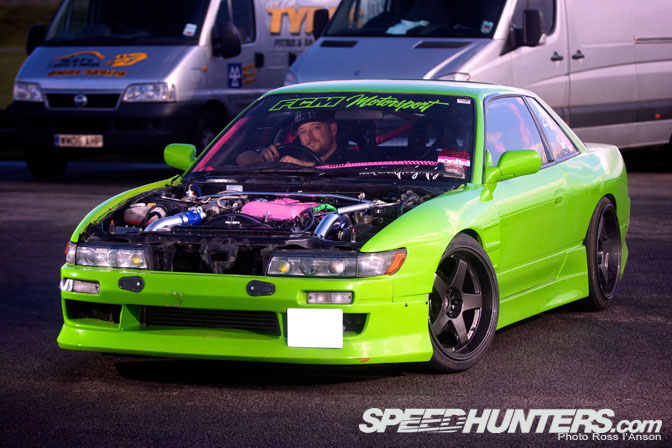 In a sport dominated with s-bodies how do you stand out from the crowd? Painting it the brightest color you can find is normally a good start and that's the path James Bull went down when selecting his 2011 drift weapon. In Kawasaki green, the Origin kitted PS13 certainly does the job in the getting noticed stakes.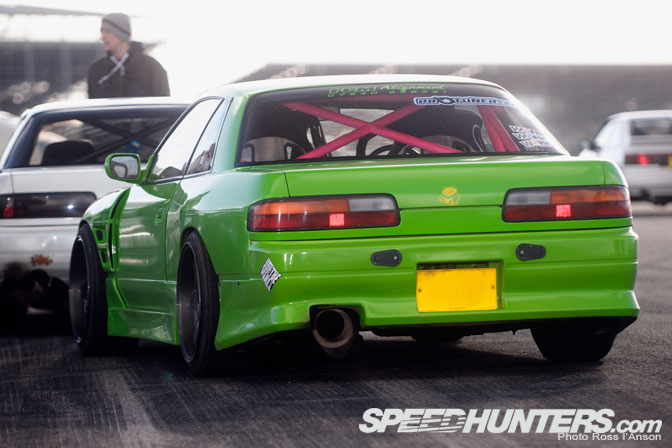 'It's green on the outside and pink on the inside, just like a frog'  was the answer I received when quizzing James on the new car's name.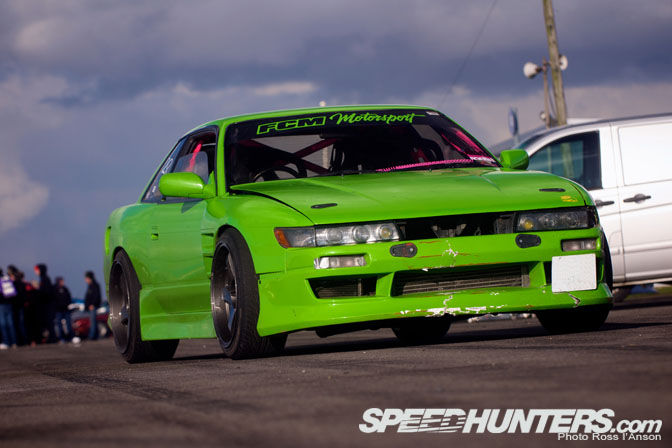 Kermit sits on a full complement of Driftworks suspension components along with steering knuckles specially modified by JDM Allstars driver Jon Calvert. Z32 Rotors and calipers handle the stopping department and the whole package sits on 18" Rota rims. I think you will agree this is one good looking PS.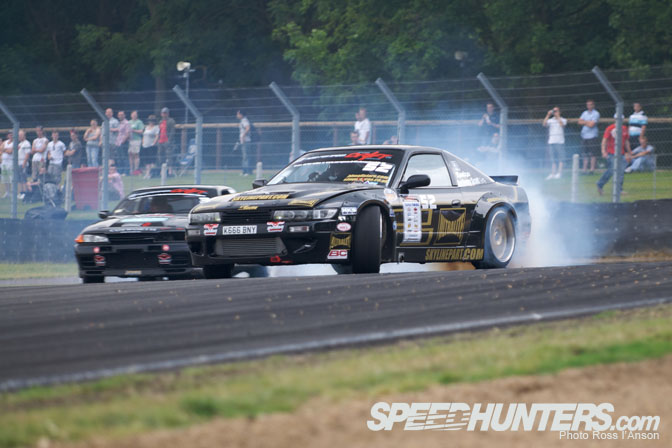 Inside the car is fitted with a full spec Huxley Motorsport roll cage and is nicely stripped for competition. Corbeau seats re-trimmed in Bride fabric along with an Origin carbon seat are a nice touch but nothing says drift car like a classic Nardi steering wheel.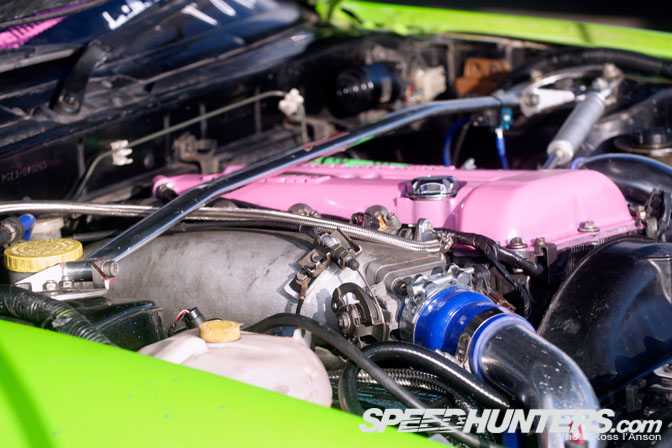 An S-body with its original power plant is becoming a rare thing here in the UK. Kermit still has the intended SR20 but it's far from stock. Garret 2871 turbo, Nismo 555 injectors, Jun inlet manifold … the list goes on. All mapped by Protuner, the SR20 provides more than enough power.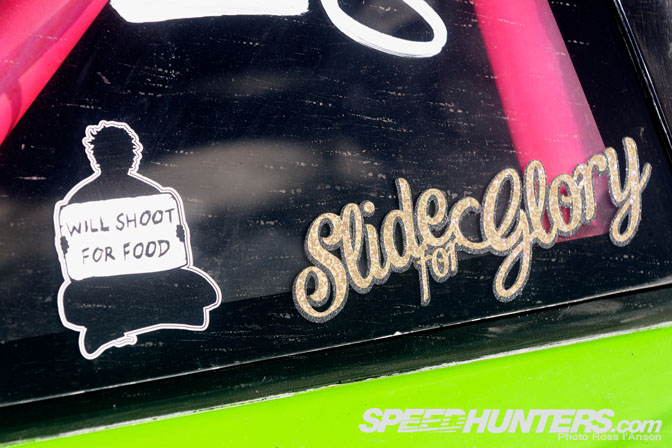 At the moment the bodywork is clean and sticker free. But it is a drift car so its a rule that there must be some stickers present.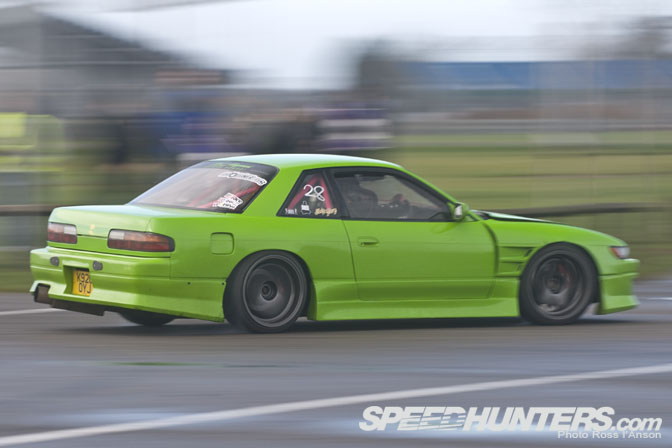 James achieved his semi-pro BDC license on Saturday so we should be seeing allot more of the Lurid green PS throughout the year.
Ross.