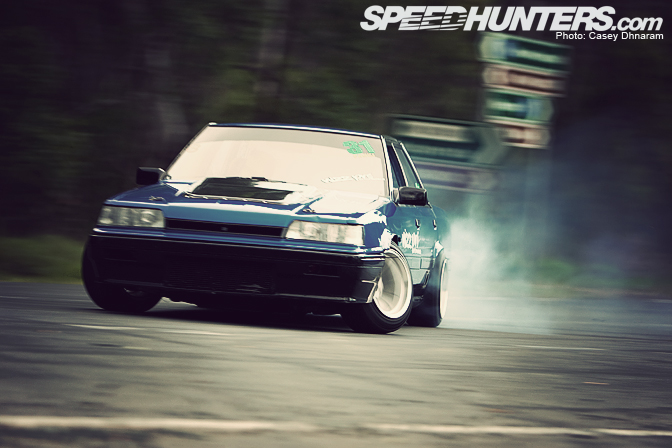 There are some cars that grab your attention on the track, and then you
might even be lucky enough to experience that 5, maybe 10 minutes of
that same car on the street. Not often does it happen in Australia due
to the laws and tightness of police. After seeing this machine out on
track in action a week prior to this shoot, it rushed through my skull
that It would be ideal to shoot it. WIth a camera of course…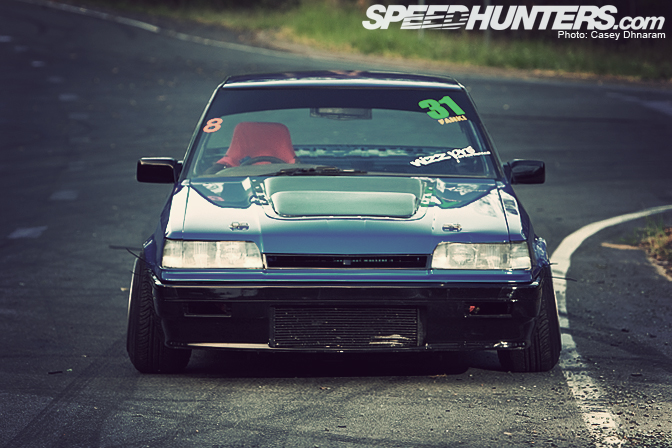 I think everyone on the world wide web should enjoy a bit of
Australia's local drift scene cars. This might not be the 'hottest' R31
Skyline, but for the Australian scene this thing is pretty off chops.
This Ladies & Gentlemen, is Justin Fankhauser's R31 Skyline Drift
Car.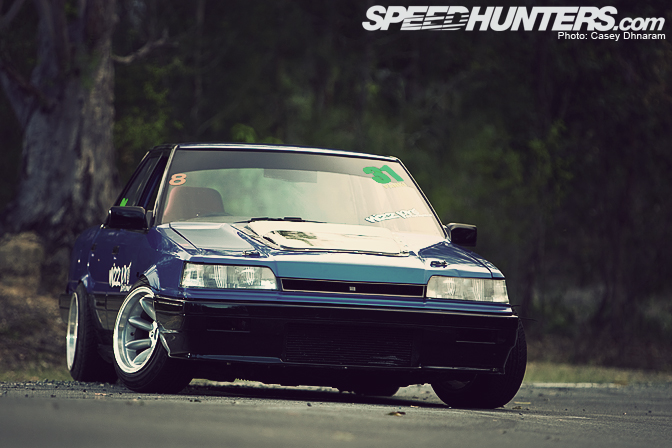 A full set of Superlites finishes the car in style, WIth a width of 10" all around, stretched to perfection.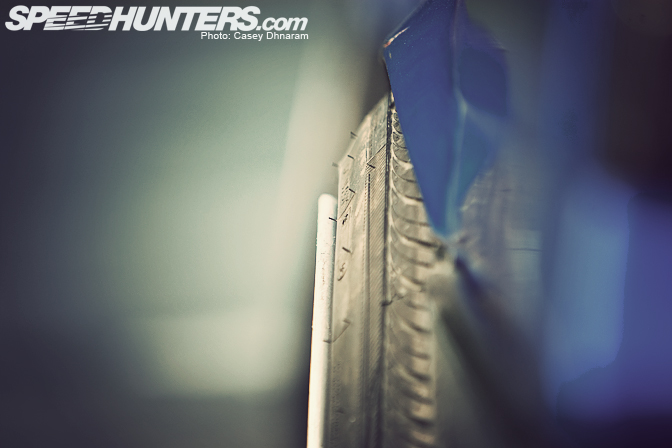 Perfect ride height, and almost perfect wheel fitment, this car is set off like a ticking time bomb.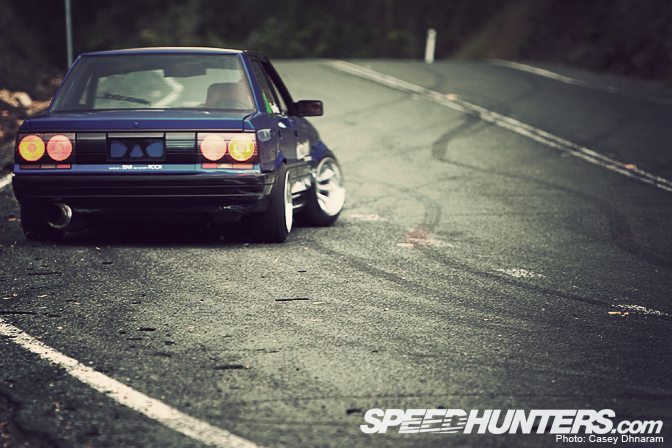 Twin Pipes are a big thing over here and are very common on a lot of drift
cars. So It's nice to see a dirty big cannon with lots of exhaust burn
melted onto the rear bumper.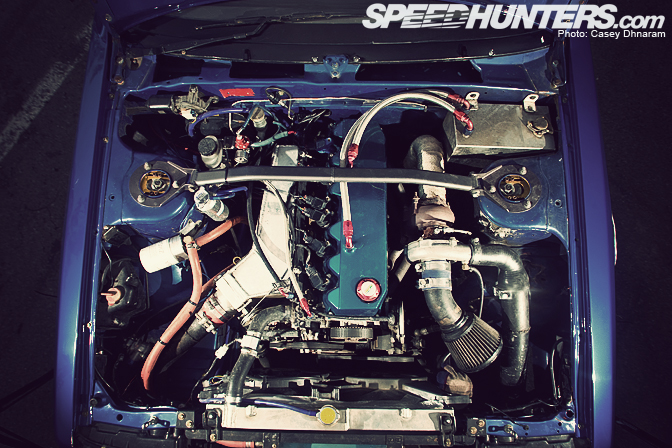 Now that the exterior has been exposed, lets take a closer look, and
how this machine is ran. RB30ET – 10:1 Compression, boosted by a T04E
with a 40mm Trust Copy External Gate.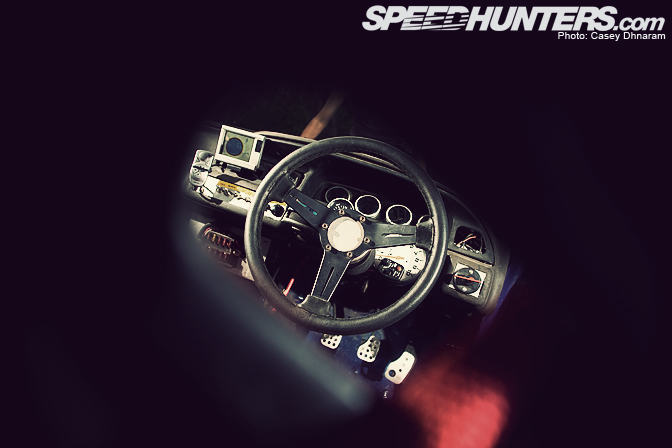 Where the work…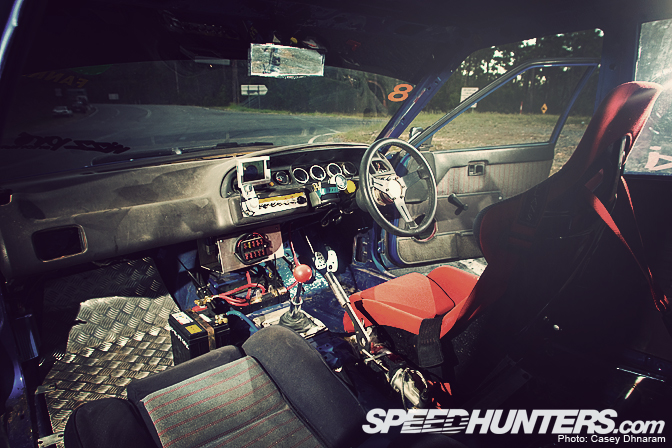 Is done…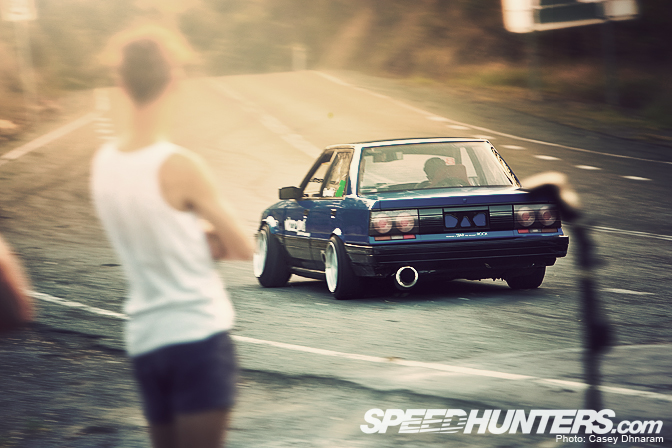 Moving on to the motion shots…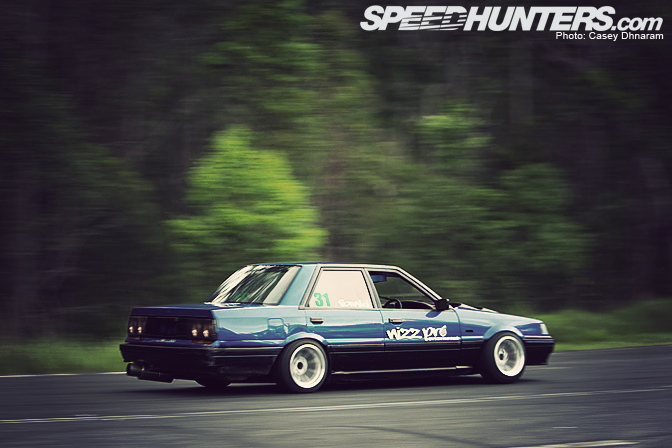 There is so much contrast created with the vibrant blues of the car…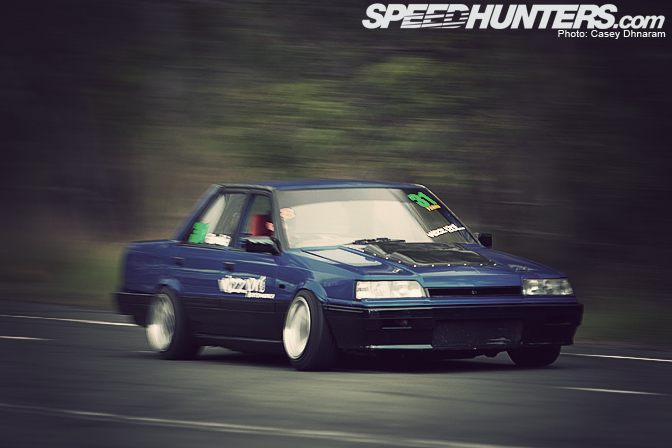 …and the natural greens of the forest.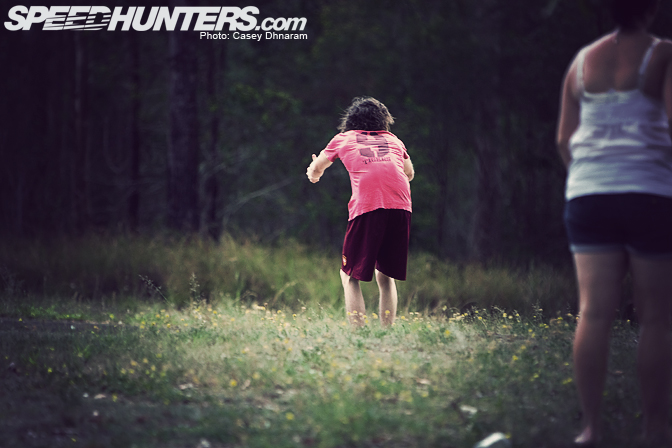 Imagine this, your checking your settings on your camera, looking
through the viewfinder, making sure the focusing is 100% ready and
working fine…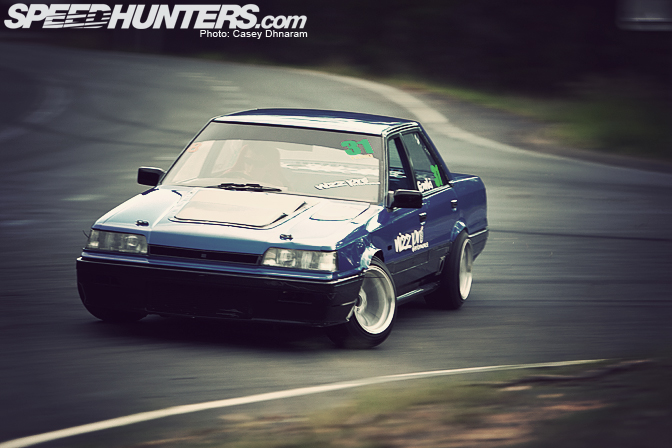 and then you glance over and see this.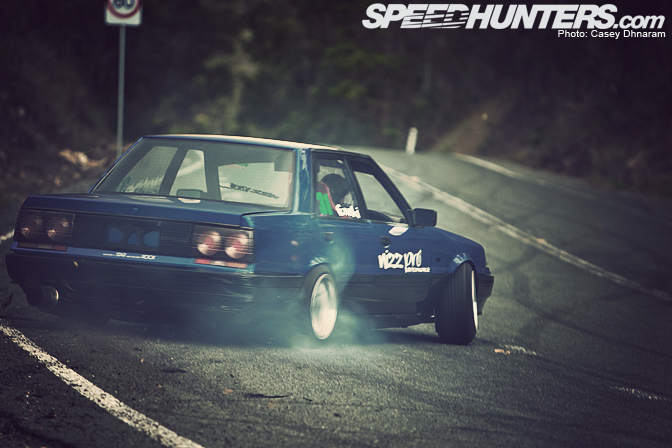 Then This…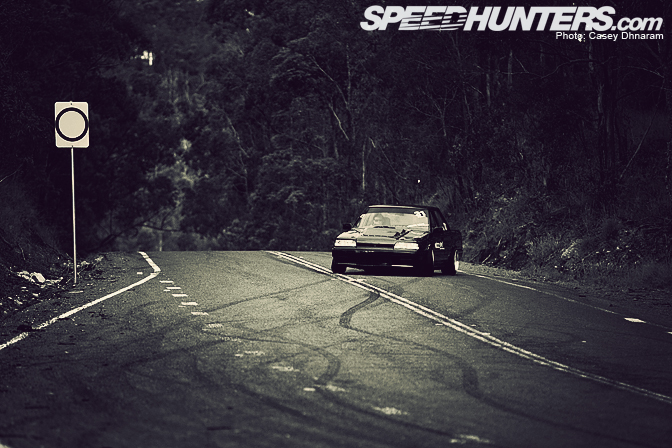 And back again…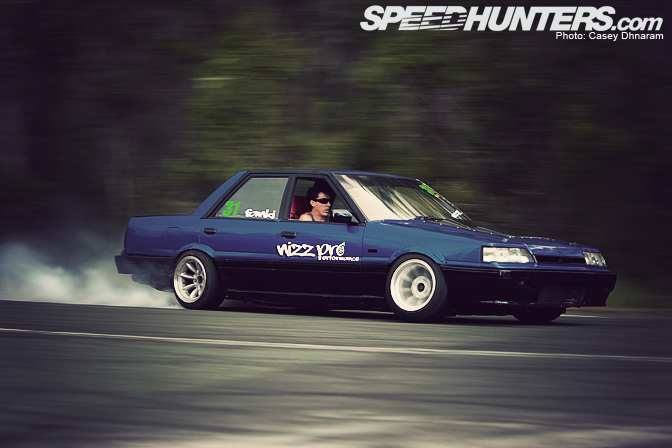 Stance…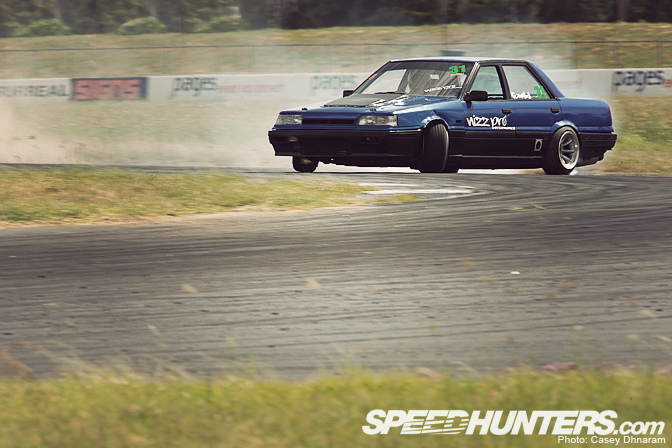 Did I mention he drifts on track as well?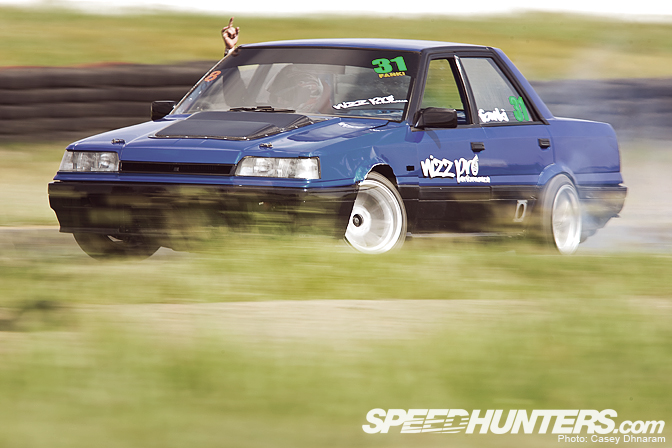 WIth his final battle leaving him in 2nd place, he was over the moon.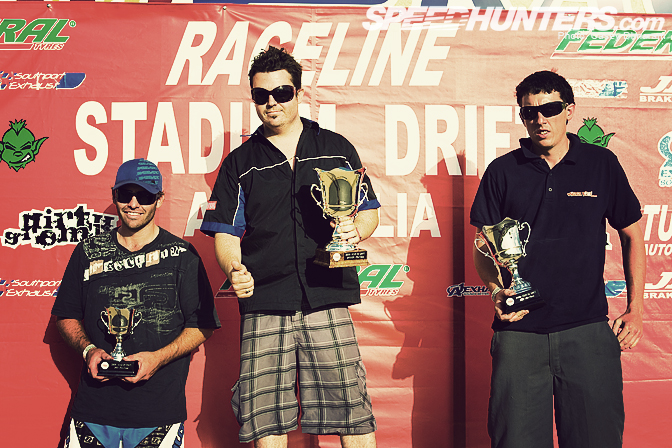 Justin on the far right hand side…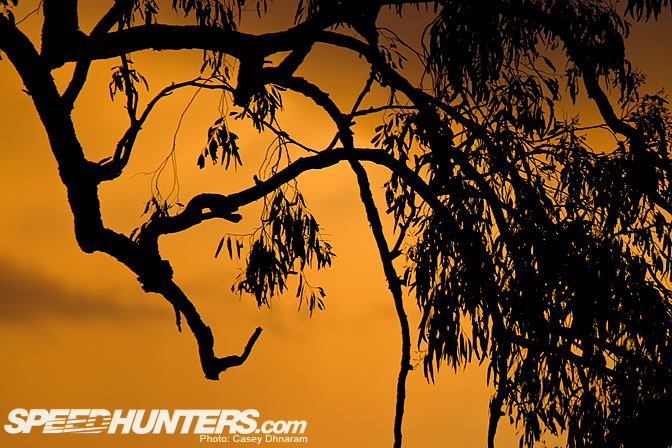 Justin would love to thank his two major helpers / sponsors.
- Nizzpro Performance
- Sanderson Paint & Panel
1990 R31 Skyline
Engine:
RB30E+T
10:1 Compression
Forward Facing Inlet Manifold
80mm Throttle
Body
440cc GTR Injectors
RB20E Fuel Rail
Sard Fuel Pressure
Reg
-6 Fuel Lines
Highmount Turbo Manifold
40mm Trust Copy
External Gate
T04E Turbo
Custom Catch Can Setup
3Inch
Straight thru Exhaust w/ Cannon
Cooling:
GTR Intercooler
40
Row Oil Cooler w/ Relocator
R33 Twin Core Alloy Radiator
Alloy
Bleeder Bottle
BA Falcon Thermo Fans
Drivetrain:
RB25DET
Gearbox
Excedy 5puk Button Clutch
1 Piece Tailshaft
28
Spline Borgwarner Diff
Full Spool Centre
Rose Jointed
Adjustable Upper Trailing Arms
Rose Jointed Adjustable Lower
Trailing Arms
Rose Jointed Adjustable Panhard Rod
Custom
Traction Brackets
Interior:
Bride Drivers Seat
Willans
Harness
Nardi 320mm Steering Wheel
Quick Release Boss
Kit
Cefiro Dash
Greddy Profec E-01 Boost Controller
VDO Fuel
Guage
VDO Volts Guage
Autometer Tacho
Saber Boost
Guage
Saber Oil Pressure Guage
Saber Oil Temp Guage
Saber
Water Temp Guage
Custom Rewire
Racing Logic Hydro
Handbrake
Sparco Pedals
Monkey Floor Brace
Suspension:
S13
Front Stub Axles
R33 Lower Control Arms
Cefiro Steering
Rack
Super Now Steering Rack Spacers
KEI Office Front
Coilovers
Tein Rear Coilovers
Custom Front Swaybar
Twin
Whiteline Rear Swaybars
Nolathane Bushes Throughout
Body:
R31
S3 Shell
R31 S3 Hot Plate Taillights
R31 S3 Headlights
Custom
Radiator Support
Rear Quarter Windows Removed
Custom Front
Flares approx. 50mm over std
Custom Rear Flares approx. 30mm over
std
BA Falcon Shockwave over Black Respray
Carbon Bonnet
Vent
Perspex Rear Windows
Wheels And Tyres:
Front:
15×10
Superlights -32
195/55/15's Federals
Rear:
15×10
Superlights -26
195/55/15's Federals
205/50/15's Federals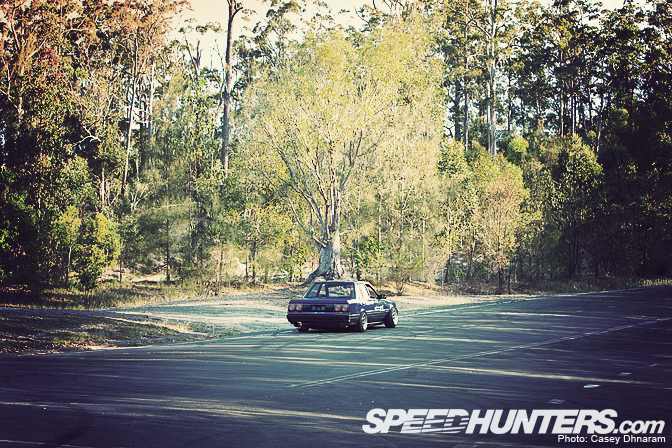 Thanks for looking
Please Join My Facebook Fan Page: Here
Casey John Dhnaram