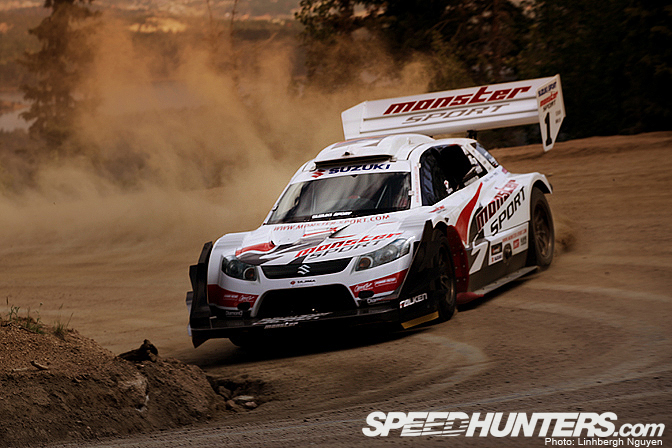 There was a lot of hype surrounding this week over this car: "Monster" Tajima's Suzuki SX4. This is a car designed specifically to tackle the Pike's Peak course and hopefully beating his previous Pike's Peak record, and also smashing the 10 minute barrier. Sadly, things were not to be. Tajima clocked in a 10 minutes and 15 second time on Sunday. A time far away from beating 10 minutes and also a time that was just shy of 14 seconds slower than his 2007 time of 10 minutes and one second!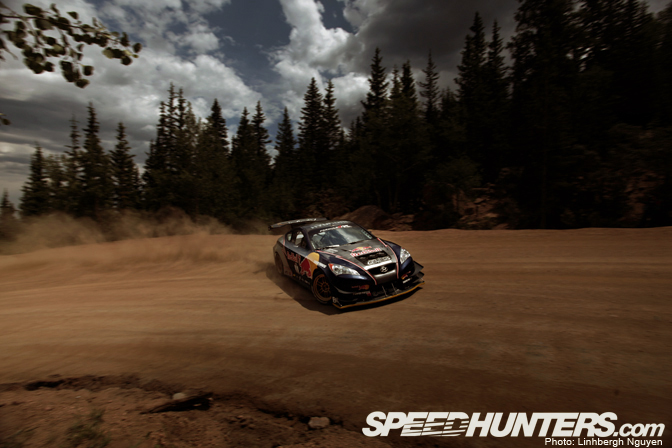 The driver of this car was able to break a record. Rhys Millen in his Formula D car, which was basically untouched for the hill climb event, broke his own personal record by 29 seconds and won the two-wheel drive class with a time of 12 minutes and 9 seconds. The runner up in this category was slower by almost a minute and a half! Congrats to Rhys Millen and his team from all of us at Speedhunters!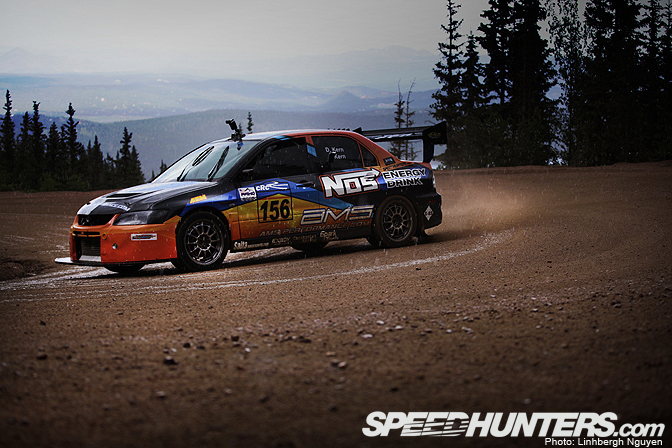 This past week, I was a guest with the AMS / NOS Energy Drink team, who were competiting in the open category with a 2005 Mitsubishi Lancer Evolution. Sadly, one of the pipings from the turbo burst at the start losing David Kern, and co-driver Allison Kern, around twenty-five pounds of boost. This resulted in a second place for their category with a time of 12 minute and 10 seconds. But, stay tuned for a full feature on this car in the next coming weeks!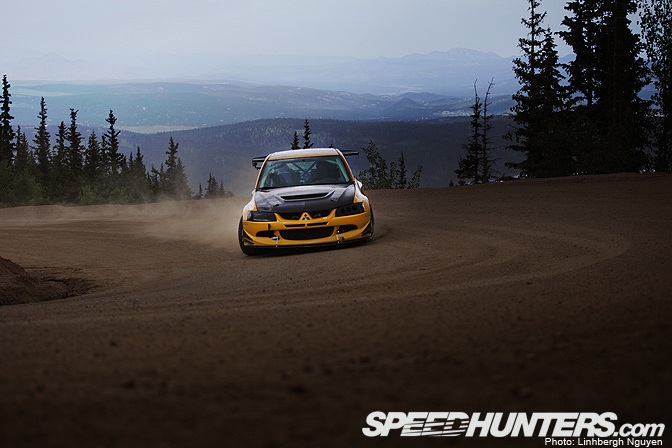 David Carapetyan and Adam Kneipp took first in the open category with a time of 11 minutes and 52 seconds!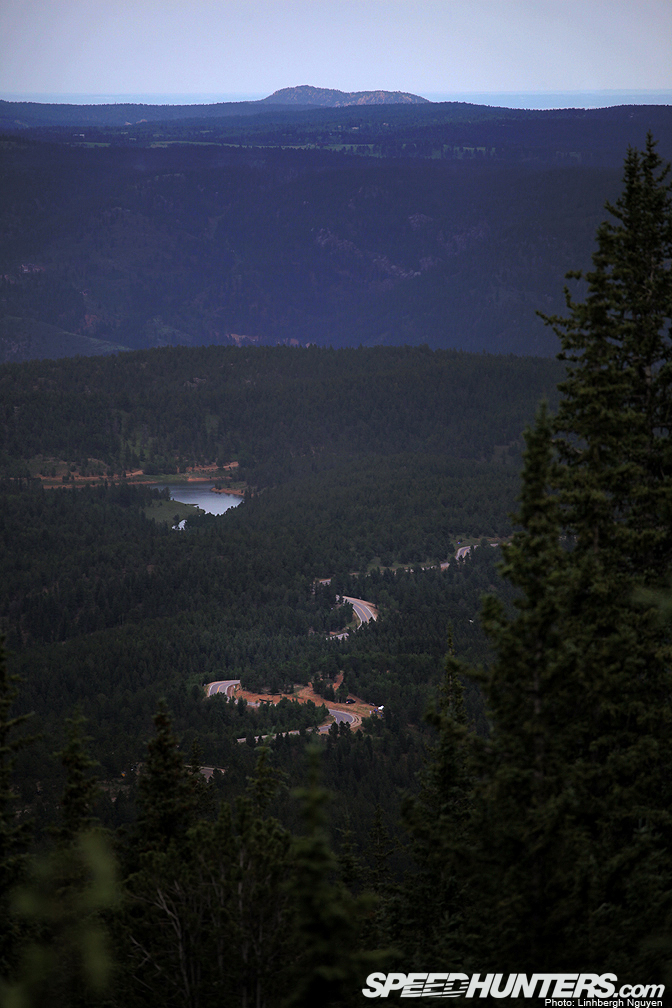 The Pike's Peak International Hill Climb is an event that you just have to visit more than once. One visit, and you will never fully experience the shear size and scale of the mountain, the road, and the drivers that literally go balls out on the most challenging hill climb in the world.
Keep your eyes peel this week for more coverage from Pike's Peak!
-Linhbergh Nguyen