There were some last minute returnees to the first round of Britain's favourite 'roundy-roundy' racing, but none more high profile than crowd favourite Jason Plato. Left high and dry by the works SEAT team closure and having not scored a drive over the winter, British race engineering specialists RML rustled up a car for him: a 2008 works Chevy Lacetti.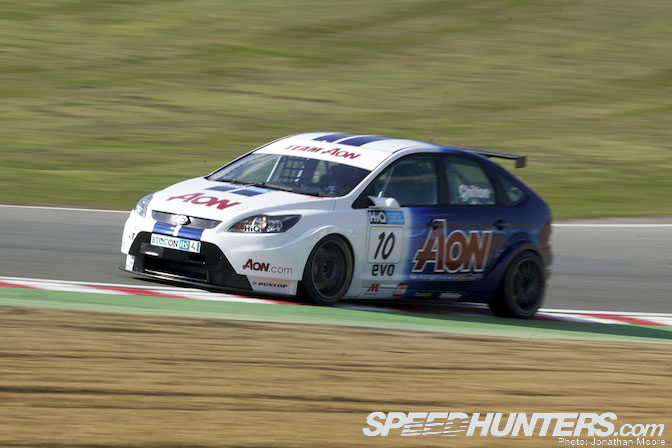 Although the BTCC has lost last year's surprise indy success story, Mat Jackson, there's still strength up front, and the top 12 were covered by only a second by the end of qualifying.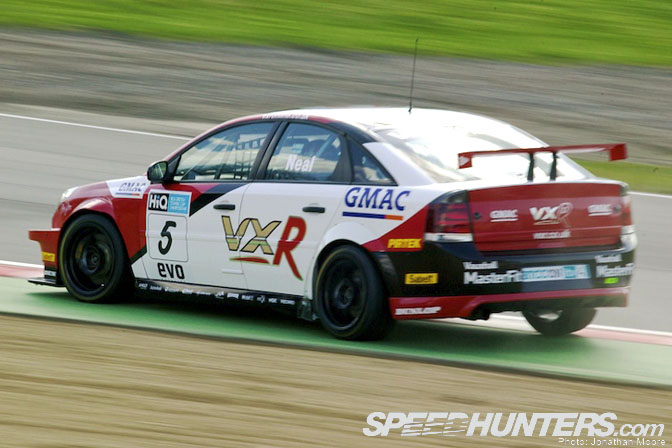 Some things haven't changed though: the Vauxhall's went out early in the half hour session and blazed away. Pole man Matt Neal set his top time only seven minutes in and then parked his Vectra.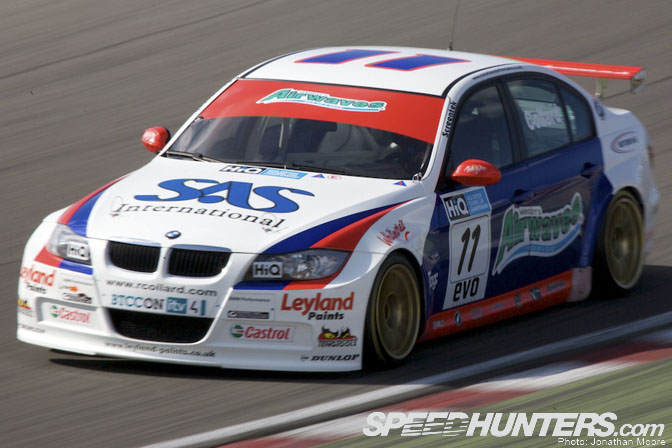 But the independents aren't far behind, and the surprise of the day was Rob Collard getting his Motorbase-run BMW 320si ahead of the similar WSR car of 2008 frontrunner Colin Turkington.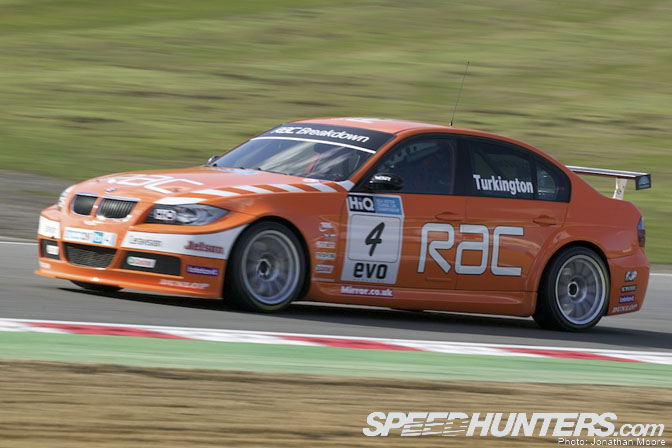 The Motorbase team have really stepped up this year, and the two BMW teams should provide the main opposition to the Vauxhalls at the start of the season.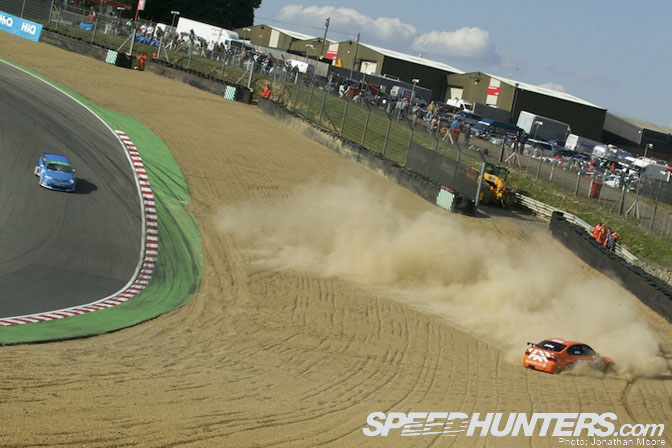 The session was stopped 18 minutes in, as Stephen Jelly threw his WSR BMW into the gravel at the awesome Paddock Hill Bend, but was quickly restarted as a snatch vehicle cleared him away.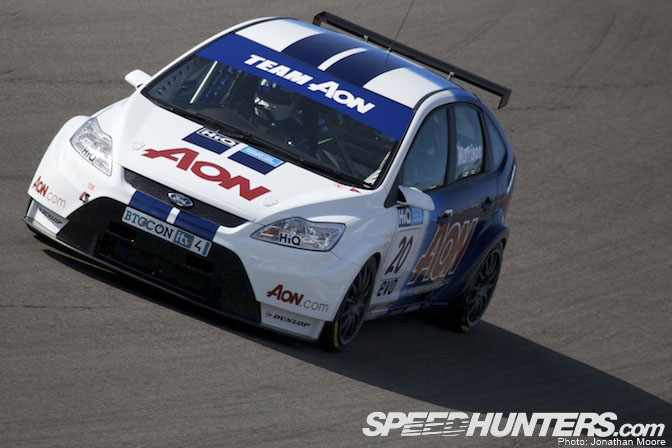 The new Arena-run Ford Focus team of Tom Chilton and Alan Morrison didn't quite deliver in qualifying, but have had limited testing. This car should come on in leaps and bounds over the coming rounds.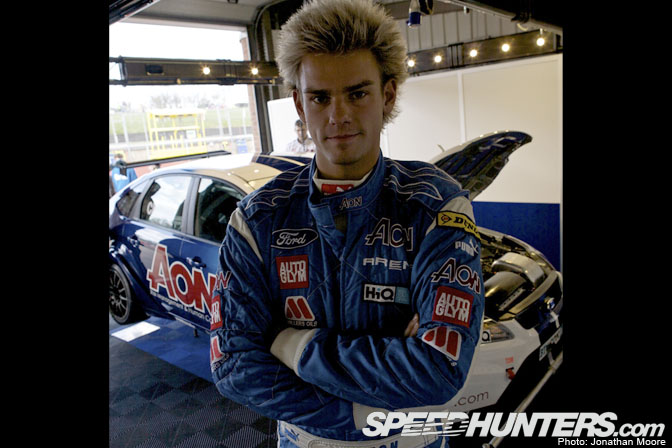 There's cautious optimism from lead driver Tom Chilton, but he's excited about the prospects for 2009.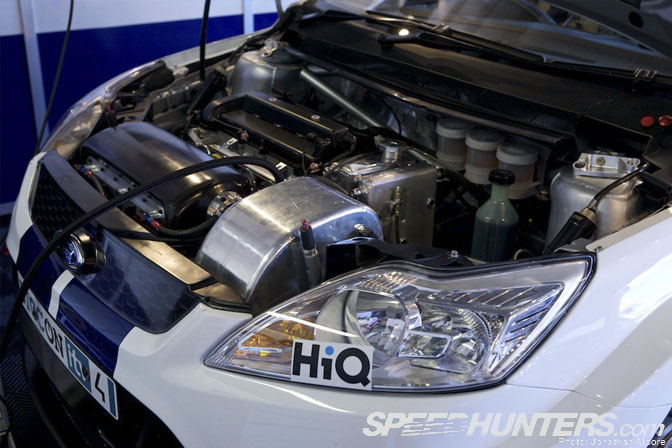 The Focus powerplant has been a closely guarded secret… until now!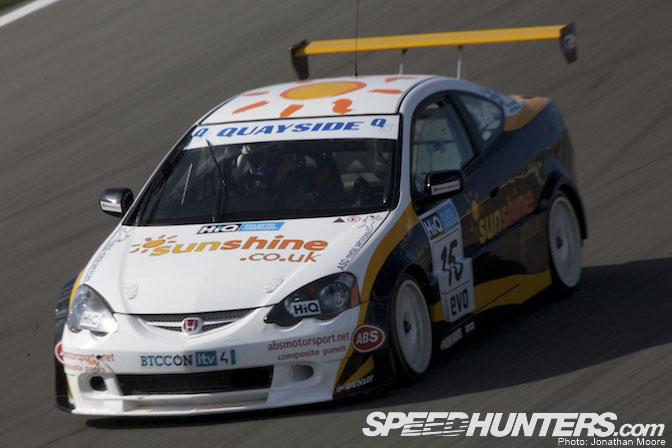 The Team Dynamics Honda Integras, so successful in 2006, are still running, though now in private hands and nearer the back of the grid.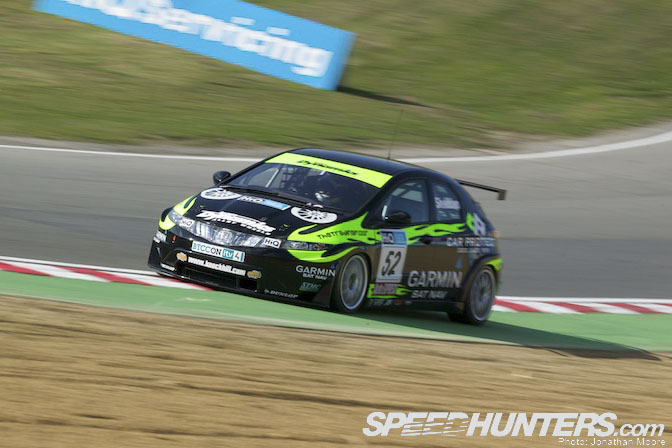 Dynamics switched to the Civic model in 2007: they've unfortunately lost their major sponsor, but the black and luminous green/pink livery looks slick.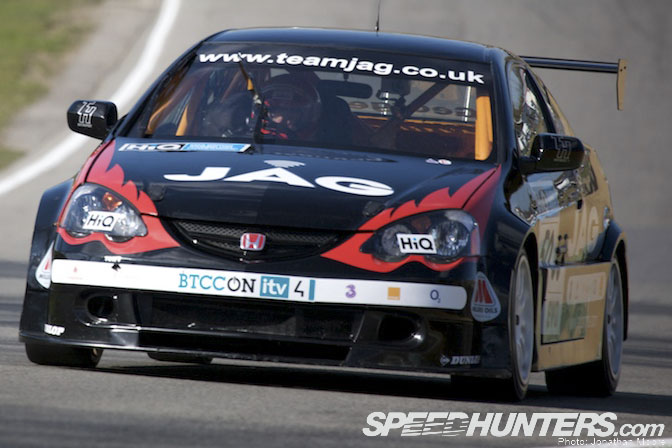 Brands is still the best place to see motor racing in the UK: you can see pretty much all of the Indy track from most vantage points, and tomorrow's race promises more of the usual touring car panel-bashing. It's going to be great!
Qualifying results for round 1 of the 2009 British Touring Car championship:
1:  Matt Neal (Vauxhall) 48.857s
2: Fabrizio Giovanardi (Vauxhall) +0.020
3: Rob Collard (BMW) +0.069
4: Colin Turkington (BMW) +0.165
5: Andrew Jordan (Vauxhall) +0.216
6: Jonathan Adam (BMW) +0.264
7: Gordon Shedden (Honda) +0.323
8: Stephen Jelley (BMW) +0.370
9: Jason Plato (Chevrolet) +0.657
10: Adam Jones (SEAT) +0.754
-Jonathan Moore
http://www.motorsportvision.co.uk/brands-hatch/