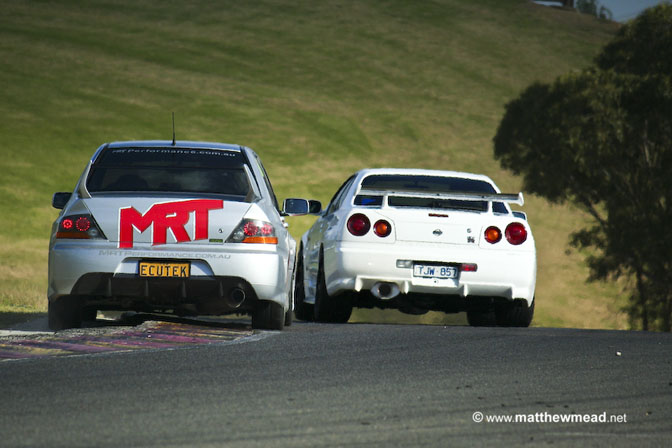 First it was Japan followed by the USA and UK, and now its Australia's turn to jump into the time attack world. This past Saturday saw the first round of the Australian Super Lap series held on the challenging Grand Prix course at Oran Park Circuit. As expected, our good friend Matthew Mead was there to shoot this inaugural event. If this first event is anything to go by, it looks the sport of time attack has a very bright future in Australia.
Like other time attack series around the world, the Australian Super Lap series competitors are divided into two classes based on car modifications. The Open Class, as its name suggests is for heavily modified purpose-built track cars and has few restrictions on car modifications. On the other hand, cars in the Clubsprint Class must be street legal and have a full interior among other restrictions.
Over 70 cars gathered at Oran Park for the opener and the roster included many time attack favorites like the Evo, Impreza, and GT-R as well as other interesting machines.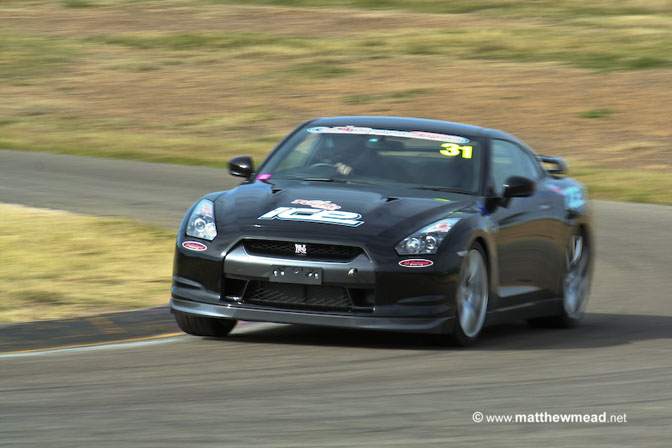 The cars included the newest of the new like this black R35 GT-R. Anyone know if these officially on sale down under yet or was this car imported privately from Japan?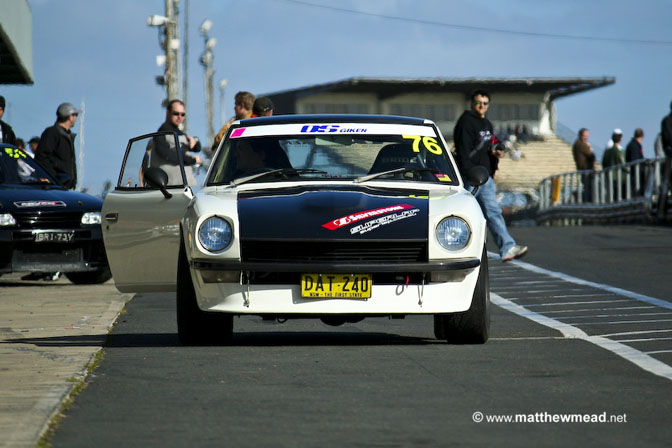 On the other end of the spectrum there was some old school representation with this S30Z. I'm loving the "DAT 240" number plate.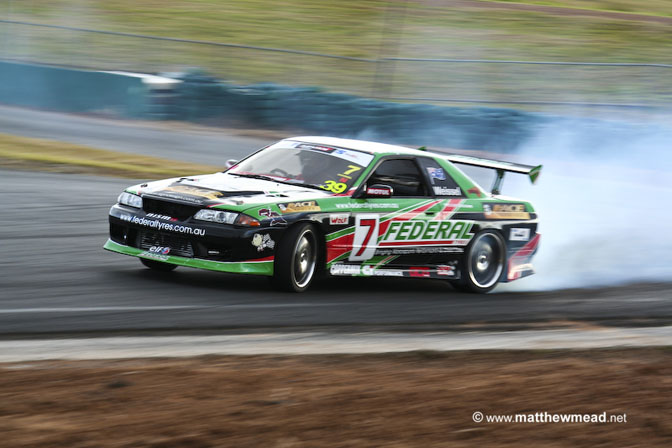 Hey mate, you sure that's the fastest way to take a corner?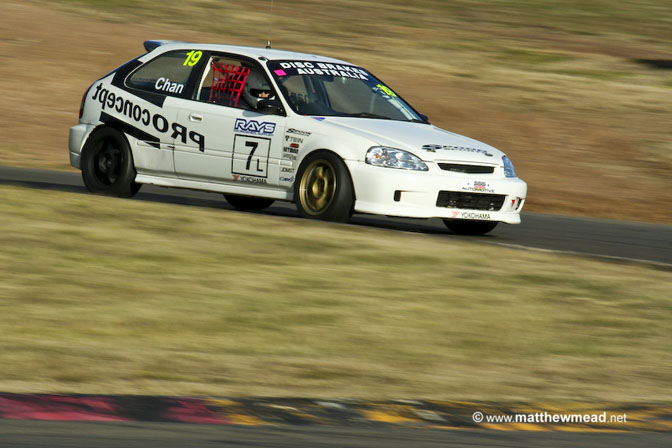 This EK9 Civic is doing exactly what it was built for, attacking corners.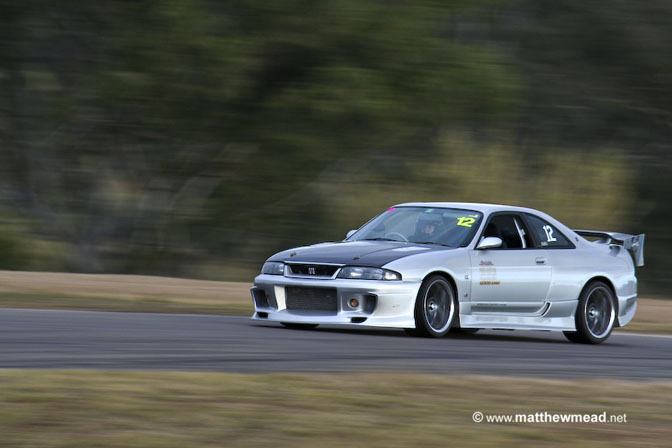 I love this shot of an R33 GT-R pulling through a sweeper.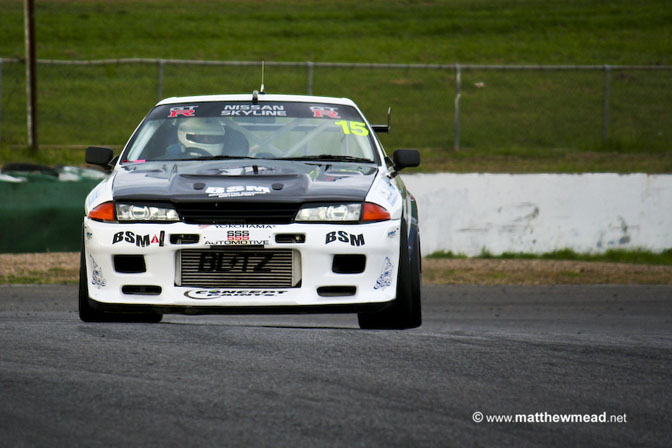 This mean looking Brandster Services Motorsport R32 GT-R driven by Dave Loftus finished fifth overall in the Open Class.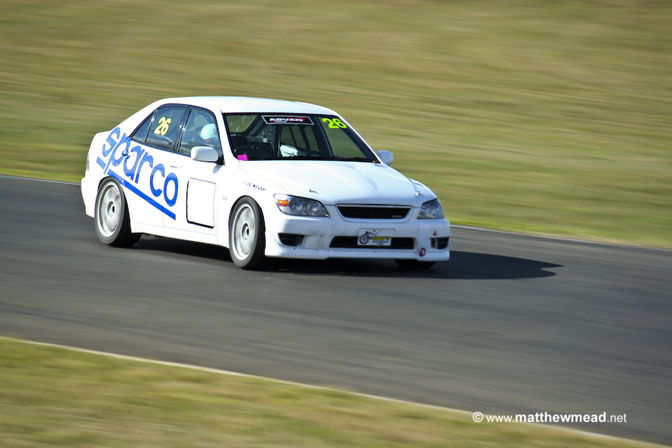 The Toyota Altezza may not be the most popular choice for breaking lap records, but it still makes for very capable time attack machine as shown by this car from Sparco Australia.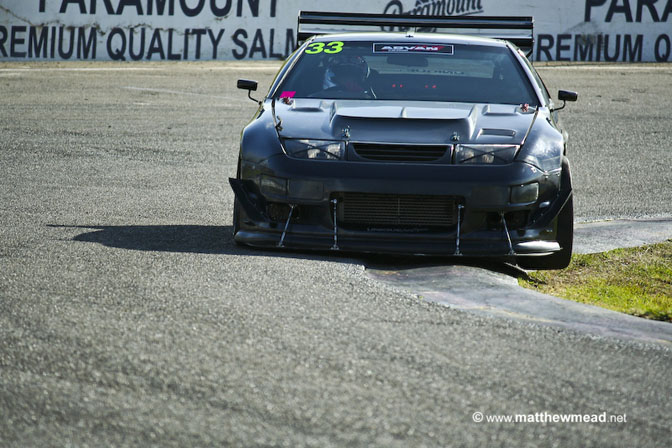 This Z32 300ZX from Unique Autosports really caught my eye with its super aggressive looks and stance. It was also laying down lap times in the 1:15 range.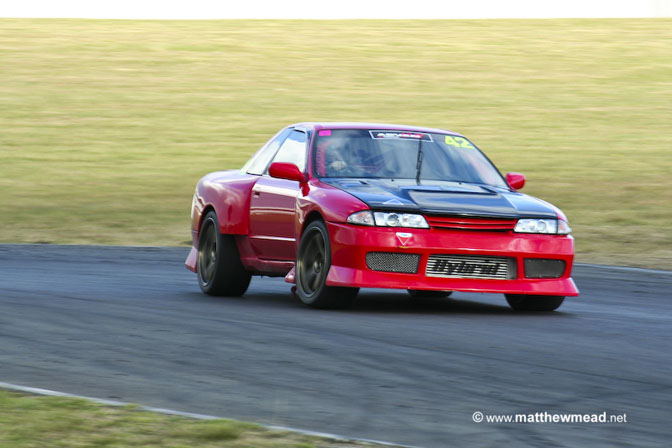 Adam Newton's crazy looking wide body R32 Skyline is actually not a GT-R but a rear wheel drive GTS-t model.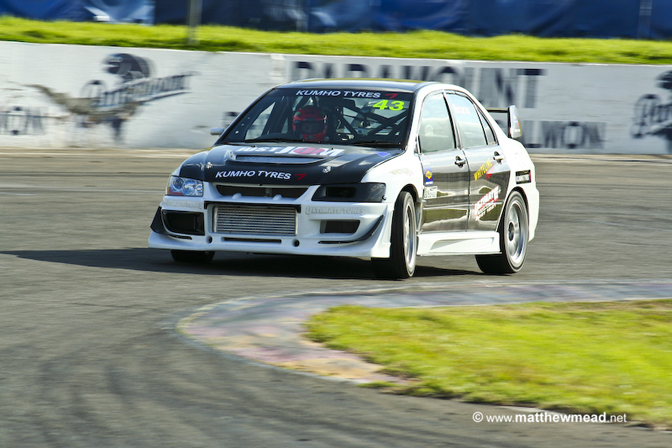 Here's the Evo9 RS from Whiteline which was also running in the 1:15 range.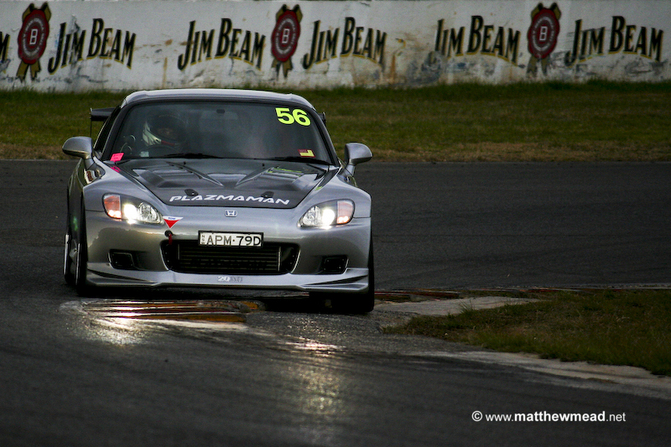 The top finisher in the Clubsprint Class was this turbocharged Honda S2000 driven by John Boston with a lap time of 1:17.49.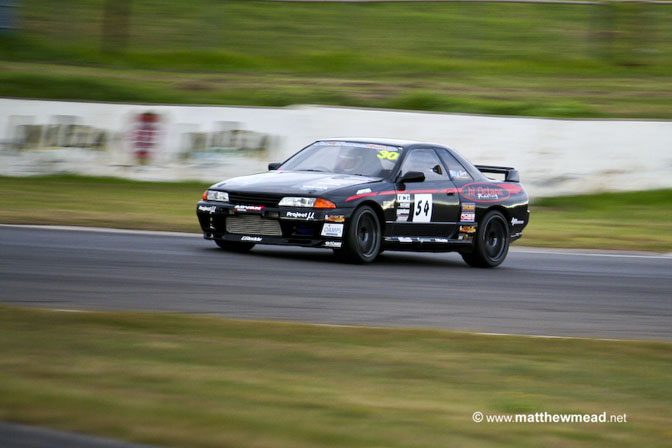 Fourth place in the Open Class went to Mark Berry's Hi Octane Motorsport R32 GT-R. This car actually competed in last year's RevSpeed time attack event at Tsukuba Circuit.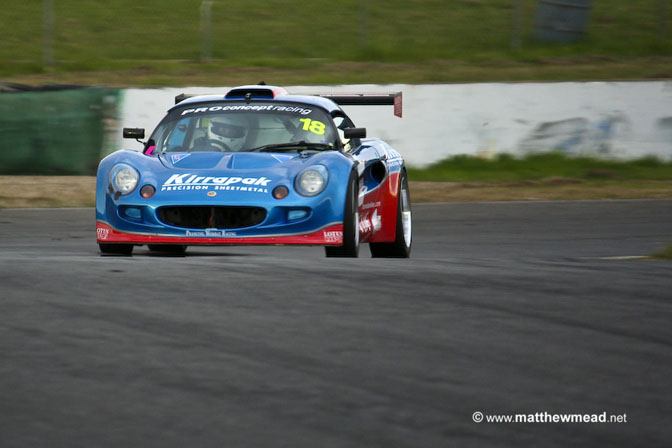 And the fastest car of the day? Tim Mackie in the Pro Concept Racing Lotus Elise took the Open Class victory with a scorching 1:12.02 lap time. This Elise takes down Evos and GT-R's with a supercharged Honda K20A engine swap!
Check out Matthew Mead's Flickr and his website for more photos
Matthew Mead Motorsport Photography
-Mike Garrett.