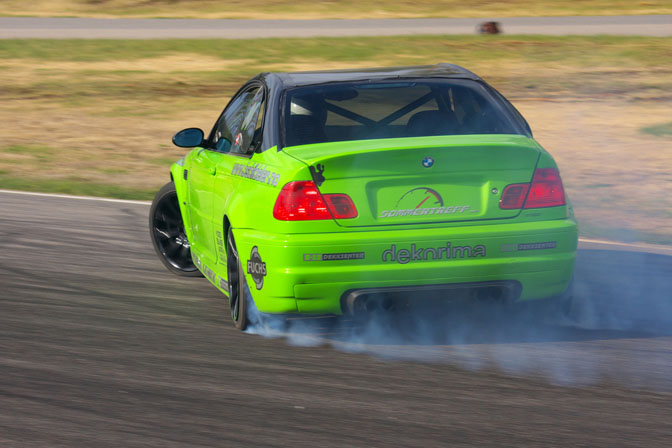 We found some great shots of Norway's finest drifters getting down at
Powerdrift Rd.1 last weekend. Photographer Arlild Andersen has posted
over 500 photos from the event on his Flickr gallery, and there are
some amazing shots to be found there.. The course reminds me of Japan's
Nikko Circuit, an iconic place in the history of drifting. Judging by
the photos, it looks like Norway has some very unique cars in its
drifting scene. Check out the scorching lime green BMW E46 shown above.
There's just something so natural about a BMW going sideways.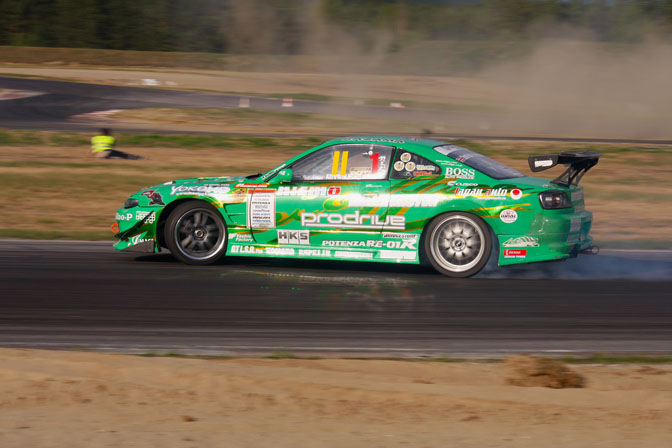 Speaking of green, does this car look familiar? It's Yasuyuki Kazama's
old D1 car from 2004-2005. I have fond memories of watching him
dominate at Irwindale in the "green machine". It's great to see that
the car is still doing what it was built for and not sitting somewhere
in a warehouse collecting dust. It looks exactly as it did back then,
right down to the D1 sponsor sheet on the door.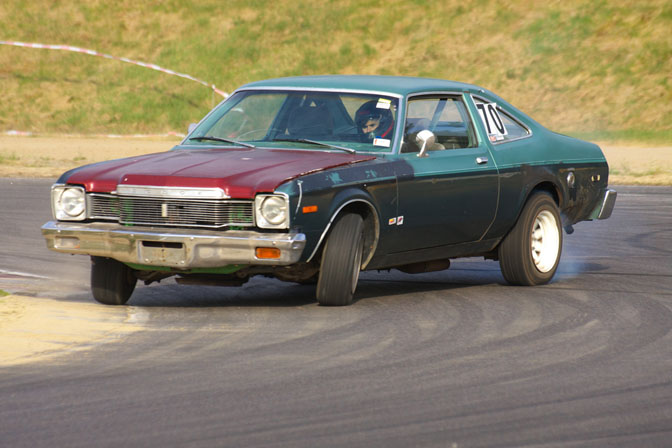 Americans aren't the only ones doing the whole muscle car drift thing.
When I see this photo, I  can picture Bo and Luke Duke rounding the
corner in hot pursuit. Yeee haw.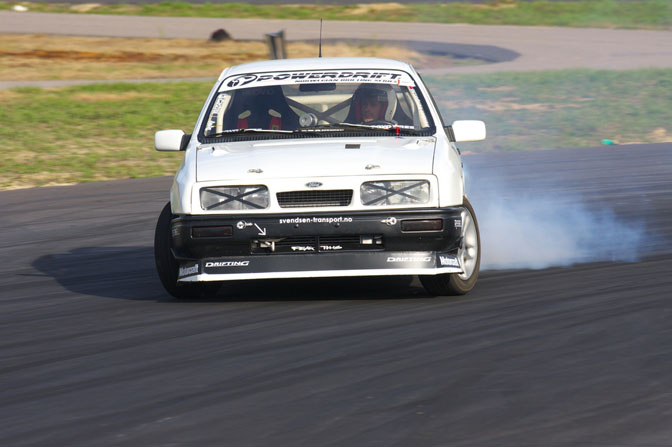 Another rare sight on the drift track, the Ford Sierra XR4i. I
always thought these cars would make a good platform for a drift car. A
similar car was sold in the United States as the Merkur XR4Ti which was
powered by a 2.3L turbocharged four cylinder. You can pick them up for
next to nothing these days.
Check out the Flickr gallery for plenty more event photos.
Arild Andersen's Flickr: Powerdrift Rd.1
-Mike Garrett