What Jay Duca's 1983 Nissan Prairie lacks in aerodynamic ability, it more than makes up for with an abundance of character.
The Praire people mover stuck out like a sore thumb amongst the World Time Attack Challenge's wildest aerofoils, largest infinity wings, sharpest canards and even the vortexiest of vortex diffusers. I had to take a closer look.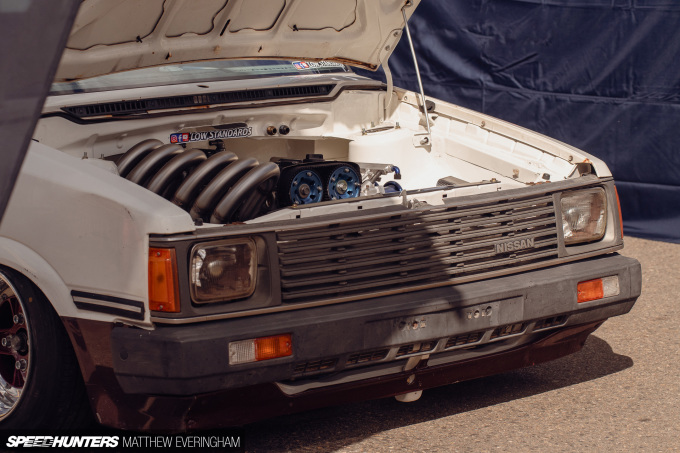 The man who brought us 'The Little Red Truck' isn't your regular car enthusiast. Jay concocts of some of the most left field and oddball nostalgic mash-ups we've ever seen, documenting them all on his popular Low Standards YouTube channel. But Jay's latest project is more than steel and rubber – it's also a little metal box of memories.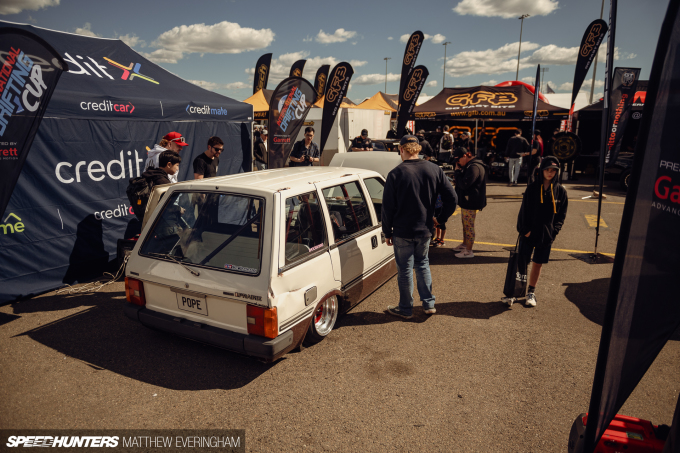 But why a Prairie in the first place? Why a 40-year-old, under-powered, uninspiring, nugget of a car? For starters, it's not just any car to Jay.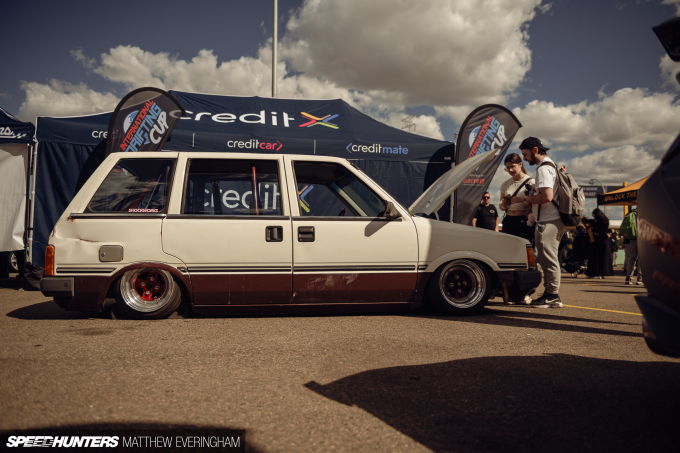 Once belonging to his brother, it was the vessel of adventures, road trips and memories. As Jay recalls, this was the car that saw him and six others journey to Summernats twice. The guys drove it everywhere.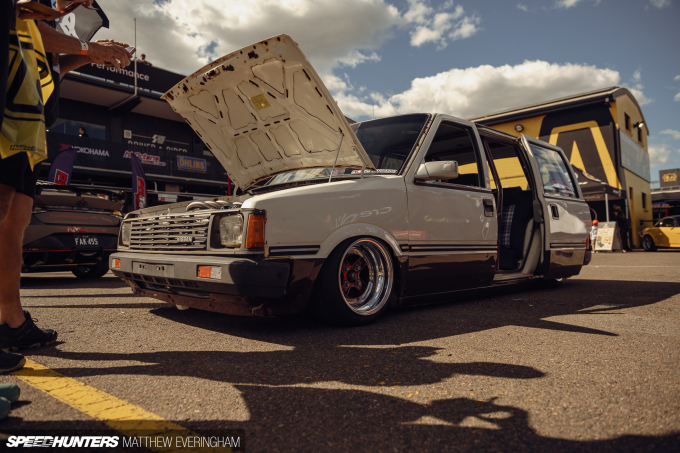 Looking past its sentimental value, the Prairie's unique box shape, absence of B-pillars, dead-flat floor – not to mention rarity and vintage appeal – made it an easy choice for this special project. However, reclaiming history isn't always straightforward. When Jay decided to resurrect the Prairie as a drift car, he knew the road ahead would be filled with challenges.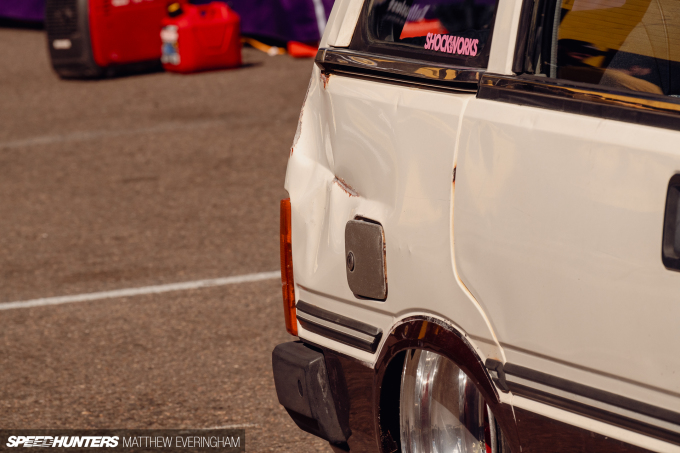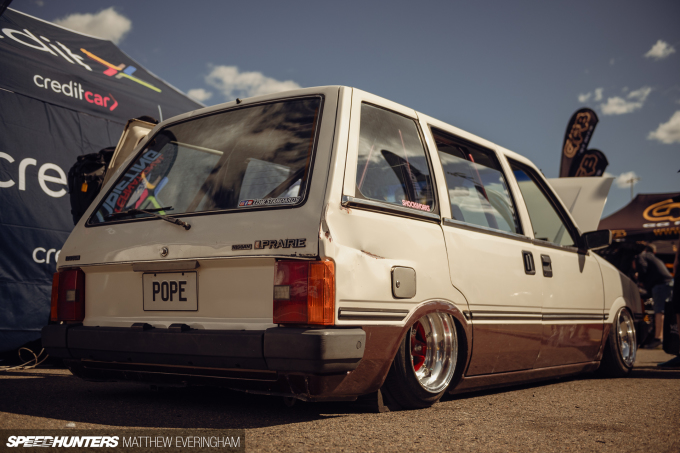 When Jay got his hands on the Praire, it was, in his own words, "a sack of sh*t". Yet, he wasn't deterred.
No doubt, your eyes have been drawn to the corrosion, dents, scrapes and scratches that Jay has consciously decided not to remove or patch up. Some might accuse him of negligence, but with this Prairie, retaining its faults is a deliberate choice. It adds personality.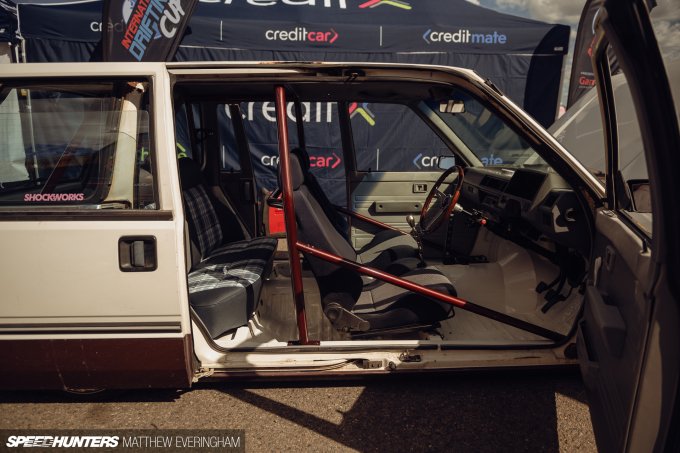 Challenges like rust have been markers of a compelling journey. Whether it's been a problematic component or a design dilemma, there's nothing that a grinder, welder and some good ol' fashioned elbow grease hasn't been able to solve thus far.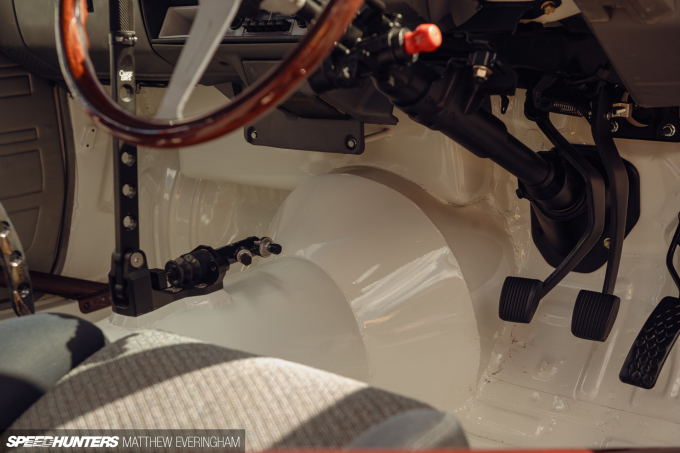 Jay's first big task was converting the front-wheel drive Nissan to rear-wheel drive. The solution? Embedding a modified KE70 Corolla chassis structure – from front radiator support to the rear panel – beneath the Prairie's shell. By positioning the floor pan higher up in the Nissan's bodywork, it's essentially been body-dropped.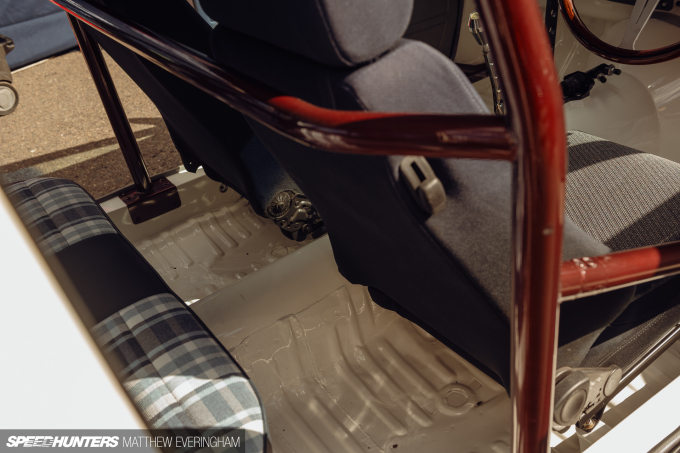 With Jay and his colleague Zac's craftsmanship, combined with mates like Adam and Chris lending their expertise to the interior trims and paint, the Prairie was reborn with a new purpose.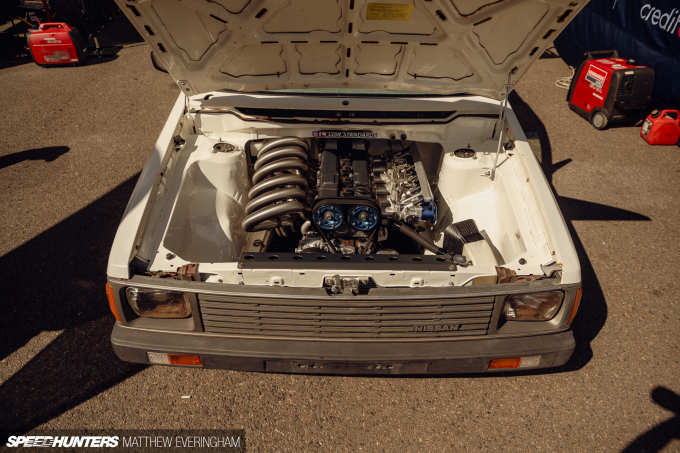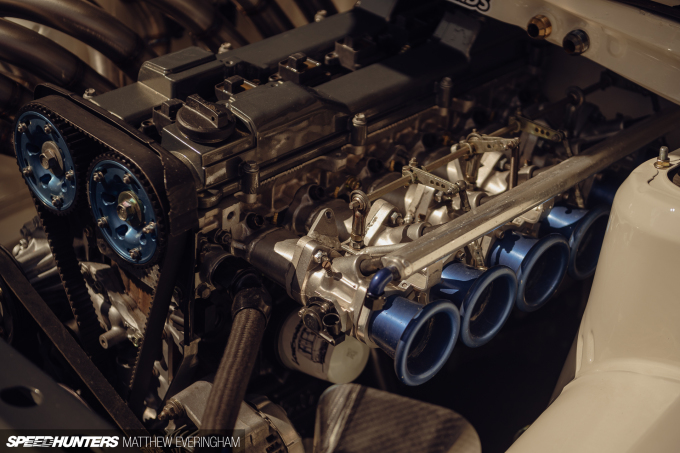 Jay kept everyone guessing when it came to the engine, but ultimately a stroked Toyota 2JZ-GE found its way into the bay. The naturally aspirated inline-six is a pretty serious thing, now displacing 3.2L and featuring a CNC-ported cylinder head with 304-degree cams and a race-spec valvetrain.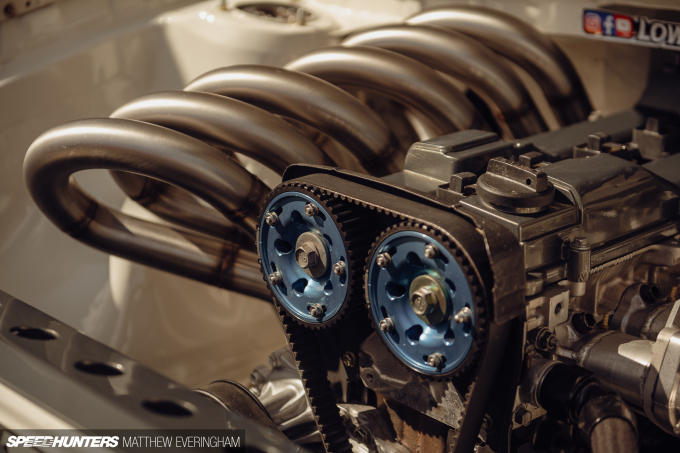 Add to that a custom intake featuring six individual throttle bodies with open trumpets and a custom exhaust that begins with a beautiful hand-crafted 6-1 stainless steel header, and you can bet this 2JZ roars.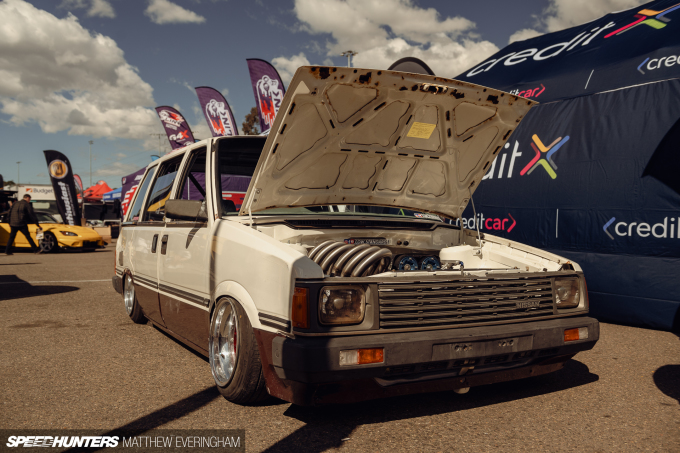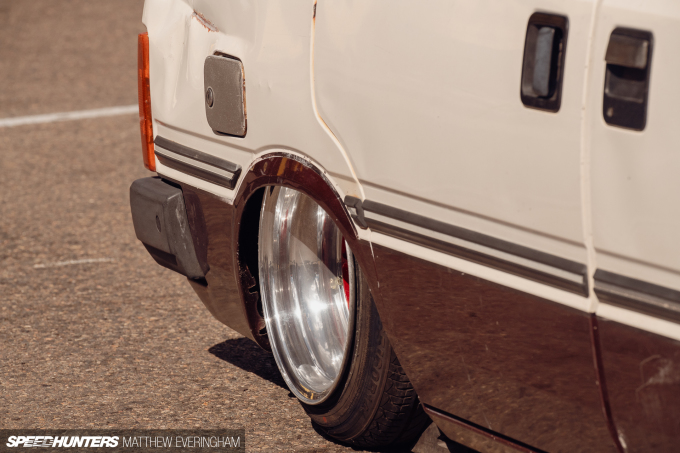 An AE86 front suspension setup and Shockworks coilovers all round, plus an AE86 steering setup ensures the Prairie handles well. This coupled with the body drop allows the van to sit ultra-low over its 14-inch SSR MKII wheels with suitably stretched rubber.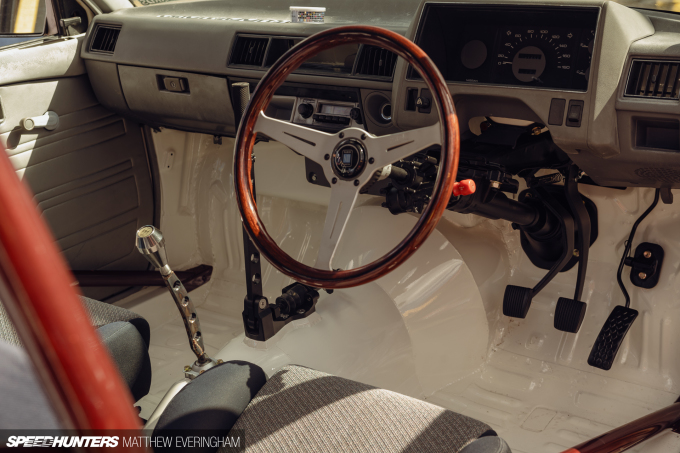 And the interior? A beautiful blend of past and present with a custom roll cage, Recaro LX front seats, and a timeless Nardi wood-rimmed steering wheel.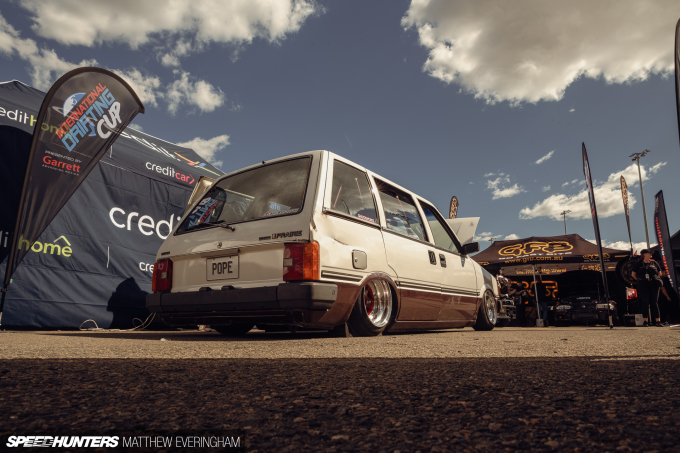 As you would have picked up on, there's a little work left to do, but the plan is to have this Nissan/Toyota mash-up completed in time for the LZ World Tour's Australian stop next month.
As Jay mused about the Prairie drifting alongside the world's best, it's hard not to share his enthusiasm. If you can't find joy in this amalgamation of memories, custom engineering and a whole lot of love, maybe, just maybe, it's time to find that rusted piece of your soul and bring it back to life.
Matthew Everingham
Instagram: matthew_everingham
matt@mattheweveringham.com