It's 10.30am on a UK summer Sunday. The calendar says it's August, but the weather says otherwise. I am lined up to enter a modest estate on the outskirts of Bicester with several other cars.
The road signs guiding the way read 'Boxengasse' (translation: pit lane), however, the surroundings are rural. A lovely lady in a yellow hi-vis points me to the parking lot, where I pull up my Mazda MX-5 next to another. There are others too; I guess the Japanese roadster has become the go-to car for automotive photographers.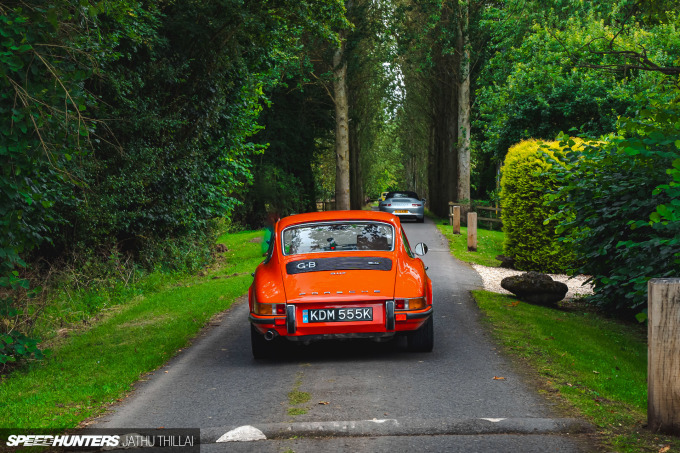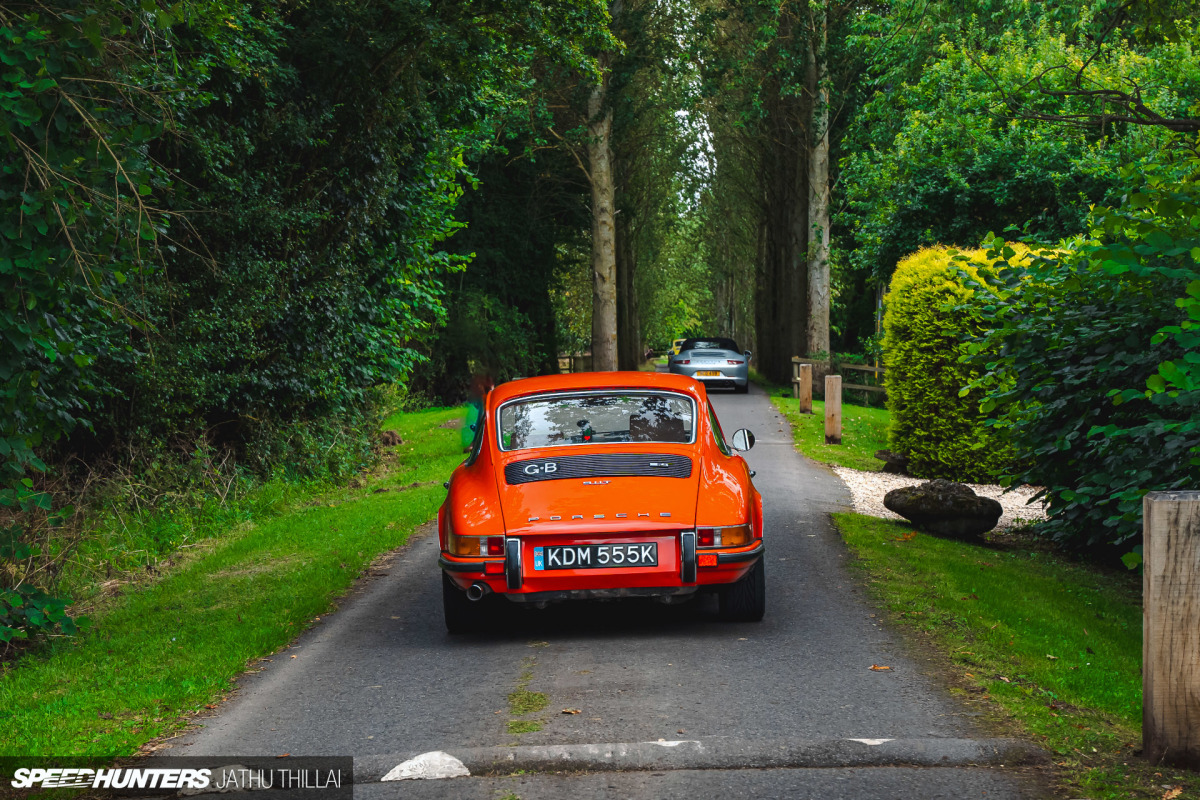 I grab my gear and head back onto the access road, this time on foot, to follow Stuttgart's finest into the event. With huge trees on either side, it looked like the cars were heading down an infinite lane, and I still didn't know what to expect on the other side. At the end of the lane, the cars turned right. This is the moment I entered my kind of heaven.
I was still digesting the view when two RWB Porsches rolled past on their way into the 100-acre event space.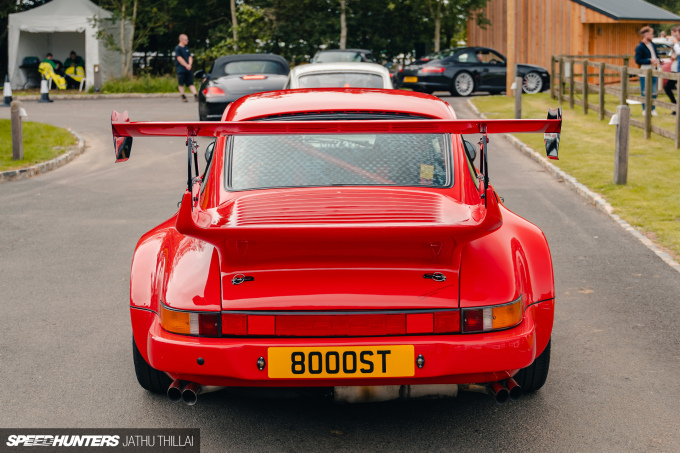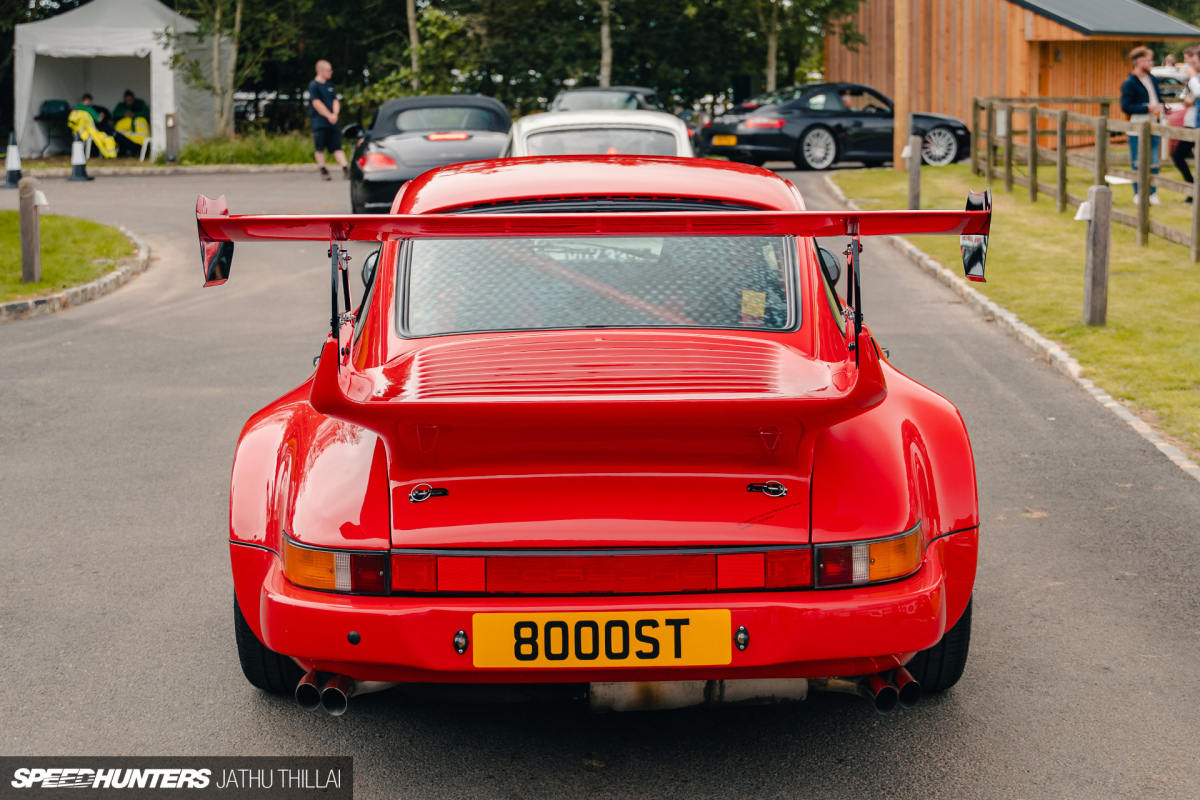 Within the first few minutes of entering Megaphonics 2023 at Frank Cassidy's Boxengasse, my day had already been made. This was the fifth instalment of what's become an annual event to celebrate air-cooled Porsches, but my first time attending.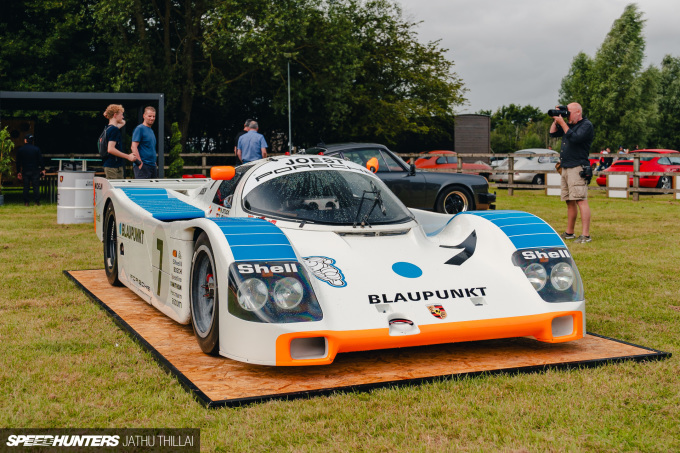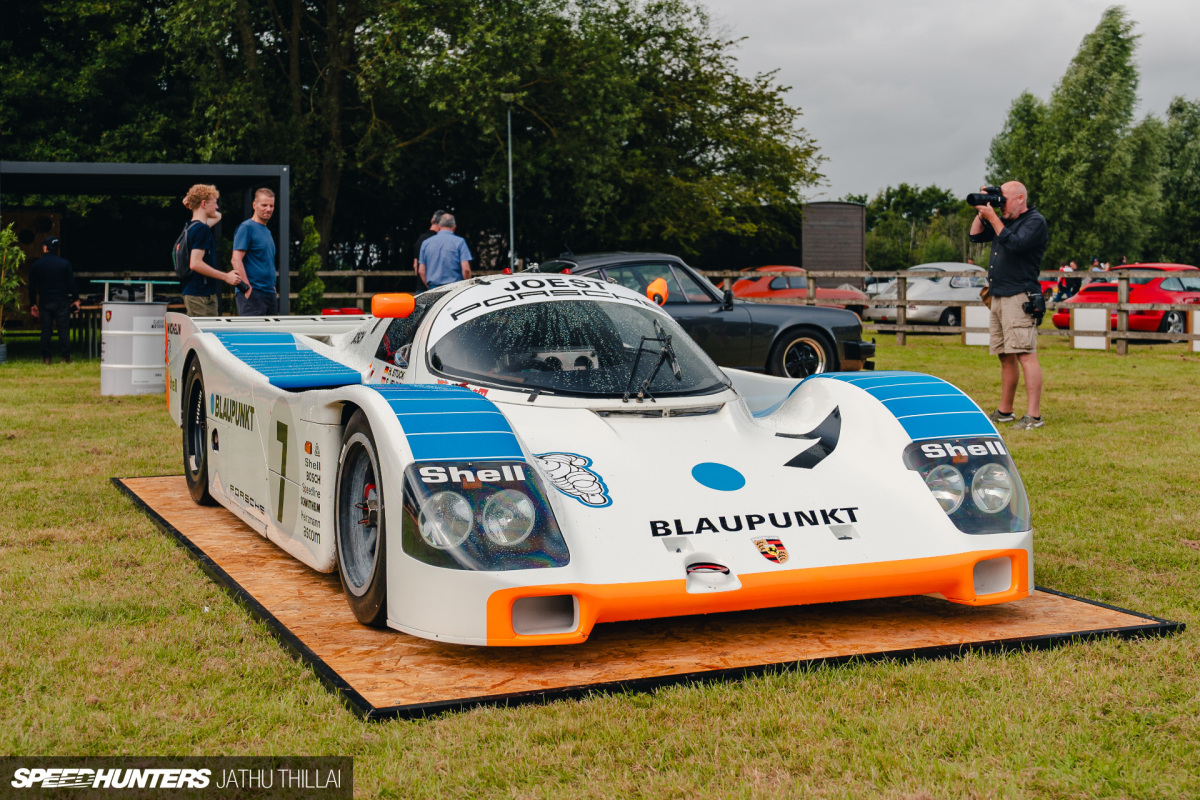 I headed to the main Porsche stand and recognised two of the cars straight away. A few weeks prior, I had seen both the Blaupunkt 962 and the 718/2 hung upside down on the iconic lawn sculpture at Goodwood Festival of Speed 2023.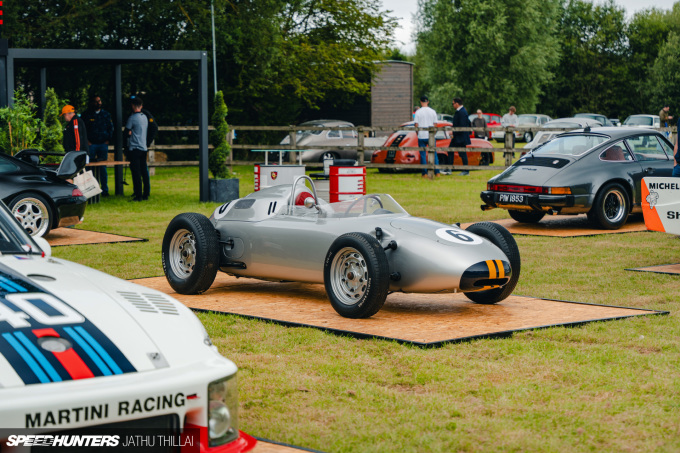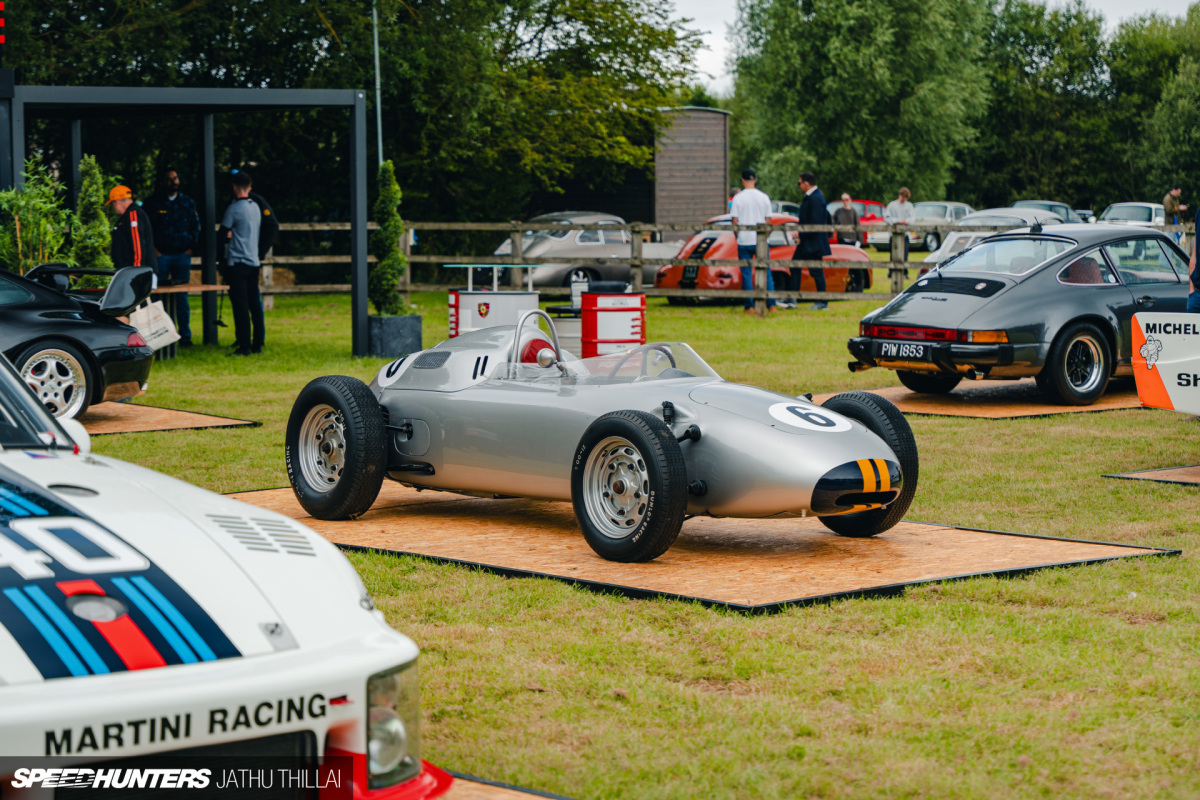 I got talking to the guy from Porsche about the cars and the how they ended up 30-feet in the air outside Goodwood House. I was surprised to learn that these cars were attached with their entire powertrains intact – only their fluids were drained.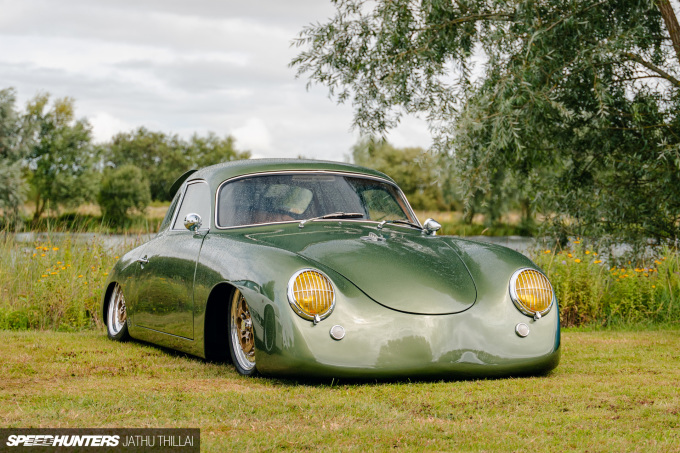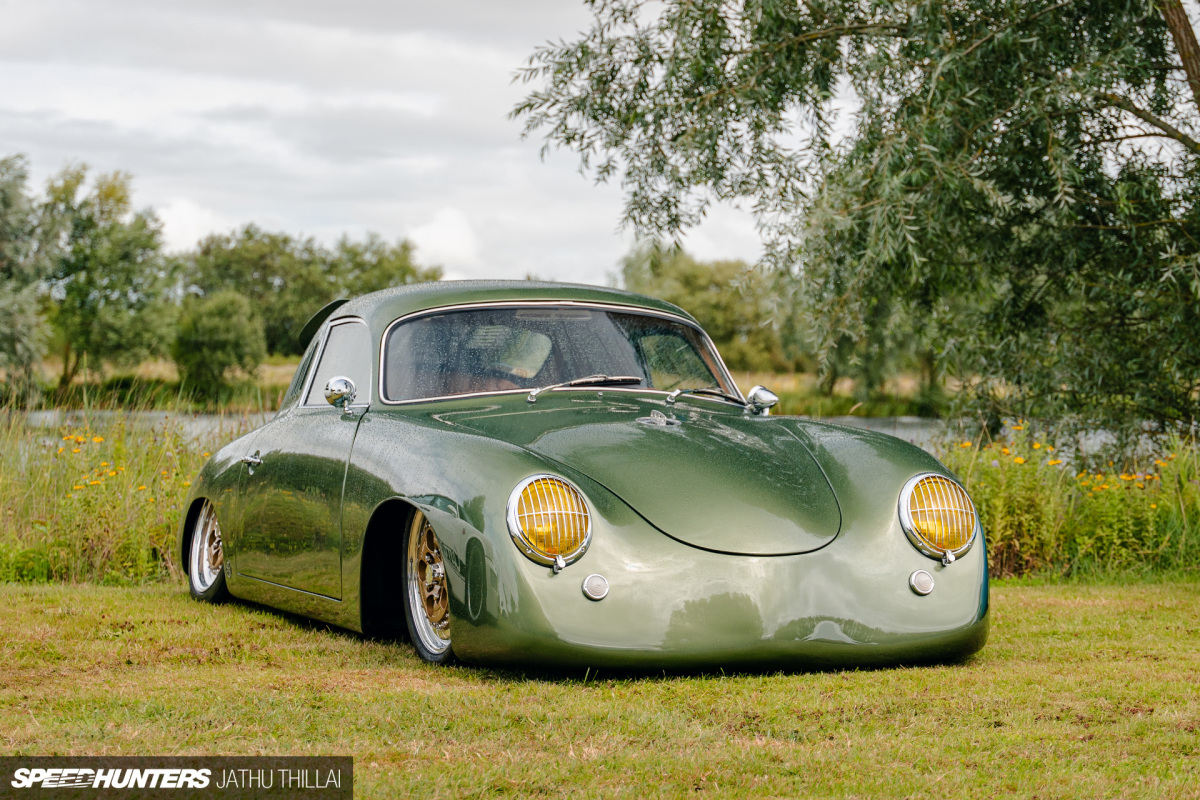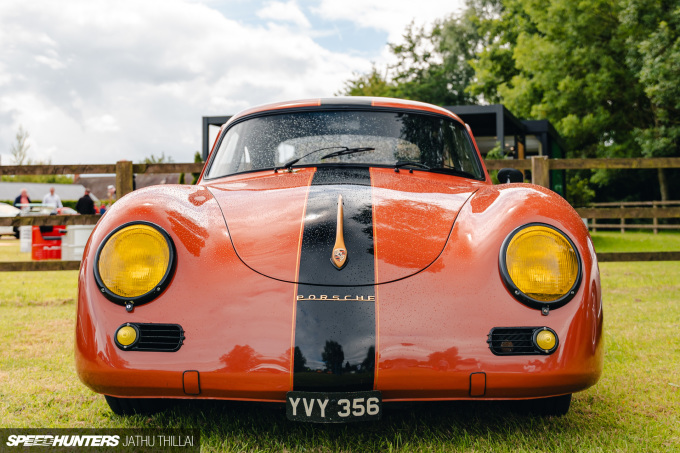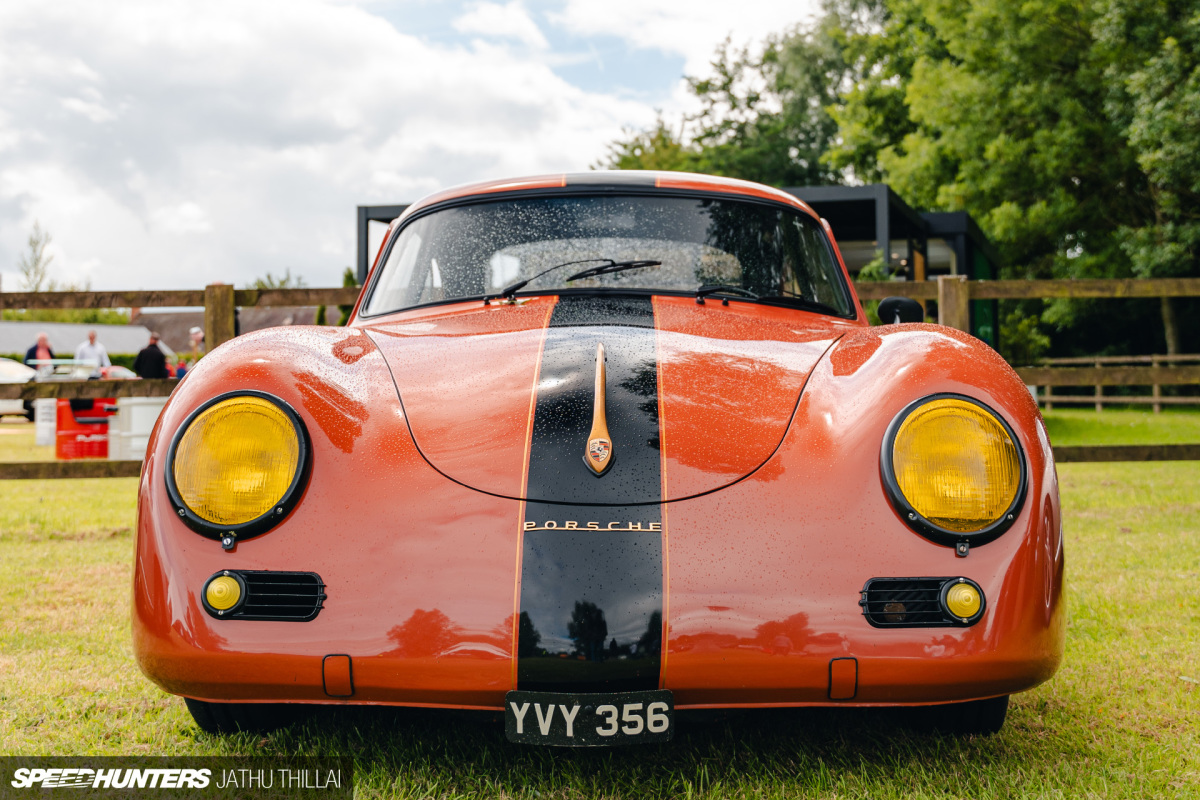 With this new information in my memory bank, I made my way towards the air-cooled parking around a lake area, where I was greeted by at least five 356s. Some were true-to-original restorations, while others were modified.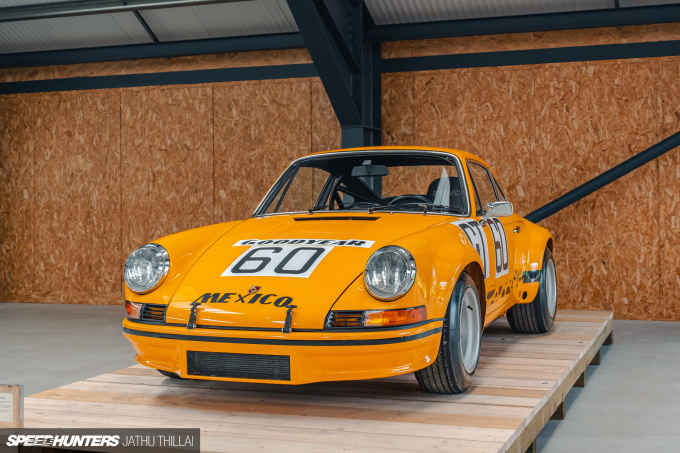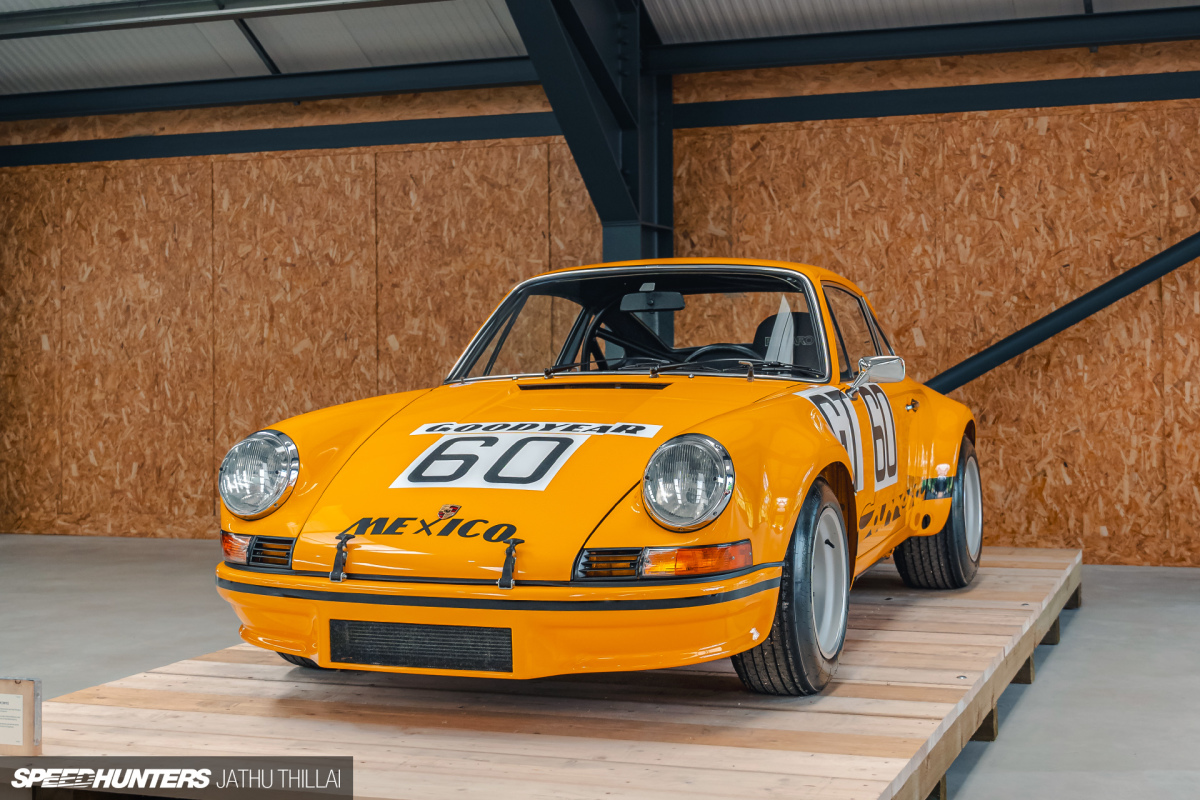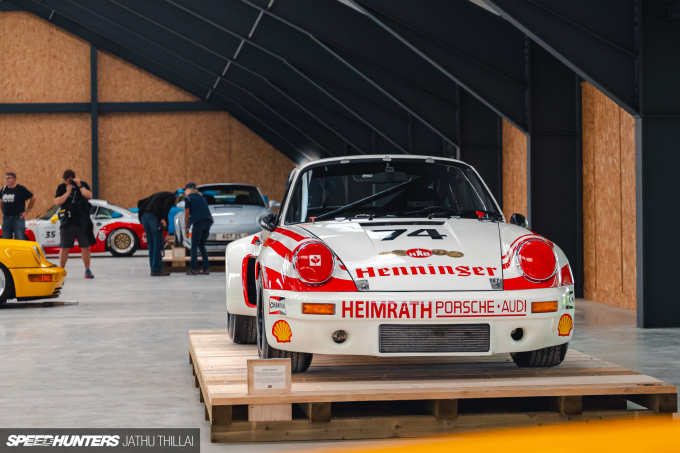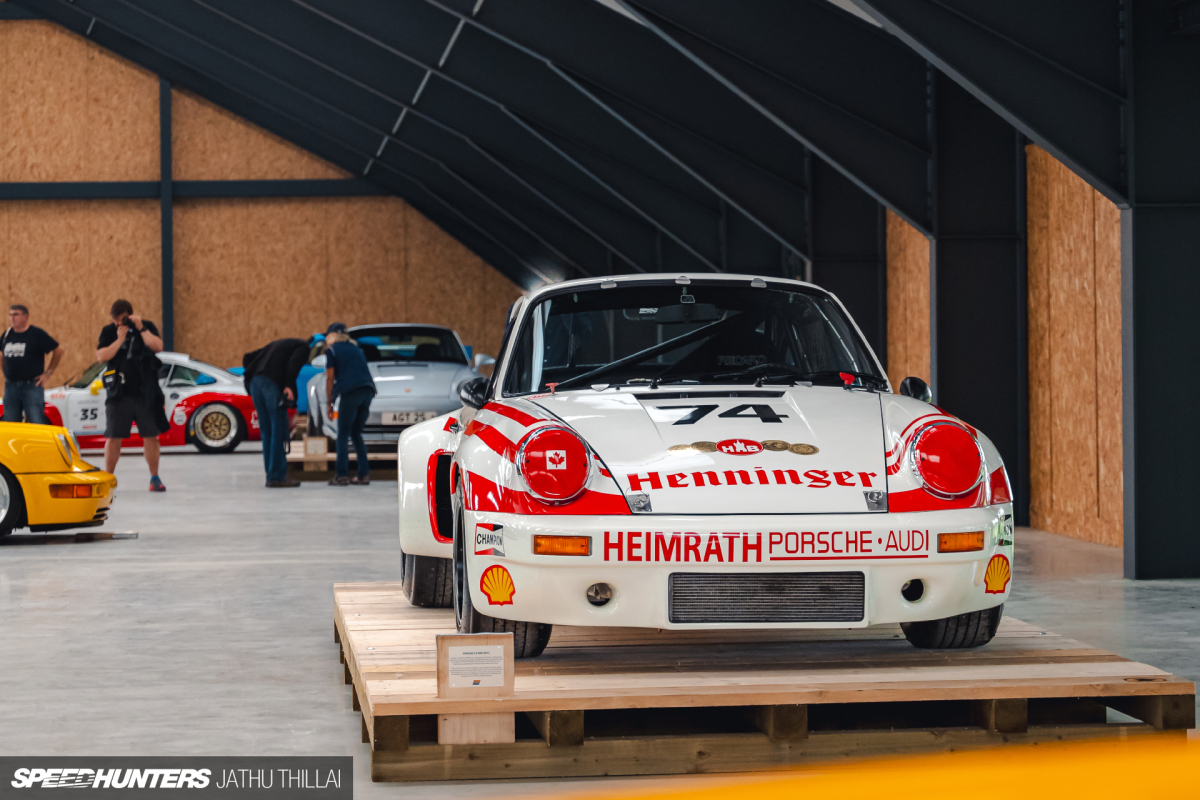 From there, I headed to the first barn-like building I could find, which was surrounded by a hedge and had a couple of modern GT2s and GT3s parked out front. I do appreciate every Porsche, but Megaphonics is all about the air-cooled cars and I didn't want to take the attention away from them. At one end of the barn, Autofarm – a well-known UK Porsche restorer – were set up, and at the other end, cars from Frank's own Black Betty & Co. collection.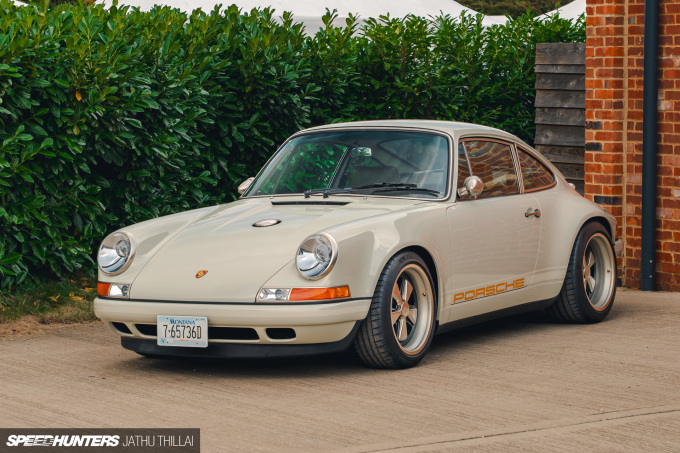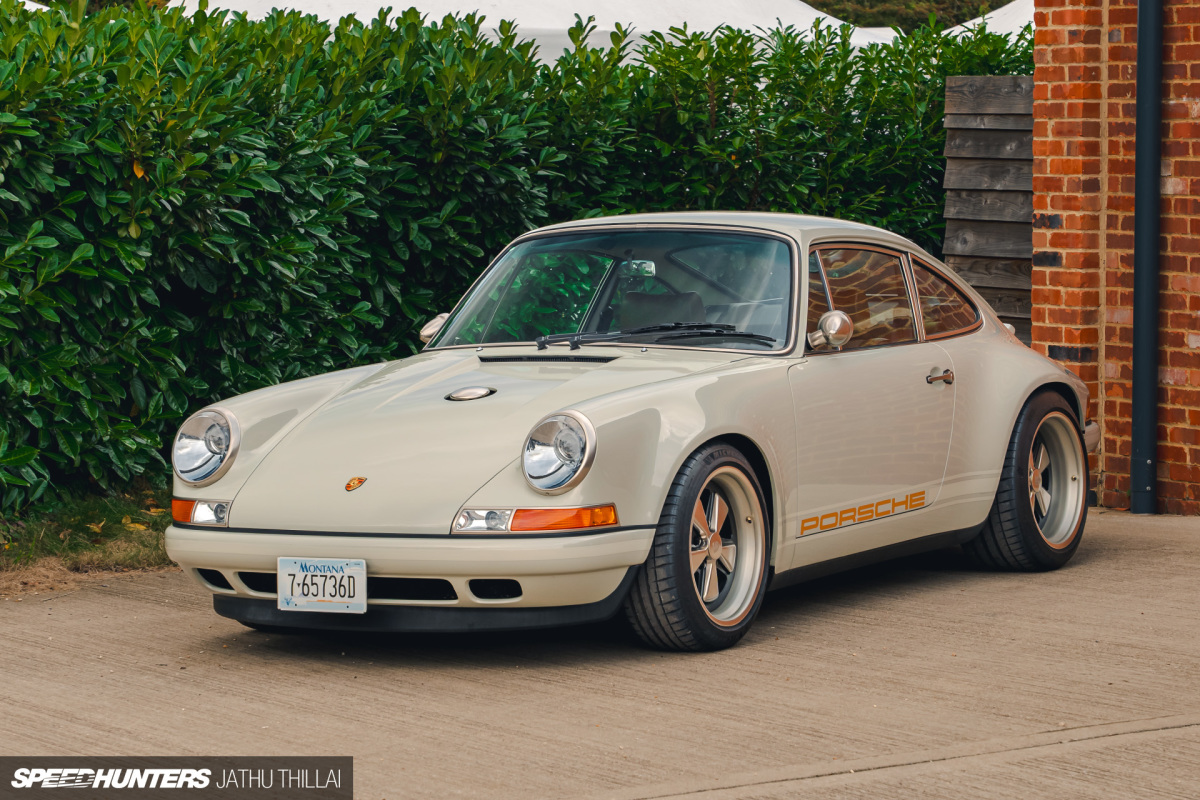 Most surprising though, was the beige Singer Classic Study sitting outside. Yes, the day was only getting better! I got talking to Ned Hiley from Singer Vehicle Design, who was with the car, and we spoke everything Singer and Porsche.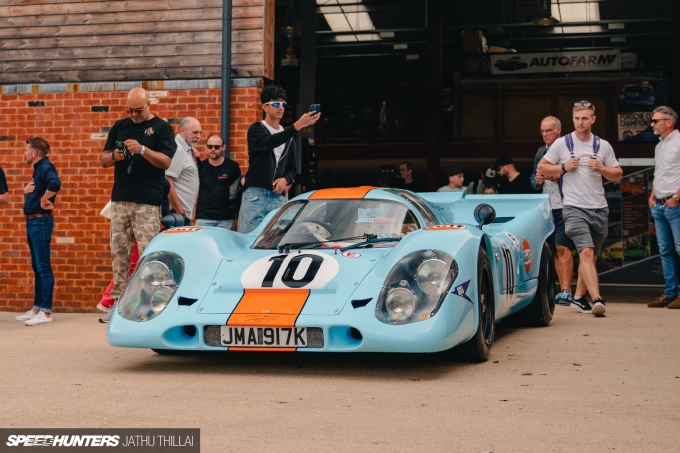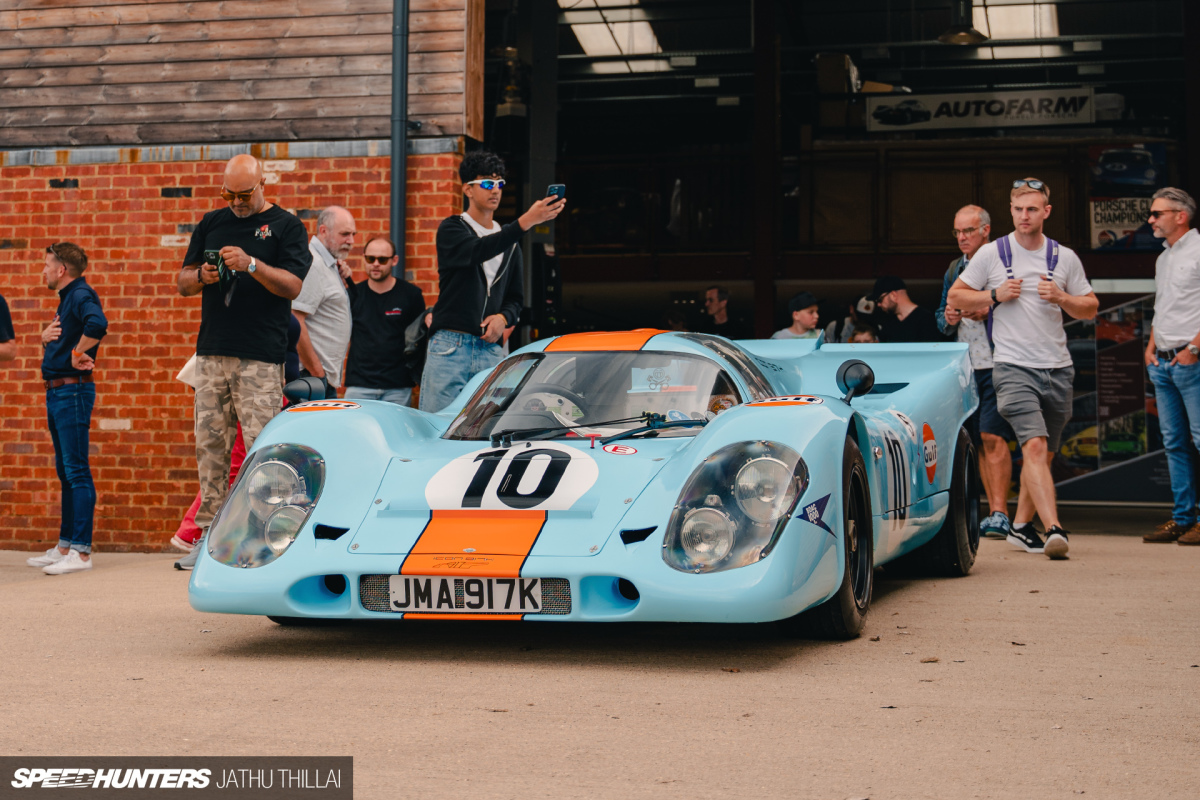 After drooling over the Singer for an extended period of time, I turned to see the ICON 917K, a recreation of the Le Mans-winning Porsche 917, but for the road.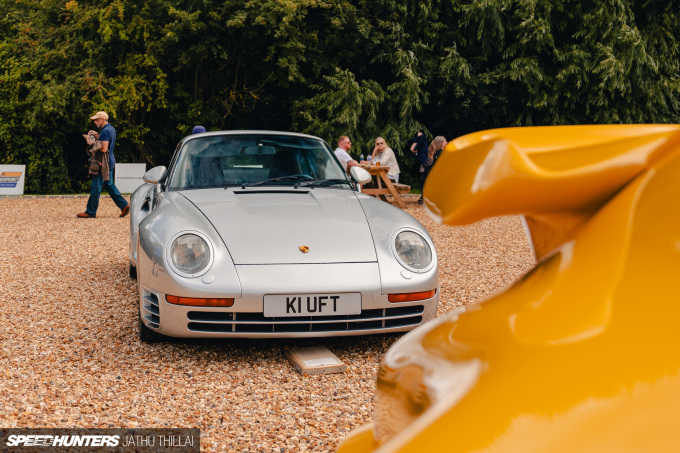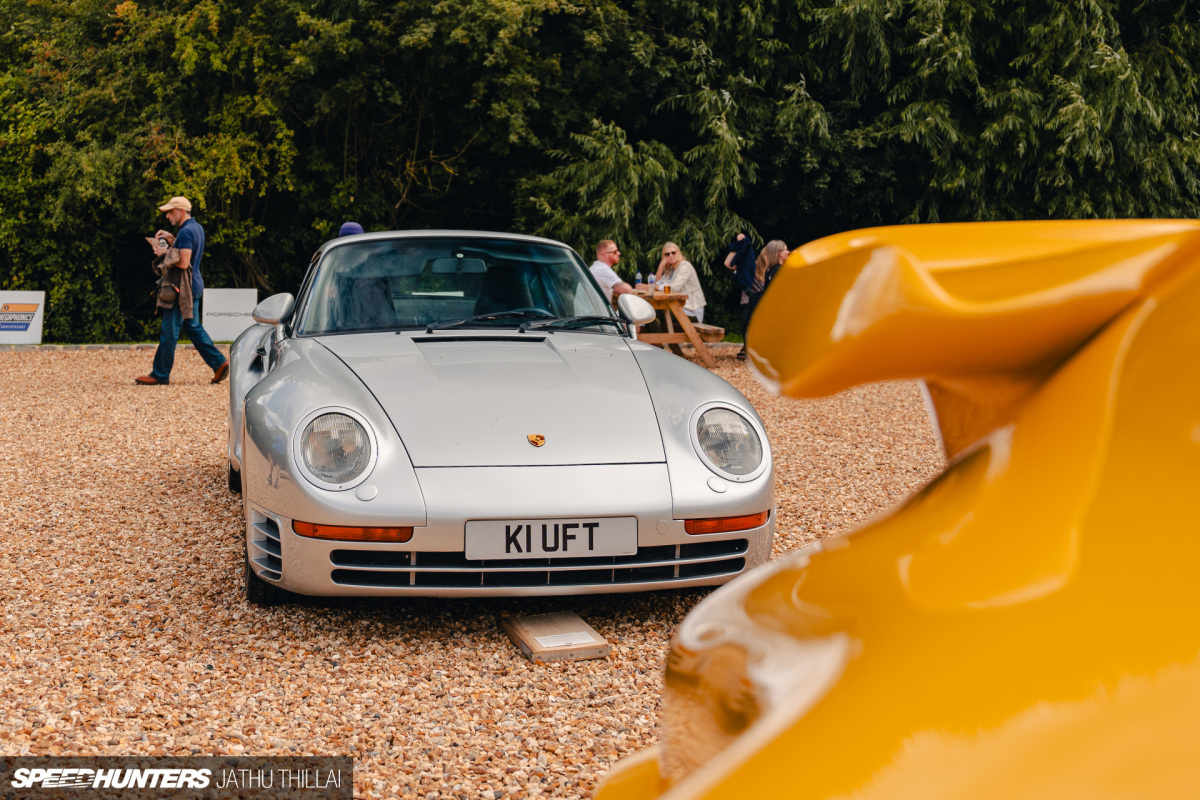 After digesting these cars and all the other great 911s outside Autofarm, I headed to the main venue, Boxengasse itself. Before I even got inside, there were a number of legends to check out, including 935s, a purple RUF 911 CA, and one of eight ever built Porsche 959 Komforts.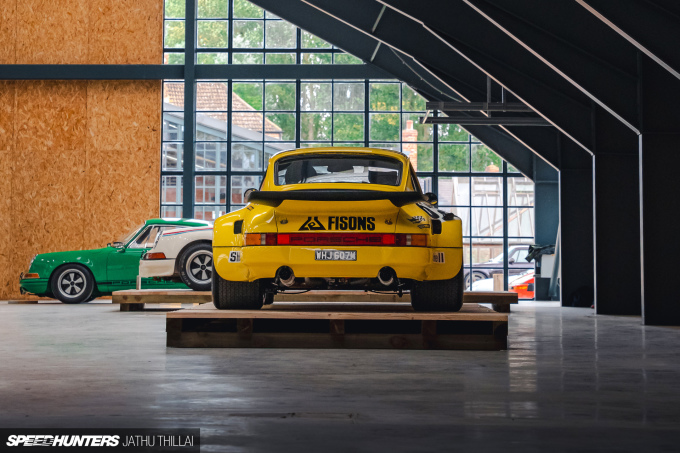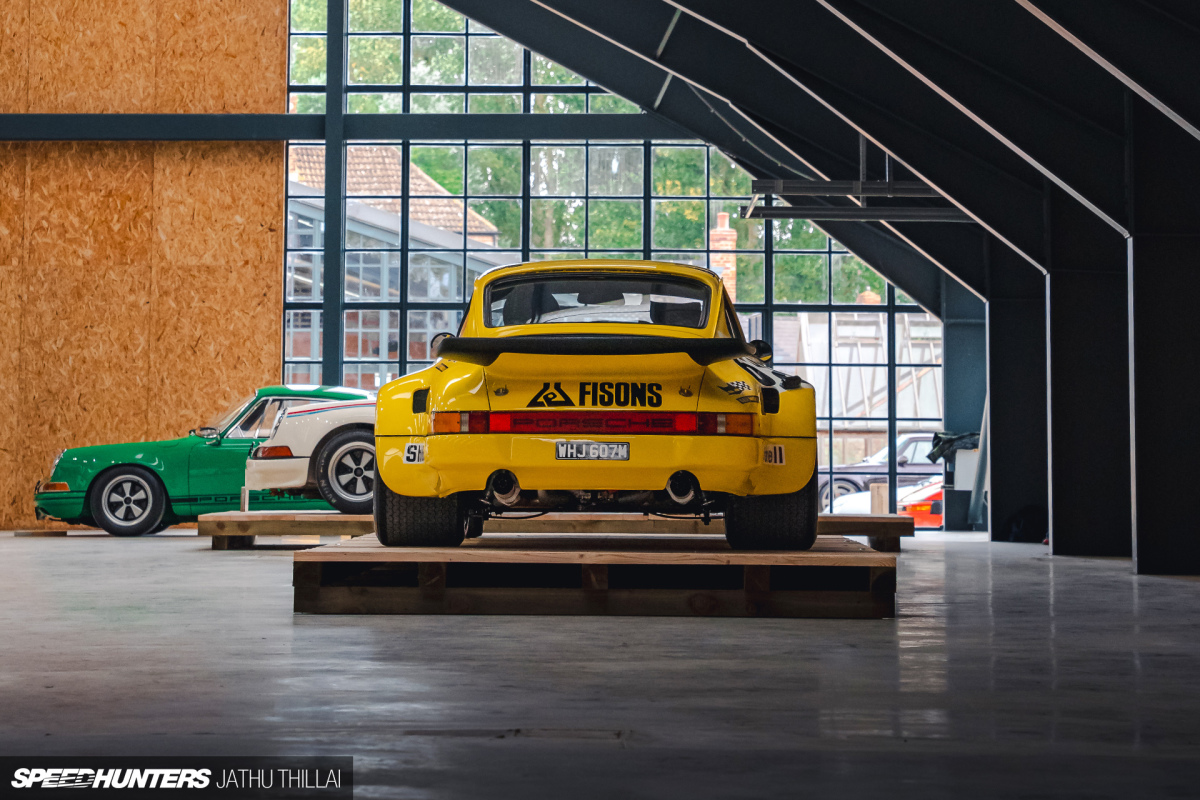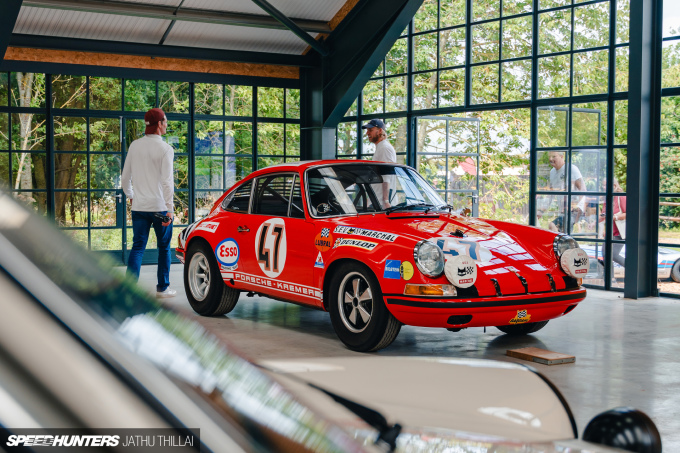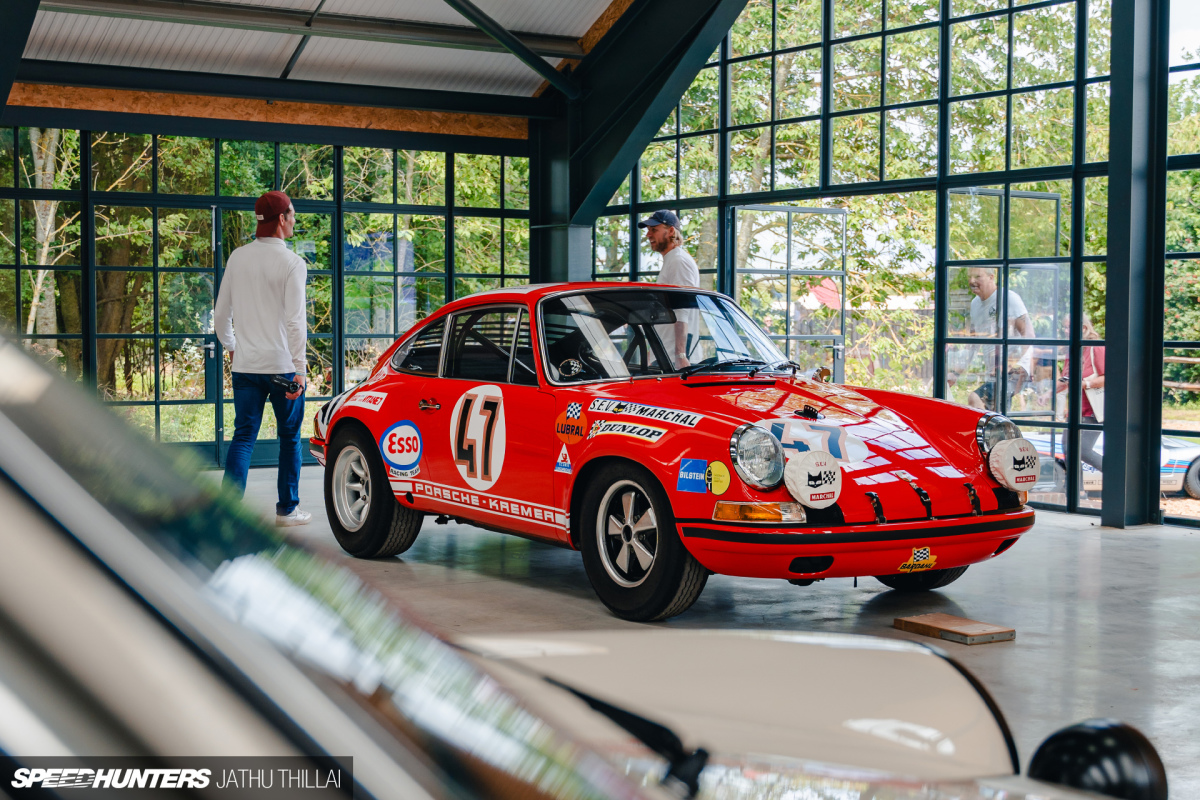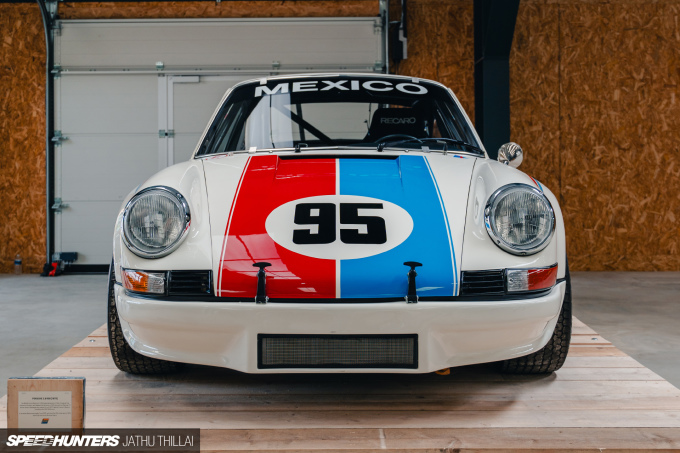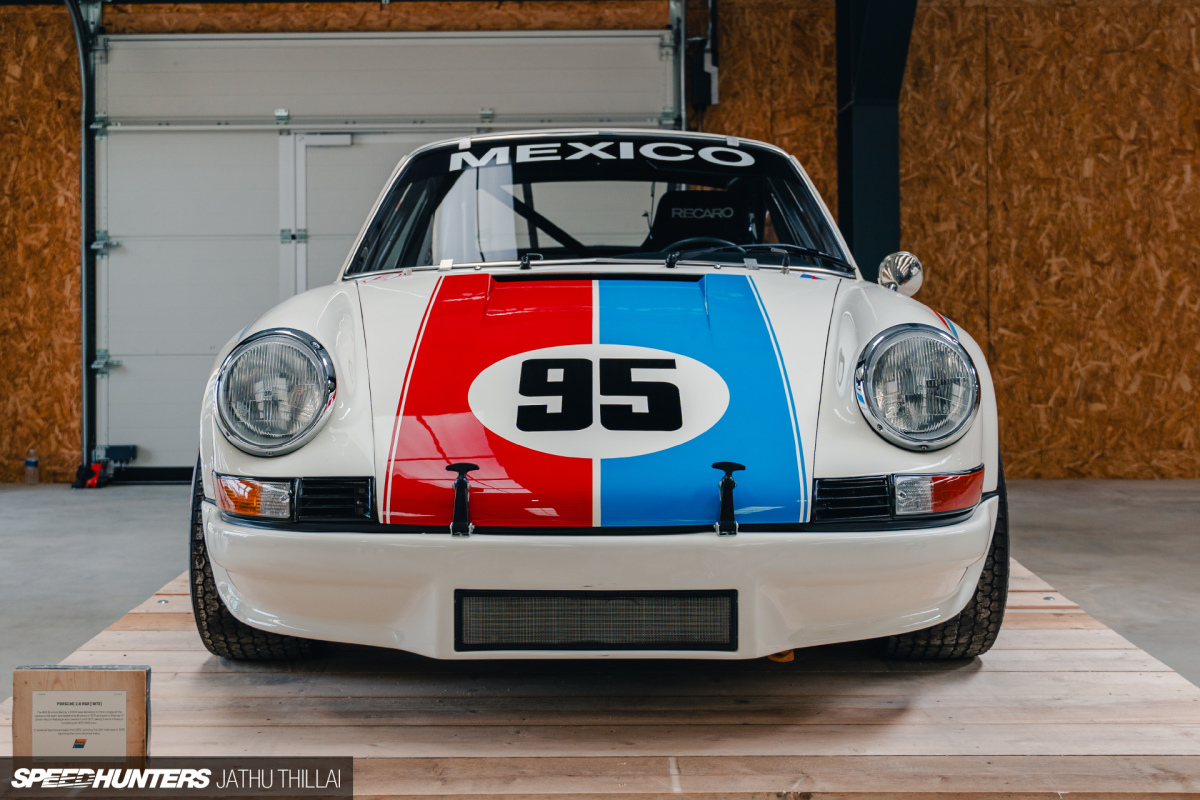 Entering the main building, I came face-to-face with one of the greatest collections of racing 911s. Right out in front sat an original Brumos 911 RSR, currently owned by Tuthill Porsche. It was one of my highlights from the Festival of Speed, so seeing if for a second time in a just a few weeks was exciting.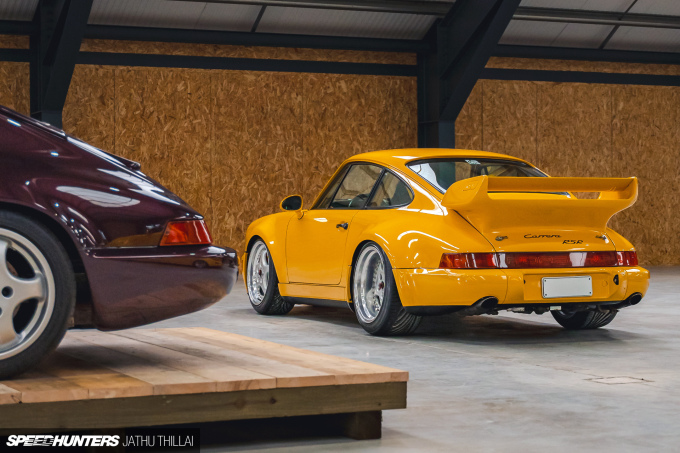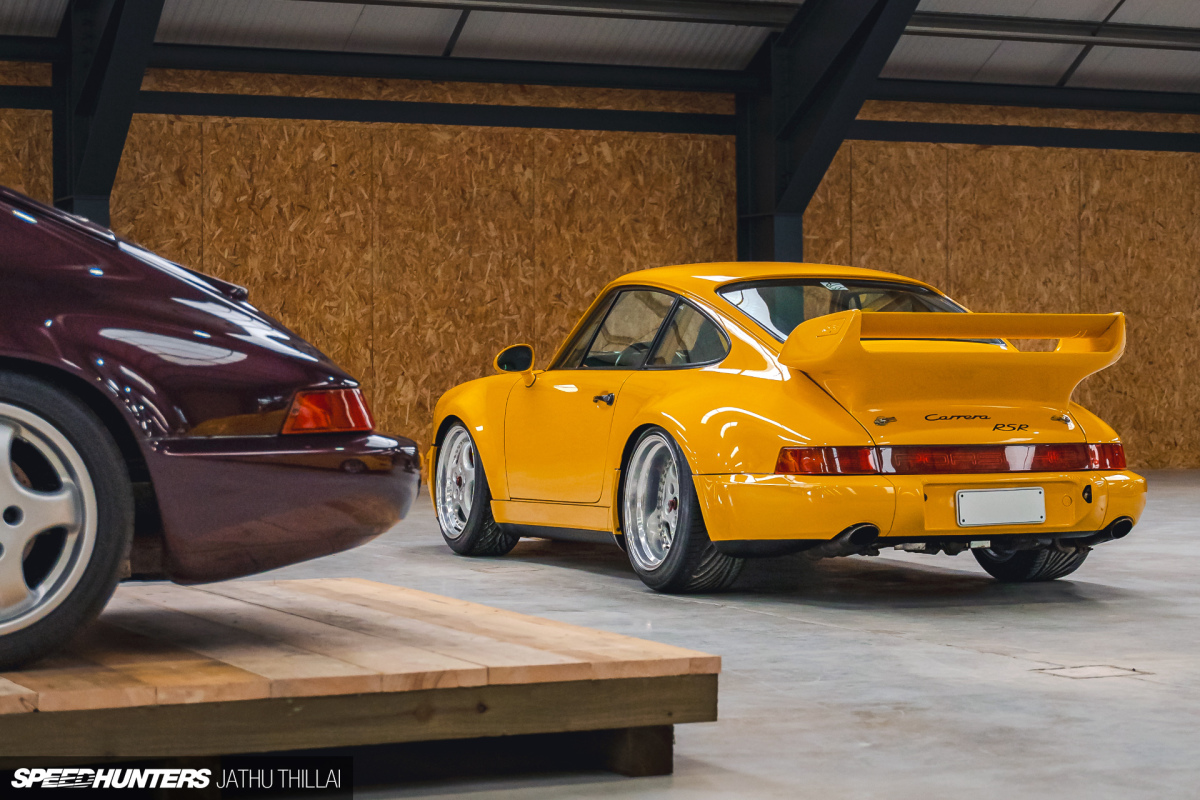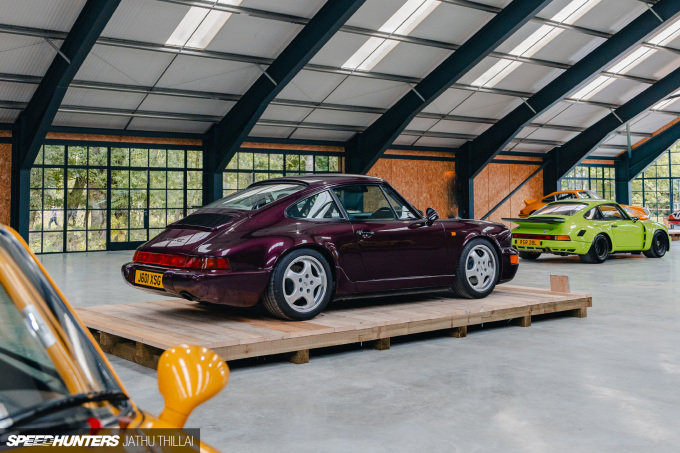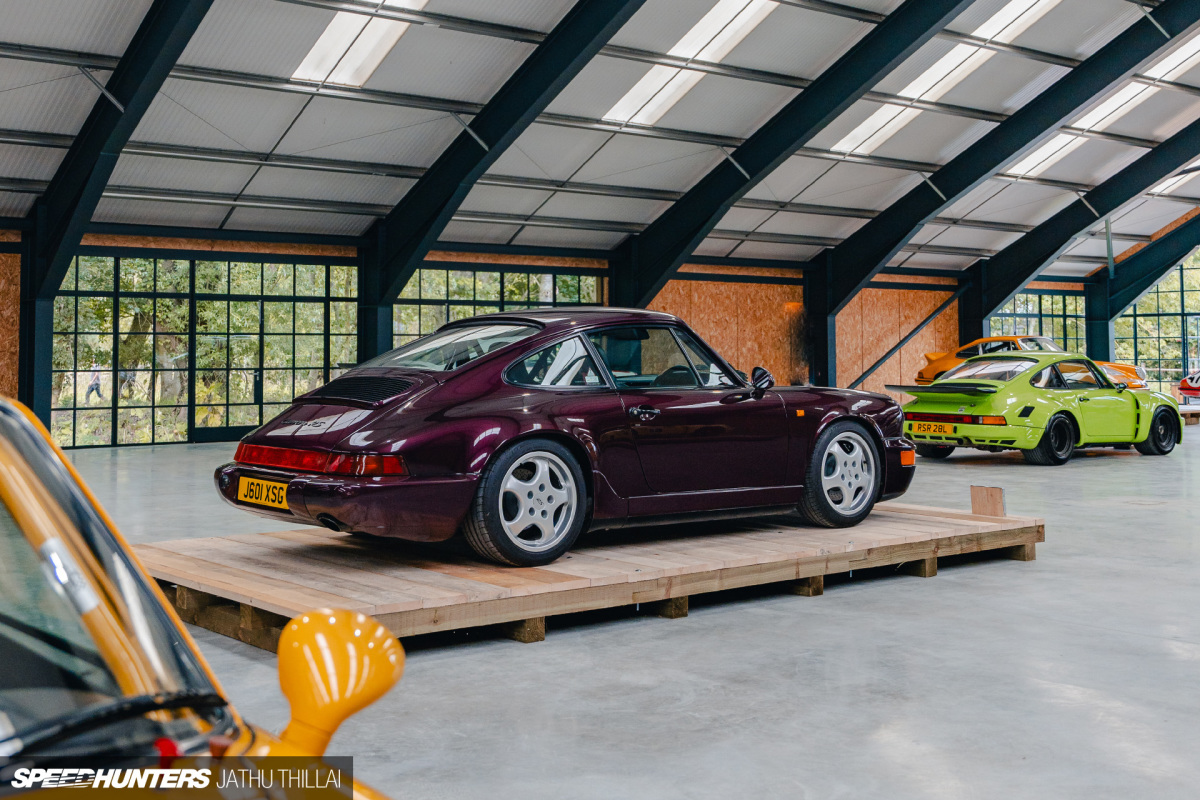 Delving further into the huge warehouse were two of the 193 993 GT2s ever made and a pair of 964 Carrera RSs, to name just a few.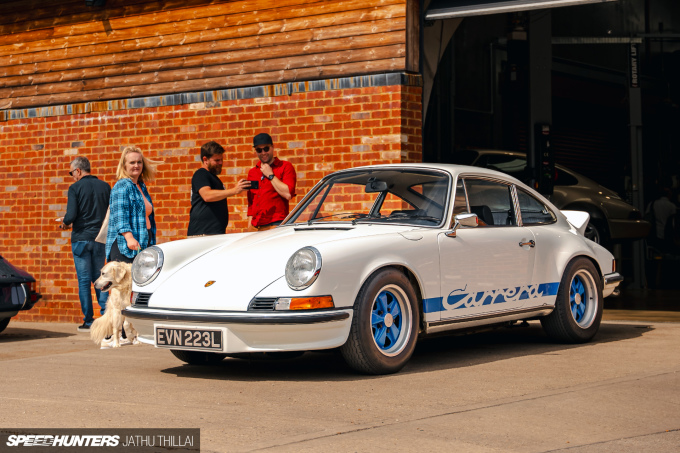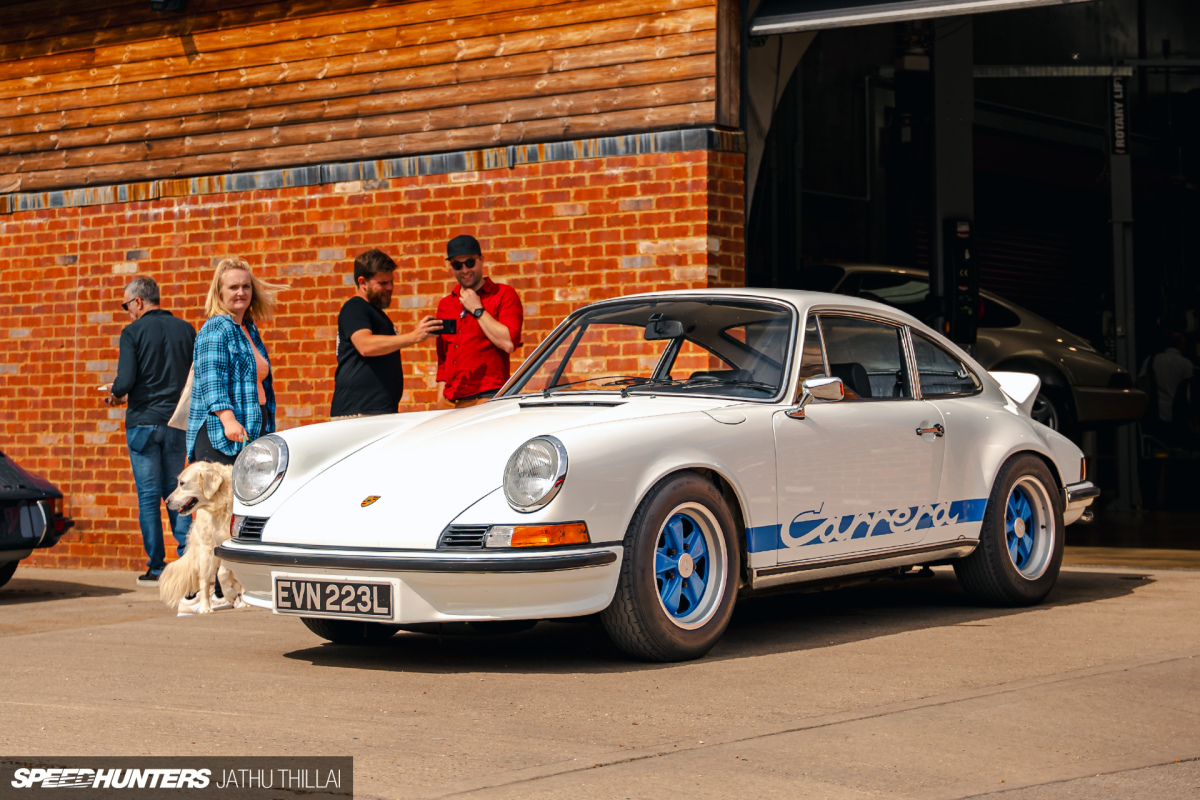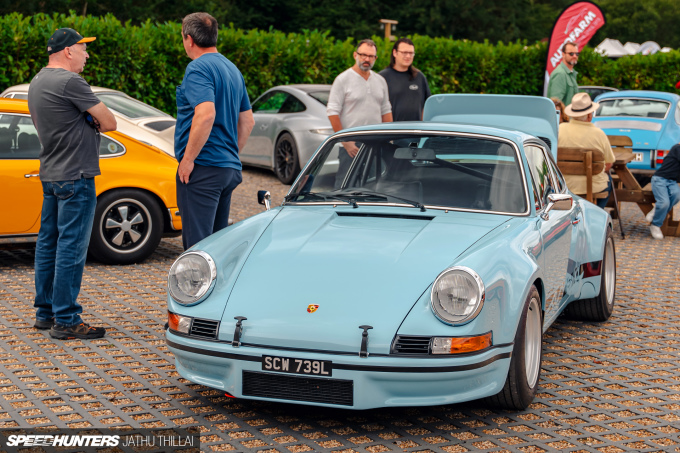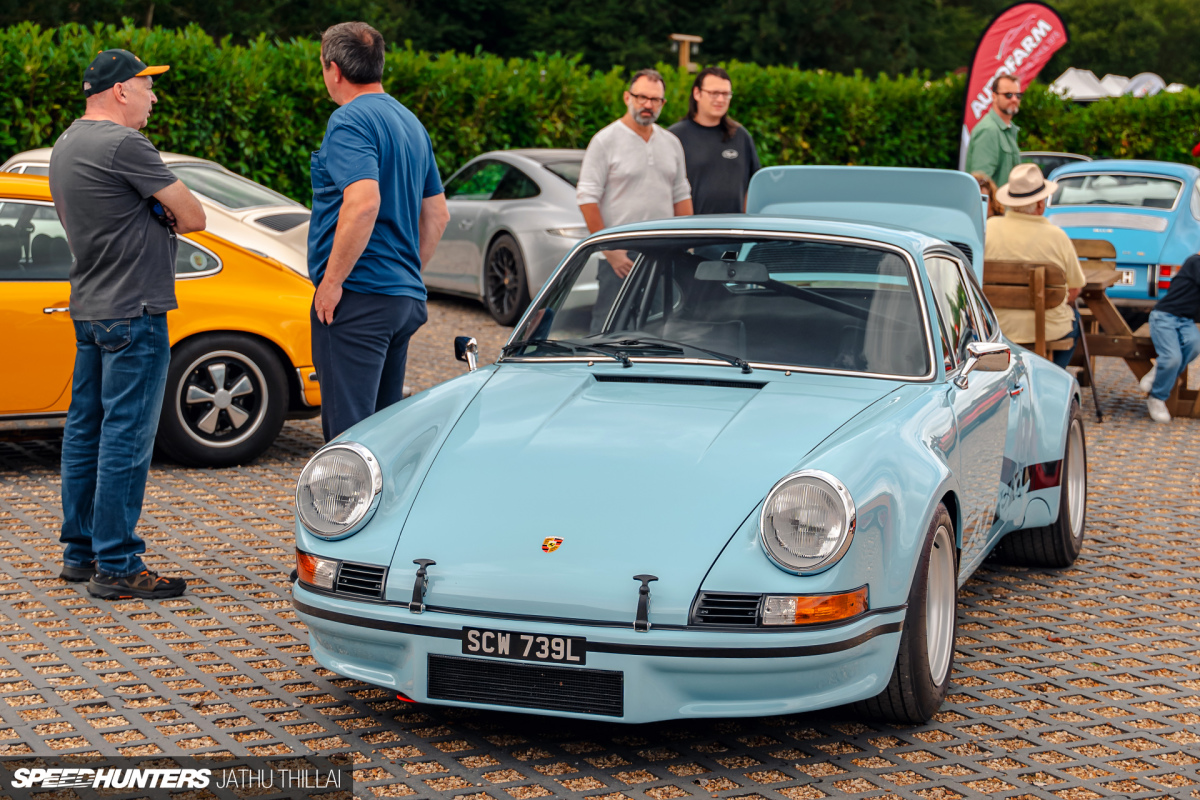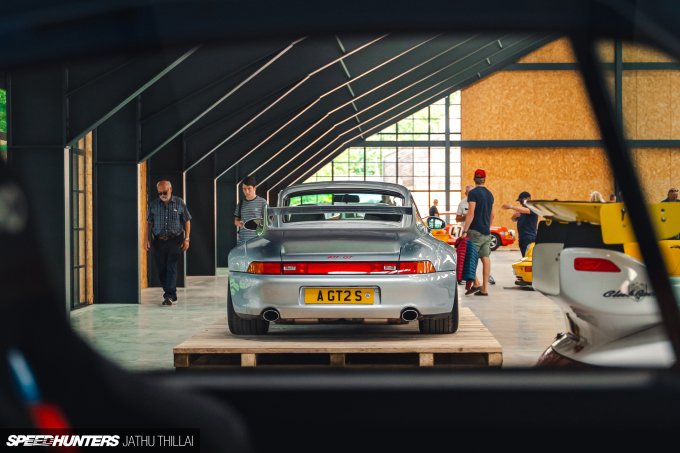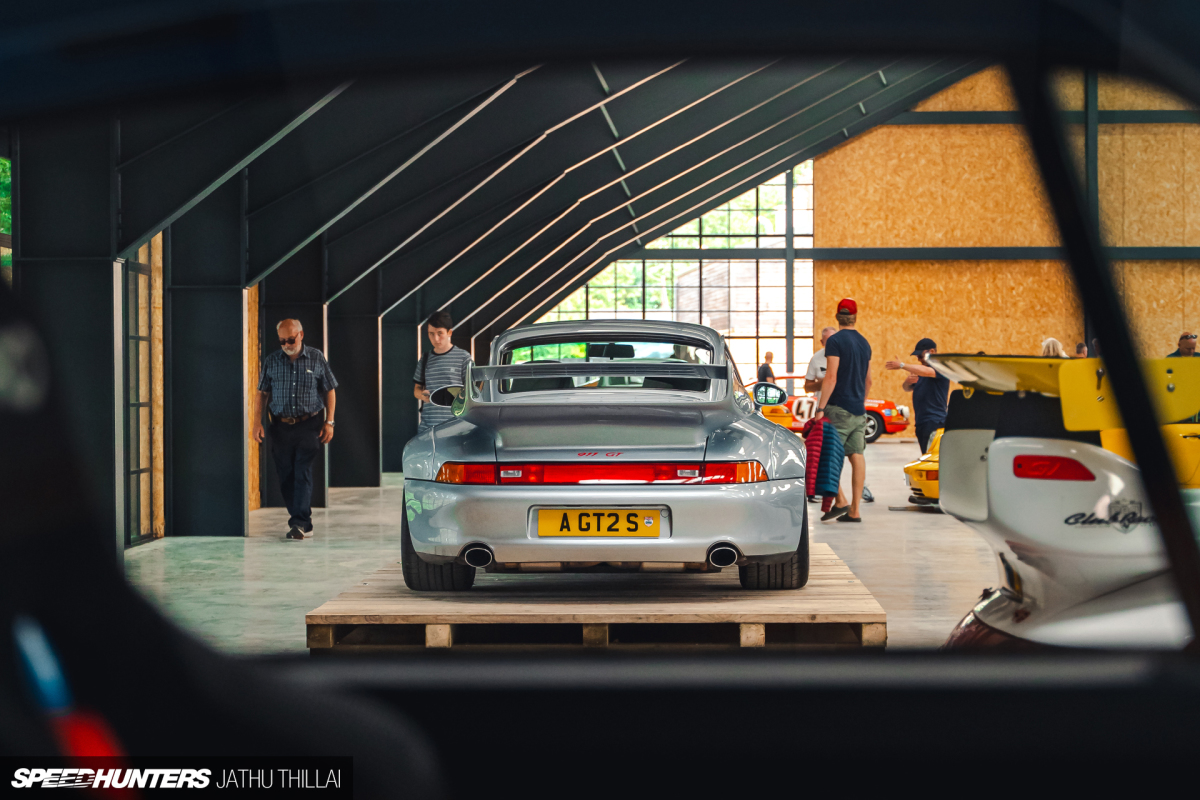 My time at Megaphonics 2023 flew by, but in reality I spent over six hours at the event – that's how good it was. As expected, during my drive back home, all I could think about was plotting a path to Porsche ownership myself.
Jathu Thillai 
www.jtoncars.uk
IAMTHESPEEDHUNTER related stories on Speedhunters
How To join the IATS program: We have always welcomed readers to contact us with examples of their work and believe that the best Speedhunter is always the person closest to the culture itself, right there on the street or local parking lot. If you think you have what it takes and would like to share your work with us then you should apply to become part of the IAMTHESPEEDHUNTER program. Read how to get involved here.