Last weekend I found myself at an old shooting range in the forest of a small German town called Suh, for a unique event named Tief im Wald – translation: Deep in the Forest.
A great location alone doesn't make a great event; it's the vibes and people that do. And it all came together here.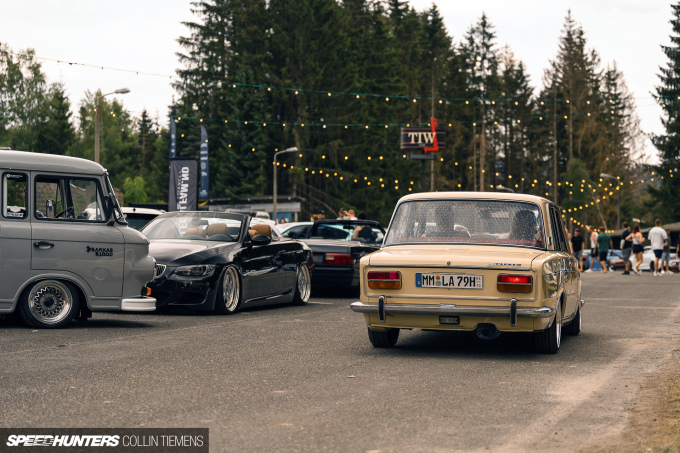 A BBQ in 2014 between a group of friends who call themselves the Custom Junkys sparked the idea for the first Tief im Wald event. The rustic setting has been evolved over the years, with intricate details and ambient lighting now making for a one of a kind car show environment.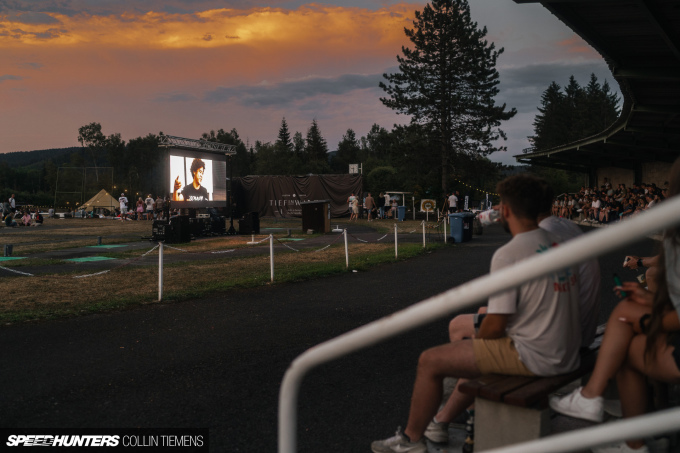 An outdoor kino (cinema) showed a small documentary on Nakai-san from RWB, but perhaps most influential to the overall vibe were the DJs playing nonstop old school hip-hop and German bangers.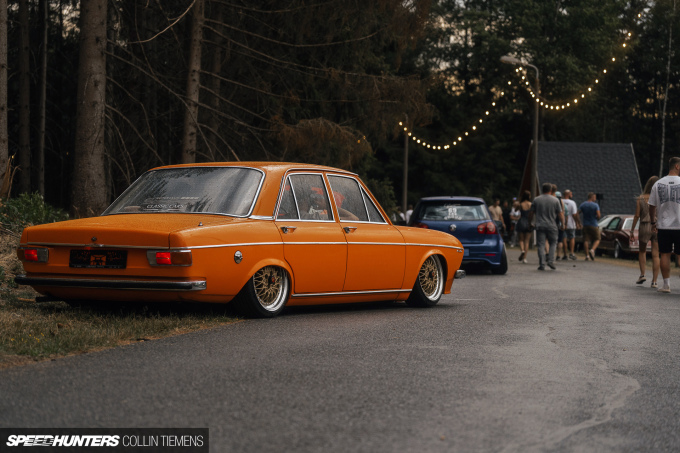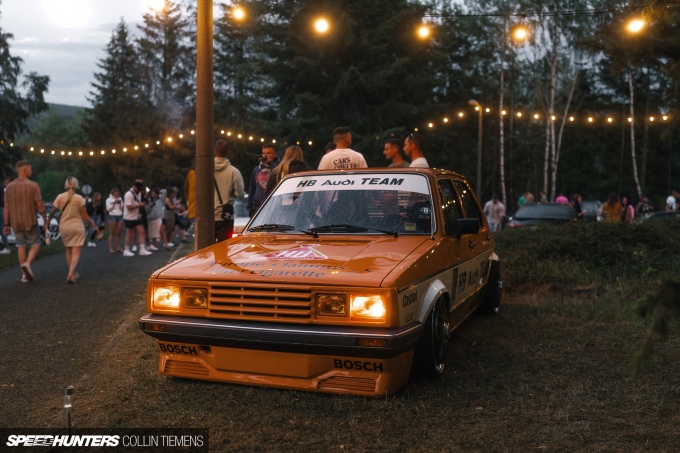 The Custom Junkys say their goal is to engage visitors, transporting them to a special world for a few unforgettable hours. It really does feel special here.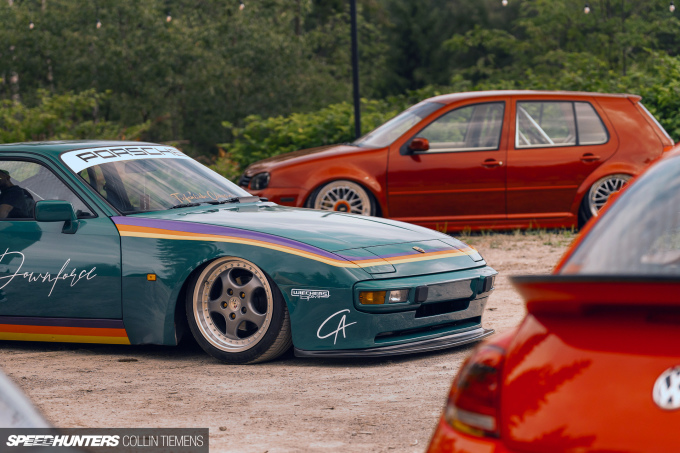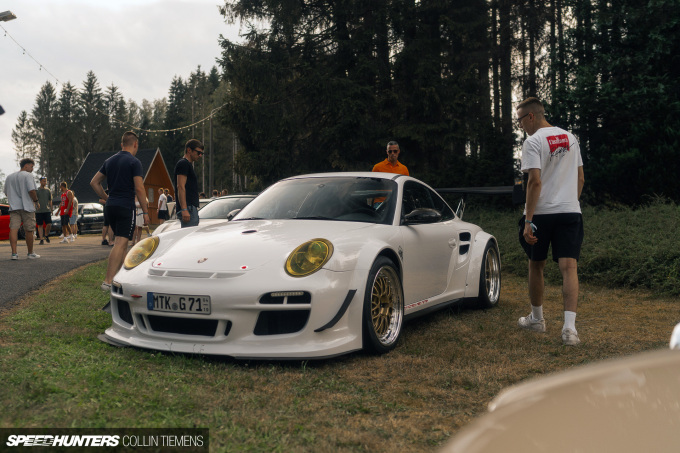 Being a German show, the domestic car brands are going to be the most prevalent, but with a selection like this it is something that's impossible to complain about.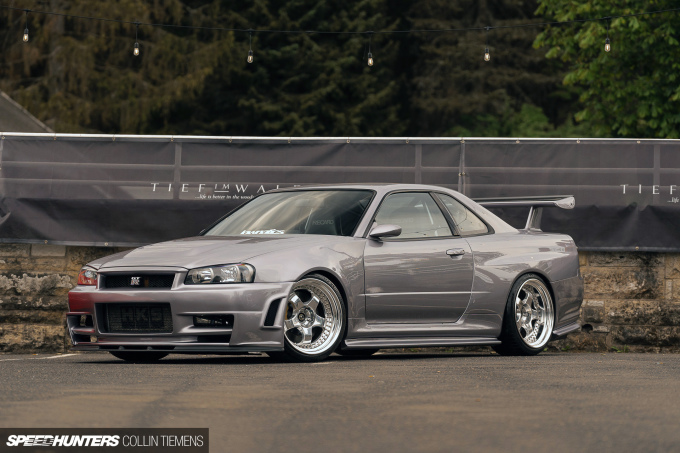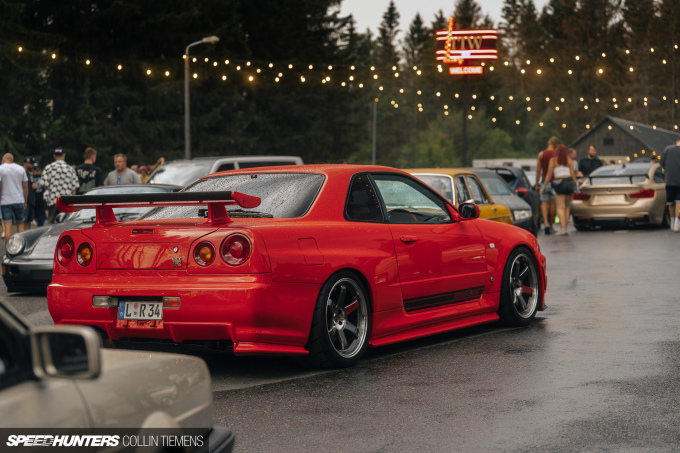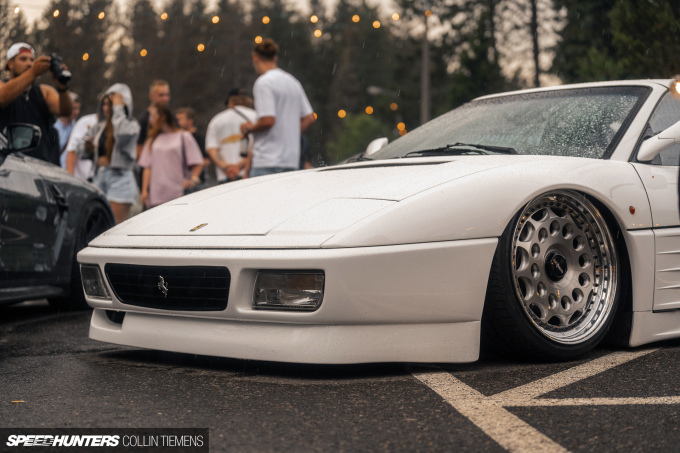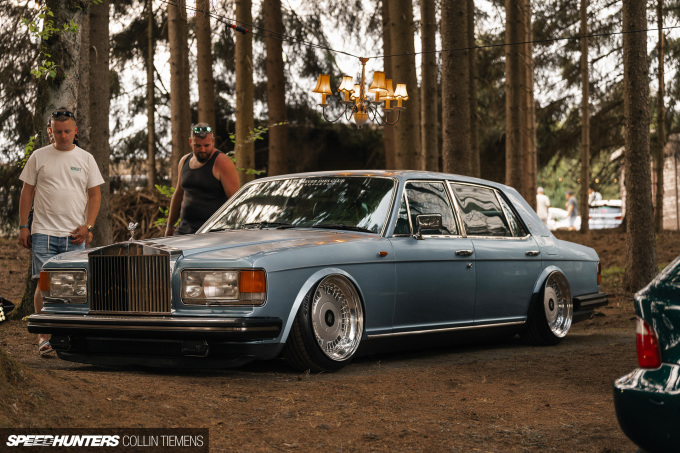 The non-German cars in attendance didn't disappoint either. There were some really well done Japanese cars, a couple of lowriders (which are a very rare thing over here), modified mopeds and even a bagged Rolls-Royce and Ferrari.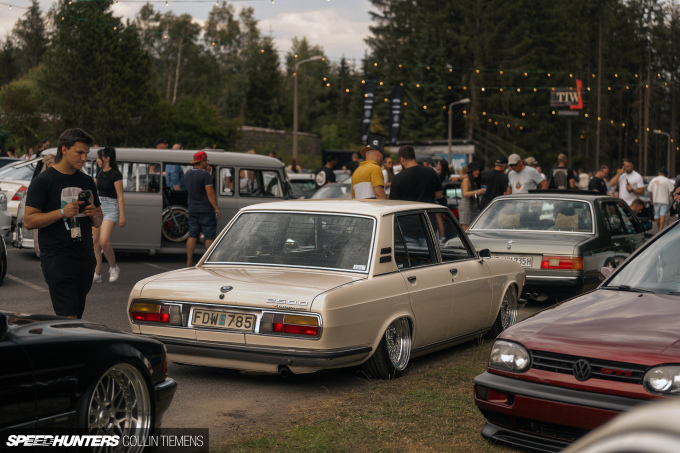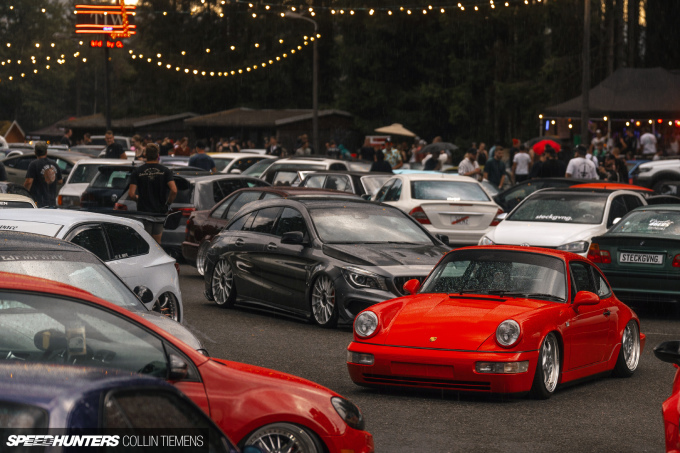 While the event started at 5:00pm, when the sun began to set and some light rain rolled in for a short while, the scene was properly set. The wet asphalt of the main area, orange-hued sky behind, and the sparkly lights and neon signs gave the show a magical look and feel.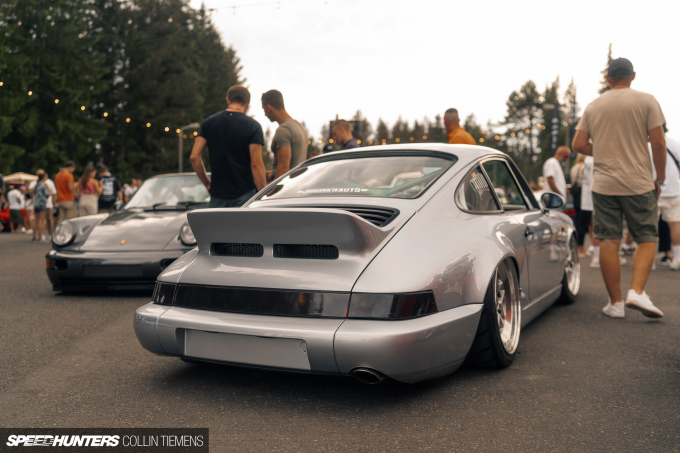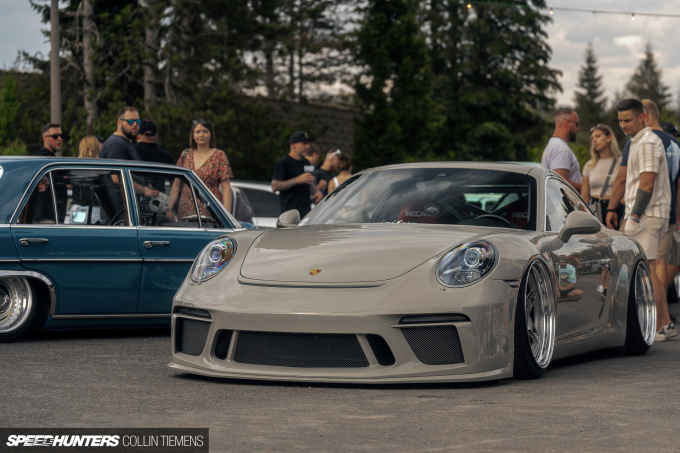 I've attended shows of all sizes around Europe for the best part of the last 10 years, but recently I feel like I've lost touch with the scene. Too many people seem focussed on chasing clout and winning prizes. But Tief im Wald was a breath of fresh air for me.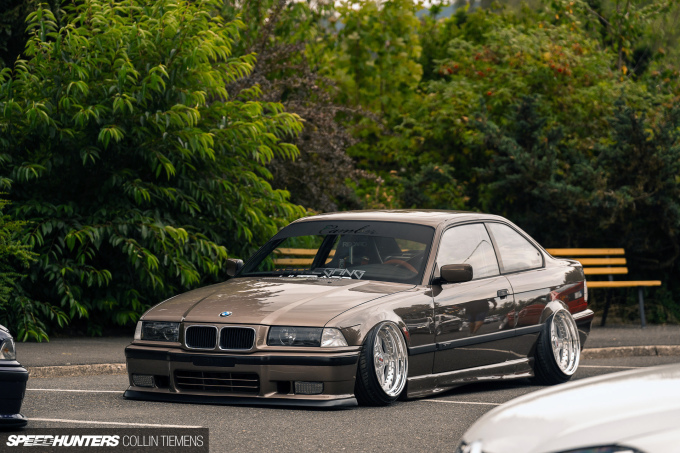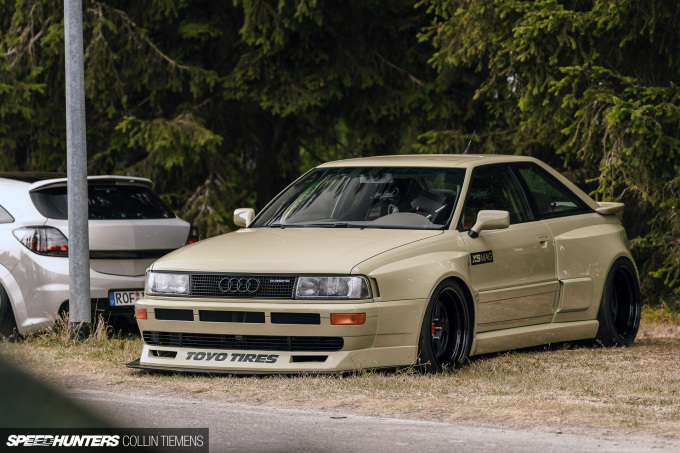 There were no prizes to be won and no VIP parking spots, just a great pre-selection of cars and upfront ticket sales to ensure that everyone who was going to attend was doing so for right reasons. The Custom Junkys really thought this one through.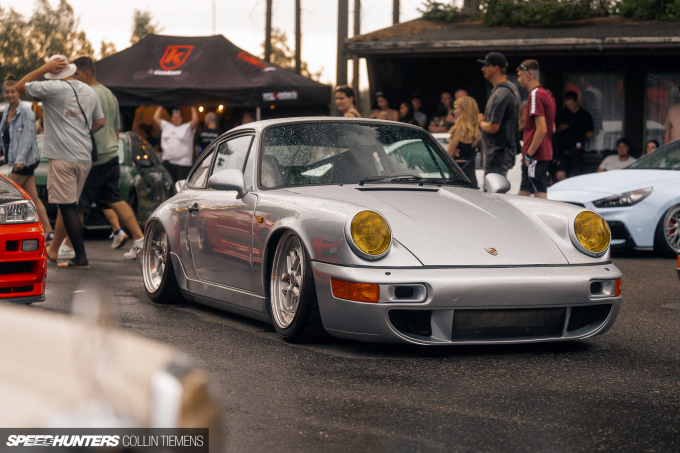 It resulted in a completely drama-free event, where everybody respected each other's cars. Not even the impound-happy German police seemed to be bothered by the large group of modified cars entering and exiting the event.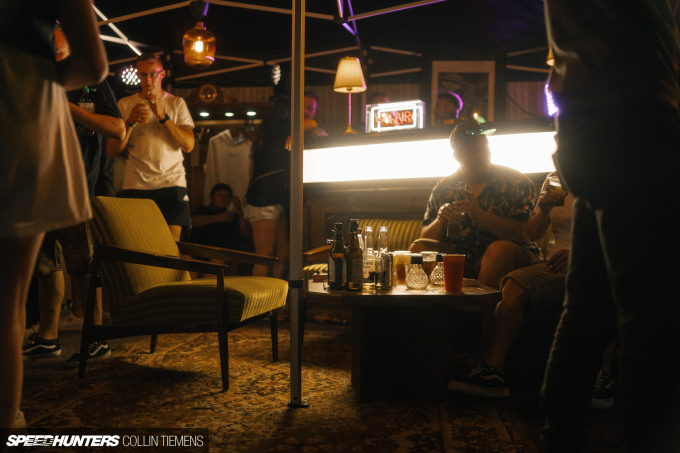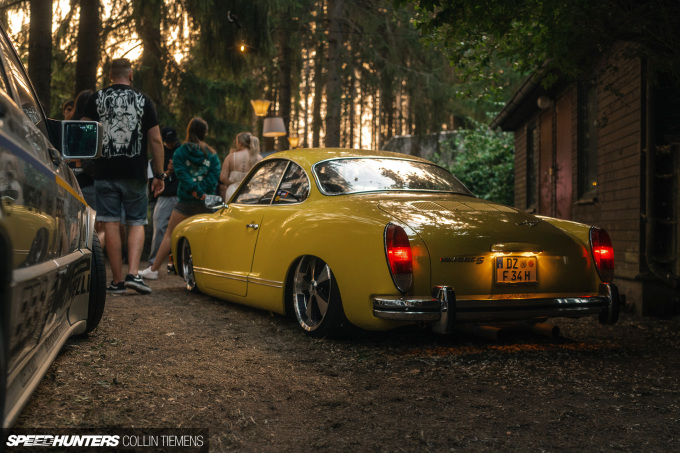 It's great to know that there are still events around that are truly about enjoying cars. So yeah, I think I'll be making the trip back over to this small town in Germany for the event in the future. Perhaps sooner rather than later too…The Tief im Wald #Heritage edition, which has a focus on older cars, is happening at the end of September.
Collin Tiemens
Instagram: fuegocarculture
How To join the IATS program: We have always welcomed readers to contact us with examples of their work and believe that the best Speedhunter is always the person closest to the culture itself, right there on the street or local parking lot. If you think you have what it takes and would like to share your work with us then you should apply to become part of the IAMTHESPEEDHUNTER program. Read how to get involved here.