Coincidences happen in our lives all the time, and I happily stumbled into one at Ultrace 2023. Seeing three S30Zs parked together will pique anyone's interest, but the car wearing RS Watanabe wheels drew me in for a closer look.
I'm glad it did too, because as it turned out all three were built by DCW Classic in Lithuania, and the company's founder Romas Tamulevicius is no stranger to Speedhunters.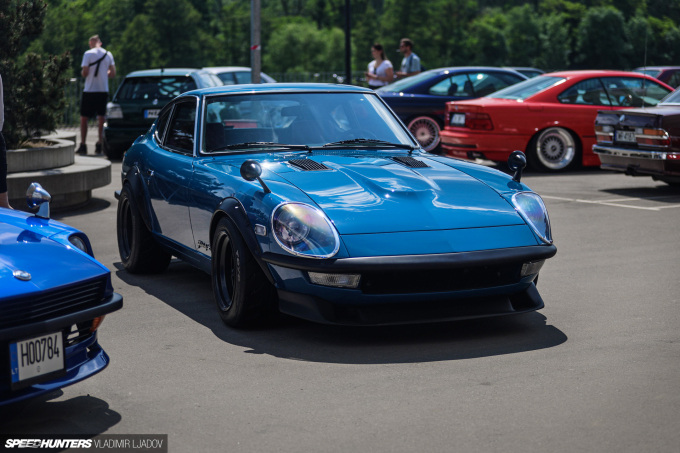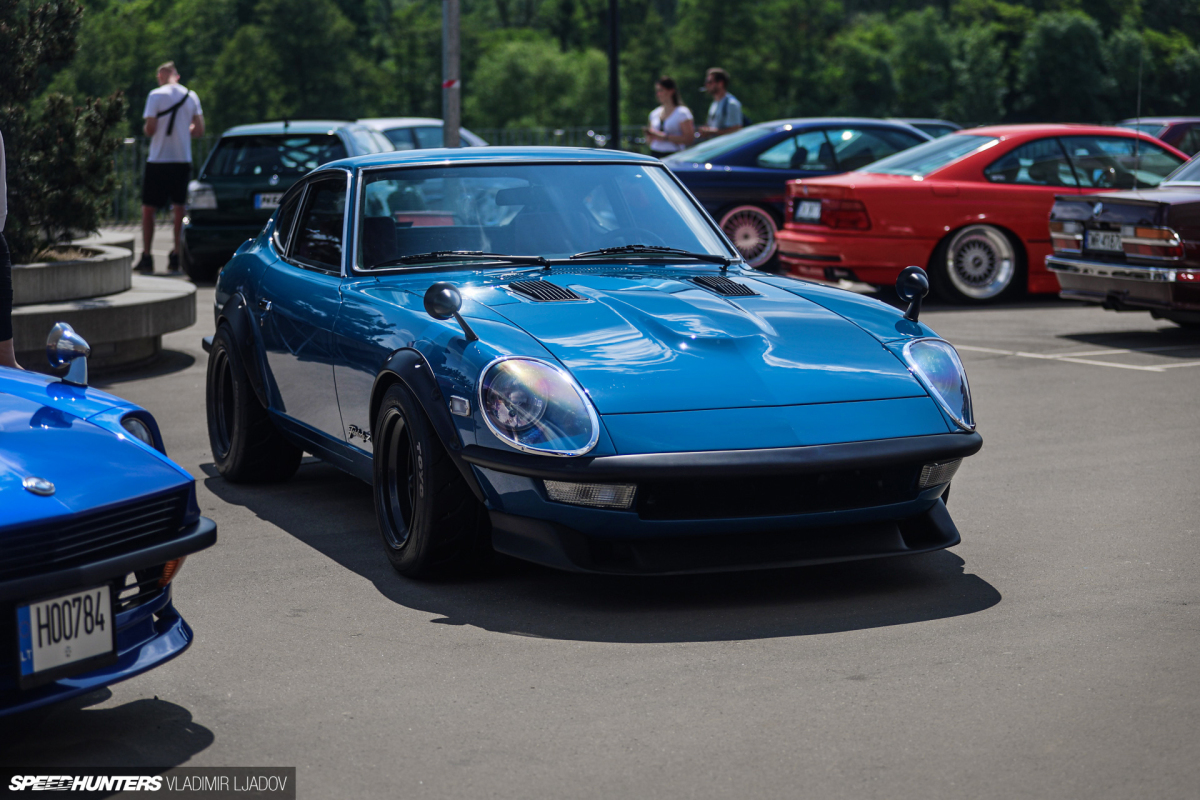 We featured Romas's first-ever Z build more than a decade ago, and in the time since he's created no less than 16 more S30s. With every new project he's perfected his restoration techniques and furthered his number of custom parts.
This Z is named Oggy, and it's build #2 from DCW Classic's limited edition 'Dream It / Drive It' series.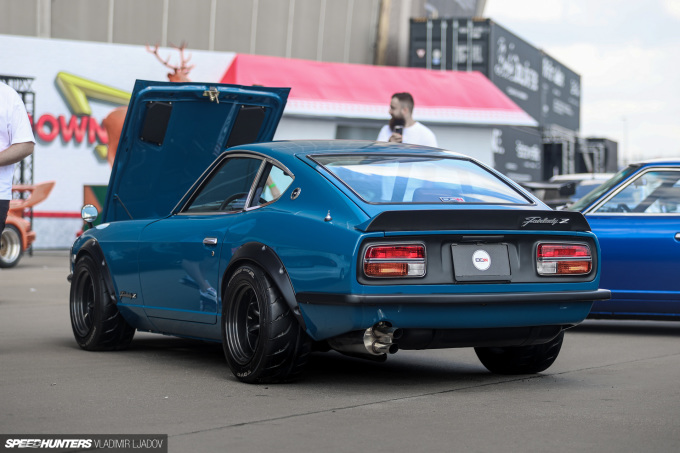 The backdated 1977 280Z, which is painted in a blue/turquoise hue that I wish could be conveyed better in images (the harsh midday Polish sun didn't help), is the latest and most challenging project that Romas and his team have ever embarked on. Romas manages a detailed Facebook account for his builds, so if you're interested in all the small details of this one, do check it out.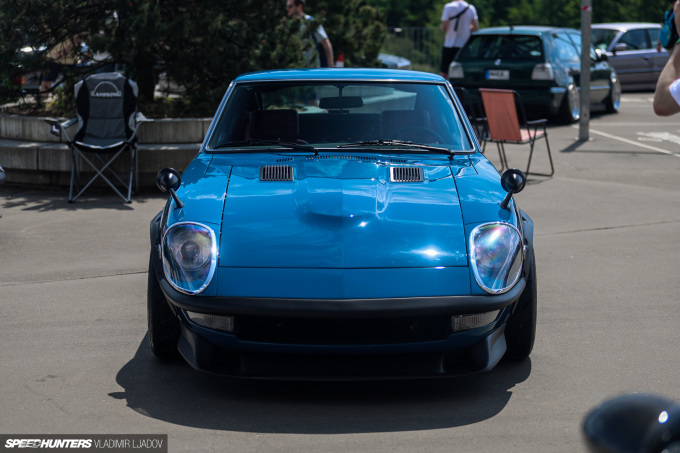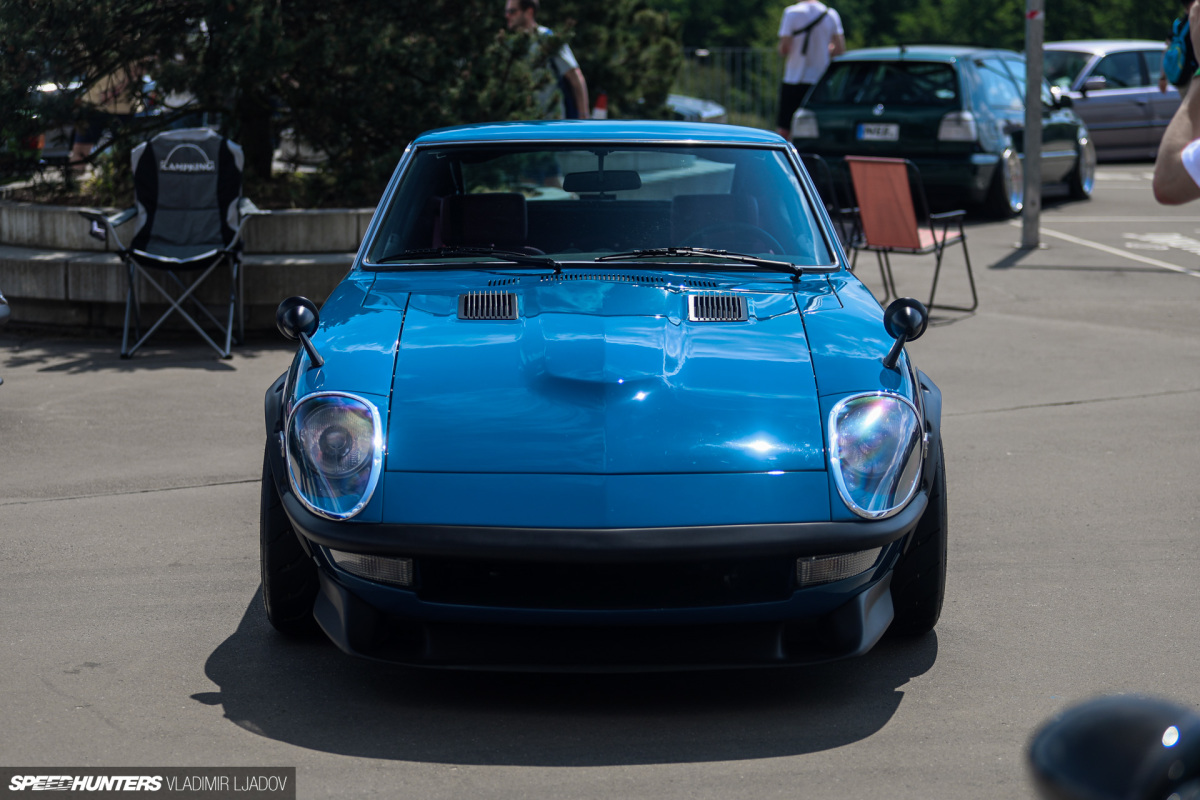 The Datsun's exterior replicates that of the iconic 240ZG, plus more. There's a DCW Classic G-nose kit, ZG replica fender flares, DCW-designed clear corner lights, replica headlight covers, OEM long-stalk fender mirrors and a dry carbon fiber rear spoiler.
My favorite design element is the vented hood, complete with Lamborghini Miura-style air grills.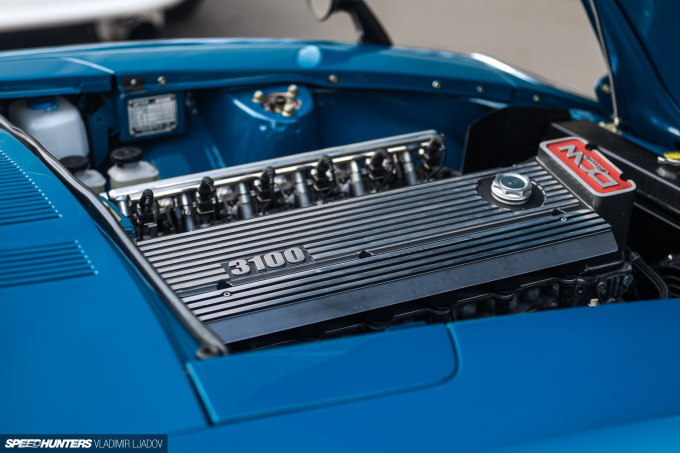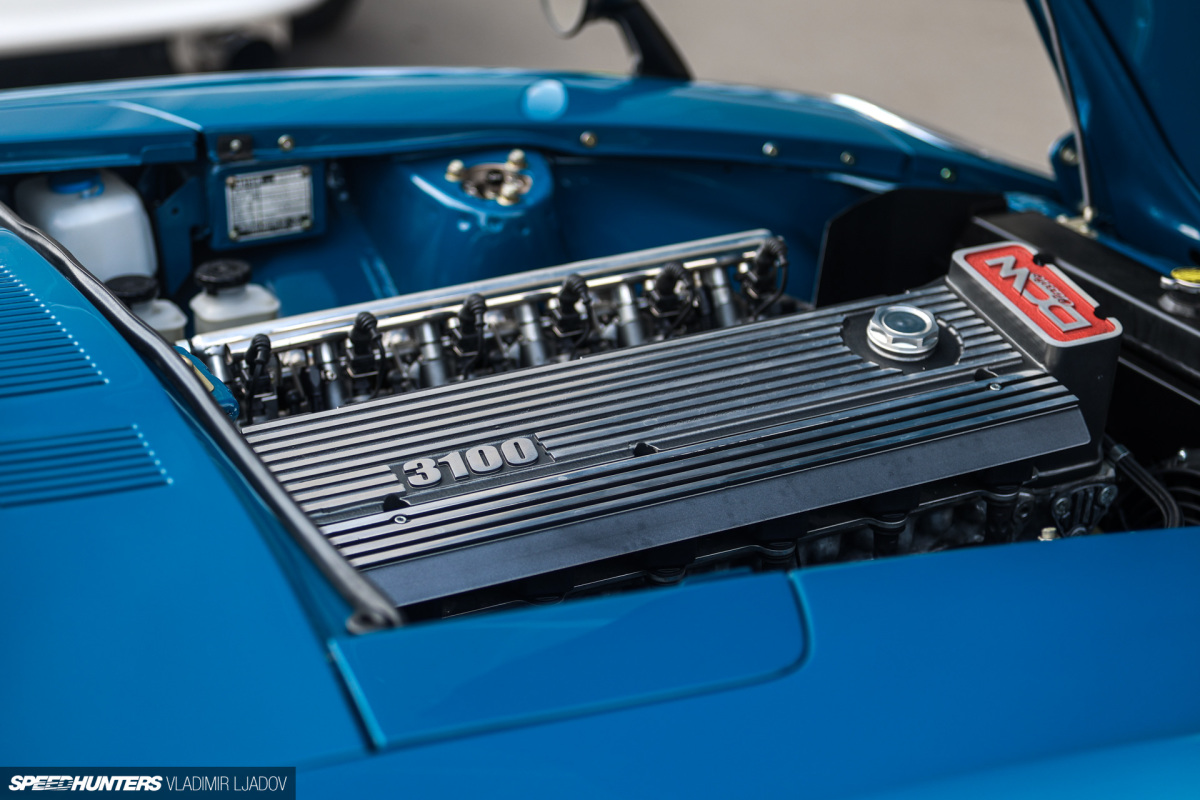 The heart of the Z is a 3.1-liter stroker engine, built with forged pistons, forged rods and an LD28 crankshaft. The cylinder head has been CNC-ported, polished and fitted with oversized valves.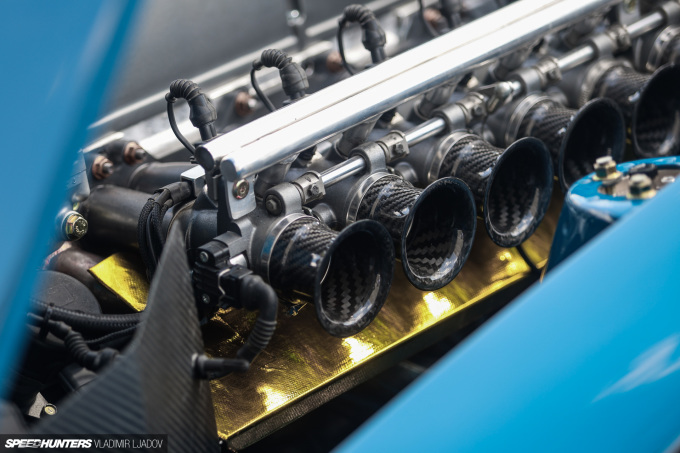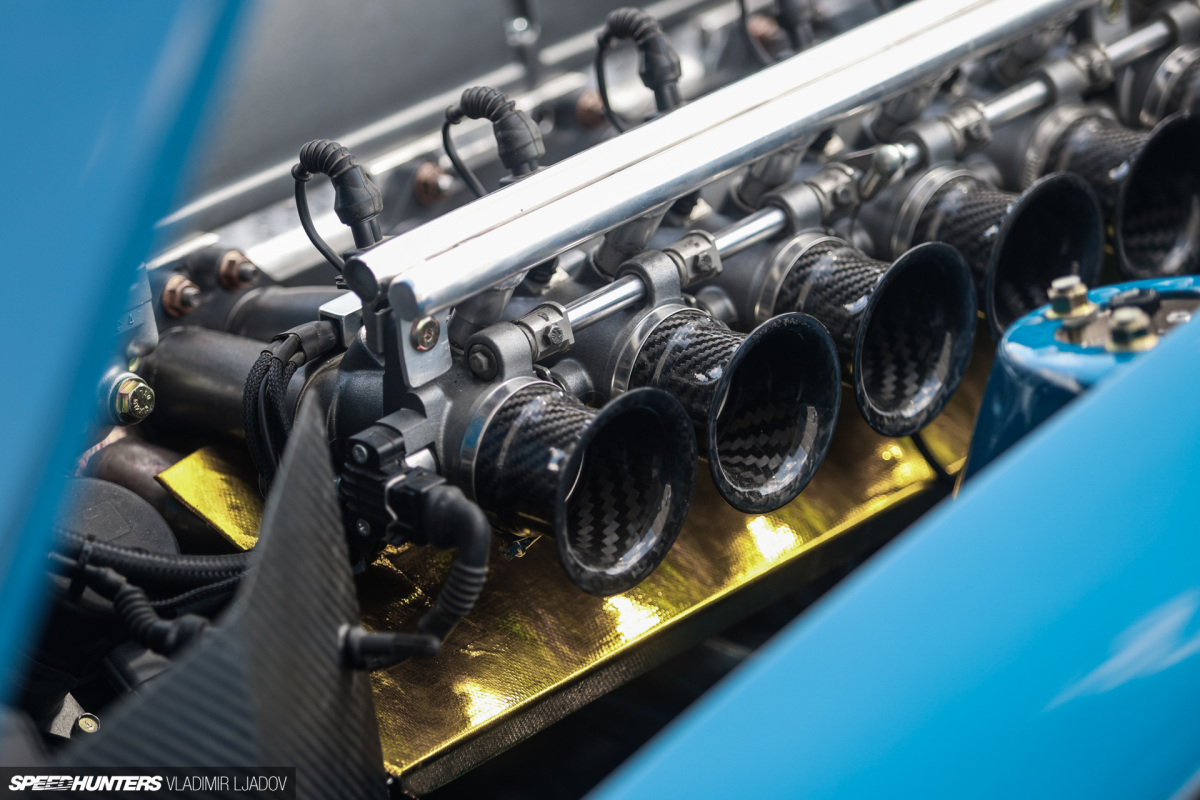 How good does that intake system look?! DCW specced a set of ITBs from a BMW S52 M3 engine and fitted them on a custom manifold. Carbon fiber velocity stacks finish things off.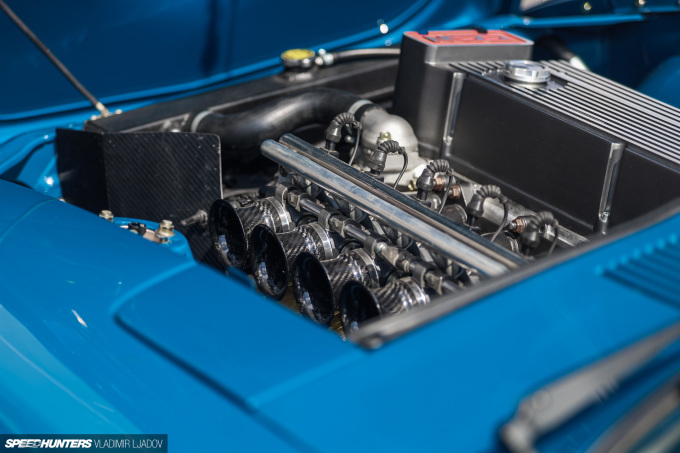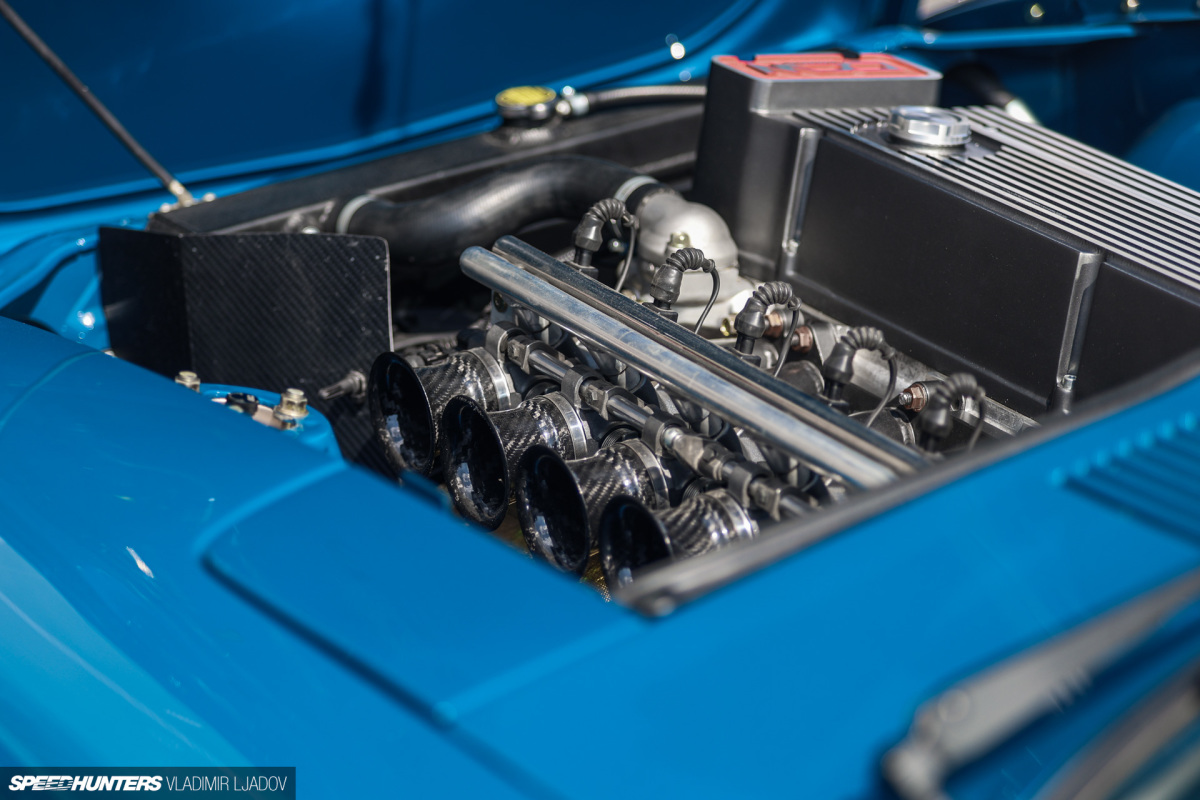 The engine bay underwent an extensive clean up, with all lines and wires routed through the inner fenders. Some of that wiring feeds from two Ecumaster PMUs linked to an Ecumaster EMU Classic engine management system. Finally, the drivetrain features a 5-speed manual transmission created using parts from Nissan LD28 diesel and S14 gearboxes, and a Subaru R180 3.54 LSD diff running out to DCW axles.
It should be obvious by now just how well thought out every aspect of this build is, and that extends to the handling. The reworked suspension features BC coilovers, and the rear control arms were custom-built to align (moved back by 25mm) and center the rear wheels within the arches. Wilwood brakes are installed at all four corners with 305mm discs up front.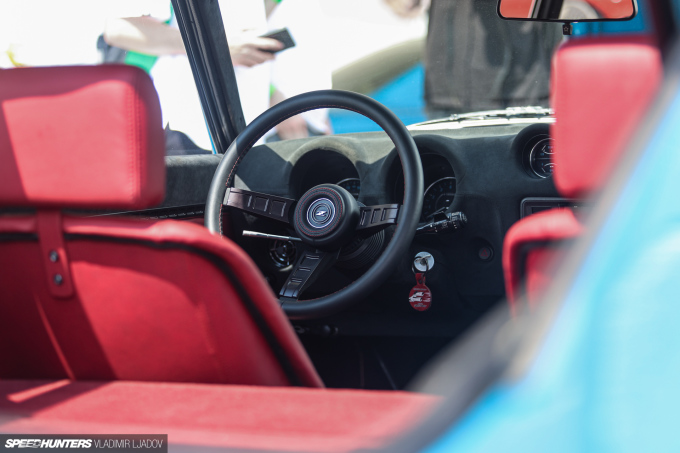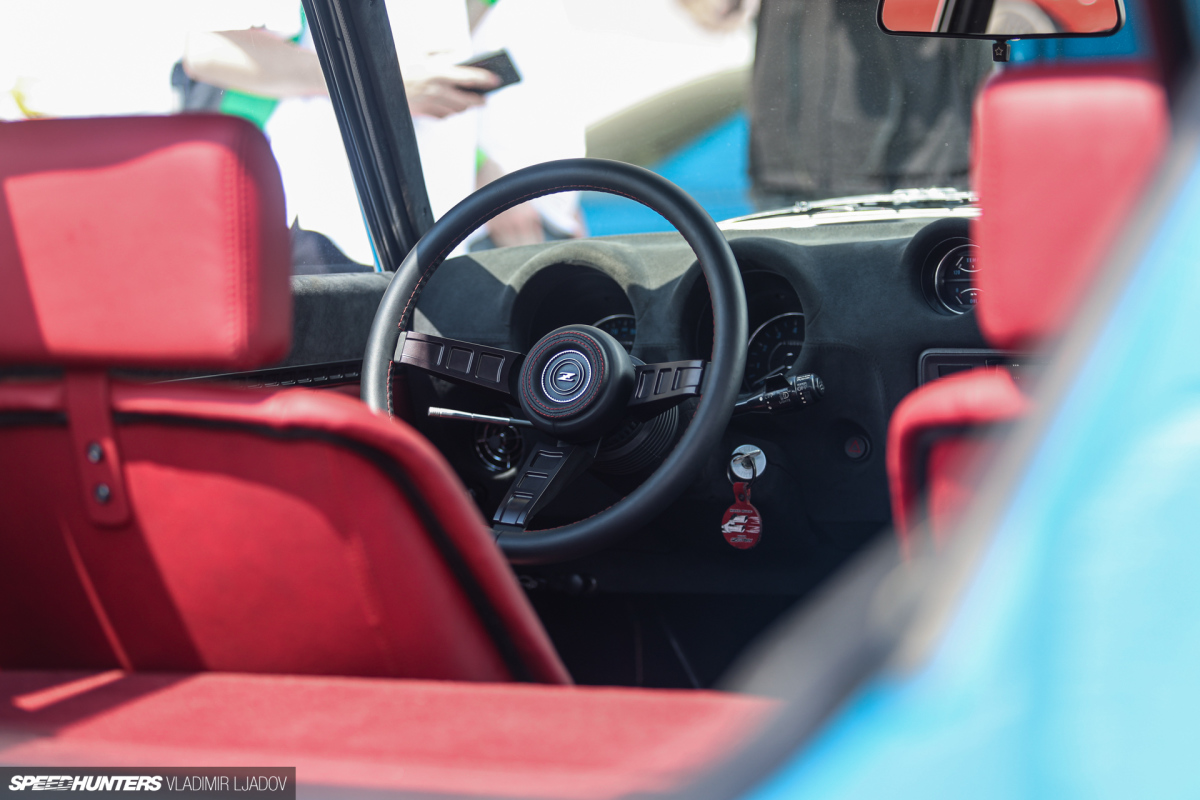 The interior has received equal attention to detail. The DCW-made dashboard and center console are trimmed in Alcantara, and are accompanied by custom gauges and a Vintage Air A/C unit. The dash also houses a Retrosound radio with an OEM-like face.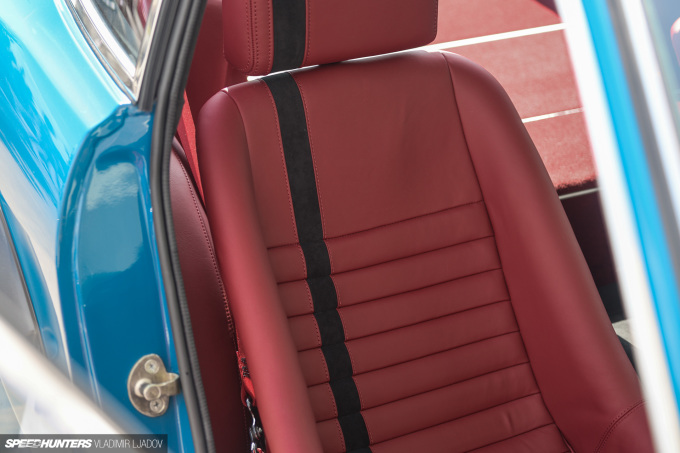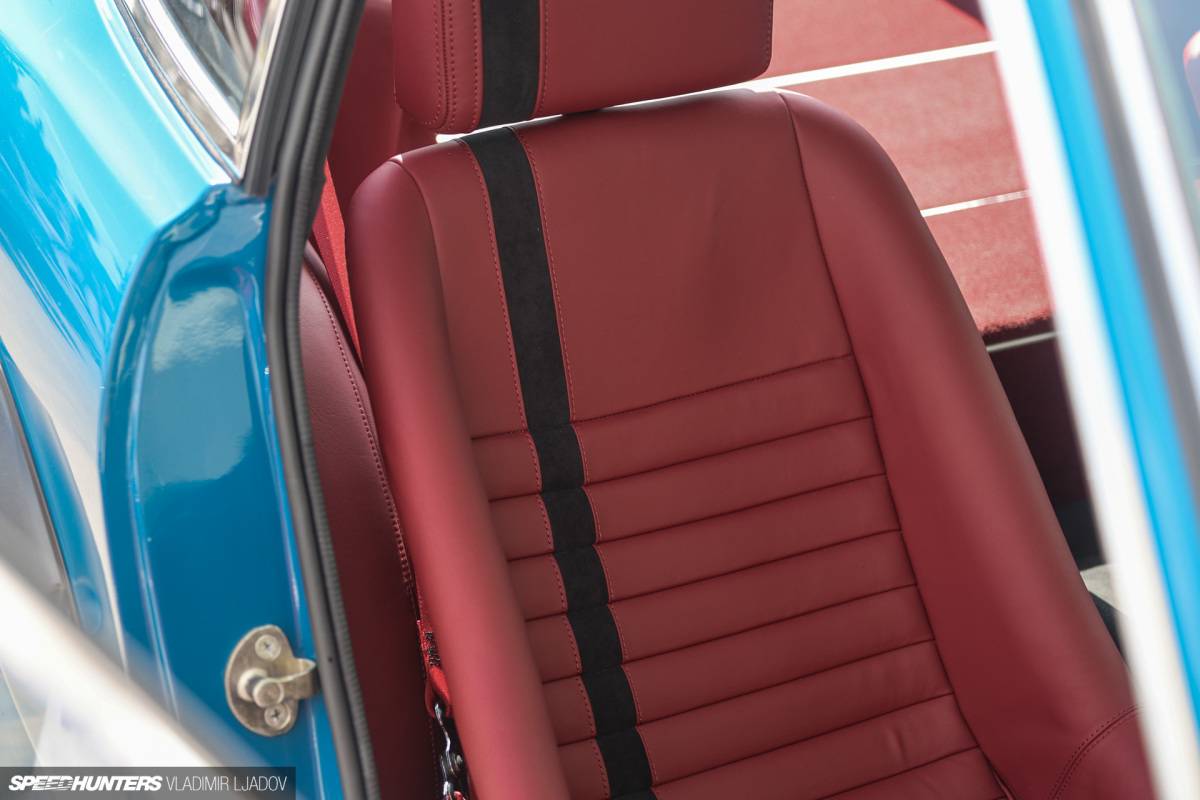 Notable interior features include custom-built bucket seats, a DCW SSZ steering wheel with billet spokes, and a stainless steel insert shift knob designed in collaboration with Commune DIY.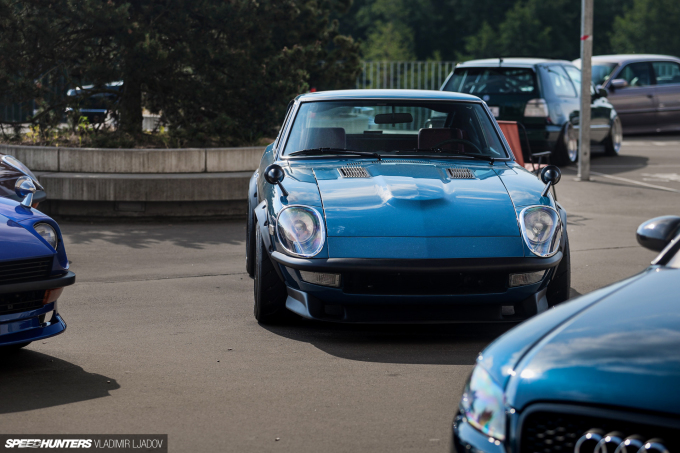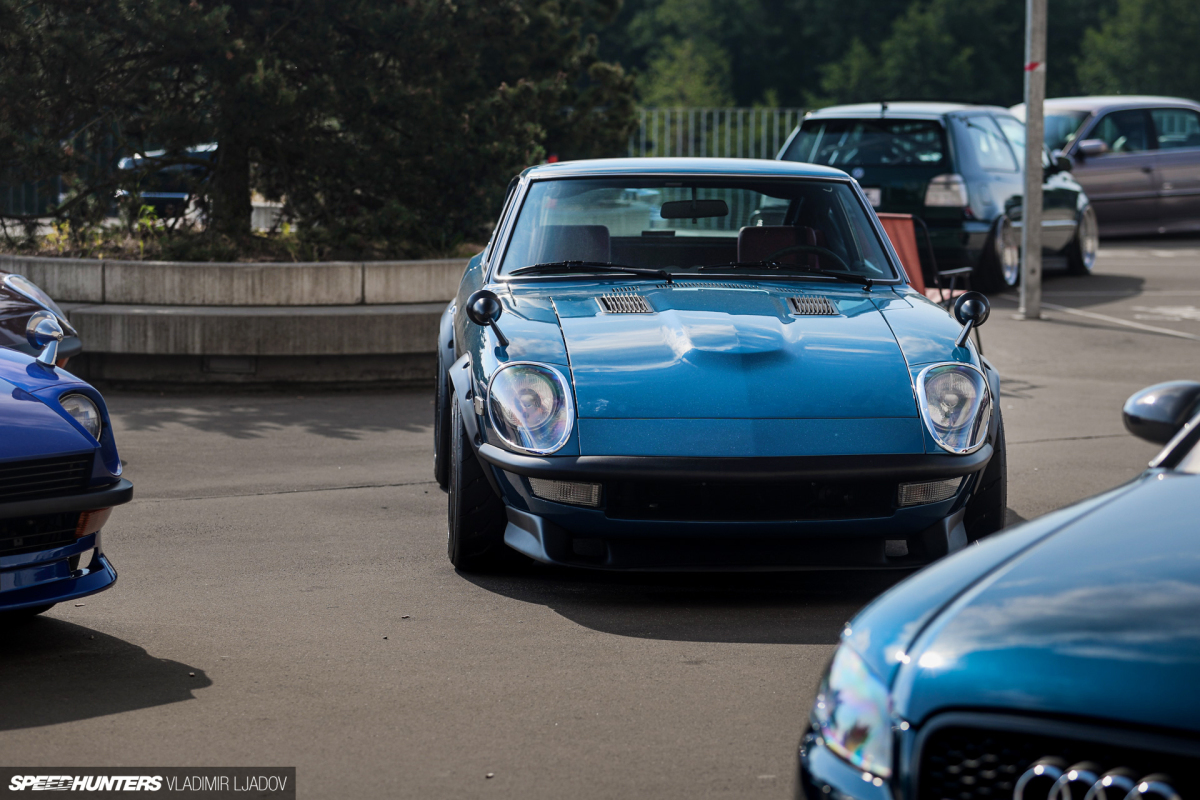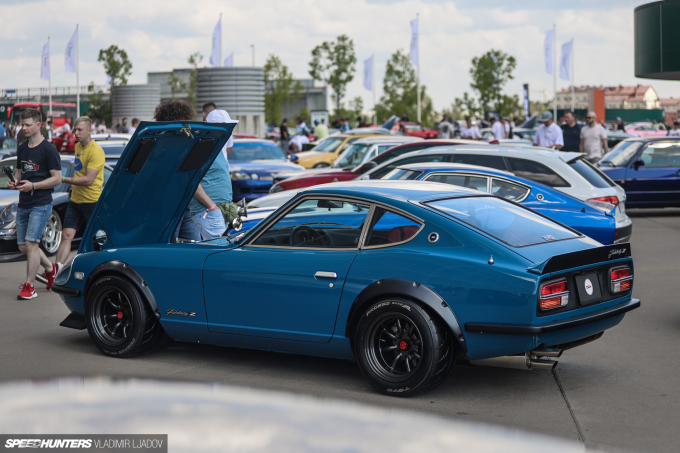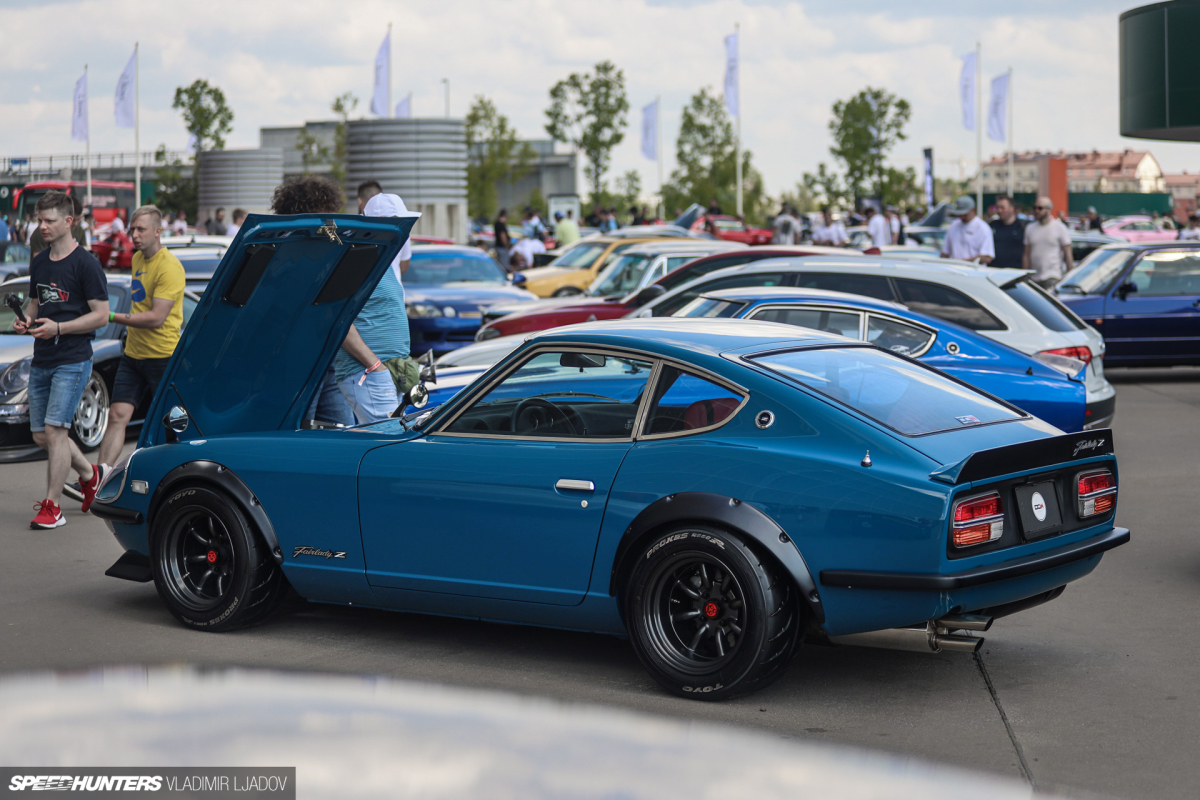 The entire build process spanned approximately 2,200 hours, involving moments of downtime, rethinking, reworking and changes of plans. For Romas, this project held special significance, as it allowed him the freedom to truly realise a vision.
It's not staying in Romas's hands though. This summer, Oggy will be delivered to its new owner in Chicago, USA. If I'm ever in Prienai, Lithuania, you can be sure I'll stop by DCW Classic to see firsthand how they put these Zs together.
Vladimir Ljadov
Instagram: wheelsbywovka
because@wheelsbywovka.com
www.wheelsbywovka.com