Saturday morning, 6:00am. I'm making coffee in my Rubystone Porsche cup, preparing for a 100km drive to a village in the middle of Eifel, Germany. The destination? Nürburgring. The event? None.
No races, no shows, just a casual visit to one of the world's most famous racetracks. The Nürburgring is open for public driving from March to November when it's not being used for events, record runs or R&D testing, and I live only one and a half hours away.
I never take the Autobahn to the 'Ring. Instead, I take the more scenic road through the Eifel National Park. It's a shorter distance, but a longer journey overall. My tiny Daihatsu Copen enjoys the winding roads through villages and forests more than cruising at 130km/h.
This time, the thick fog made the drive even more interesting. At some points I couldn't drive over 50km/h. It was that bad.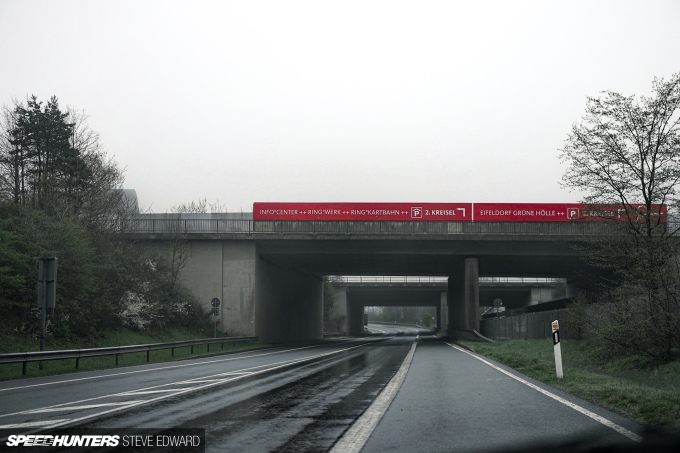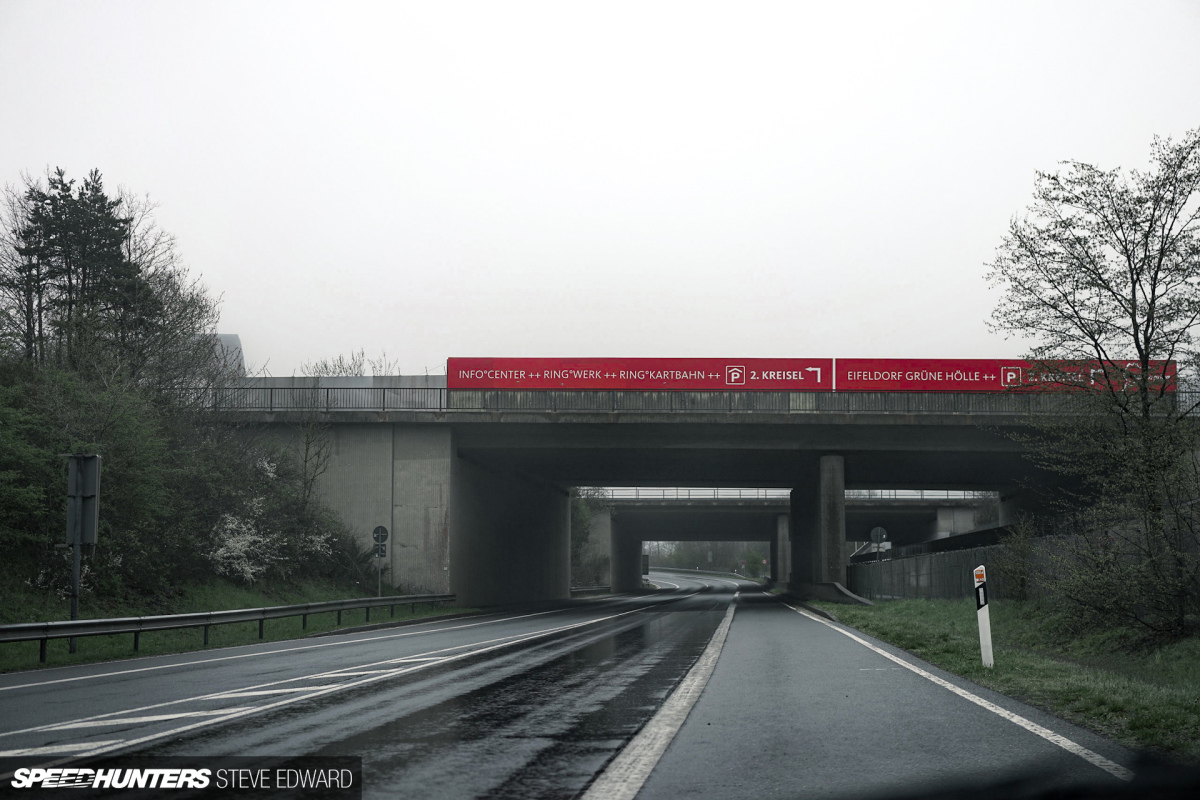 After an hour of driving, the road signs start to show how close you are, and it gives you an urge to drive a bit faster. Soon you'll be driving under the GP circuit, entering the Nürburgring. But the road still has more to reveal.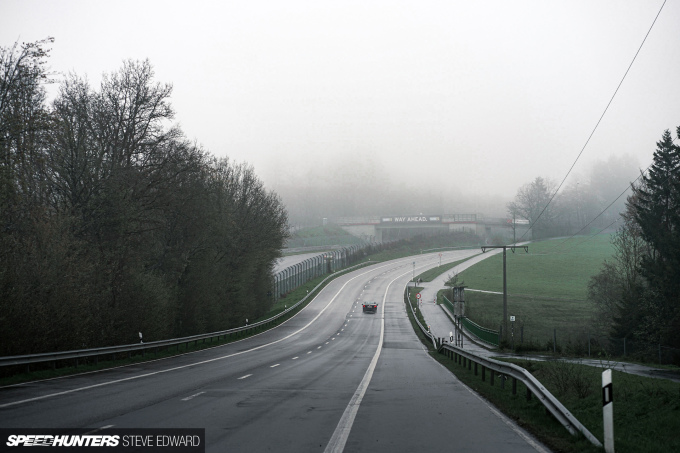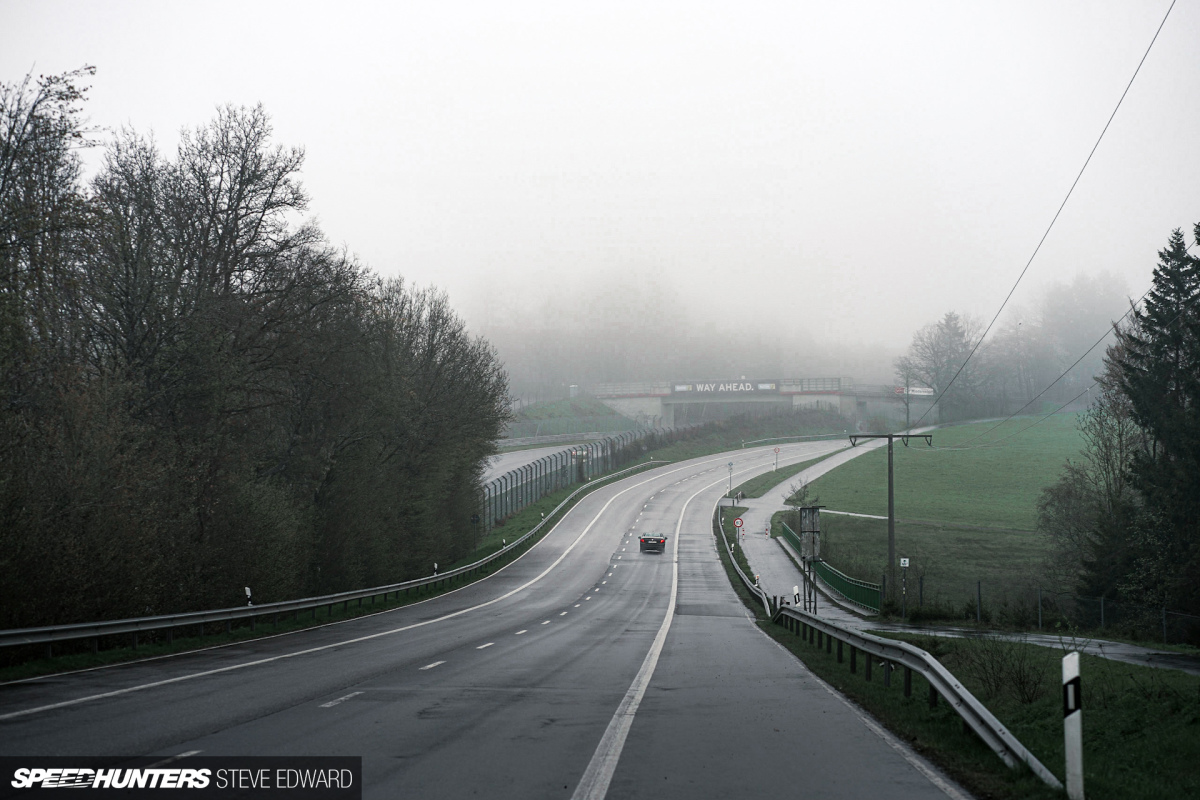 Drive a little bit further, and the Döttinger Höhe is suddenly on your left. It felt surreal the first time. You'll hear engine roars as people are starting their Touristenfahrten lap. From this point on, Porsche 911 GT3s suddenly became a common sight on the road.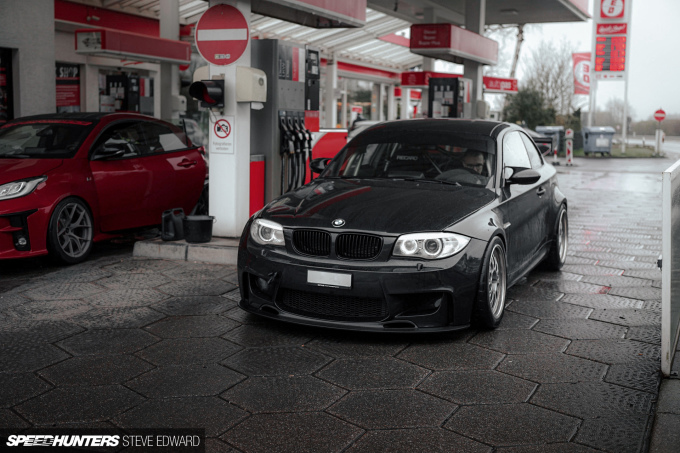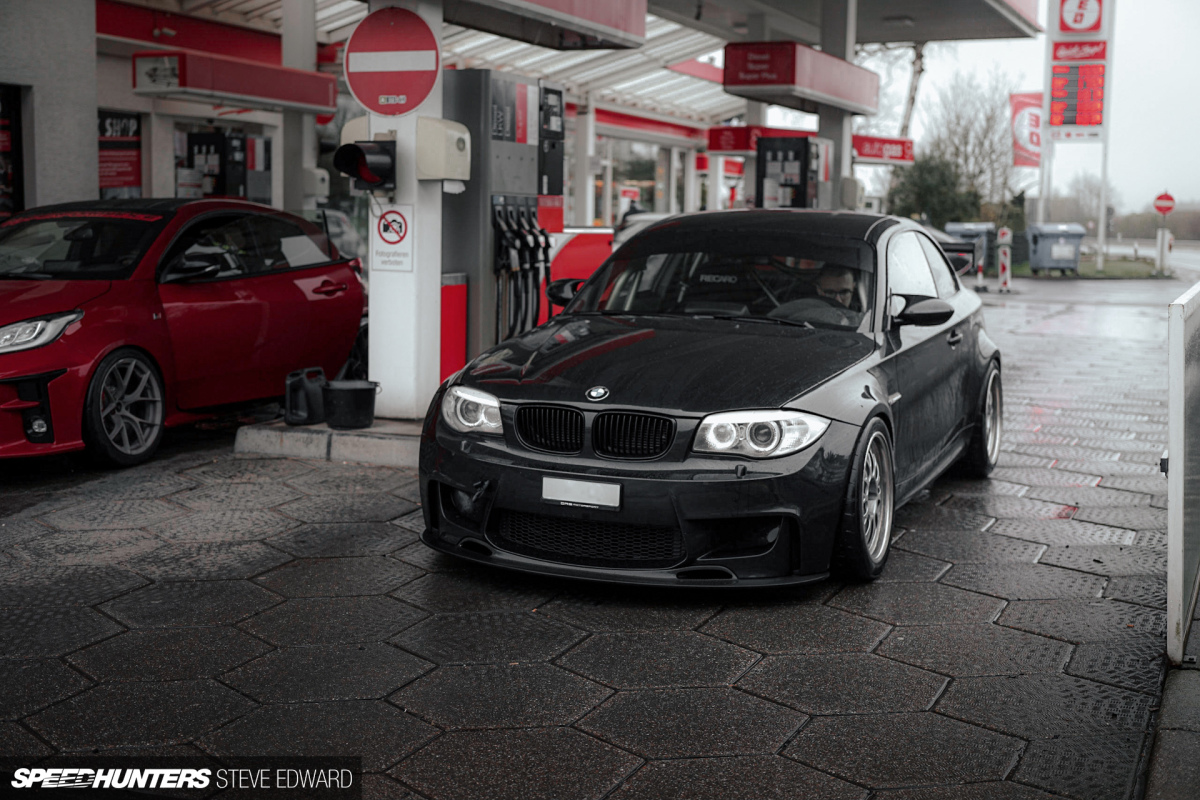 While I was at the ED petrol station taking photos, a friend randomly pulled in with his BMW 1M. His car has the signature M-car "Ring tool' look. Carbon splitter, wing, roll cage, and BBS E88s to finish things off. The upgrades were supplied by Team Schirmer Parts, as is the case for many fast M-cars at the 'Ring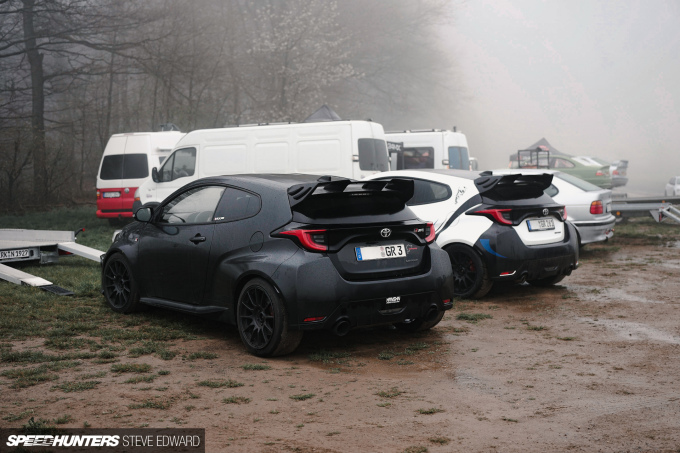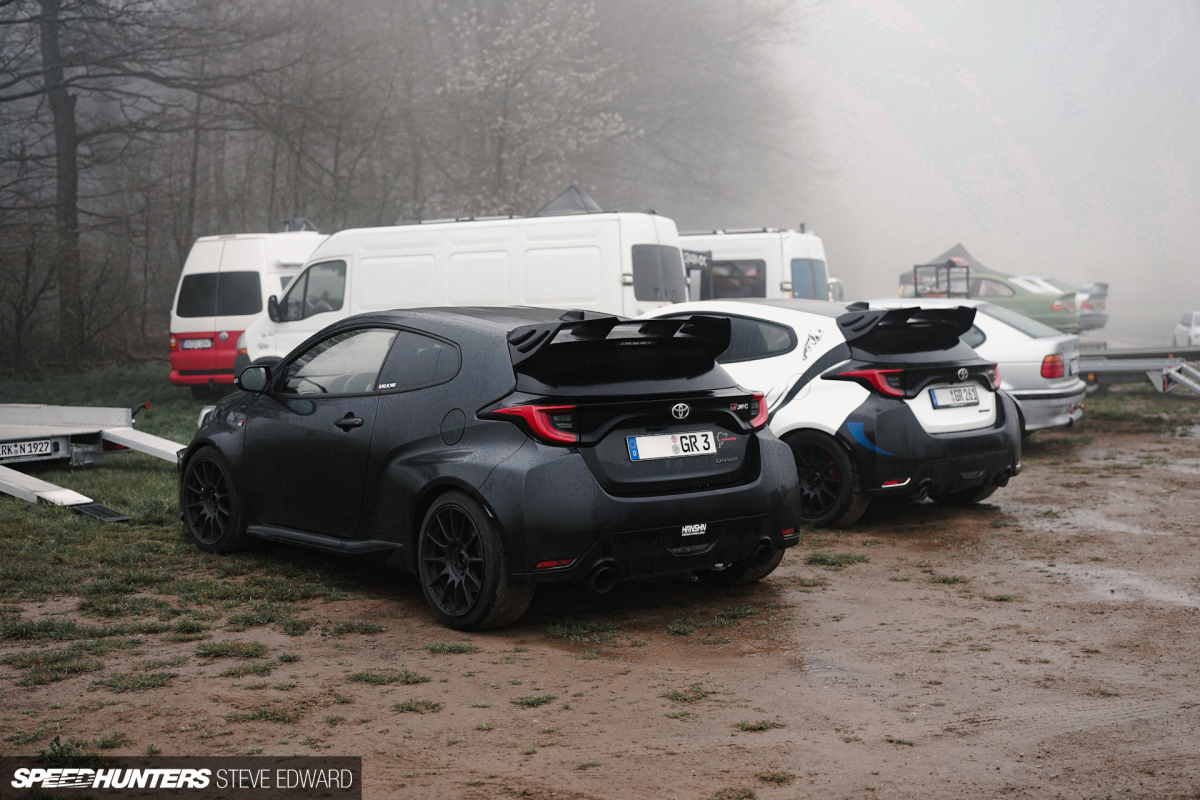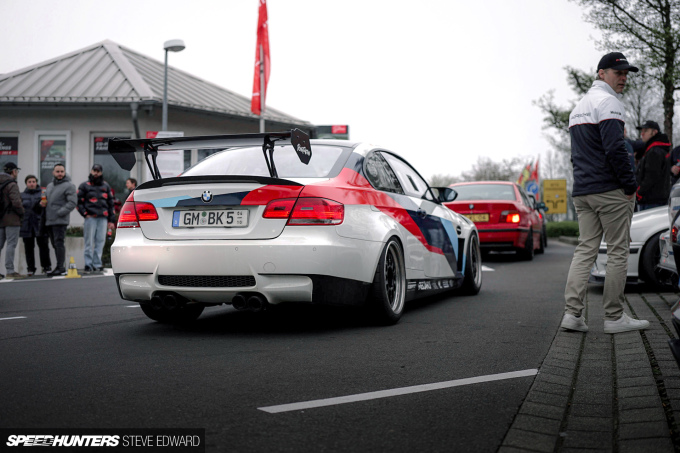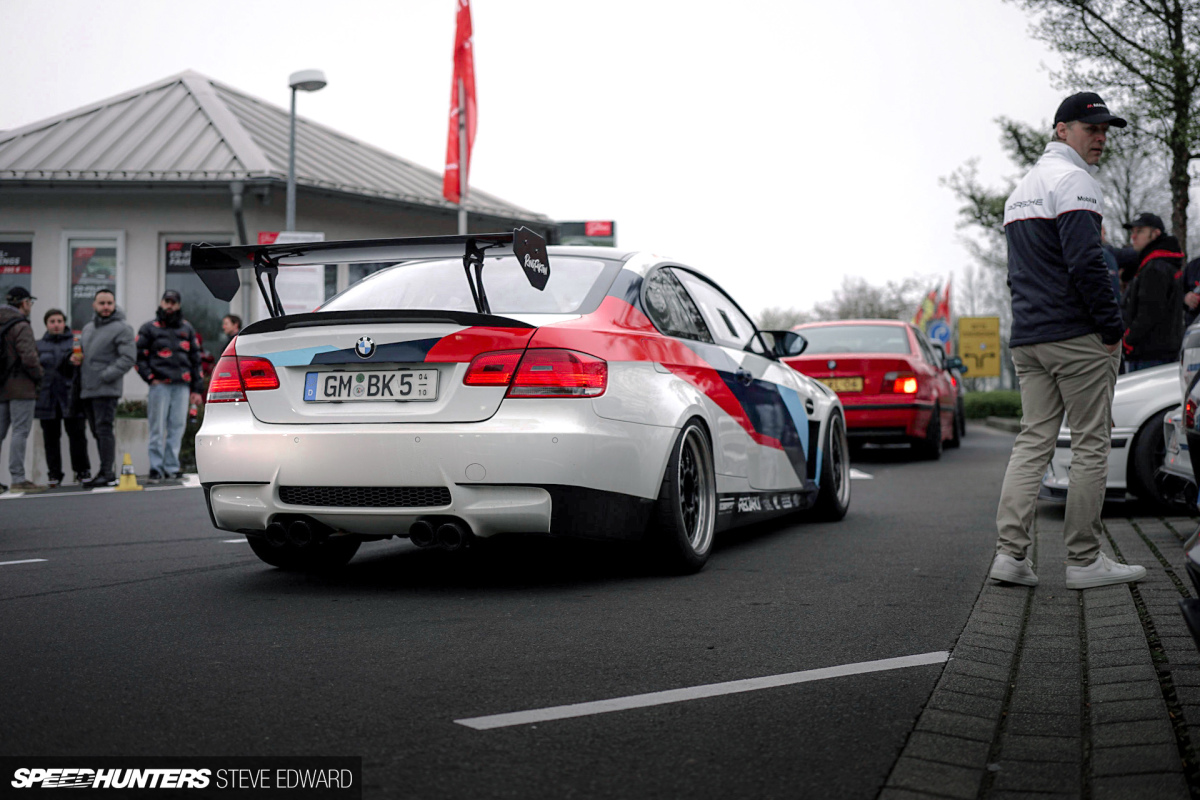 What I love about the Nürburgring is how accessible it is. Any street-legal car and motorbike can enter with few restrictions. This breeds a host of 'Ring tool builds.
While the builds at the Nürburgring may not be as visually aggressive as in Japan or the US, they shine with pure function.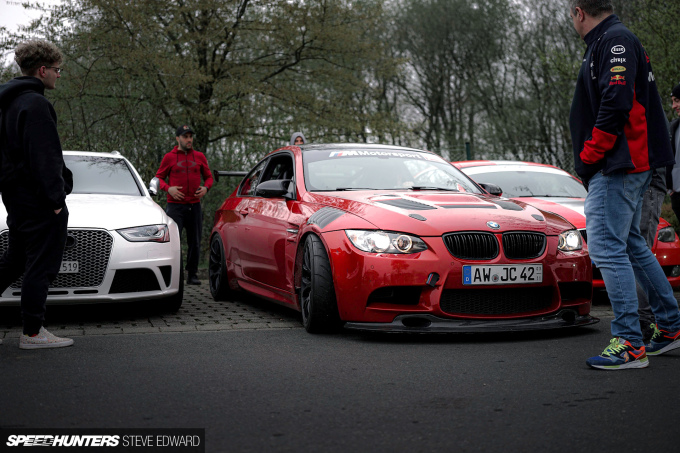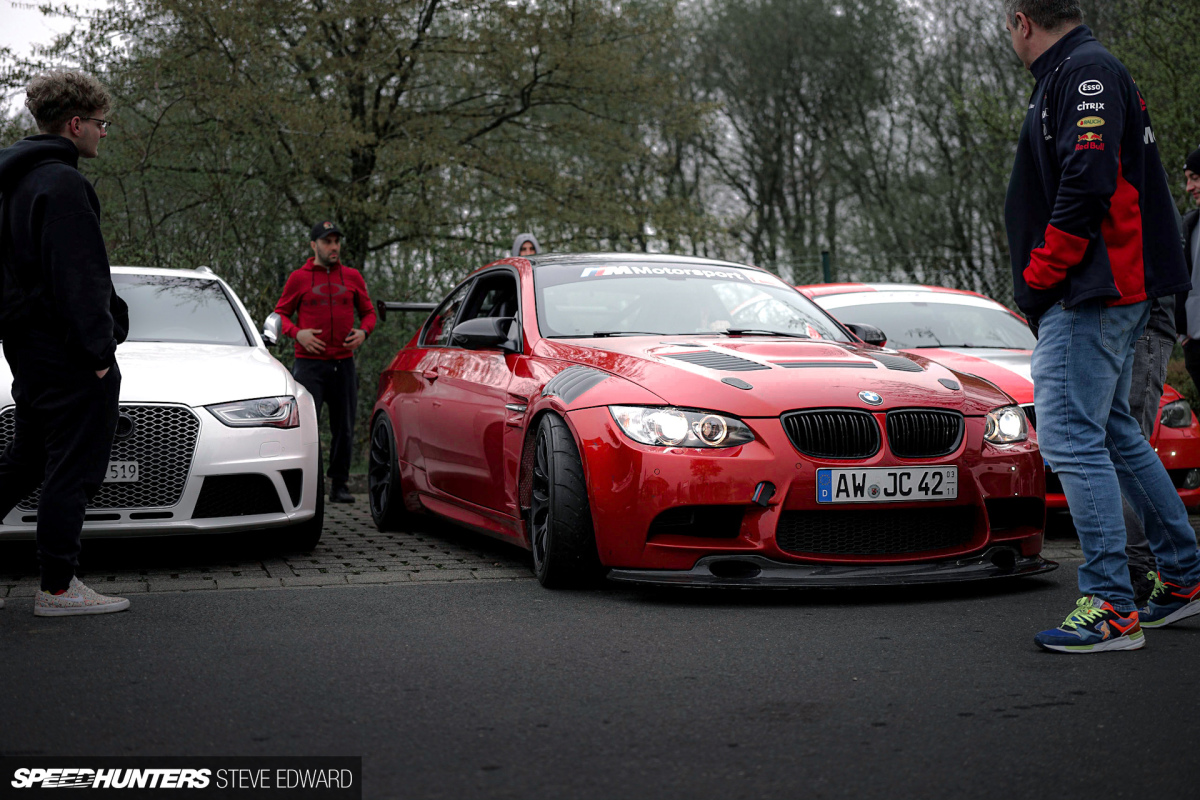 The classic choice for a 'Ring tool is a BMW, 3 Series preferably. This particular Sakhir Orange E92 M3 is owned by a friend, and it's a classic example of a 'Ring tool M3. Its glorious S65 powertrain features Schrick camshafts, an exhaust and a tune. It runs Bilstein Motorsport suspension with custom valving and some very visible carbon fiber vented fenders and hood.
The E92 is driven a few hundred laps a year at the 'Ring, and yet it looks almost too clean for the amount of track driving it does.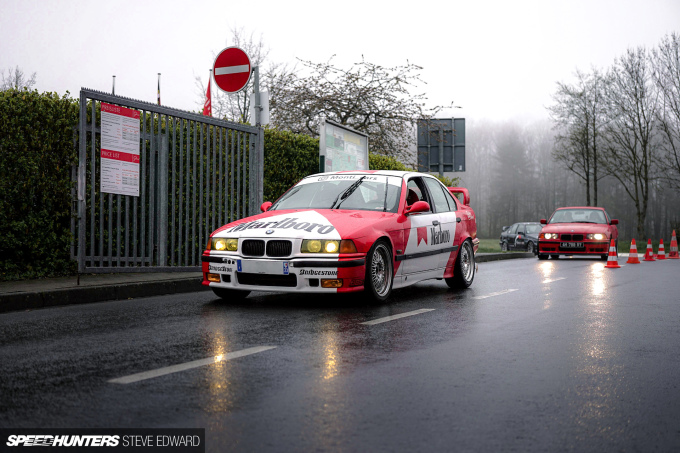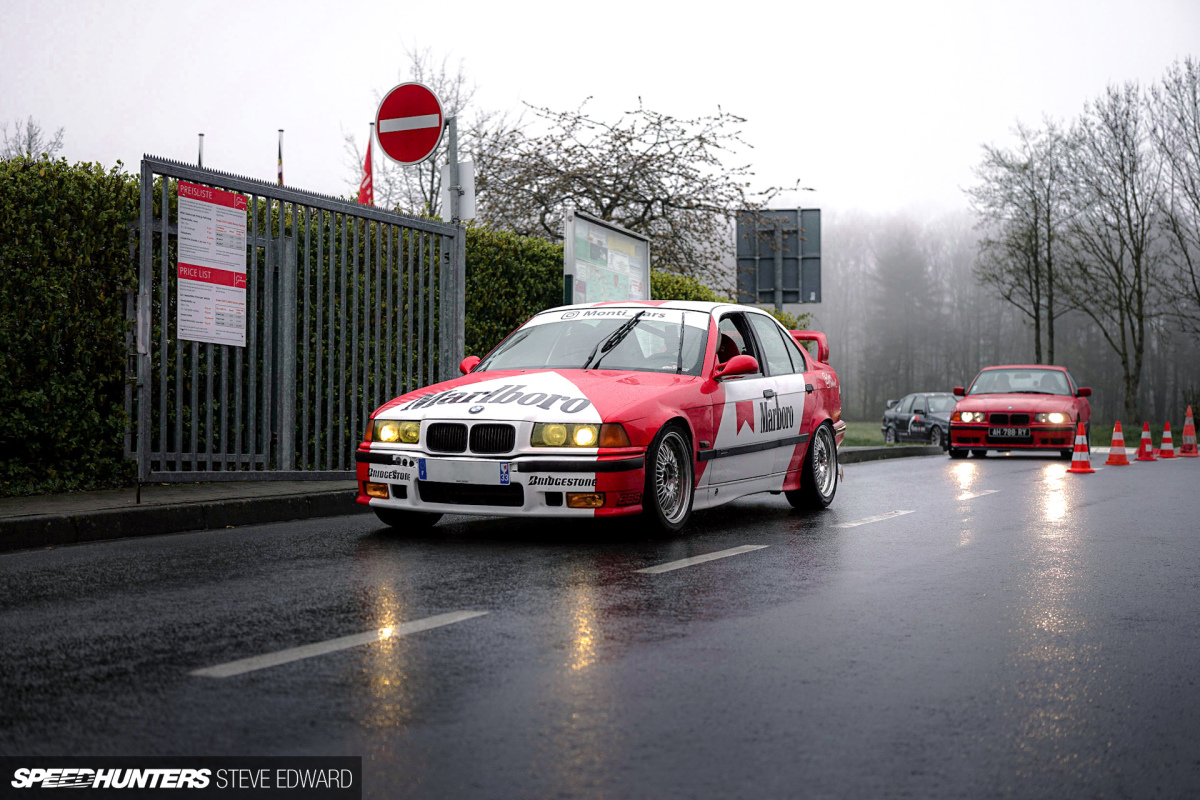 That's the Nürburgring way. I got the impression that dependability is way more important than pure speed. Heat management, tire wear, everything becomes a factor when you're pushing hard on track regularly. On top of that, the car has to be street legal, as the Nürburgring is considered a toll road during Touristenfahrten.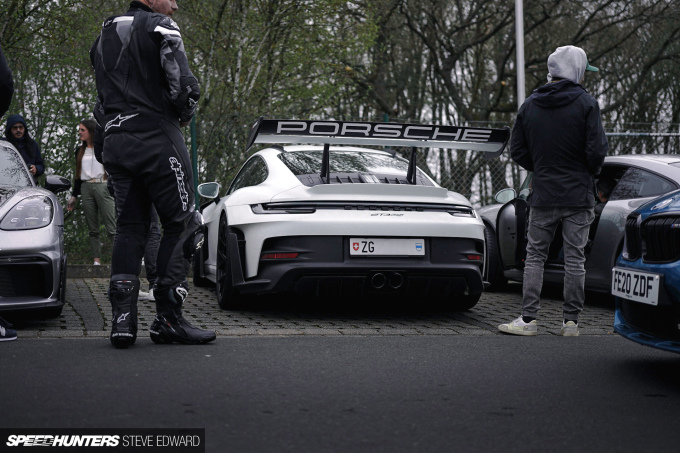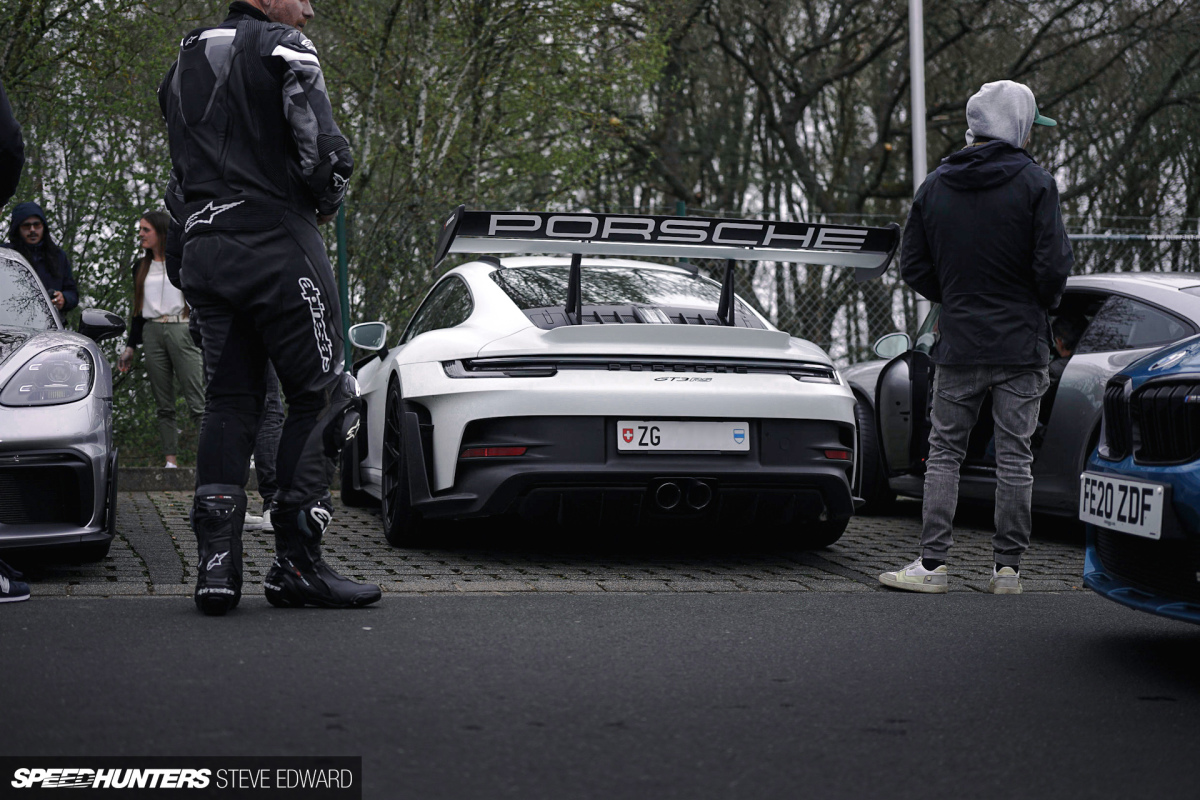 The Porsche 911 GT3 is another popular choice. They're among the fastest at the 'Ring, but at the same time they are one of the most dependable machines for track use that you can buy brand new.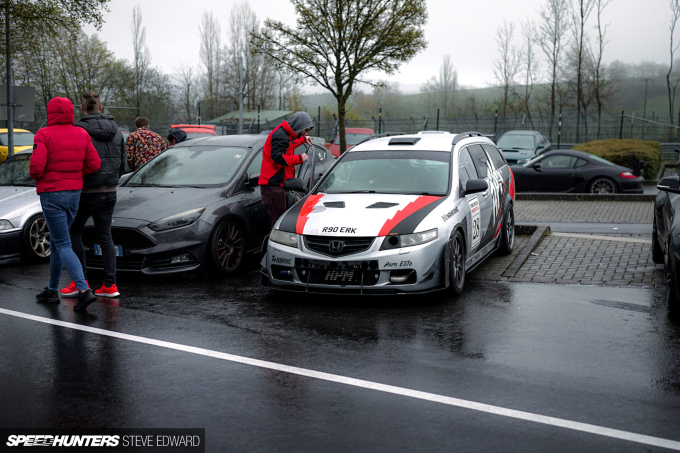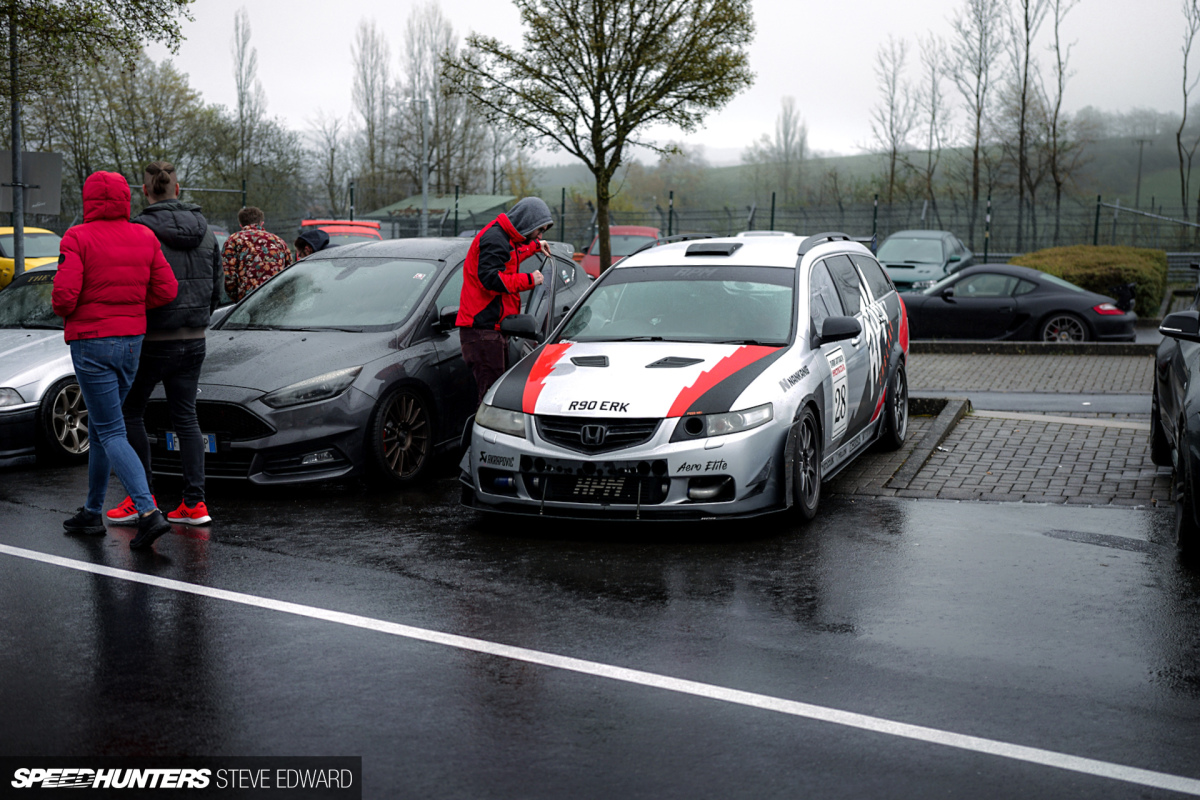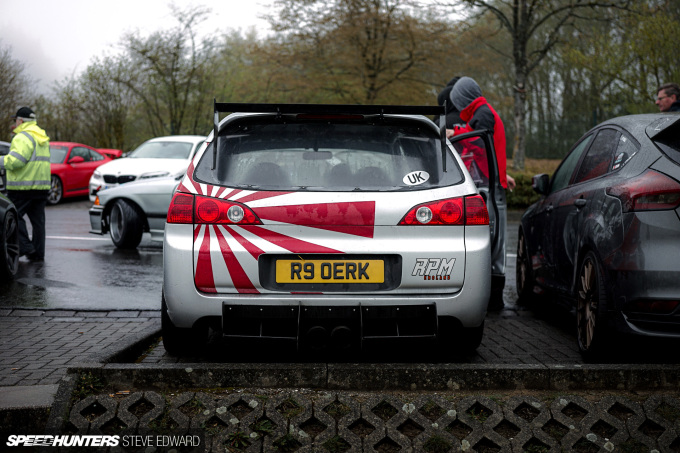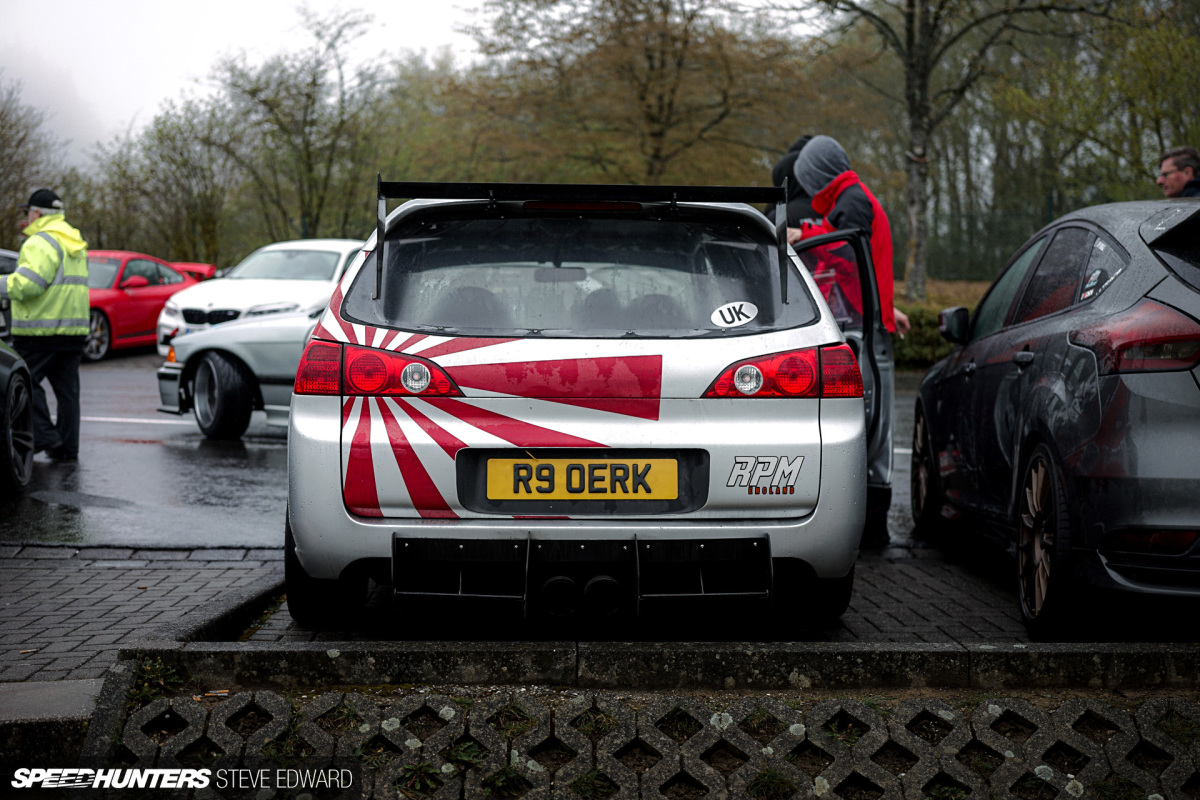 Something that doesn't fit the typical 'Ring tool script is always to be celebrated. I met someone with a diesel-powered Honda Accord Tourer with intake holes and aero on it. Naturally, that caught my attention.
I've come to learn that it was built for the Nürburgring and, specifically, to be the fastest front-wheel drive diesel around. It's run an impressive 7:57 'Bridge-To-Gantry' time (the layout during Touristenfahrten from Bilstein Bridge to Audi Sport Gantry, discounting the Döttinger Höhe).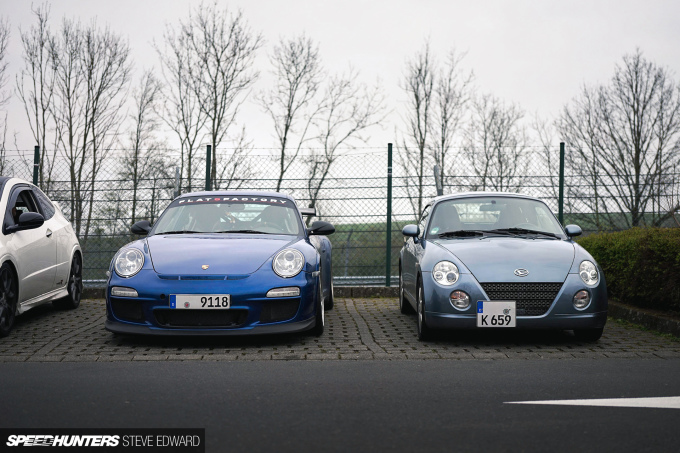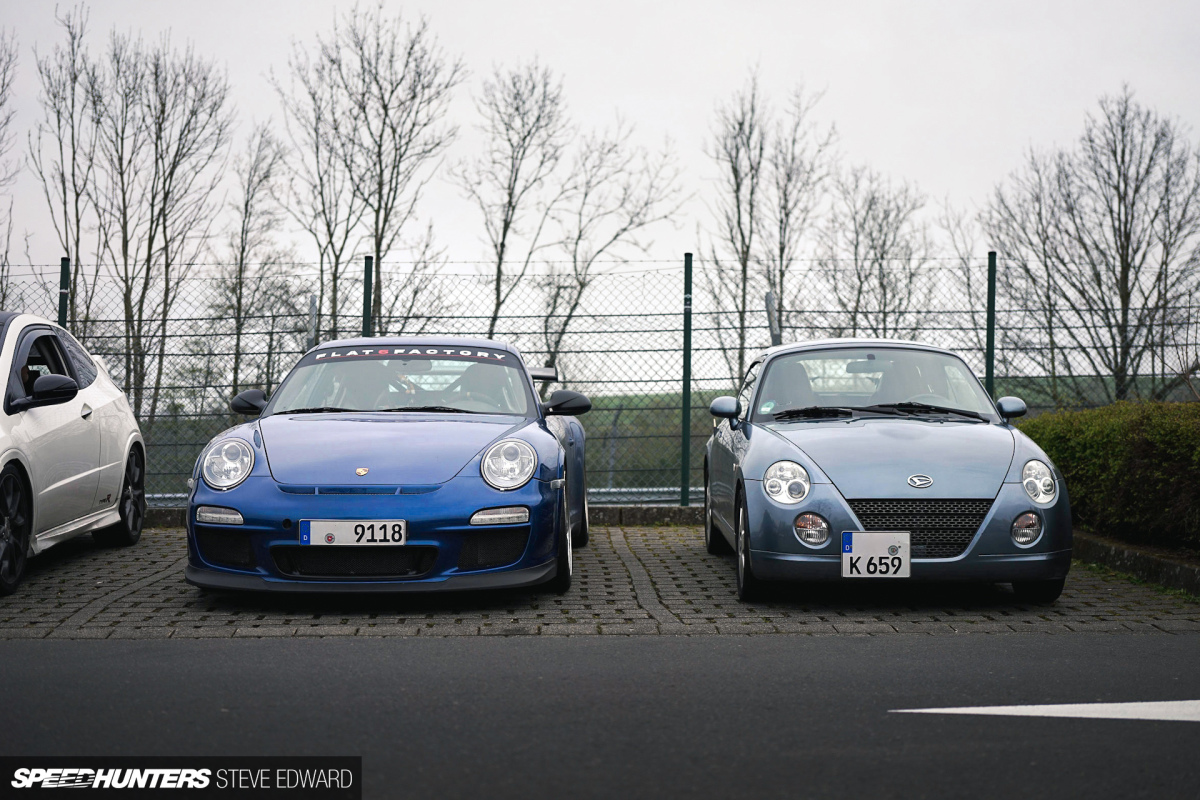 My Daihatsu doubles as my 'Ring tool. It's a Euro-spec Copen, which means it came with a 'big block' naturally aspirated 1,300cc instead of the JDM kei class turbocharged 660cc. It's not a full-blown 'Ring tool (yet), but with Nankang semi-slicks I have lots of fun on track. I'm not too concerned about the BtG times; for me it's all about having a good time and improving my driving skills.
'Ring taxis are always available for those who want a 'send it' experience.
The Nürburgring is so vast that there are a couple villages in it. Adenau is the largest, and it's where the lowest point of the track, Breidscheid, is located. Around Adenau, my favorite view is Wehrseifen, looking straight into the mountains with just a peek of the track poking out.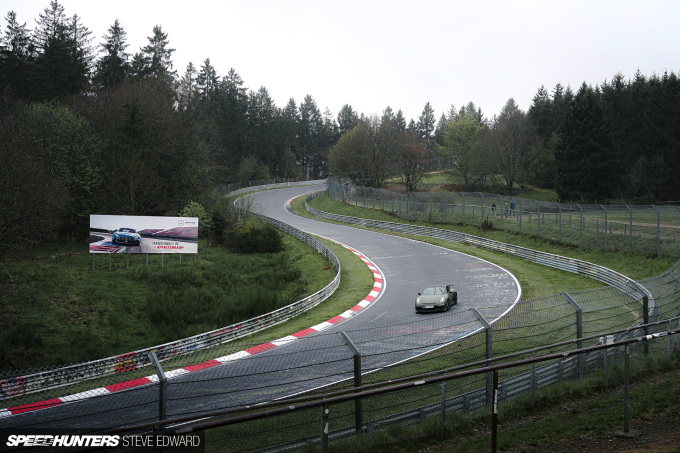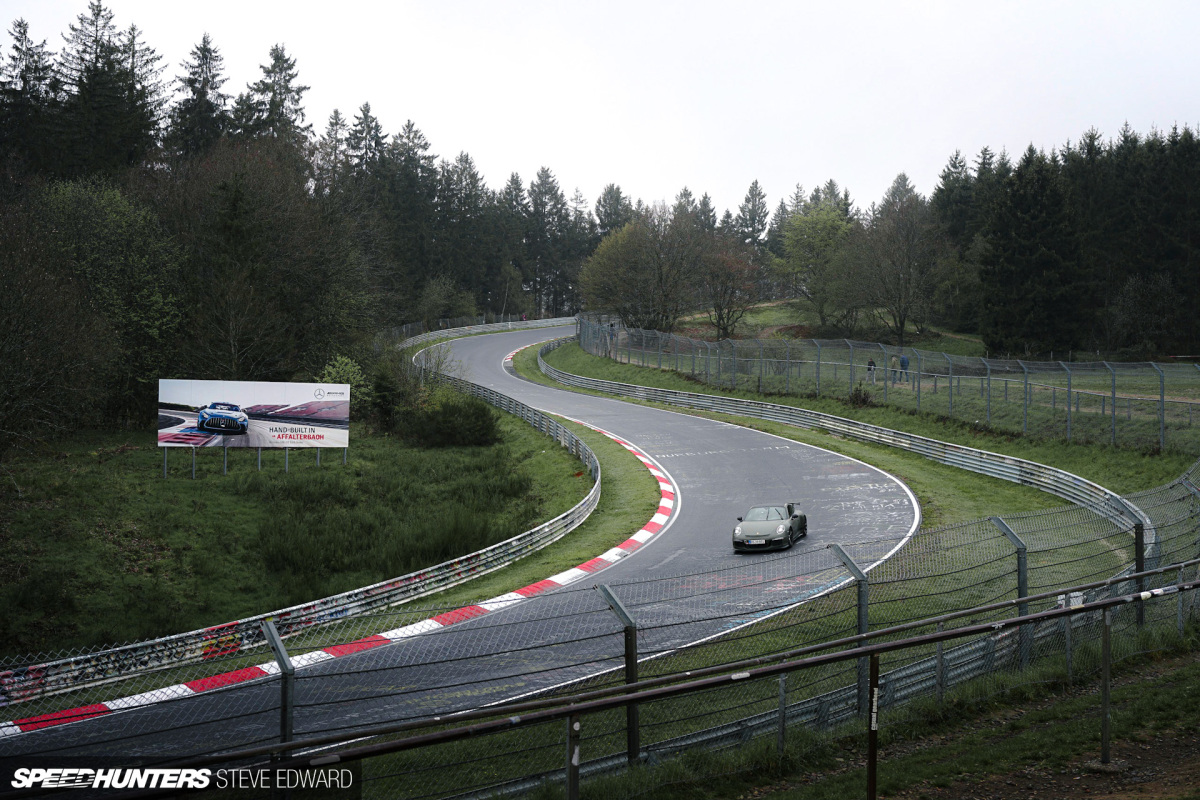 Brünnchen is a popular spot, made famous by YouTube videos of cars ripping through the corner or failing while trying to show off to the crowd. If you're willing to take a walk, 20 minutes gets you to Hohe Acht, the highest point of the Nürburgring. The path was muddy on this day, but the sound of flat-six engines flying by made up for it.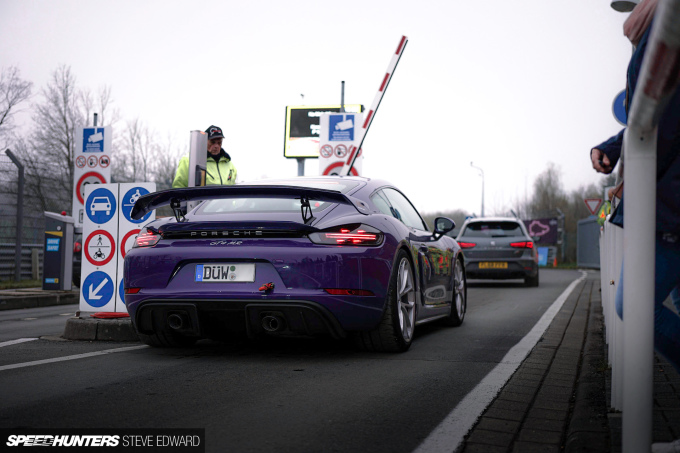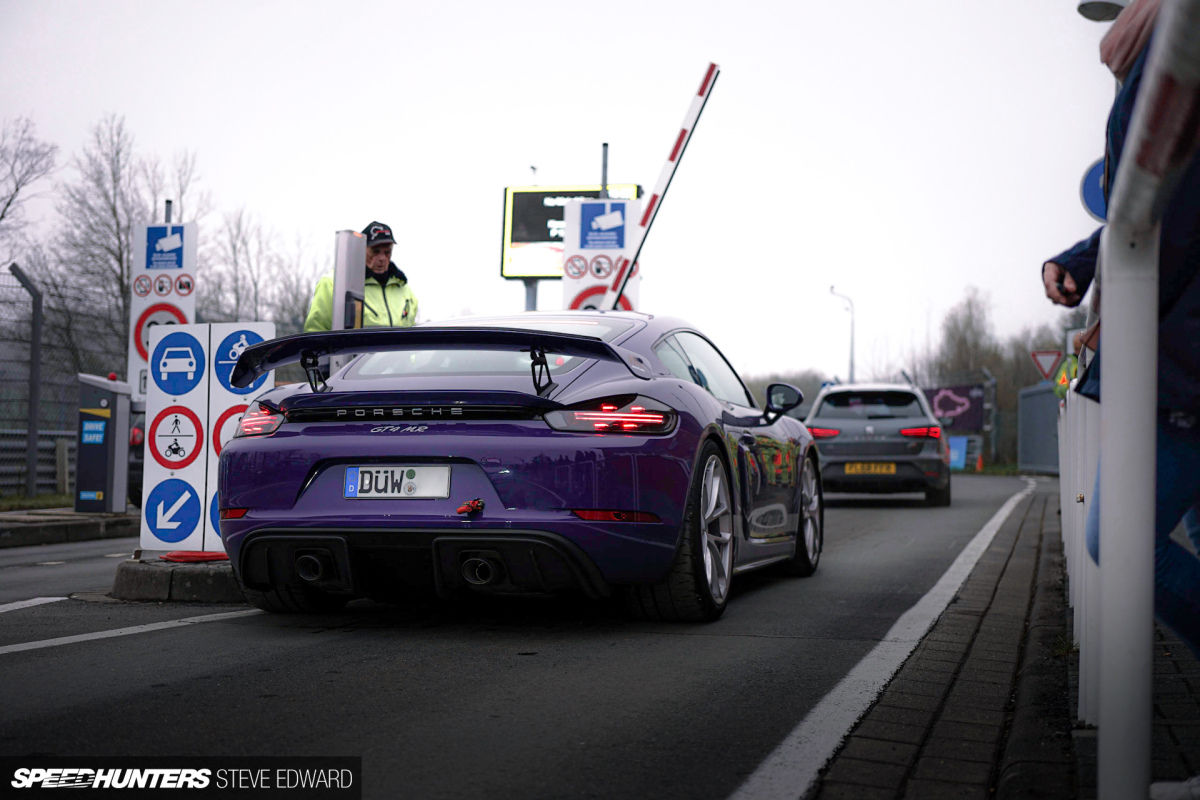 Entering the Nordschleife is as easy as any other toll road, but every first lap after some time always gives me some anxiety. The fact I had messed up my last lap on a previous trip and oversteered off the track didn't help. But it only took me about 1 minute past the entrance to remember that I know this track well enough, and to relax a bit.
Each section of the track offers different experiences. The first minute at Hatzenbach you'll stay mostly in third gear while the fact you're driving at the legendary racetrack settles in. You can start putting power down from Quiddelbacher Höhe all the way to Schwedenkreuz, then to Foxhole, as you'll go through the fastest sections of the track in about a minute and a half.
Foxhole is probably my favorite section. A steep downhill builds up speed, while at the bottom of the descent is a high-speed left-hander with compression. Your body gets pulled into your seat while most likely doing your top cornering speed of the lap. There's a lot going on at once, and before you know it you're heading to the next corner on top of a hill and having to brake as soon as possible. Braking at the hill while turning will cause oversteer.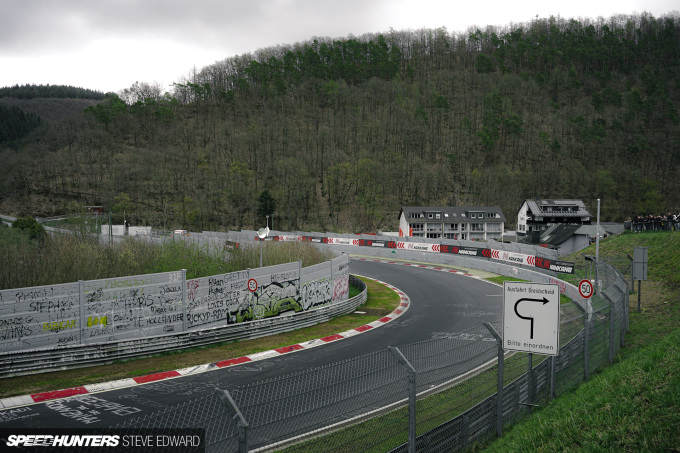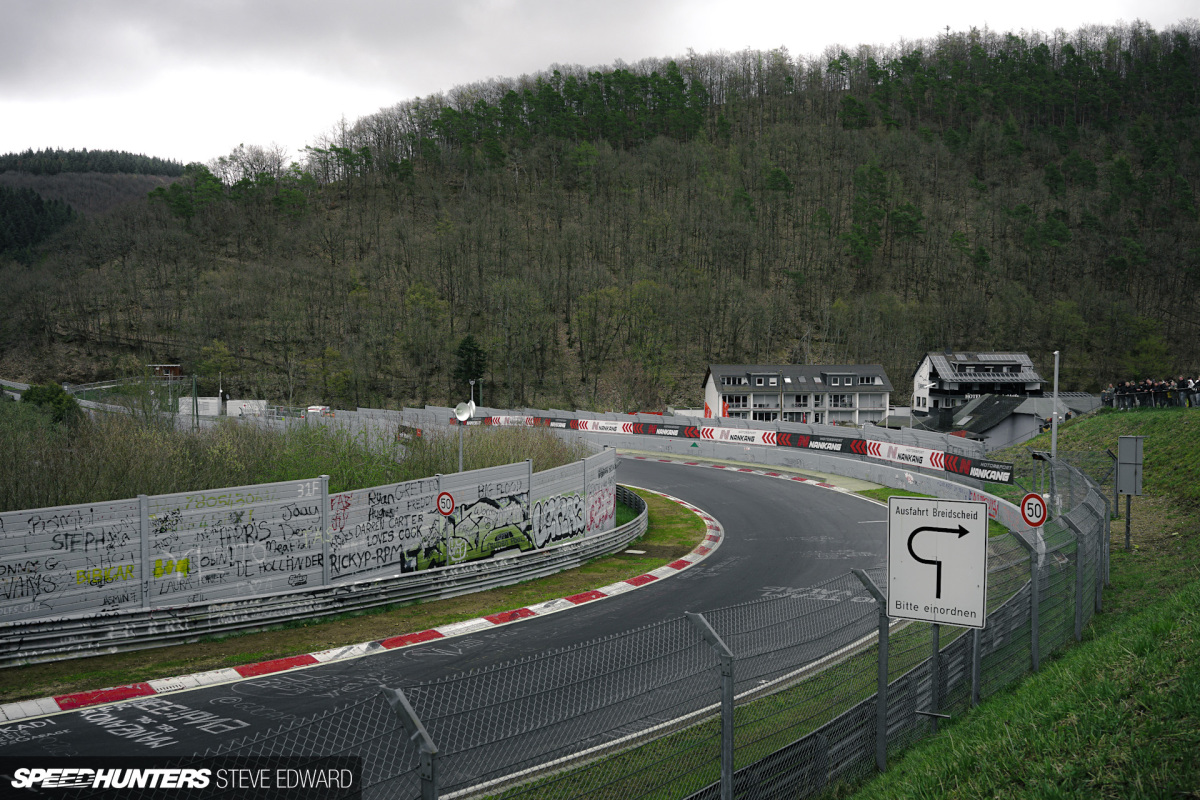 After a downhill section from Adenauer Forst to Breidscheid, the experience completely changes. For the next few minutes you'll be climbing up the hill to Carousel, before the final ascent to Hohe Acht. The elevation change is about 300 meters, and you'll cover it in about two to three minutes.
From Hohe Acht is where slow cars can shine, as the rest of the lap is mostly downhill with only a few straights to utilize maximum power. I've personally kept up with faster cars like an E92 M3 here, if only for half a minute until they find a stretch to put their power down.
After putting two wheels in the air at Pflanzgarten, it's all flat out for my little car, up until the end of Stefan-Bellof-S, where my next braking point is. And before you know it, you'll reach the final corner at Galgenkopf and then the Döttinger Höhe straight appears. The final Audi Sport gantry marks the end of the spectacular 19.15km journey.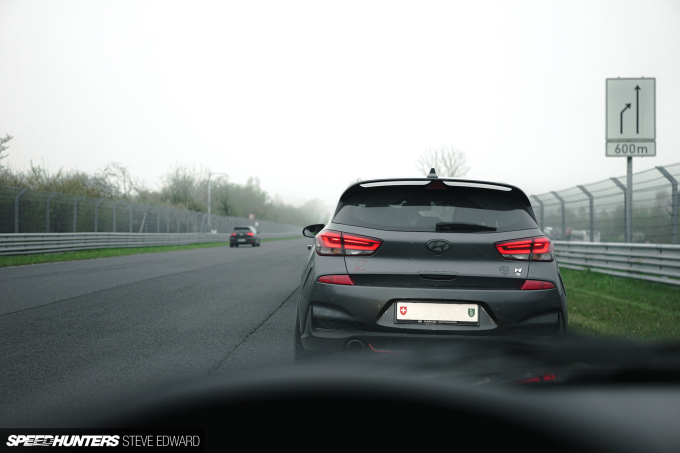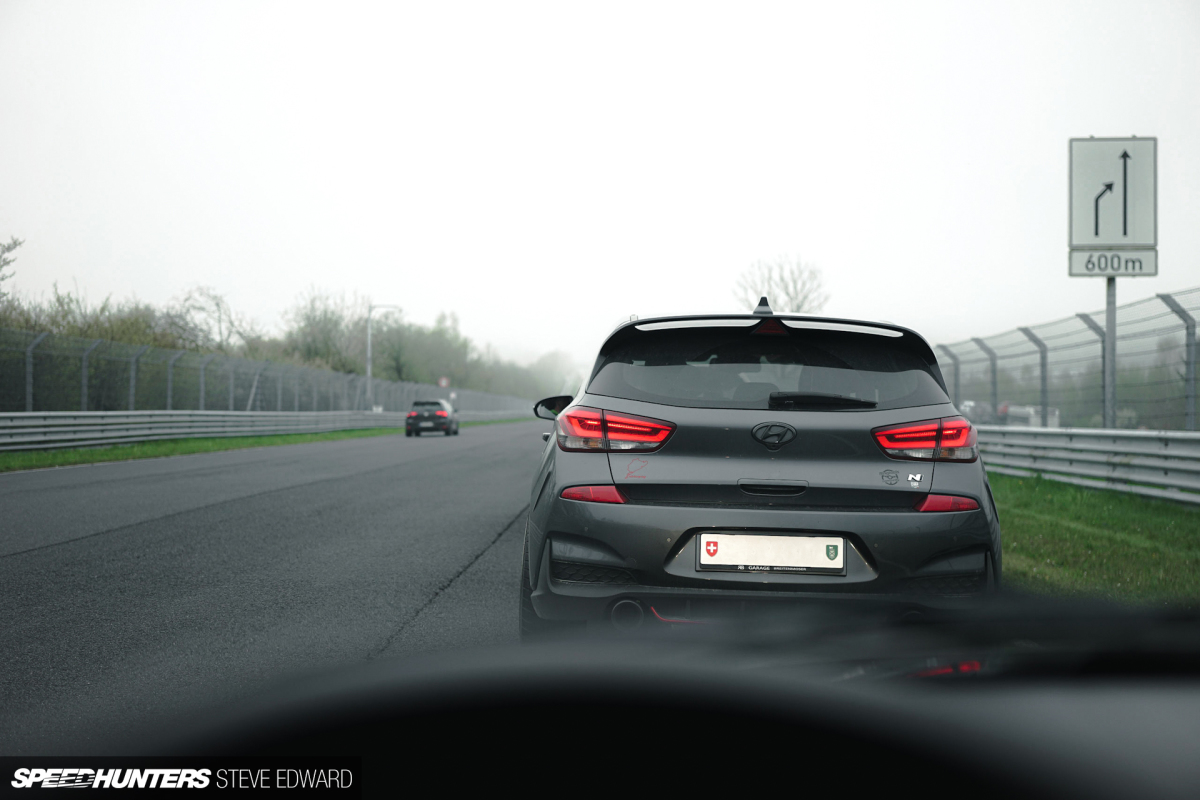 Unless you go for another lap, of course.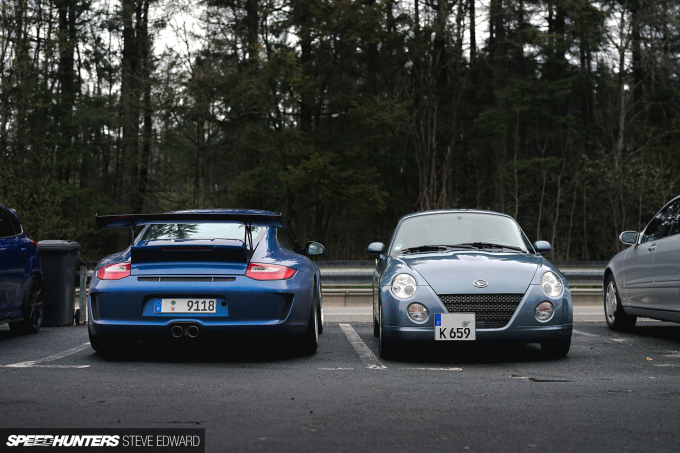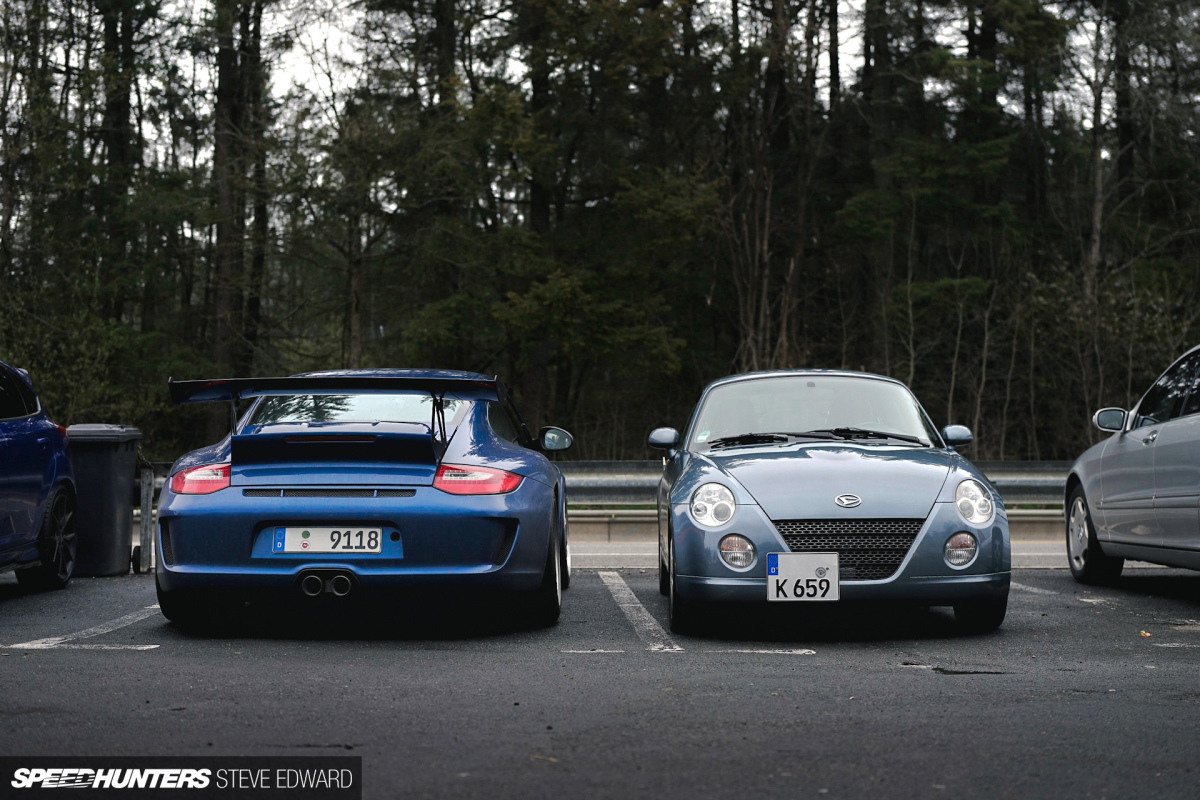 For me, the Nürburgring is not just a bucket list thing. I'm lucky to be able to be a regular visitor and just pop over to the legendary racetrack at any time. The experience never gets old, and there's still more I want to experience on the Nordschleife. Not to mention meeting all the like-minded people that are there to do the same.
Steve Edward
Instagram: stevedwrd
How To join the IATS program: We have always welcomed readers to contact us with examples of their work and believe that the best Speedhunter is always the person closest to the culture itself, right there on the street or local parking lot. If you think you have what it takes and would like to share your work with us then you should apply to become part of the IAMTHESPEEDHUNTER program. Read how to get involved here.