Hang On, Is That A Morris?
I could hear the lumpy idle of a bridgeported rotary, and that excited me.
Being a Mazda fiend, I knew that exact tone as soon as I climbed out of my car. I looked around, but I couldn't spot a Mazda in sight – had I missed it or was it parked behind another car? Then it hit me, there it was.
It wasn't a Mazda though, or even another Japanese body shell, but rather a bright blue '53 Morris panel van. It stood out like dog balls amongst the sea of the late model JDM vehicles, Euro supercars and Aussie muscle, on the tarmac at the Motul Racewars last year. The car was rocking and rolling as it idled away, but with the car turned off, you would be none the wiser to what was up – this car was a bonafide sleeper.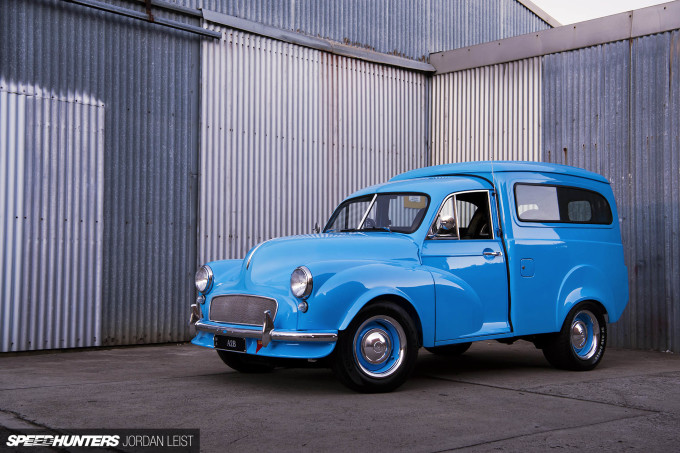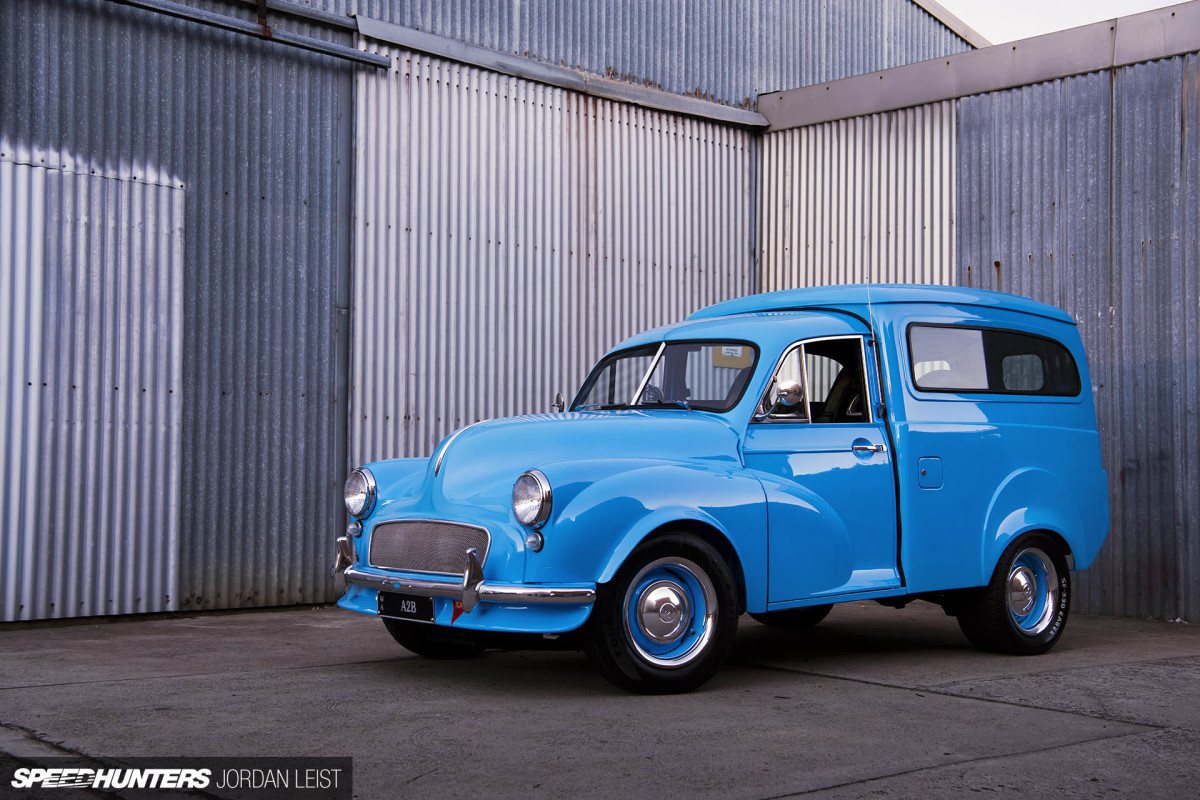 Owner Ian Latta was busy chatting to some interested punters, who I reckon had no clue what they were looking at until he tilted the front clip forward to expose the highly-detailed 13B Motor. Then all you could see were smiles from ear to ear.
Memories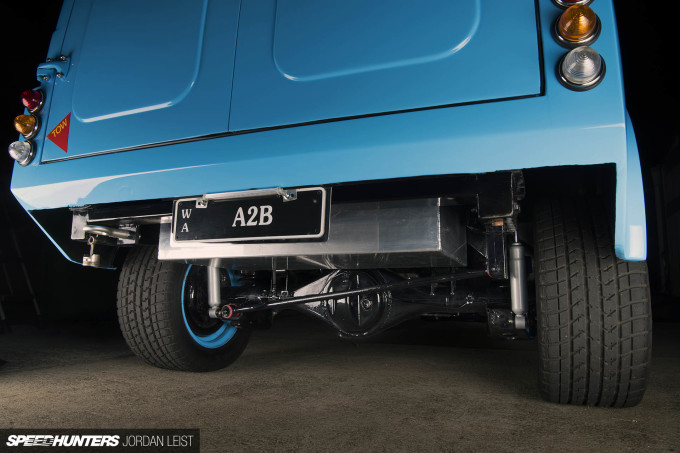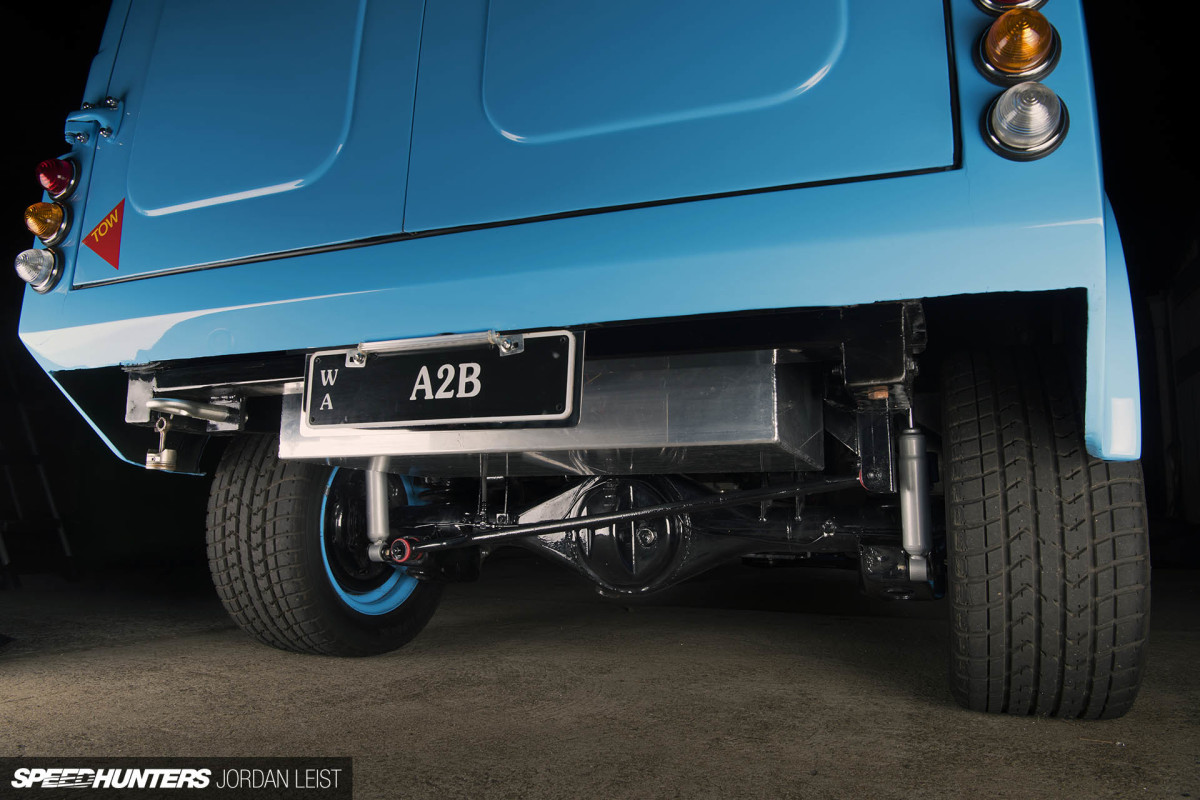 "My first car was a '53 Morris van, and I always wanted another one – you always go back to what you had – but it had to be much quicker this time. I wanted some real performance out of the new car. When I was about 20, I heard a bridgeported 13B go past and loved the sound instantly. That stuck with me since then and having never owned a rotary before, I thought bugger it, let's make a mix of the two," said Ian.
To make his dream a reality, Ian chose a 13B REW engine out of a Series VI RX-7, keeping the Mazda 5-speed 'box and mating it to a Hilux diff with a set of 4.5 gears.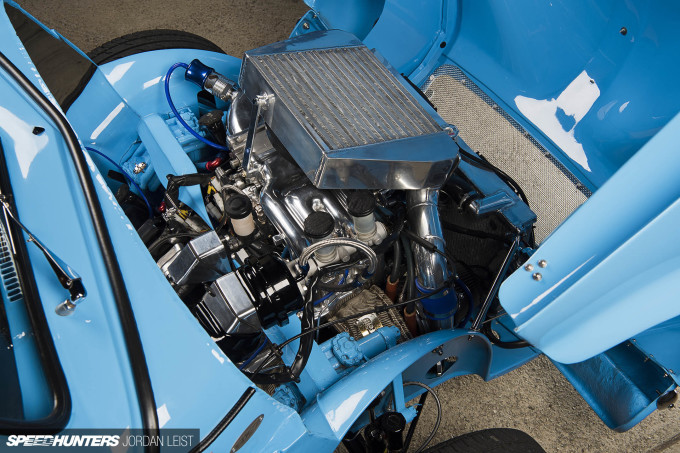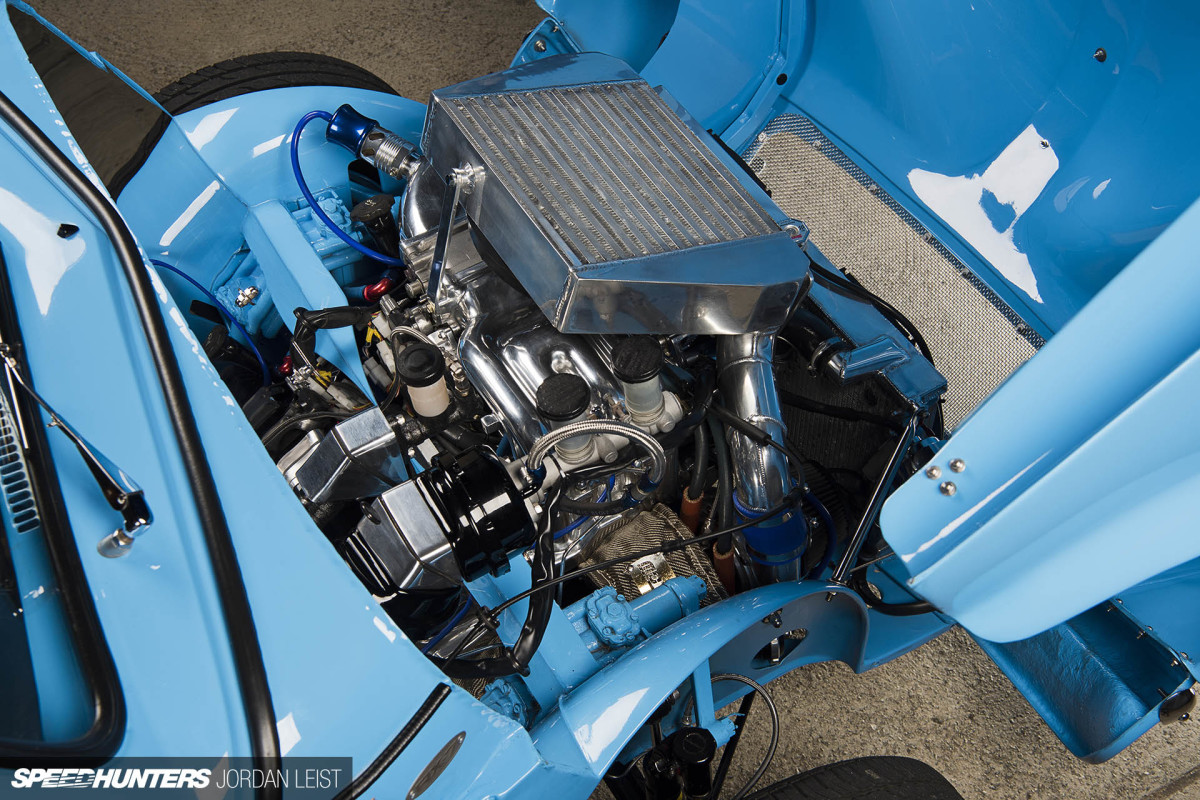 The engine work was handled by the pros here in WA – Rotomotion. The factory twin-turbo set up was ditched as it would never have fit in the tight confines of the engine bay, so a Garrett GTX35 got the nod instead. The snail is paired with a Turbosmart wastegate and matching BOV. It's running 850cc primary injectors and 1200cc secondaries with a MicroTech LT-10 ECU taking care of the tuning duties.
By today's standards, it's a pretty mild build for a turbo rotary, but you have to remember how little it has to push along. With 350hp at the tyres, combined with the lightweight and the short wheelbase – the car is a weapon. A scary weapon though, when you consider it has the aerodynamics of a wheelie bin and it still runs the factory torsion bar front end!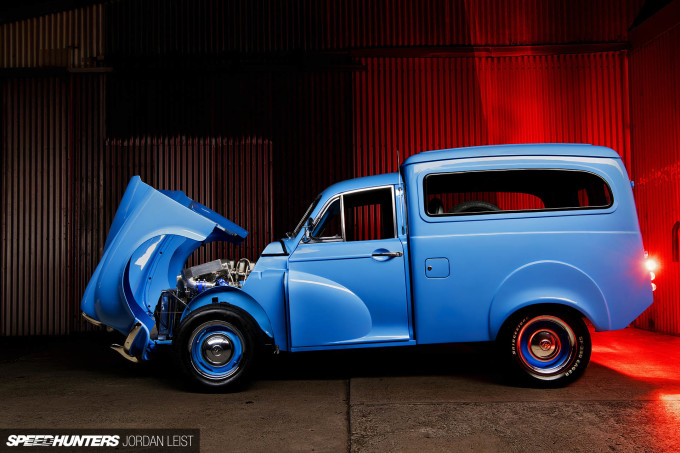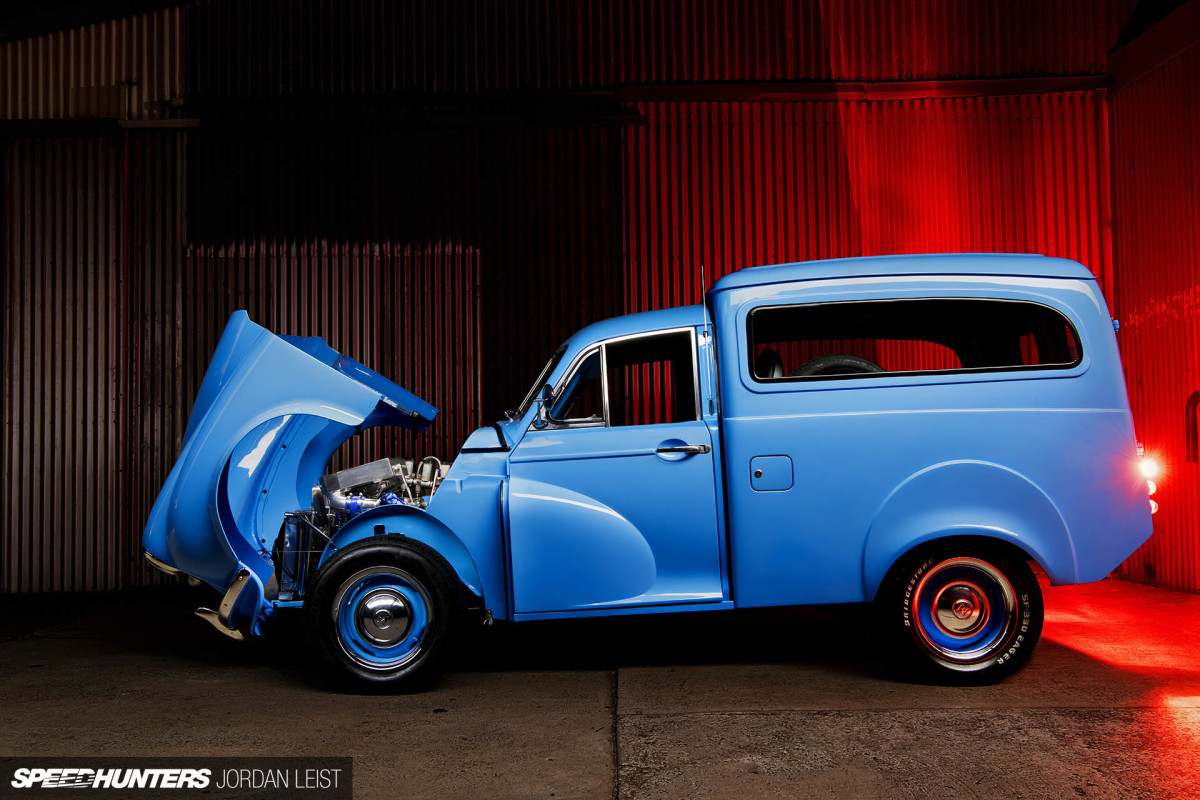 I asked Ian how hard it was to fit the motor as it looked bloody tough from all the angles I could see. "What wasn't difficult working under the patio and trying to squeeze a 13B rotary into a Morris Minor? Nothing," laughed Ian. Undoubtedly, he would have had his patience tested more than a few times over the course of the unique build.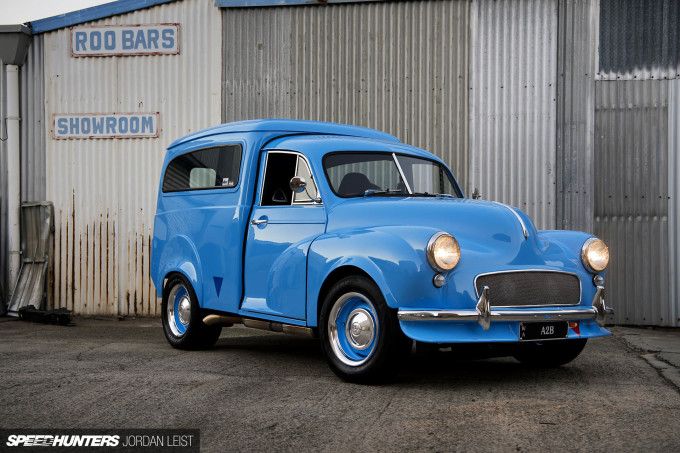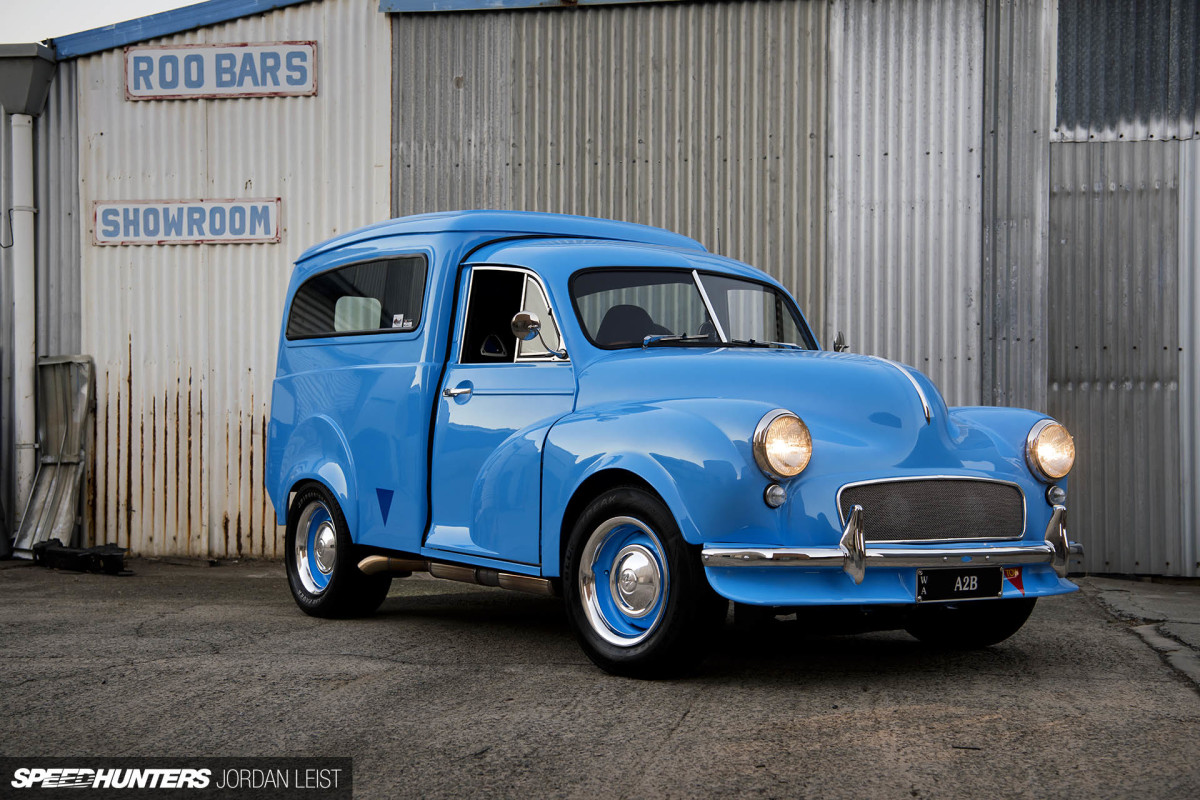 There are a heap of cool custom touches on the body, some subtle, and some not so subtle. Flares have been added to guards front and rear to allow the fitment of the widened 14-inch steel rims and 245/50 Bridgestone Eagers on the rear, which are about as twice as wide as what was on there originally.
There's also that flip front utilising the original sheet metal moulded, into a one-piece unit (with a neat little spoiler included). The old grille has been replaced with some stainless steel mesh so the intercooler and radiator set up can get fresh air, and the panel and paint is spot on too – the finish is deep and rich and suits the bold curves of the Morris.
Inside the old bus is a mix of old and new, with RX8 seats and a complete Torana XU-1 dash taking up residence. Rest assured; the back of the van is empty of any old bread that it once carted.
Making It Happen At Home
Most of the work on the car was completed in Ian's shed over a period of about seven years, and the hard effort has paid off with several trophies, including Top Wagon/Van at the WA Hot Rod & Street Machine Spectacular.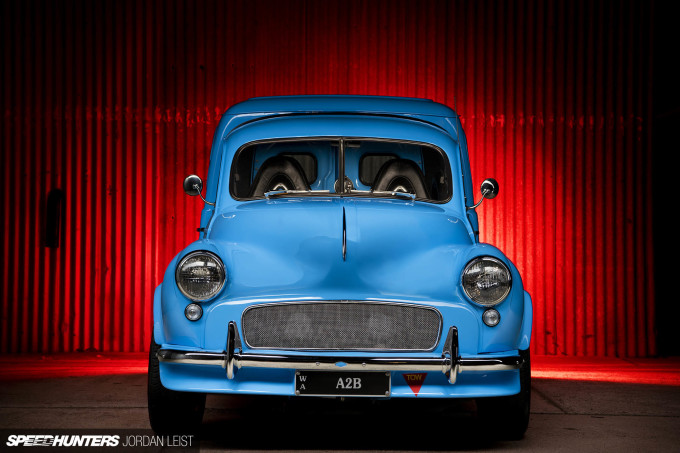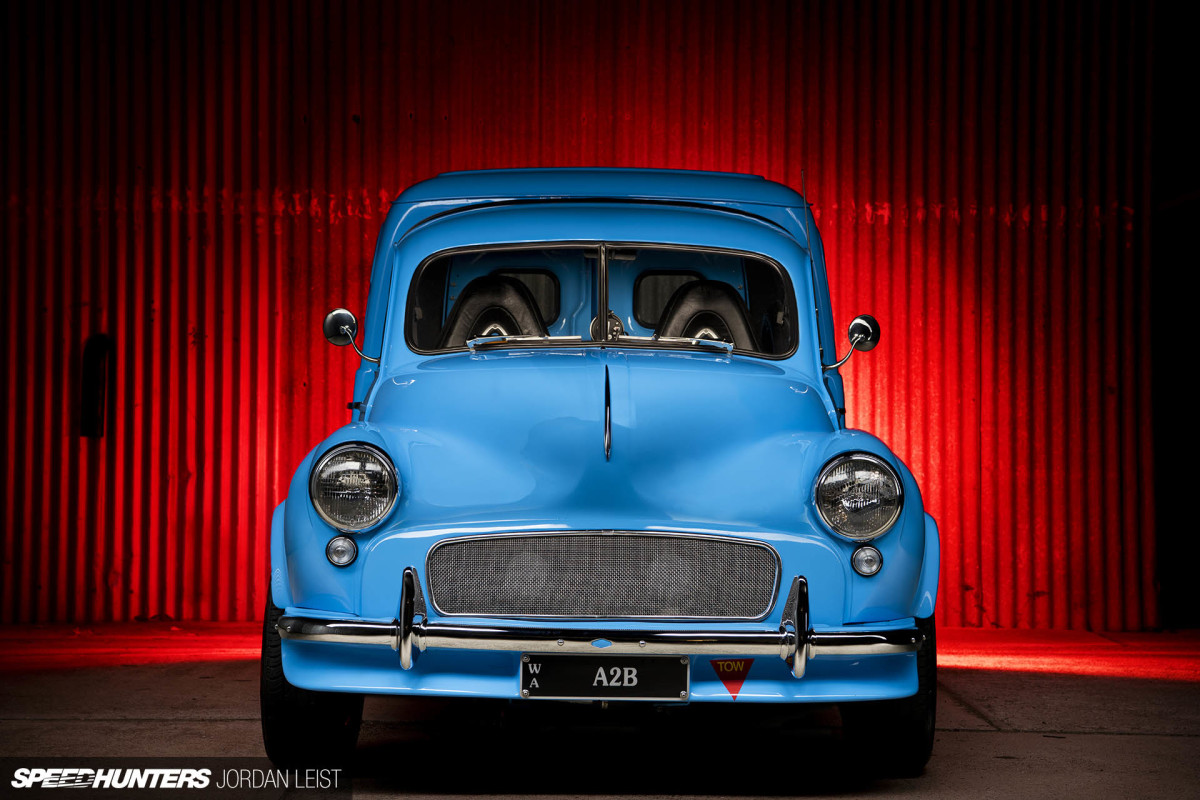 "It's just a joy to drive around and see the endless stream of people waving and giving the thumbs up with huge smiles on their faces. I've even had people speeding up alongside me to frantically give the thumbs up, and there is no age limit to the admirers. I think that is the part that is the most rewarding."
Jordan Leist
Instagram: jordanleist
Website: jordanleist.com