As it is for many, getting to experience Japanese car culture first hand is any enthusiast's dream.
Whilst many were on their way to Japan to hit the slopes, in January of this year I was rugging up and getting ready to trawl the country for anything car related. Yes, the cliché of a Japanese automotive wonderland trip has been shared a number of times, however in my scramble to find the best way to go about it I struggled to find guidance.
In my 41 days of travel, I was able to leave any expectations behind, having one of the most fulfilling trips possible. Whether it be RWB in Tokyo, or Kaido Racing in Kyushu, the diversity of car culture I came to experience was second to none.
With little to no plan, other than accommodation and a Japan Rail Pass, I began to map out the trip of a lifetime.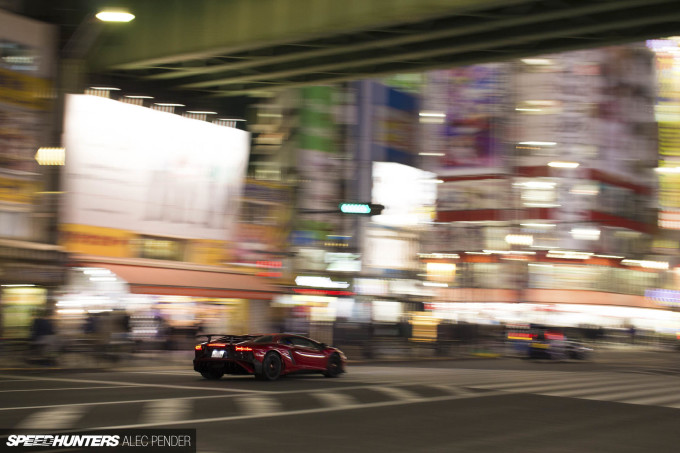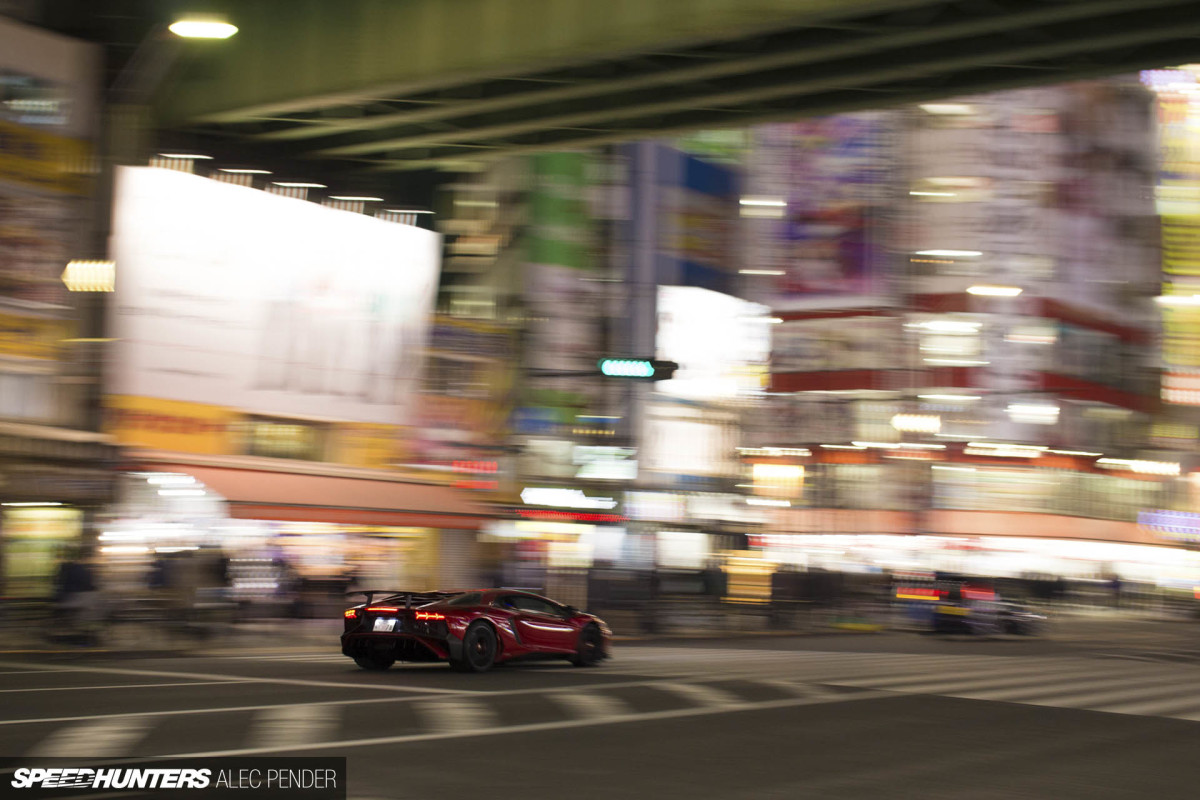 Tokyo itself is by no means a hub of automotive culture. With most roads either bumper to bumper, or involving a dreaded toll charge, many tend to hang on the outskirts.
However, this does not stop a few.
The best chance of a cool spot in Tokyo was of course Akihabara. Known for its electronics, anime, and all sorts of hobby goods, Akihabara saw both new and old automotive icons cruising the main drag, including an immaculate Kouki Levin and this Aventador SV.
Other good destinations for similar sightings include Rappongi and Harajuku.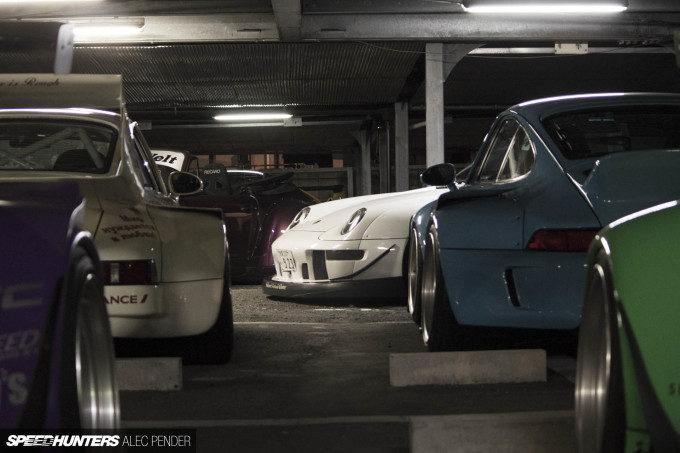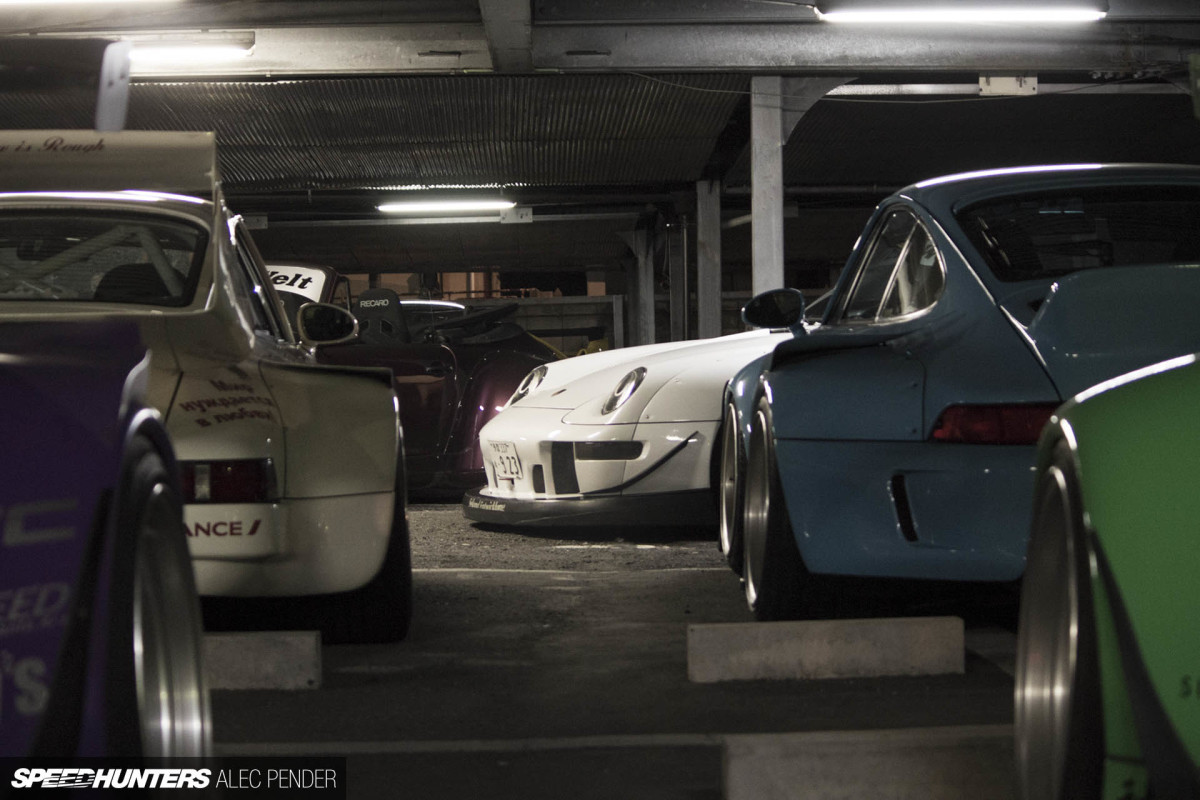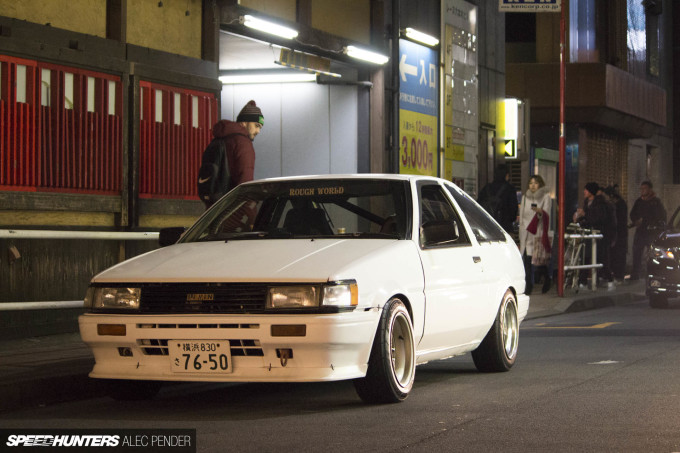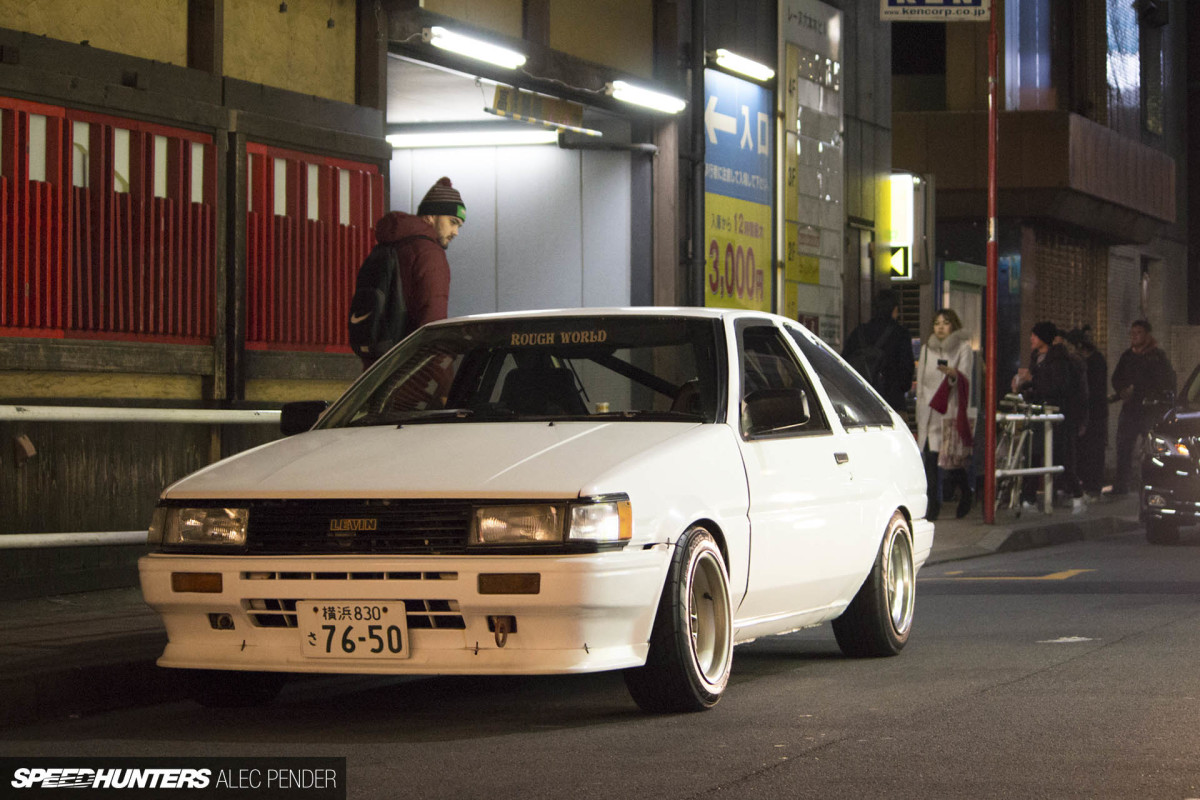 Being the week of Tokyo Auto Salon, it meant that many enthusiasts had flocked to Tokyo for the event. With this, came the annual RWB meet, held in the middle of popular night district Rappongi, the annual gathering saw a record attendance, with countless RWB Porsches on display.
Just outside the event sat a clearly well enjoyed Levin, too.
Beyond Tokyo
Japan has undeniably some of the best public transport in the world. With such regular and reliable services, it is hard to find reason to use anything else. However, in order to see a culture that only really begins outside of the city, renting a car becomes a necessity.
Getting around in our 1000cc Toyota Passo was by no means fun, but it took everything we threw at it, from uphill and snow covered back roads to long stretches of highway; proving to be exactly what we needed.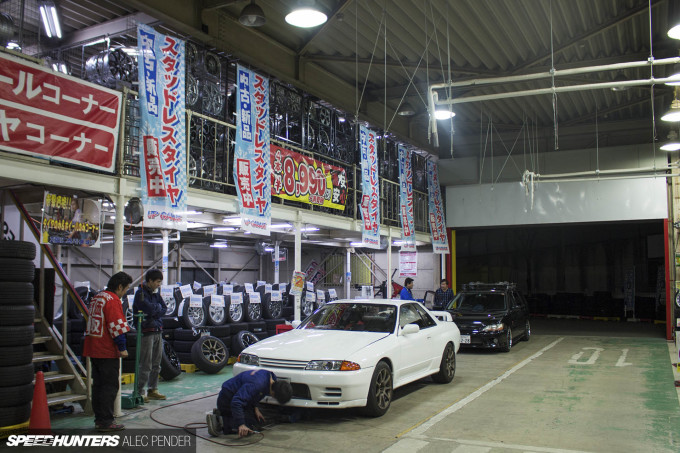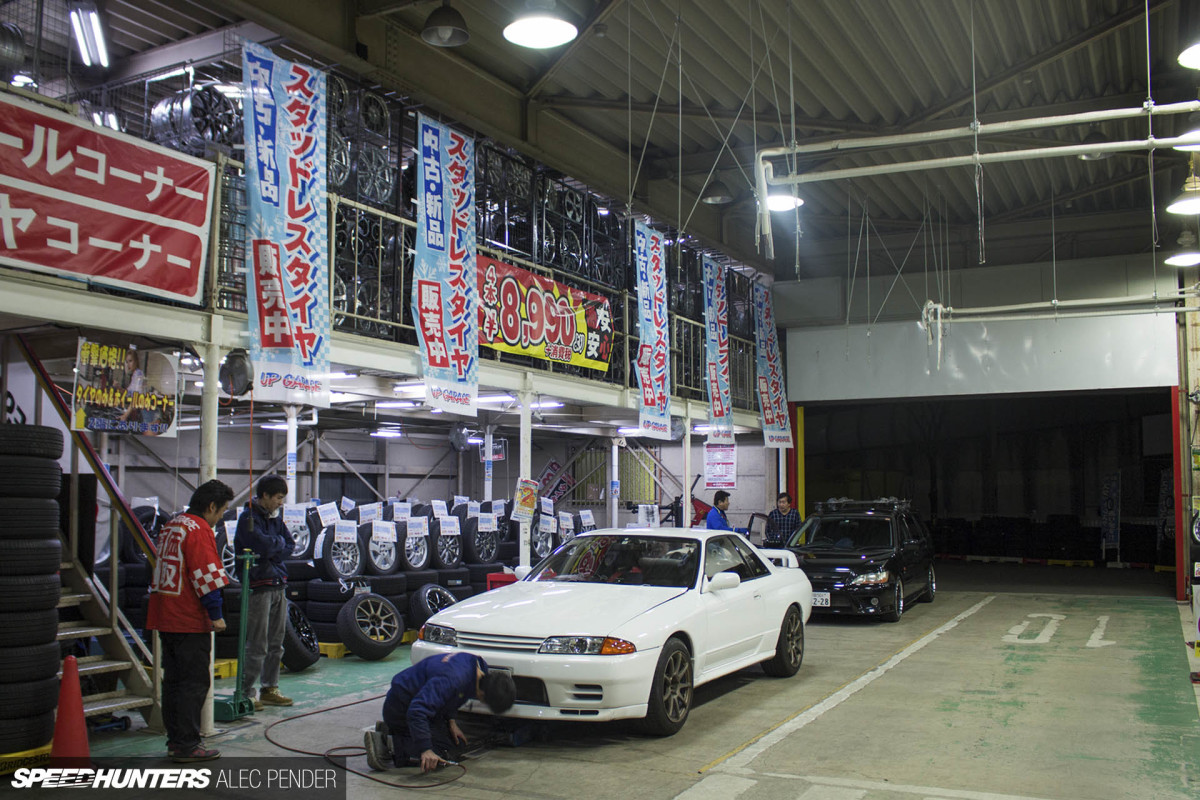 First stop, was of course, Up Garage. Possibly the best Up Garage in Japan, is one of their newer stores, located in Machida, Yokohama. Our visit found the store full of cool cars, and of course an unbelievable selection of parts. This R32 GT-R was having a new set of wheels installed in the store's workshop.
The outskirts of Tokyo are home to some of the most iconic Japanese tuning shops, including TEC-ART'S, an AE86 specialist workshop, which also houses Keiichi Tsuchiya's very own hachiroku.
Around 30 minutes further out again, is the home of RWB. Tucked away in an ordinary suburban laneway sat a small collection of RWB cars out in front of an otherwise unsuspecting building.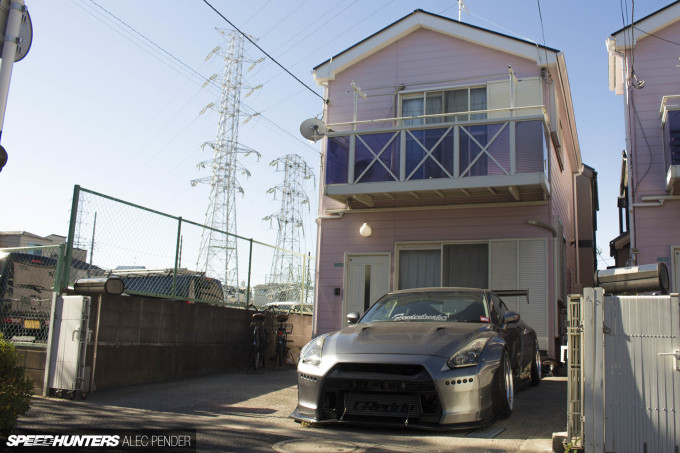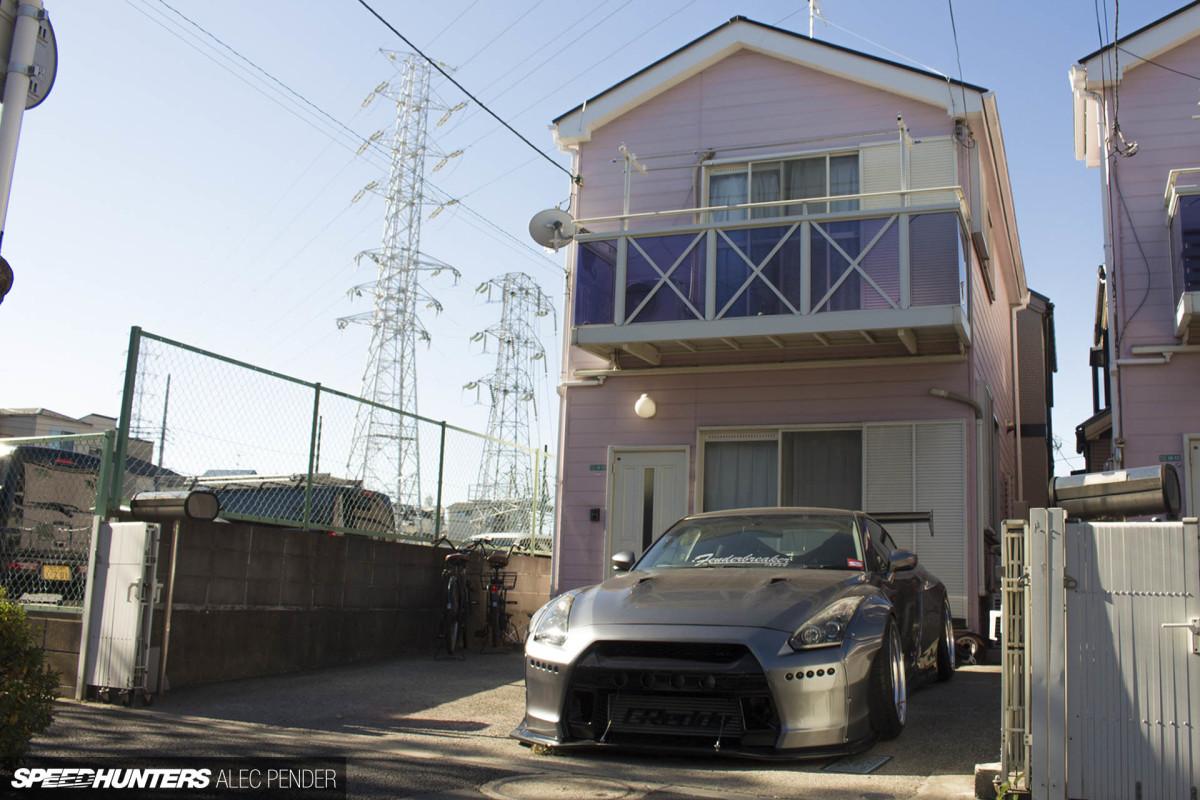 When navigating the backstreets of suburbia, it is almost impossible not to come across what is still a thriving culture. In a quest to find parking for the local Sukiya, a Japanese restaurant chain, we stumbled across a sight that is only normal in Japan, a Liberty Walk R35 GT-R parked in front of a typical Japanese home in the area.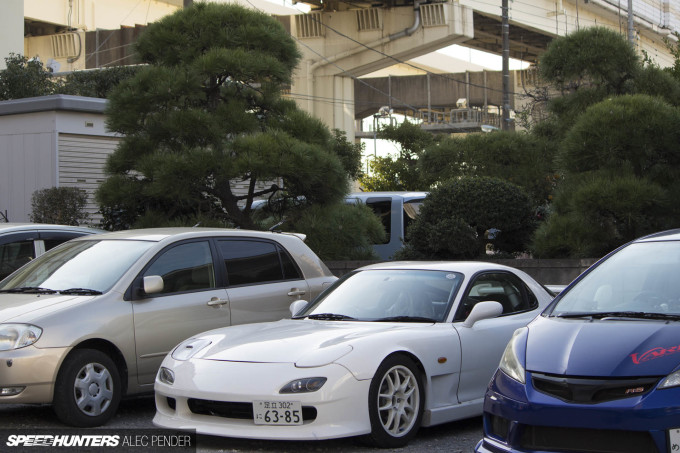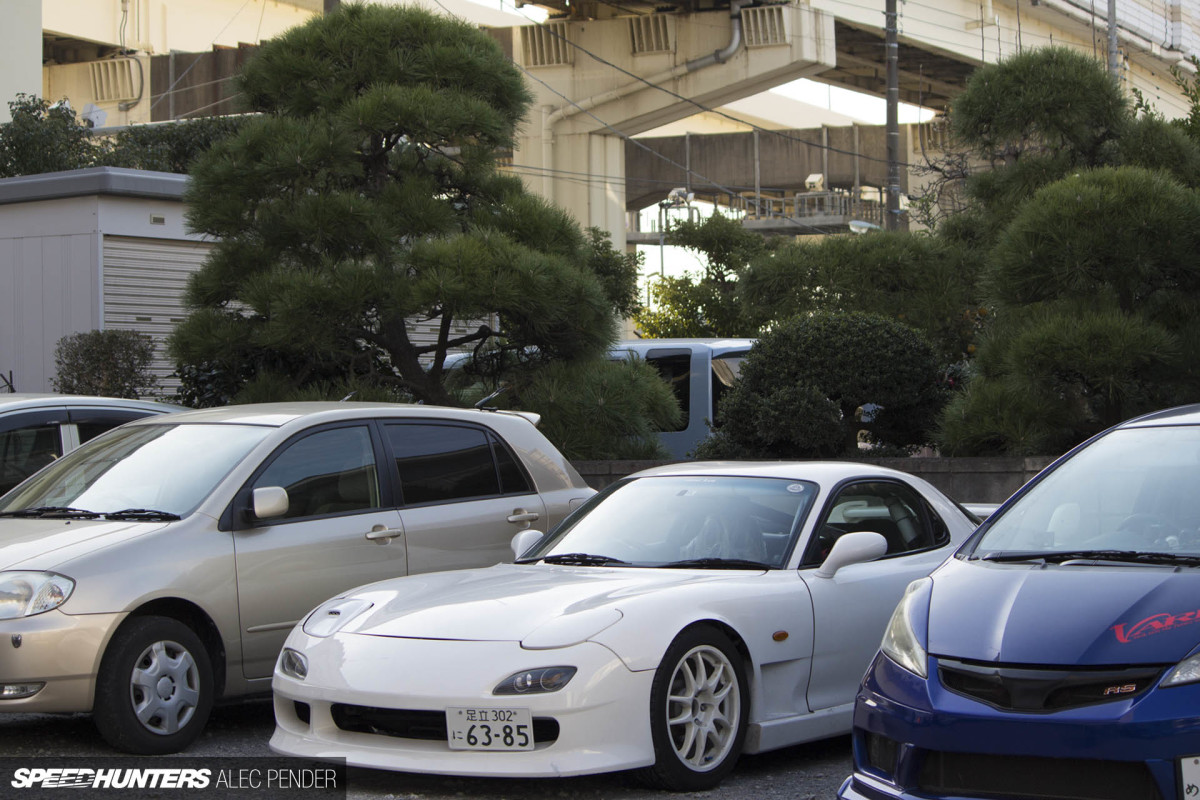 Around the corner from this also sat a clean example of a track focused FD RX7.
A Day At The Zoo
From here, we set out for Ebisu, around six hours north of Tokyo.
Being January, it is expected to see quite regular snow once you get this far north, this of course does not stop many enjoying the courses that have not yet been snowed over.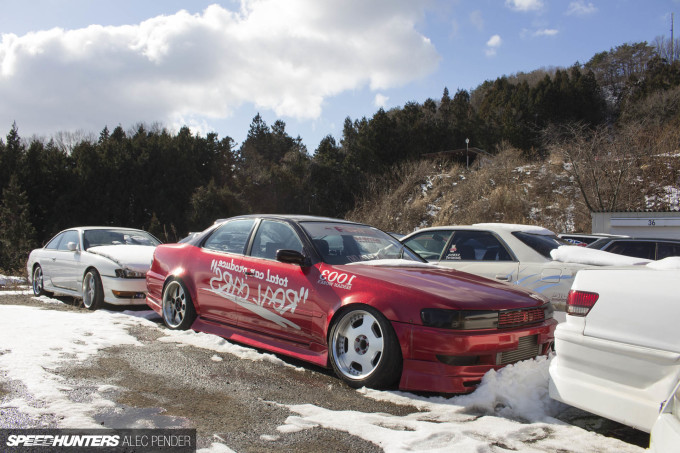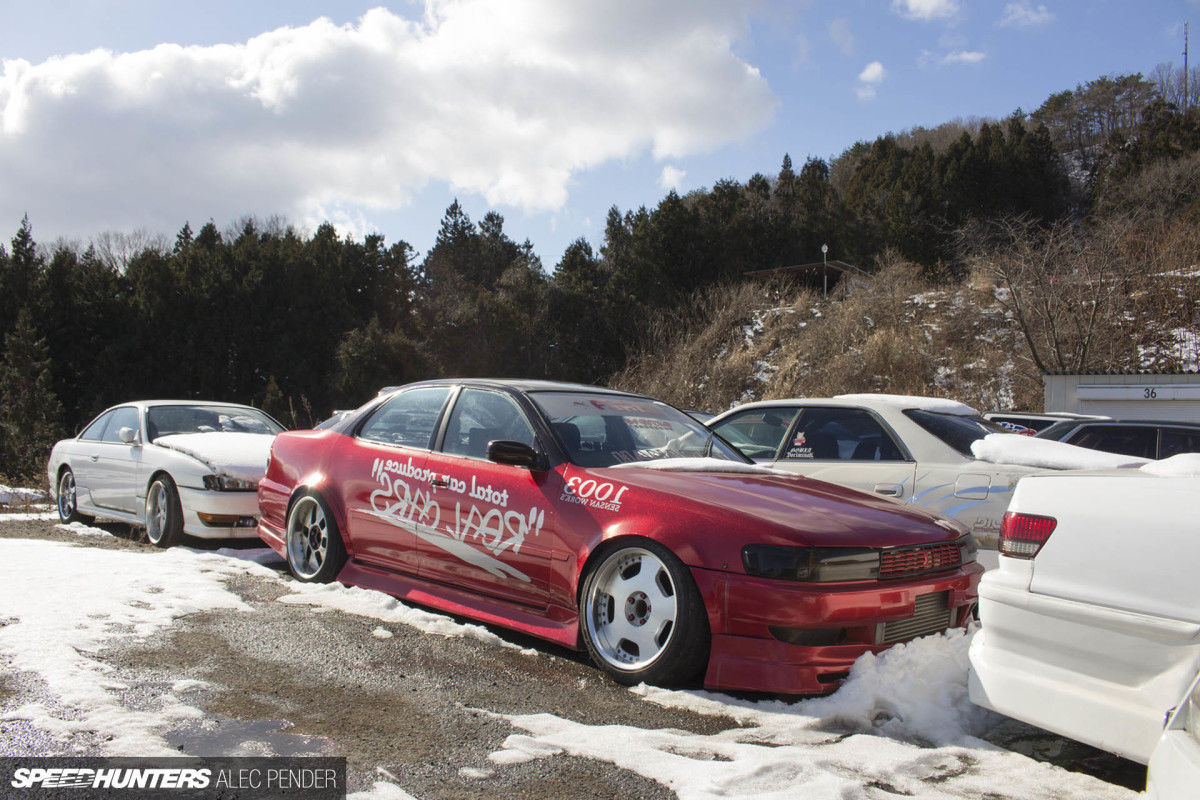 Despite it being a relatively quiet day at Ebisu, we were still able to check out many of the cars in hibernation at Power Vehicles.
In between Tokyo and Ebisu are two of Japan's most renowned circuits; Nikko and Tsukuba. Both of these tracks see events almost every day of the year, so it would be crazy not to swing by and check out what's going.
We were lucky enough to see an open drift practice day at Nikko, consisting mostly of S-chassis, and a particularly cool FC RX-7.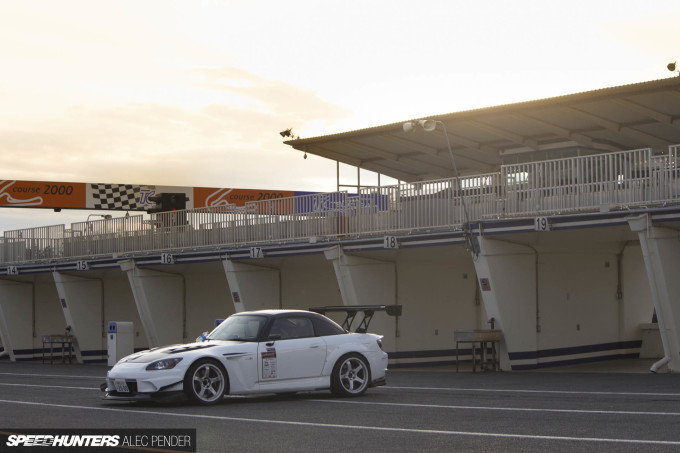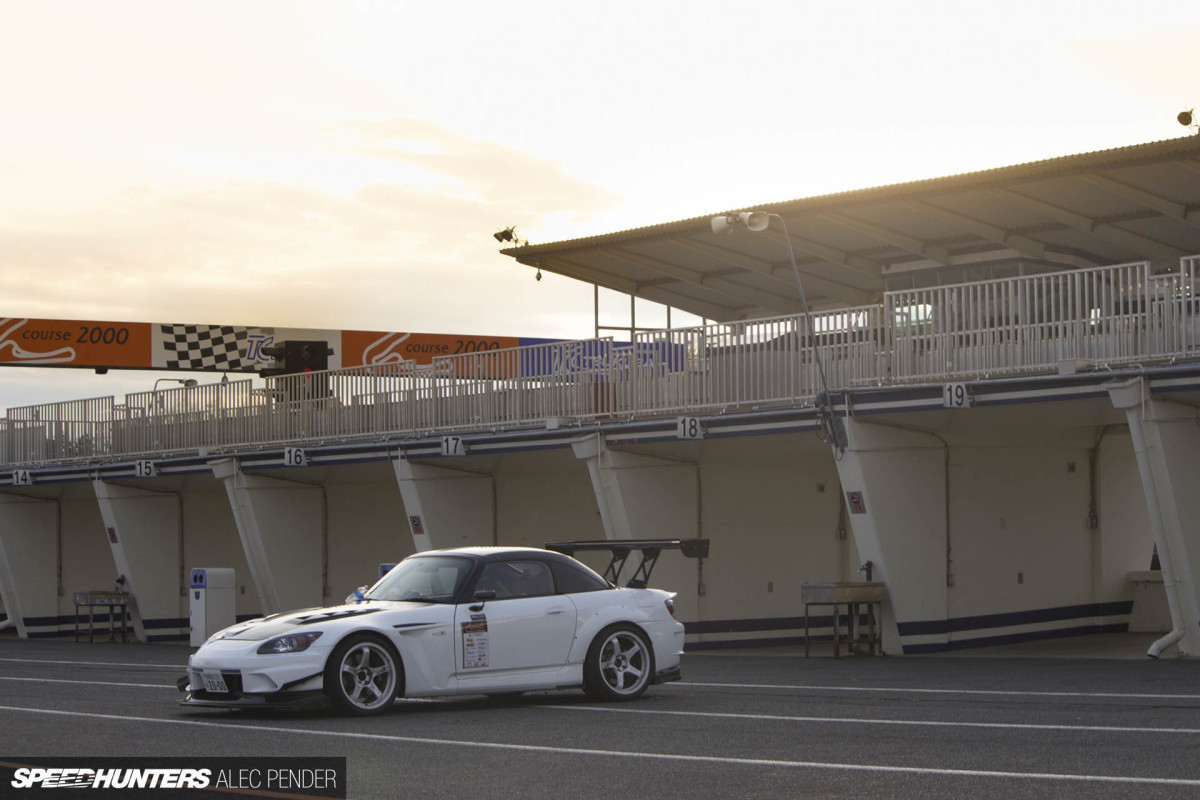 Heading to Tsukuba the following afternoon, we were able to catch the last sessions of a Sunday open class sprint. Again, the variety of cars at Tsukuba was second to none, from time attack focused S2000s to street inspired EG Civics.
Bordering Tsukuba Circuit is an array of workshops – new and old – all home to an unimaginable arsenal of track purposed cars. One of these workshops, K-M-S (Koshimizu Motor Sports) is an original player in the game when it comes to anything AE86, and in particular, time attack.
Doors wide open, K-M-S were extremely welcoming to interested foreigners. Welcoming enough to grab a set of keys and take us out back, uncovering Tsuchiya's original, early 2000's N2 machine, as well as their personal, dry carbon N2 Levin.
It Would Be Rude Not To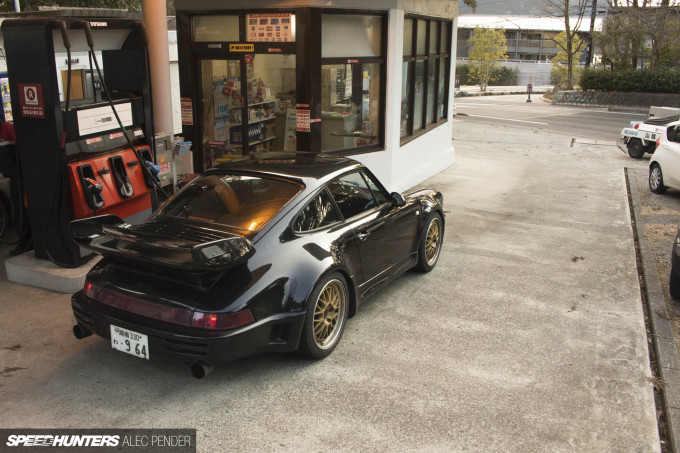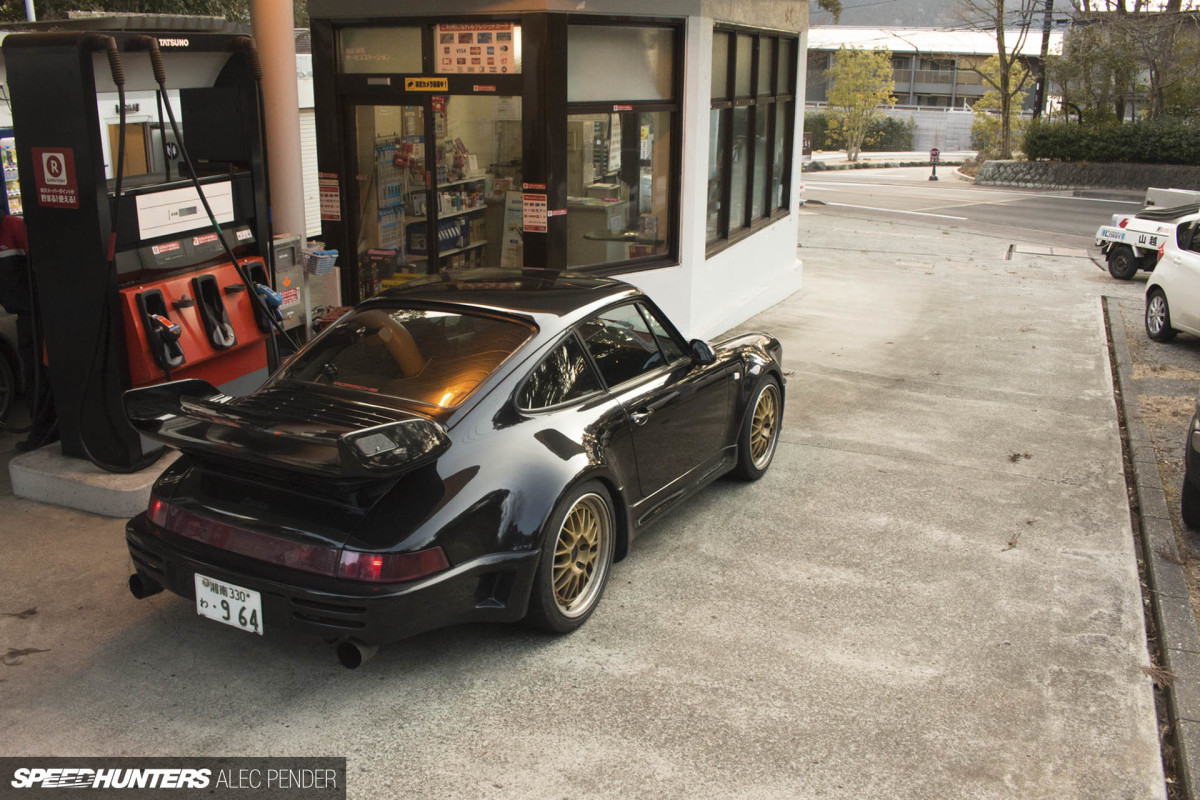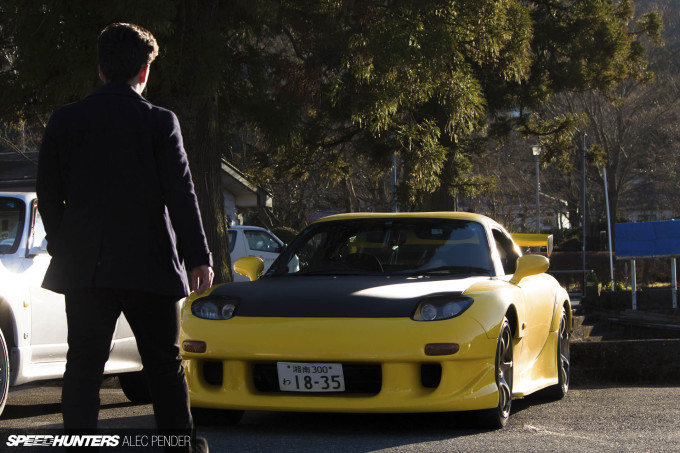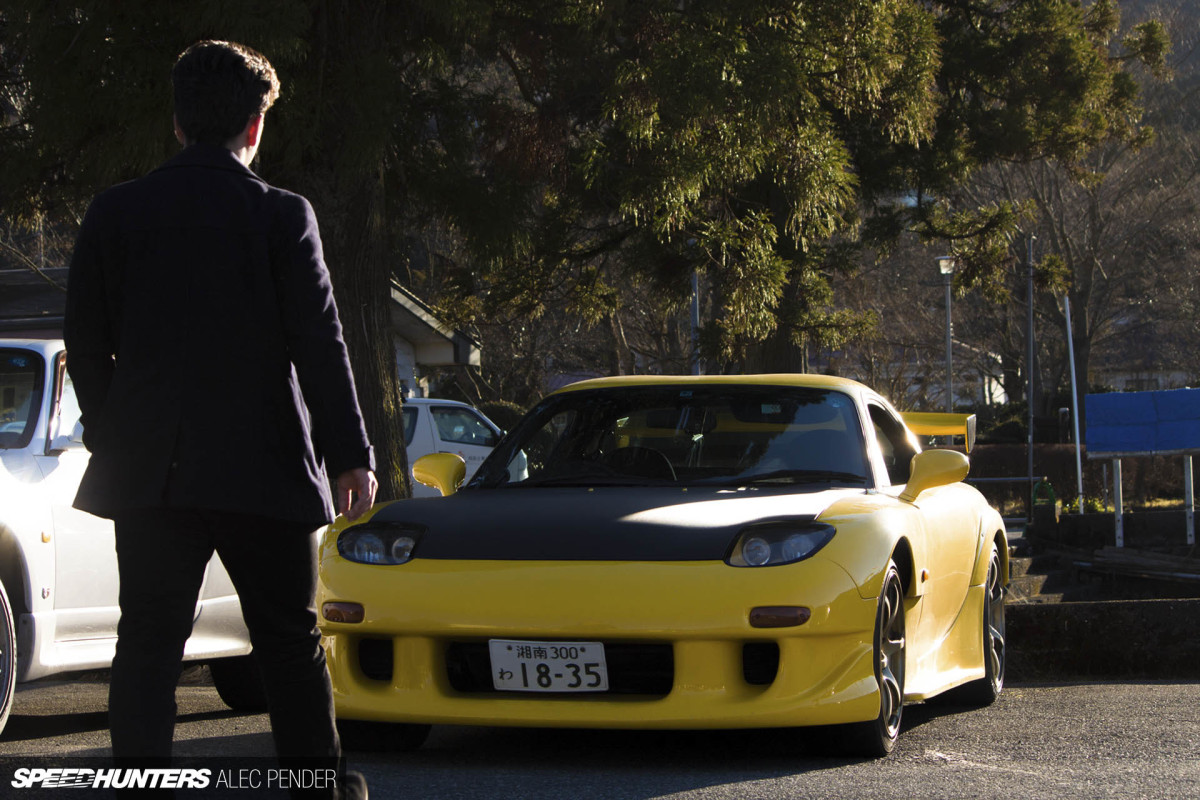 Dropping the hire car off in Tokyo, we set out for Hakone; home to onsens, temples, and most of all, some of the best driving roads in the world.
It would only be right to get ourselves a car and hit the touge, so that's we did. Twice.
Spending a day each, in both an FD RX-7 and a Porsche 911 964 Turbo, far passed the point of surreal. Each car provided a completely different experience on the driving roads of Hakone Skyline and Mazda Turnpike.
Hopping on a Shinkansen, we headed for Nagoya.
In between Tokyo and Osaka, Nagoya can often be overlooked as a go to destination. However, Nagoya is home to the iconic Garage Defend, a GT-R specialist, as well as an extensive list of specialist dealerships and workshops, all of which are definitely worth a visit.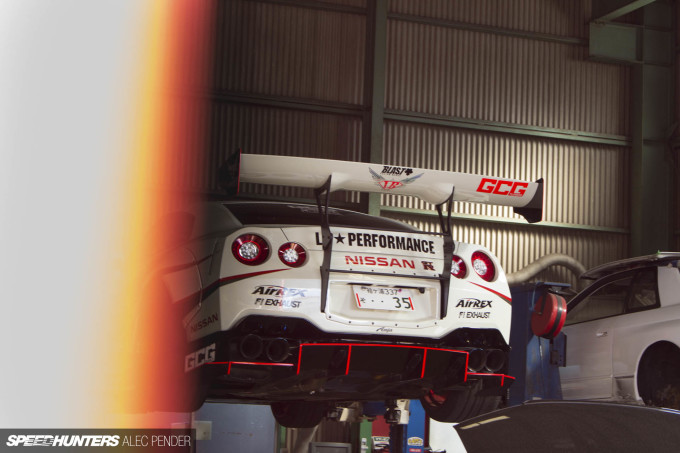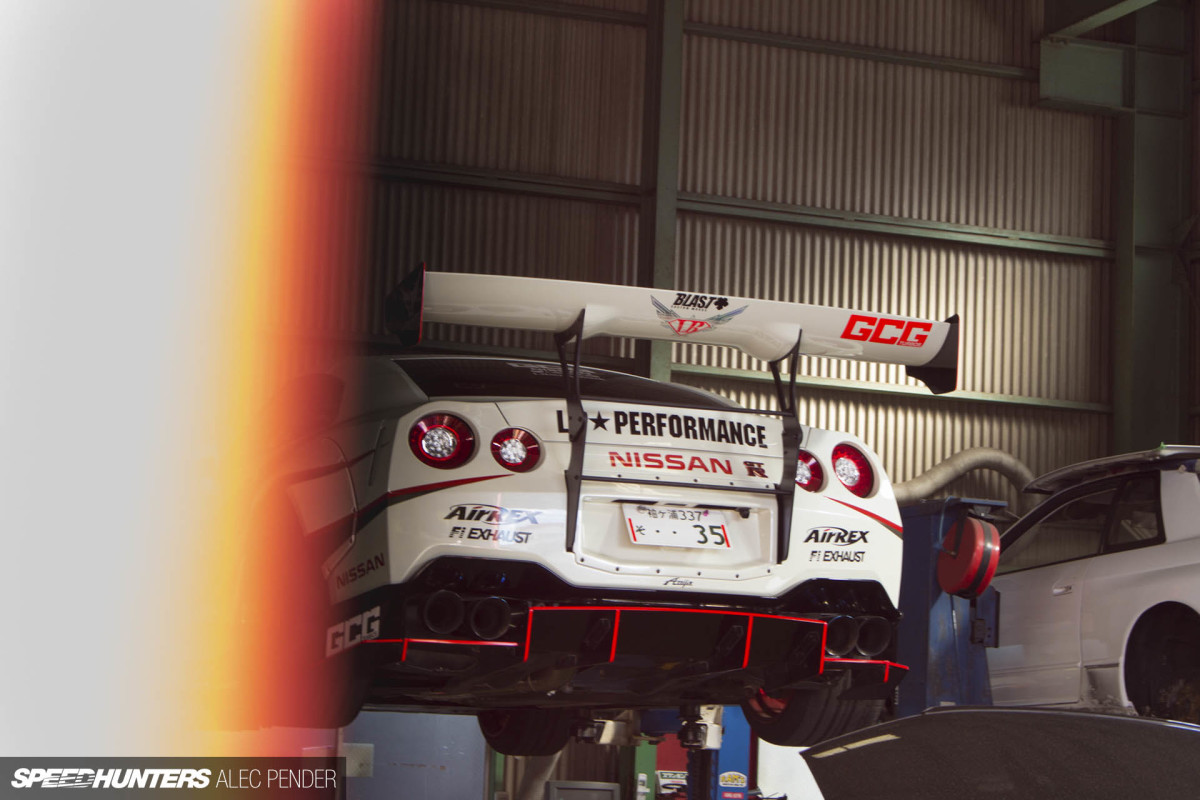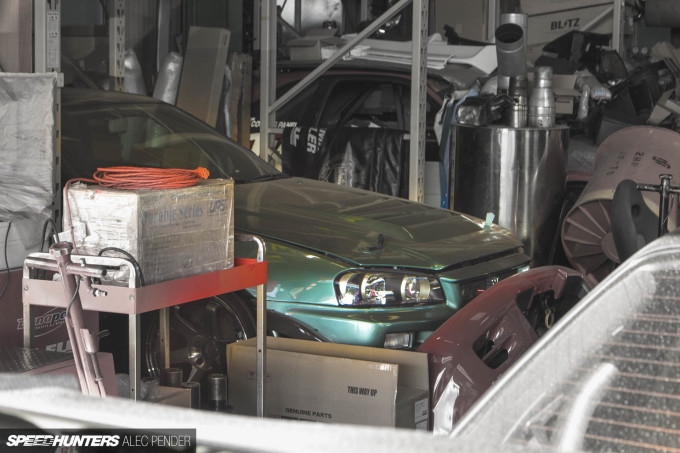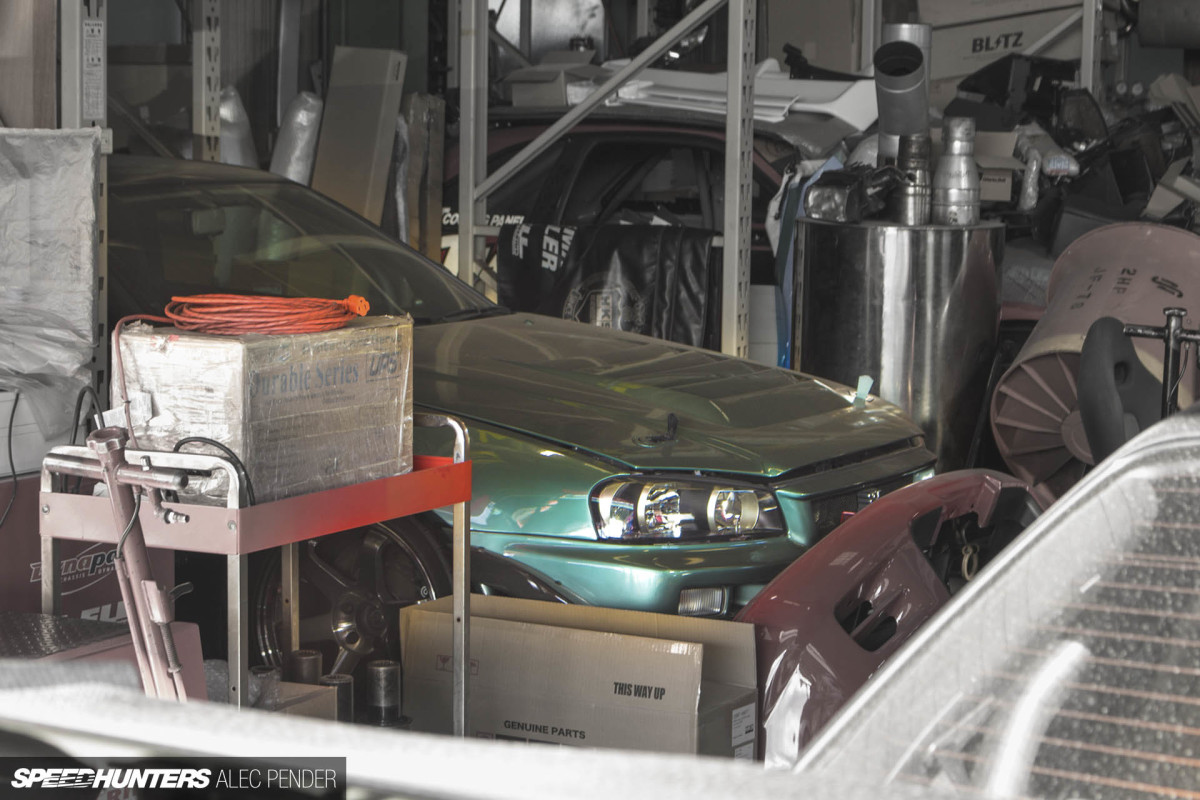 While at Garage Defend, it is always worth walking a few doors down to their workshop, where there is no shortage of GT-Rs.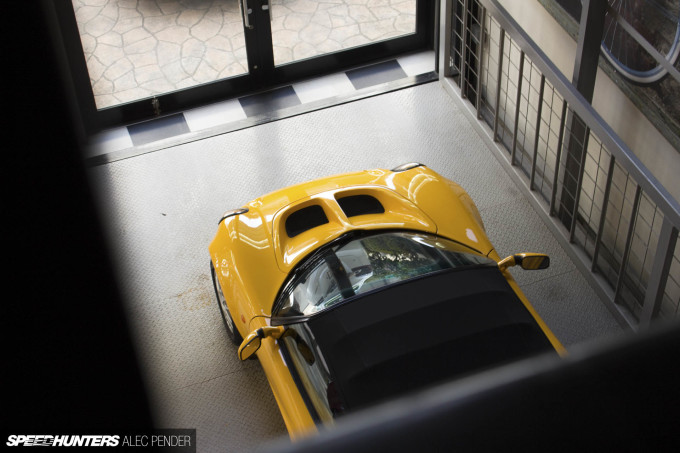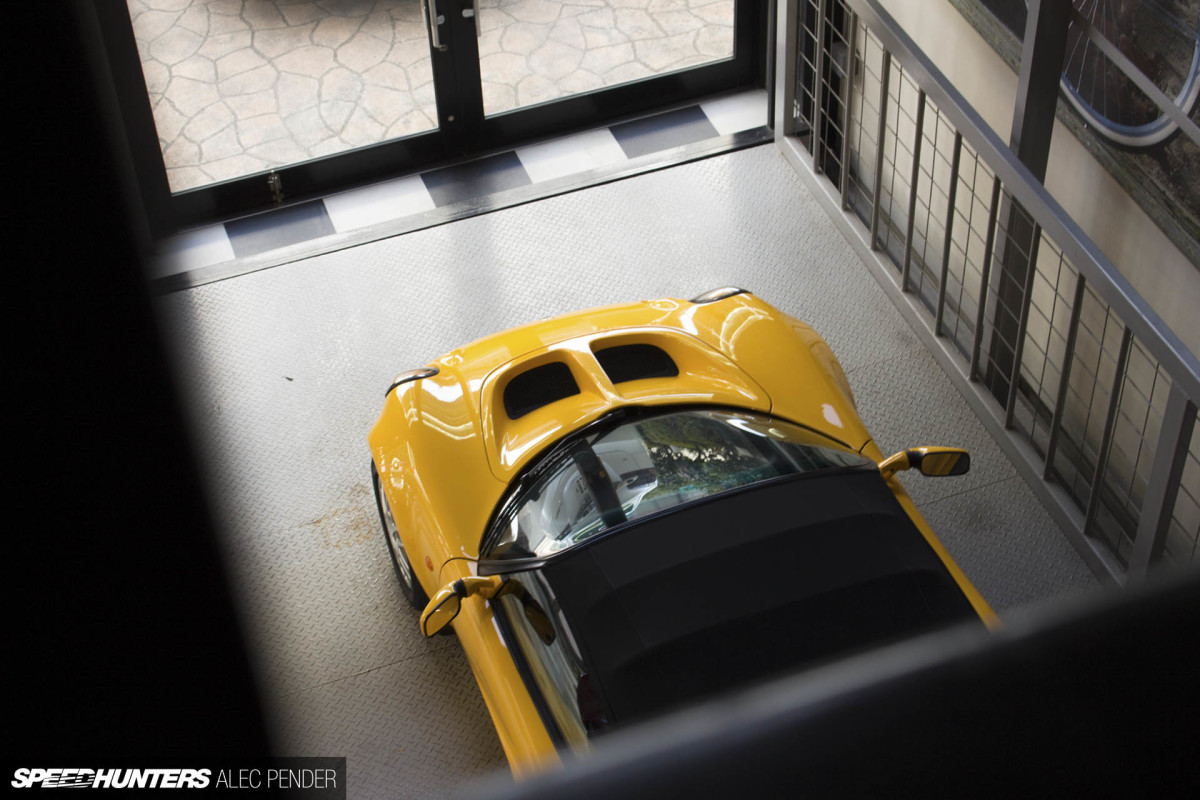 If you're a fan of Lotus, Nagoya has the shop for you. Conveniently across the road from Garage Defend is a Lotus specialist dealership, holding almost every model there is.
Undoubtedly a highlight of the trip was the four days we got to spend on Japan's south island, Kyushu.
Kyushu is home to Kaido Racers, a style that you will rarely see elsewhere. Through a local connection, Mitch, we were able to spend one of our days with locals that refer to their team as 'Route 202'.
Later on, one of the team members took us to his home, where he showed us his other two, and more reserved, Kaido styled cars. A Z31 built for his son and a GX71 sitting on Wantanabes.
That evening, we cruised into Fukuoka, parking up in the well known Bay Area.
During the five weeks we spent in Japan, we were able to throw all of our expectations out the window, making friends and getting involved in a culture we would only otherwise have seen from behind a screen.
I would implore anyone making the trip, to delve outside of the major cities and dig deeper into a lifestyle that only really begins on the outskirts.
Alec Pender
Instagram: @alecpender
How To join the IATS program: We have always welcomed readers to contact us with examples of their work and believe that the best Speedhunter is always the person closest to the culture itself, right there on the street or local parking lot. If you think you have what it takes and would like to share your work with us then you should apply to become part of the IAMTHESPEEDHUNTER program. Read how to get involved here.
Cutting Room Floor