In the past few years, a few of my close friends and I have made it a point to attend the local RGruppe morning meet almost every single month.
It has essentially become a tradition for us, and rightfully so. The monthly morning round-up serves as our liaison to bask in the ambiance of sheer P-car epic-ness, while catching up on the never-ending story of life as well. It's truly become one of the only cars and coffee-type events that I actually make an attempt to attend.
But, don't be fooled. The vast variety of hot-rodded 911s isn't the only thing that keeps us coming back. It's the ethos of the group.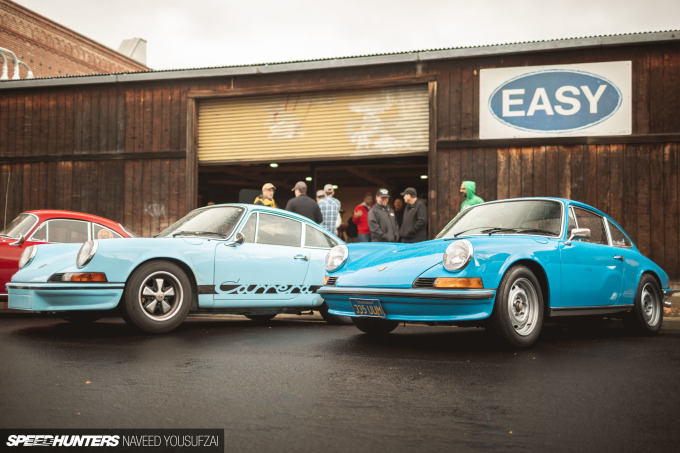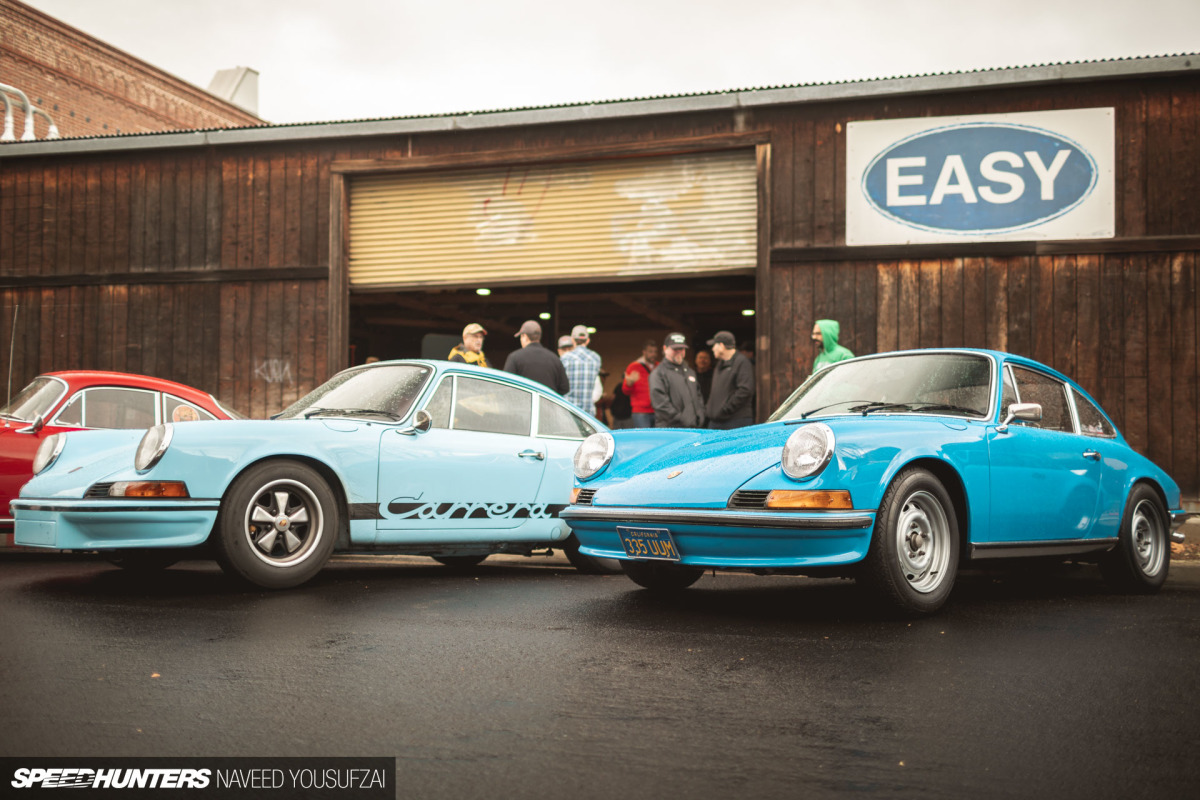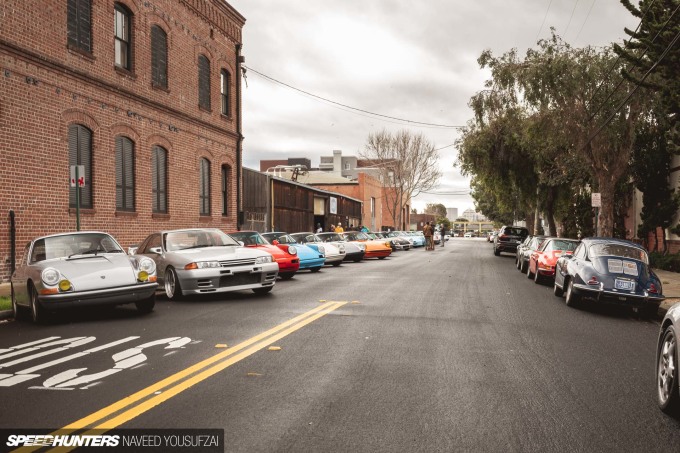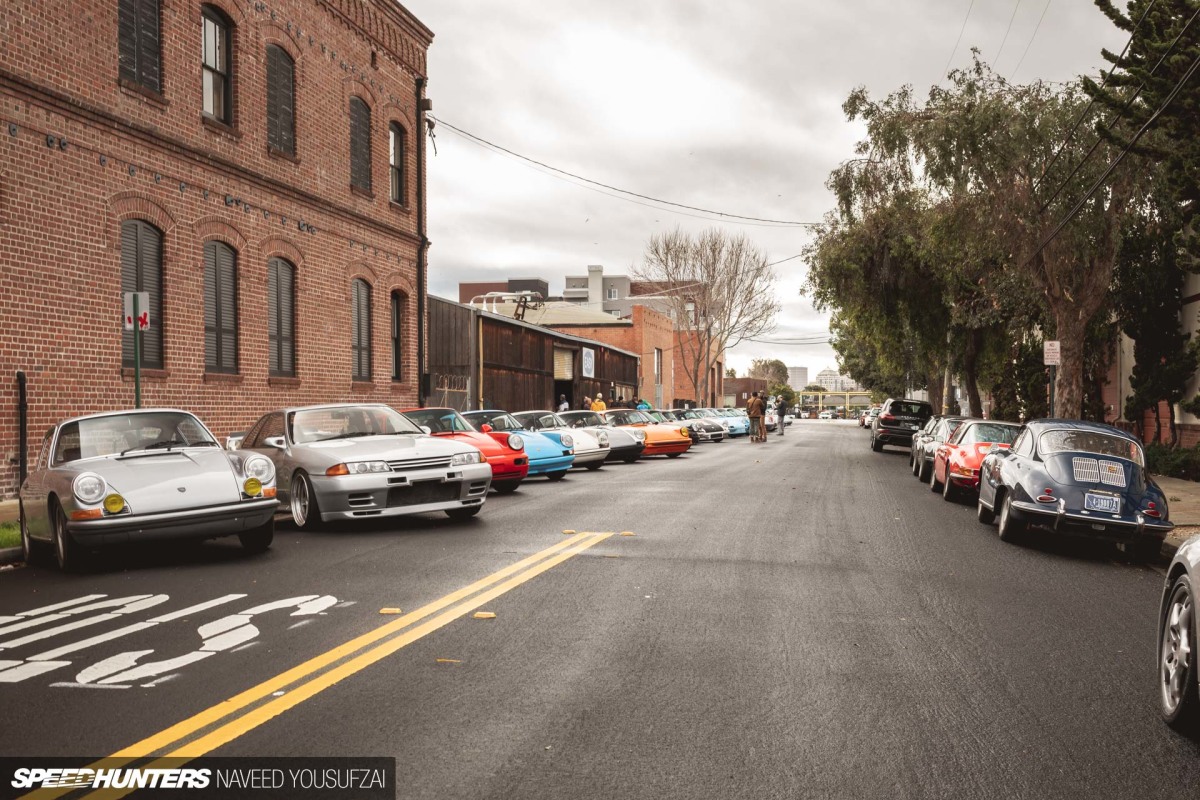 I touched base on RGruppe a few months back during my Rennsport Reunion coverage, but ill give you guys a brief refresher on how this all came to be.
Family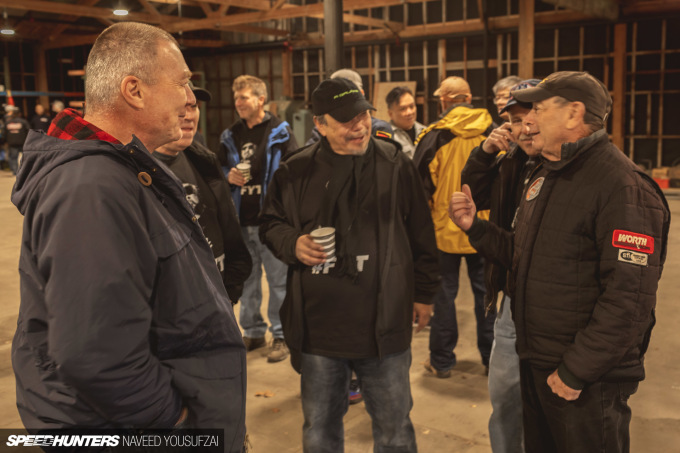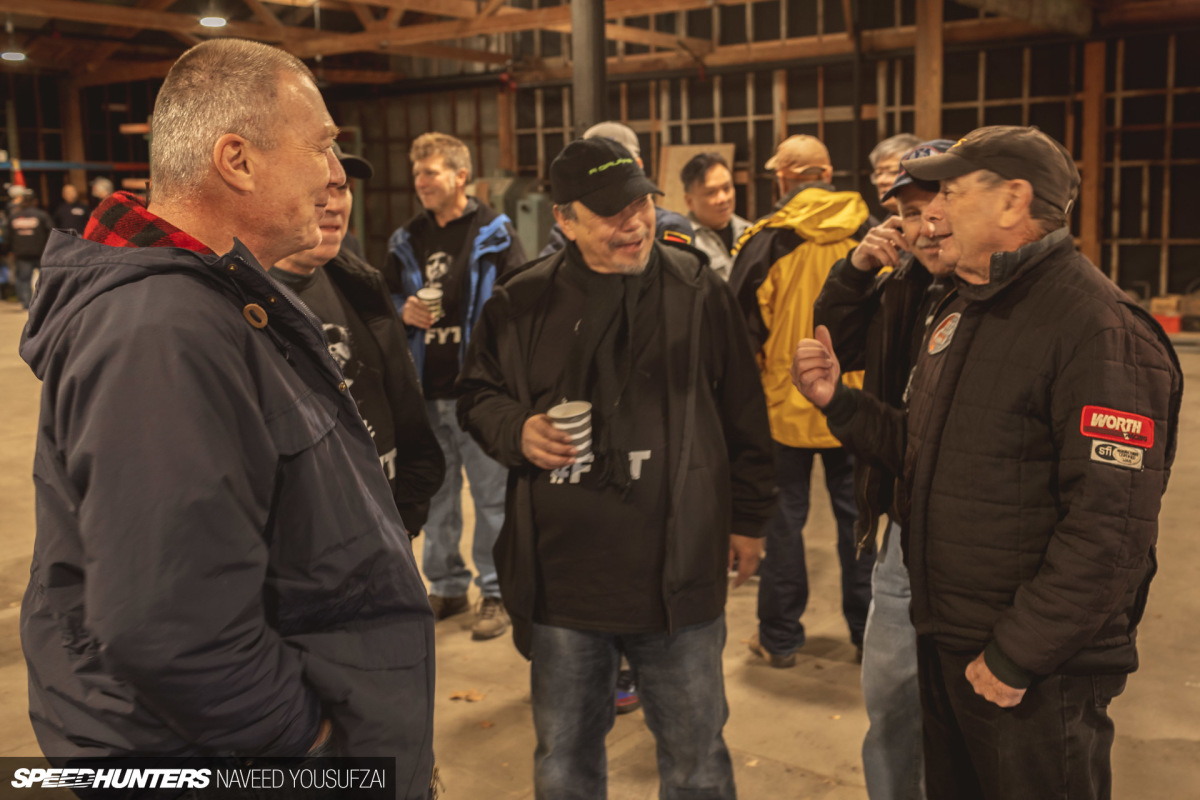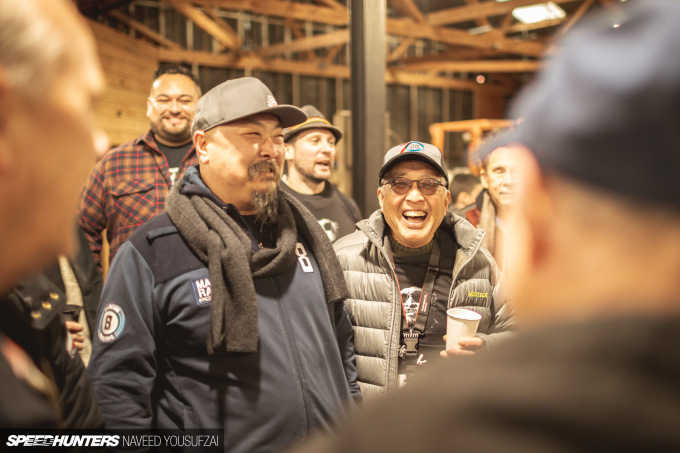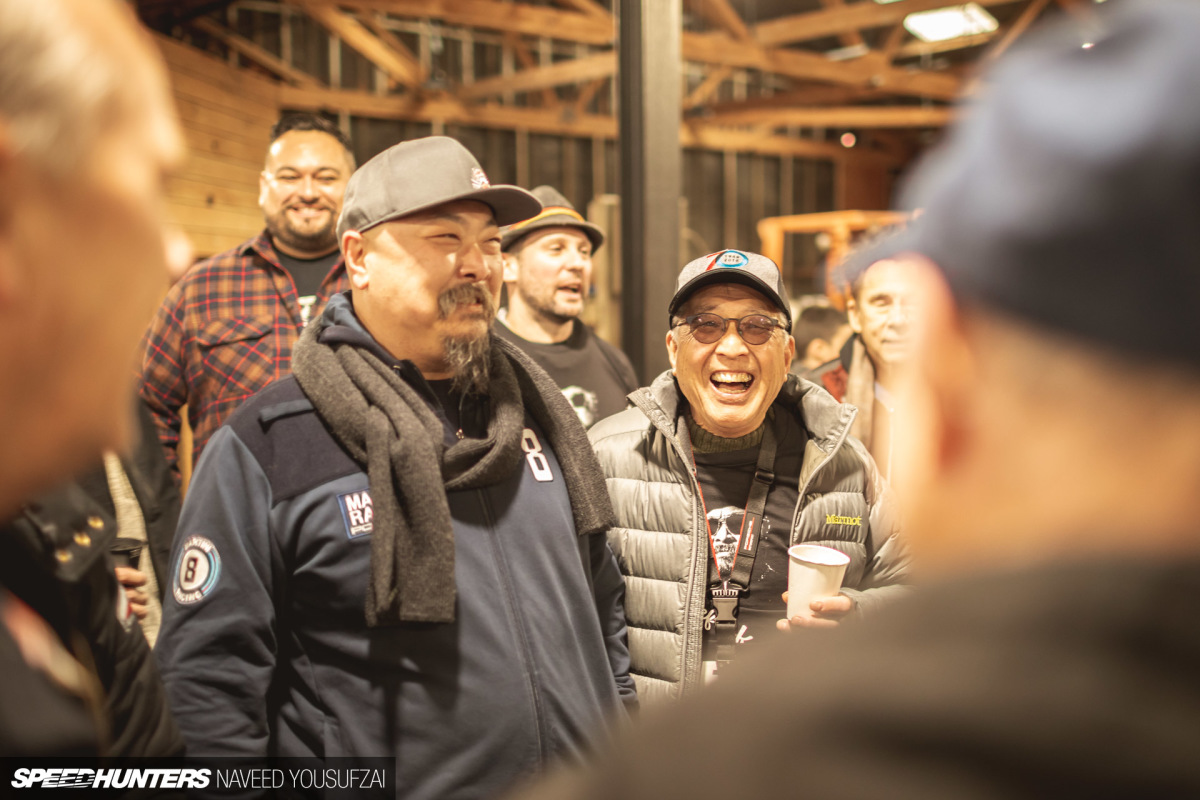 Cris Huergas and Freeman Thomas founded RGruppe about 20 years ago, simply to have a family outside of their family. That might sound a little cliché, but you have to put yourself in time's perspective in order to really understand the underlying meaning of that.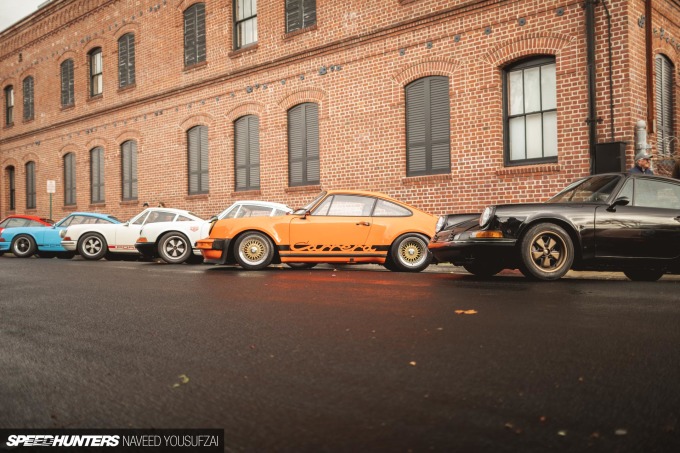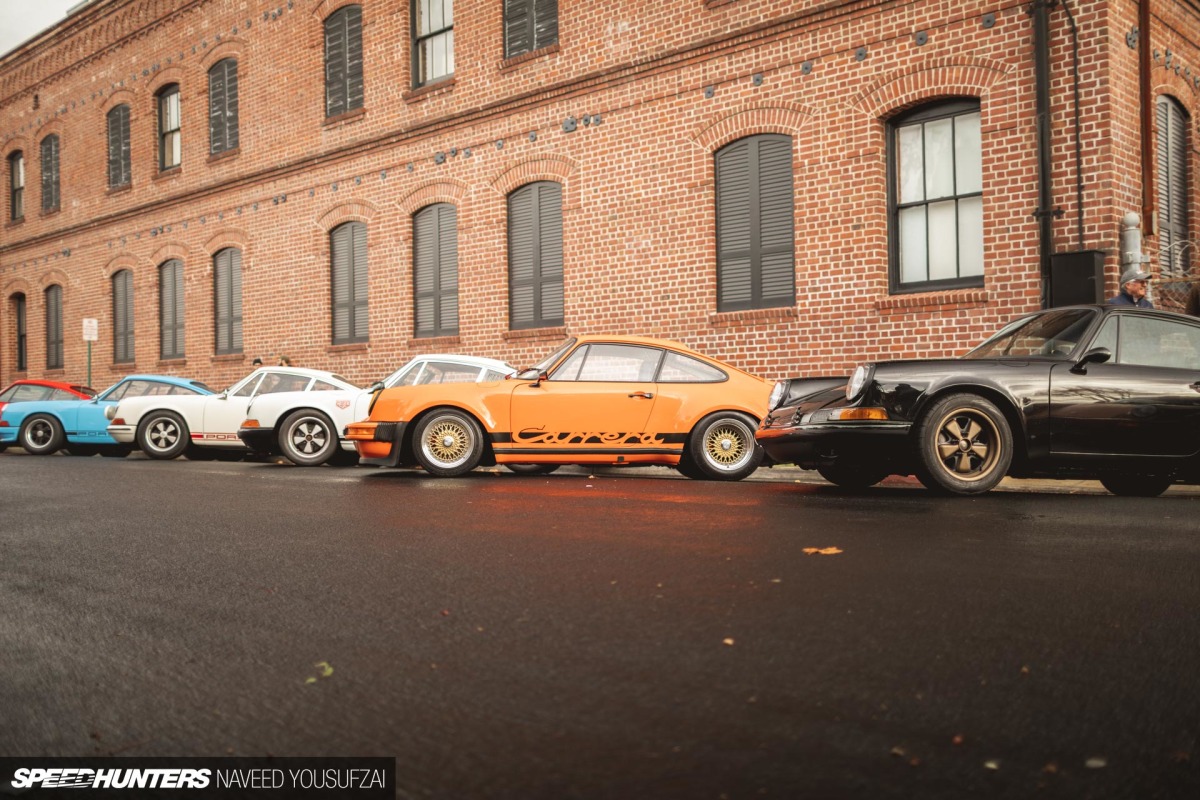 In the last five years or so, we've witnessed a dramatic increase in the number of 911s being built to all sorts of different specifications, ranging from rat rods, to RWBs, and of course the glorious Singers. But prior to these trends, modifying a 911 was almost considered sacrilegious.
The only guys crazy enough to cut their cars or modify them to be better were generally shunned amongst their peers, unless they were actual race cars. After all, you were driving what they considered to be the best from Germany. So it's understandable that when the 'hot rodders' crossed paths, they immediately formed a family-esque bond.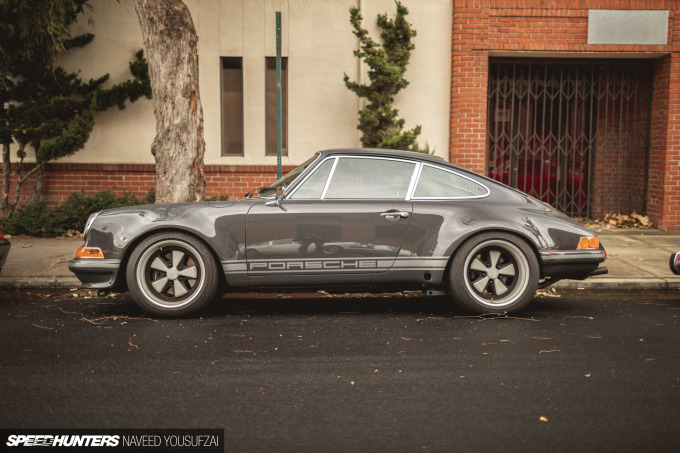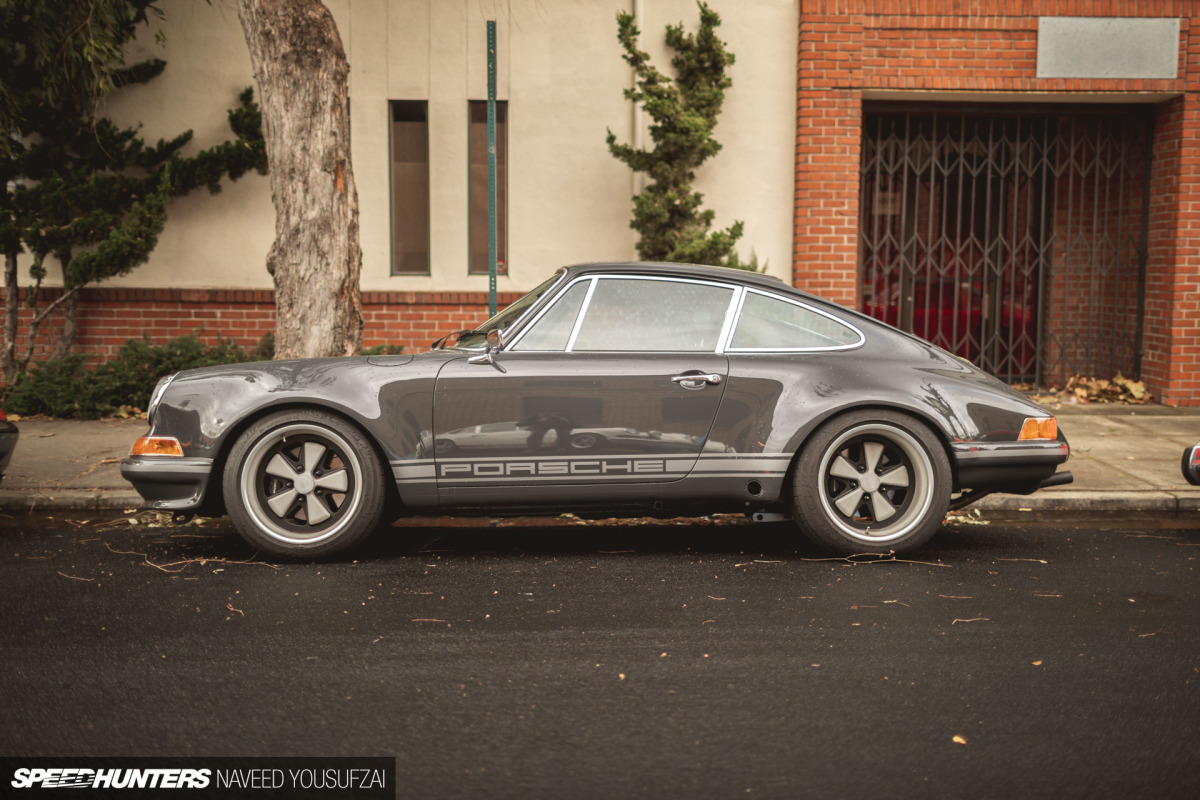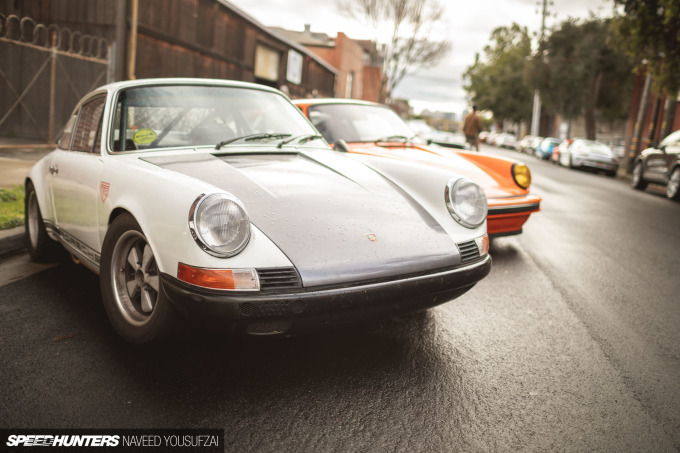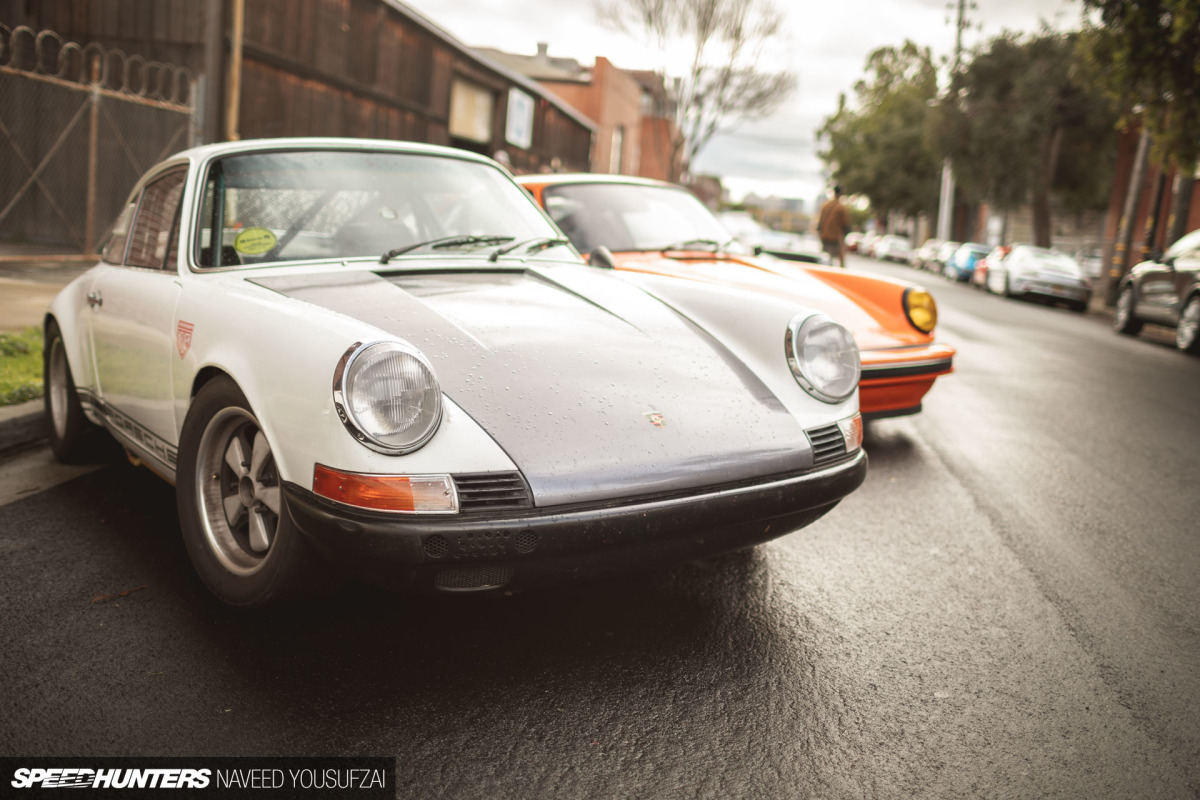 The qualifications to join the group were to own an early 911, primarily between the years of 1965 and 1973, known as the long-hoods, and modifications must be sports purpose-oriented. But most importantly, the owners must fit well amongst the family.
There's a certain caliber of enthusiasm and interest that owners must demonstrate prior to becoming a part of the group. As Cris explains, "No prima donnas, no egos, no personality conflicts, and no politics are allowed. Period." With a cap of 300 members and a wish-to-join list long enough to fill an encyclopedia, RGruppe became known as one of the most desirable groups in the Porsche community.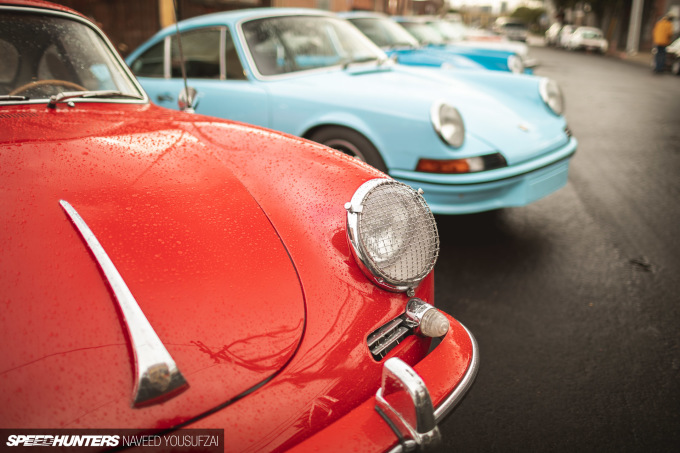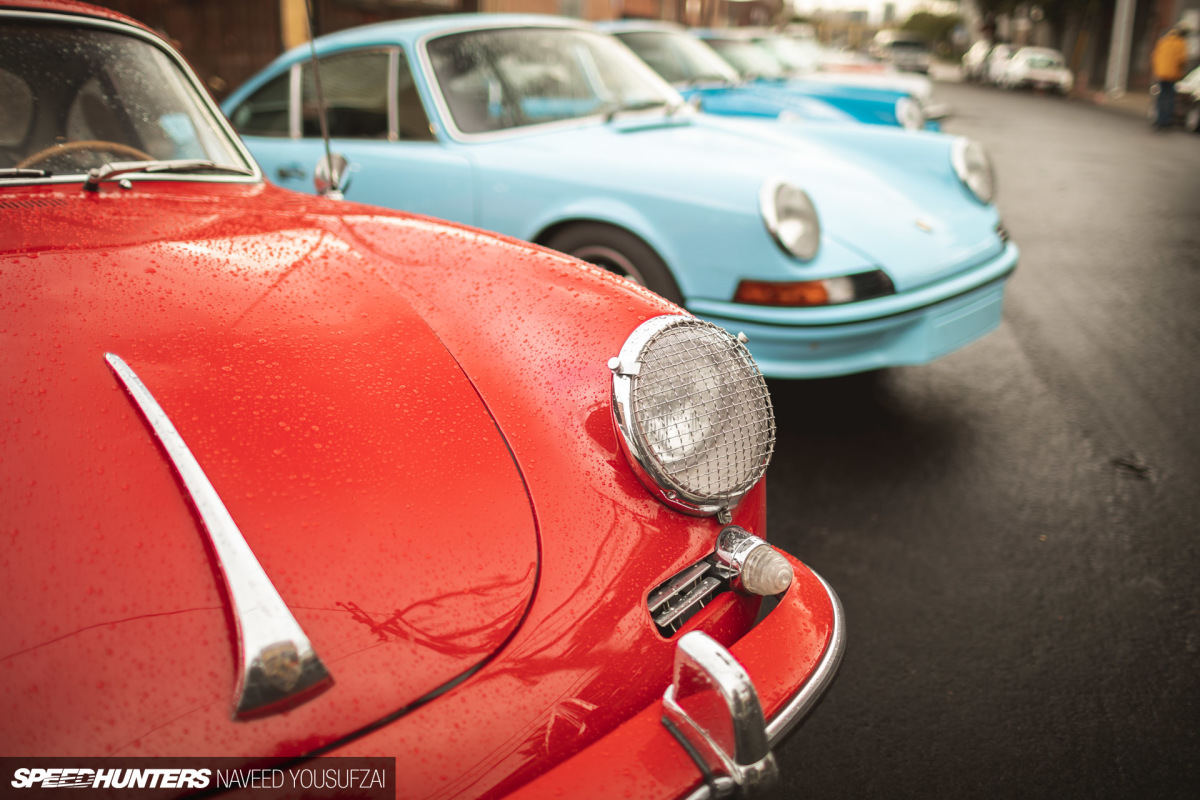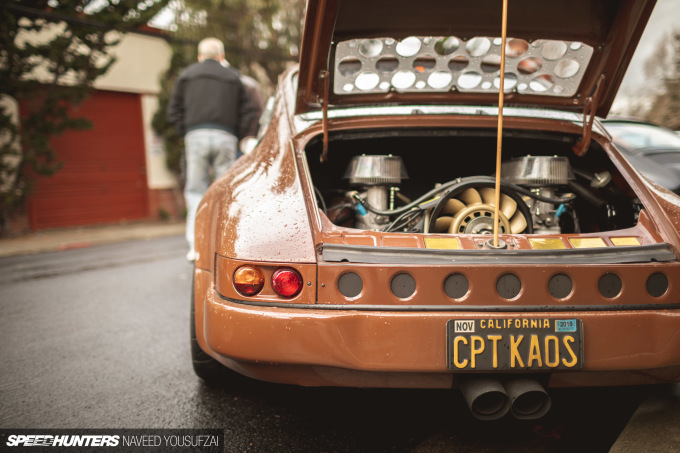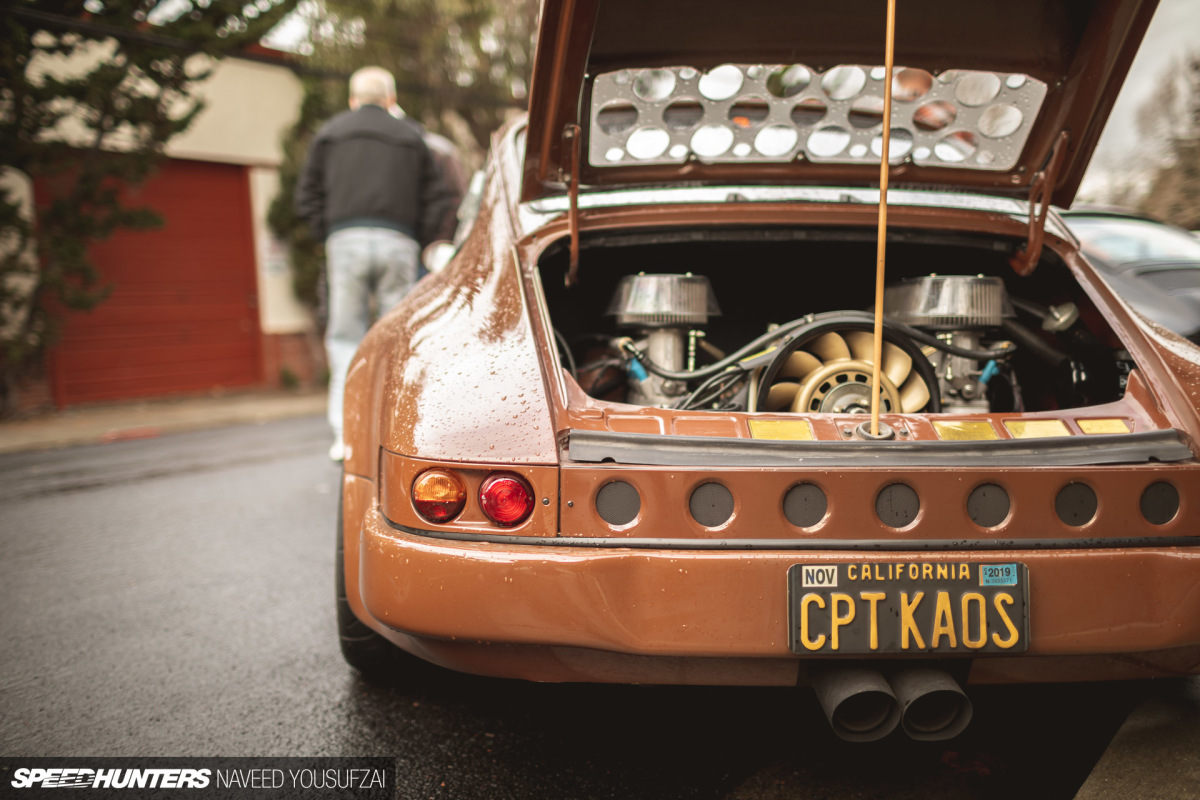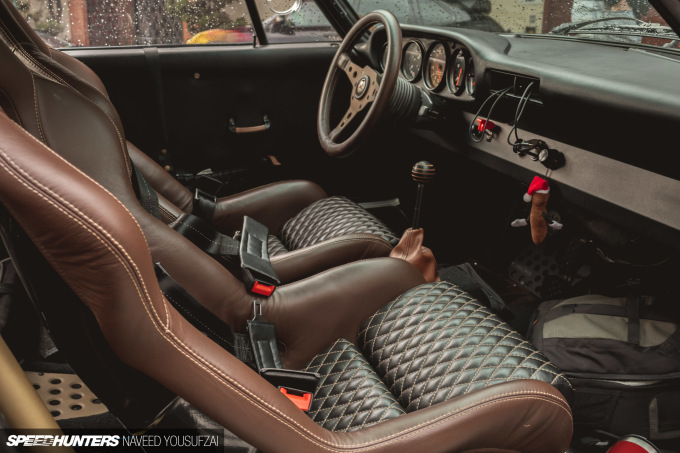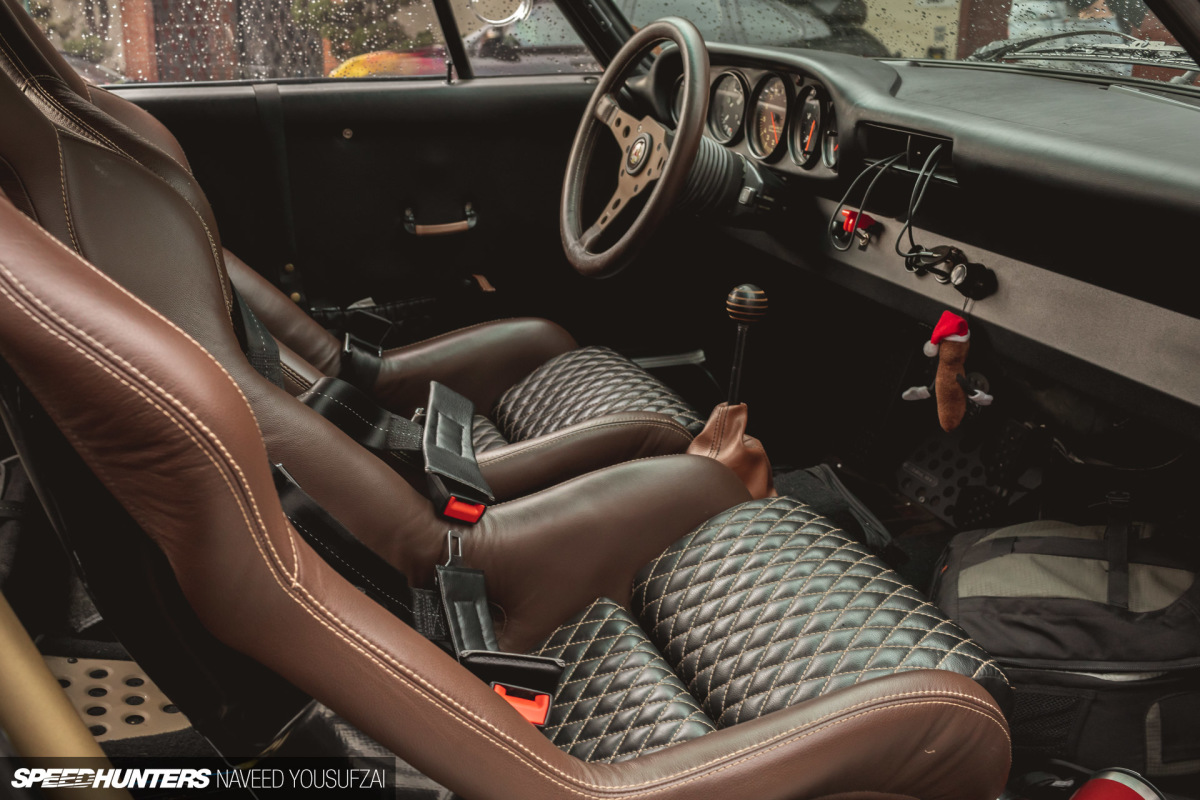 But with that came a tremendous amount of hate from the other spectrum of the community as well. Critics claimed this was some sort of high-horse community that's typically strung with deceptions of looking fast, but not acting the part. In reality though, it's quite the opposite.
Driving – It's What They're Meant For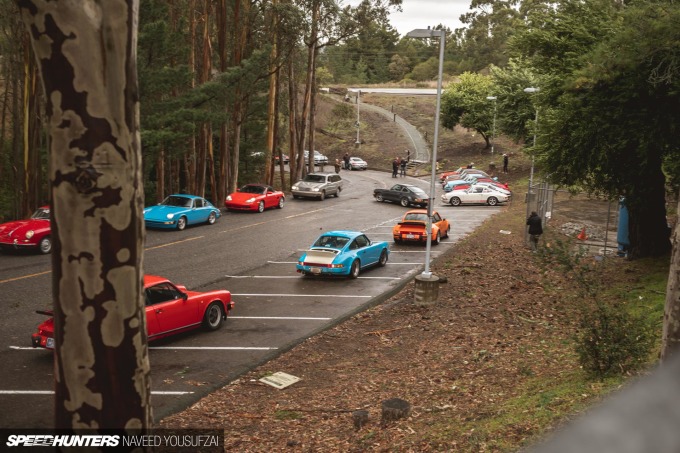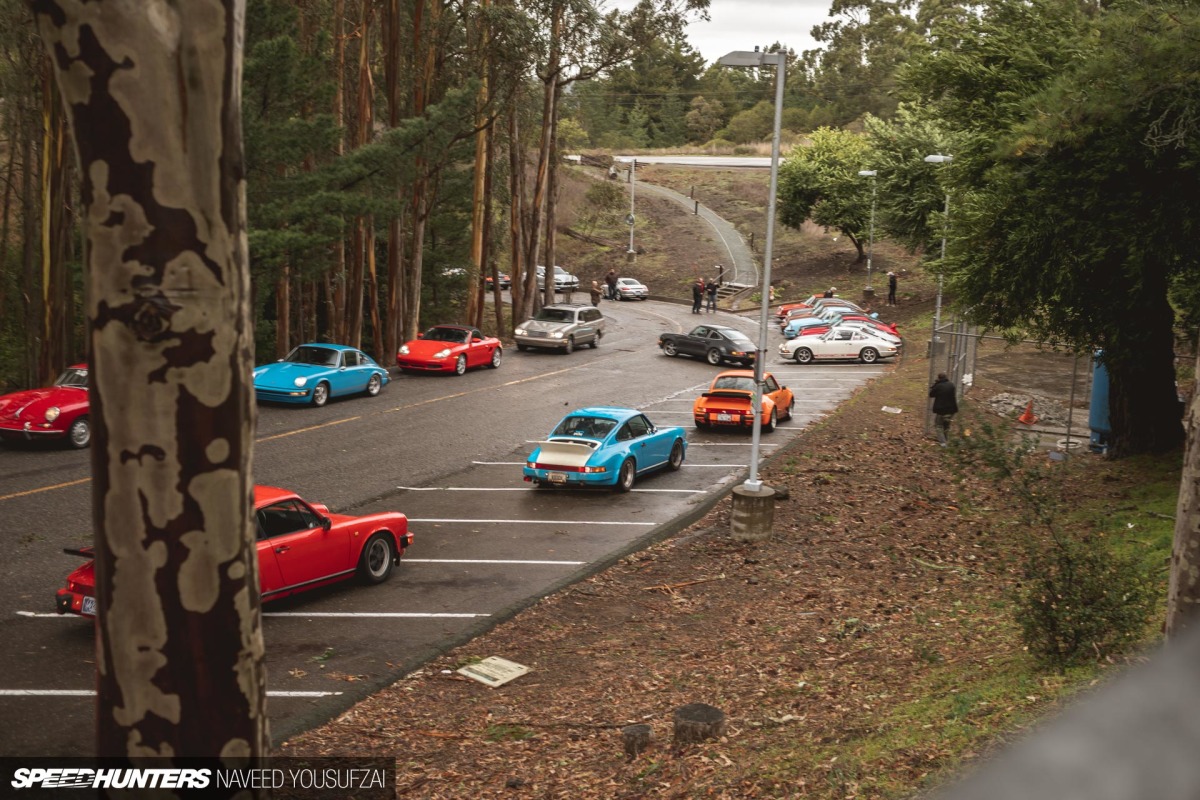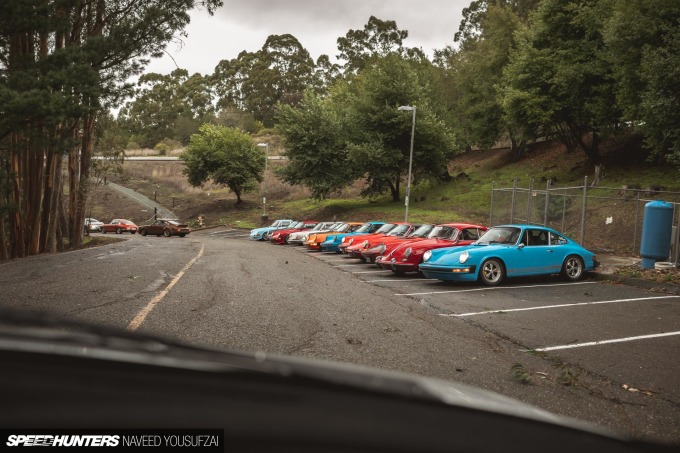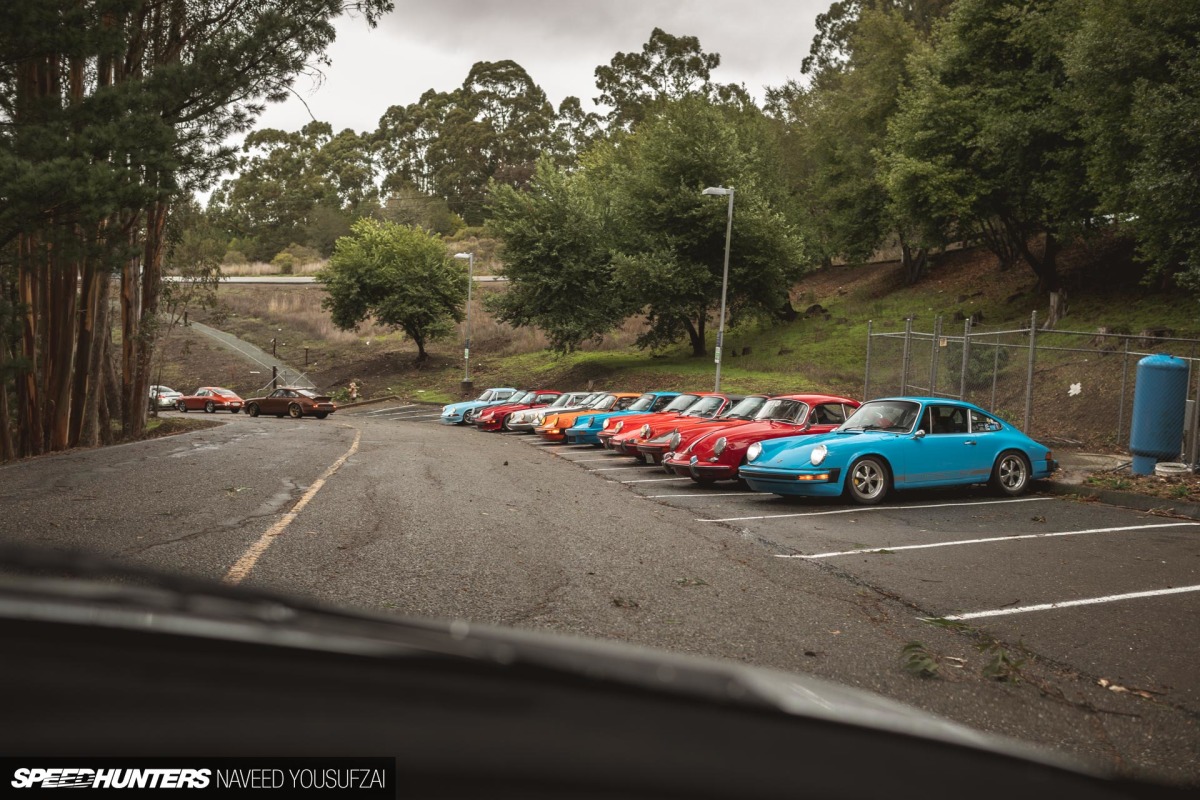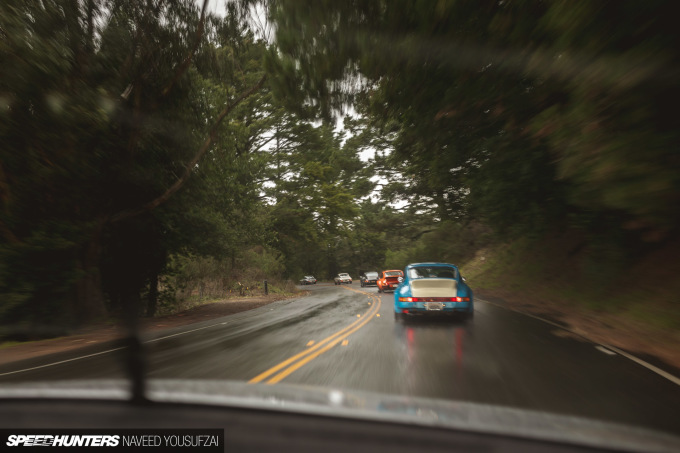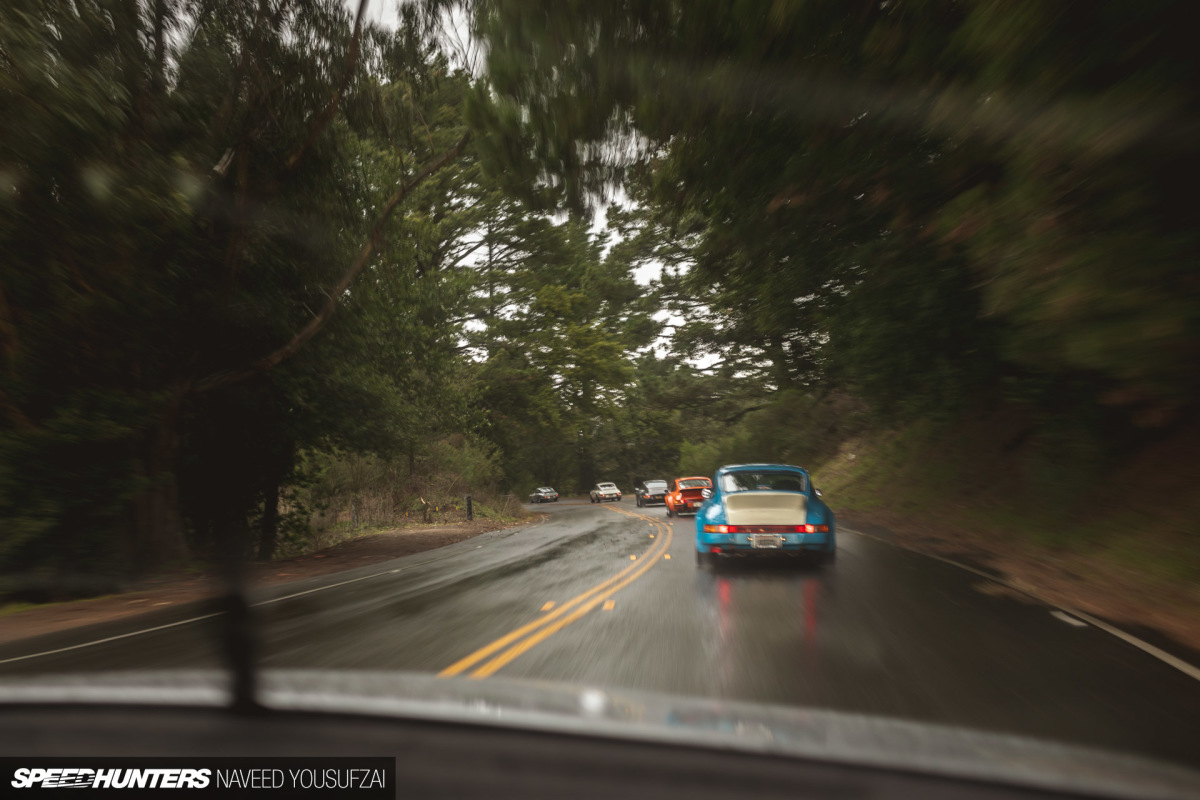 Although it's never the same group of cars that show up to the monthly gathering, it can become a little repetitive. So to keep things interesting, members of the group throw driving events a few times throughout the year.
More often than not, these drives include spirited runs on the back roads of Northern and Southern California, and sometimes even three or four-day-long organized rallies, with a special track day included.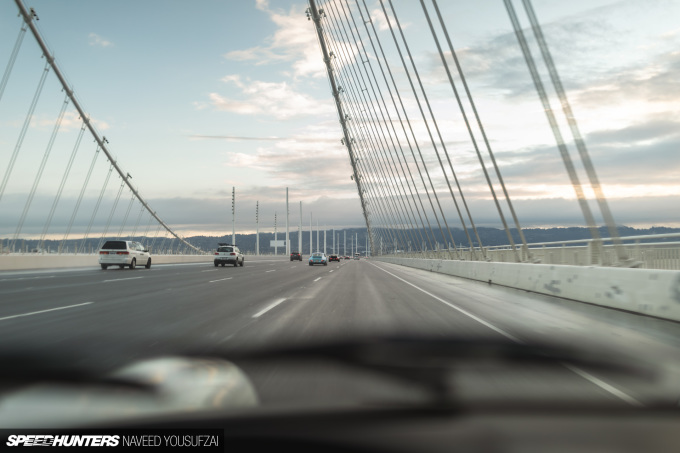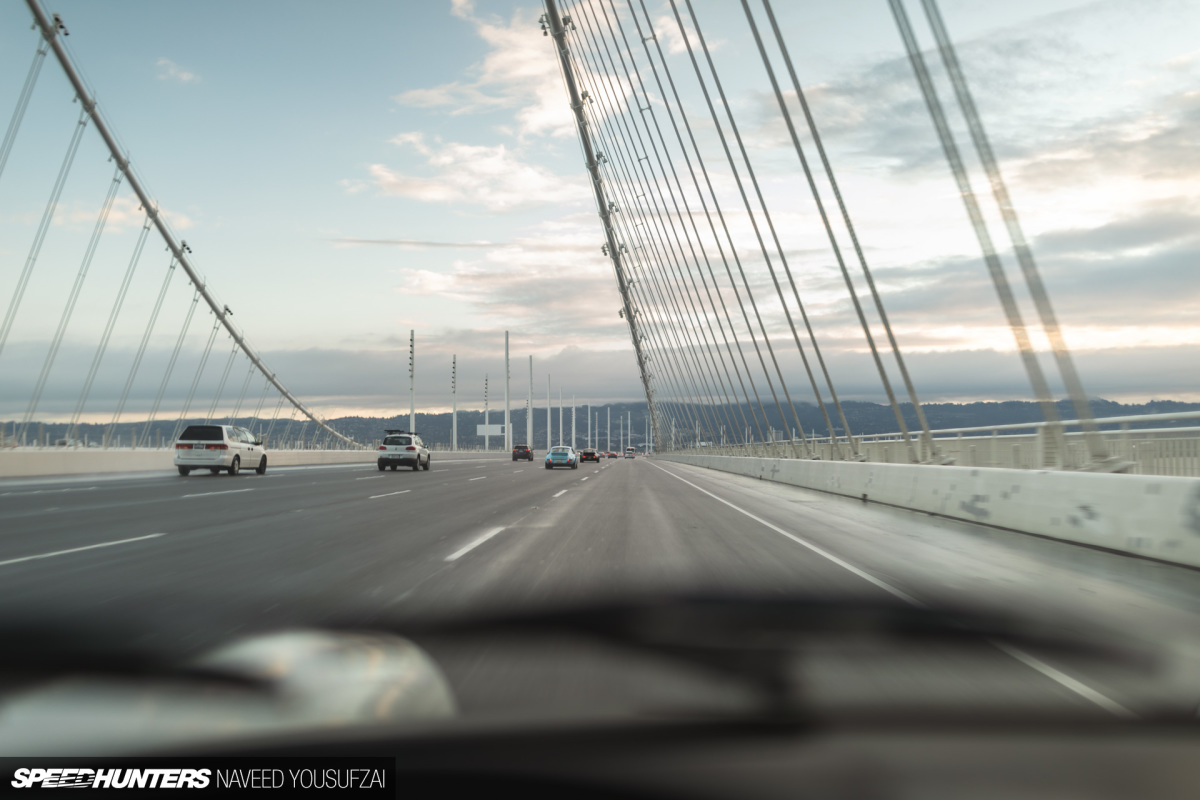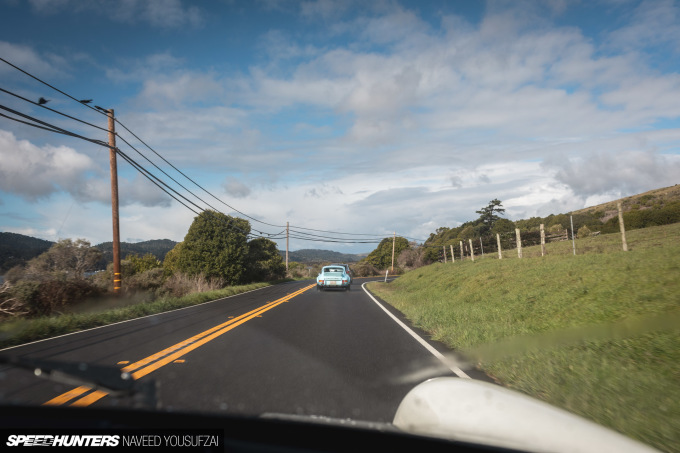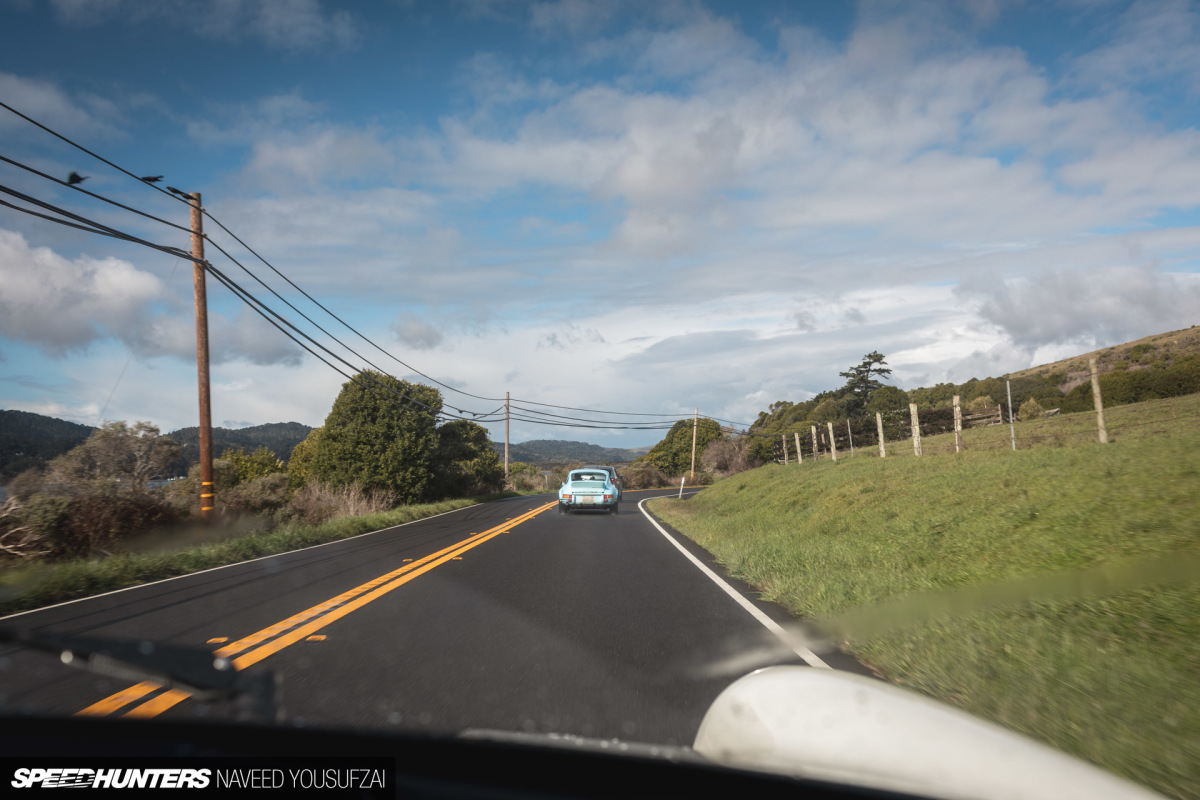 The most recent drive – called SeaRennen – took place this past weekend. The term rennen translates directly to run in English, thus resulting in a rather fitting name for the occasion.
The start point was at EASY, which is based out in the East Bay, and would end at Nick's Cove in Tomales Bay, home of the best oysters in California. The run would be roughly 75 miles in each direction, and would take up the majority of the day using the fun roads.
Our morning started at the tip of dawn, with a short trek from my place in the east bay area over to San Francisco, where my good friend G would be lending me one of my favorite Porsche's to drive – a 1975 Euro Carrera MFI. I chose this particular 911 amongst his stable because it embodies everything a 911 should be, but in a far subtler form.
The easiest explanation behind this car is that it's a full blown Carrera RS, with a G-body slapped on top of it. It gives you an indescribably visceral and raw driving experience, and even many Porsche enthusiasts don't know of the beast hidden within it.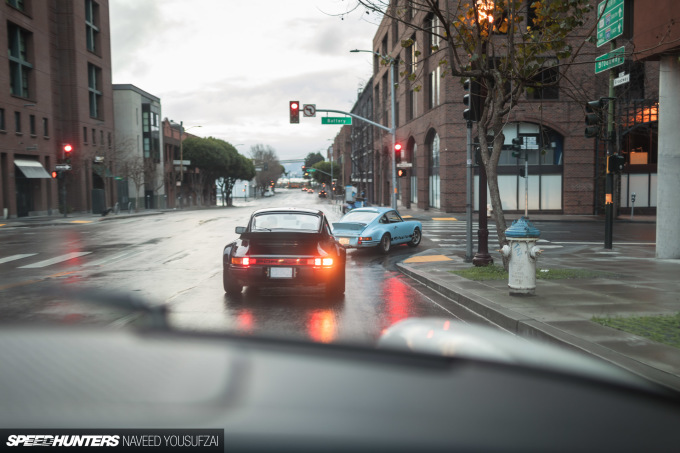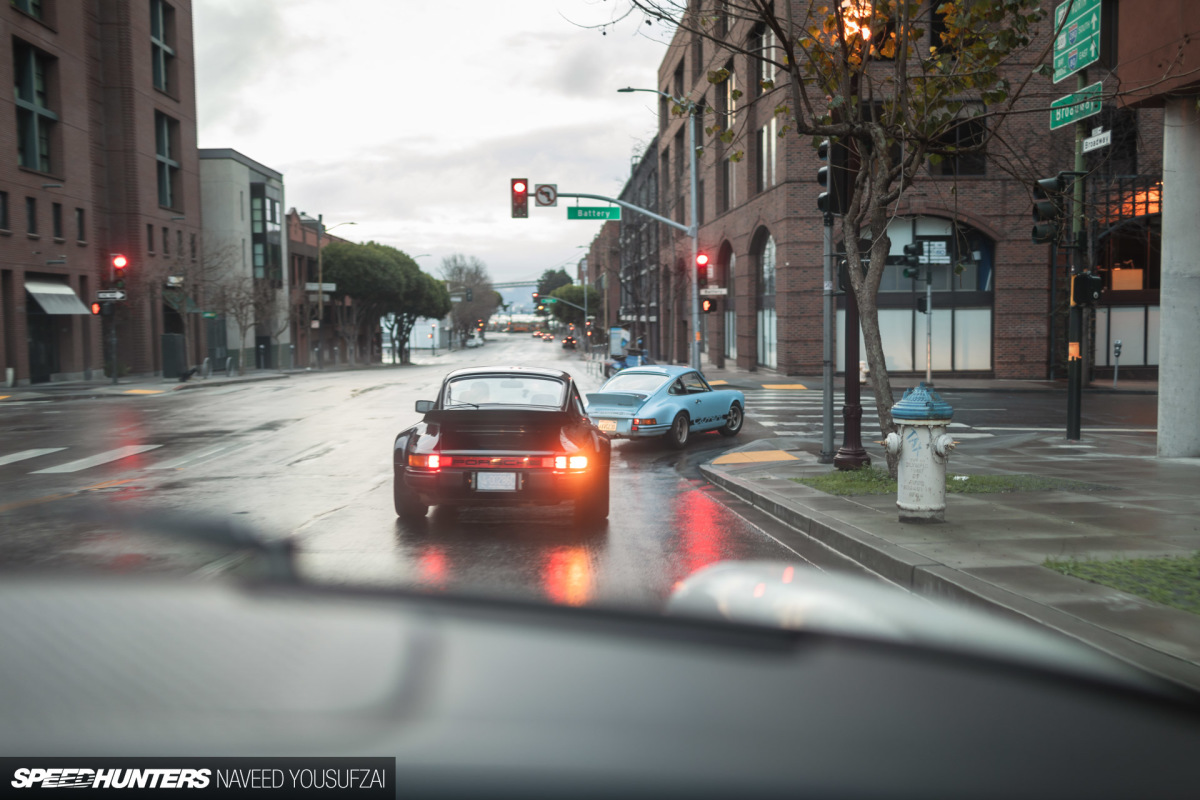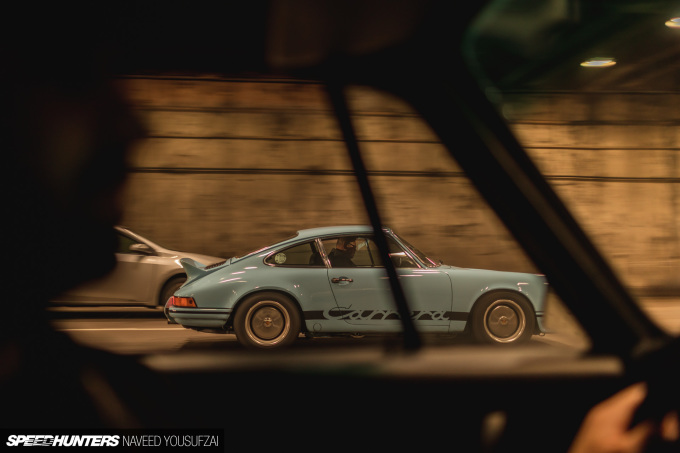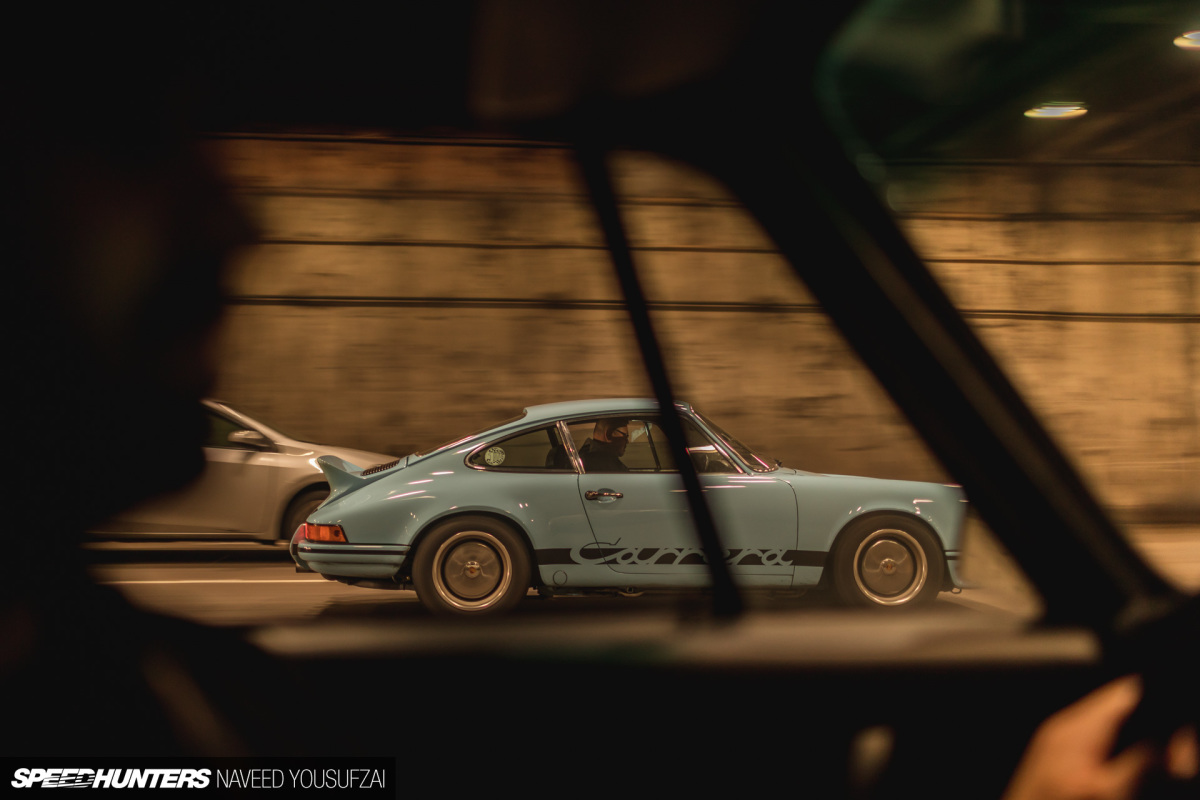 With Cris piloting the Widow Maker and G in the '73 RS, we set forth to EASY.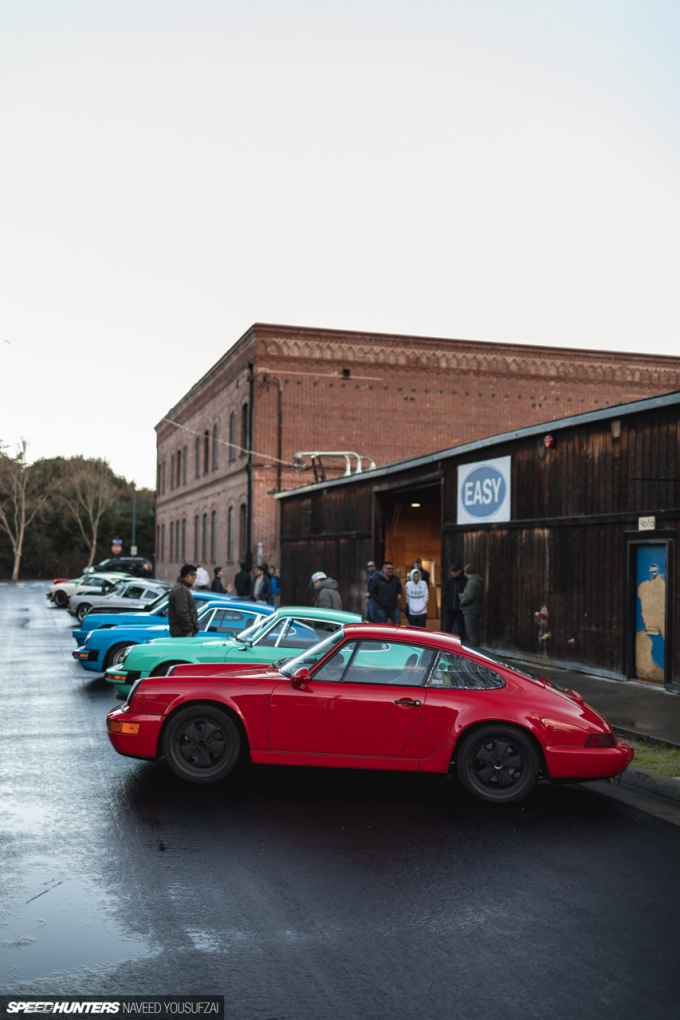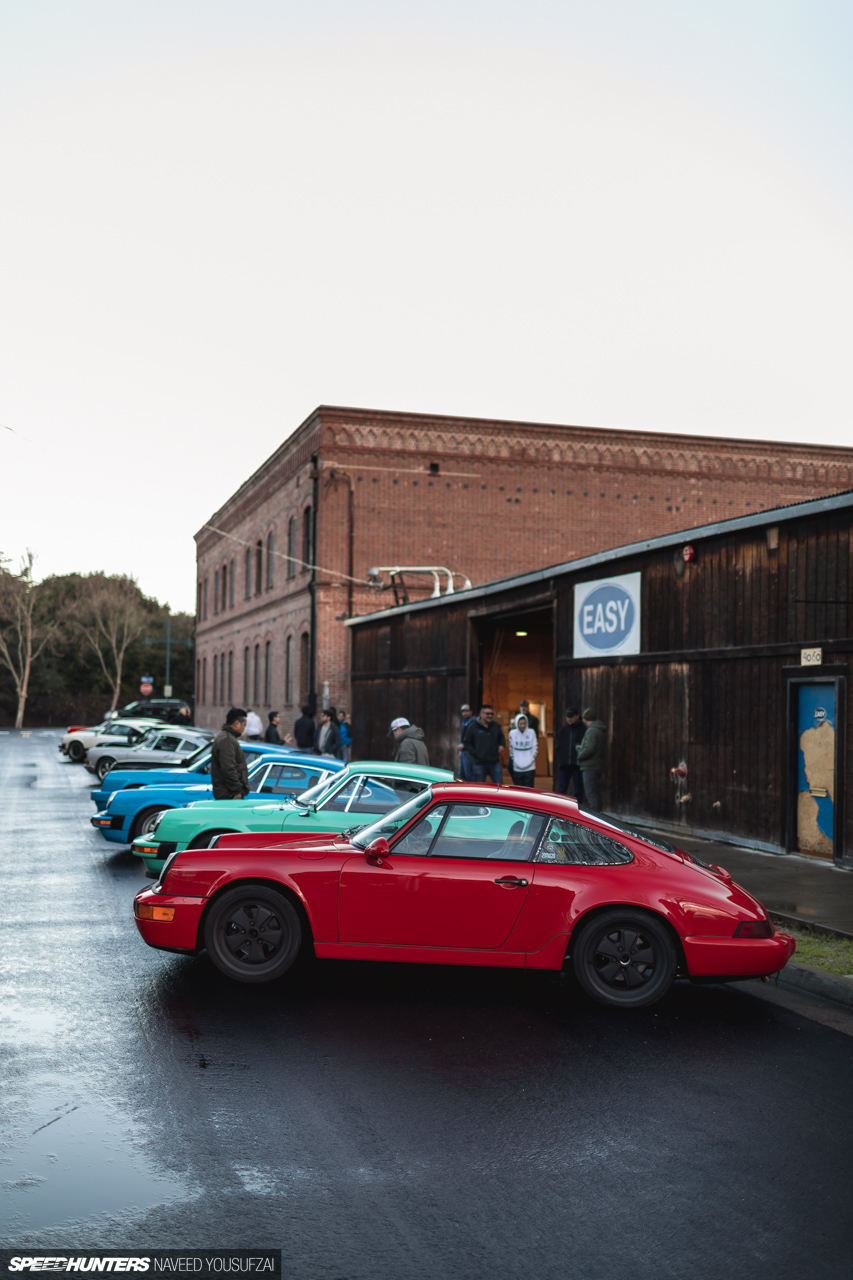 Upon arrival, there were around 25 other 911s waiting eagerly in the lot to start the run. A few short conversations later, we set forth on the journey to the North Bay.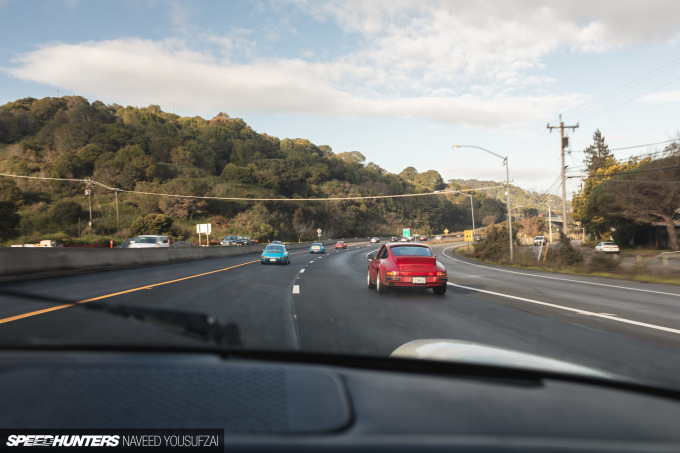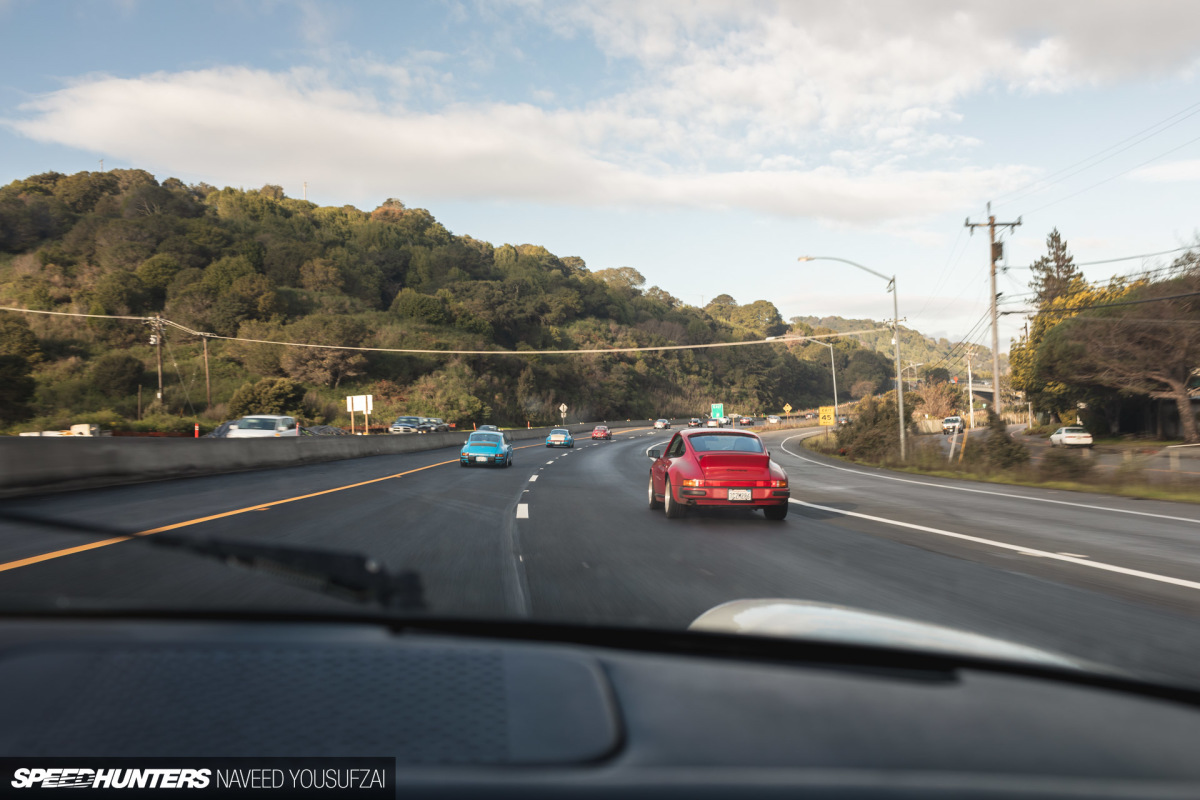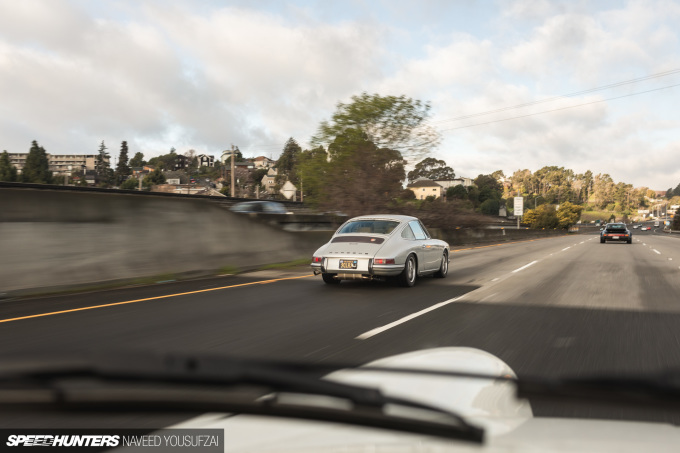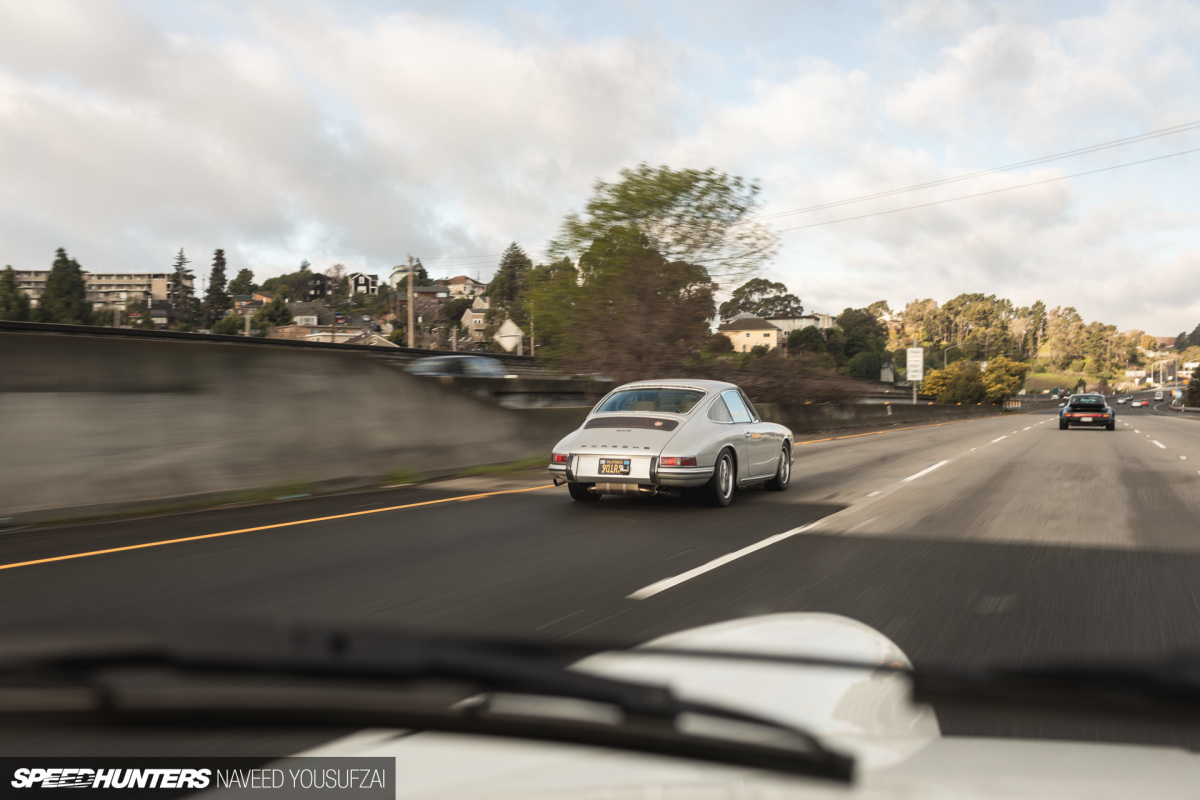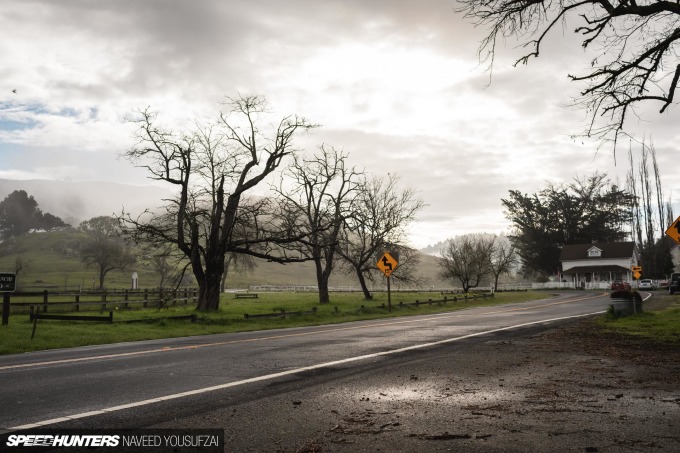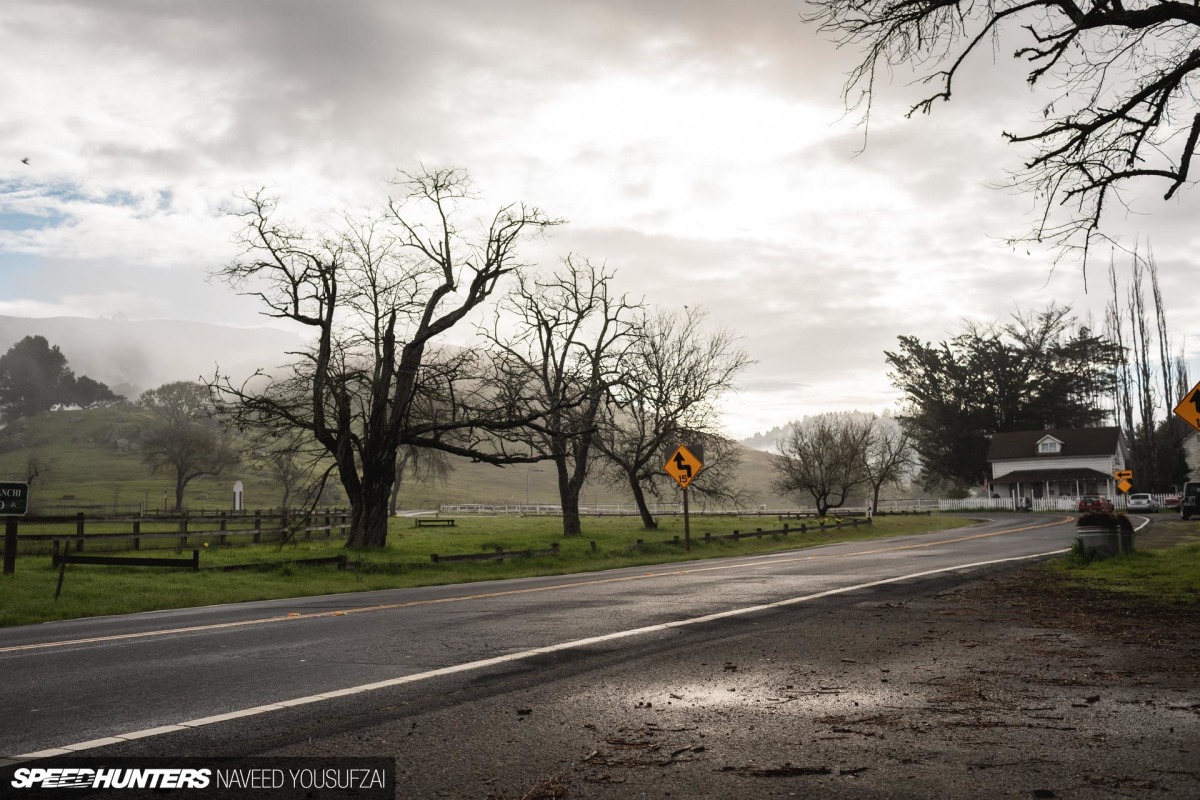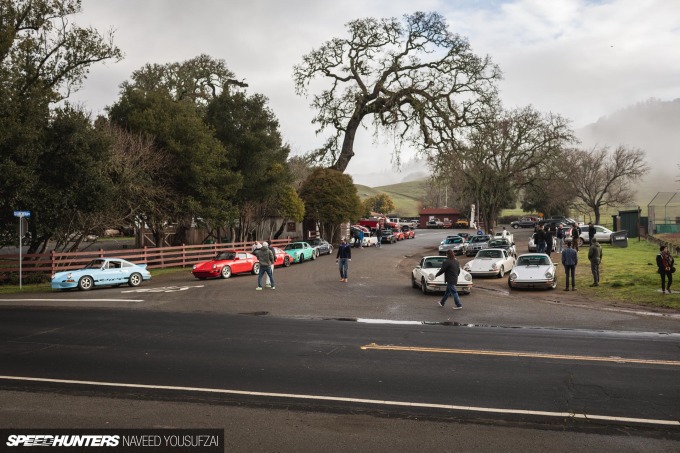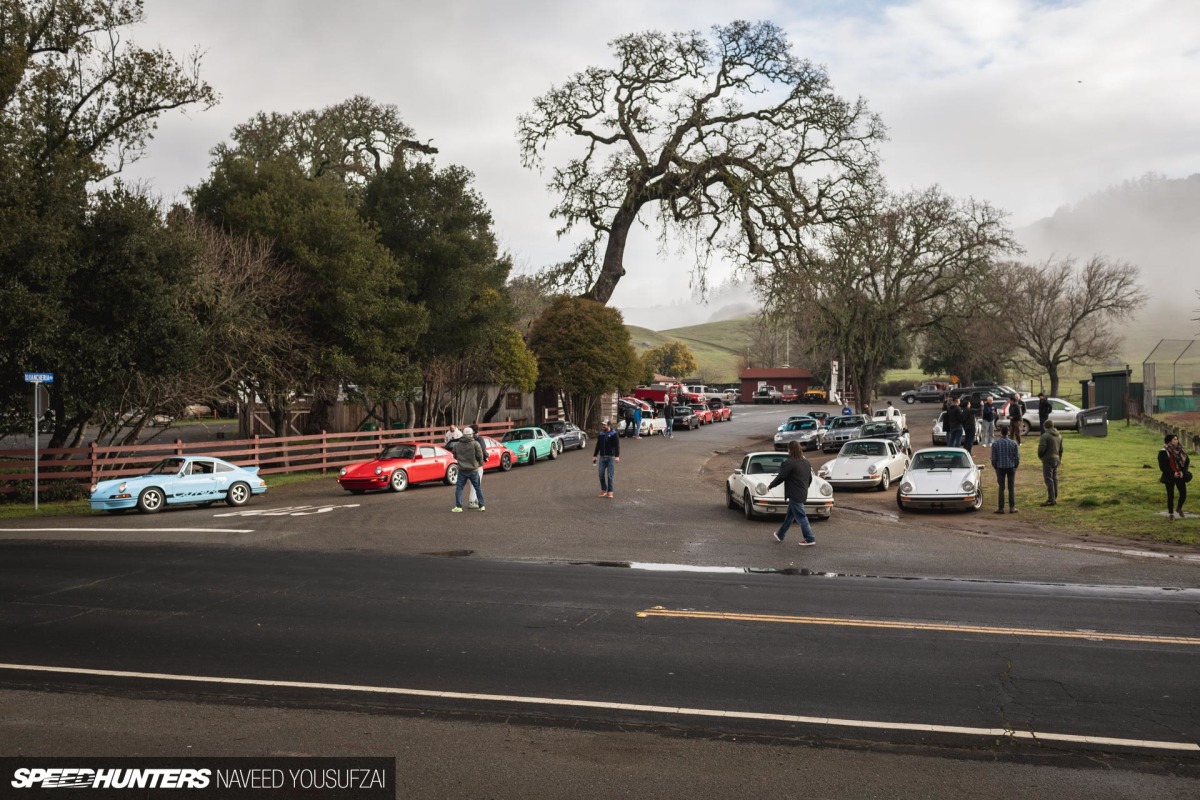 The drive itself included everything from a highway cruise to tight and technical twisties through some of the most iconic and scenic roads that California has to offer.
Throw some precipitation in the mix, and you end up with a challenging driver-centric route to the endpoint, save for a couple of photo stops along the way.
Camaraderie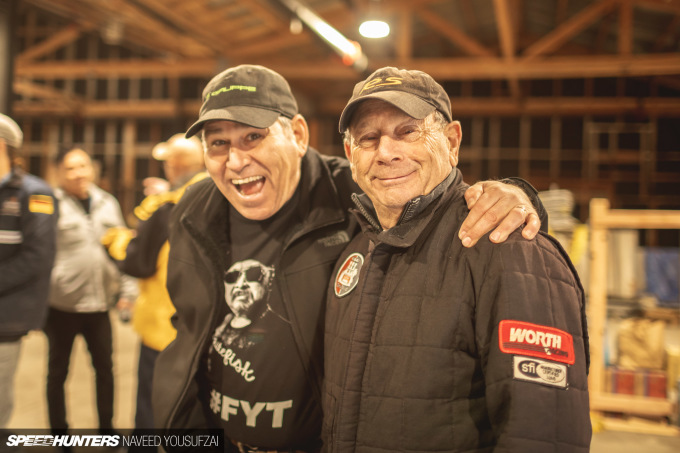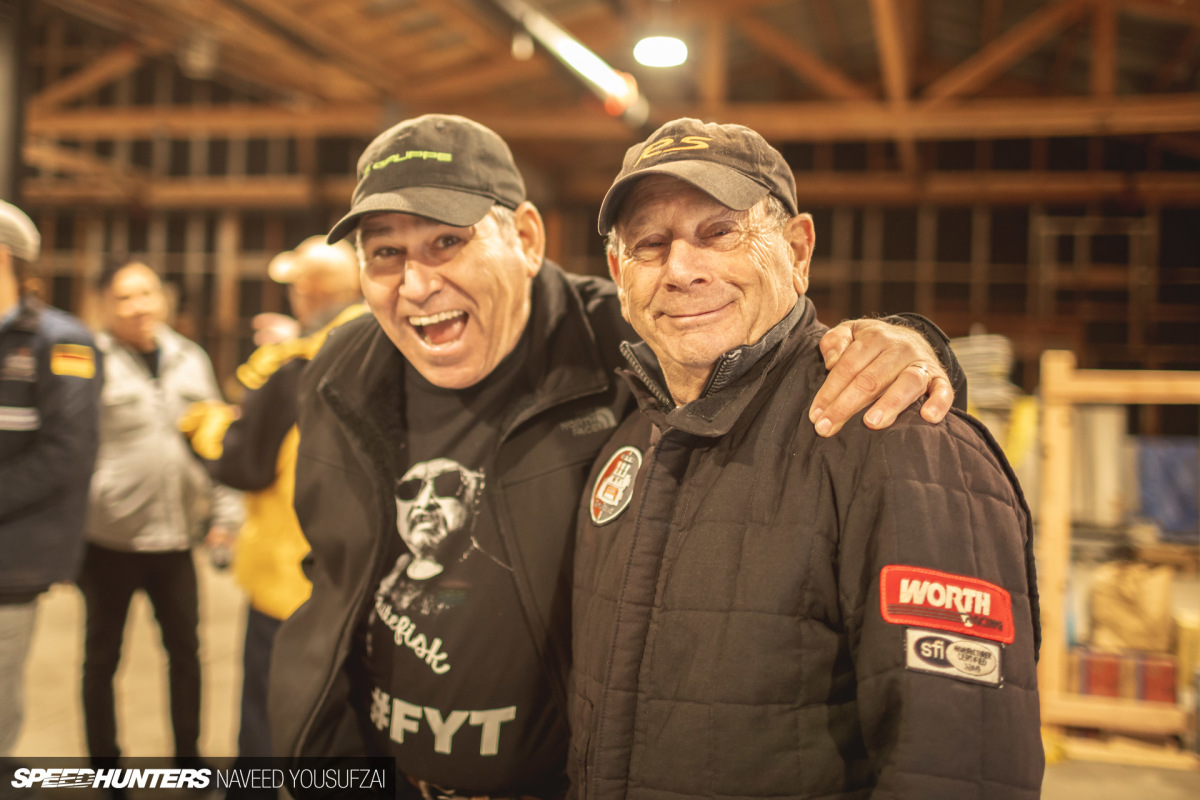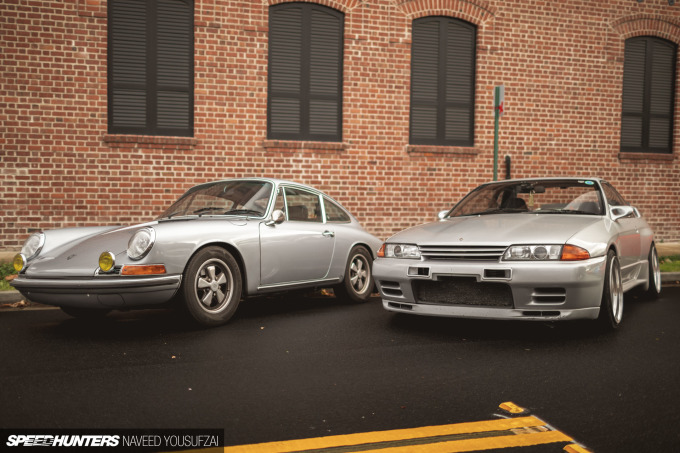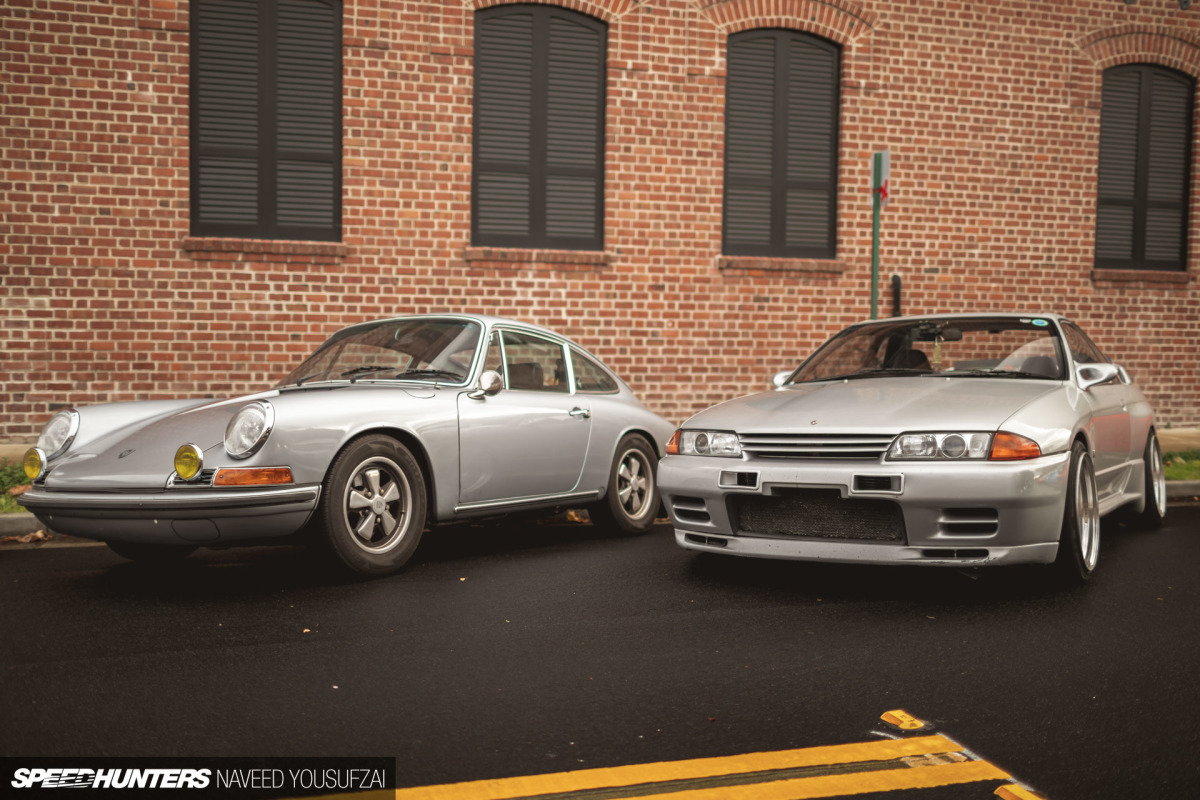 I personally don't own a Porsche, but never have I felt so welcomed amongst of group of individuals whose common interest is cars. From the first day I attended an RGruppe event, I was greeted with smiles, laughter, terribly dry but utterly funny dad jokes, and just an astonishing positive vibe amongst the group.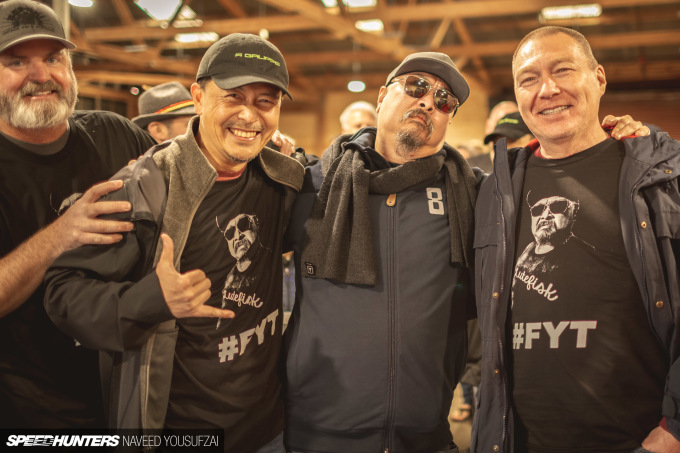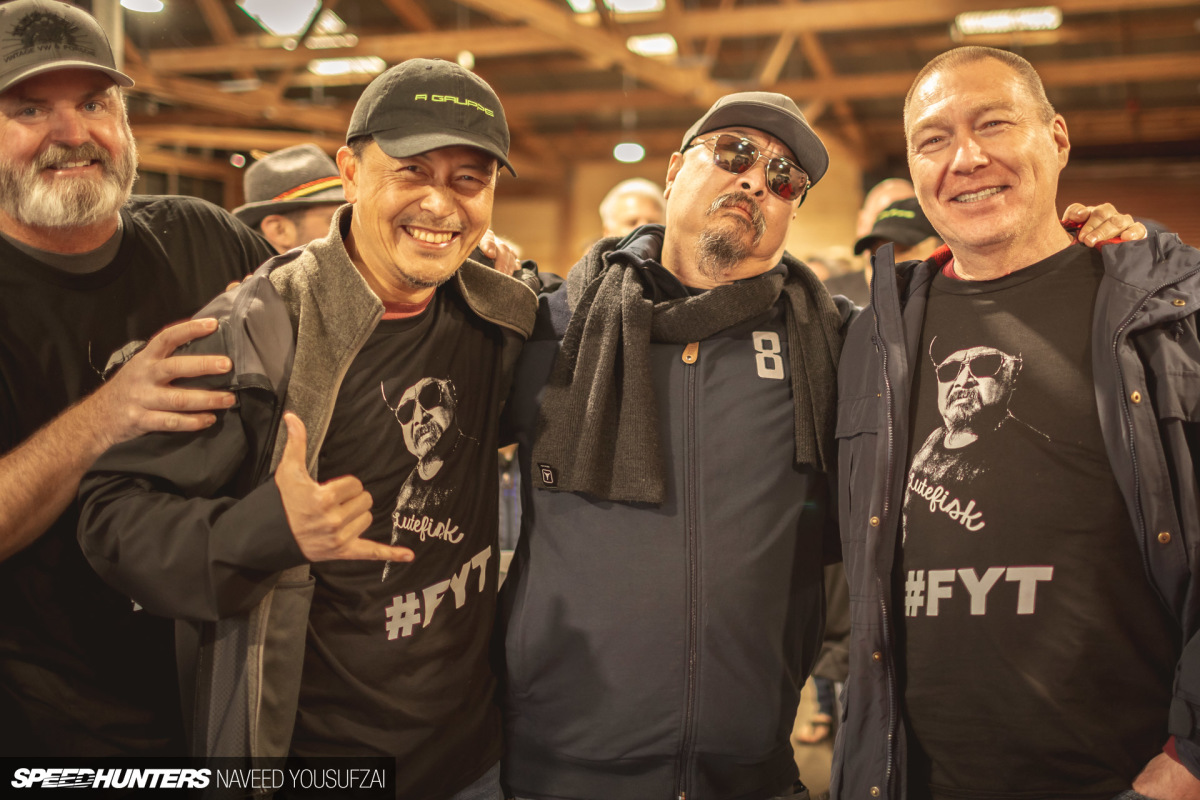 These guys come from all sorts of different trades, and yet, still manage to offer something unique within the group, whether it be knowledge on fixing some sort of problem, lending life advise to a friend who is in a rough pickle, or organizing some of the best pranks on each other (take a close look at the face on the shirt).
I could go on forever about the sense of camaraderie amongst the group and their open-mindedness to enthusiasts alike, but perhaps at this point it would be best to hear from some of the members directly. After all, their thoughts count more than mine.
Troy San Jose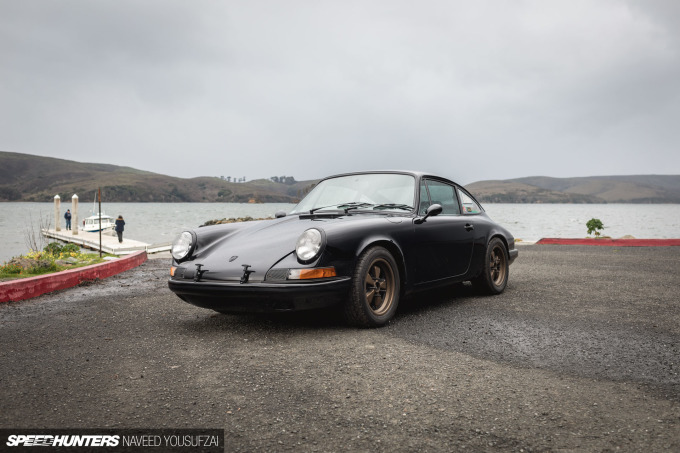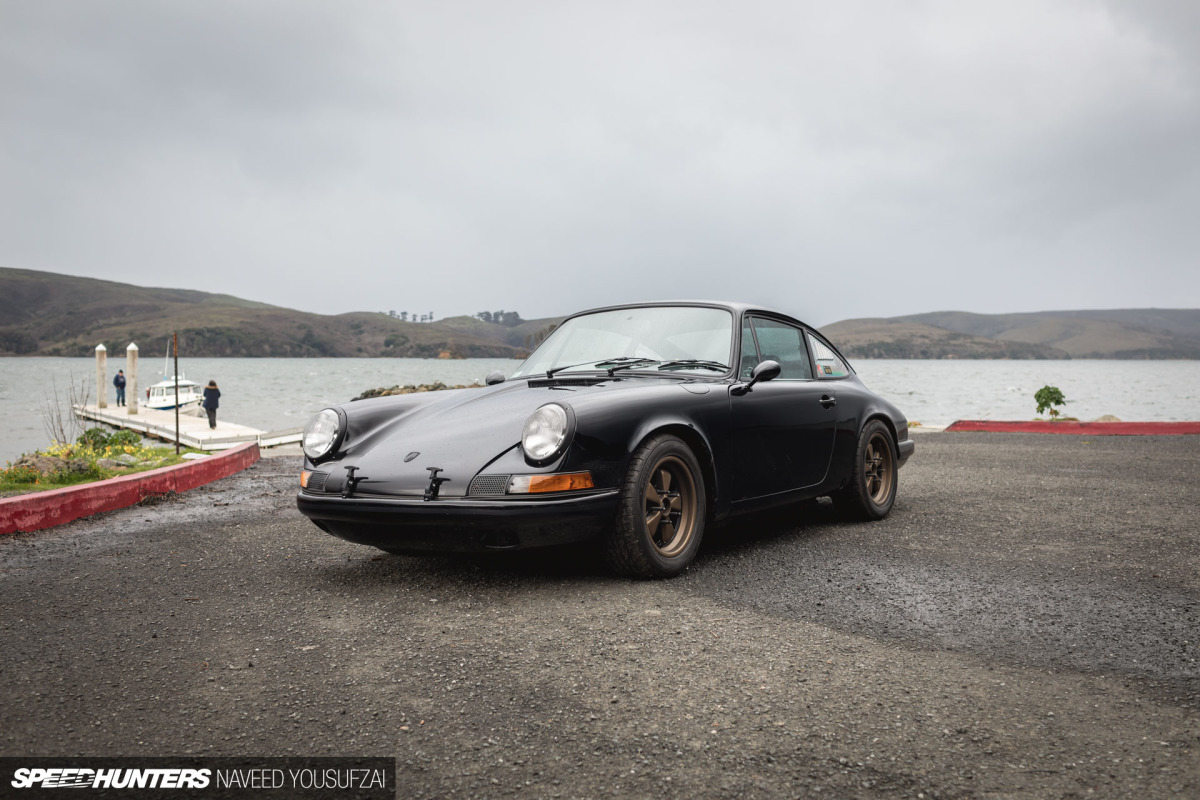 Troy is the main organizer for SeaRennen, and has been a contributing member of RGruppe for many years. He's owned around six Porsches in the past, and currently holds three in his stable. In Troy's words, "I chose the 911 platform because I feel they're just the perfect car to me. Sure, there are faster cars out there, but pushing an old 911 near its limits is that white-knuckle experience I enjoy. It's as analog and connected to the road as it can be."
His spotlighted 911 here is named ' Vader' as it was specially ordered back in 1971 as a paint-to-sample triple black 911T. The car itself has quite a long story, involving a shady shop, some federal agents, and even the DA, but we'll save that story for another time…
Regardless, it gives you a solid idea of how much time and effort was invested into this café racer-inspired 911.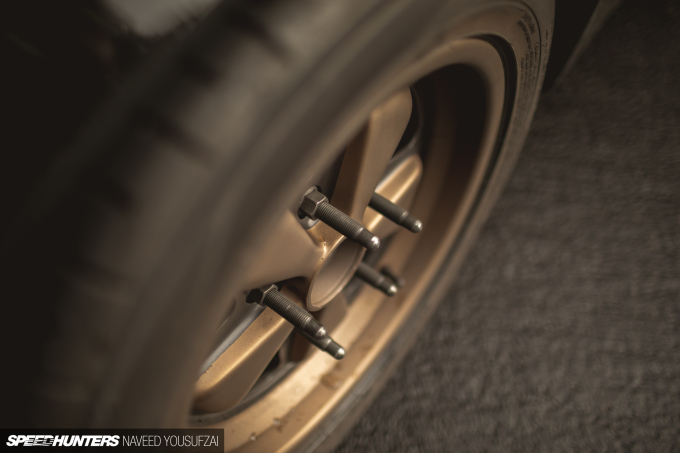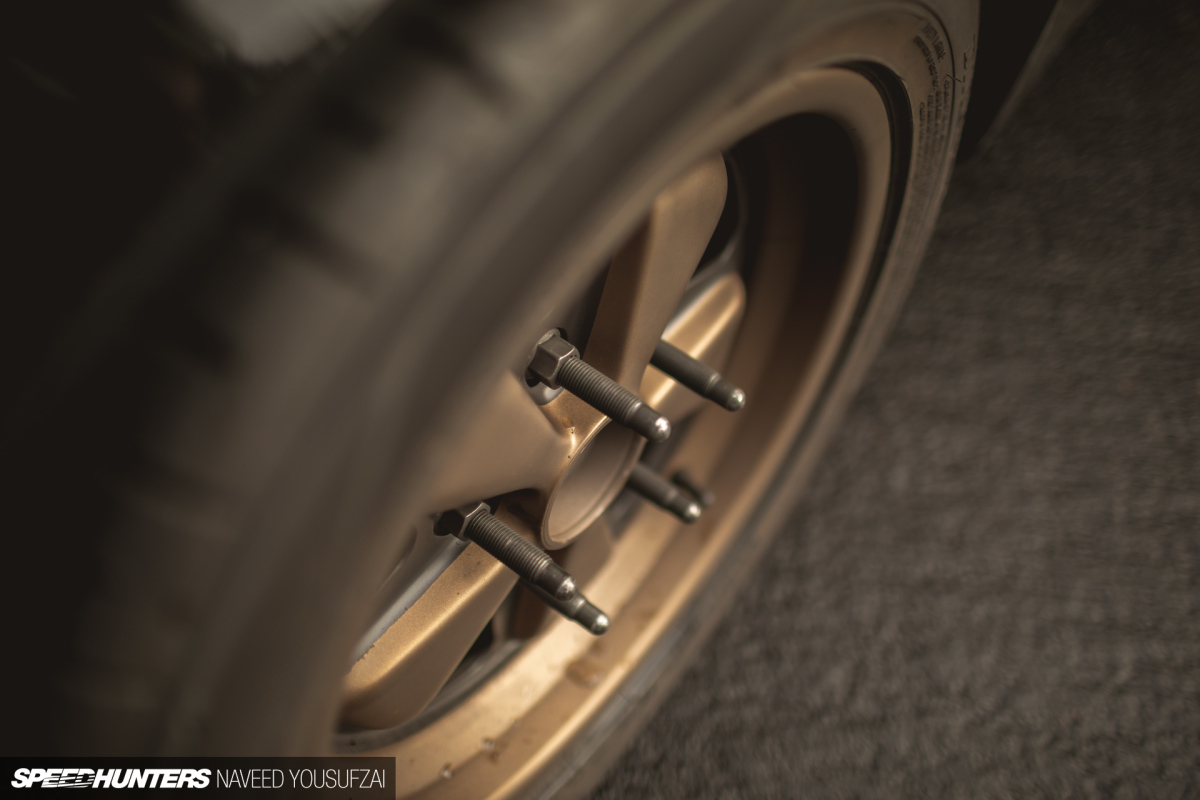 Troy explains, "Being a part of RGruppe means being a part of a family. We meet regularly, drive thousands of miles every year, storming small towns and drinking lots of beer. We've done everything from breakfasts to track days together, and it always boils down to just having fun with the family."
Mike Becker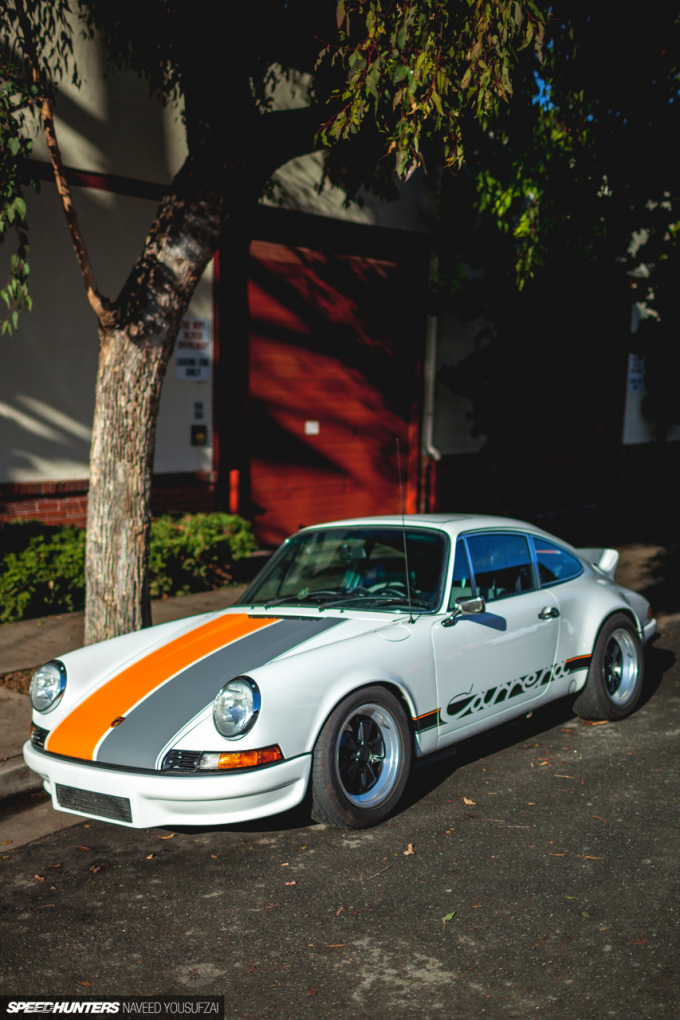 Mike's interest in cars comes from his family lineage, though quite literally on the other side of the water. His father has been a Z-car enthusiast for as long as he can remember, but somehow he ended up infatuated with early 911s instead. Mike mentions that, "as a child my room was plastered with posters of Porsches. My favorite Matchbox car was my silver 911 Turbo with red interior, and I loved going to the Del Mar Grand Prix in San Diego to watch the 962s race." With a strong love affair between himself and 911s, he always pushed his father to purchase a 911 anytime he was in the market for a new car, but his attempts were unsuccessful.
911s were always an aspirational car for Mike, and eventually he ended up coming across his 1972 911, built by Volker Bruckman. Volker's shop is a renowned Porsche shop based in Southern California, with a reputation for building some seriously fast hot-rodded 911s. Mike explains, "I heard that Volker would clip a $100 bill to the visor of one of the 911s he would be driving, and if the passenger could grab it during a launch, they could keep it. No one has claimed said $100 bill."
The car Mike came across was already fitted with the majority of the parts he wanted to incorporate if he built it himself, so it saved him heaps of time and money in the process. But that doesn't mean the car is done just yet. He still has plans on making some subtle changes over the next few months.
On the group, Mike says, "RGruppe is amazing. While we have the common bond of the 911, the relations go way beyond the cars. I laughed when a friend of mine assumed that we just hang out and talk about cars. Though that's a small part of it, the majority of our time is spent helping each other in times of need. Whether it be ill friends or family, giving back to the community, or making excuses to go out on drives. There is respect for all, and we are always there for each other."
Koichiro Kanda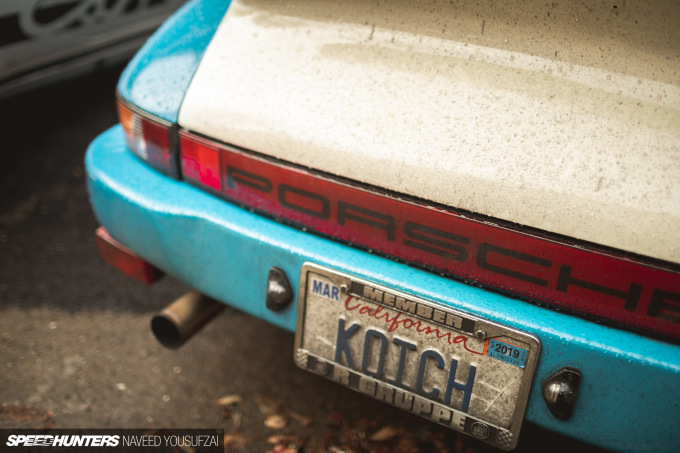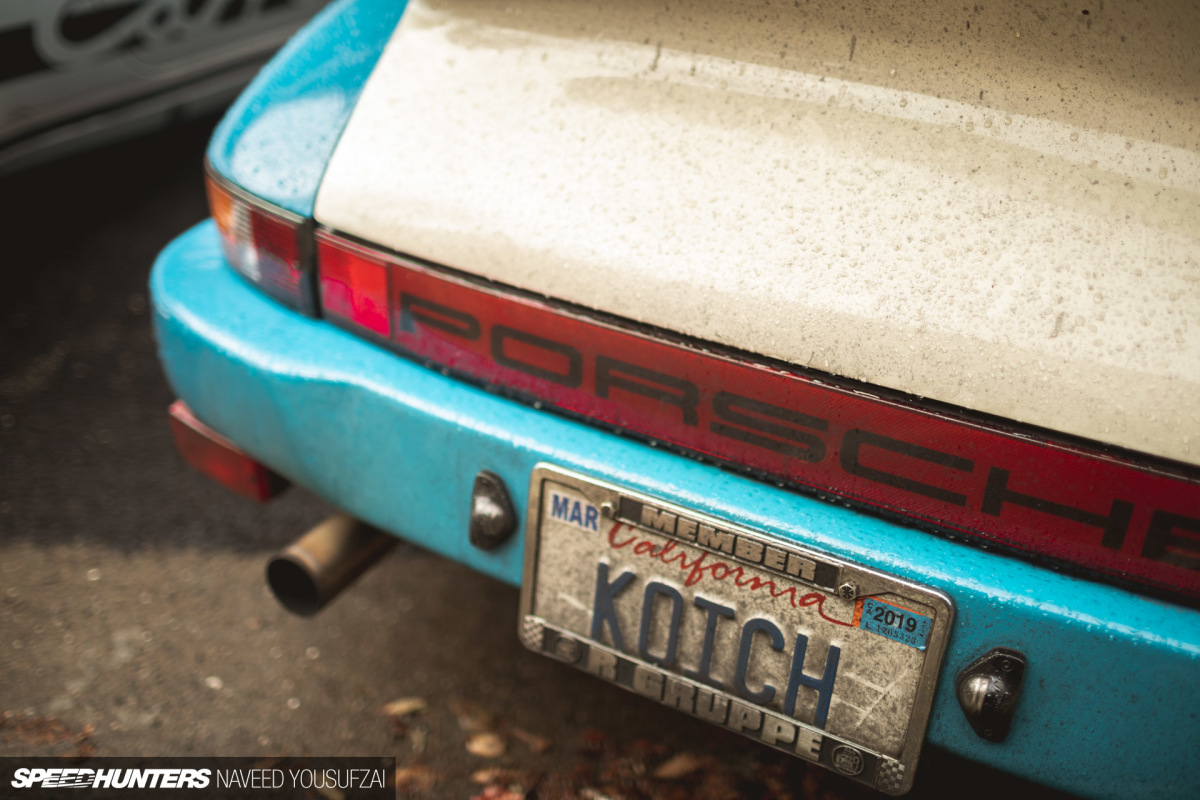 Koich is a special individual to me particularly because of his passion for cars in general. Not only is the man rocking one of the coolest 911s on the block, but he has an astonishing network of friends in all crevices of the automotive community.
To put it in perspective, he's introduced me to some of the best engineers in the world, he is a judge at the prestigious JCCS event in Long Beach, and is probably the coolest dad you'll ever meet.
Koich purchased his 911 from his friend Jeff many years ago, essentially saving it from its deathbed. The car was actually used as a doghouse in someones backyard prior to Koich's purchase, so he rightfully nicknamed the car 'Dog Haus'.
Koich elaborates, "I've had various cars throughout my life, and each marque is great, but as I have done many track days, Porches have impressed me with their readiness for the track as well as direct feel of driving. My car is not perfect, but it puts me in a great mindset when I get behind the wheel. It's visceral, noisy, smells like gas/oil/exhaust, wakes up my neighbors early in the morning, but I love it!"
Though Koich's P-car doesn't exactly fit the long-hood criteria, he was still invited to be a member thanks to the awesomeness of his personality I explained prior. He shows a great deal of passion for cars, and his son Ray is walking inn the footsteps of his father as well.
It's safe to say, the ethos of RGruppe will continue to live with the youth of the club, as the torch is passed on to them.
Liam Shubert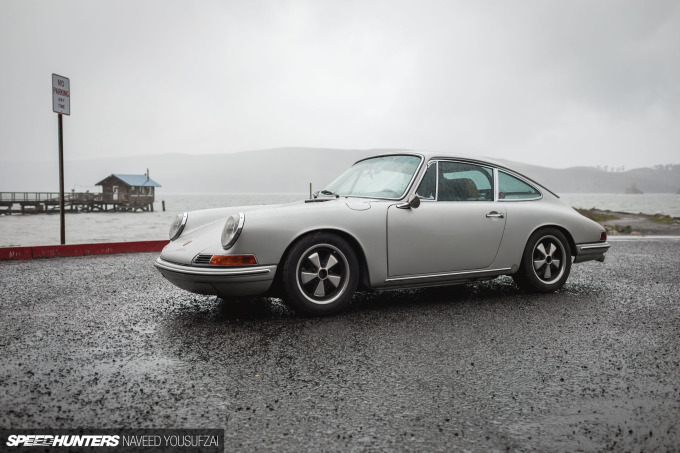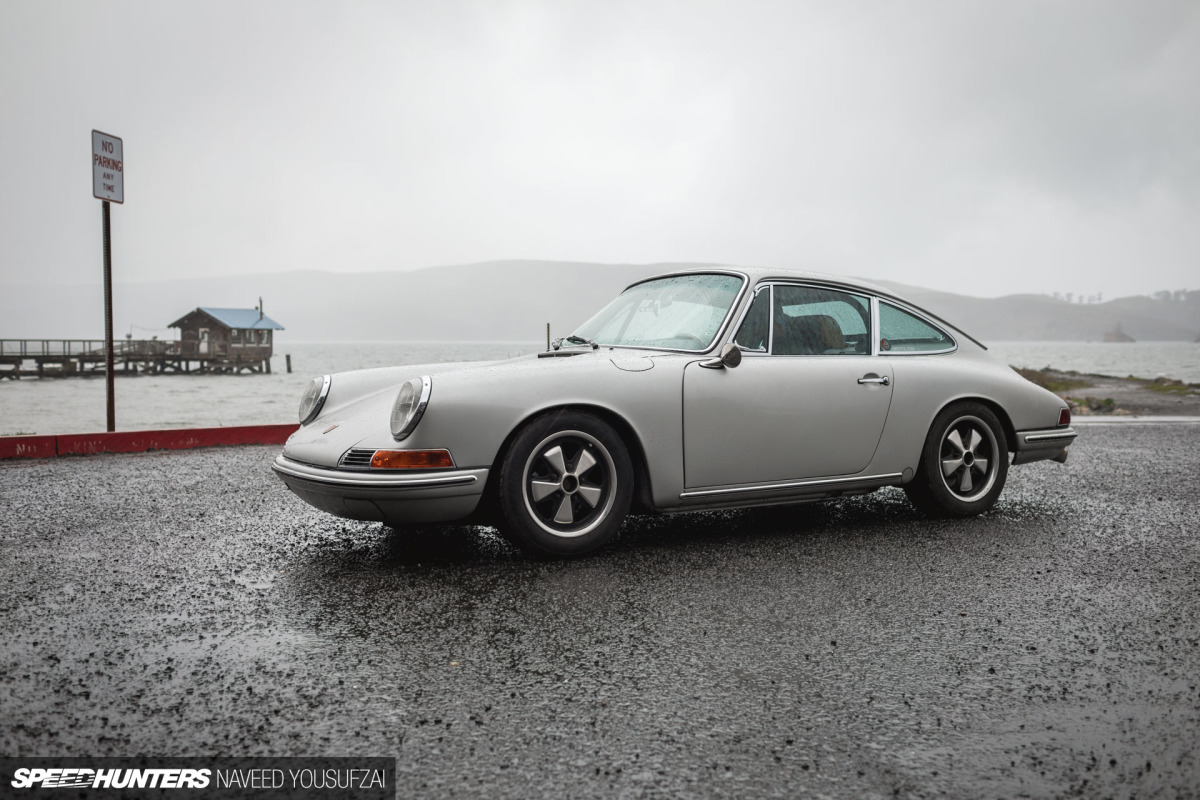 Liam's love for early Porsches also started in his youth, but I'm actually going to save his story for a full feature. His 912 has an incredible resurrection behind it, and is a bastard child in short.
Talking about the group, Liam says, "RGruppe has a great reputation, and I think it's undergoing a transition. The original members were dedicated, hands-on, hot-rodders, and people that I respect and admire." Liam's passion for the group derives from earning your way in, through hard driven miles and a no f*cks given attitude towards building a car to your driving style and liking.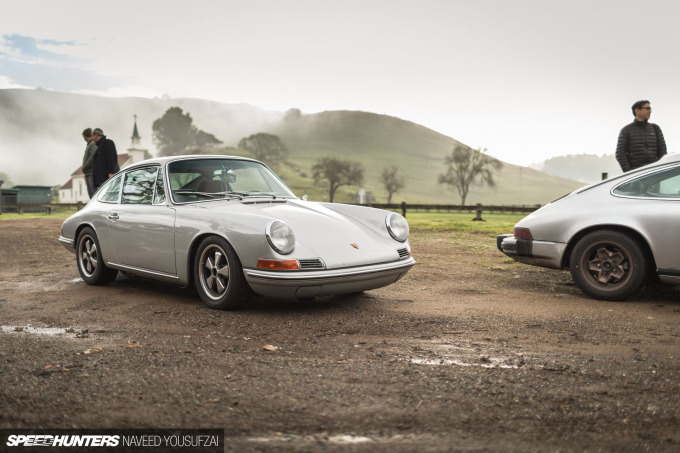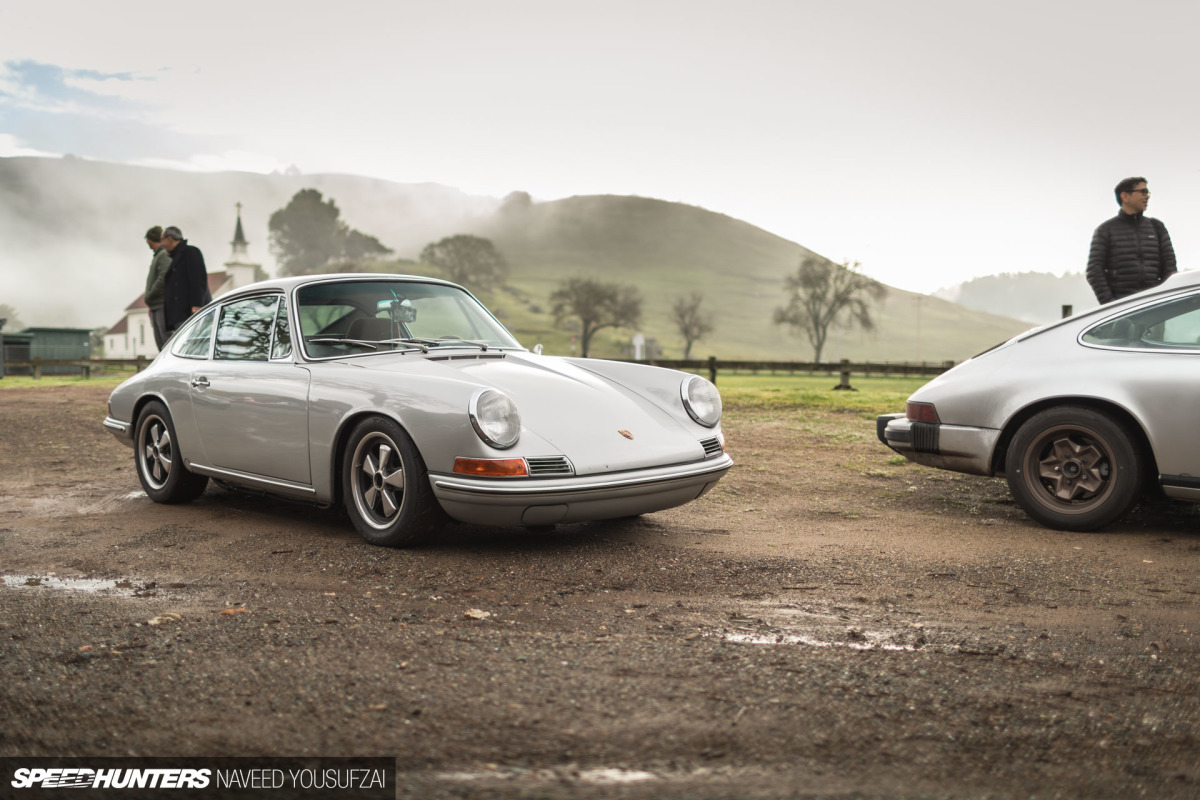 Liam elaborates, "I didn't really hear about RGruppe, I saw it on the cars that mattered. You catch it out of the corner of your eye. It's a swagger, a stance, an attitude, a setup, something that's well thought out and well executed. There are no garbage RGruppe cars. That can't happen. No 'ostentatious or flamboyant for no reason,' either. Not just another trinket car with every accessory thrown at it. RGruppe cars are just… right."
He further explains, "the truth is, you can't become an RGruppe member. You don't set your sights on becoming a member. It's not a goal. You don't grow up and develop into a RGruppe kind of person. You're either RGruppe material, or you're not. That's it."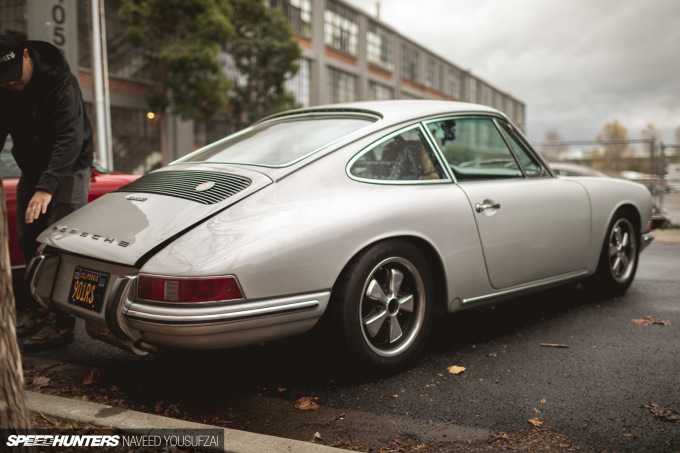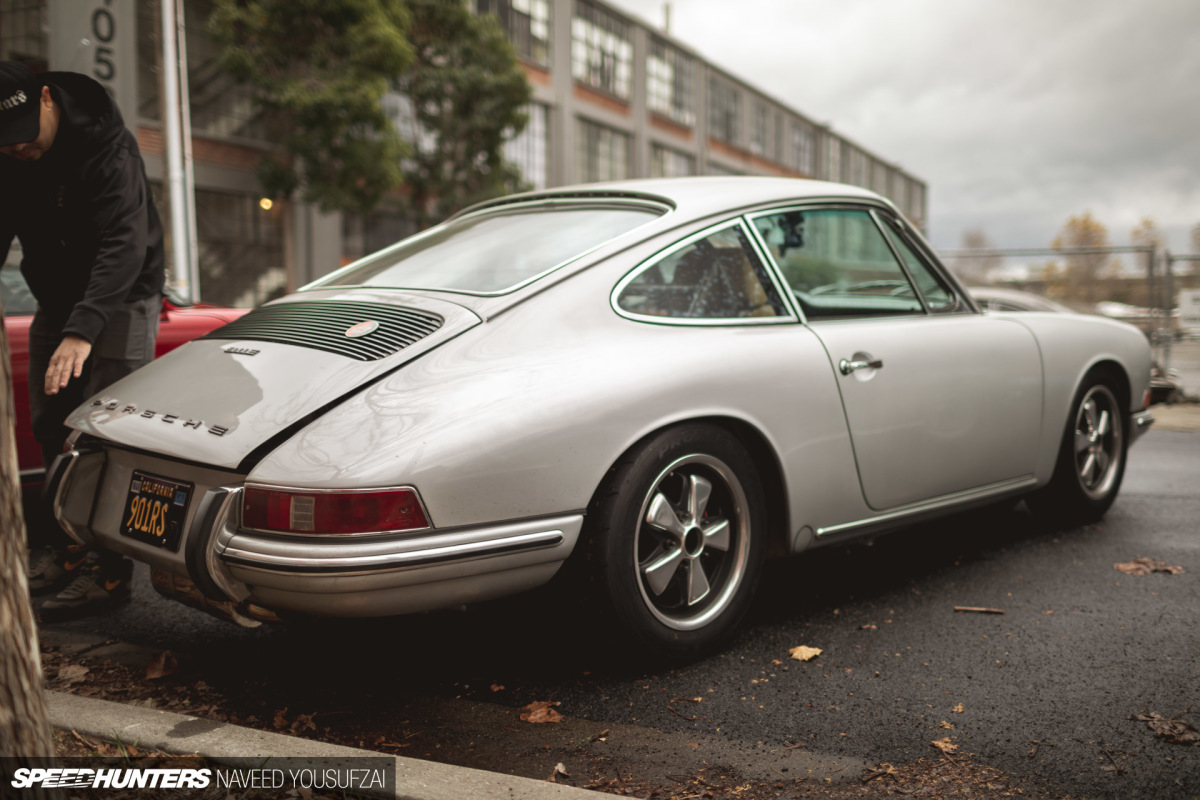 Liam is obviously a straight to the point type of person, but as I mentioned prior, he has a long history with a rather interesting racing background in the world of Moto GP, and you'll find out more about that later. In essence though, what he's getting at is what I'll end this story on.
All About The Soul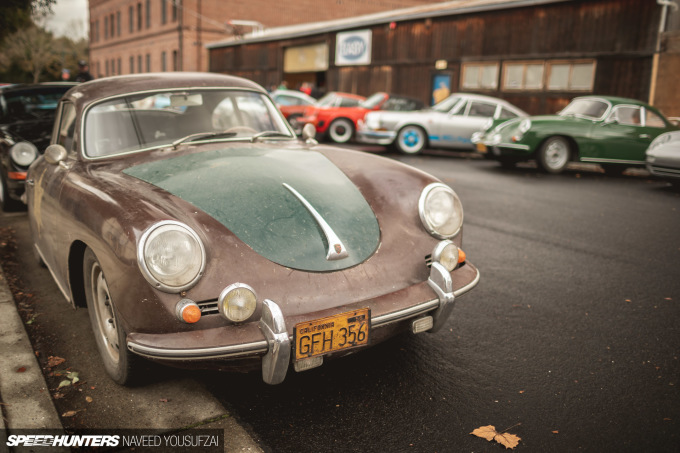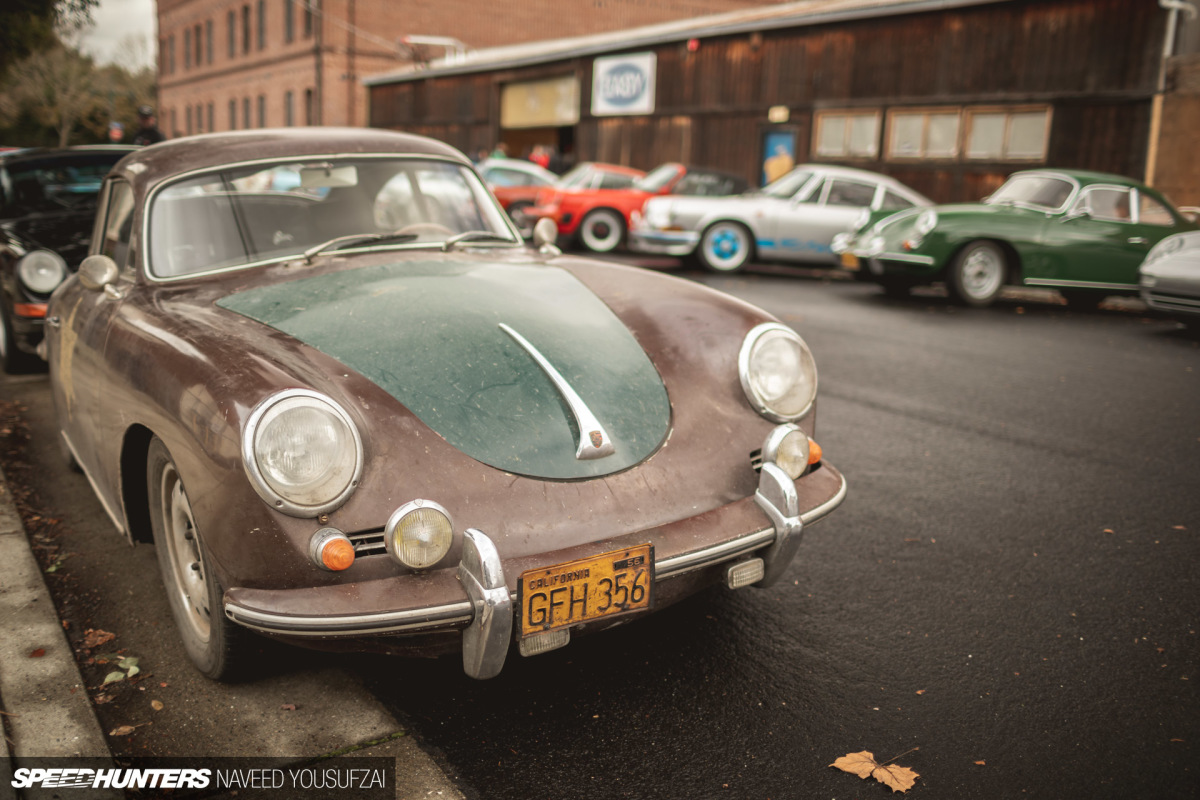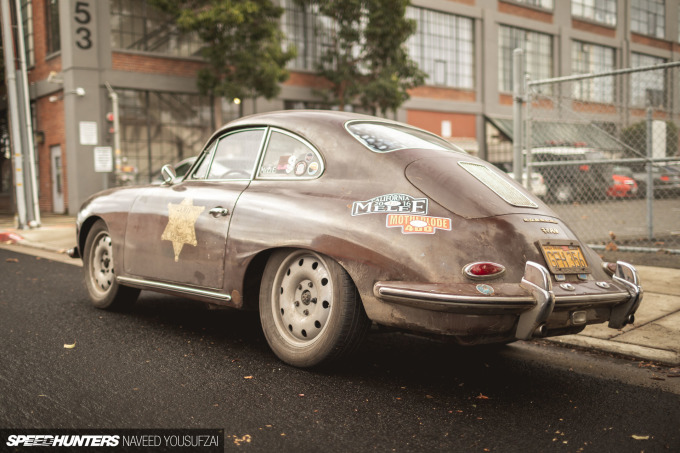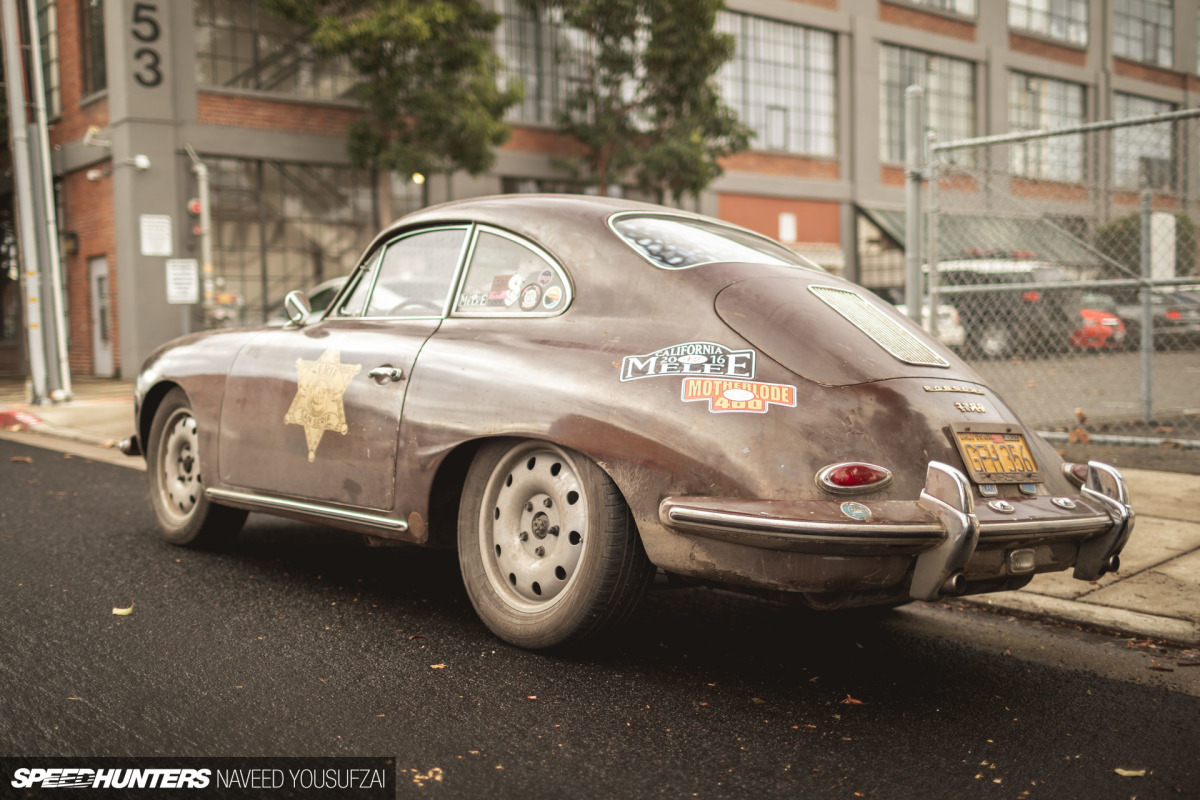 Defining RGruppe is more than just building a 911 or having passion for the P-car. It's about putting your entire soul in the build.
When done right, the builder puts a big piece of himself into the process. There are tons of pretty cars out in the world, especially Porsches as of late, but that doesn't necessarily translate to pretty owners and builders behind the wheel.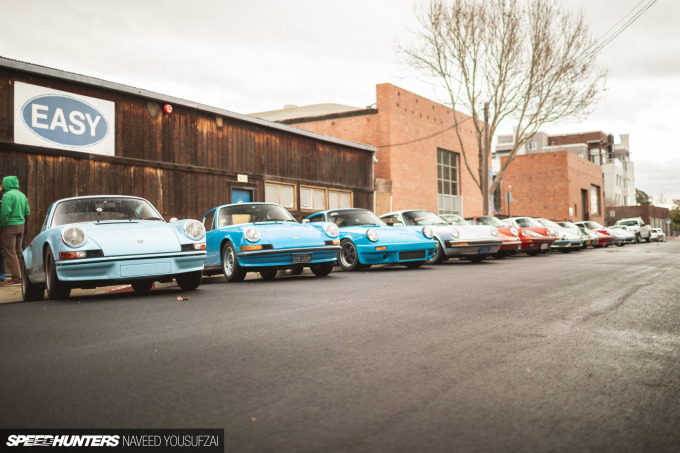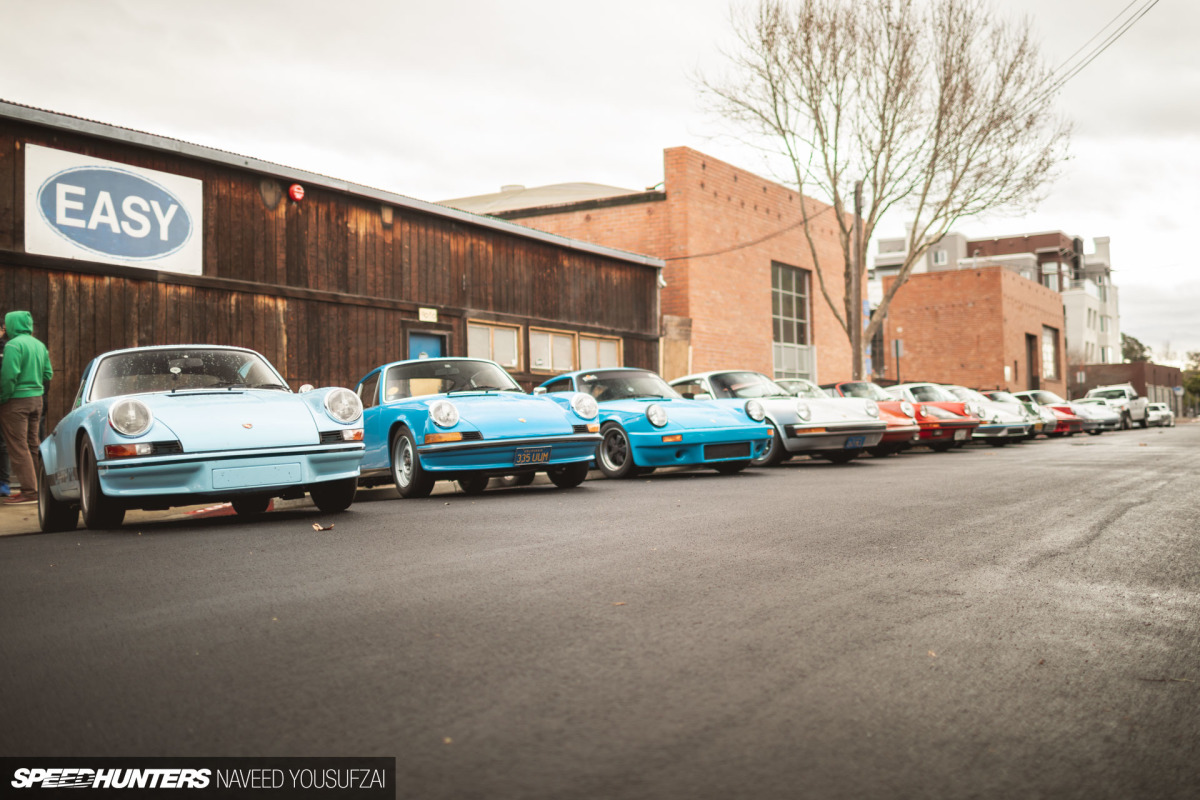 The defining characteristic of RGruppe, is that they have soul. And that soul carries you through every bit of winding road thrown at you, with your family outside of family, directly beside you.
Naveed Yousufzai 
Instagram: eatwithnaveed
Gallery