Speedhunting and Christmas traditions usually don't go hand in hand. But for my brother Chris and I, creating our own traditions during the holiday season is something we feel great pride in.
We grew up deep in Baptist Christianity, as our father has been a pastor since as far back as either of us can remember. As we became men, we both found a new church – one that was more akin to the gasoline pumping in our veins.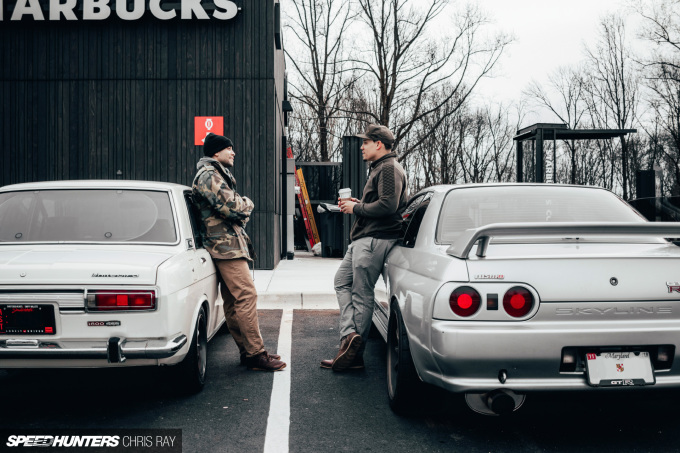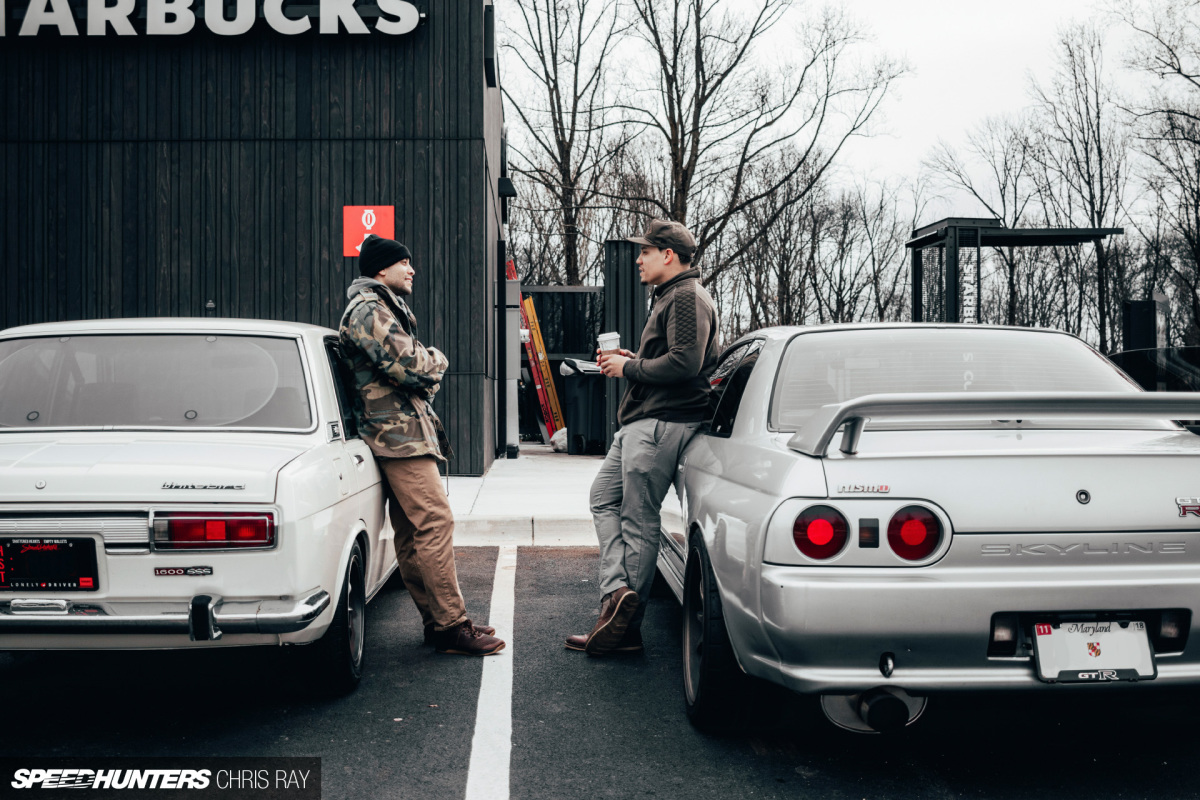 This is a story not just about tasteful rides – and they have become quite tasty as we entered our thirties – but of how we as two brothers always find time to still enjoy being auto aficionados while juggling families, work and life demands.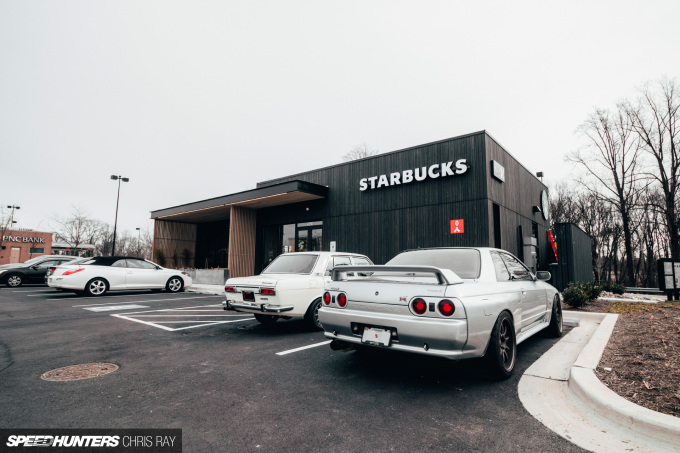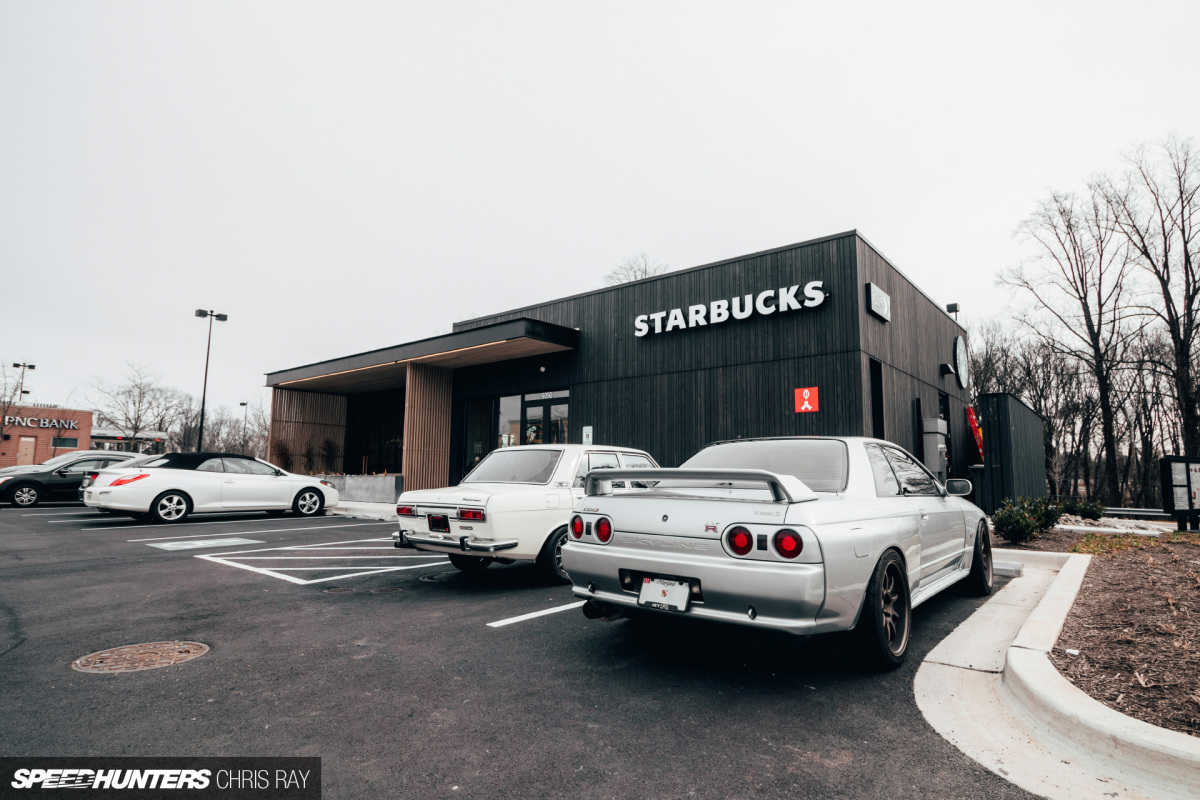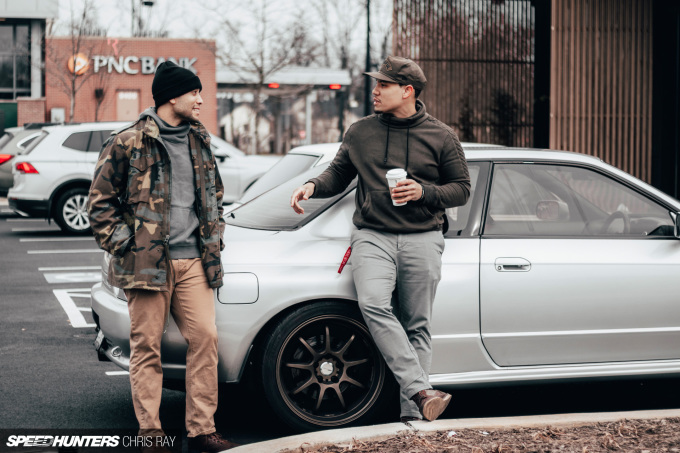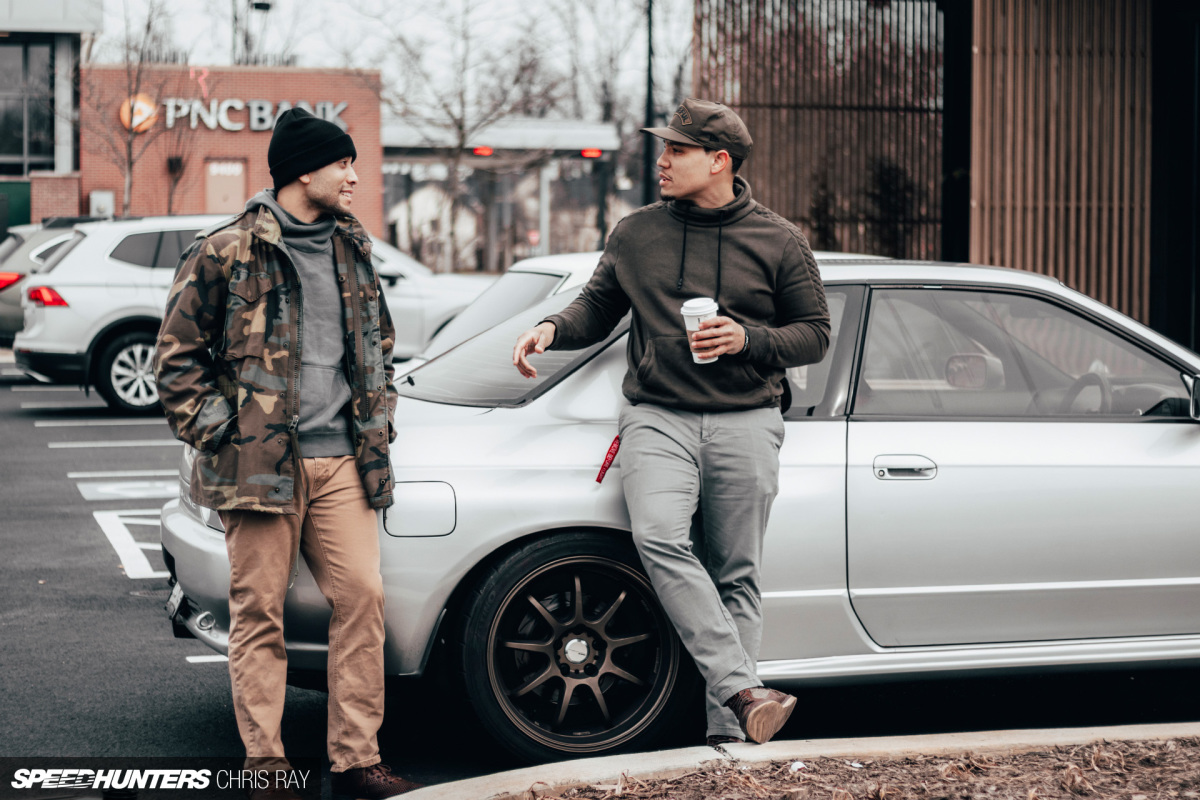 We each have busy lives. I, the younger of the two have been employed by the military for the past 10 years. I have traveled and lived in many different places around the world. My brother, never much of an adventurer, owns a very successful local paintless dent removal company.
Recently, I became stationed closer to home, allowing us to be together for the holidays. A shared passion of Japanese automobiles has certainly benefited from this situation, much to the dismay of our spouses. But hey, what did they expect when our father owns a hot-rodded 1955 Chevrolet Bel Air.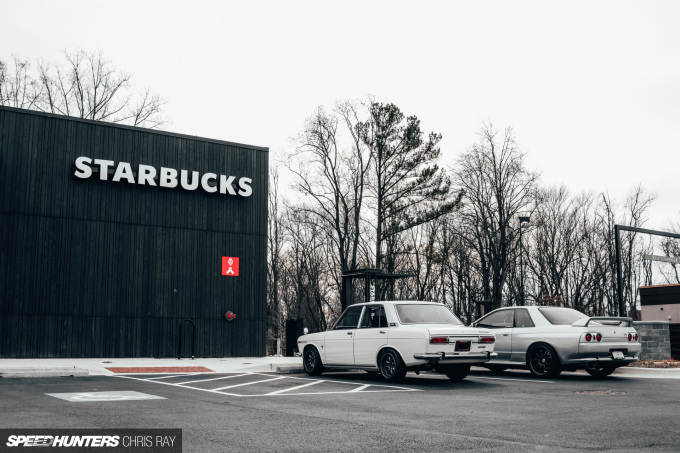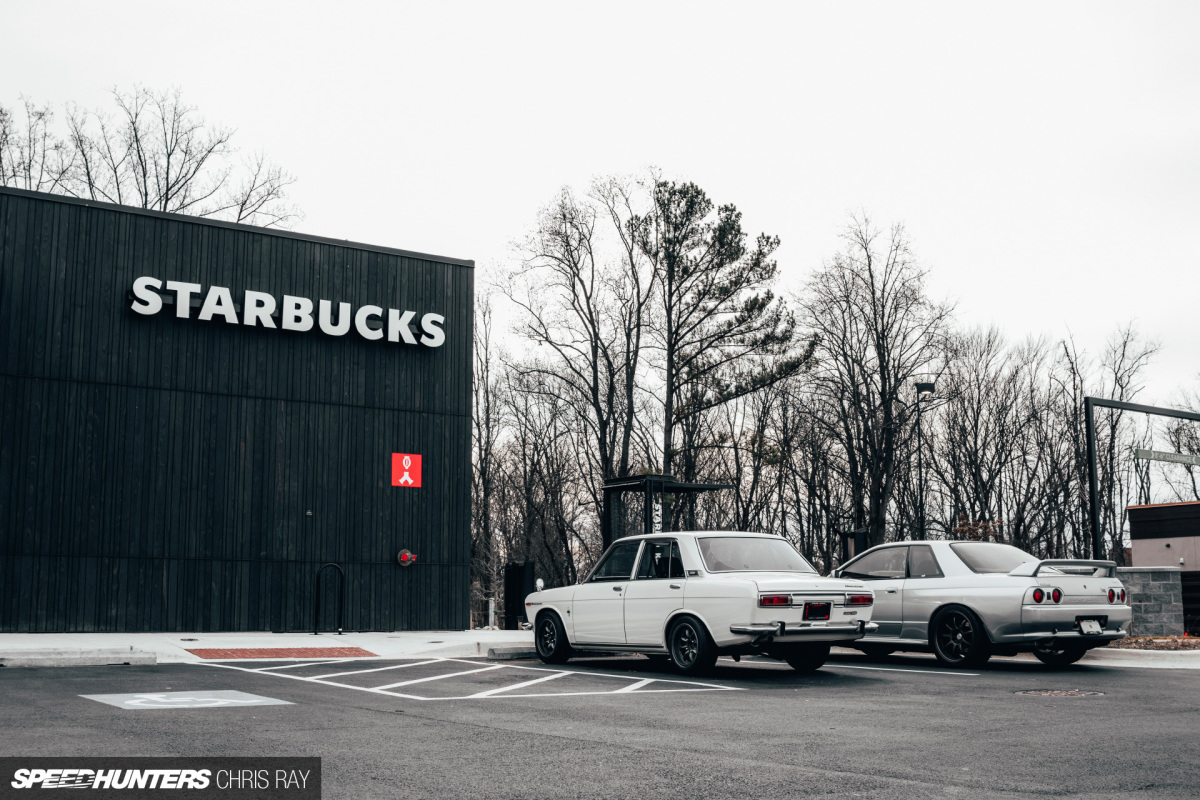 A quick morning drive in our vehicular pride and joys has become a ritual for keeping us close through the years, regardless of the weather. This year, a lack of snow gave us the opportunity to document our cruise.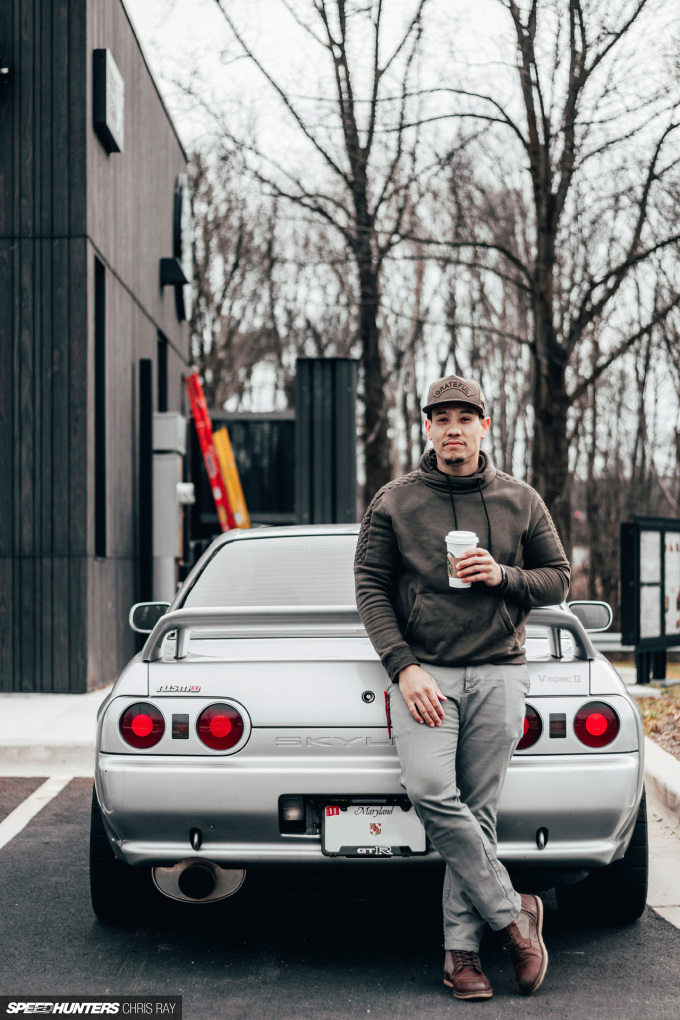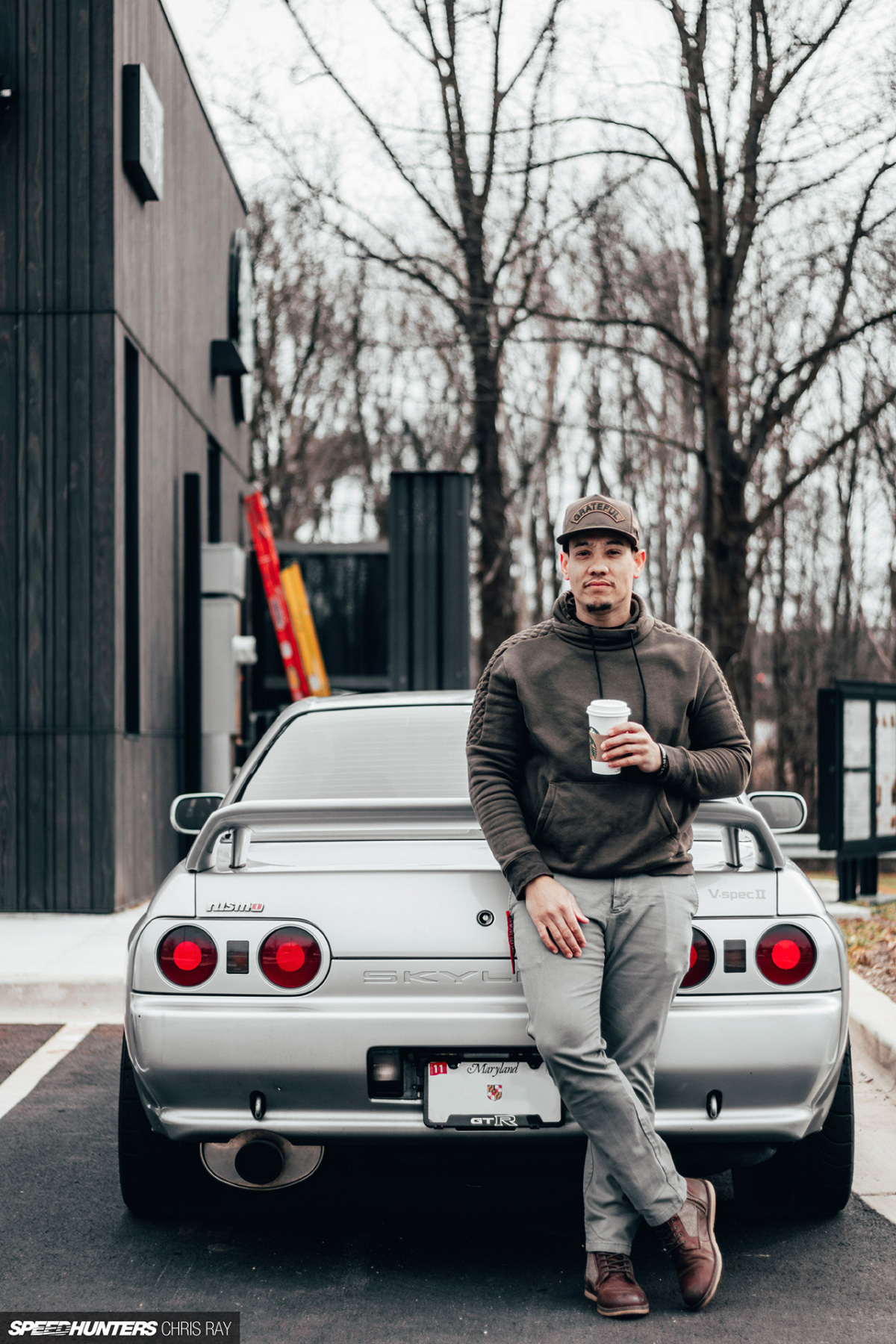 My older brother's weapon of choice is his 1992 Nissan R32 Skyline V-Spec II. Acquired more than two years ago after letting go of an 8.9-second-at-172-mph-capable Honda Integra that he ran successfully on the Sport FWD drag racing circuit for multiple seasons, Chris was looking for a car that could be personalized without losing too much time with his wife and new daughter.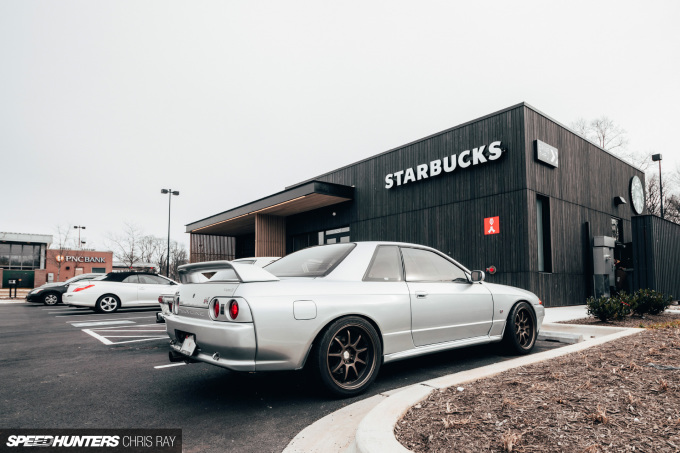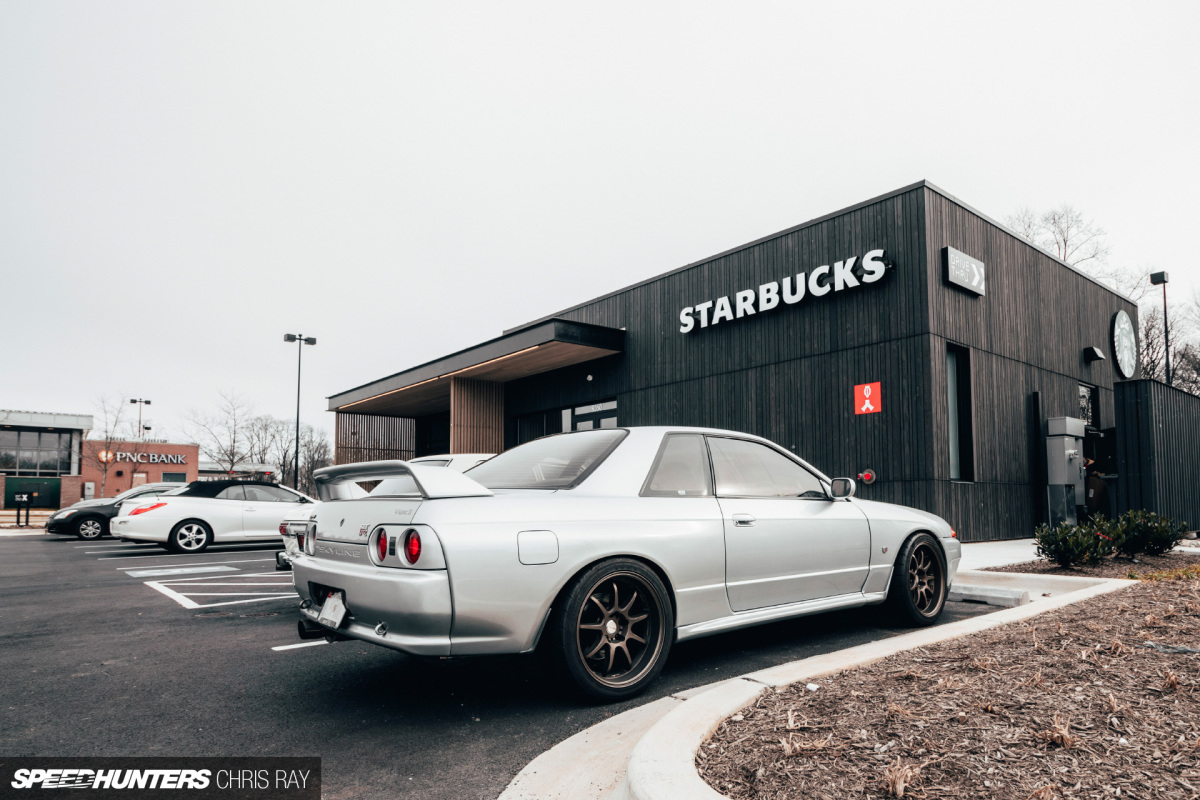 Since taking ownership, he has added a nice suspension setup, a plethora of HKS bolt-on parts, and a solid tune to wake Godzilla up a bit. You may also notice the functionally-wide 265/35R18 Toyo Proxes R888 tires on 18×10.5-inch Work Emotion D9Rs all around.
Needless to say, the Skyline is reliable, fun and a raw Japanese icon, and truly menacing for a lot of local cars around the Washington D.C. area. His future plans are to add a little bit of style to the exterior and increase the power output more with a fresh twin-turbo set up.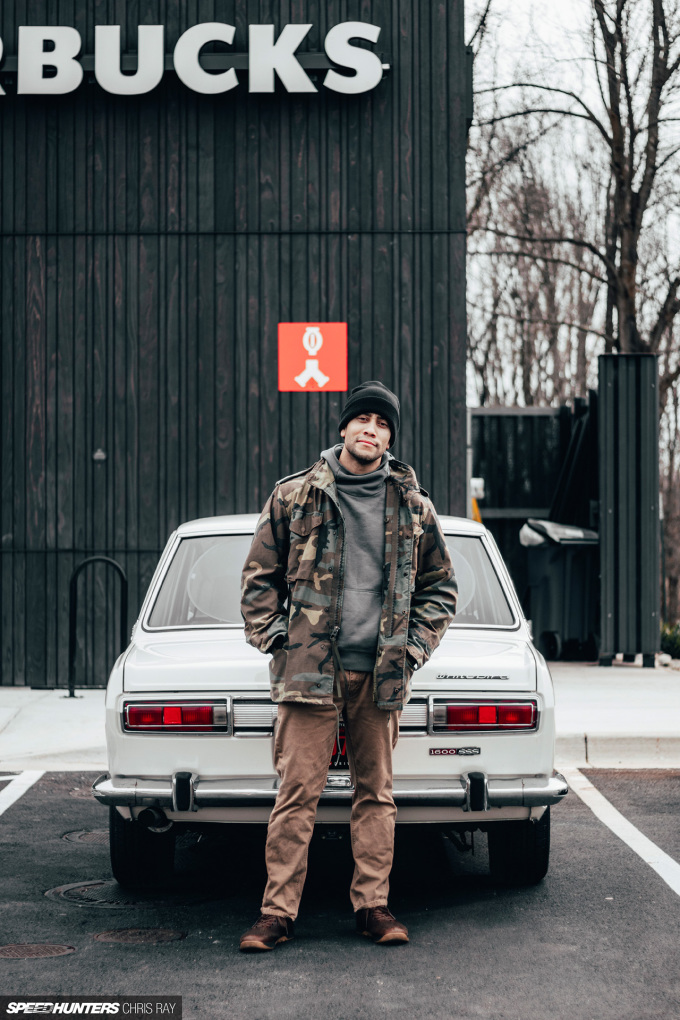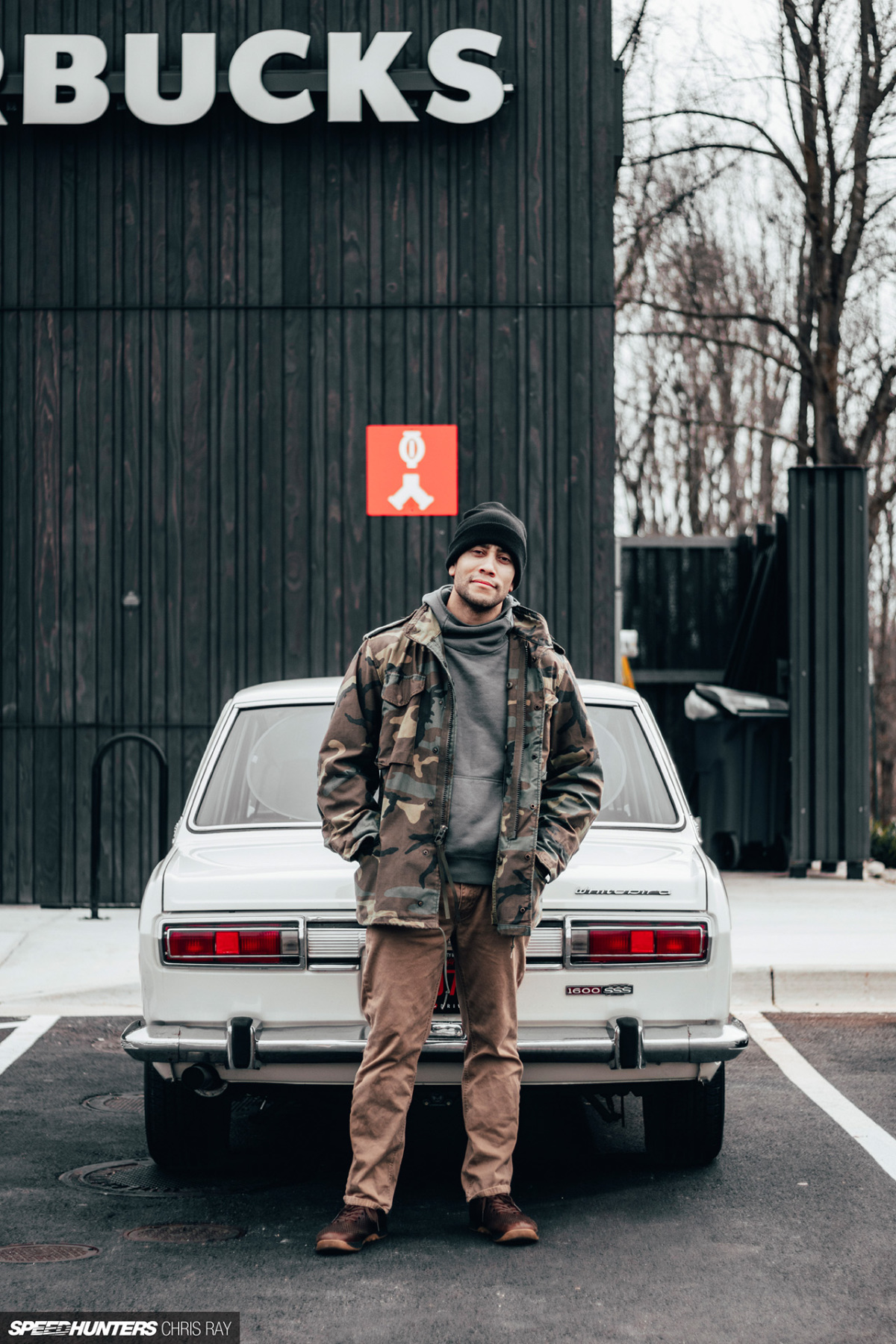 Now, on to my prized possession. My car has a bit more of a vintage flair; it's a right-hand drive 1969 Nissan Bluebird, nicknamed Whitebird for short. Turning 50 next year, she sure doesn't drive like a middle-aged lady.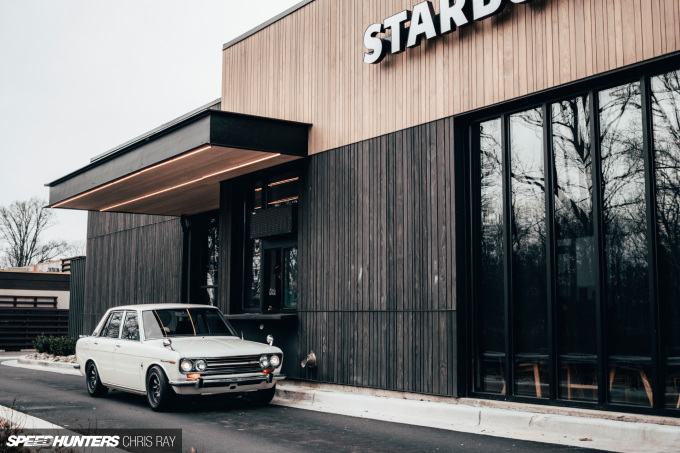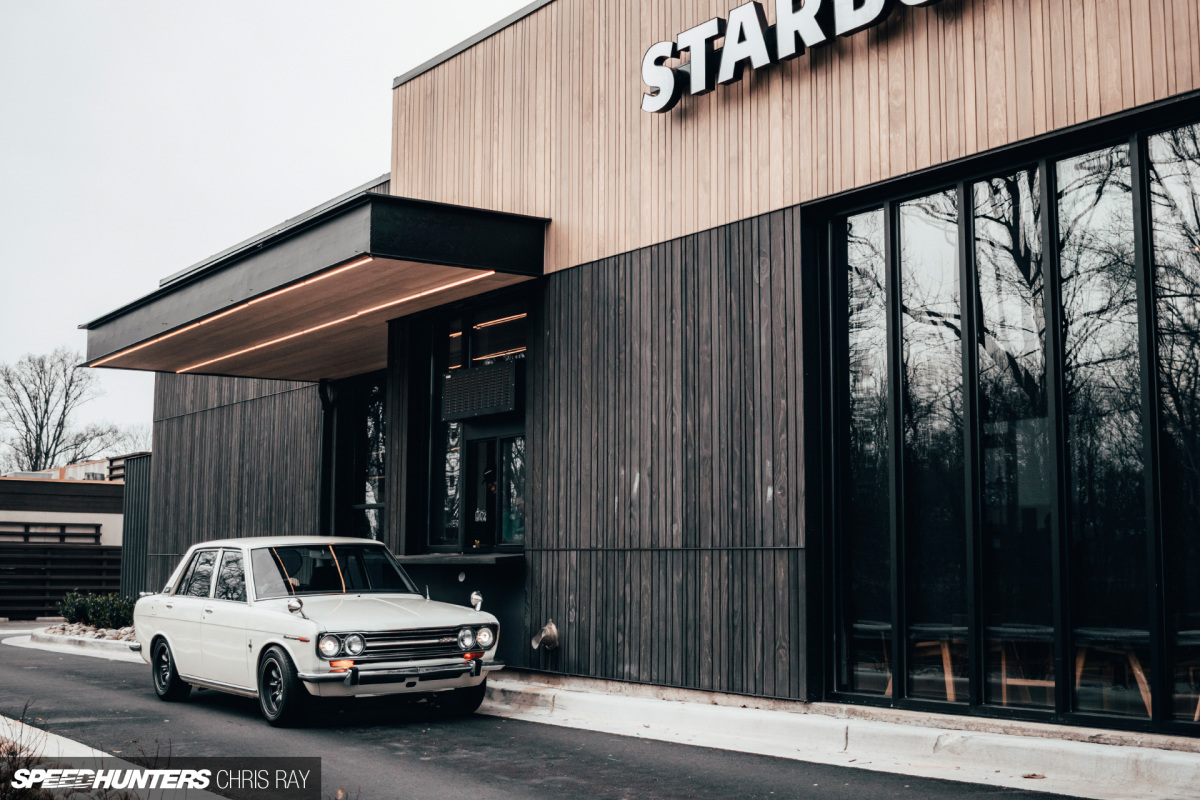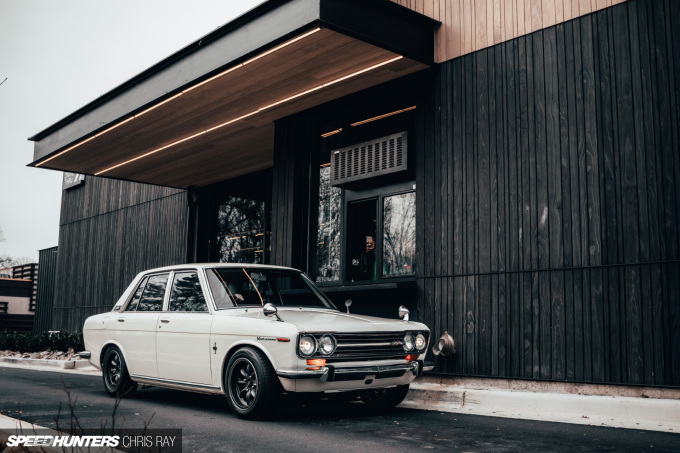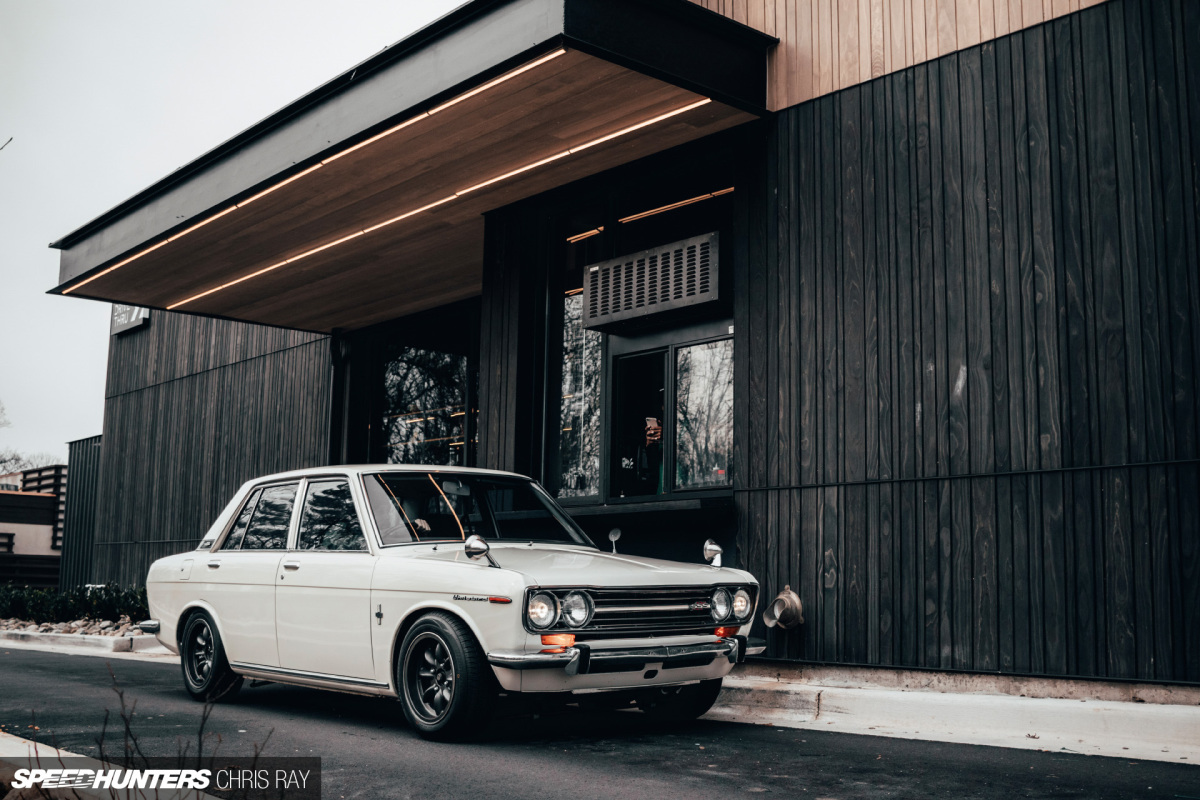 I have owned this car for almost five years. It's far from stock, and features a long list of rare Japanese options that truly make the car standout from other US-market 510s.
The shortlist includes cast metal grill/vents, a rally dash, coilover suspension, a CV axle conversion, an old school clutch LSD, 15-gallon fuel cell, a cooling system upgrade, and three-point seat belts for improved safety.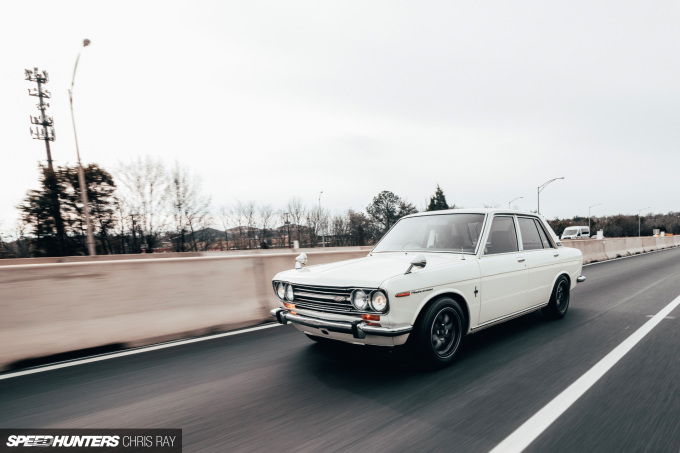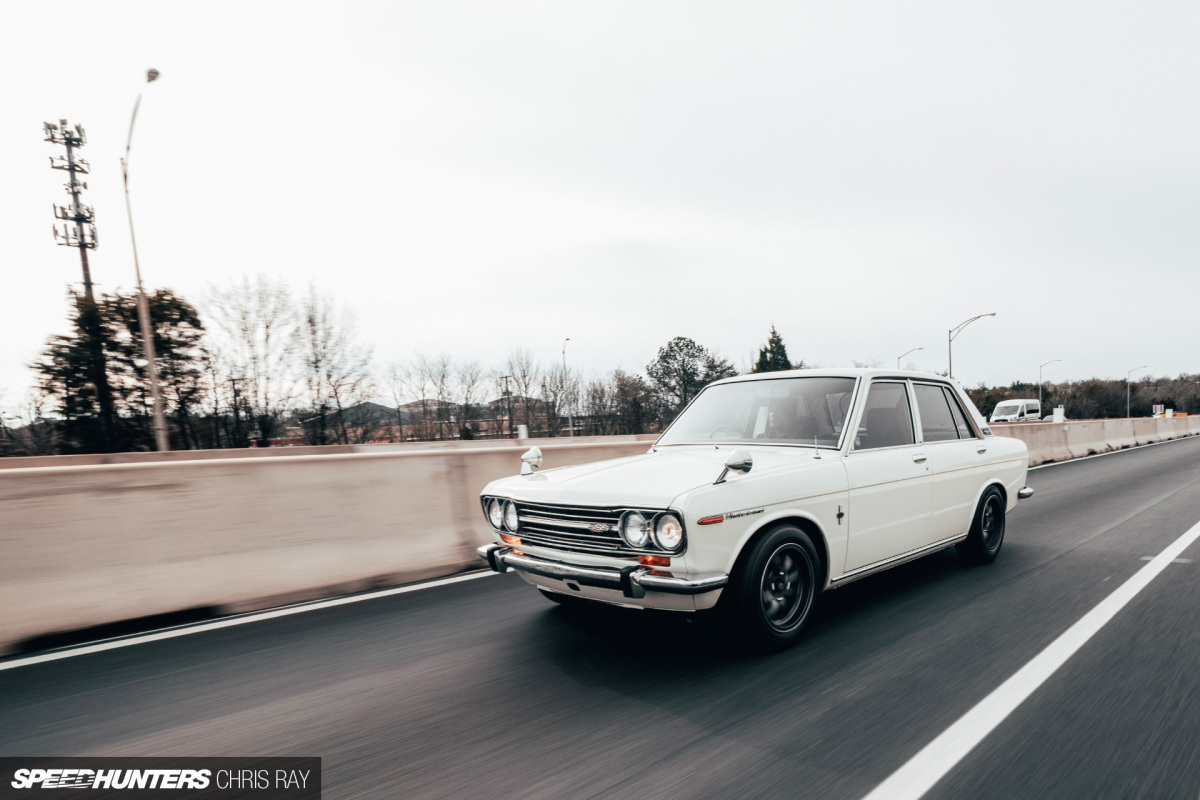 However, what makes it such a joy to drive in any weather is the all-motor SR20 under the hood. Turbos may make more power, but the throaty rumble through my stainless steel headers and exhaust as I get sideways is more true to the sprit of the car.
It has participated in multiple car rallies, daily driving duties and daycare pickups of my little ones without skipping a beat. Hopefully in the near future I can work the underpinnings a bit more to accept a wider wheel and tire combo and truly test the limits of the chassis.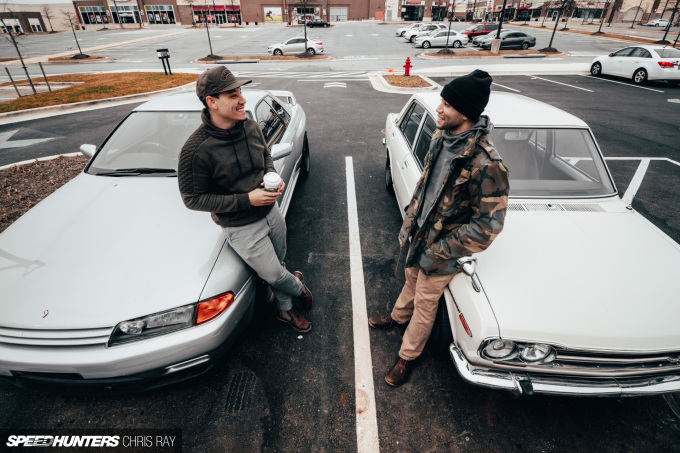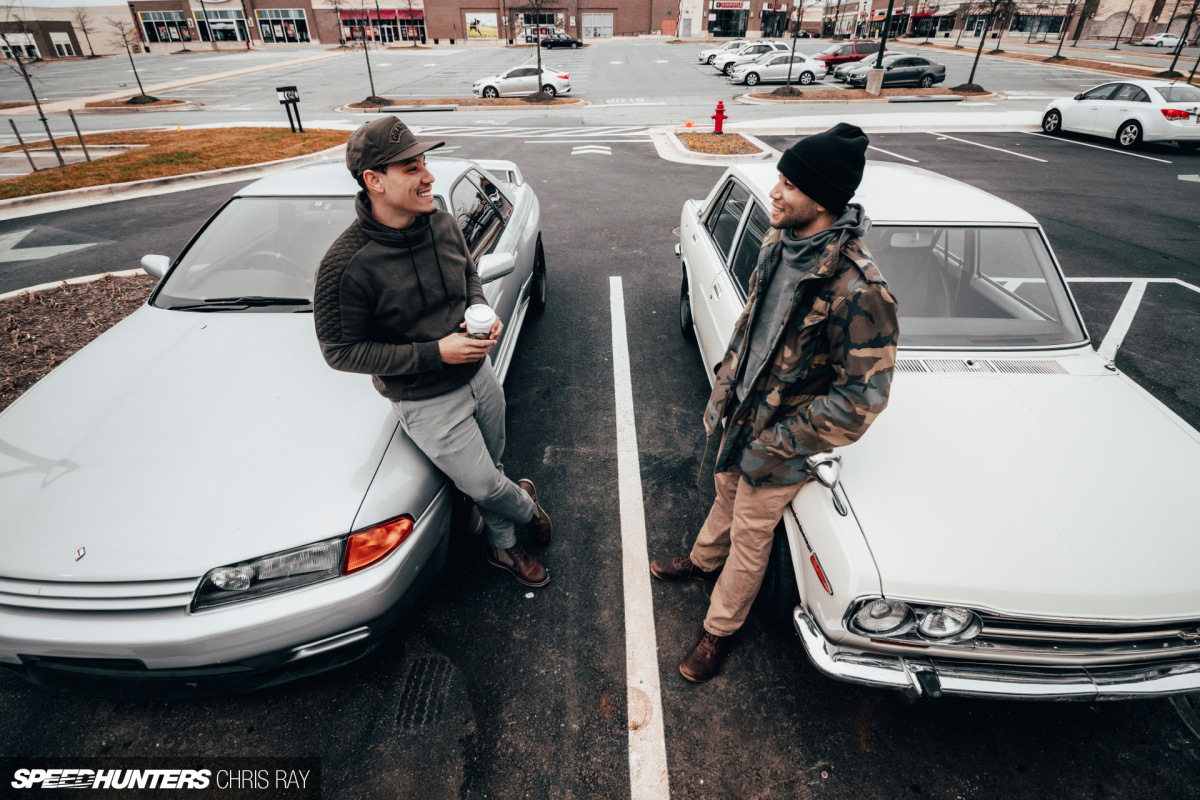 Cars aside, this morning was really about two men being kids again; reflecting on our good fortunes and remembering to take time for ourselves and recharge for the coming year. Coffee is just an excuse to express our passions in an ever demand-increasing world.
Laugh, live, love with a sprinkle of Speedhunting.
Now, that's a tradition we plan to keep alive for a long time.
Brian McIntyre Ray
Instagram: brianmr87
Photos by Chris Ray
Instagram: christopher.ray
How To join the IATS program: We have always welcomed readers to contact us with examples of their work and believe that the best Speedhunter is always the person closest to the culture itself, right there on the street or local parking lot. If you think you have what it takes and would like to share your work with us then you should apply to become part of the IAMTHESPEEDHUNTER program. Read how to get involved here.