Bedding In
Back in October the team at Alcon invited a handful of Speedhunters to take a tour around its UK HQ and R&D facility. We had a raft of technical braking questions presented to us in the comments section, so we put them to the team at Alcon, and here are the answers…
Nerd mode engaged…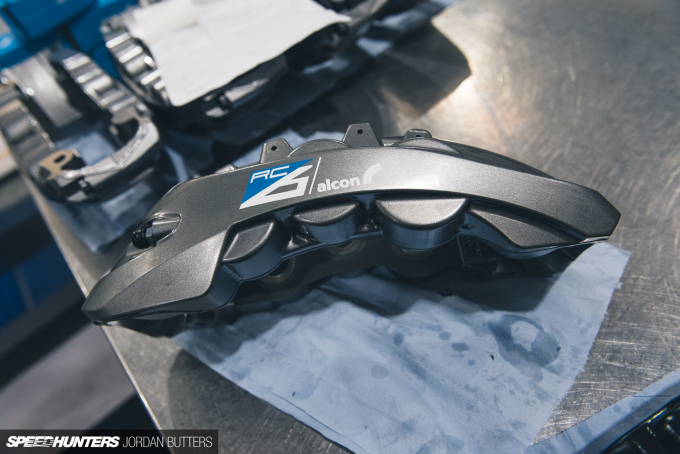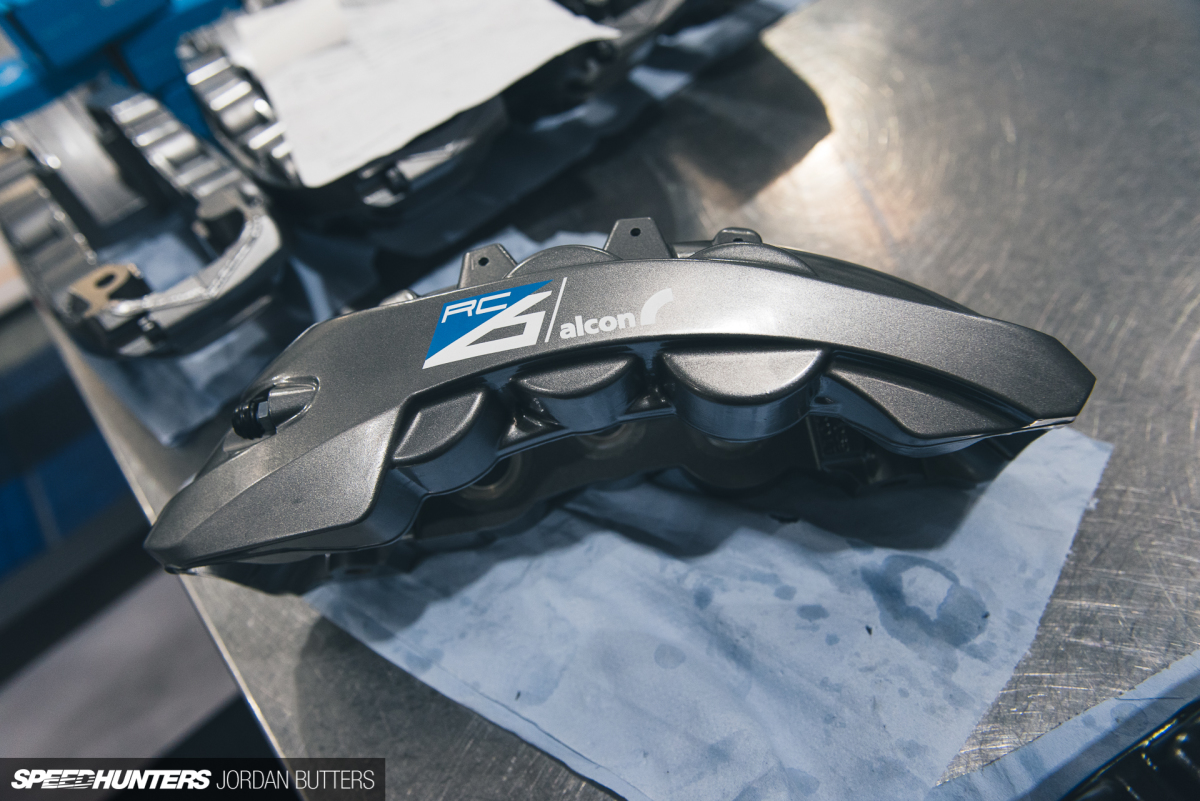 Why don't we get 'raw' aluminium brakes with the brand logo/name machined to the surface instead of painted calipers? Does the paint have any benefits?
Alcon: All of our calipers are 'Hard Anodised'; this provides a hard-wearing surface (inside the bores). However the colour is very limited and very difficult to maintain consistency, and therefore paint is applied to provide an aesthetically-appealing and environmentally-robust finish.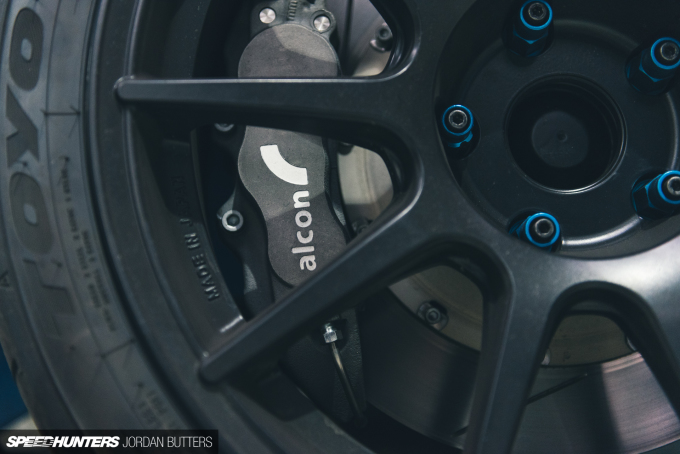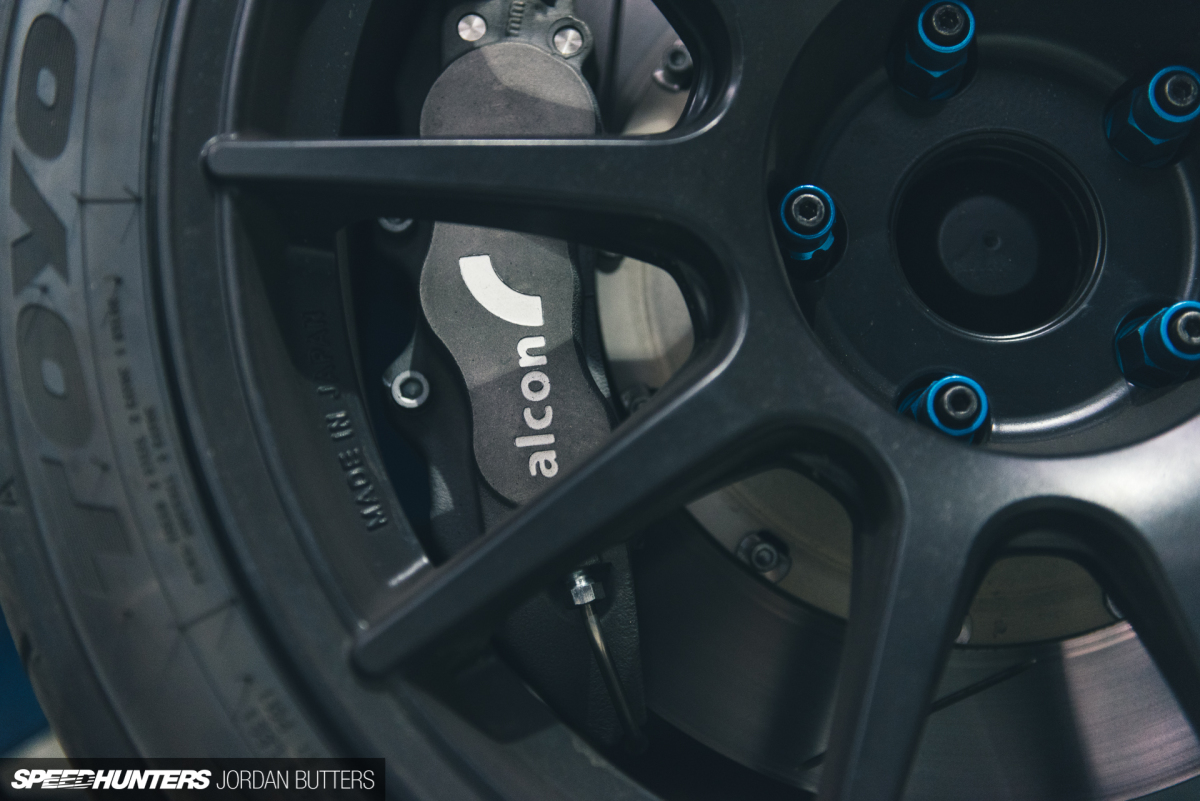 While upgrading to aftermarket brake systems, is it important to keep the brake bias of the new system to be as close as possible to the OEM front/rear bias or it doesn't matter and just let the electronics (eg EBD) to sort it out?
Alcon: We would always recommend that brake bias split between front and rear is matched as closely as possible to the OEM setup.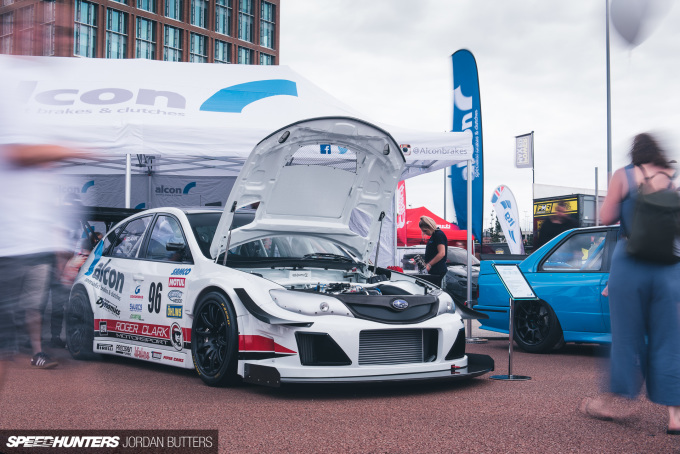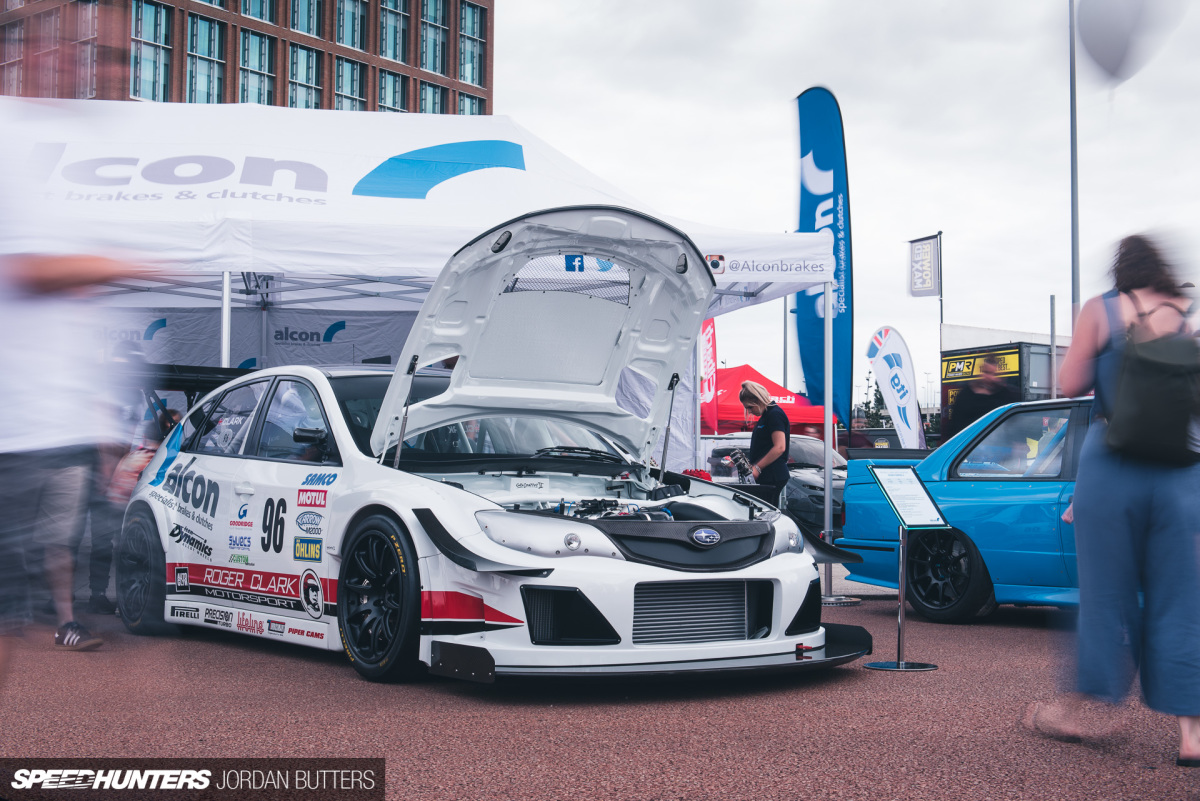 When upgrading to an Alcon braking package, i.e. calipers, rotors and bells, does the unsprung weight change make much difference to braking motion? Is this something which is often overlooked?
Alcon: One big advantage of lighter brakes is reduced unsprung mass – this is a key performance target for any race car and one which has a direct benefit for all road vehicles as well.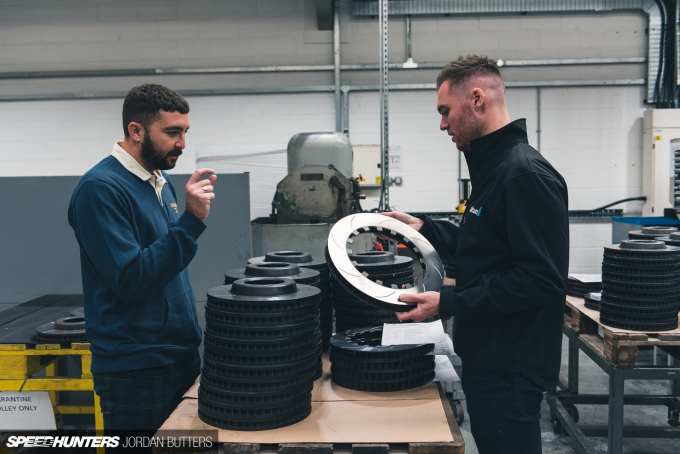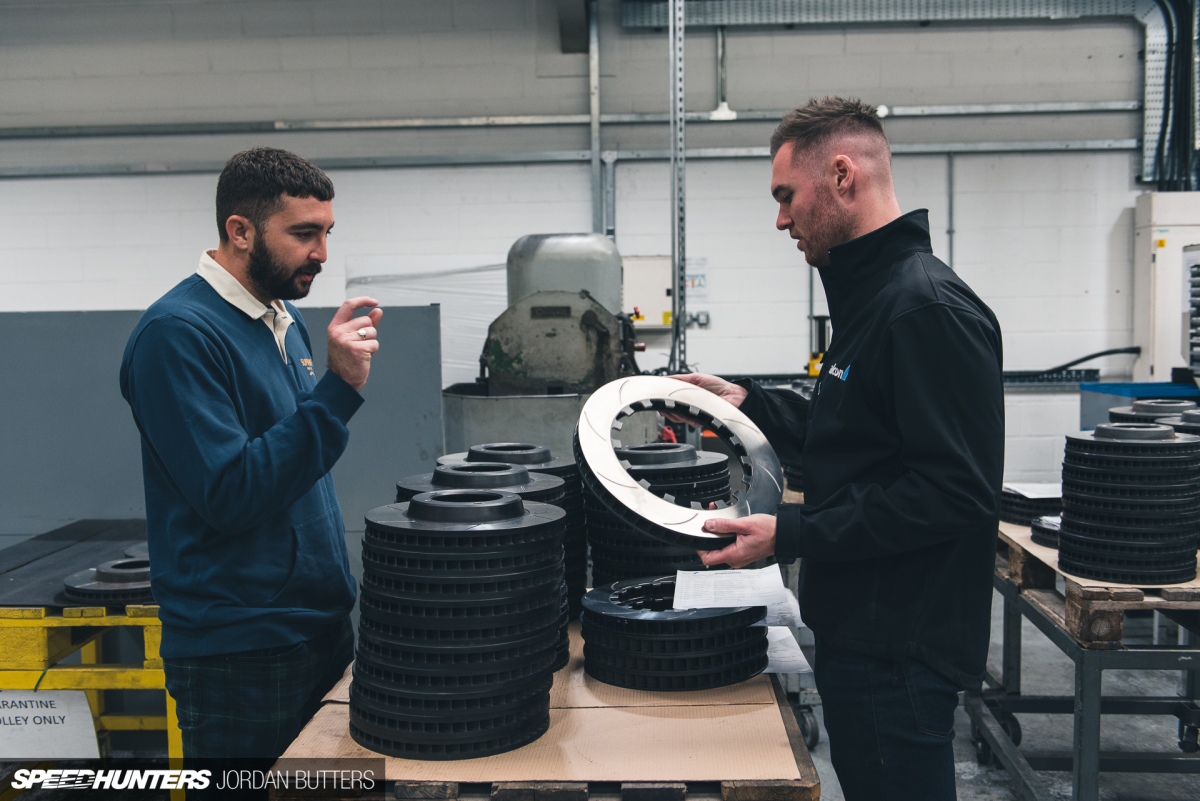 I'm curious as to whether there is any meaningful discussion regarding staggered rotor sizes, or having the rear discs a few milimetres larger than the front, with the front running four-piston and rear two-piston. This is an off the shelf option for my car available from StopTech, and they state that it is fine to run on track. What are the benefits or drawbacks to this?
Alcon: We calculate a safe balance for brake torque from front to rear via a combination of disc size (from the effective radii), piston sizes and pad friction. We also take into account the thermal capacity of the discs and work rate for the pads for both axles. If the space for a disc means that we have a larger rear disc than front, we compensate with friction and caliper piston sizes. Therefore, the relation between front and rear rotor diameter is not an issue as long as the rest of the system is specified accordingly.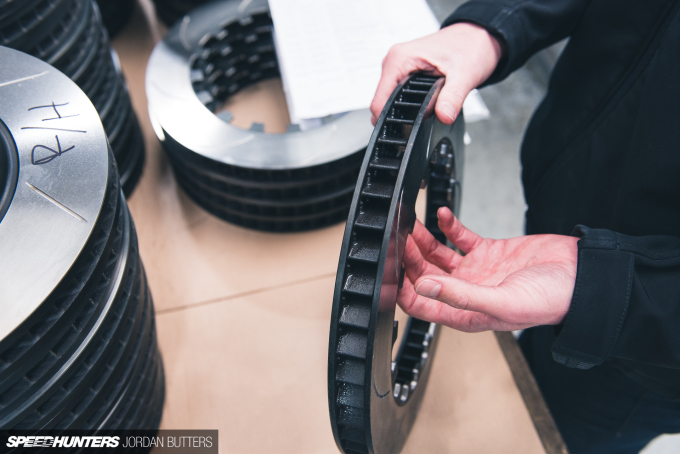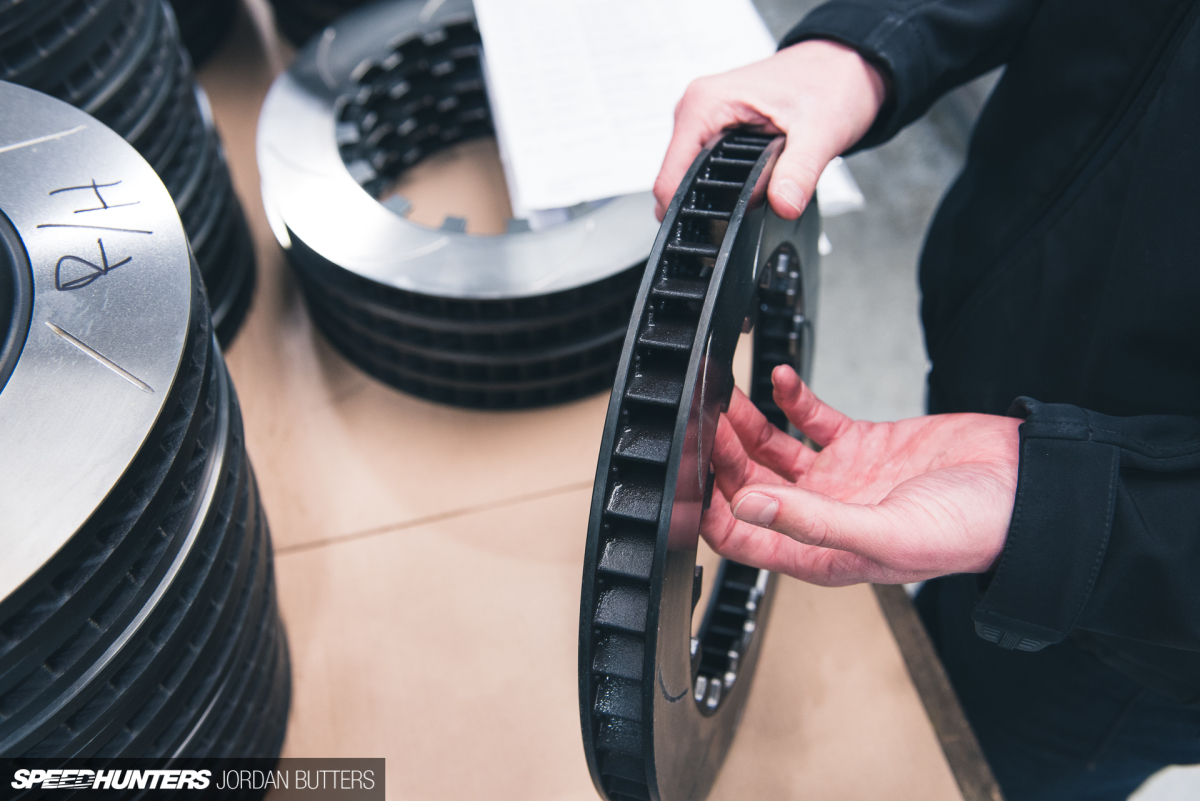 Two-piece rotors (or floating rotors) are considered better. However, this would let the disc piece super heat and not being dissipated. How can we optimize this? Just use single piece rotor?
Alcon: Two-piece rotors are designed to enable the rotor to be the heat store and the bell to be the carrier, we perform predictive thermal brake calculations to ensure we size the rotor appropriately for the application, this enables us to design the bell in lighter materials reducing rotating mass. Our two-piece assemblies are bolted together using 'bobbins' which allows for different thermal expansion rates between bell and rotor due to the use of dissimilar materials.
Braking Bad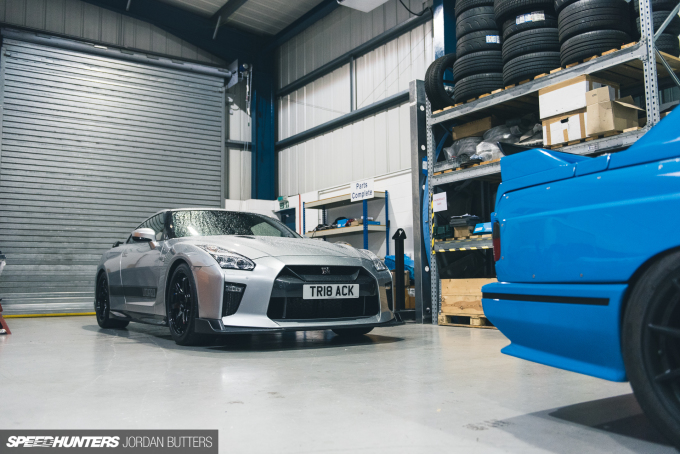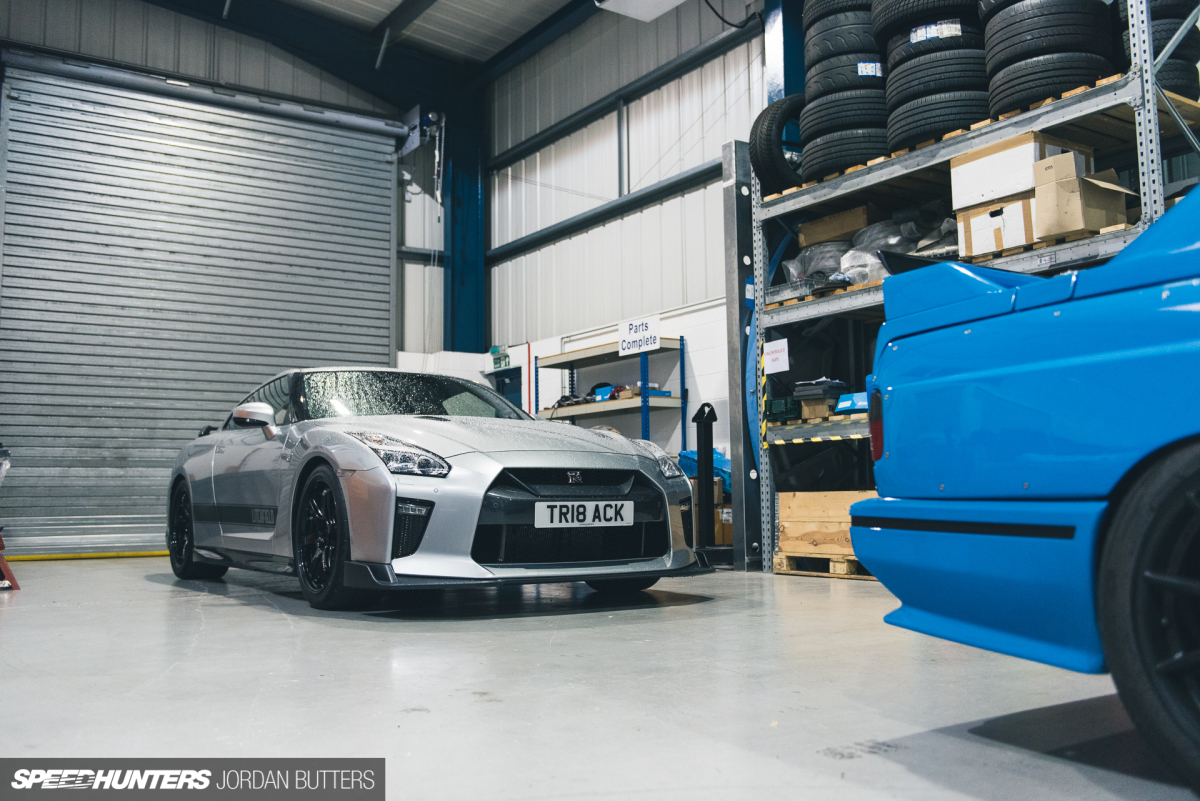 Some people use titanium shims between calipers, pistons and pads to keep the heat from boiling brake fluid. How would this be optimized to prevent the pad from going into super heat cycle? There are ideas of letting other components act as heatsink, but how far do we isolate the heat?
Alcon: This is something used more extensively in Motorsport applications where caliper, brake fluid, disc and pad temperatures can be monitored and tuned and balanced accordingly – on occasions keeping heat in pads so that they remain within their optimum temperature range can be a benefit.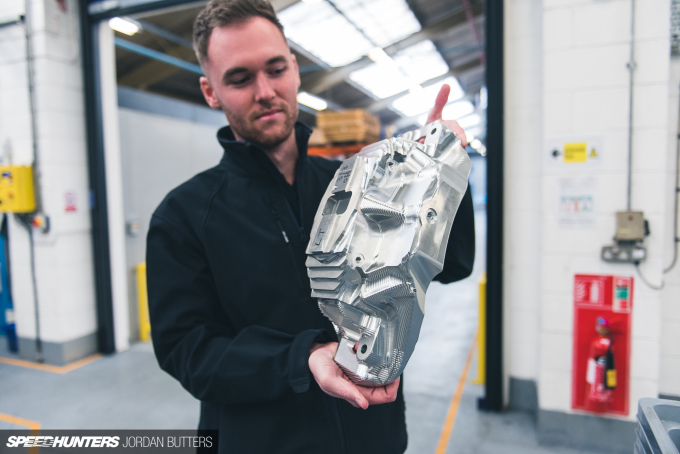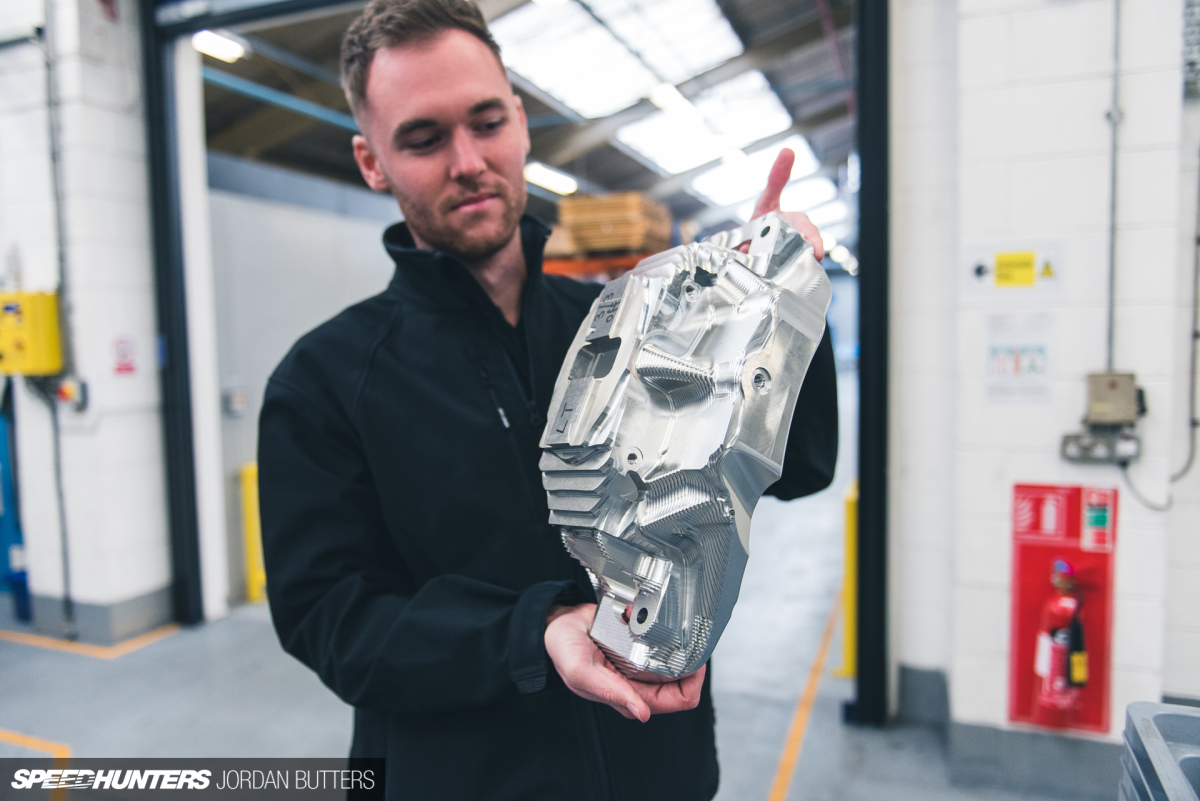 How do you calculate master cylinder size once you have changed to calipers with a bigger piston size or more pistons?
Alcon: We have our own in-house calculation software for which allows us (based upon vehicle data) to make accurate recommendations for master cylinder sizing. For aftermarket, we design our kits very carefully to make use of existing actuation hardware already fitted to the vehicle.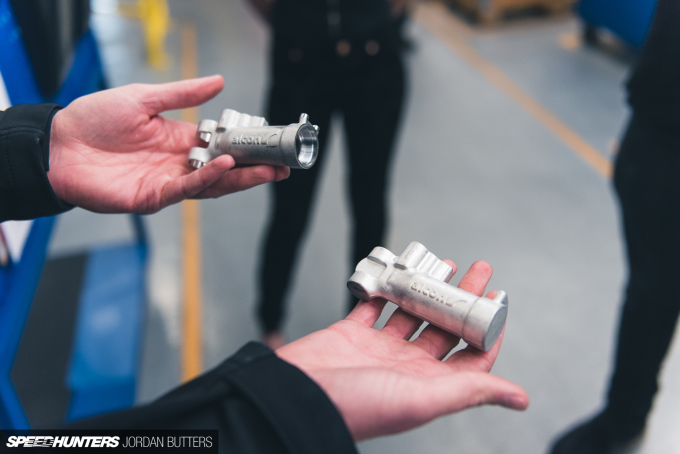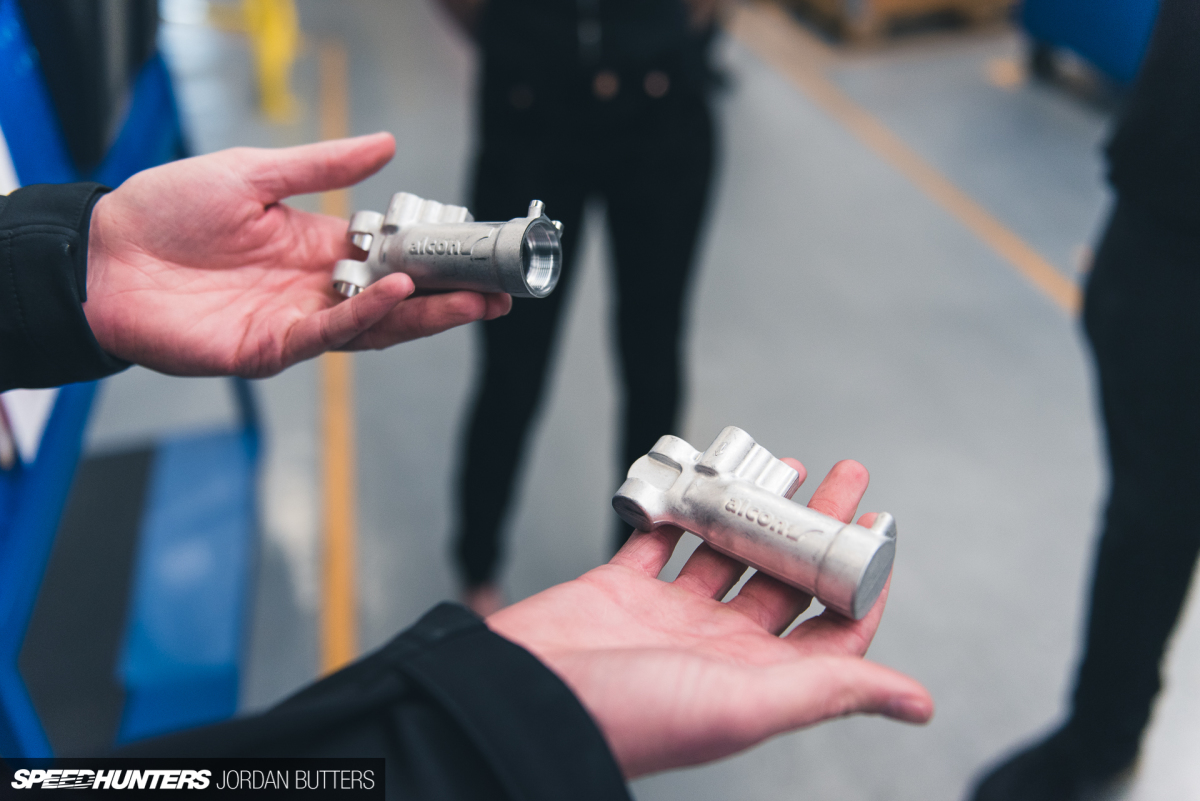 How do you calculate master cylinder size to account for removing the brake booster? (This one is for all the LS swap guys!)
Alcon: We have target pedal efforts and specify the master cylinder sizes to target what is safe and, if used on the road, legal. We have to take into account the pedal ratio and wheel brakes. A full system calculation is required and needs to be carried out by a qualified brake system engineer.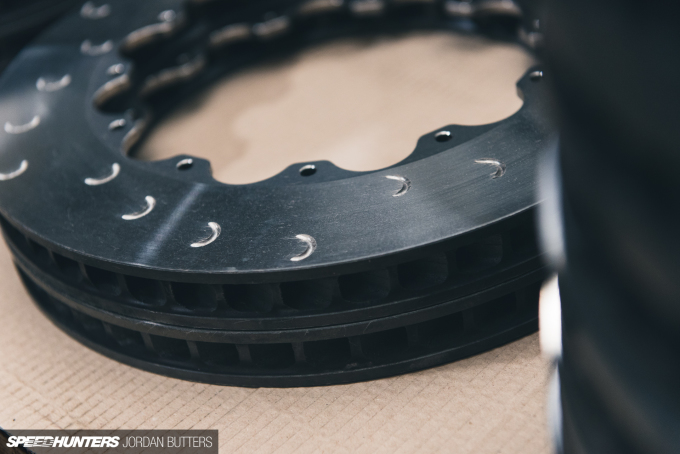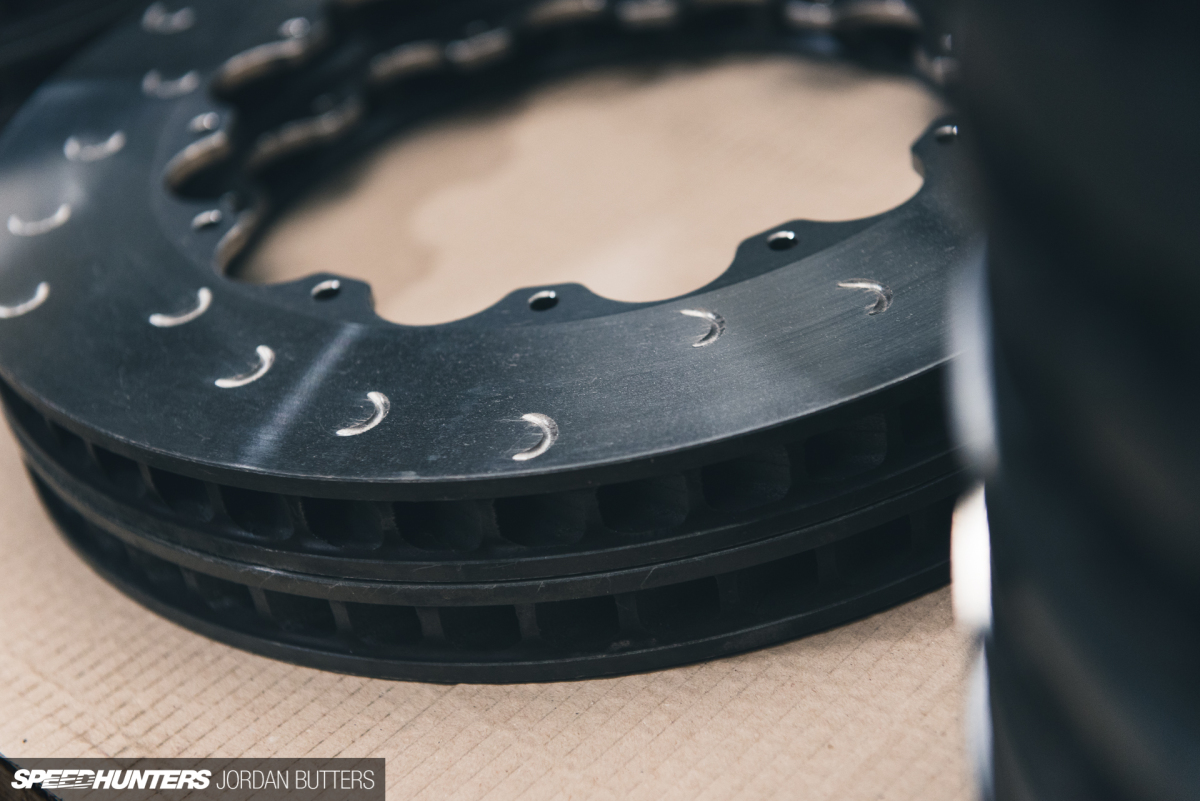 Drilled, slotted, and grooved rotors seem to really only wear pads faster with marginal if not negligible gains in performance. How can we differentiate between the real performers from the gimmicks?
Alcon: Grooved rotors have become the norm in aftermarket and motorsport applications as they present a cleaning edge to the pads, the ability to disperse gassing given off by pads, improved initial bite and more consistent wet weather performance. Drilled rotors offer similar benefits but suffer more with cracks emanating from holes – as a result drilled rotors are now more limited to carbon ceramic options where disc cracking is not an issue.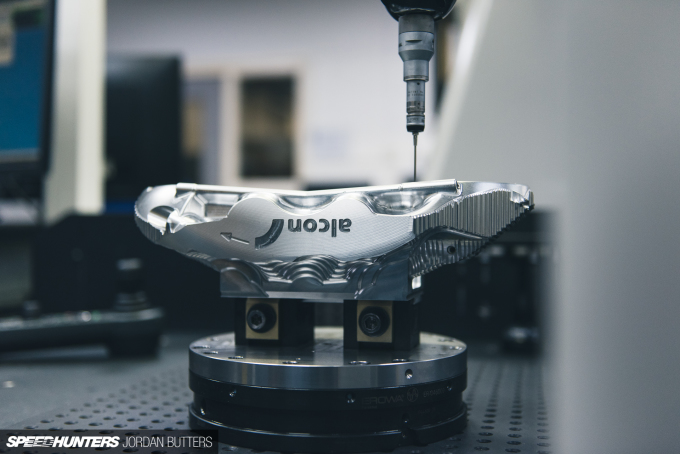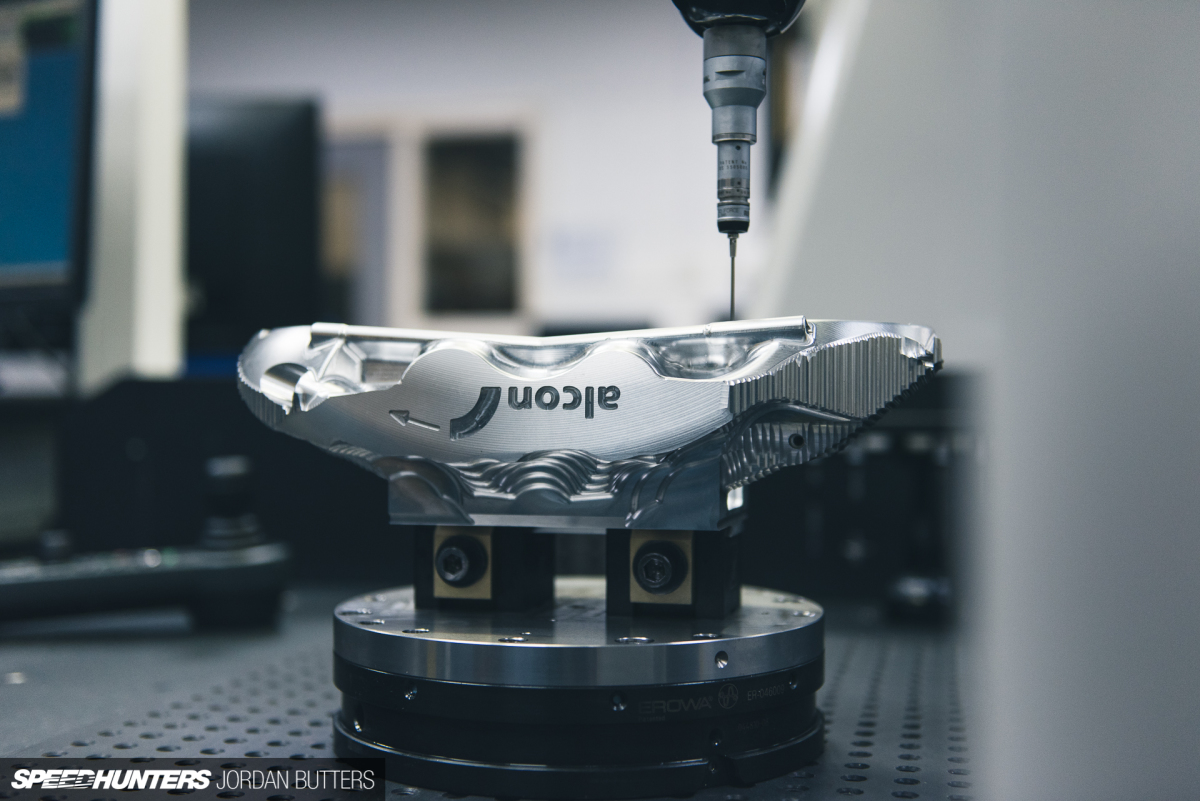 I recently upgraded my brakes in my 2006 Honda Accord from stock to slotted rotors. After a hard stop the pedal starts to get soft. Am I overheating my brake fluid? Whats the best way to choose an upgrade for my needs that matches my rotor upgrade?
Alcon: The issue could indeed be the result of boiled brake fluid causing gas bubbles to form within the fluid itself, which is far more compressible and in turns gives a soft, spongy pedal feel. If the only change made is to slotted rotors this would not give any additional thermal capacity and any brake performance gain will be minimal. Depending on how much brake performance increase you require we would recommend larger discs with improved thermal capacity, performance pads and a caliper upgrade.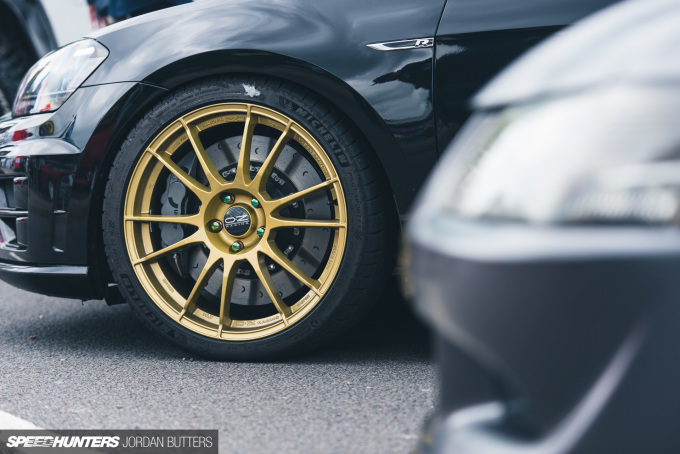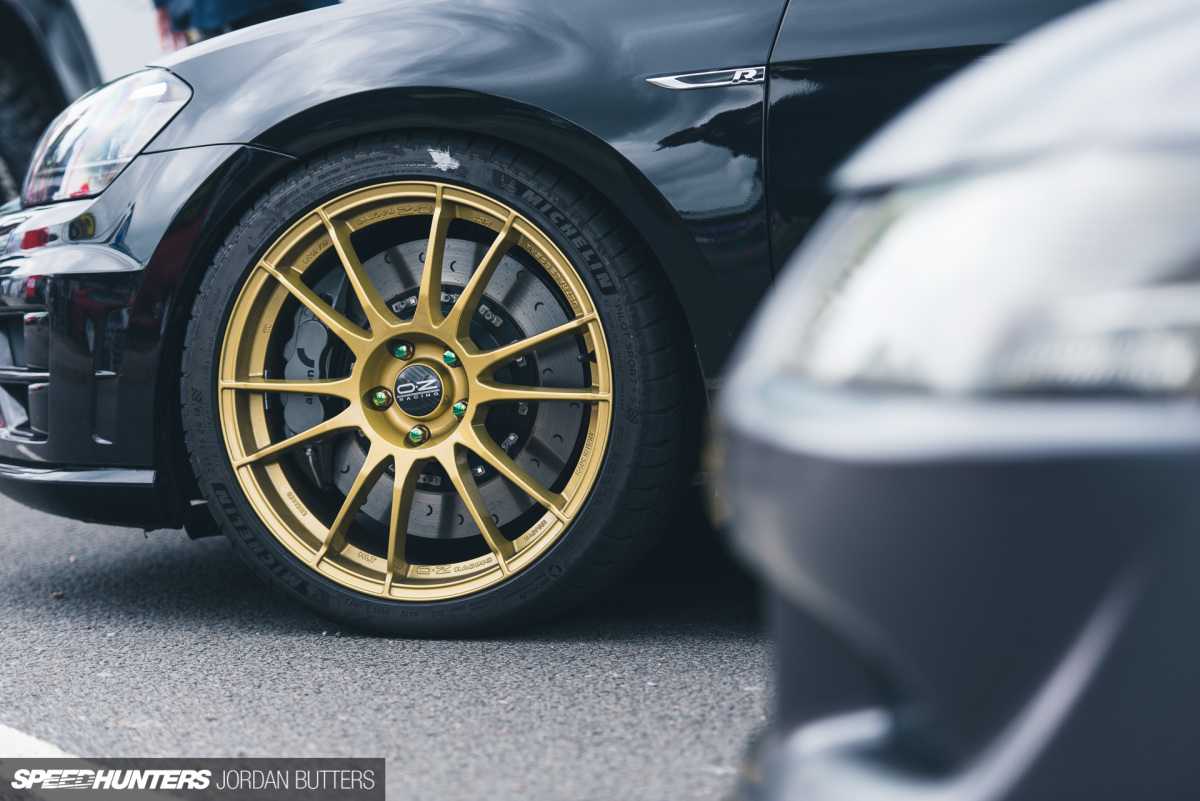 Does disc size play a major role in stopping power?
Alcon: Disc size can be split into two aspects; disc diameter, which increases stopping power by increasing the turning moment (leverage effect), and disc mass, which allows more heat to be stored, which in turn allows pads and calipers to operate more effectively.
No Fade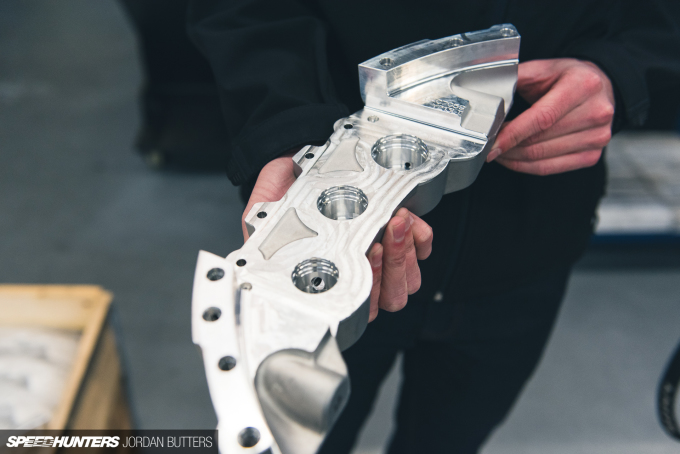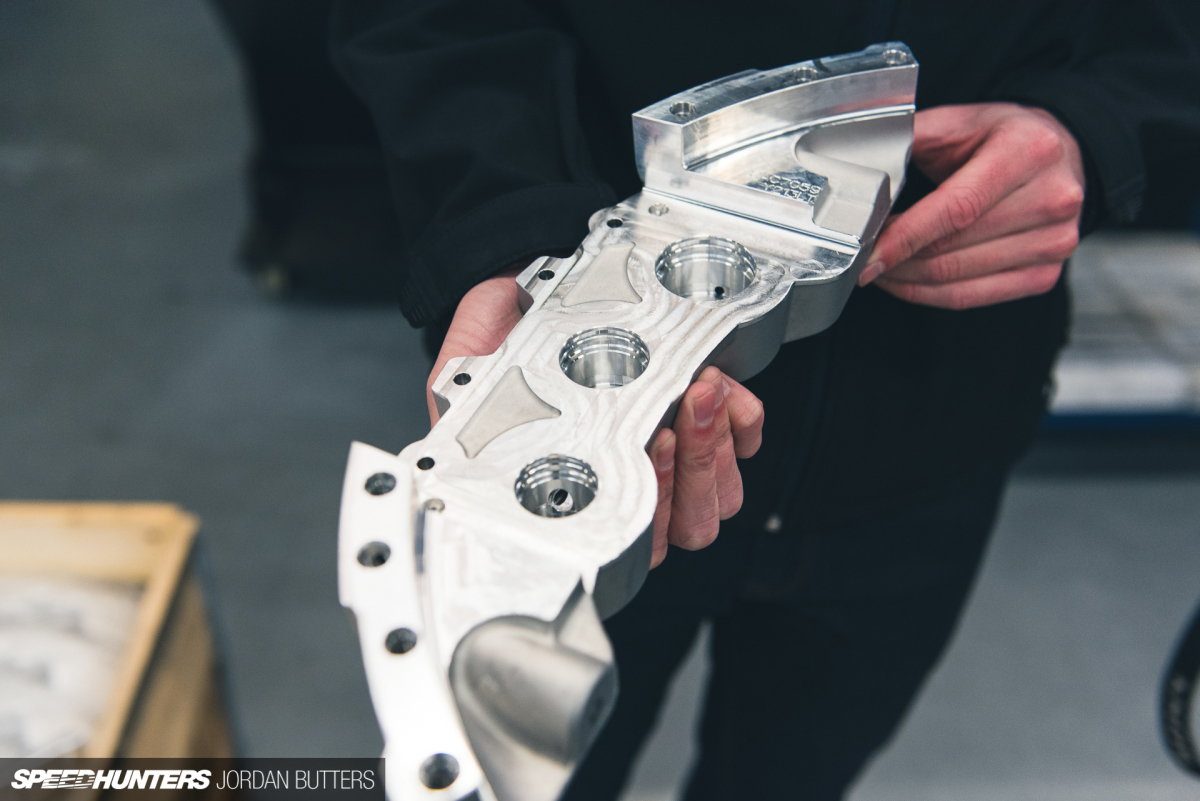 There are lots of companies out there offering 'big' brake kits, but how do you filter out the ones that properly work and those which perform as good (if not better) than OEM?
Alcon: The market has indeed been flooded with a number of companies selling 'big' brake kits, our advice would always be to choose a company with heritage and a reputation in designing high performance brakes. We're sure that it comes as no surprise that our recommendation would be Alcon!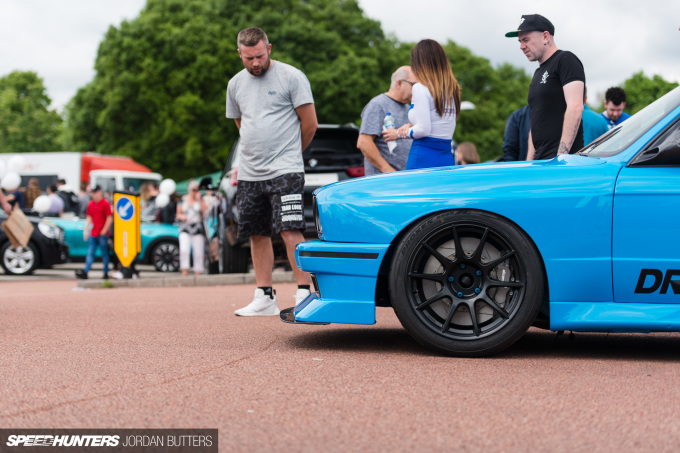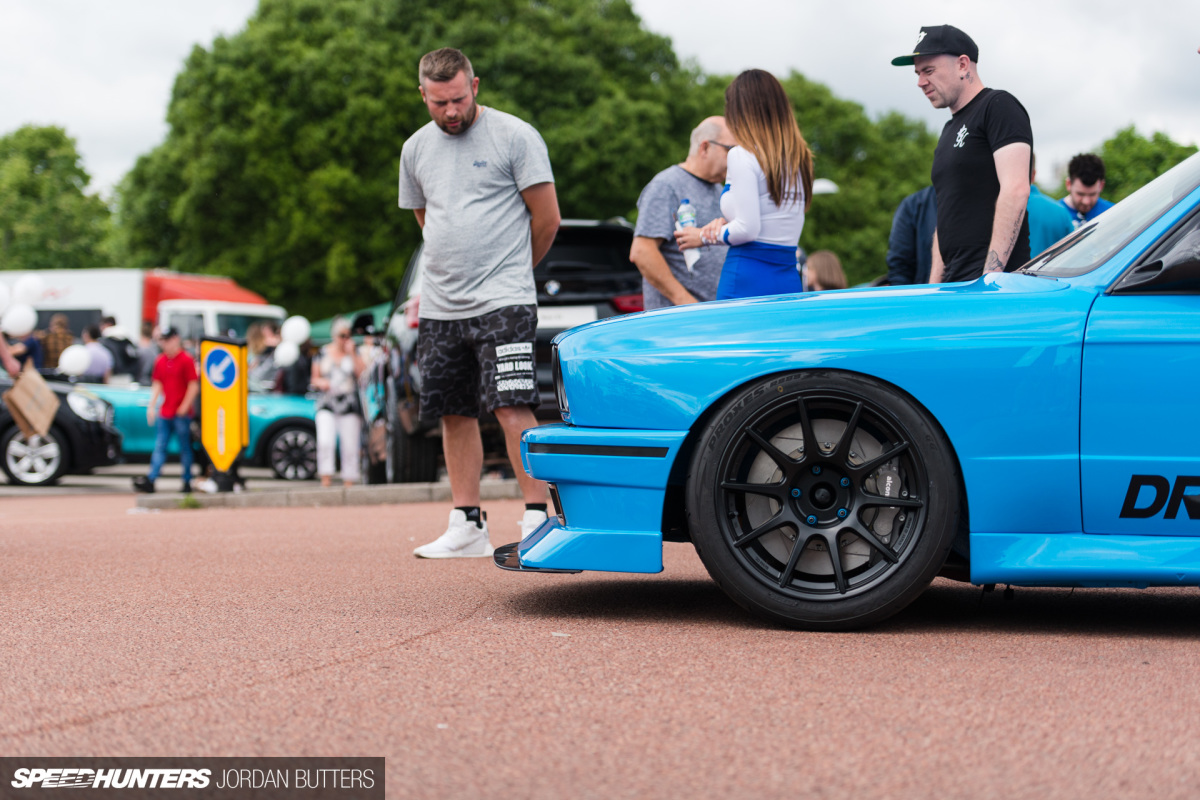 Why do some companies think bigger is better in terms of caliper pistons, is there any truth in that?
Alcon: Caliper piston sizes are derived from a full system calculation. What we want is for the driver to have a good pedal feel when stopping the vehicle safely. We specify the most appropriate piston sizes, large or small to achieve this. For disc and rotor only brake kits, increasing the piston sizes can be very dangerous as it can affect the vehicle balance (making it unstable), make the master cylinder bottom out of fluid and cause issues with stability control systems.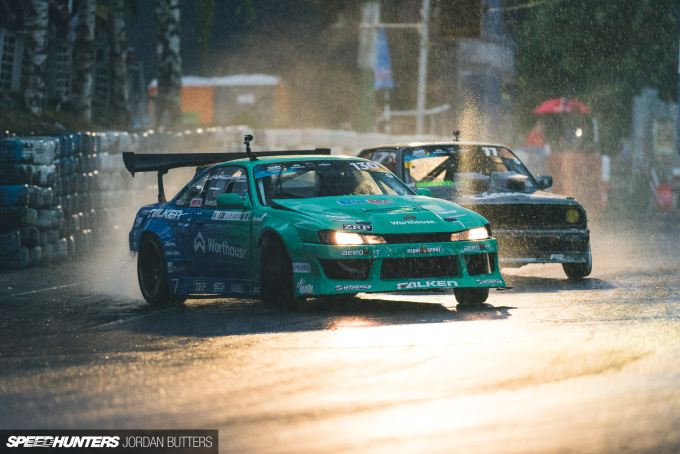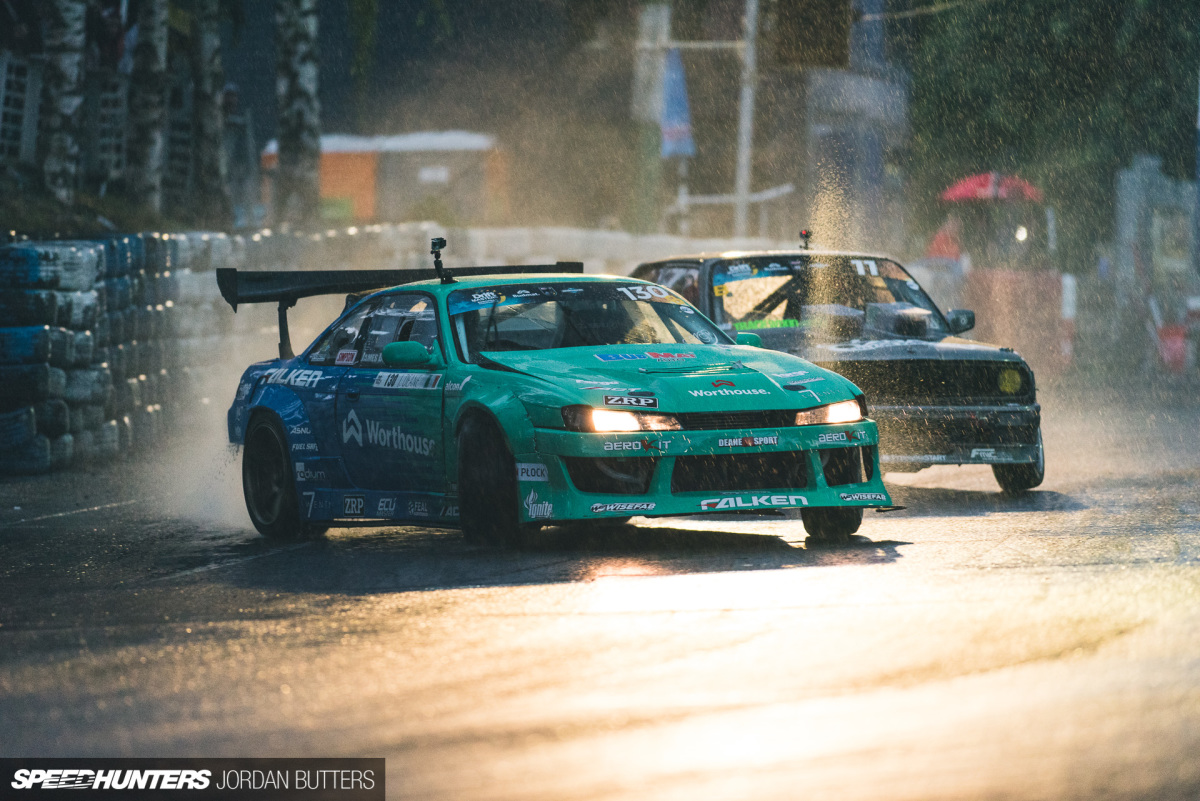 Does the weather (specifically rain) have any effect on certain discs? Is there a design which is better in the wet or does it make no difference?
Alcon: Early carbon ceramic systems had issues in the wet. We've moved on considerably over the last ten years and there is now very little difference in disc materials for wet running.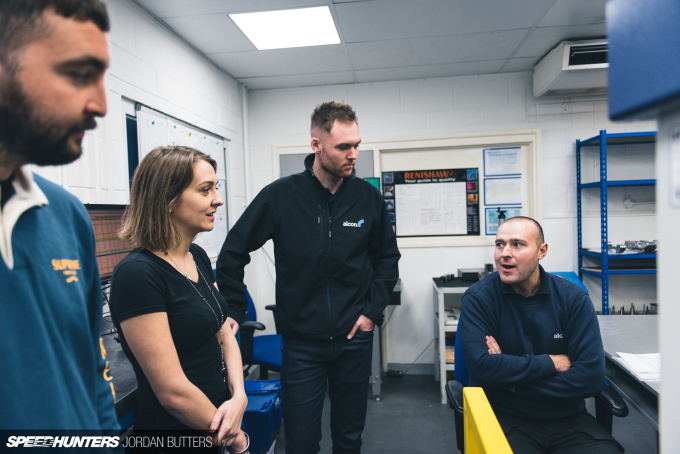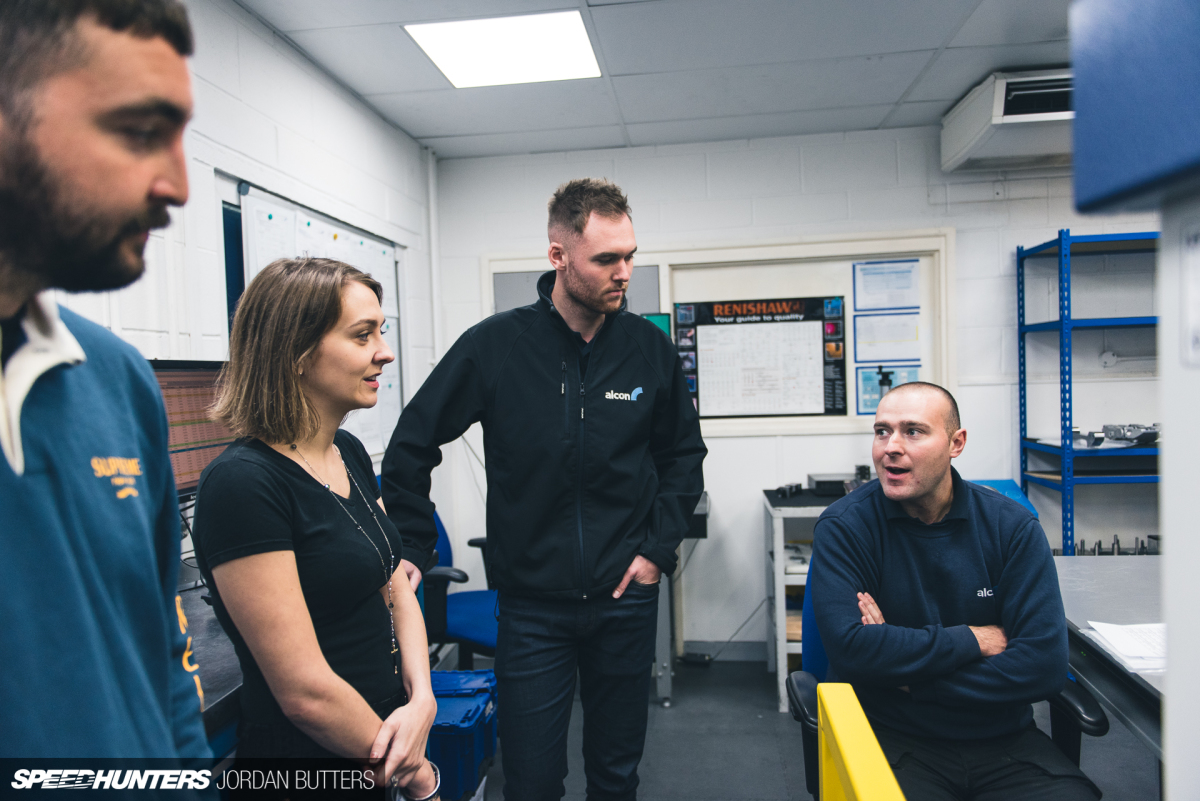 Why do some people go for brake booster delete – what's the pros and cons?
Alcon: The booster reduces the pedal effort. Modern cars have boosters that can have ratios between 5:1 and 11:1, depending upon the unit. Therefore, removing the booster will increase the pedal effort. There is a good chance that, on some vehicles, removing the booster will increase the efforts above the legal limit for road use.
The advantage of removing the booster is that there can be a high kick-up, giving a much lighter feel at the low end and the booster can add efficiency losses into the system. Any removal of a booster should not be done on a road application without the advice of a responsible and qualified brake engineer.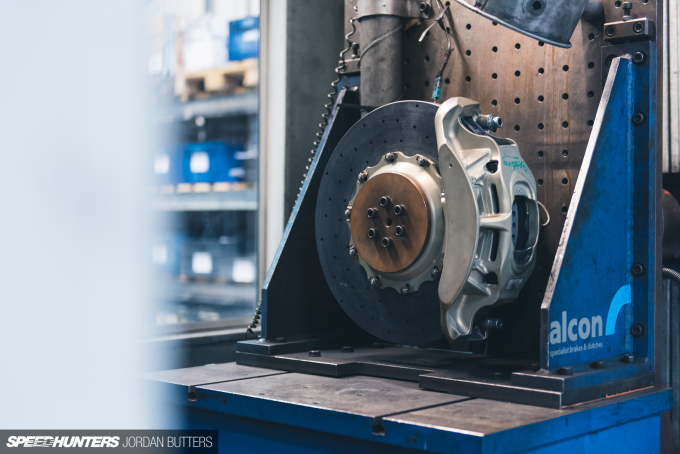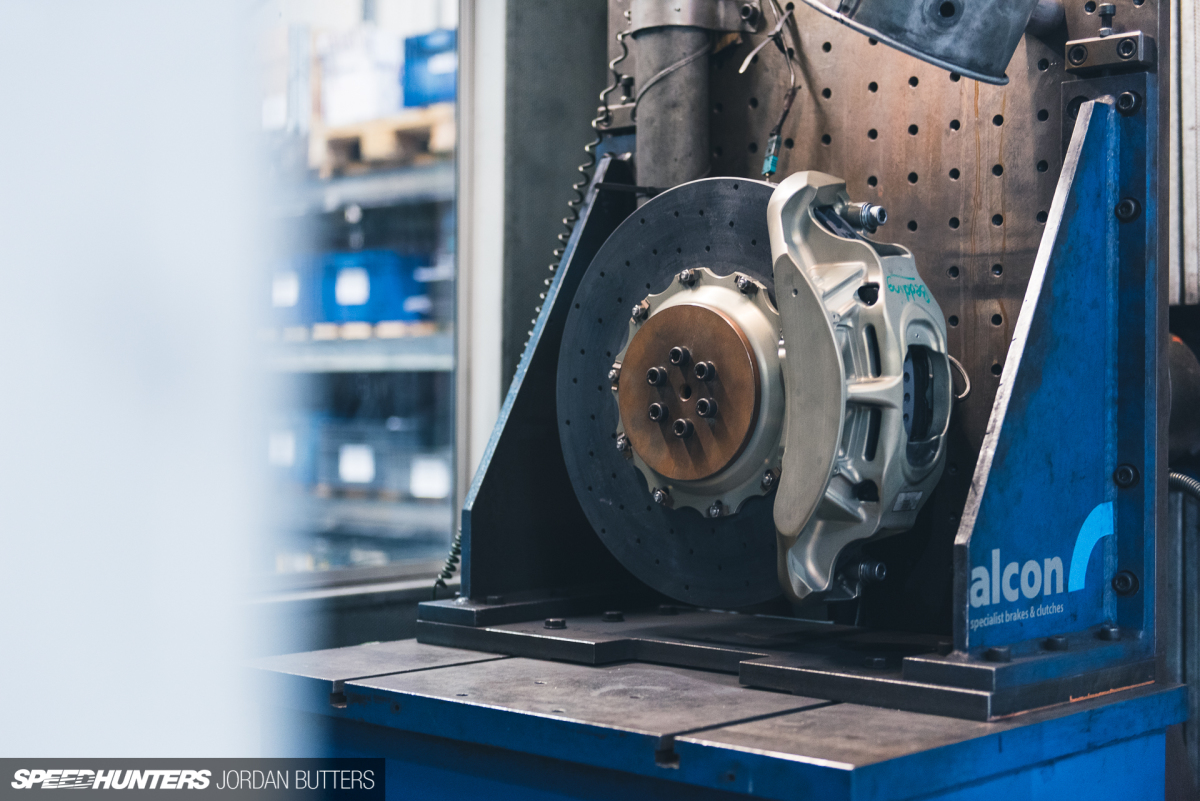 What's the maximum temperature your carbon ceramic brakes can withstand?
Alcon: This depends upon how the temperature has been generated and the design of the disc geometry itself. Often, it's not the discs that are the issue, but the pads (with fade) and brake fluid (with boiling).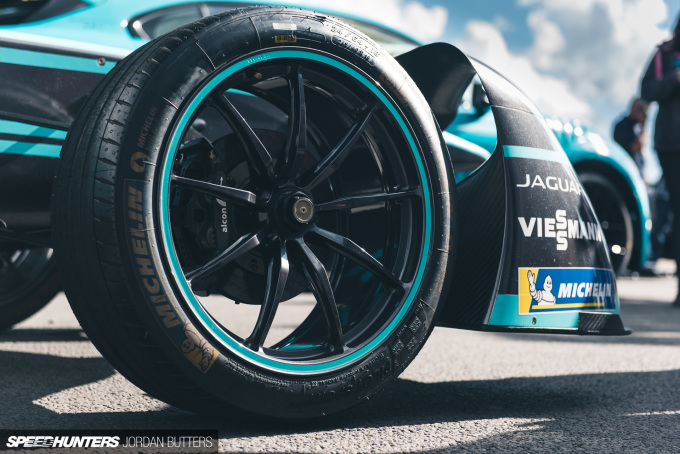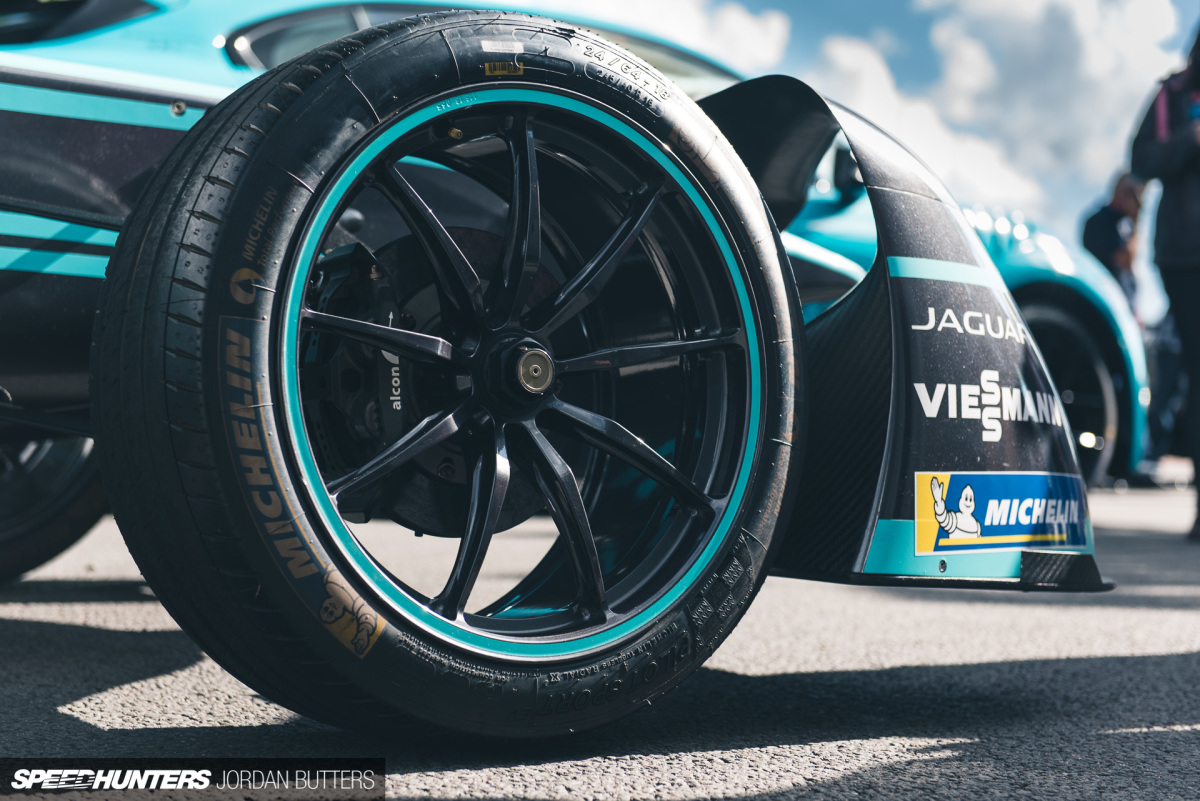 Does brake caliper position help with brake performance?
Alcon: The position will not help with performance, but will help with servicing and safety. Calipers are generally positioned as close to three o'clock or nine o'clock as possible to make them easy to bleed. In a motorsport application, for example Formula One, they position the caliper best they can to lower the centre of gravity, however this is more susceptible to knock-off if the hub design isn't robust. The more common practice for motorsport is to run trailing calipers front and leading rear to bring the weight more towards the centre of the car.
Responses by Alcon
Photography by Jordan Butters
Instagram: jordanbutters
jordan@speedhunters.com