It all started when Andre Klebleyev was nine years old.
As he told me, he was obsessed with the "OG generation" of Need For Speed including the Underground games, Most Wanted, and Carbon.
Lots of us drew inspiration from these games when we were kids, but at a certain point most of us sort of went on with life as usual. For Andre, this wasn't sufficient. Ever since seeing the M3 GTR at the beginning of Most Wanted he fell in love with the car. He Googled as much as his nine year old self could, eventually learning that it was an E46 M3. All through his younger years, this car was always the dream car.
Seeing as how I previously shot a recreation of the S13 from ProStreet last year, when I came across this car at SEMA I had to grab a few photos.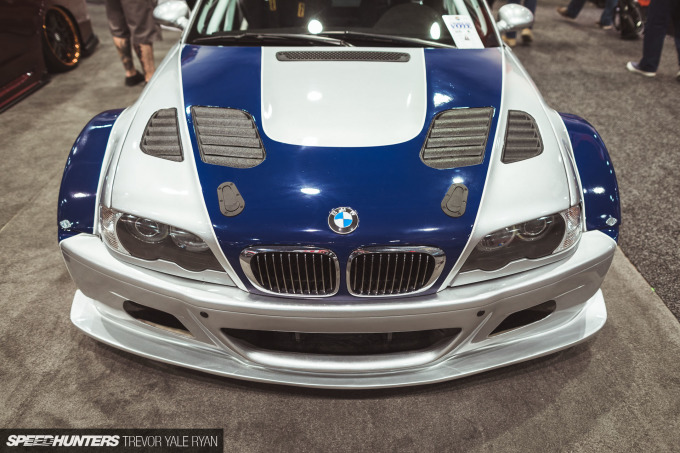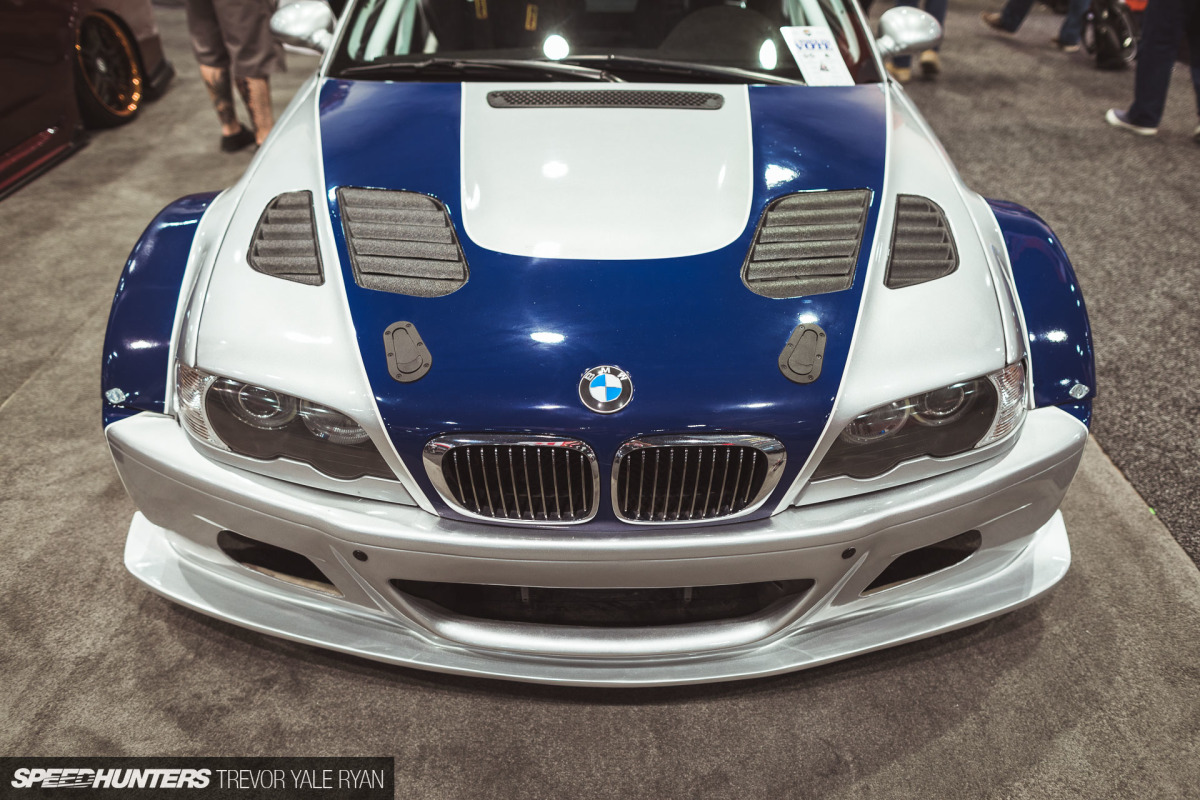 While Andre started out modifying Japanese cars after he got his license, mostly due to their reliability and affordable price tag, when the right E46 M3 came long he couldn't pass it up. After getting his hands on the car he began the long process of turning it into the machine he saw so many years ago in the digital world.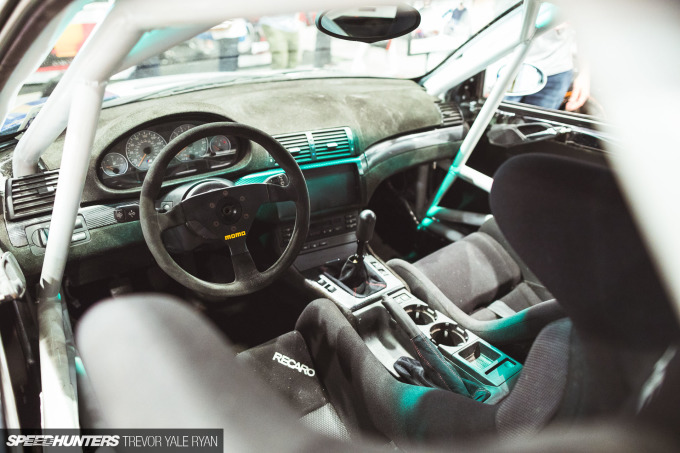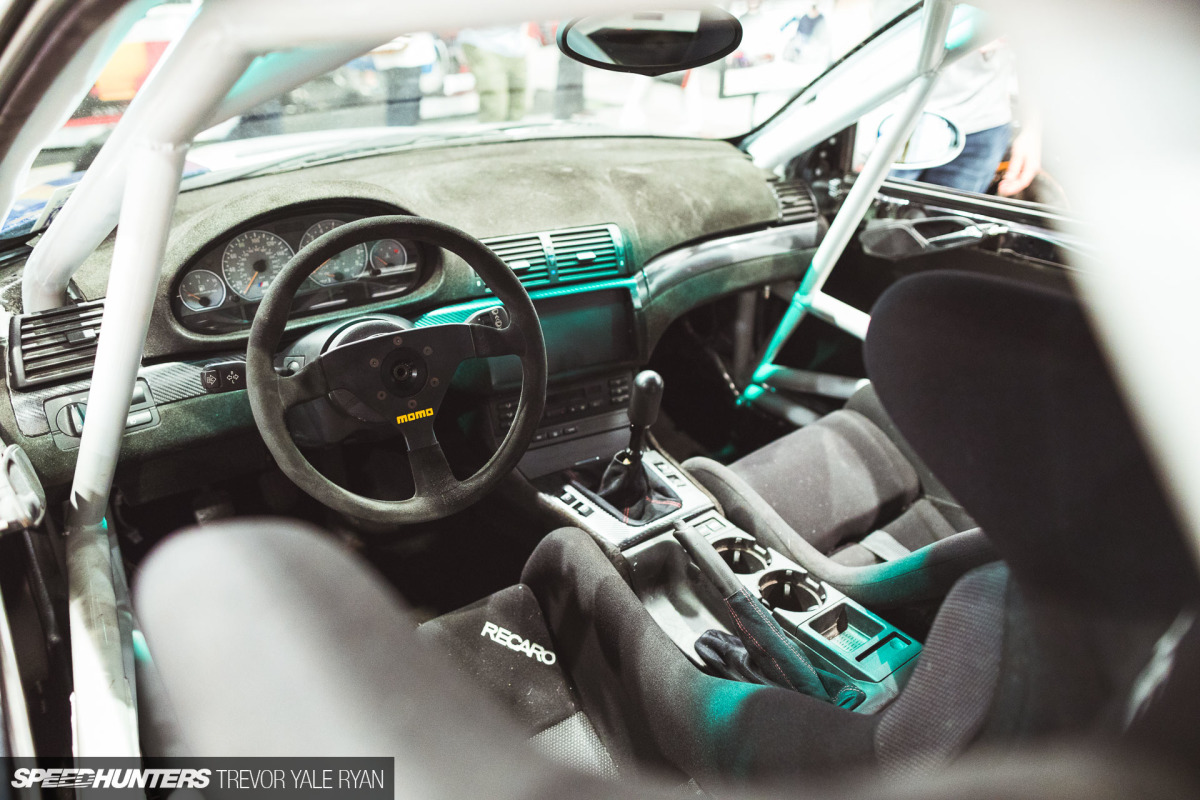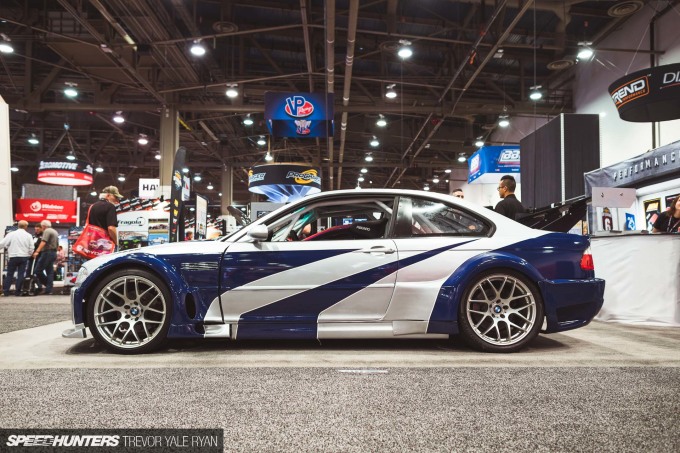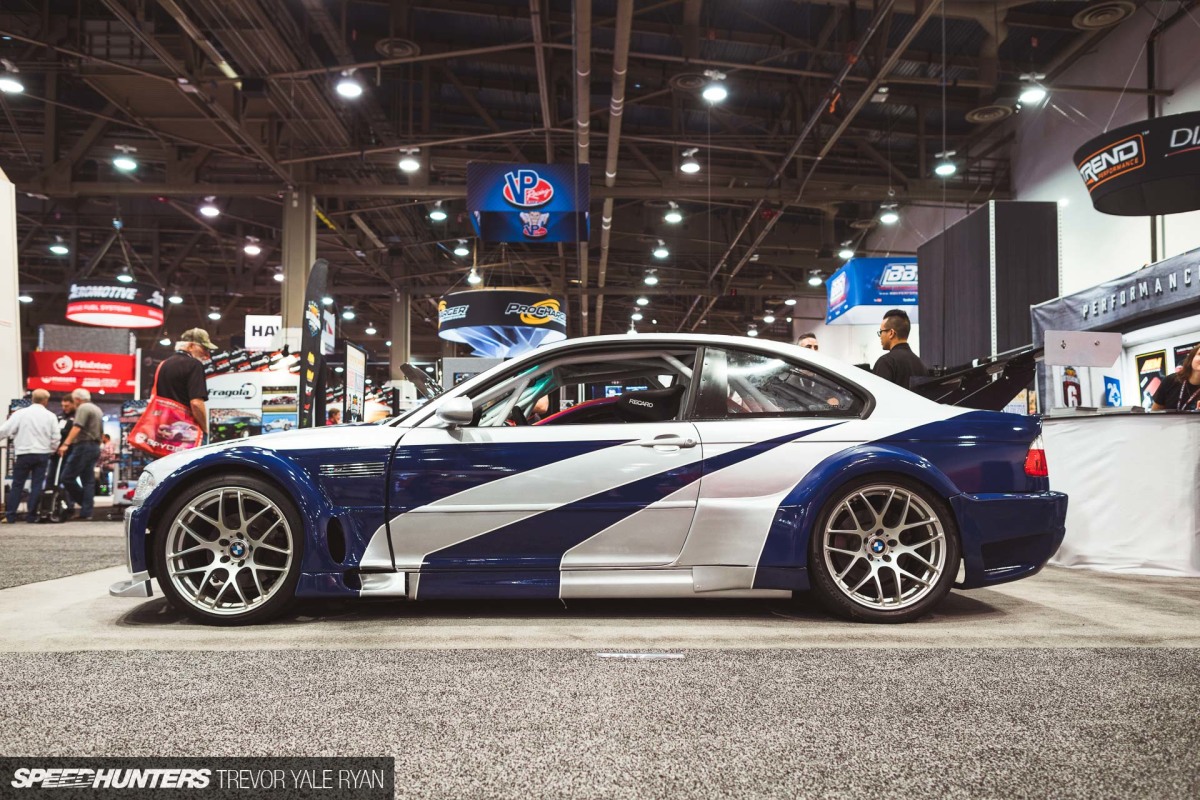 Andre did absolutely everything on the car himself, minus the welding on the roll cage and the floor tunnel for the side exit exhaust. Andre says the real goal is to turn it into a proper track car and enter some time attack events, but admits it's really only partially through the transformation. While a lot of it still needs some more love, especially getting the kit to flow from front to back, he says he threw the whole thing back together and painted it in his garage a few days before SEMA. He never dreamed of being in the show, but having progressed in PASMAG's tuner battlegrounds competition, the reality has hit Andre now that he's actually here.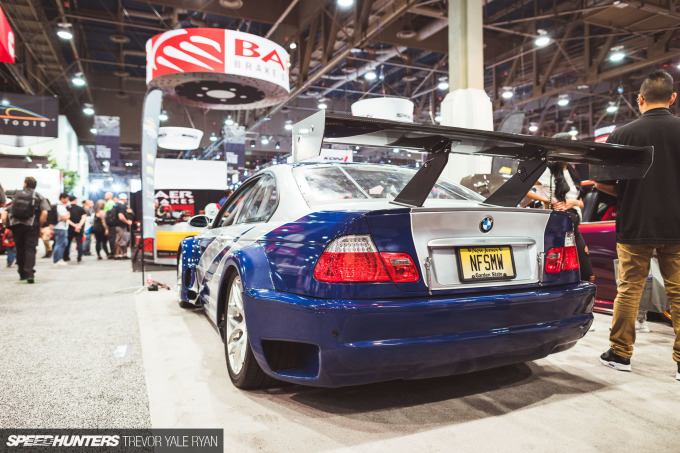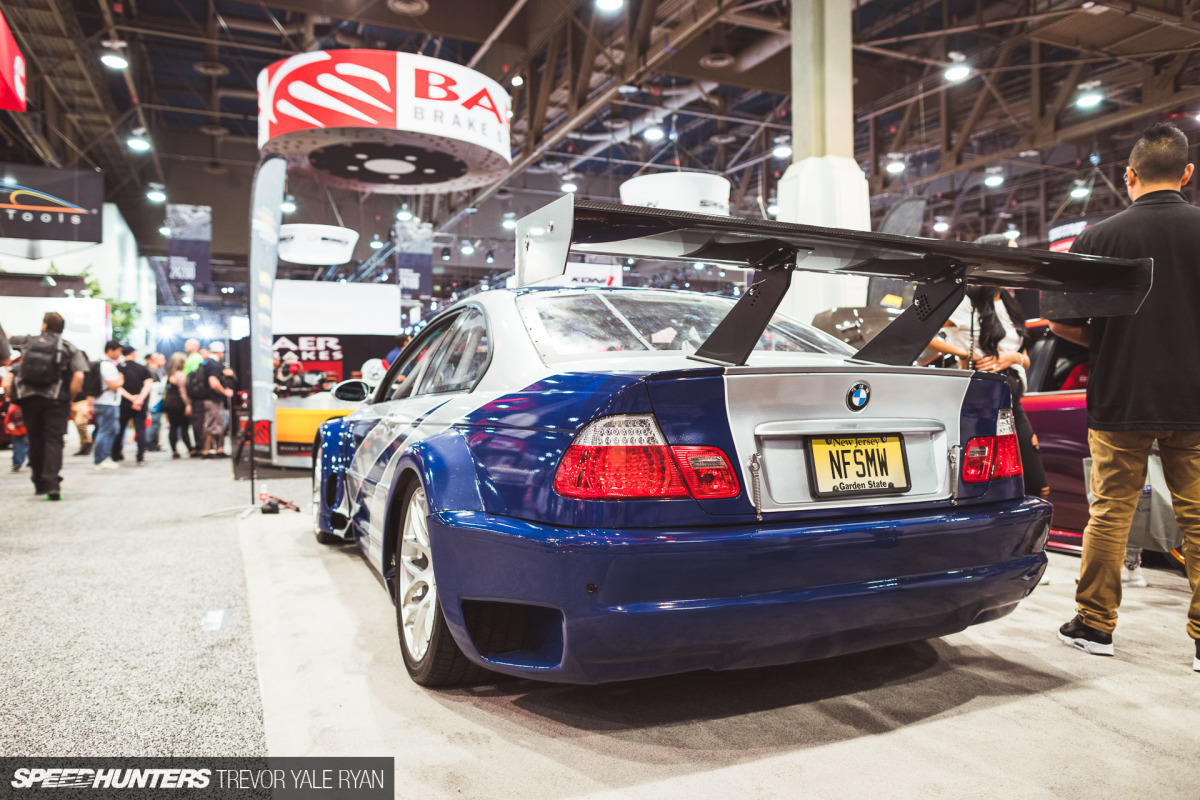 He's gotten his hands on a GTR 100M replica wide body, replaced the roof with carbon fiber, and essentially butted the entire interior, less the flocked dash, to pave the way. He's gotten his hands on a set of authentic magnesium BBS race wheels off an M3 GTR, but he'll need to figure out to make the centerlocks work. In the meantime, check out that license plate, which probably is good for a faster nitrous recharge time. Or something…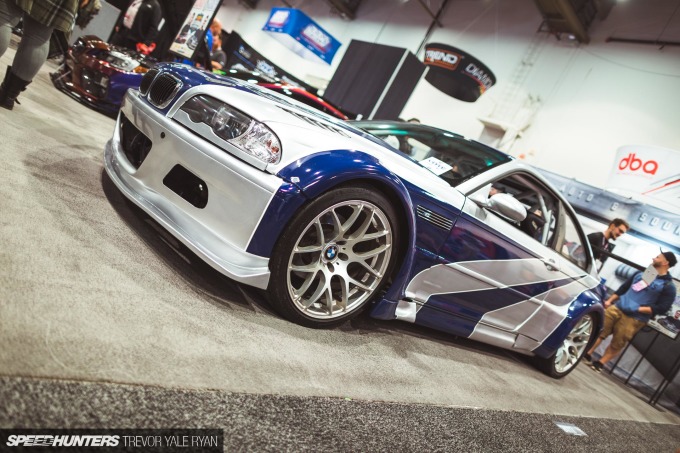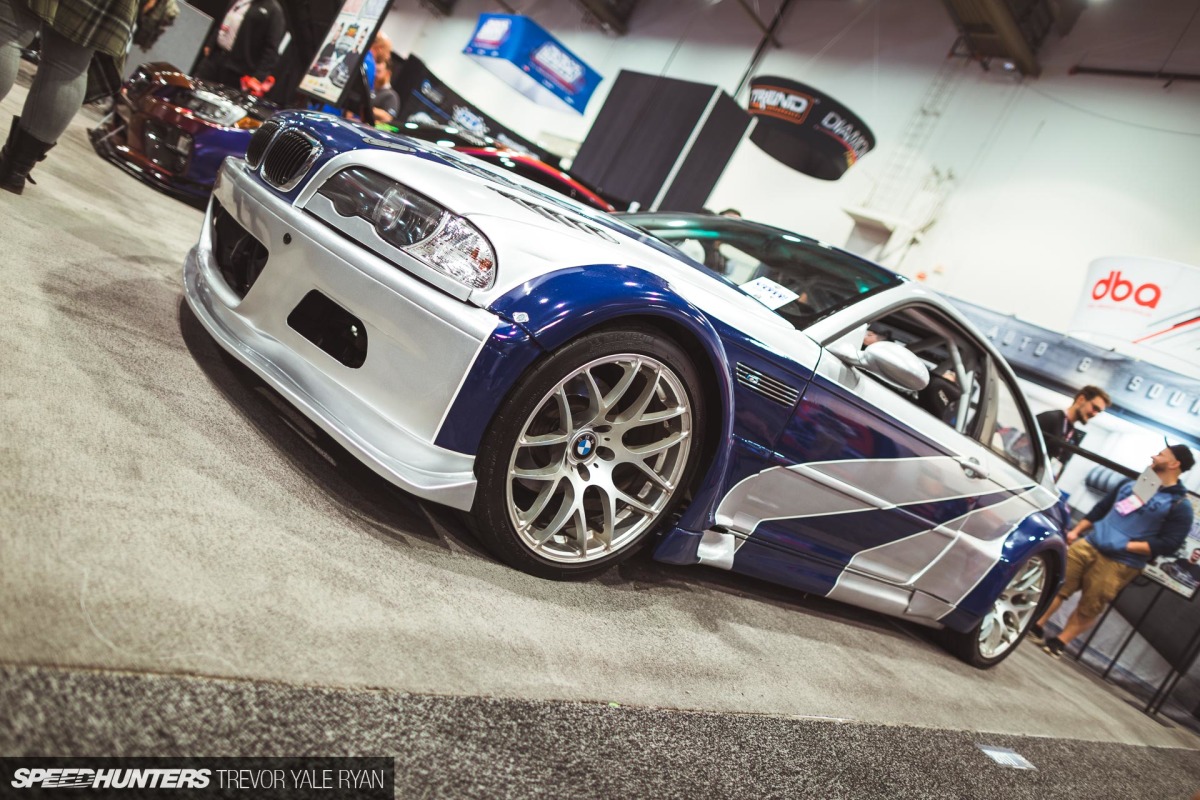 But, most importantly, with the Most Wanted livery, I'm sure the car is plenty durable to blow through parking meters, catch air off bridges, and tip over semi-haulers. I never thought I'd come across another NFS build in real life, but this is SEMA.
There's endless variety, and you never know what's hiding around the corner here.
Trevor Yale Ryan
Instagram: tyrphoto
TYRphoto.com