'Imagination means nothing, without doing.'
I've always thought it curious that the art of designing, styling and creating bodywork is so often overlooked when it comes to creating an automobile. It's quite the paradox, as the looks of a vehicle are typically the first thing that attract us to said vehicle, and will often be the primary focus of discussion when, for example, a new car is unveiled to us.
At least until the specifications of the vehicle are released and discussion of the styling is reduced to an oversimplified argument of whether it looks nice or not…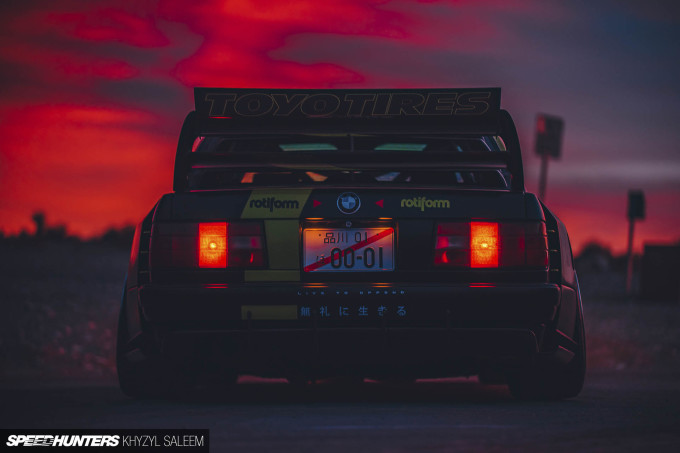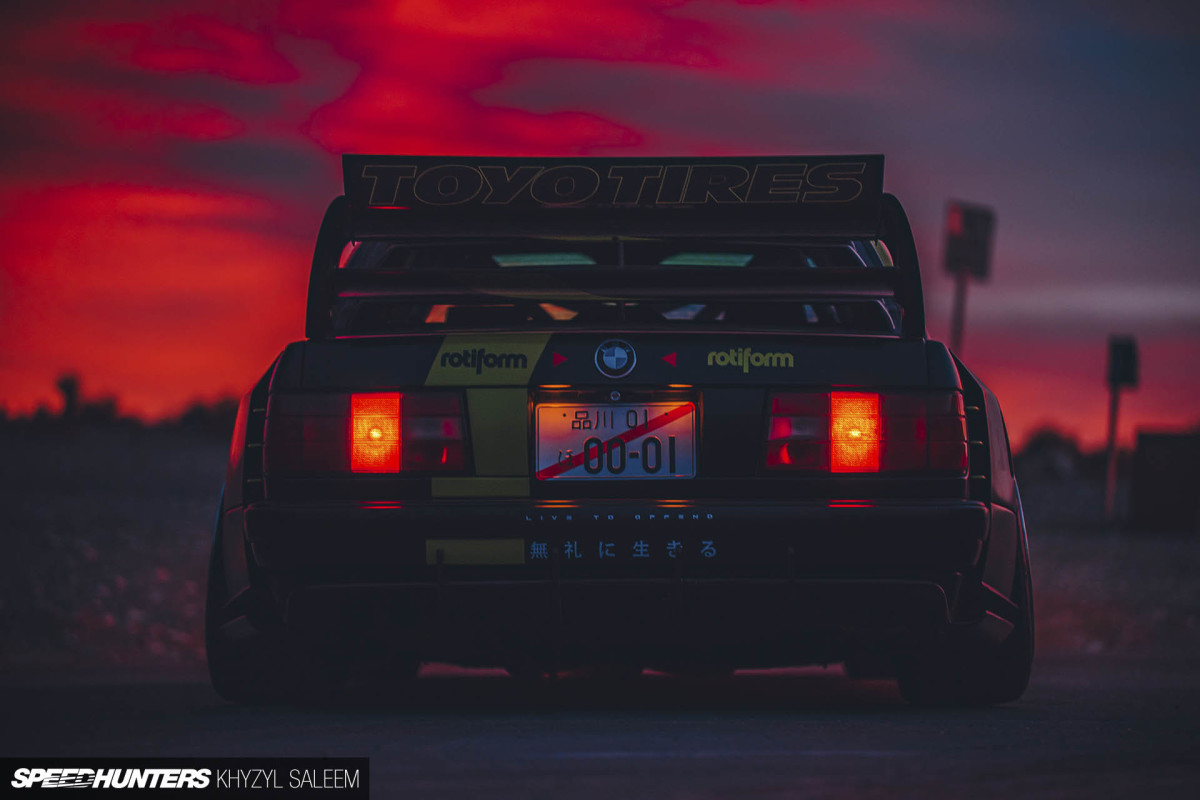 We just don't seem to properly appreciate the craftsmanship or thought process involved in designing something from an aesthetic point of view nearly as much as we should. Perhaps it's because we either don't fully understand the process behind it all, or because it's something which is entirely intangible and subjective.
An efficient and powerful engine can be proven as 'good' by several forms of scientific measurement, but for any design is to be scientifically defined as beautiful? It cannot be done (obvious aerodynamic performance appraisal aside).
To really understand a vehicle's design, from overall appearance to the minute details, you need to hear from the people responsible. This insight is invaluable in forming an educated opinion about what is in front of you.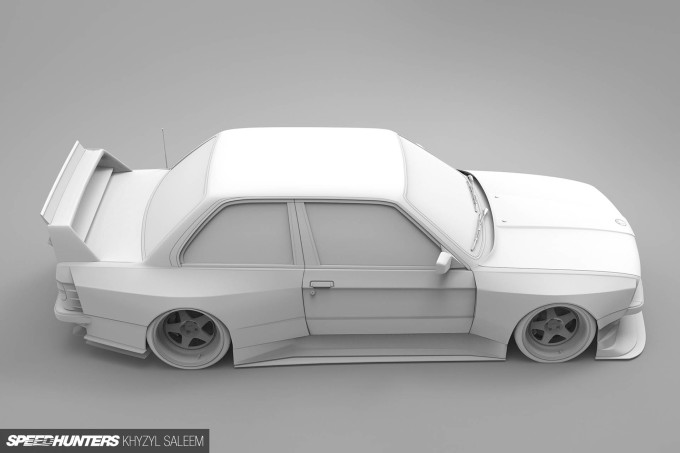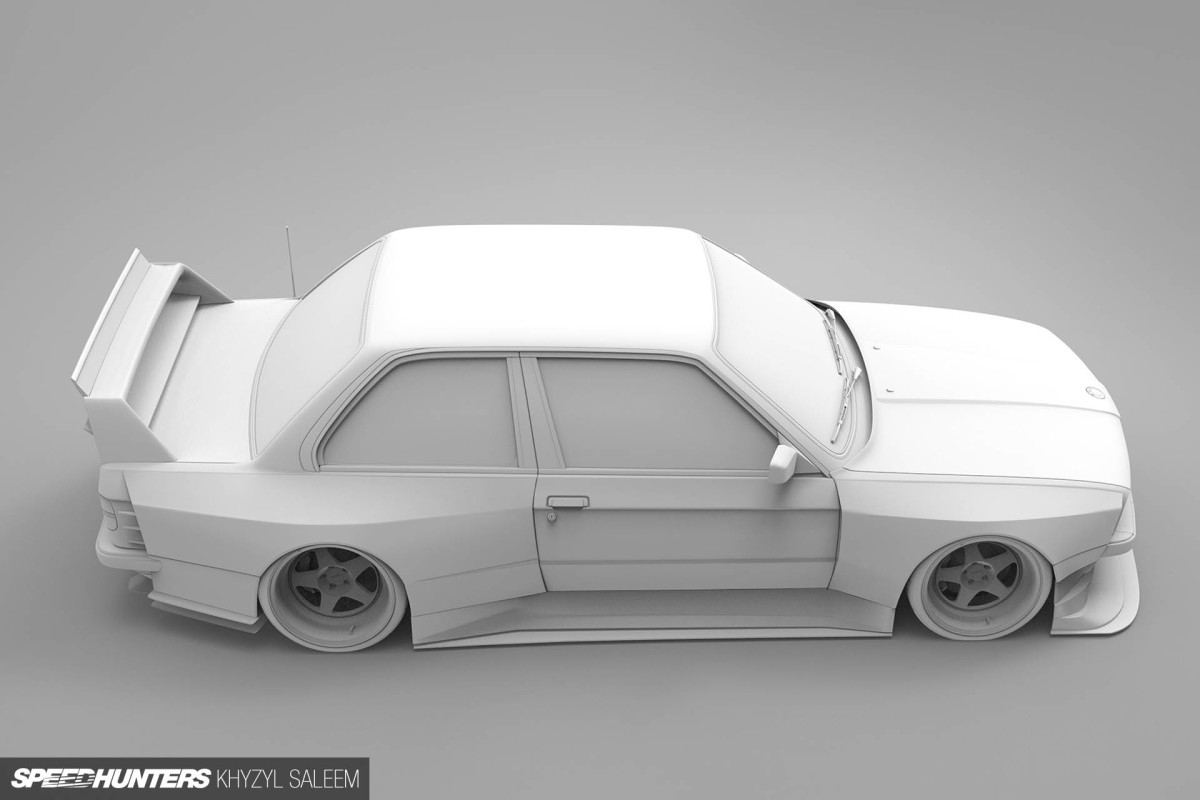 No doubt, Khyzyl Saleem doesn't need much in the way of introduction around these parts, but his new venture with business partner Eric Penelow, Live To Offend, probably does. The BMW E30 which they unveiled at SEMA was the first taste of what Live To Offend will bring to market from next year; the realisation of Khyzyl's designs in physical form.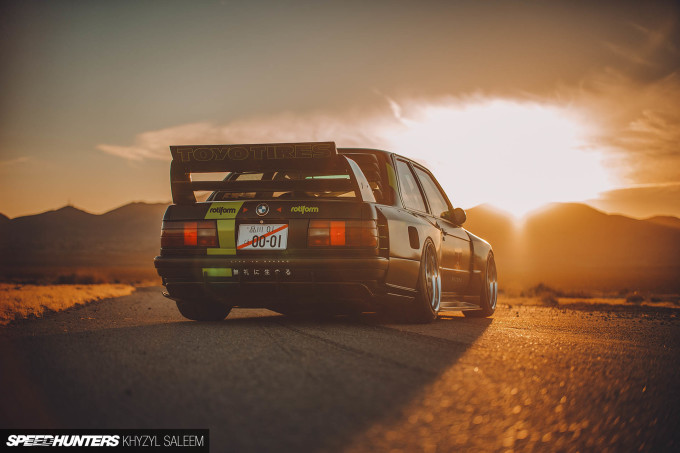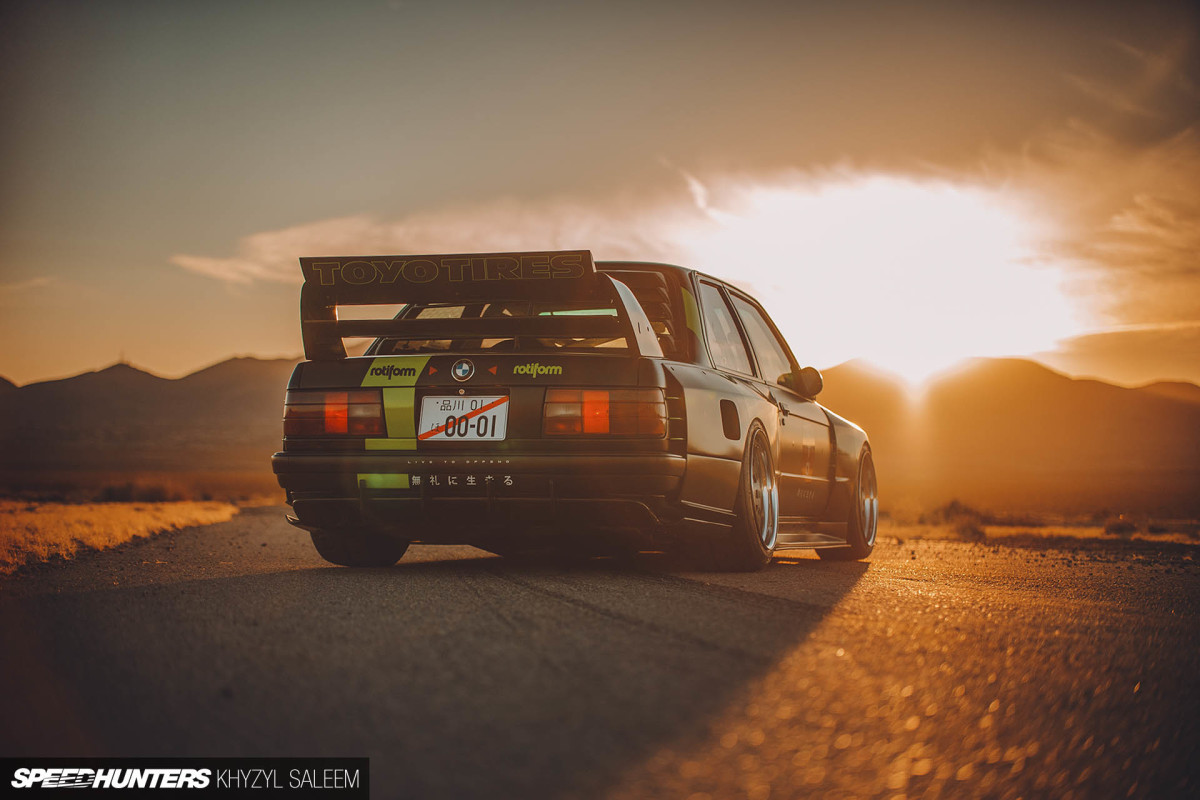 Anyone whom has ever met Khyzyl in person will know of his genuine passion and enthusiasm for creating almost anything to do with cars and motorsport. It's this sincerity which makes LTO's first offering feel somewhat different to being 'just another' wide-body kit. The laid back spoiler with adjustable Gurney flaps is an obvious homage to BMW's Group 5 racers of the time, the Rotiform BM1 wheels inspired by the original BMW M1 or the use of lightweight carbon fibre are all details which should resonate with enthusiasts.
While there will be always detractors, I think it might be worth having Khyzyl along to further elaborate on these details, and perhaps to give us an idea of what we can expect to see in future from Live To Offend.
Paddy McGrath
Instagram: pmcgphotos
Twitter: pmcgphotos
paddy@speedhunters.com
Photography by Khyzyl Saleem
Instagram: the_kyza
Facebook: TheKyza
Video by Rotiform