Right before SEMA Keiron took us all on a guided tour of CATuned. Through Keiron's lens we got to see some of the projects Igor Polishchuk worked on within the confines of a normal nine to five work day. What Keiron didn't show us was the project they were working on after hours. CAtuned has brought a vehicle to SEMA every year since 2012. Their projects can typically be found tucking tire right outside the main hall. Each of their builds have been better than the last with the 325 they brought this year being their pinnacle.
It's not just Igor, Keiron, or myself saying this. The judges of the Battle of The Builders think the same, nominating the car as a top twelve finalist.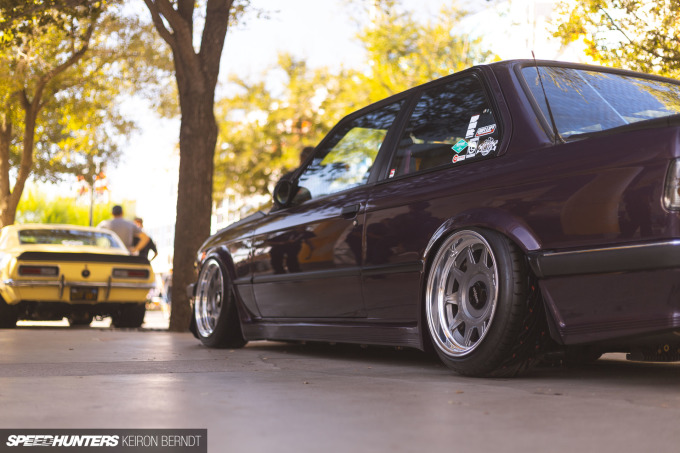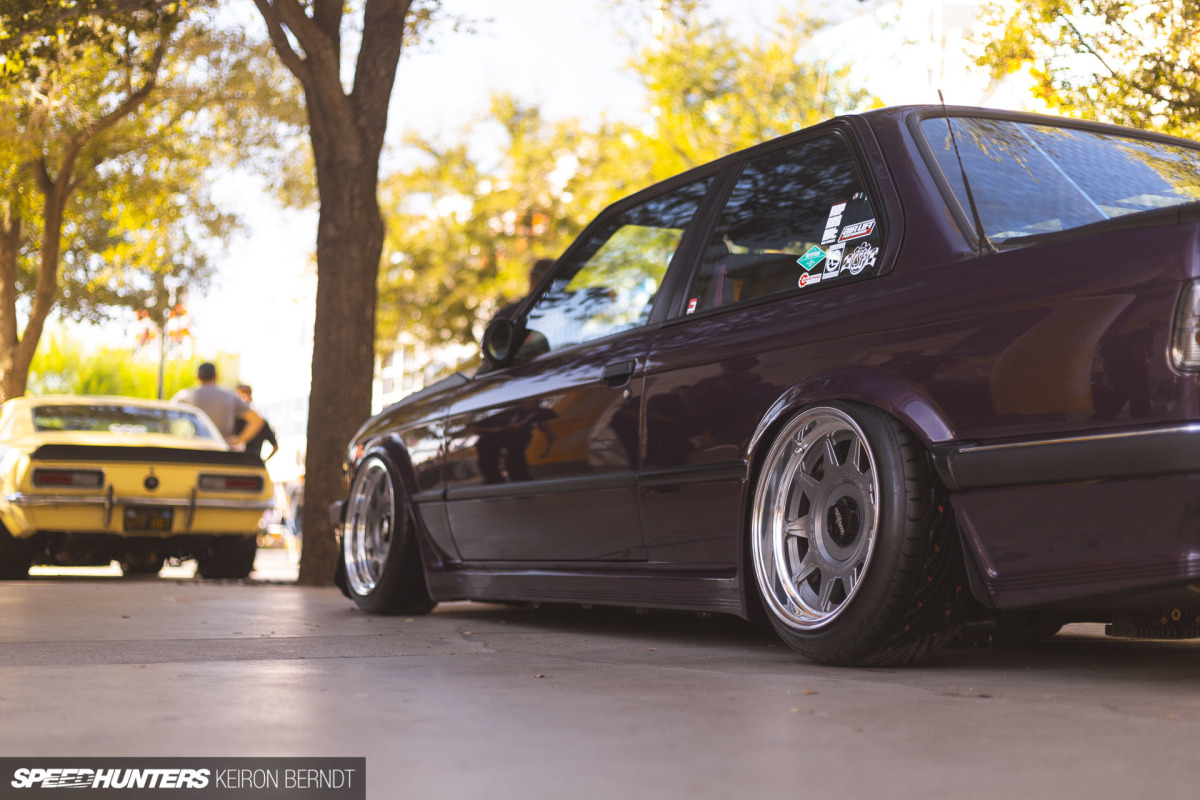 The E30 known as Grape started with a simple ethos; a retro-styled E30 built to an incredibly high standard. A straight forward sounding task, but not one that can be accomplished without a lot of extremely hard work and dedication.  To start, Igor took a standard, fairly rough, 1986 325e and stripped it down to just a shell. Rusty parts were binned, and wherever possible factory new parts were used. Did you know you can still get brand new fenders for these cars from BMW? Neither did I until Igor told me.  Once all of the new body panels arrived, 916 Cars lovingly brought the body back straight before painting it Daytona Violet.
In my opinion Daytona is one of the most under used, and under appreciated color codes in the BMW catalog. It's also a color that one can build an extremely tasteful pallet around, as Igor has illustrated with his interior and wheel color choices. But before we get to those, lets talk about the headlights.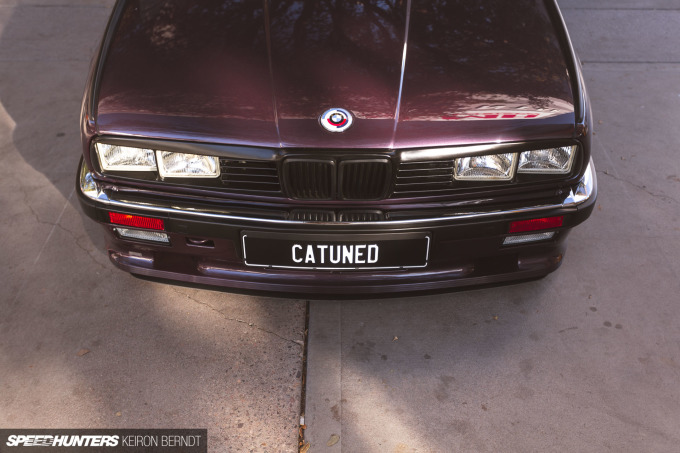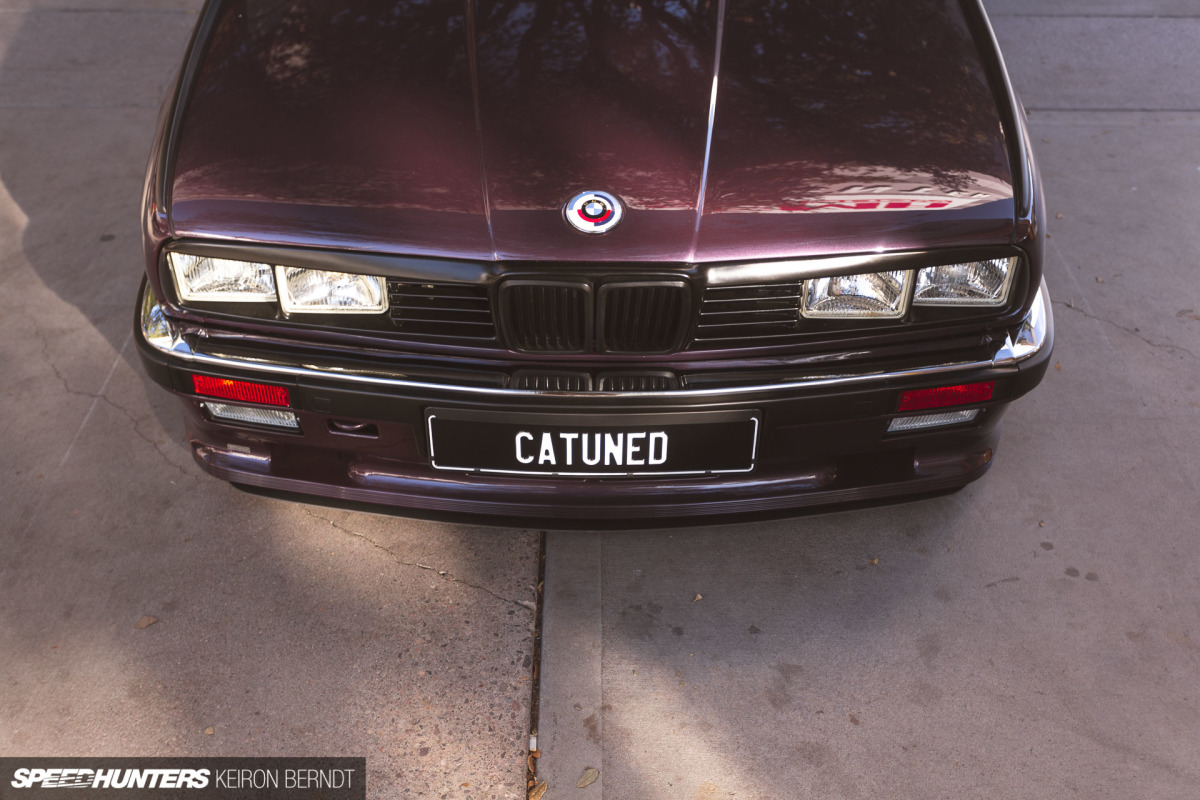 The quad square lights, in place of the quad rounds, were one of the most talked about modifications done to this car. Which is saying a lot considering the vast number of other modifications performed.
For the non E30 nerd, these lights are not a retrofit from a different vehicle, nor is it a completely one off job. The conversion, which includes lights and grill, was produced by a company named Taifun. They are defunct today making the conversion fairly difficult to source.  If you've never seen the quad headlight face lift before it might take a bit of getting used to. Love it or hate it, the conversion gives the car a very distinctive look. Personally I've set up shop on the 'love it' side of the fence.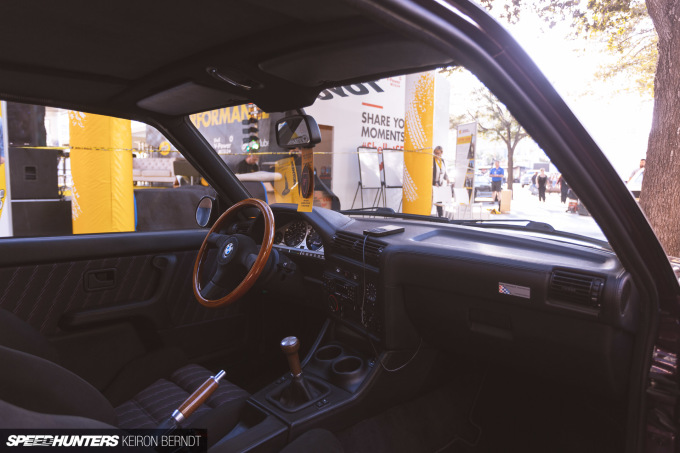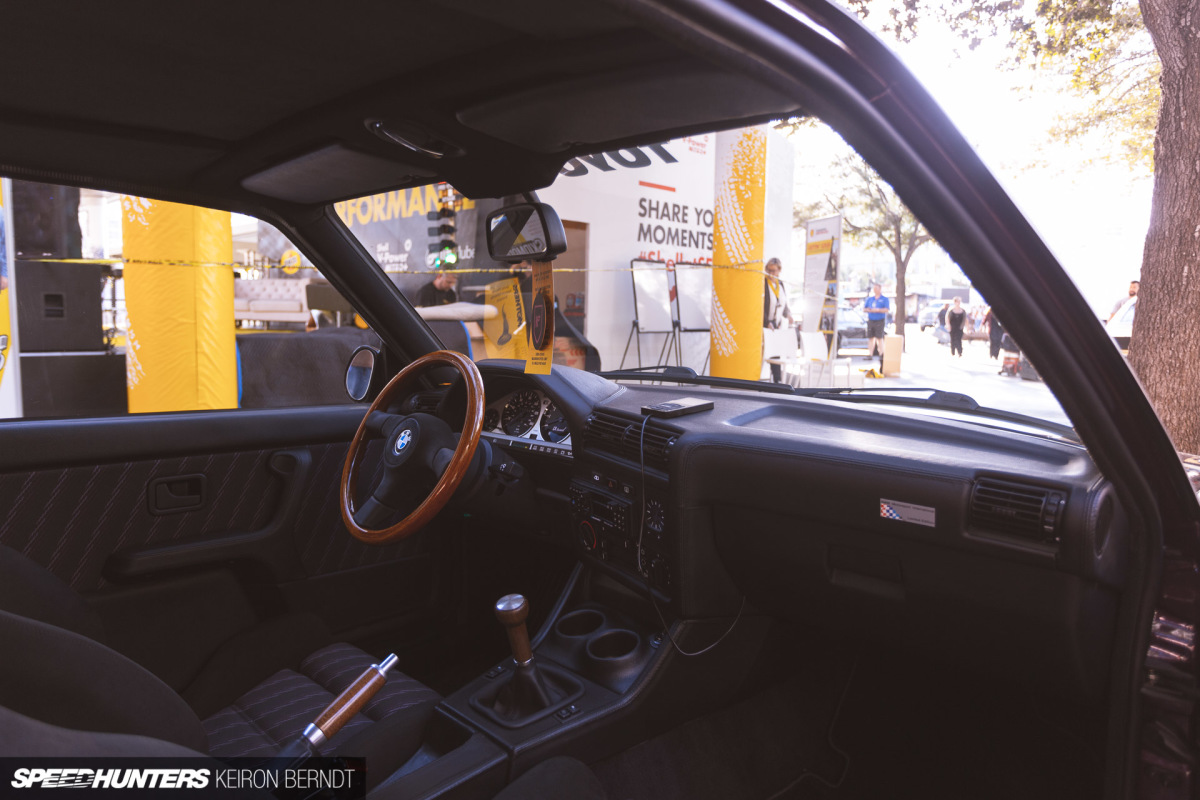 Inside Igor again didn't compromise in any way. He sourced fair condition vintage Recaro seats and had them recovered in purple Mtech 1 material. BMW e30 dashes are notoriously prone to cracking so Igor covered this one in leather. He carried that leather down the sides of the center console as well. A contrasting color goes up the middle, and that same color is used on the glove box.
Mtech-1 door sills, Mtech fabric inlaid door panels, wood grain accents and purple seat belts round out the stylish interior. In a bit of "function first" thinking Igor even installed custom cup holders where the ashtray previously resided.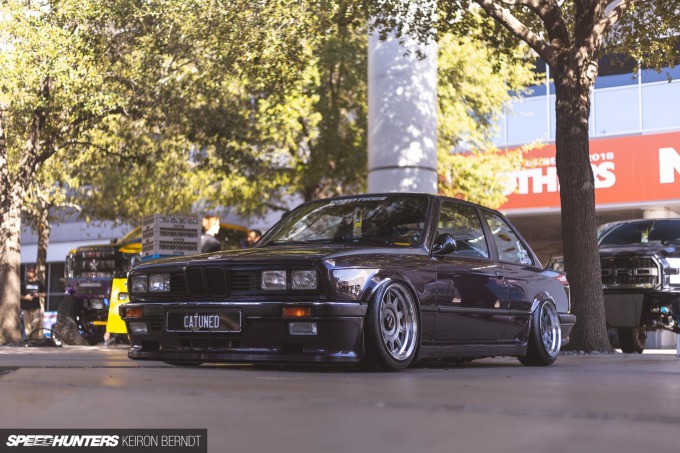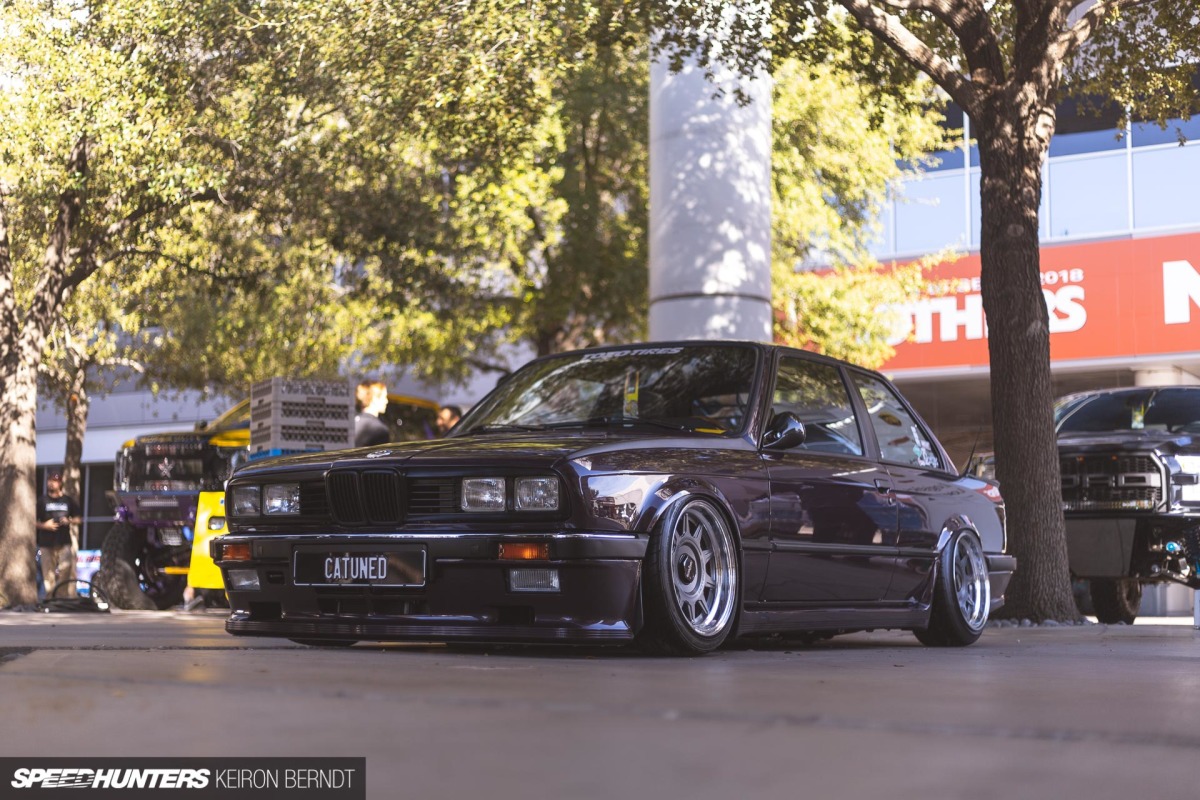 Suspension and wheels come from long time build partners Air Lift Performance and Rotifom. In addition to the ALP struts, ST sway bars have been installed front and rear. Every bushing, nut and bolt has also been replaced on the suspension. The front and rear subframes have also been completely refinished, along with the under body. Behind the gray 16″ Rotiform SAC wheels is a custom CATuned BBK set up, comprised of 12″ rotors and 4-piston calipers.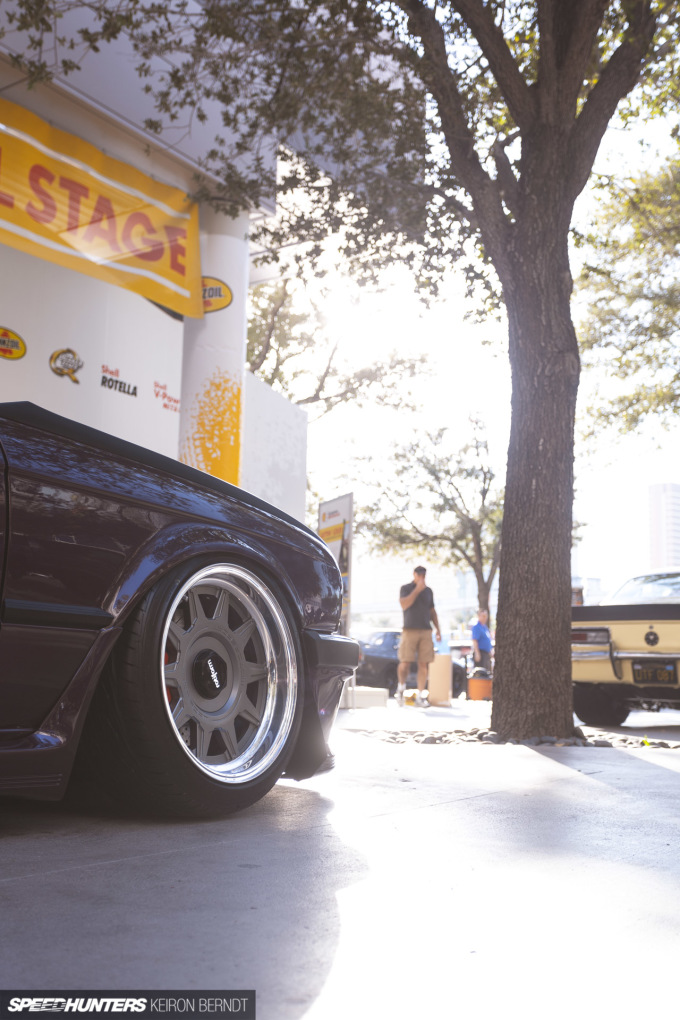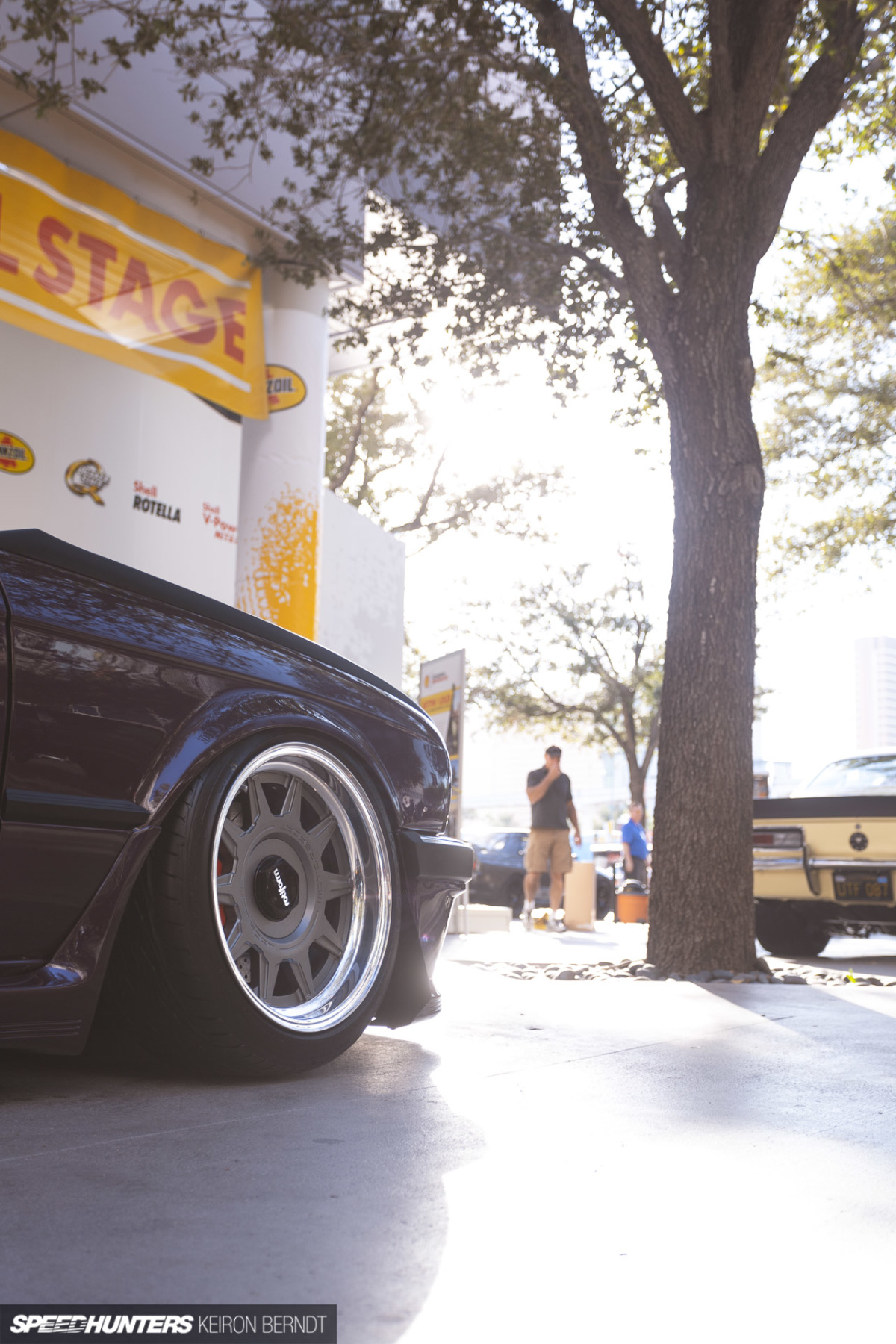 Under the hood, the 2.7L motor is long gone replaced with an Active Autowerks supercharged S52. CSF handles keeping things cool and Vibrant components were used to construct the exhaust.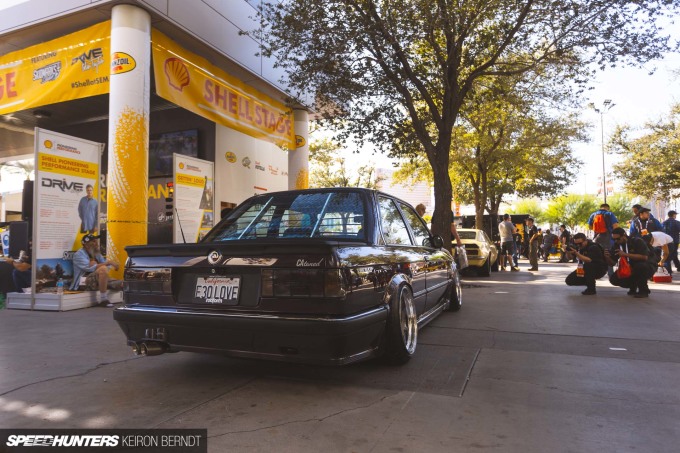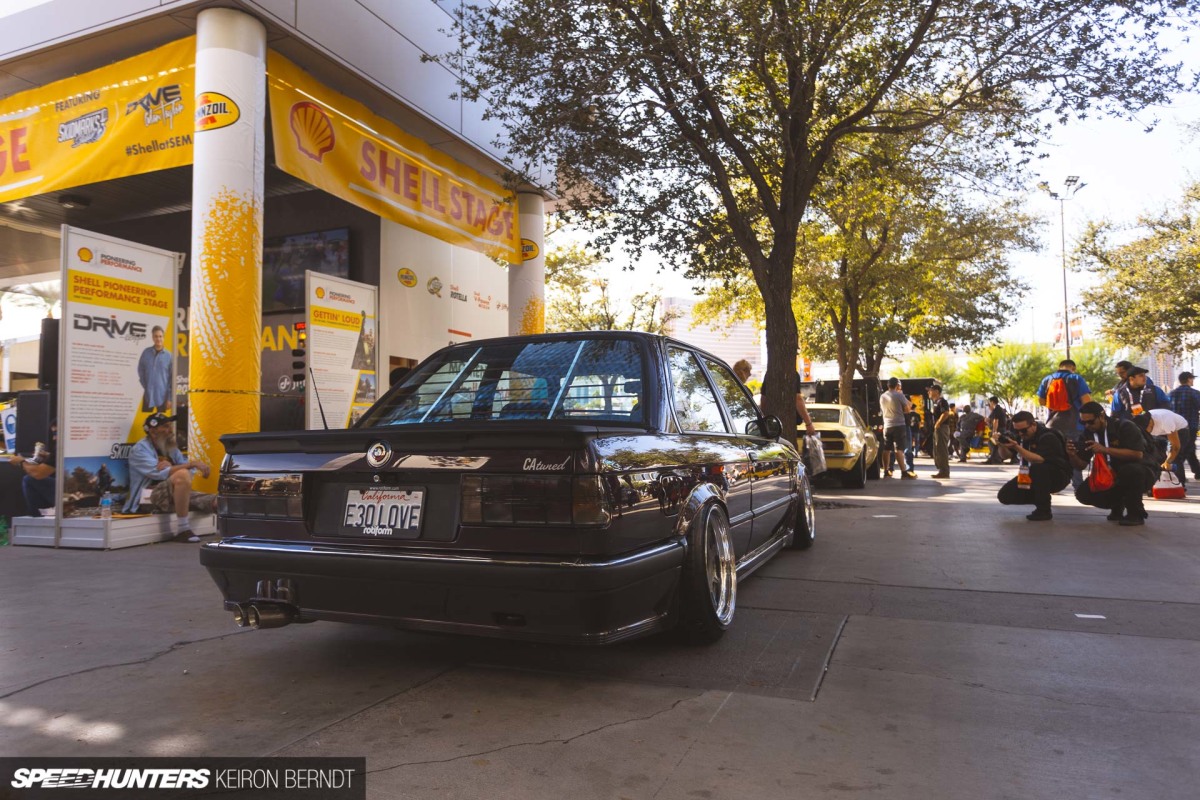 A true labor of love, and a realization of just a few of the ideas he's got on his mind we wish Igor and CAtuned the best of luck in the Battle of The Builders competition while at the same time, eagerly awaiting CAtuned's 2019 build.
Igor has also documented the entire build process on the CATuned blog for those of you who might want a deeper dive into what makes this particular e30 tick.
Dave Thomas
Instagram: stanceiseverything
Photography by Keiron Berndt
Instagram: keiron_berndt