So far in our spotlights from SEMA 2018 we've showcased a re-imagined Gull Wing Mercedes, a twin-turbo Ferrari powered Mustang, a grape colored BMW E30, a custom Ferrari and an electric RWB Porsche.
Each of these vehicles have been unique in their own right, but so far we've neglected one very important aspect of car culture at SEMA: Hot Rods.
As Dino mentioned in the SEMA overview, hot rods are not the main focus here at Speedhunters, but at the same time it's a genre that absolutely cannot be ignored. The Las Vegas Convention Center was full of exceptional hot rods, including the Cal Auto Creations Model A known as AfterThought.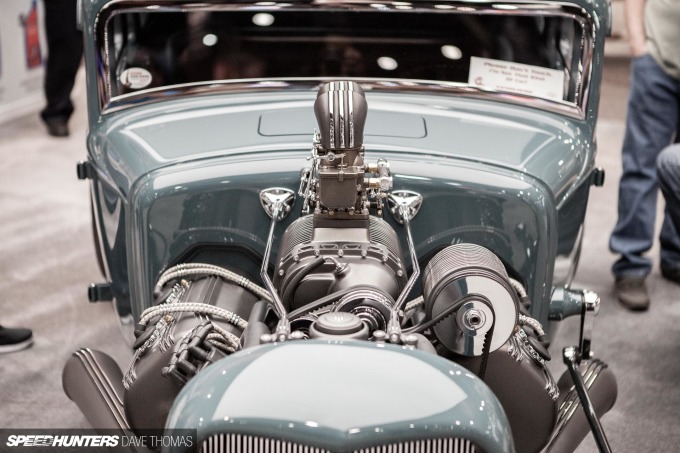 Afterthought was originally built as a 2017 Ridler Award contender. The Ridler Award is one of the most coveted awards in the entire hot rod community. It can only be won at the Detriot Autorama and to be eligible each car has to be built in secrecy.
Coverage in any sort of media prior to the event disqualifies a car from competition, to my knowledge it's the only competition with such a stipulation.
When the veil of secrecy is finally lifted, each car must pass through a rigorous scrutinization process to be selected as one of the eight finalists. From there, those finalists, known as the Great 8, go on to compete for the Ridler.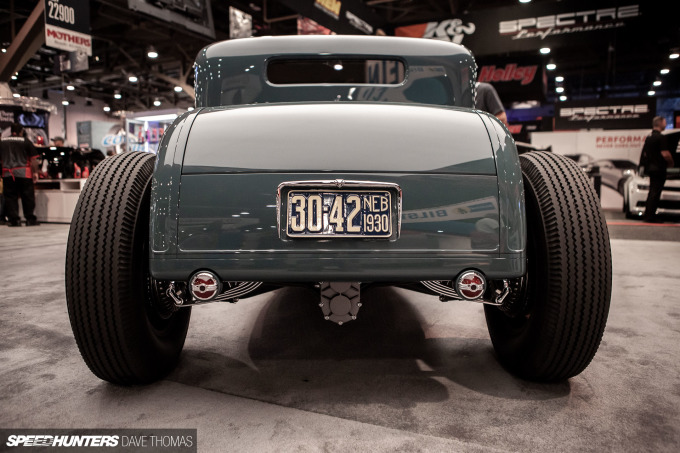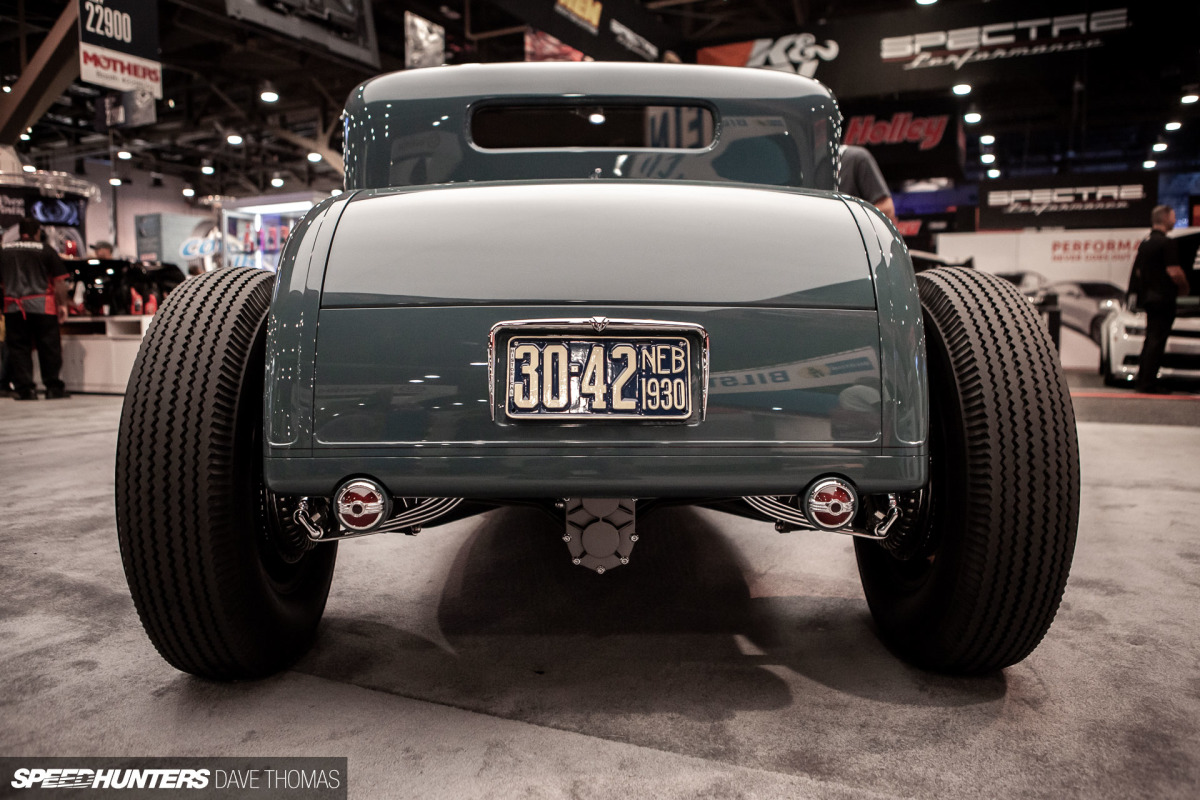 Afterthought isn't a Ridler winner, but it was a Great 8 finalist. To put things in perspective, this years Battle Of The Builders winner, Detroit Speed's Camaro Tux was another Great 8 finalist.
I say all this about the Ridler Award to establish the bar in which this car was built to. By any measure this Ford is a beautiful car, and at SEMA 2018 it was the crown jewel of the Mothers booth.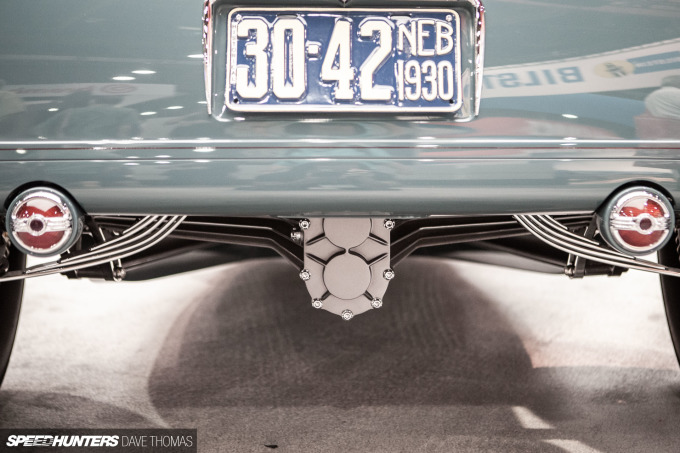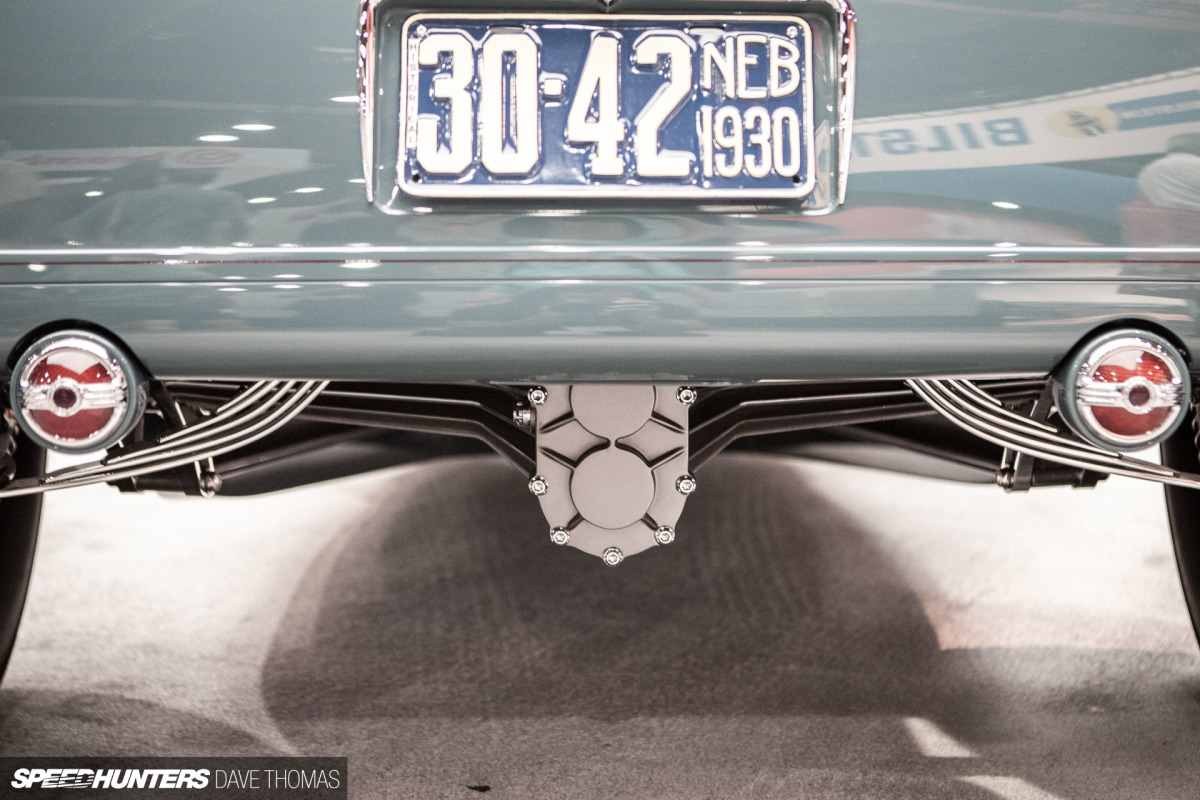 A few eagle eyed readers have picked out minor flaws in some of the cars spotlit from SEMA so far. If looking at things through a half empty glass is your sort of thing, then I challenge you to locate a flaw in Afterthought.
From custom grill to quick-change rear end, every inch of this car has been built with the utmost care.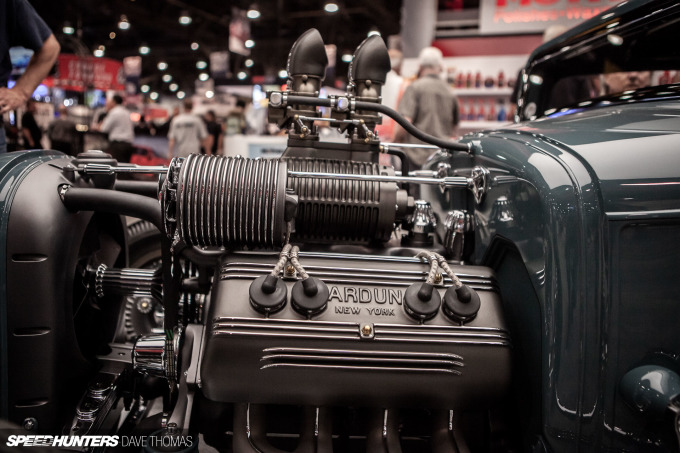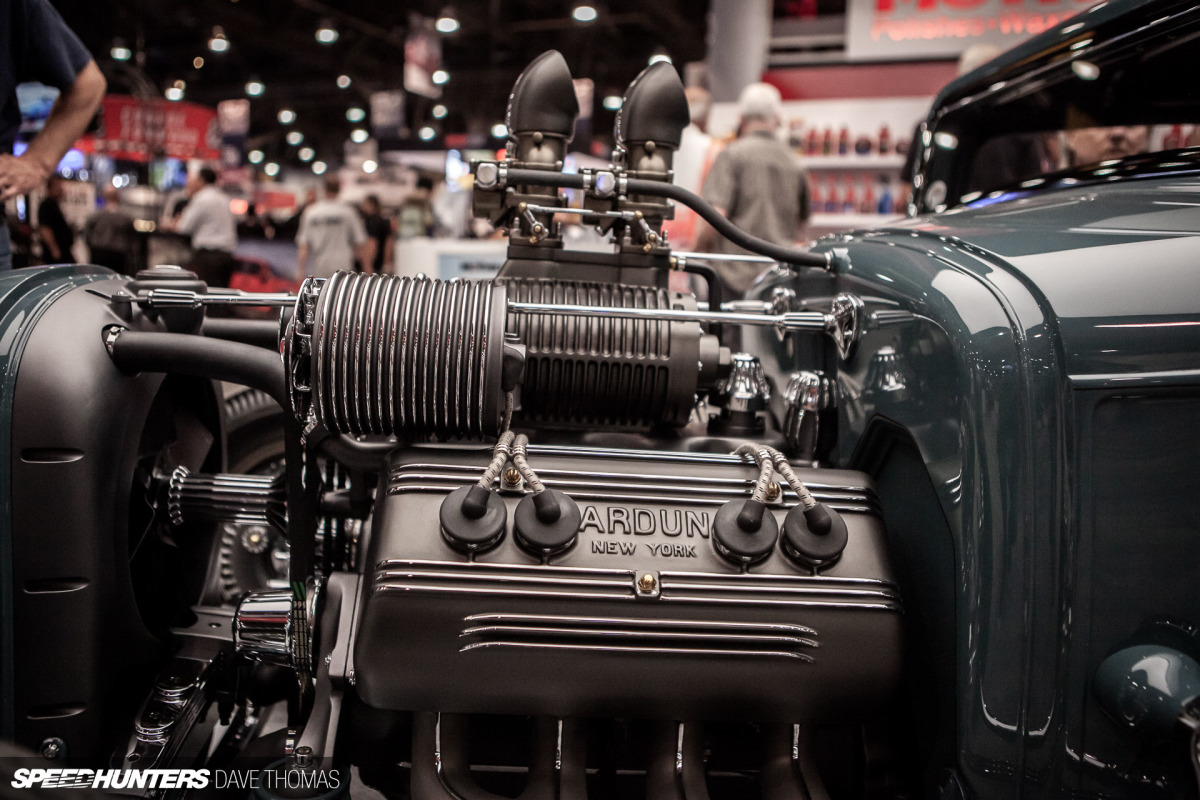 The work of art between the custom grill, and heavily modified Ford body is an aluminum flathead V8 originally built by H&H flatheads. It's equipped with Ardun OHV conversion heads,  Stromberg 97 carbs, and a blower. All of which is backed up by a Bowler Transmissions C4 automatic.
Painted in a natural cast color, polished fins appear on the blower, valve covers, block, and basically everywhere on the motor as accents.
Custom machine work carries through into every corner of the vehicle. Brakes, suspension components, everything including various areas of the interior from transmission tunnel to dash.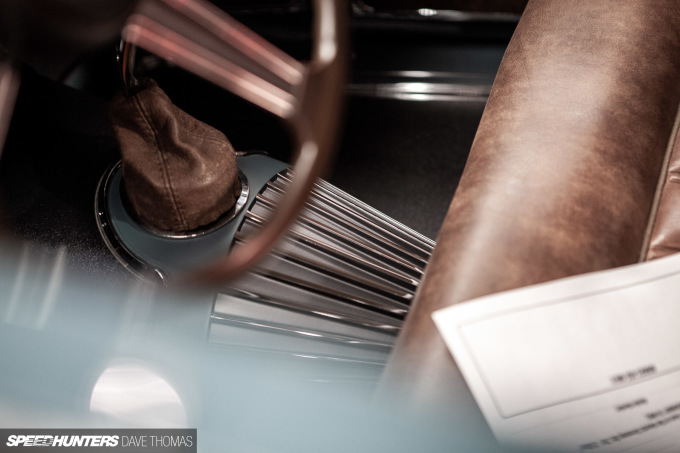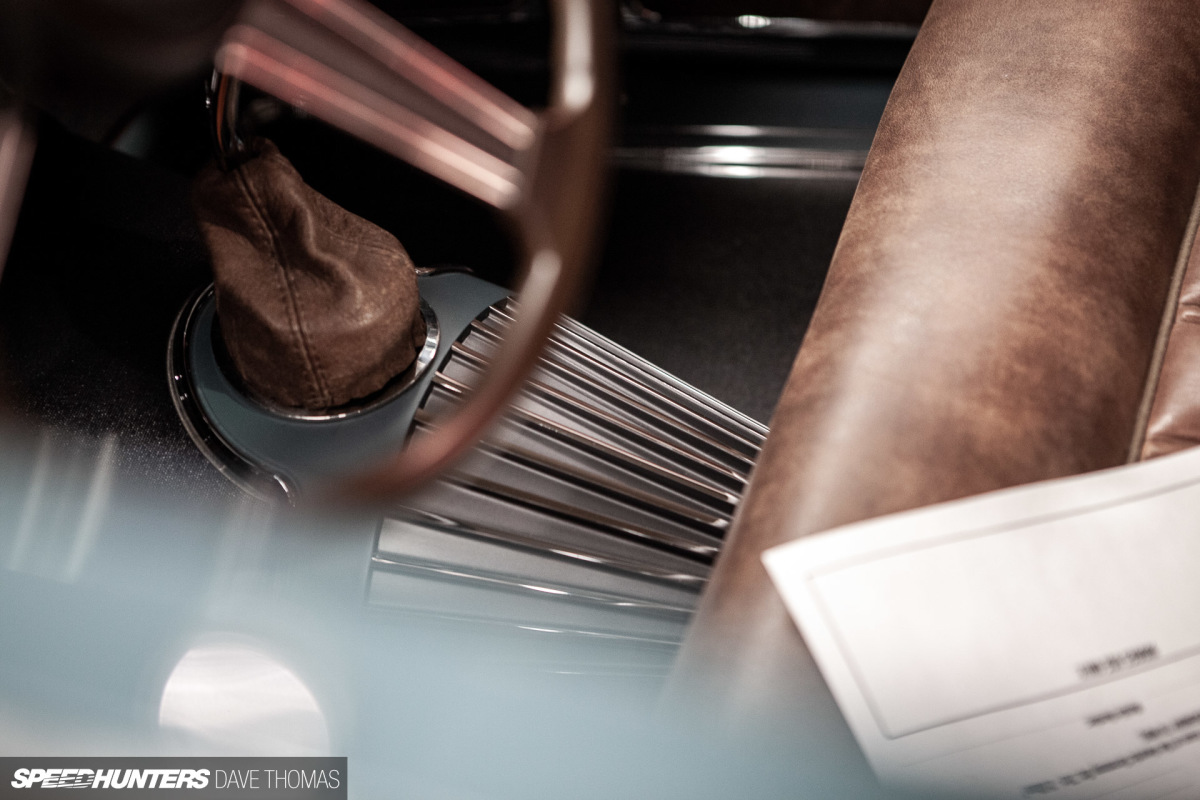 The center mounted instrument cluster is that of a 1957 Oldsmobile that's been reworked by Classic Instruments. The cluster introduces white to the color pallet, and the custom wheel and shift knob bring in some wood grain.
This all flows quite well with the distressed brown leather interior, and of course the continued use of polished metal bits.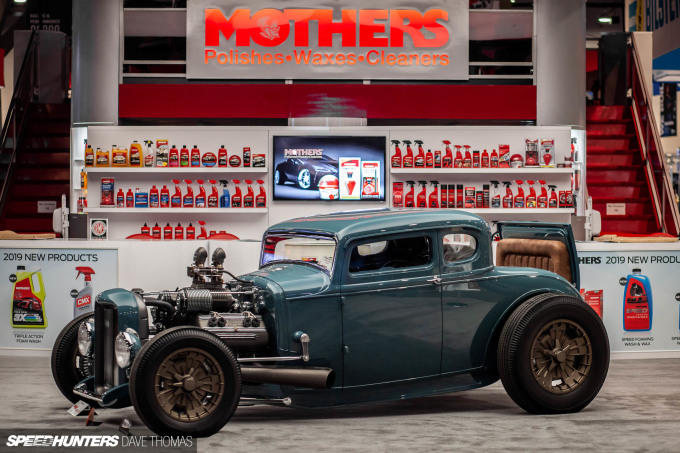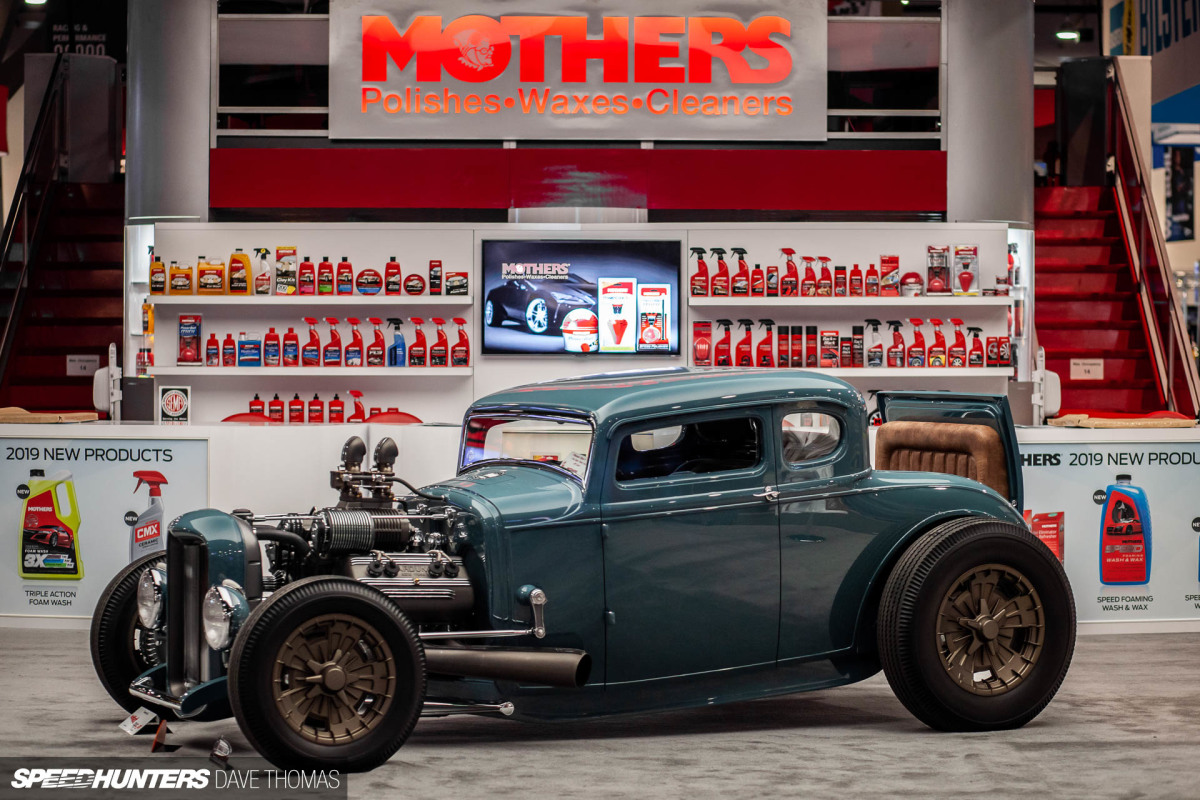 For the curious, the reason this car is called Afterthought is because it was never intended to be a Ridler competitor. Everything you see today is a result of decisions made after the original vision for the car was conceived.
I could easily continue on about this car but with several more spotlights waiting, it's best I keep things moving along…
Dave Thomas
Instagram: stanceiseverythingcom