The Problem
It's 2:00am and you're still wide awake, staring at the ceiling and unable to fall asleep.
No amount of lavender-infused tea or Pat Metheny can soothe you, no matter how sultry those guitar and saxophone licks are. Things get weird as you begin to think about embarrassing moments you had in high school, which only makes it worse. You admit defeat; you're not going to fall asleep soon. You reach for you phone, sit up, and begin scrolling through Instagram.
There is no denying the majority of us car enthusiasts are on the social media platform, but when was the last time you were actually updated on someone's build by word of mouth, or by actually seeing it in person? For enthusiasts, Instagram has become the go-to for updates on pretty much everything within their respective communities and even beyond, including builds, clubs, events, and those all-important memes. The app has approximately 1 billion monthly active users, which just shows the enormous popularity and influence it has in everyday life.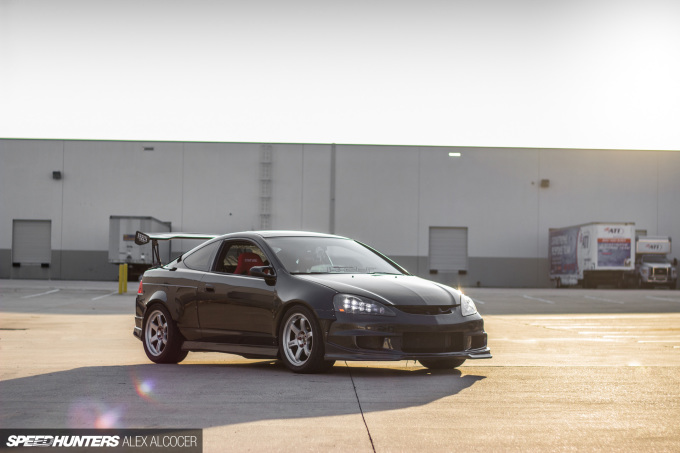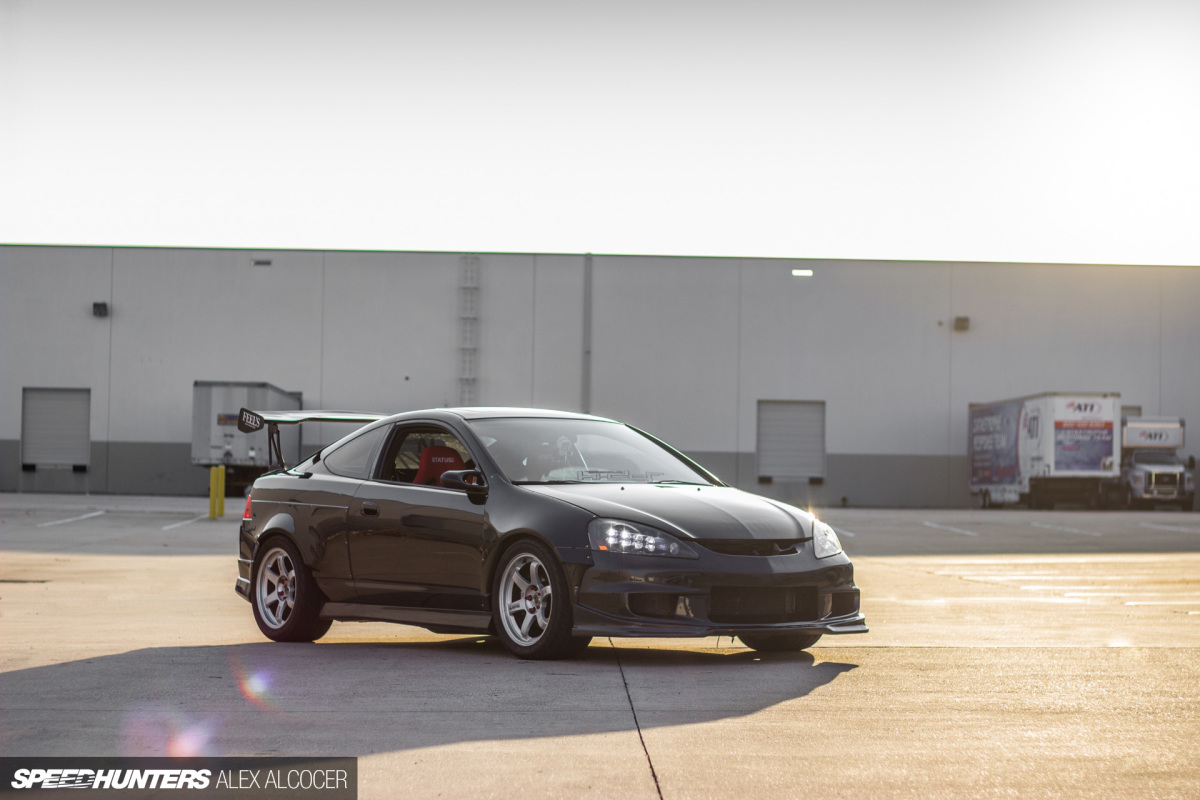 While there are benefits to us being so connected, there are also many downfalls that are not so often discussed. Do not forget that Instagram still makes its revenue through advertisements, many being targeted from your browsing history through the app. Big automotive companies also take advantage of this by unloading sponsored content, but they also try more effective methods by sponsoring individuals builds that seem fitting (most likely people with high traffic Instagram accounts) and letting their car be the advertisement.
Many of the cars I see that are popular builds on Instagram now feel like moving advertisements, with owners putting effort into the car to please a company or other people and not their own vision. Of course, this is not always true, and some people would be happy to sacrifice a portion of their build to a company and represent their brand because it's cost effective, or maybe they're a fan of the brand. But at what point does the original vision the owner has stay theirs and not become the vision under a large company's control? And that's not even accounting for normal peer pressure from other people on the internet, whose critiques, comments, or their own cars could influence you to put things on your build that you don't want.
While the majority of my friends and acquaintances in the car community are active on Instagram, there is one person I have known for a long time who has not fallen victim to it. He doesn't update or follow Instagram very often at all; his car has been the culmination of multiple years of saving up, buying, and wrenching in his own driveway without accepting the sponsorships or handouts from car community influencers. I've personally seen his car start off stock on cheap wheels to the monster it has become. Because of this, his car has not gotten much love and is often a shadow in a bright and vibrant community.
It's a shame, because his car has been done right, with many man hours put into it.
The Car
Meet Pedro and his Acura RSX. He had prior loves in the Honda realm, including a JDM Integra and an EK Civic hatchback. The appeal of the car started with the fact it was unmolested, which meant it wasn't missing vital parts like his Integra was. Paired with the fact it had around only 100k on the odometer, it was a no brainer to pick it up.
It started out stock, just plain black with OEM wheels. It then went through phases, beginning with the stereotypical intake and wheels mod. It really began to take shape when he allocated Type R interior bits and got his V1 wide-body kit from Anointed Aero, which began to bring his car front and center.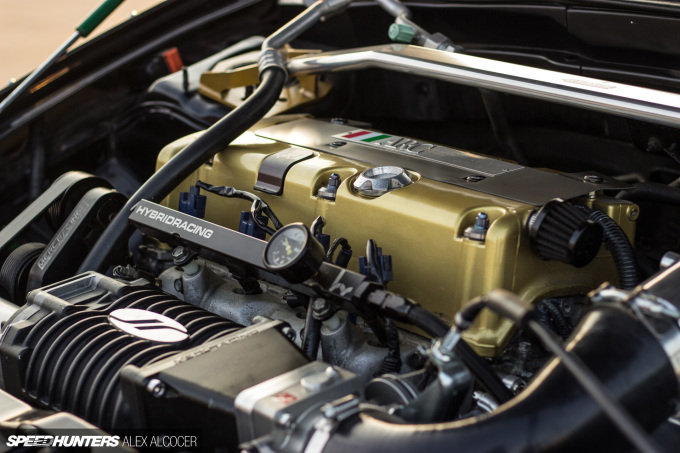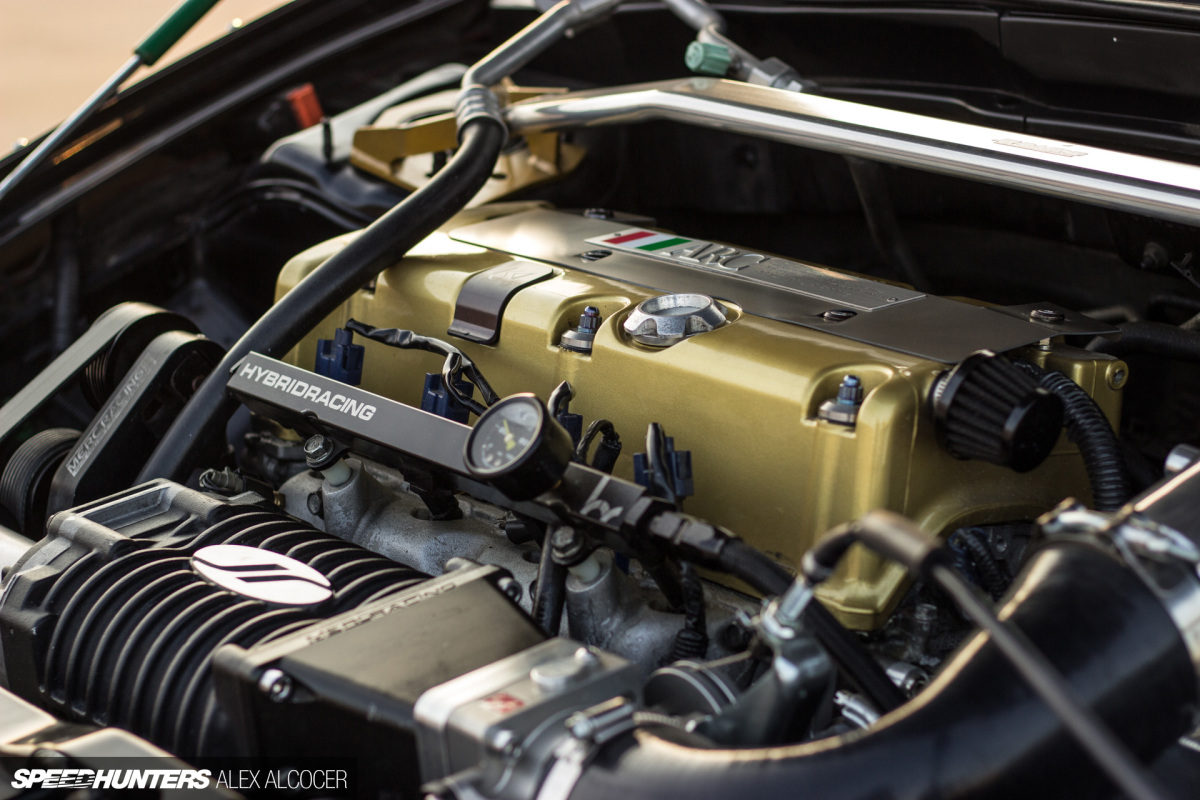 After countless other aesthetic modifications, including his first set of RAYS Volk Racing TE37s and a carbon fiber hatch, Pedro decided it was time to kick it up a notch and introduce what was in his master plan – a supercharger. The Jackson Racing unit was sandwiched tightly into the engine bay, and while at first didn't look pretty, the supercharger transformed the car into an animal with the help of Hondata K-Pro V4 and a slew of supporting modifications.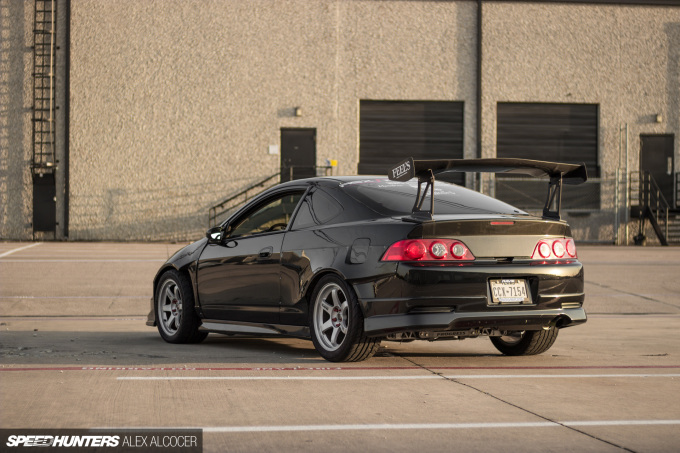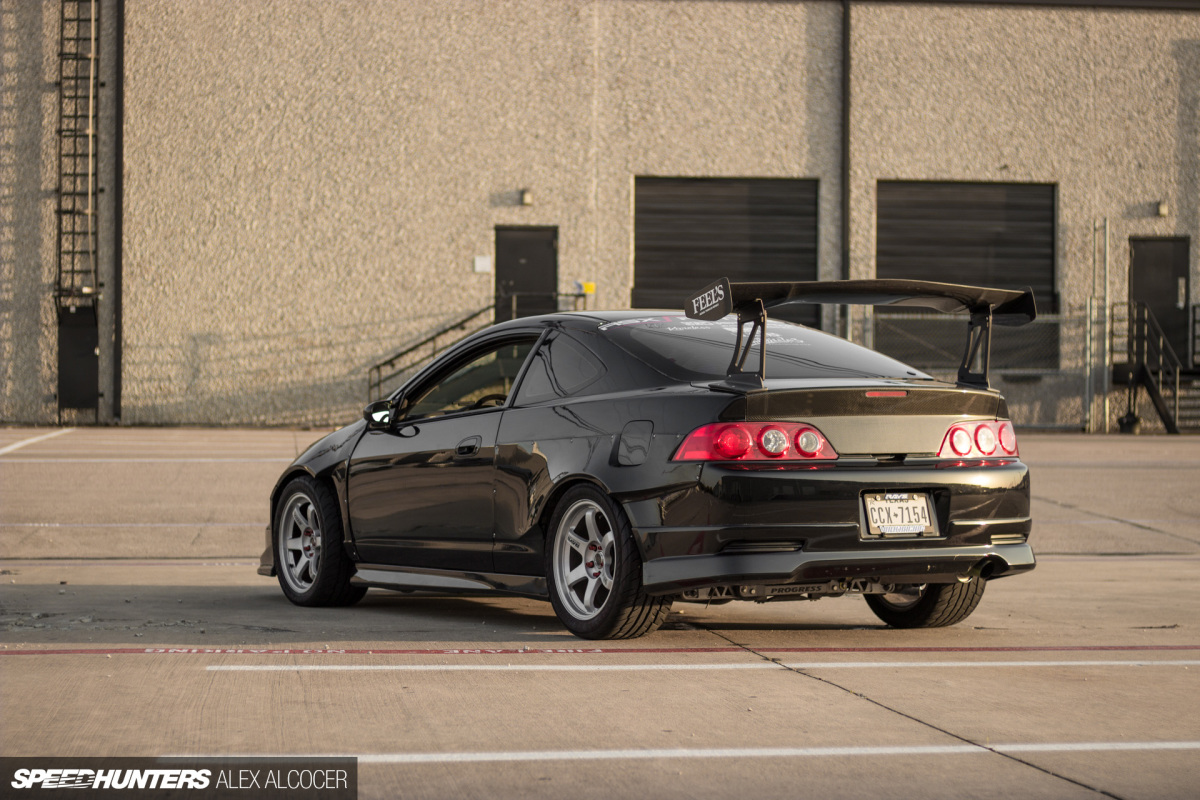 I remember my first ride in it with everything properly running. It sounded like hellfire with the supercharger whining with an unholy scream that could be heard a block away, and its violent acceleration did not fit the character of the RSX at all. We used to pick on his car, as my old, bloated Mk4 GTI that I had at the time was faster, but after his RSX received the supercharger, it fell car lengths behind.
Even though the setup is tuned for more reliability than making big horsepower gains, the character of the car is still of a coked-out maniac. It quickly became the adversary of every Coyote-powered Mustang in town.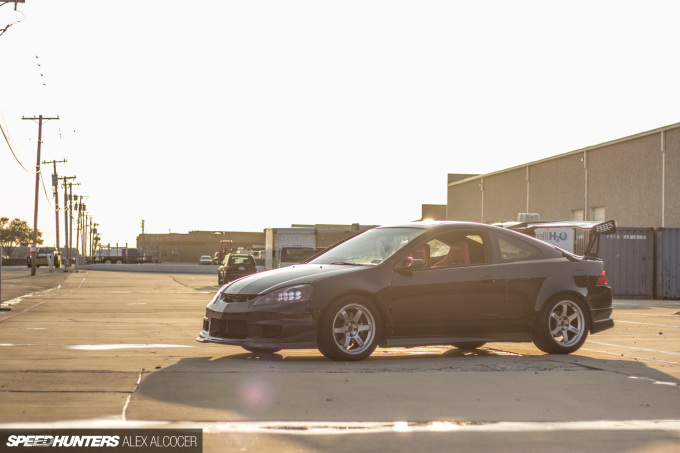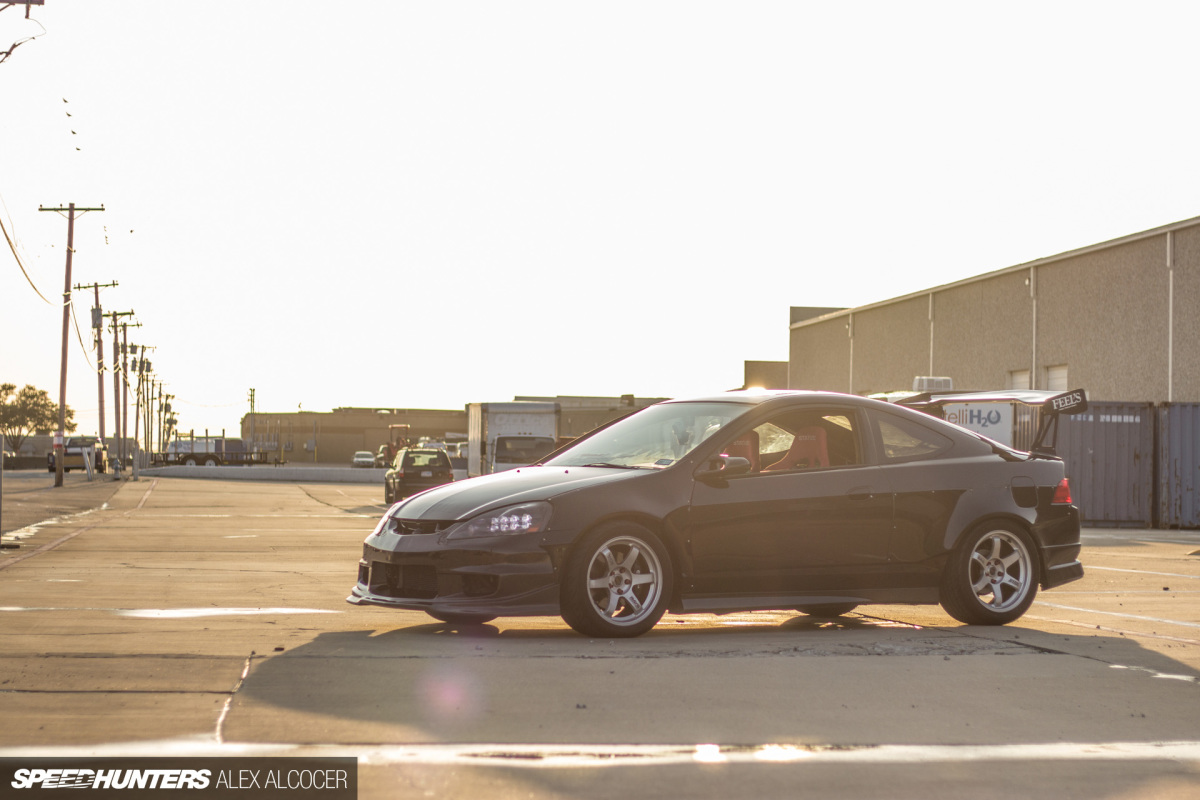 Unfortunately, an unexpected water main break led to a flood on the way home from work one day, and Pedro drove straight through it unbeknownst of the depth of the water that was standing on the road. The cold air filter acted like a giant straw that gave his K20 a sip of poison, and that was that.
I was called to help him along with a group of friends, as we had to then assess what had just happened in the parking lot of a Raising Cane's. After hours of conducting numerous Walmart oil changes hoping for the best, we called it quits, walked to Waffle House and had the car towed away.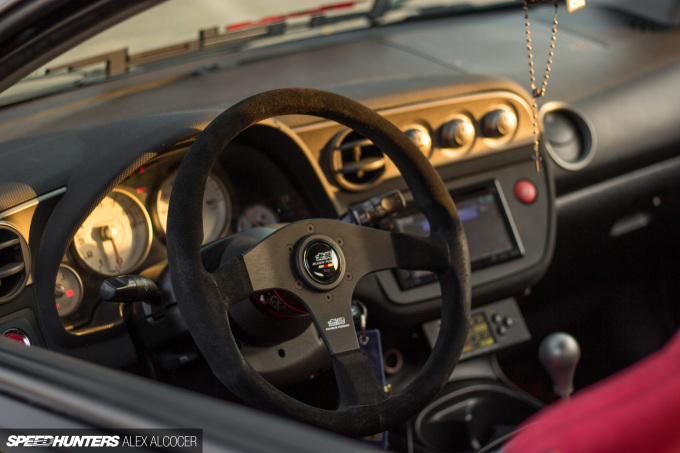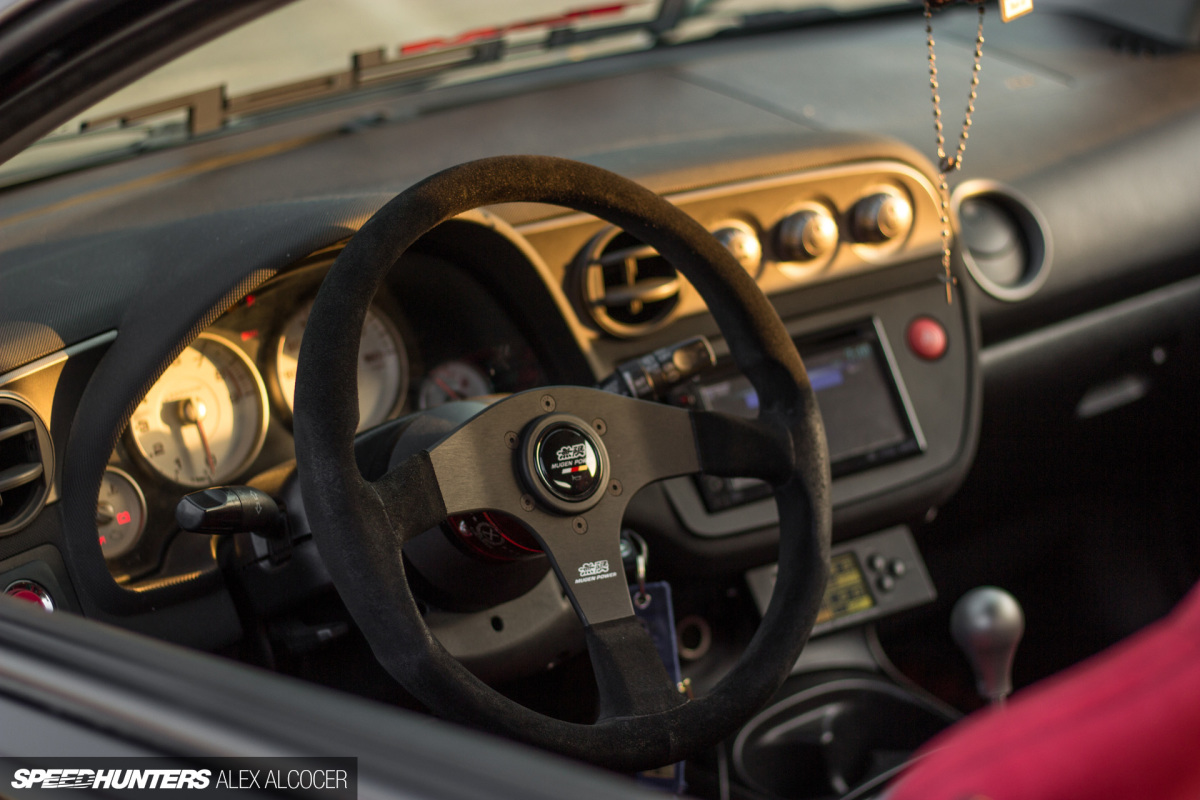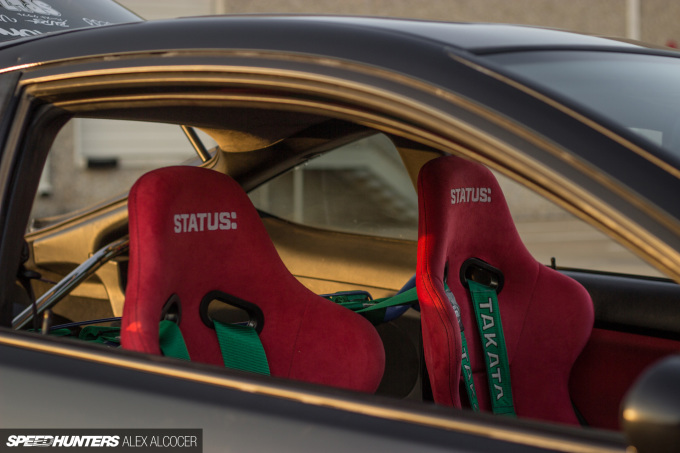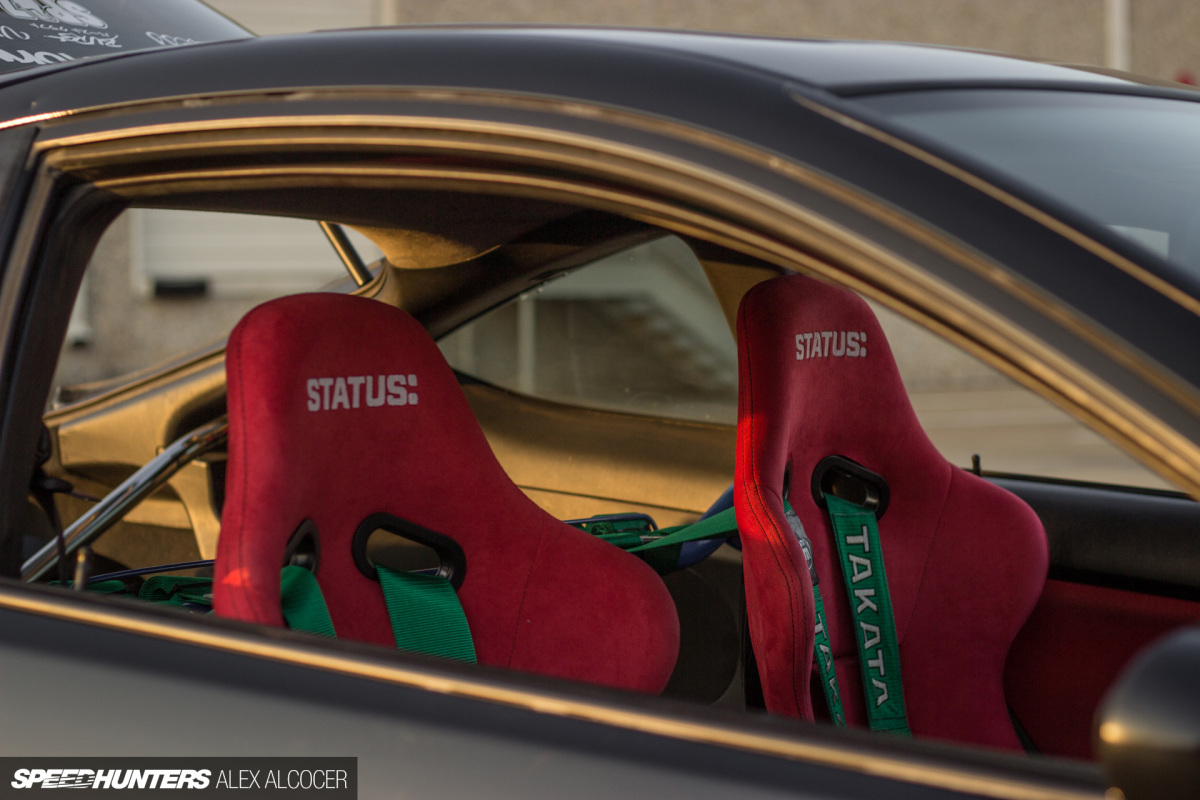 Soon after, a K24 was then dumped into the car and life resumed as normal, but this bounce back was more than just a new motor.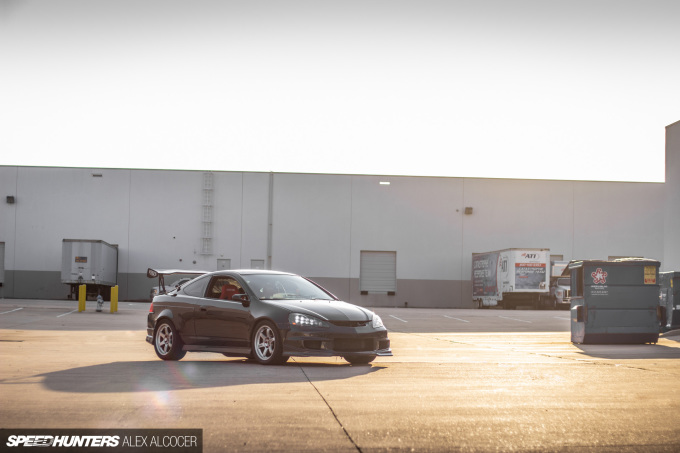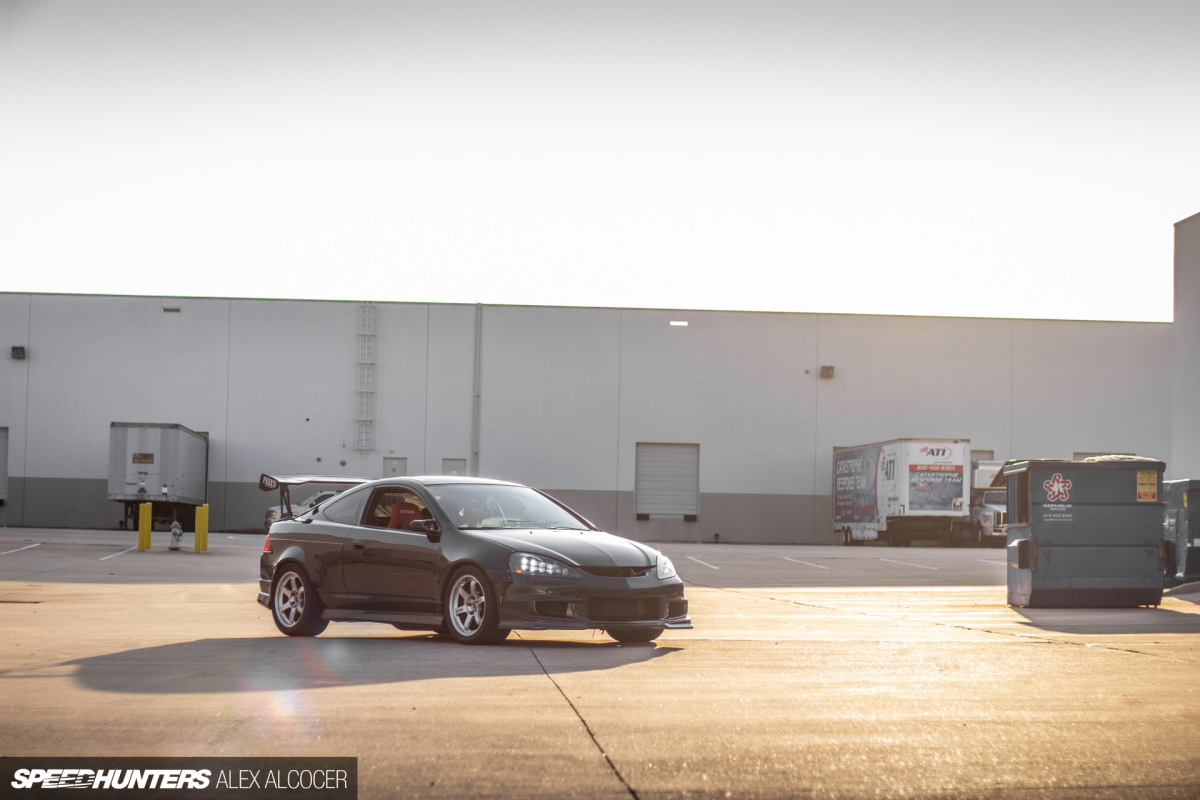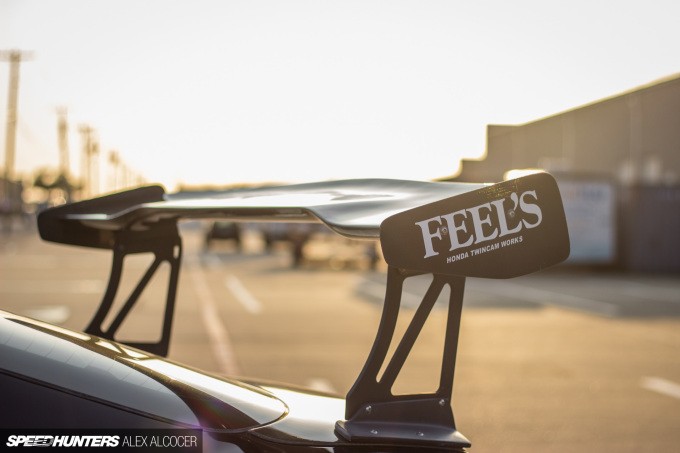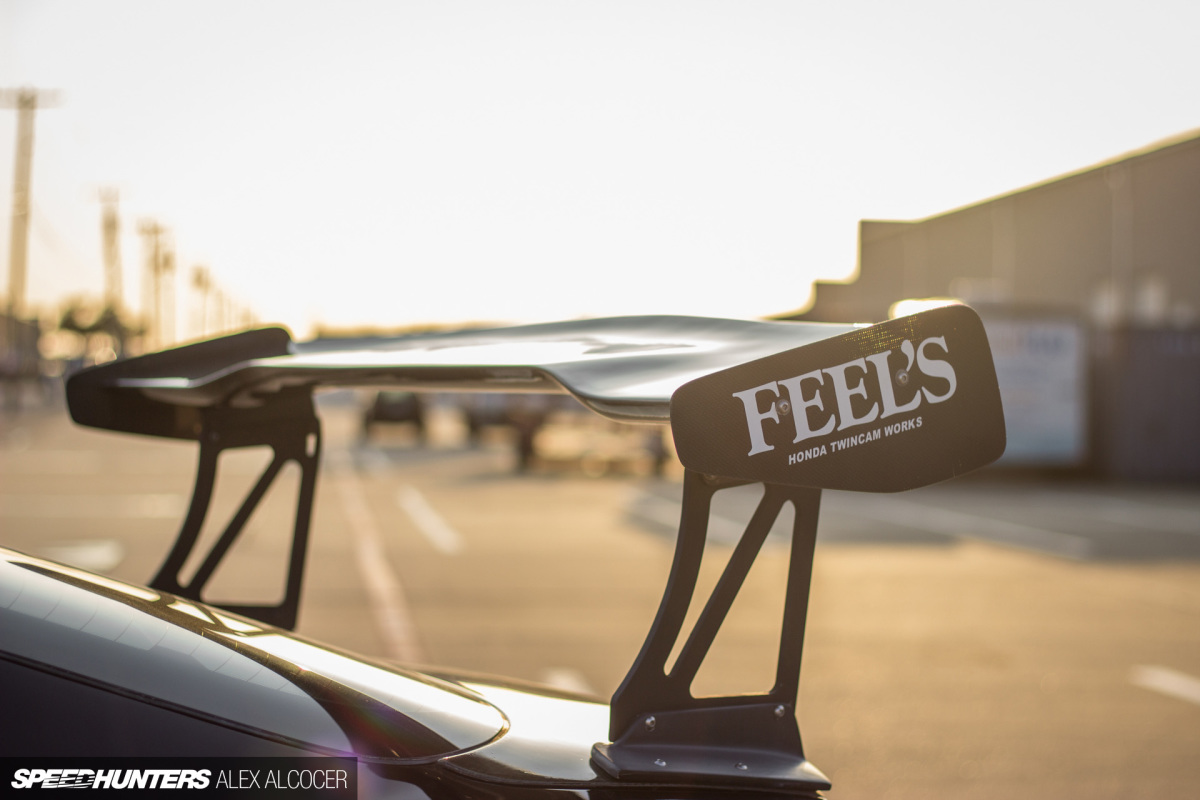 Stätus bucket seats and rare Mugen and Spoon parts were added to the interior, while the exterior received some notable parts from FEEL's Honda Twincam, including a carbon fiber GT wing and a special front bumper with carbon fiber inserts.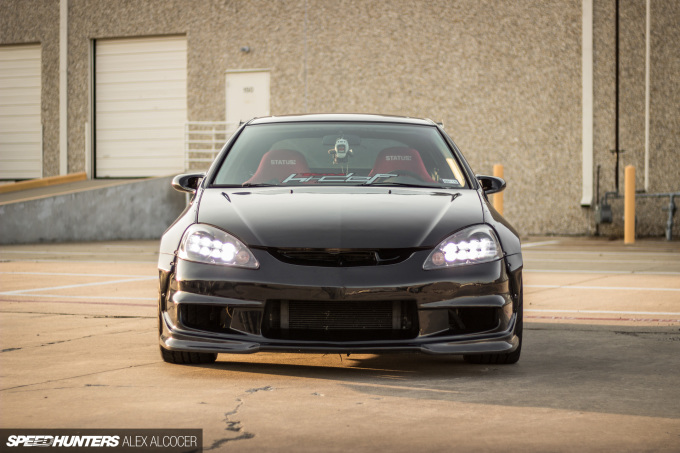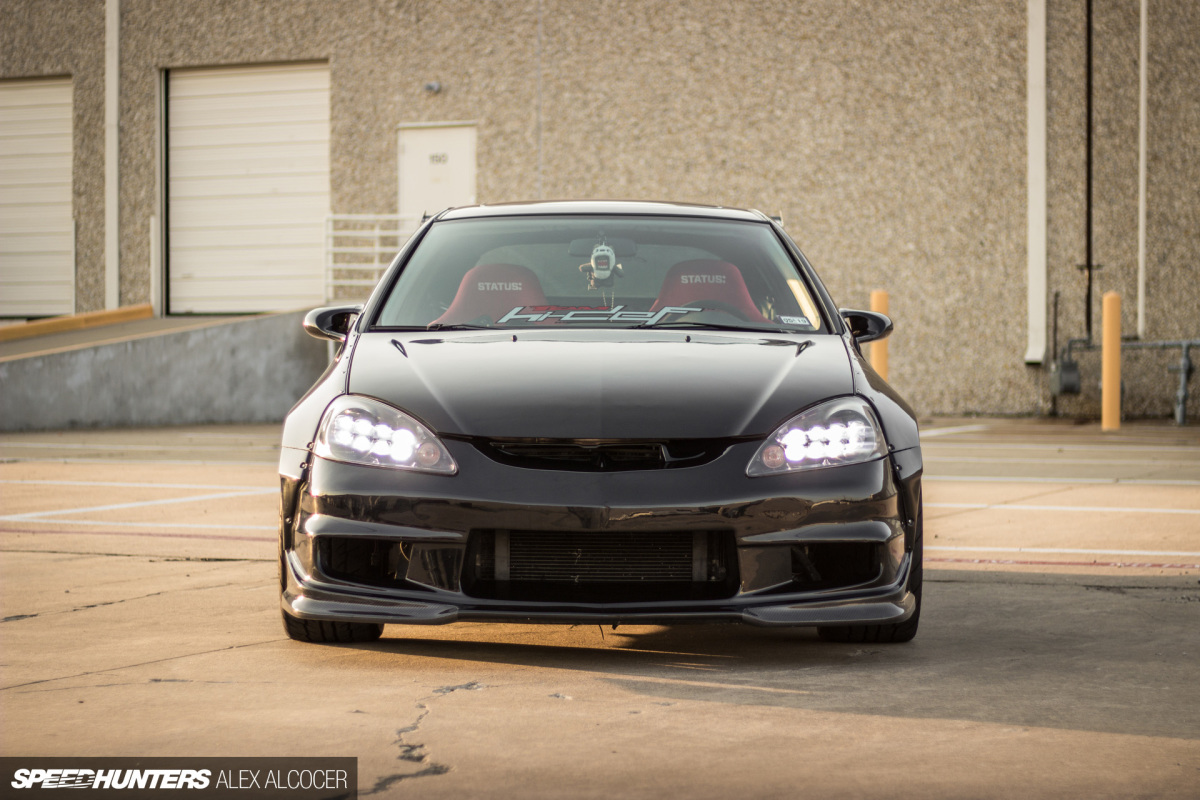 A new set of concave TE37s were allocated, and a limited set of ILX retrofit headlights from Vision Autoworks helped give the car its signature stare. Even the engine bay got some love, with an ARC intake and coil pack cover and tons of new supporting modifications. The suspension got a thorough revamping too, and bracing was added throughout.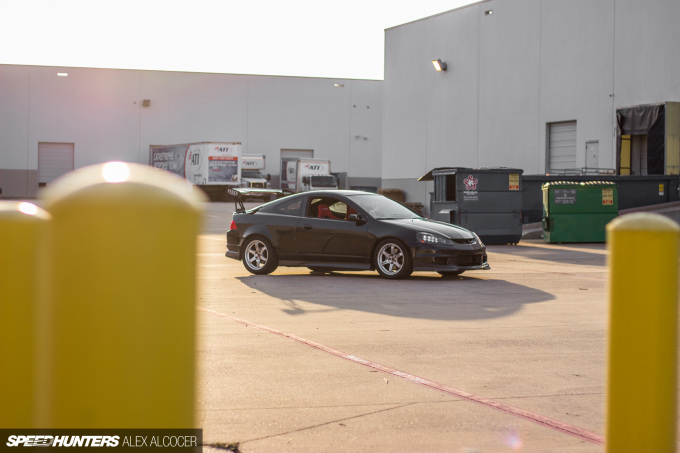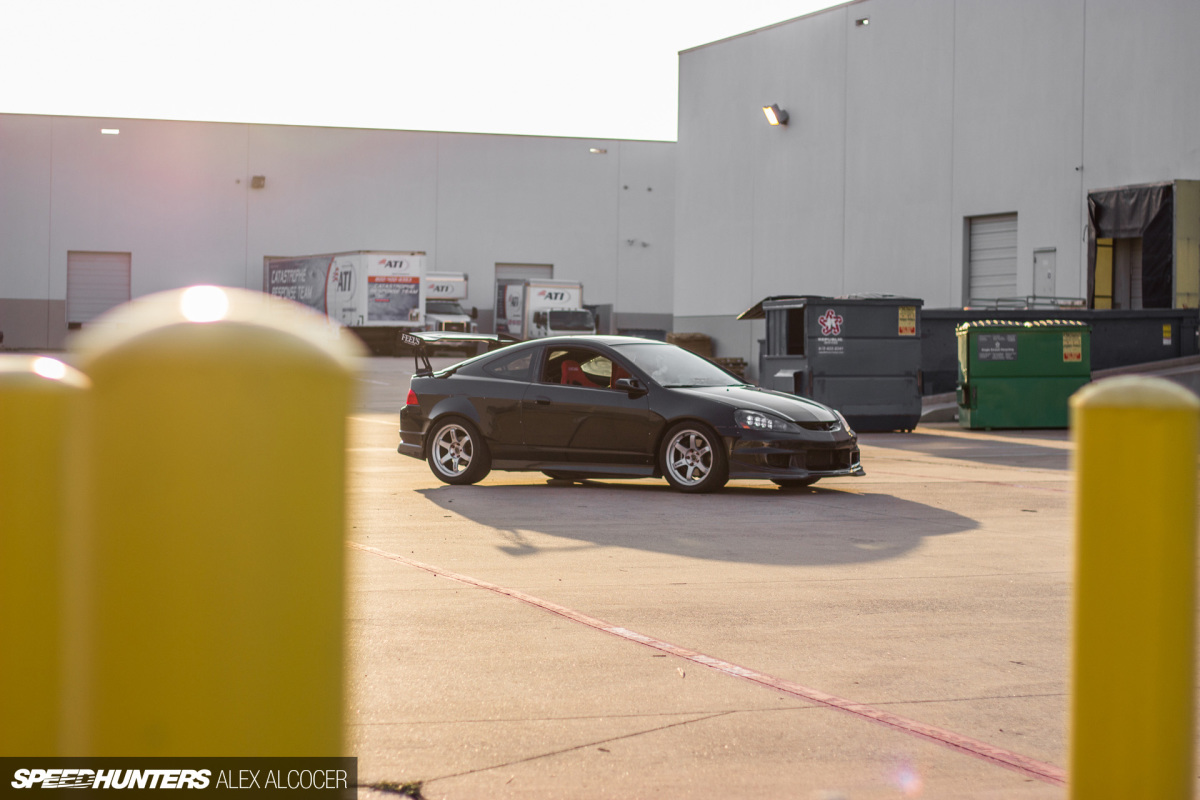 For Pedro, the car is still not done. There is an entire list that still needs to be fulfilled in order for the RSX to be anywhere near what he deems 'complete.' To many, it still looks like a stereotypical Honda, and the occasional person who walks by it will still mutter 'ricer' under their breath. It's just part of the identity the car has, despite the fact everything done is functional and has been done with the utmost care.
In Conclusion
But, even with this, it goes relatively undetected around town. The car never really gets out much unless there's a big event, and with Pedro not even active on Instagram it means many don't really know his car exists at all since many meets and get-togethers are organized on the social platform. While that sounds sad, keep in mind that this car is a unicorn.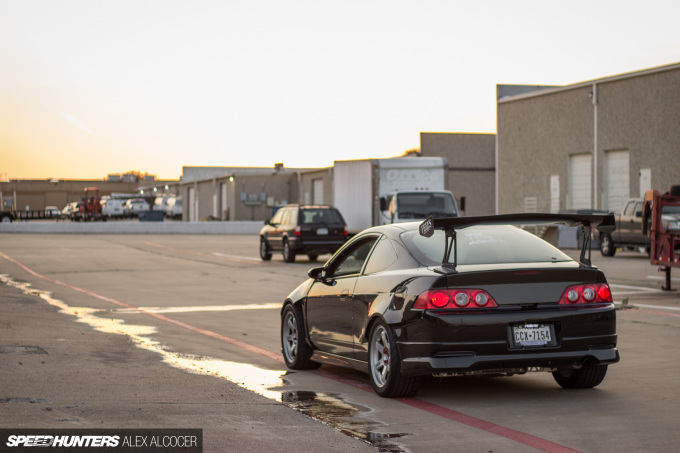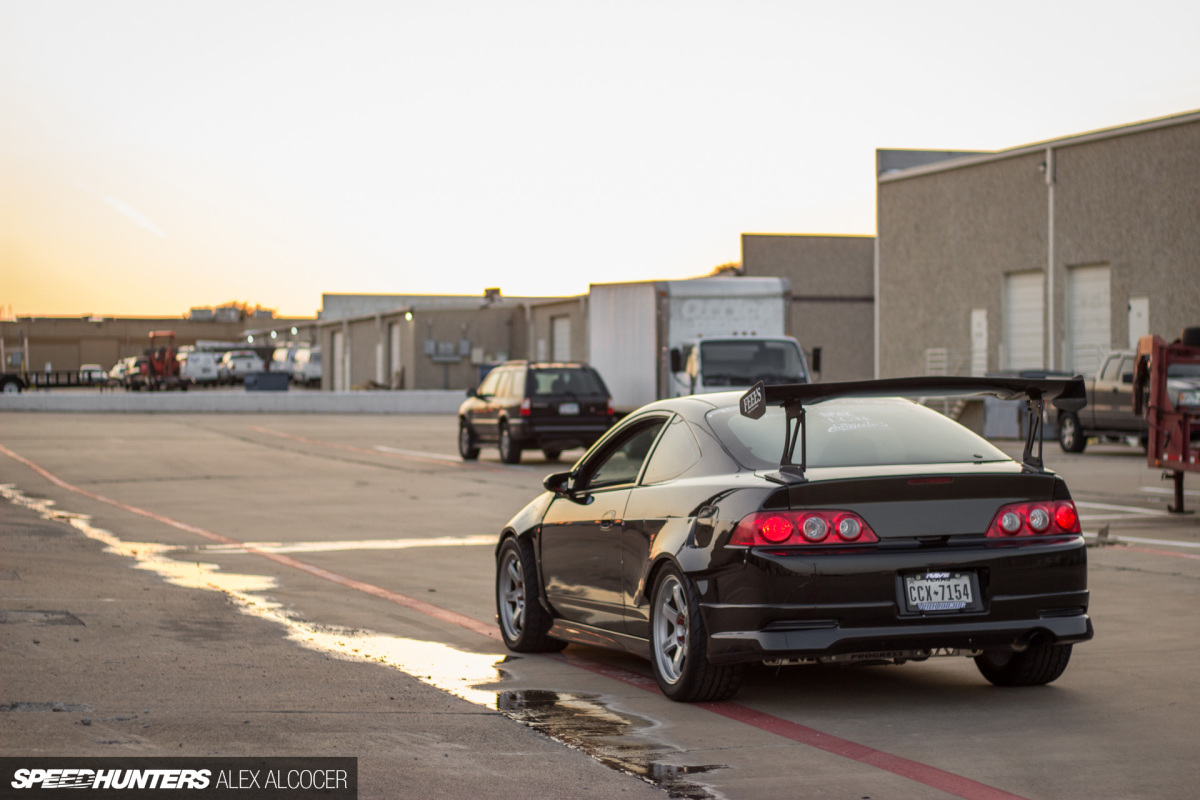 This is a car that was not built because of the interests of other people, this was a single person's vision. With people now building cars for attention, marketing or business purposes, this is a breath of fresh air. I think it is important for people to realize why they spend so much time with their cars in the first place, because it's easy to use it as a gateway into social media without using yourself.
Instead of posting pictures of yourself, people might use their car for attention. Asking questions about what to do next, or what specific modification to their car can draw parallels with somebody trying to fit into fads to feel less socially excluded.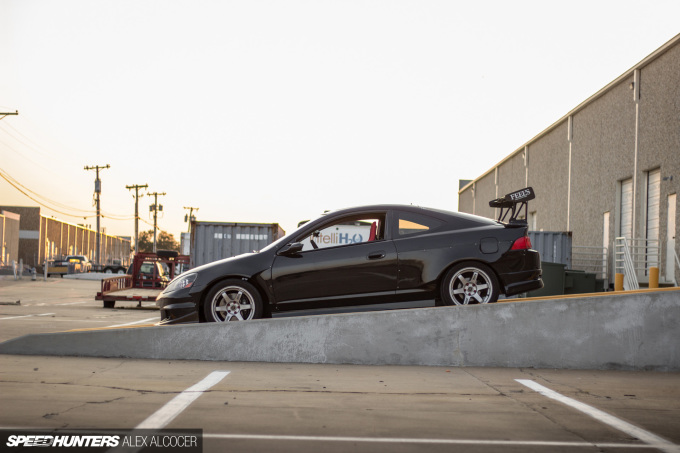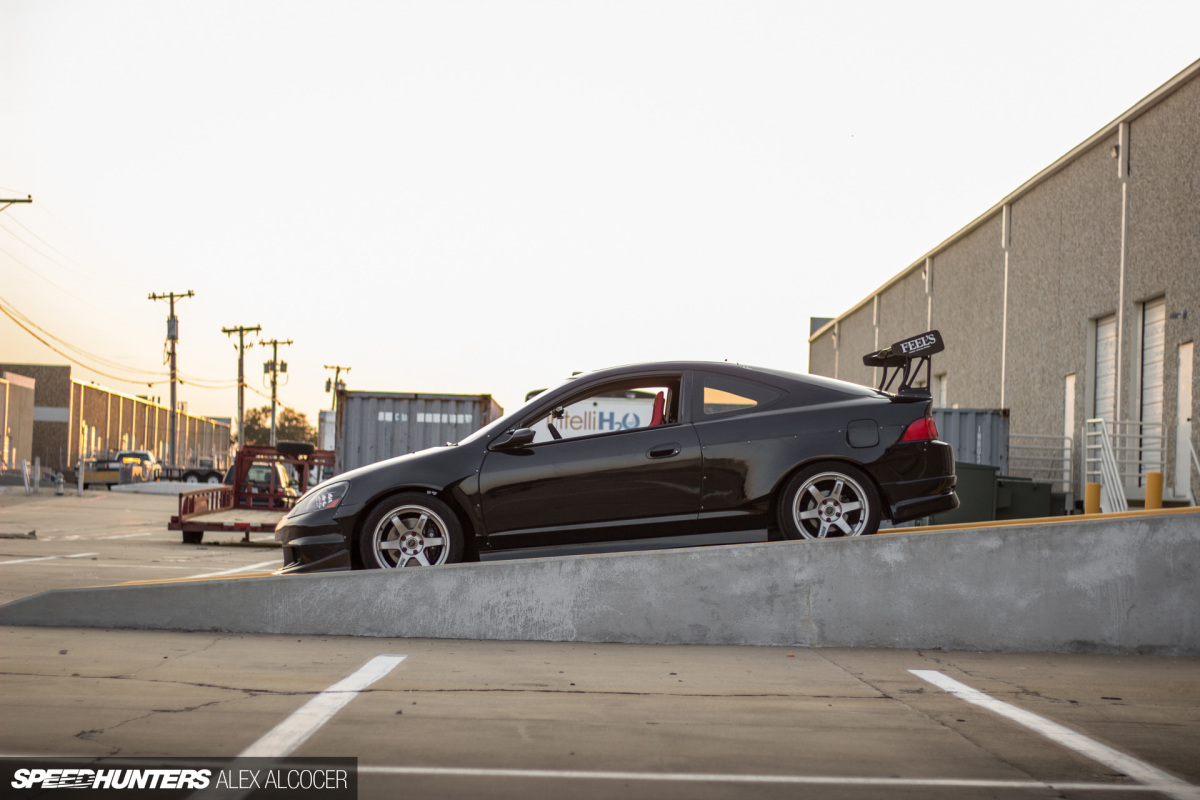 Is there anything wrong with that? Not necessarily, as many people need a pick up with the mood of this day and age. But it's crucial to treat it the same way as if you were using it for your personal self. Be aware that a build you follow might have a company behind it that's using the car as an advertisement.
It's okay that maybe someone's car is nicer than yours, but it's no reason to take it personally. Finally, know that it is all just social media; there's no need to be hostile, outcast people or bully anyone because of what they drive. Don't be a keyboard warrior.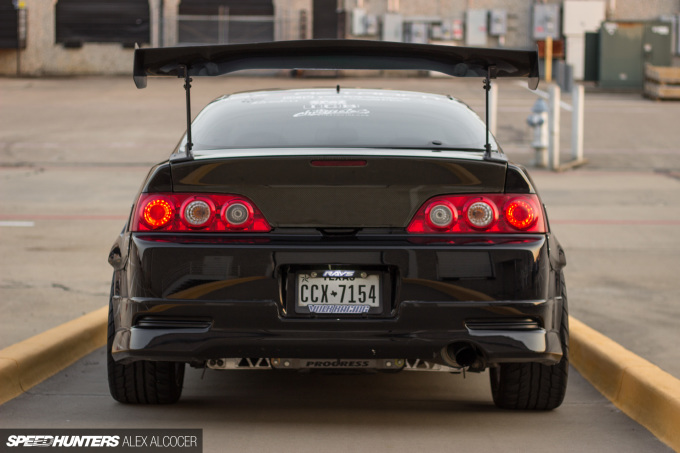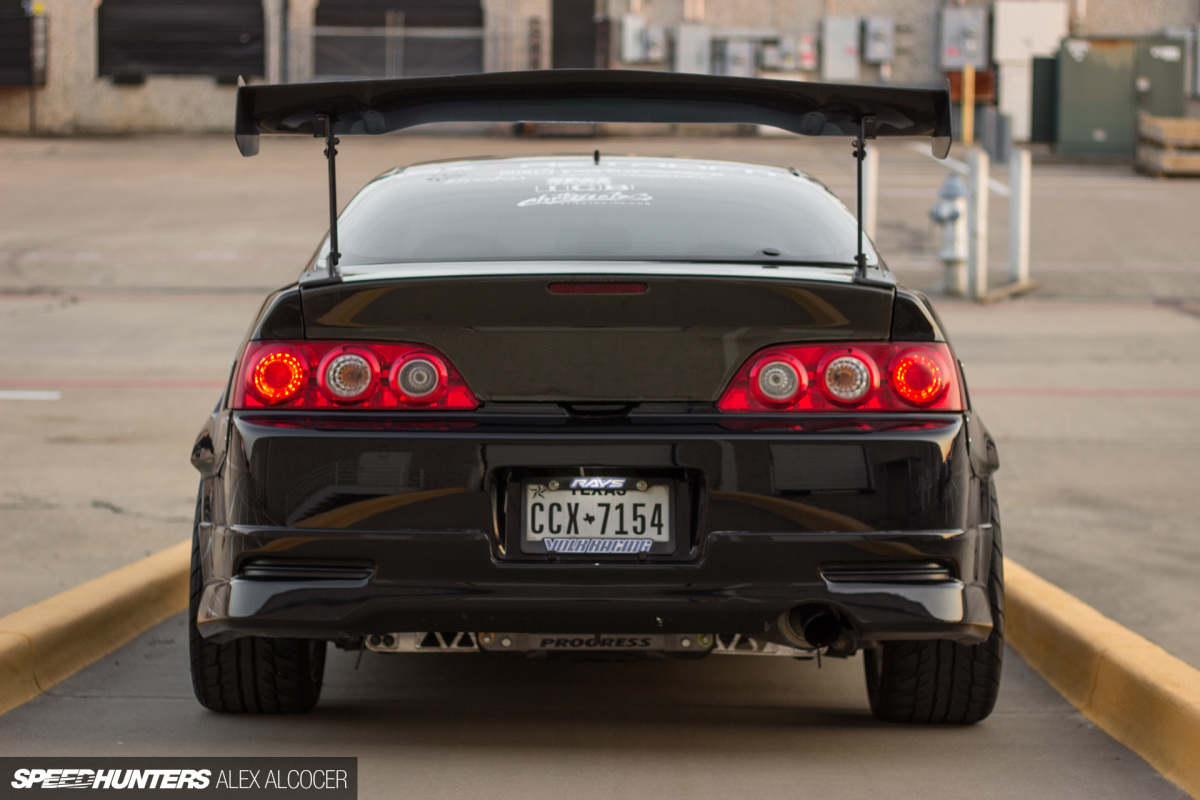 The important thing to remember is this: The car lifestyle is something we all live. We can either focus on the parts that hurt us in the end, or we can all focus on what really made us fall in love with the lifestyle in the first place – our own machines. So get together with your friends. Bring your tools. Steal your friends tools. Play some music. Wrench. Piss off the neighbors. Do it again next weekend.
And maybe take a quick picture for your Instagram.
Alex Alcocer
How To join the IATS program: We have always welcomed readers to contact us with examples of their work and believe that the best Speedhunter is always the person closest to the culture itself, right there on the street or local parking lot. If you think you have what it takes and would like to share your work with us then you should apply to become part of the IAMTHESPEEDHUNTER program. Read how to get involved here.