My very first car memory remains vivid.
I was just four years old, looking out [of] my mother's fourth floor apartment window waiting for my dad to come and pick me up. My parents were divorced and I hadn't seen my father in roughly two years. He came driving down the street in a gorgeous silver '77 Trans Am like a conquering hero. Although it pissed off my mom, I was bursting with excitement.
The bond was immediately restored; I hopped into the car with enthusiasm and complete confidence in this man. We cruised on the scenic route through the bluffs and enjoyed every minute with the windows down, wind in our hair, and the trumpeting V8 tickling our ears.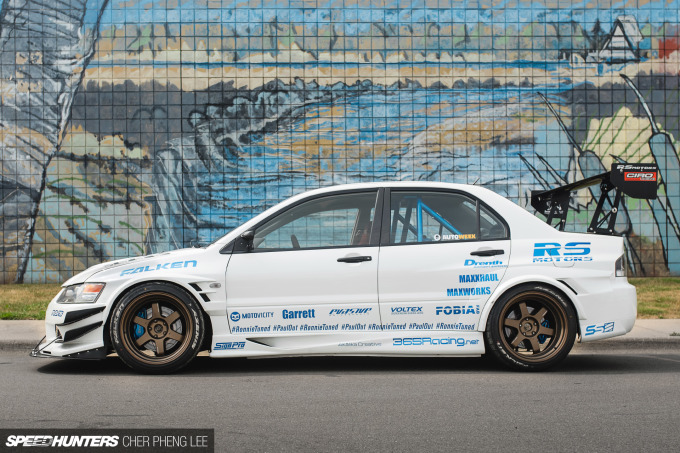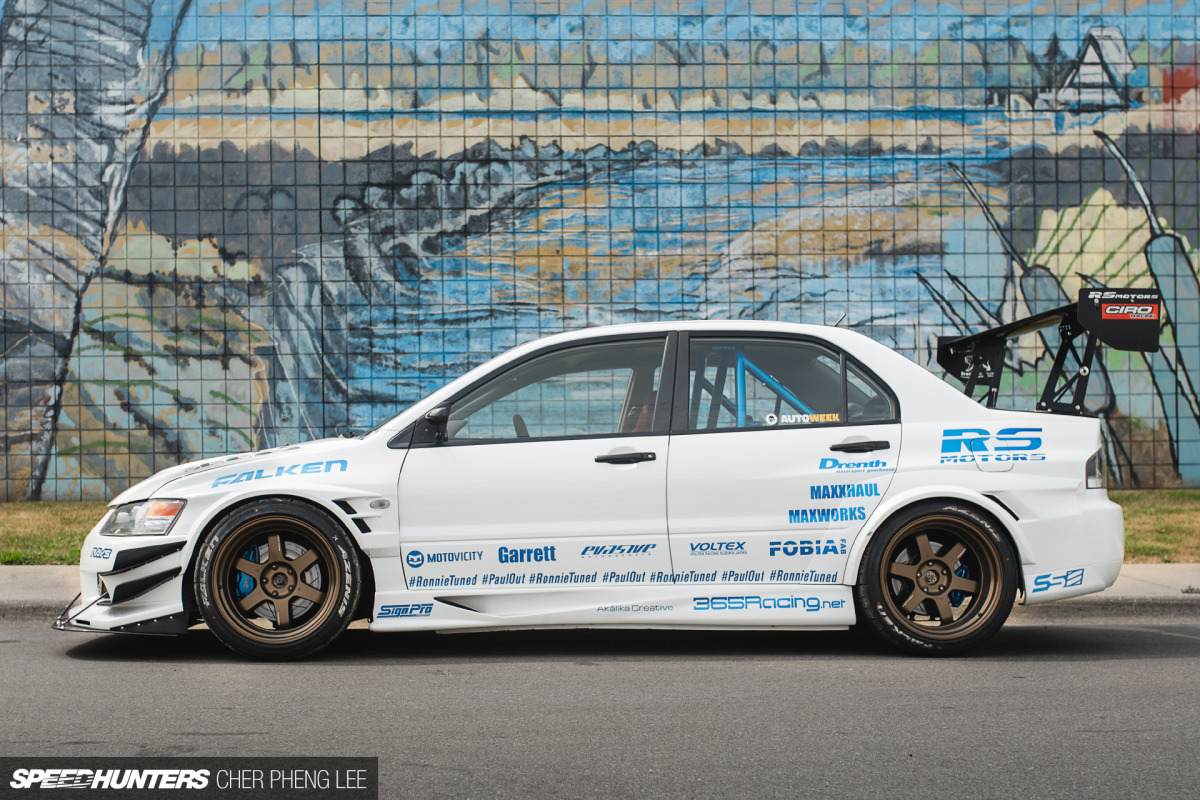 Needless to say, I've loved cars as long as I can remember. My attraction to them seems to be part of my genetic make up, and I wouldn't have it any other way. This love for cars has allowed me to have some of the proudest adventures while building some of the most important friendships in my life.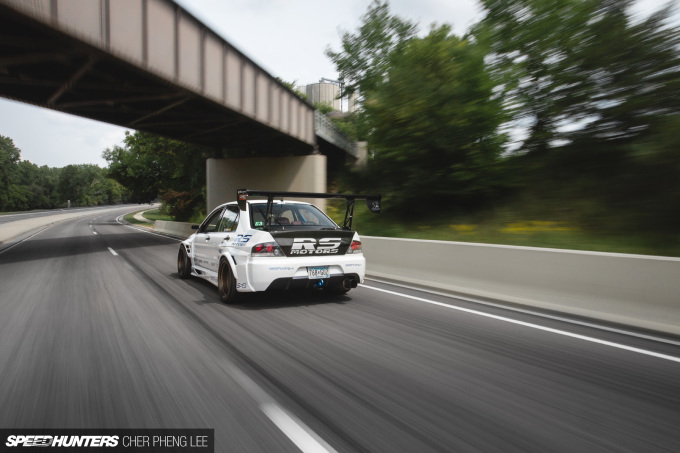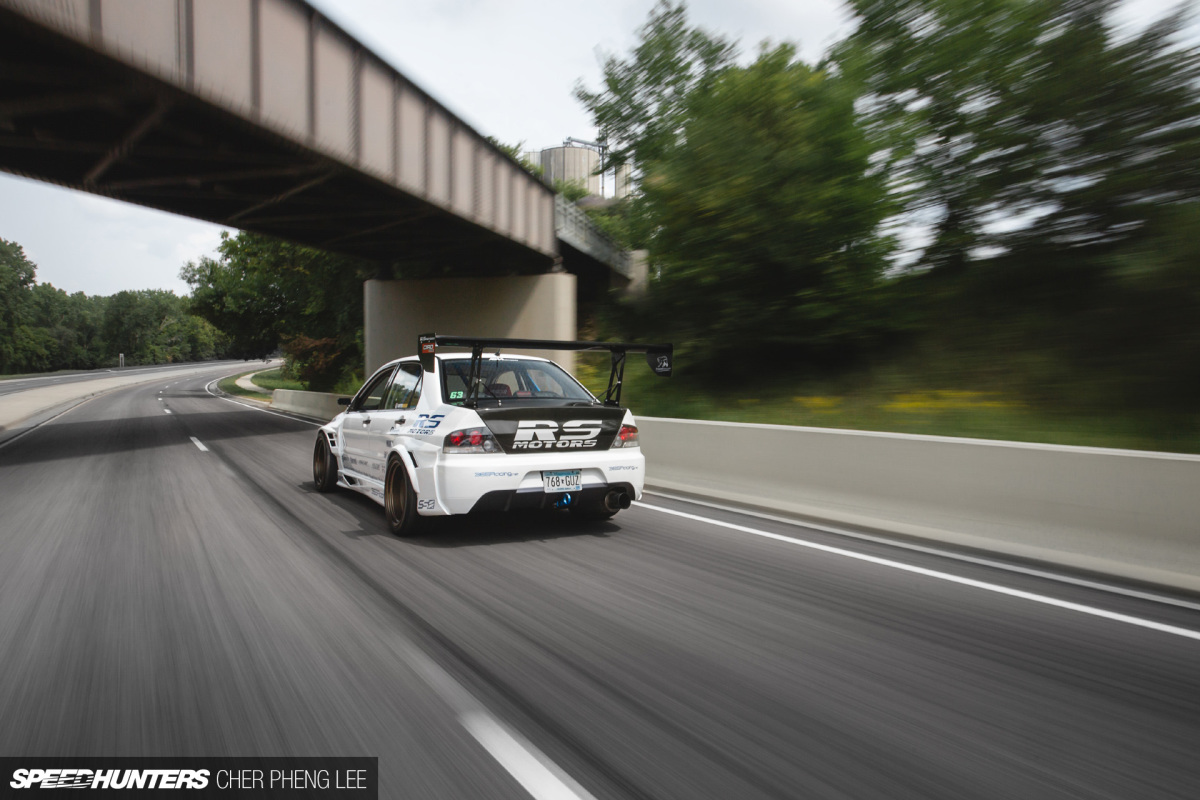 My brothers in racing are Ronnie Soliman of RS Motors in Burnsville, Minnesota and Andy Smedegard of ASMotorsports in Stevens Pointe, Wisconsin. Ever since embarking on a trip to Laguna Seca for Optima Batteries' 'Search for the Ultimate Street Car' in 2014, we've collaborated and developed the Mitsubishi Lancer Evolution IX chassis to compete in drag, autocross, road racing, and more recently, hard parking.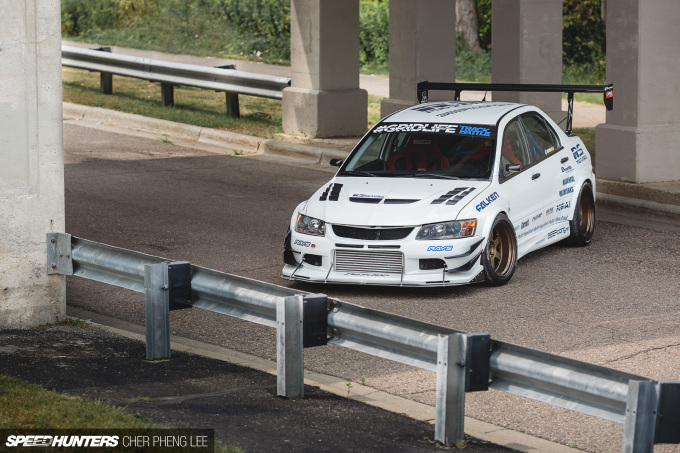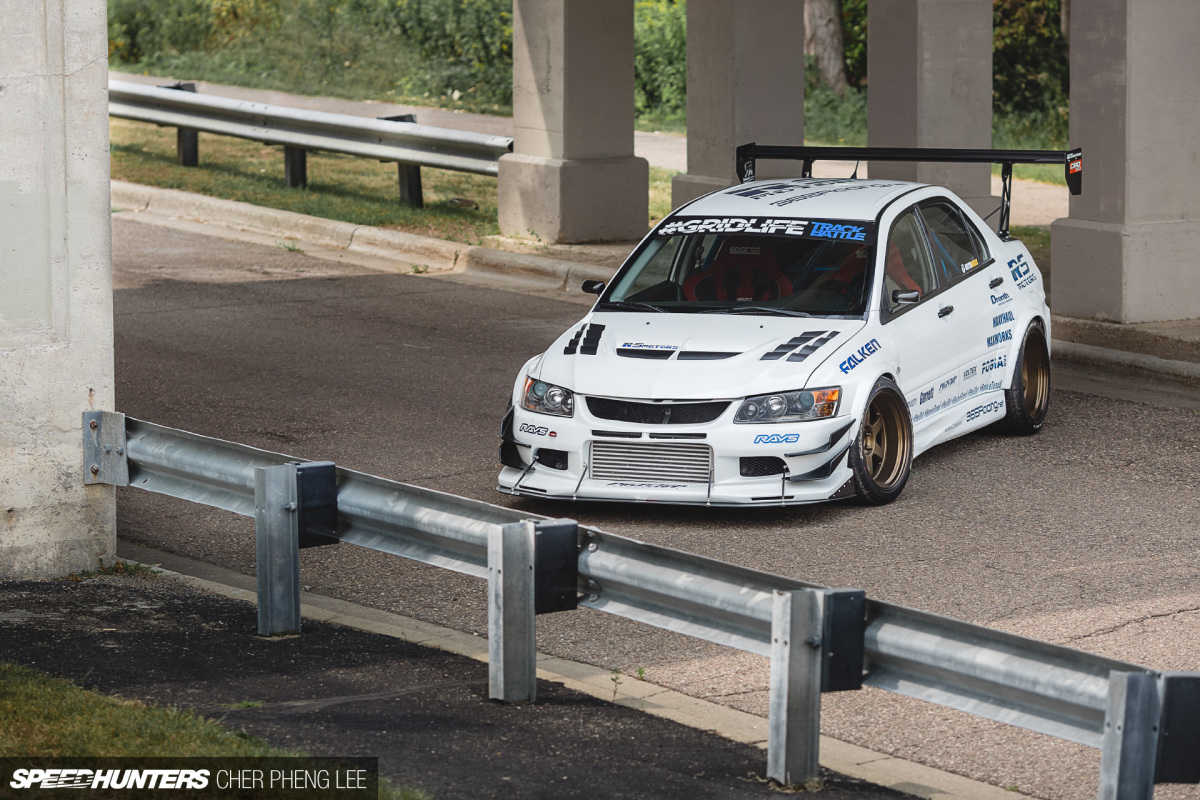 We've torture-tested and tuned these cars to set track records across the country. Andy Smedegard's current fastest time in an Evo around Buttonwillow is a 1:40:051, which beats out legends like Eiji 'Tarzan' Yamada in the Sun Auto CyberEvo, and David Empringham in the Sierra Sierra car.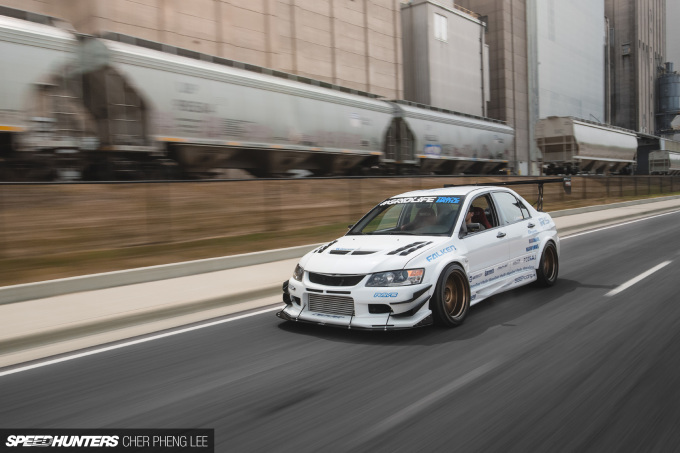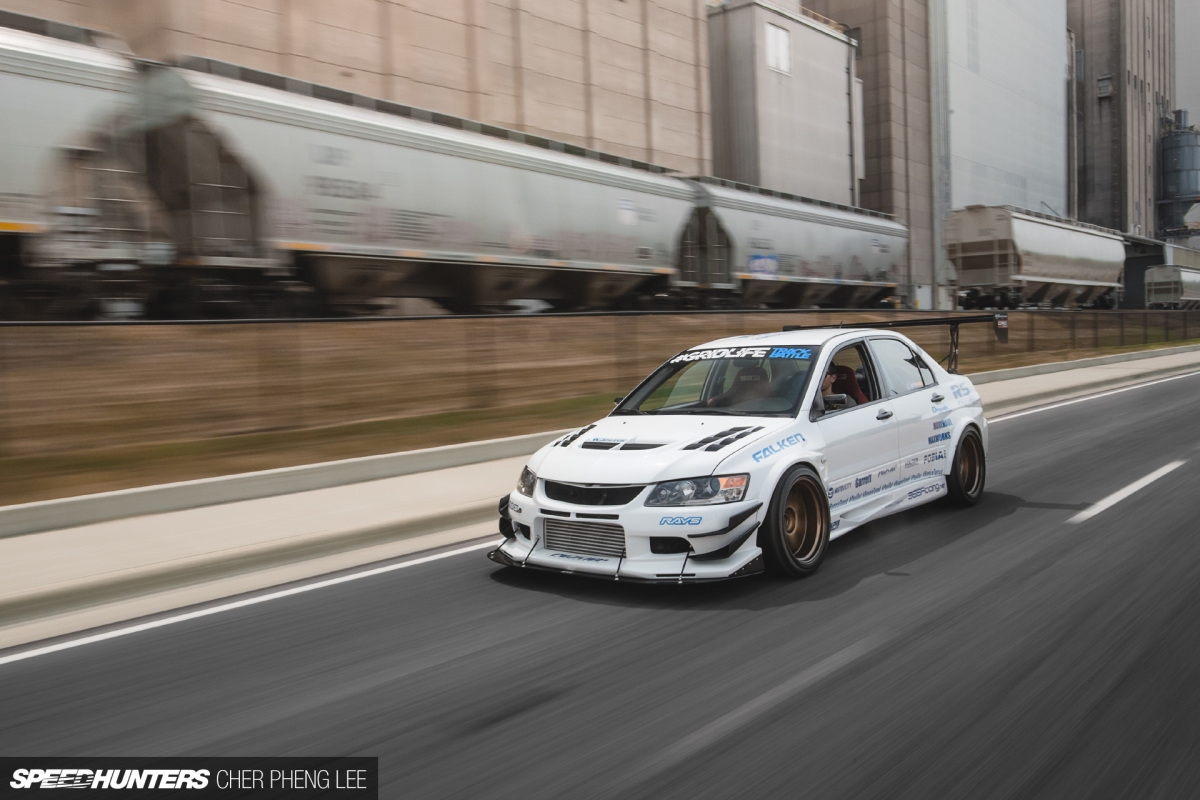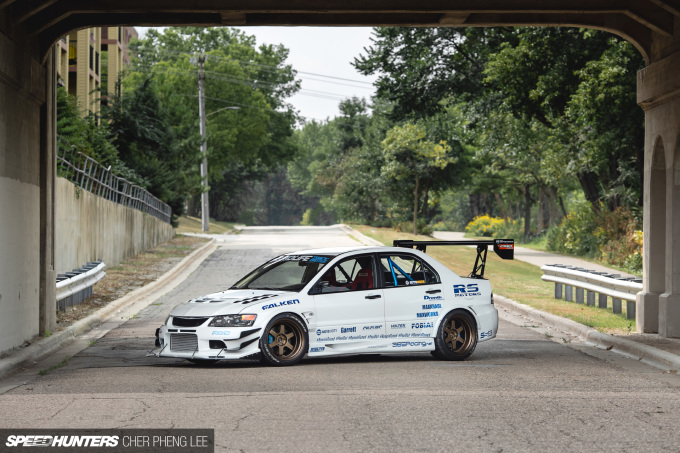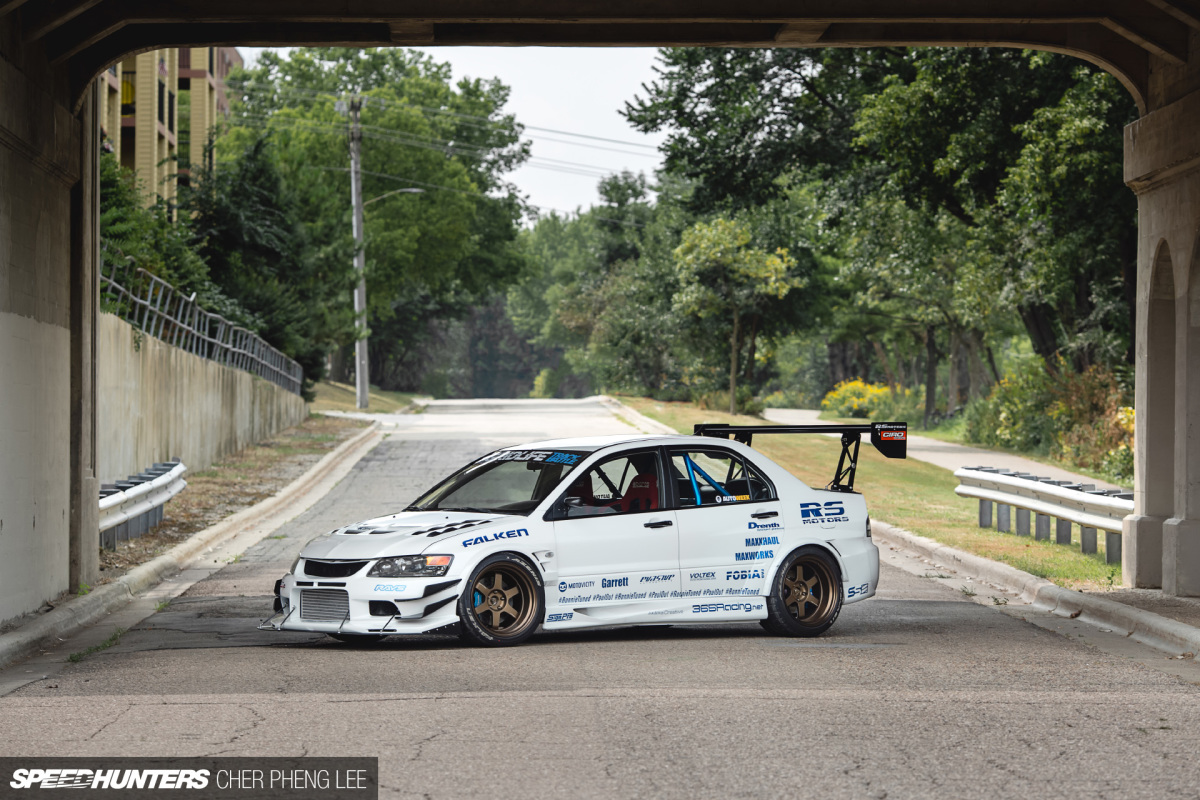 One of my proudest car achievements has been the joint effort to build this 2006 Mitsubishi Evolution IX RS into the multifaceted beast it is today.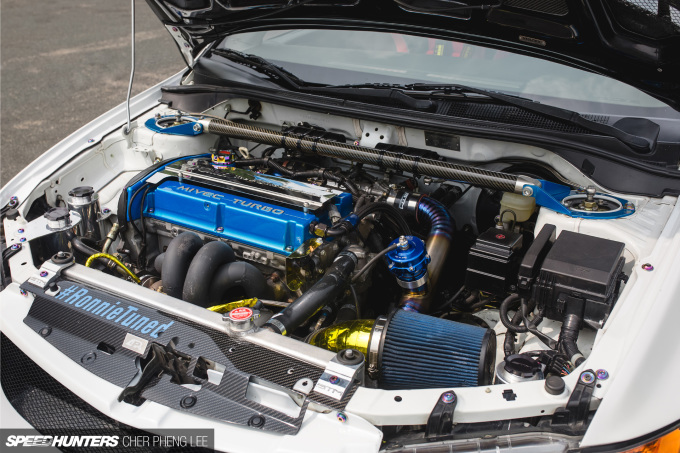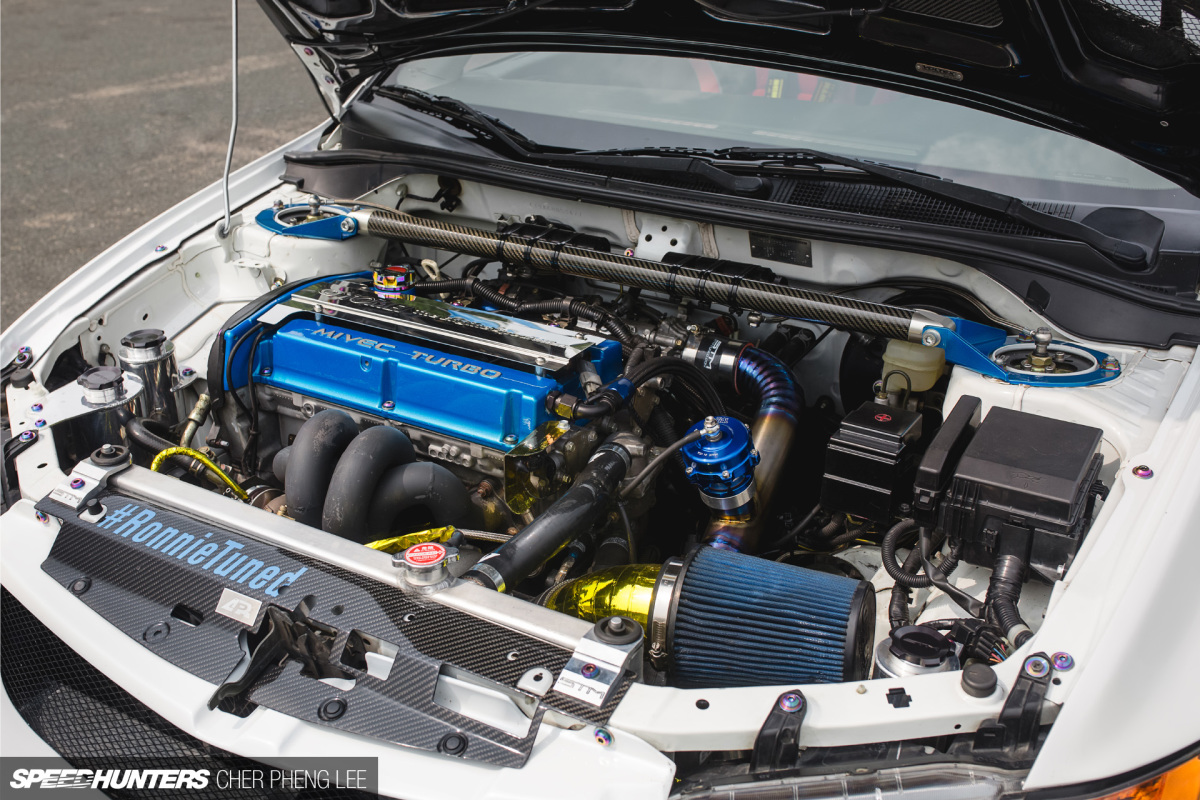 We were having some success in the annual Optima Batteries event and decided to go all-out on the build. The heart is a stout Ronnie-built 2.3-liter stroker pushed by a Garrett GTX3576R producing full boost at 4,100rpm and making 620awhp and 550awtq at 31psi on a Mustang dyno.
For suspension, we employed the same record-setting components used on Andy's Evo, which includes ReinharteUSA triple-adjustable coilovers and WiseFab drop spindle kits.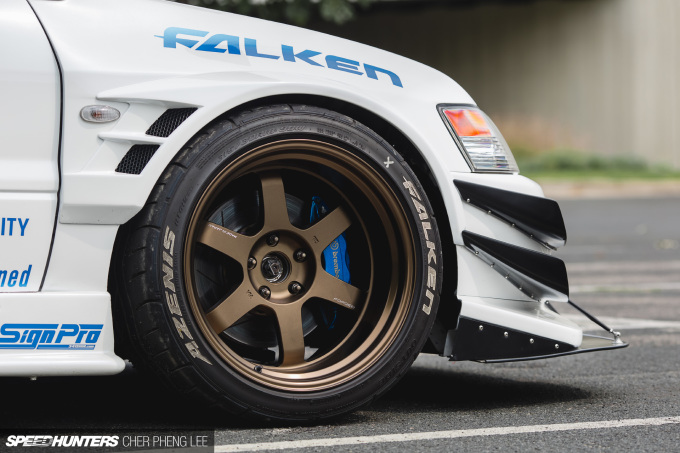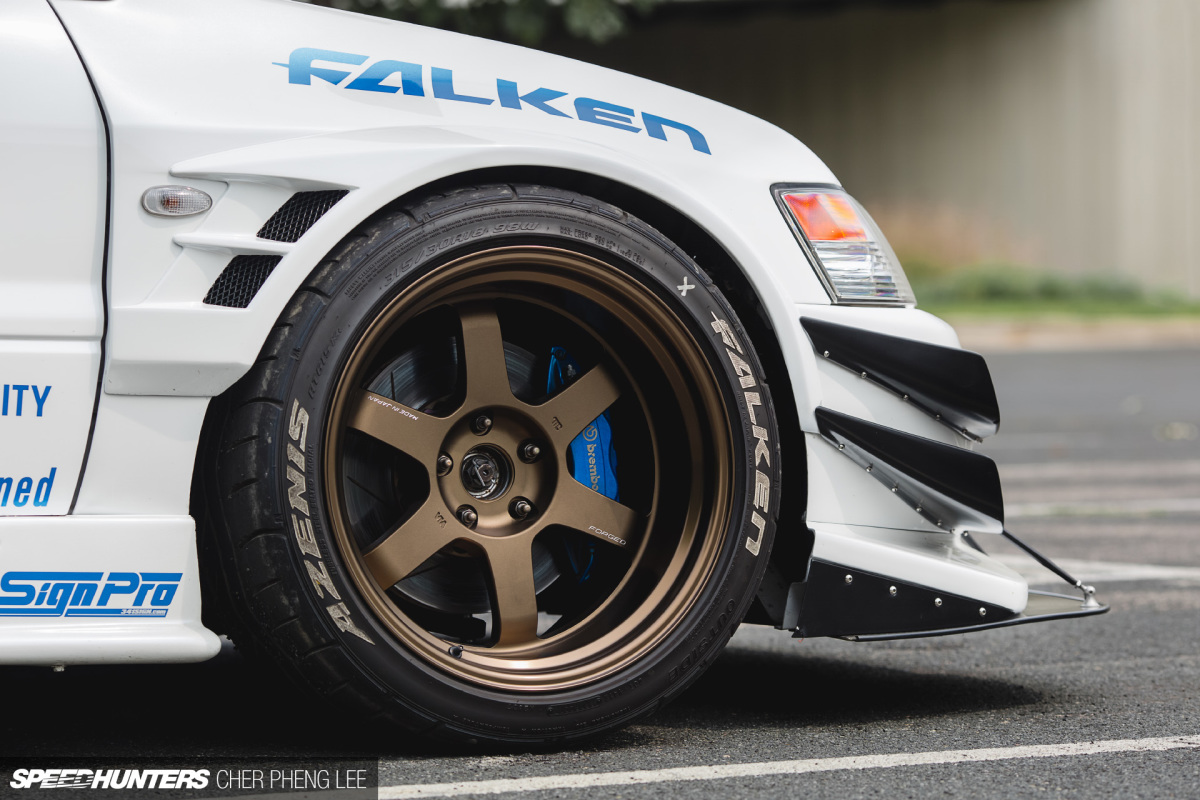 I've always been inspired by the sleek, aggressive look of the Evasive Motorsports time attack Evo in Voltex wide-body form, so in order to open up enough space for the 315/30R18 Falken 615K+ rubber wrapped around RAYS Volk Racing TE37V wheels at all four corners, the Voltex kit was a necessity.
She parks so nice, but still sings when unleashed. The car is able to attend any autocross, time attack event, or car show, and be a top contender.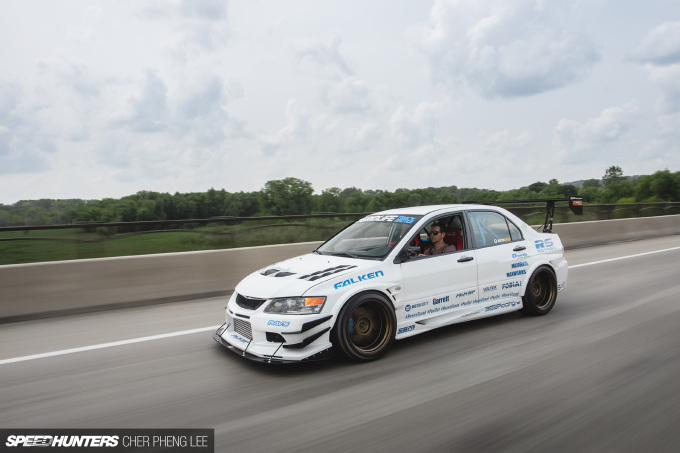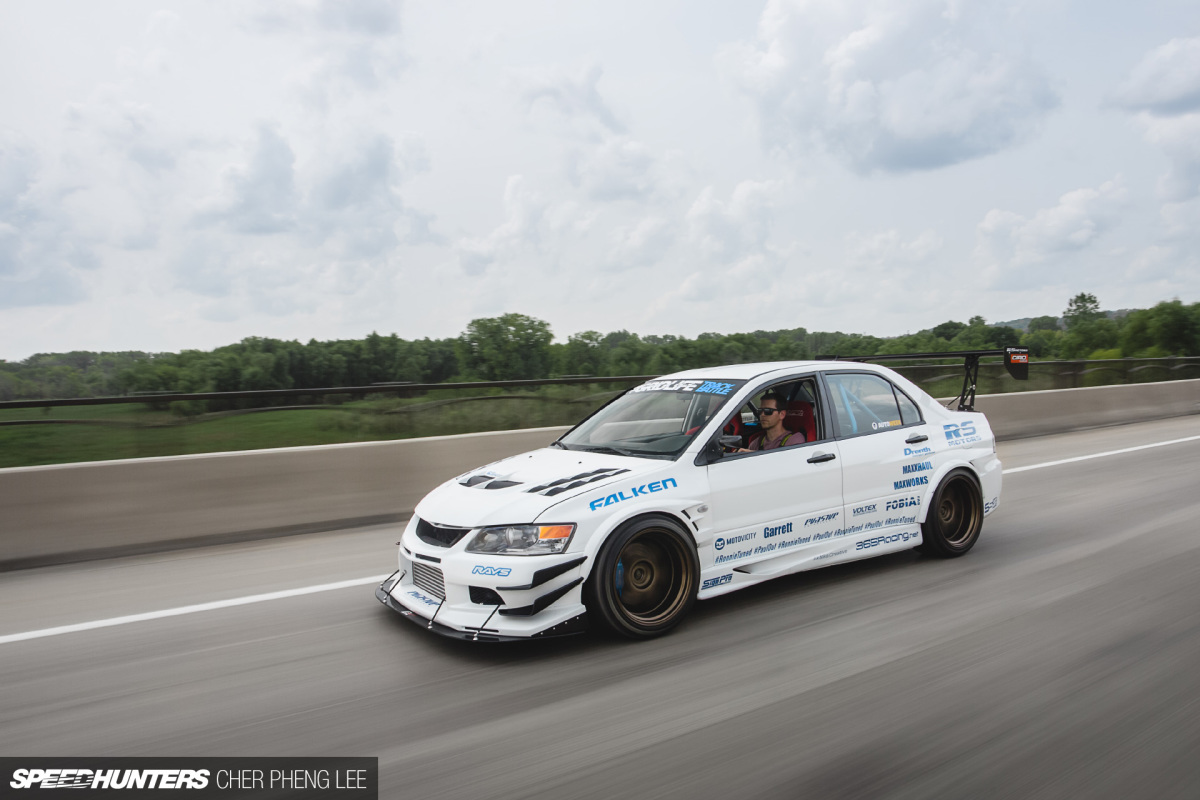 I'm very grateful for my brothers in racing as well as our competition to fuel this build. Simply stated, she is a monster with a lot of elegance, and every time I open my garage I still pinch myself in disbelief.
Brandon Ranvek
Photos by Cher Pheng Lee
How To join the IATS program: We have always welcomed readers to contact us with examples of their work and believe that the best Speedhunter is always the person closest to the culture itself, right there on the street or local parking lot. If you think you have what it takes and would like to share your work with us then you should apply to become part of the IAMTHESPEEDHUNTER program. Read how to get involved here.