What is it exactly about rotary power that makes people so excited?
People who love them, really love them. I'm sure at least a few bar fights have happened over the topic of rotary maintenance, engine swaps, and that sort of thing. They're a passionate bunch and it's a topic that I can only begin to fully understand. Just like how the owners of LS swapped RX-7s say you just need to drive their cars, I think to really understand a rotary engine you need to spend quality time with one under your right foot, as well as wrenching on one in your garage.
One way that everyone can relate to any motor is the sound of the thing. With an exhaust note like nothing else, pretty much any rotary power plant is worth a listen to at any RPM.
So, making up for last year where I didn't do any recording at all, I was fortunate to happen across all four GTP and GTO rotary cars being warmed up at the Mazda booth at the Rolex Monterey Motorsports Reunion.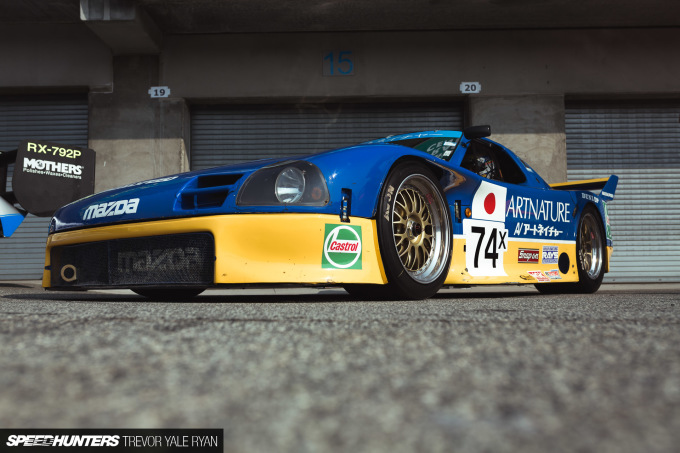 Starting with the GTO class, this was likely my favorite of these cars out on the track. Actually being, or at least inspired by, the FC RX-7 I really wish there were more GTO-class inspired street builds in the wild today.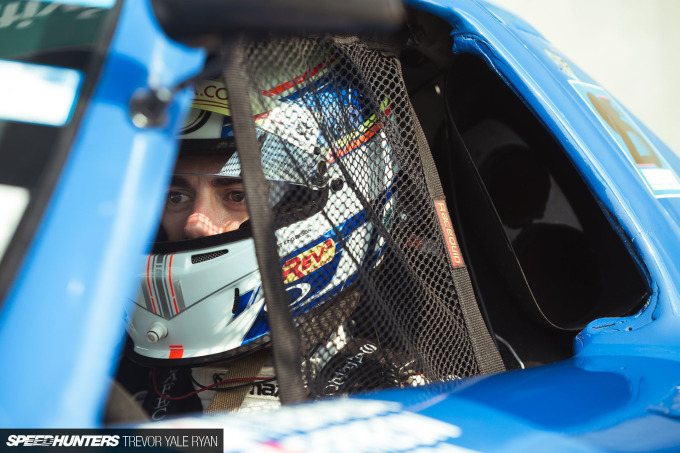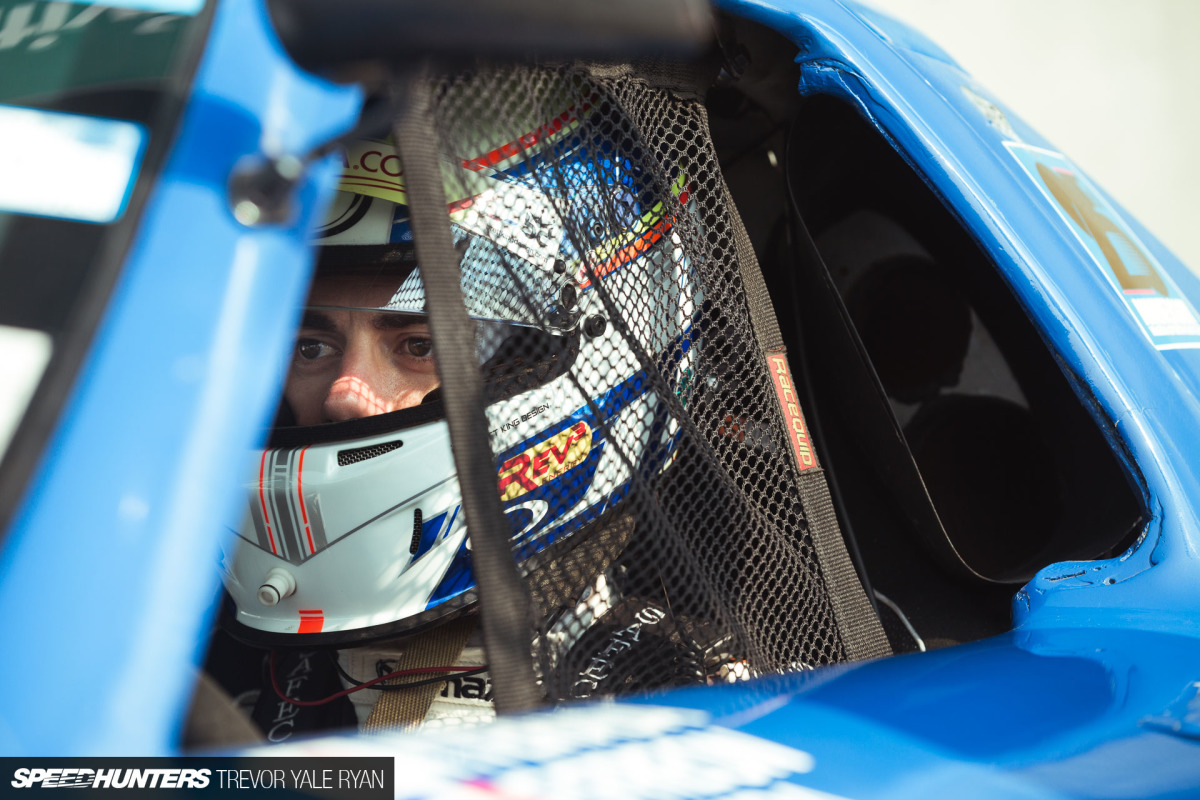 I can only imagine the focus required to drive a car like this, especially one with history. With so much racing success under its belt the pressure has to be on at least a little bit.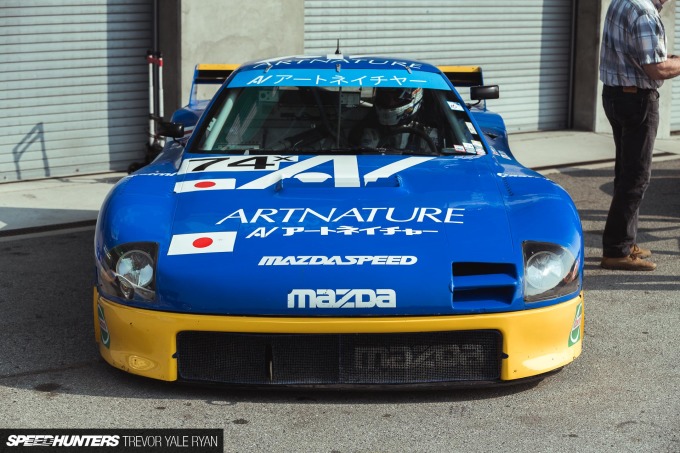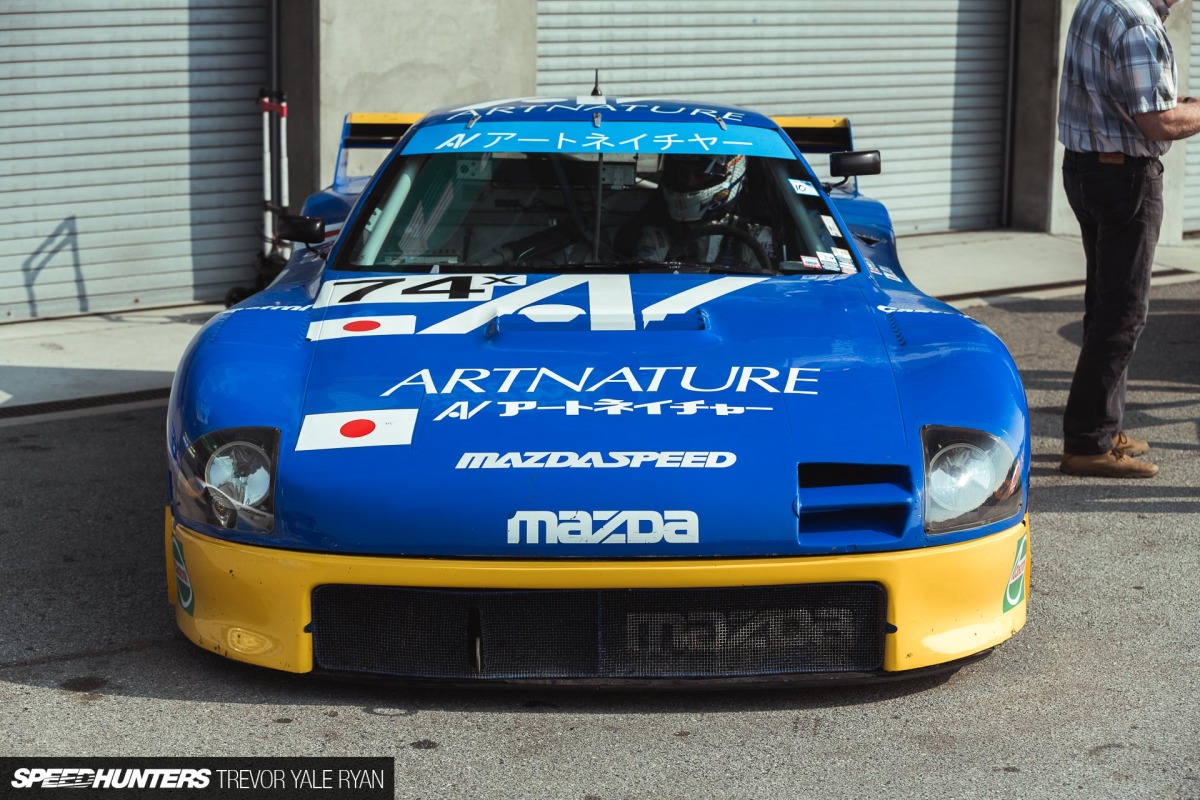 I initially hoped this car would have been using the 13J power plant, but racing in the '94 24 Hour wearing this color scheme I second-guessed that it's been upgraded to an R26B. However, as mentioned out in the comments below, the 13J was indeed retained due to regulations.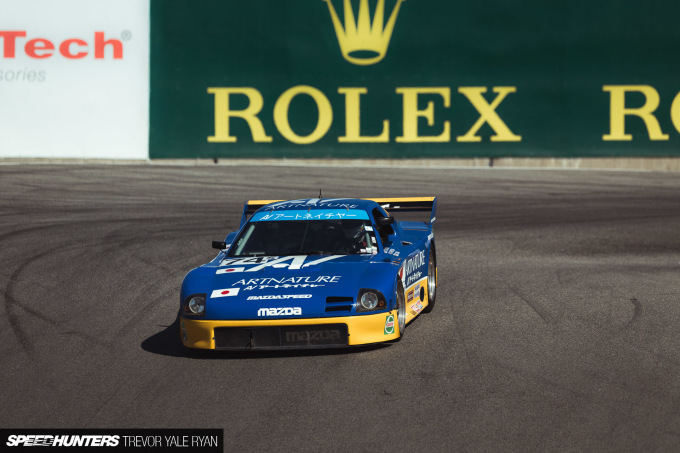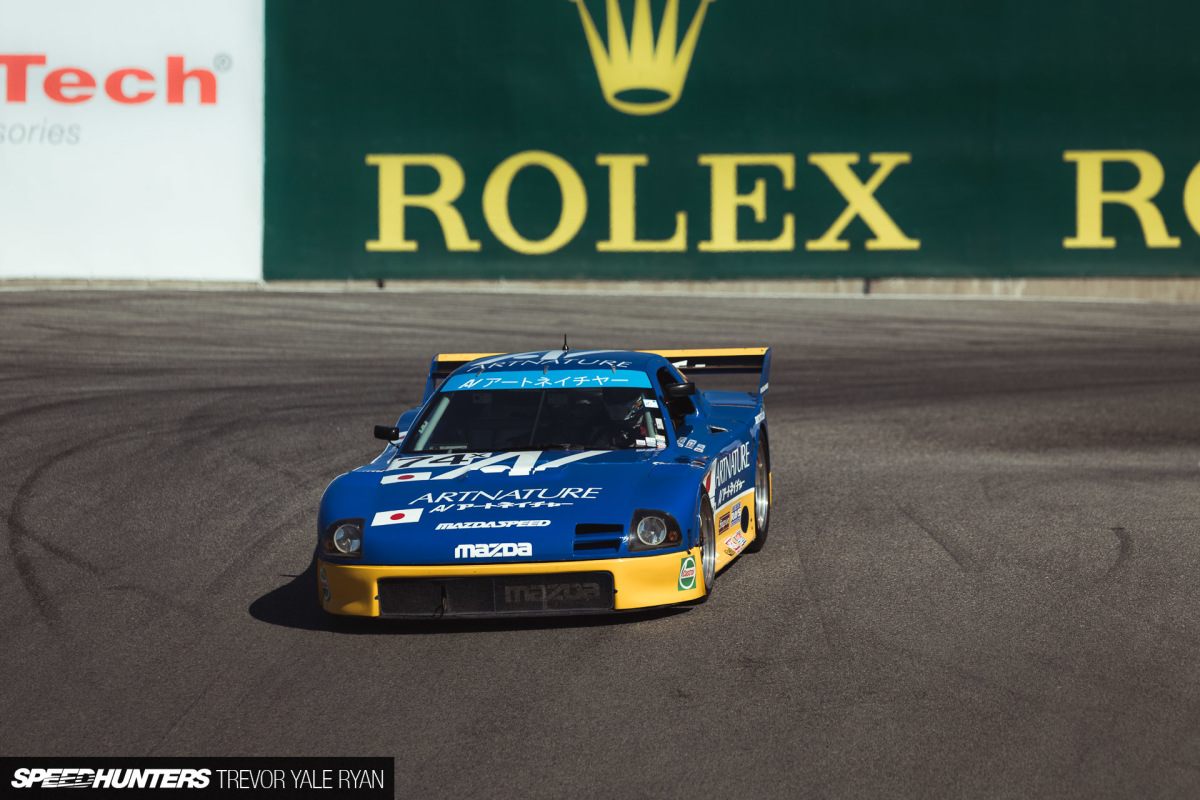 It definitely seemed to have a bit of a different buzz, perhaps more of a growl, than the GTP cars. Maybe a different exhaust, or maybe it was my imagination.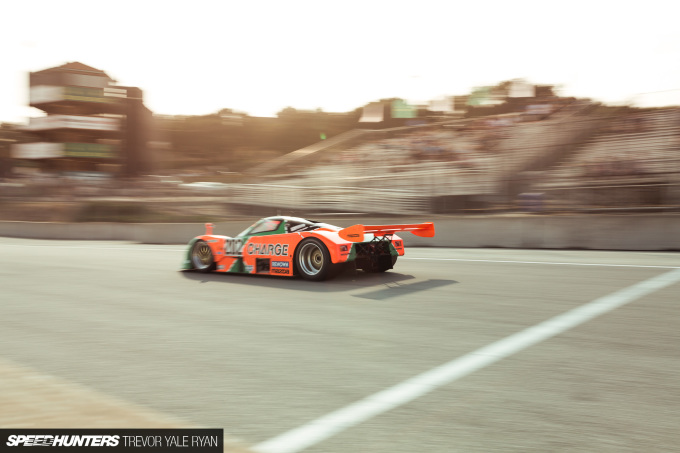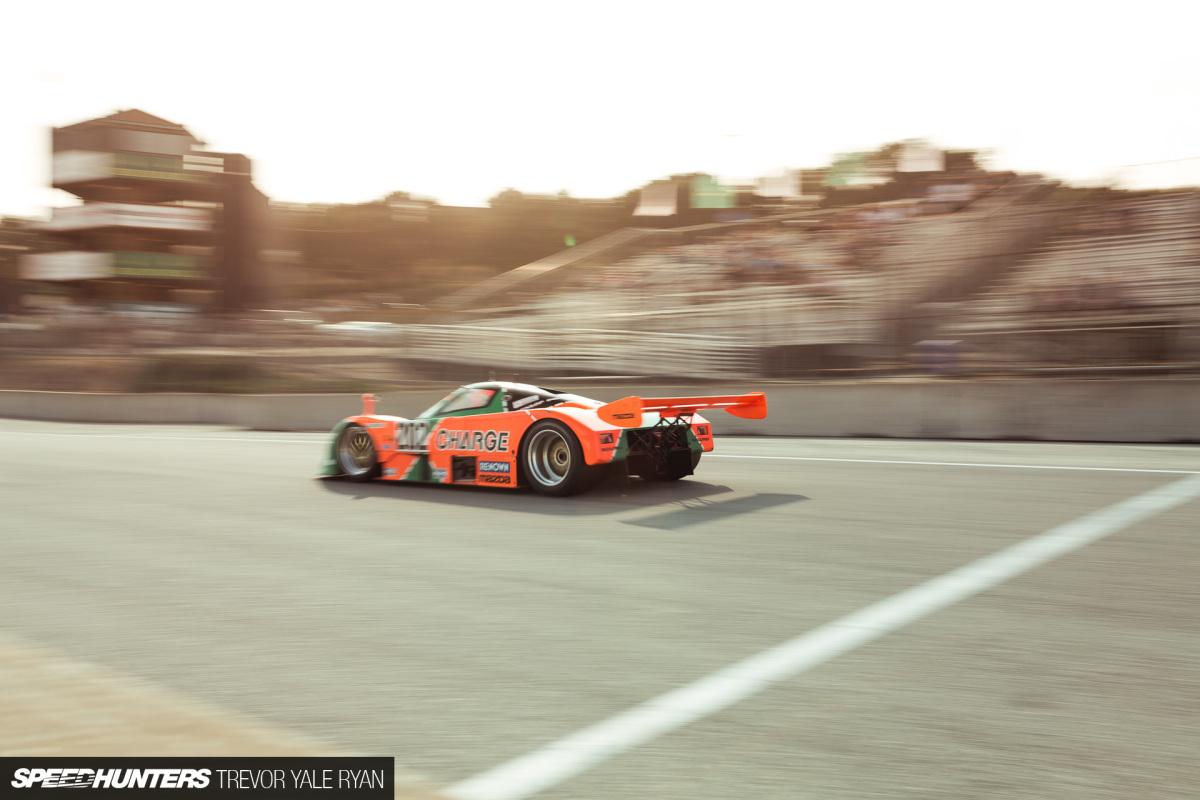 Perhaps the most easily recognized to the casual fan, the 767B is always a pleasure to get up close to. Before I really knew anything about cars and before I enjoyed racing like I do now, I knew about the Mazda wearing this livery.
That's due to the 1991 24 Hours of Le Mans, the first time a Japanese manufacturer took the overall win at the endurance race, doing so in the next generation 787B. The 767B, on the other hand, was out in 1990 with a 20th place finish. Previously enjoying the '95 winner's quick blast out on track, this weekend at Laguna Seca was a good one for fans of Le Mans.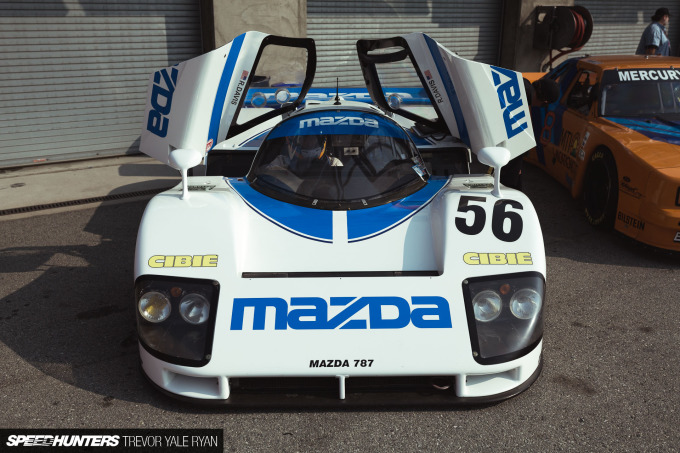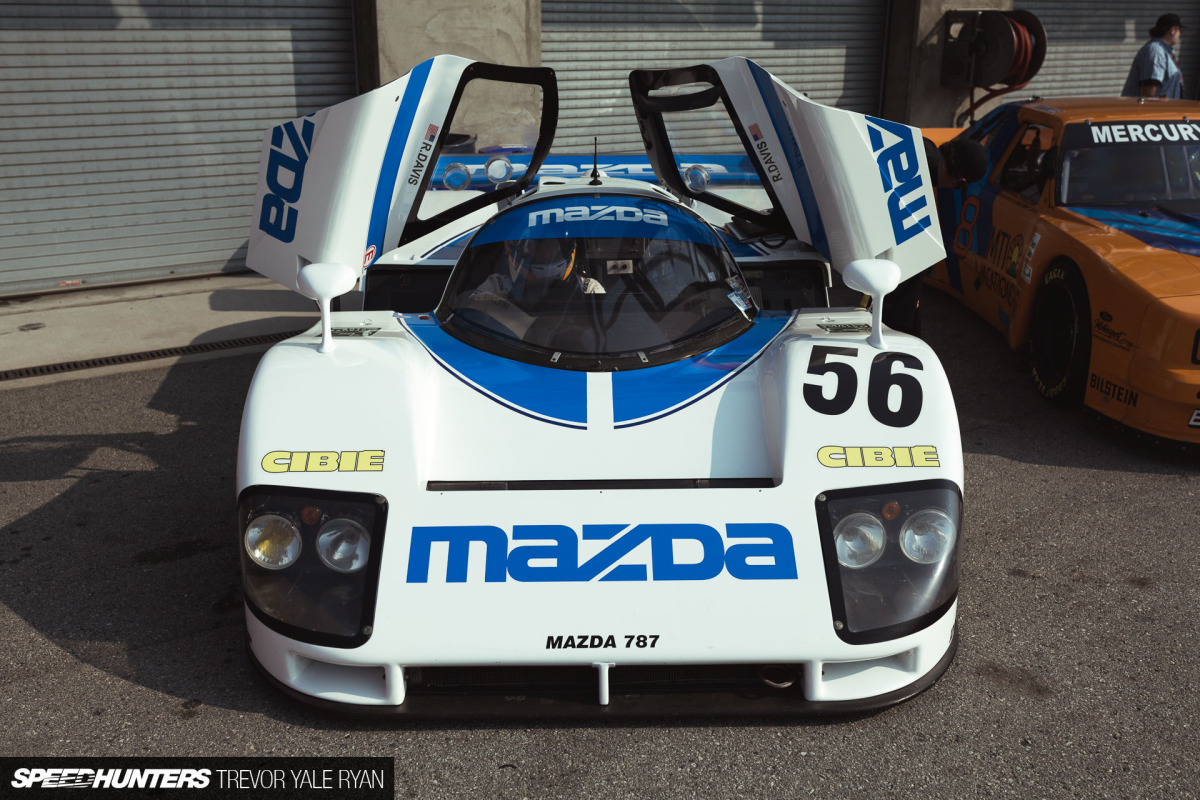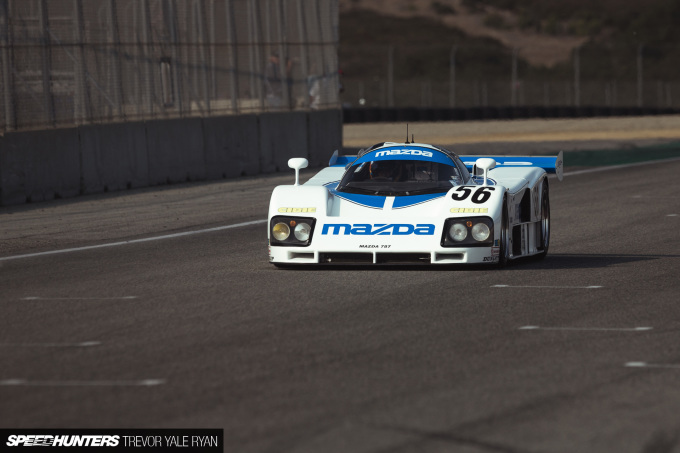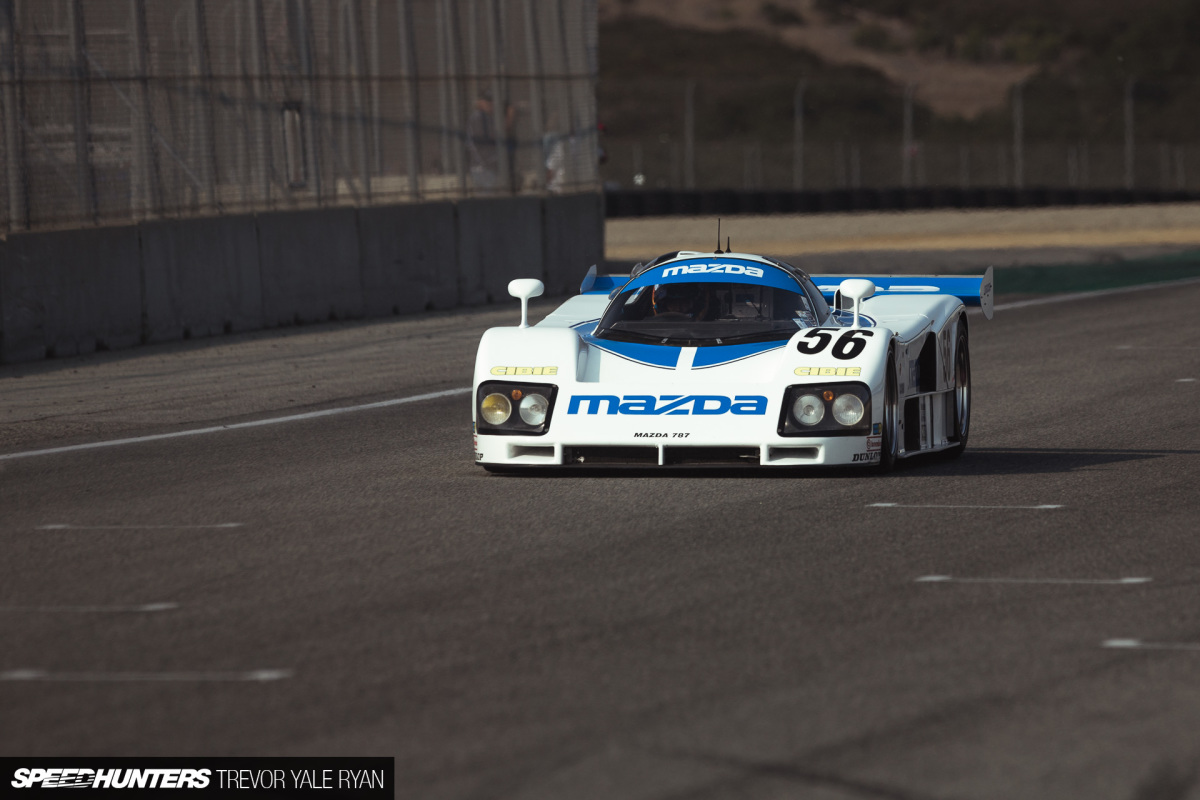 Also out on the tarmac was the less celebrated, but equally intense, 787. Wearing number 56, it would be reasonable to conclude that this is the chassis that raced alongside the winning car in 1991.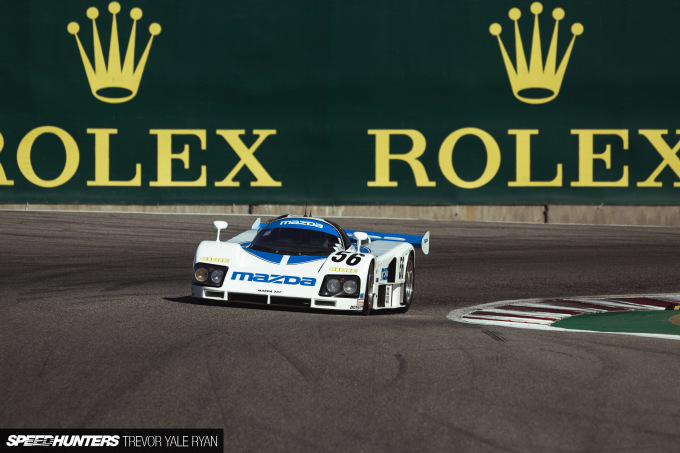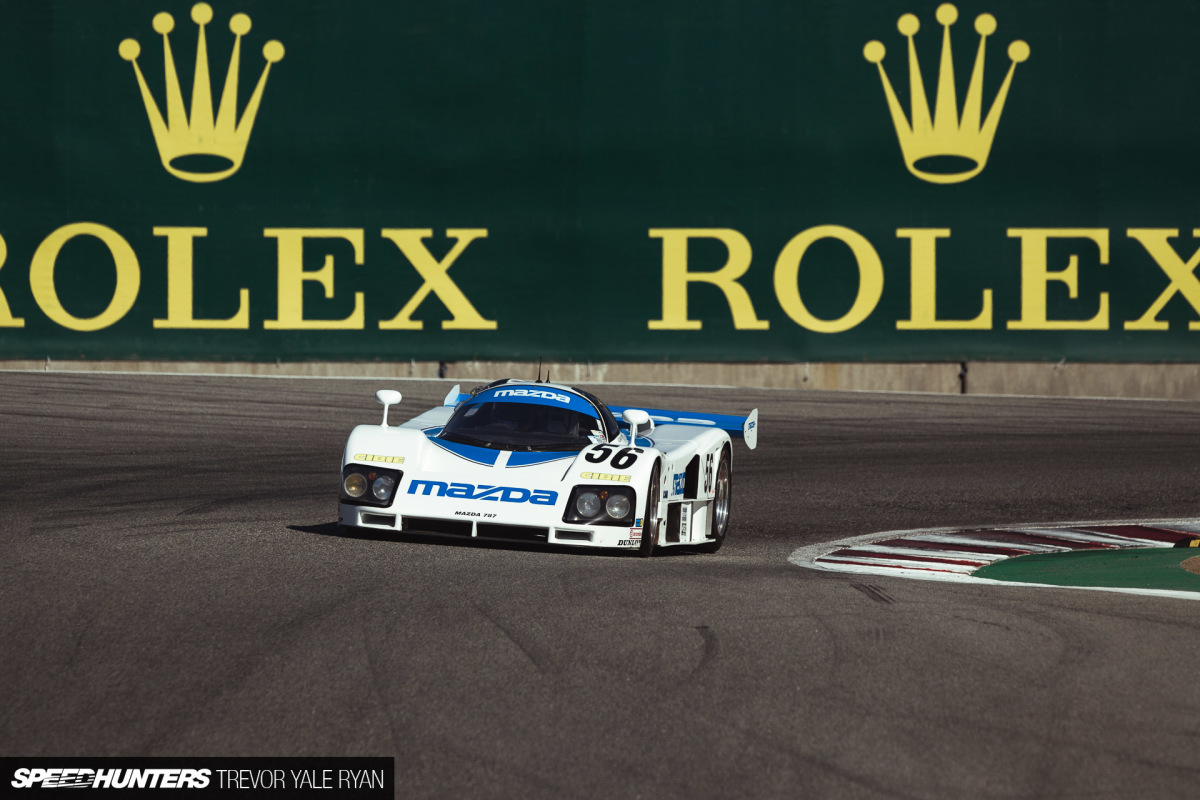 In a proper run group over the weekend it was fantastic to see, and hear, the R26Bs being revved up and delivering power exactly as they were built to do.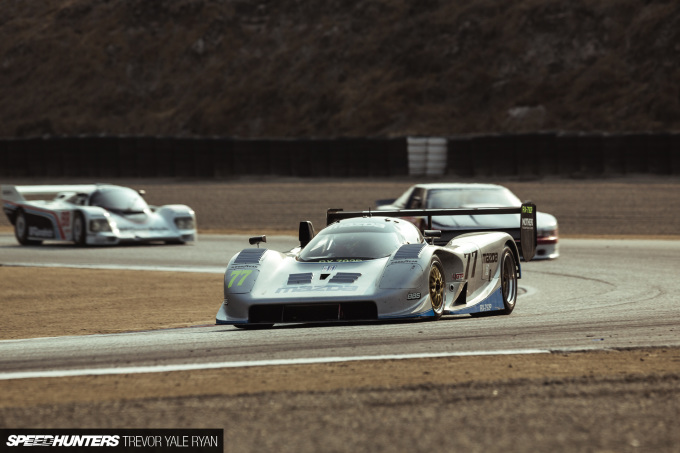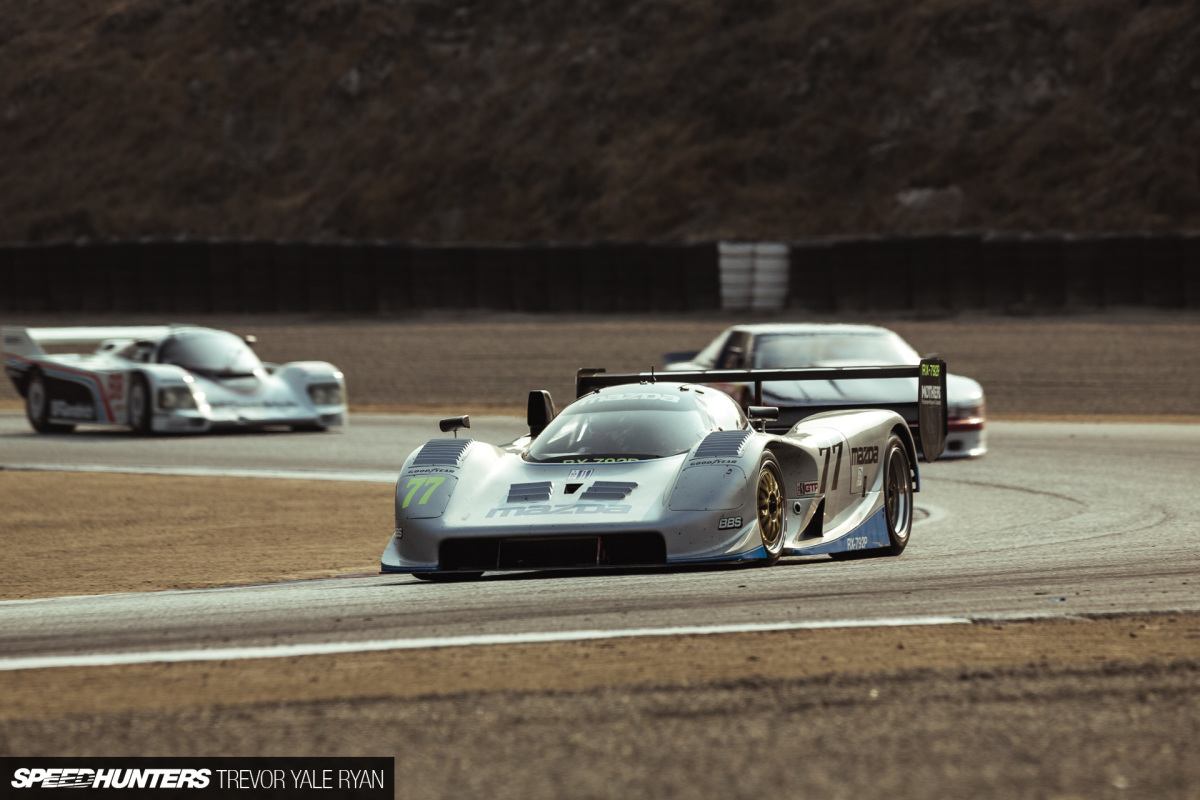 Moving on another year, the other rotary-powered car in the Mazda area of the paddock was this RX-792P. With two built in 1992, these cars didn't see the success of their older brethren on the track.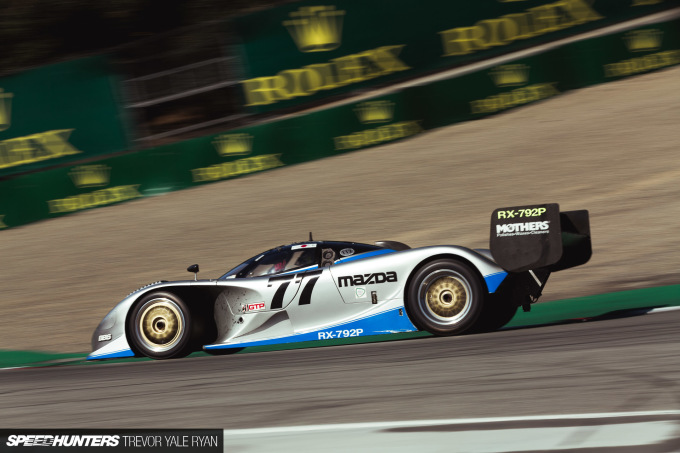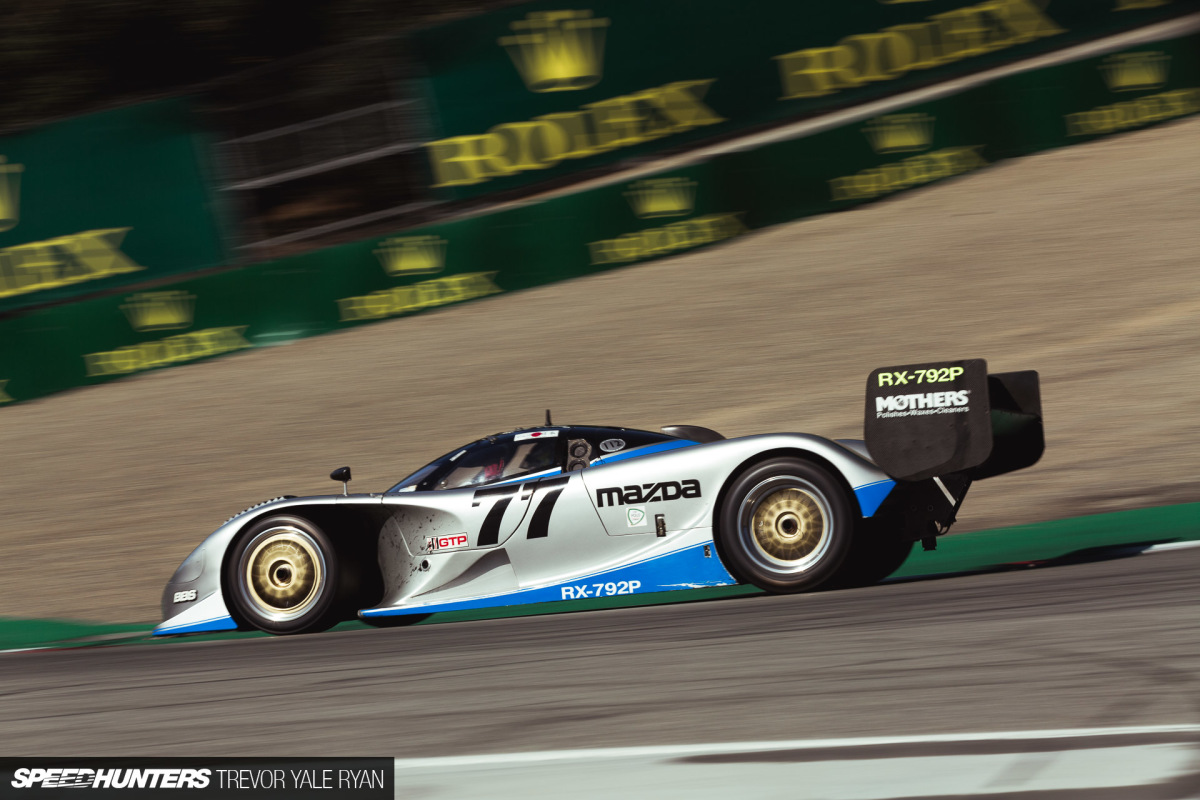 Catching fire a few times, before the races even started, the RX-792P marked the end of Mazda's racing prowess. The following season Mazda pulled out, investing their money in other areas.
This weekend, though, the car won its (shortened) Sunday race and recorded fastest lap in the GTU/GTO and Trans Am class.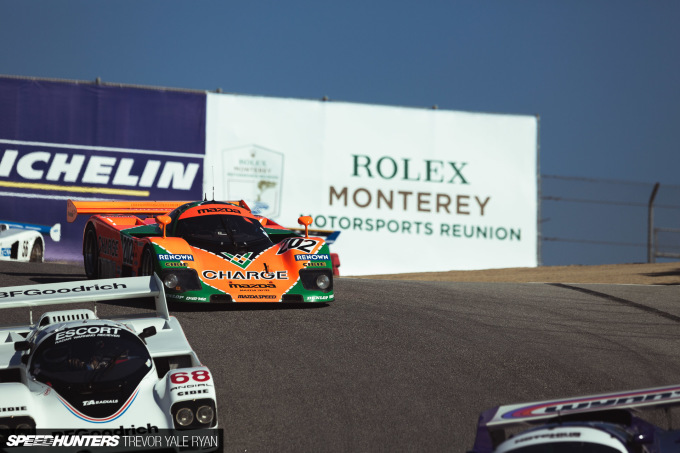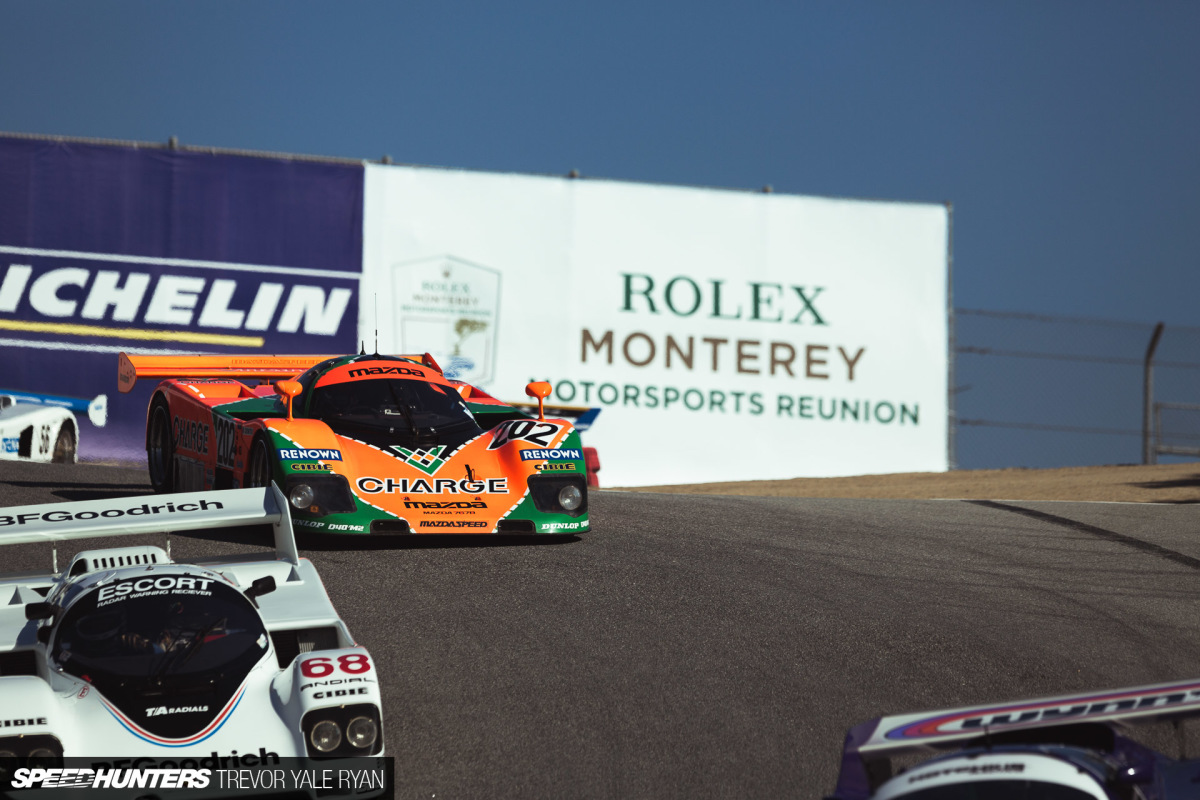 Perhaps a shame, but the exclusivity of these rotary-powered racers makes them all the more special and interesting. Any racecar is going to be cool, particularly one from this era. But throw a lightweight, high power, and high-revving rotary into the mix and it's the stuff of legends.
These cars, and other rotary-based racrs, are consistently out at the historic races in Monterey.
Come for a visit, you won't regret it.
Trevor Yale Ryan
Instagram: tyrphoto
TYRphoto.com