Racing Incident
This weekend at WeatherTech Raceway Laguna Seca was every bit as incredible as I hoped it would be. Actually, it's probably been even better than that.
I have thousands upon thousands of photos to sift through from the Rolex Monterey Motorsports Reunion, but there was one car that didn't really belong. I figured I'd highlight it here and give you a preview of what's to come.
Also, as you may have gathered from the cover photo, there was a bit of an incident in the Formula 1 group. We'll start there.
First off, everyone was OK. As the dust cleared, I took a look at the two cars involved.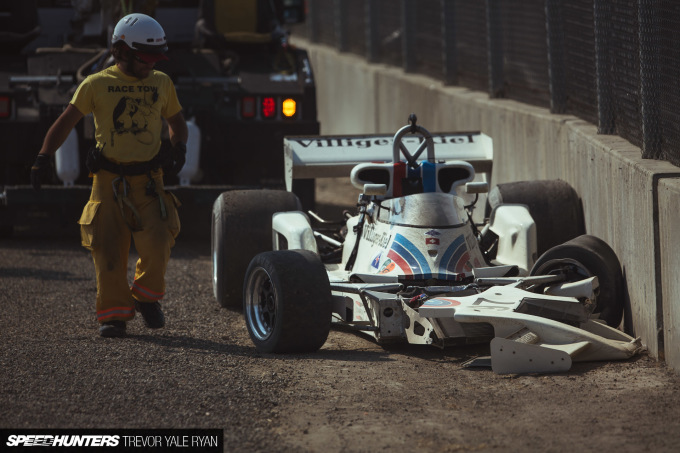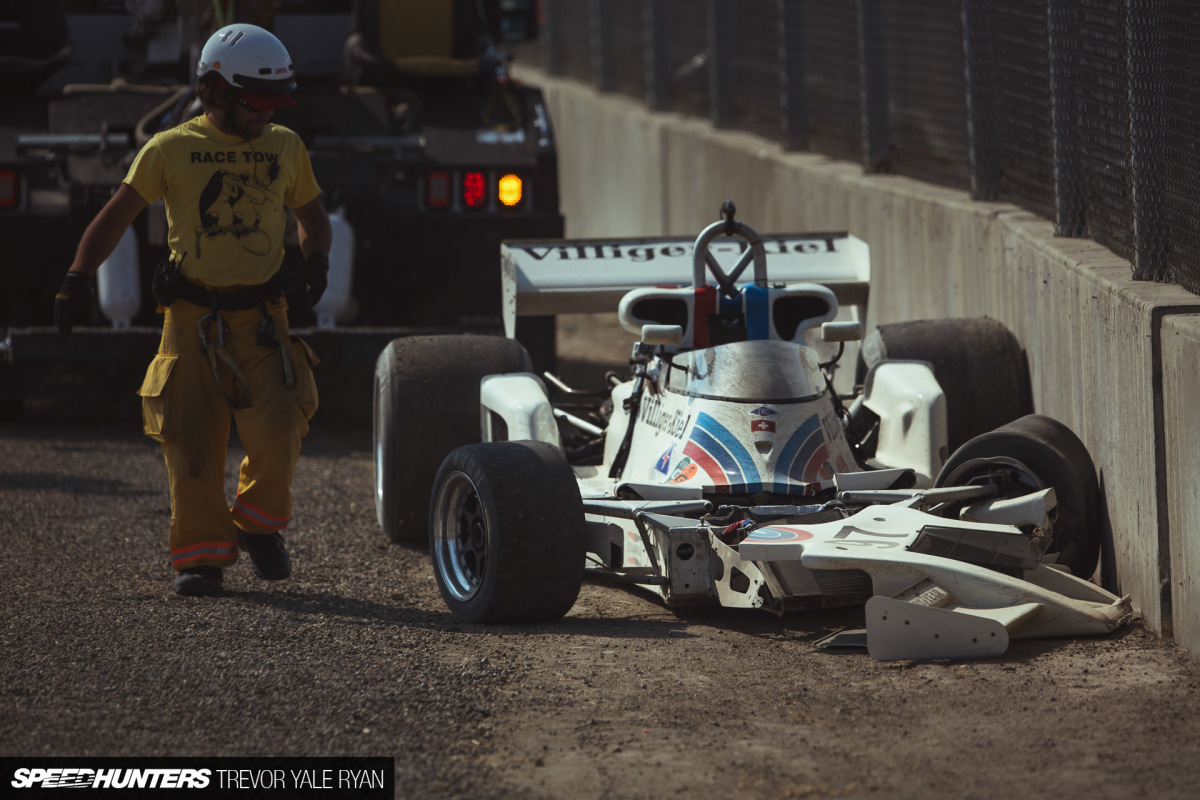 The damage didn't look too terrible, although the '77 Villiger-Kiel Shadow DN8 seemed to be worse for wear than the '80 Tyrell Cosworth. For this to happen on the last lap of the race is a shame to say to least. I'm not positive exactly how it all went down, either, and I didn't want to immediately bother the drivers about it.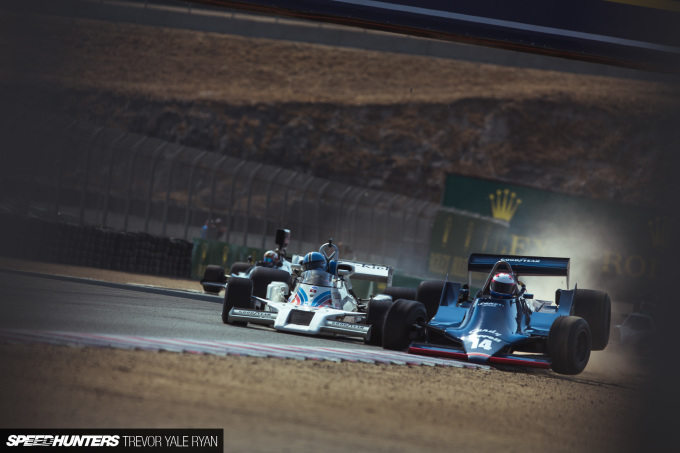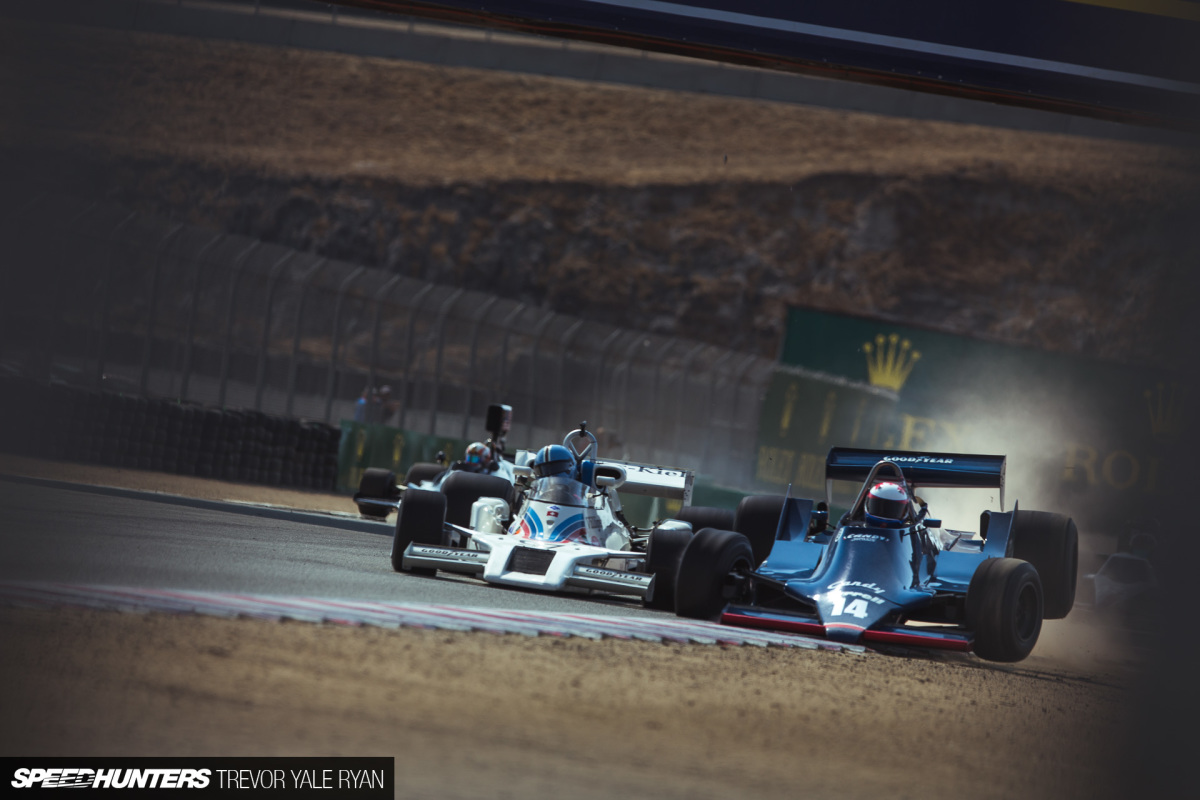 Truth be known, I barely got the first sequence photo; when the incident happened I was on my way to the following corner for the next group coming out. Out of the corner of my eye I noticed a car pulling off the track out of turn three and the other open wheel cars awkwardly shuffling about. With a sliver of a window some 10-feet away, I opened fire into the braking zone for turn four. The one photo is barely useable as it is, and the others are even worse.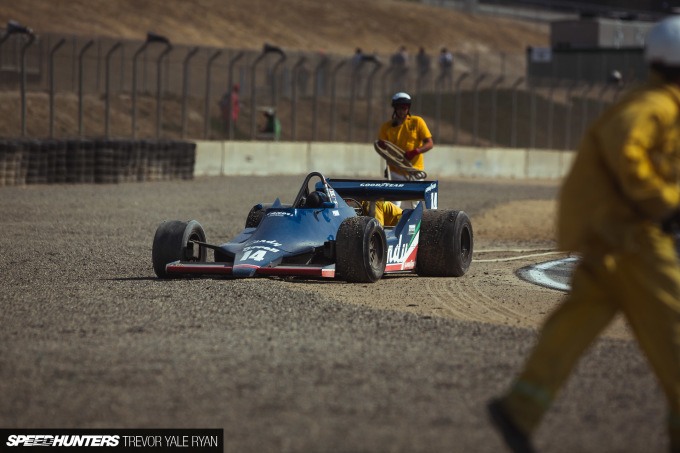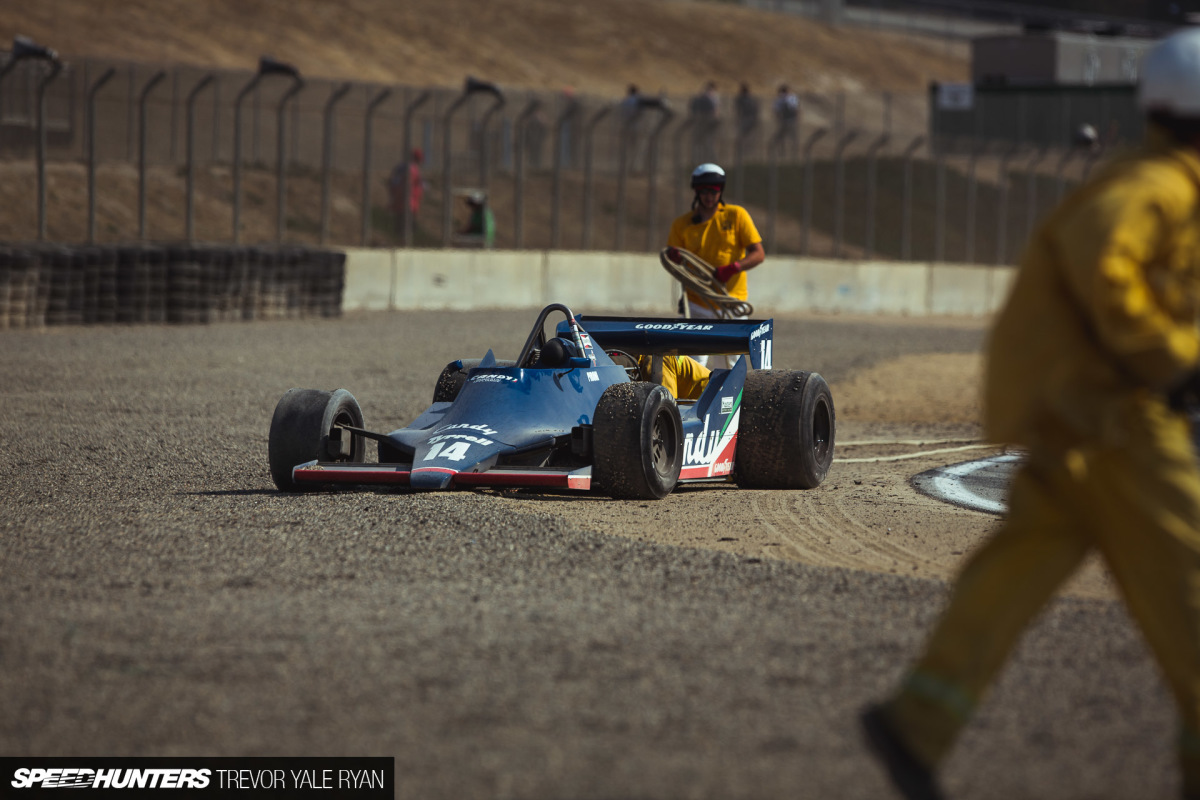 They do, however, give you a vague idea of what happened, and serve as a reminder that racing vintage F1 cars is not for the faint-hearted.
Le Mans 1995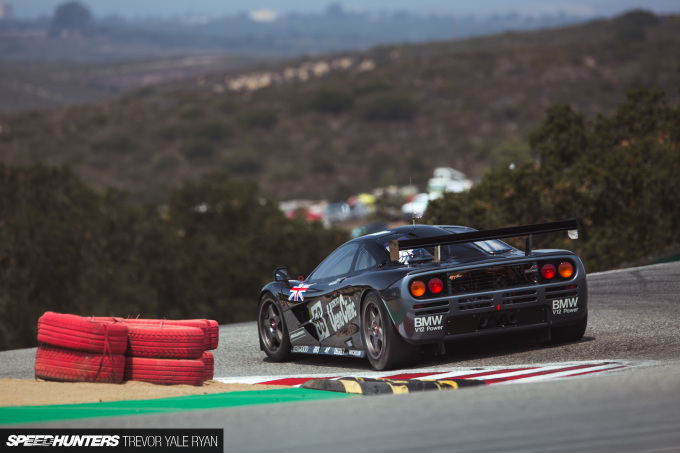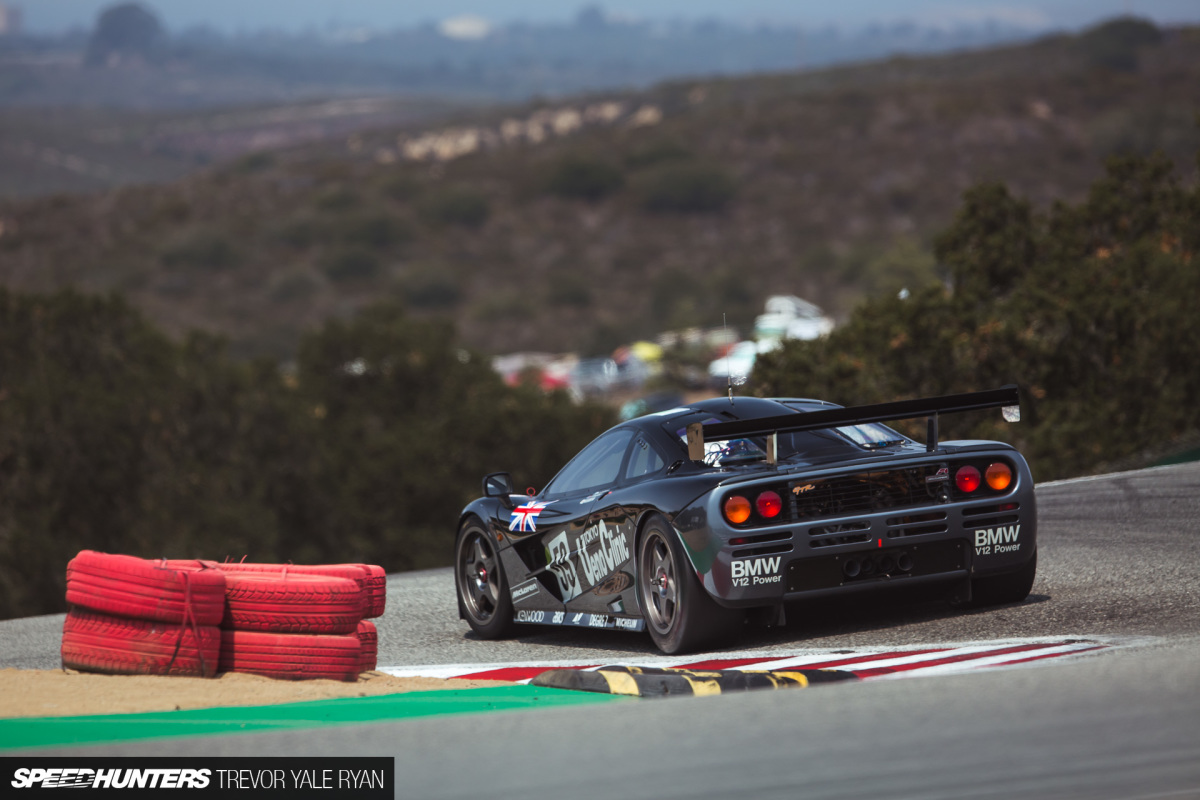 Next, to give you a small taste of the variety that was out here over the weekend, is a McLaren GTR. Built in 1995, chassis number 01R is just a tad bit too fresh to have made it into any of the racing classes. But this isn't just any old McLaren GTR: This is the 1995 24 Hours of Le Mans winner.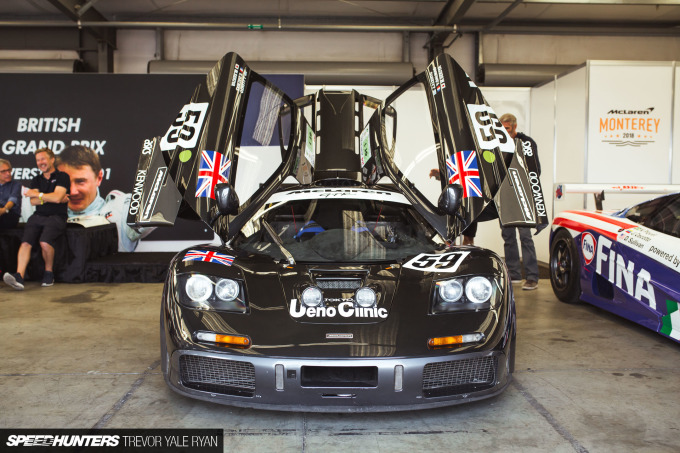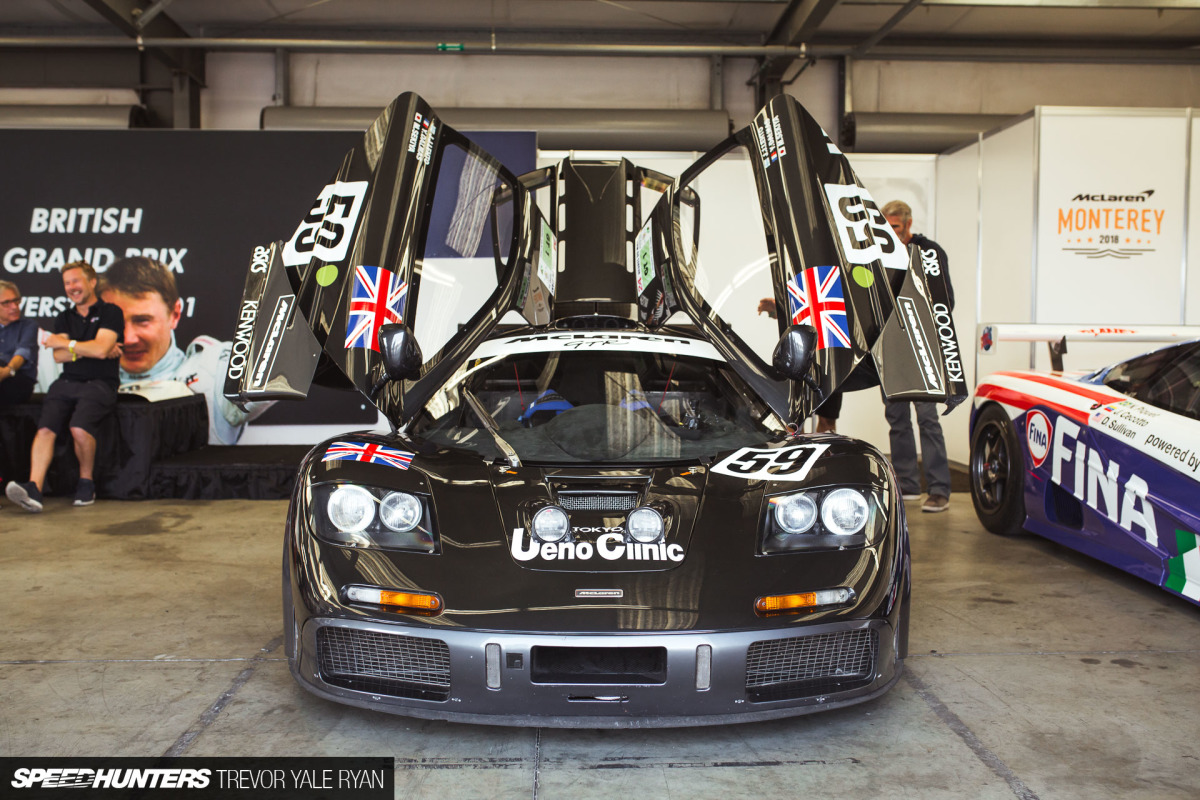 It was after a very long Friday that I spotted this F1 GTR in McLaren's garages at the Rolex Monterey Motorsport Reunion, and I figured there was no way it (or the other GTR) would be gracing the tarmac.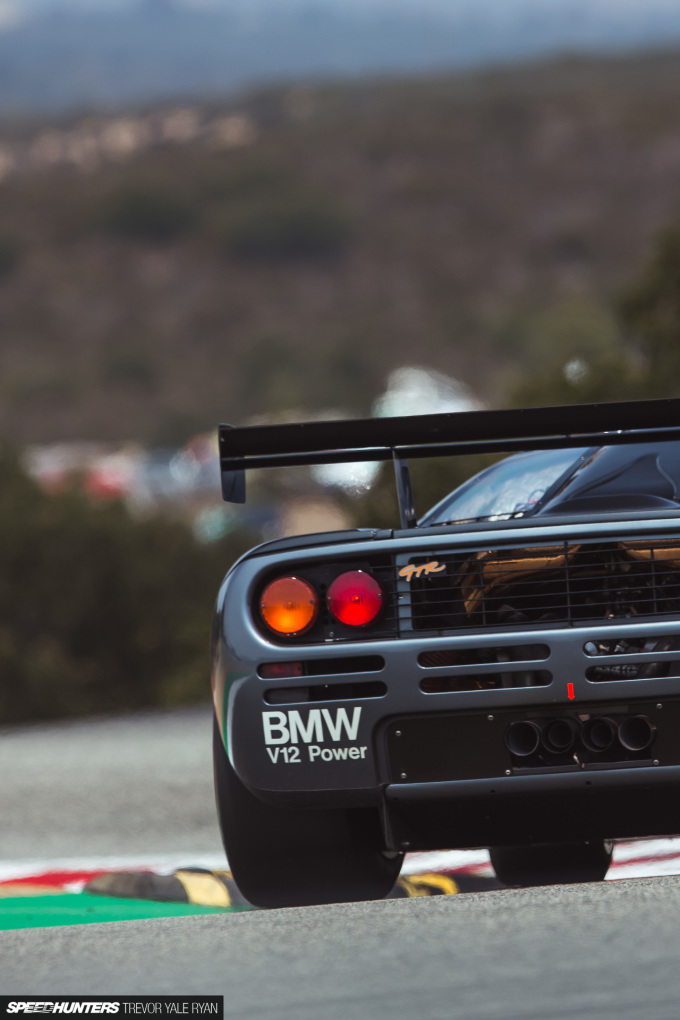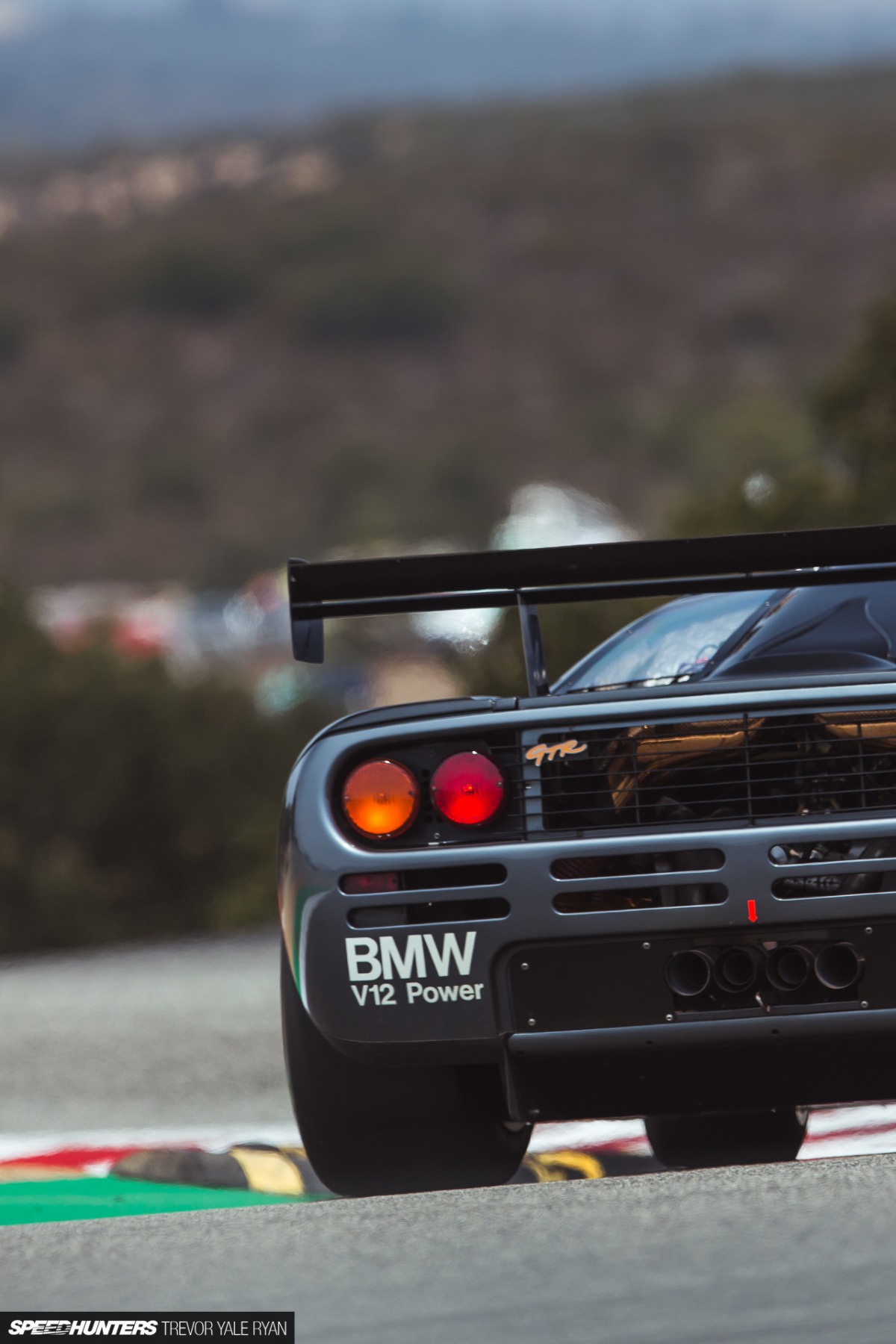 While not in any run groups, I was still wrong. During lunch on Saturday, McLaren had two-time F1 champion Mika Häkkinen take the thing out for a joy ride.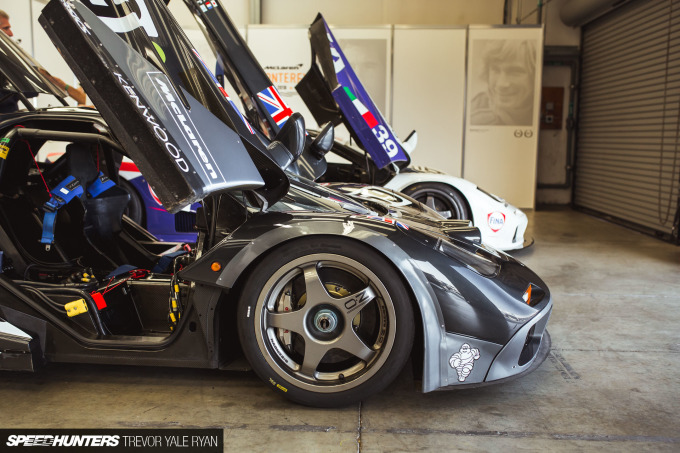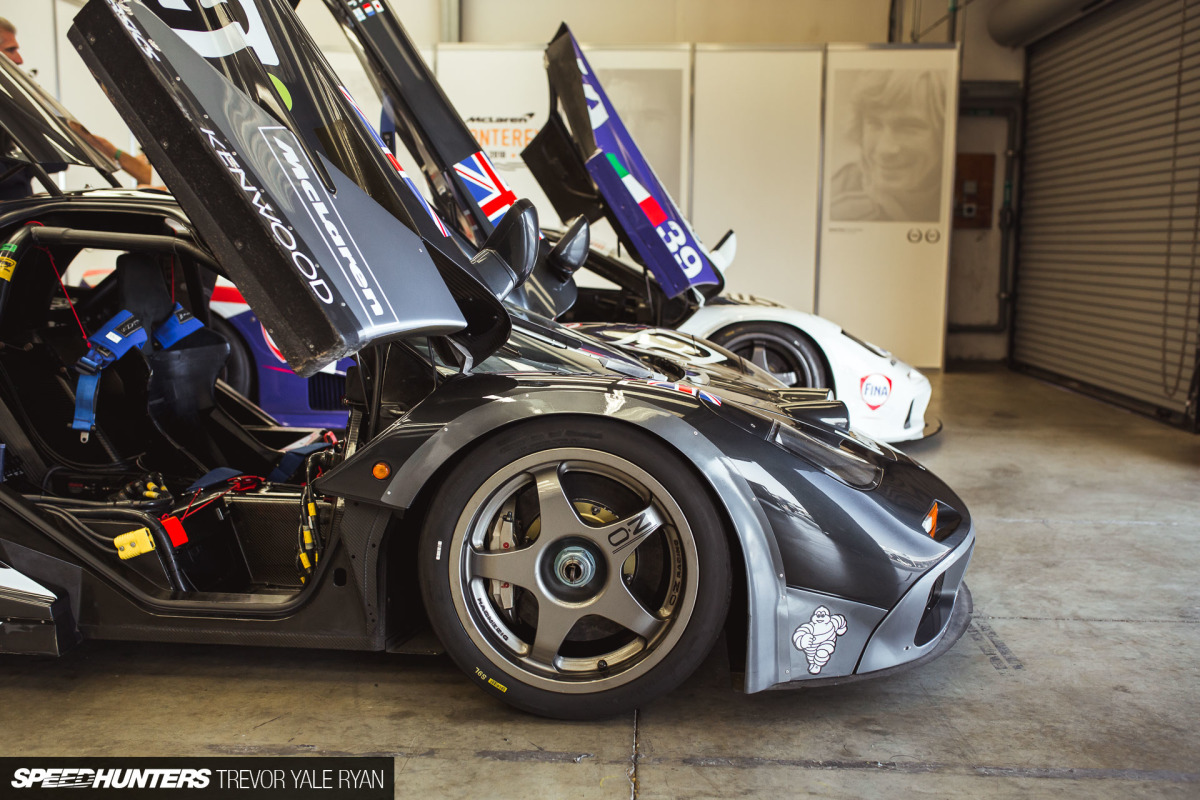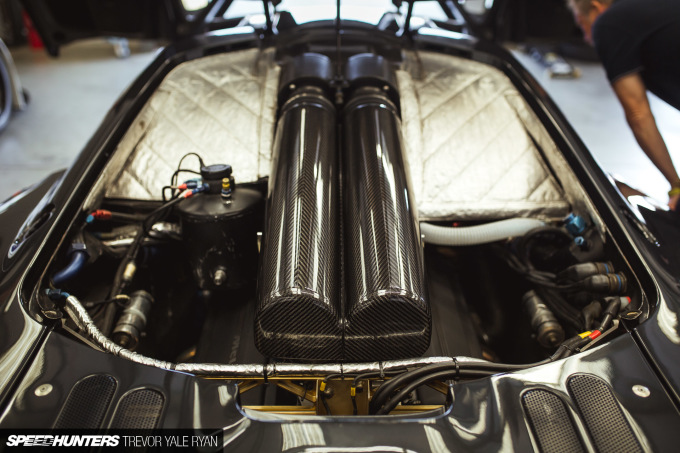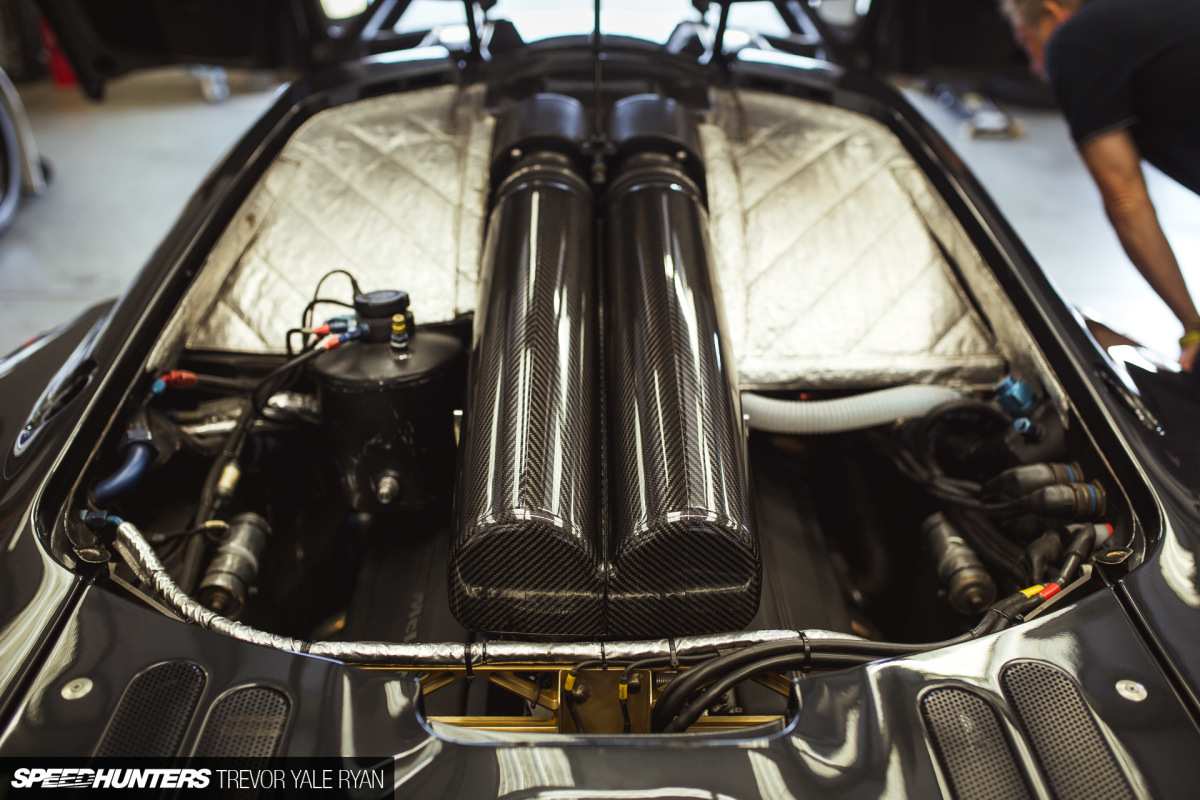 Getting up close and personal with the '95 Le Mans winner was a cool experience. The caretakers of the car were very laid back, and, if I hadn't been completely exhausted, I likely would have talked to them well into the evening. Instead, I just poked around with my camera, taking in the legendary machine.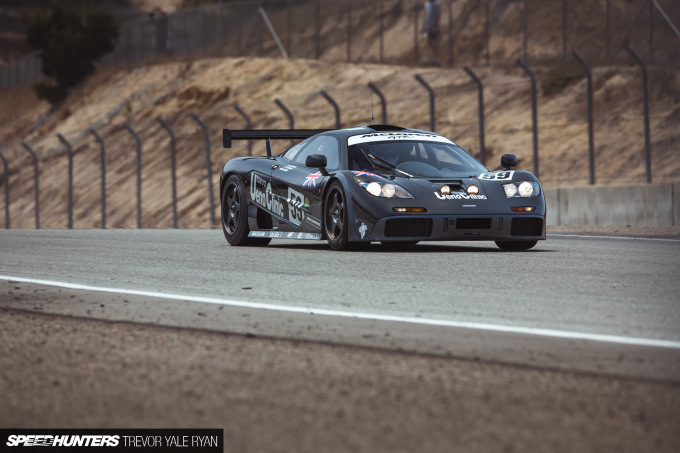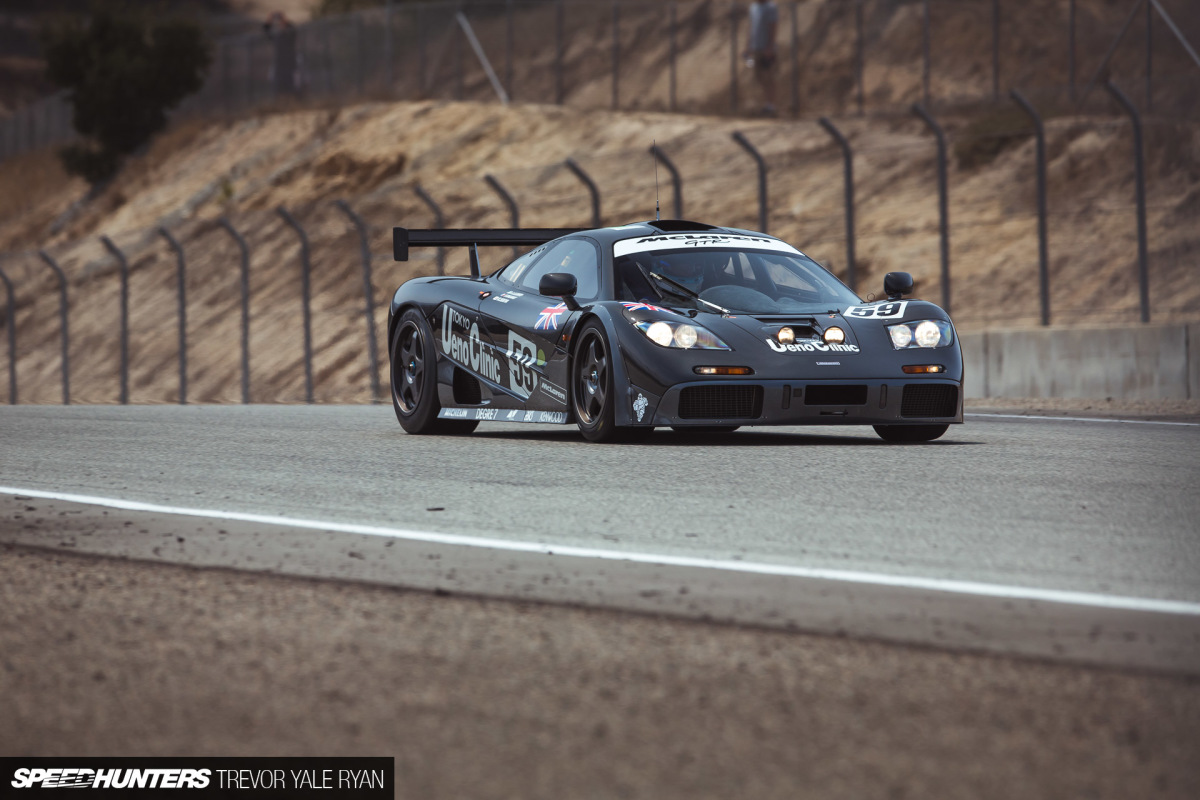 As incredible of an engineering marvel the McLaren F1 was, it was a road car first. In fact, to go racing at Le Mans, McLaren detuned the unruly V12, but today it still absolutely flies. And the fact that this car won at Le Mans was totally unexpected, making it even more special when it happened.
Paddock Walk, Paddock Talk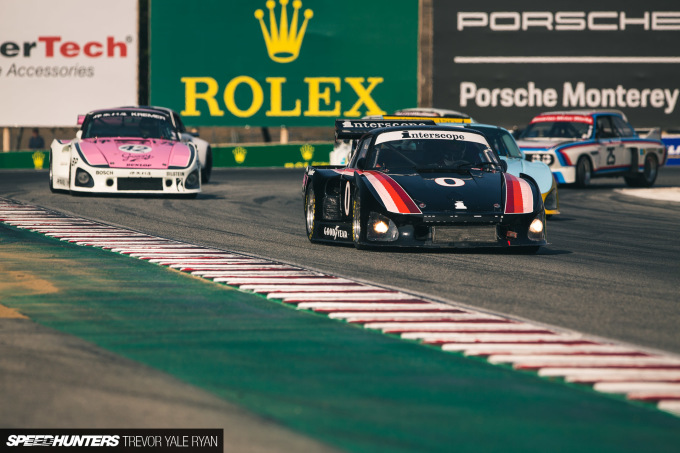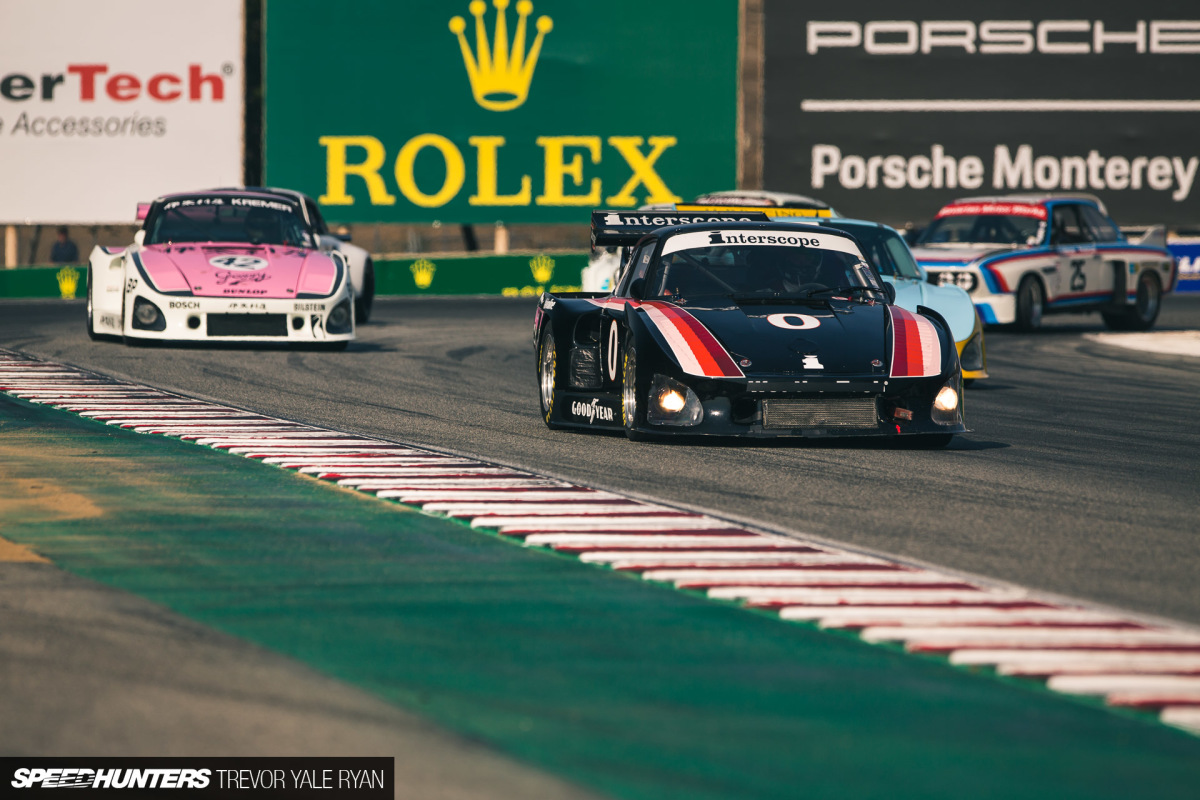 There was loads more going on at Laguna, with essentially 15 different vintage race groups attacking the course throughout the weekend.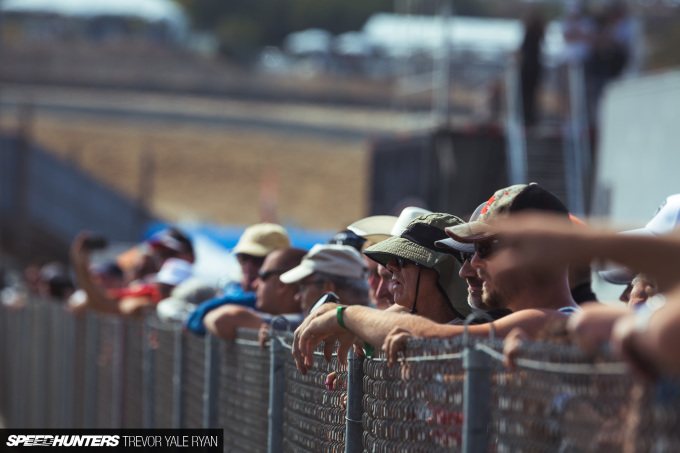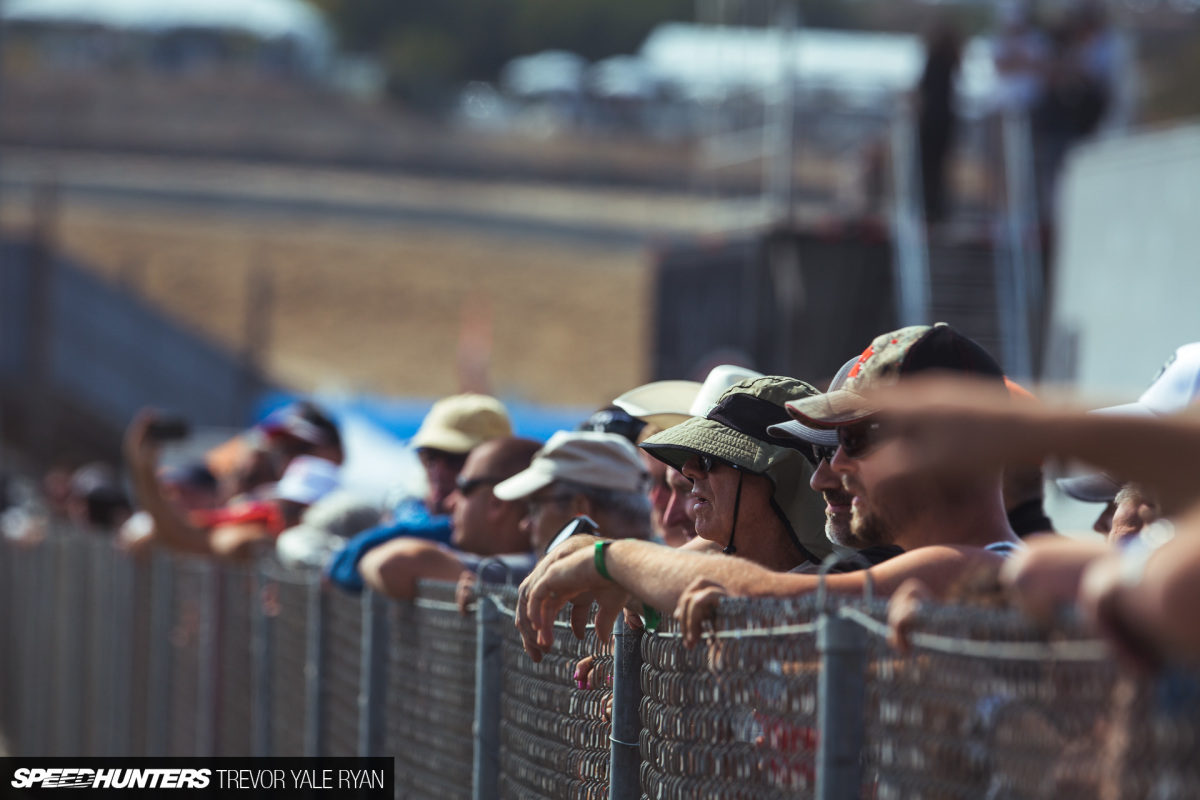 As you'd expect, the place was packed, too. Here's a shot I took immediately after the incident with the two Formula 1 cars.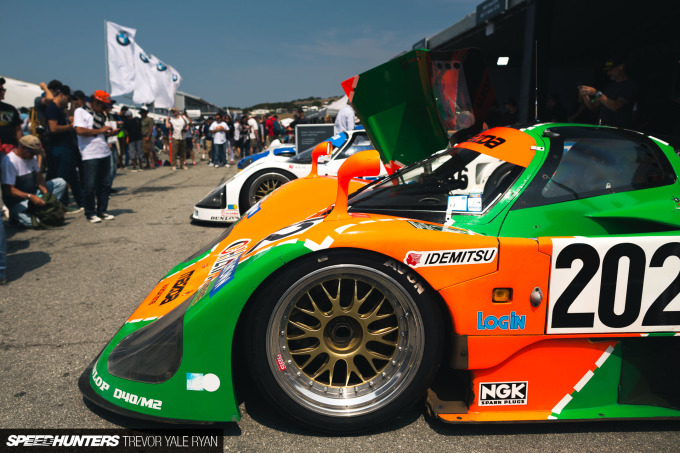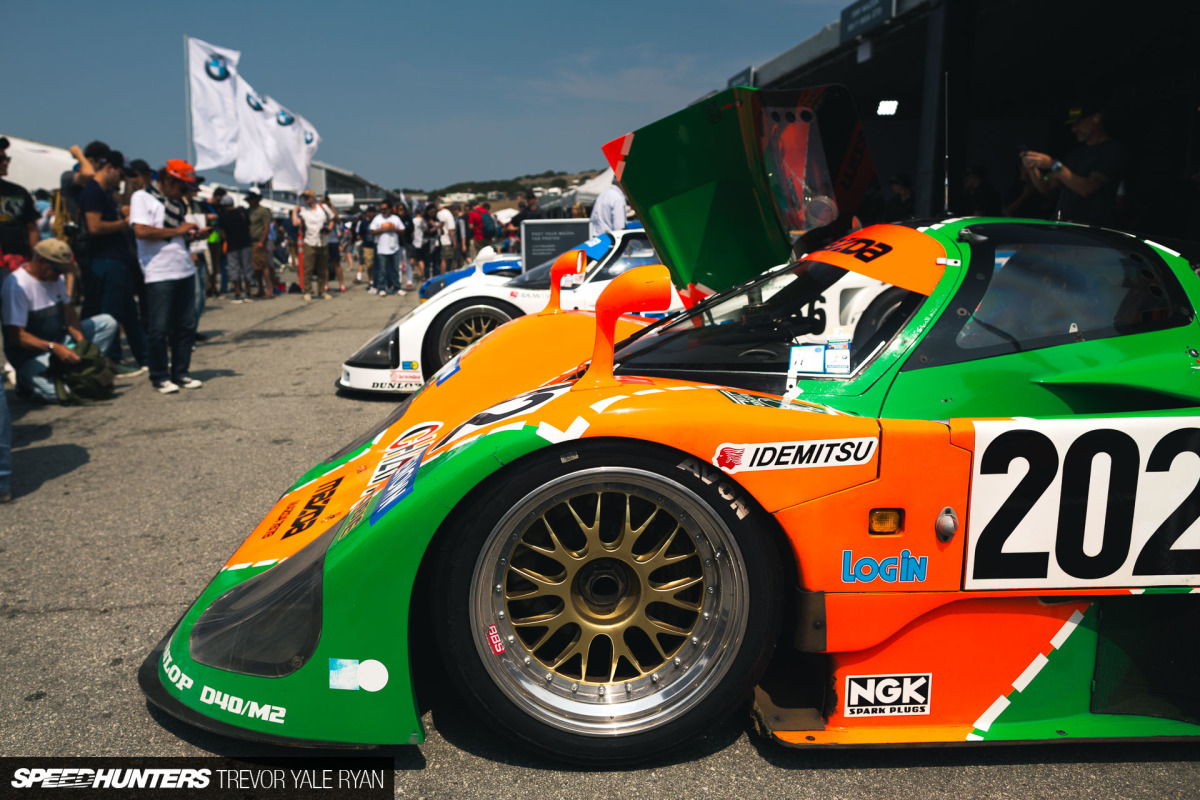 The rotaries were back as well, but this year there was a special theme at the Rolex Monterey Motorsports Reunion.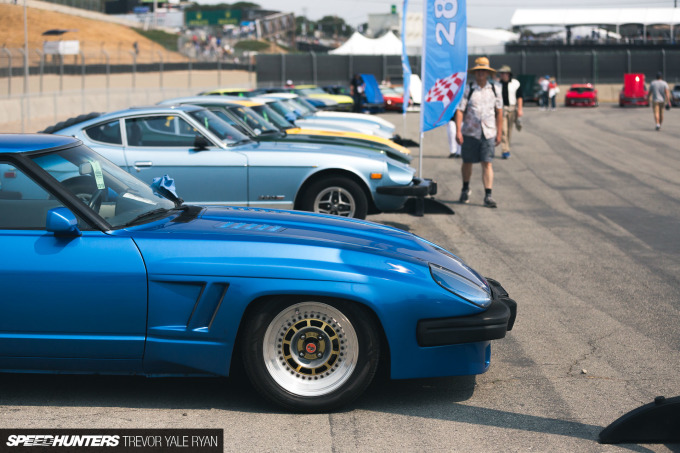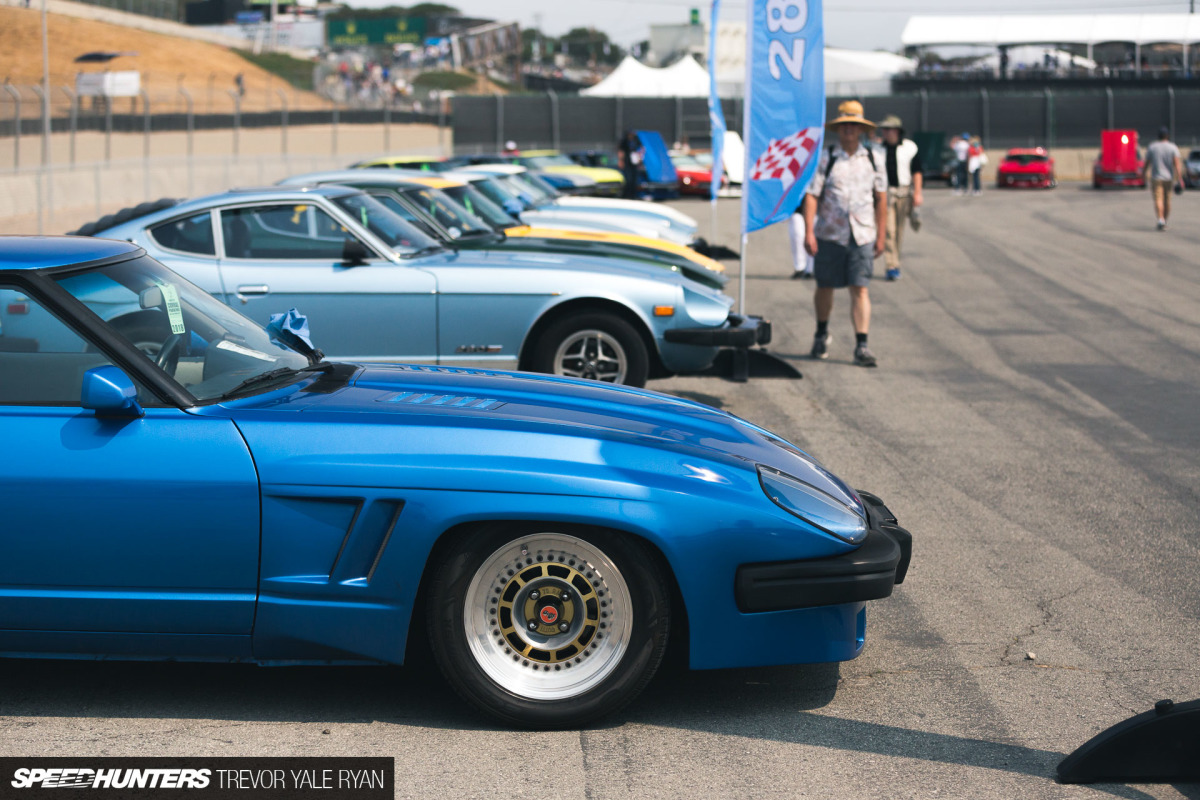 Nissan. This means that beyond the hundreds of race cars, dozens of which were Nissans and Datsuns, there were loads more excellent examples of the marque scattered around the track, paddock, and even the parking lots.
The Rolex Monterey Motorsports Reunion is a gathering of simply epic proportions, and I've got lots more to come from it.
Trevor Yale Ryan
Instagram: tyrphoto
TYRphoto.com