Are you into GT-Rs? A fan of Japan's golden era of car tuning? If so, you should be very familiar with the name Garage Saurus, a legendary Japanese tuner synonymous with fast Skylines, big horsepower numbers, and drag racing.
Hayashi-san and his team spent the best part of two decades pushing RB26 tuning to the extreme, and Garage Saurus was one of the first Japanese shops to dip into the 8-second ET zone with a GT-R. They've never looked back, and to this day are still pursuing RB performance out of their new shop in Saitama.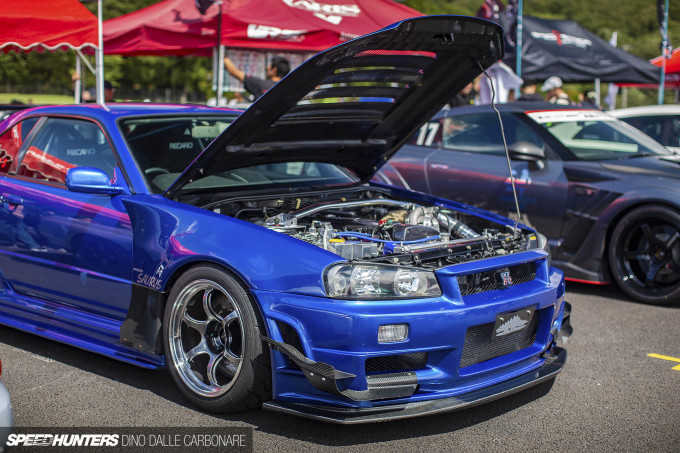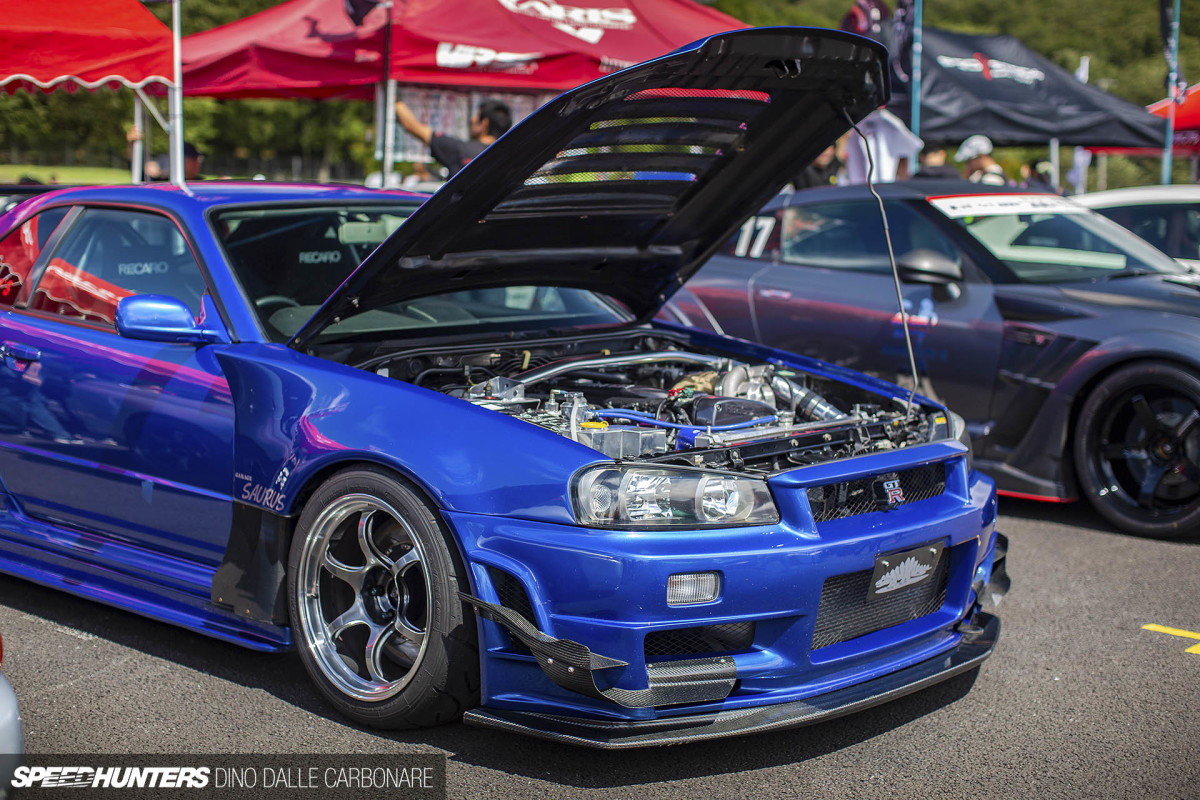 Garage Saurus may have shifted away from the quarter mile and dabbled in time attack, but their vast knowhow has allowed them to build some of the most potent street GT-Rs in Japan. And now Canada, too.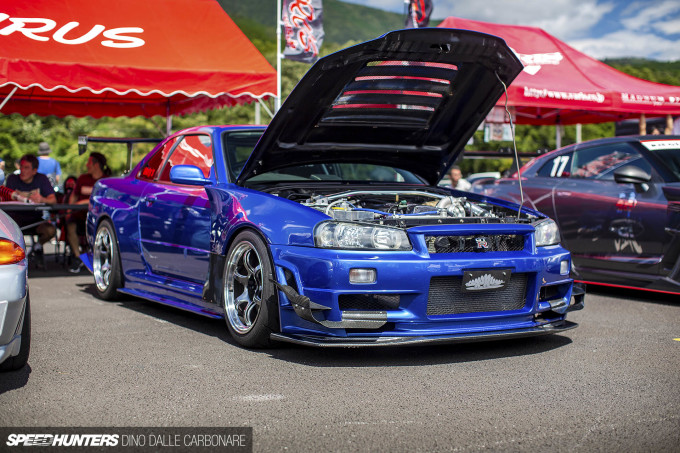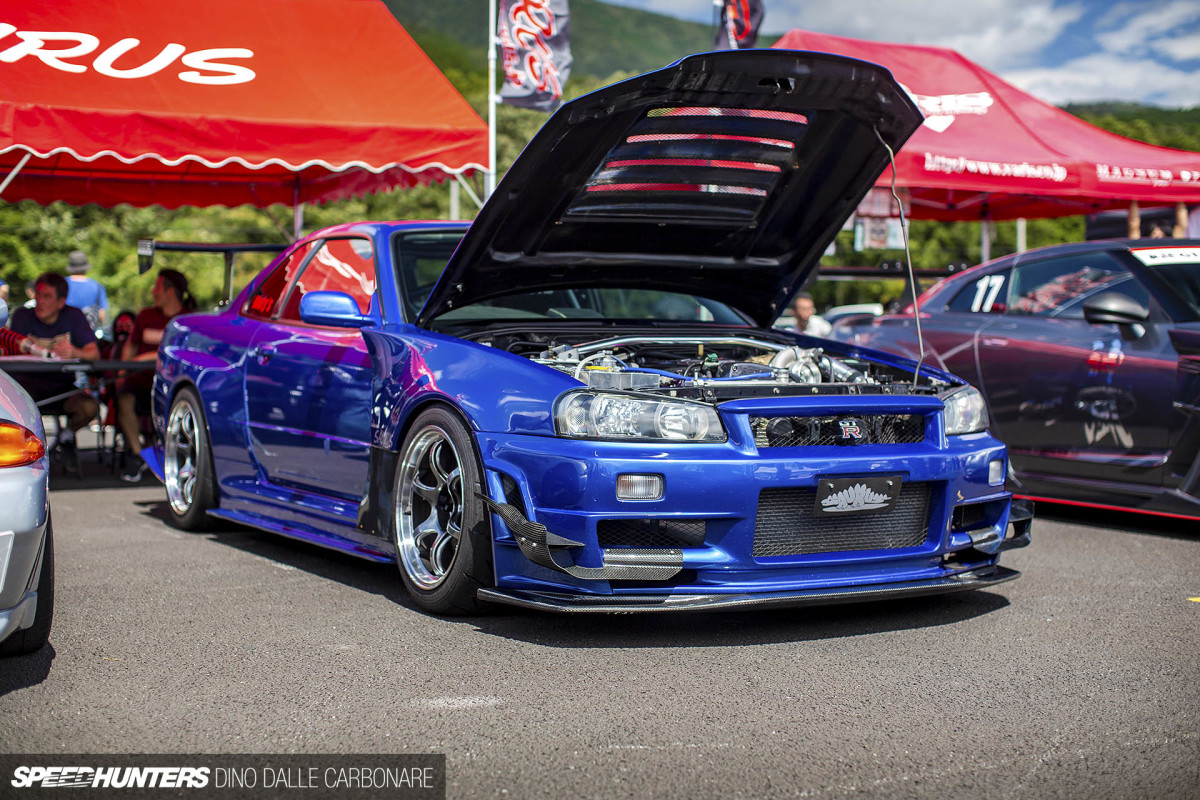 This R34 was shipped in from Vancouver just in time for last weekend's R's Meeting, and it took pride of place on the Garage Saurus display.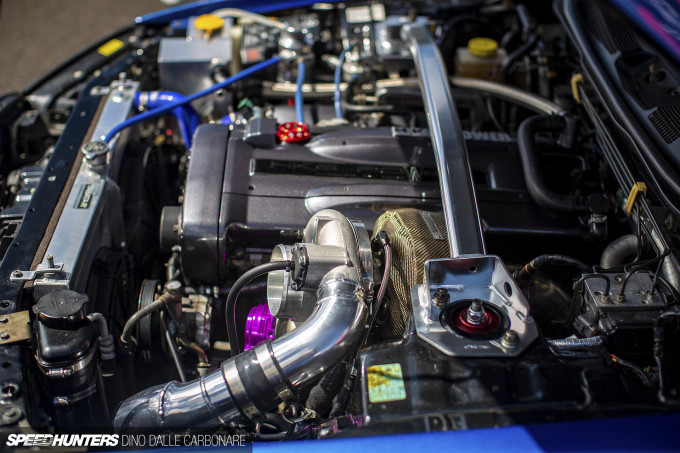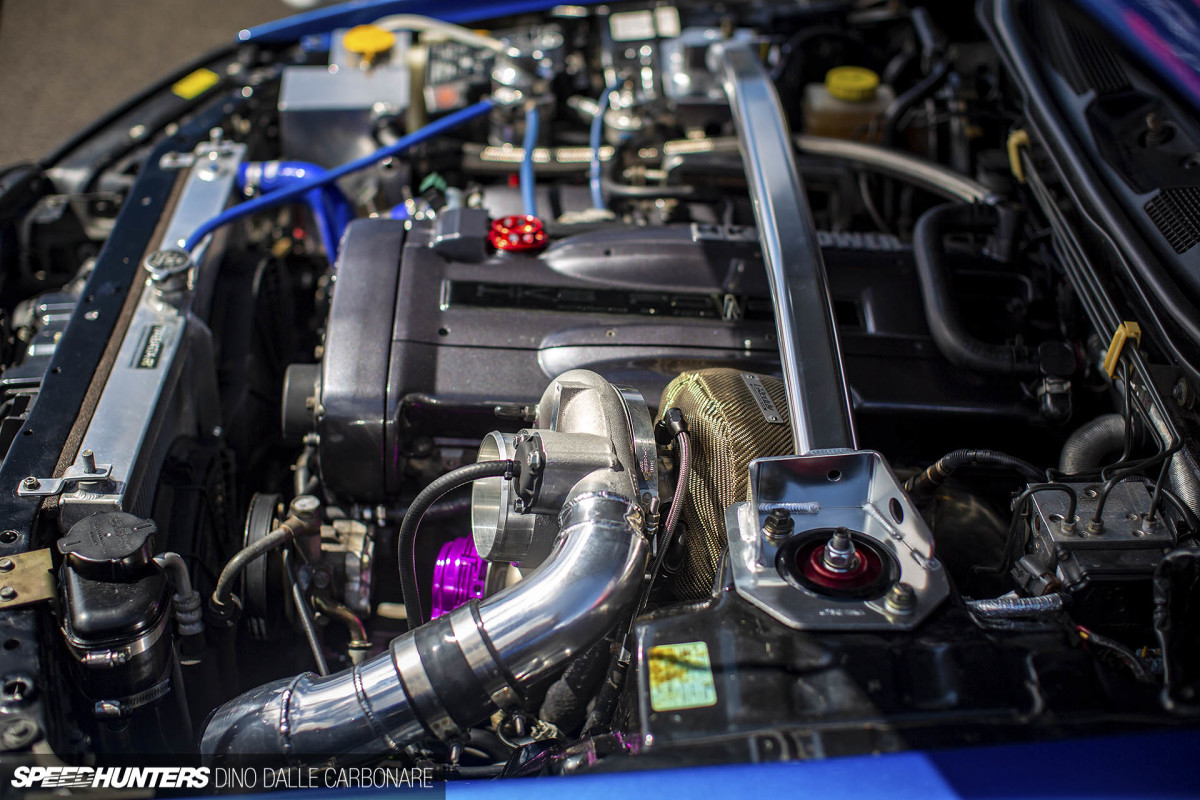 One glance at the engine and it becomes instantly obvious that there's serious performance to back the aggressive exterior profile. The RB26, which features a generously-sized Borg Warner EFR series turbo and surely a forged bottom end, was built in Japan by Hayashi-san. After completion, he shipped it off to Canada and then flew out there to install it and the sequential transmission it's now mated to.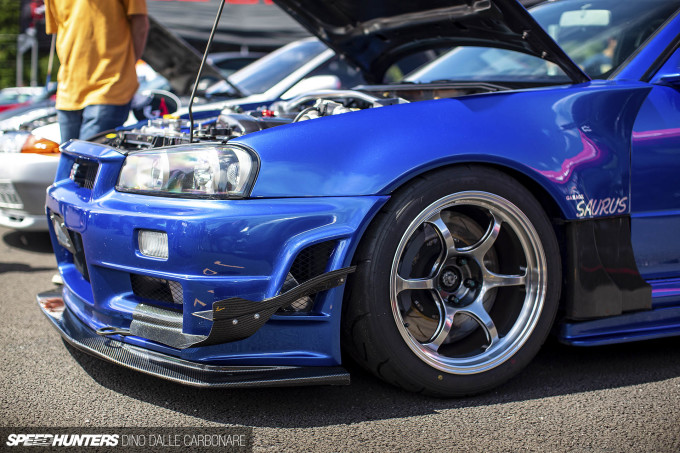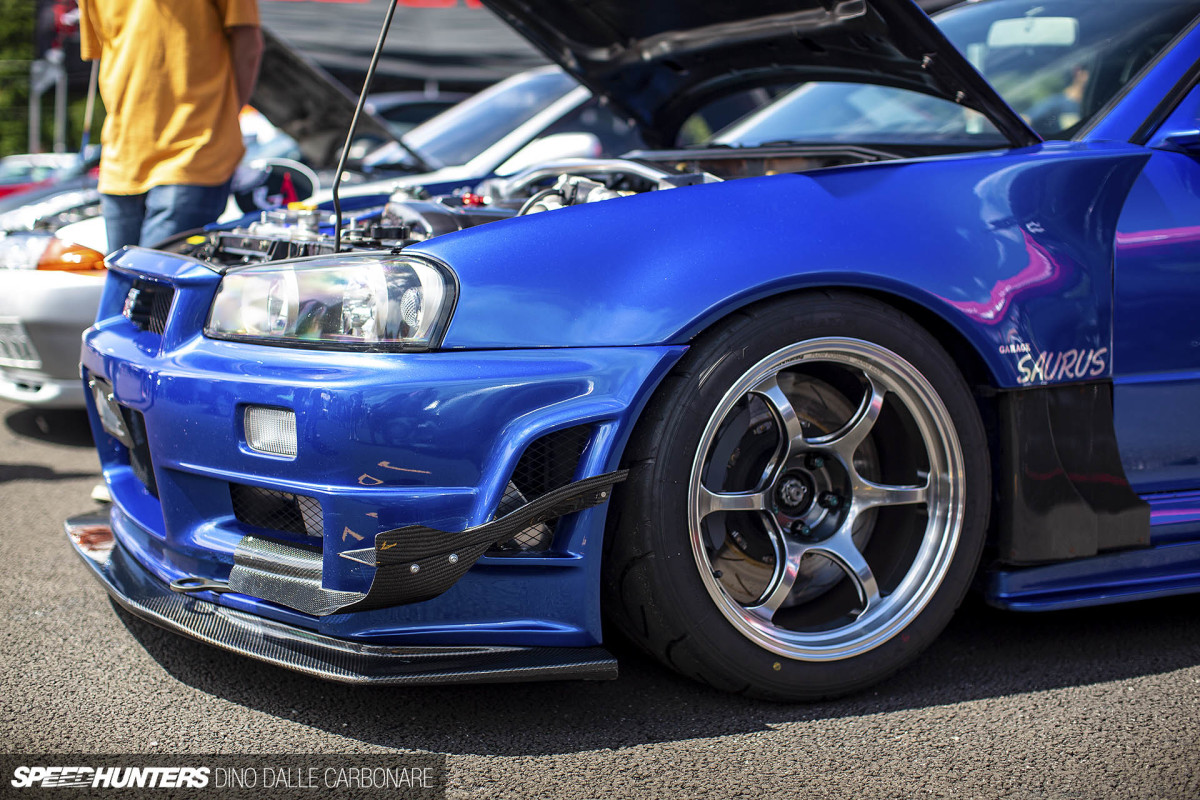 The reason for the GT-R being shipped to Japan was not just for R's Meeting; the owner is having Hayashi-san finish up a few minor details and then get the car legal and road registered. After that, the owner plans to drive it on legendary roads and race tracks in Japan, for what I can only imagine will be the trip of a lifetime for any gear-head.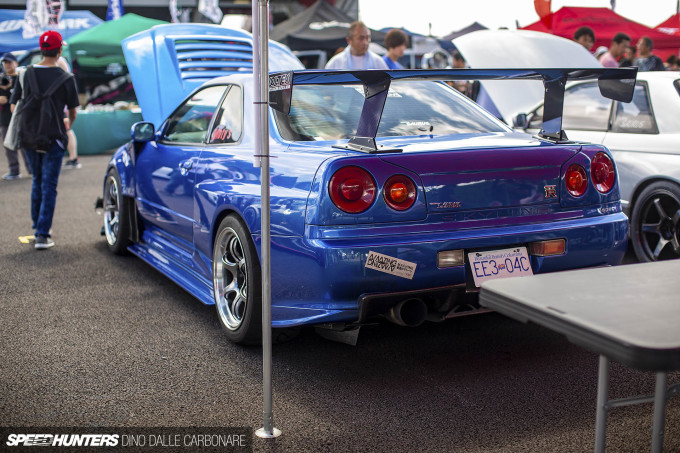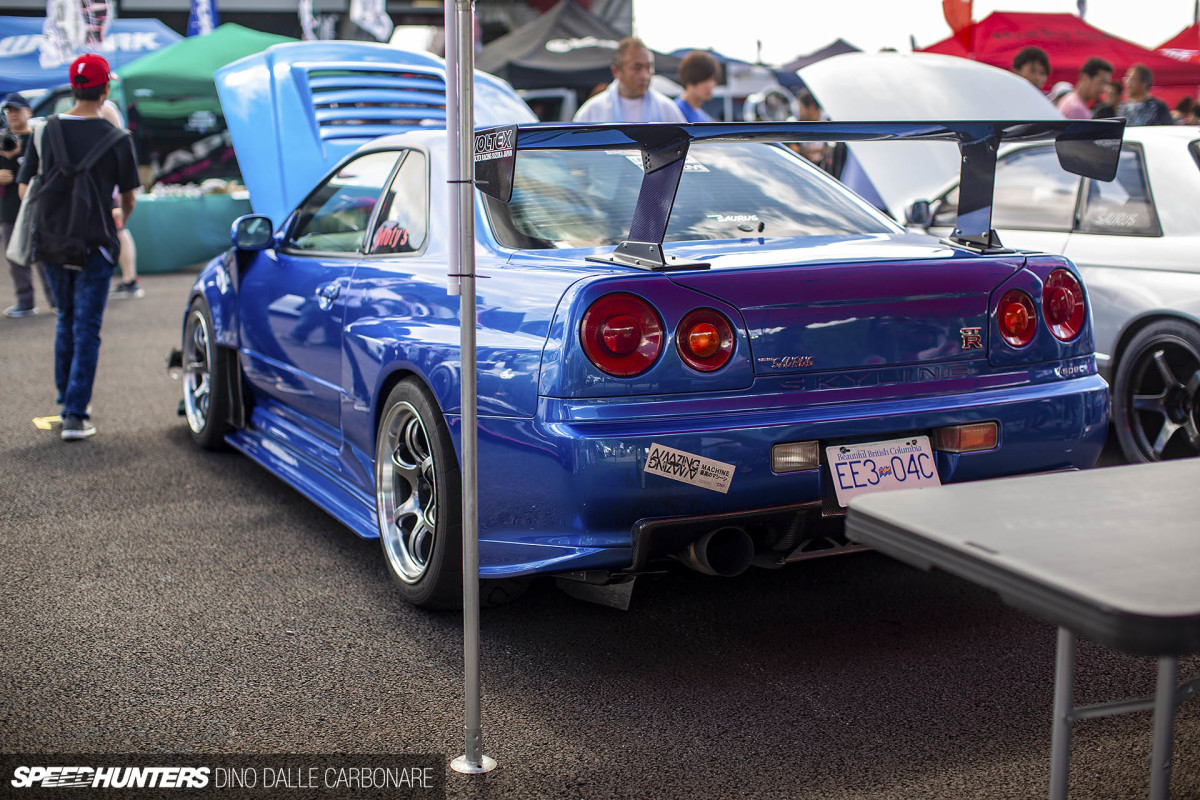 It wasn't until I started processing images for this story that I noticed the British Columbia plate on the back of the Skyline.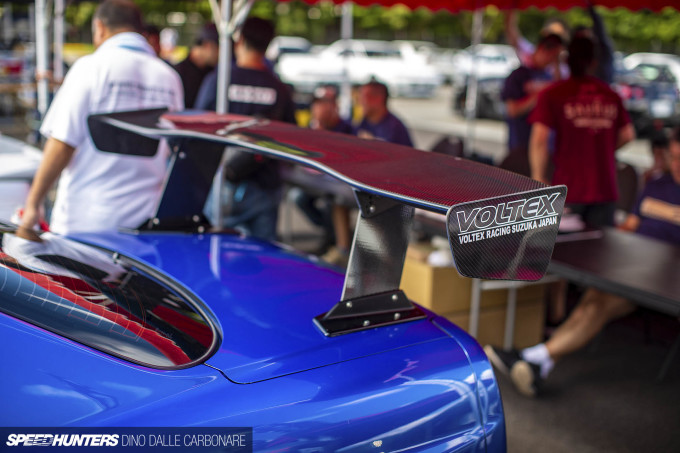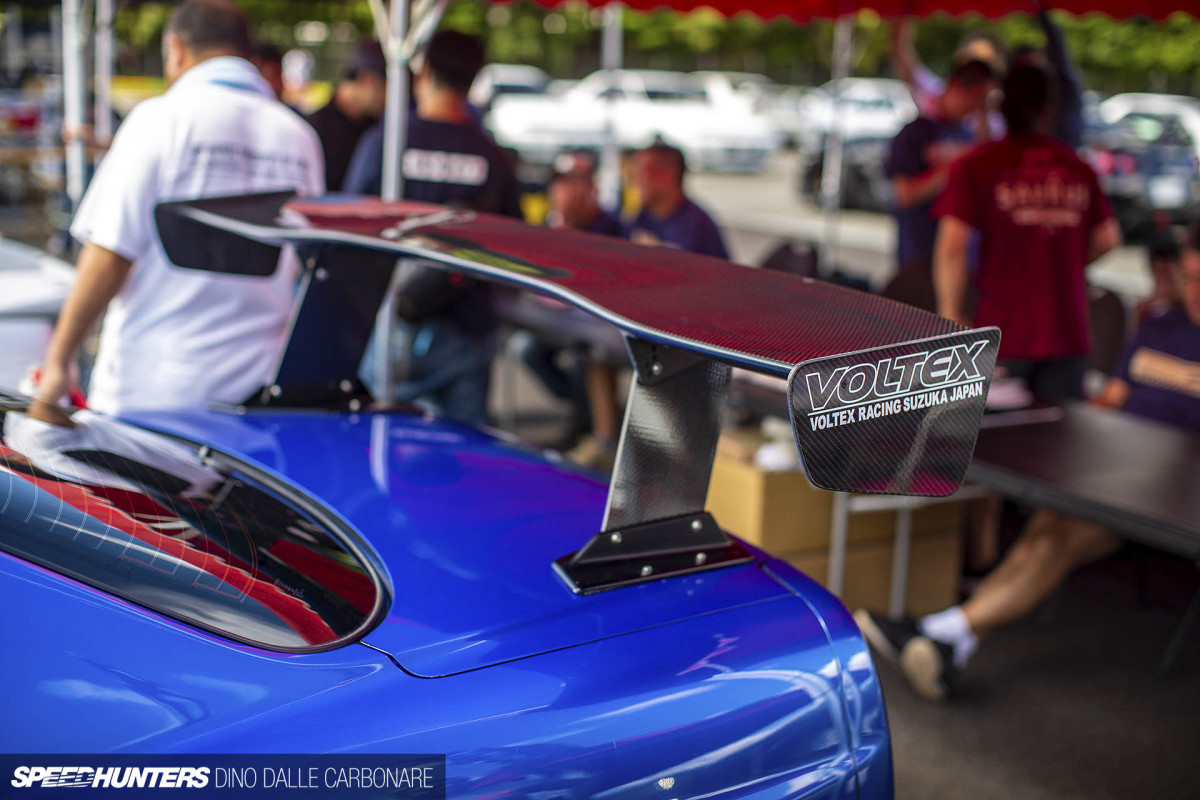 To go along with the copious amounts of additional carbon fiber that adorns the front of the GT-R, there's a big Voltex GT wing out back to keep downforce as well as aesthetics balanced.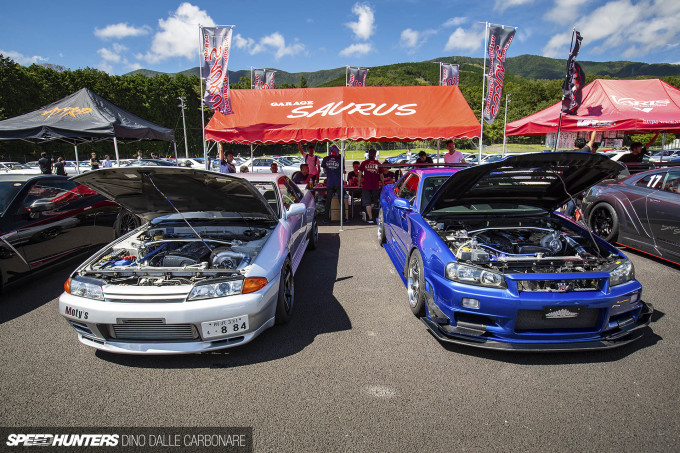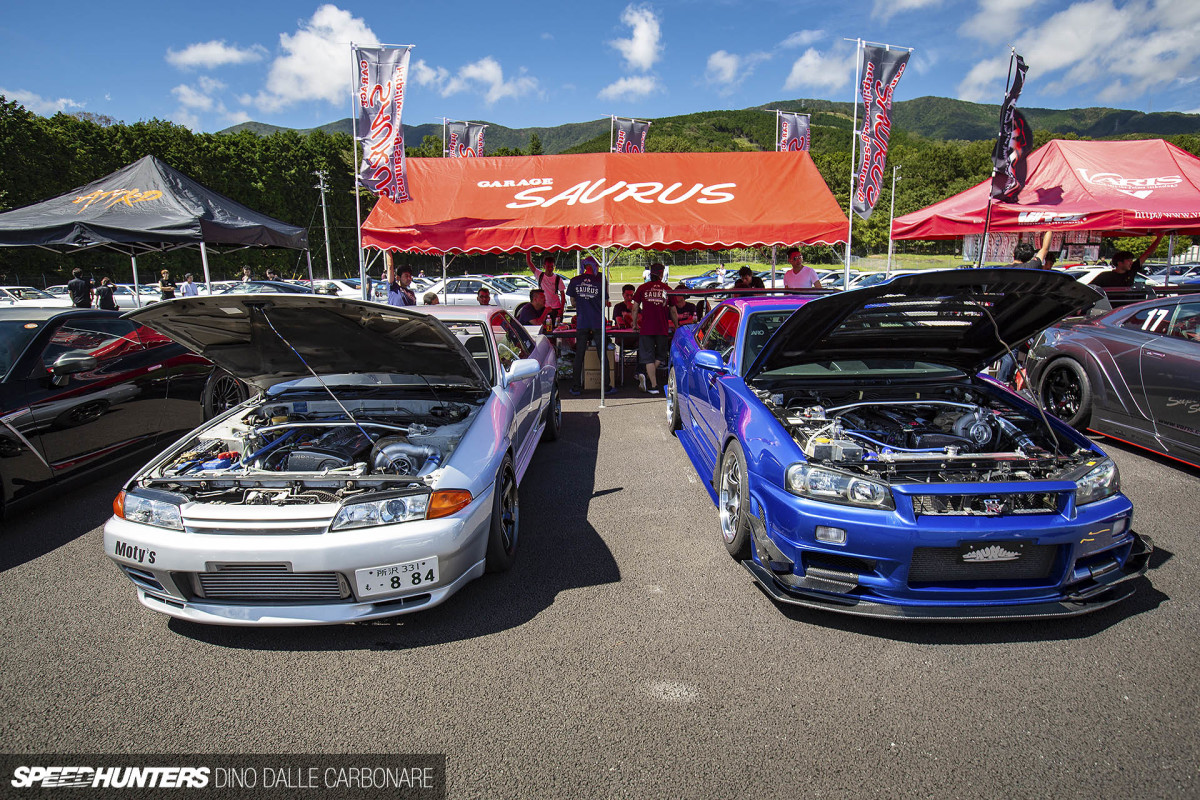 I really hope to see this R34 out at Tatsumi PA or on the Wangan some night soon. It would be cool to have a chat to the owner and see if we can maybe feature it, as it's obviously one very clean and well-executed build.
Dino Dalle Carbonare
Instagram: speedhunters_dino
dino@speedhunters.com