Near the end of summer, a couple of friends and I embarked on a short road trip from Edmonton to Calgary to check out the annual Illmotion Sunday School Show & Shine.
It was our first time visiting this event, and we were excited to see some of Calgary's builds. A wide variety of cars were in attendance, from Euros to imports to domestics, and they were done in many different styles. It was nice to be able to see some of the cars that I'd previously only admired on social media.
Equipped with two film cameras, I set out to shoot some of the cars that stood out to me.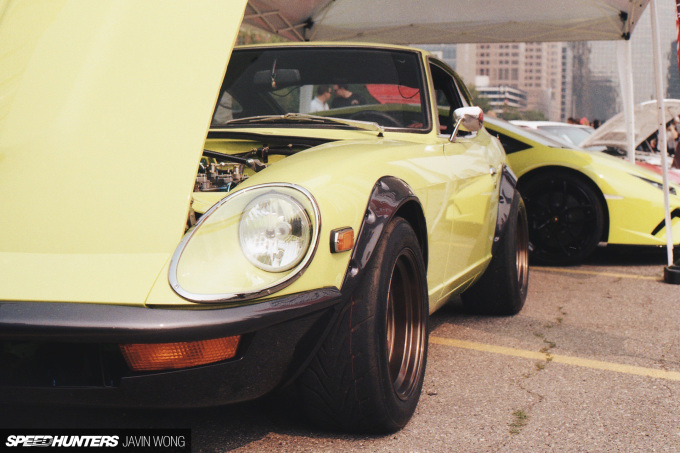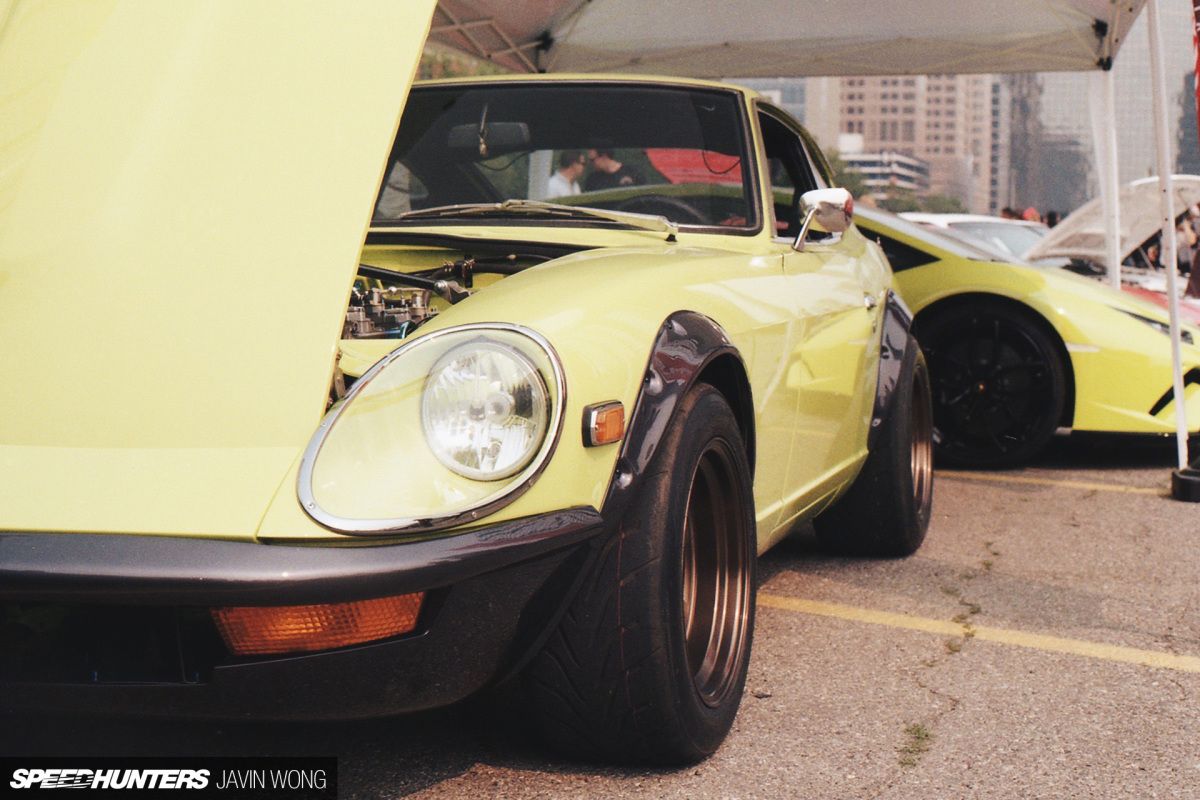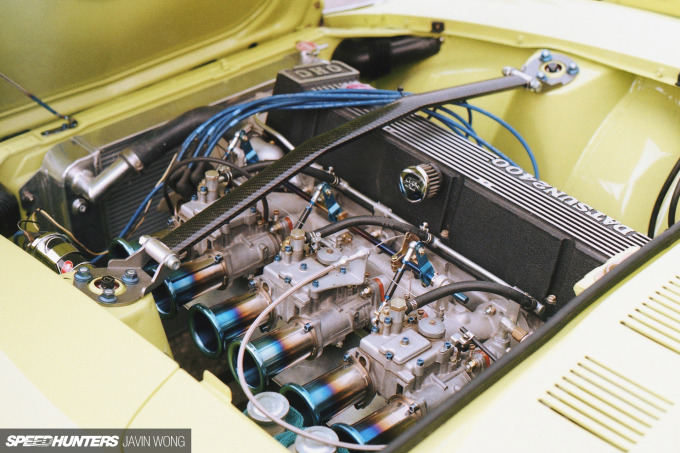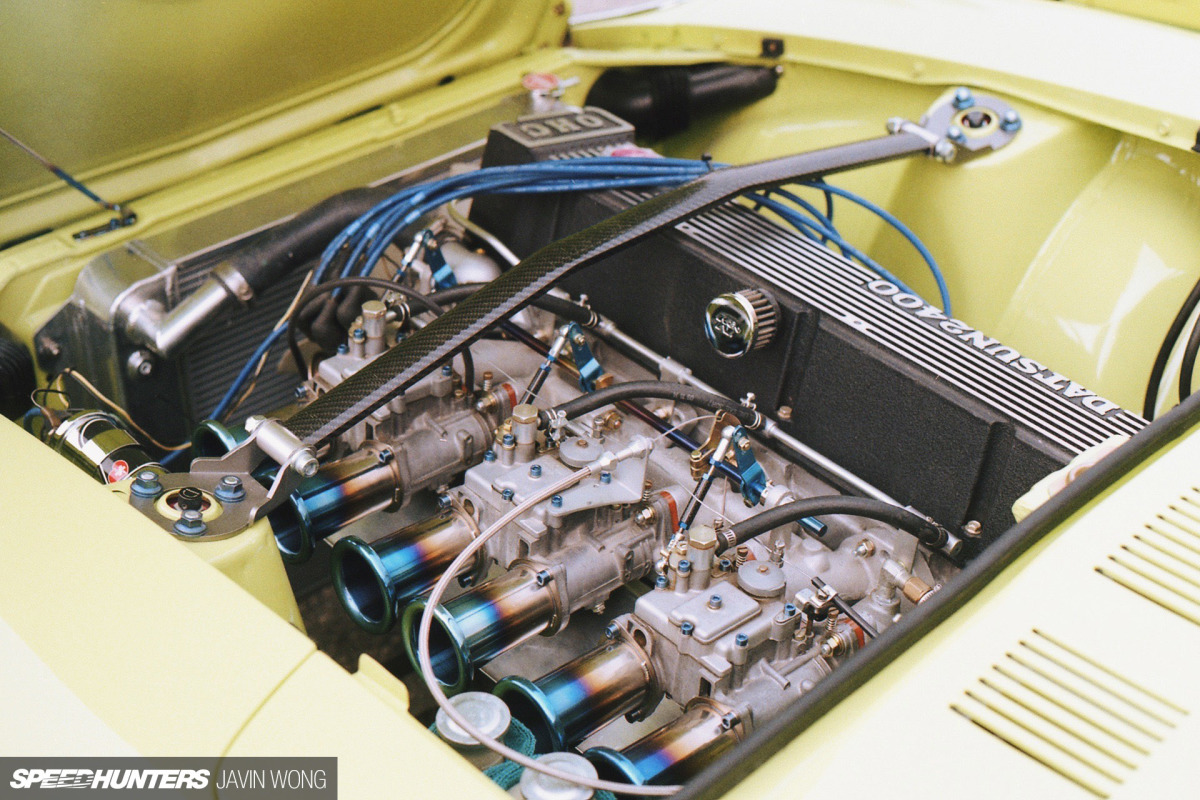 Starting off, this lime green G-nose converted Datsun 240Z was a build that I was keen on seeing in person. Recently repainted in its original color, the almost complete build was overflowing with details. The more I looked, the more I discovered. Of course, this was true to many of the cars that were present at the show.
Parked beside it was a Lamborghini Huracán Performante in a similar hue. Who wore it better?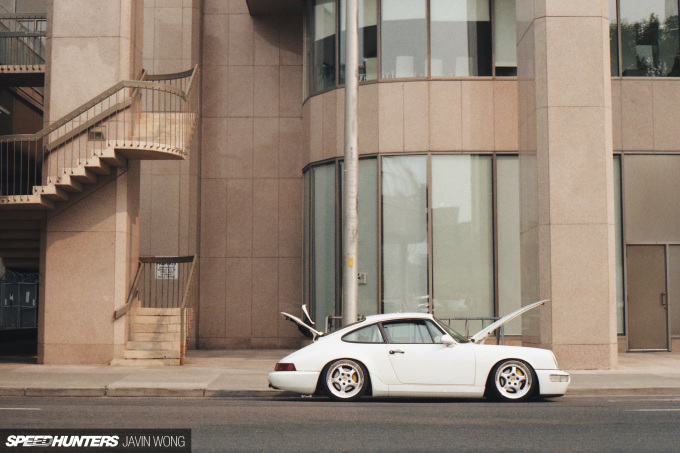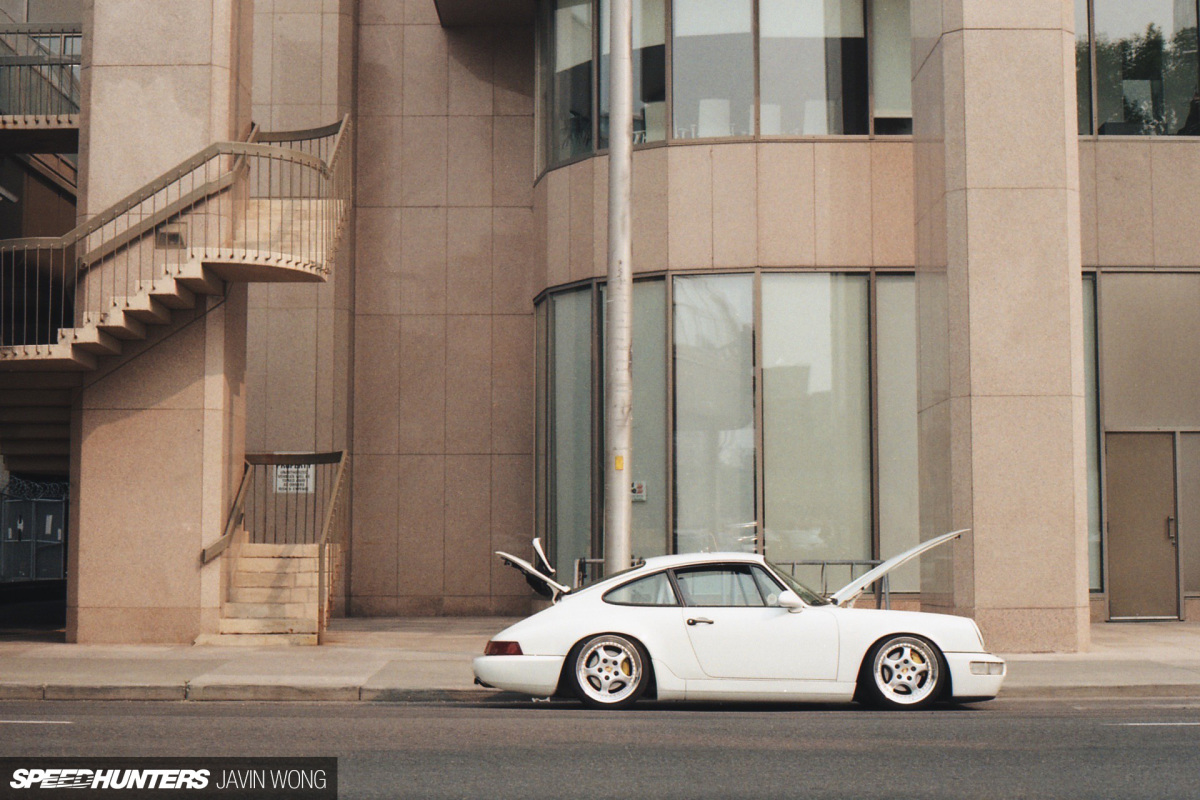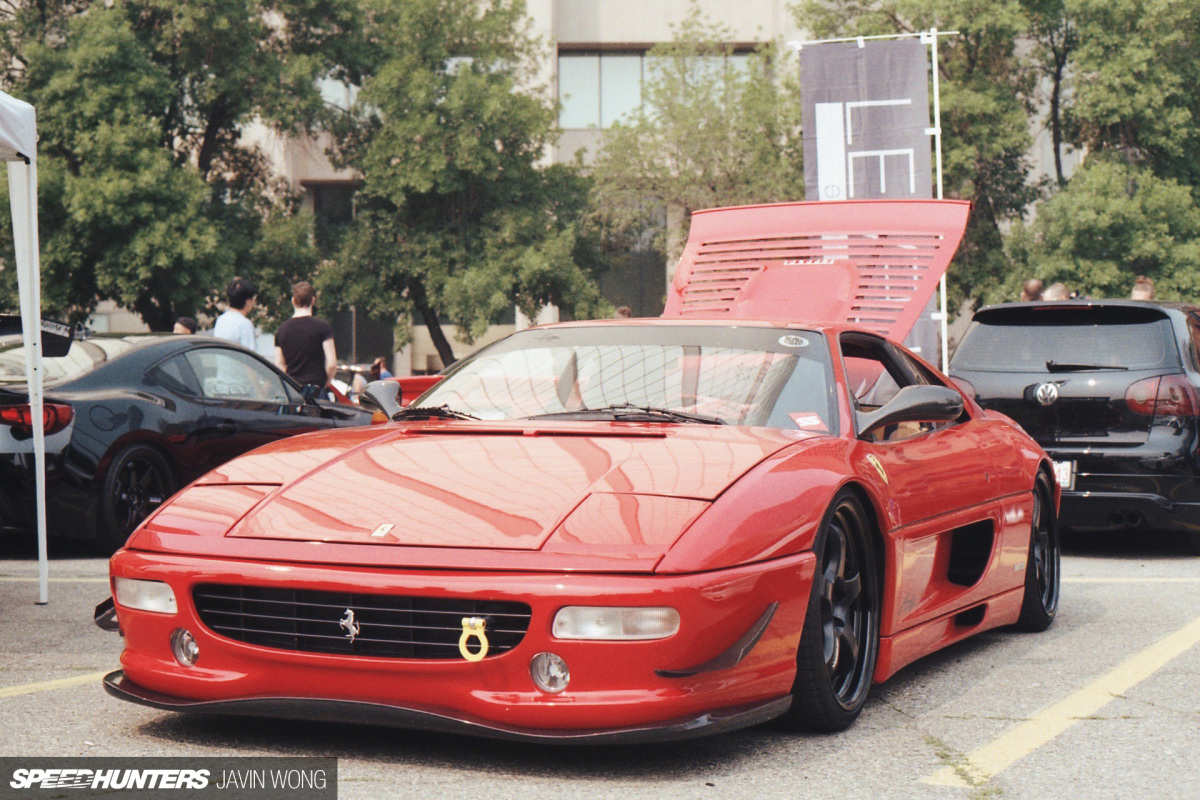 Some purists may wince, but this Porsche 964 C4 and Ferrari F355 were well done in my opinion. They may no longer be the best driver cars, but the style and build quality was all there.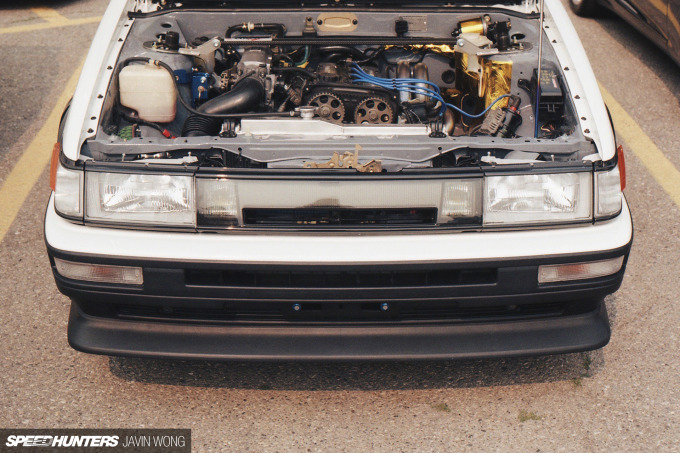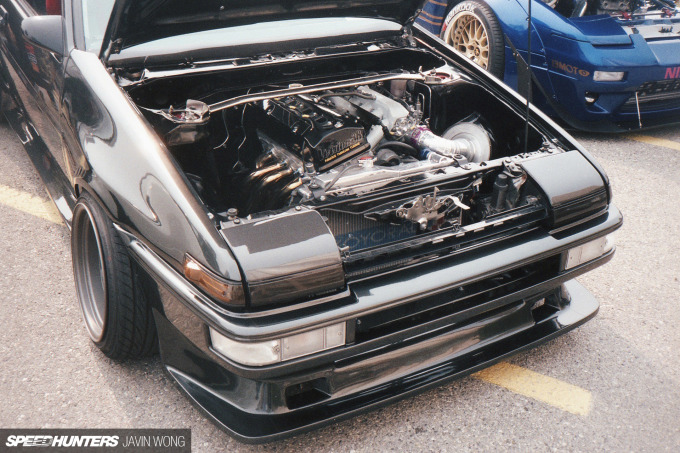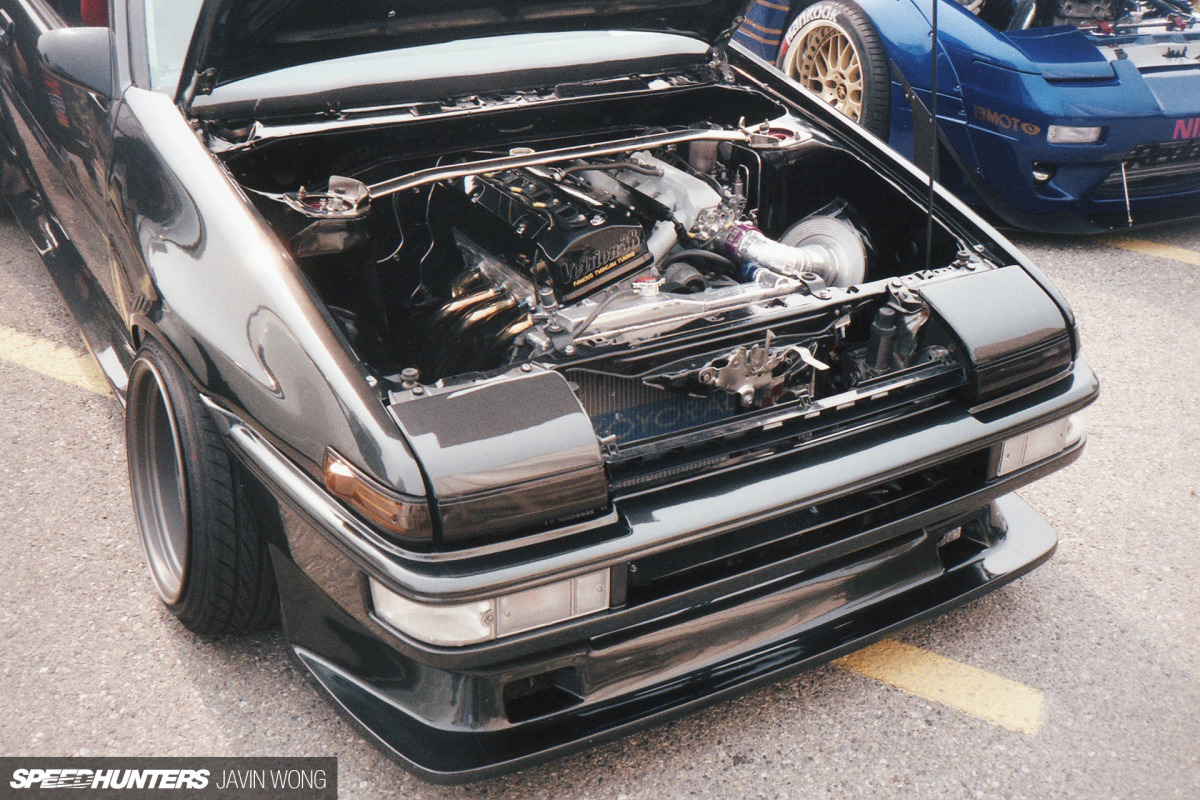 There were also a few very tastefully modified Toyota AE86s, both right-hand drive and left-hand drive examples. One of them even featured an F20C engine swap from a Honda S2000.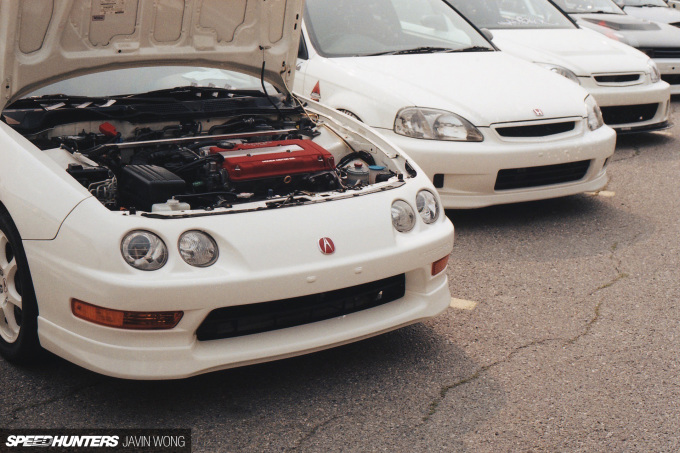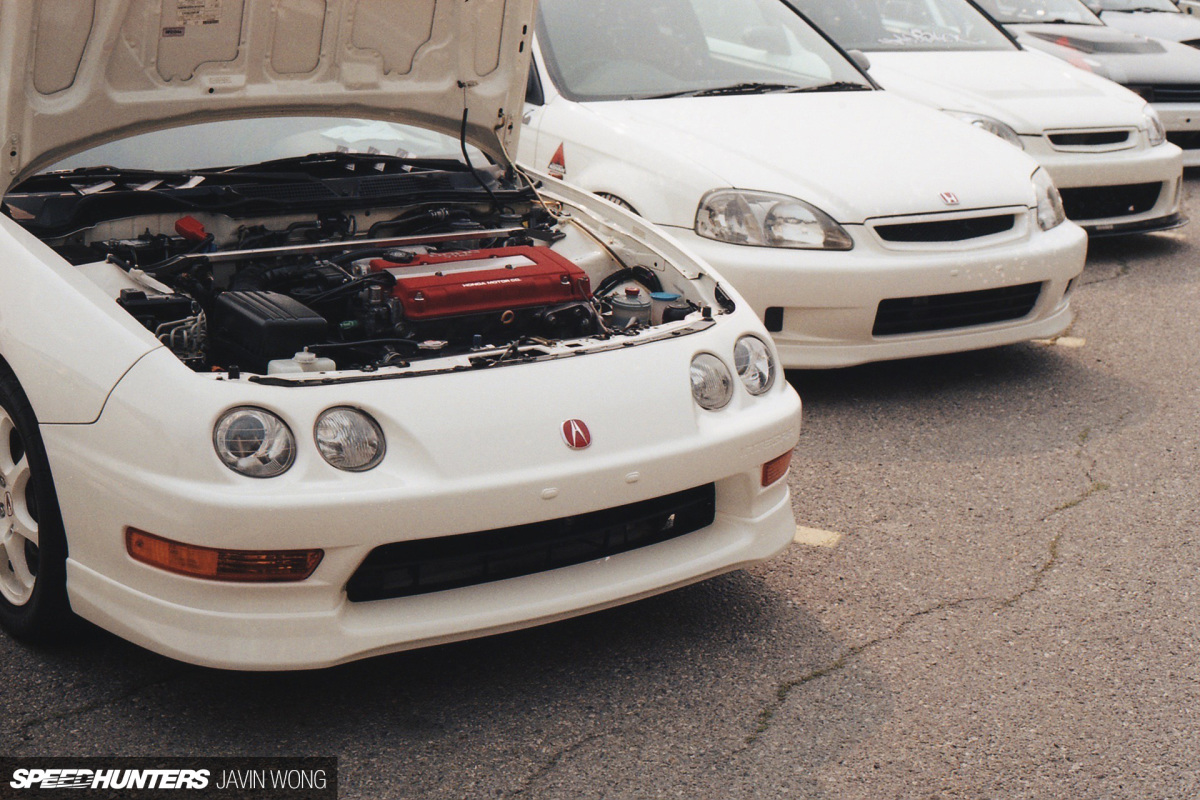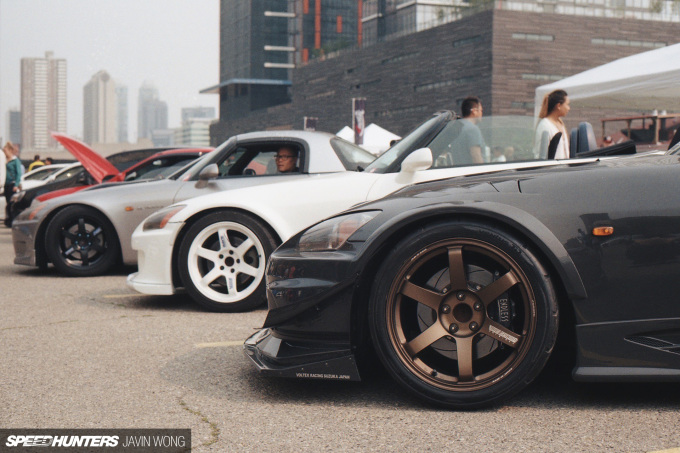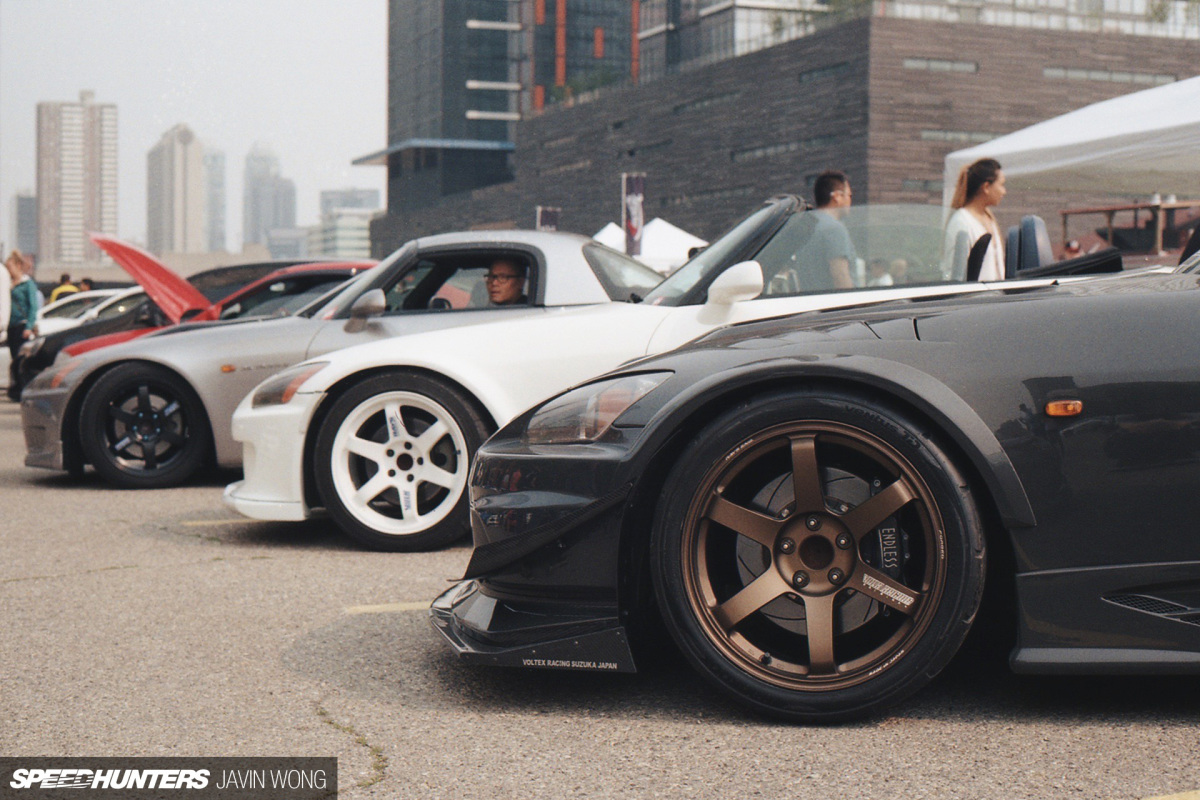 Speaking of Hondas, Calgary's Honda scene was well represented at the Illmotion show, from S2000s to Civics to Integras.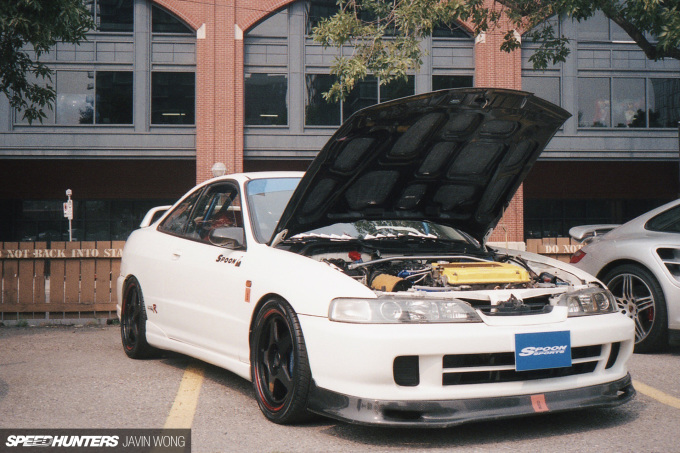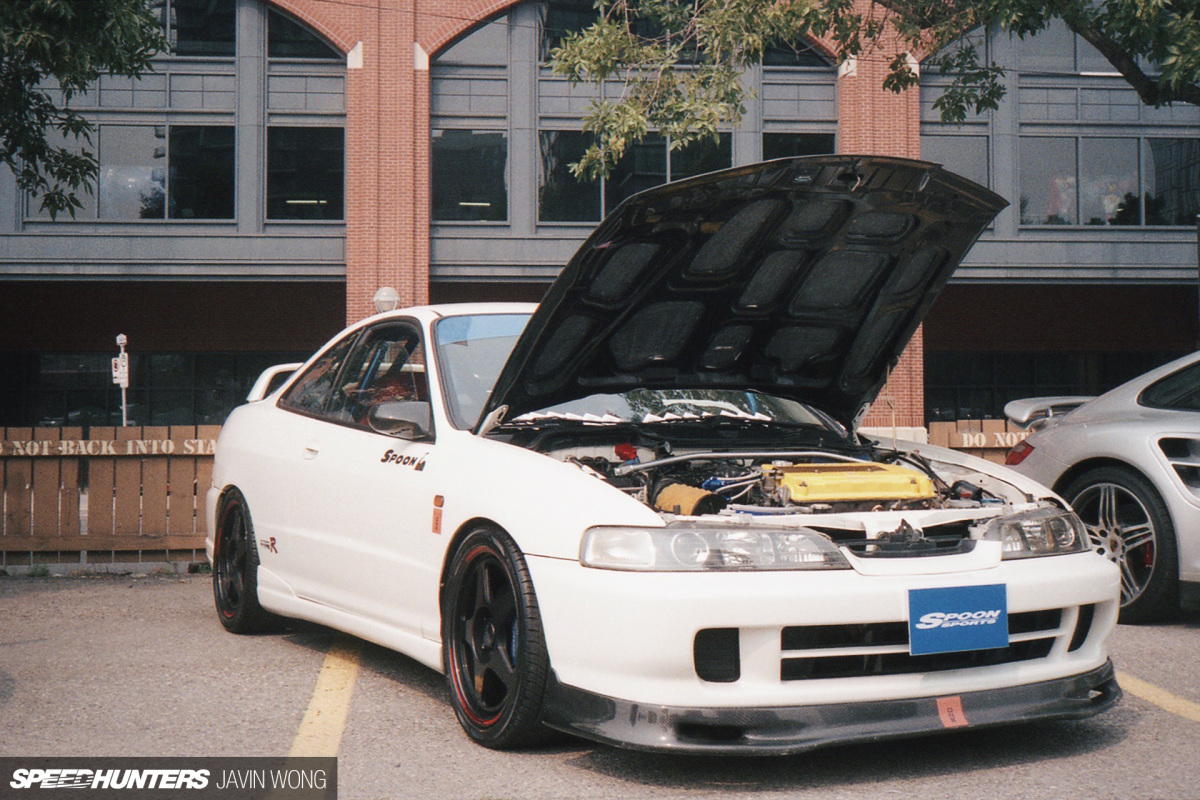 One of my personal favorites was this Spoon-themed DC2 Type R.
This genuine Nismo 400R, which was casually parked amongst the other cars, was also local to Calgary. My inner Nissan fanboy screamed a little.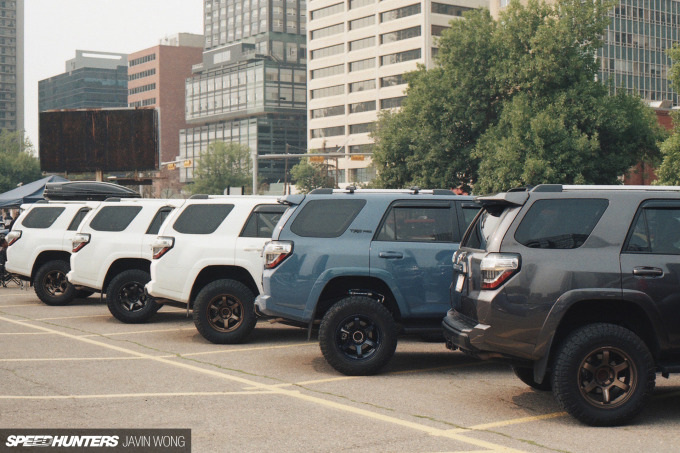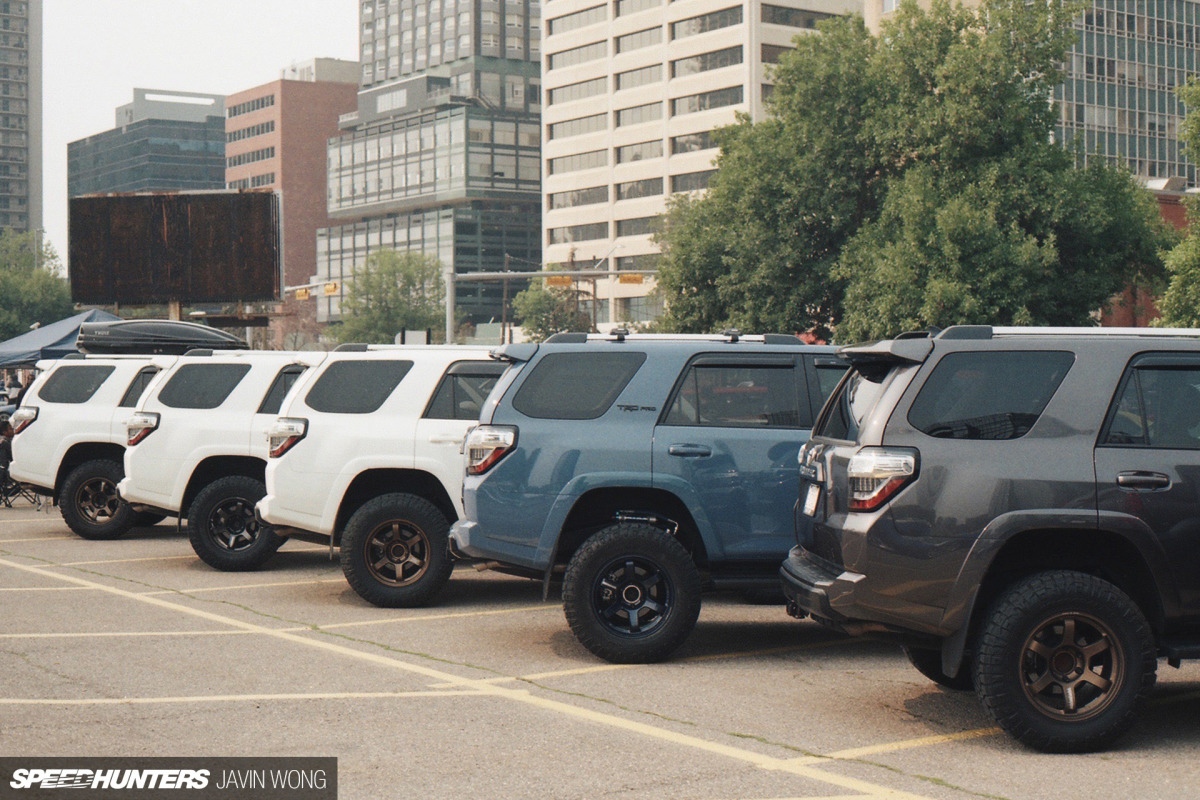 It's not a show without Volk Racing TE37s, right? This whole row of Toyota 4Runners was sporting RAYS' iconic wheel. They aren't just for show either, these guys go off-roading with their SUVs.
Often the spectator parking lot is just as good as the show itself, and I spotted many interesting cars as they arrived and left, including Calgary's own RWB Porsche. Some of the cars I wanted to shoot were gone by the time I returned to the lot, but I managed to capture this Suzuki Alto Works and Lancia Delta Integrale, both of which are uncommon here in Canada.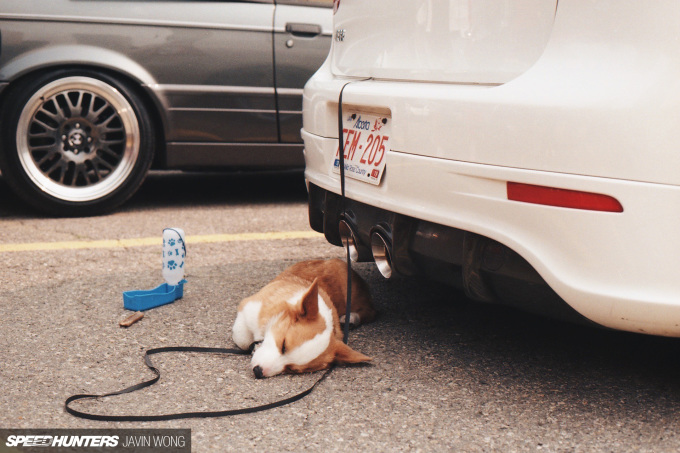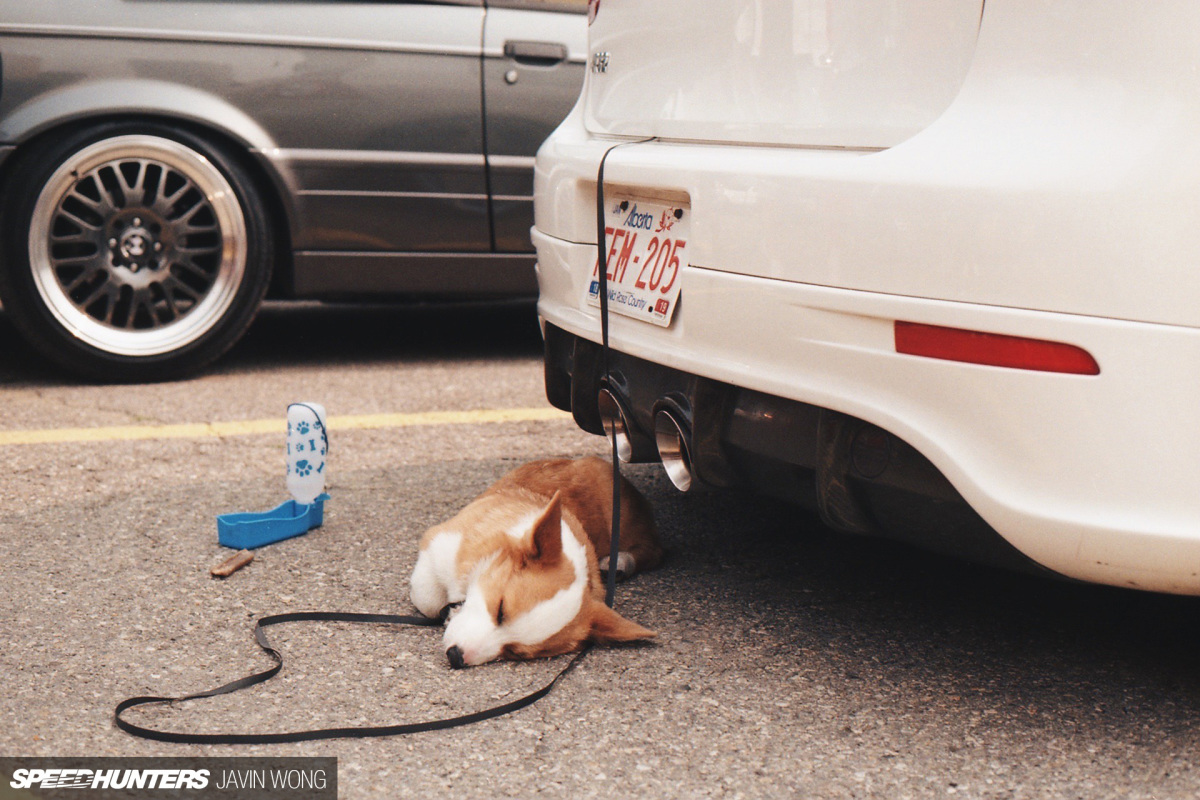 The Illmotion Sunday School Show & Shine was full of quality builds. There were many more cars that I wish I could have captured, but I only had a limited amount of film. I really hope to visit this show again in the future.
Javin Wong
Instagram: jeeeevz
How To join the IATS program: We have always welcomed readers to contact us with examples of their work and believe that the best Speedhunter is always the person closest to the culture itself, right there on the street or local parking lot. If you think you have what it takes and would like to share your work with us then you should apply to become part of the IAMTHESPEEDHUNTER program. Read how to get involved here.