My two great passions are photography and cars.
After spending way too much time watching the work of other automotive photographers I started shooting my own stuff; one thing led to another and, well, now I shoot cars for a living. Not bad for a car enthusiast, huh?
But even if shooting cars takes up to 90% of my time, I still very much enjoy going to car shows. Without anyone else telling you how to take the pictures, I feel the freedom that every photographer desperately seeks. Plus, living near Modena and Bologna in Italy, home of the so-called 'Motor Valley,' it's quite easy to find car-related events here and there.
So, what better way to spend a rare free weekend than go to the track and shoot some rare cars.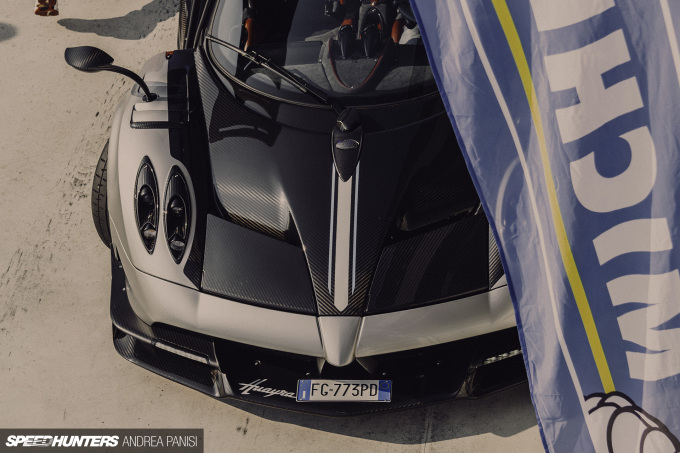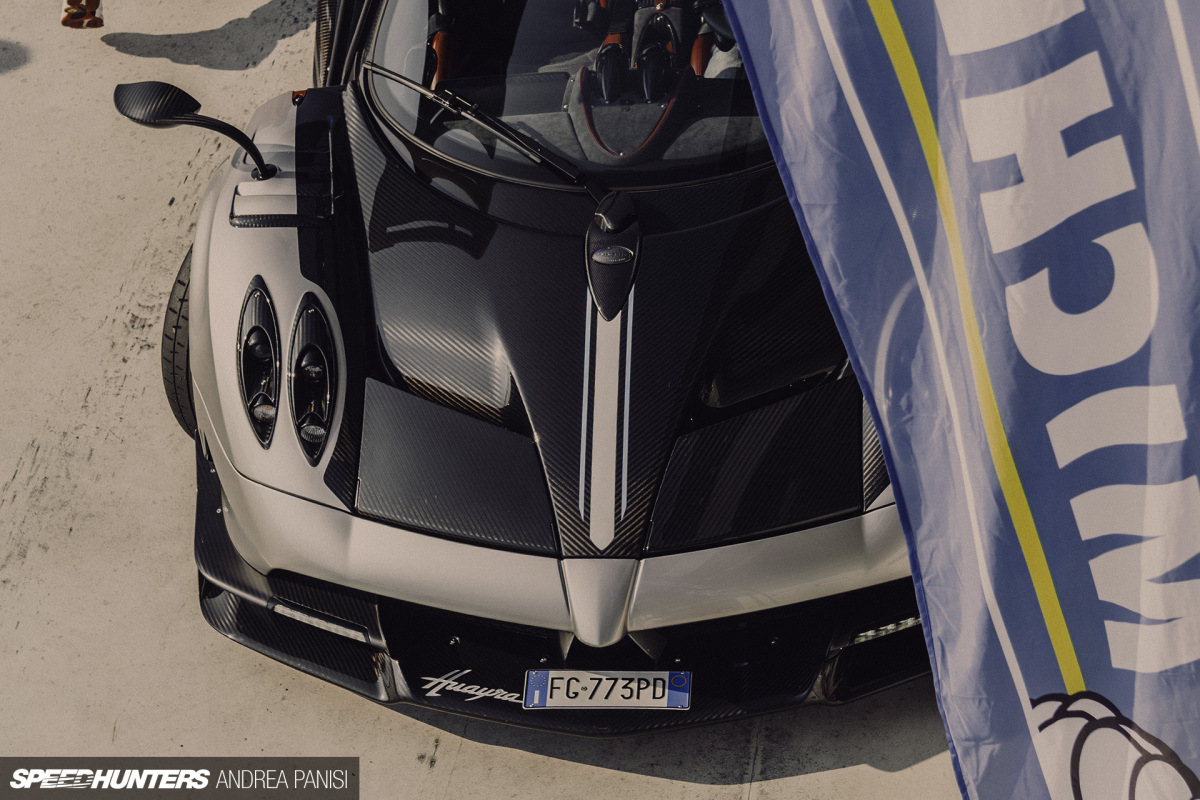 Every year, Top Gear magazine organizes a few car shows at race tracks in Italy. The latest one was held at Autodromo di Modena, not a particularly famous track, but in Modena even grandmas love fast cars.
I was so pumped to get out to the event; I heard that Horacio Pagani himself was bringing along some cars (and I'm a sucker for Pagani) and Top Gear was also celebrating its anniversary. It was shaping up to be the perfect day.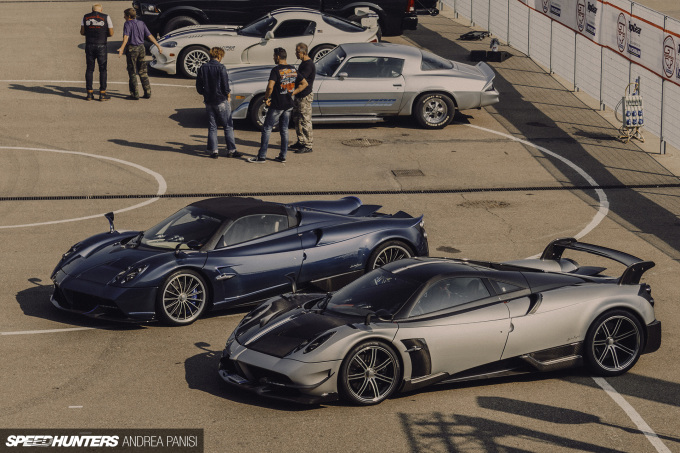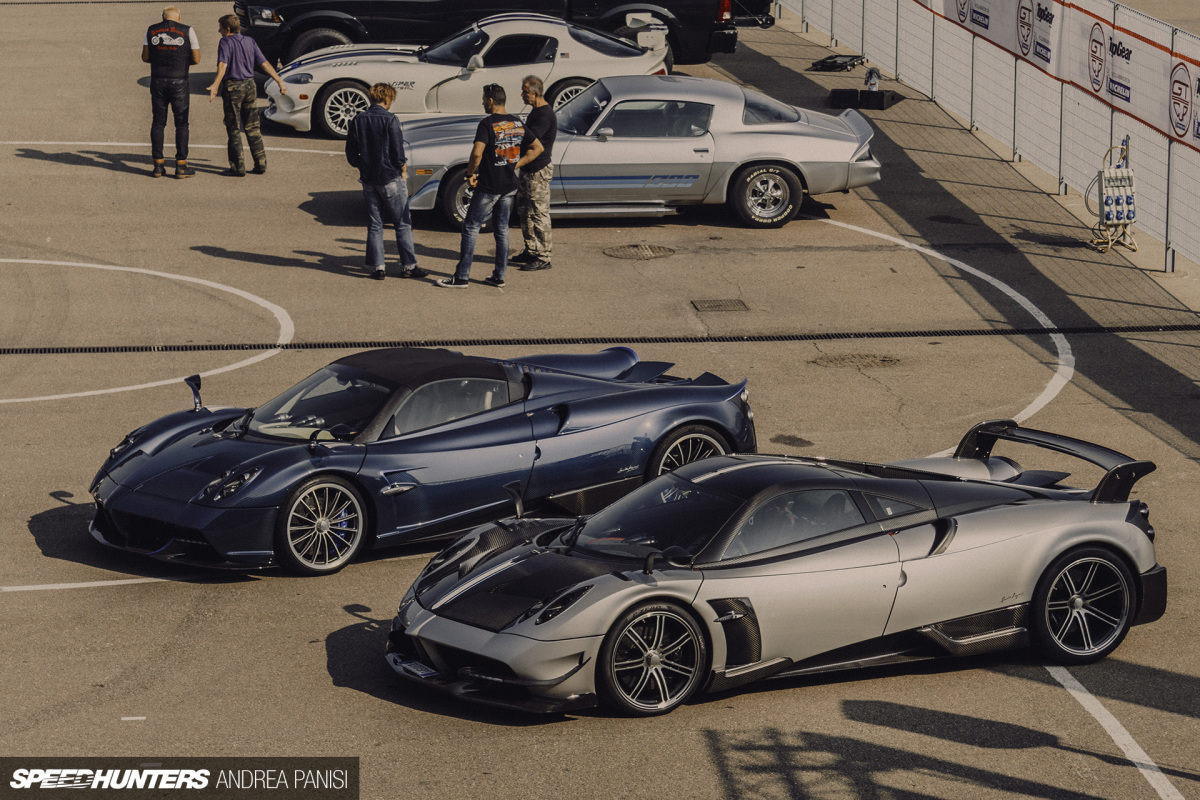 As soon as I arrived at the track I was welcomed by the sight of two Huayras – a BC and a Roadster – parked in the middle of the lot just outside the pitlane. Along with Lamborghinis, Ferraris, Porsches, American classics (why not?), French hatchbacks and even a few Mazda RX-7s, it was an amazing sight.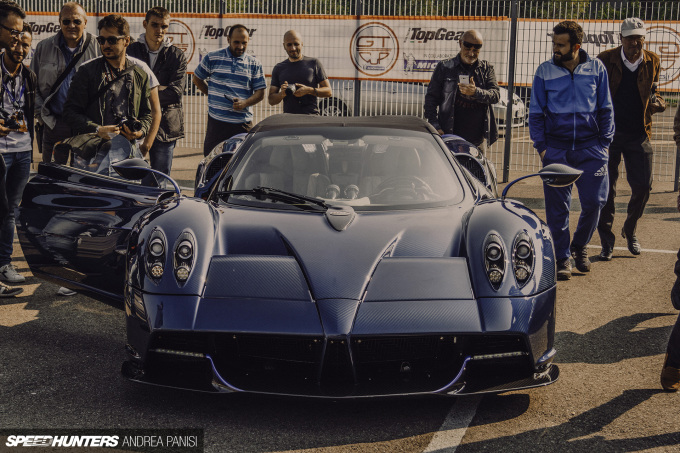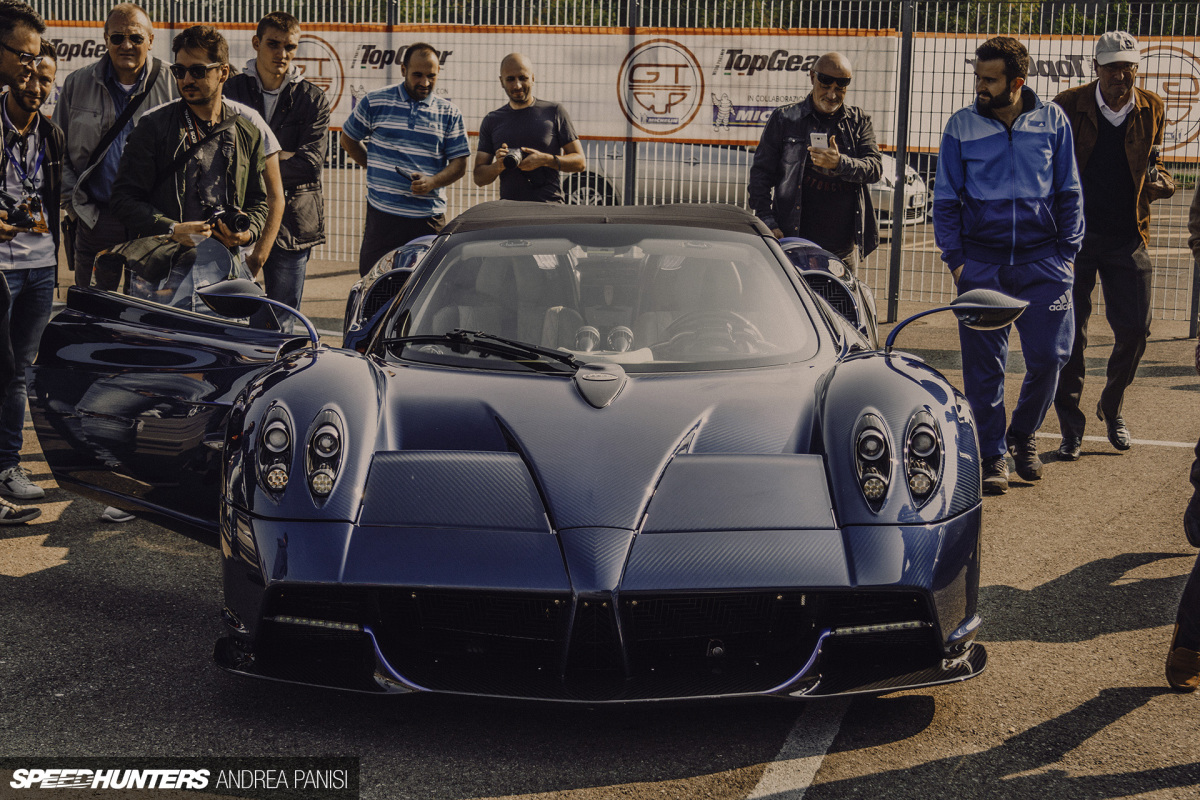 But something was odd. I had this strange feeling like I was forgetting something really important, like when you're about to board a plane and you just know that you left something important at home. Never mind, I'll remember eventually… But more important stuff was going on: the two Paganis had been fired up and they were approaching the track entrance. It was a sound I won't easily forget.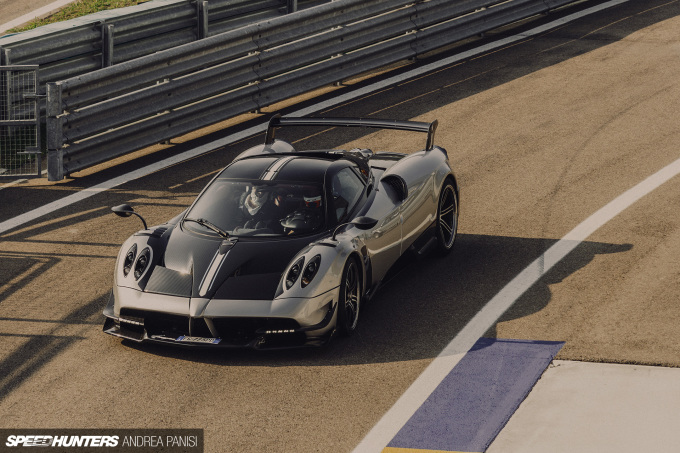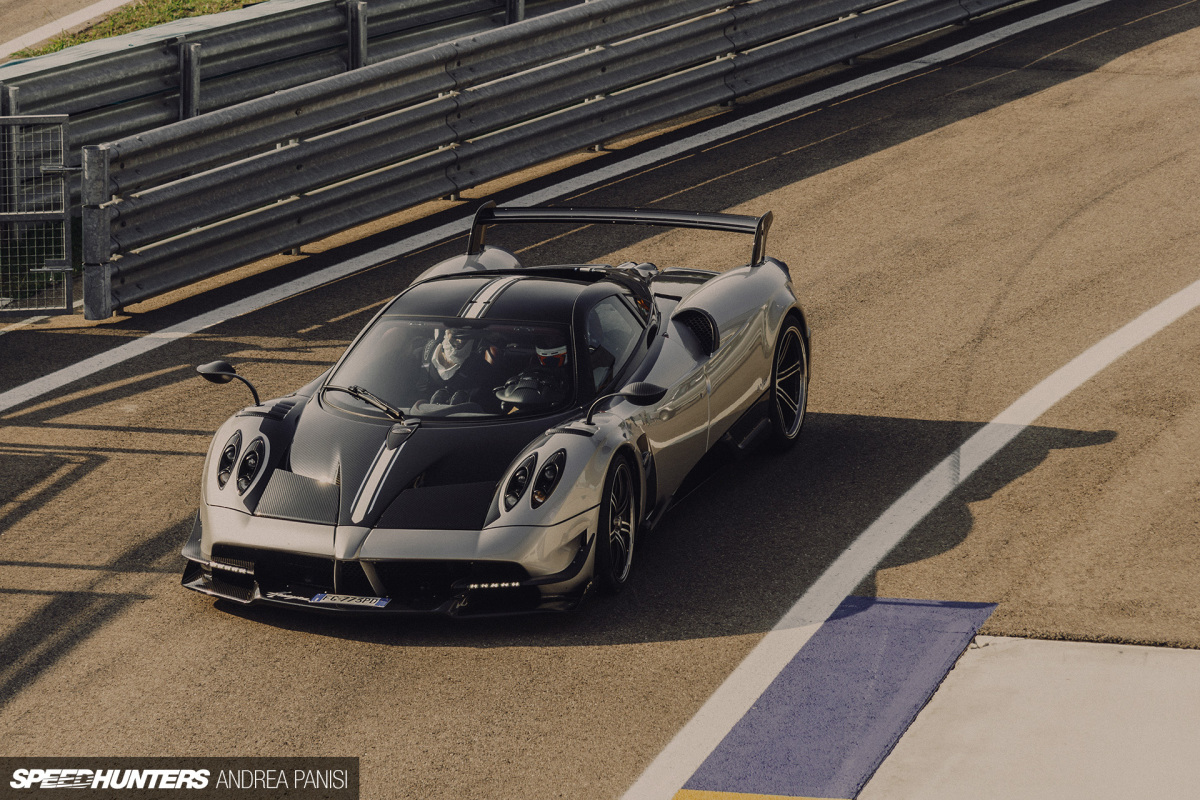 In the middle of the afternoon the bomb dropped on me – I had completely forgotten I had a date with a girl in the evening, something planned days before. Of course, there was plenty of time to go home, change and meet her. The Huayras were about to enter the track; what petrol-head could resist? Ten more minutes and I would be on my way, right?
Wrong. The hours flew by, I was still shooting pictures with one hand and texting a lame excuse with the other.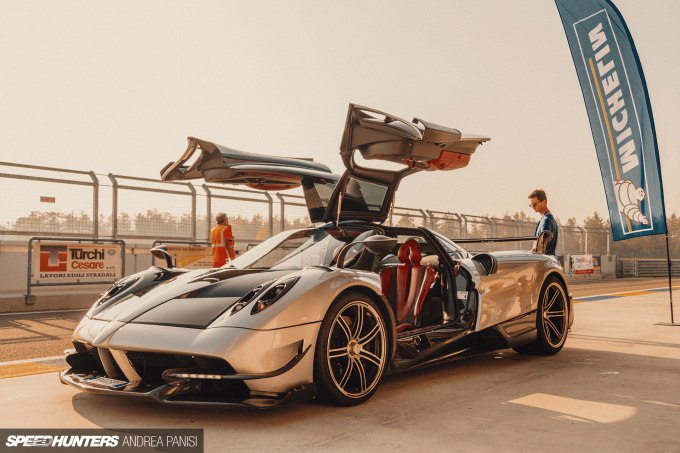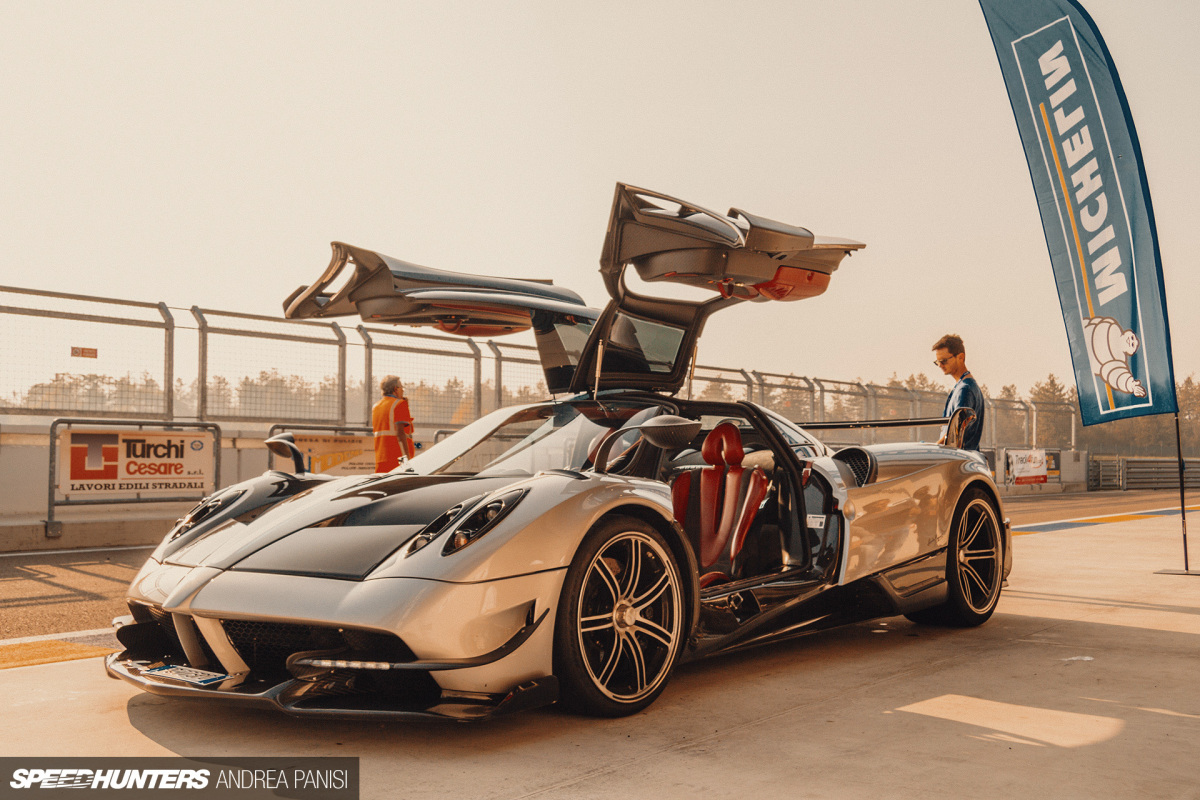 Long story short, eventually I felt guilty and the next day I told her the truth. She kindly told me to f**k off. And yes, I'm still single. But hey, I got some sweet pictures of, not one, but two Paganis.
Andrea Panisi
Instagram: andrea_panisi
More IAMTHESPEEDHUNTER posts
How To join the IATS program: We have always welcomed readers to contact us with examples of their work and believe that the best Speedhunter is always the person closest to the culture itself, right there on the street or local parking lot. If you think you have what it takes and would like to share your work with us then you should apply to become part of the IAMTHESPEEDHUNTER program. Read how to get involved here.