Meet The Doctor
There's a small section of floor which reveals the red brickwork of the original factory floor, now covered in a clear resin.
It's a simple but significant nod to Lamborghini's past, and the final remaining feature of the 'old' days which are long behind one of the world's most exciting car manufacturers. That doesn't mean they have forgotten where they came from, and they still most certainly know where they are going.
"Any Lamborghini you have ever seen in your life, has been driven out that door," our guide tells us as he points to a huge rolling shutter door just 100 feet away. We're standing amidst the production lines of the Huracán and Aventador, where cameras are strictly forbidden. Even our smartphones have been locked away ahead of this private tour, so there was no chance of sneaking a proper camera in here with us.
While a fascinating insight into the increased efficiency at the Lamborghini factory, this wasn't the ultimate purpose of our visit. We were here at the invitation of Lamborghini's Head of Whole Vehicle Development, Dr. Rouven Mohr, to see just how much we could learn about the past, present and future of the company.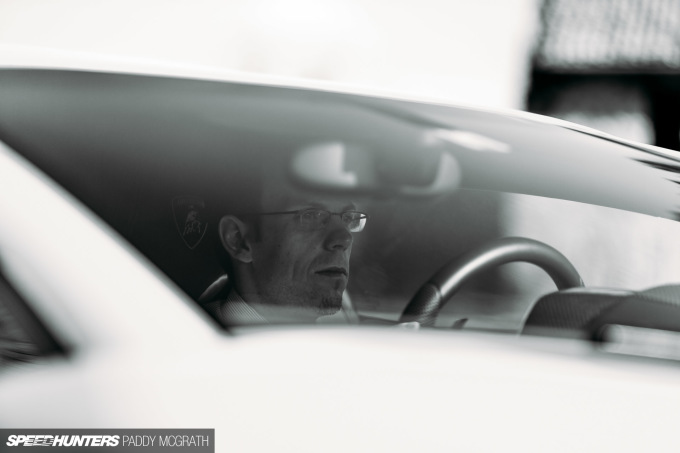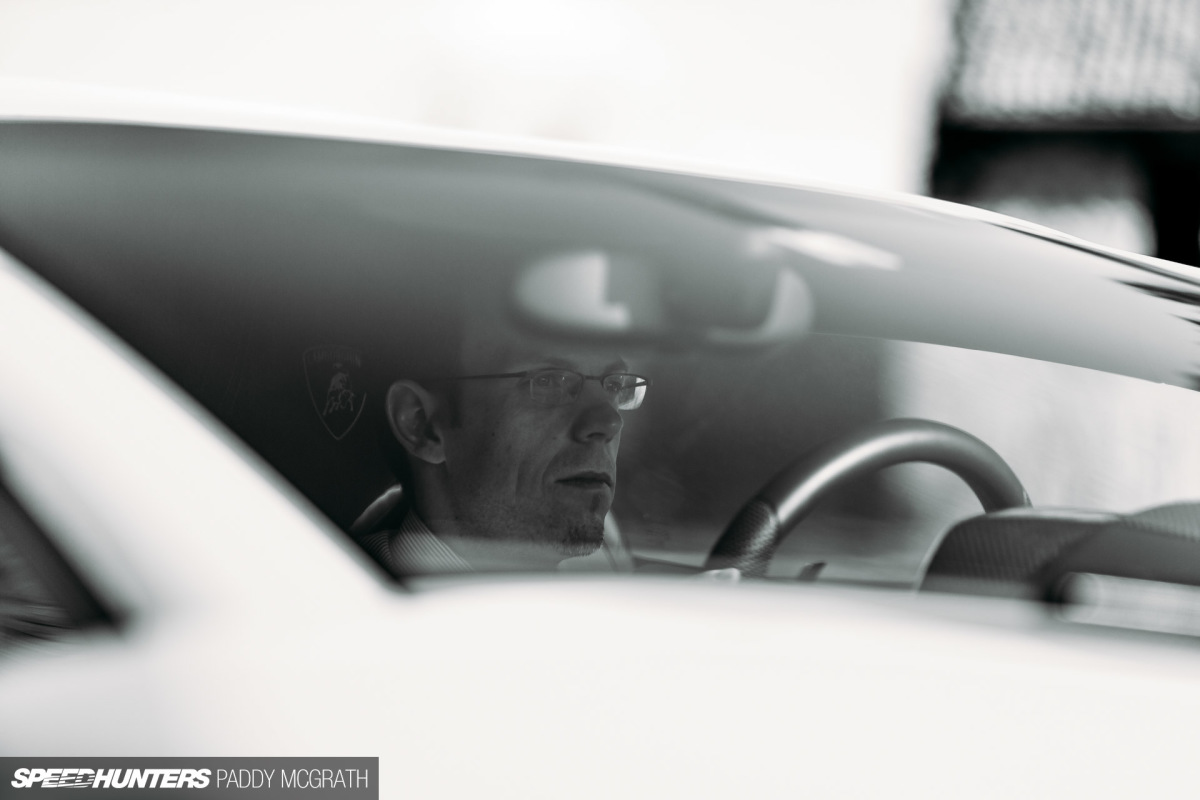 His title might insinuate an intimidating position of authority with little regard to the automotive world outside of his job, the reality is that you would have to look long and hard to find a more genuine car enthusiast than Dr. Mohr, or just Rouven as he prefers to be called.
His office is filled with mementos and collectibles which support this. His personal car collection, too, is an impressive one; from a street registered R32 GT-R on TE37s to his track-only 2JZ-swapped Infiniti G35 drift car with Wisefab, anti-lag and water-methanol injection.
Quite simply, Rouven is one of us.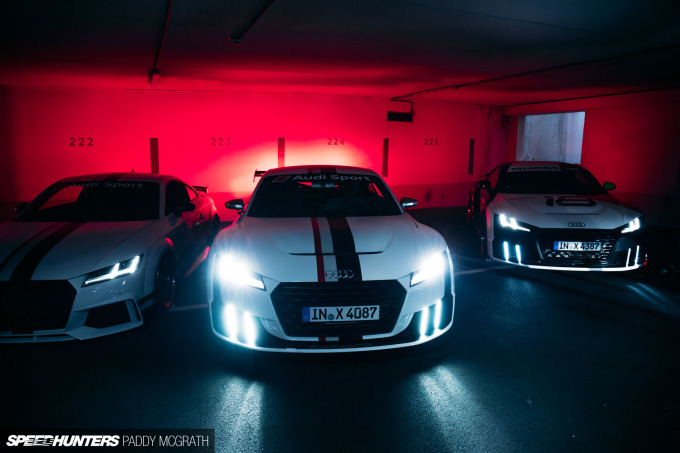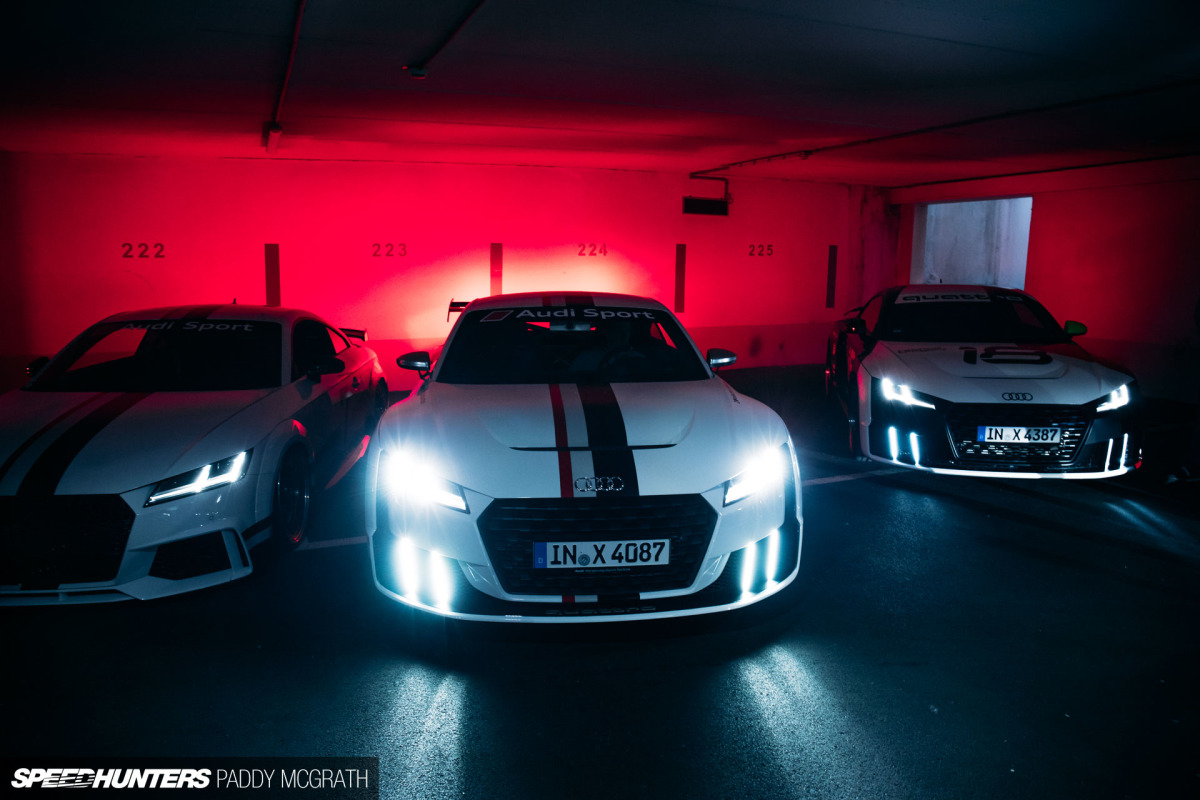 Rouven's resume is also an impressive one, having only recently migrated across to Lamborghini from Audi. There he spearheaded renowned projects like the TT Clubsport, a car which drew inspiration from the Audi 90 IMSA GTO and featured a contemporary 600hp package – including a manual transmission – and has toured the globe and made several appearances on Speedhunters in recent times.
From SEMA last year to Wörthersee this year, Rouven also had a heavy hand in arranging the most important meeting there, too. Through all my encounters with him this year, I never got the impression that these were just marketing activations, but rather were things that were done out of pure passion.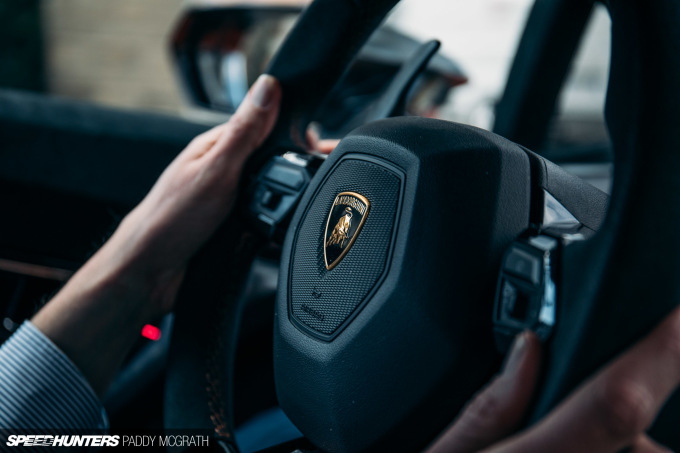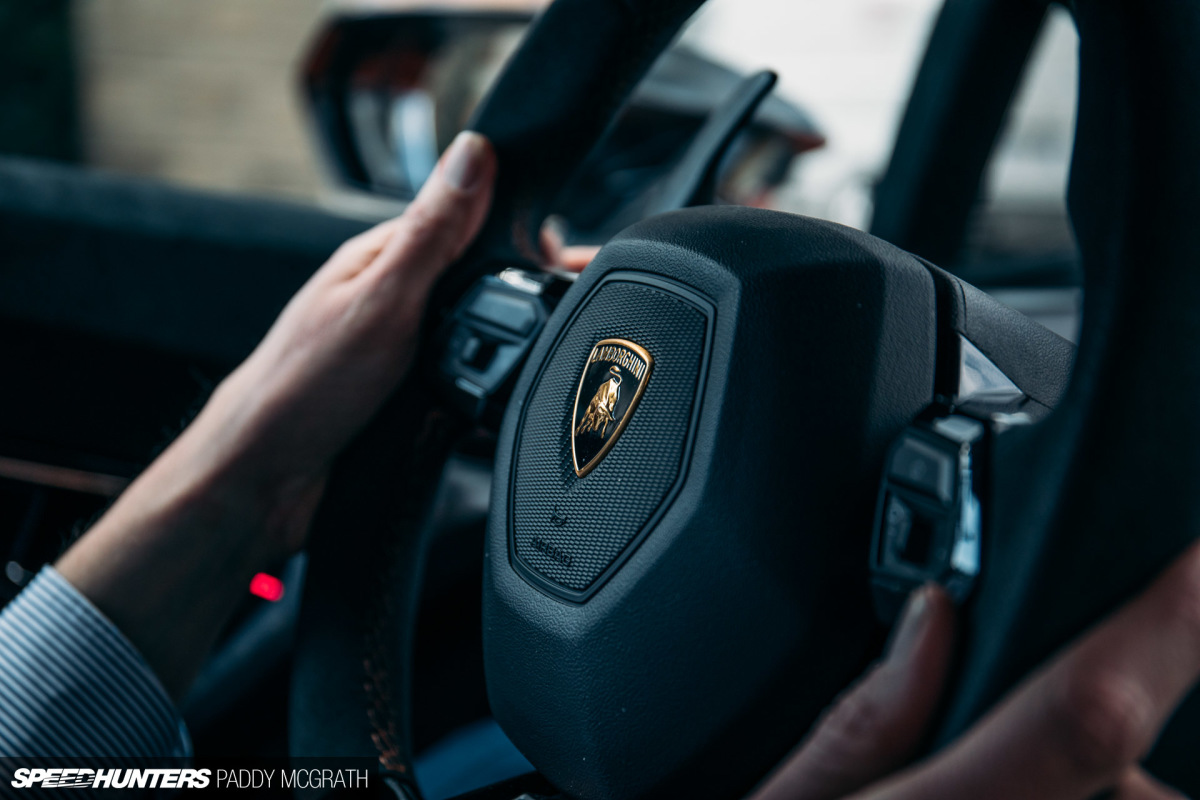 Rouven's position at Lamborghini is a product of one of the most significant changes at any point in the company's history: its acquisition by Volkswagen Group in 1998. Despite being 20 years ago, I remember when this happened and the commentary which heralded the 'death' of Lamborghini.
They said that the Germans didn't understand the company, and that they could never replicate the Italian's passion or creative flair. That Germany's love of rules, efficiency and structure could not be enforced on the Italian company without removing Lamborghini's soul.
They were very much wrong, as it turned out, and that this merging of cultures was exactly what Lamborghini needed.
Rather than sit in an office or boardroom all day to discuss things, Rouven arranged for us to have a sort of roaming meeting around the Italian countryside with almost all of Lamborghini's current production lineup. For the best part of two days, we were either driving, eating or driving somewhere to get something to eat. I guess that's the Italian side of the business shining through.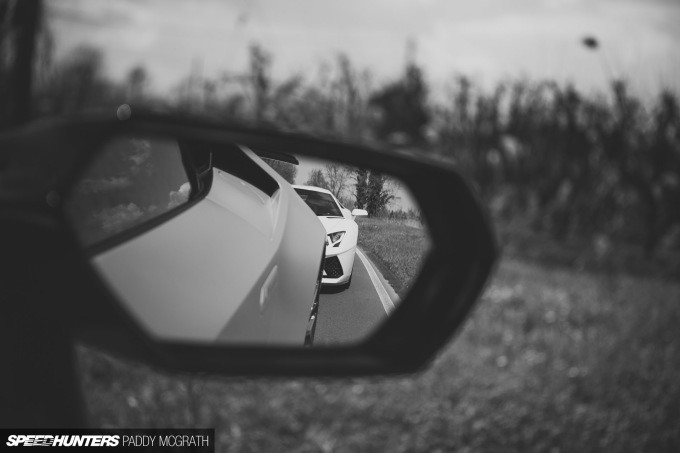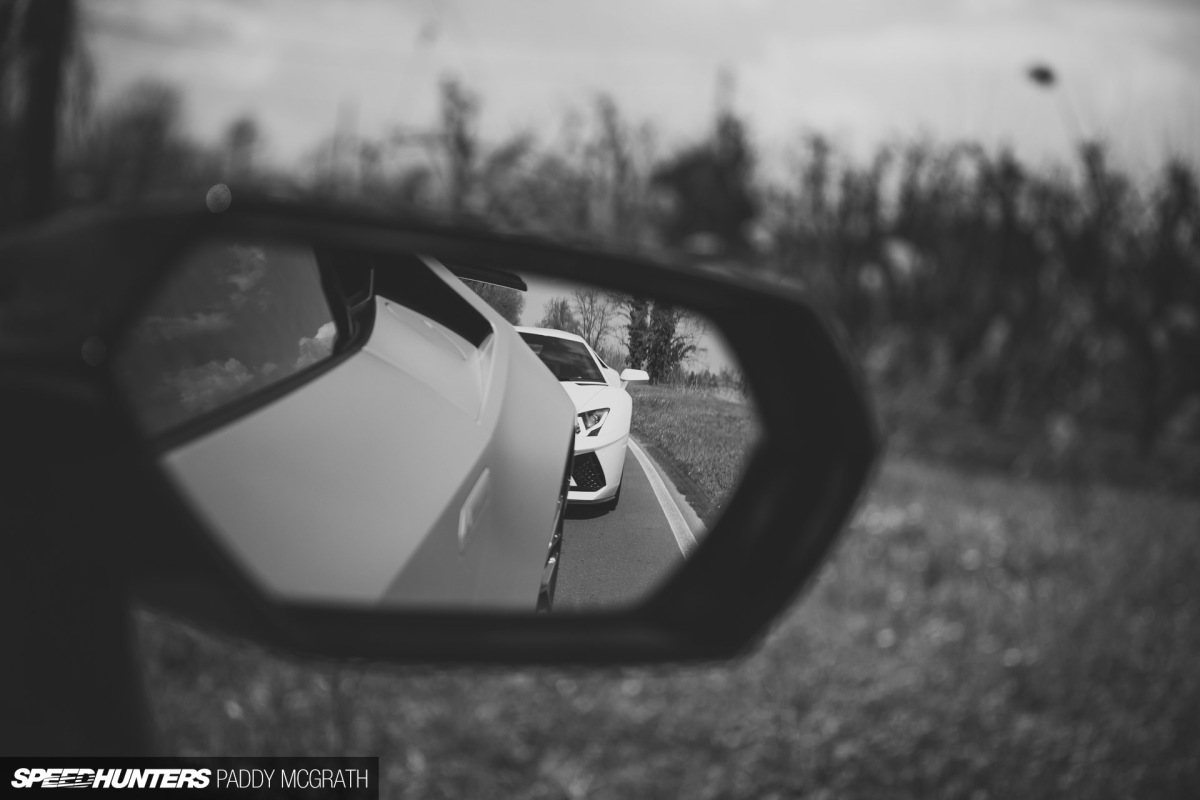 While there is no question that Lamborghinis of old were immensely striking vehicles that overflowed with emotion, they often lacked in reliability and forgiveness. Anyone who has seen underneath the skin of an '80s or '90s example will acknowledge that there was certainly a more agricultural approach to certain aspects of the cars' construction.
Some will say this was part of the charm. Others will say it was an opportunity for improvement.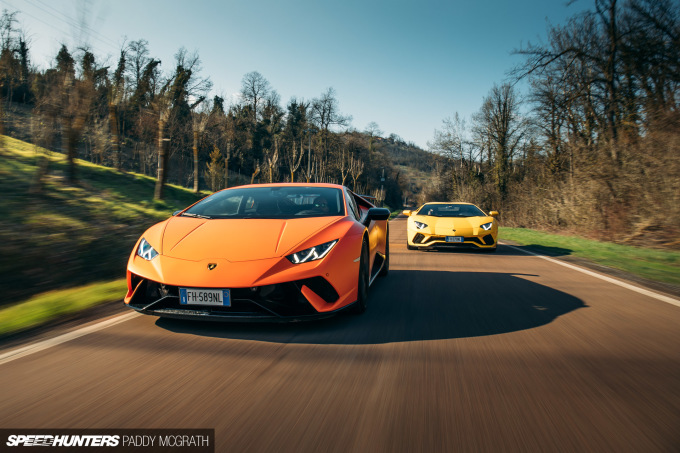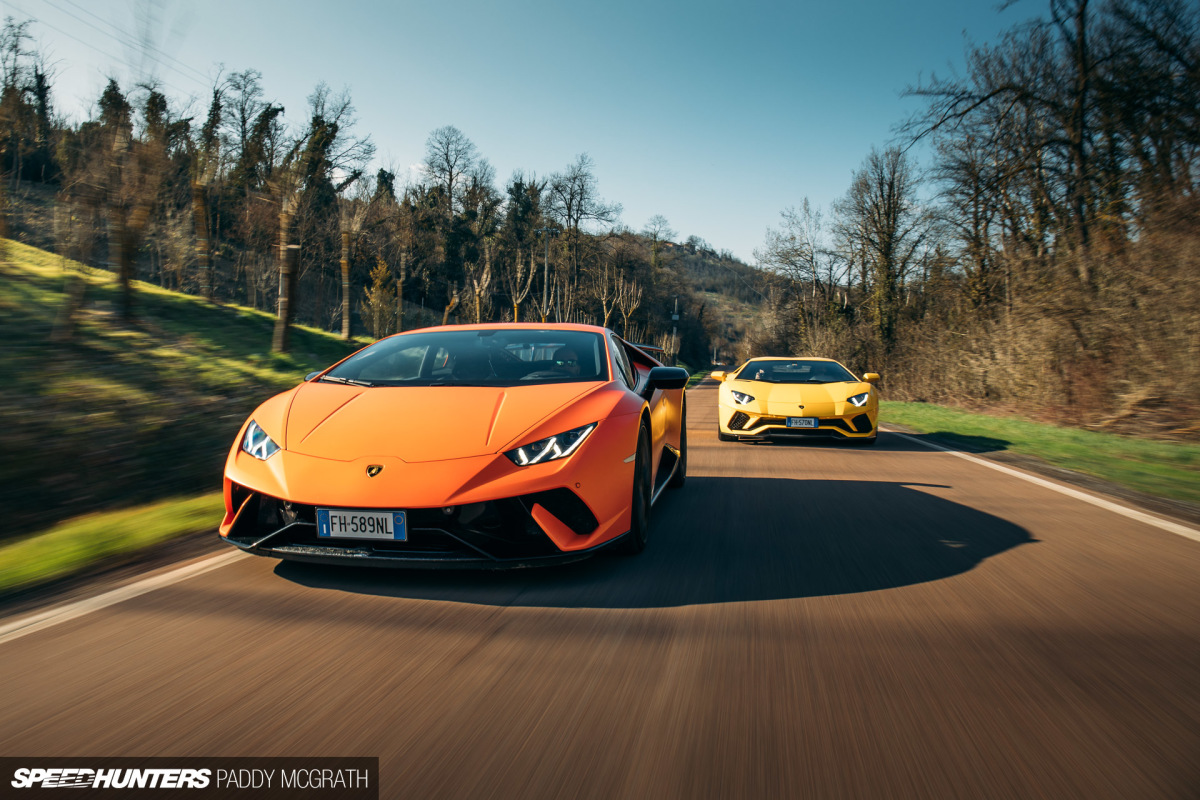 Despite Rouven's love for all aspects of car culture, you quickly come to learn that his passion for engineering with a mind for performance is where his heart lies. Still, he doesn't lose sight of the emotional connection between car and driver. He speaks with great detail and passion about seemingly ordinary things which you would not immediately recognise as being design features of the cars. The whine of the fuel pump before the engine fires into life, or even the simple feel of how the cover over the push-start button opens and closes.
Nothing is by accident.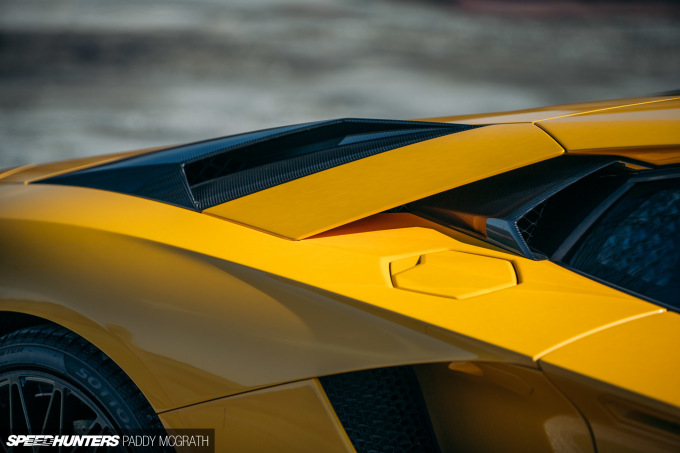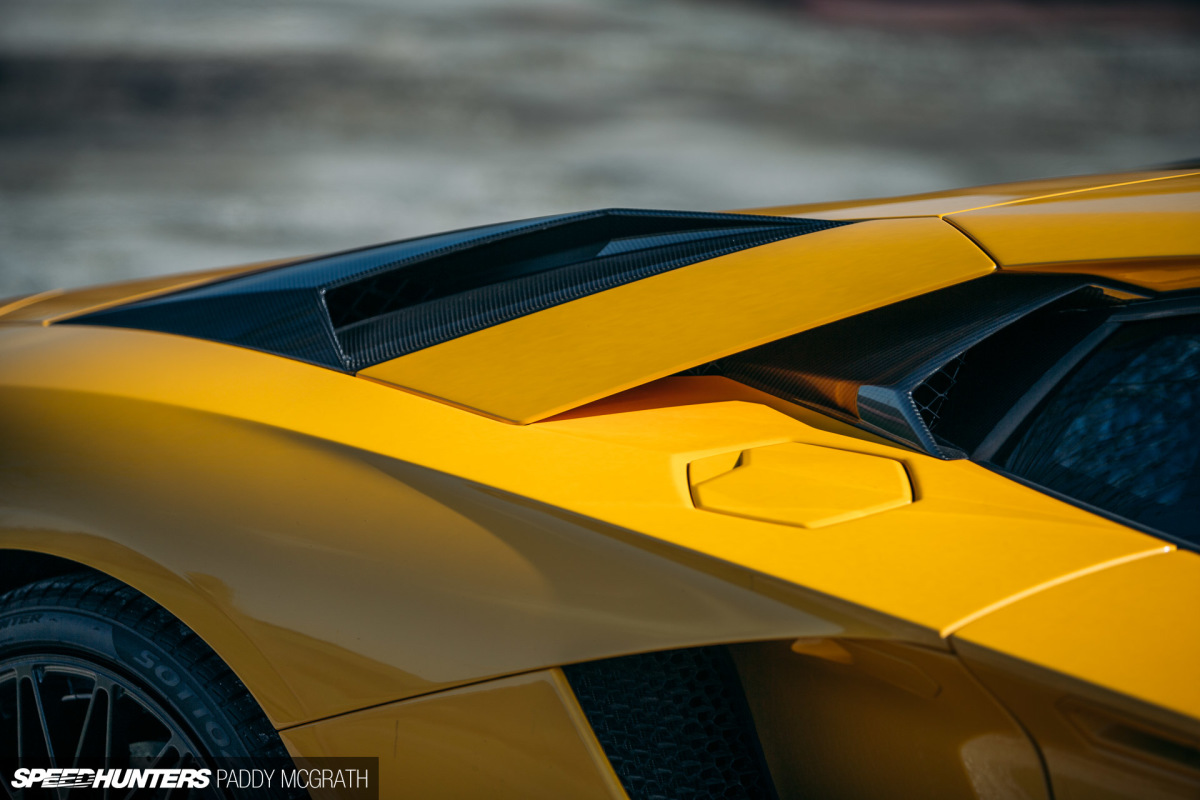 "We want to offer to the customer one of the most emotional driving experiences that they can buy for their money. Nobody needs a Lamborghini, but people want a Lamborghini," Rouven tells us. It's a fascinating insight into the difference between the major sportscar brands. At this level, all of the major manufacturers are building good cars, but there's still a need to offer something that none of their rivals do, and Lamborghini heavily rely on the driving experience.
It's for emotional reasons that Lamborghini choose one technical solution over another. "Of course, we could use turbo engines in our sports cars, then it's easier to generate more power. Every engineer knows it, but the price that we would have to pay [means] the loss of this emotion," he continues.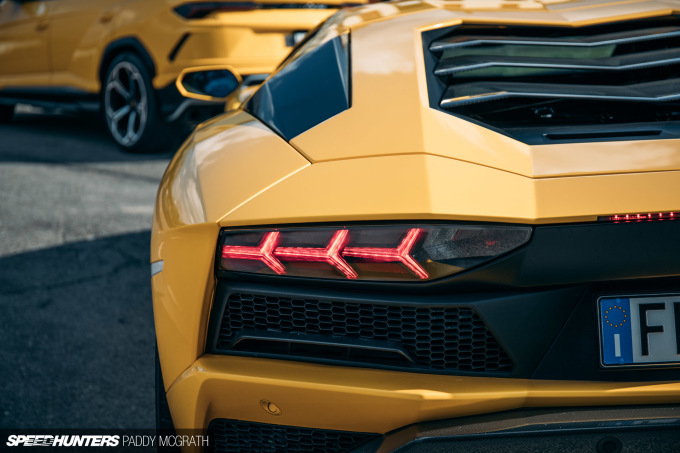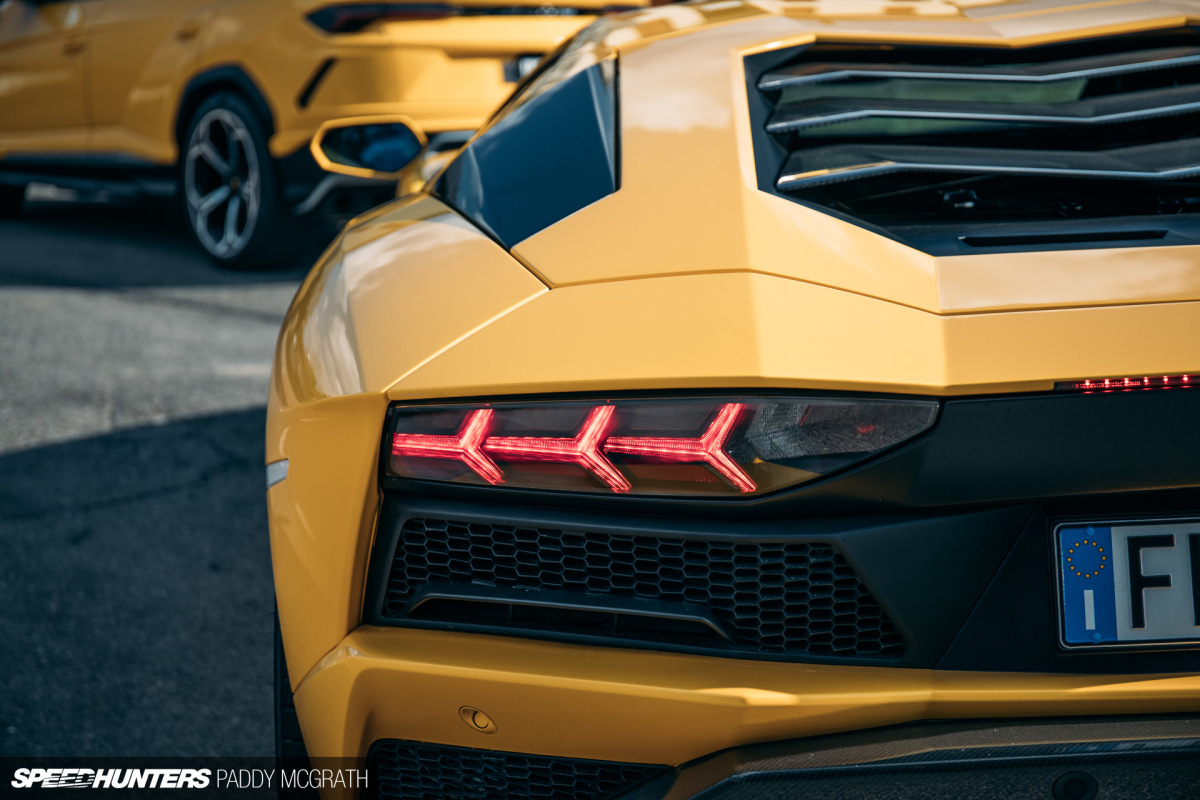 And what about the future of the V12?
"It will be in the future, in my opinion of course," he states, matter of factly. "I cannot give an answer for the next 20 years, but from our point of view, the V12 is a part of our DNA. It's the heart of Lamborghini; we will do everything to keep the V12 alive as long as possible.
"I can tell you that from a technological point of view, we have some ideas to do this."
The Bull In The Room
Then, there's the proverbial bull in the room: the divisive introduction of the Urus.
While not Lamborghini's first venture into this market – that would be the almost hilariously impractical LM002 introduced in 1986 – the Urus is more than just a new vehicle for the Italian manufacturer, it's pretty much a guarantor of its future.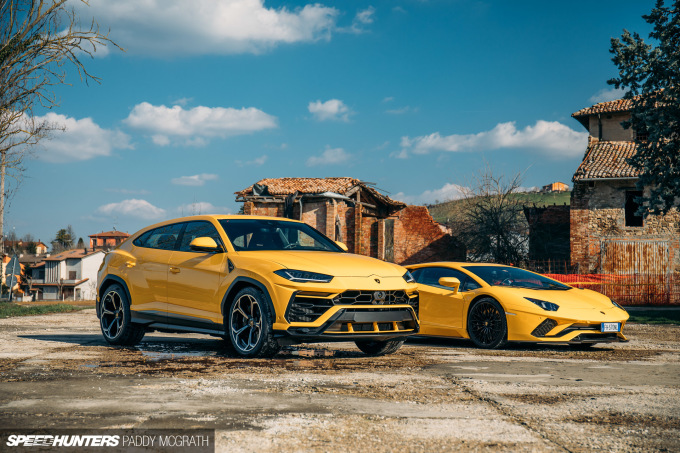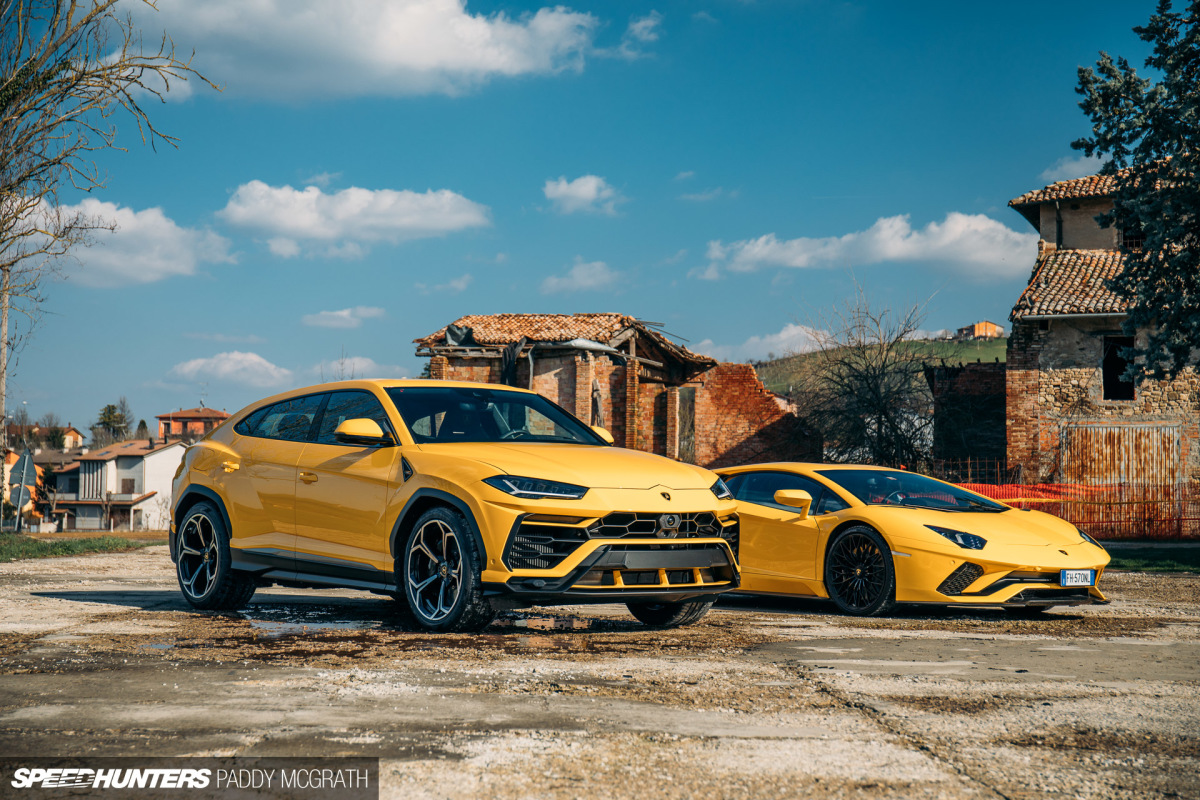 Again, this is where the German sensibility and practicality comes into play. Having seen first-hand the benefits of an SUV introduced into the lineups of other brands within the VW Group portfolio, the Urus was almost an inevitability. While I wouldn't go as far as saying that the Cayenne saved Porsche, it has allowed them the freedom to expand and develop their sportscar range on a scale that likely wouldn't have been possible otherwise.
Between 2008 and 2010, during the height of the global financial crisis, Lamborghini saw a sales drop of nearly 50%. When single-digit percentage drops in sales can cause serious alarm inside a company, I can't imagine what this must have been like. Without the ability of its parent company Audi to absorb these losses, it's not a stretch to imagine that we could well live in a world without Lamborghini today. Therefore, financial growth and stability are key to the progression and survival of the company.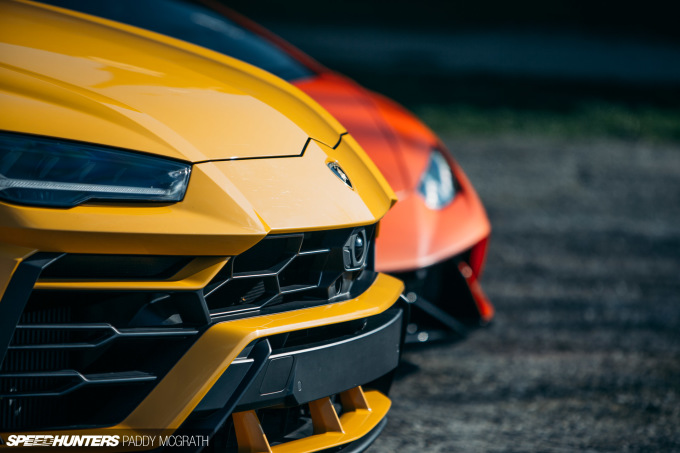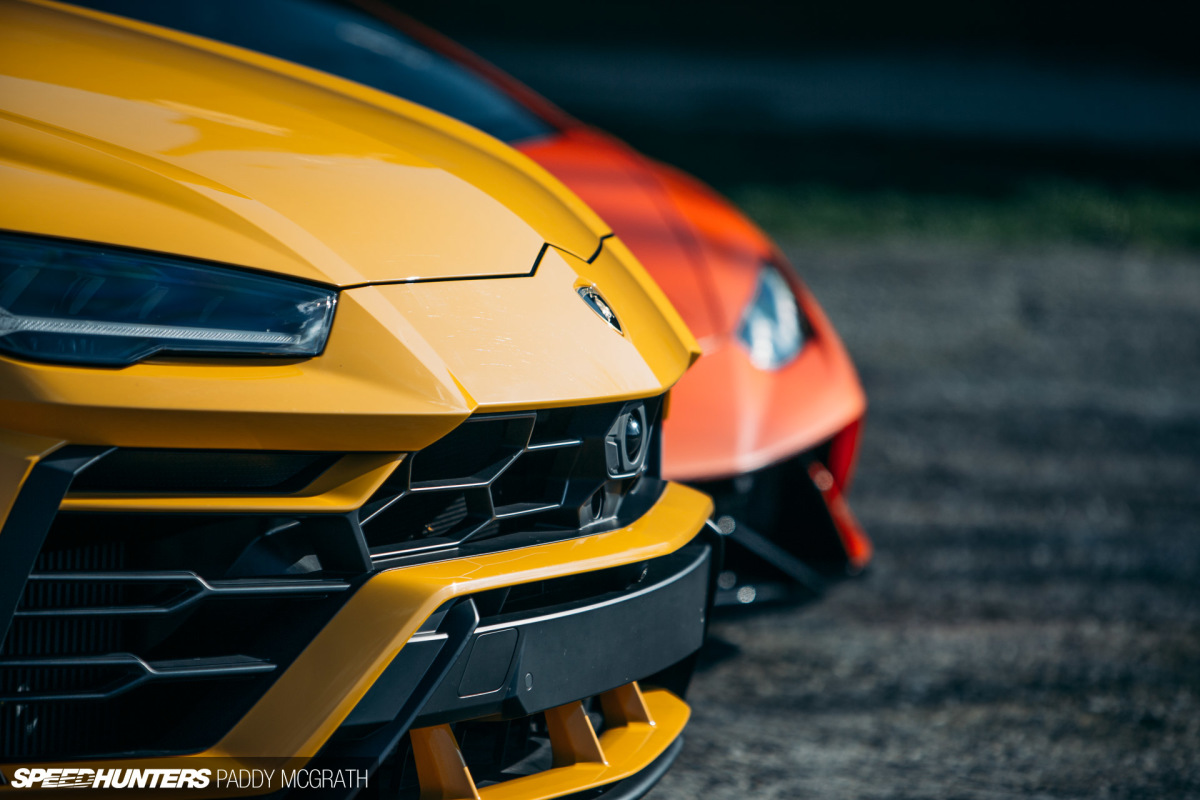 The Urus could have been a lazy cash-in, but (thankfully) it's anything but. While its looks will continue to divide, this is very much a Lamborghini. While this particular car was a pre-production model, its Jekyll and Hyde abilities were beyond impressive. It can transform from a docile daily driver to a vehicle which simply has no right to be as quick as it is in an instant.
I'm not going to change anyone's opinion with a few words here, but I would keep an open mind until you have the opportunity to experience one in person. It might just surprise you.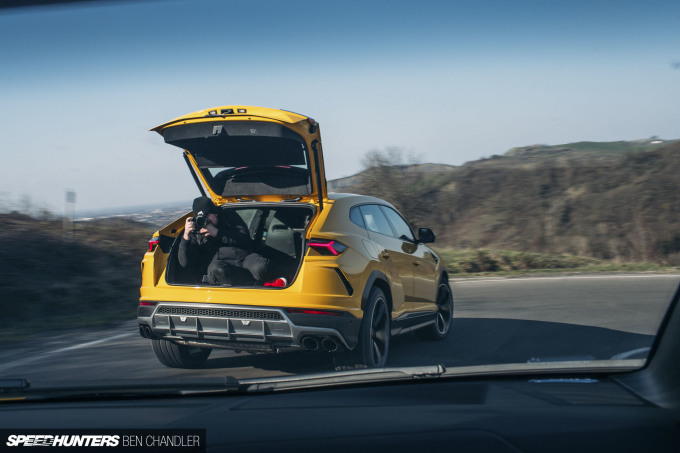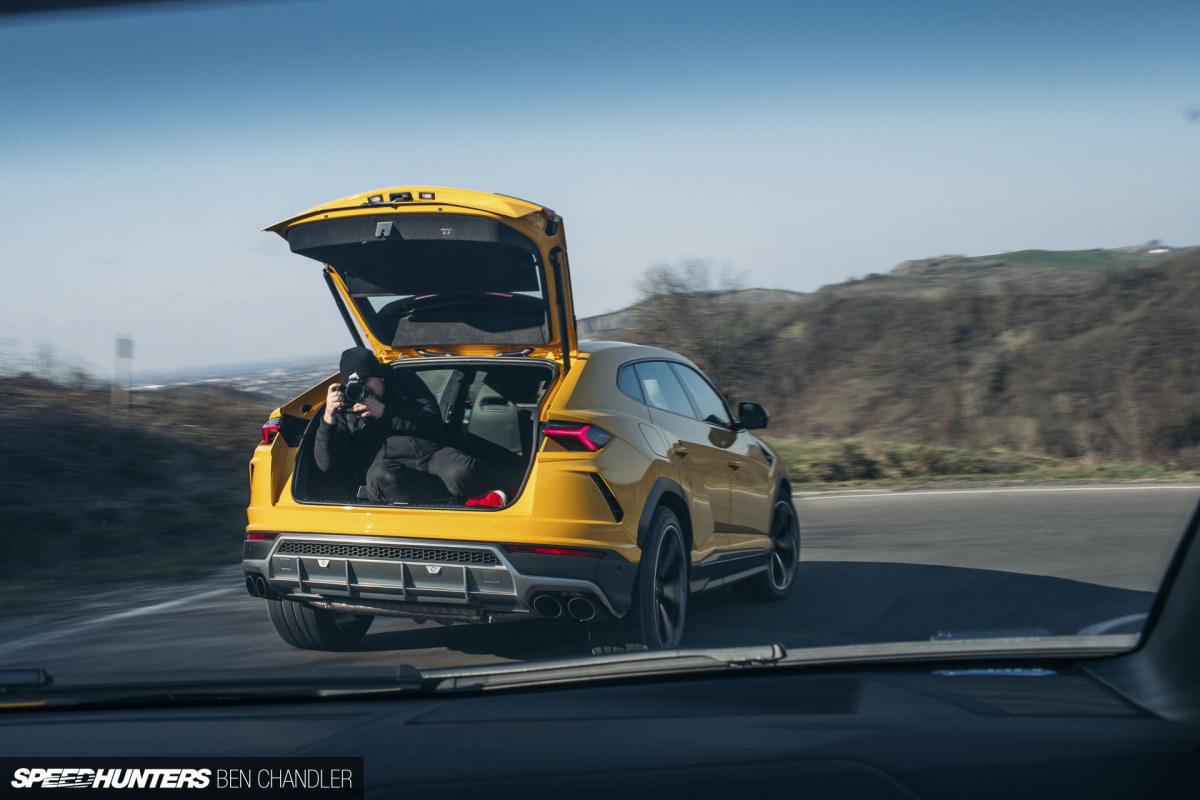 It also makes for a great tracking car.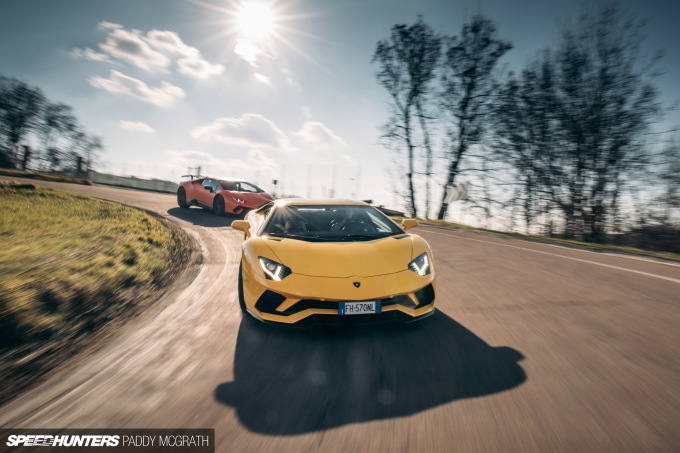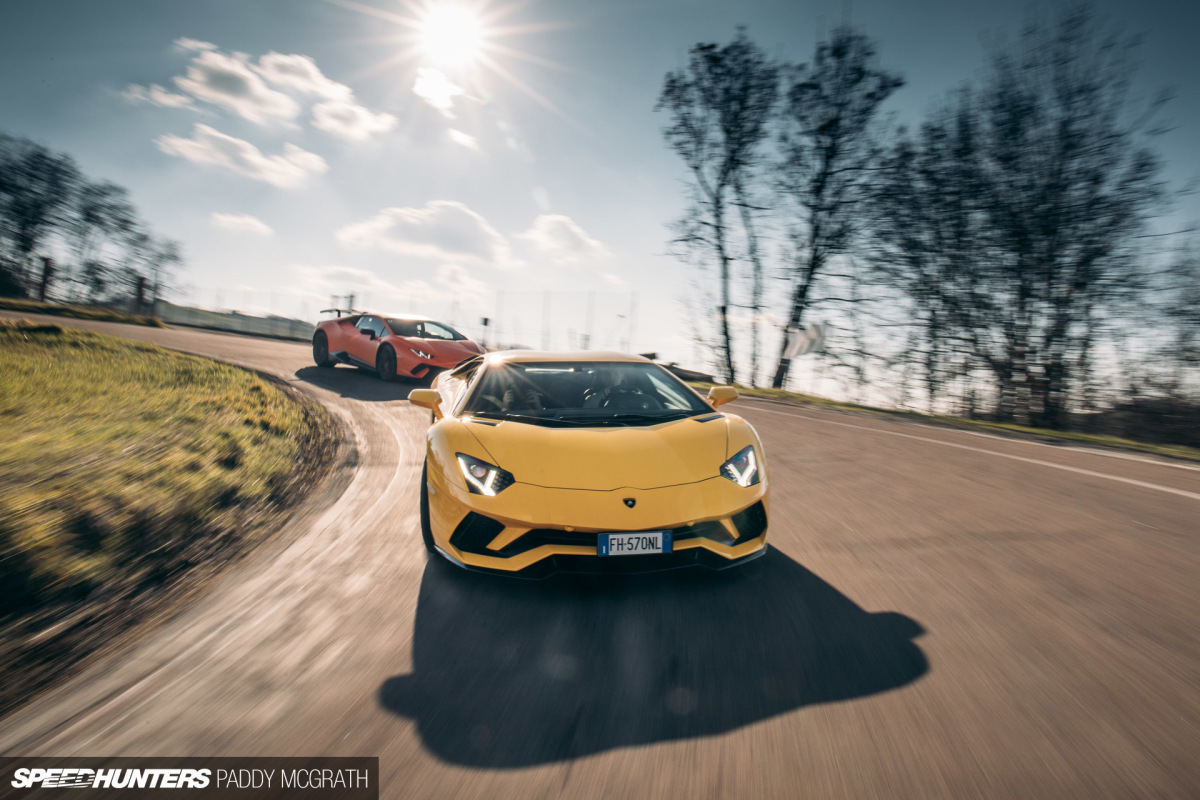 In recent years, Lamborghinis have become synonymous with being revved while stationary in a public place, helping to keep an entire industry of YouTube-based supercar spotters afloat, and what an utter shame that is.
While Lamborghini can't really dictate how customers use their cars (although they can reject questionable colour combinations during the build process, as we learned during our tour), you would be forgiven for not truly appreciating the performance potential of both the Aventador and Huracán.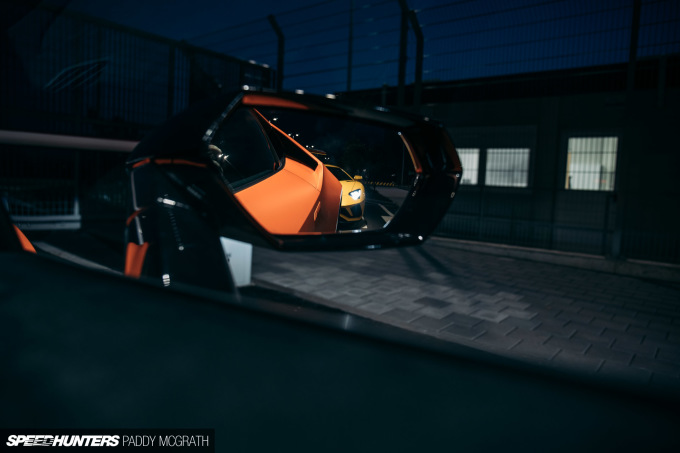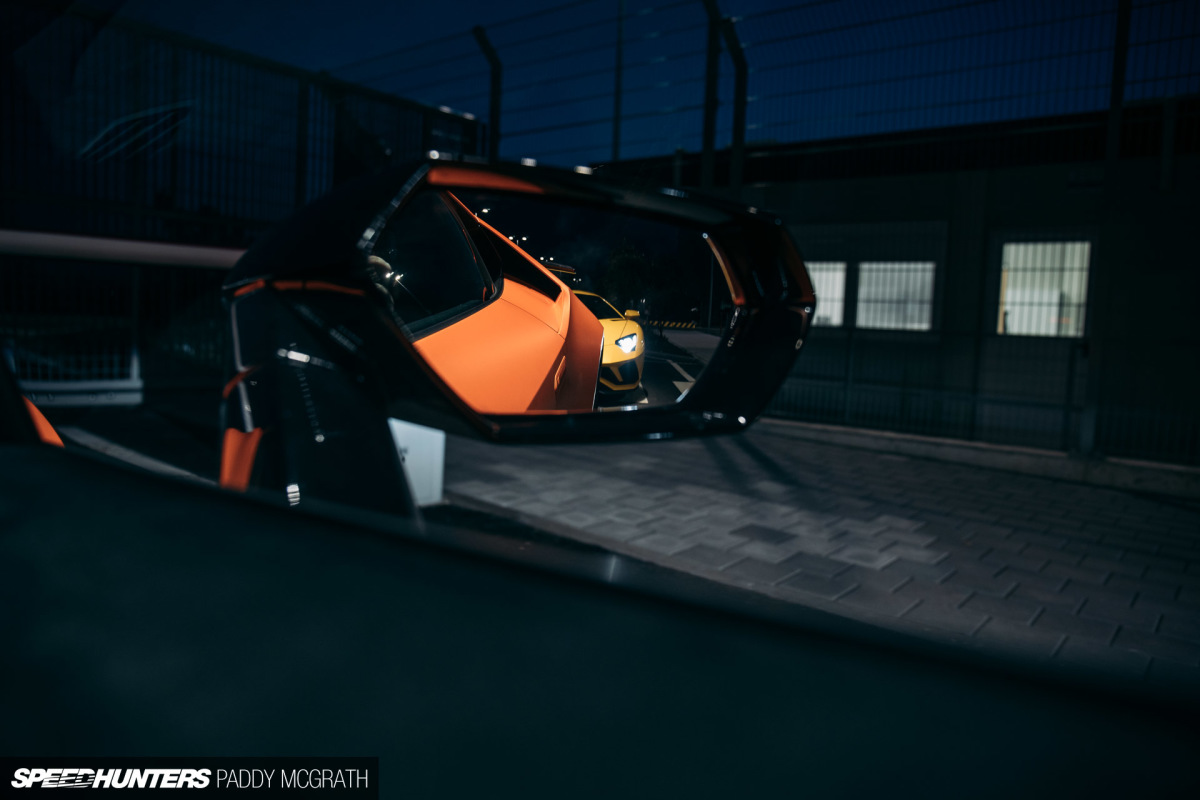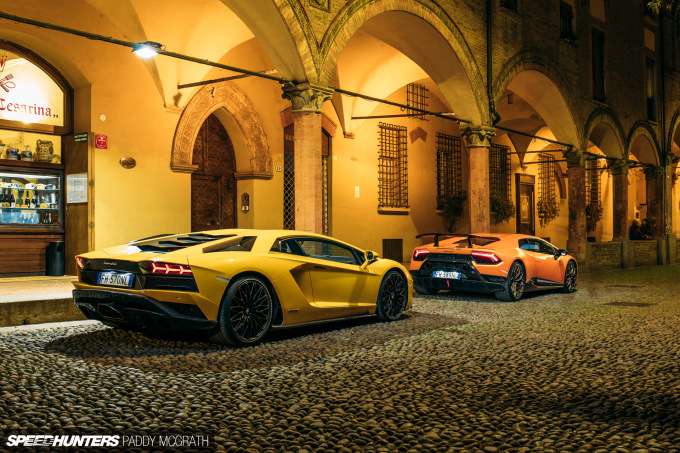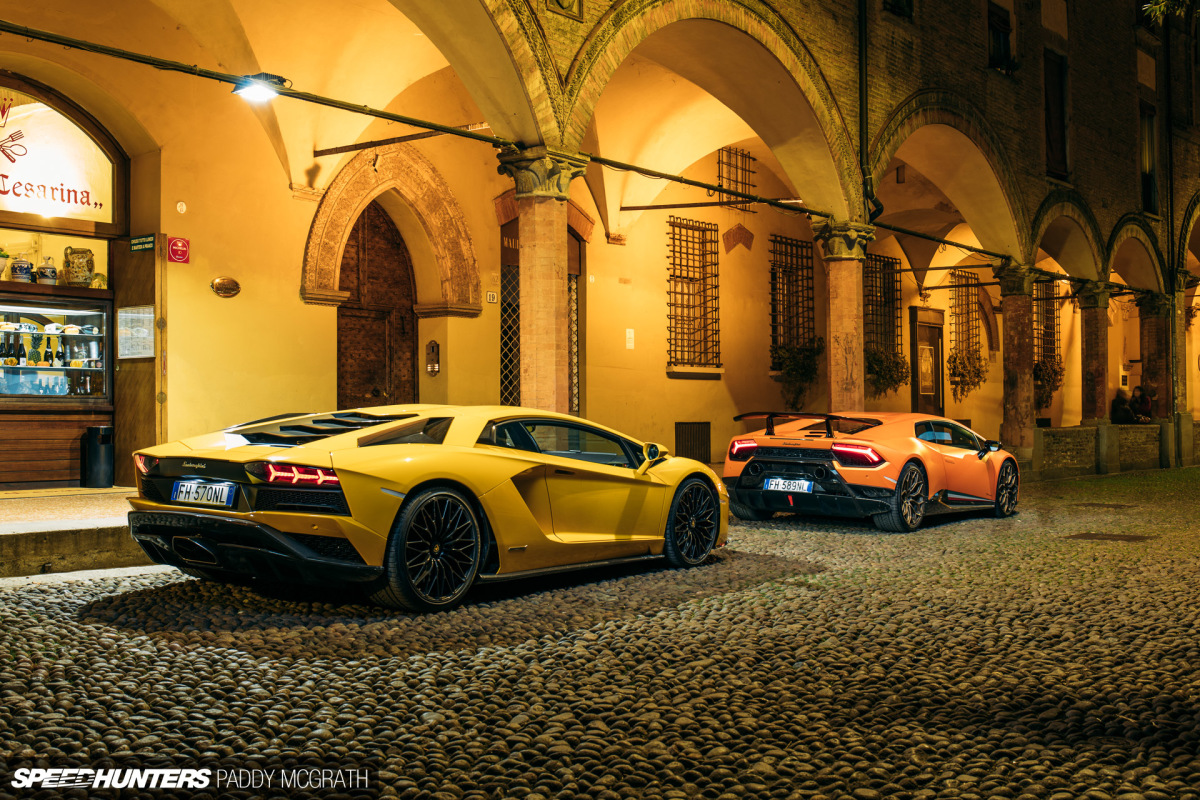 Both models are the benefactors of a constant forward momentum within Lamborghini with regards to performance technologies. You might remember the Huracán Performante taking the production car lap record at the Nordschleife in late 2016, before the Porsche 911 GT2 RS reclaimed it a year later, only for Lamborghini to take it back once more with the Aventador SV Jota at the end of July.
These cars represent the very sharp end of current performance production cars.
And then, there was more food.
Conversations continued about the benefits of Lamborghini's forged carbon fibre technologies and their patented active aerodynamic solutions, which make other manufacturers' equivalent systems seem crude in comparison. We'll delve further into both of these areas in separate posts, and we hope to bring you the relevant AMAs in due course.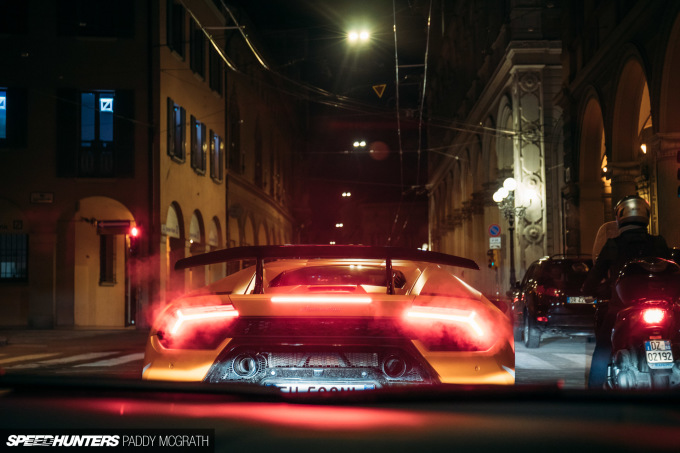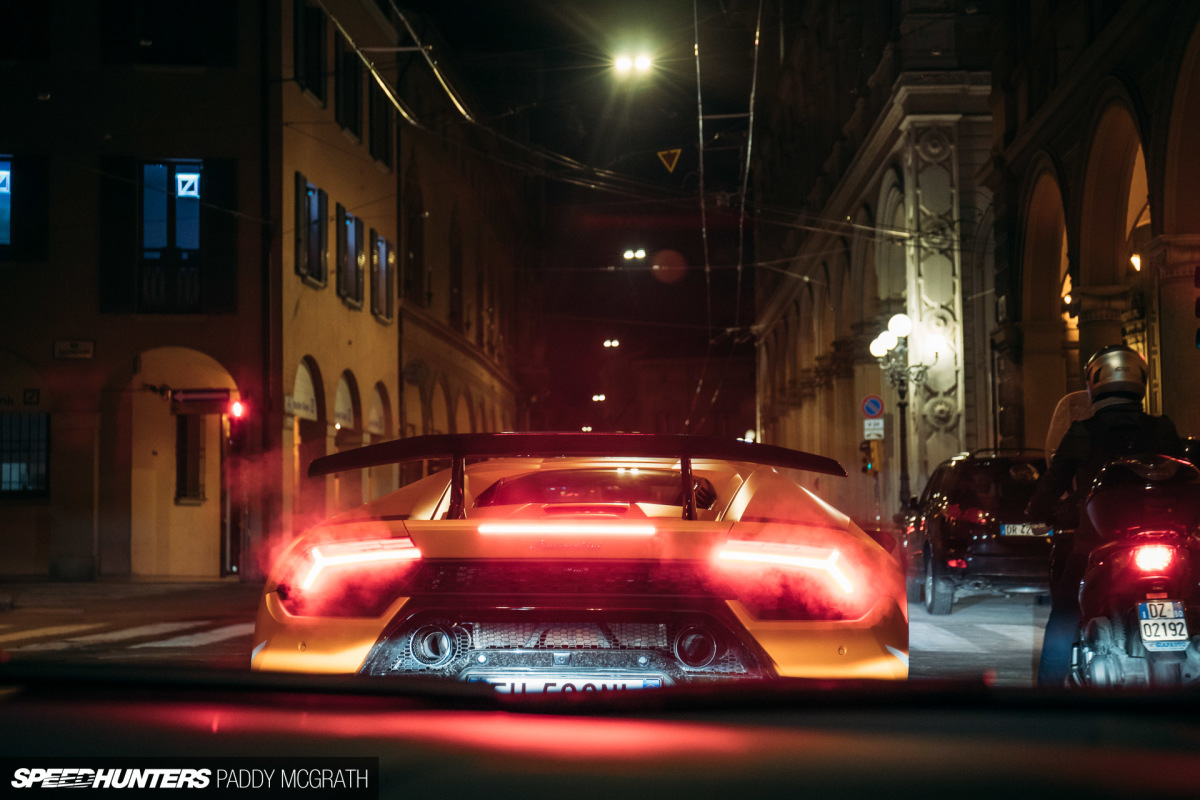 Ben mentioned to Rouven that one of the requirements to work at Lamborghini must be that you have to be a nice person, as everyone we had encountered on our visit was friendly and that there was a strong community spirit amongst the workforce. While he couldn't specify exactly why this was the case, he did have a working theory.
"I think it's a combination of facts, but I only have my own hypothesis. Size is one component, but it's not the only one. I think it's related a lot to the Italian culture and to the attitude of the people here. Even when you go to the streets of Bologna, the people are friendly.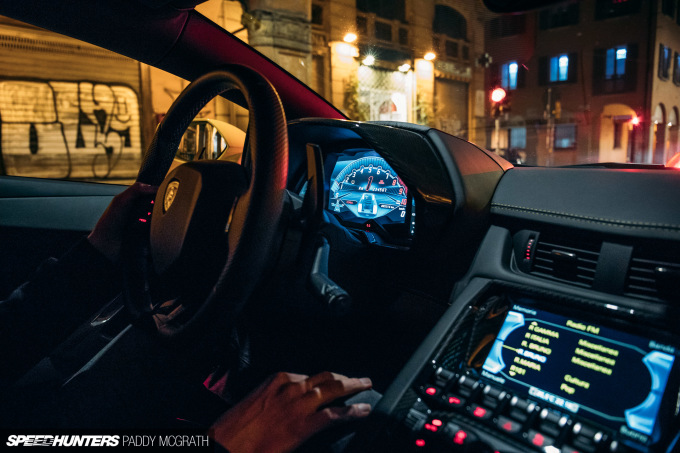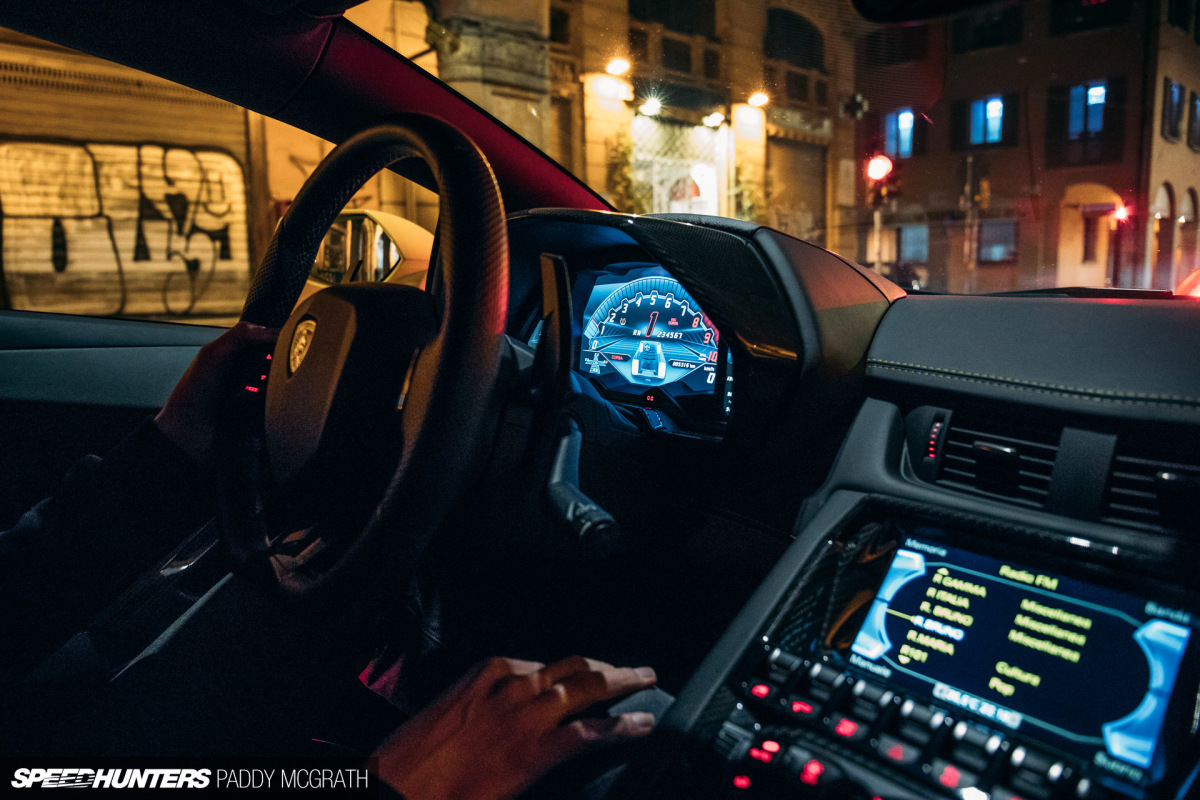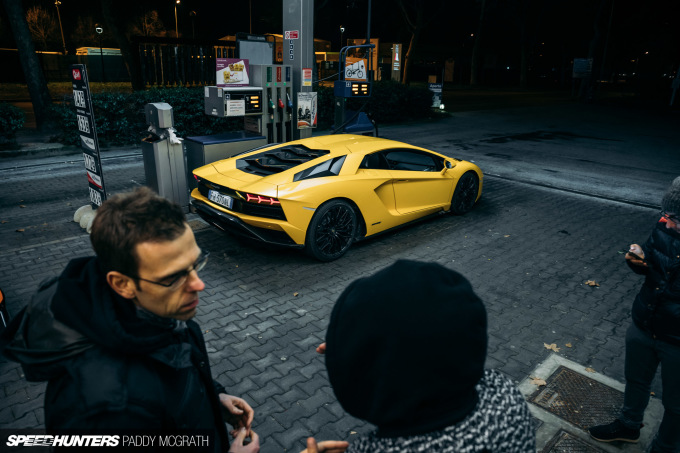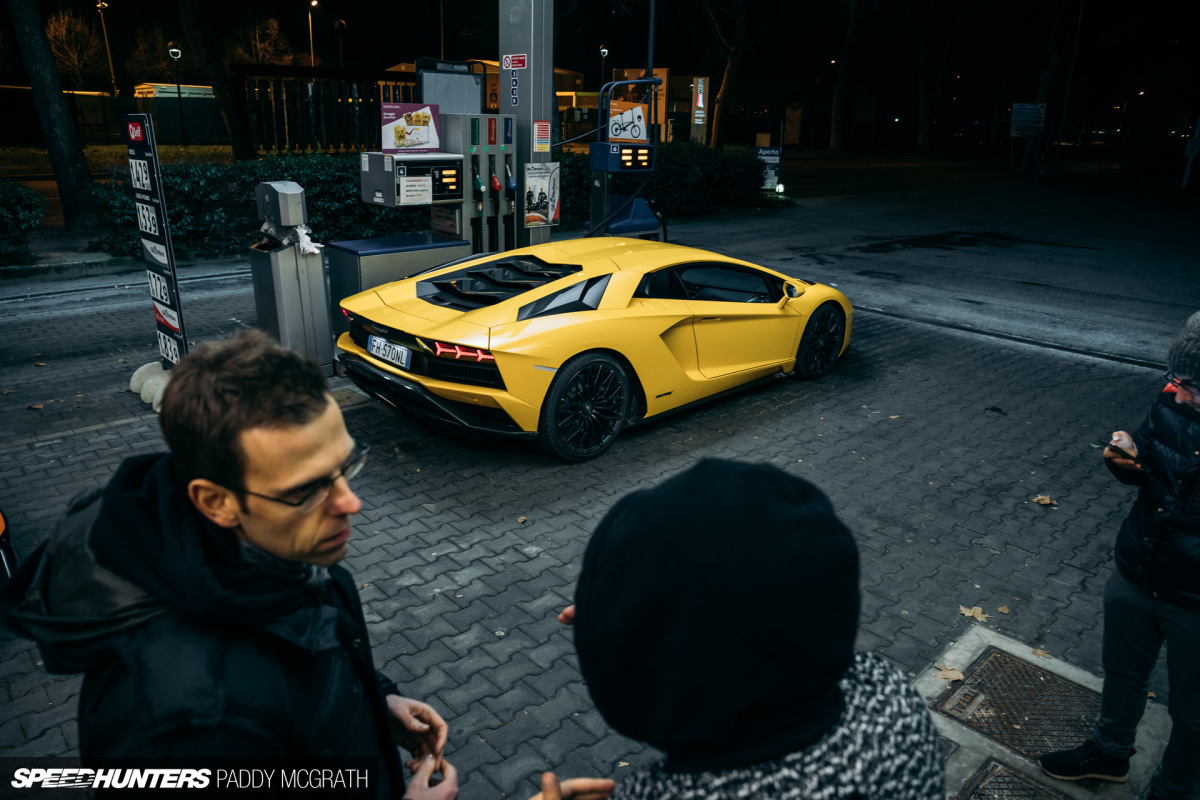 "I don't speak Italian very well, but I try my best, but the people here will always try to help you where in other countries, they will not. I think this is the second component and the third component is due to the history of Lamborghini and the iconic cars over the decades; the Miura, the Countach and the Diablo."
"As a child, I had a poster of a purple Diablo with a white interior on my wall, like so many people. With these cars, there's such a passion for them, and that's what I think the third component is."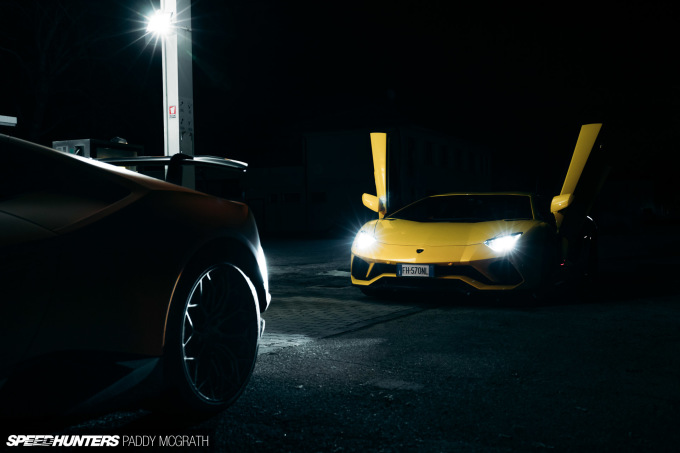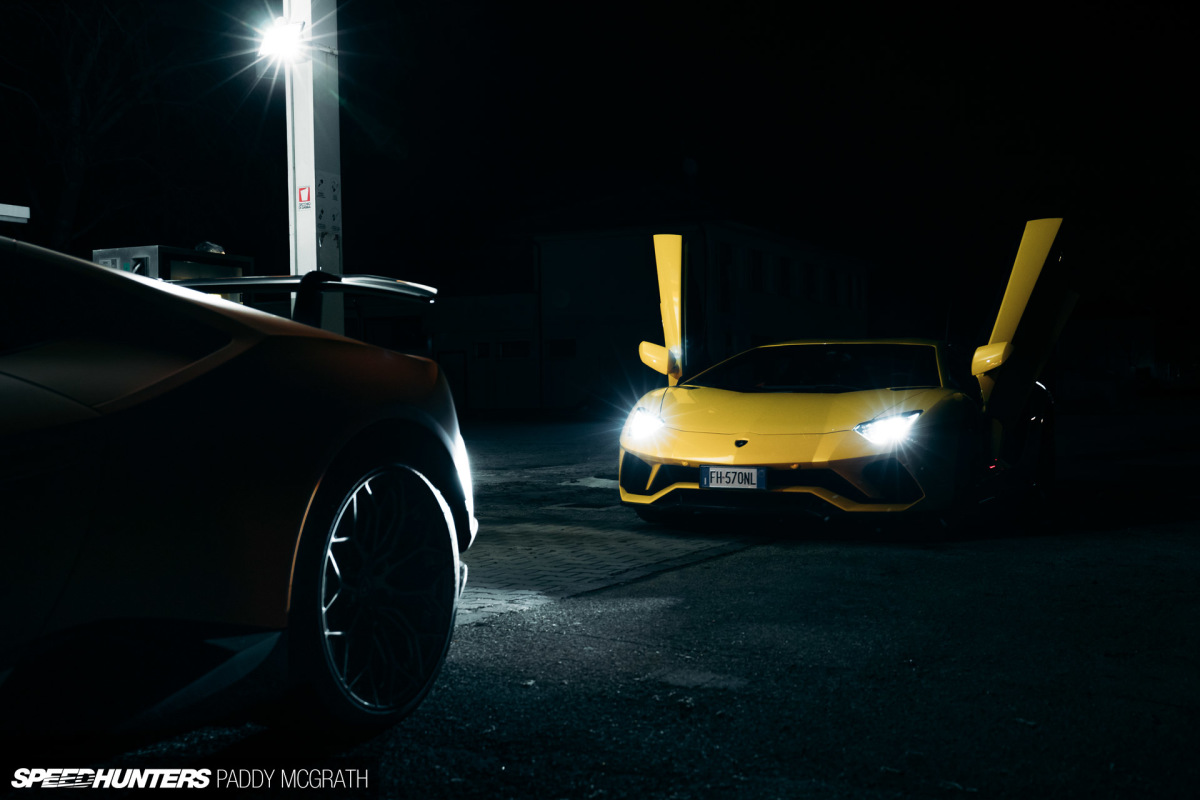 Rouven's understanding of and passion for Lamborghini is something we encountered time and time again when speaking with everyone working at the factory.
From the security guard who admitted us that morning, the kind lady at the front desk who gave us our passes, Rouven and all his team (hello, Mauro!), and the countless people who gave their time to explain their relevant departments and talk with us in detail about their areas of expertise. Everyone spoke with a level of pride that was nothing short of inspiring.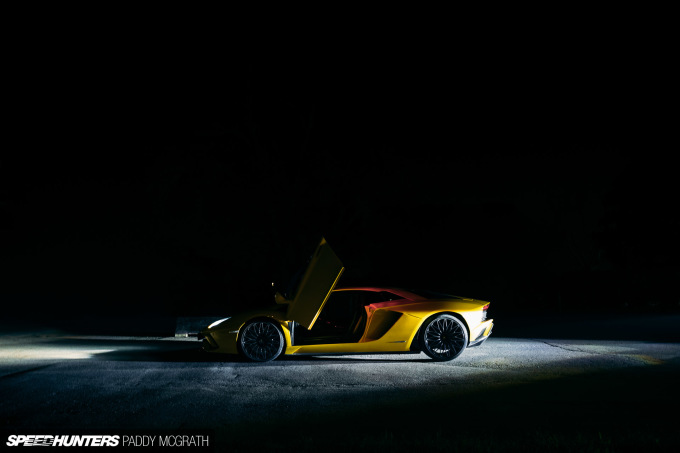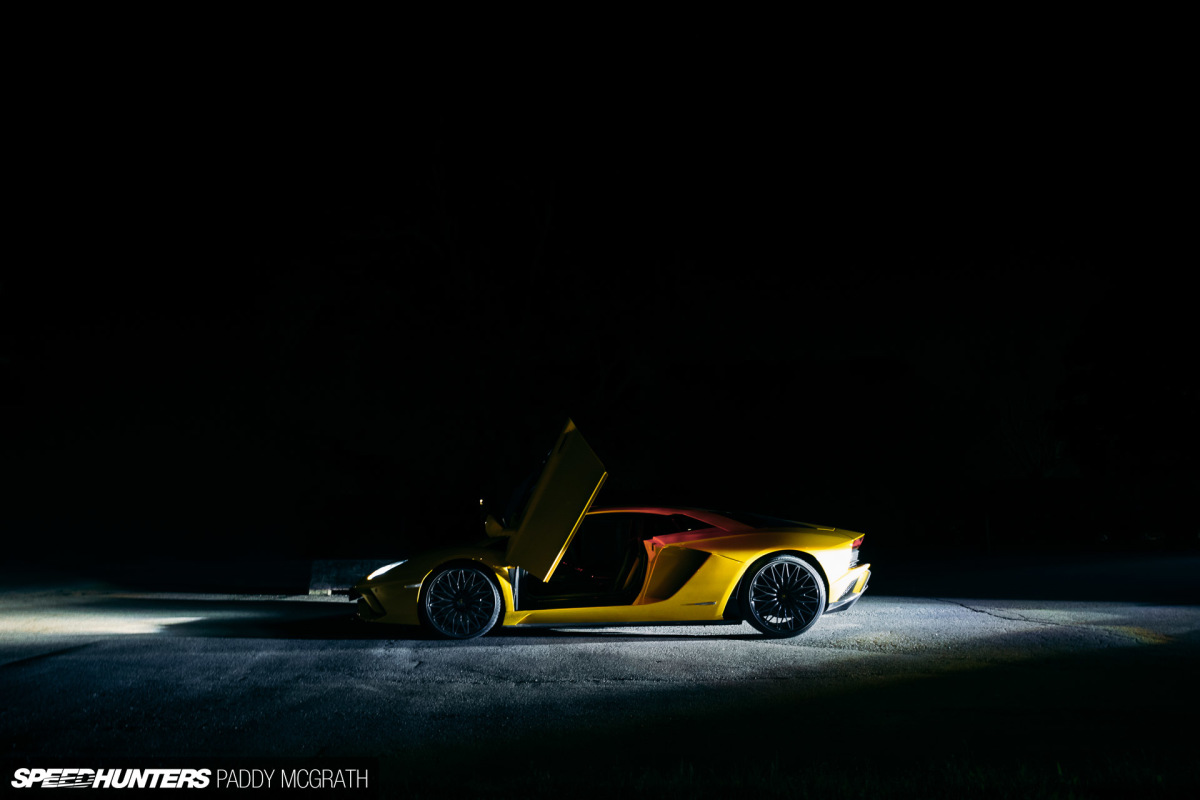 Even underneath a blanket of complete darkness, we continued to explore the Italian countryside, taking turns to drive both of the cars in order to appreciate the differences between them. To bring a naturally aspirated Lamborghini engine, whether V10 or V12, to redline is absolute food for the soul.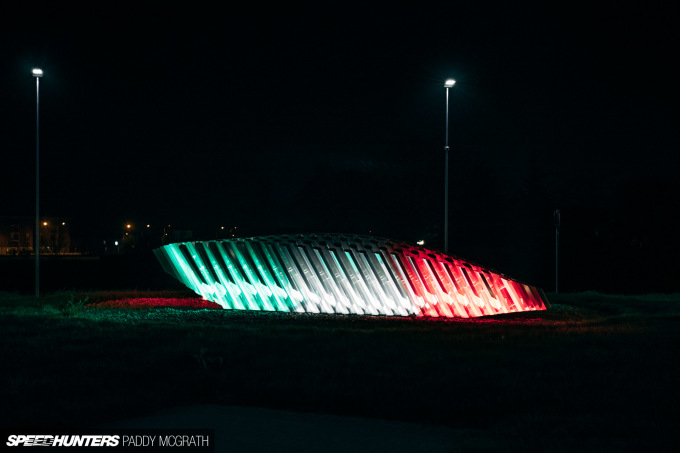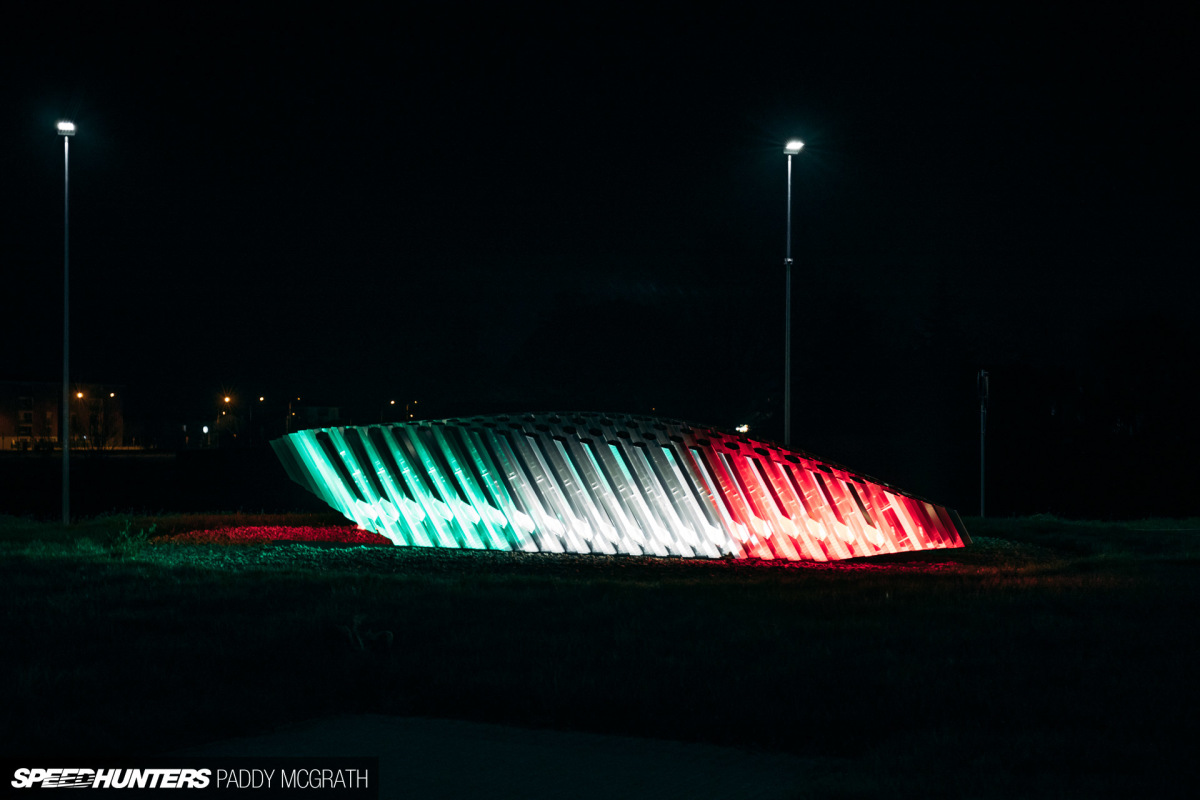 It was an occasion which drove home the fact that this marriage between Germany and Italy is one made in heaven. Without losing even a single iota of that special Italian passion or creative flair and flamboyance, the Germans have helped the company evolve immeasurably. The structures, efficiency and stability introduced have allowed Lamborghini to become its best self. It's the perfect balance of cultures and attitudes while keeping Lamborghini as a very Italian entity at the same time. The love and passion for the company from every employee we met and spoke with was unquestionable.
There was one question remaining, which we all really want to know the answer to: as a car guy, what is it like to work for Lamborghini?
Rouven smiled and without hesitatation replied. "For me? It's not work, to be honest. It's a dream come true."
Paddy McGrath
Instagram: pmcgphotos
Twitter: pmcgphotos
paddy@speedhunters.com
Cutting Room Floor