Welcome to Guam, a territory of the United States, situated four hours from where this story was written – the Philippines.
Guam and the Philippines are very much alike; they both enjoy crystal-clear beaches, barbeque parties, and a close-knit car community. As the connected global car culture is often talked about on Speedhunters, the story of Tom Akigami and his 1991 Acura NSX just seems right.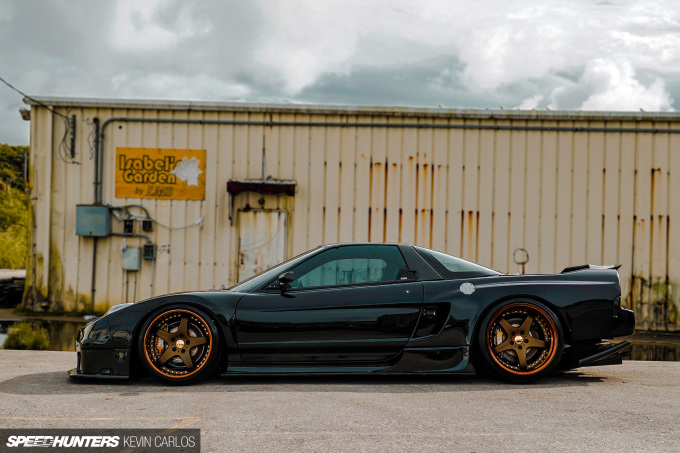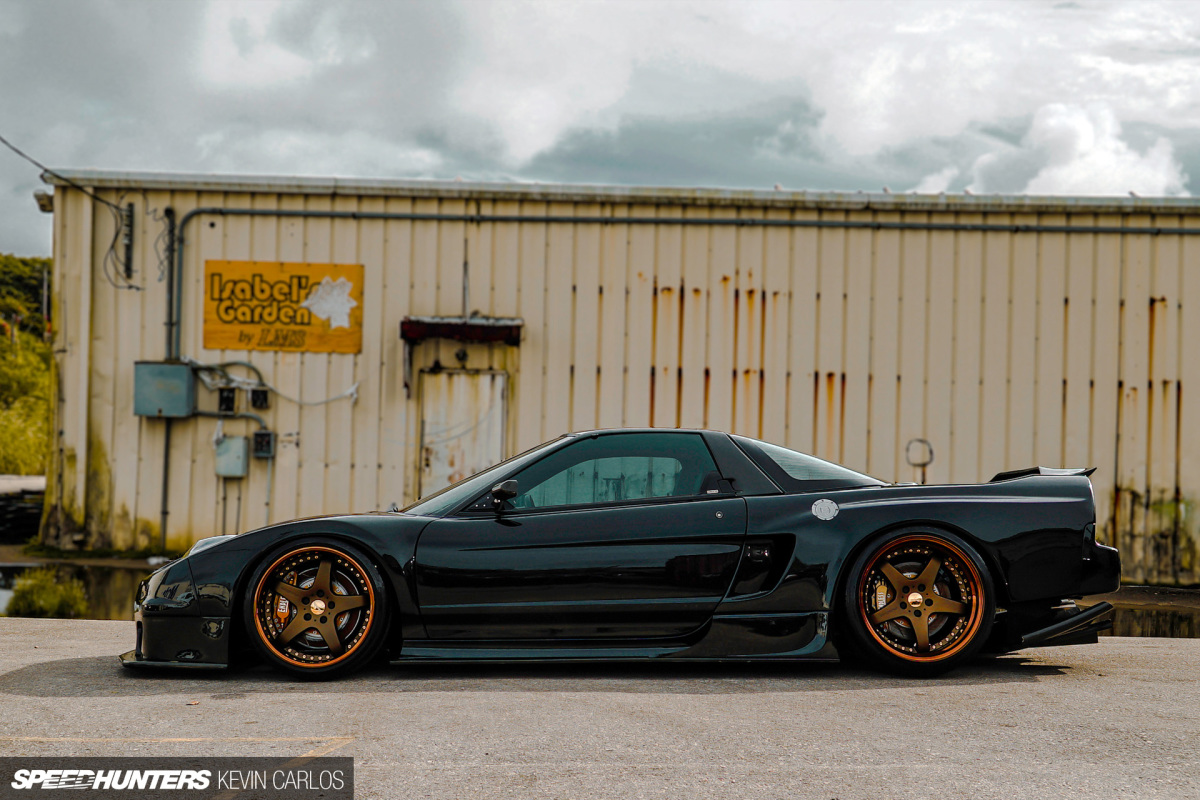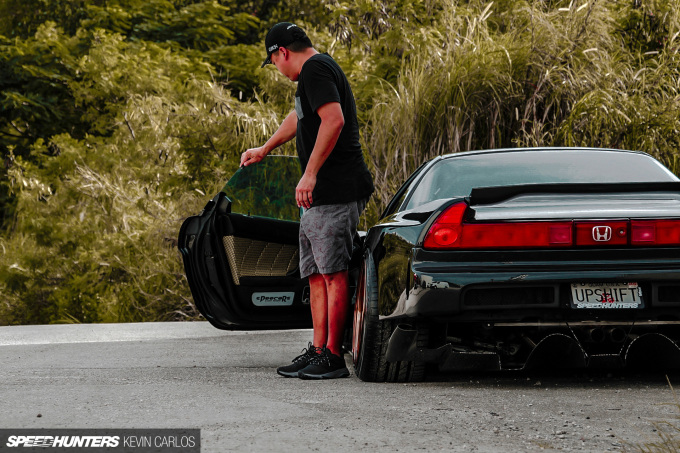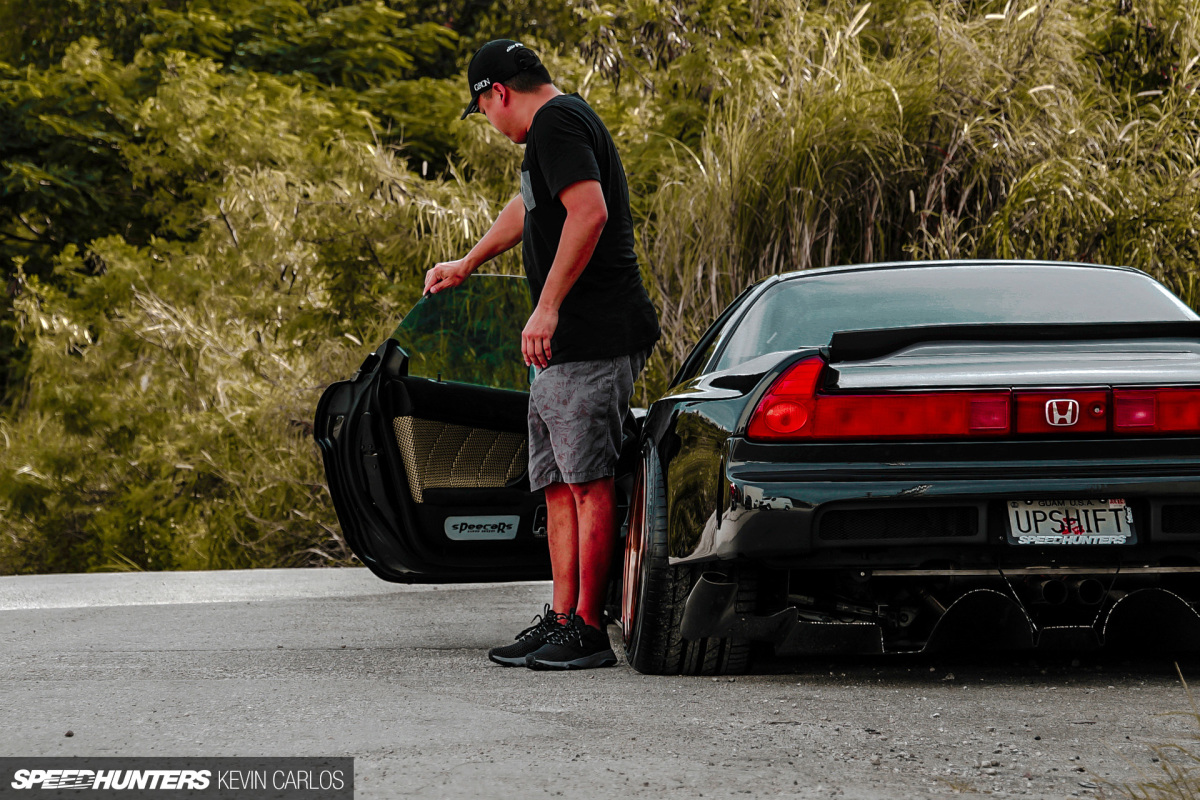 As the man behind UpShift Ent., Tom has been bringing automotive events to Guam for the past 13 years. They've included Cross Five, Battle Showcase, the Proline Drifting Championship, and the Offset Kings and Slammed Society shows – the latter being where I met Tom.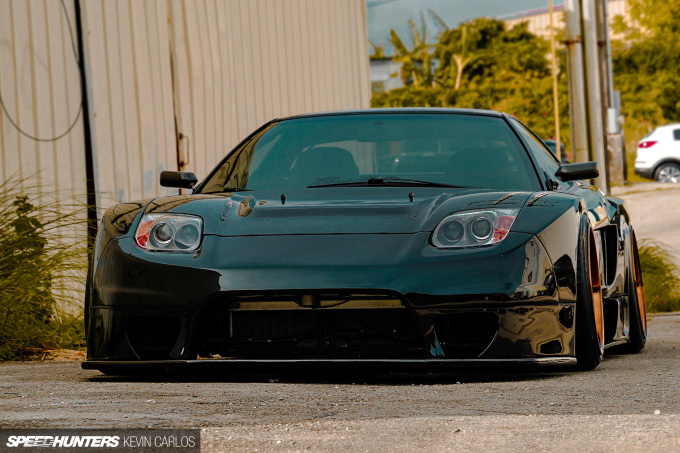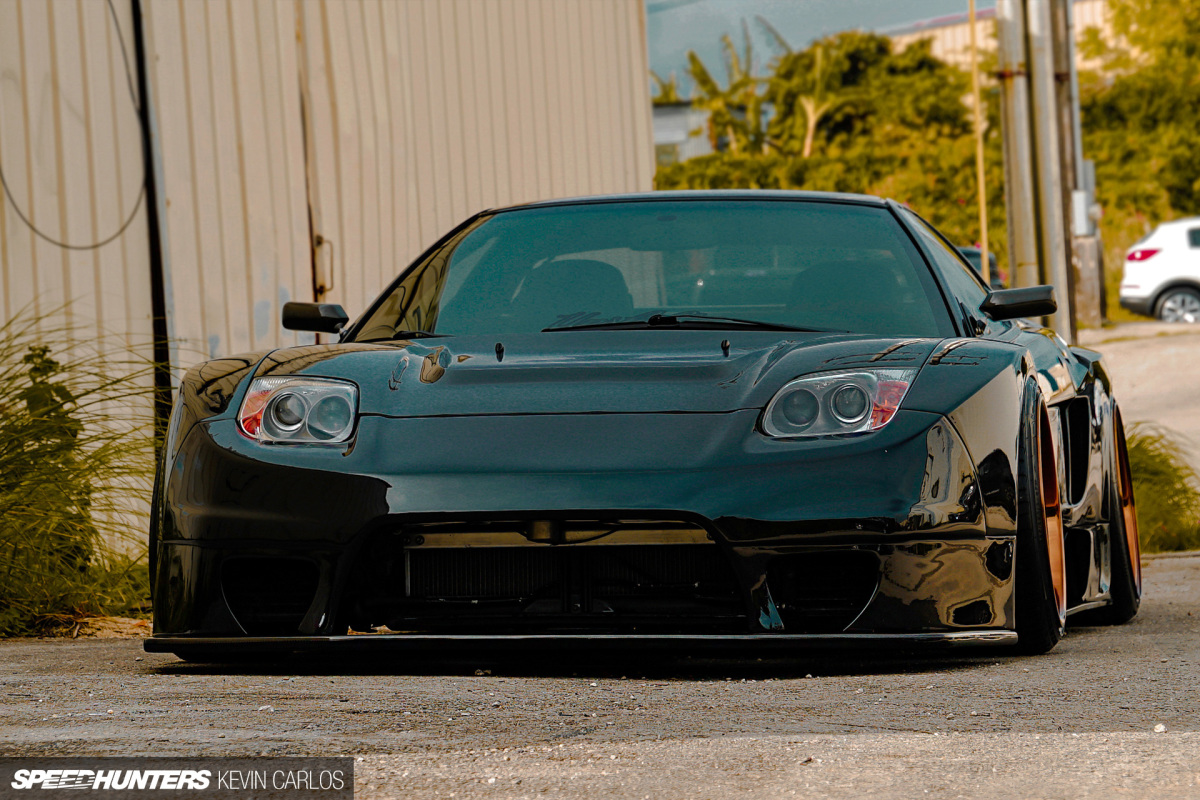 The story of this NSX starts when Tom purchased it from Honda's Guam dealership back in 2005. As one of around six NA1/NA2s on the island, Tom wasted no time making it his own by changing the wheels, dropping the ride height, and fitting a new exhaust system. This was just the beginning, although it wasn't an easy process given that aftermarket parts for the NSX don't exist in Guam. Everything had to be brought in from overseas.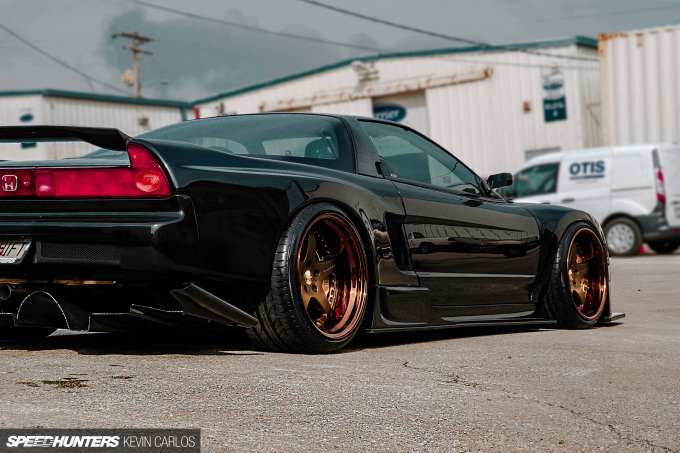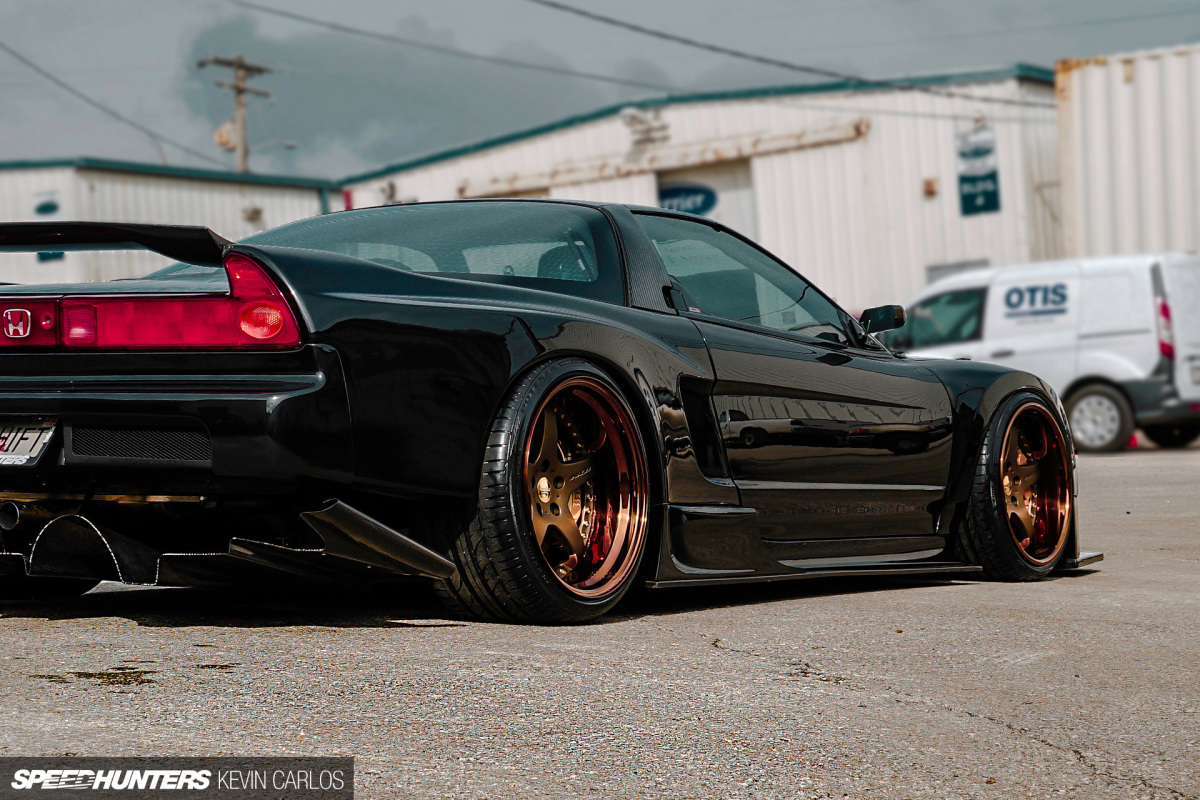 Back in a time when internet auctions weren't anywhere as big as they are now and social media was in its formative years, Tom took the traditional route and sourced parts through meeting different people within the global community. During a trip to Osaka, Japan for a Cross Five Event, connections were established with the help of Hiroshi Sawada of Art Factory Graphics (AFG). This particular trip introduced Tom to the world of Inoue-san, the man behind Sorcery Design Creation International.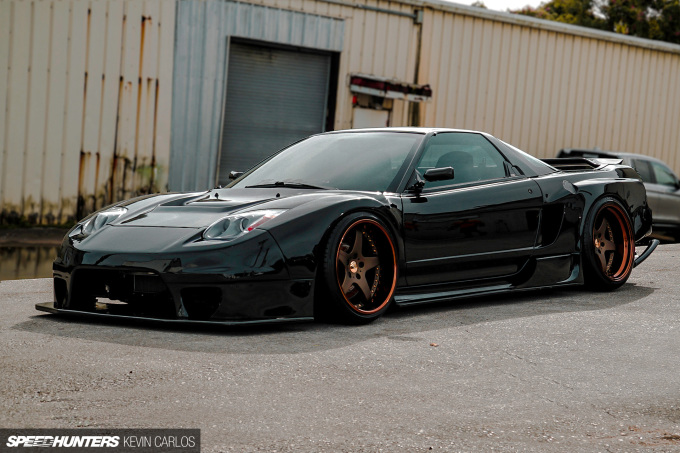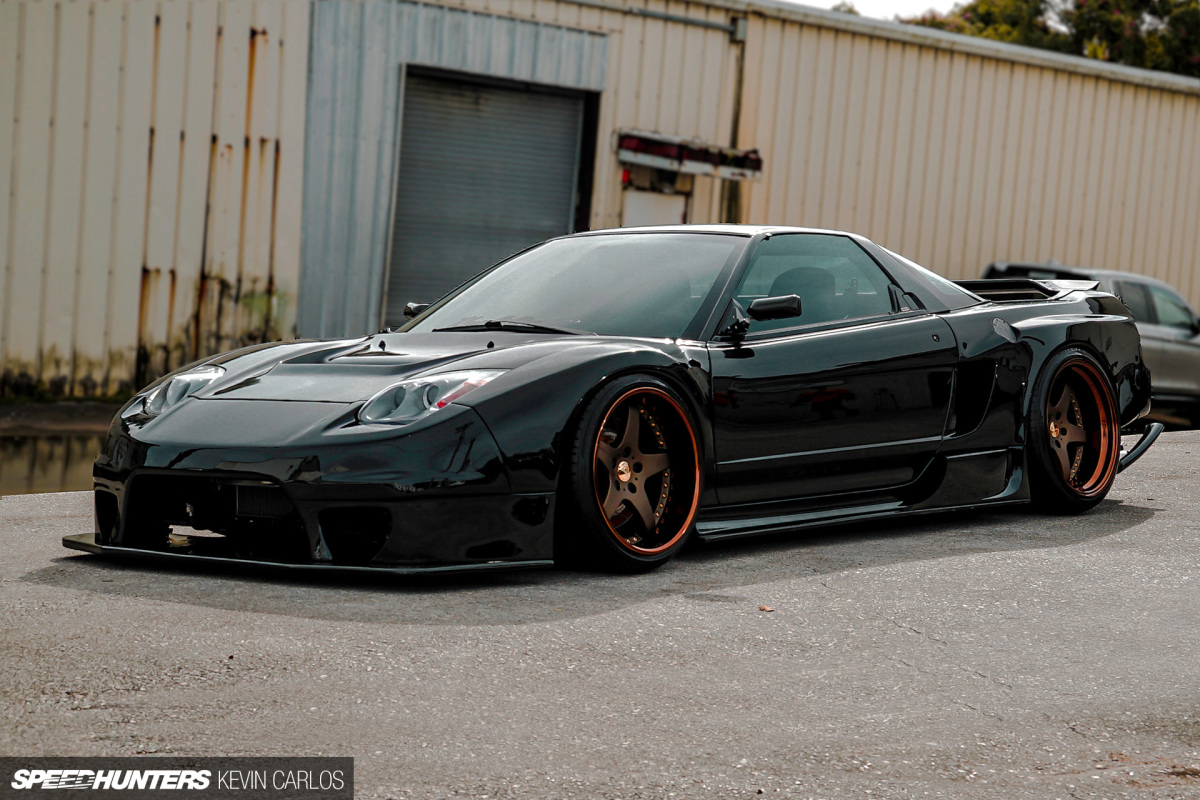 To start the Sorcery wide-body conversion, the NA1's pop-up headlamps were first face-lifted with 2002 NA2 equivalents. To match the modern update, NSX Type R parts, including taillights, door handles and garnish plates, were also installed. With the 10-piece Sorcery CFRP kit focusing on GT style, Tom changed things up a bit by highlighting the NSX's timeless design with a sophisticated Do-Luck rear ducktail, while infusing parts from Sorcery's V2 kit into the V1.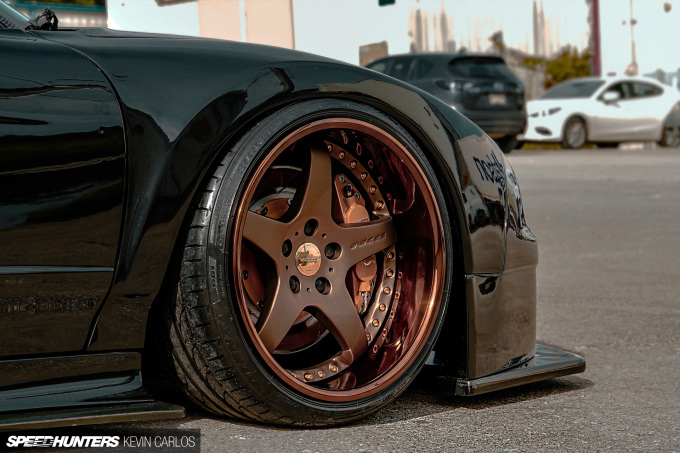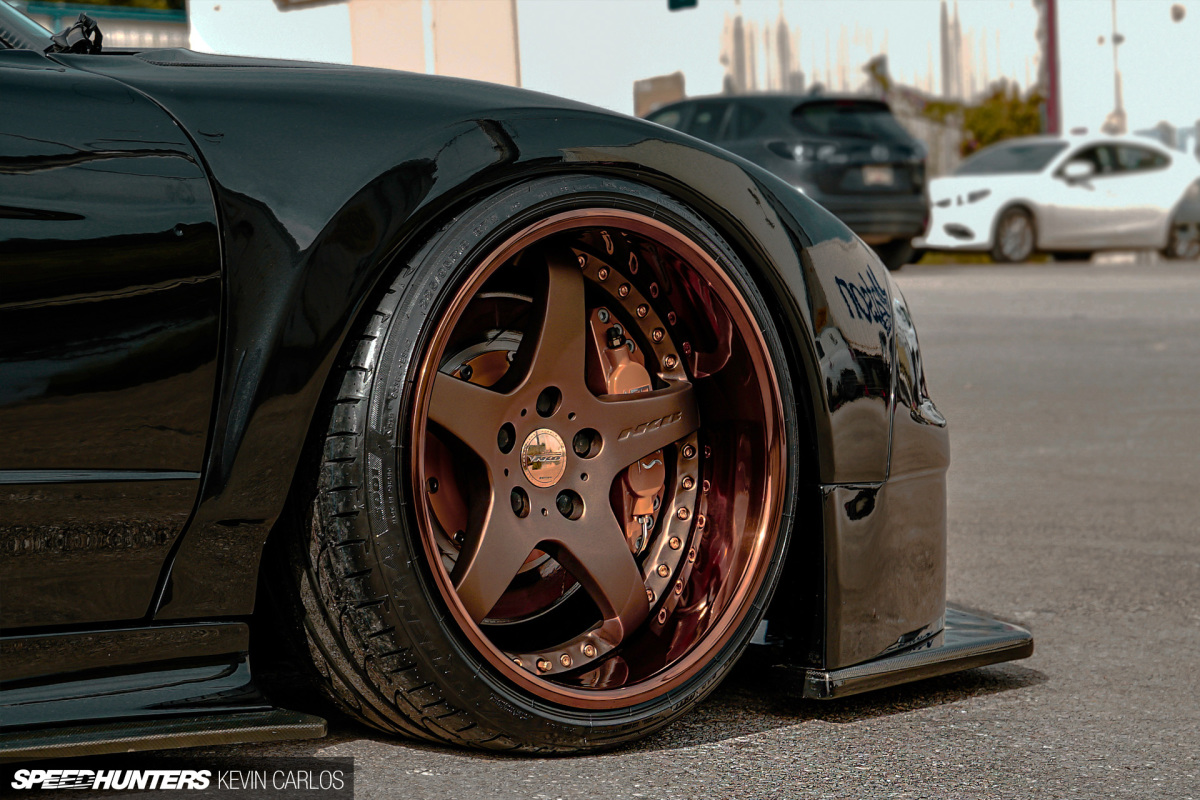 Now on its third set of wheels, the car features one-off, powder-coated matte bronze Seiken NKBs – 18×9.5-inch -19 in the front and 19×12-inch -6 at the rear – with custom polished/liquid bronze coated lips. With the help of Wheel Flip, the set is finished off with gold hardware from SSR. As for the tire spec, Tom's fitted 225/35R18 Bridgestone Potenza S001s and 295/30R19 Bridgestone Potenza S-04s feature front and rear respectively.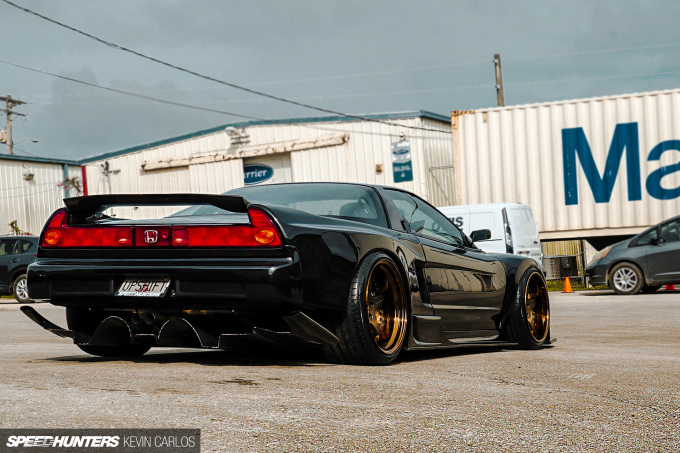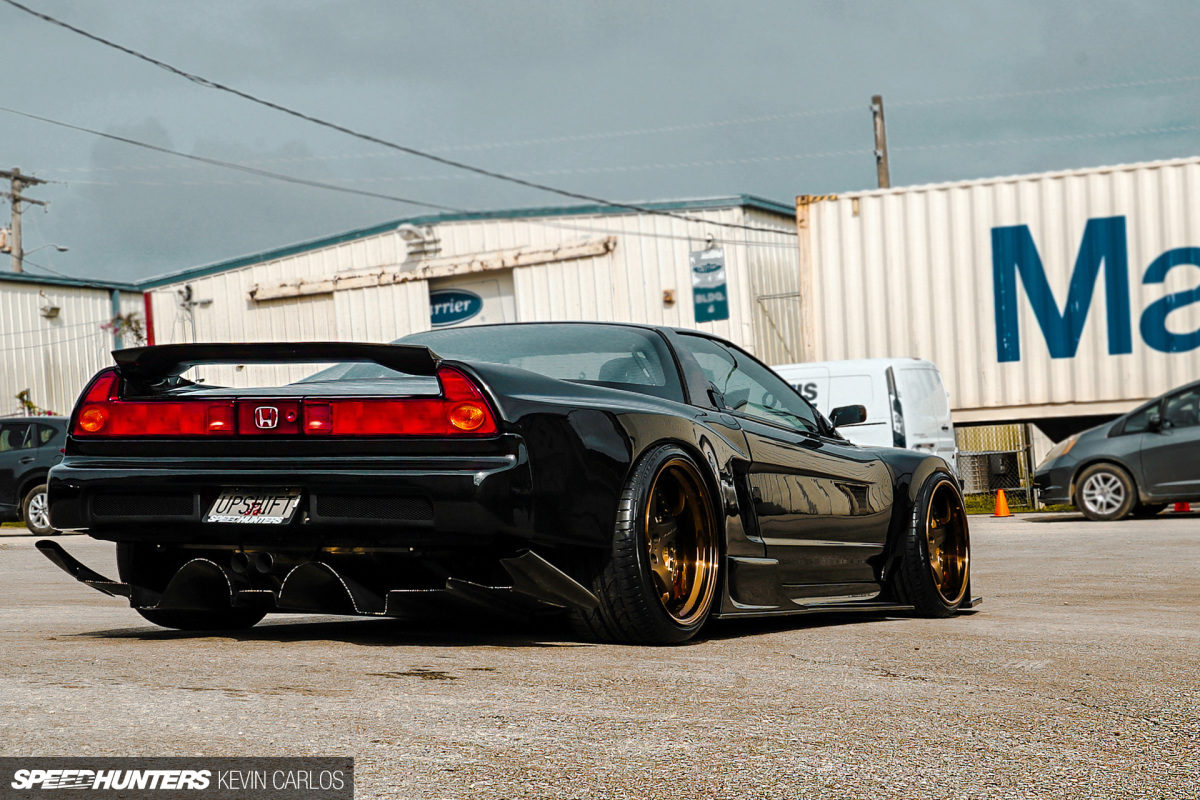 Engine upgrades haven't been overlooked either. There's a Taitec straight-pipe exhaust system finished off with a Sorcery GT muffler, plus a range of Science of Speed parts including coolant tanks, catch cans, and valve covers. Tom recently got his hands on a set of Science of Speed ITBs and and a rare NSX Ikeya Formula sequential shifter, so those parts will really solidify the build when they're added.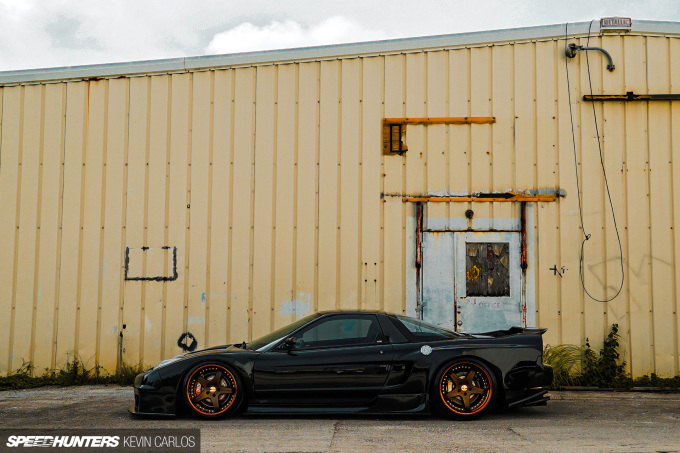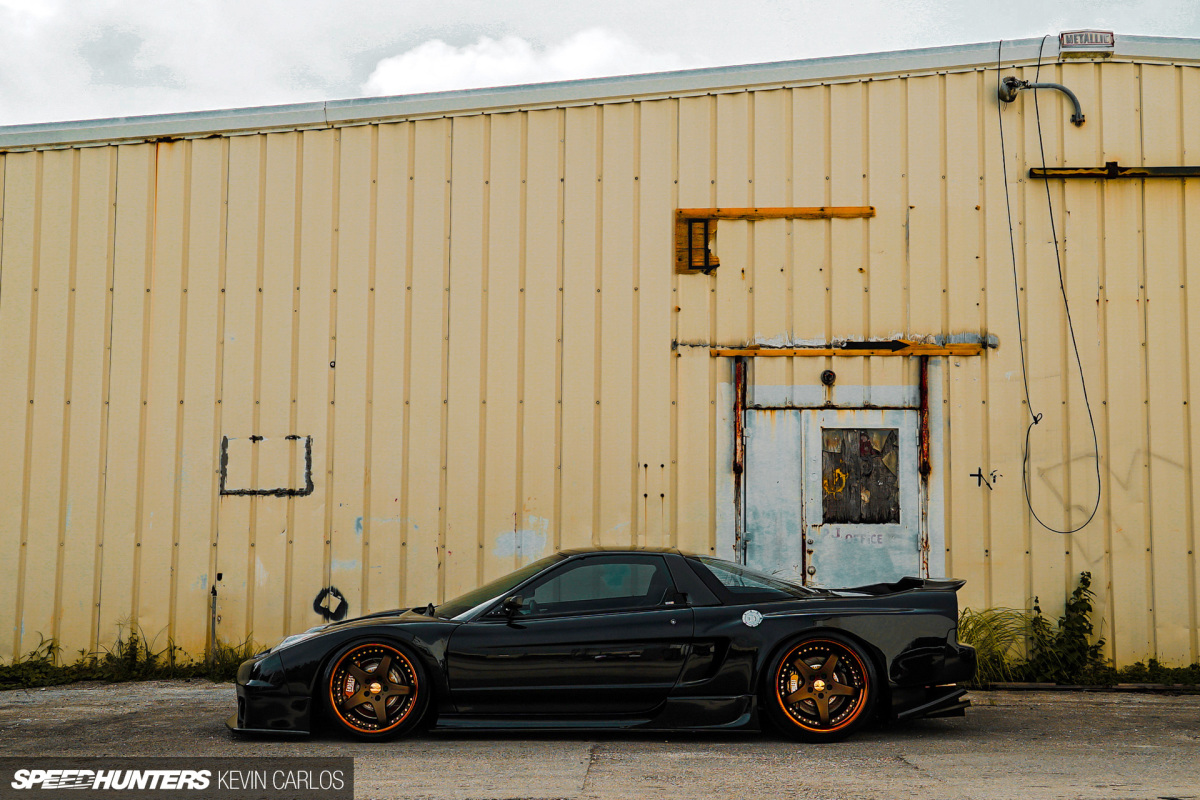 The NSX rides on BC Racing coilovers with a retrofitted cup kit from Umbrella Auto Designs in Seattle. Stopping power comes from Endless 6-piston calipers with Endless 2-piece slotted rotors up front, and Endless 4-piston calipers with Endless 2-piece slotted rotors out back.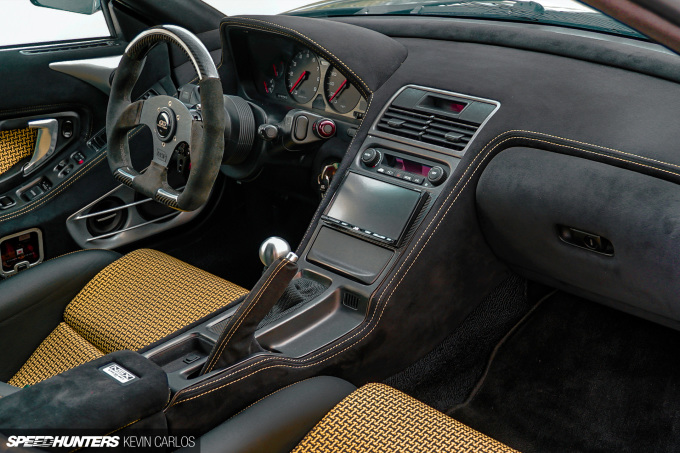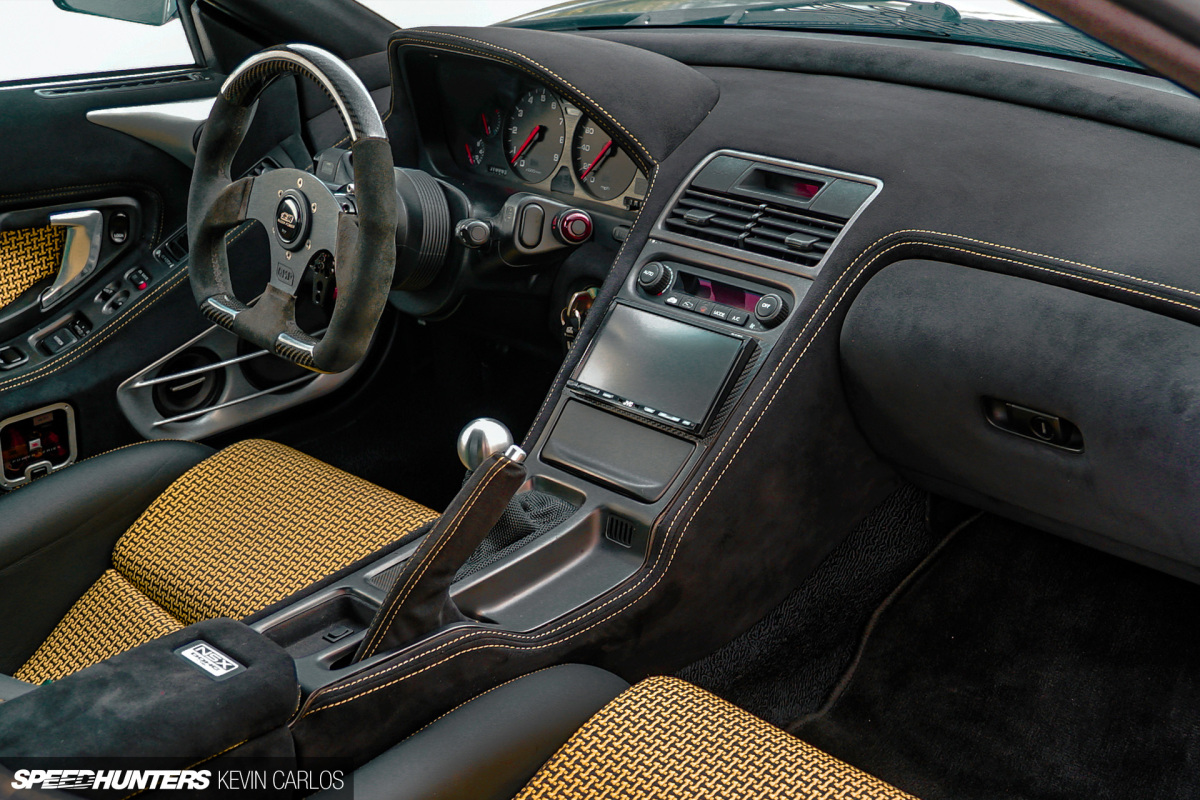 As Tom wanted the interior to match its full custom Alcantara dashboard, headliner and trims, small details such as the visors are now black thanks to the Acura's JDM Honda counterpart. The seats are Recaro Pole Positions.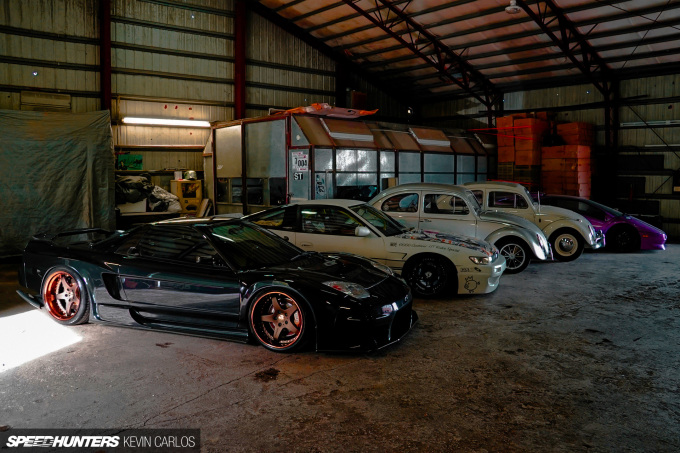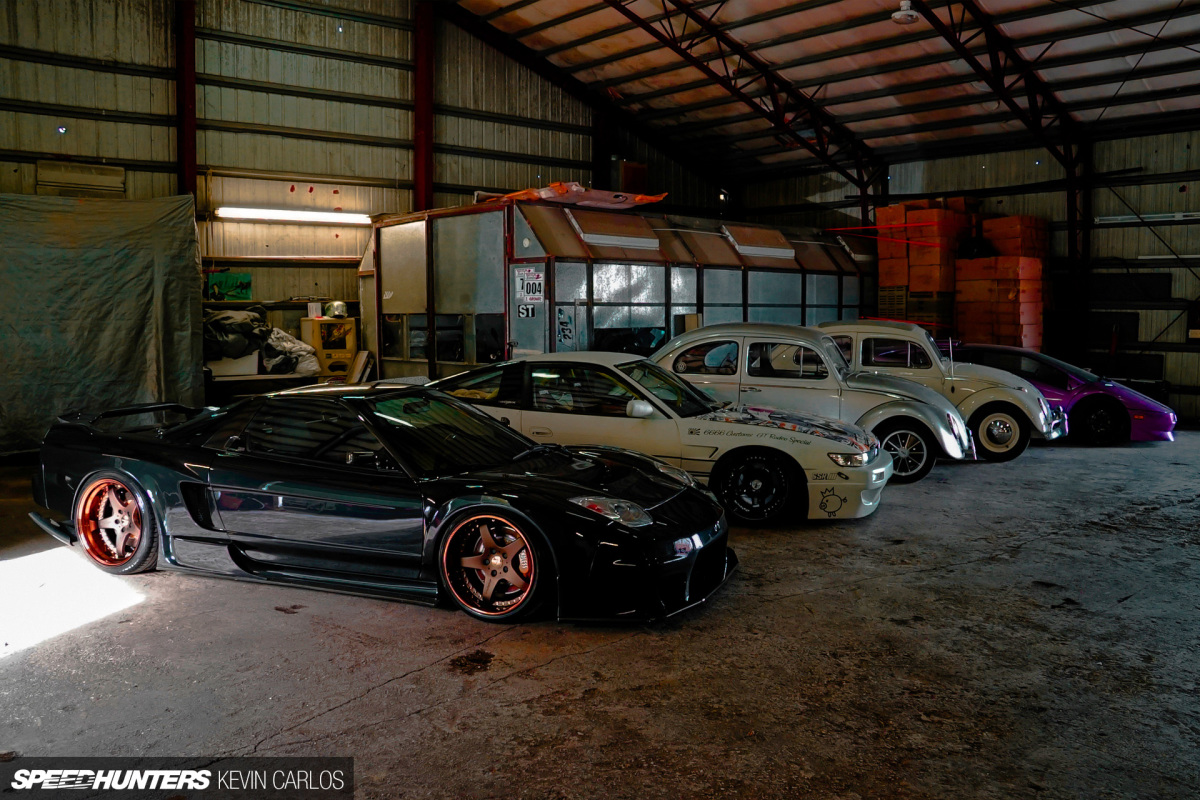 Tom admits that finishing off the NSX was quite a challenge. During the process, the car was simultaneously built together with five different projects, including two Rocket Bunny builds, an LS3 180SX and a Sileighty – all before TRA Kyoto's global expansion.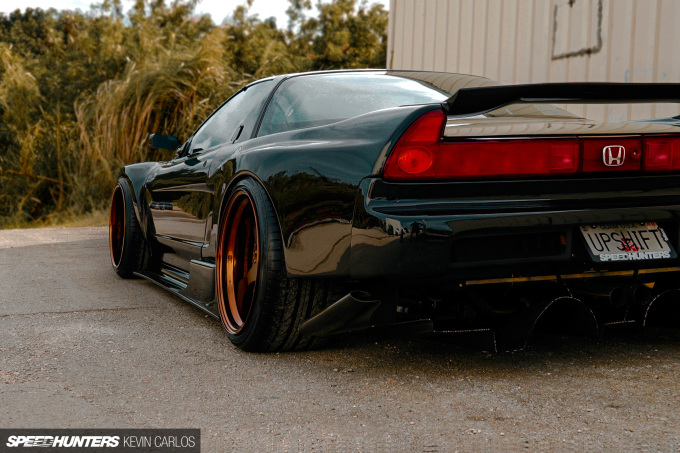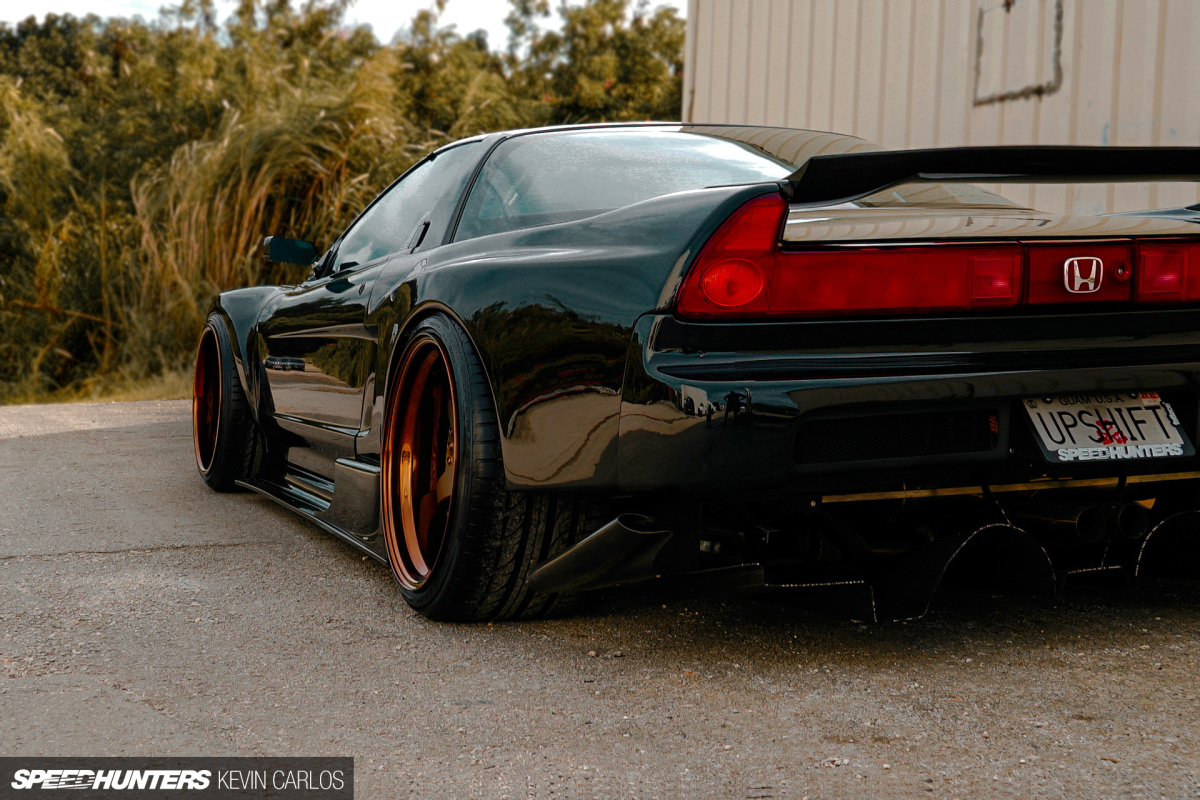 With the NSX now reaching a whole new dimension in terms of value and collectability, Tom reflects that the time and effort invested into the car was significantly worth it. Today, with over a decade of ownership, the end goal of bringing enthusiasts together in Guam has been achieved. The car is just a bonus.
Kevin Carlos
Instagram: kevcarlos
How To join the IATS program: We have always welcomed readers to contact us with examples of their work and believe that the best Speedhunter is always the person closest to the culture itself, right there on the street or local parking lot. If you think you have what it takes and would like to share your work with us then you should apply to become part of the IAMTHESPEEDHUNTER program. Read how to get involved here.