Since I was in high school, I always dreamed of owning an Evo.
It didn't matter which version, I just told myself that I needed to get one. But I never thought that dream would actually become a reality.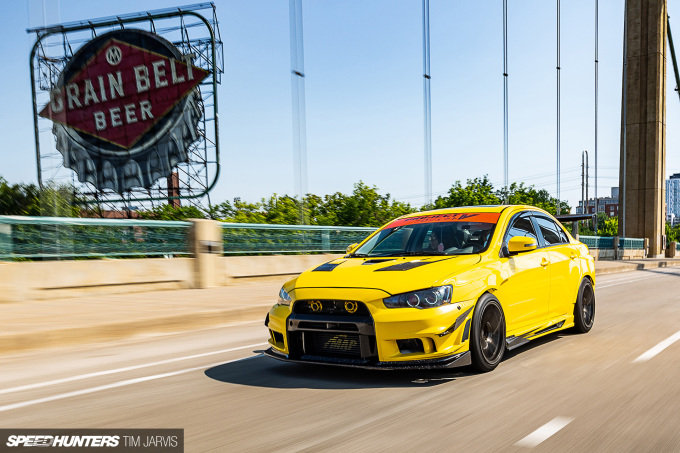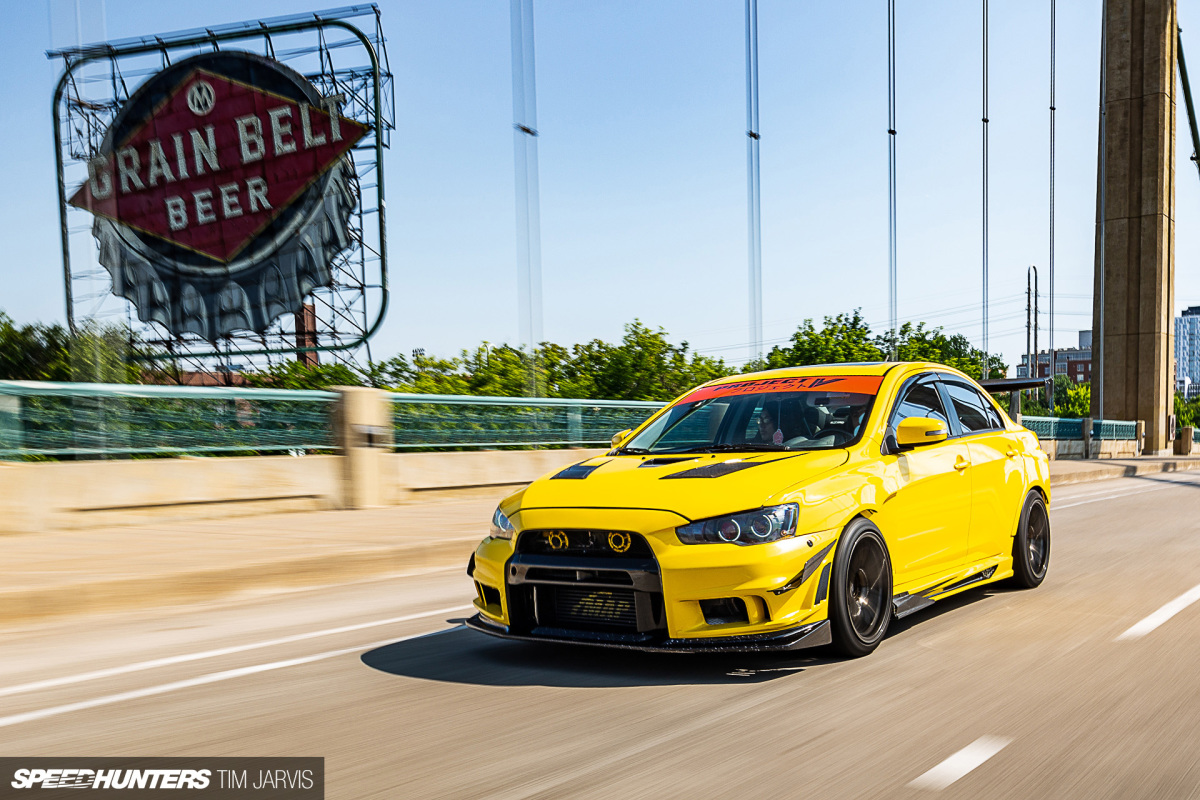 I got Veena, my Mitsubishi Lancer Evolution X, in 2015. She only had 10 miles on her, and I knew she was destined for great things. I named her Veena after my first performance car named Vee, which was a 2014 Lancer Ralliart. I wanted to continue the name in some way, but it had to be a bit different, simply because it was a new project.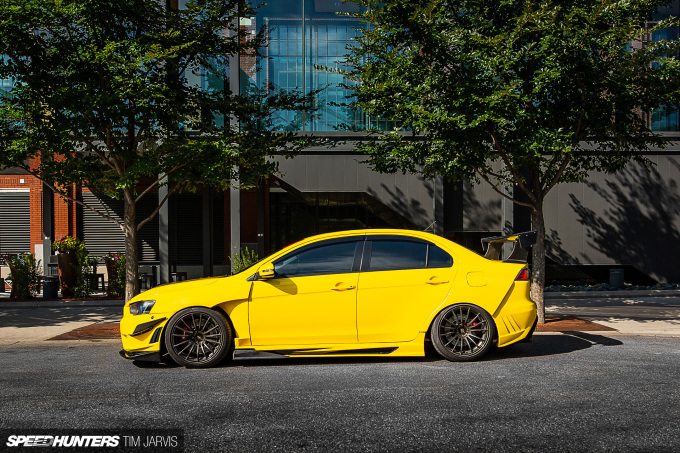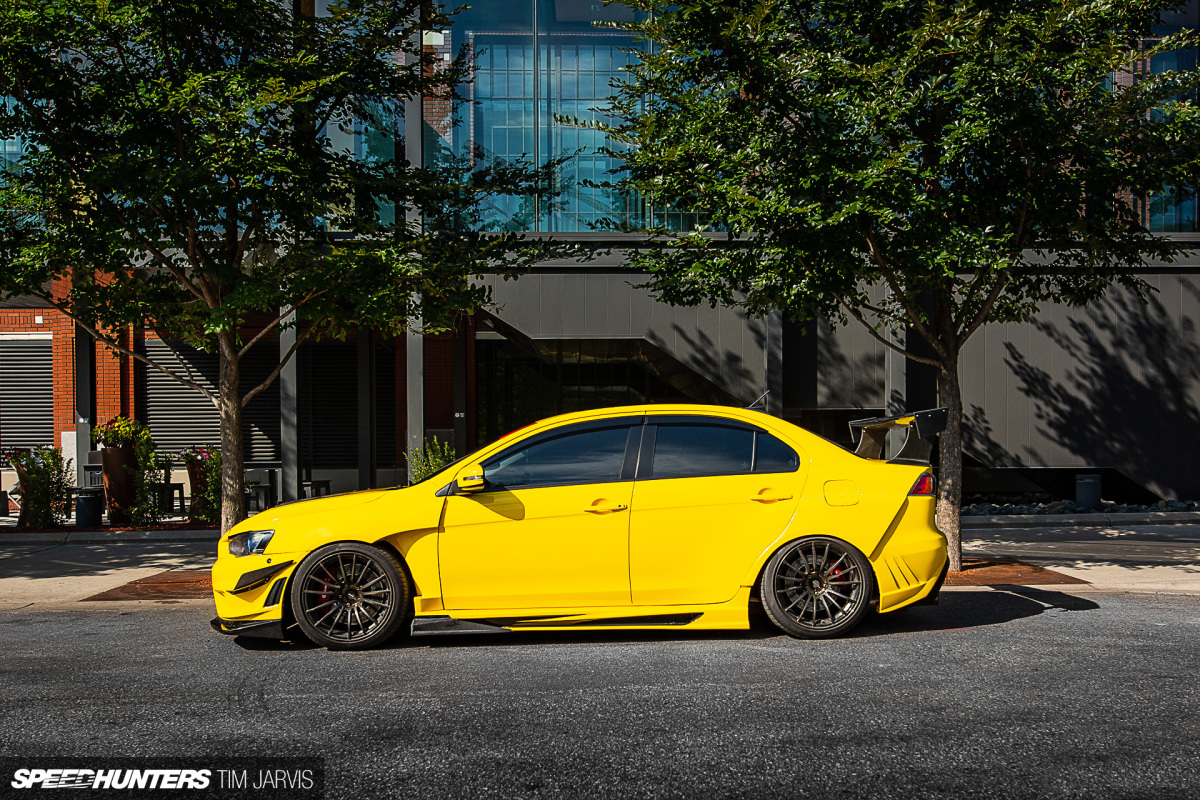 Veena left the Mitsubishi factory painted in Wicked White with every option ticked, although I ended up swapping out the heated leather seats for cloth Recaros. The fact that she was a newer Evo at the time, and hadn't been played with was important to me.
I really wanted to create something unique; the streets didn't need another Stormtrooper roaming them.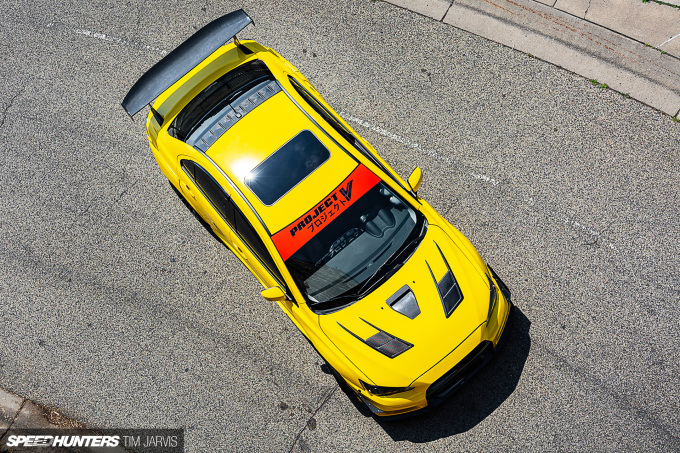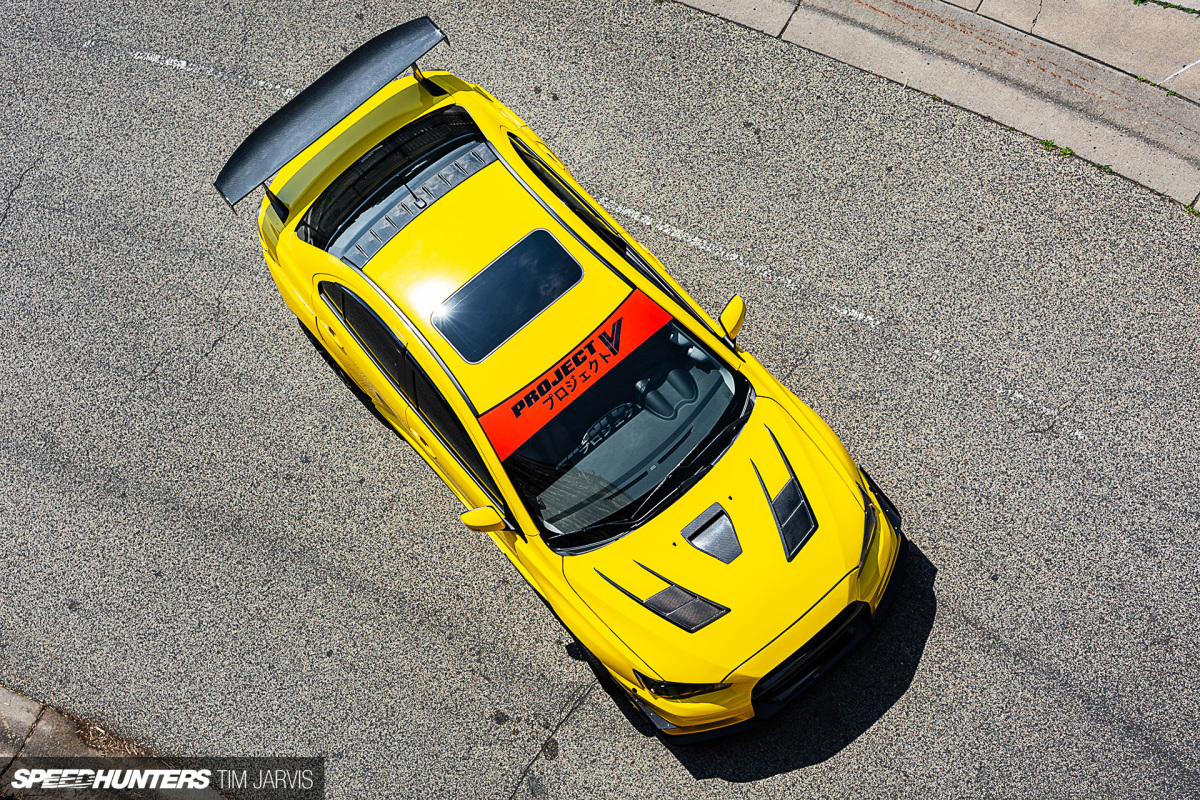 My inspiration for the car's current color came from the Evo VIII. Since the Evo X was never offered in yellow, I asked the dealership if they could wrap the vehicle for me, and this is the result.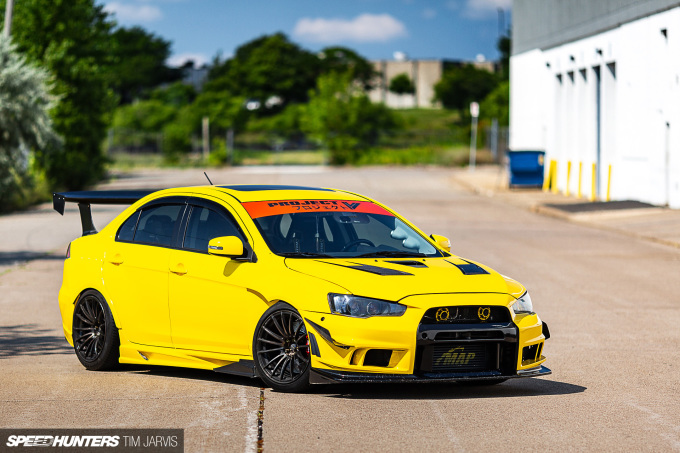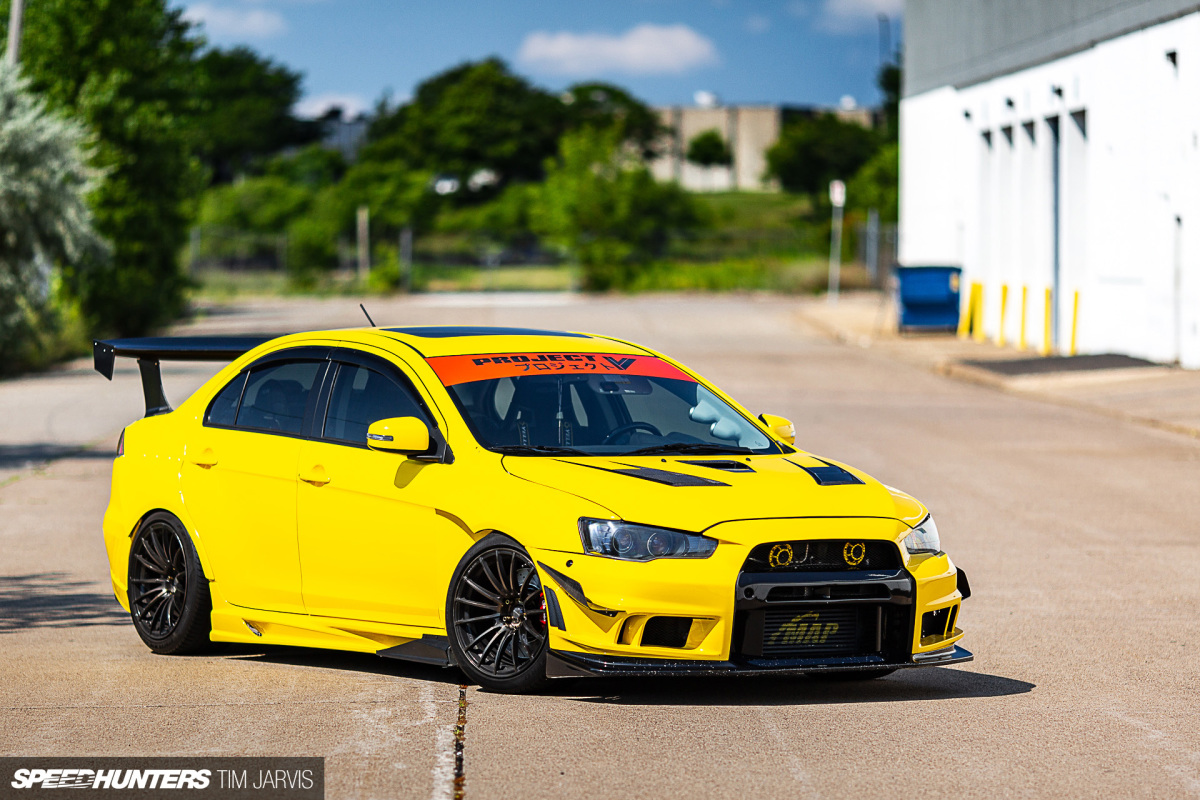 I'd have to say that my favorite thing about the car is the fact that it's modified to be unique to my taste. She is my very own personalized ride, but I'm not done yet.
At the top of the windshield is a red banner that reads: Project プロジェクト V. Project V stands for Project Vision. Think of a goal: you set it, do what it takes to reach it, accomplish it, and then move to create a new goal and repeat. To me, a vision is a never-ending goal, something you will continue to strive to better, to create the perfect version of you, the perfect machine, or simply just the perfect version of whatever it is in your eyes.
I have learned a lot with Veena, and I will continue to learn more as time goes on.
To some it may sound a bit lame, but to me Veena is more than just a car, she is more than just a hobby. What I do with her is like my passion, or rather an extension of myself.
People think a car is just a machine that gets you from point A to point B, but the fact is they can be so much more that that. Think of the relationship between two people; you bond with each other by doing various things together, talking together, as well as just being in each other's company.
To bond with something does not mean that what you bond with needs to be a living, breathing creature. It can be something that you are always with, something that makes you smile, and makes you want to look back every time you walk away. Something that just makes you happy.
My car is one of the biggest things that makes me happy, and that makes me very ambitious.
Robby Pham  
Instagram: veena_evox
Photos by Tim Jarvis
Instagram: photosbytrj
How To join the IATS program: We have always welcomed readers to contact us with examples of their work and believe that the best Speedhunter is always the person closest to the culture itself, right there on the street or local parking lot. If you think you have what it takes and would like to share your work with us then you should apply to become part of the IAMTHESPEEDHUNTER program. Read how to get involved here.