We're slowly closing in on the 30th anniversary of the Subaru Impreza, and in that short amount of time we've seen drastic evolutions and commonly accepted definitions of the model form.
The older examples are becoming cannon fodder for those wishing to find success with the chassis on the circuits or in the rally stages. The younger models are captured by a group obsessed with automotive styling and extravagant modification. As more is developed for these cars, the newest generations are finding homes among all enthusiast crowds.
Make as many poorly-formed jokes about the owners of your typical Subaru as you want, but in its short lifespan the Impreza and its performance variations have made a real impact in the automotive world.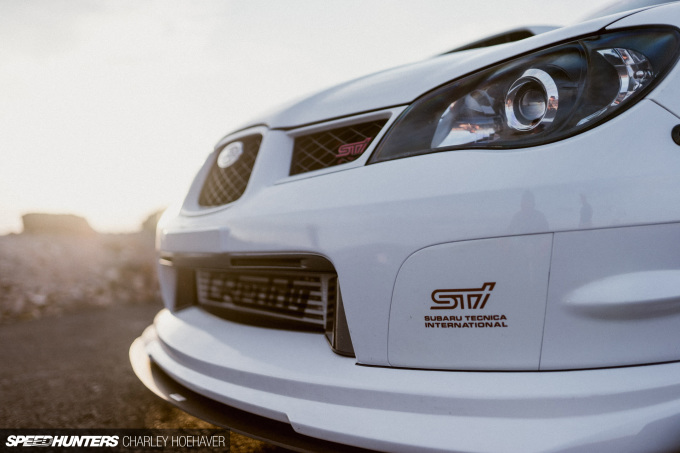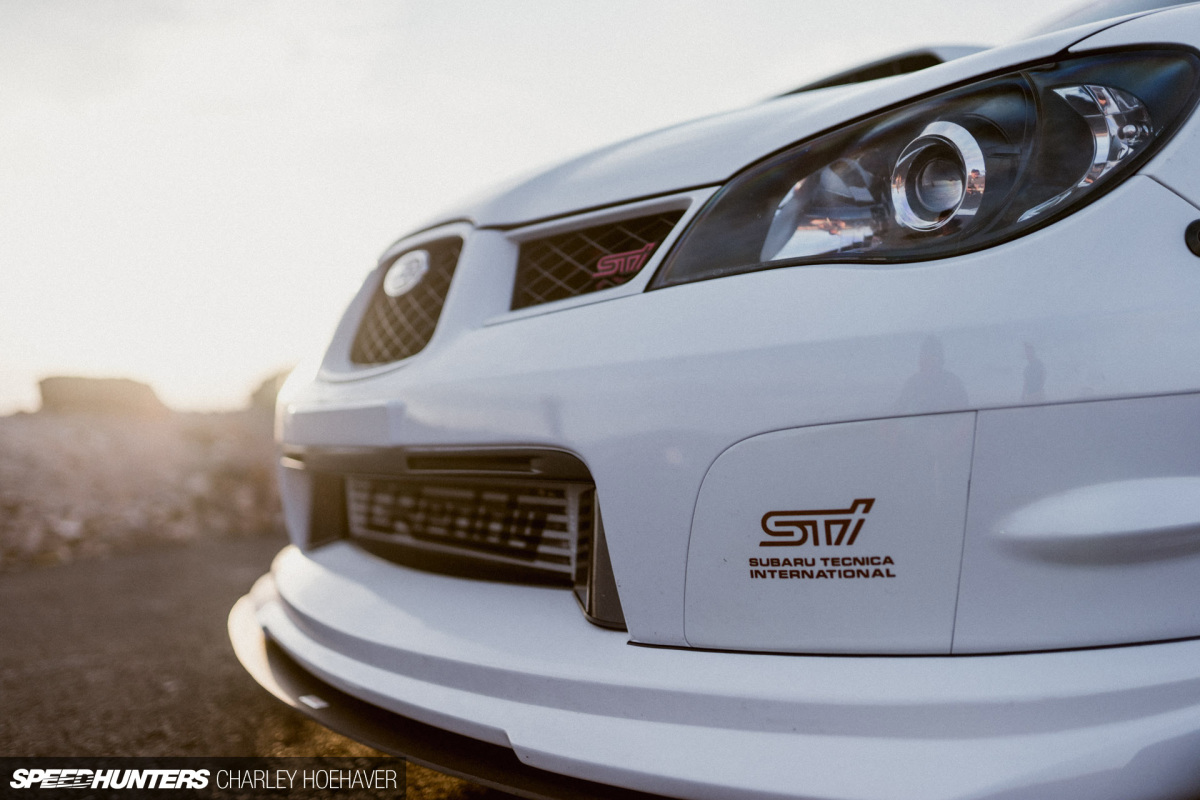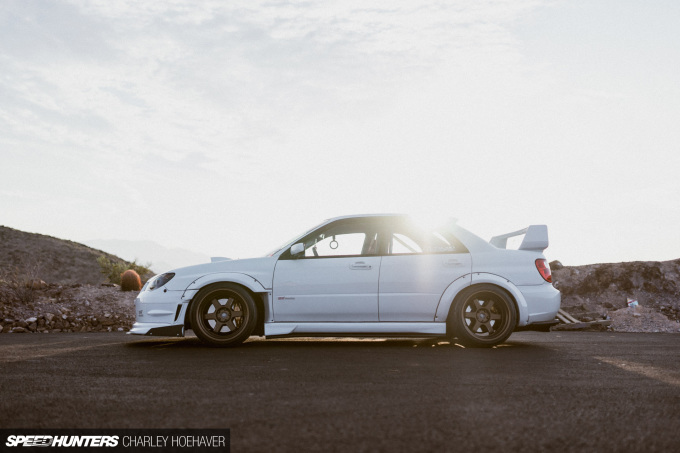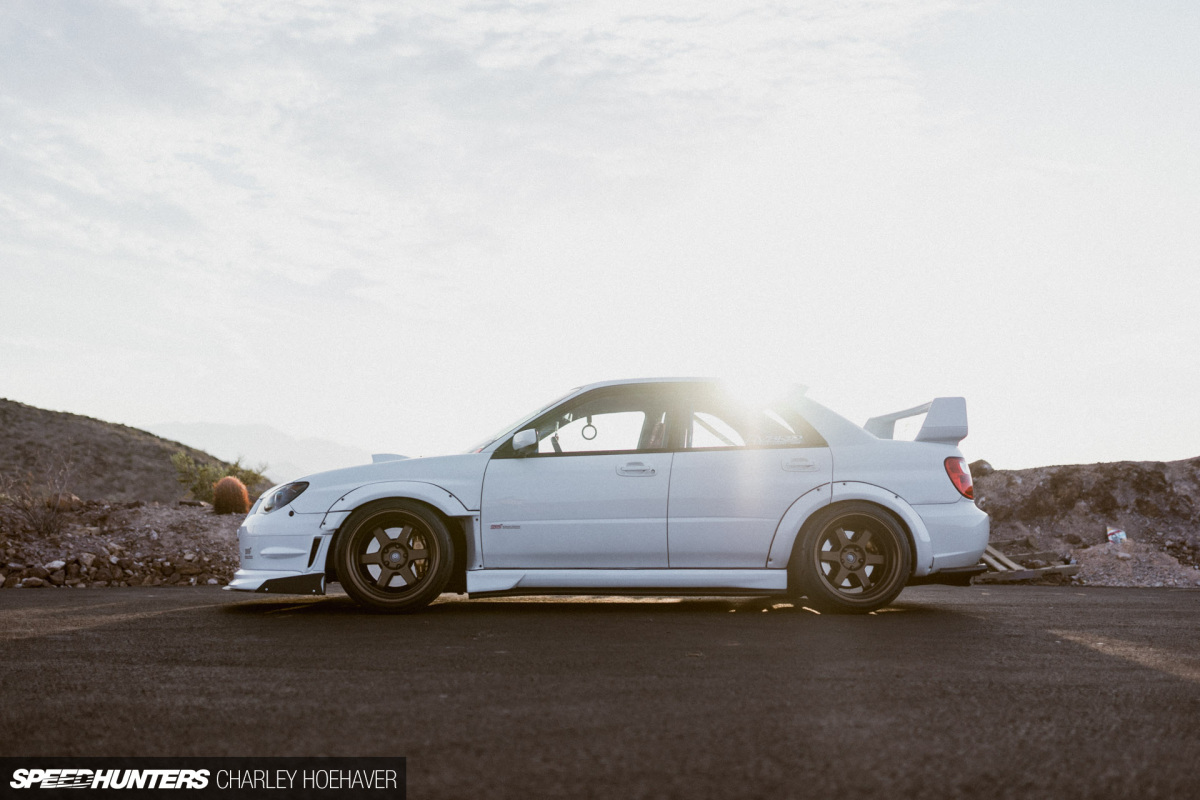 You won't find Ronne's Impreza WRX STI barrelling down tracks or starring as the lead in yet another stance video montage. But in either situation it would be right at home.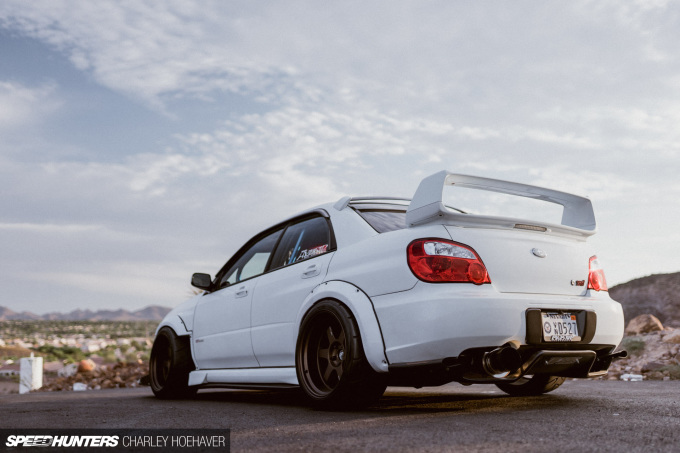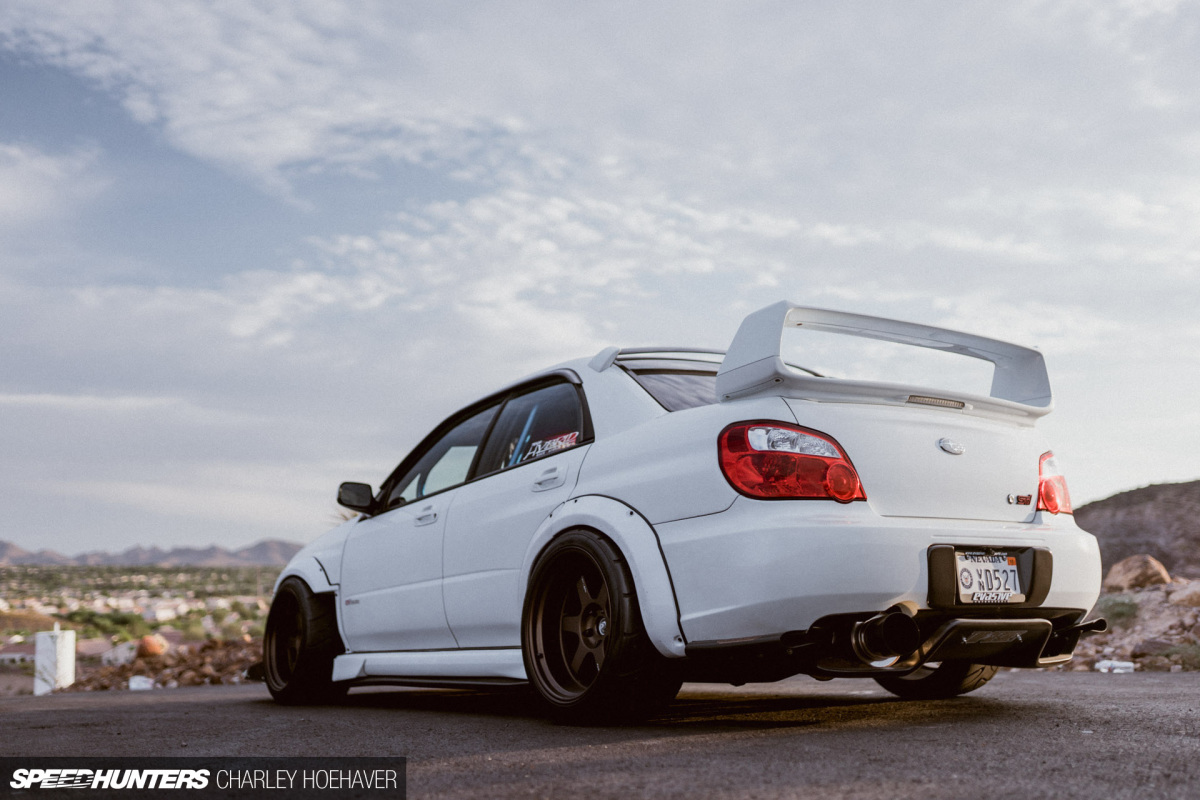 Ronne's Subaru is a nice balance of performance and aesthetic modification. When it comes to the body, a simple off-the-shelf solution wasn't in the books.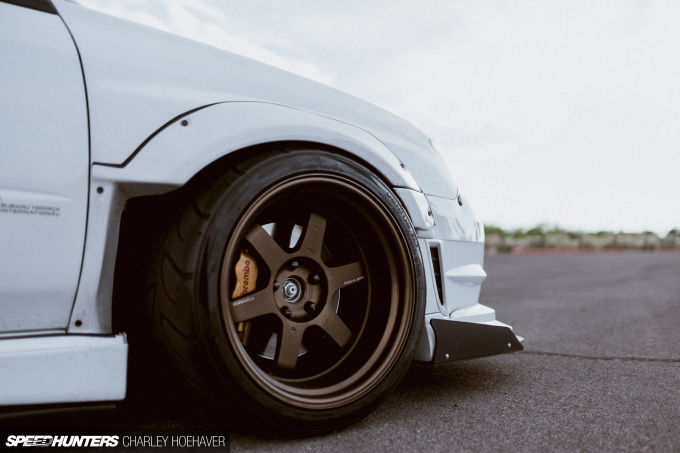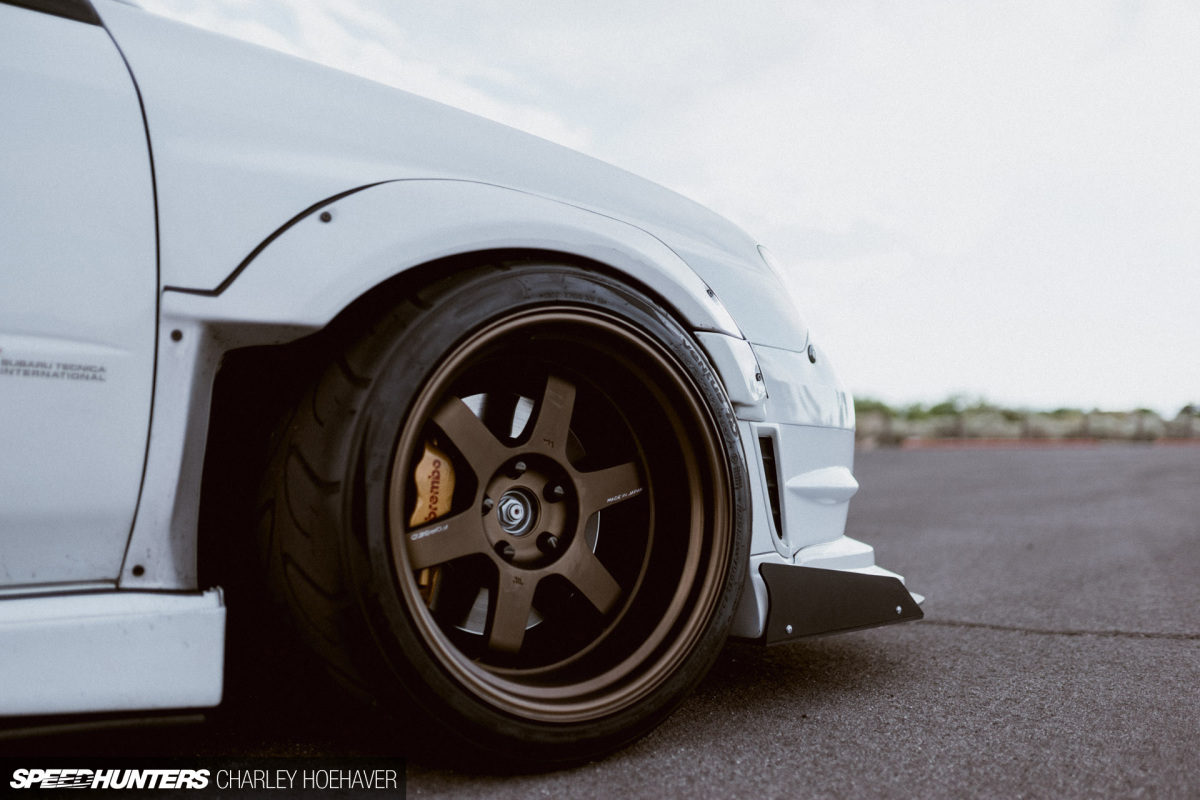 The STI is adorned with various pieces from a few select manufacturers. The GReddy front lip wraps around the front bumper where the ABW Motorsport flares have been molded in; the side skirts were pulled off the previous 04-05 WRX bringing you to the rear where a Top Secret 350Z diffuser has been affixed to the back bumper.
Aggressively sized RAYS Volk Racing TE37Vs in classic bronze shod with Hankook Ventus TD semi-slick tires then finish things off.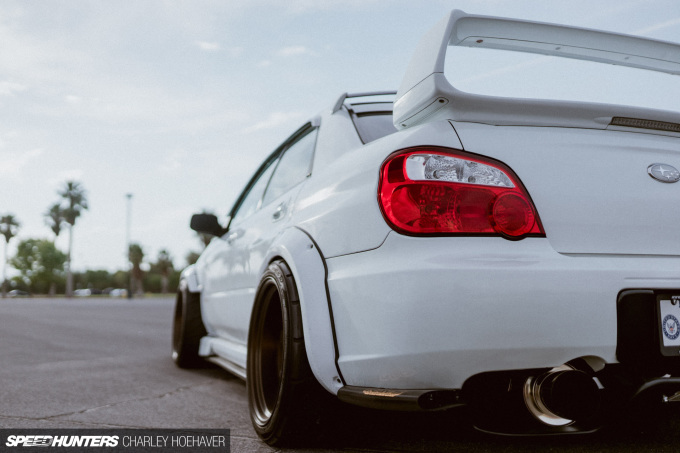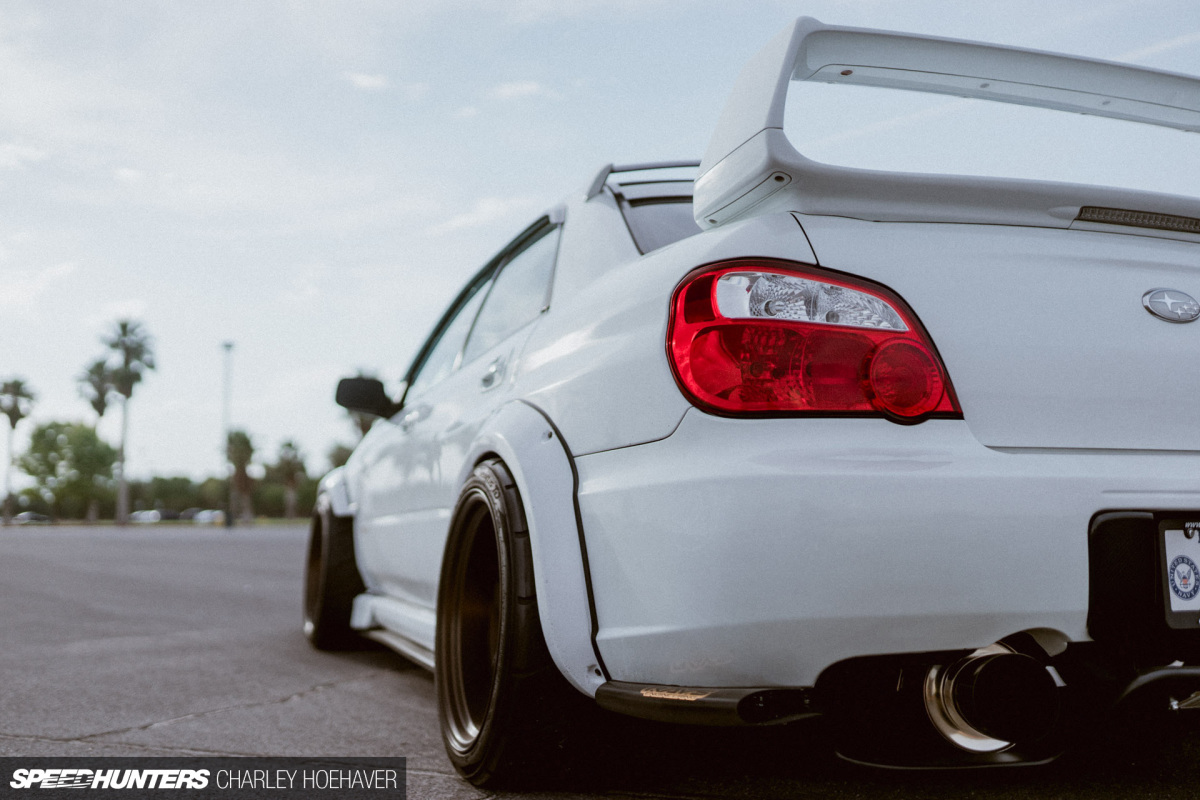 Even the lighting has been significantly altered. The tail lights are from the 04-05 WRX and the headlights are retrofitted with TSX-R projectors.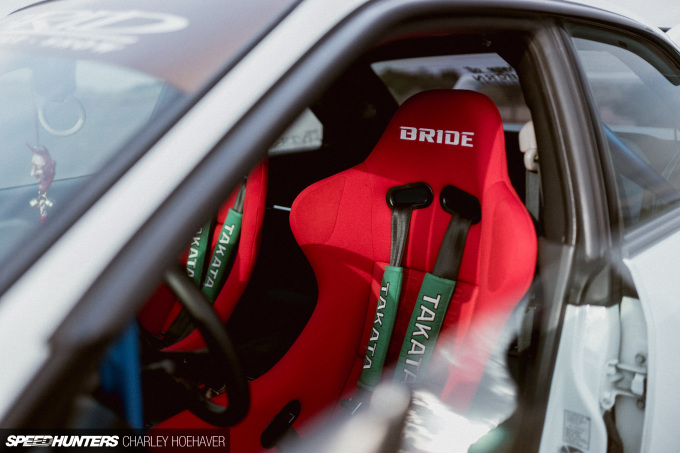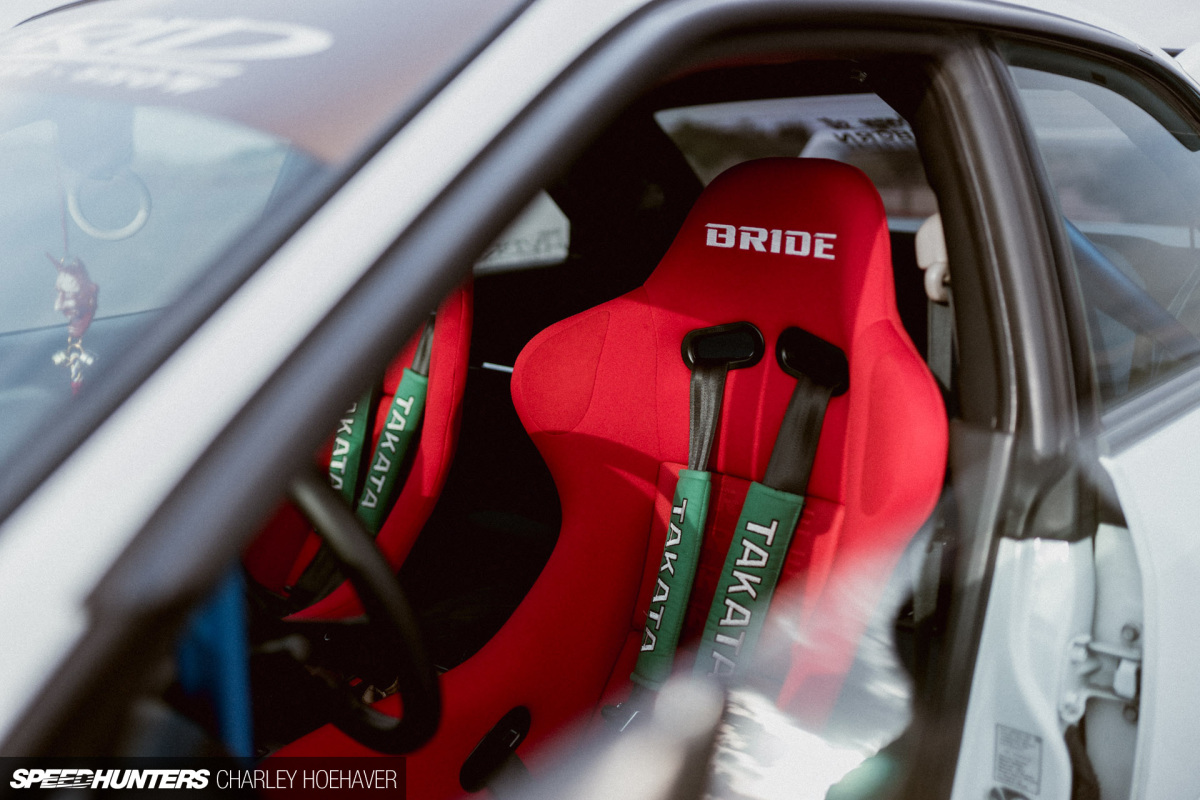 Ronne's made sure to carefully craft his interior to match the rest of his STI. The performance inspired exterior is paired well with its equally as performance minded interior.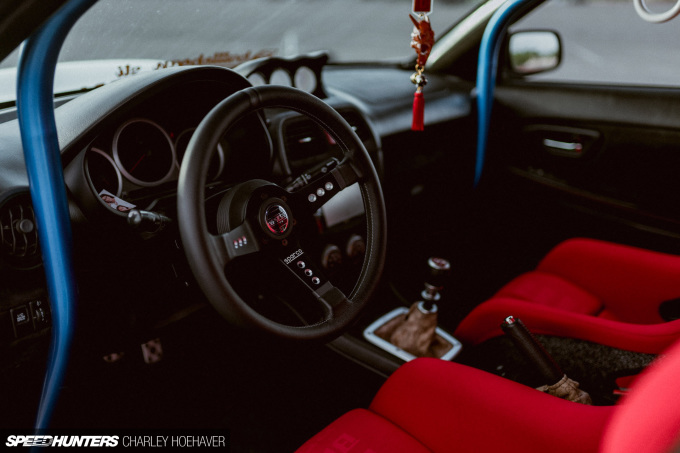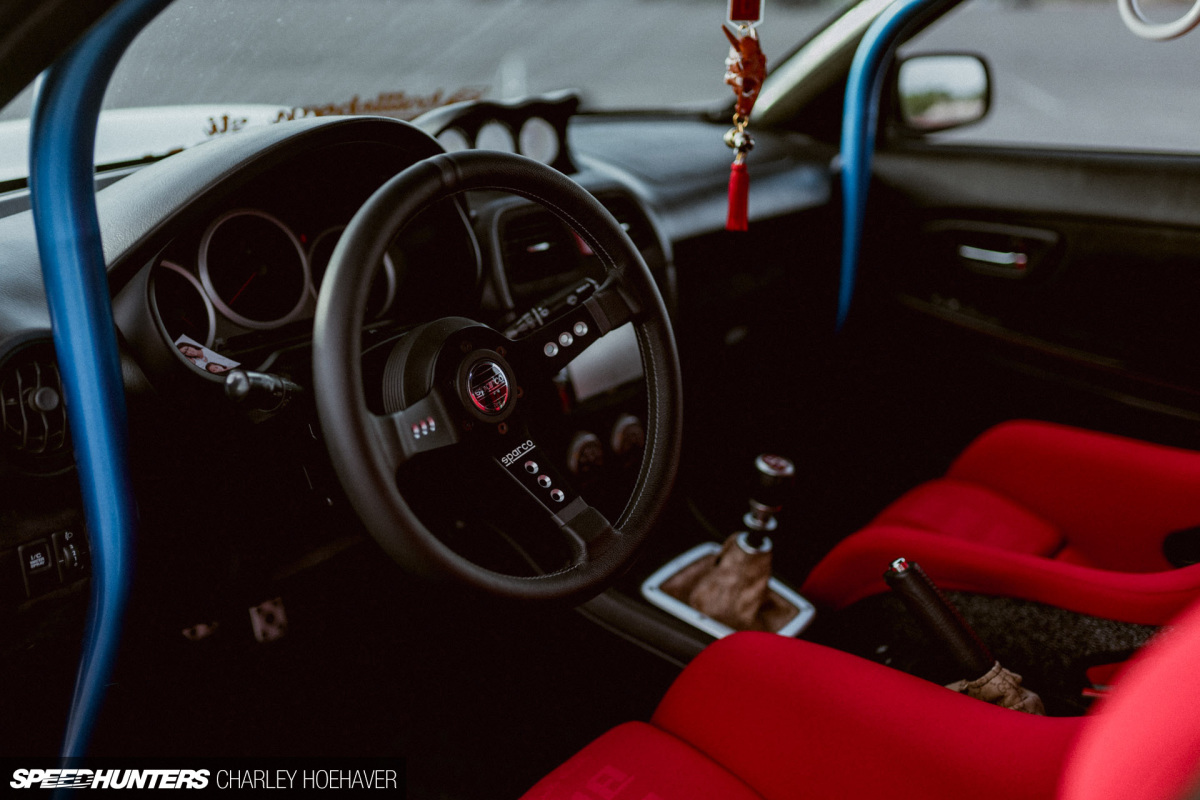 Bride Zeta IIIs, Takata Racing harnesses and a Cusco D1 6-point roll cage along with a plethora of custom trim create a capable looking, but daily-drivable interior aesthetic.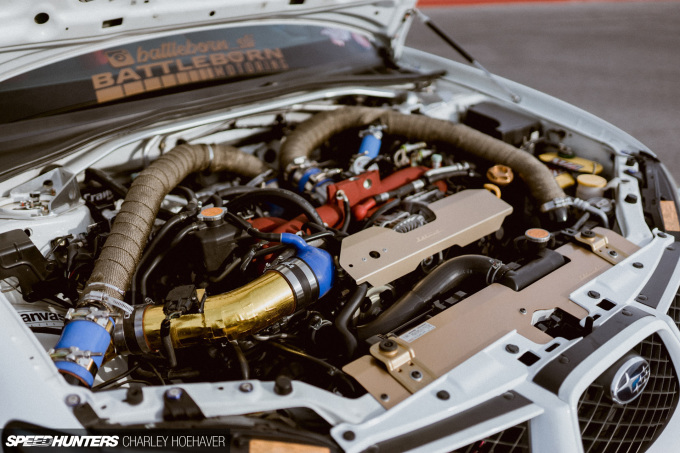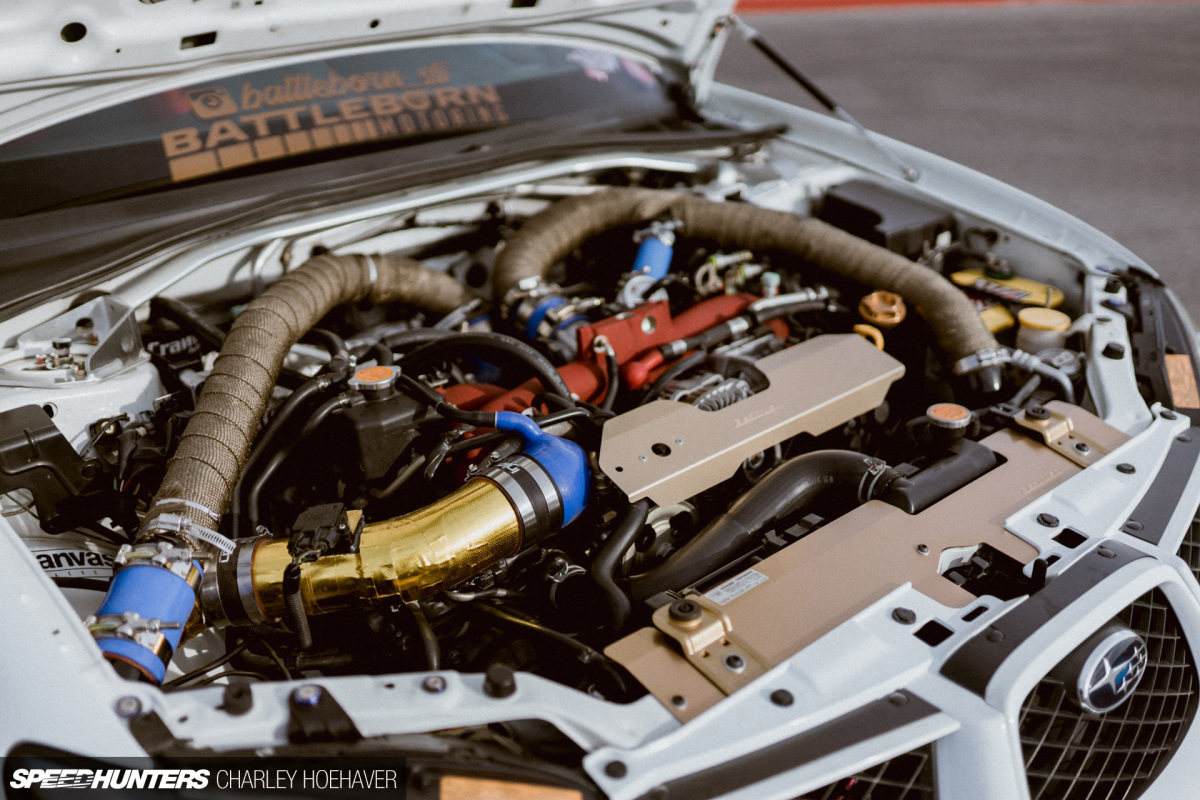 Looks can only get you so far, but it isn't all in the looks department for Ronne's STI. It's no record setter, but a conservative 345hp at the wheels is a significant improvement over the stock EJ257's power figures.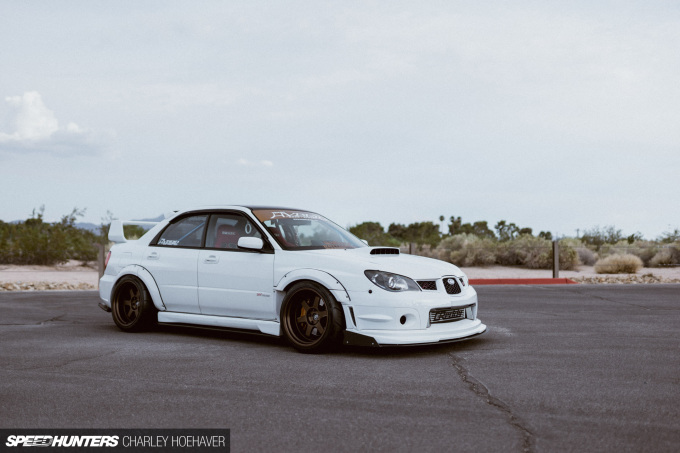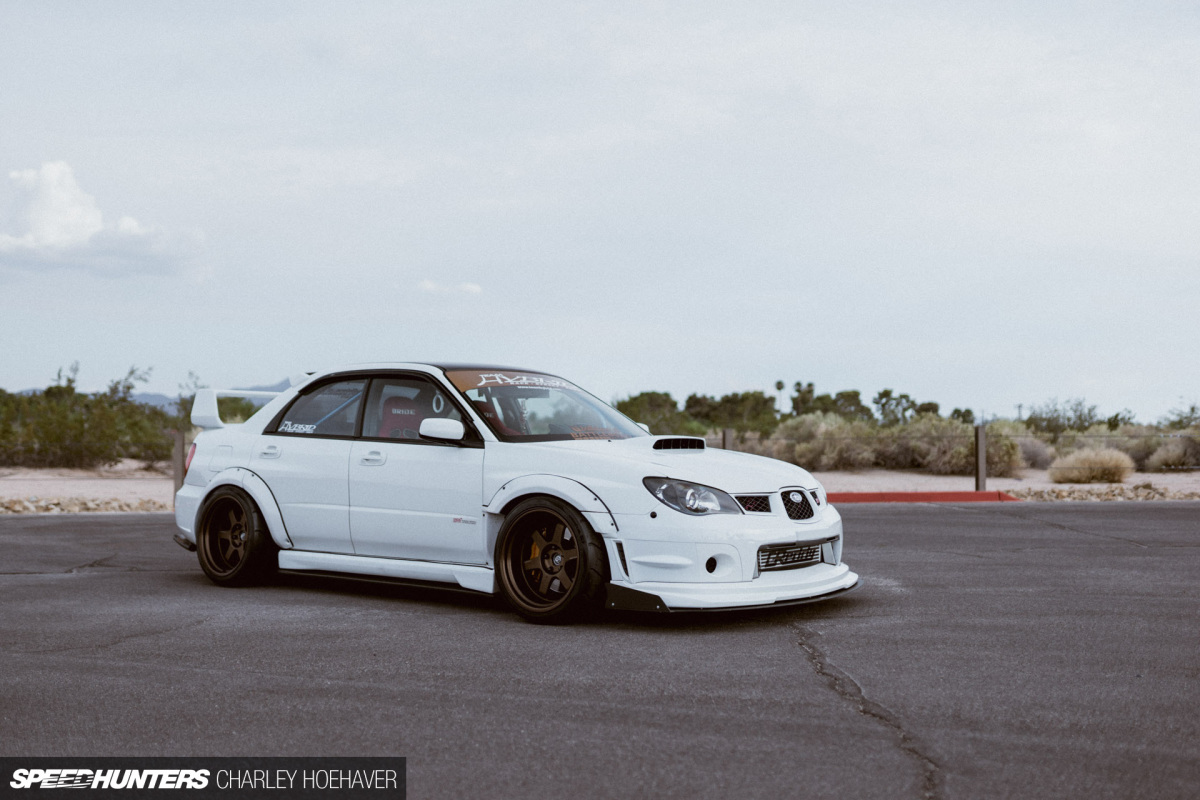 To some that's a low number, but that's not important. Too often people become misguided and concern themselves with building their cars to be the best of some category that ultimately doesn't matter. What does matter is building a car that you're happy with, and Ronne's done just that.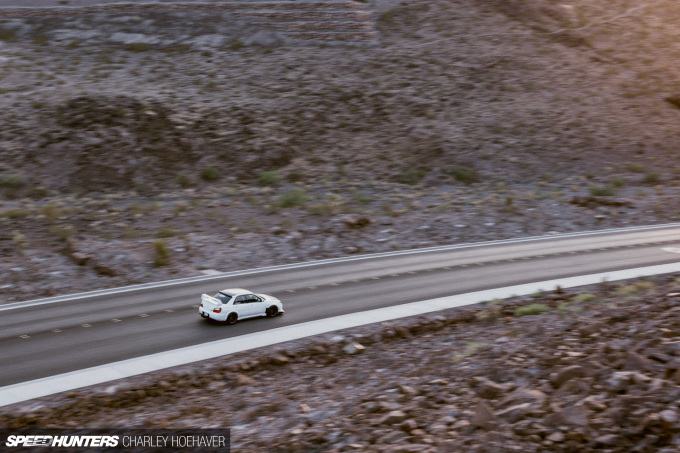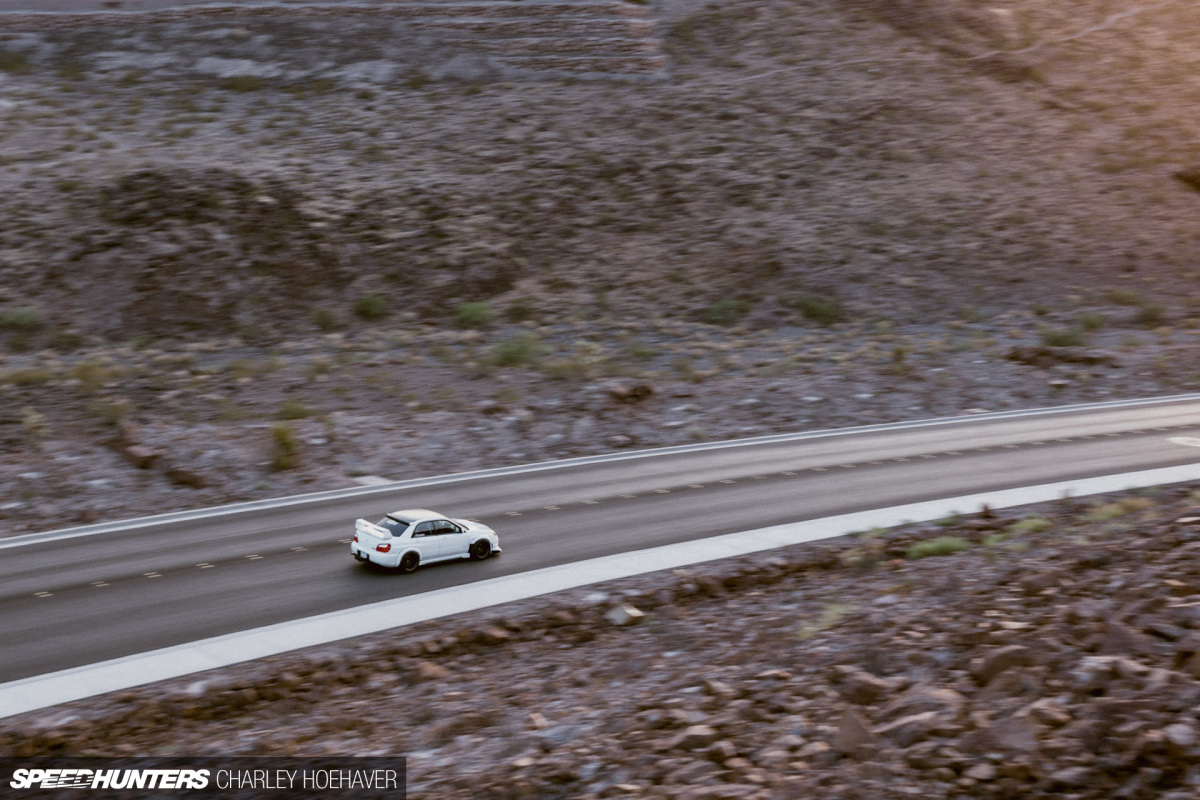 Ronne's approach to his STI is what I enjoyed the most. Nothing is overlooked and everything is given proper treatment with the use of quality parts. At the same time, nothing is too overstated or too extreme.
The car's extremely clean looks are a testament to Ronne's dedication to maintaining its presence despite its regular driving schedule. It's got enough power on tap to really get moving, it rides comfortably and it retains a look that stands out, but not at the cost of being unrewarding to drive.
For a car that's driven often, is there anything more you'd really want?
Charley Hoehaver
Instagram: centru
How To join the IATS program: We have always welcomed readers to contact us with examples of their work and believe that the best Speedhunter is always the person closest to the culture itself, right there on the street or local parking lot. If you think you have what it takes and would like to share your work with us then you should apply to become part of the IAMTHESPEEDHUNTER program. Read how to get involved here.