Daikoku PA, The Malaysian Way
When we think of iconic gathering spots for car enthusiasts around the world, the little man-made island of Daikokufuto between Tokyo and Yokohama in Japan is right up there.
Whether we're hunting for that next feature or simply chilling with the locals and checking out the scene, the rich history and random assortment of cars that turn up to Daikoku Parking Area on any given weekend always lures us in.
Although it's impossible to replicate that kind of physical and emotional environment, Alie, the founder of Retro Havoc, was willing to try and create the "Daikokufuto experience" in the heart of Kuala Lumpur. Of course, it came with a Malaysian twist.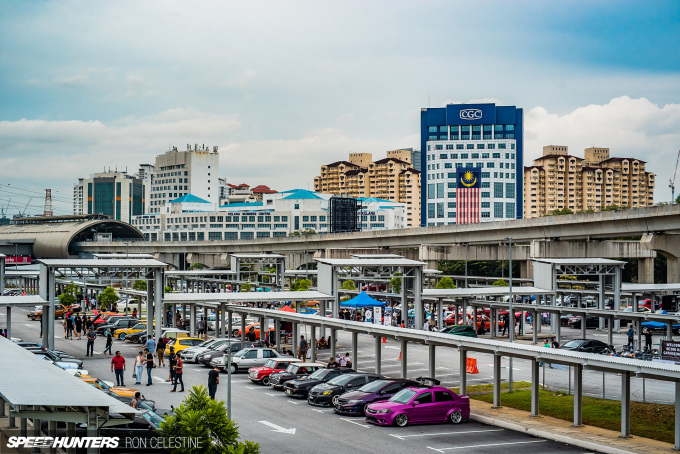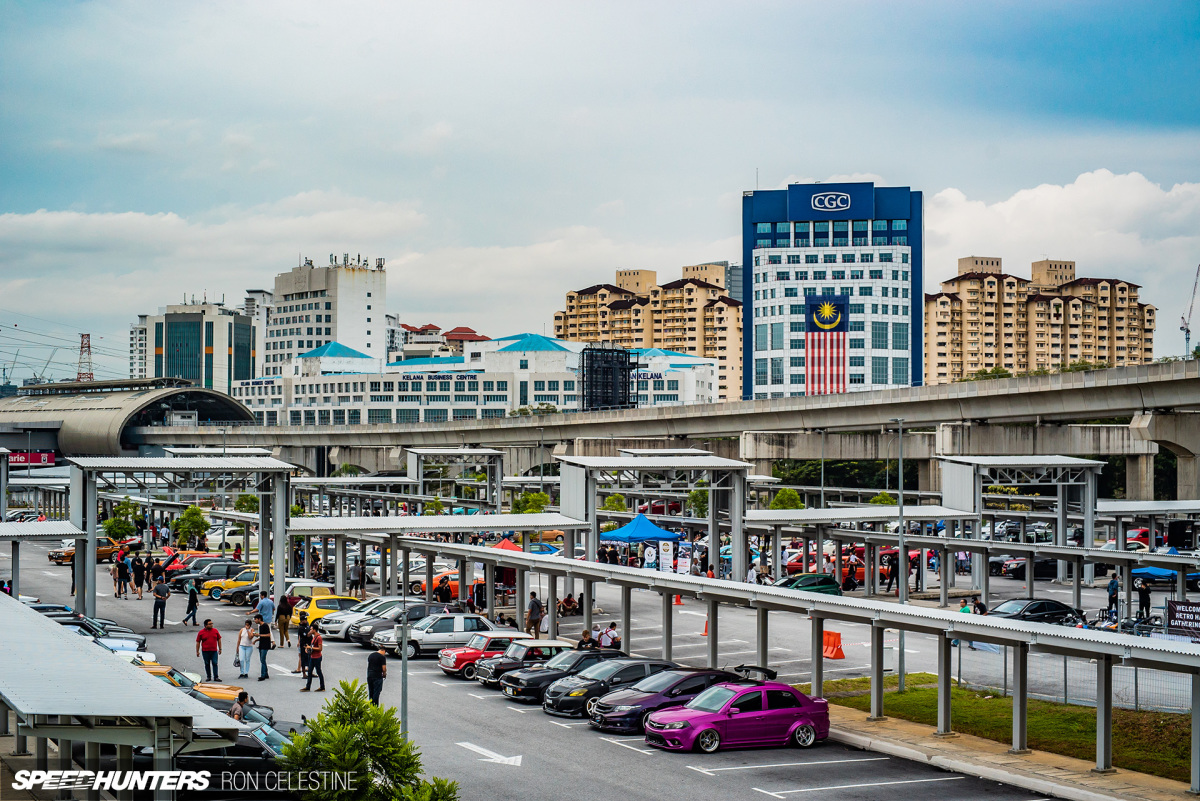 The venue was strategically located at a park and ride facility that had been specially reserved for the day's event. For an added touch, the monorail that surrounds the area created a backdrop reminiscent of the expressway on- and off-ramps that wrap around Daikoku PA.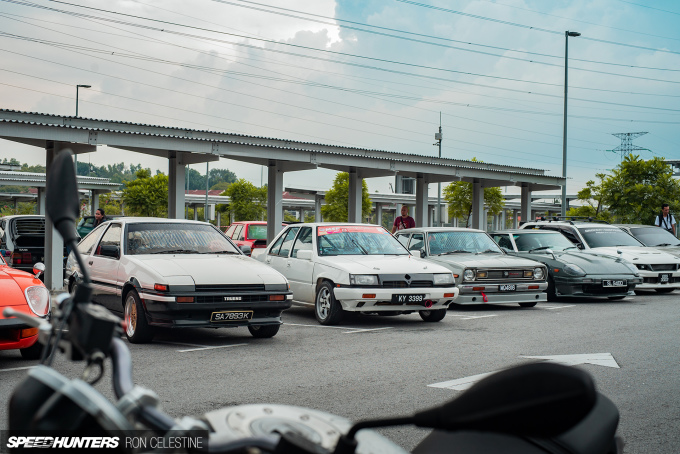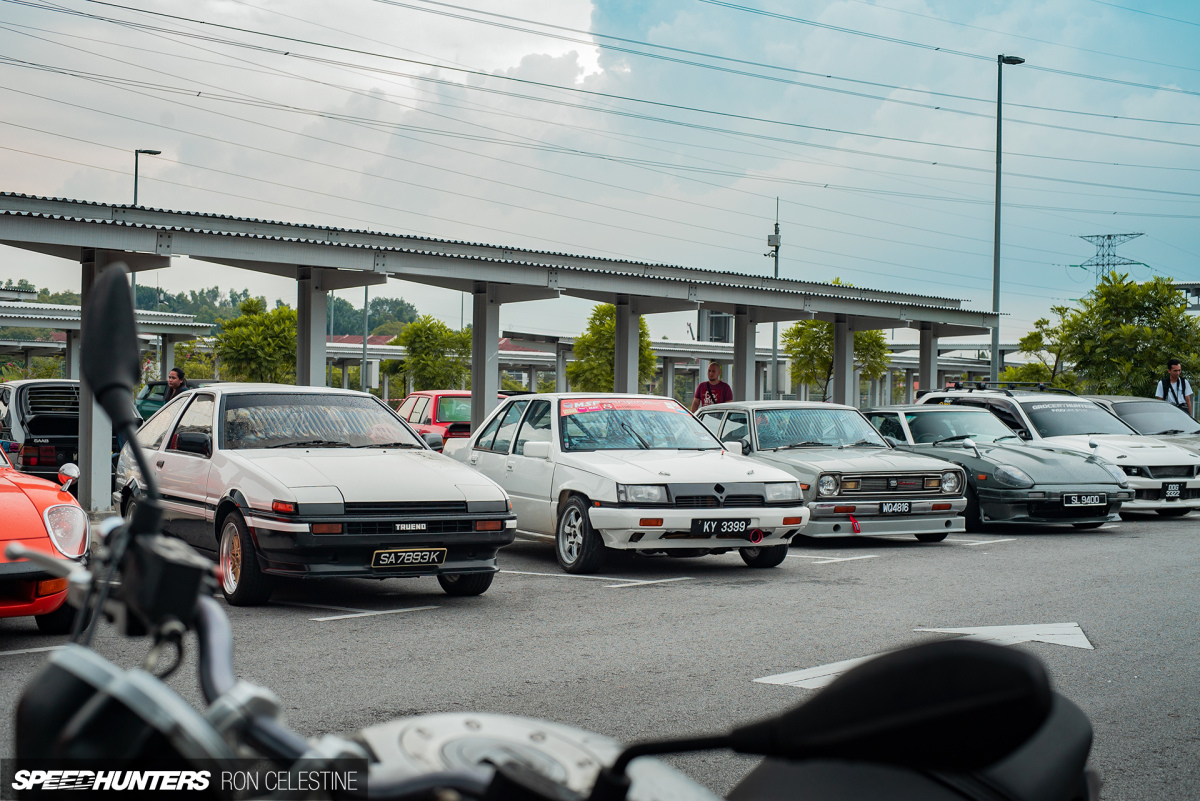 The rules to join were pretty simple: Both 'retro' cars – those 25 years of age or older – and newer models could enter; everyone just had to pay the MYR4 ( a little shy of US$1) fee. The event was scheduled to run from 4:00pm to midnight, and absolutely no burnouts, revving of engines or drifting in the parking lot would be tolerated.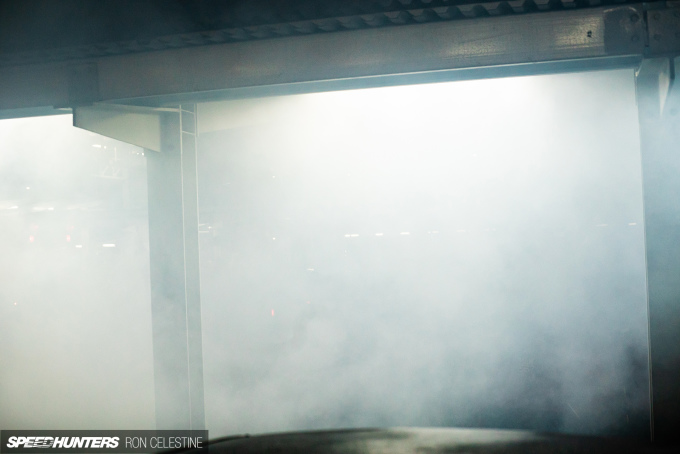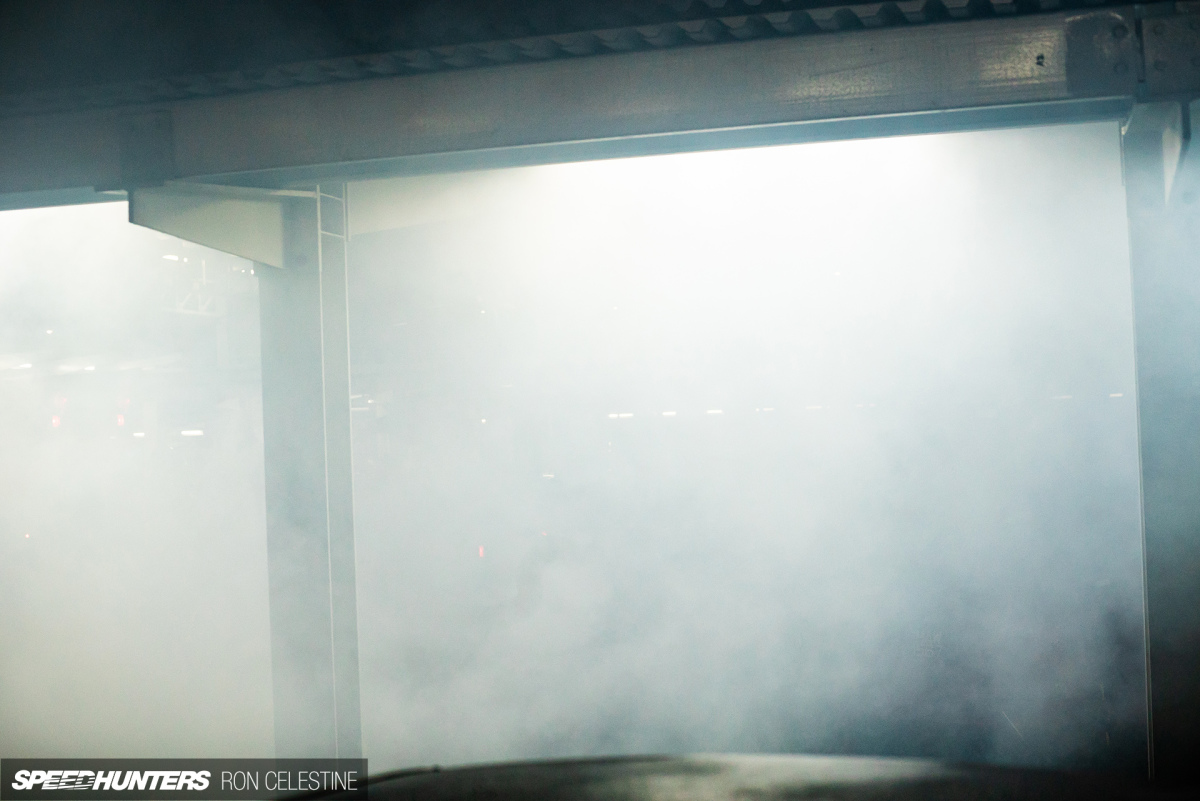 But rules are meant to be broken, right?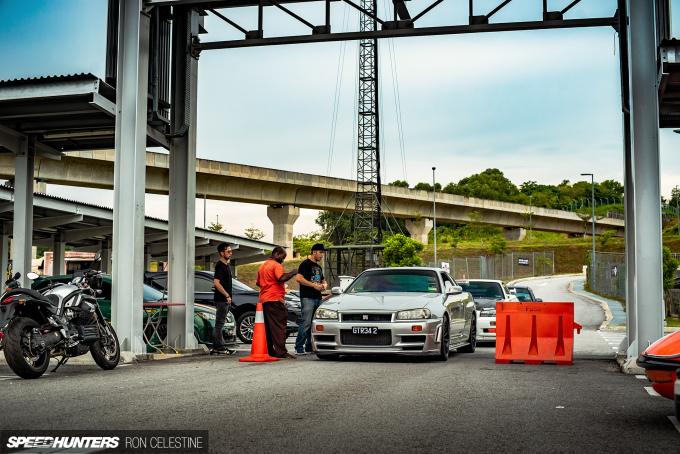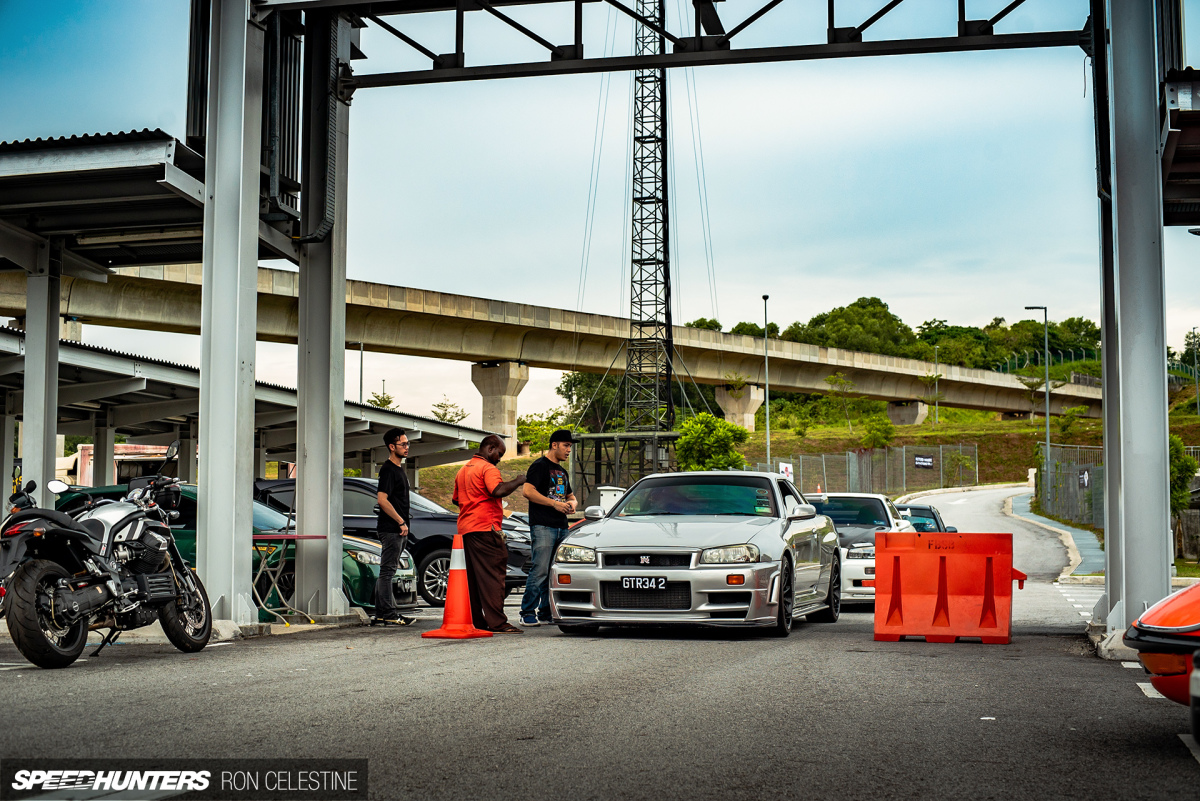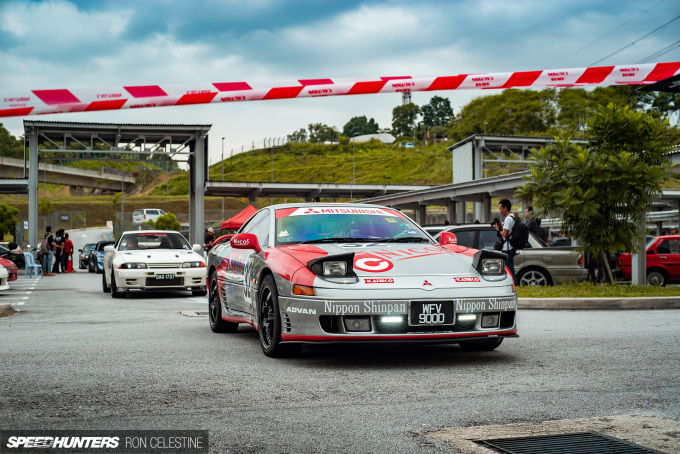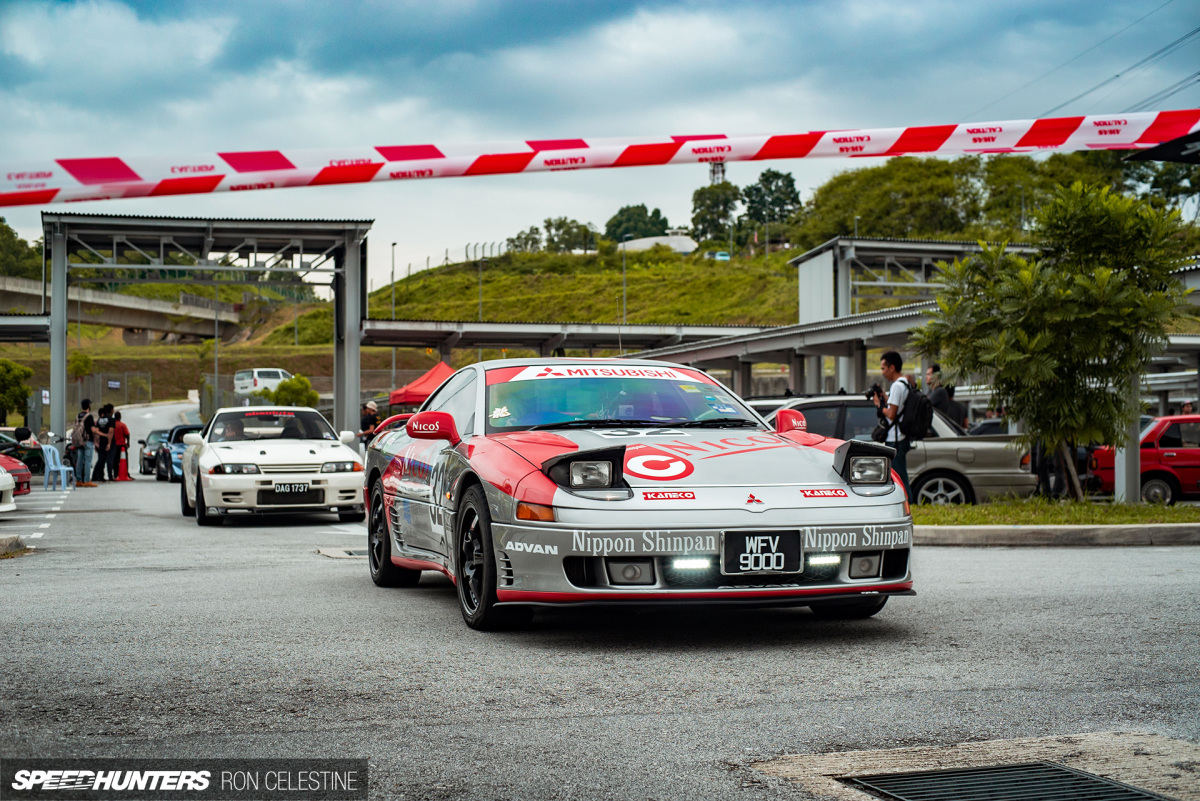 Unlike Japan where punctuality is life, things are a bit more relaxed here. I wasn't at all shocked that people started to roll in a little after half past four, and it gave me ample time to stroll around the parking lot and survey the cars.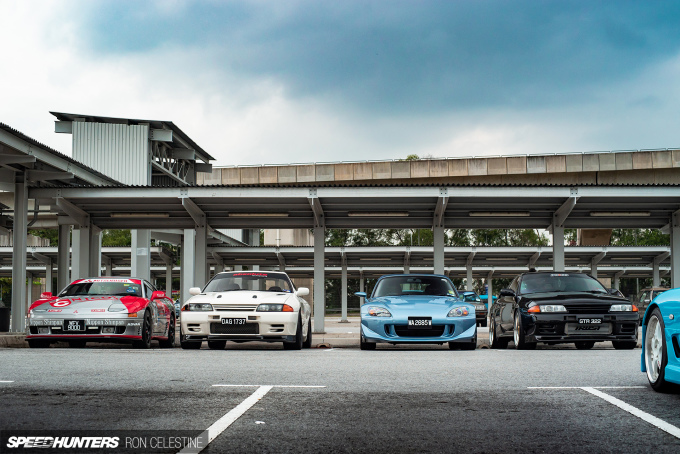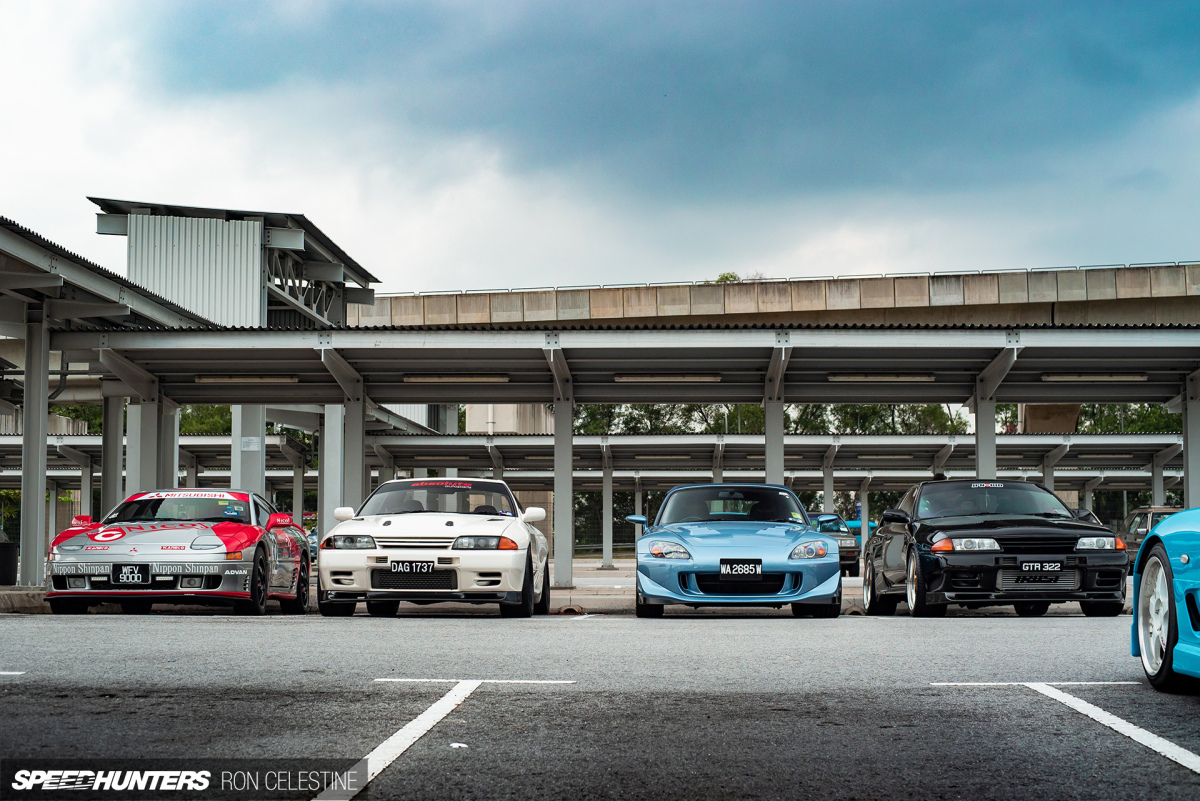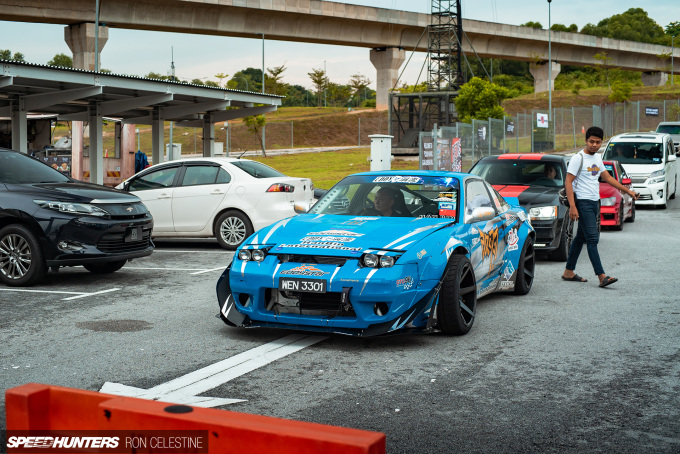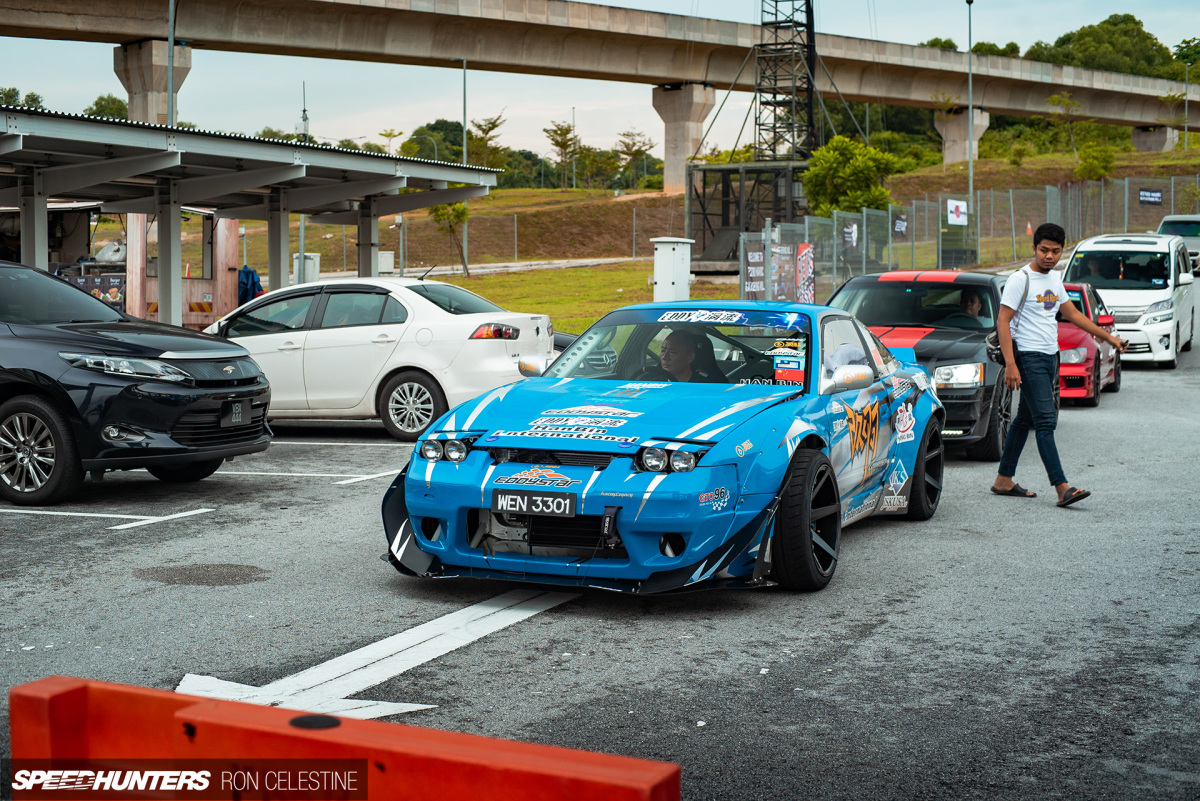 Although the event was open to all makes and models, those of the Japanese brands made up the vast majority.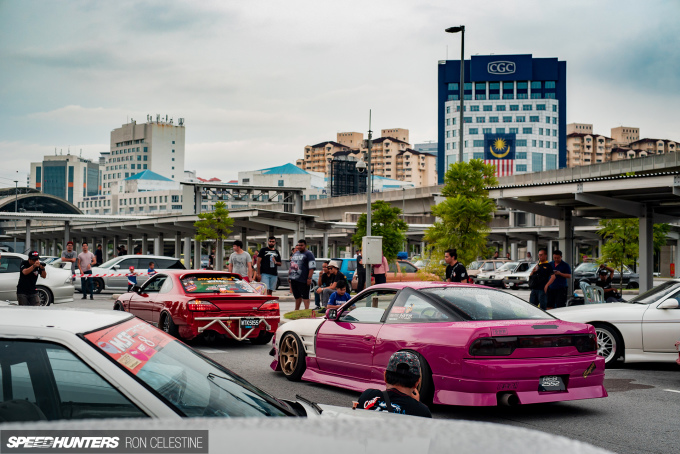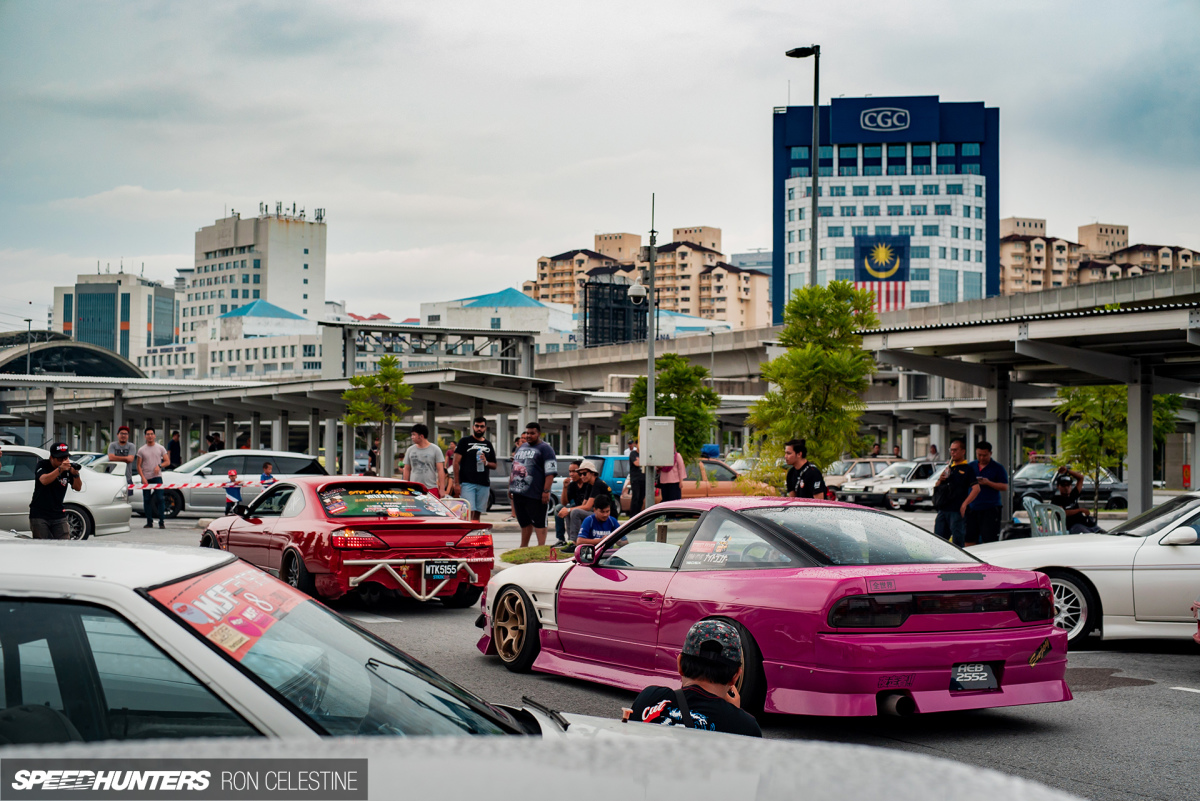 Part of the reason why is that the JDM scene is hugely popular in Malaysia. The relative ease of getting parts for older models and overall cost makes them the go-to option for young enthusiasts. And there are lots of young enthusiasts in Malaysia, something that sadly can't be said of Japan these days.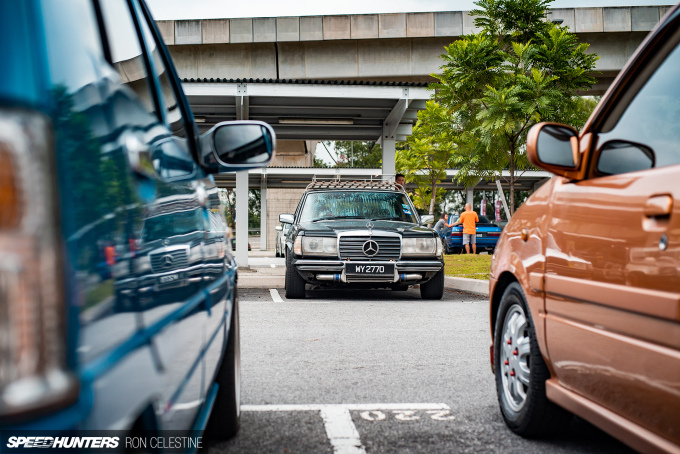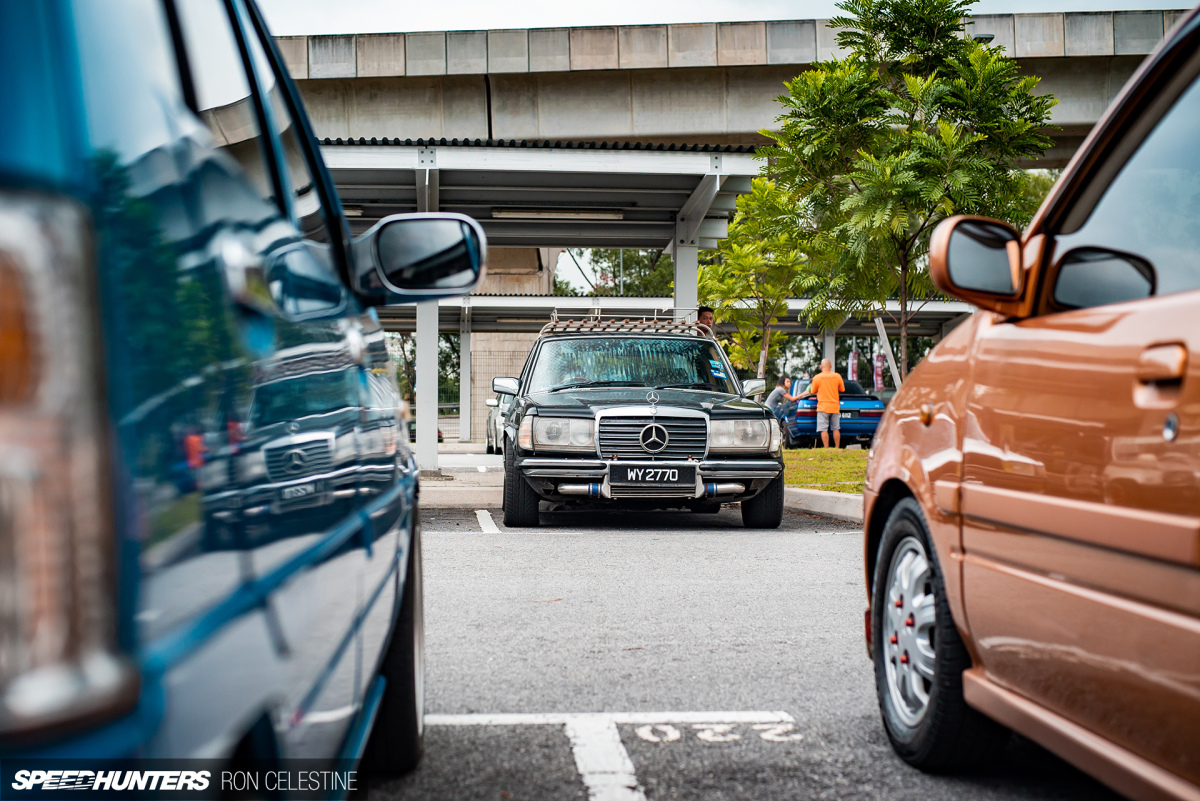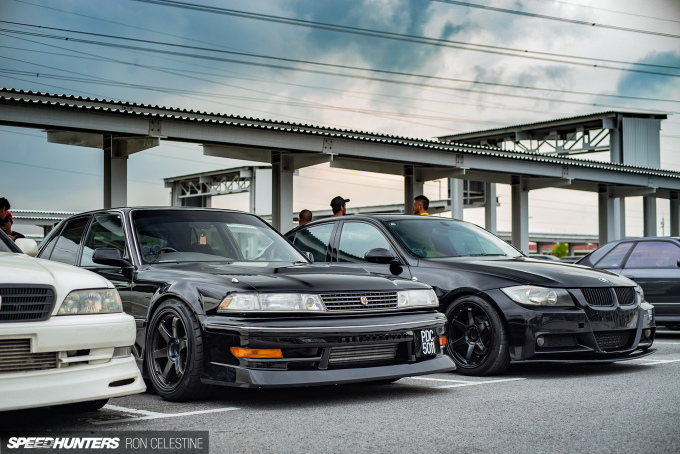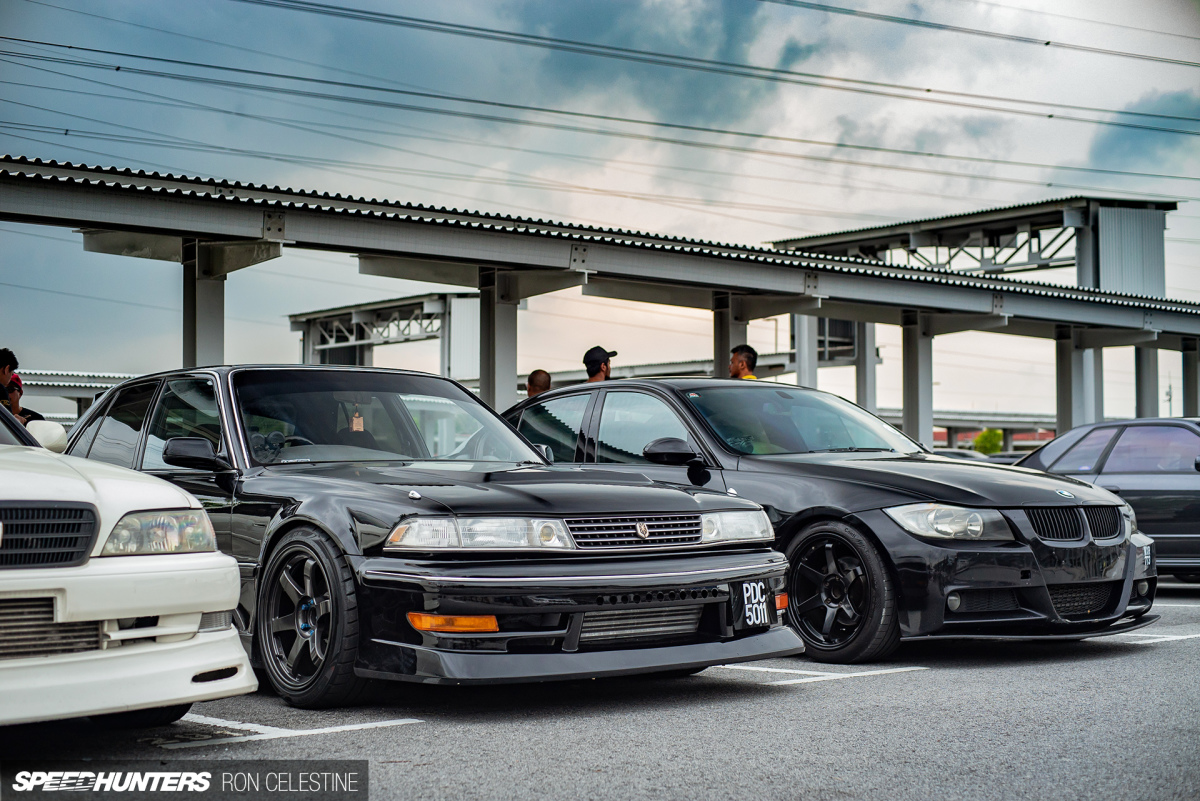 The other reason is the insane import tax fees associated with cars not manufactured in Malaysia. In order to try and boost local spending and create jobs, many countries in South East Asia have import taxes around 200% or higher to discourage people from buying imports. This includes parts as well.
Party, Party, Party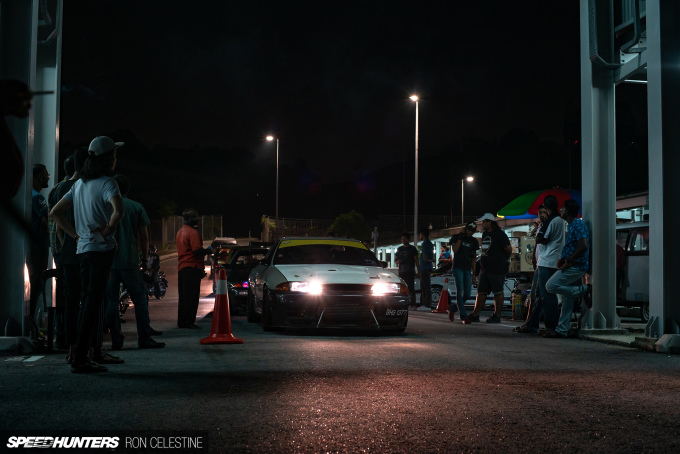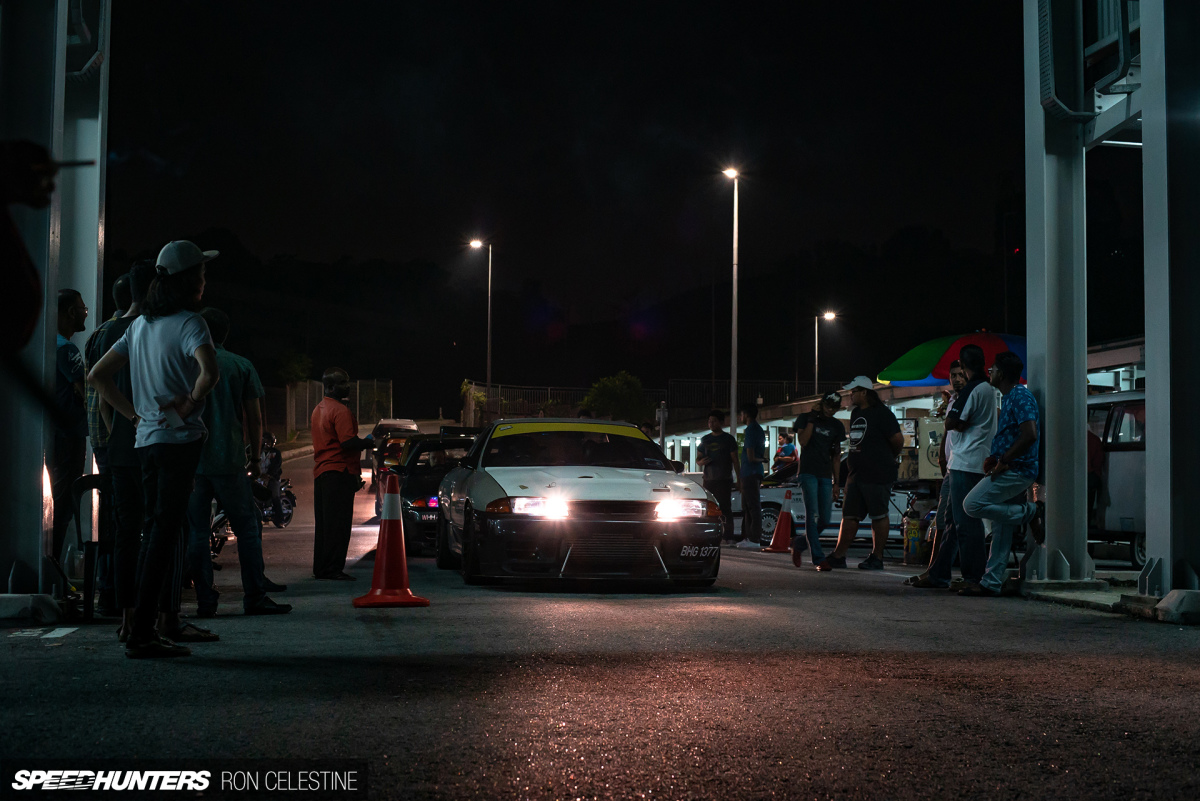 As daylight gave way to darkness, cars began arriving at the venue in numbers. The later it got, the more this meet felt like a full-blown party.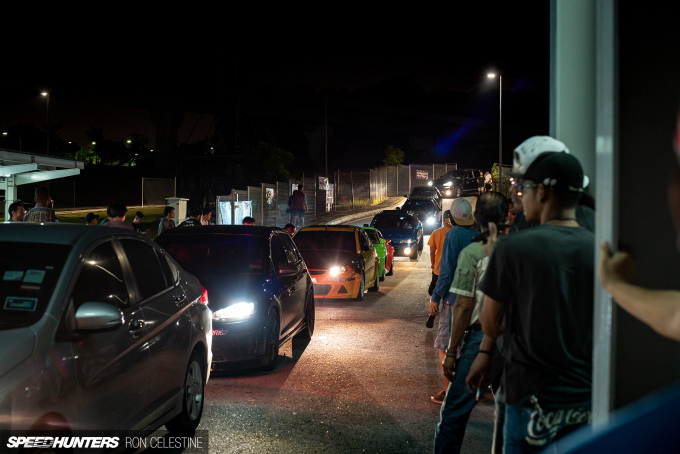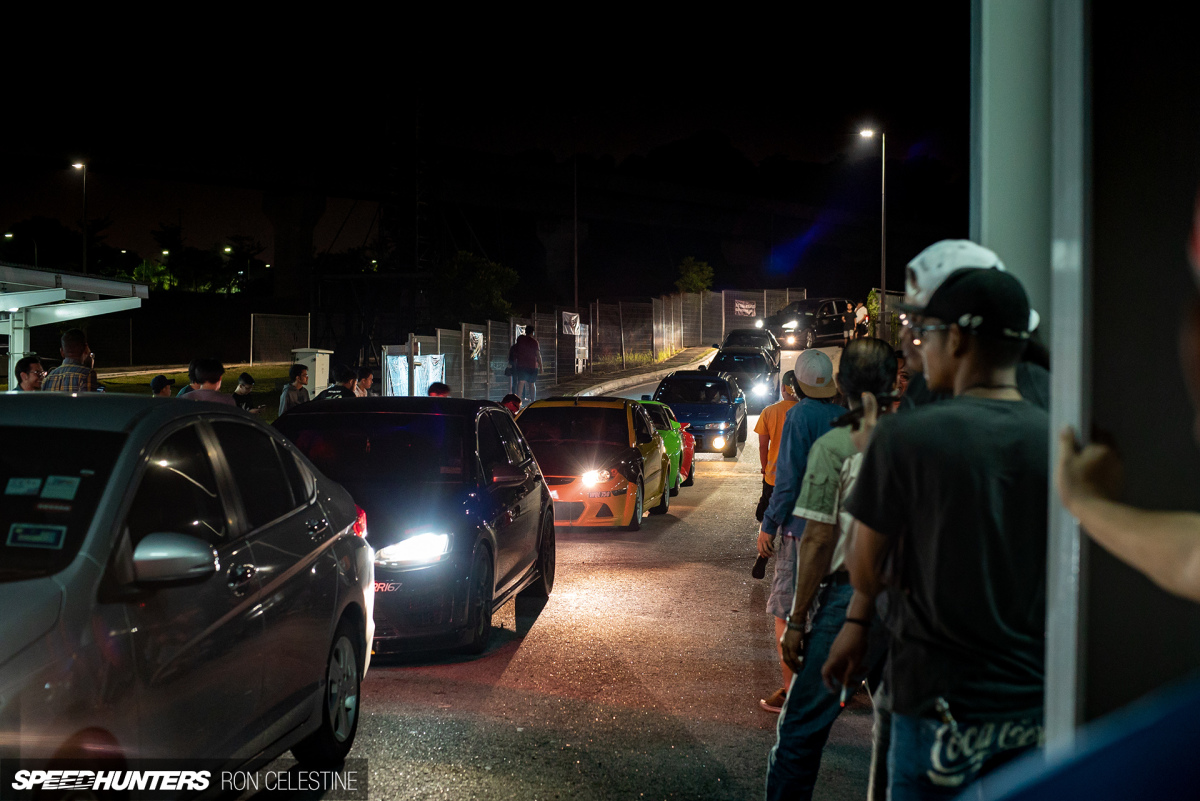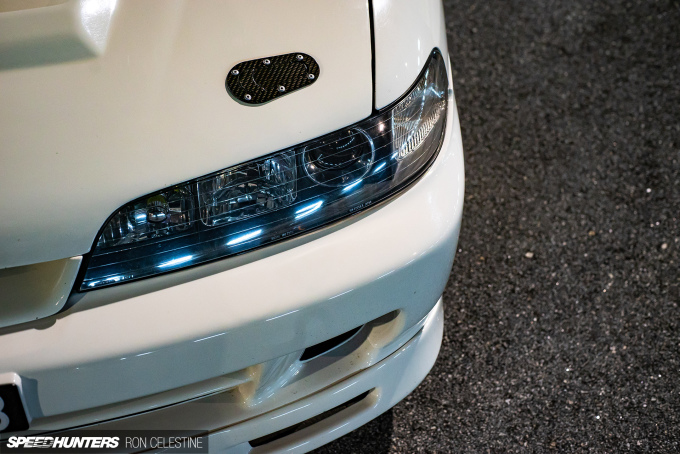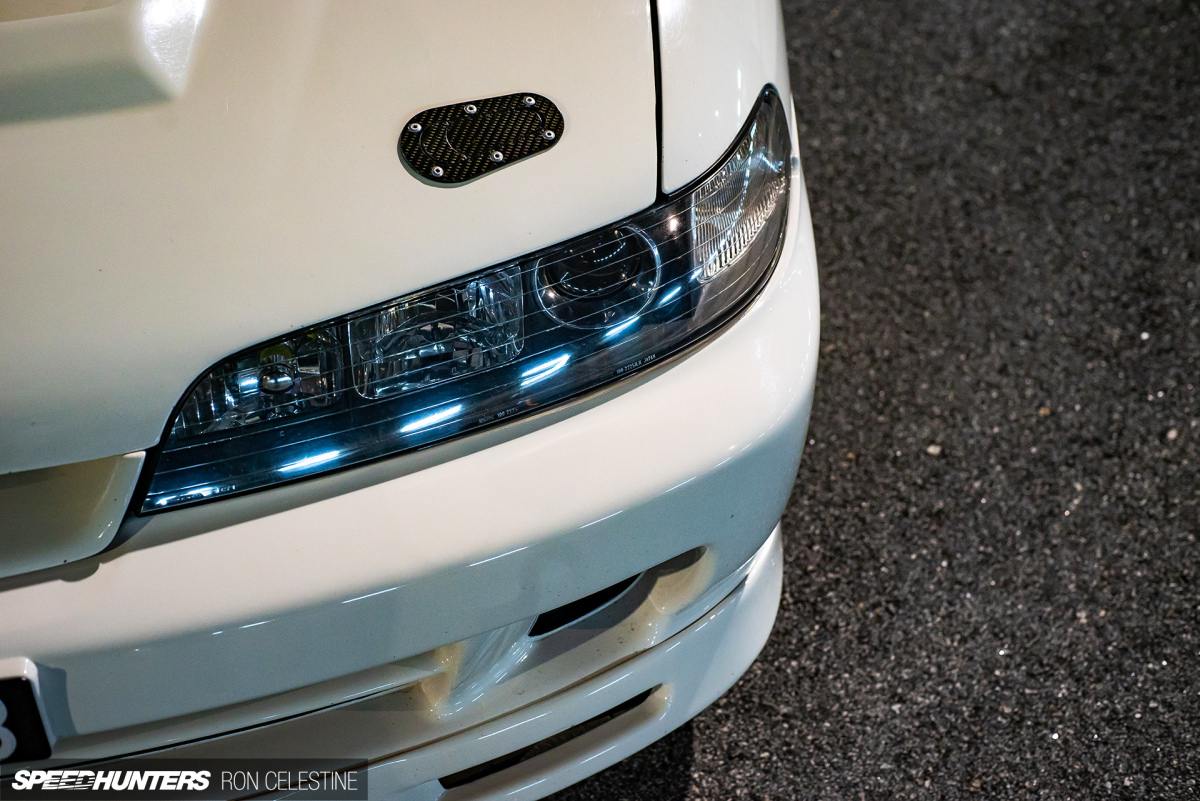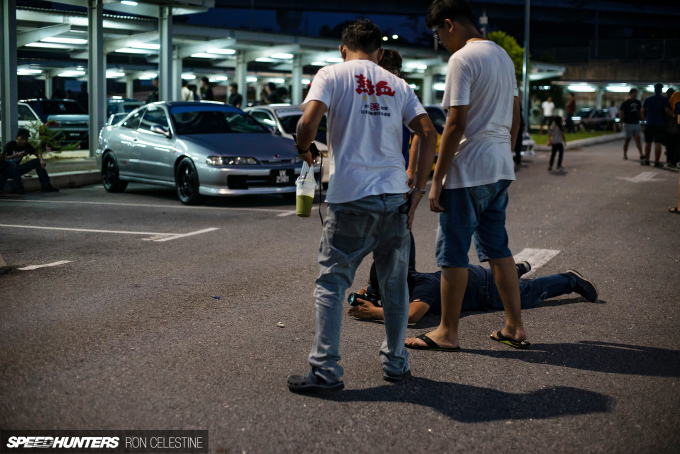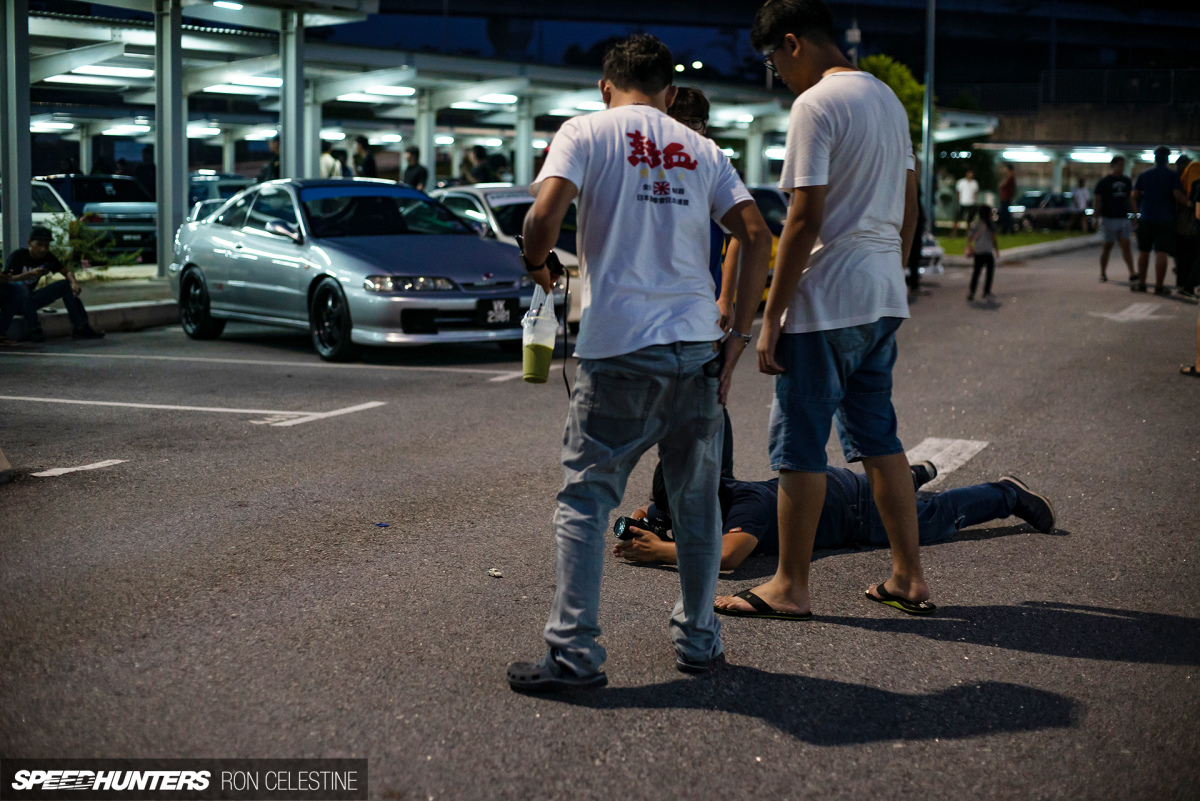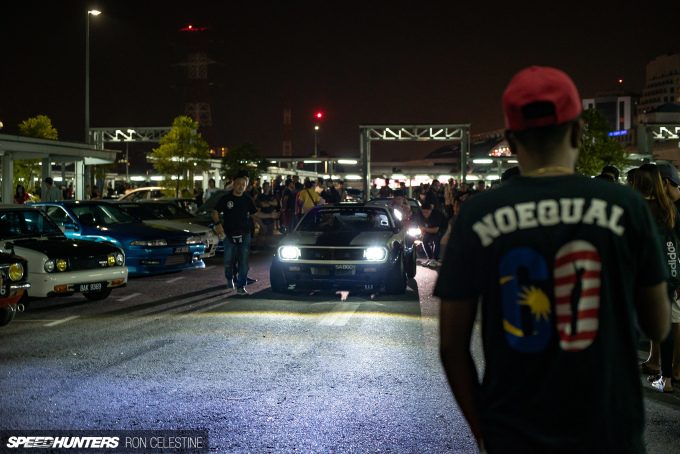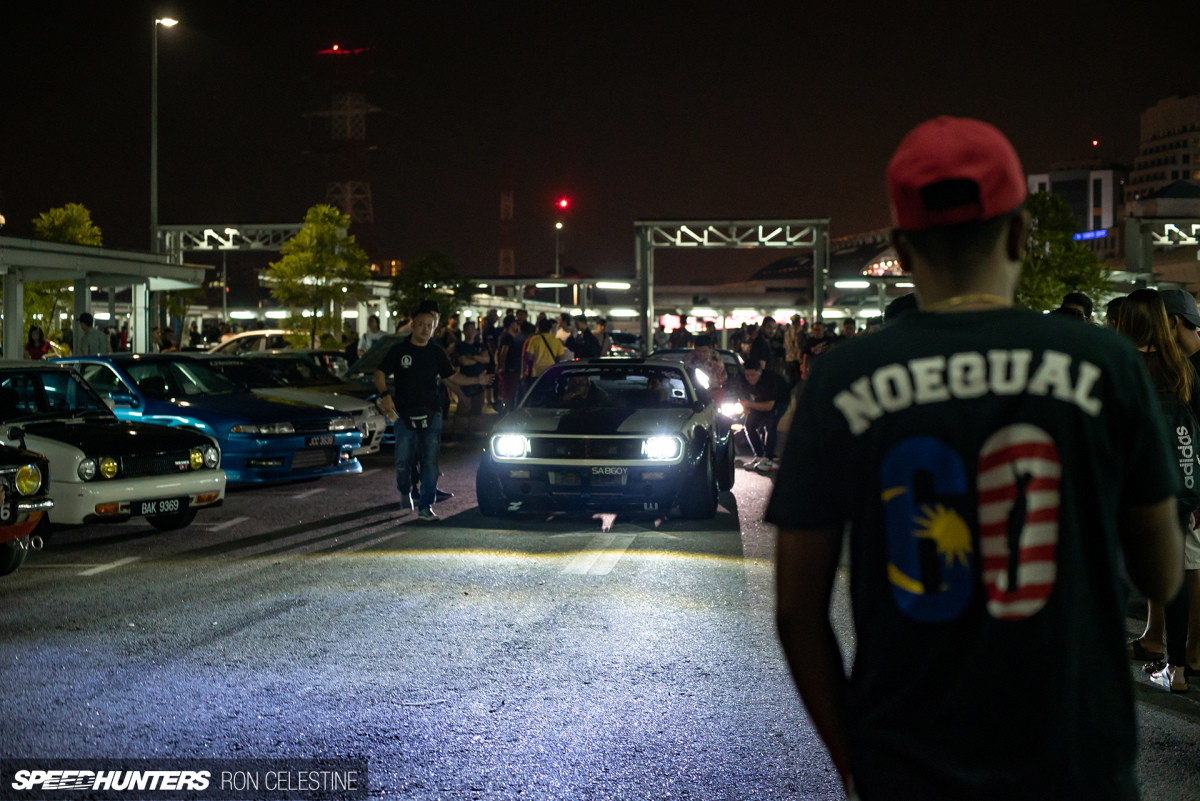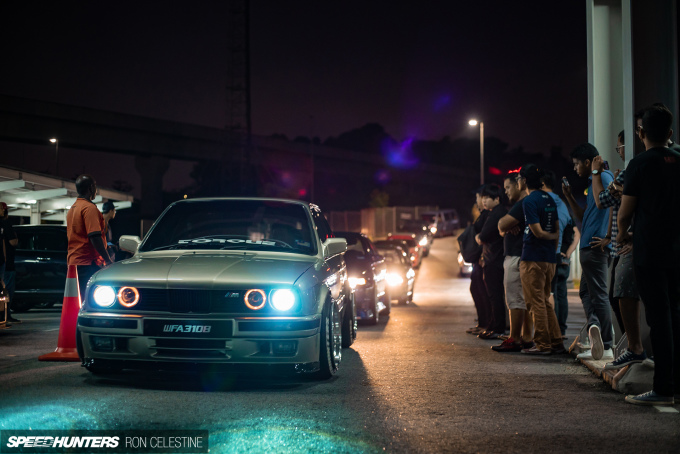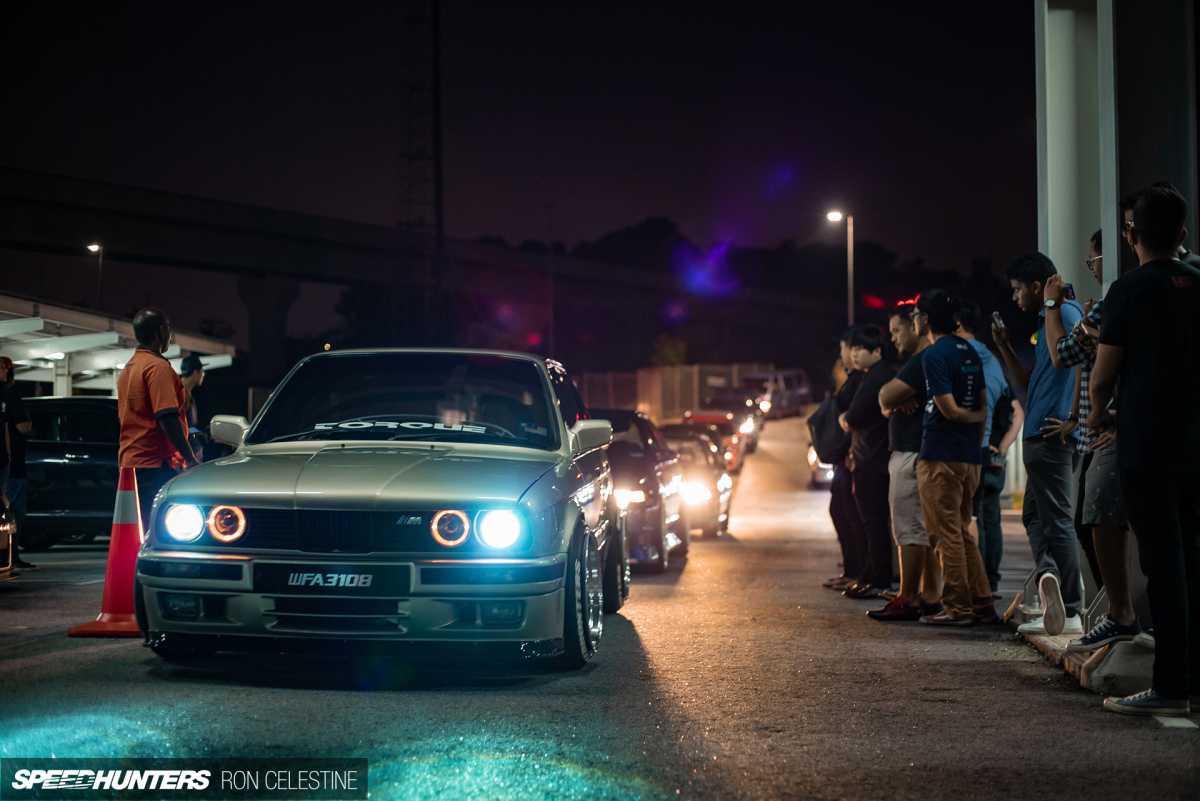 This is the Malaysian spirit, a spirit full of energy and a carefree attitude that I honestly wish Japan would take up every once in a while.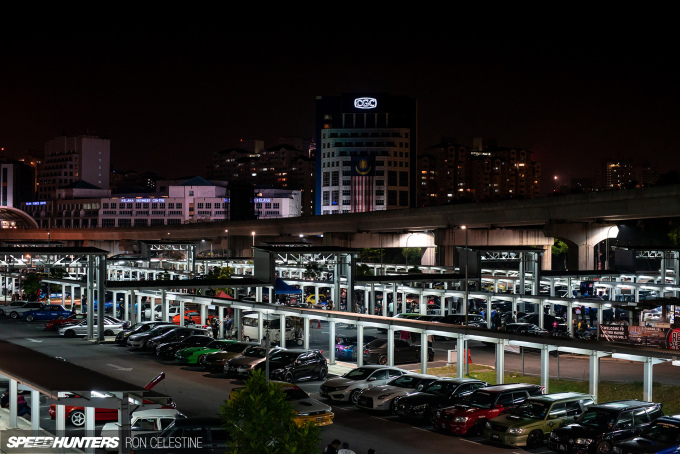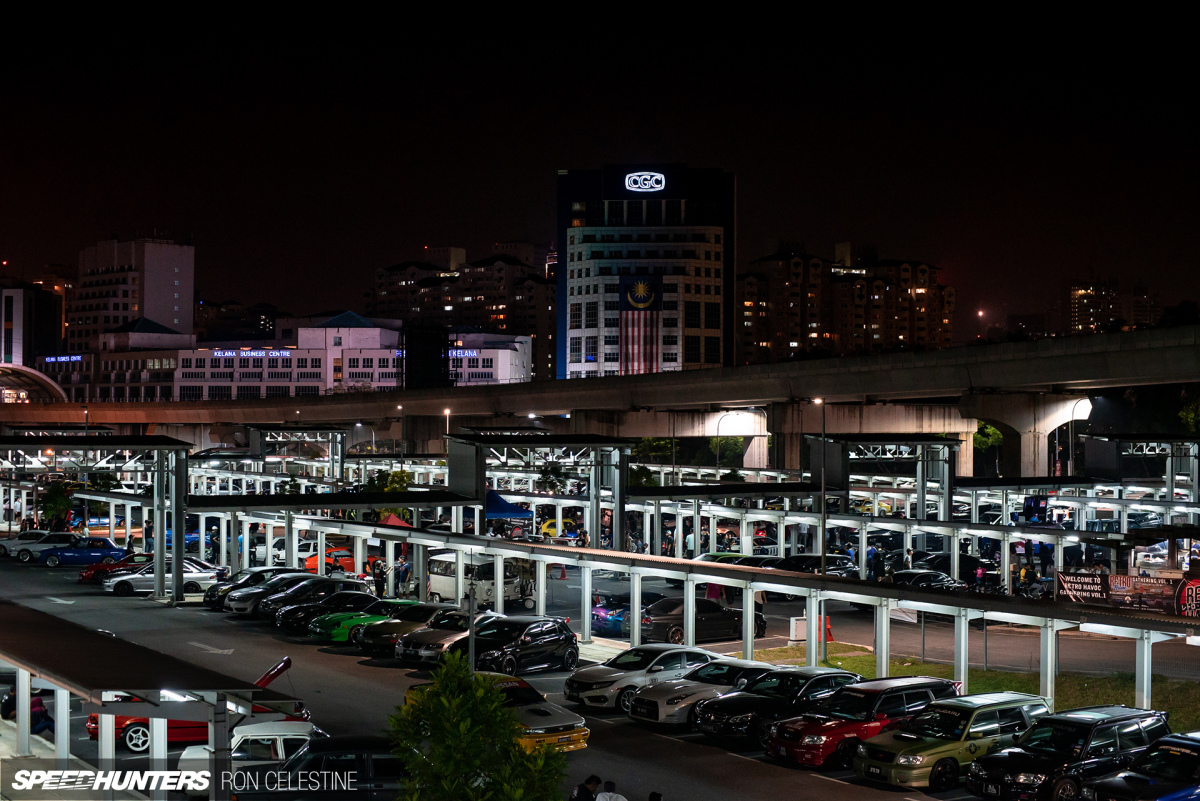 Food trucks serving a wide variety of excellent cuisine, DJs blasting beats that would get Daikoku PA shut down in an instant – all of this continued well into the night.
Throughout it all, the question I was asked most often was what I thought about Malaysian car culture, and how it differed from Japan. If I had to summarize it in one world, it would probably be energetic.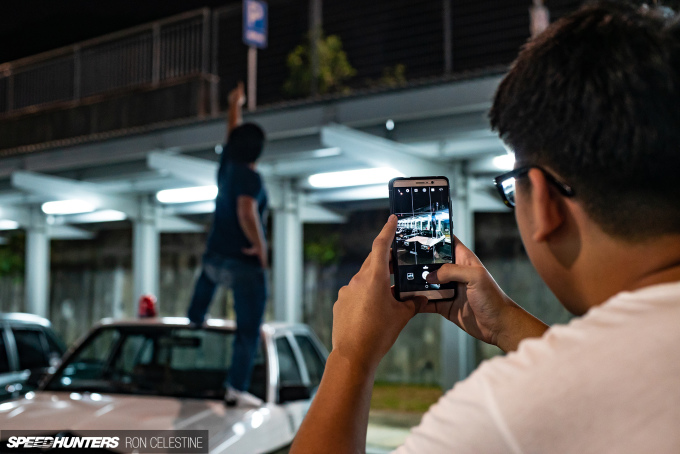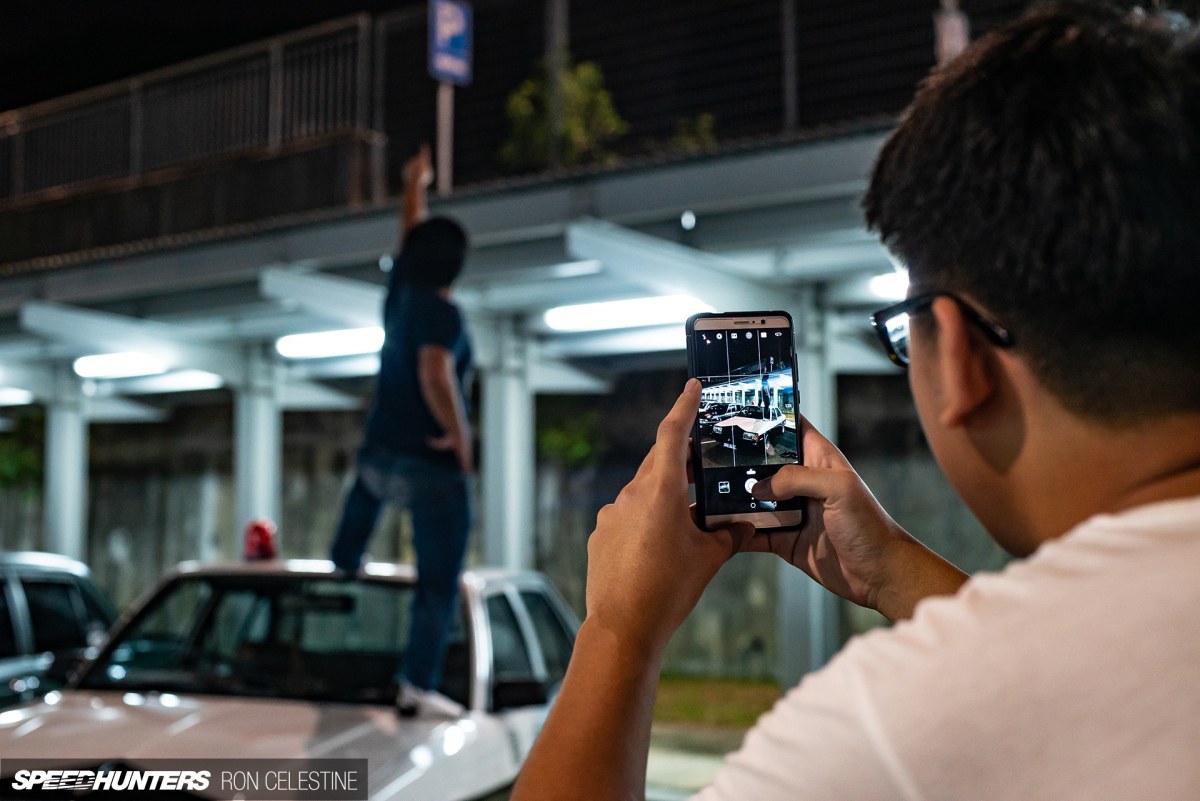 I mentioned that participant age was one of the biggest difference between Japanese and Malaysian car culture. It's no secret that Japanese youth interest in cars is slowly disappearing; the costs of owning a car in Tokyo paired with one of the most efficient public transportation systems in the world means the desire for owning a car, let alone an enthusiast model, is fading.
In Malaysia, the youth are hungry to get behind the wheel and modify whatever they can get their hands on. The finishes on many of the builds might be considered rough and a few levels behind similar builds you would see around the world, but the passion is definitely there.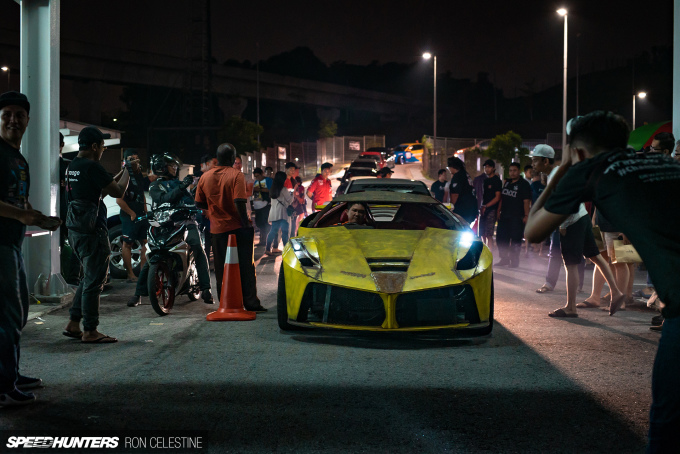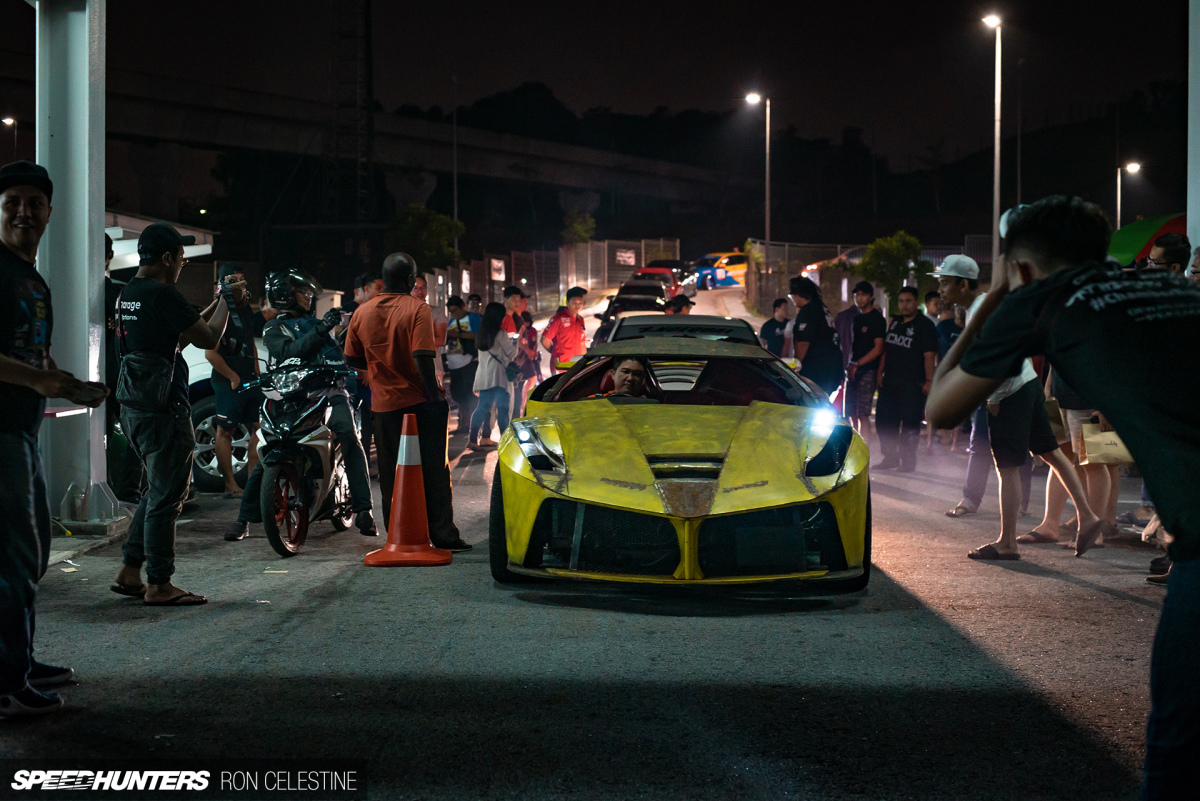 I don't know what the f**k this was created from, and that's OK. The point isn't about having the perfect build or having the IG fame. The point is to have fun.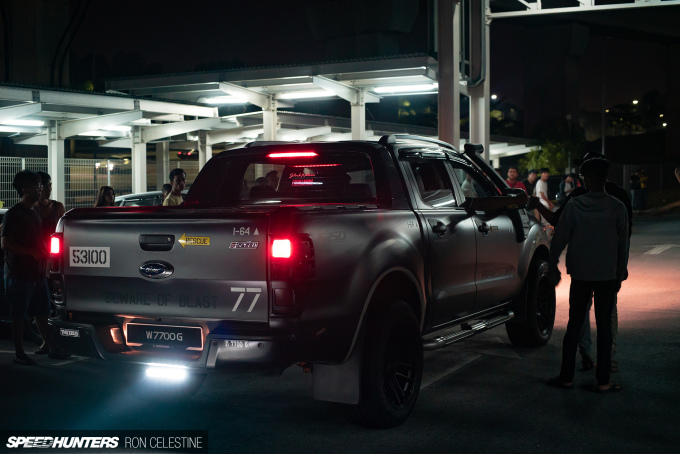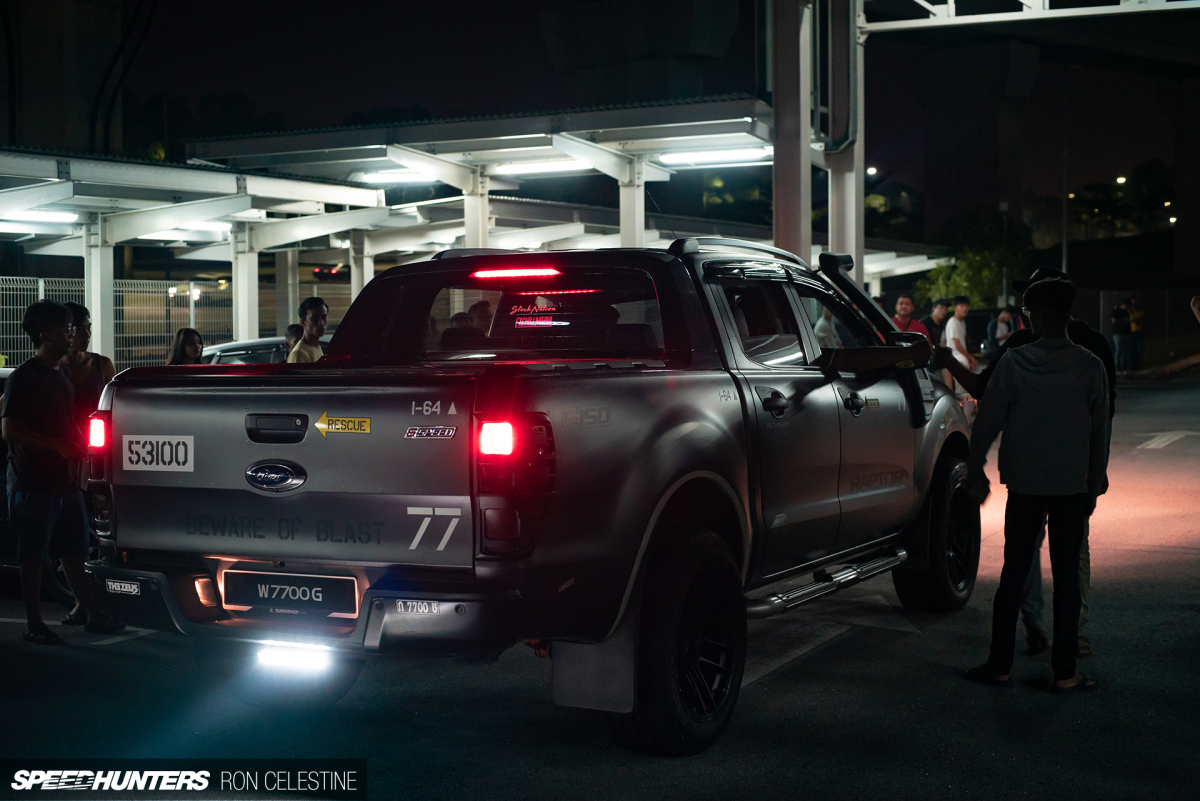 Get your hands on whatever you can and tweak it the way you want, and enjoy the experience. Because if you're not having fun, you're doing it wrong.
Ron Celestine
Instagram: celestinephotography
Cutting Room Floor