Finding a Unicorn
The Supra is all we will soon be talking about.
When Toyota puts the new generation car on sale it will have quite the impact on the tuning scene around the world, and I'm sure I'm not the only one eagerly anticipating to see how it will all unfold. Last week we looked at a car designer's interpretation of what the 21st Century Supra should have been according to him, this week we take things back the other way and look back at a car that possibly was the most visually enticing expression of the JZA80: TRD's 3000GT.
I came across this car after looking through a small garage in Yokohama filled up with some mouthwatering modern day classics, and there next to a one-owner NA1 NSX-R it sat in all its widened beauty. This was one of only a handful of cars that TRD built in house, transformed visually with the 3000GT conversion.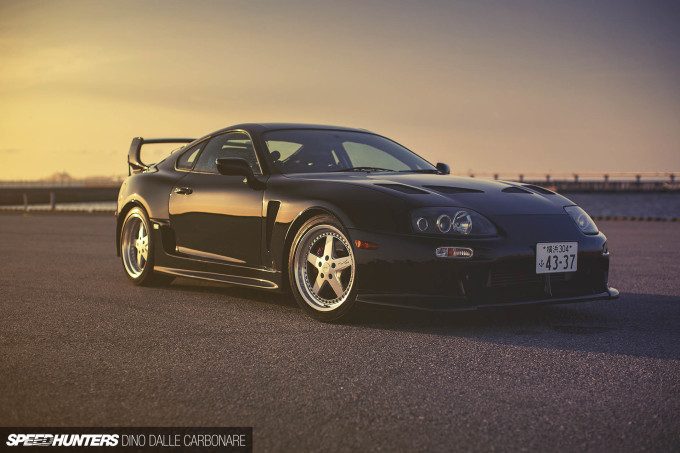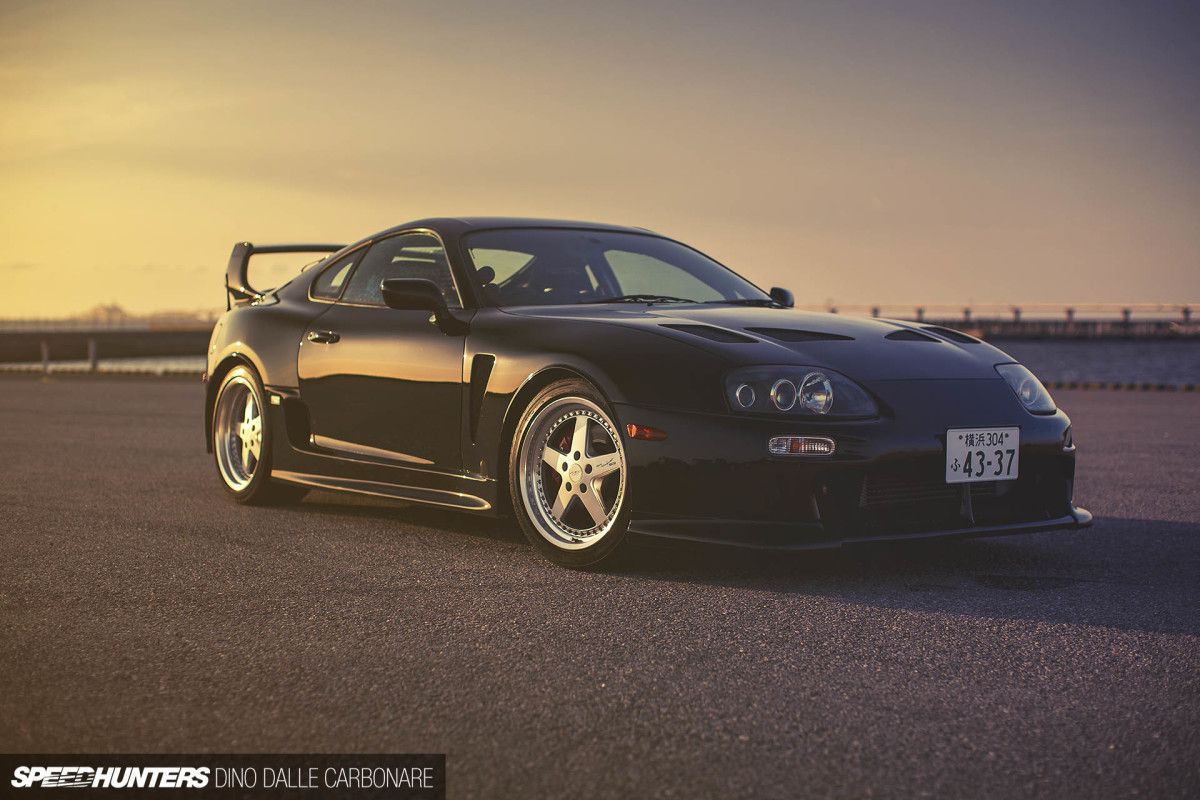 The idea behind this aesthetic kit was to celebrate Toyota's success in JGTC and give owners the chance to sport an authentic GT car look on their very own street cars.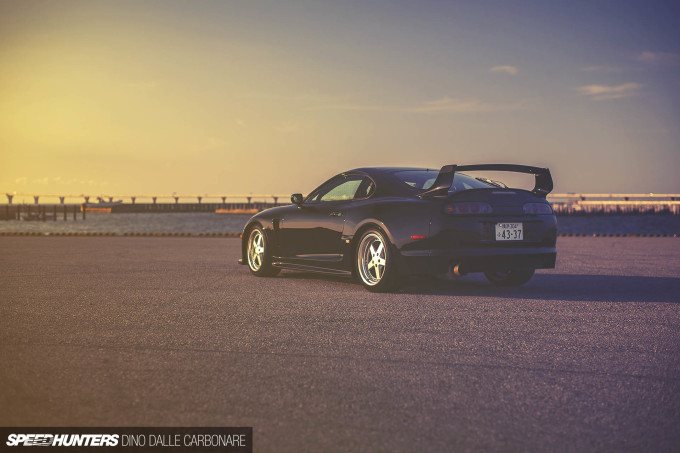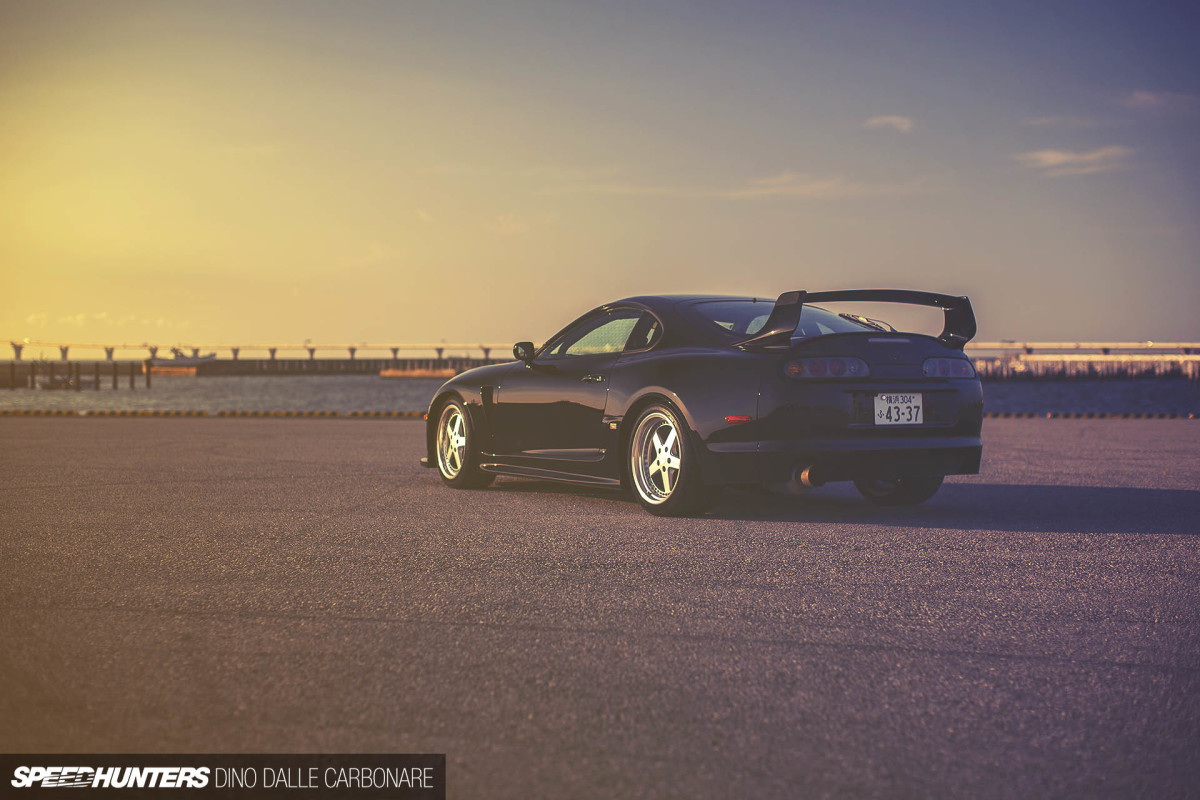 This particular car is currently on sale, but before someone out there snaps it up I was given a chance to shoot it in all its glory.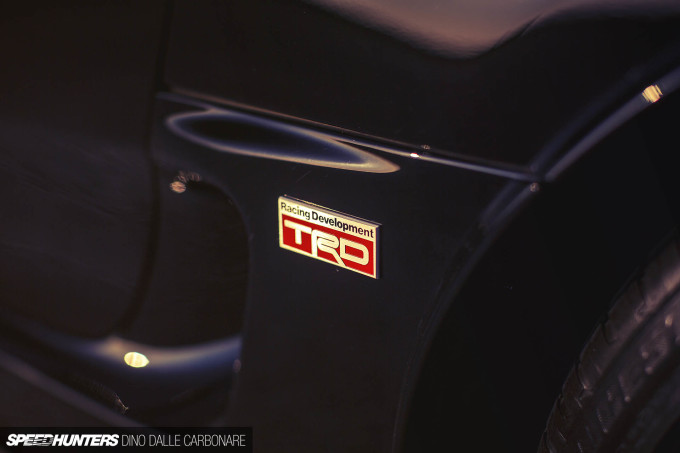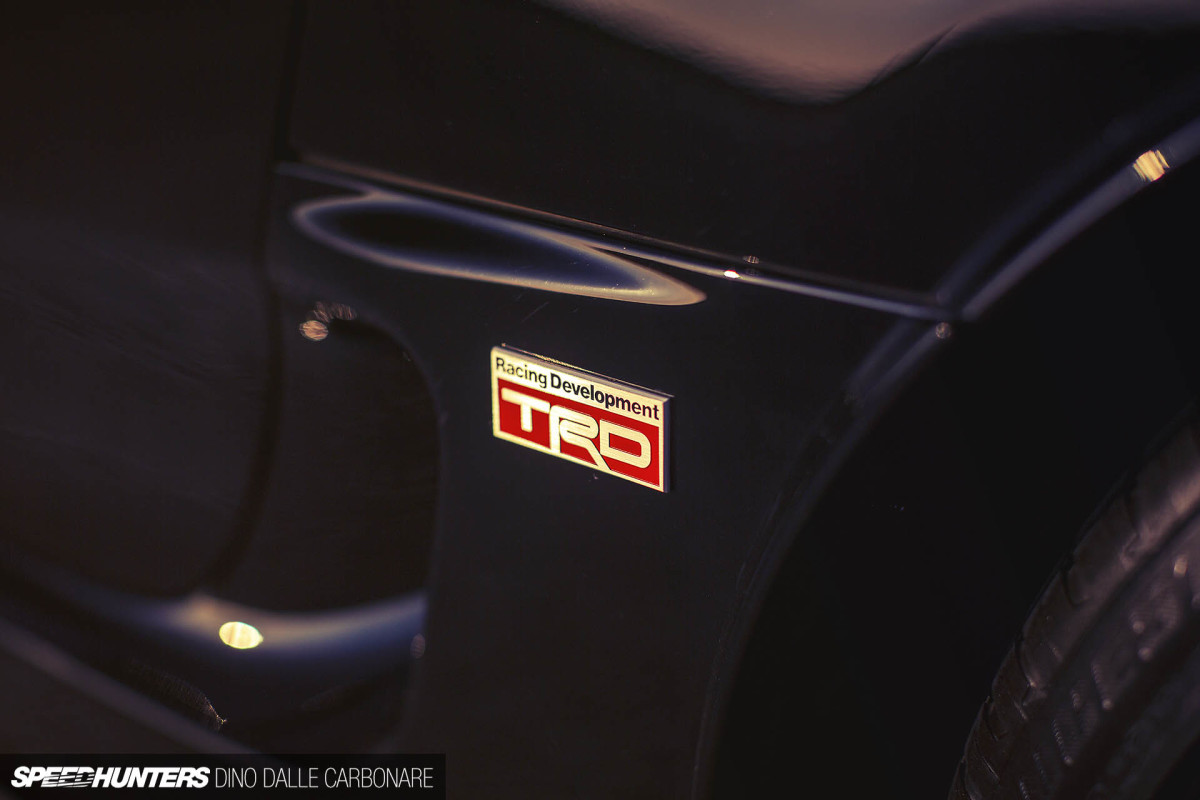 Some may say the JZA80 Supra was probably the last car that needed to be widened, but when it's done in an official and authentic way through Toyota's own motorsports division, well, it just makes total sense. The 3000GT kit was conservative, it boosted front and rear width by 50mm by pumping out the car's natural curves.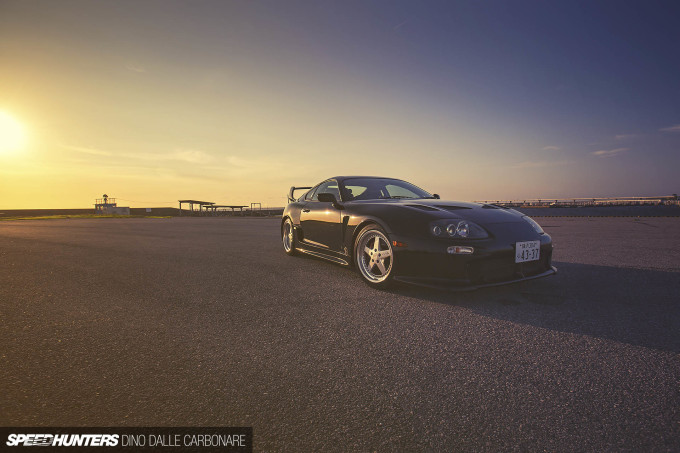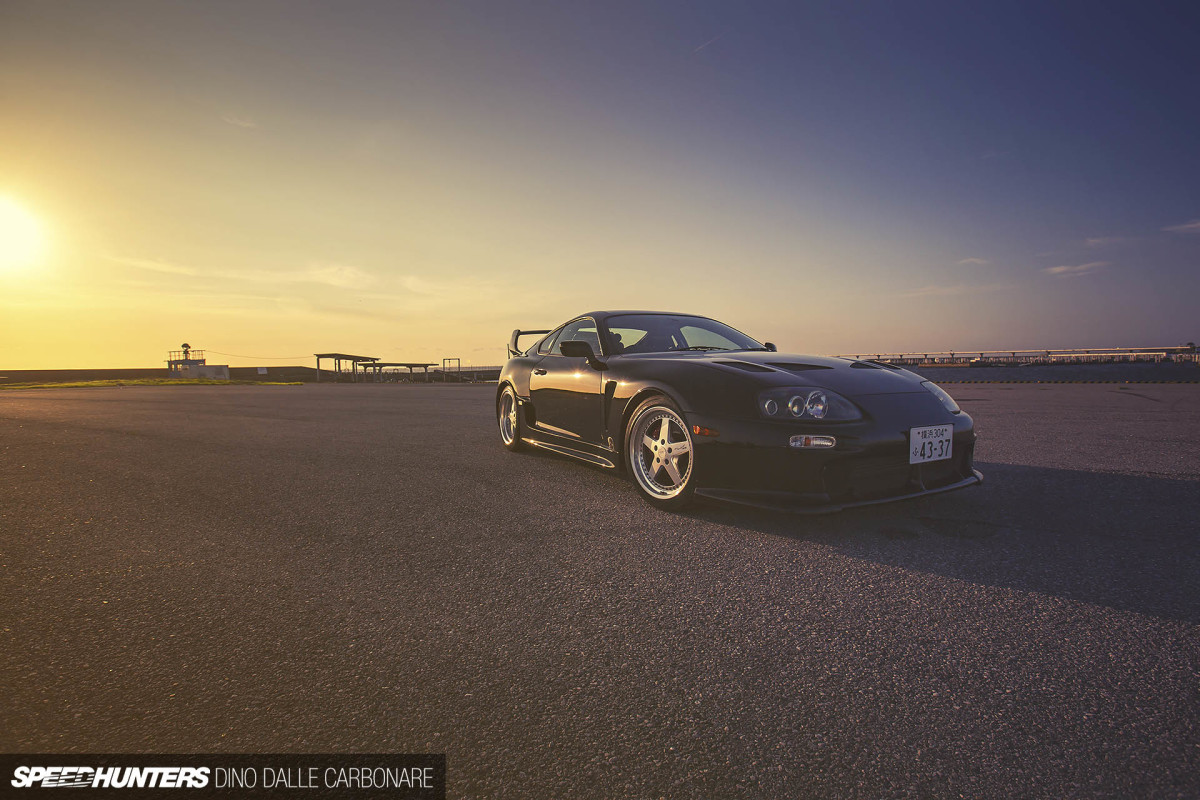 As much as this may sound like a contradiction, it's as much aggressive as it is subtle, especially presented in black as you see here.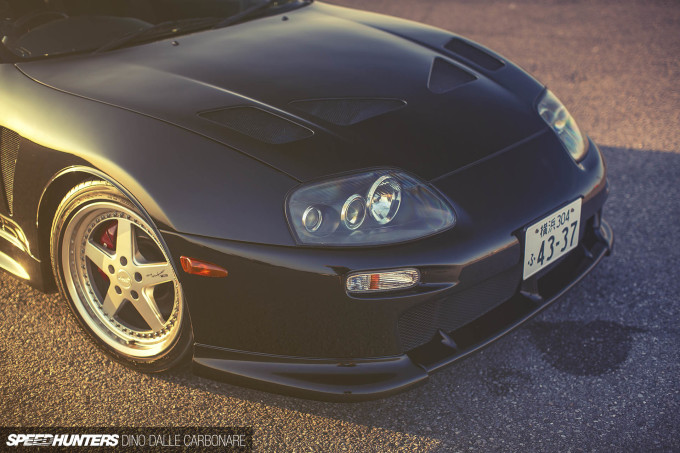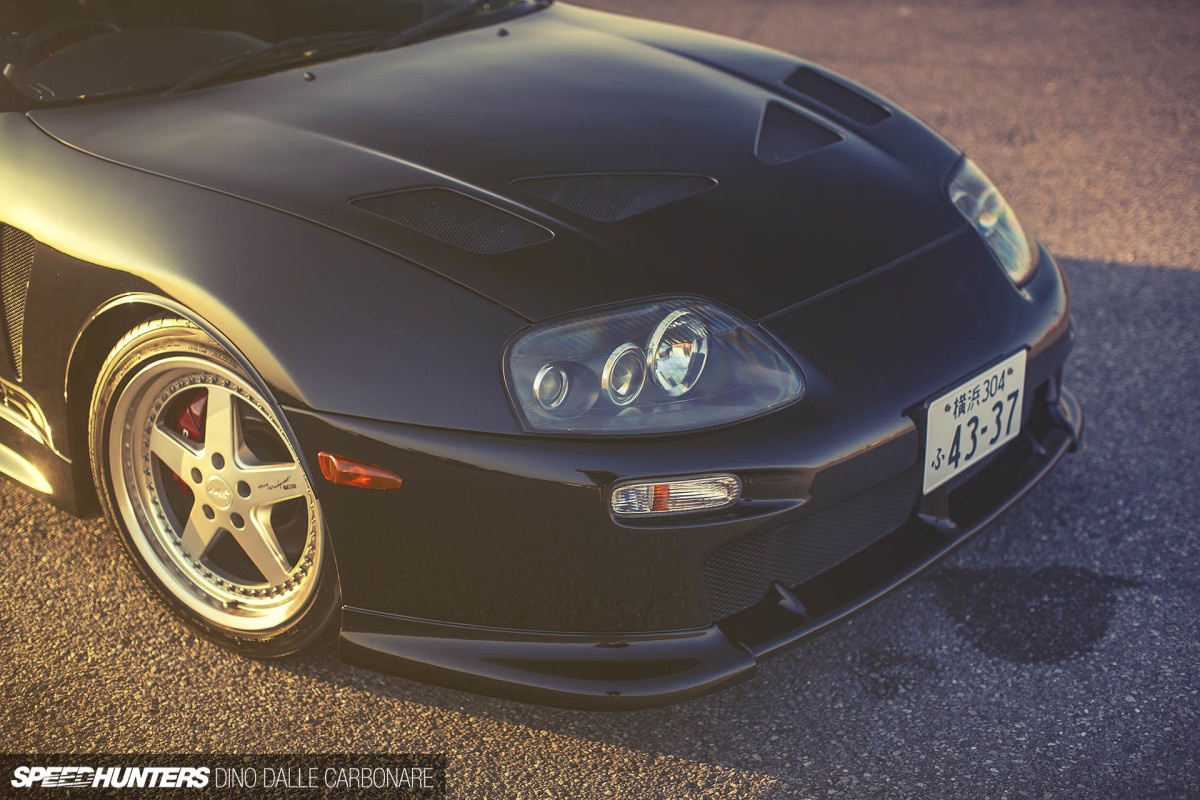 The transformation begins up front with the bumper, an all new taller piece with an integrated finned lip spoiler and a far bigger gaping grille to feed more air to the intercooler and radiator behind it. It arcs out on the corners to line up with the wider front fenders giving an already totally different look compared to a stock car.
An optional piece and one we've seen countless times fitted on even "narrow body" Supras is the instantly recognizable TRD hood with its four iconic grilled openings. This was a special order piece, one I always assumed was made in carbon fiber but was actually rather thick FRP. Hardly any stock was kept and you'd have to usually wait a good month for it.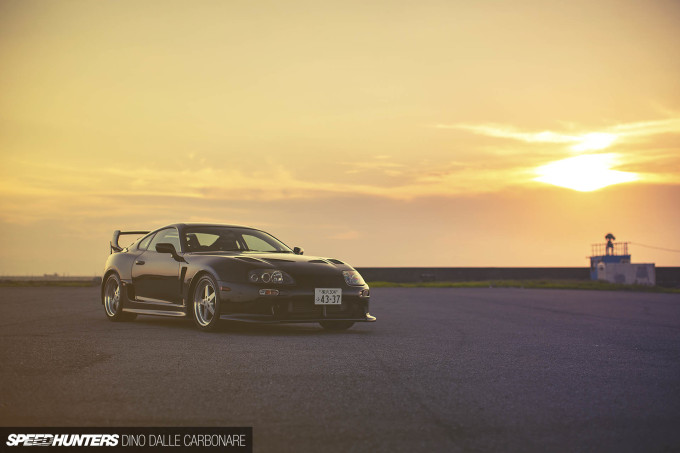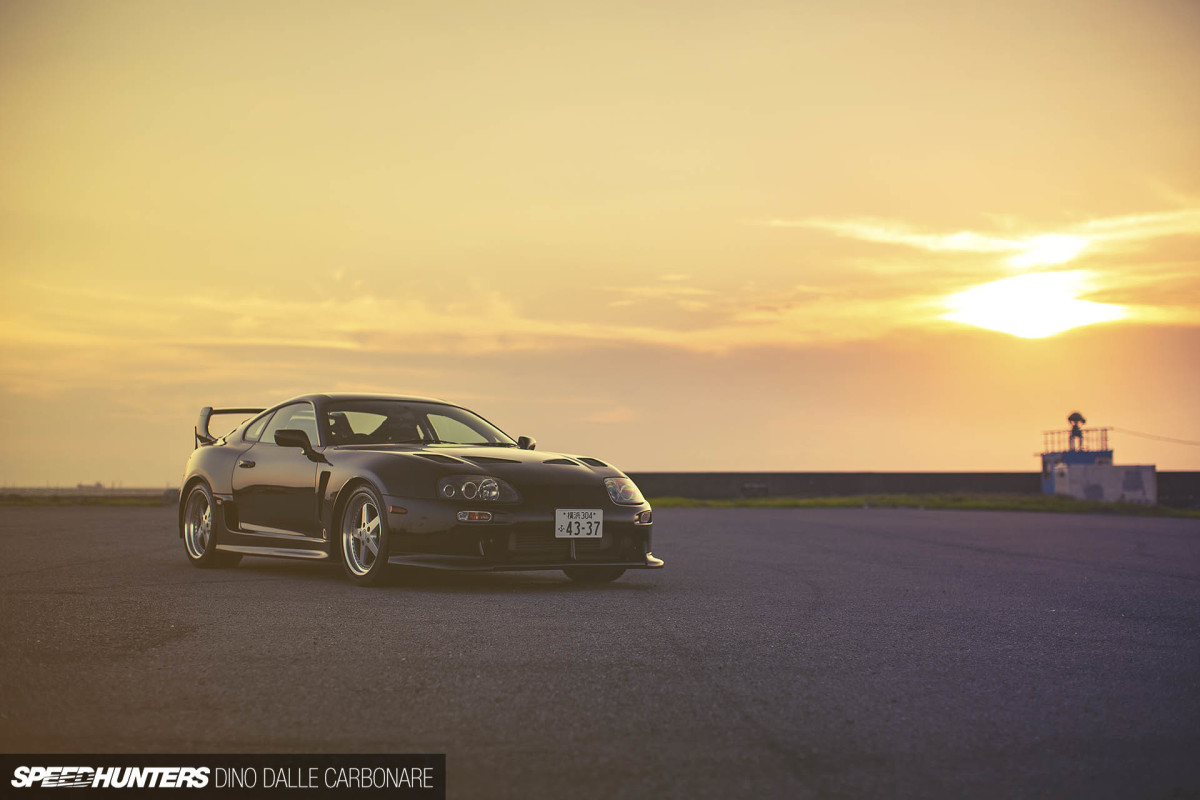 The next piece of the puzzle were the wider front fenders.
Again these were made in FRP like the rest of the 3000GT conversion and featured rounded off triangular openings similar to the ones on the bonnet.
Baby got back
To help fill up the generous space now freed up under the wheel arches Toyota had their 18-inch two-piece five-spoke wheels fitted, 9.5-inches wide for the front and 10.5-inches wide for the rears. They could probably do with a bit more width and offset to really give the car the modern day stance it deserves. But then again those were the nineties and a tight wheel fitment wasn't really much of a priority, especially from the manufacturer's own tuning arms. Nothing a spacer at each corner wouldn't fix, though.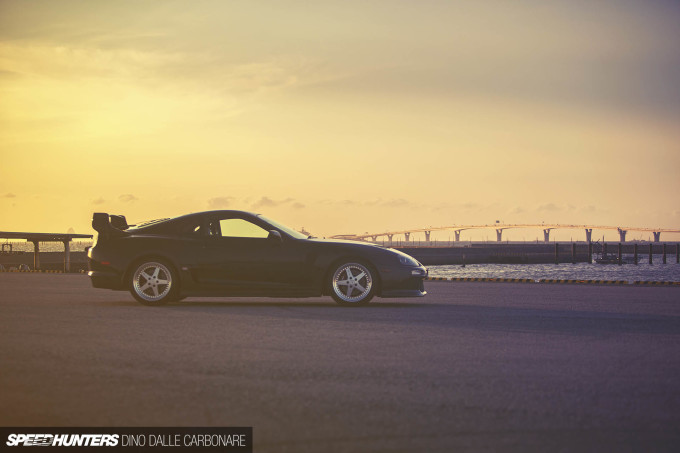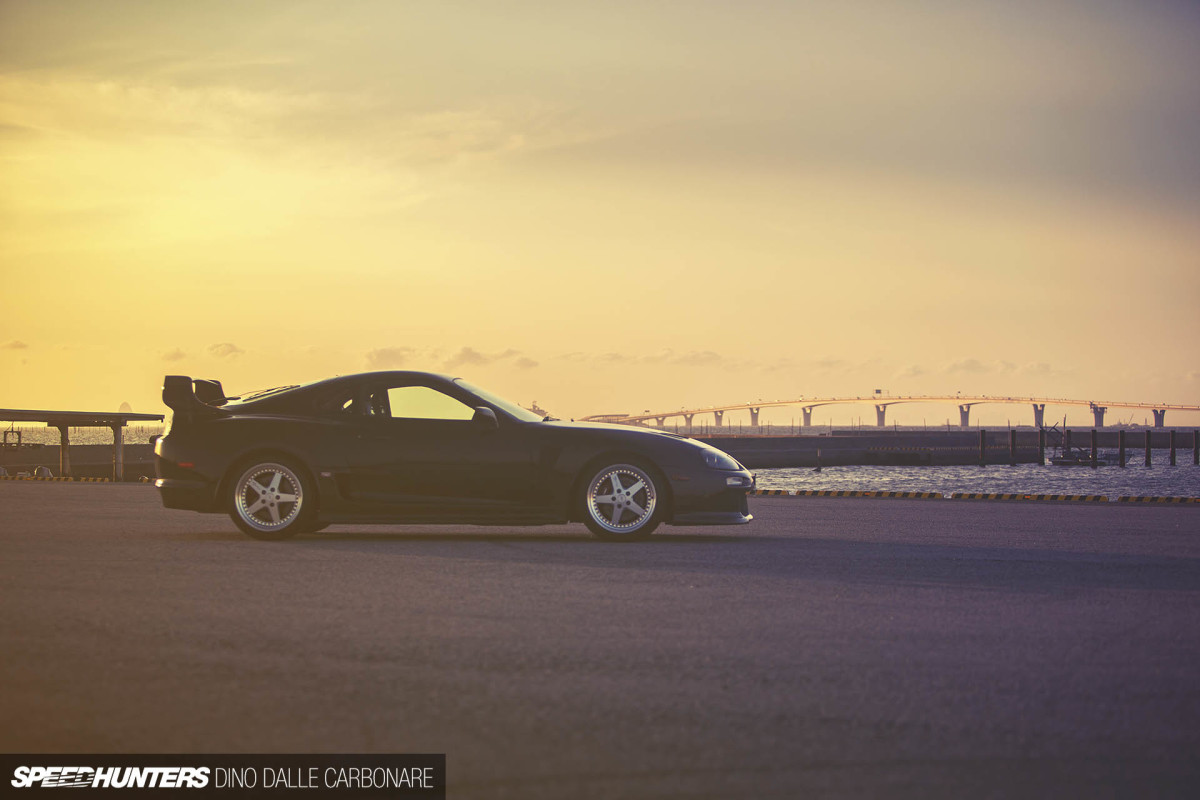 I'll let you in on a little secret. You'll probably hate me in about three seconds but hey, at least I'm being honest.
I never liked the JZA80. There, I said it. That was my opinion for a good 20 years, up until recently where I've actually cultured quite an affliction with the car. I don't know what it was that didn't make me like the car initially, maybe that bulbous design, the big headlights, or the plain and uninspiring interior.
Don't get me wrong, I didn't hate it, I was just more about the Skyline GT-R. I respected its mechanicals, except for the inherent lack of traction its FR layout gave it, but yeah, it just didn't inspire me. Now, I want one bad, I want to build one up and do silly things with it. A 3000GT would be a true dream as I'm all about the GT look on this car, something I really became aware of when featuring this particular example.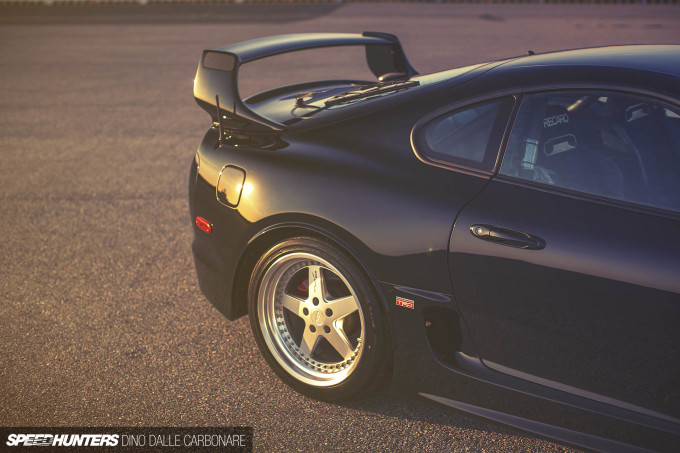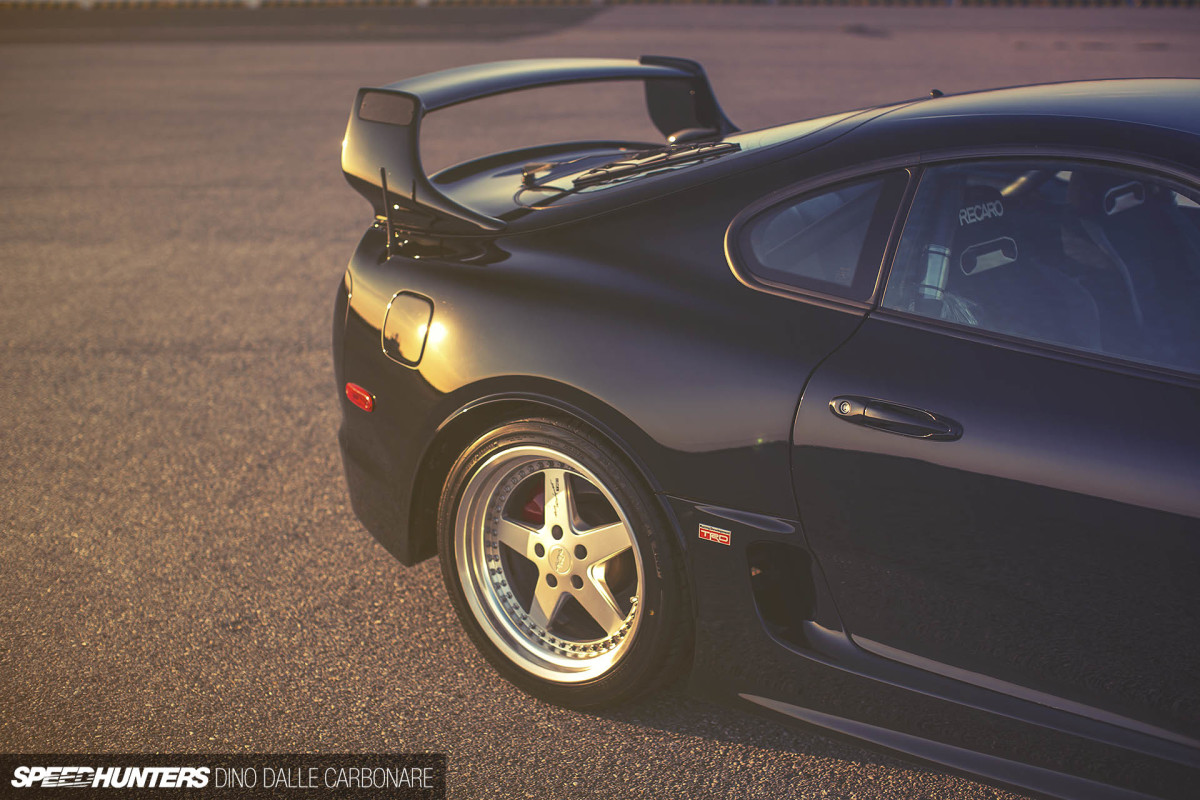 I just love how cleanly TRD executed the rear end too; pumping those arches, no overfenders, no screws nor rivets, all super clean as it should be.
The setting sun over the Tokyo Bay that late summer afternoon really highlighted the car's newfound rear girth. Just look at those hips.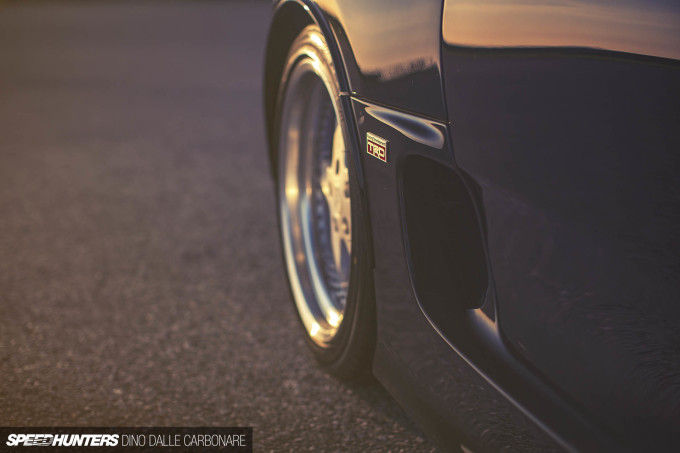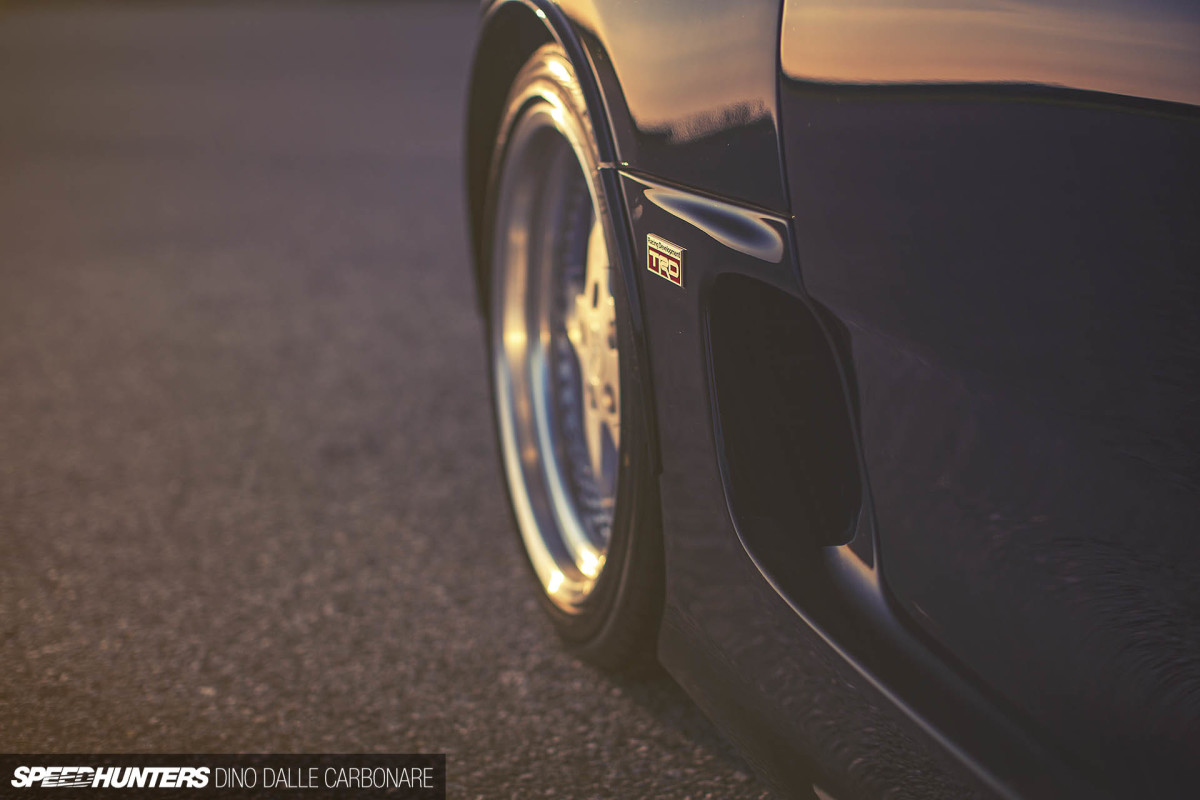 Part of the conversion was also a set of skirts which tied the front and rear ends together beautifully, even adding larger rear side intakes into the mix for more presence.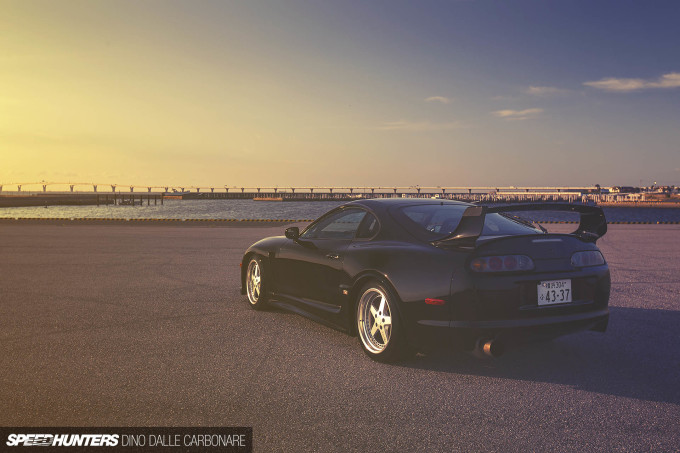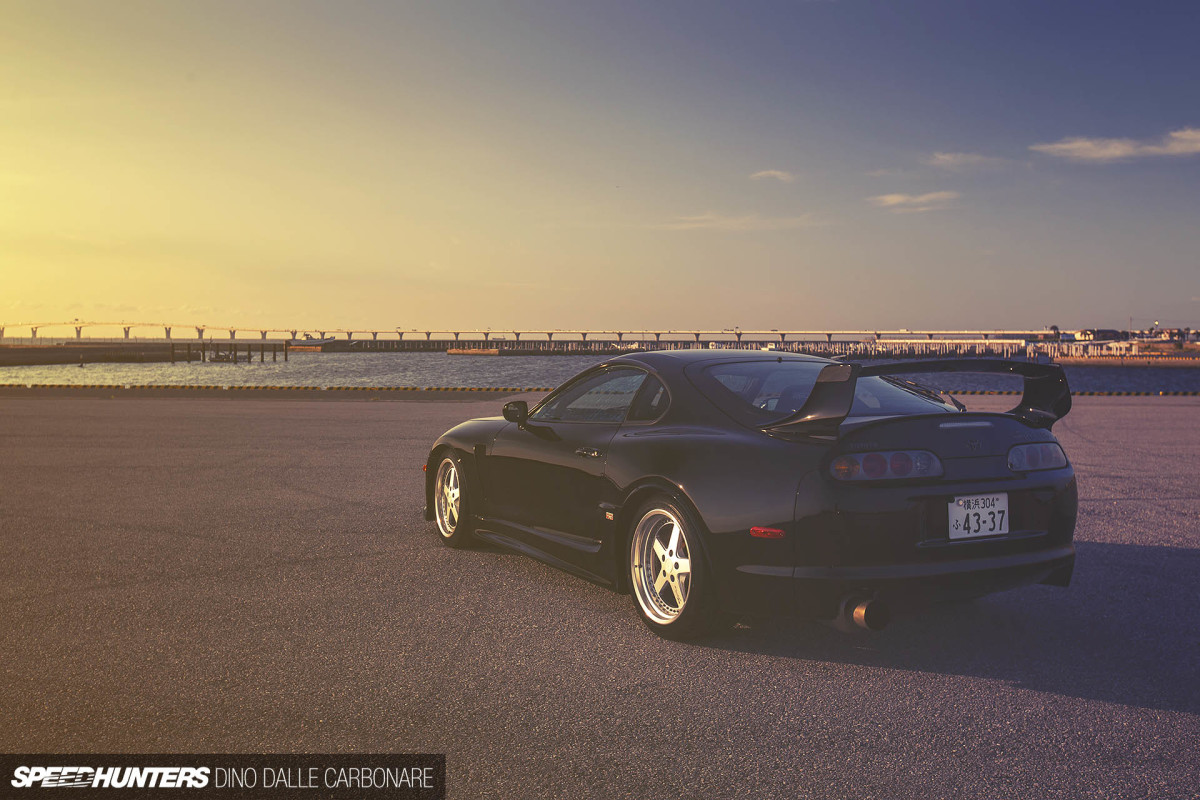 The rear bumper was not touched or restyled, it probably didn't really need to anyways, the kit just flowed nicely all around the car without interruptions.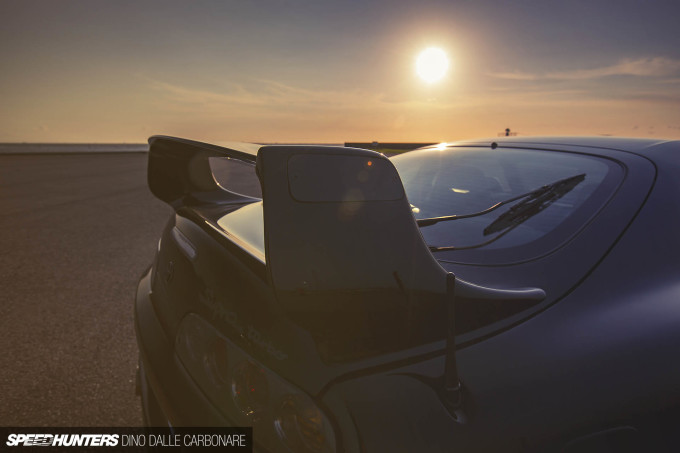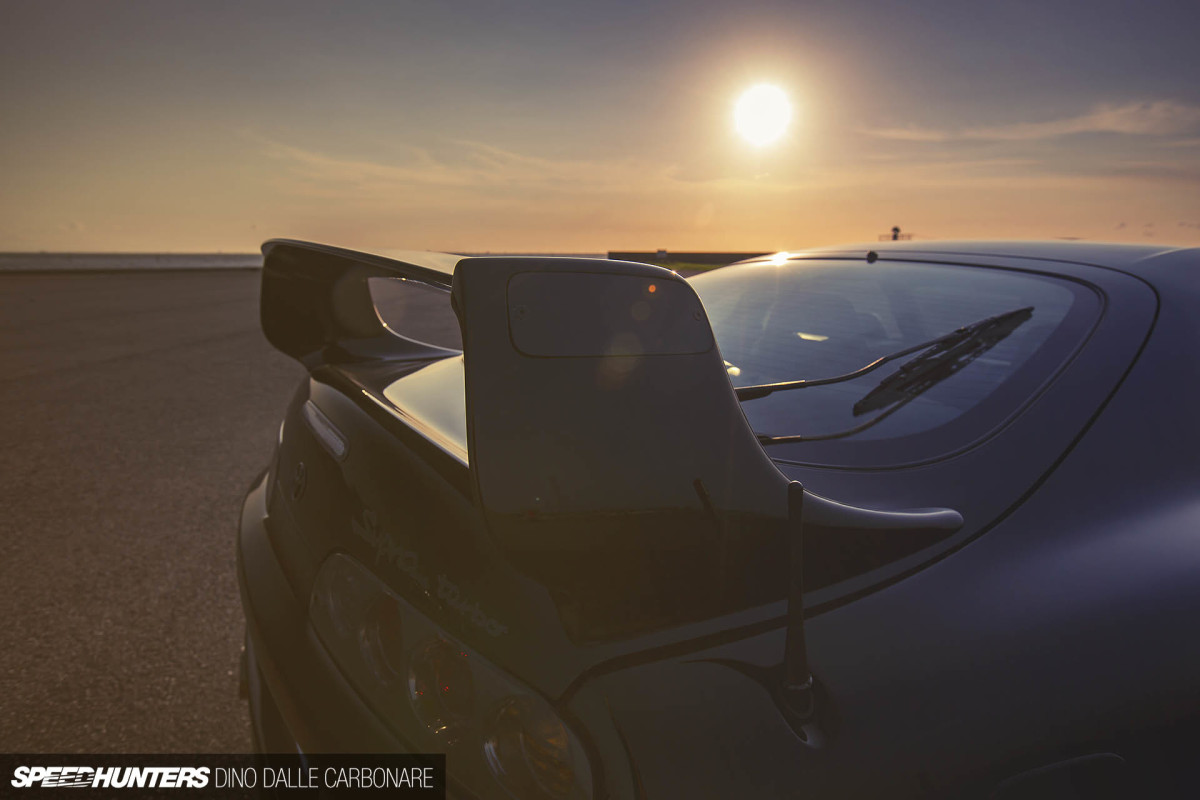 There were then two types of rear spoilers to choose from; the Type-S you see here and which allows for some adjustments in the rake of the main wing element, and a Type-R which was of a totally different design, was not adjustable but had a centre wing stay.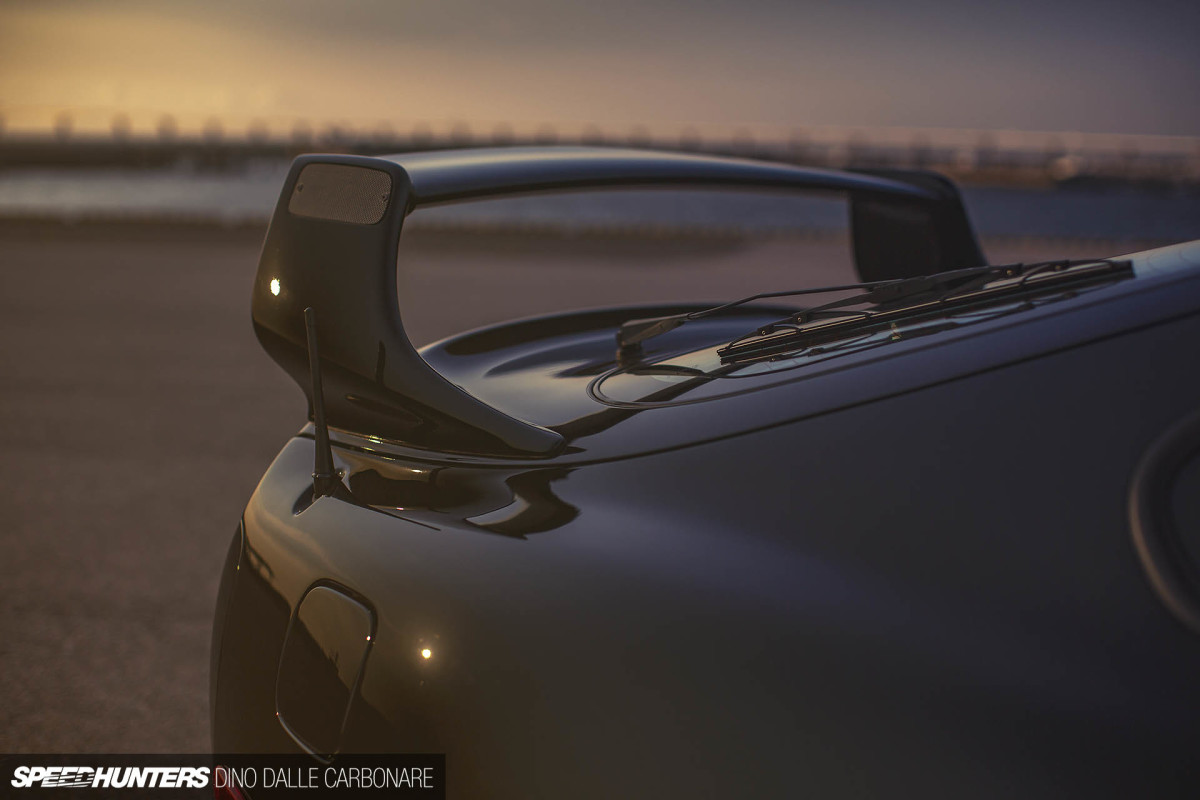 The latter would have been my choice, it was just absolute nineties and fitted the car so well. The little carbon covers for the wing adjusters are aftermarket and are pretty much the only non-TRD detail on the car's exterior.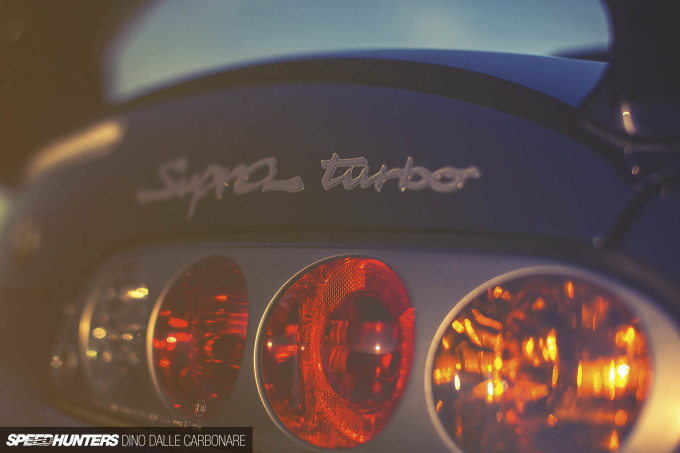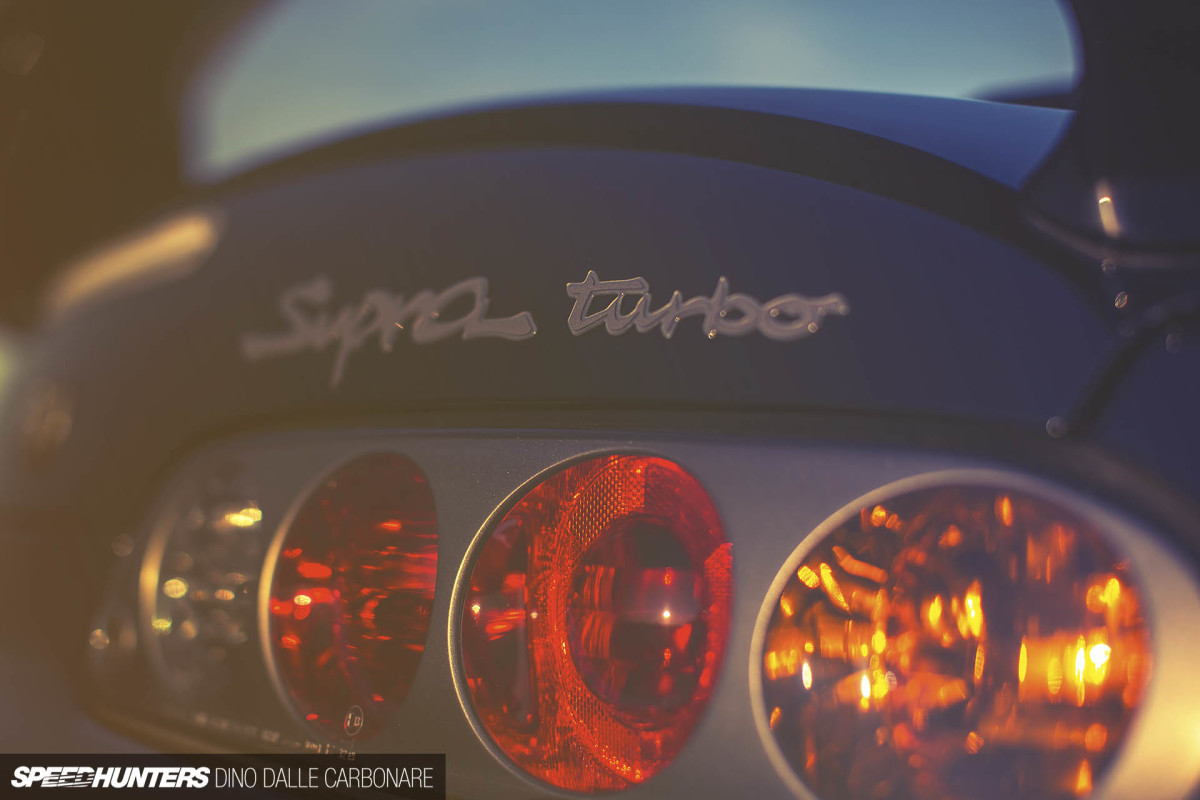 On the handful of cars that TRD built officially, they never touched any of the engines. That was left for the owners to do…
2JZ = fun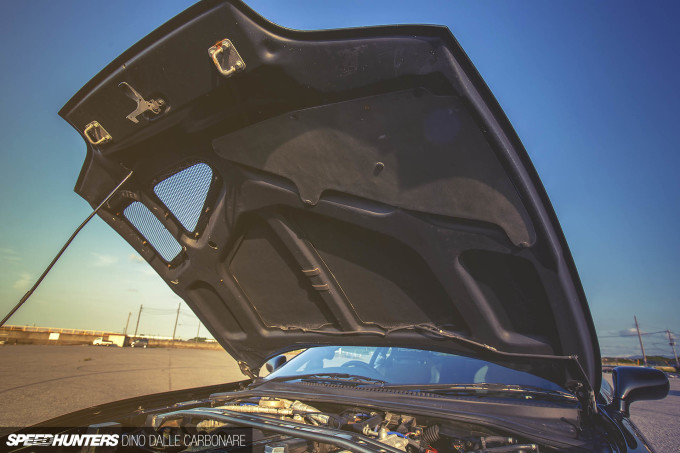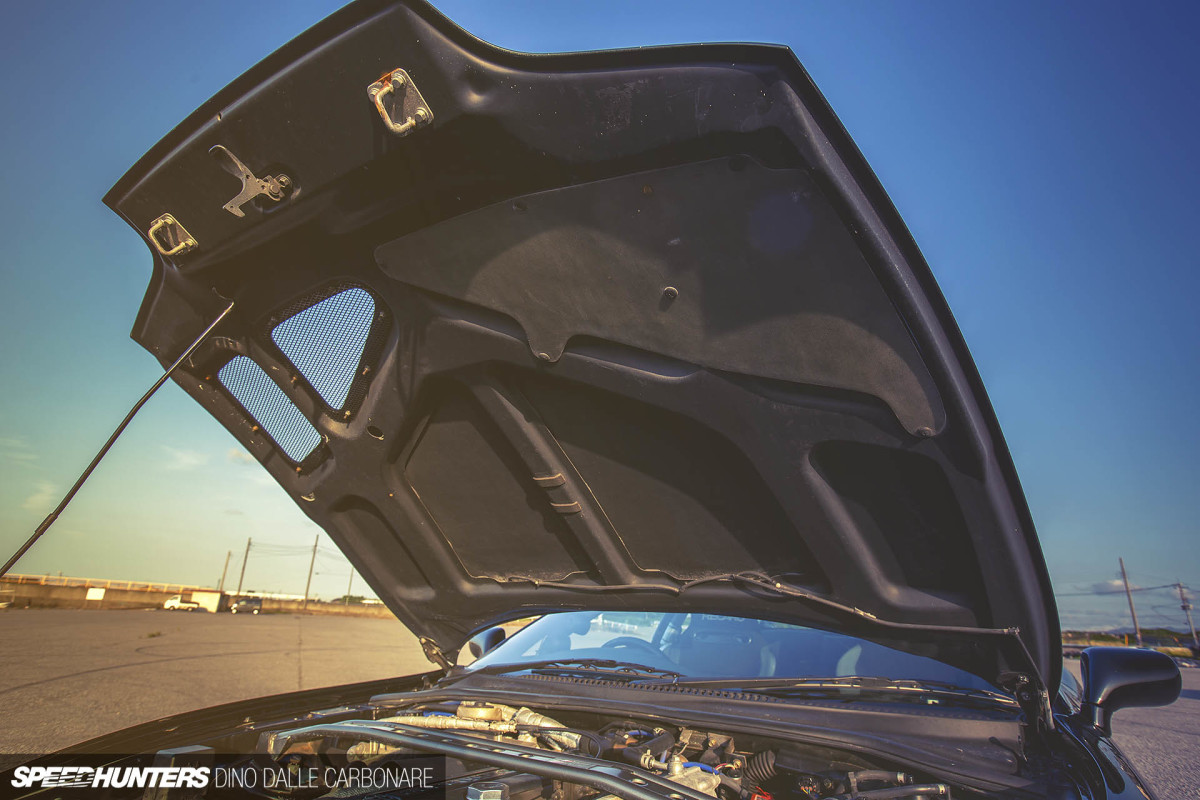 Lifting the TRD vented hood it quickly becomes obvious that whoever owned this car originally couldn't possibly live with a strangled stock 2JZ-GTE.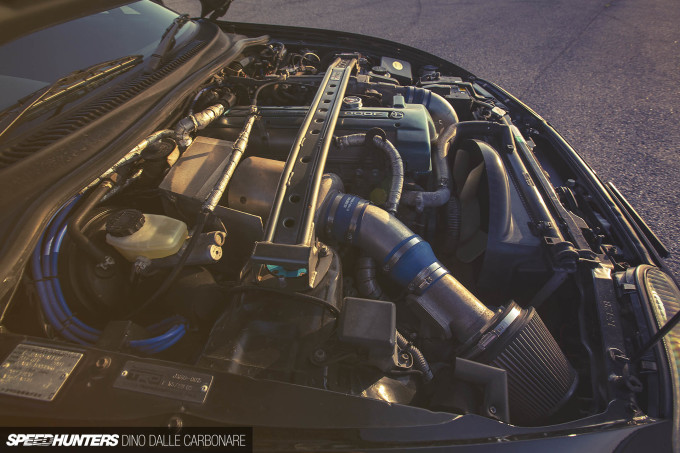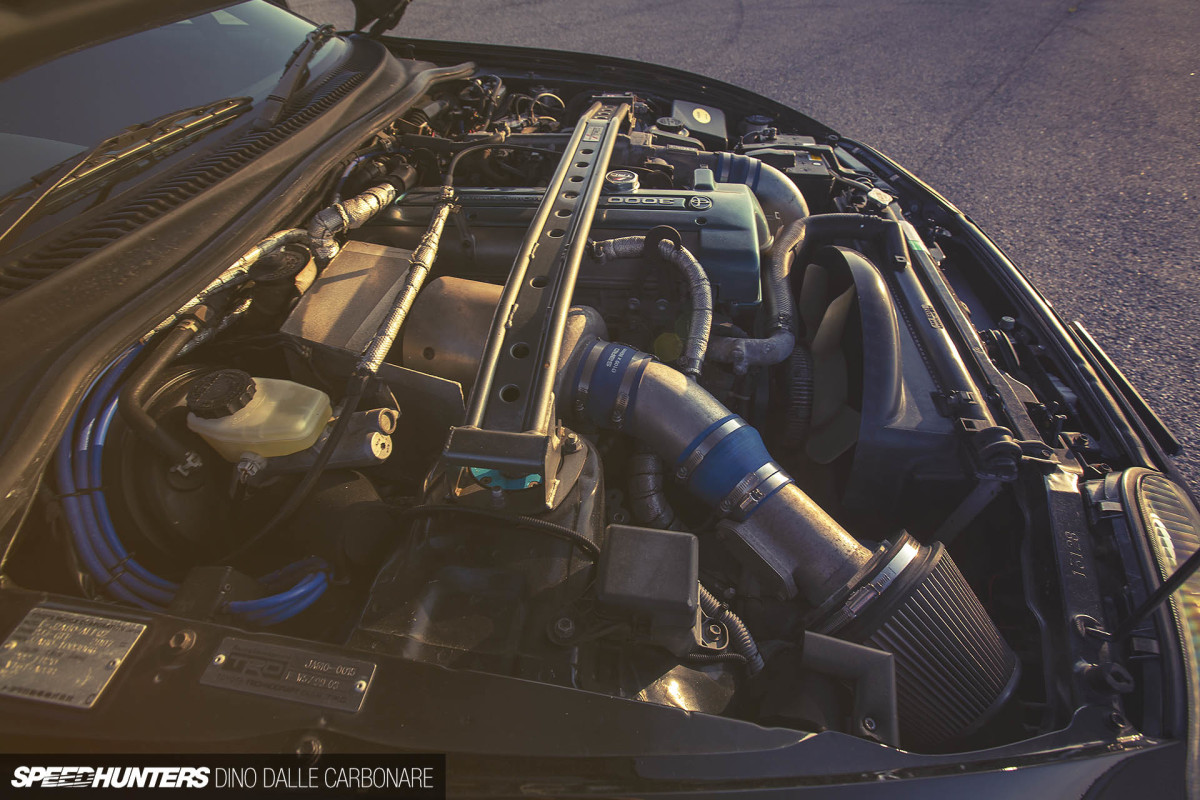 Who would right? Look closer and you'll see there's a TRD chassis plate to warrant the fact that this was 3000GT car number 15 ,officially built at Techno Craft, something collectors froth at the mouth upon seeing.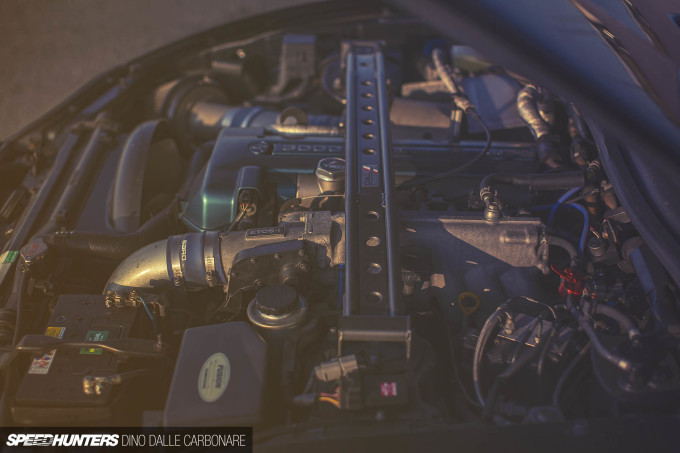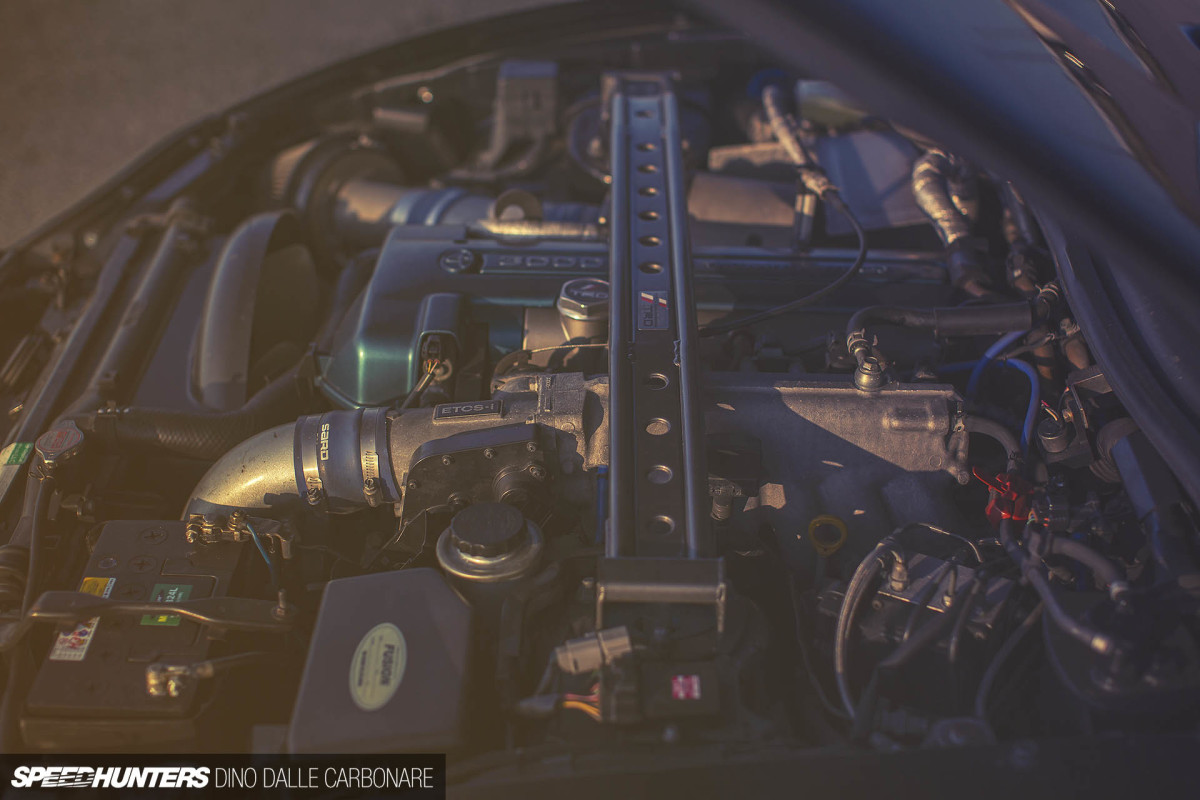 Stock 2Js have been proven many times around pretty much every corner of the world to be bulletproof up to some really fun power levels.
So this RZ spec Supra was dropped off at a tuning shop, stripped of its sequential turbo set up in favour of a HKS T04Z, along with all the supporting modifications that would allow the mid-sized single to reach its maximum potential. So that means an upgraded fuel system, a pair of hotter cams, a VVTi controller and a HKS F-Con V Pro ECU to control it all.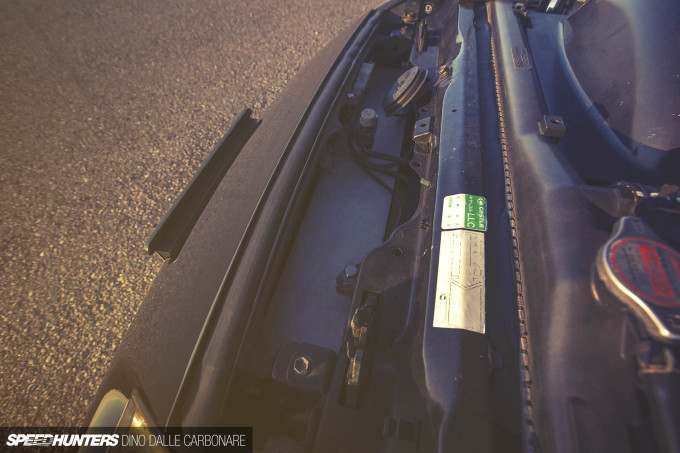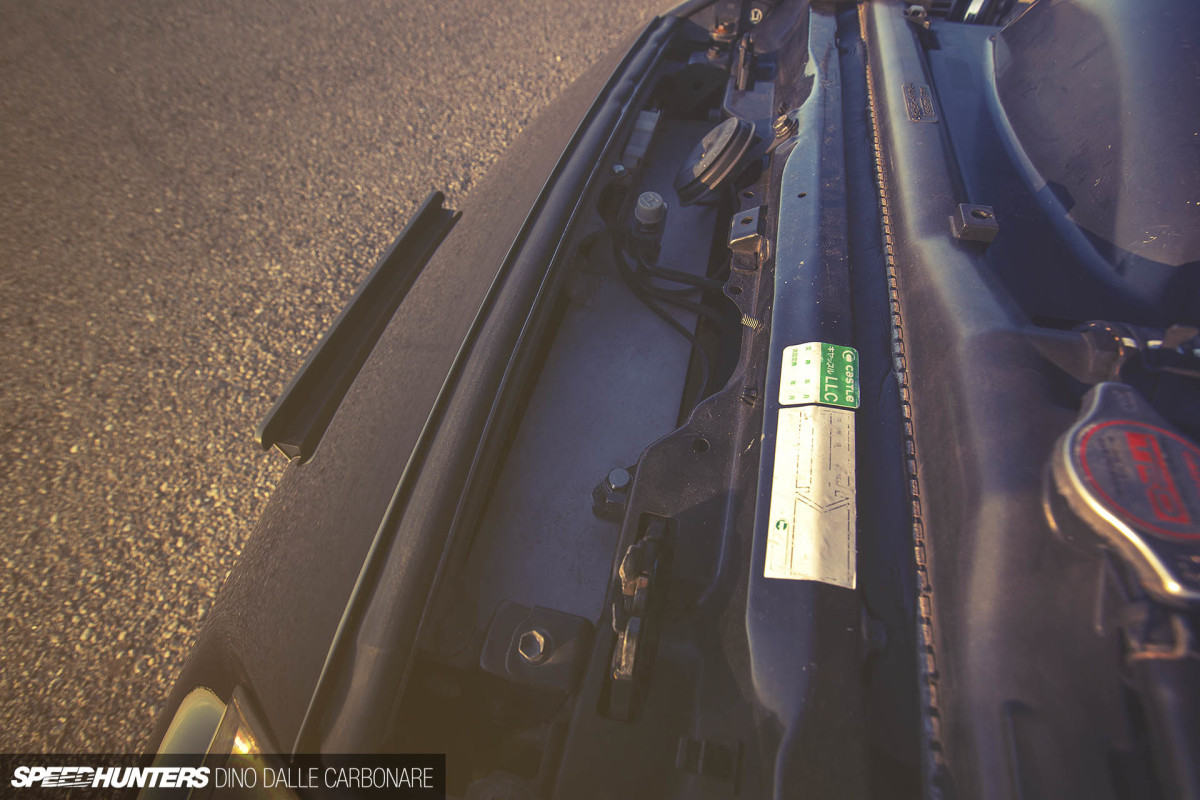 Taking advantage of the TRD 3000GT's front air dam, a massive Trust intercooler has been dropped right behind it. The car is set up to run two preset boost settings, a normal 1.4-bar setting which gives a reliable 600hp and a 1.7-bar 'fun' setting to scare yourself which throws an additional 100hp into the mix.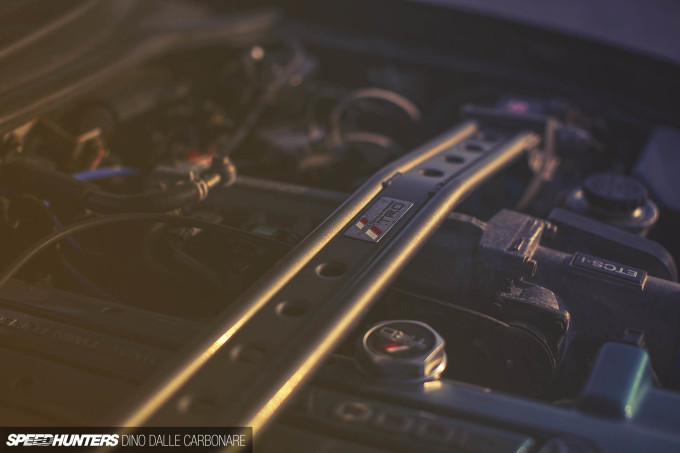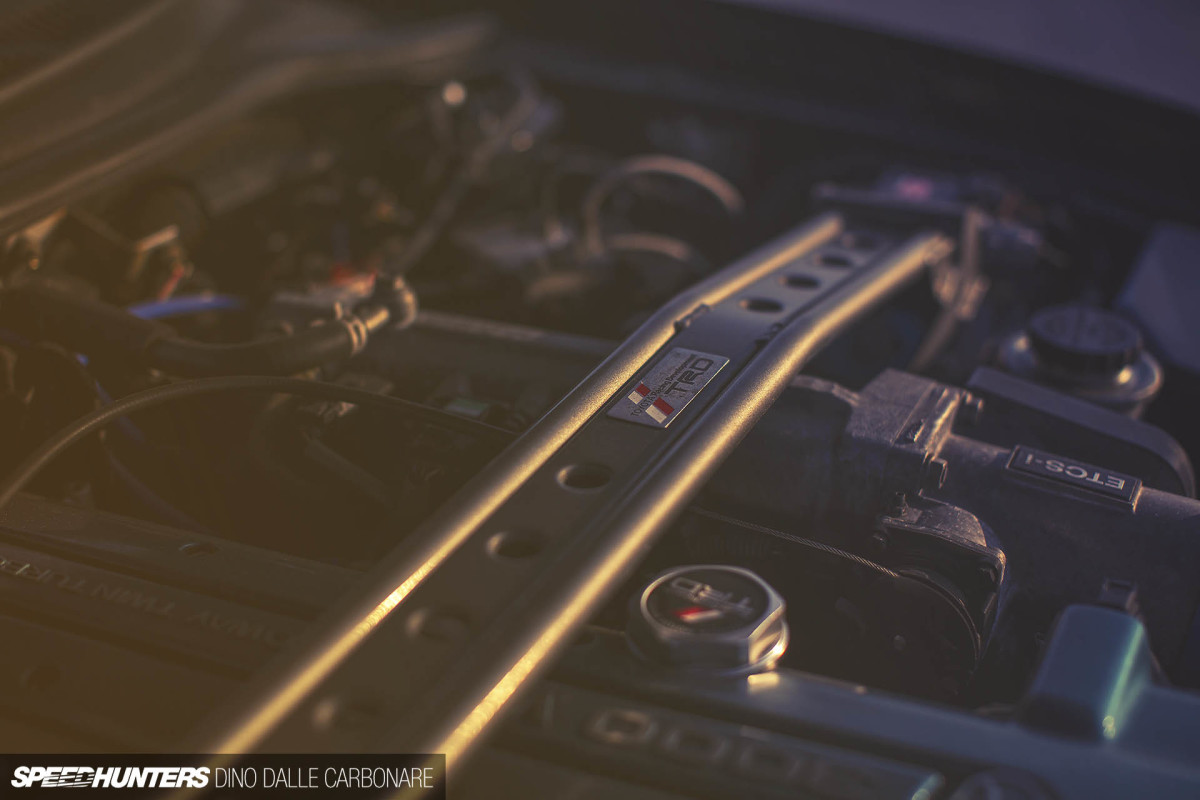 Joining the TRD strut tower brace are some select suspension goodies, starting off with Zeal adjustable coilovers at each corner and a six-point roll cage which we'll see shortly in the cabin.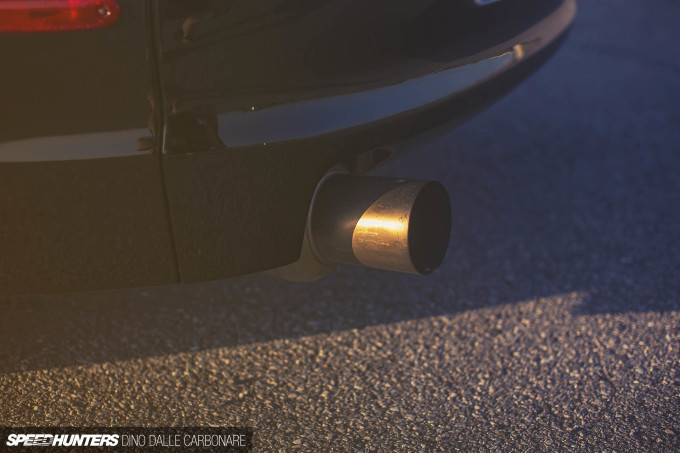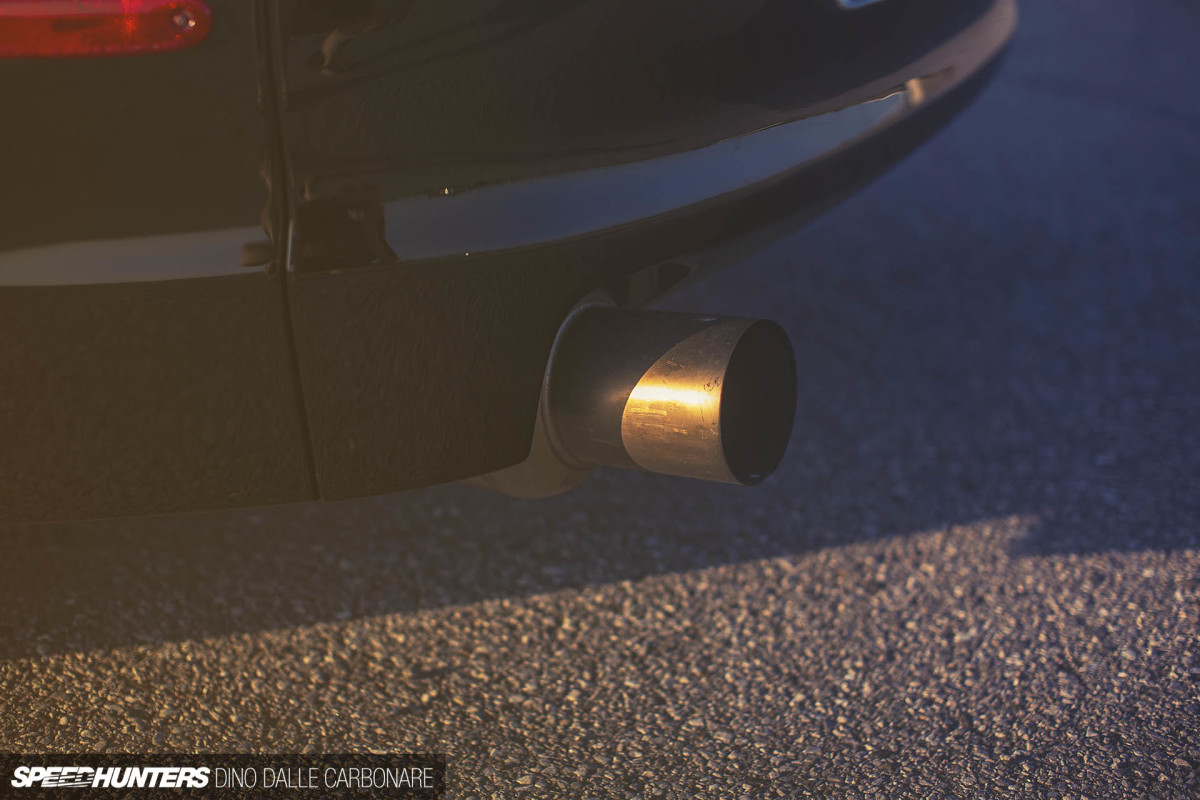 The drainpipe angled exhaust silencer is a must on any Supra and here it pours out that sweet, unmistakable deep growl that the 2JZ is loved for.
The Perfect Collectable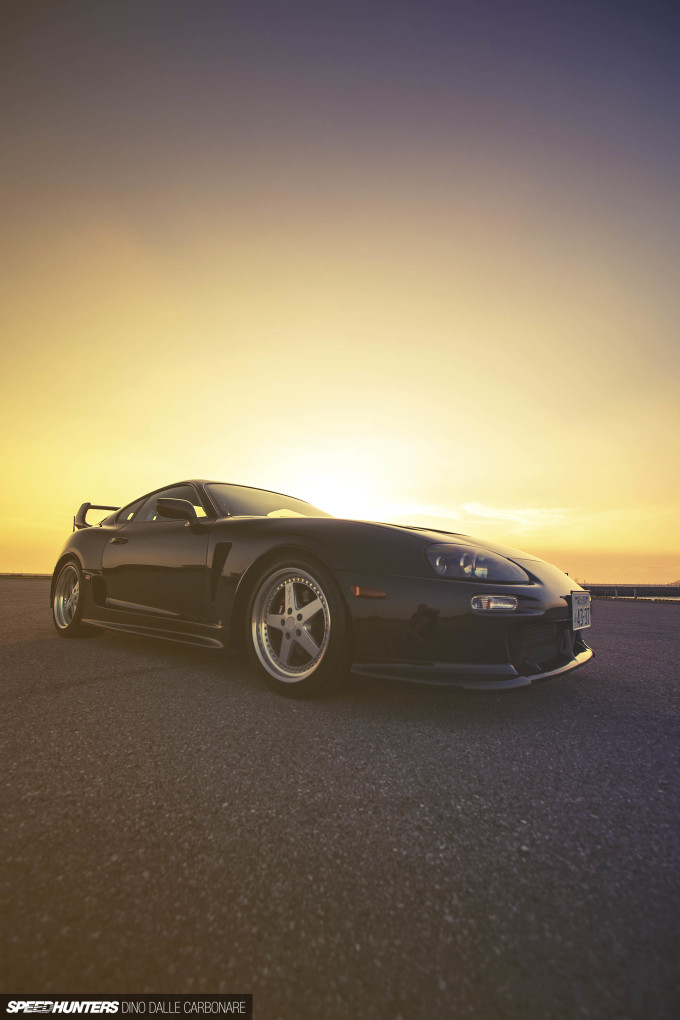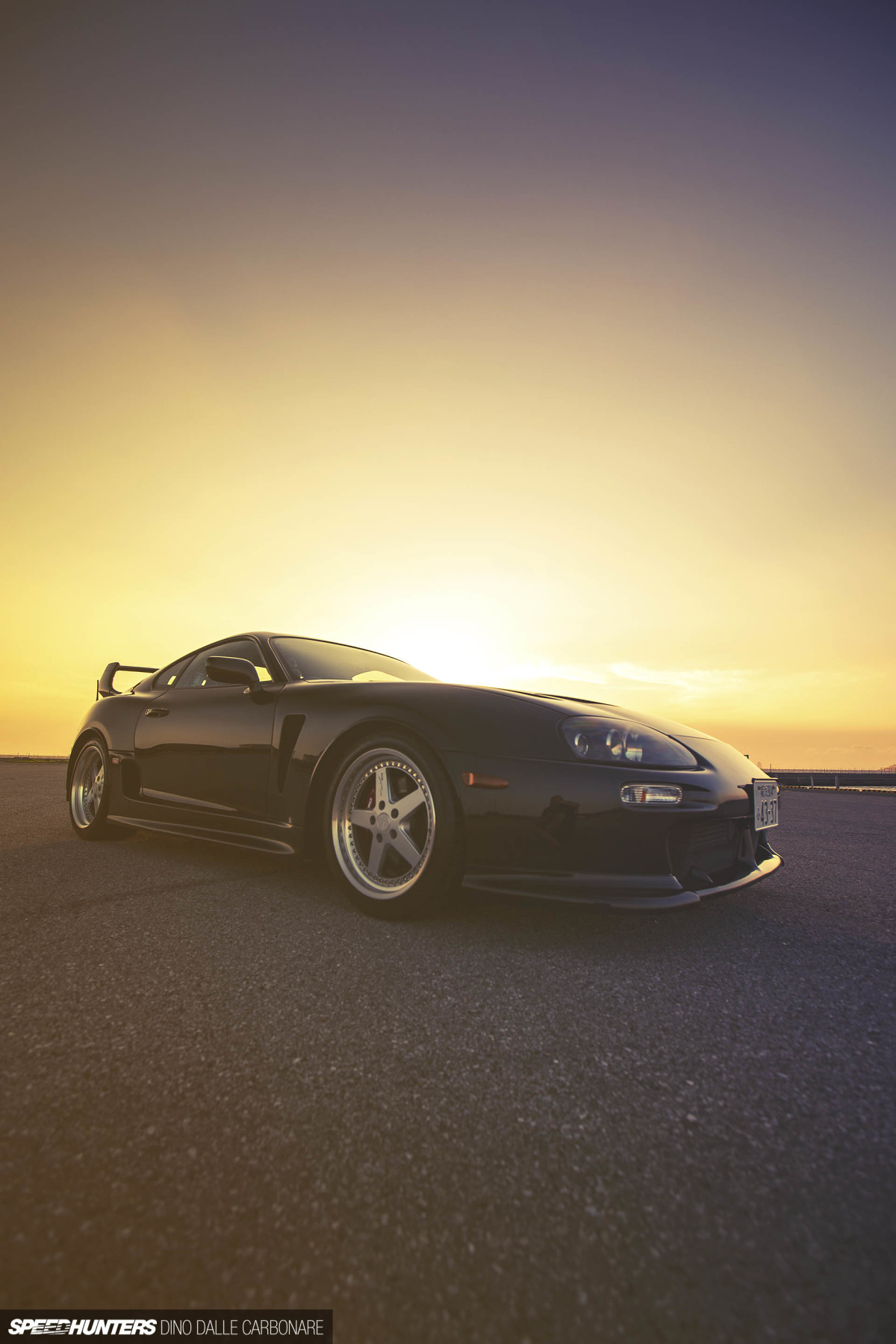 There's something so special about looking at a car that you know backs up its looks with adequate power, and here there are 700 horses worth of adequacy.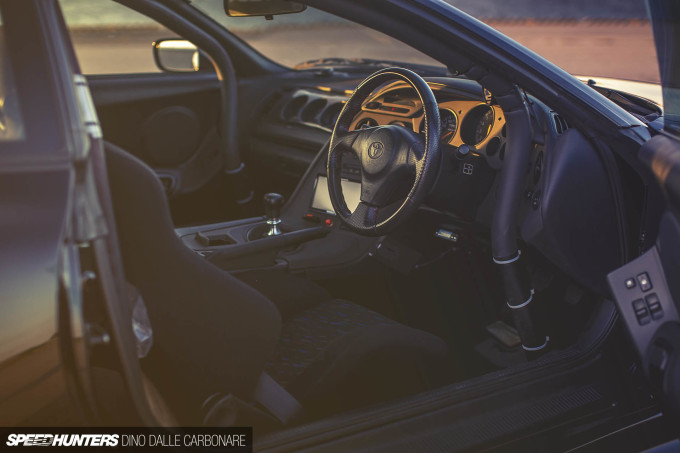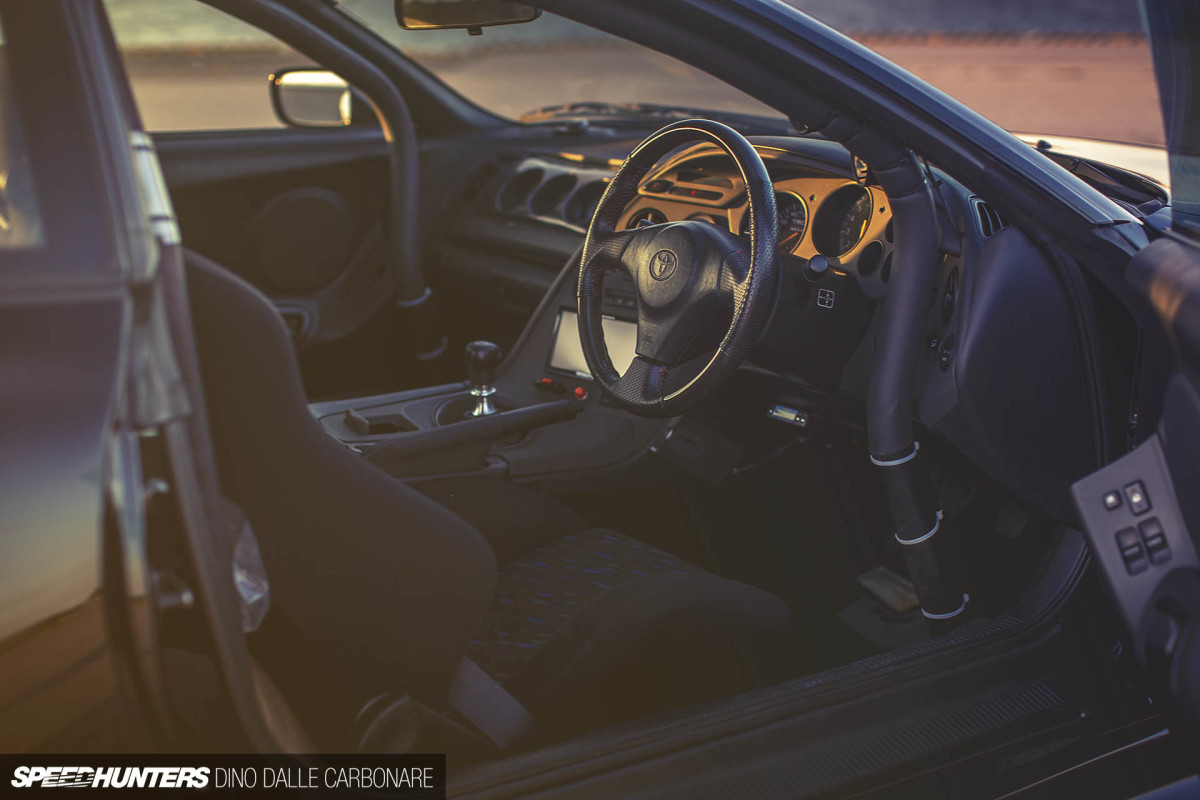 The bolt-in six-point cage is the first thing you'll notice when swinging the long and heavy driver's side door. What you'll also notice is the fact that it's totally removable and it hasn't caused any damage to any interior pieces and nothing had to be cut out to fit it. When I noticed this I let out a deep sigh of relief, as you know what I mean, on special cars like this, the more preserved the car is, the better!
TRD gauges join some auxiliary Trust clocks, something that adds so much '90s nostalgia inside.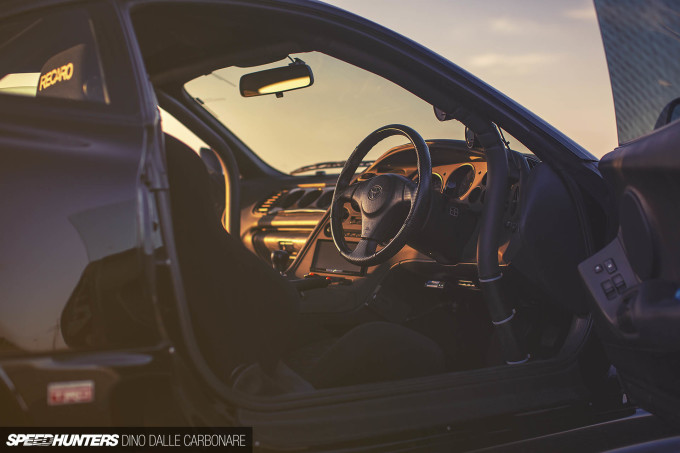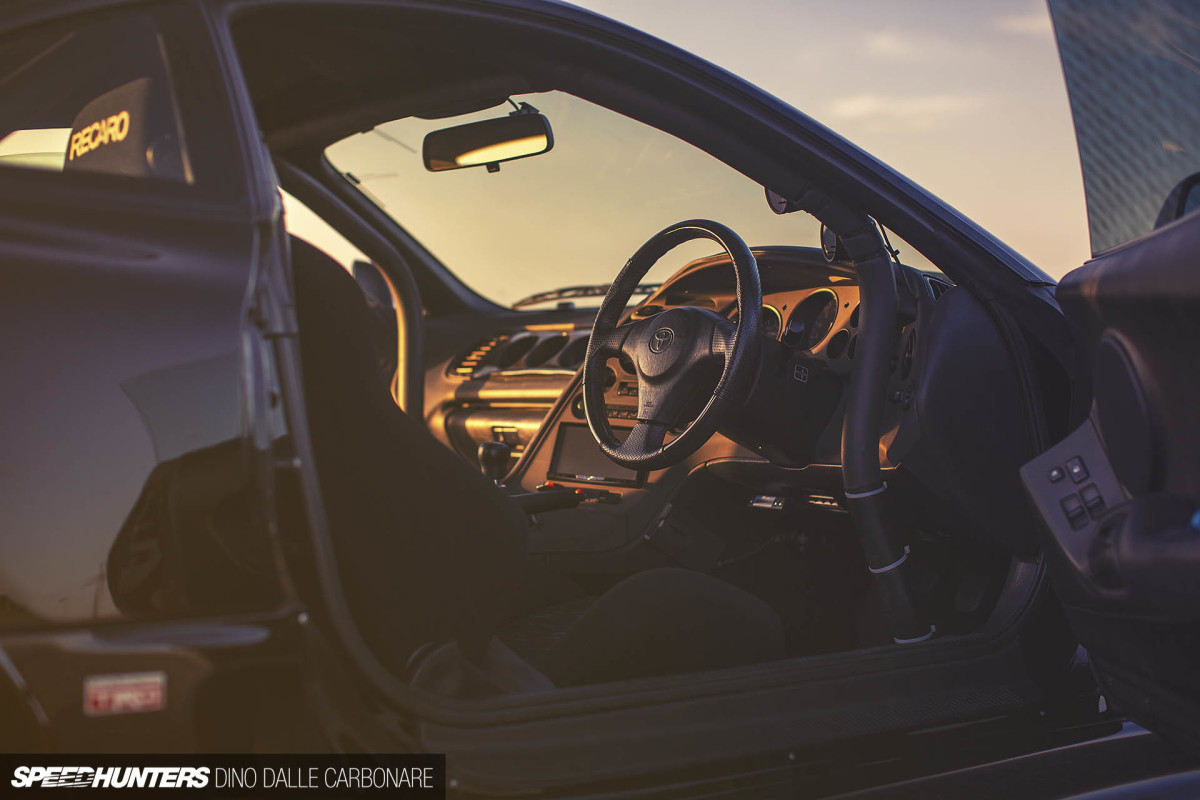 The rest of the cabin, steering wheel included, has been left untouched. Even the seats with their mid-nineties Toyota funky design fabric.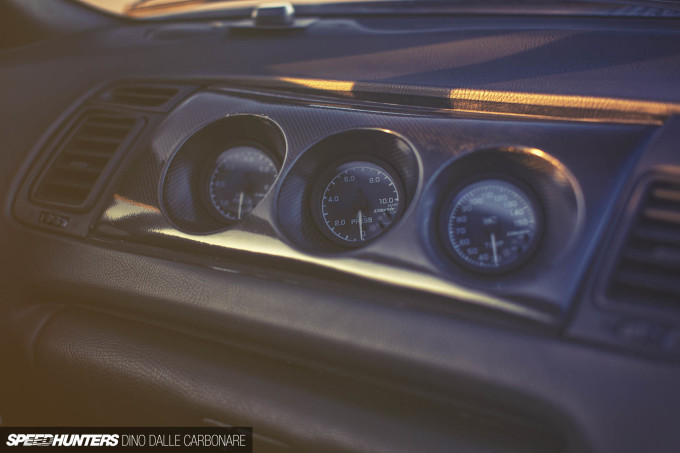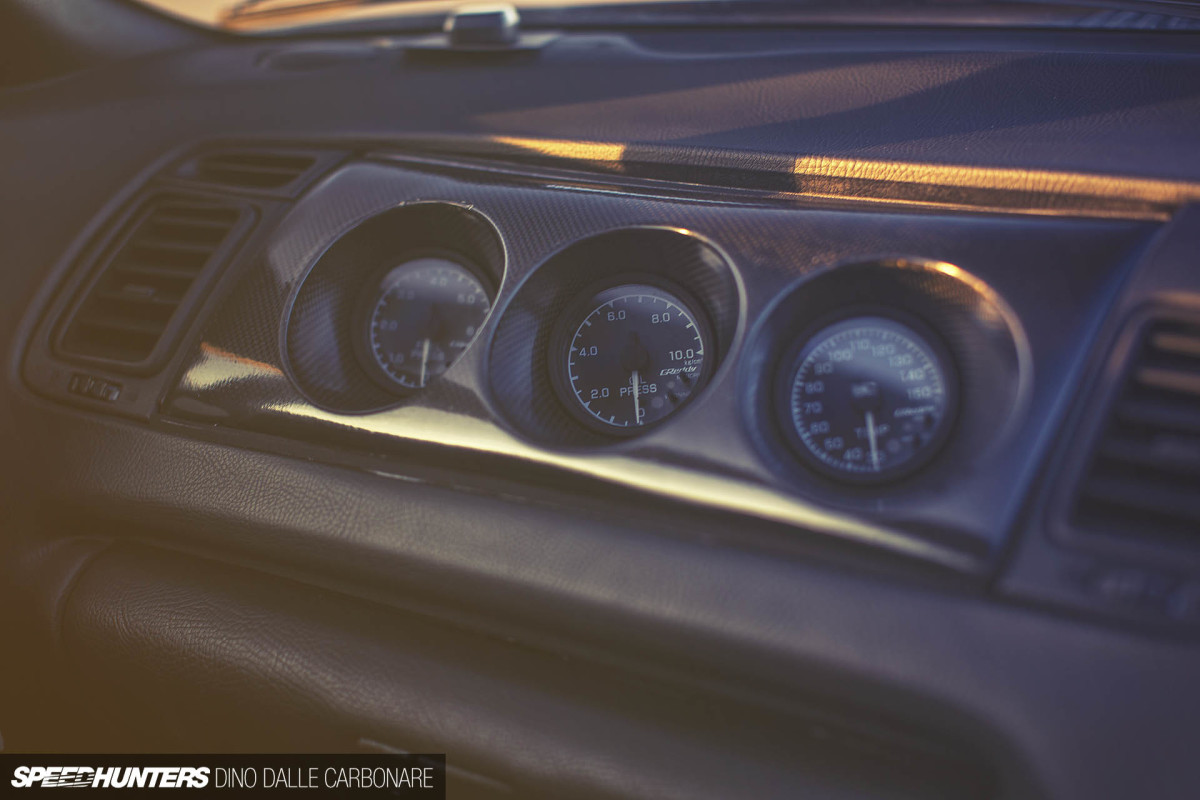 The passenger side airbag cover has been removed and replaced with that looks like a Top Secret carbon instrument cluster, sporting three more gauges from the Trust catalogue.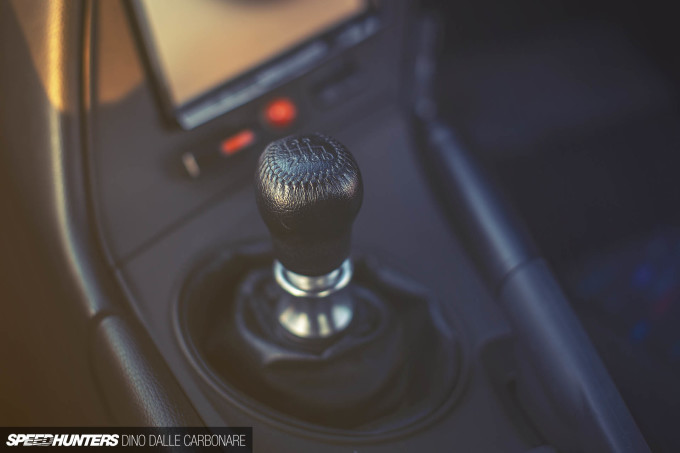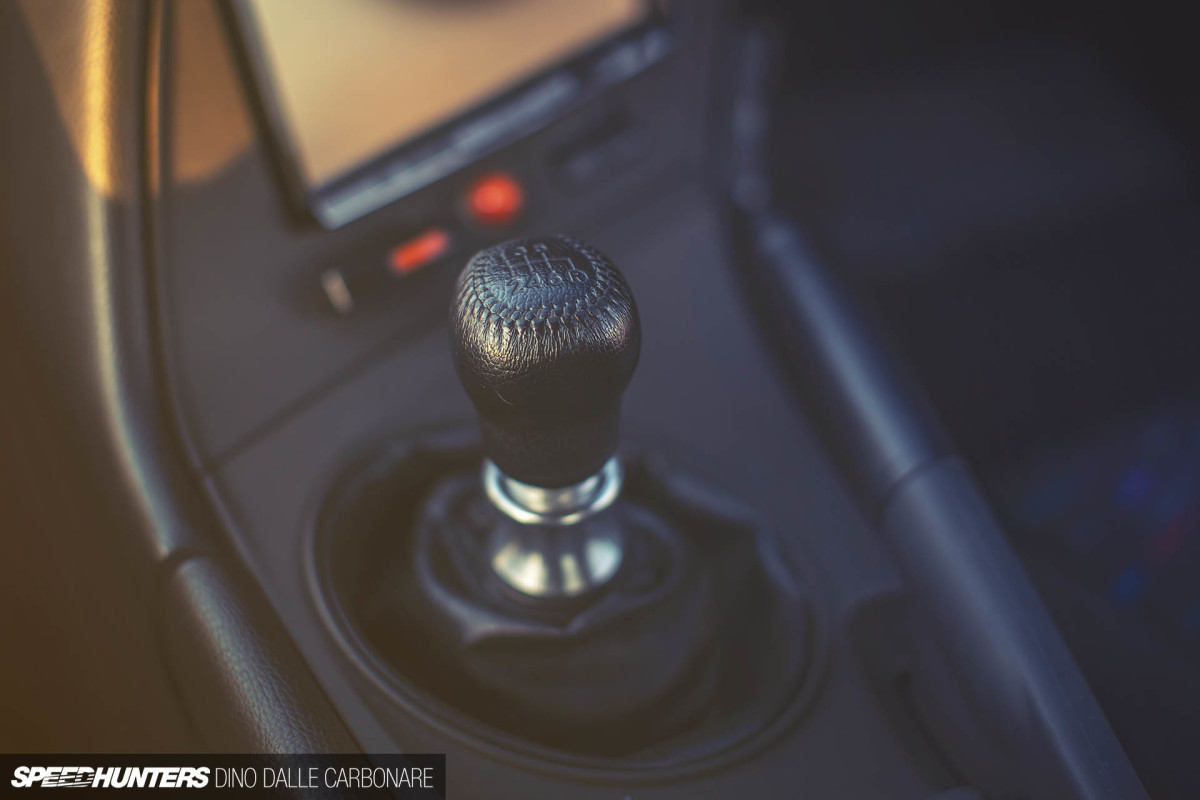 The car has obviously been cared for, there's hardly any wear and tear anywhere in the cabin and even the steering wheel and shifter looked practically new, hinting that they were probably removed and replaced with something aftermarket and then refitted when put on the market.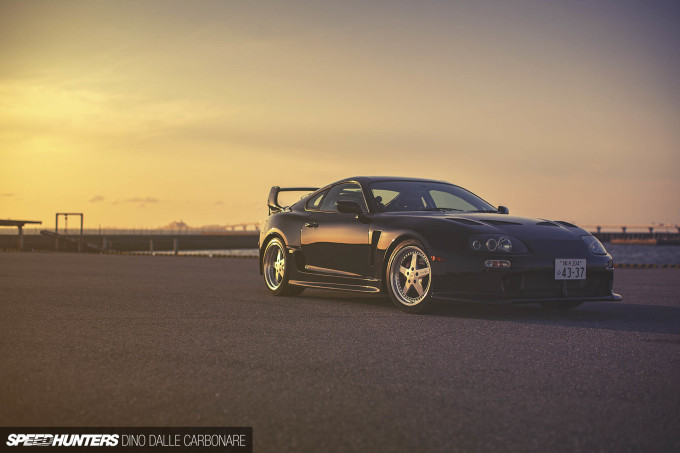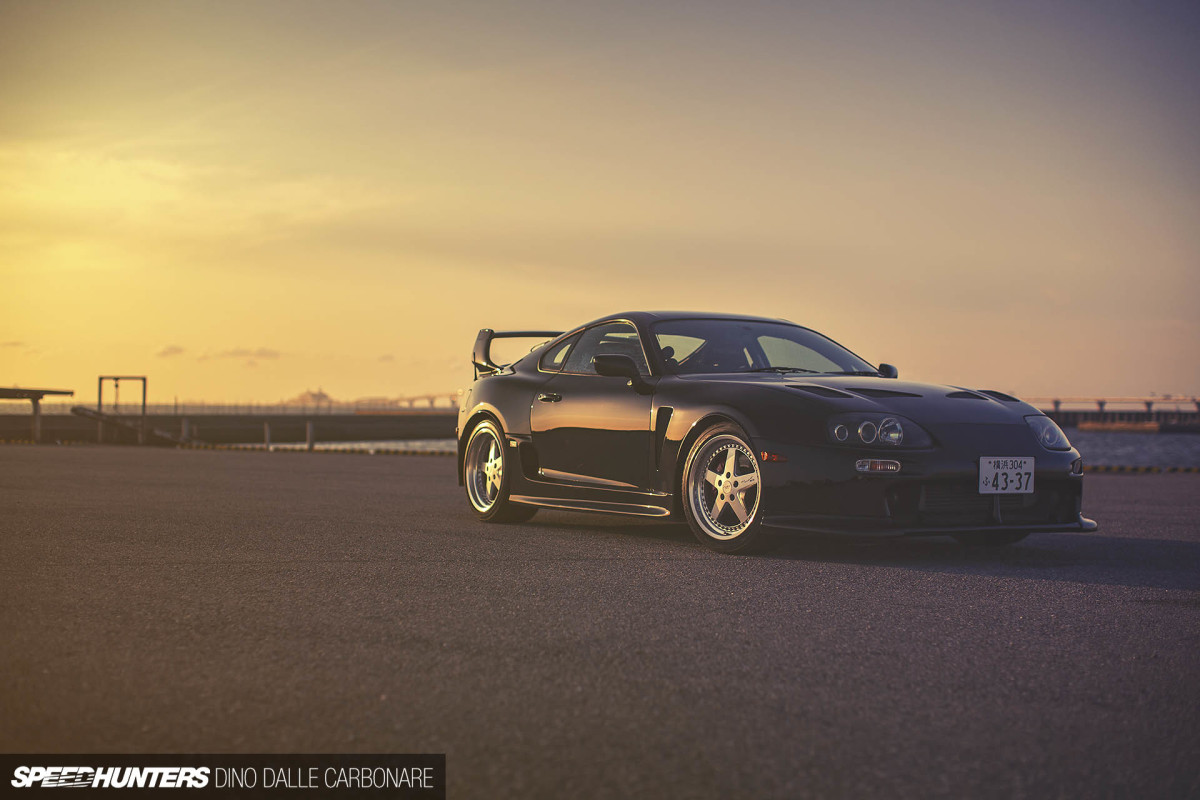 We can safely call this quite the unicorns of JZA80s; the looks, the TRD plaque, the performance, the condition.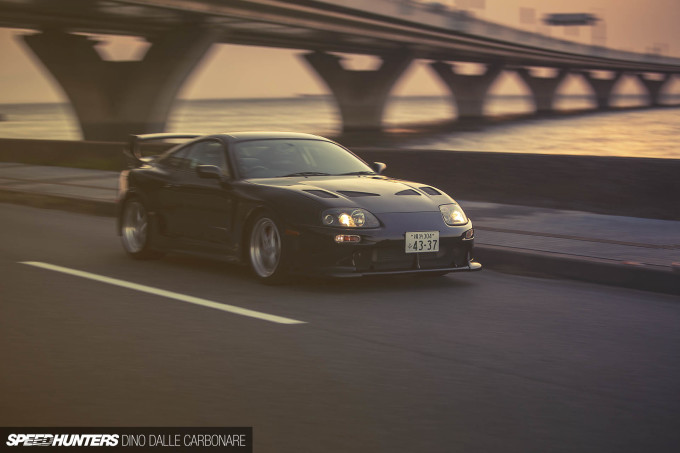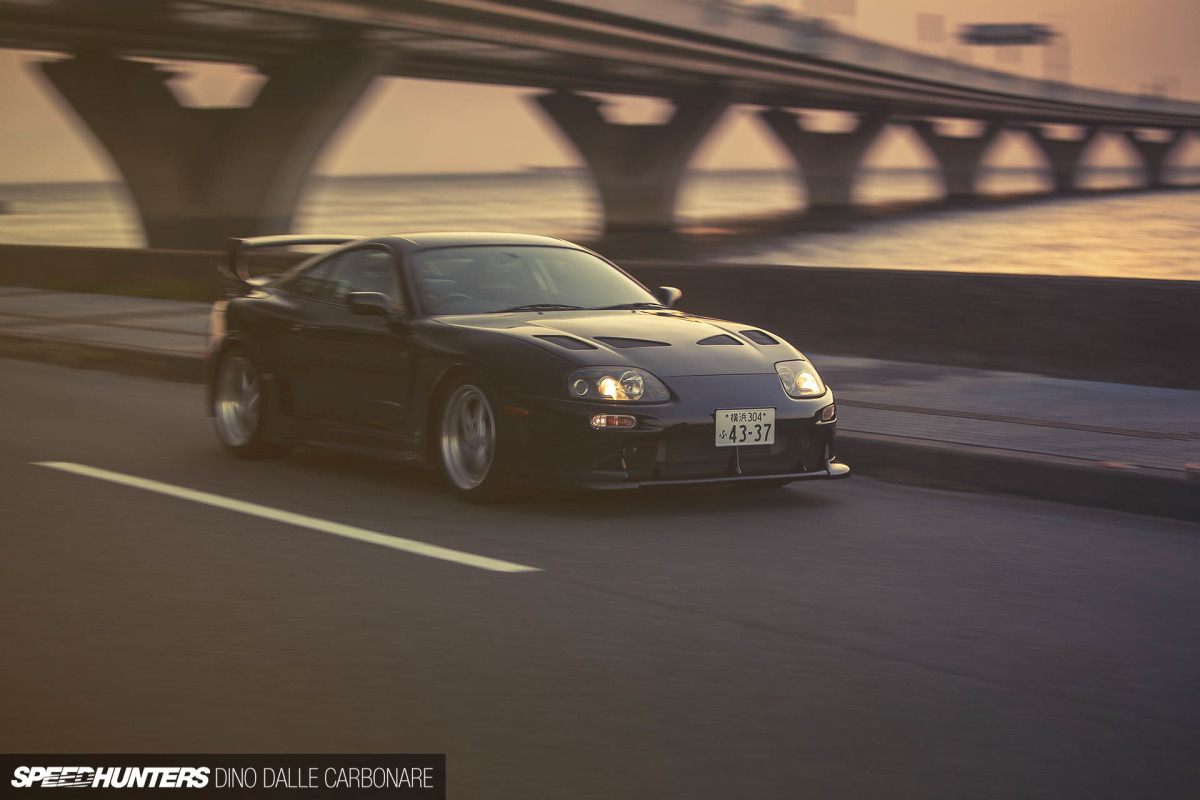 It's a car that will no doubt end up in the hands of someone that is looking for pretty much the perfect collectable Supra.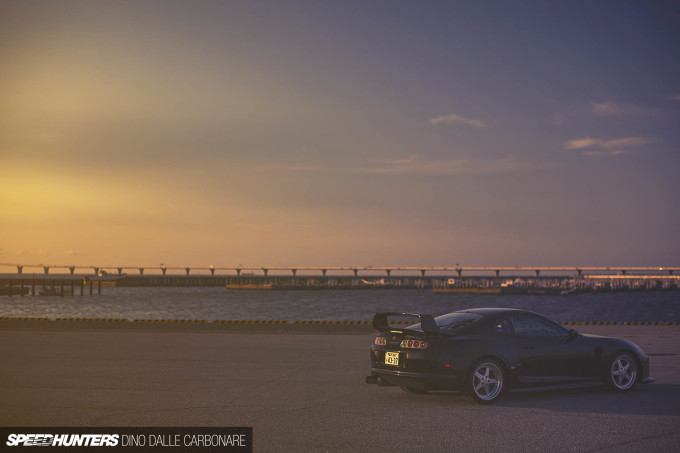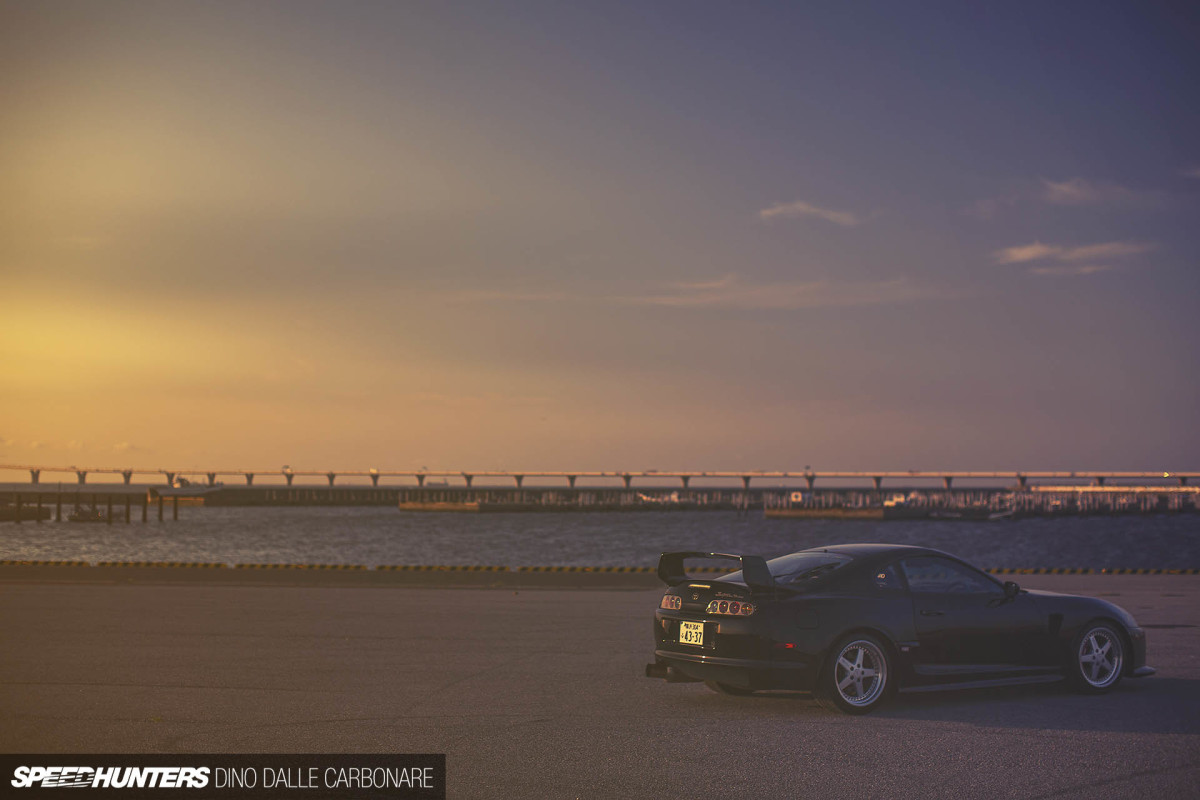 It's a car that I'm glad I got the chance to immortalize against one of my favorite shooting locations in Japan.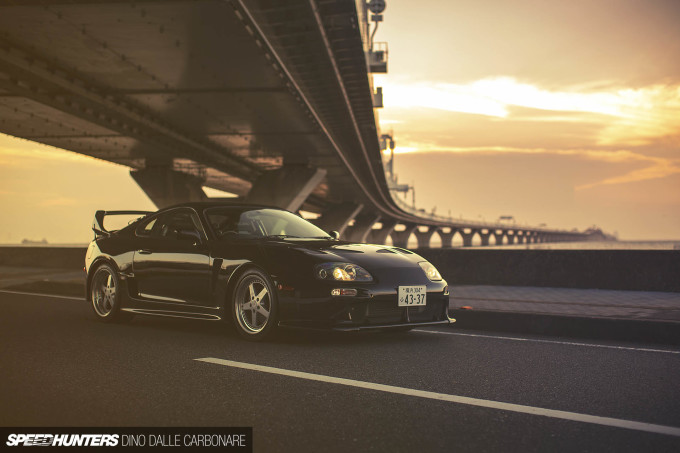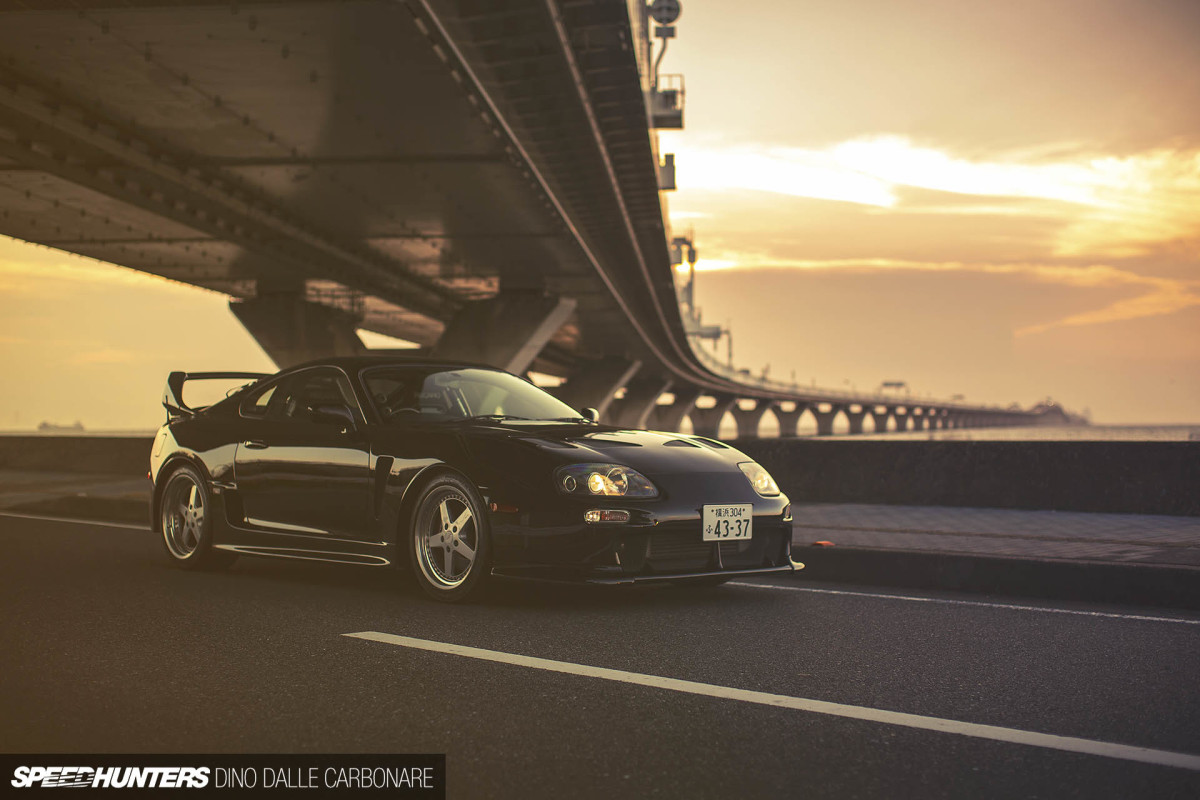 However I am quite interested to hear about people's opinions on this car and the TRD aero conversion. I do wonder if others like me have discovered a newfound love for the JZA80 and if so just what is it that makes this car so damn attractive?
Dino Dalle Carbonare
Instagram: speedhunters_dino
dino@speedhunters.com