God's Chariot.
The E30 M3 DTM race car achieved huge success to earn this nickname, especially in 1987 when BMW won the highly prestigious World Touring Car Championship. However, in order to compete in the DTM racing series, the homologation rules mandated that BMW sell at least 5,000 street legal versions loosely based off of the race car. At the time, building the E30 M3 for production seemed like a hassle for BMW, but it turned out to be a huge success for the M division. Lucky for us enthusiasts, it set a precedent for some amazing M cars and even M car competitors in the decades that followed its release.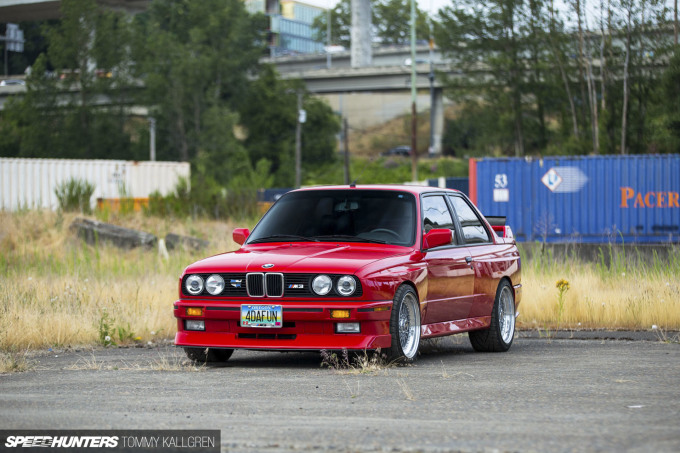 Decades later, with a quick Google search, we can see tons of videos and articles raving about the great E30 M3. One standout build, which highlights the prowess of the E30 M3, is this pristine 1989 example. Its owner, Eric Adams, has been daily driving it on and off for over 22 years, bringing the odometer up to over 200 thousand miles. Eric and his M3, or his 'mistress' as his wife calls it, has been a two decade love affair which has seen plenty of blood, sweat, and tears.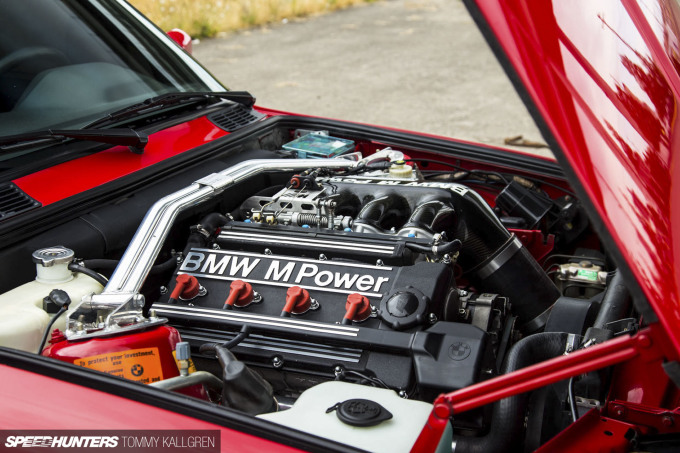 Currently, there's a bored and stroked 2.5-liter S14 engine in the bay pumping out almost 300hp, but it took two poorly executed previous builds, each lasting less 5,000 miles, to get to where it is now. Sadly, following the second blown motor, other priorities arose in Eric's life leaving his M3 undrivable for six years.
Now, however, it has a plethora of quality aftermarket parts including a DTM carbon fiber intake, 12.5:1 compression, a stage 3 head, and port-matched and bored throttle bodies, all managed by Miller Performance's Alpha-N engine management system. If that all sounds expensive, you wouldn't be wrong. There's a reason Eric says 'BMW M Power' is short for "Break My Wallet, Money Power."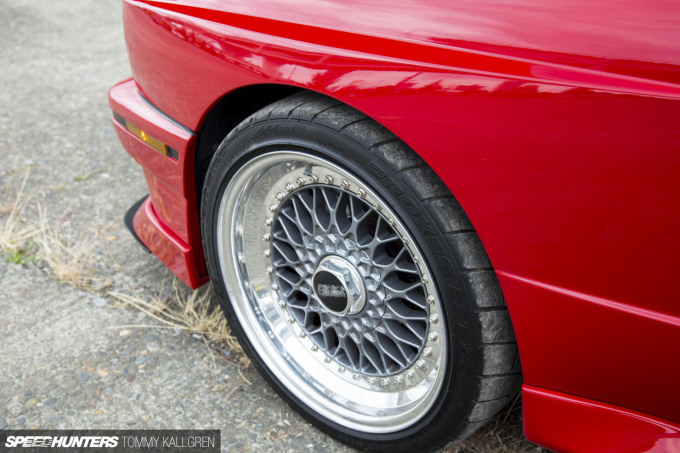 Enhancing the M3's factory box flares are mint BBS RS wheels which Eric bought hesitantly off of eBay in 2011. Typically, E30 M3s run 17×8.5-inch wheels in the front, but to fit 245-size Toyo Proxes R1R tires, 17×9-inch sizing was used. Eric has managed to avoid any rubbing by fitting 10mm spacers and a 16mm steering rack limiter kit.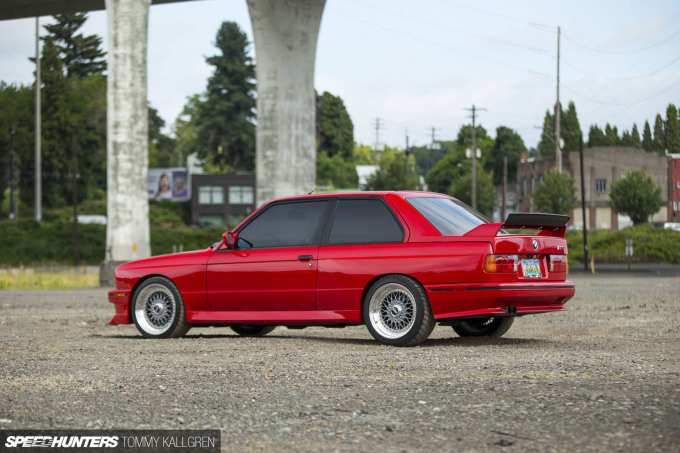 For the suspension setup, Eric has installed a number of parts including Ground Control coilovers utilizing Koni shocks, along with ST Suspensions sway bars and aluminum control arms.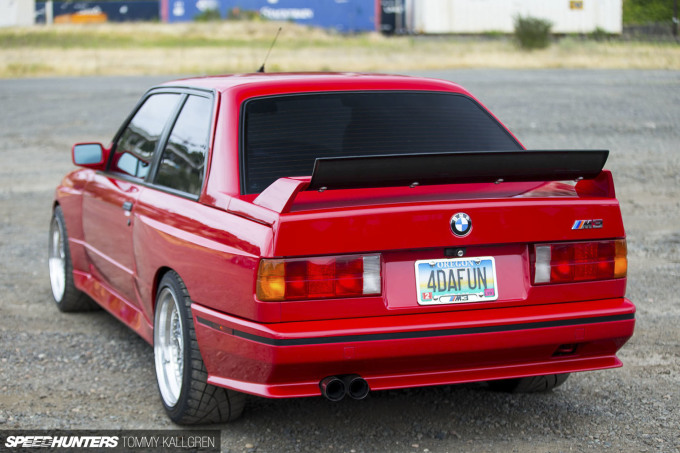 On the exterior, Eric went for a DTM look similar to that of the legendary E30 M3 race car. There's an Evo II front spoiler and an Evo III rear spoiler with a carbon fiber Gurney flap.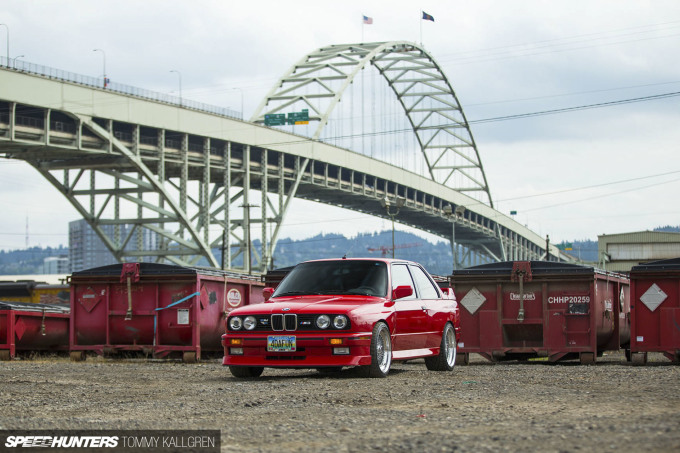 This car lives up to the hype. It not only looks mint for its extensive 31 year, 200,000-mile lifespan, but it has the road chops to live up to its legendary pedigree.
Words & Photos by Tommy Kallgren
Instagram: tkallgrenphoto
How To join the IATS program: We have always welcomed readers to contact us with examples of their work and believe that the best Speedhunter is always the person closest to the culture itself, right there on the street or local parking lot. If you think you have what it takes and would like to share your work with us then you should apply to become part of the IAMTHESPEEDHUNTER program. Read how to get involved here.