What beats spending a Sunday alone with one of your favourite cars on some of Japan's best mountain roads?
Well, how about doing the same thing with 30 different versions of that same car…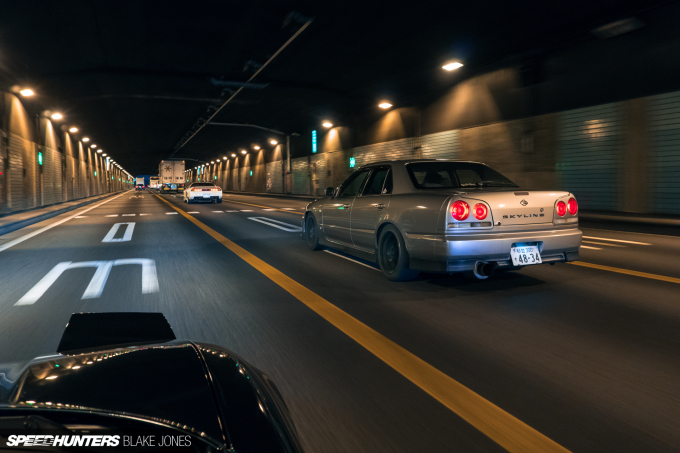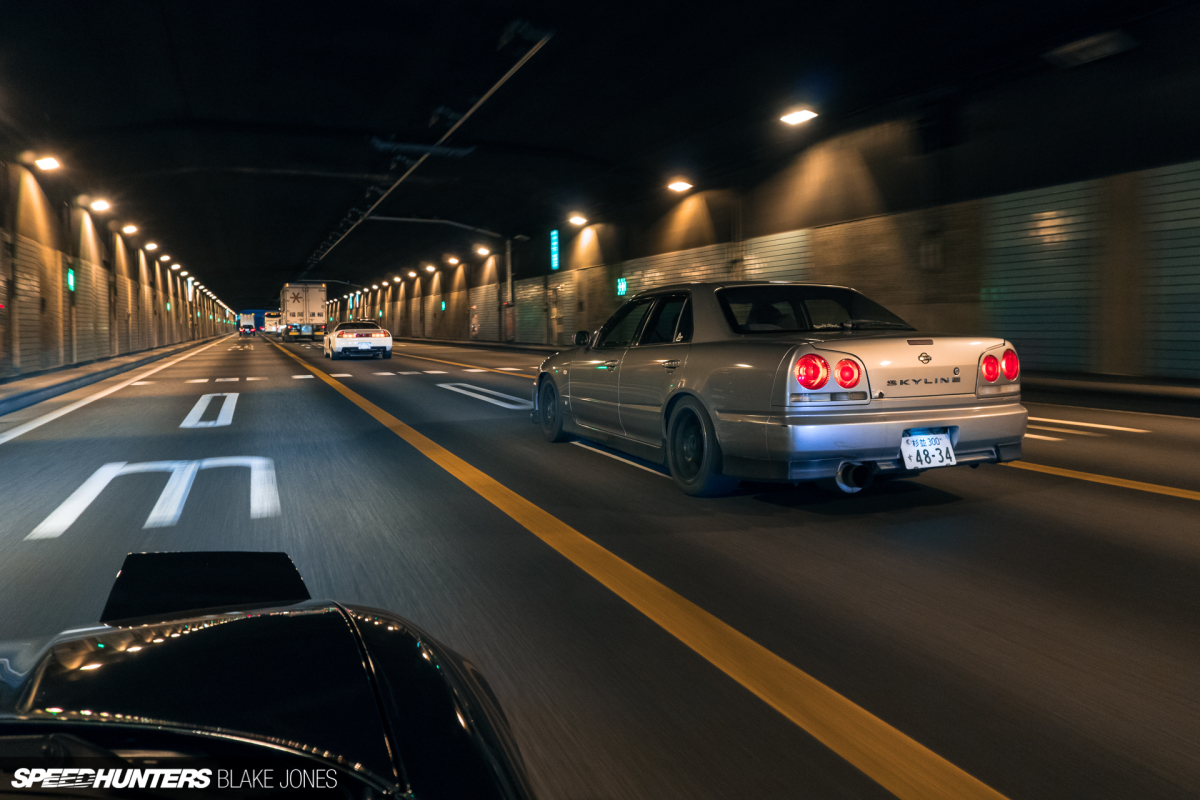 Despite Tokyo being one of the largest cities in the world, it's surprising how often you run into the same people time and time again. On a warm June evening, fellow Speedhunter Ron Celestine and I rolled through a packed Tatsumi PA in search of a spot to park. I spied another NSX with a bit of space in front of it, so figured I could play the fellow owner card and snag the spot. I'm glad I did too, as it turned out the NSX belonged to none other than Hiroshi, one of the kind owners I serendipitously met on the first day I took Project NSX for a drive.
The good news was, Hiroshi had another drive day he wanted to let us know about.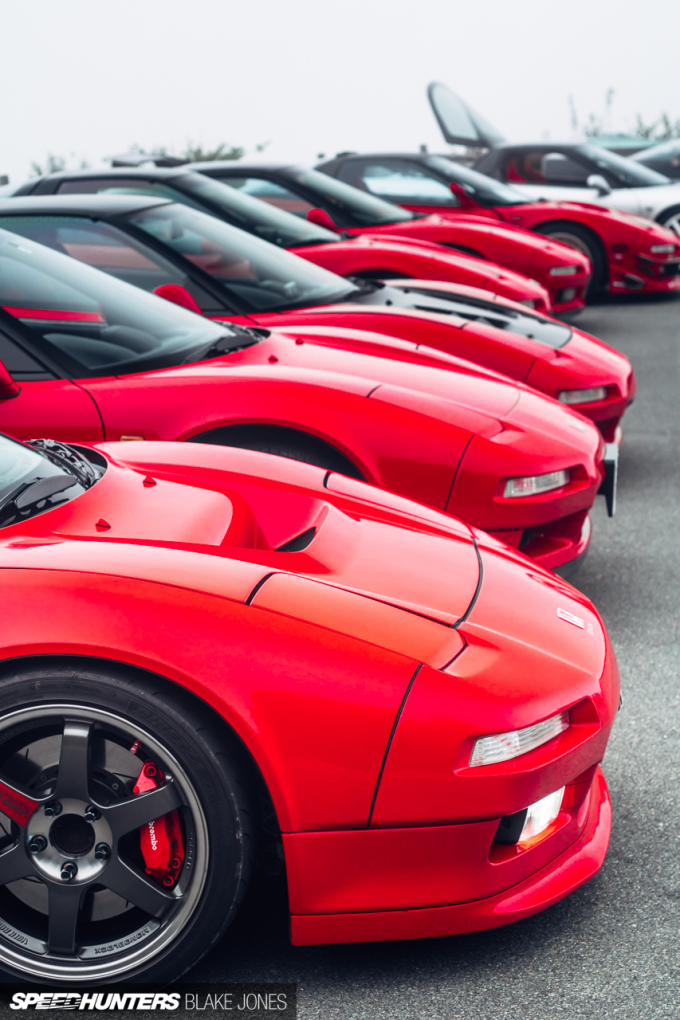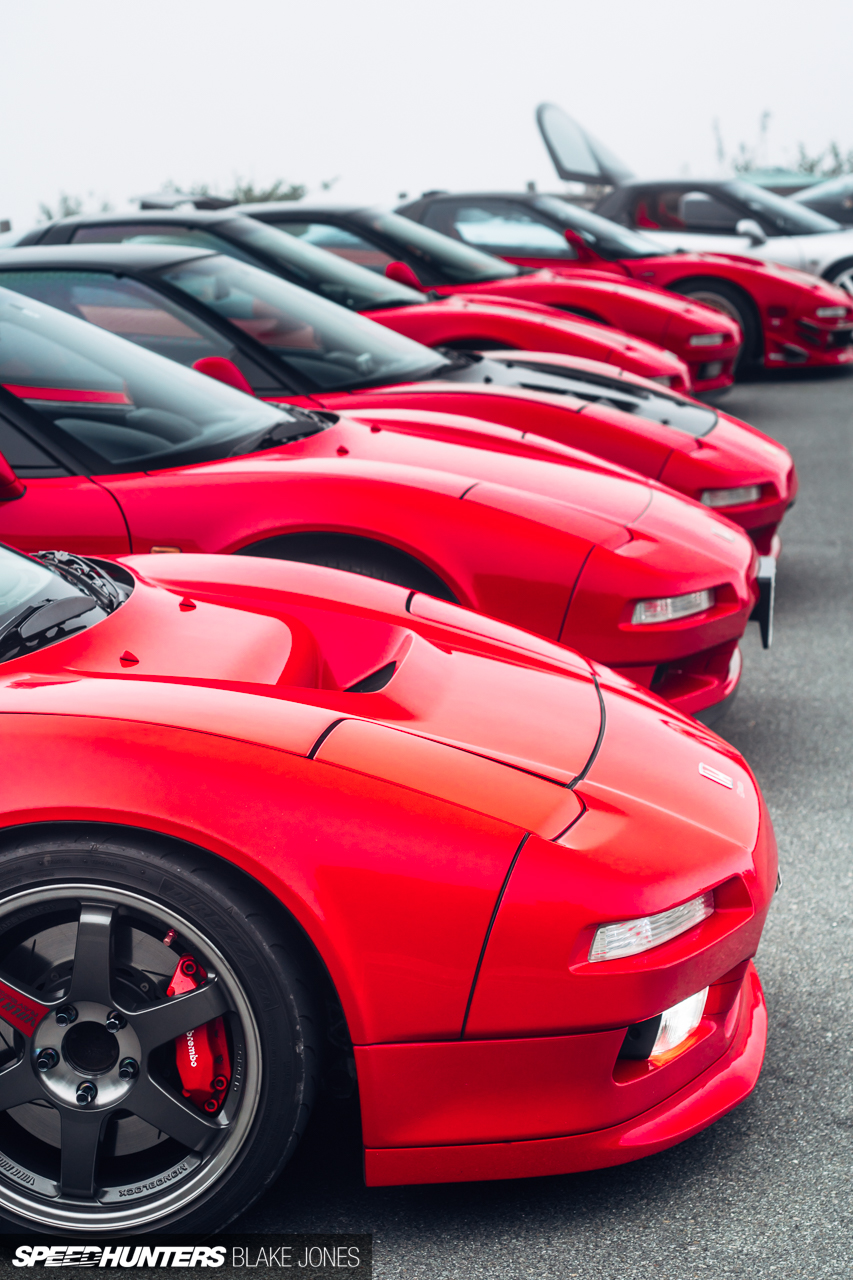 Fast forward a few weeks and this is the sight that greeted Ron and I as we pulled into a small carpark amongst the mountains of Hakone, about 90 minutes south of Tokyo.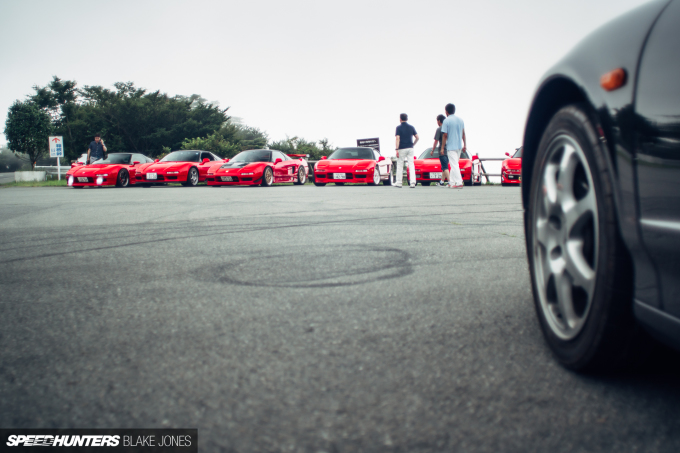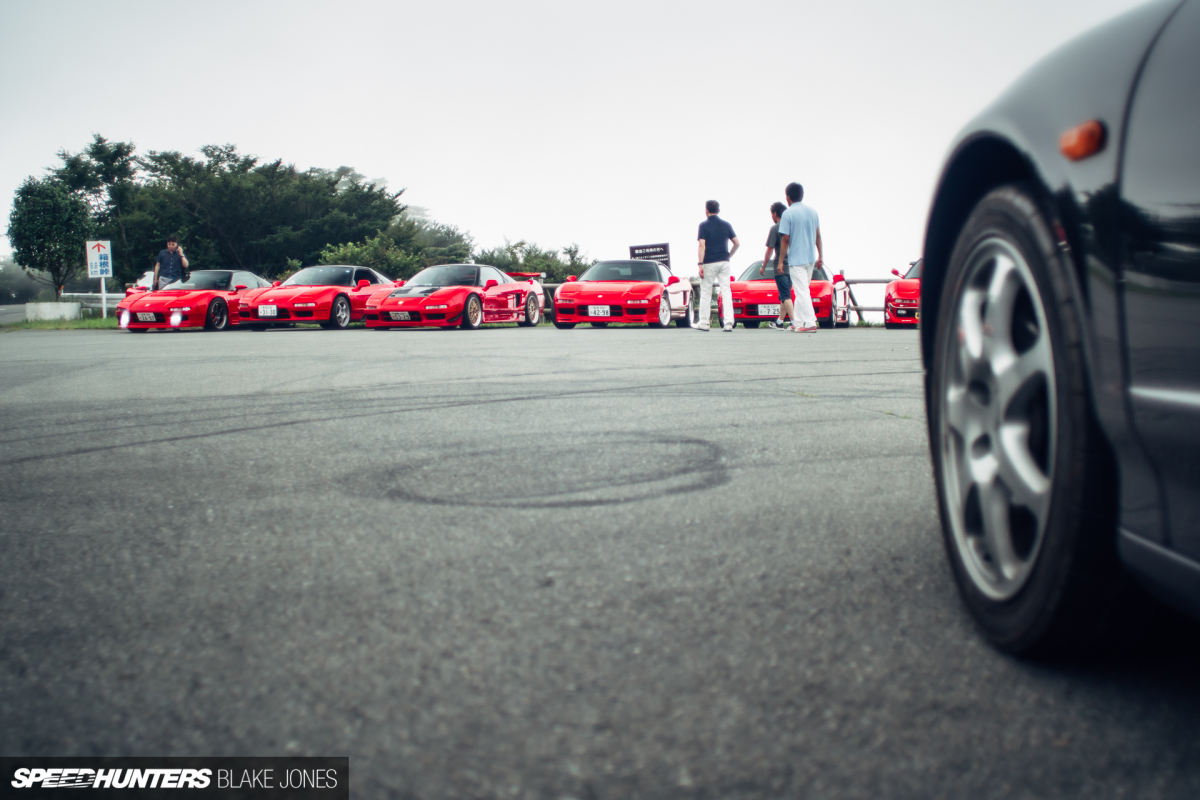 Thirty-three first generation NSXs had turned out for this month's casual meeting of owners from all over Honshu – Japan's main island – for a day of driving and banter. Although a slight fog sitting over the region suggested cool weather, this meeting was held a few days into a deadly heatwave that hit the country. Thankfully Project NSX had a full tank of R12 refrigerant (yes, still available in Japan)…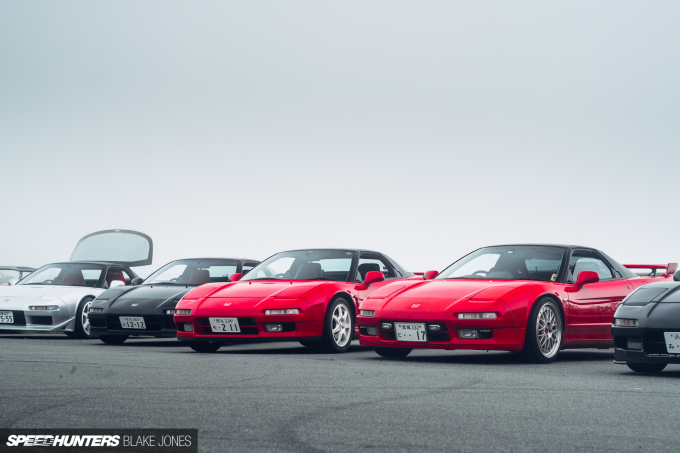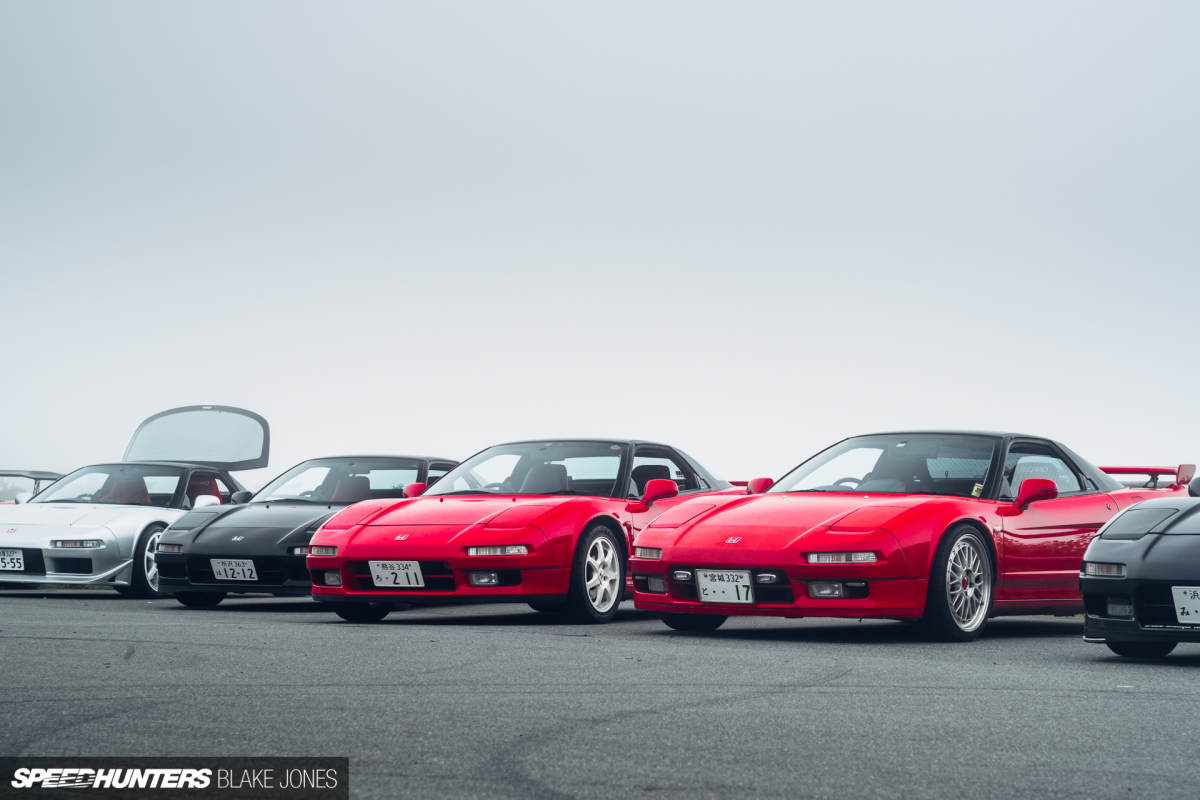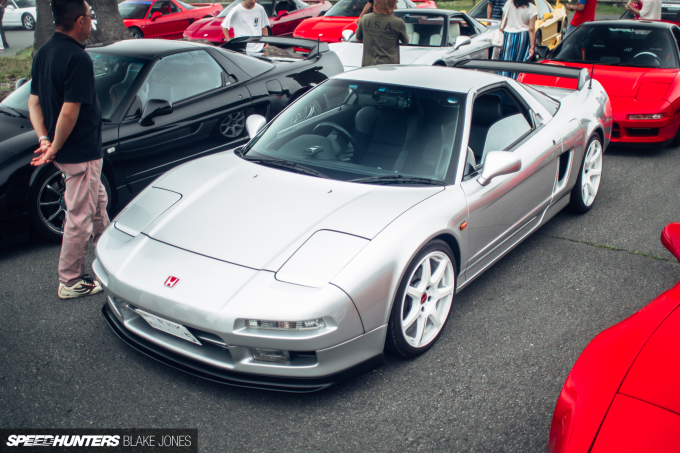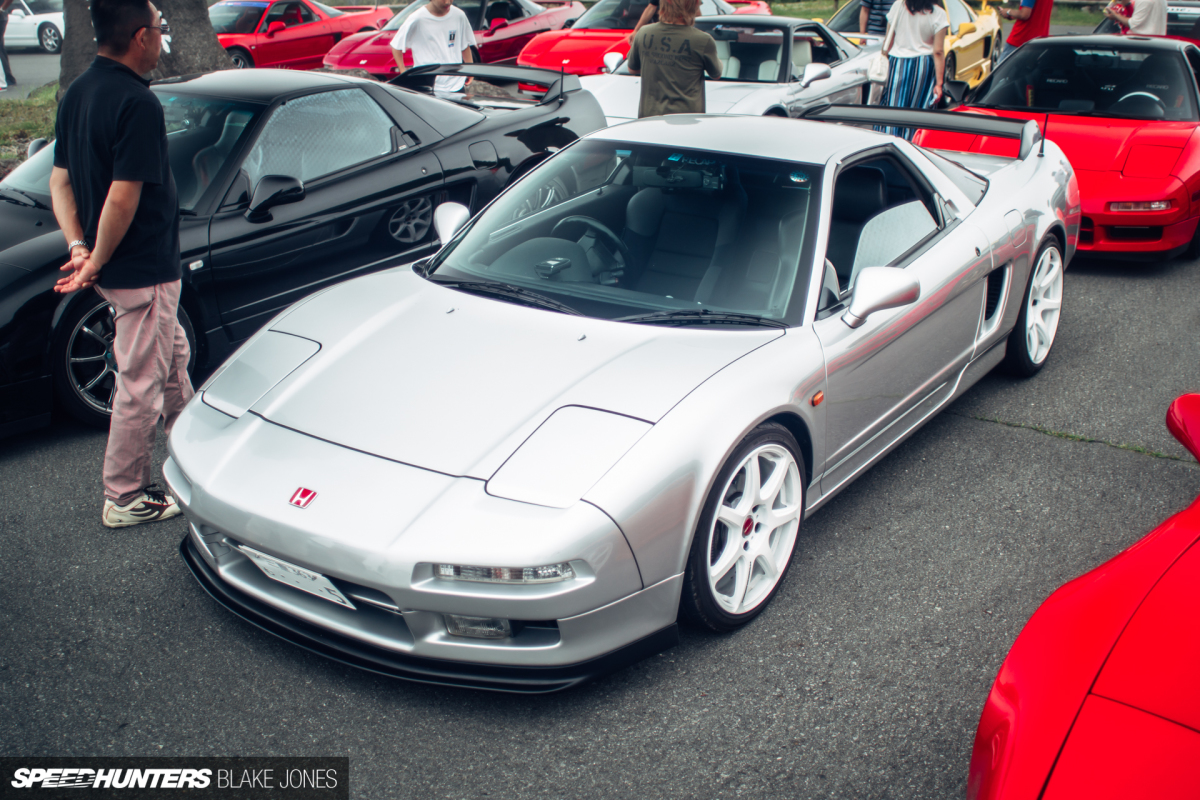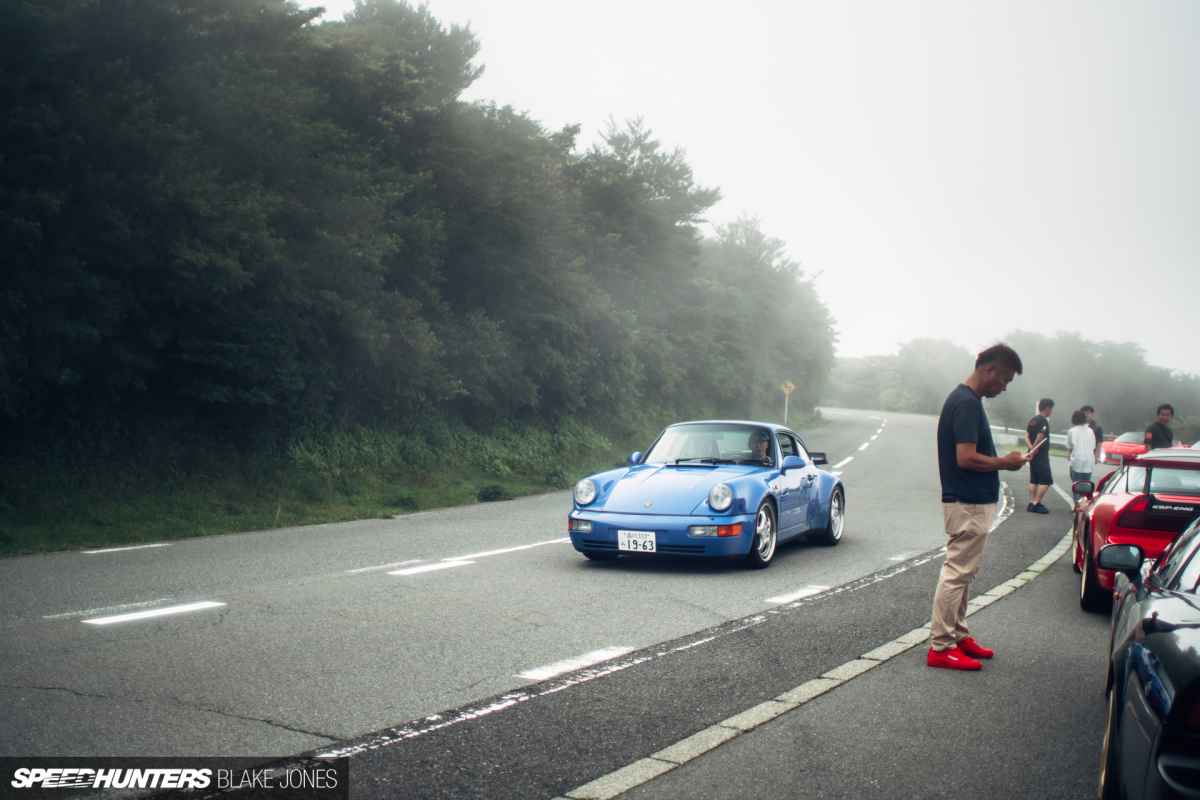 On any given weekend, hit any of Japan's car enthusiast hot-spots and you're bound to come across some sort of owner's group gathering. It should be no surprise to readers by now that owners here are a passionate bunch, and whether you drive a specific sports car, vintage cruiser or modified van, you can guarantee there's a bunch of people sharing your passion for the model and eager to share the ins and outs of their particular ride.
Two weeks ago I happened upon over 100 owners gathered in a carpark near Fuji Speedway to ride their Honda Cubs, a scooter otherwise known for delivering the country's takeaway meals in a quick and efficient manner.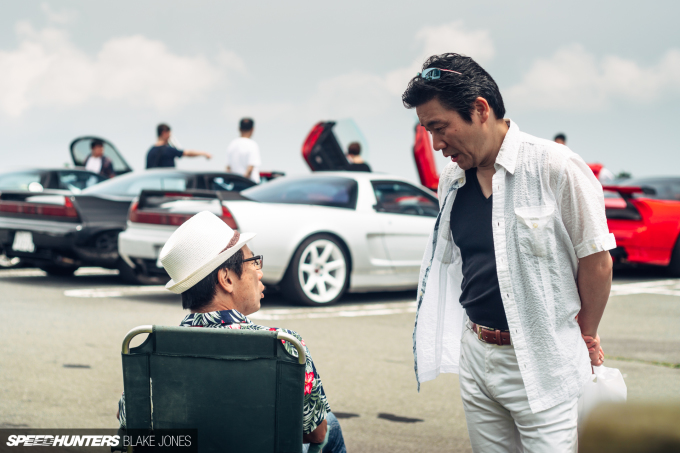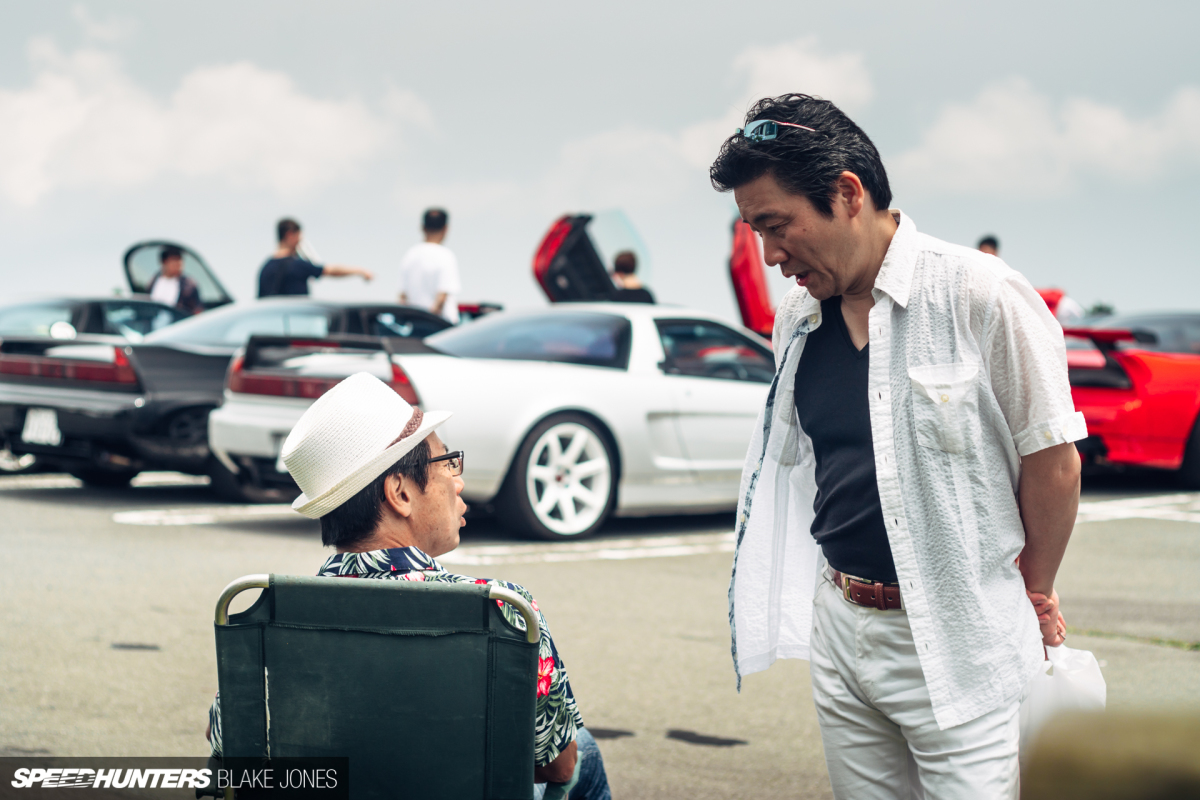 In Japanese society, the formation of new friendships is relatively rare after people have graduated from school due to strict social expectations about who a person can or cannot associate with (due to differences in age, gender, wealth level etc.). The cars or bikes provide a useful catalyst for putting differences aside and providing that connection and camaraderie we all crave on a human level.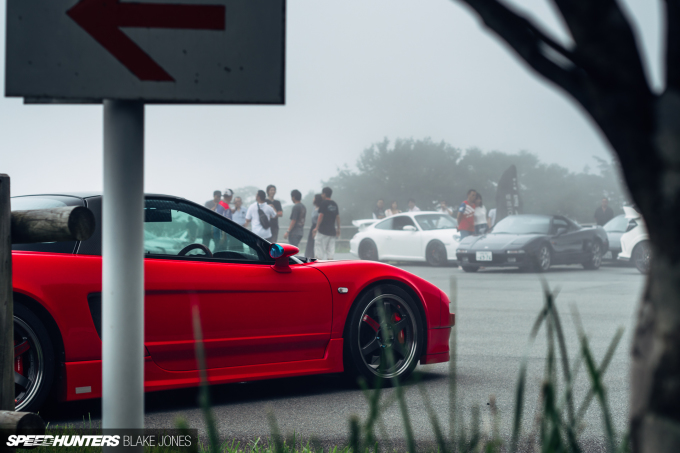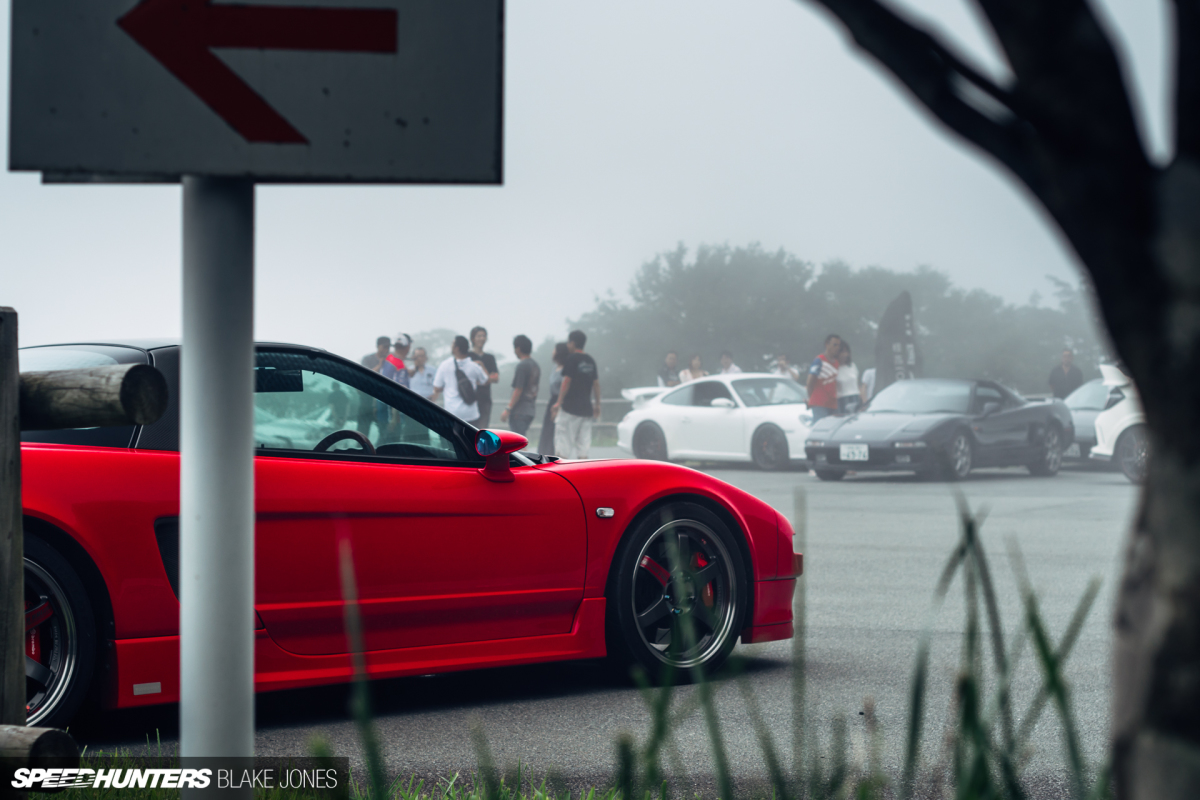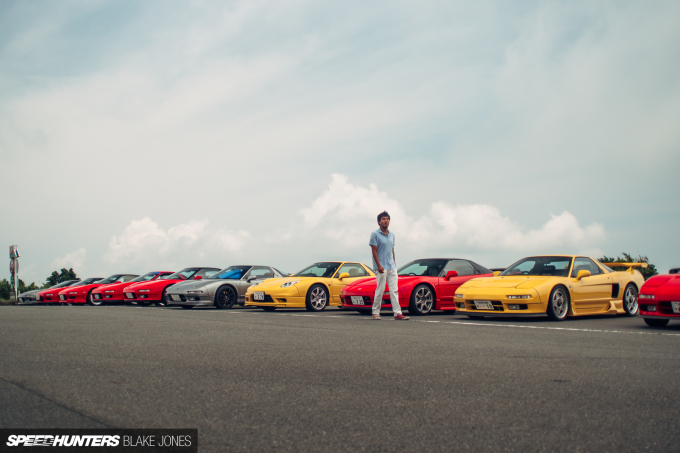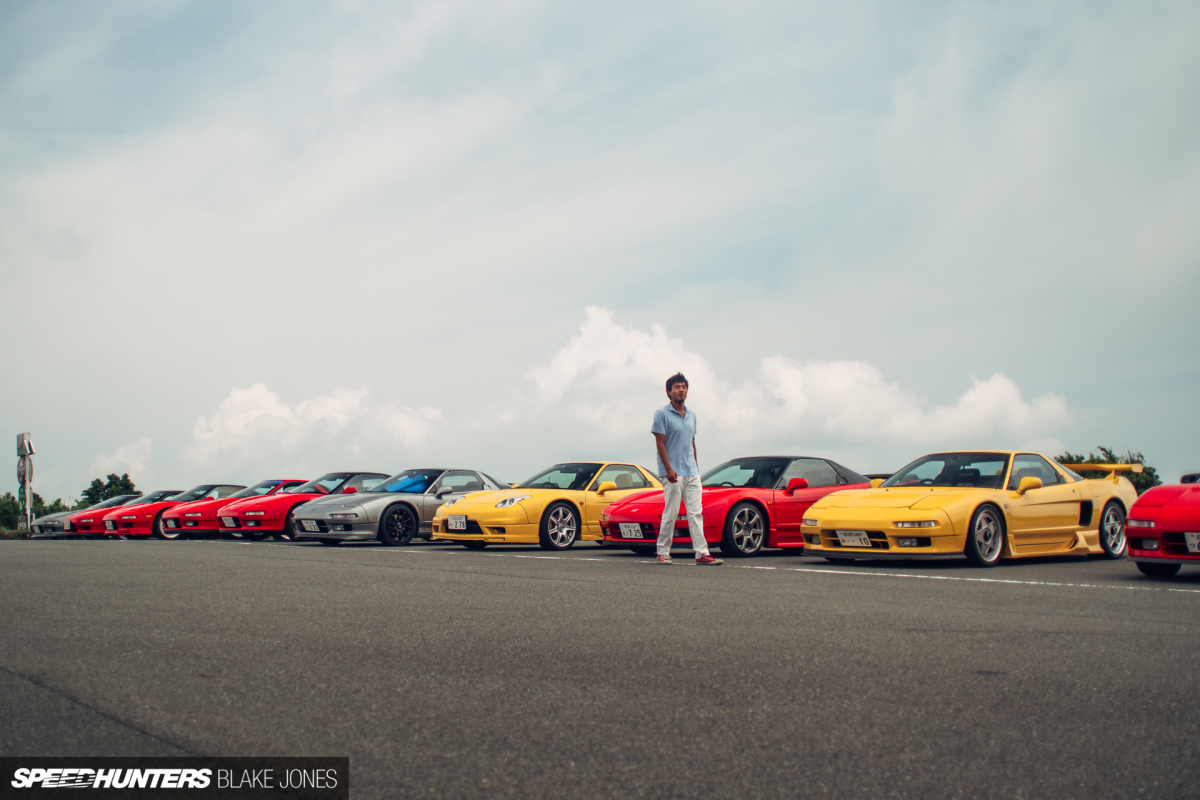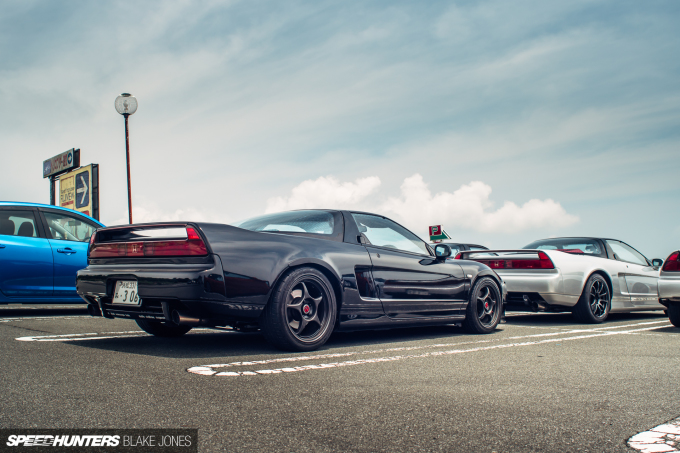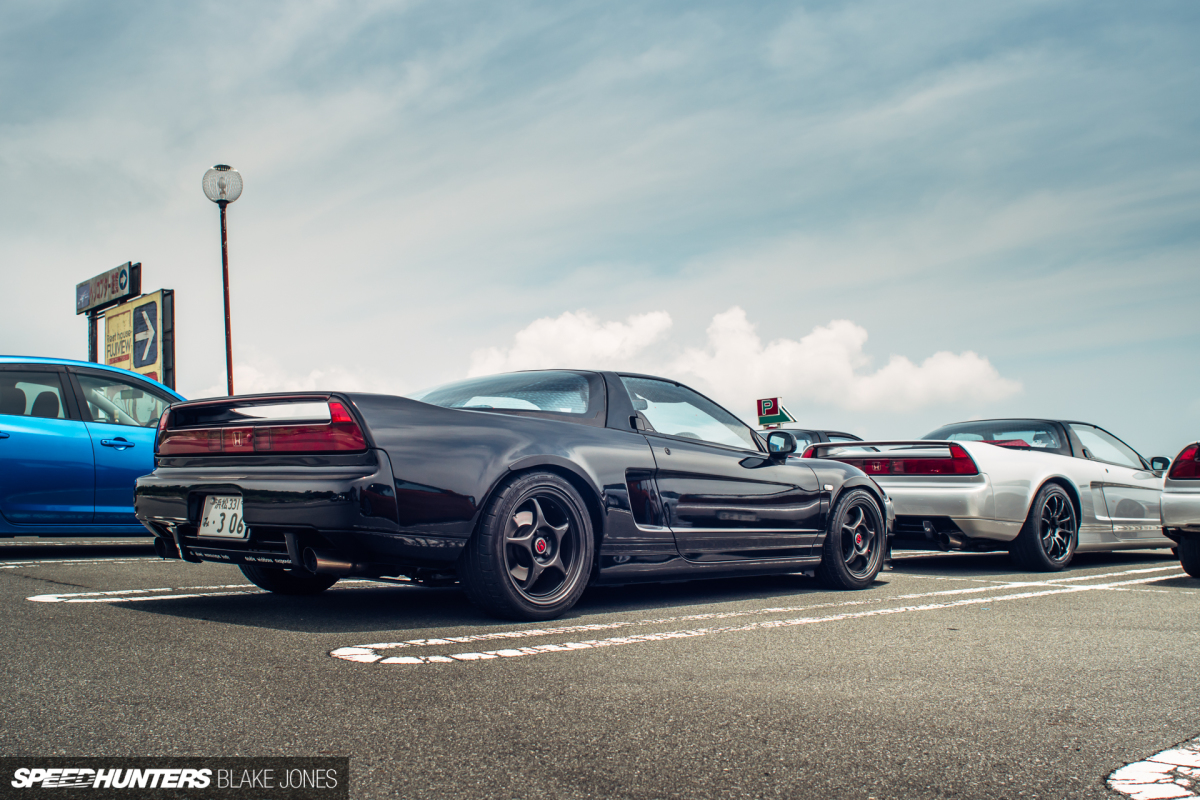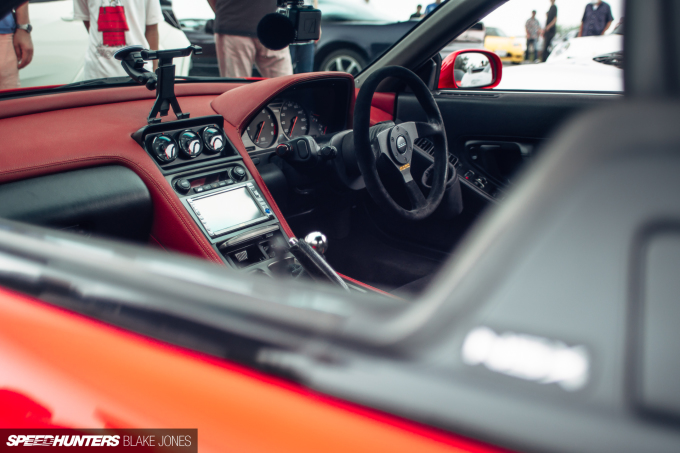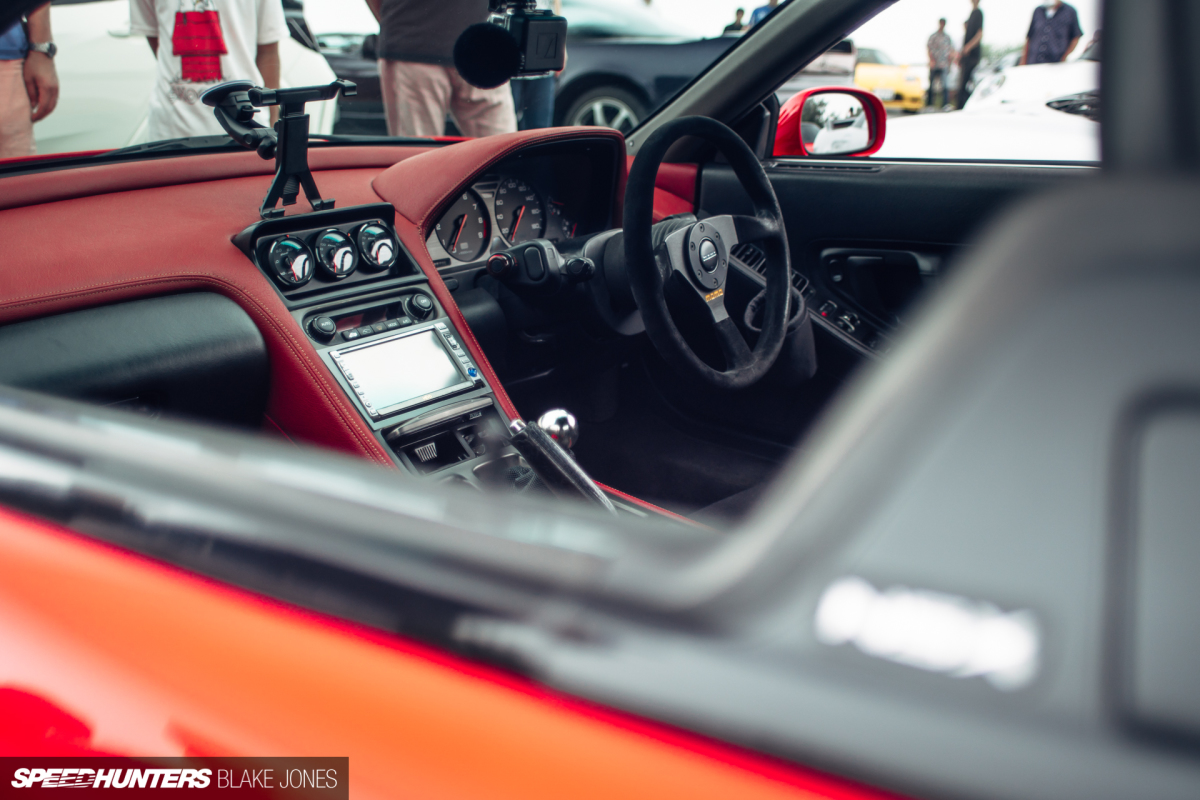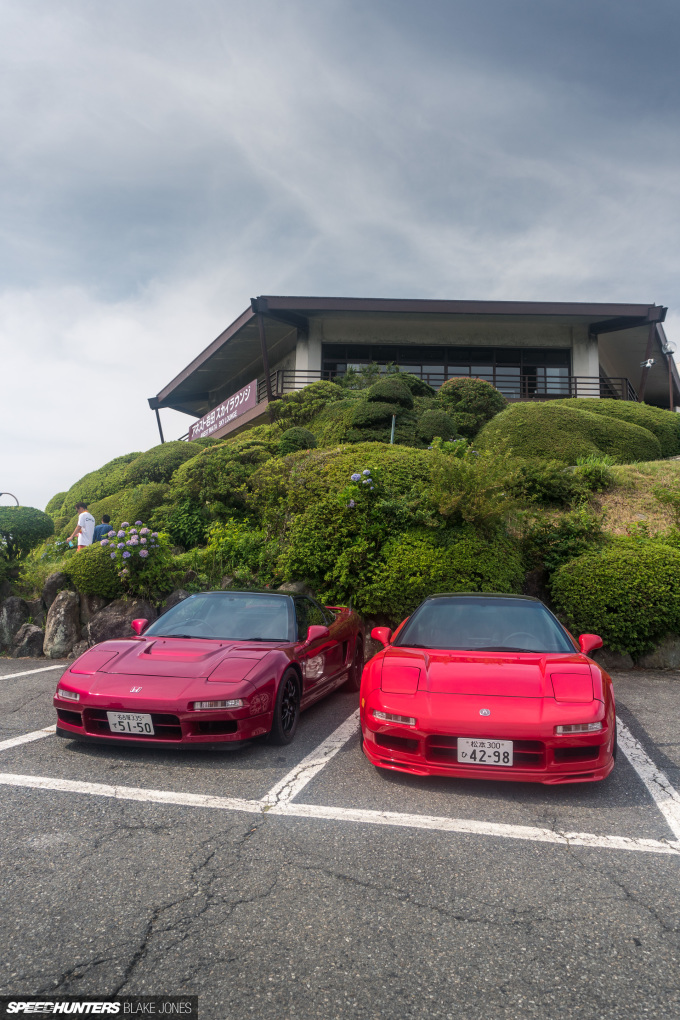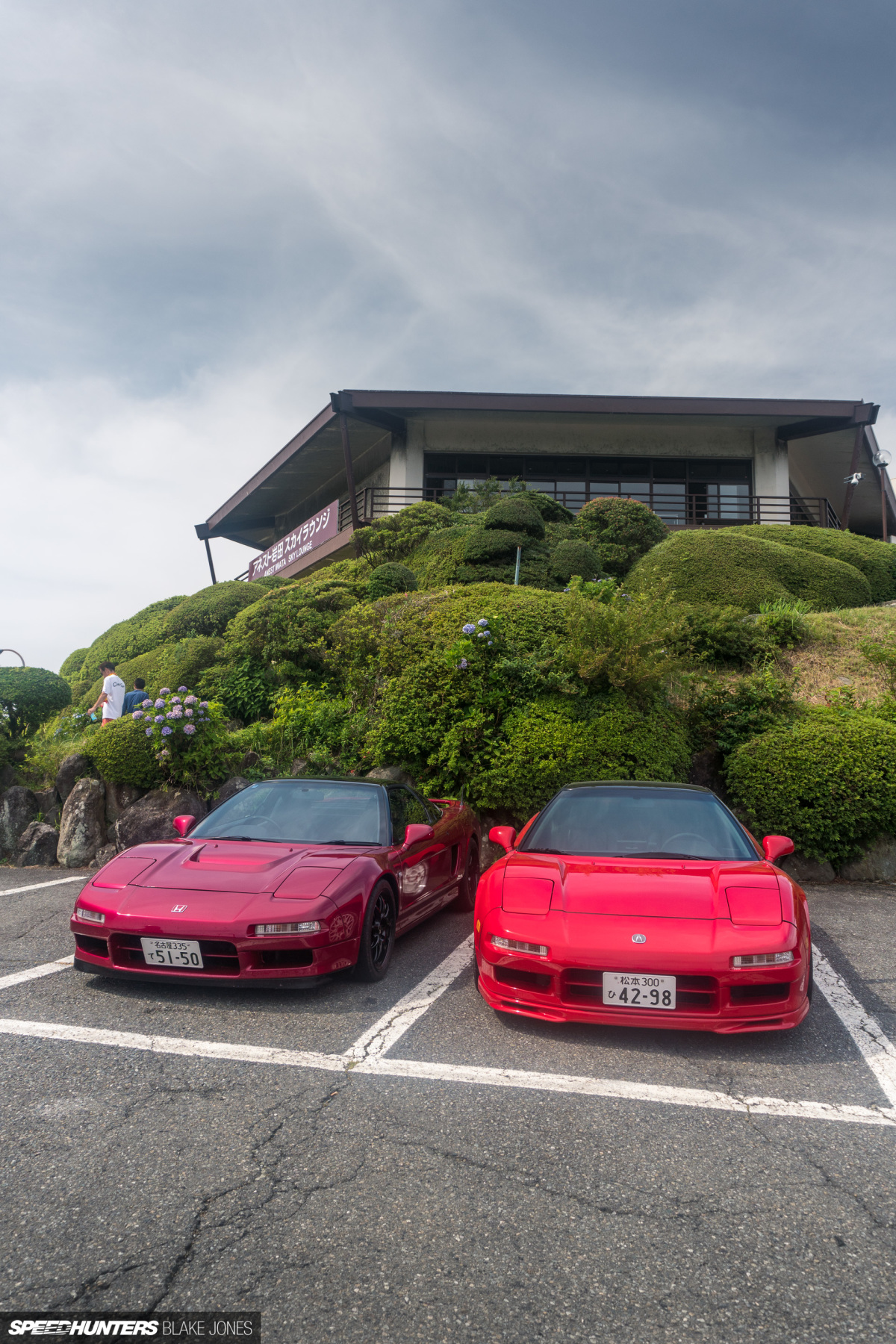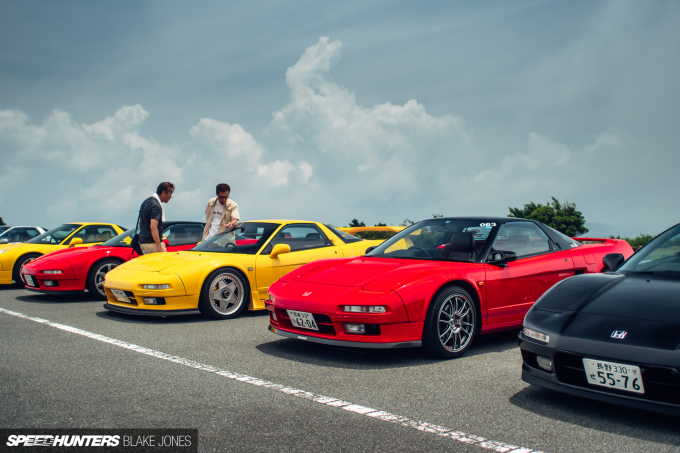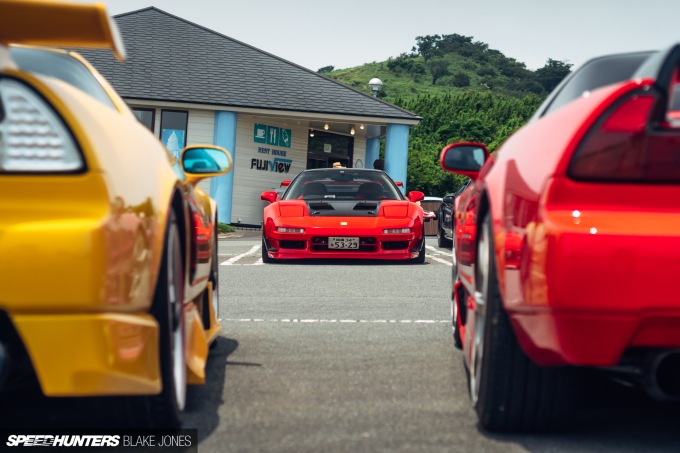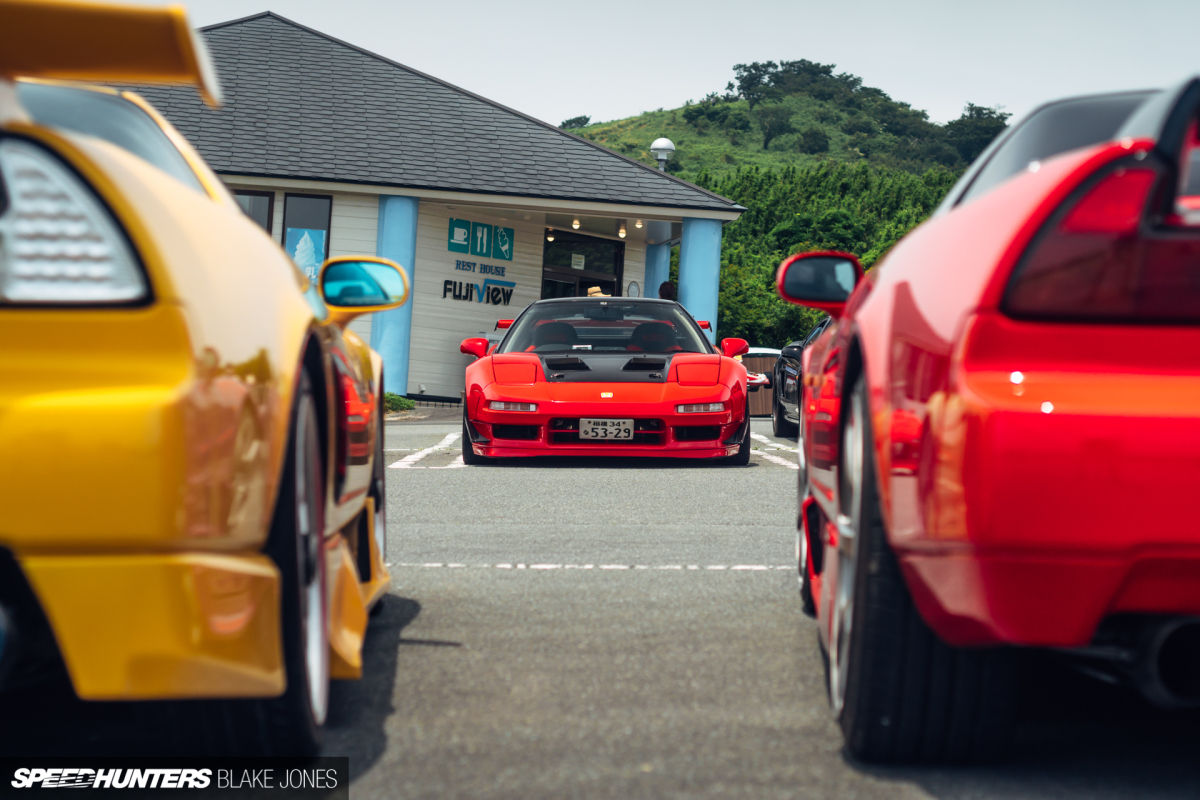 But enough of the sociology lesson, let's take a look at some of the cars in attendance. This was the most NSXs I'd ever seen in one place, so it was a perfect opportunity to level-up my knowledge about the model by comparing cars and modification differences side by side.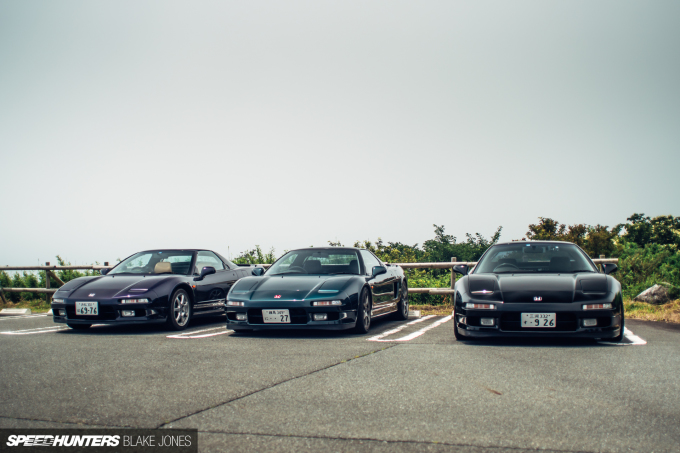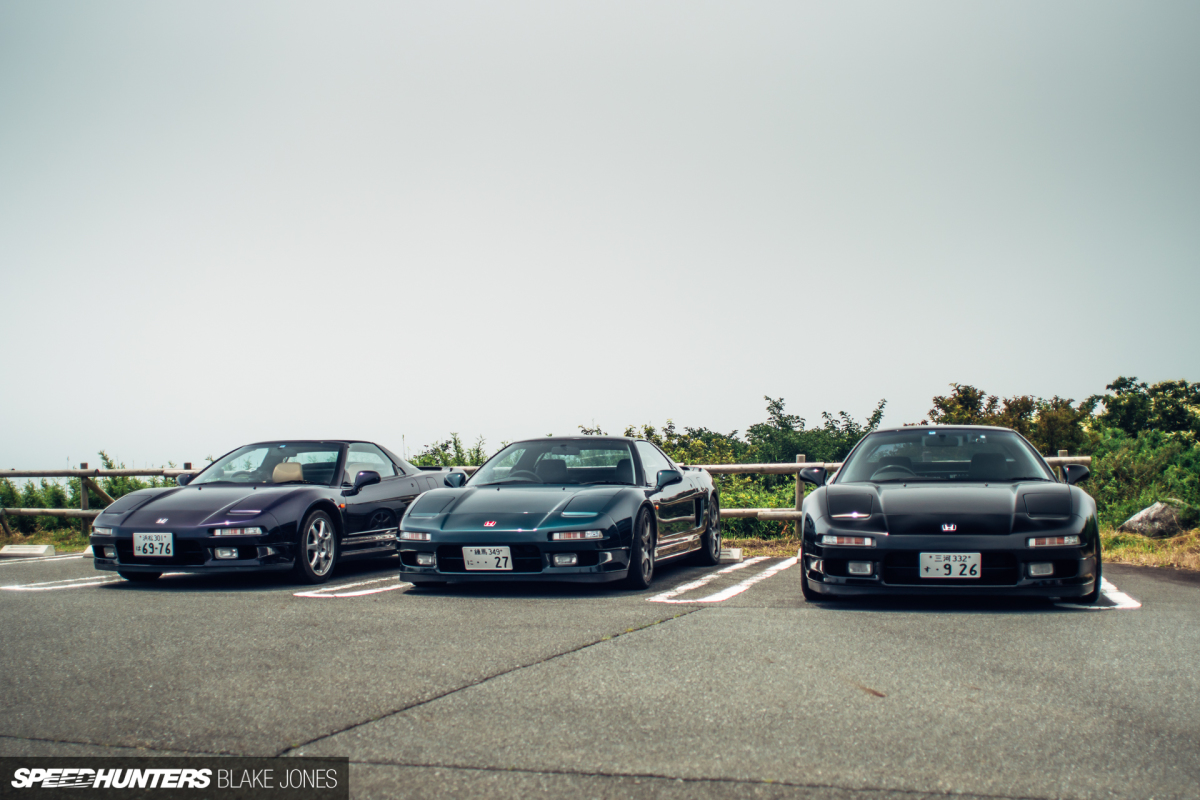 Of course, it was a great chance to get some inspiration for Project NSX's next modifications too. With my goal of matching the on-paper performance of a 996 GT3 now out in the open, I was looking for anything that could reduce weight or increase power in particular.
Many modifications are taken directly from Honda's period racing efforts, like this Le Mans-style vented hood which directs more air through the front mounted radiator.
In this case the vent was large enough to show off the upgraded ABS unit from a later NA2 car. This is considered a 'must-do' modification by those who drive their early NSXs hard, as it significantly improves brake feel and saves a not-insignificant amount of weight above the front axle. I think that some sort of shrouding would serve well to protect these parts from the weather and direct air more efficiently.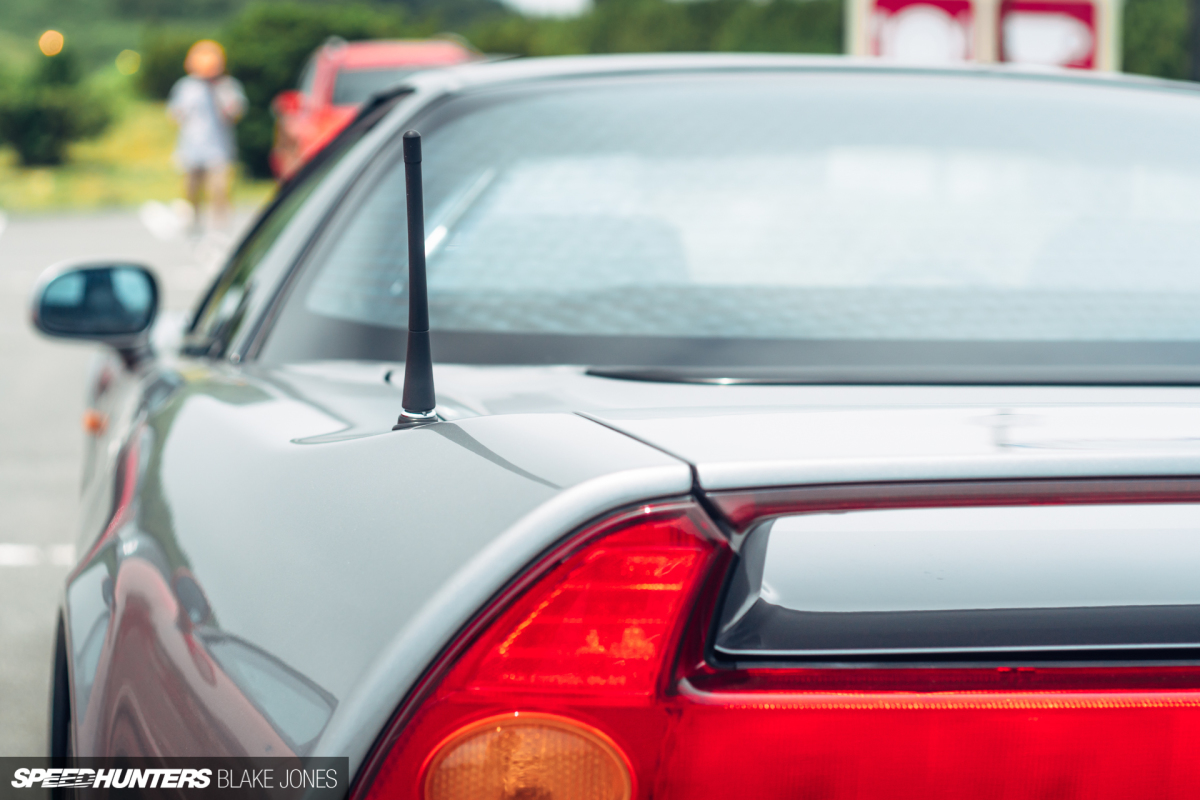 Another popular mod is borrowing the S2000's rubber antenna to replace the stock telescoping unit. Again, there's some weight to be saved here via deletion of the motor.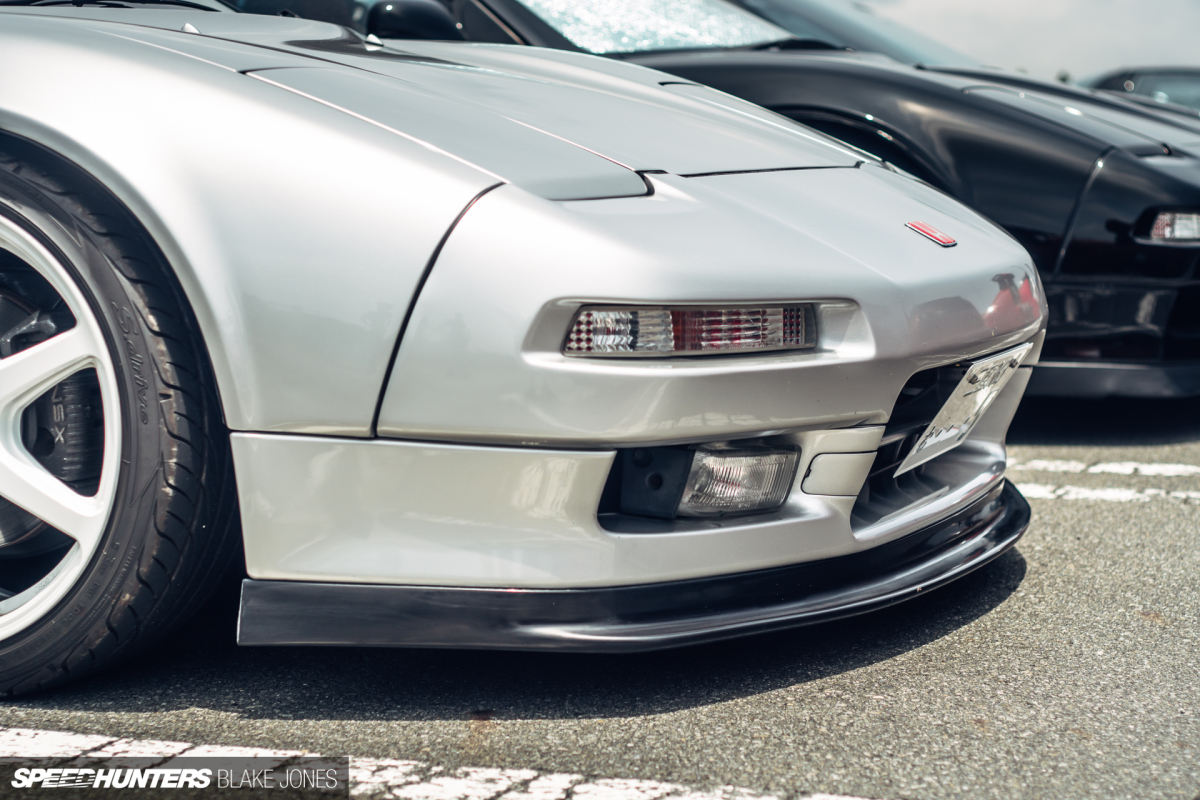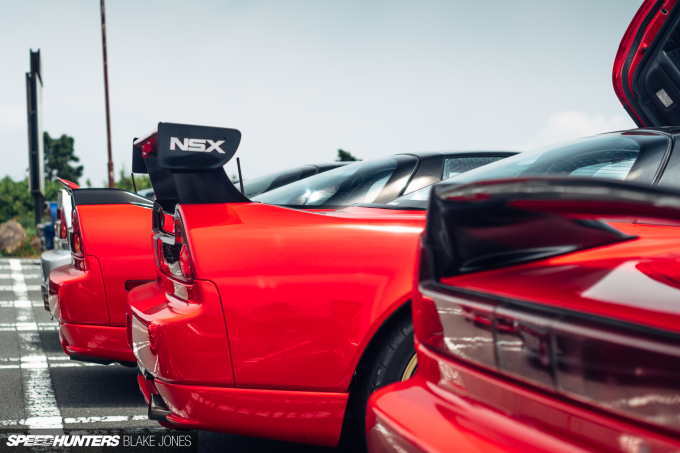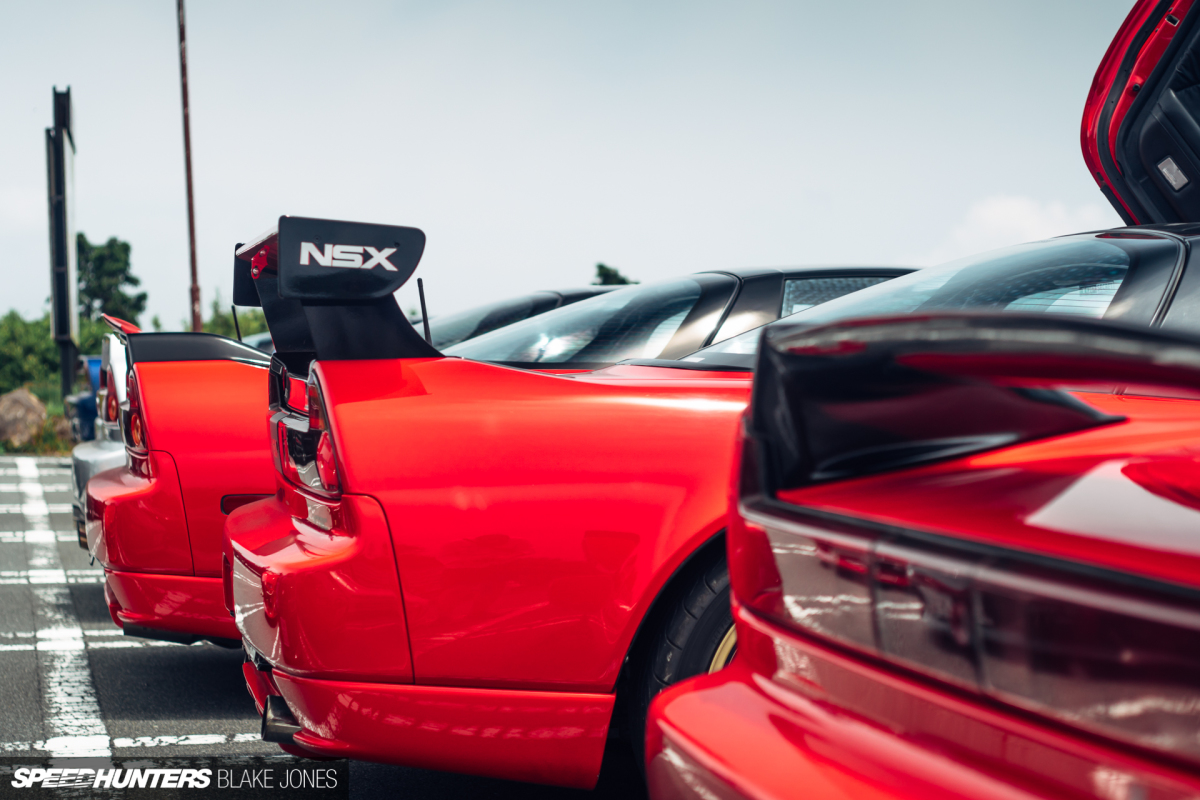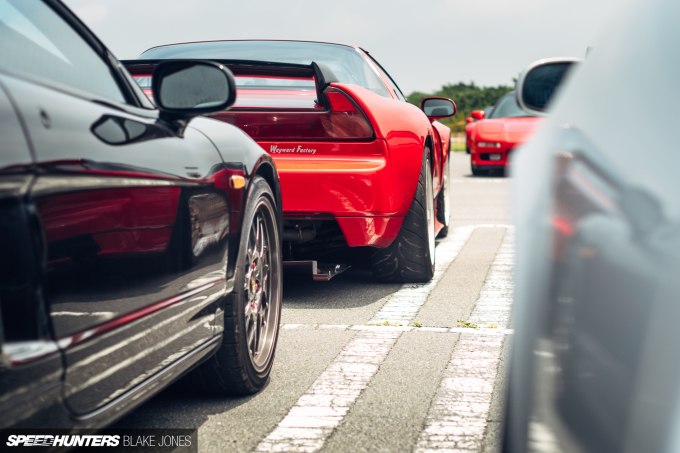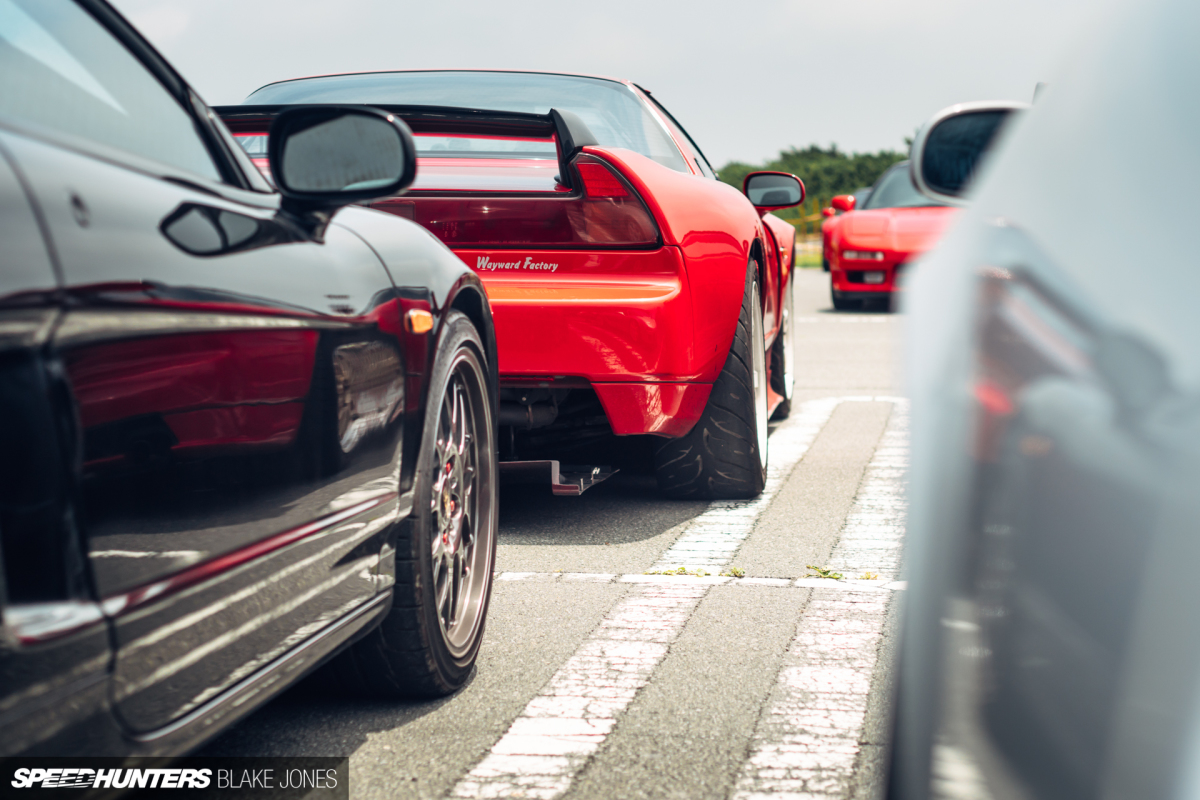 Perhaps a more aggressive front splitter or rear wing will help get that Fuji Speedway lap time down a bit…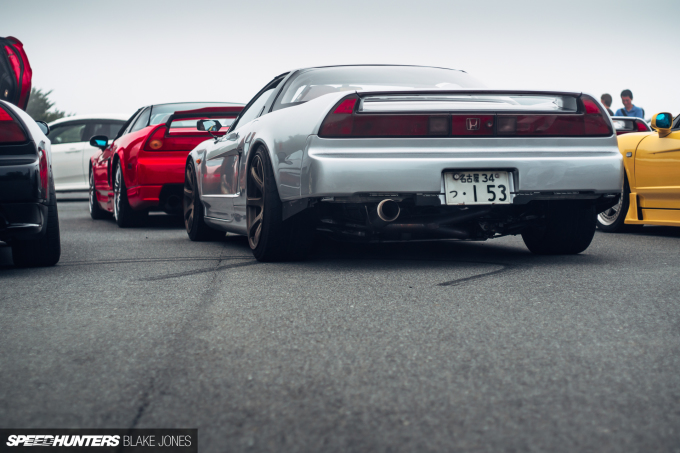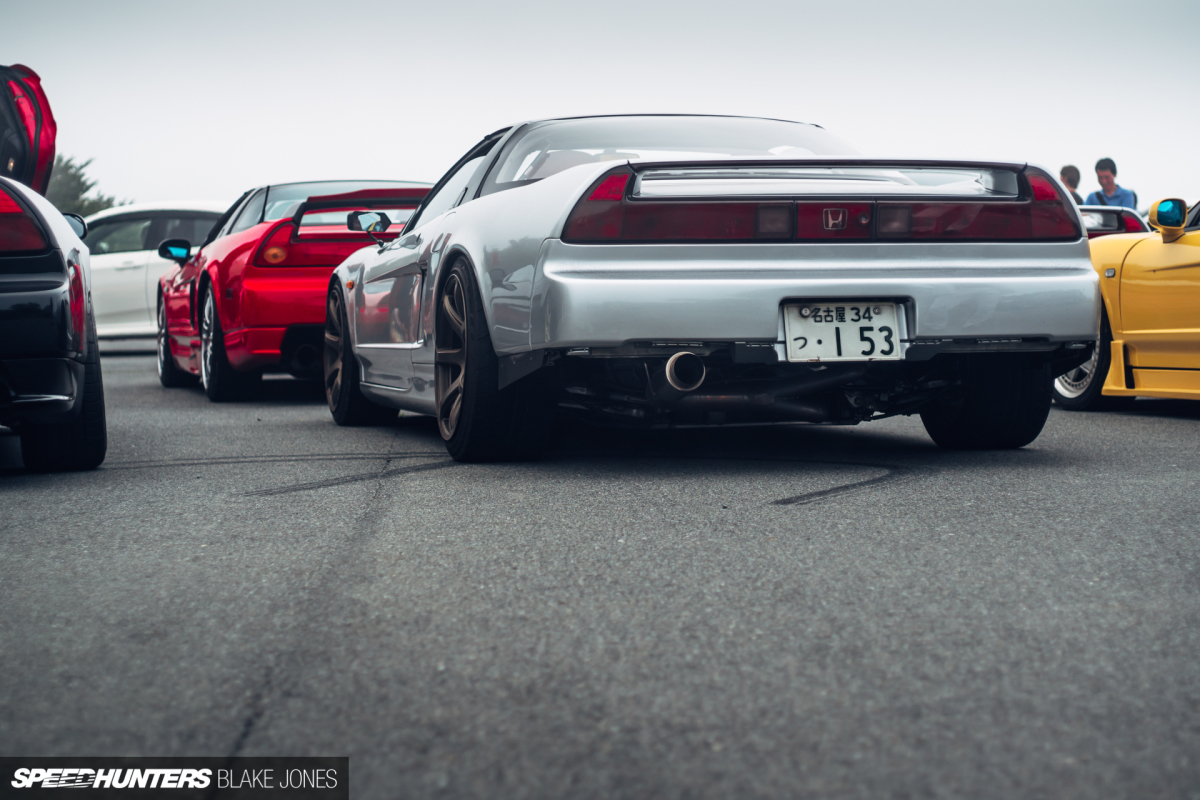 There was only one other car rocking a single-exit exhaust, albeit still a side exit. This is the Taitec GT-009 exhaust, which has to be the most direct-flow muffler available for the NSX – I wouldn't be surprised if it's the loudest either. Let's hope Ron got some footage of this one at wide-open throttle.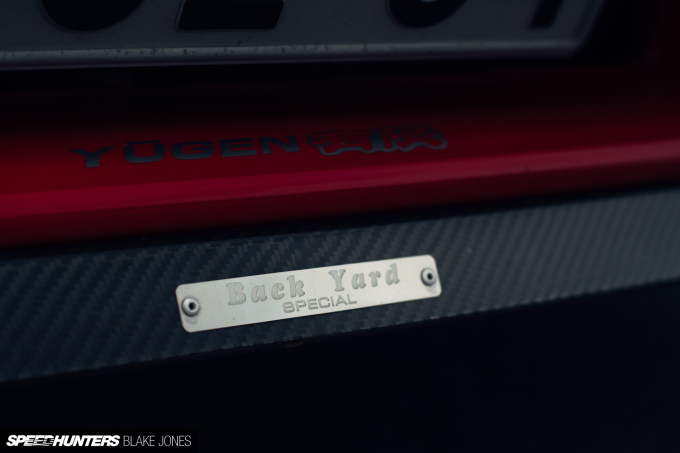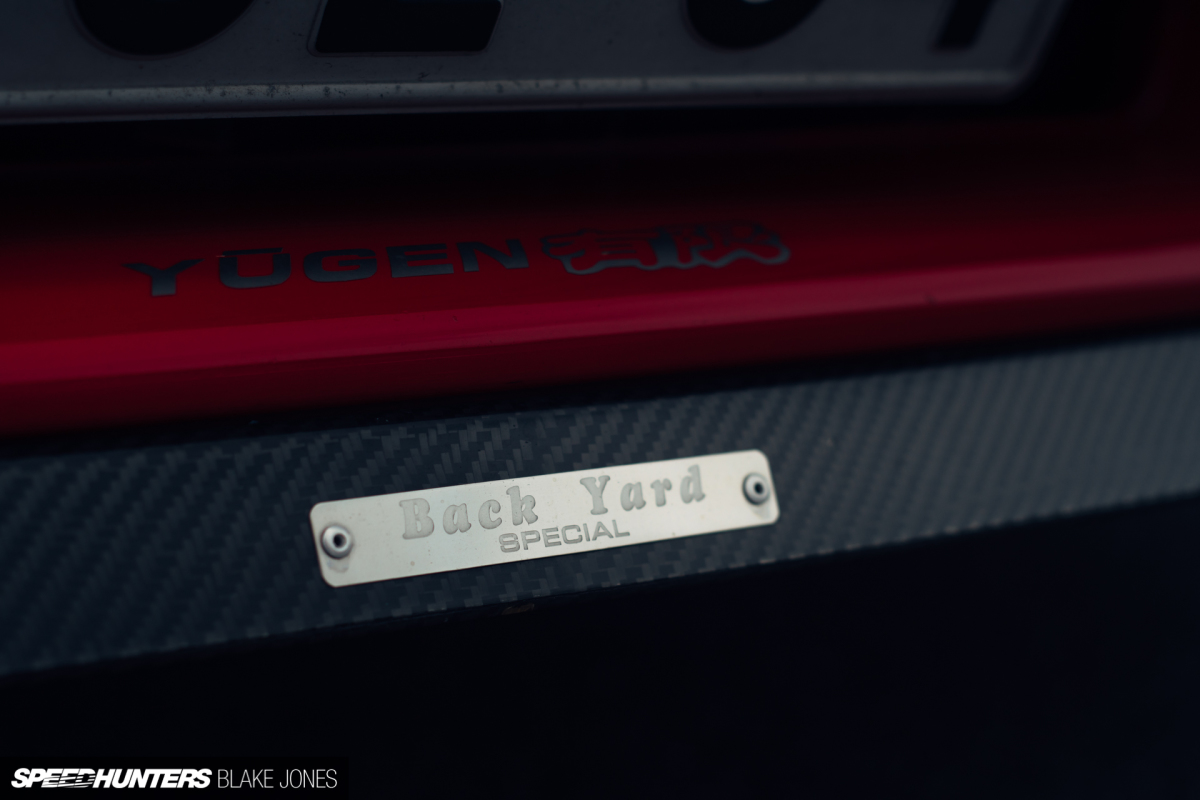 Taitec is one of a few small Japanese manufacturers that still makes low-production parts for the NSX. Often these companies are literally a one-man operation, sometimes done as a side-job. Back Yard Special's name doesn't seem to promise much, but they make some of the nicest (and most expensive) exterior enhancements for the car.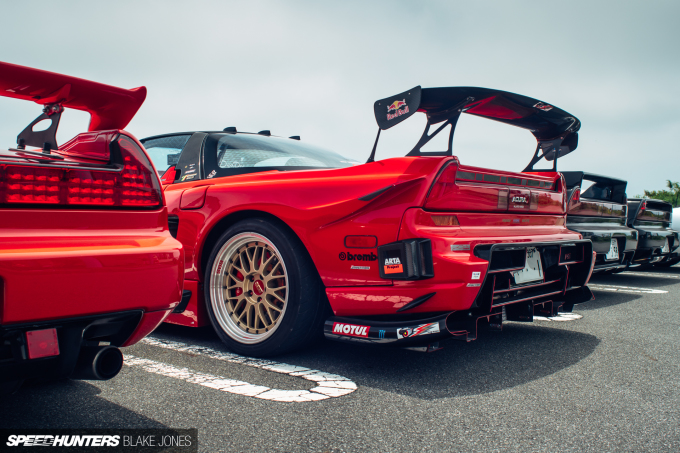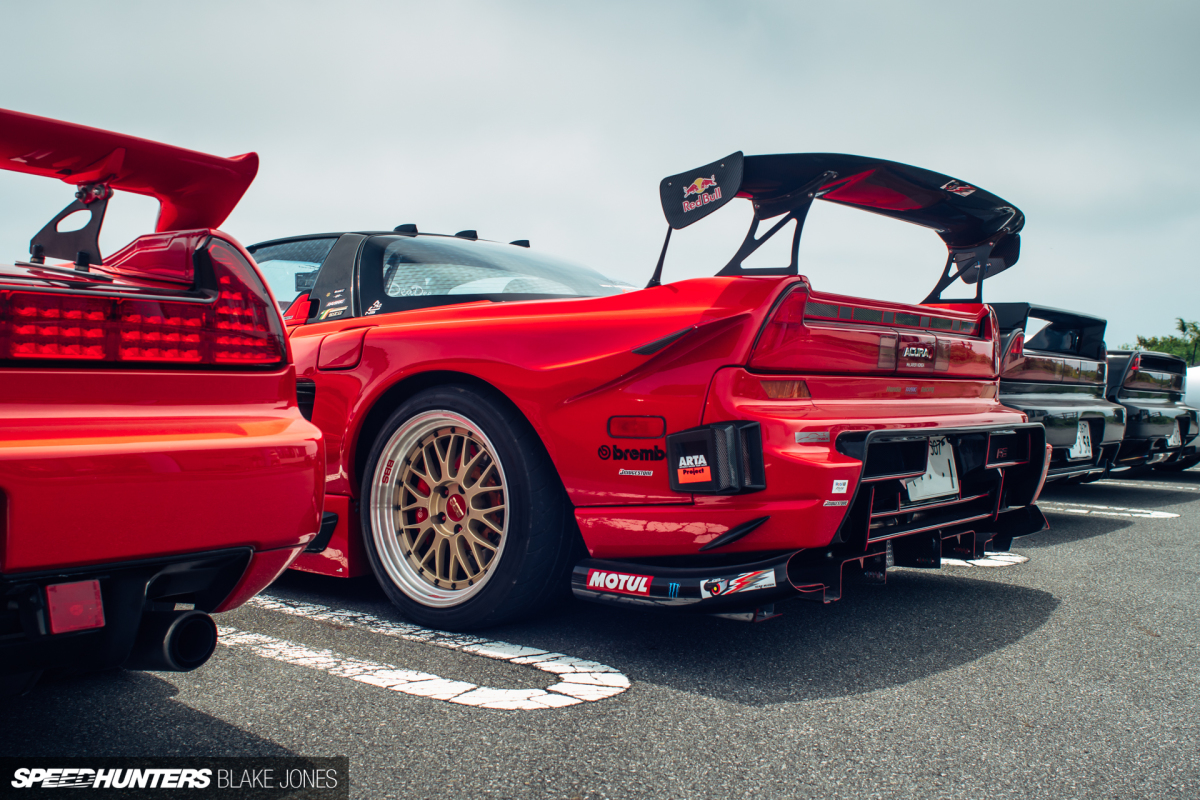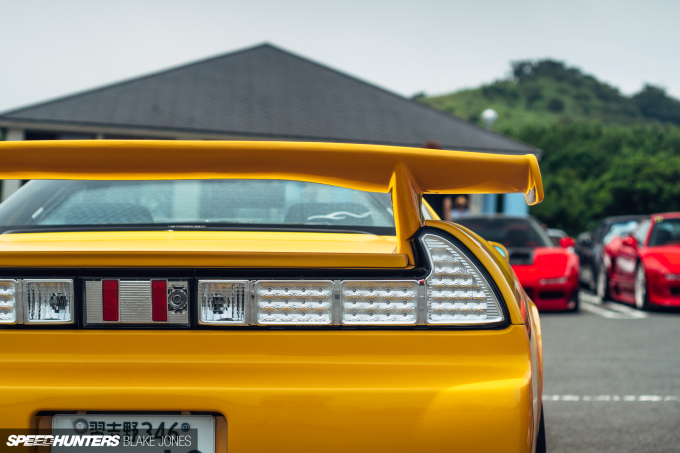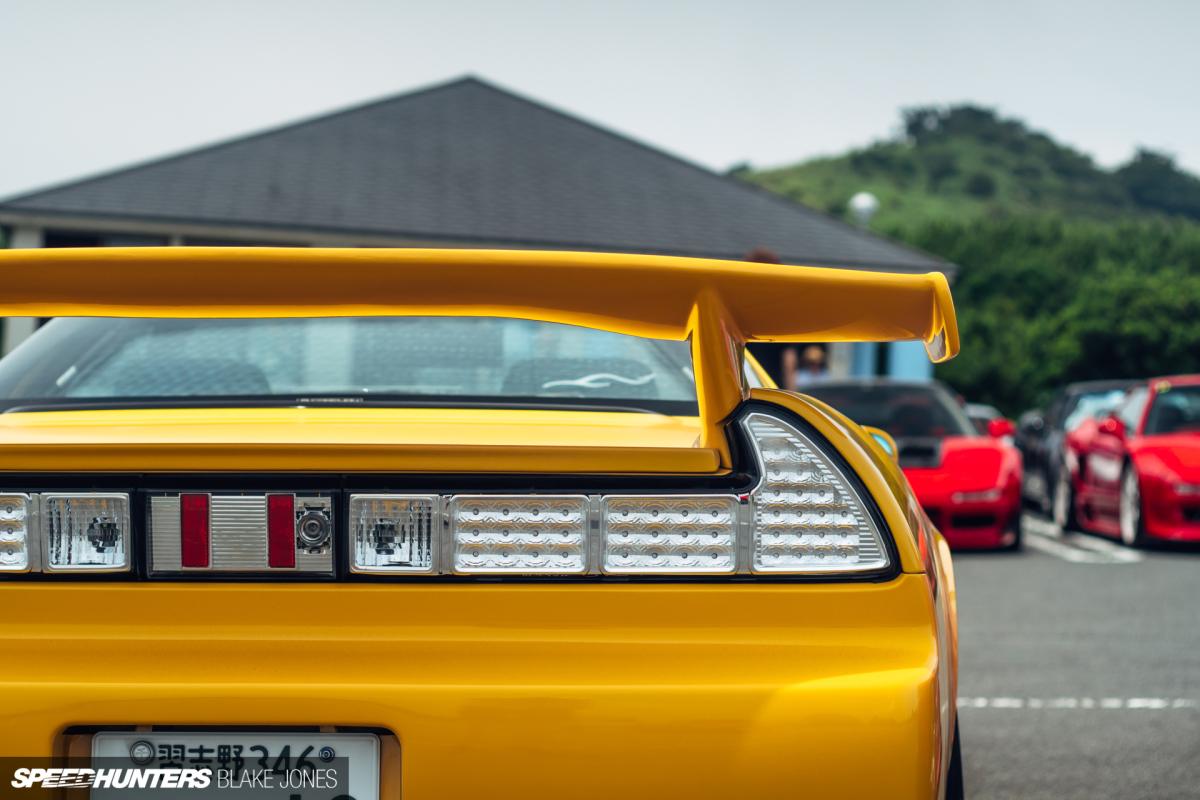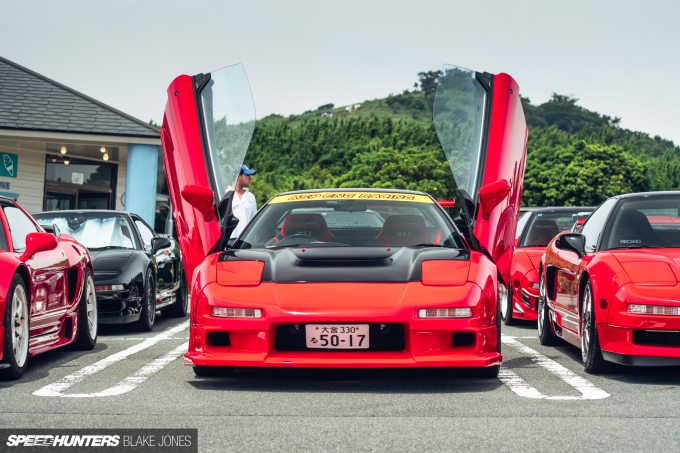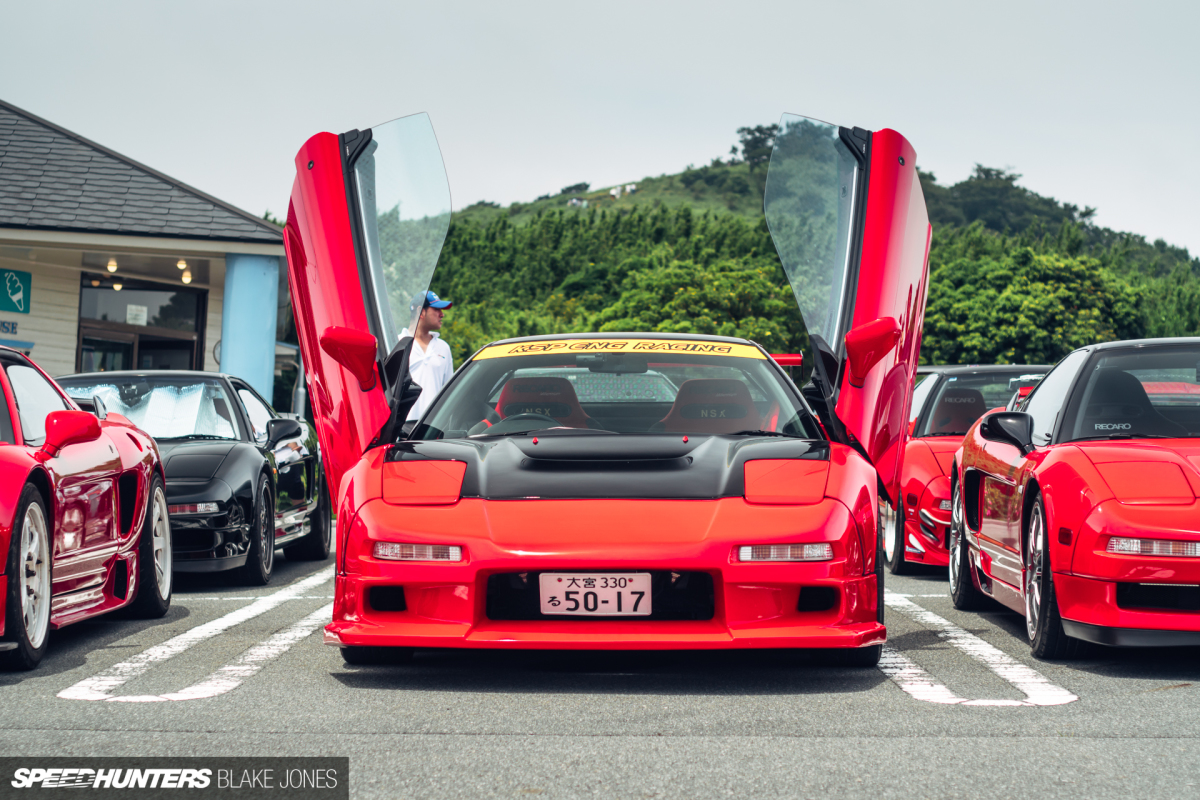 Of course, there were also plenty of modifications that will likely not find their way onto Project NSX.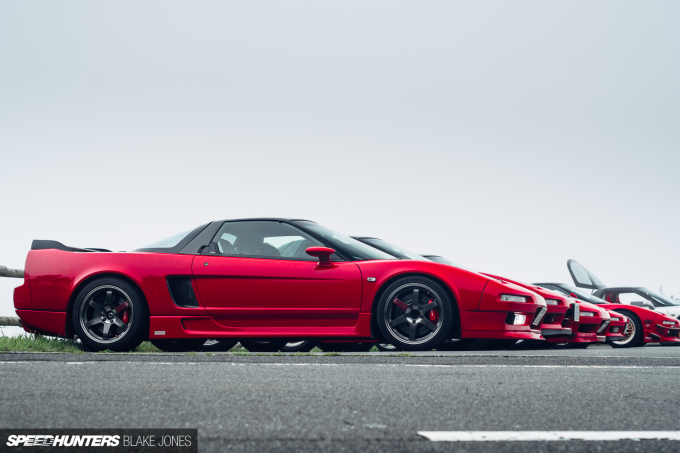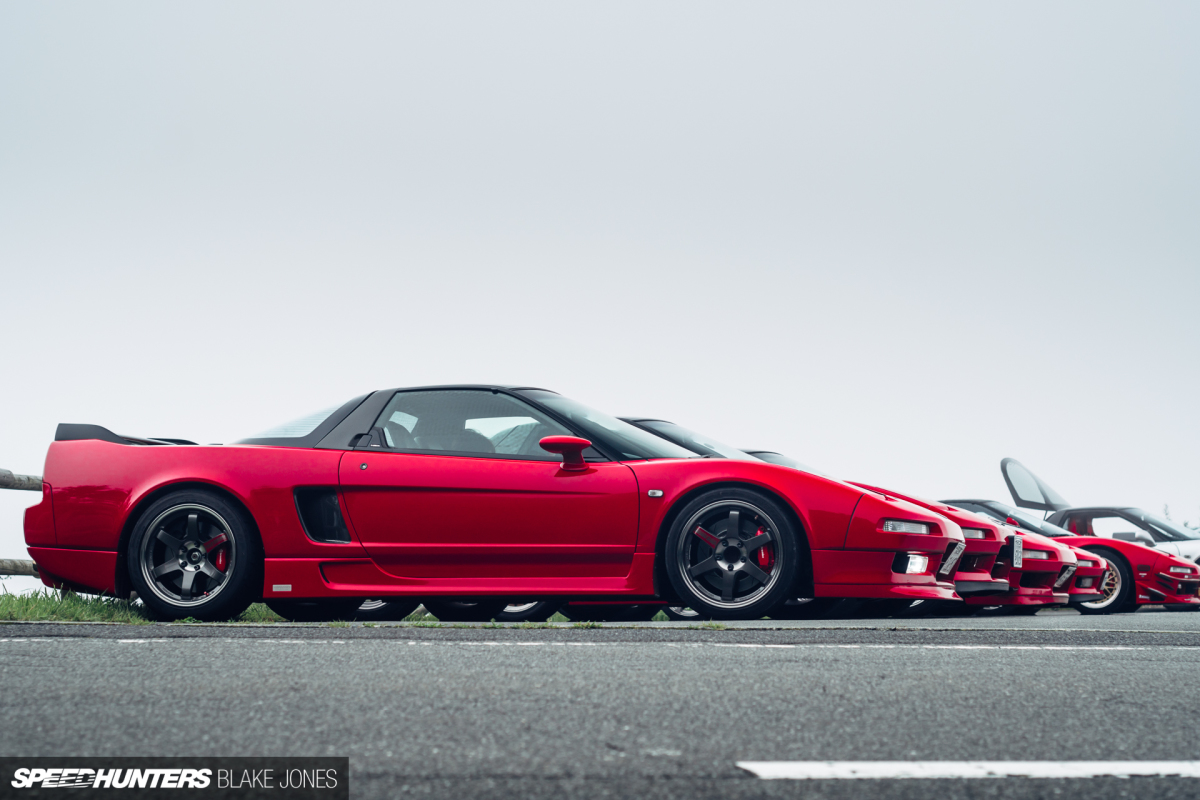 The car that held most of my attention was this red coupe being driven by the drive's organizer. Beautifully finished on the outside with RAYS Volk Racing TE37SLs, Spoon aero mirrors, and an NSX-R style wing, the real goodies are under the skin.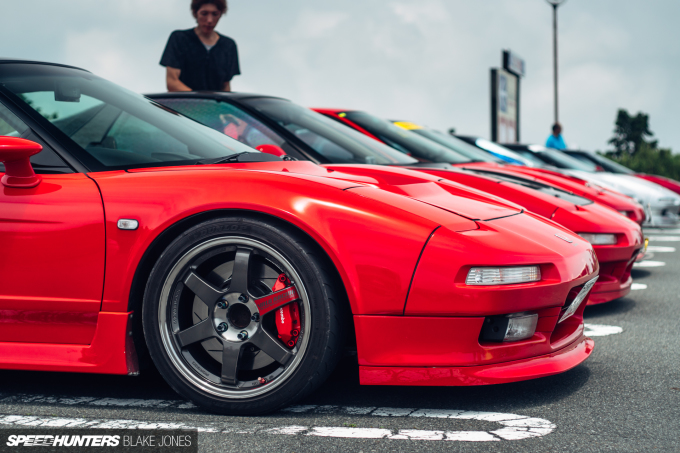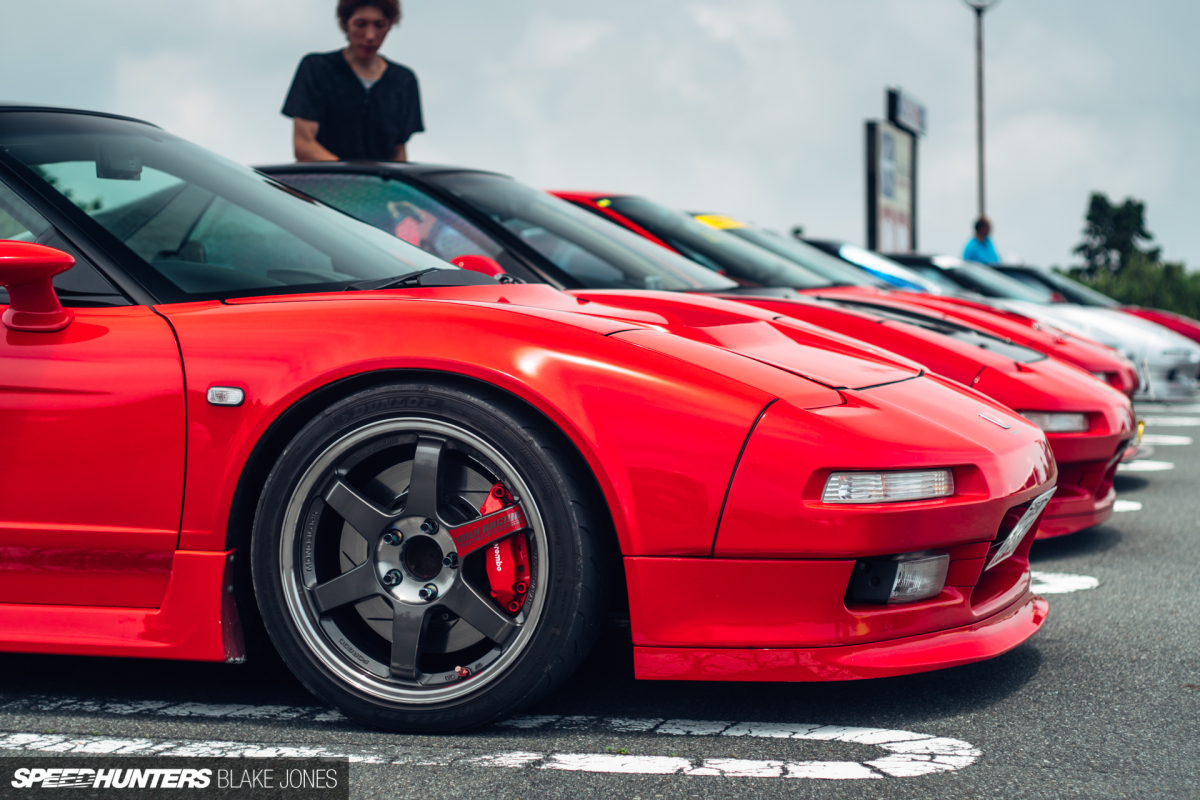 It was basically a wishlist for my own car – especially the fully built 3.1L high compression engine. Larger Brembo brakes front and rear, NA2 6-speed gearbox, and a 4.4 final drive round things out quite nicely.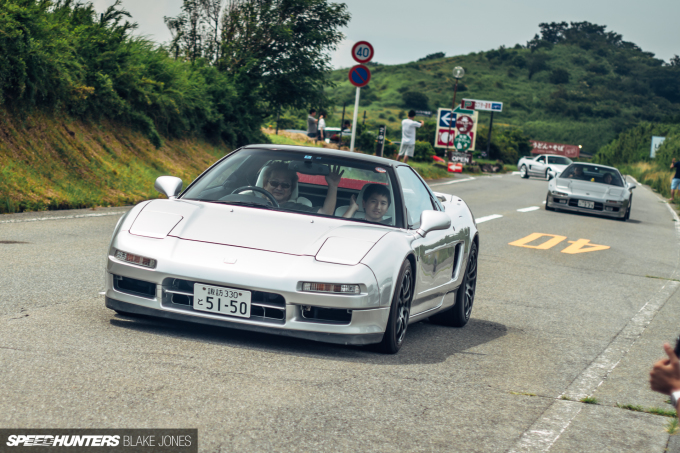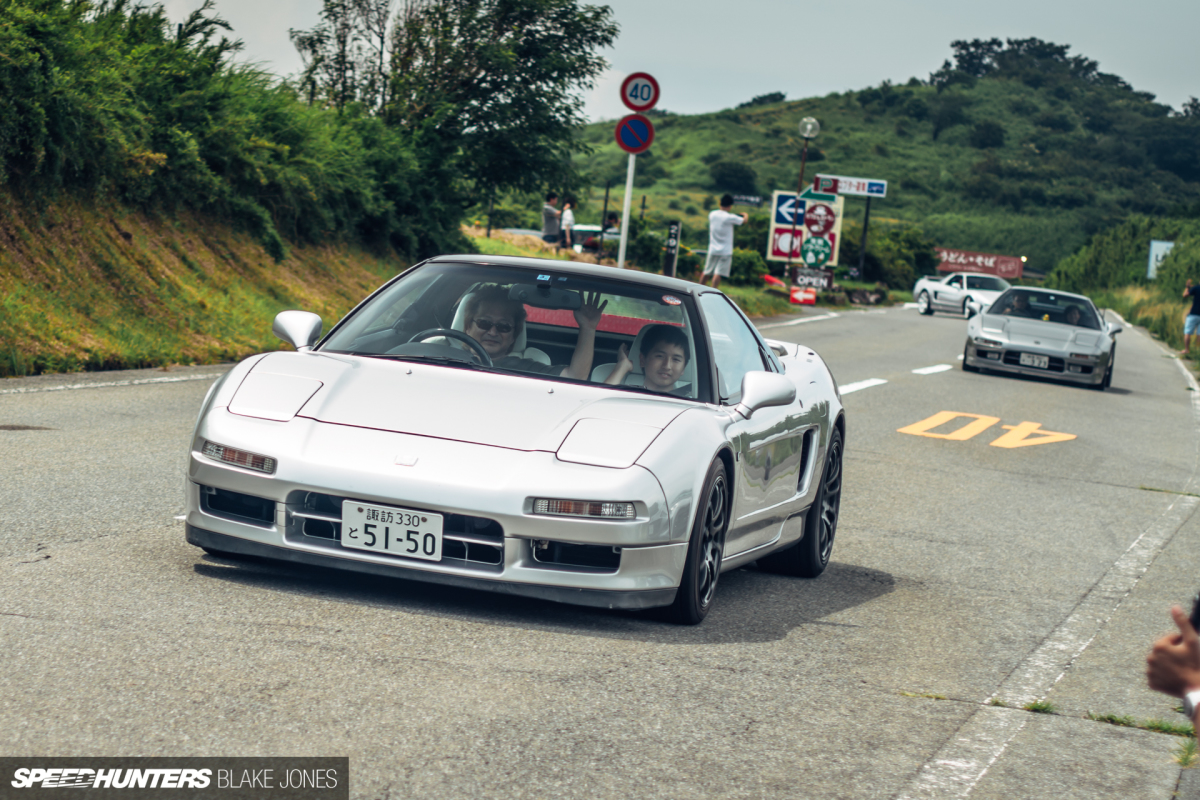 The main objective of the day was to properly enjoy these cars on the roads for which they were designed, so plenty of driving was built into the schedule.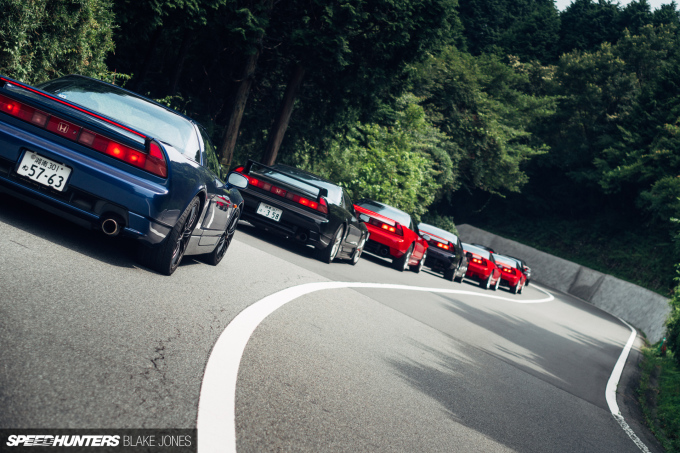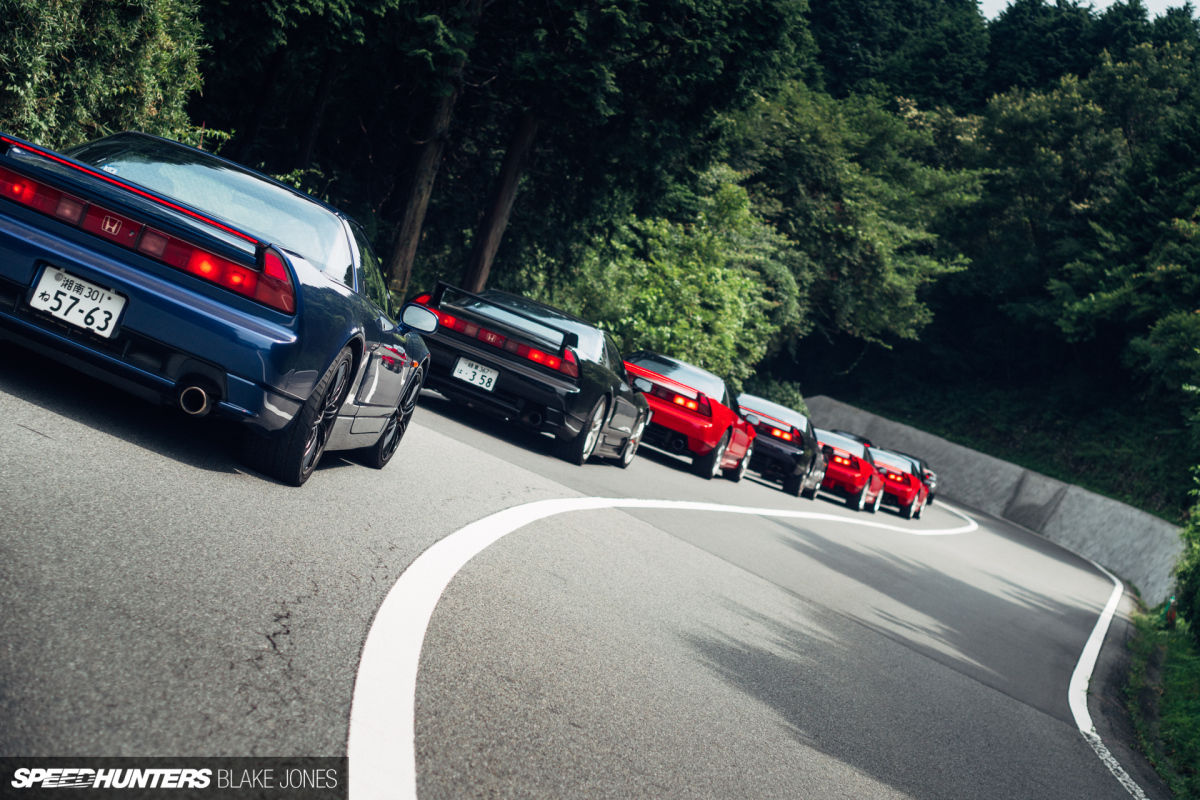 As most of you would know, keeping this many cars together is a logistical nightmare, but printed maps with each key turn marked clearly kept stragglers to a minimum. The odd traffic jam couldn't be avoided though.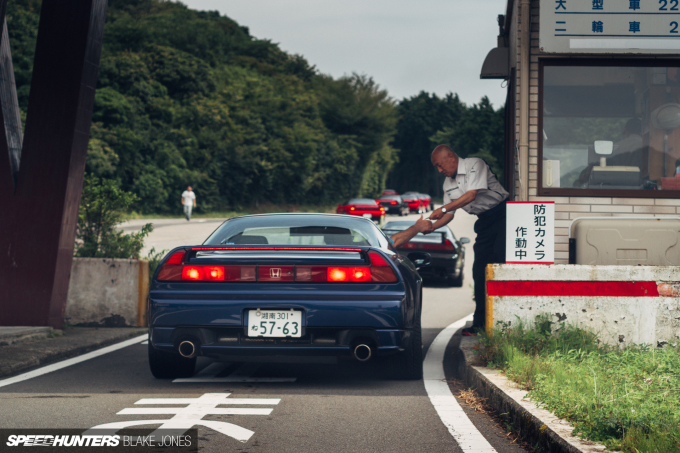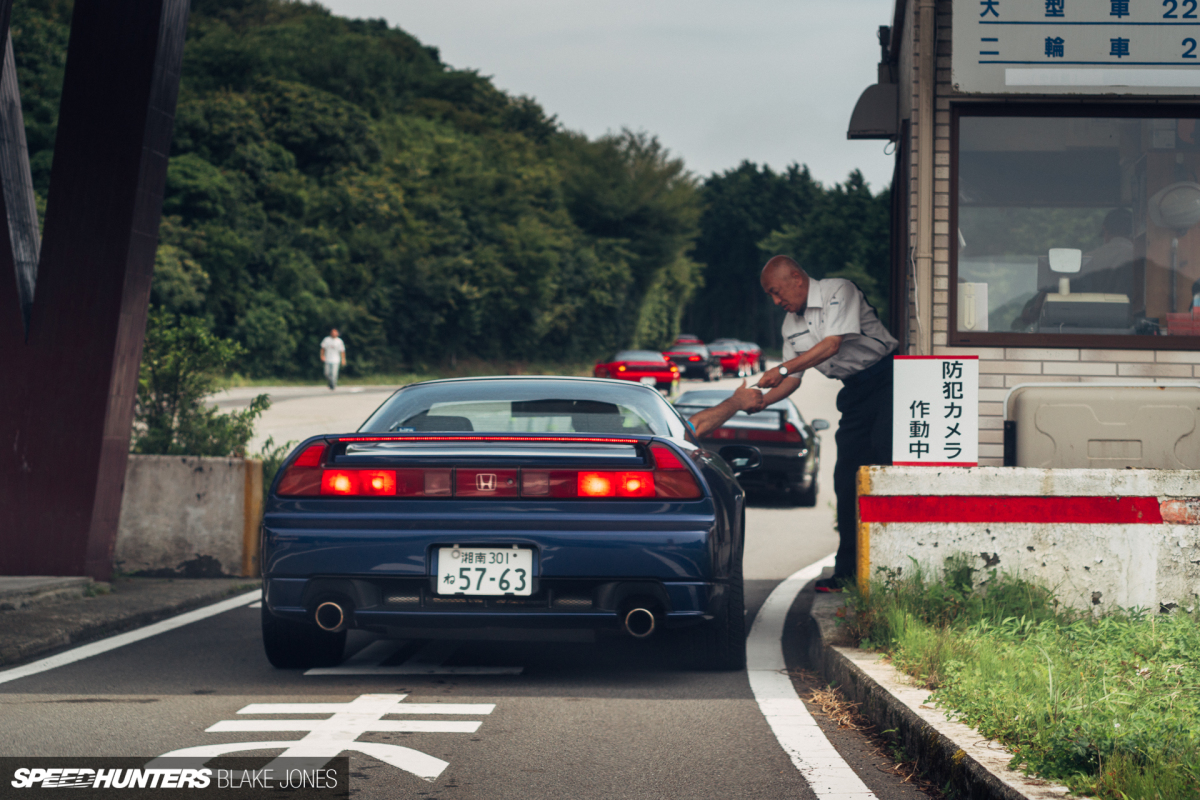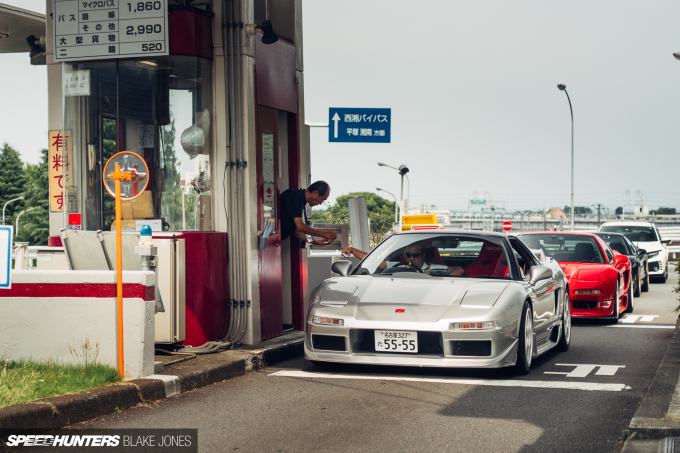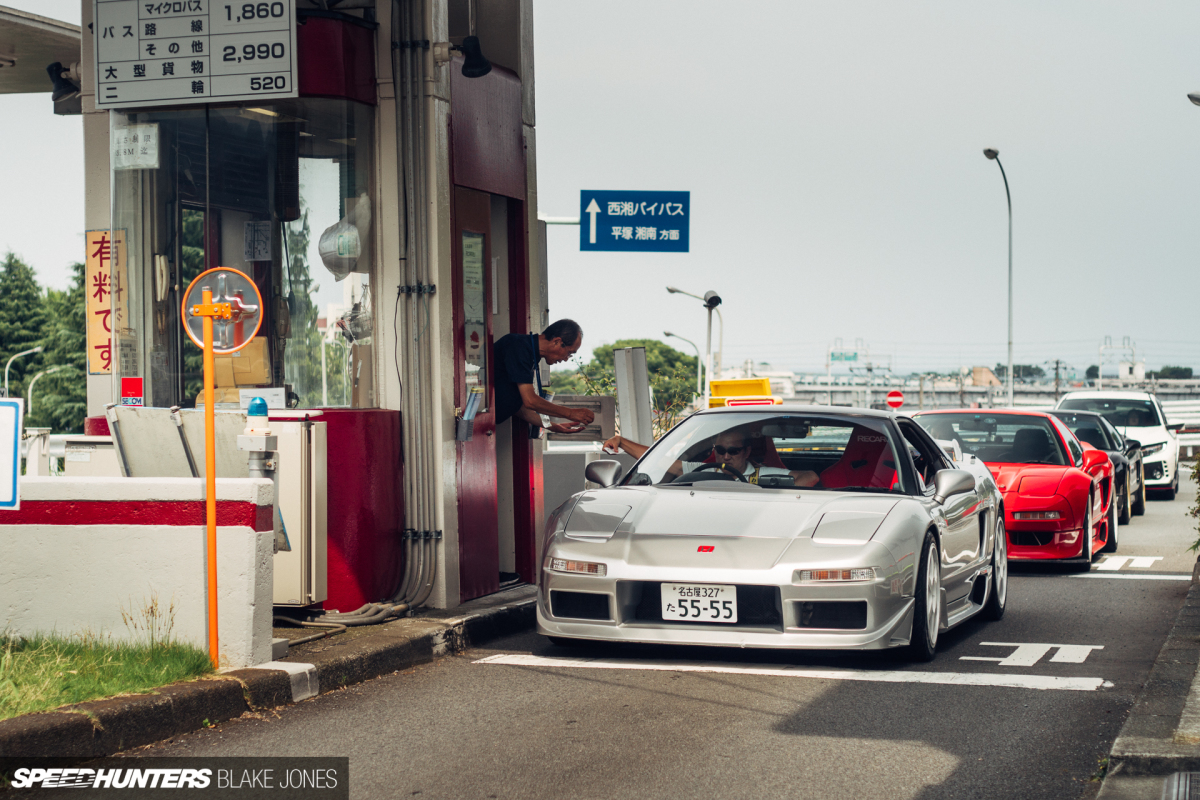 Many of the spectacular roads in this region are actually privately owned, with booths to collect a toll at either end. The benefit is beautifully kept tarmac and less traffic using the roads as a thoroughfare – well worth the 220 yen (US$2) or so.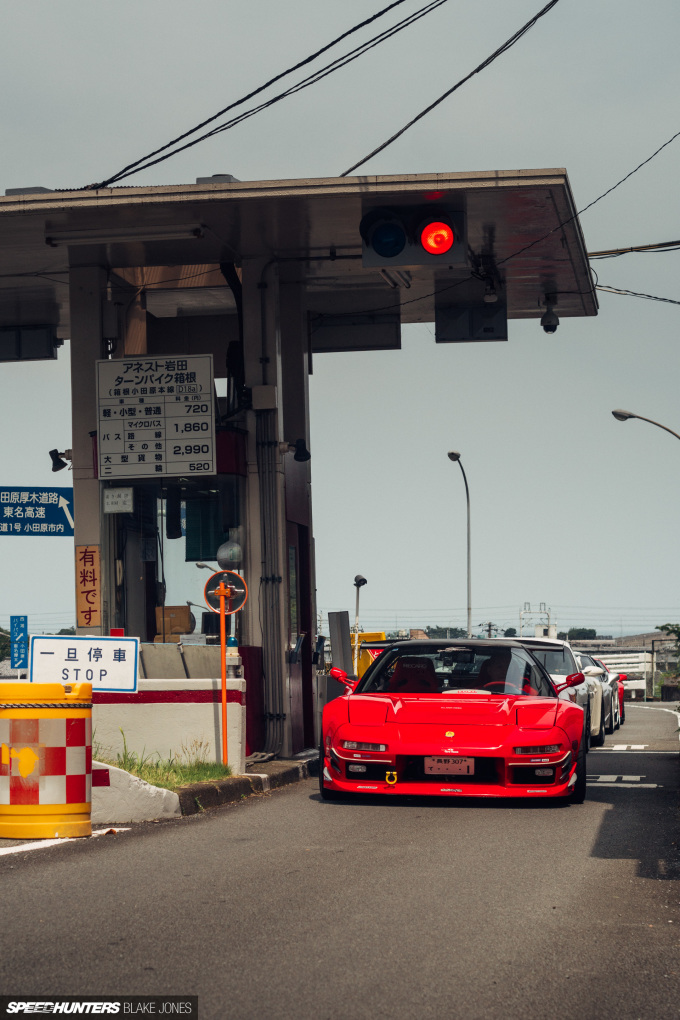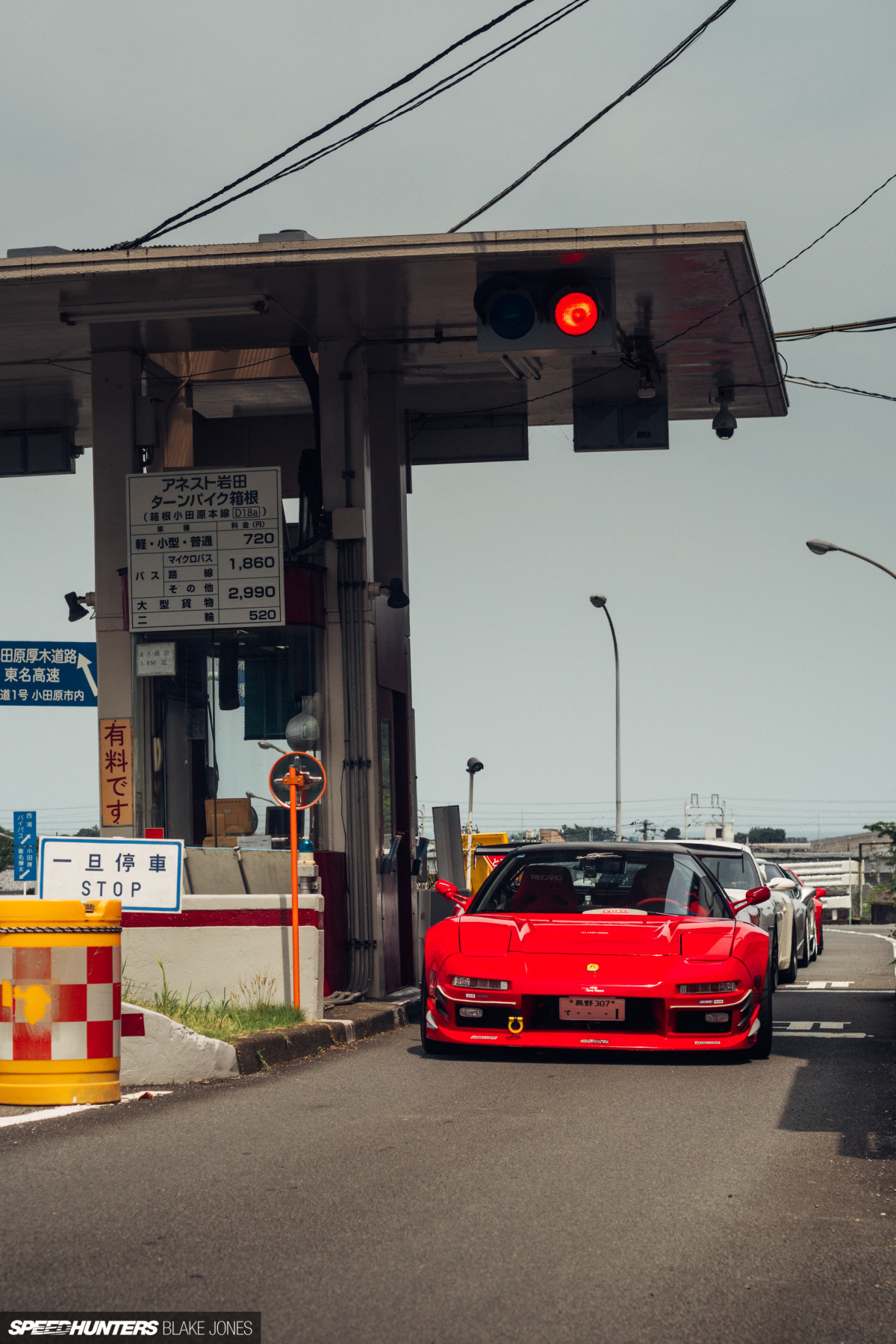 It was almost like watching the start of a hill climb event; each owner used the opportunity presented by an open road ahead to let their NSX's high-revving V6 sing.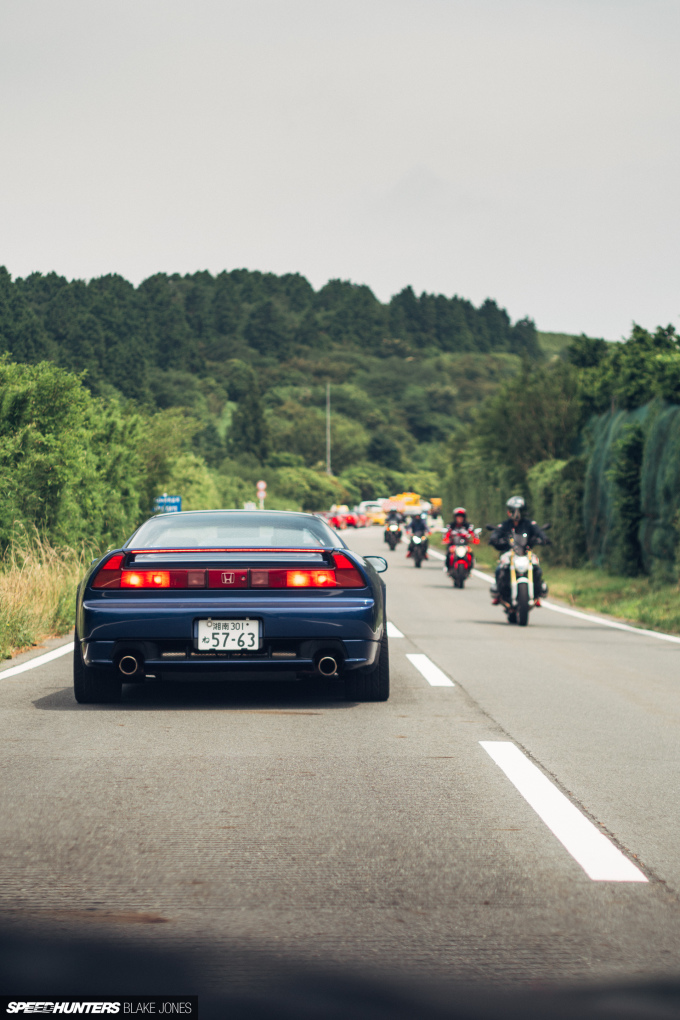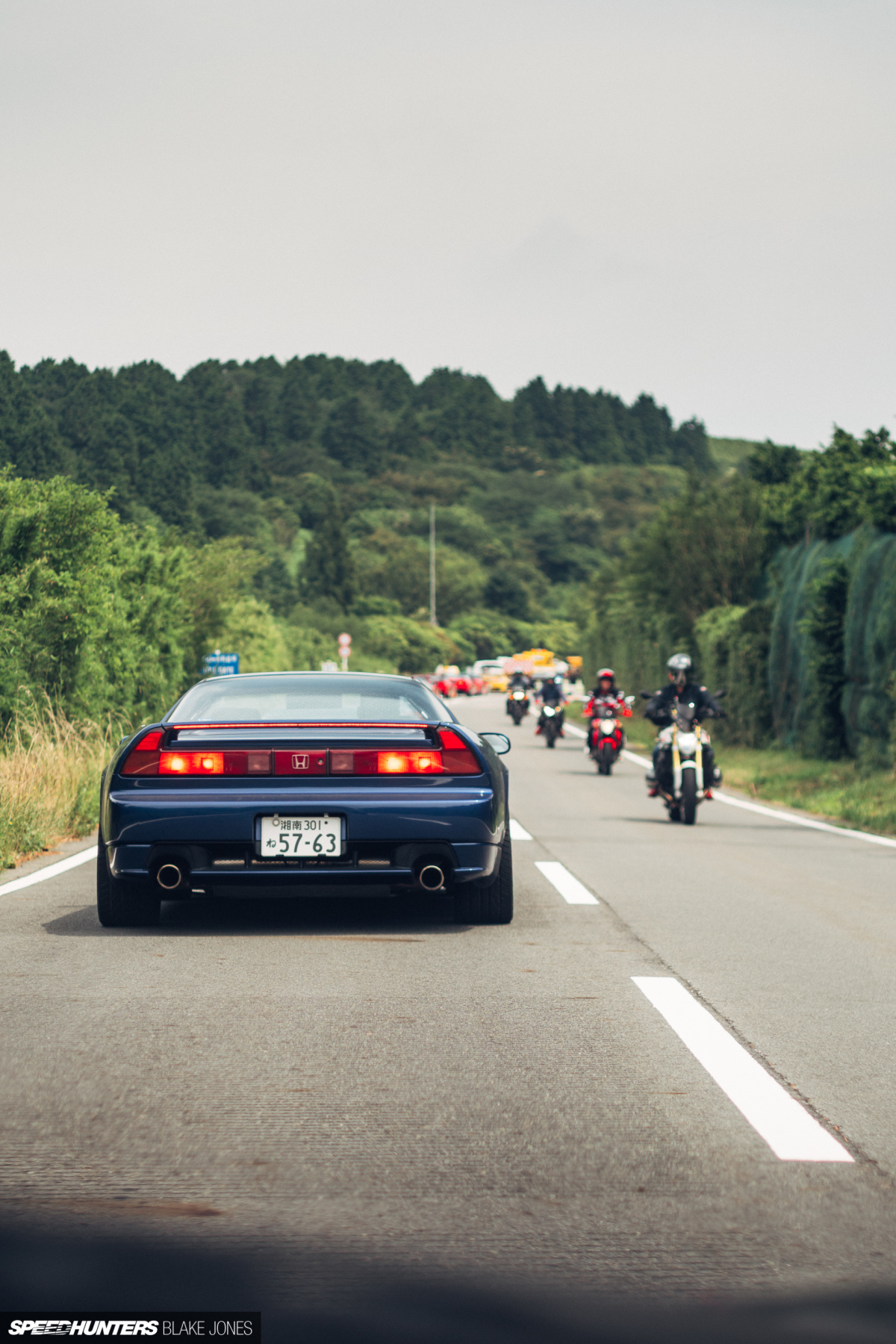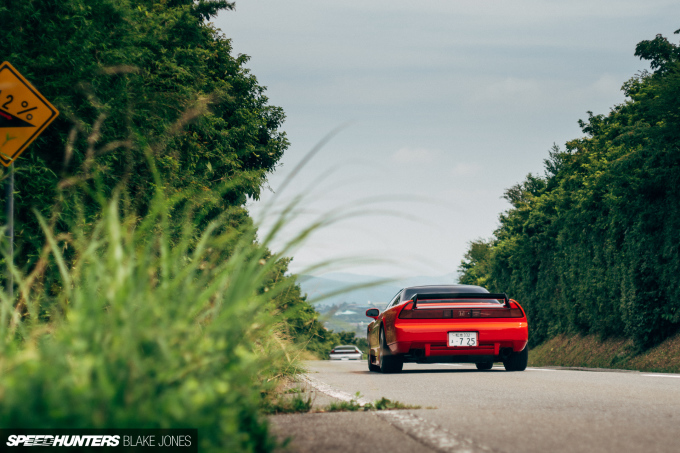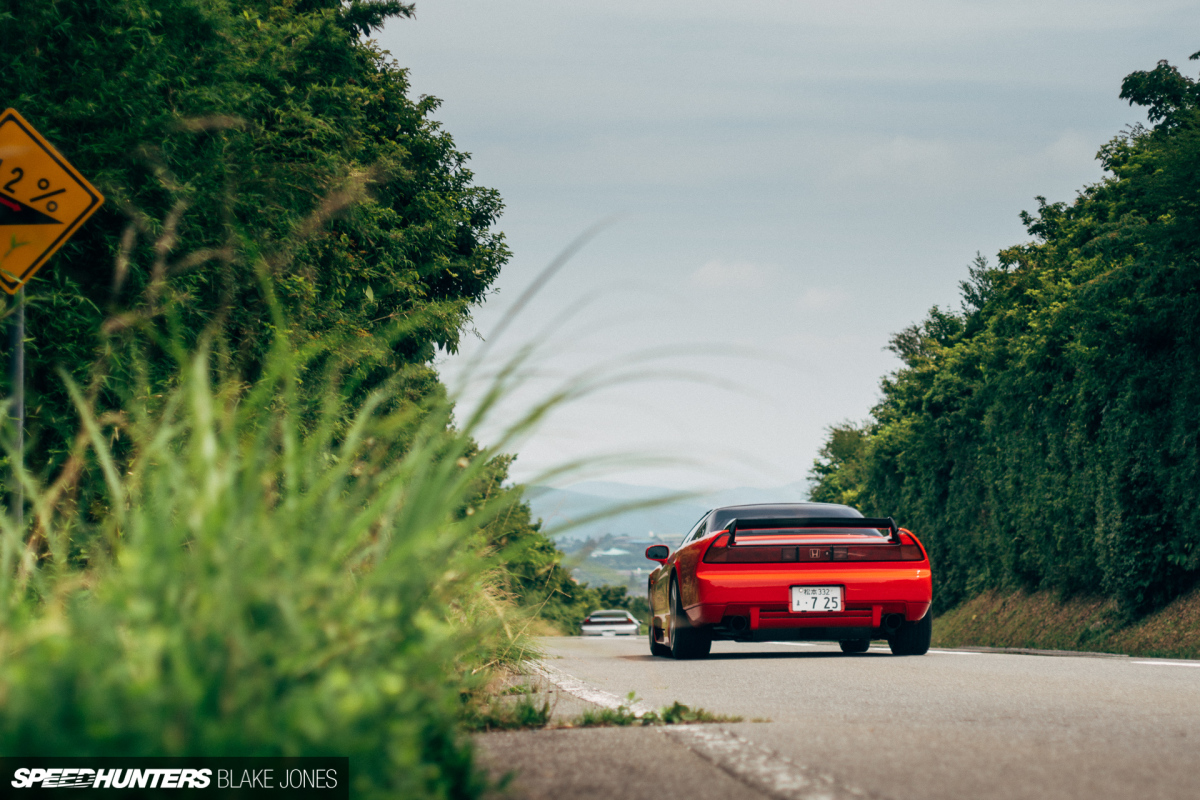 The group efficiently divided itself between the drivers who really wanted to push, and those just happy to enjoy the scenery.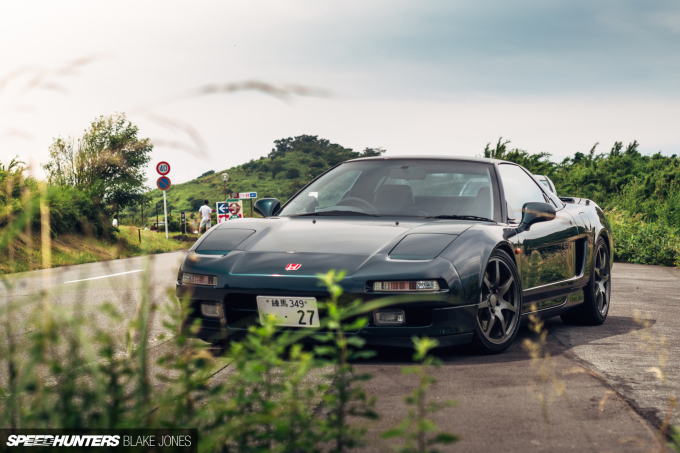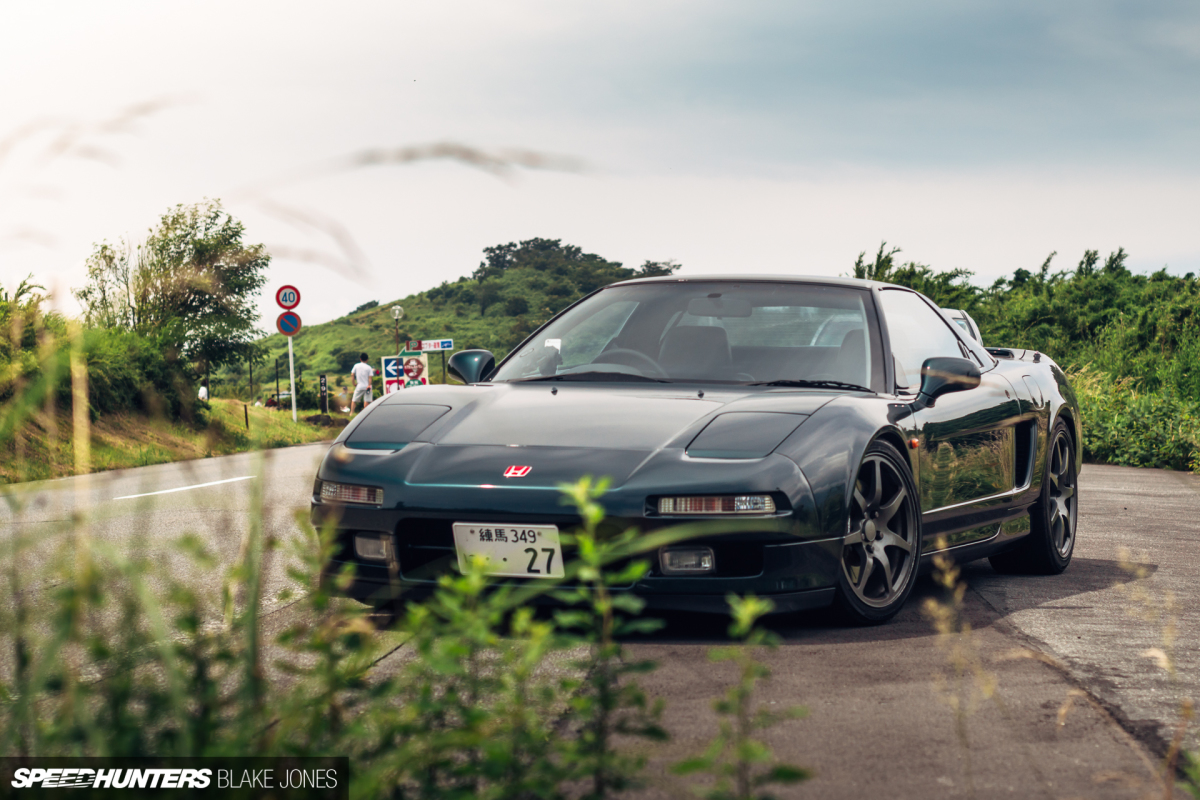 Project NSX did a decent job of keeping up, but was begging for some extra power during the long climb up the Hakone Turnpike, especially with the AC set to 'cryogenic preservation'.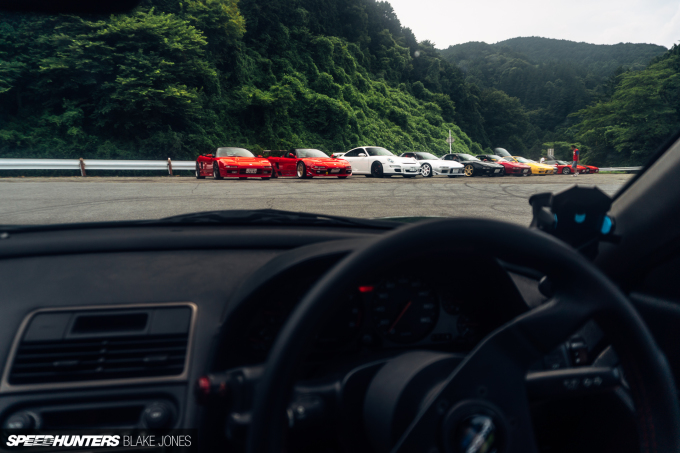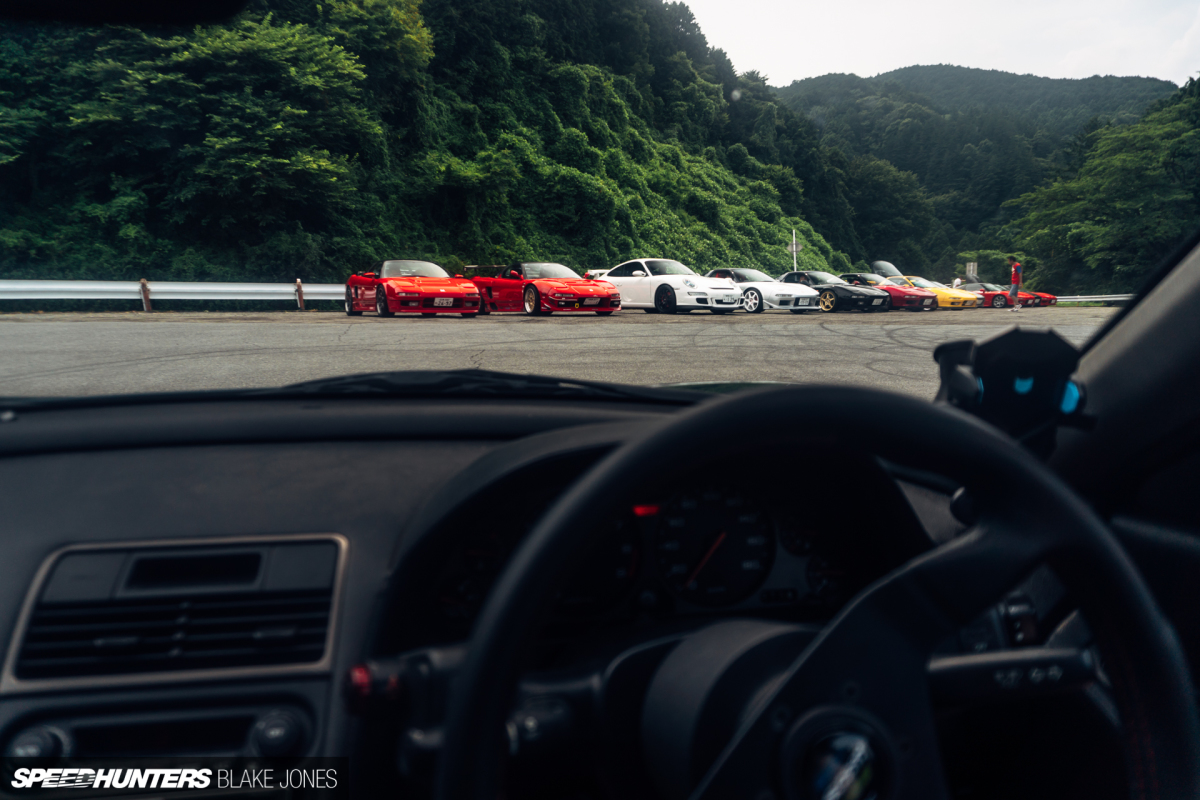 Quite seriously, it was the drivers more than the cars that required cool down stops; I could only imagine the headaches were this a group of Ferraris or BMWs being punished in the humid heat. Like the brand or not, you can't argue that Honda created a truly bulletproof platform for endless driver enjoyment with the original NSX.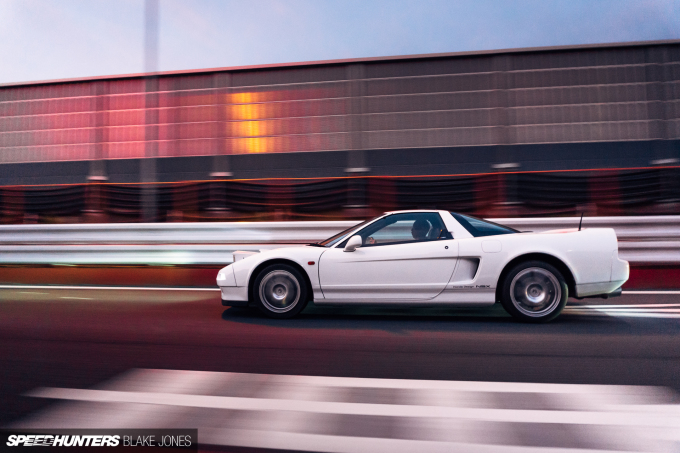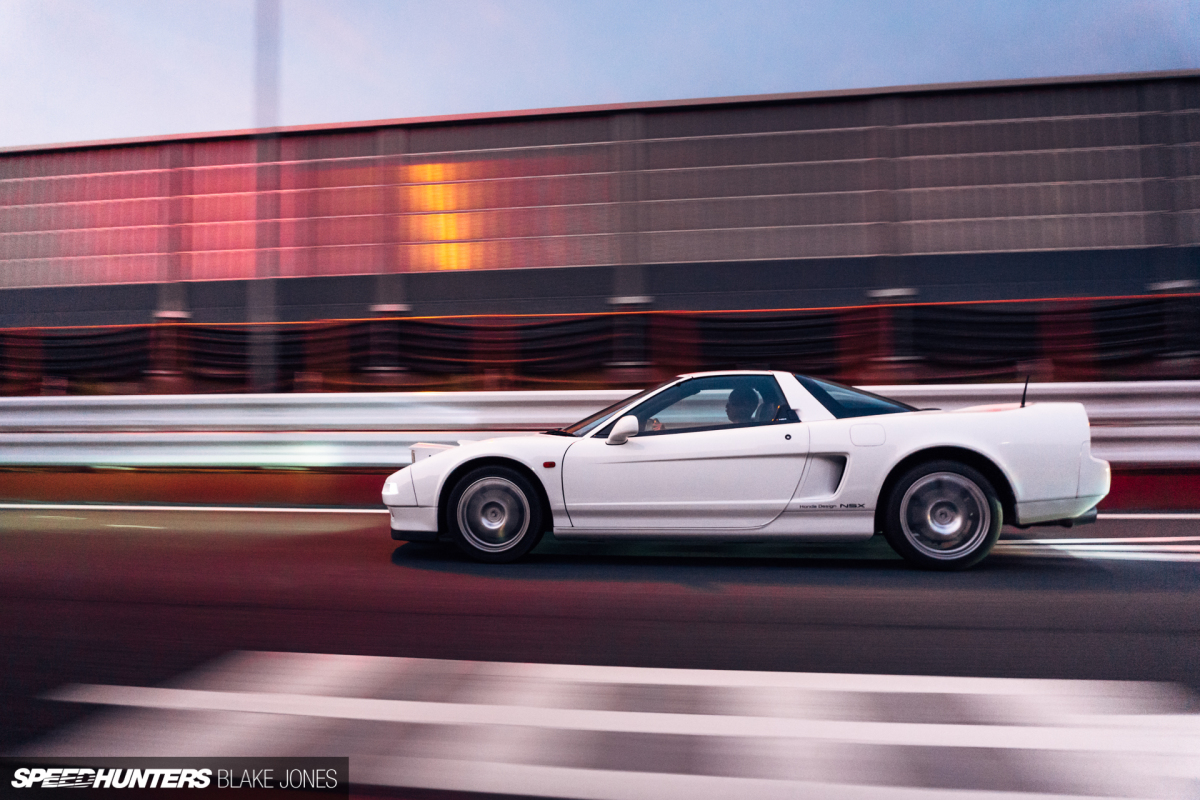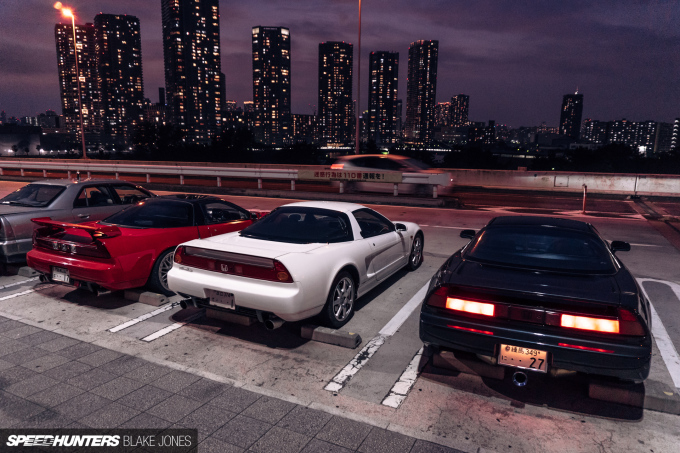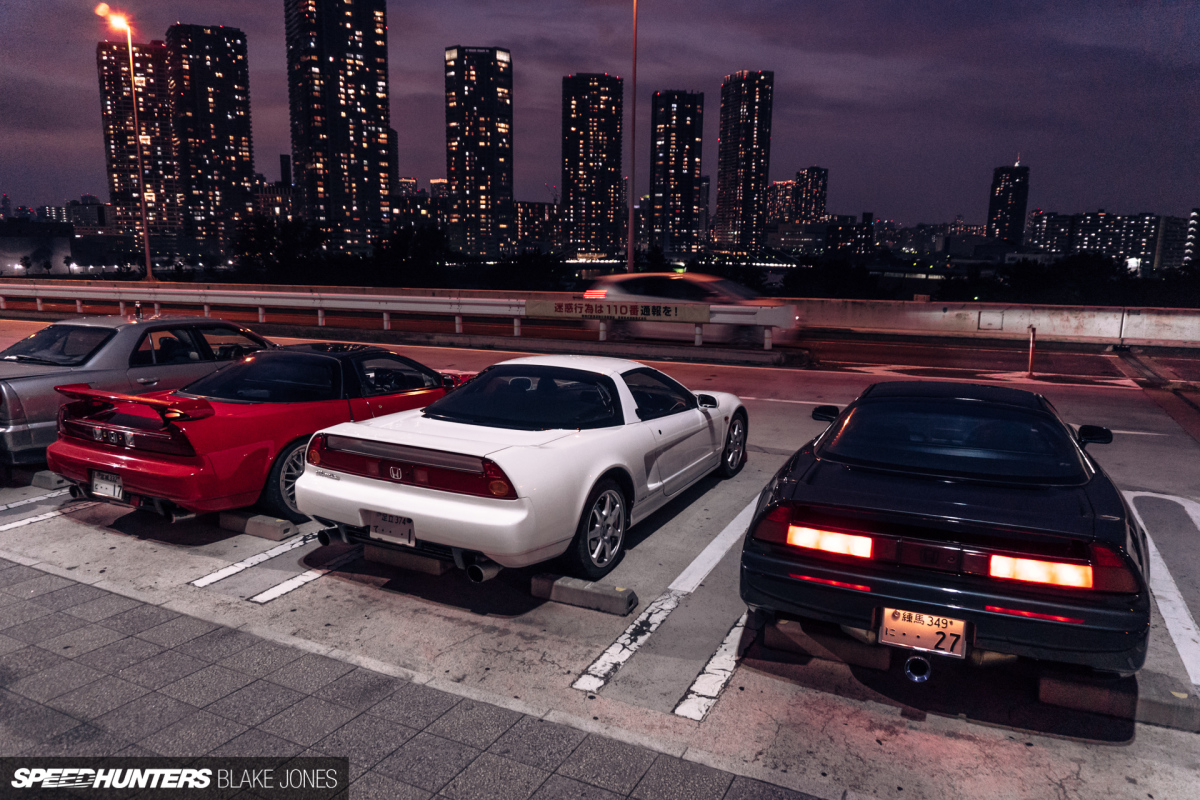 As I was cruising on the highway back to Tokyo amongst new and old friends, I was reflecting on that fact that even at the peak of the country's oppressive summer, owners are continuing to modify and drive these cars as their maker intended. It really blows my mind when I see people fussing over low odometer readings on so called 'modern Japanese classics' like the NSX, GT-R or Supra.
You're never going to be sitting on your rocking chair reminiscing about how low you kept the mileage on that old four-wheeled contraption back in the day. I guarantee, however, that you will  be thinking about how good those sticky summer days were chasing your friends through your favourite back road.
Get out and drive, people!
Blake Jones
Instagram: blaketjones
blake@speedhunters.com