Speedhunting Season
Spring is arguably the best time of the year for driving in Japan. In that short window between the snow melt and the oppressive humidity of the rainy season, the country's car enthusiasts flock to racetracks, beachside boulevards and mountain roads to enjoy their machines under the warm sun.
I'd only picked up Project NSX in time to enjoy the last official weekend of spring, so with little precious time to waste, it was time to hit the road and head into the countryside west of Tokyo to get acquainted with the middle-aged Honda and enjoy a little bit of Japan's car culture.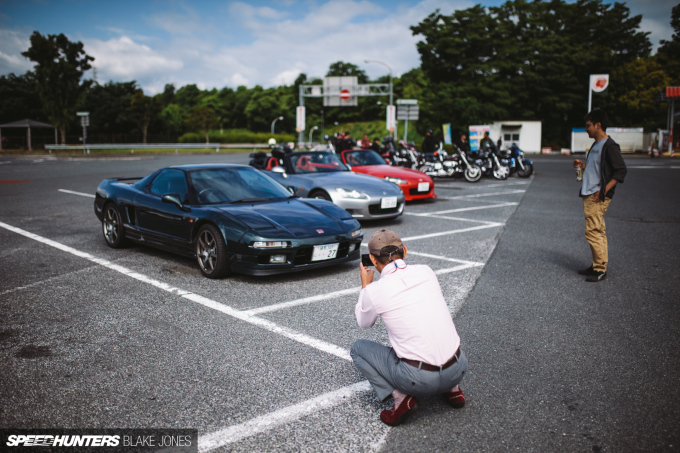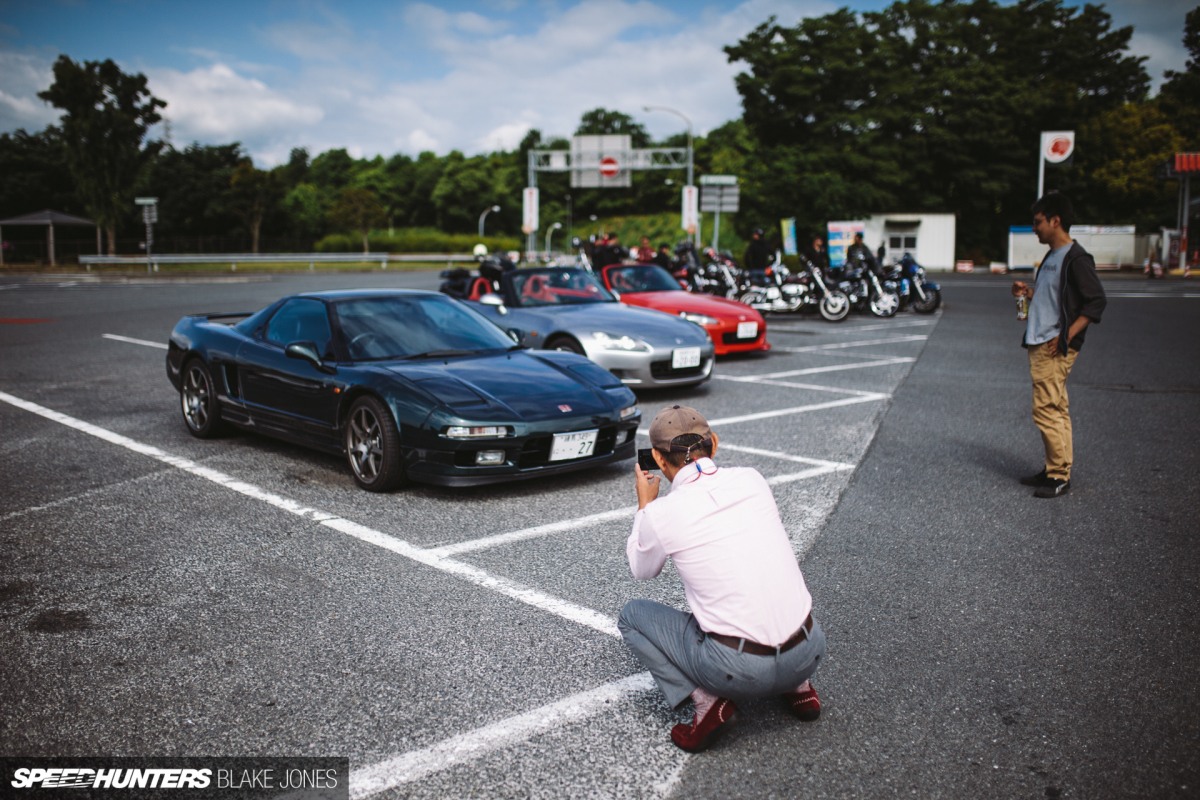 There's a huge love for cars in this country that I won't explain again; if you're reading Speedhunters, you're no doubt familiar with the sheer variety of automotive passion that exists in the Land of the Rising Sun.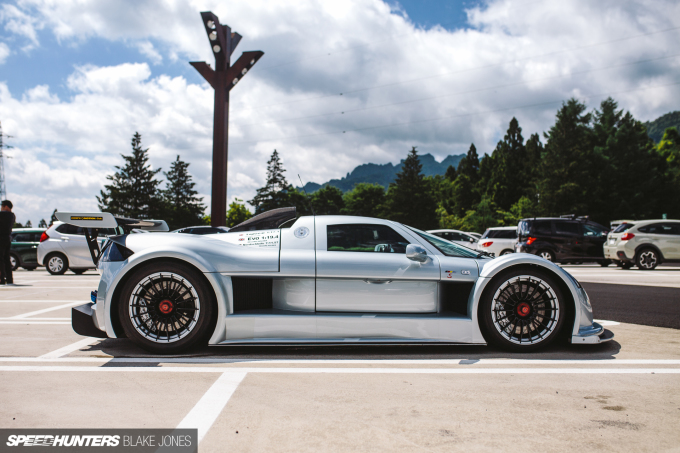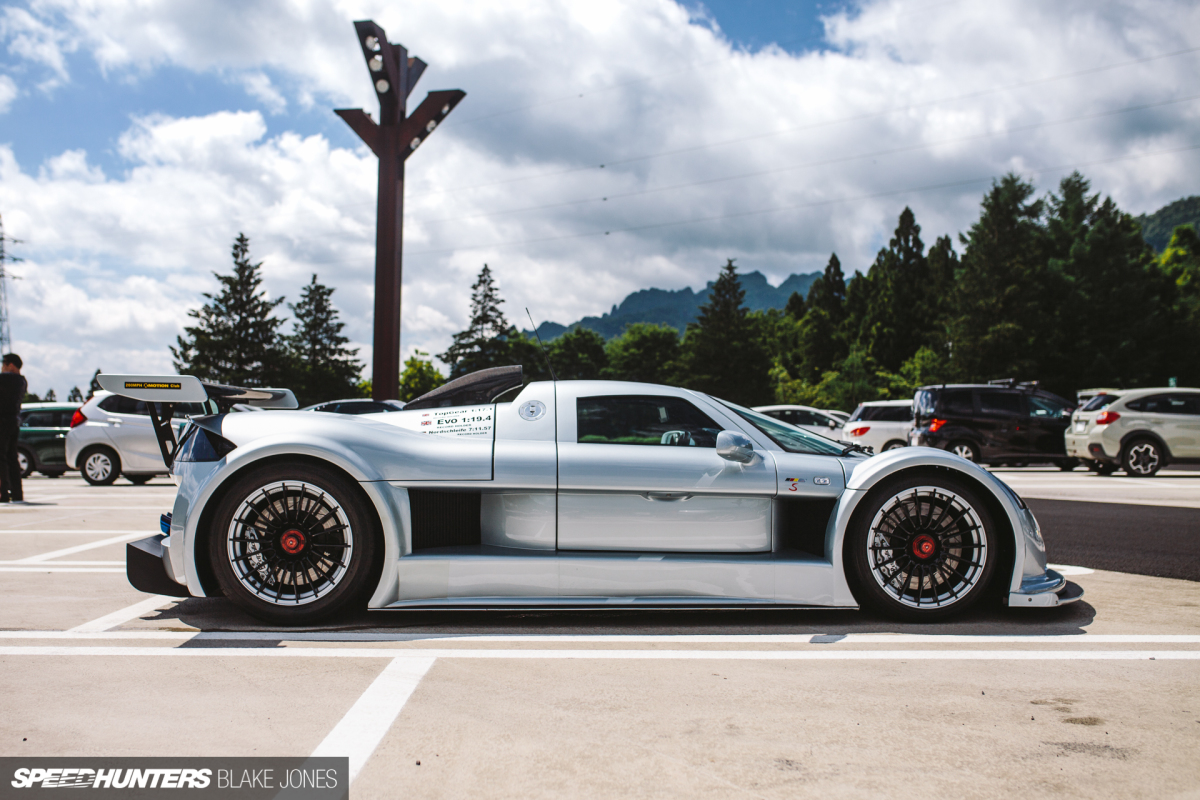 Sometimes I feel like living in Japan is like playing a car-spotting game on easy mode. All you have to do is pull into a highway parking area – like I did a little bit further along the Joshin-etsu Expressway – and there it is – a car so rare you can almost guarantee you will never see one on public roads again.
The owner of this Gumpert Apollo S is an eccentric collector whose garage boasts a Donkervoort D8 amongst more typical Italian machinery. Unfortunately, this parking area was the Apollo's last stop for the day with gearbox troubles hampering progress towards the Nagano hills. With only a hundred-odd examples built before Gumpert went into administration in 2013, hopefully there's something in the Audi Motorsport parts bin that fits!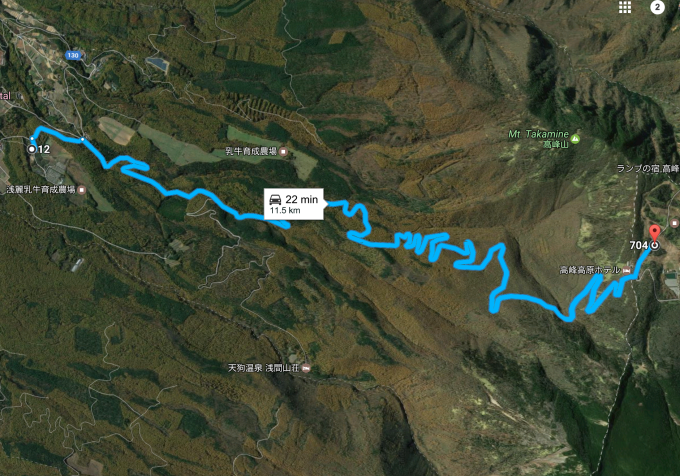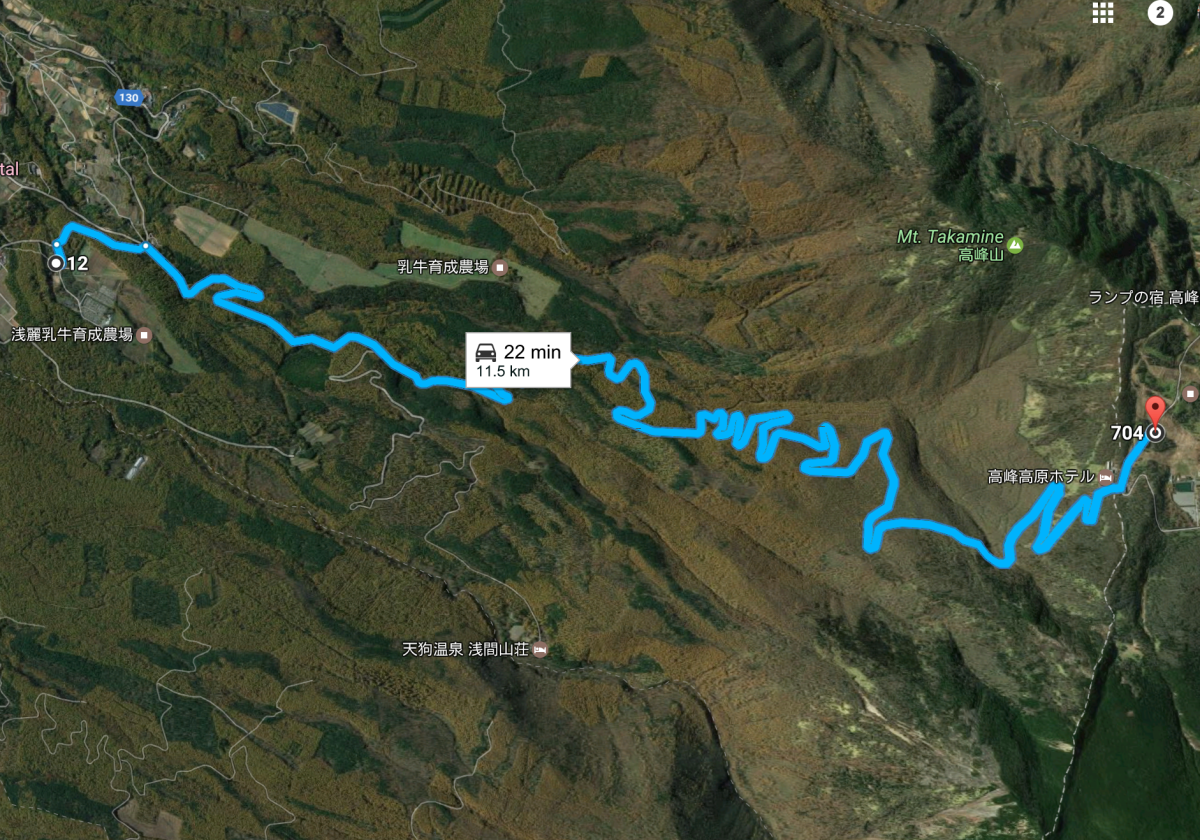 After wishing the owner luck with his repairs it was time to continue on to my destination – this winding ribbon of tarmac that ascends the western shoulder of Mt. Asama, a volcano that actually has the title of most-active on Japan's main island Honshu.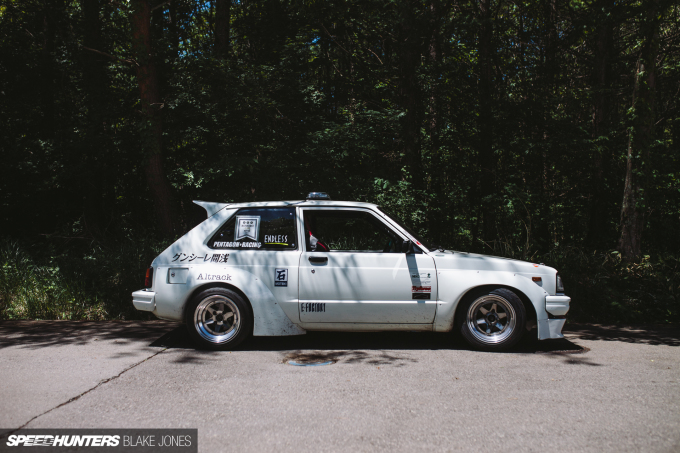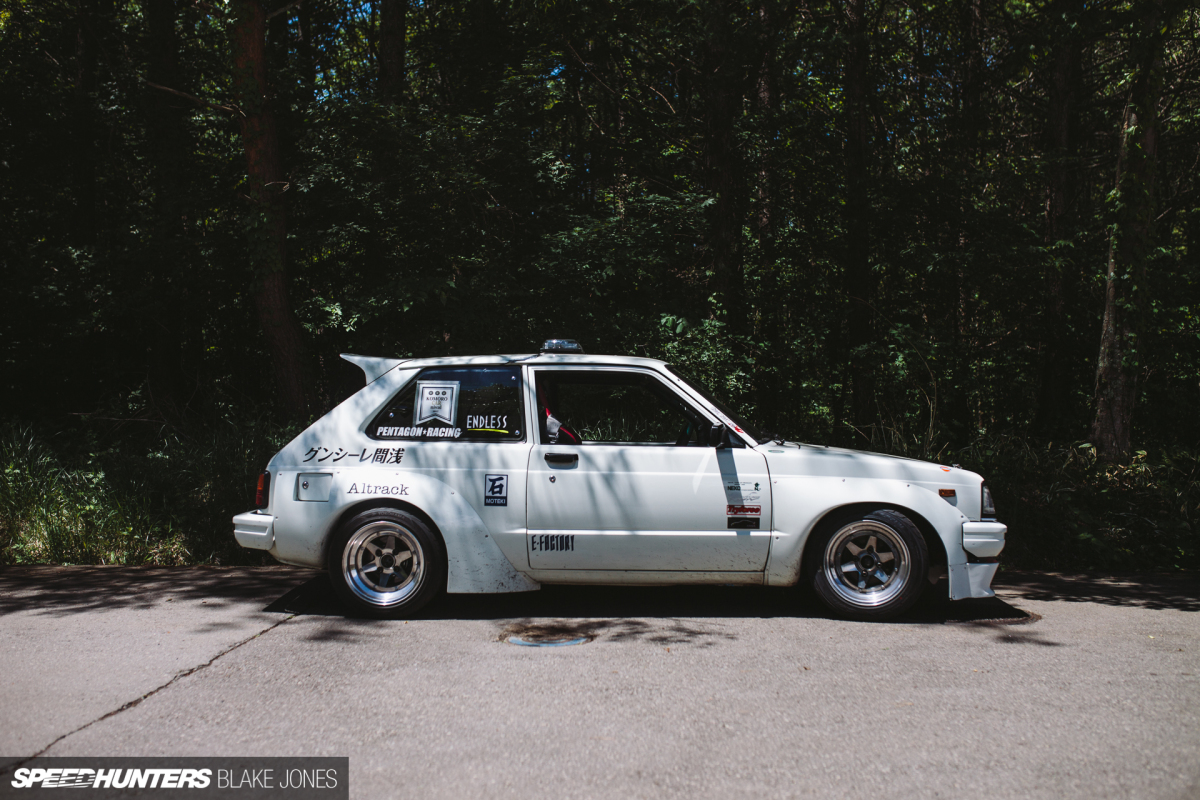 Today the public road that is usually the main access to the Asama 2000 ski resort had been closed off for the annual Asama Hillclimb. The two-day event has been designed to bring together a diverse representation of vehicles for the enjoyment of owners and the locals who come out to spectate.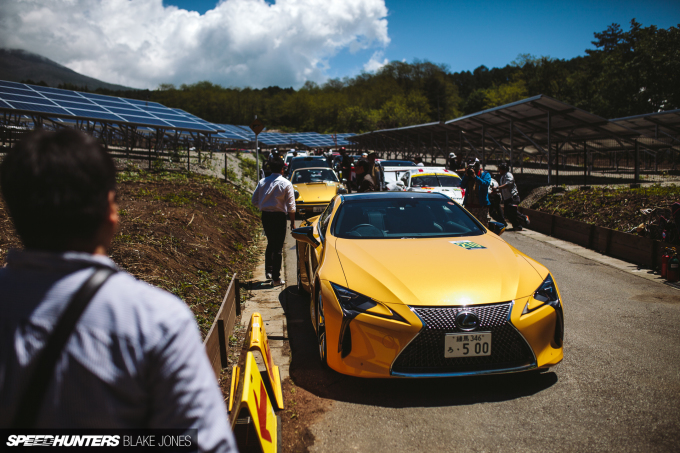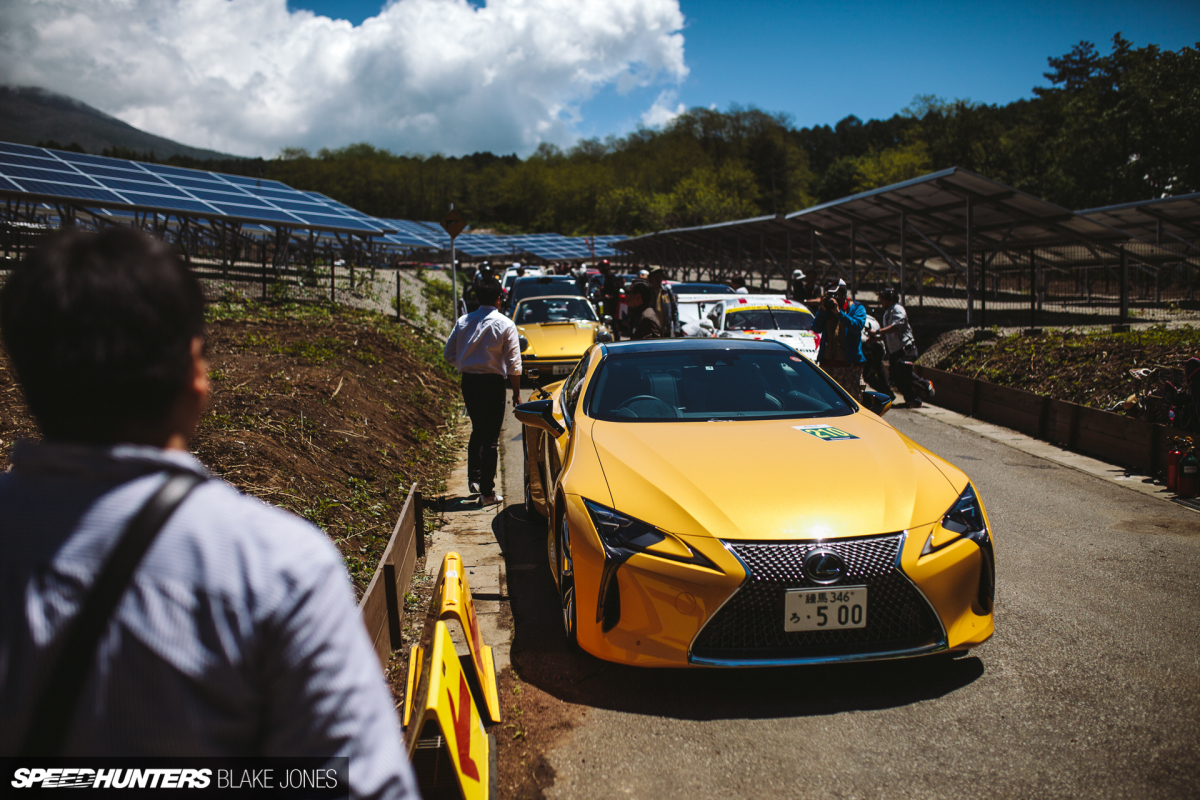 The staging grid was in a small labyrinth of roads that ran through a field of solar panels – an increasingly common sight as Japan starts to consider the alternatives to a nuclear-powered future. Lexus had send out a couple examples of the new LC 500 coupe to lead the pack up the mountain, as powered by a deliciously old school naturally aspirated 5.0L V8. For now at least, Lexus seems to be snubbing its nose at the turbocharged future.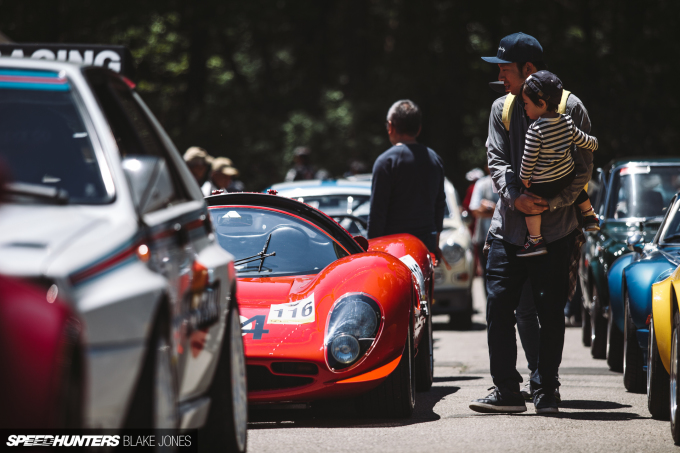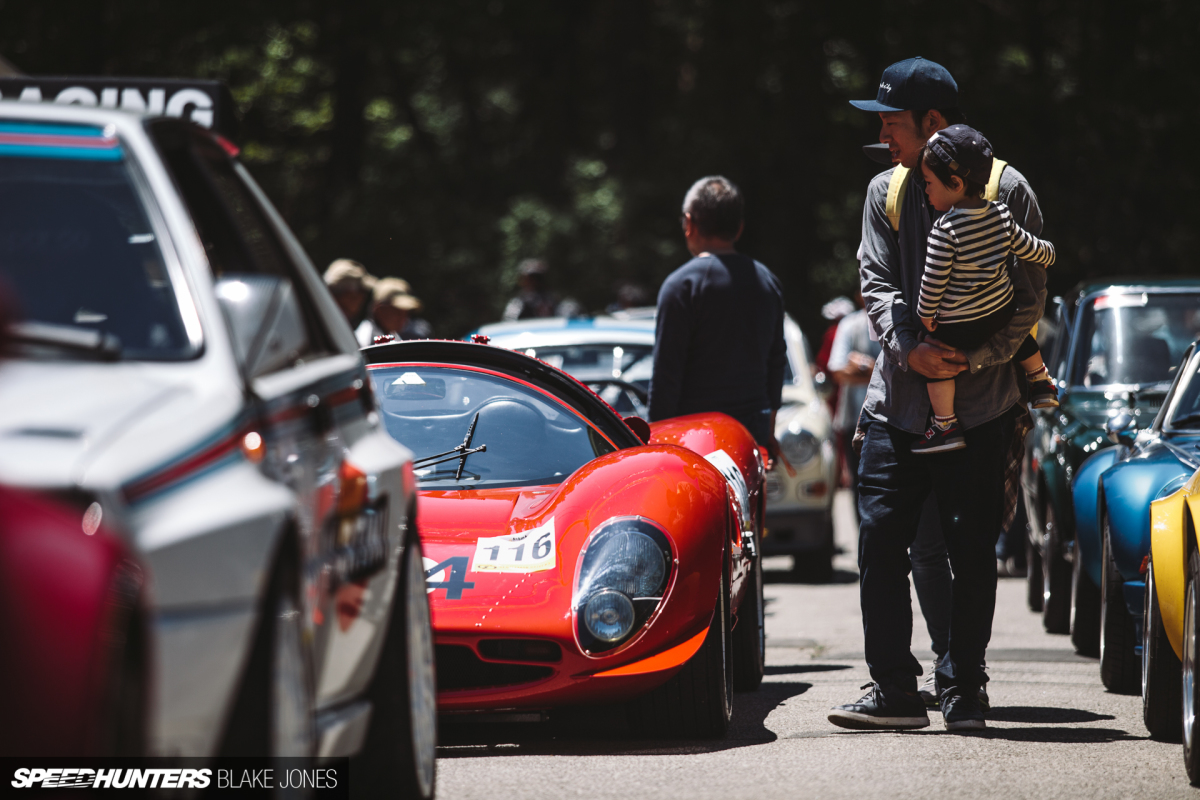 As the cars idle in the staging area spectators are free to wander through and get a closer look at the competing machinery, so I did exactly that.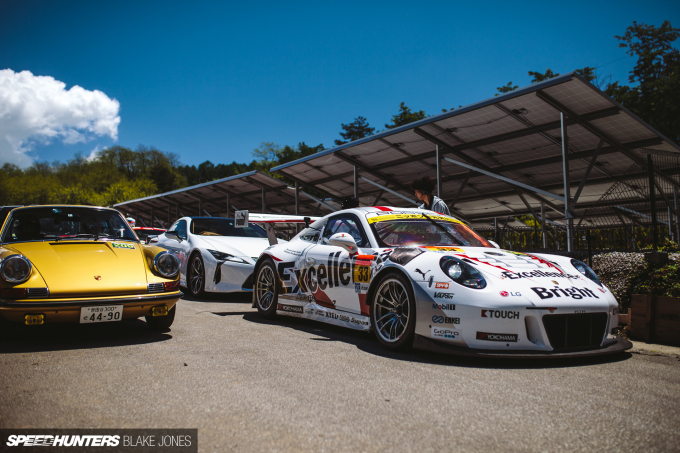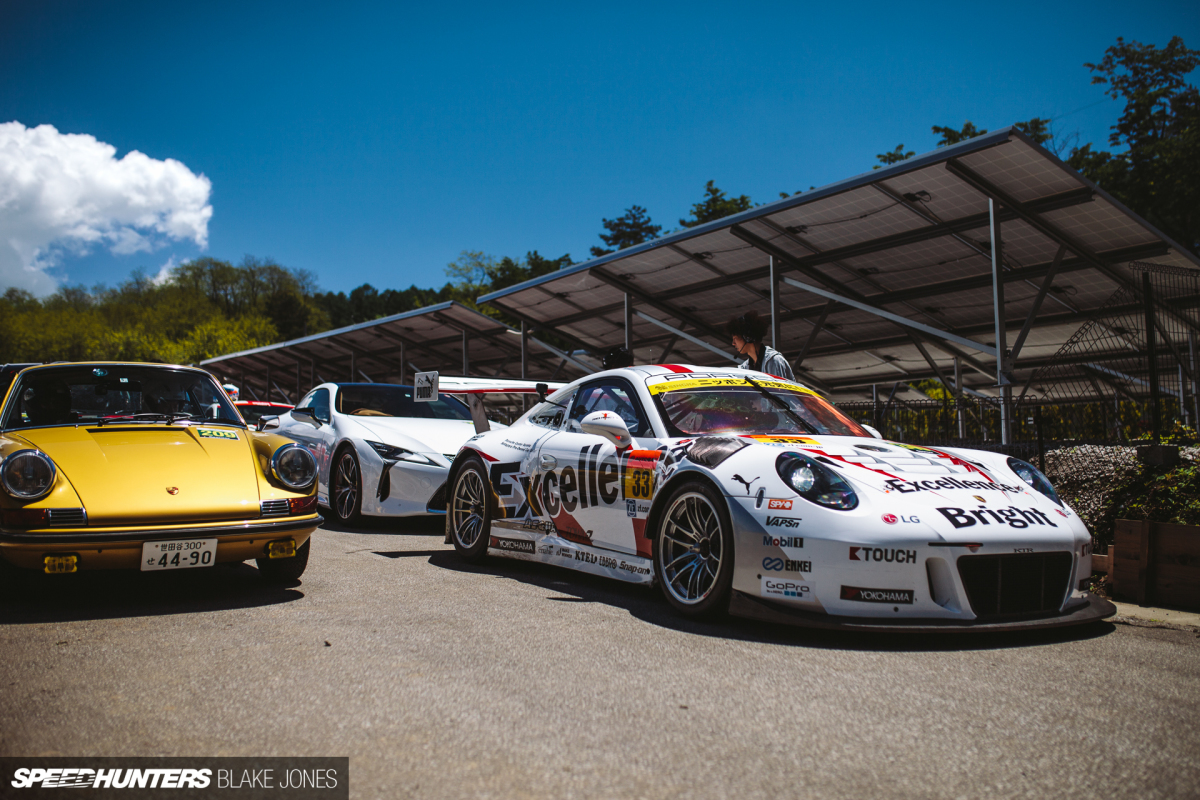 The event's main focus may not be hardcore competition, but that's not to say that the cars in attendance aren't serious bits of kit. Shooting for outright honours was this Porsche 911 GT3R fresh from competing at Fuji Speedway.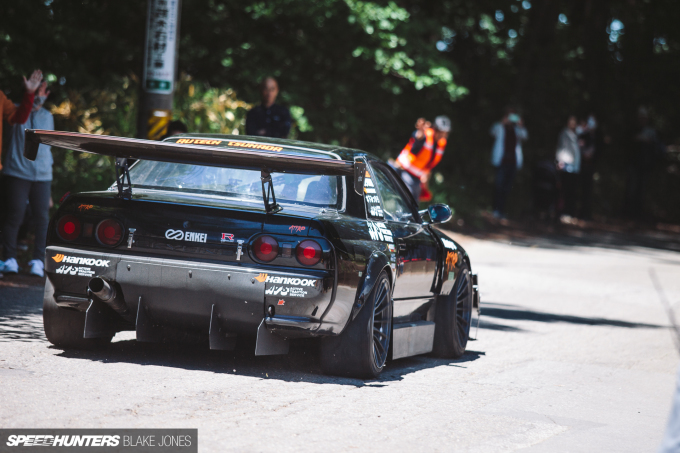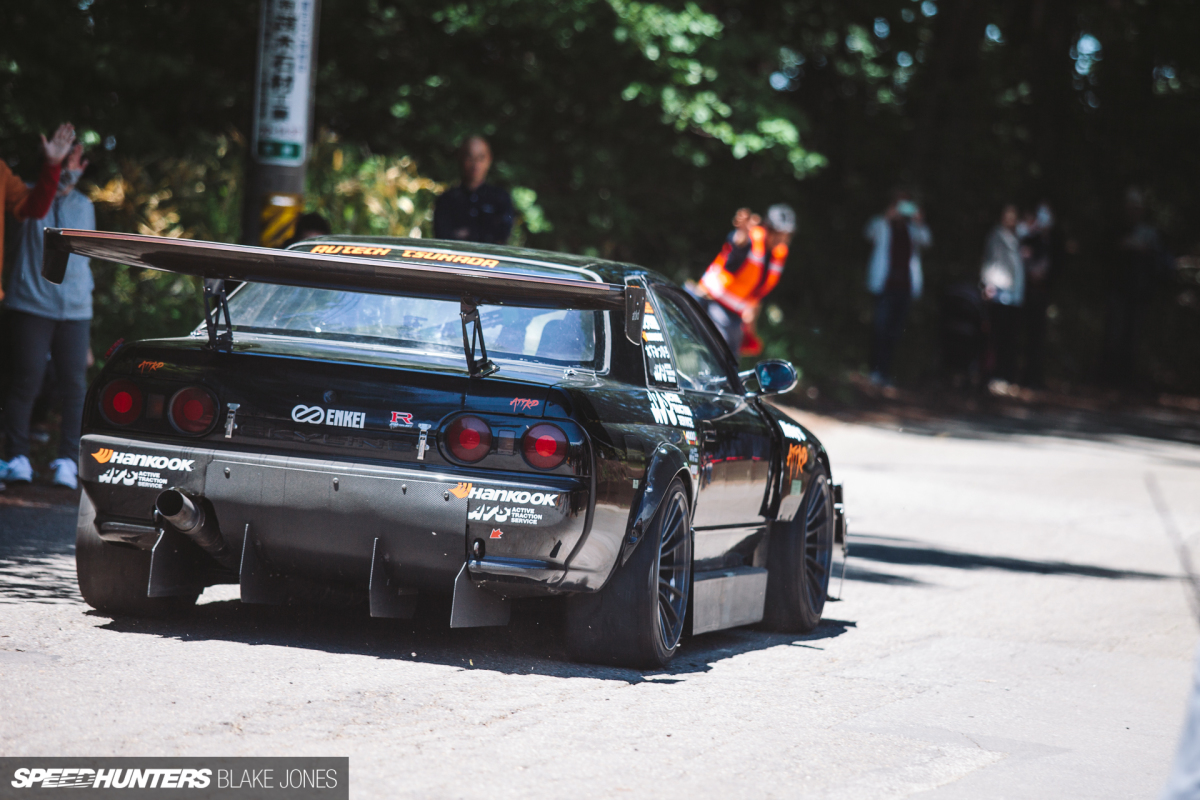 Stiff competition would be offered by the likes of this R32 time attack build from Attkd.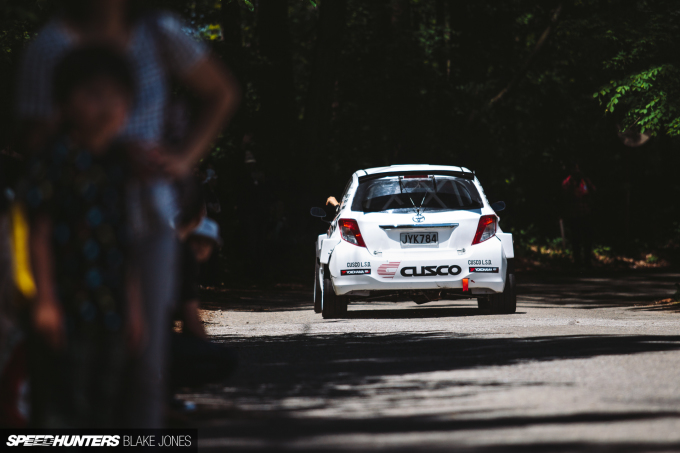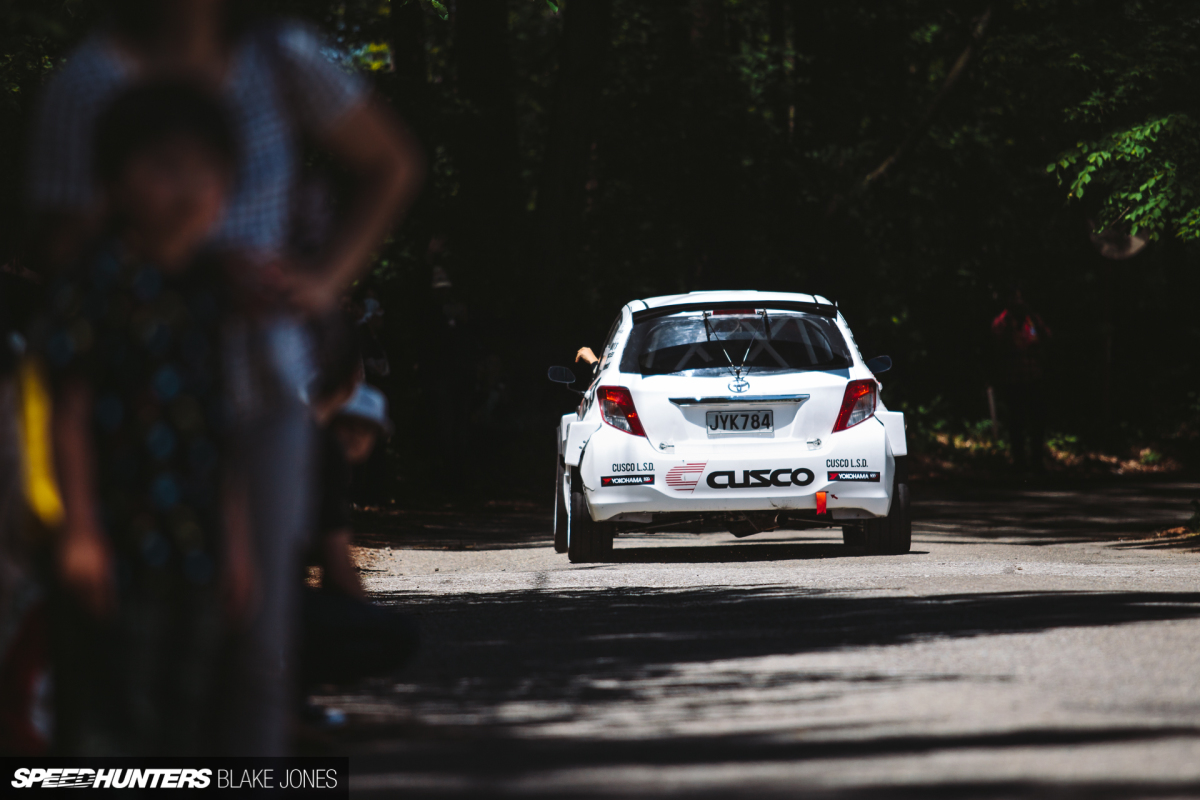 But at the end of the day, nobody was able to top the humble Toyota Vitz in Japan Super Rally Series Spec, making it to the top of the 7km course in 5m42s.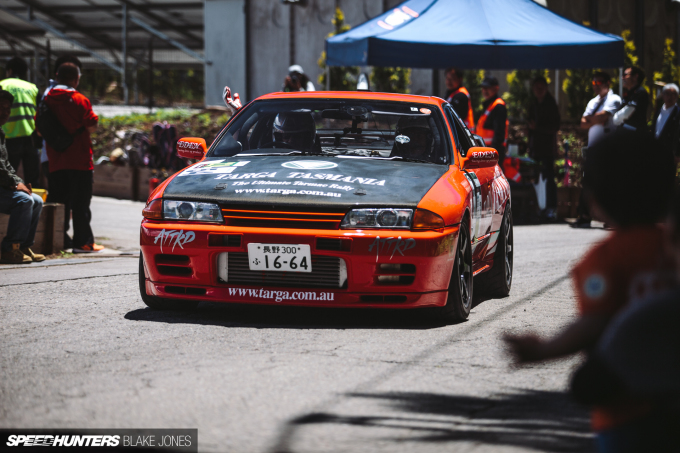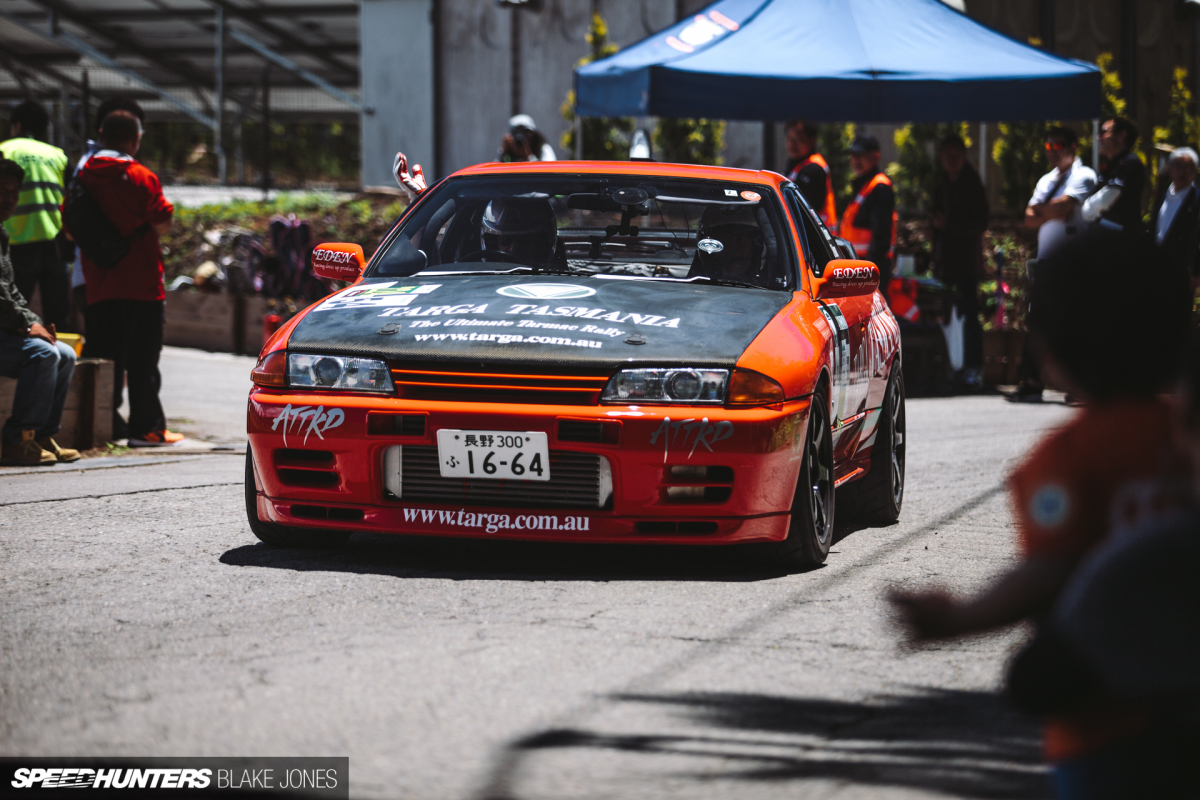 As I was walking through the warm throng of race cars a cry of "Hey, no foreigners allowed!" in a thick Australian accent bellowed out the driver's window of another Attkd-prepped R32 – quite the surprise this far out into the countryside. The voice belonged to veteran road racer Stephen Thatcher, and as it turns out we'd crossed paths when I covered Targa Tasmania back in 2015. He runs this GT-R in Japan and an almost identical looking one in Australia. Not a bad arrangement!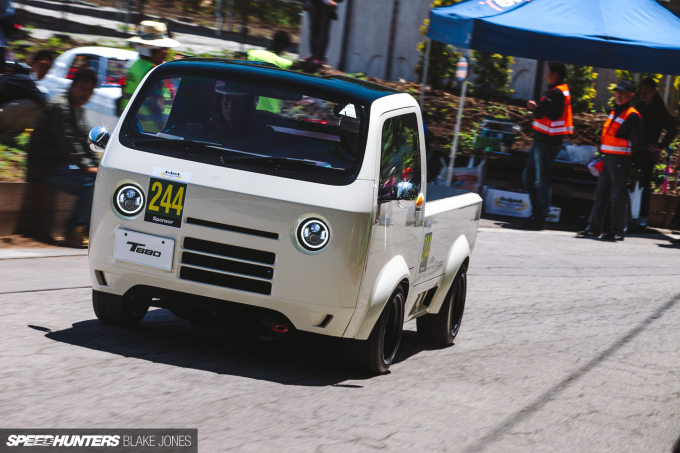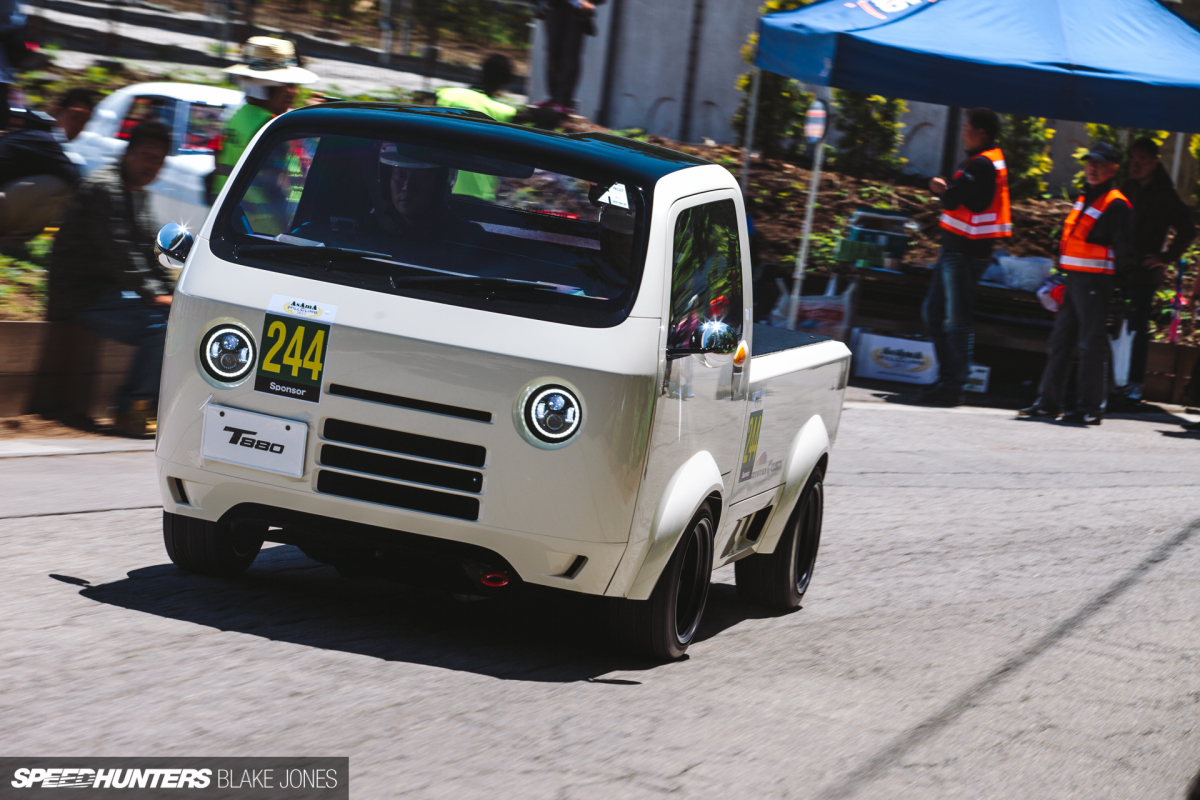 This cute Acty-based T880 concept was built by a group of volunteer engineers at Honda for display at Tokyo Auto Salon, but at Asama it was racing amongst purpose built machinery. The Acty has a whopping 44hp from factory, but the turbo chatter sounded as if slightly more had been tickled from the 656cc inline-three.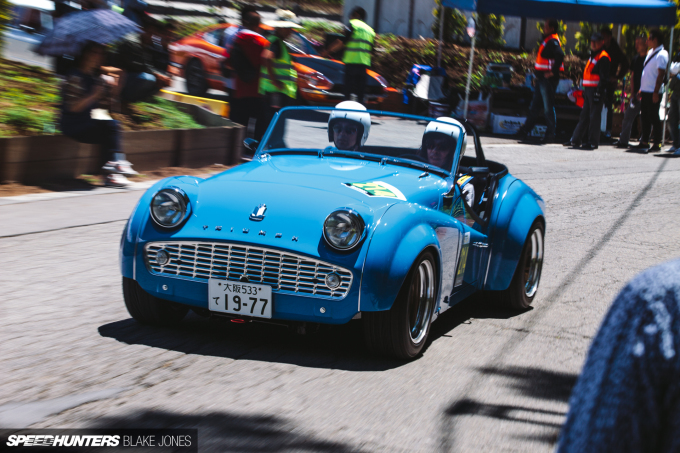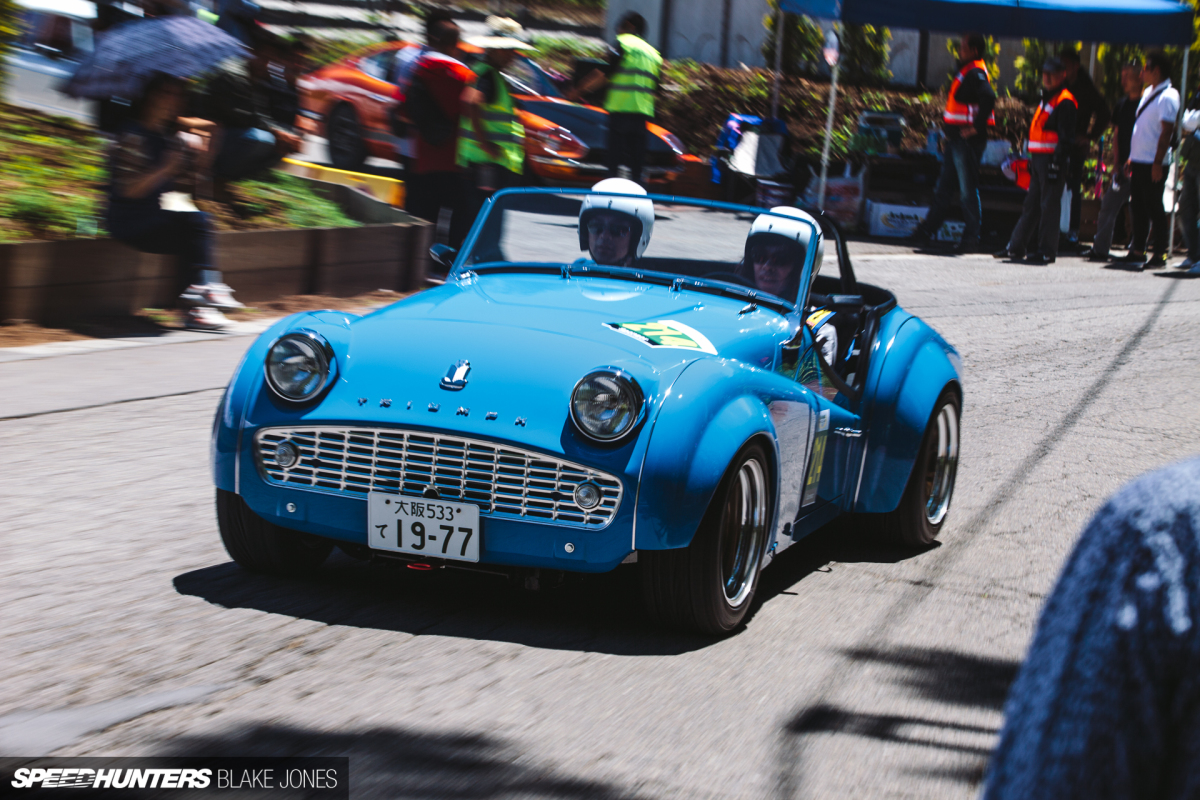 Also from TAS was this wide-body Triumph TR3 built to showcase Works Wheels' new retro Equip 40 design. It's great to see these 'show' cars getting used!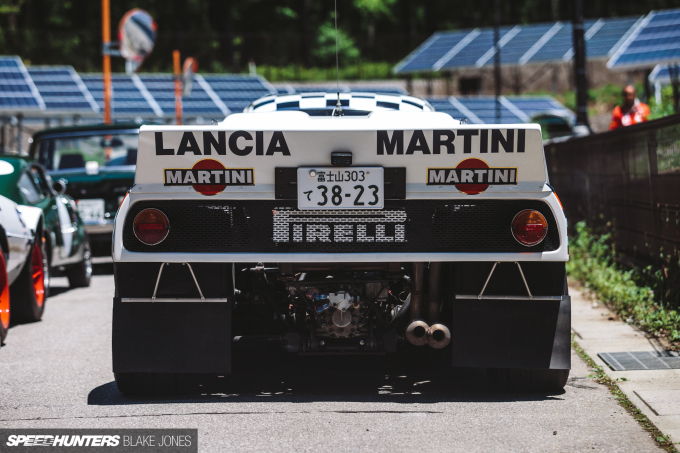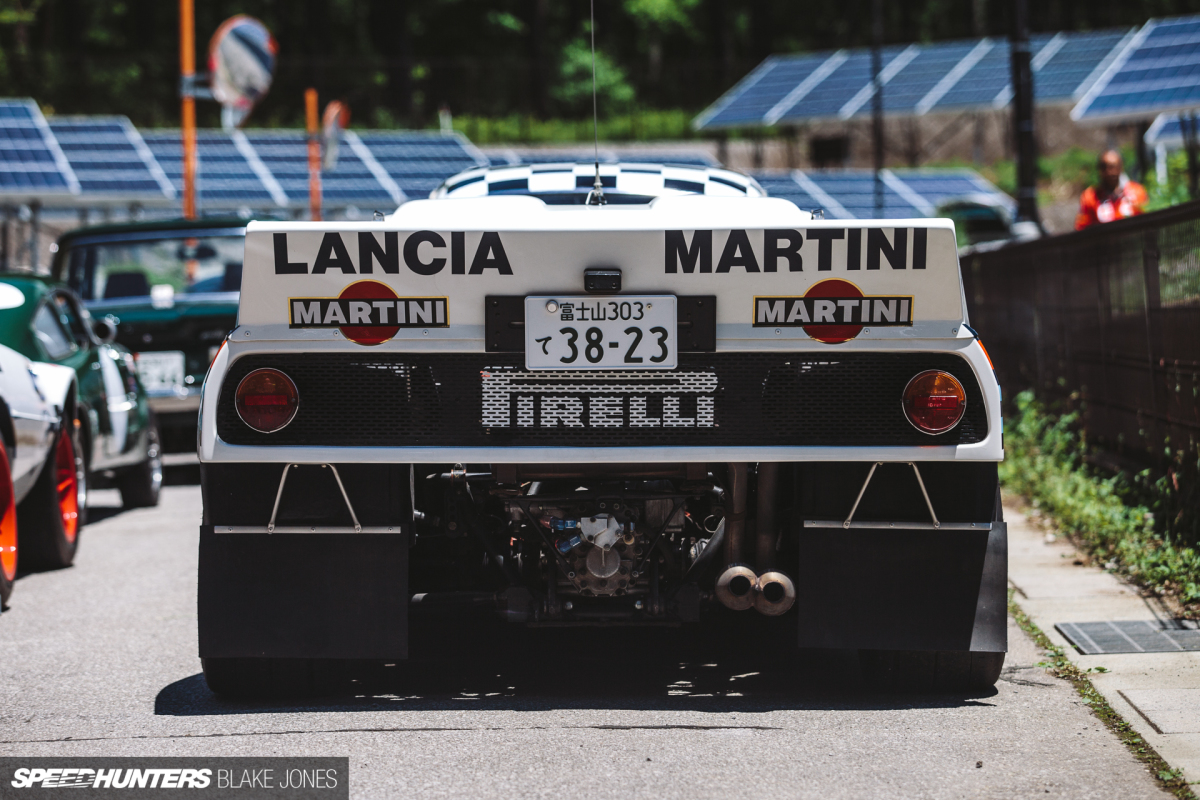 Is there a more aggressive rear end in motorsport than the Lancia 037? If so, I'm yet to see it.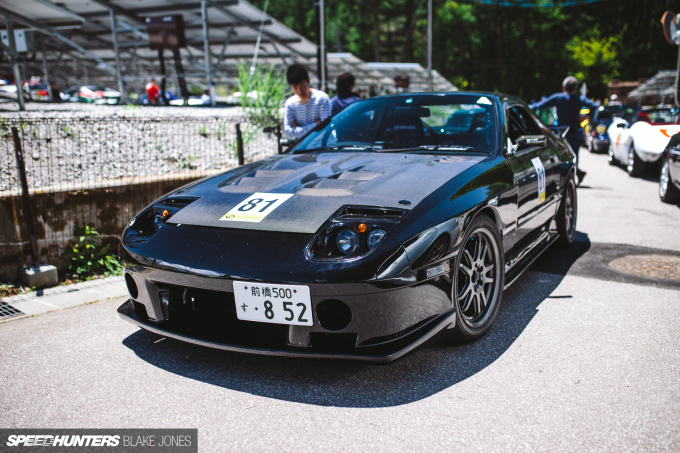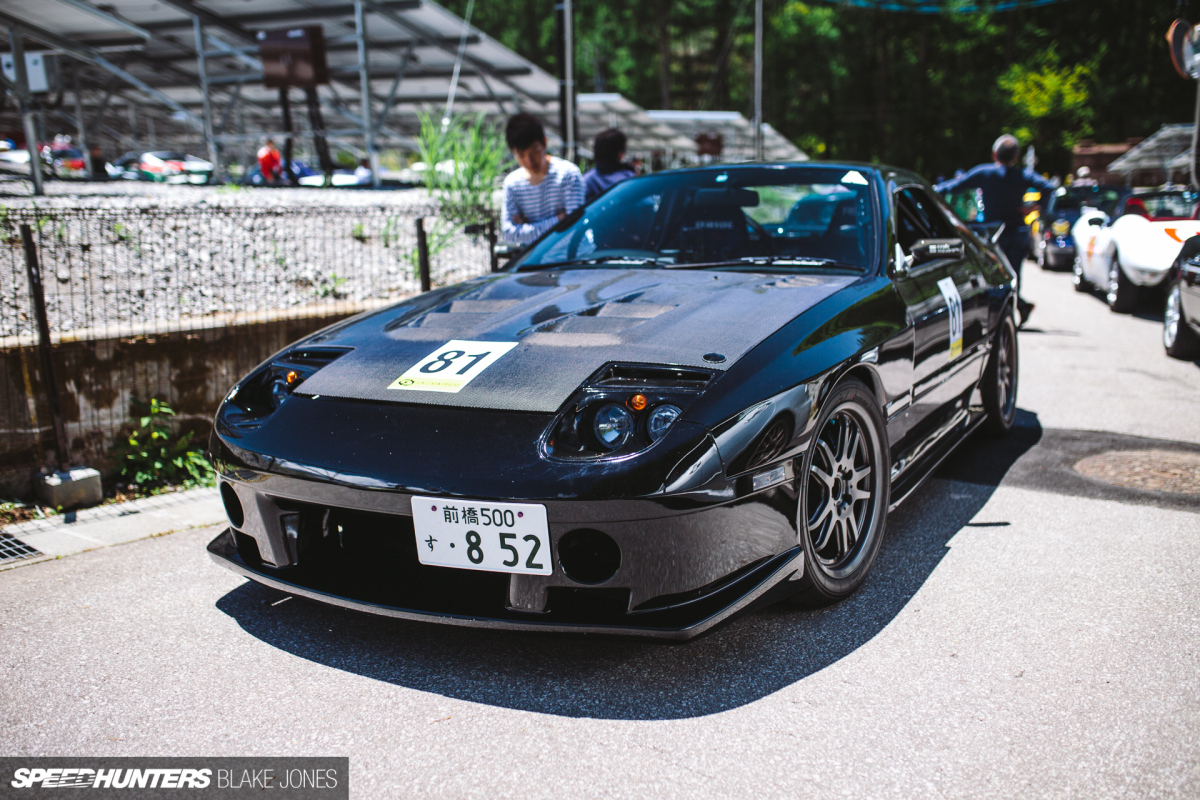 This nicely modified FC3S Mazda RX-7 looked ready for a Tsukuba track day, but as much as I appreciate the pursuit of weight reduction, as a big fan of pop-up headlights I can never endorse their replacement with fixed units.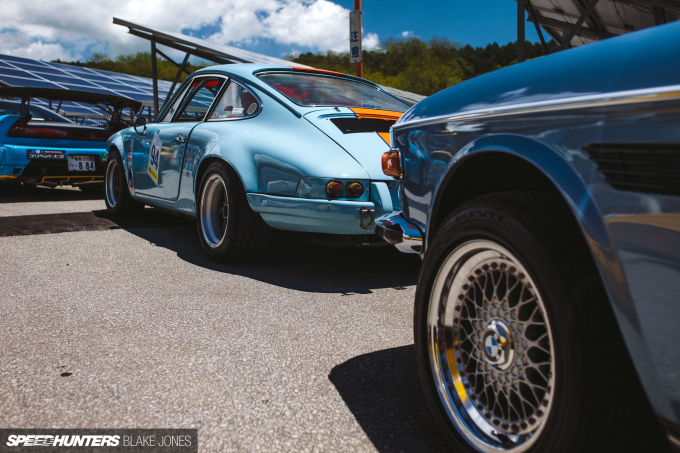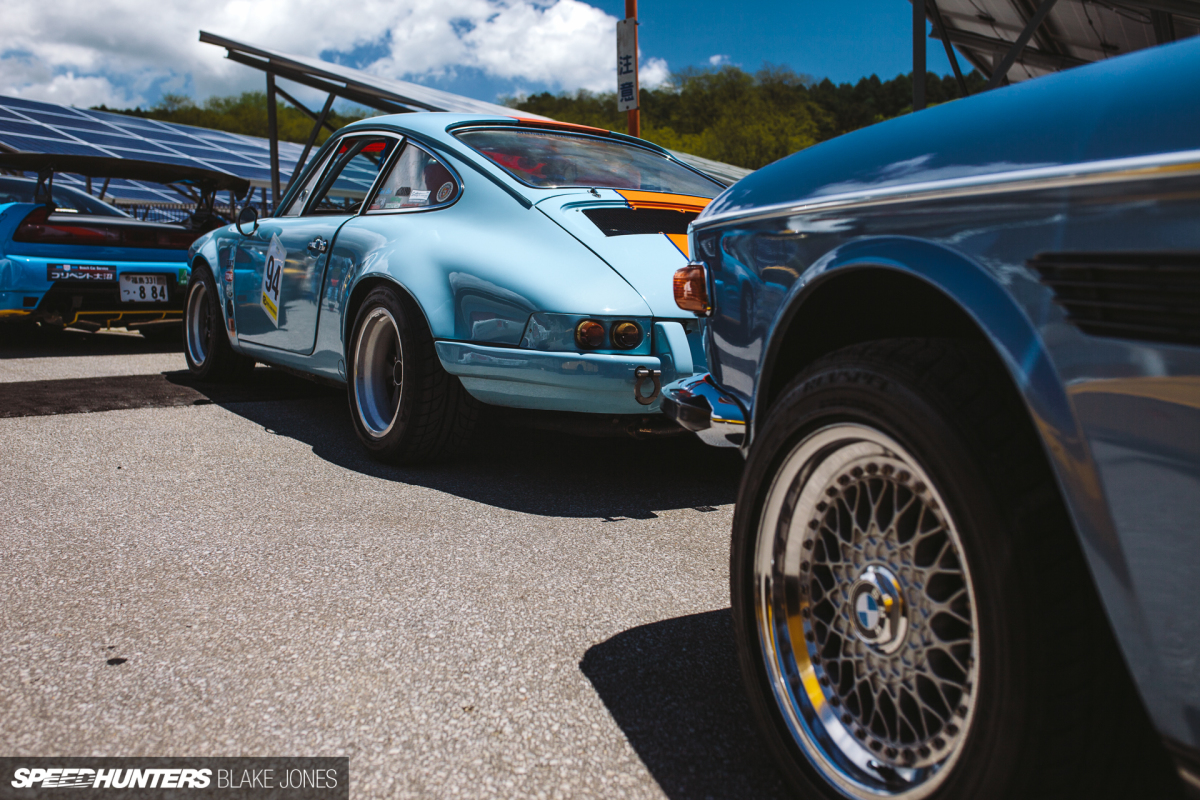 It's been said many times before by Dino, but the sheer variety of cars that turn out for these events in Japan really can't be rivalled anywhere else. For what was a relatively low-profile event, it's hard to believe that a beautiful BMW E9 can line up against an outlaw 911…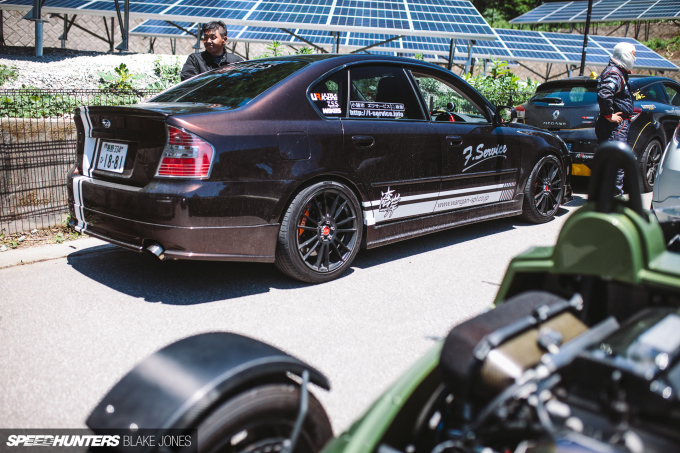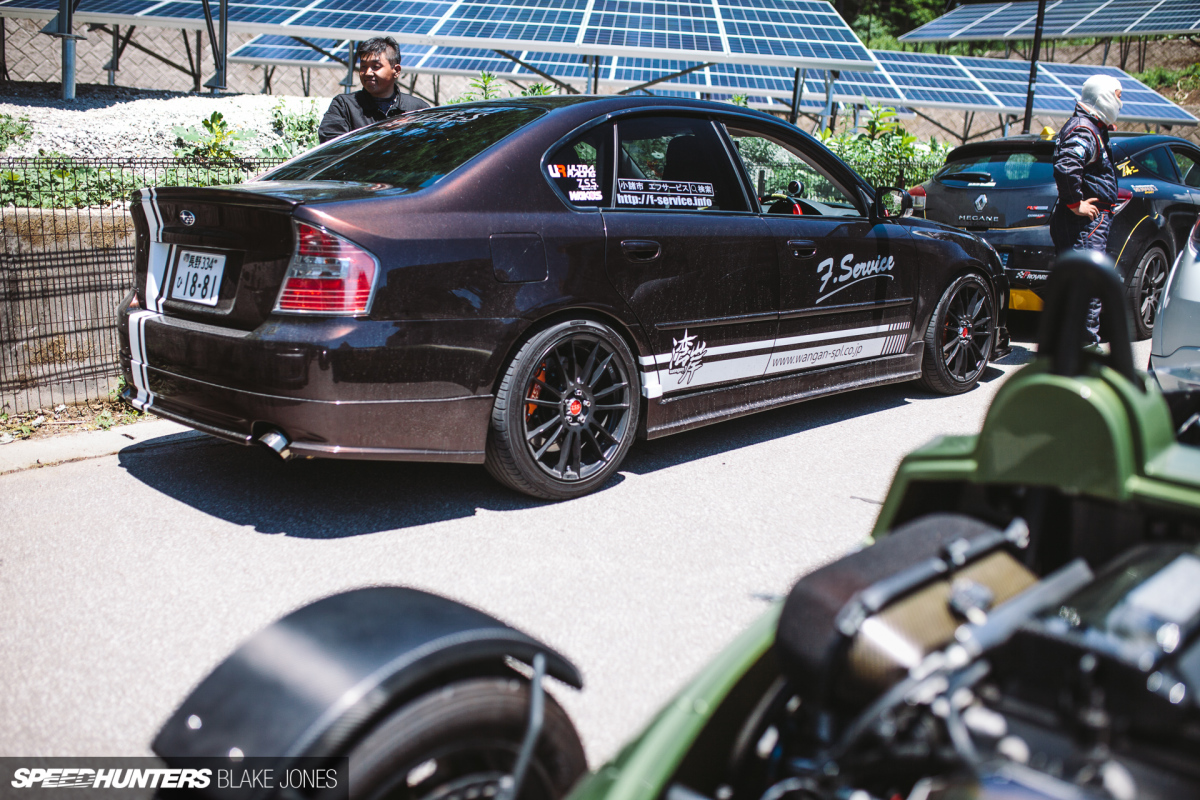 Or a lightly tuned Legacy sedan…
Or even a custom wide-body Cayman…
Not to mention priceless museum pieces, like this S20-powered Fairlady Z432.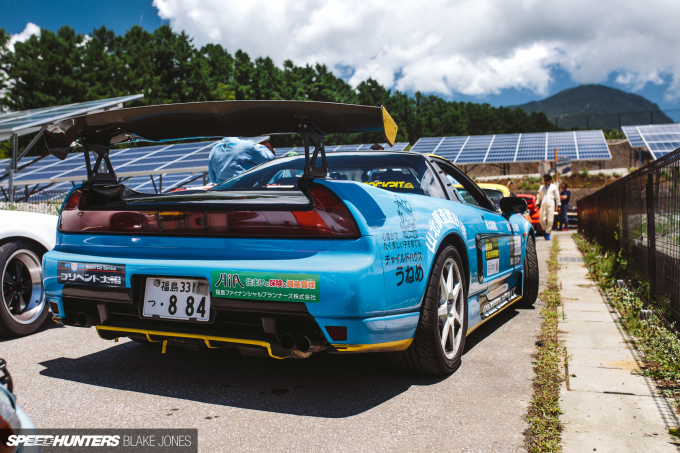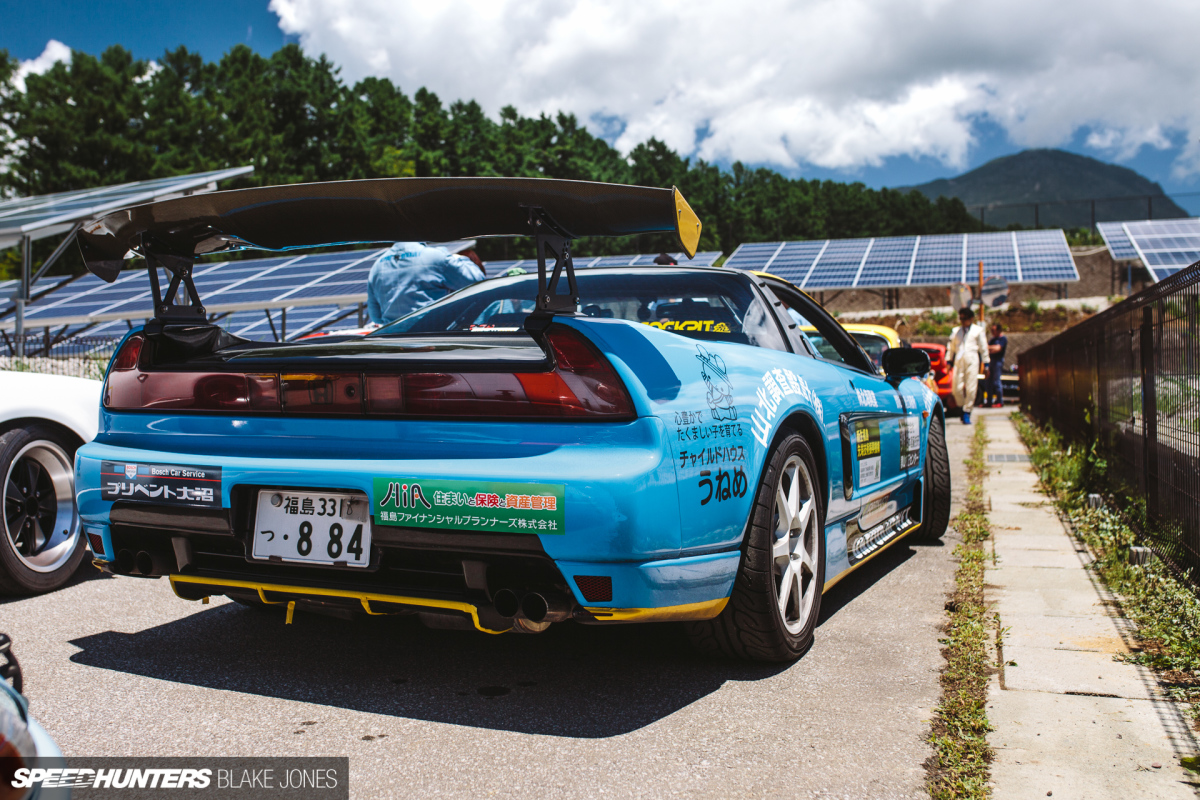 Despite the smorgasbord of exotic machinery on display, it was this NSX-R that captured most of my attention on this day. While I was poring over the race-ready modifications the owner, Hayashi-san, struck up conversation. I don't think his eyes could've been further out of his head when I mentioned that I'd brought my NSX along too, and quickly an invitation was made to lunch with a group of friends.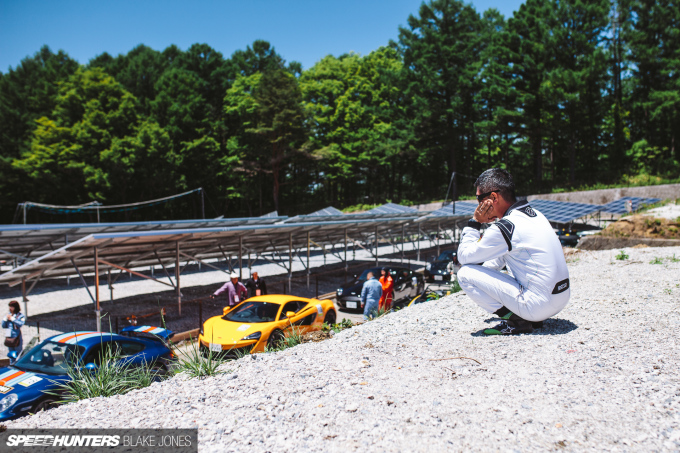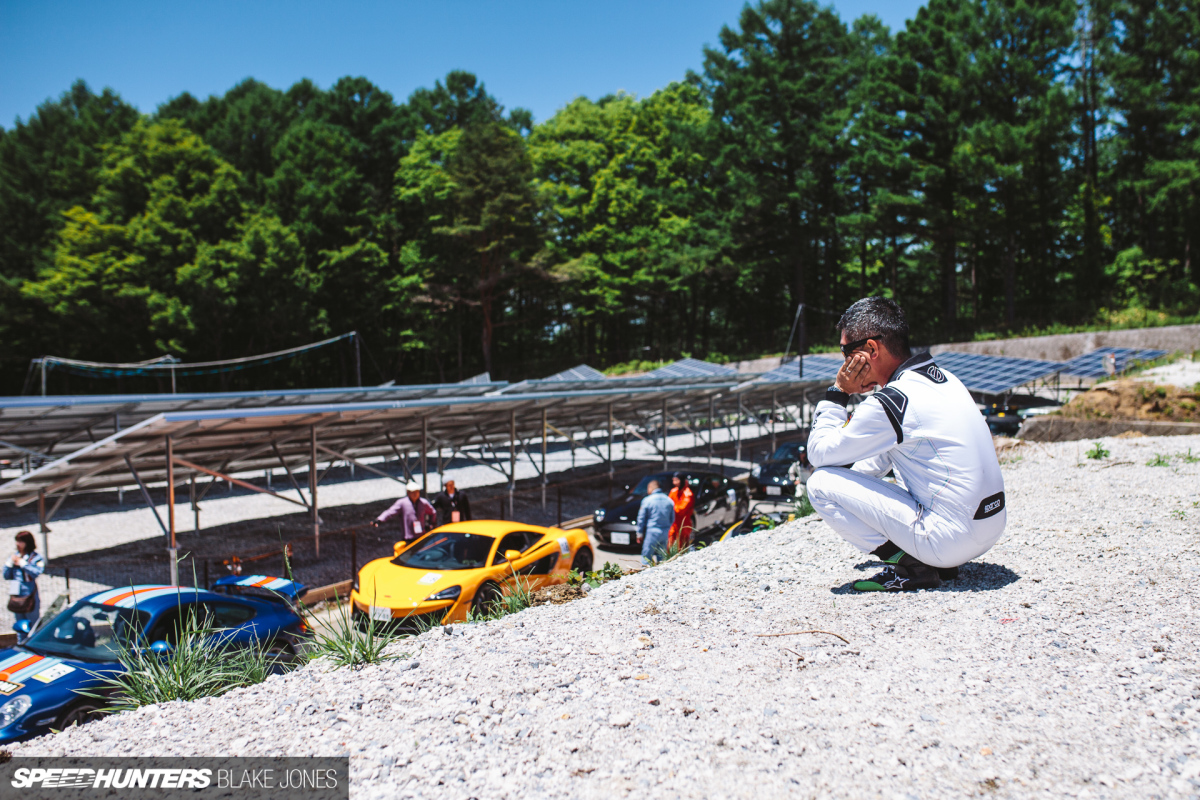 Sometimes you just need to sit back and soak it all in.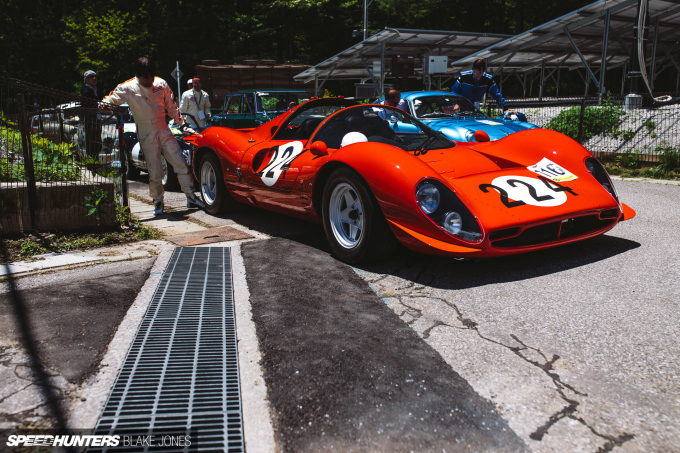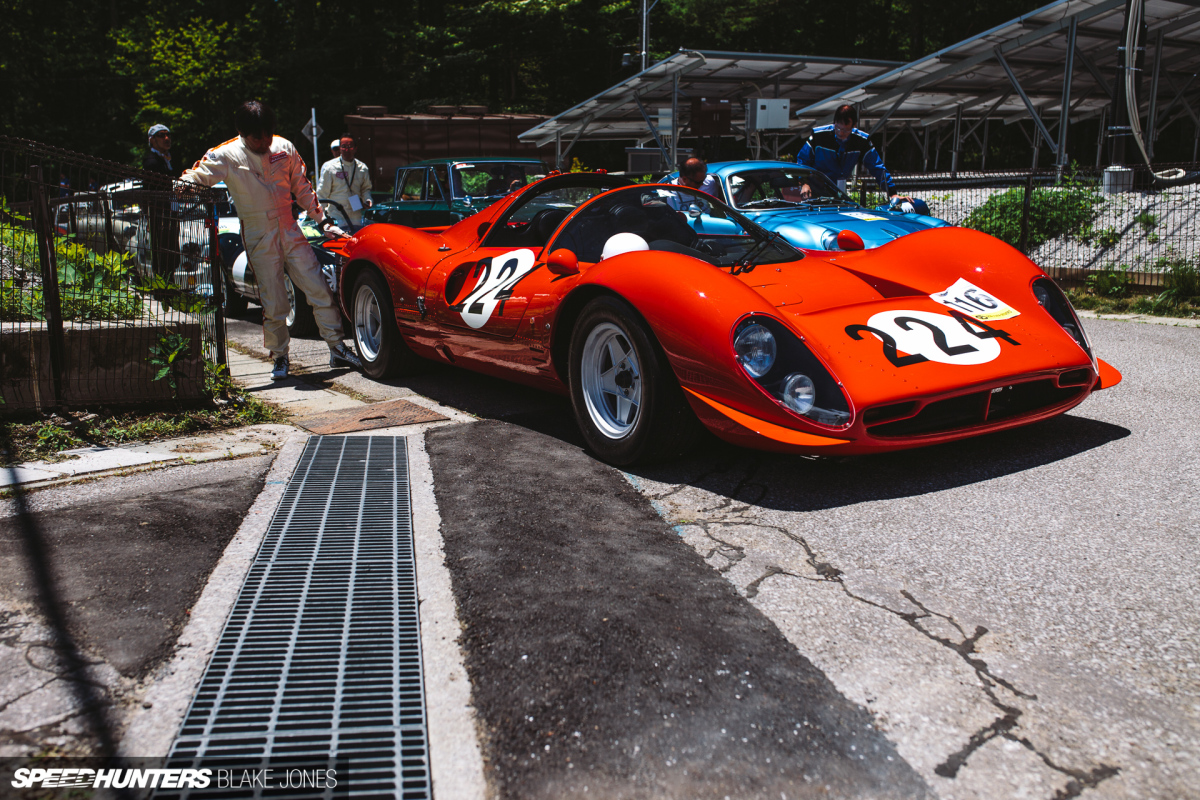 The Ferrari P4 hails from the era of pencil-sketched designs and hand-beaten metalwork that really embraces the hourglass figure.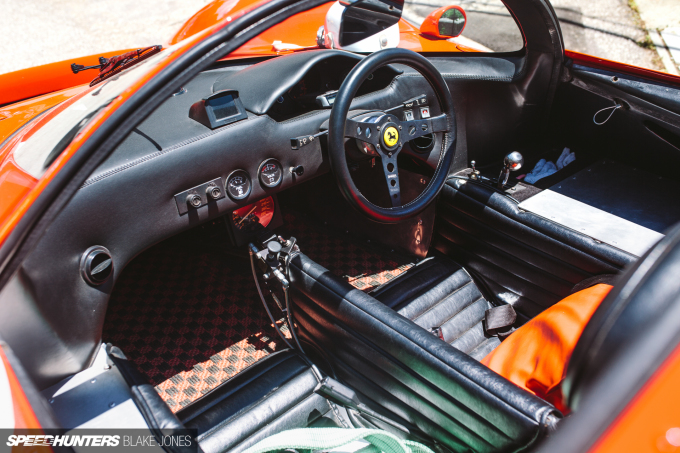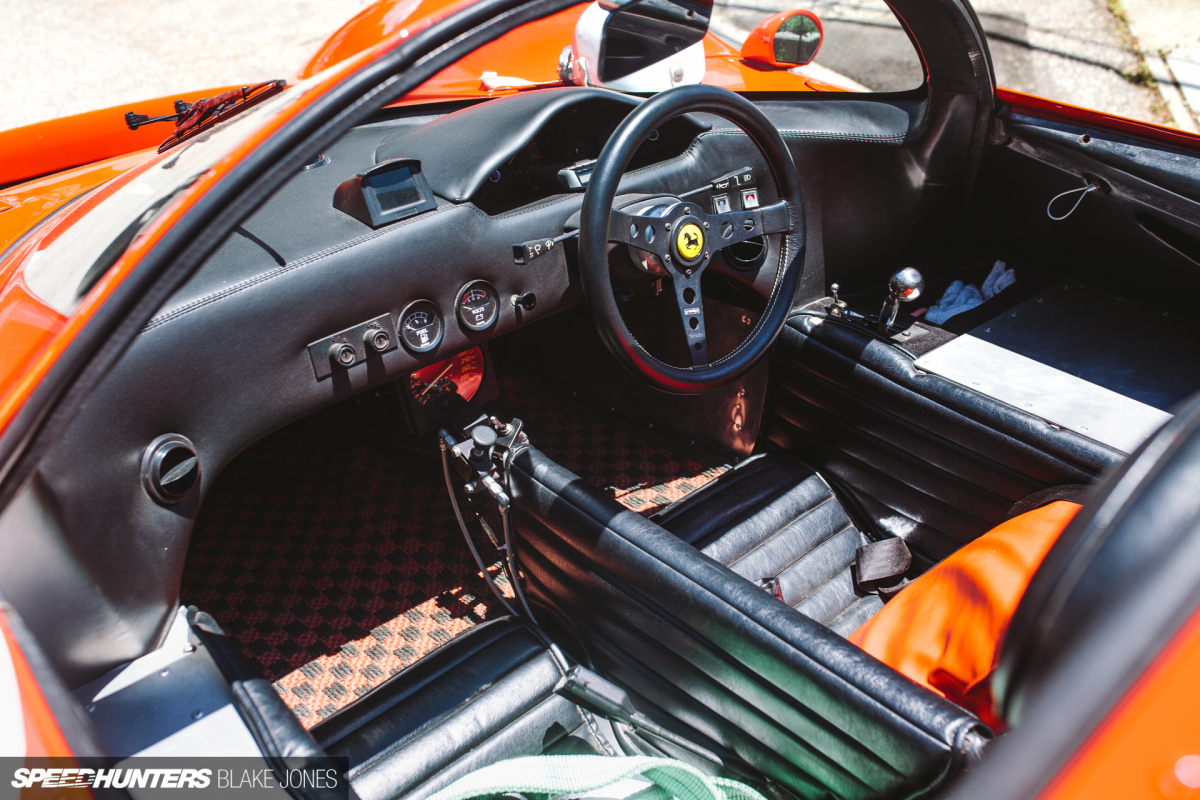 Only four cars were built by Ferrari and three have been either crashed or converted into Can-Am racers, so it was a safe assumption that this was a replica, albeit a very, very nice one.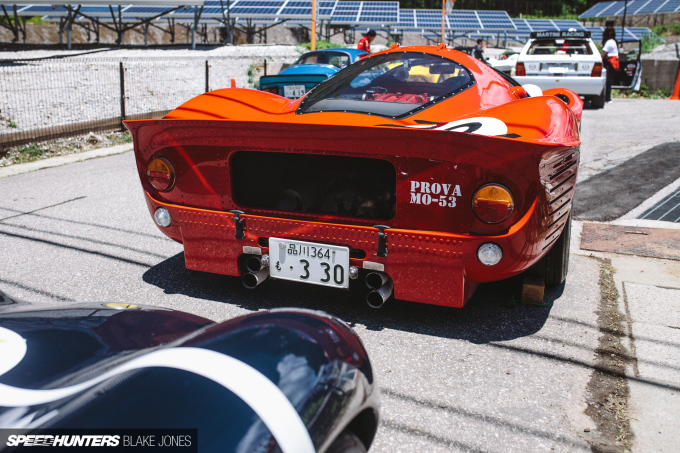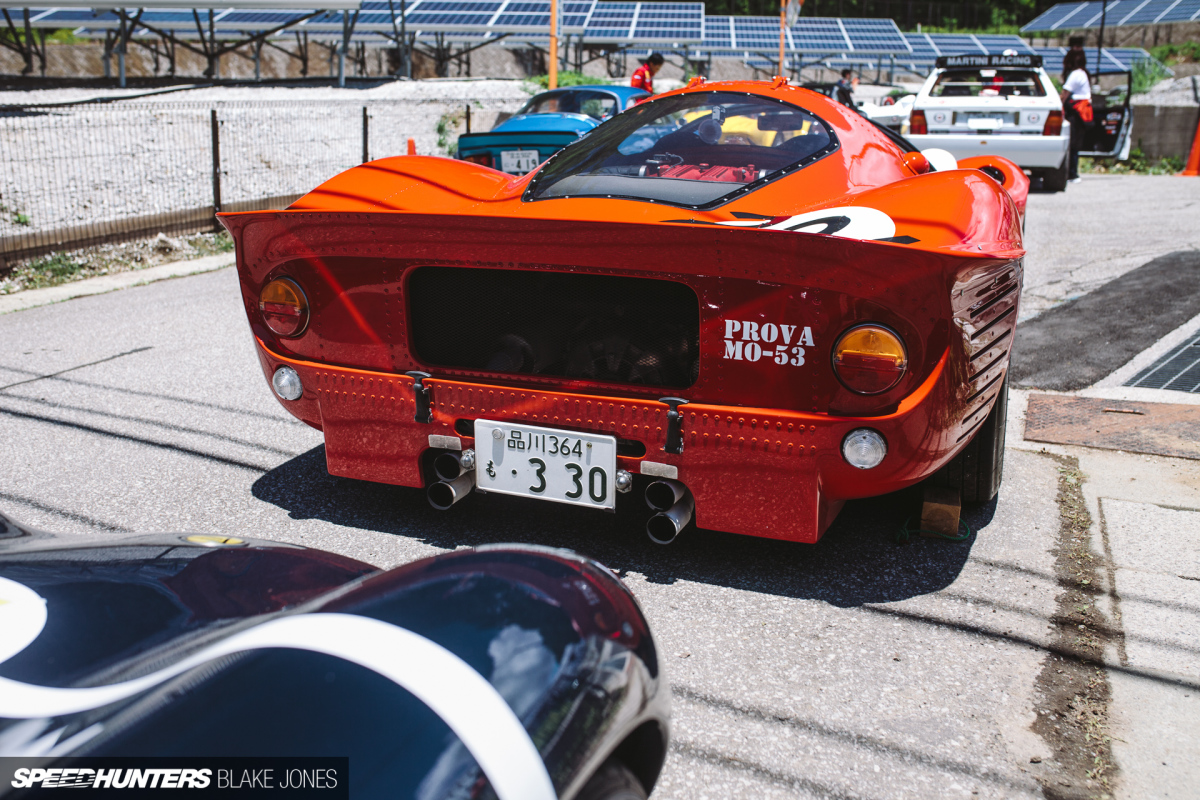 A quick look through the rear plexiglass at the intake manifold suggests that the mid-mounted V8 was donated from a 348. Although not a V12 like the original, it's still a great match for the chassis; this is definitely a replica I can get behind.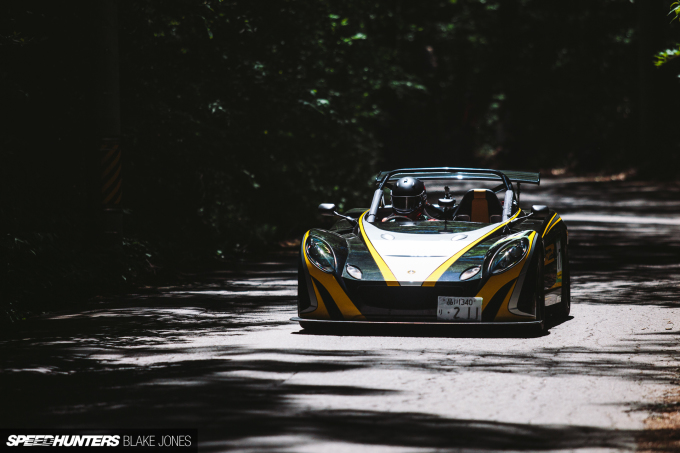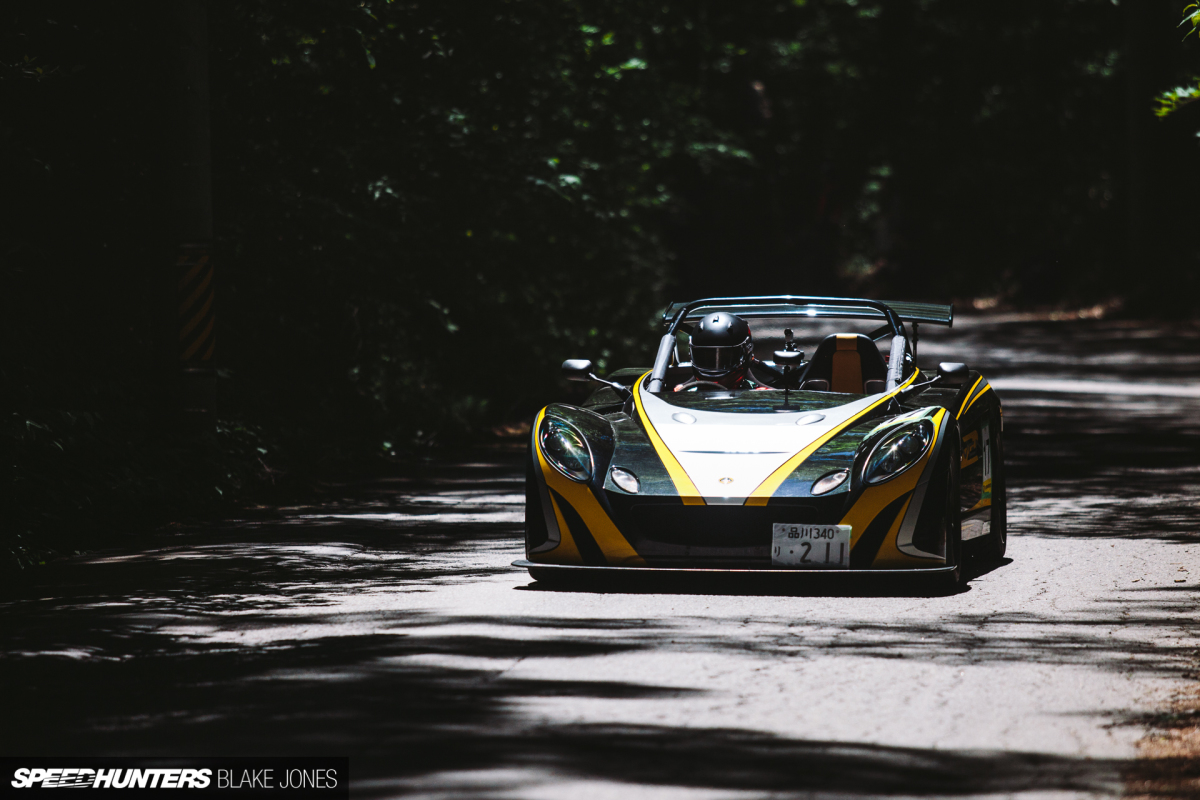 One thing you might notice is the presence of registration plates on almost all these cars. Japan seems to have a very relaxed attitude to roadworthiness legislation which is a real blessing. In my home country of Australia, cars like this Lotus 2-Eleven never obtained road-legal status and were thus constrained to track days.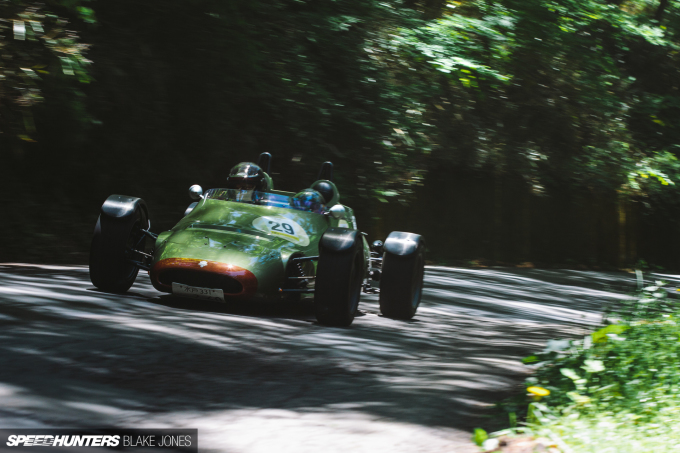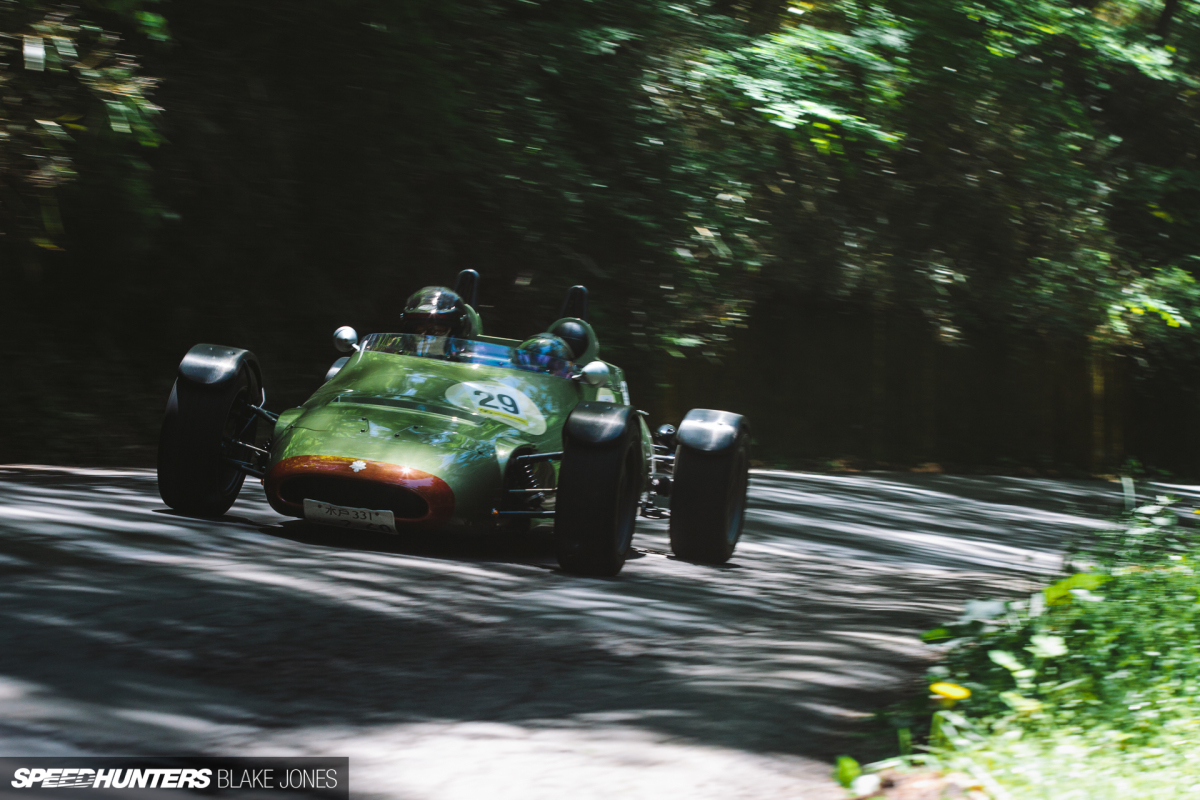 This Brooke RR oddity might be stretching the limits of legal plate placement, however.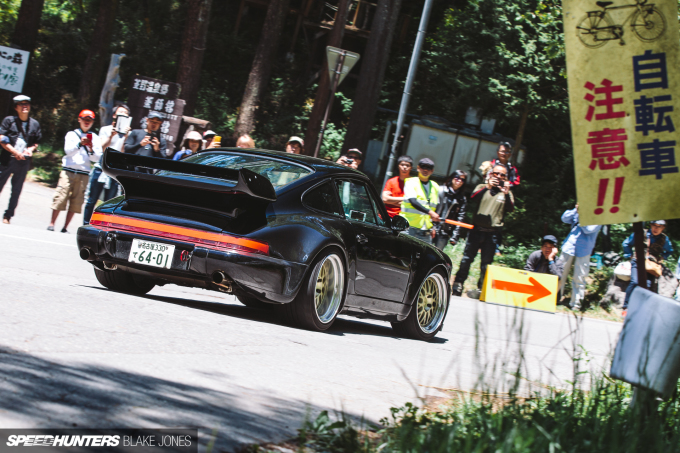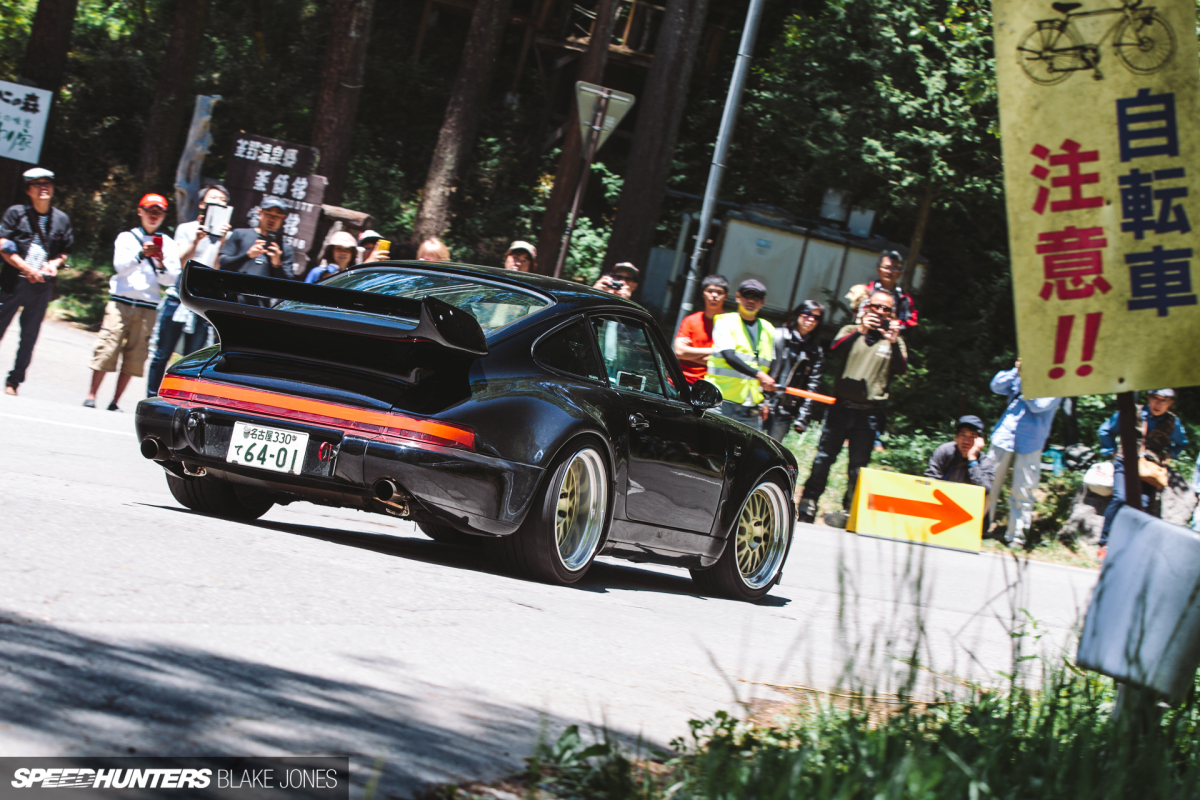 Once a few of the cars had rolled out of the staging area, it was time to move further along the course to capture some action shots.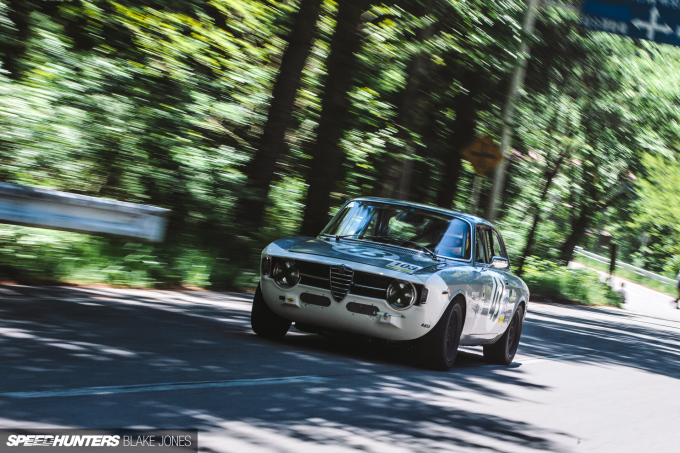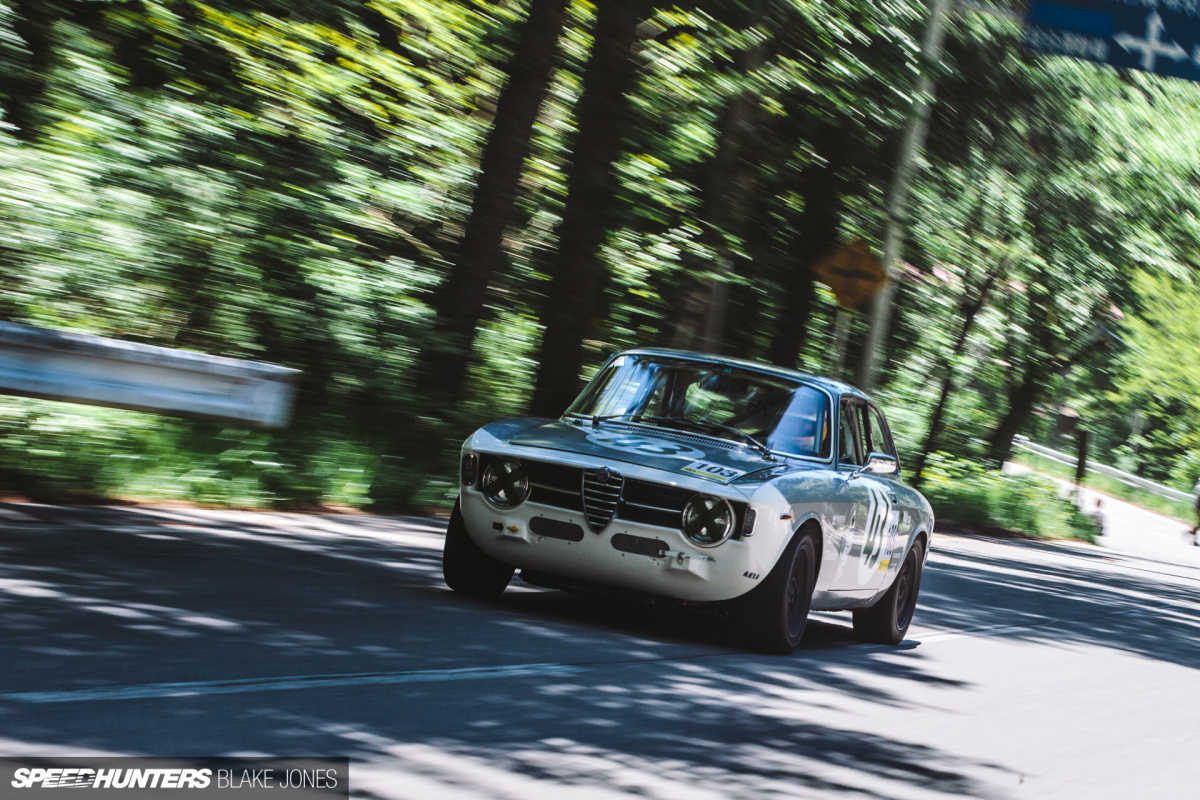 Unfortunately most of the hillclimb course is inaccessible to spectators due to the nature of the terrain, and with only a single run on Sunday morning I wasn't able to capture the variety of locations and angles I was hoping.
It was a real shame because as you can see from the post-event video the road is a particularly spectacular ribbon of tarmac that snakes through a forest and up into the clouds above the tree line. I guess next year the proper way to enjoy the event will be from behind the wheel of an entered car!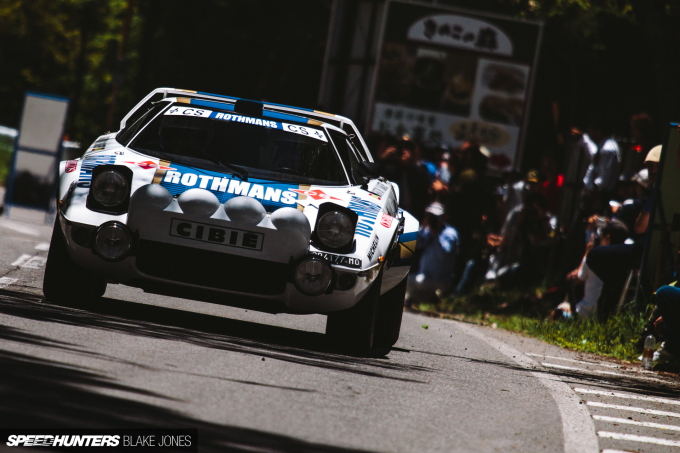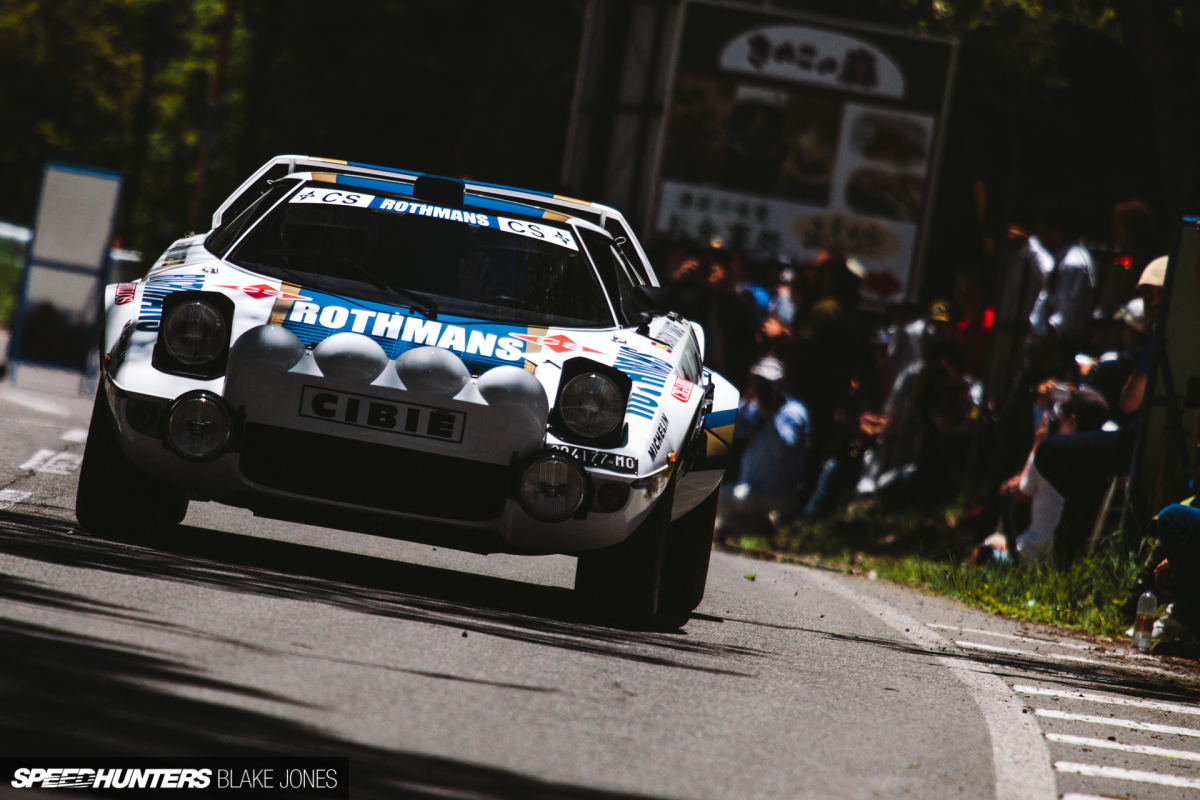 Alas, the section of road just before the start line provided an opportunity for fans to get close to the cars while drivers delighted with a judicious application of the loud pedal.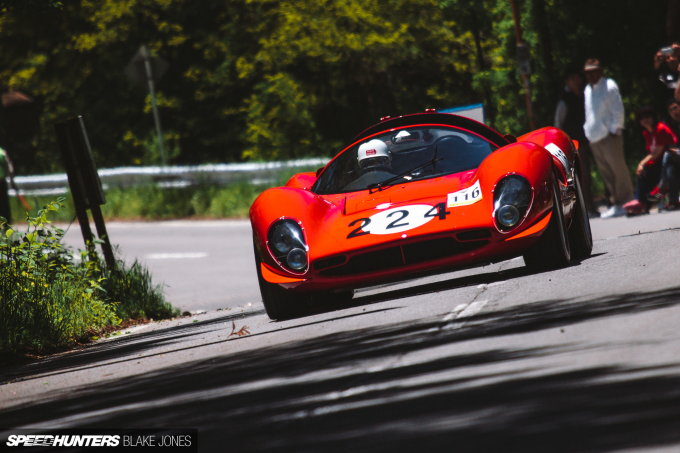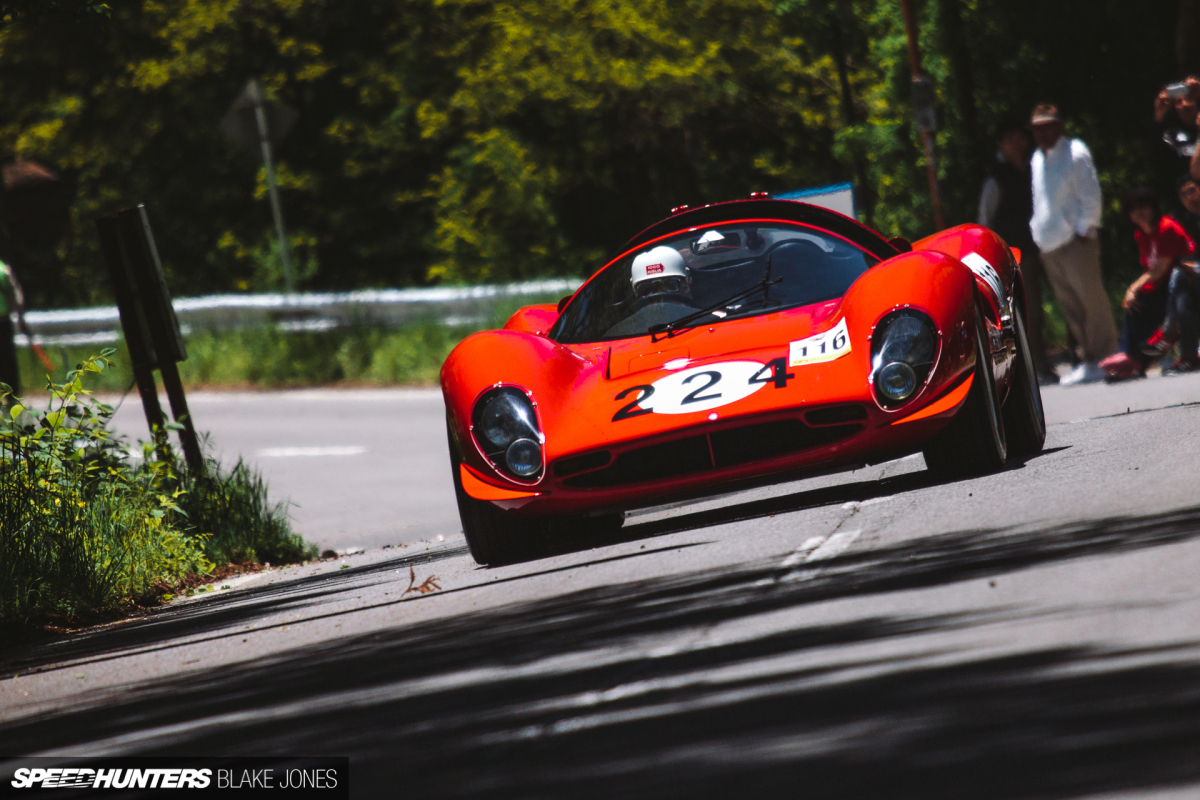 Once the final car had passed the course was reopened. Along with many of the other spectators, I hopped back in my car to ascend the mountain and check out the small show taking place at the finish line, and hopefully link up with my new NSX-R friend.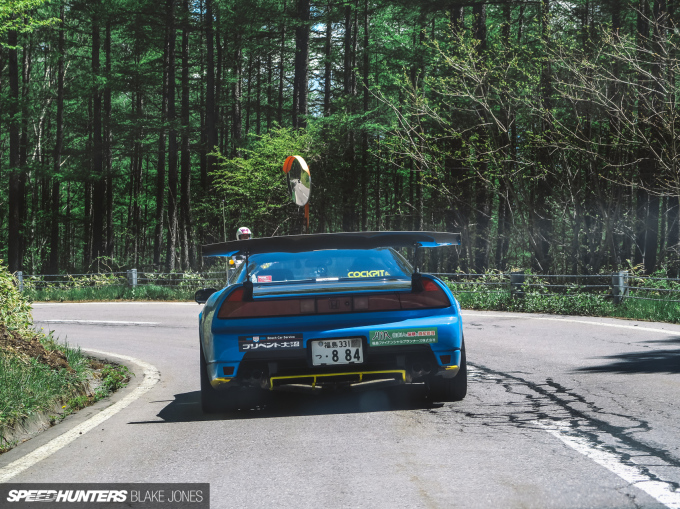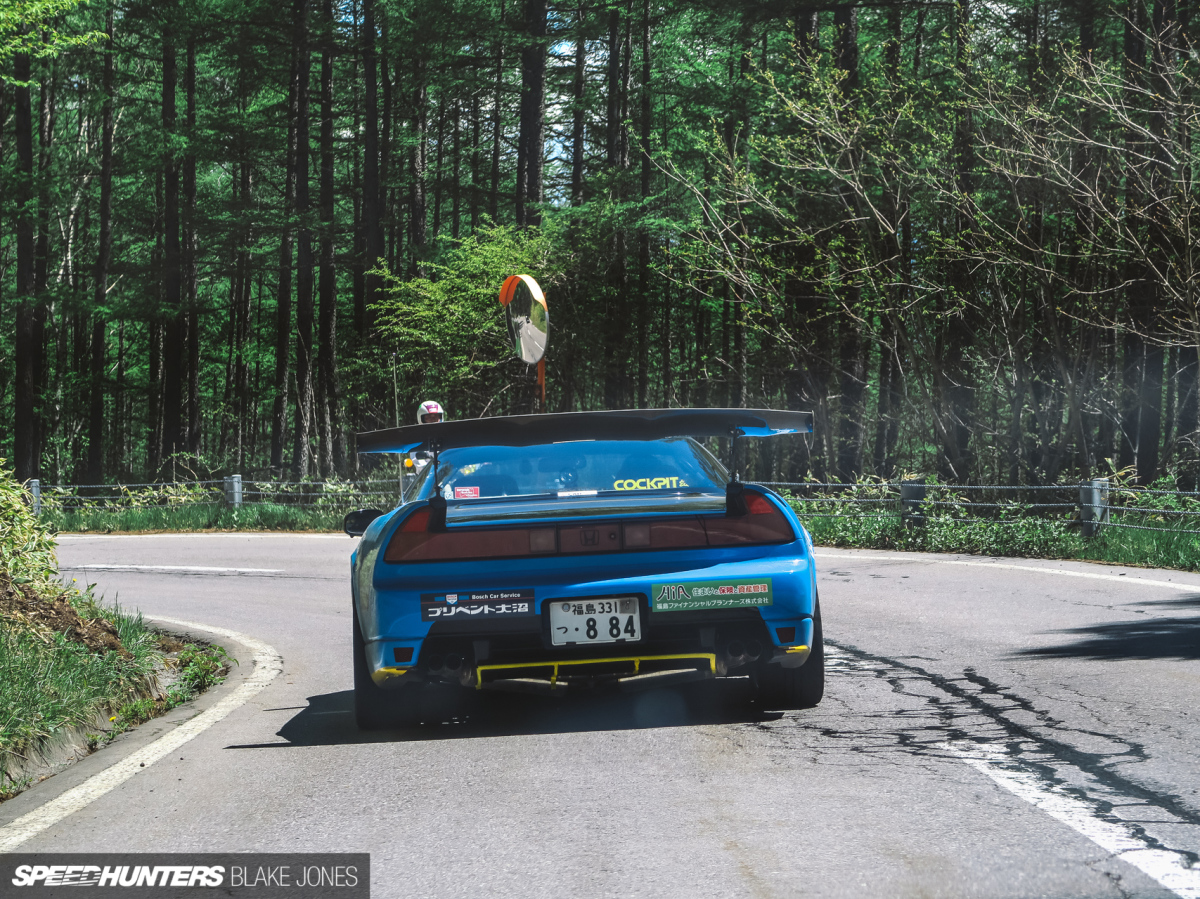 But before I could reach the top, he flew by me in the opposite direction. I continued upwards, but before long Hayashi-san was on my tail, having thrown a quick u-turn after passing me. After pulling over at the next opportunity we reconvened; he was about to head over to meet his friends, insisting I follow him. That would mean leaving the rest of the event behind, but if there's one thing I've learned about Japan it's to always follow the kind stranger.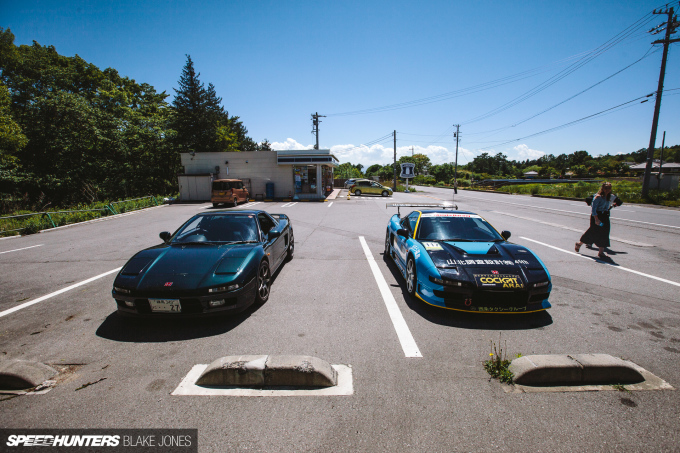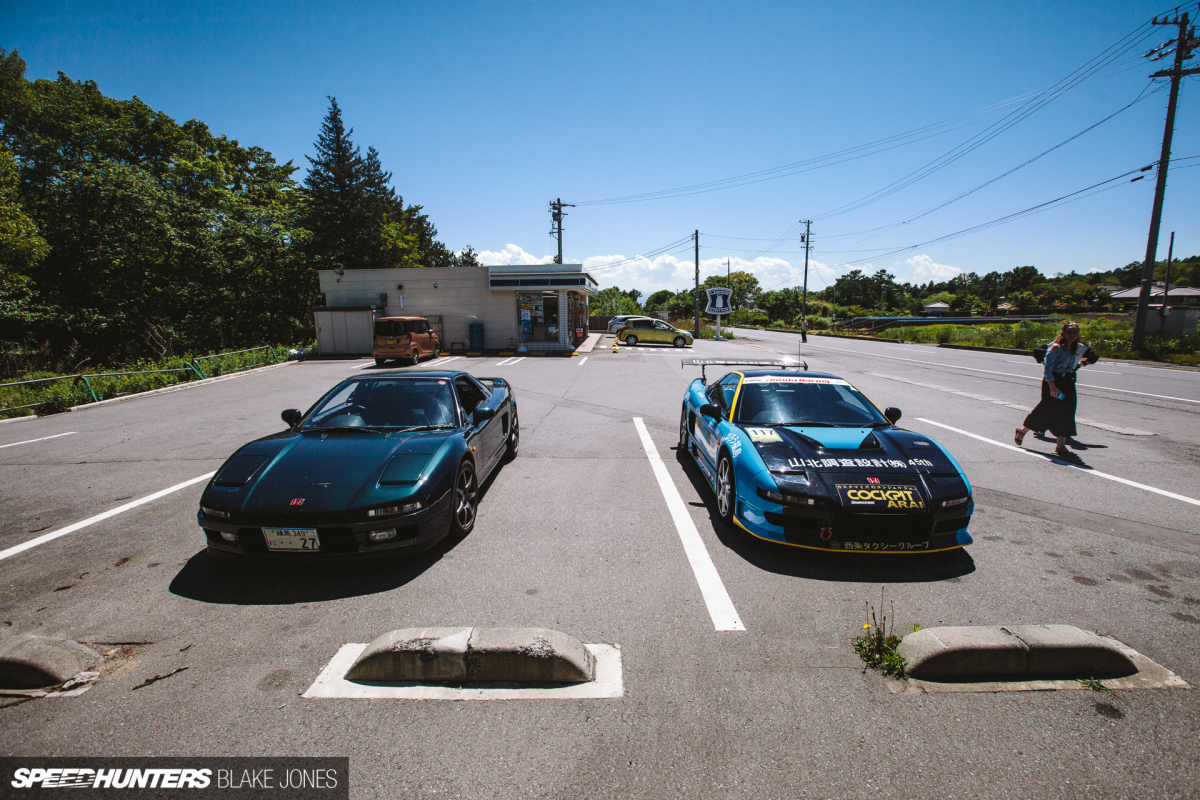 After about 15 minutes, we pulled into a spacious Lawson carpark and waited.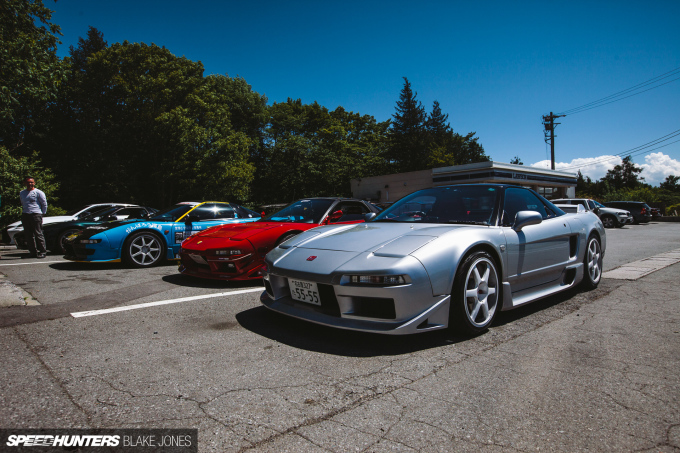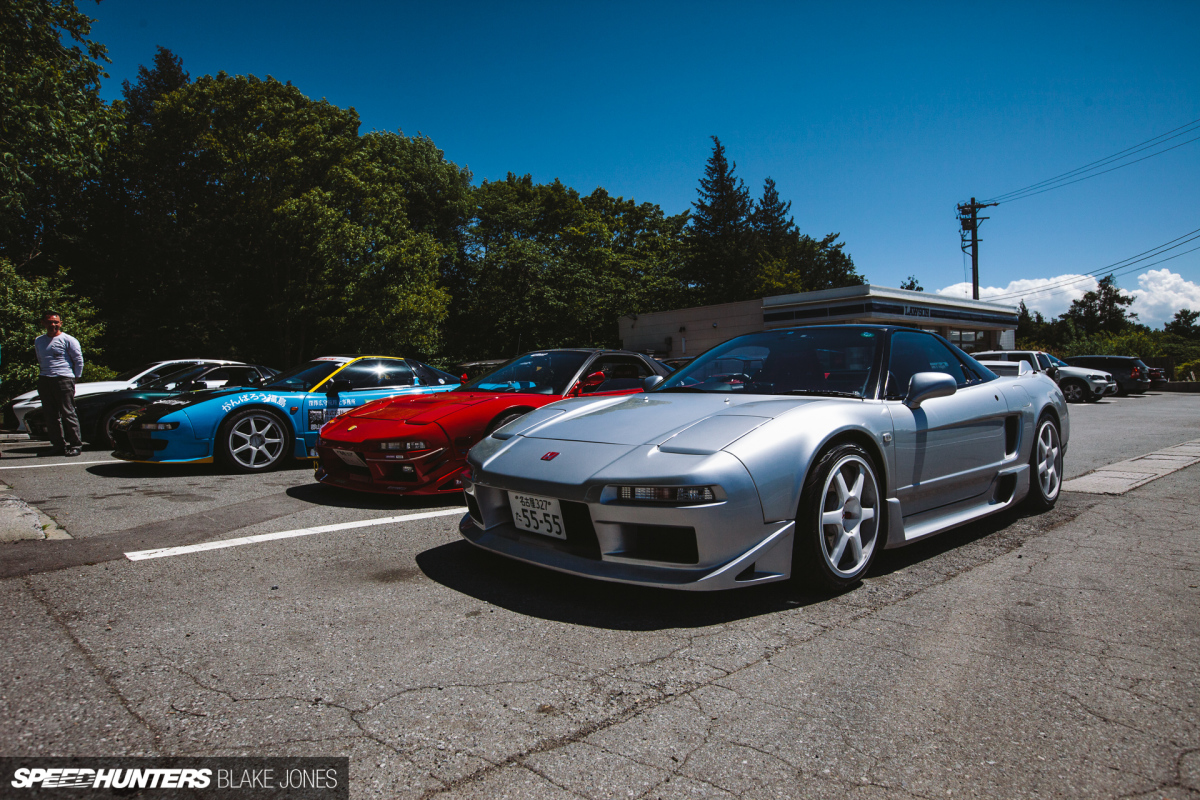 Lo and behold, it wasn't just any lunch I'd been invited to but a gathering of Hayashi-san's NSX-owning friends from around Honshu!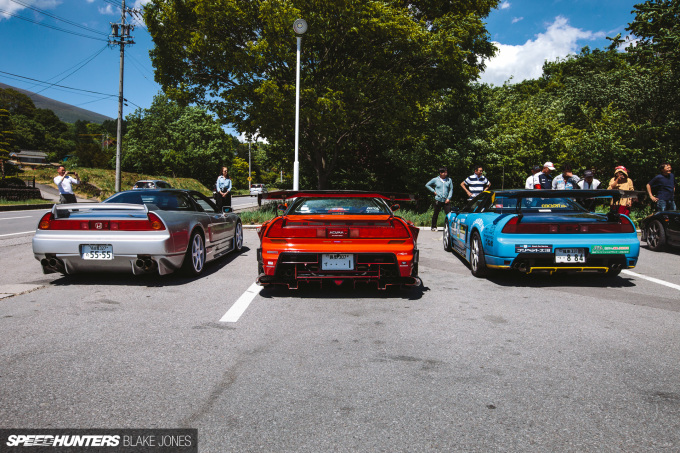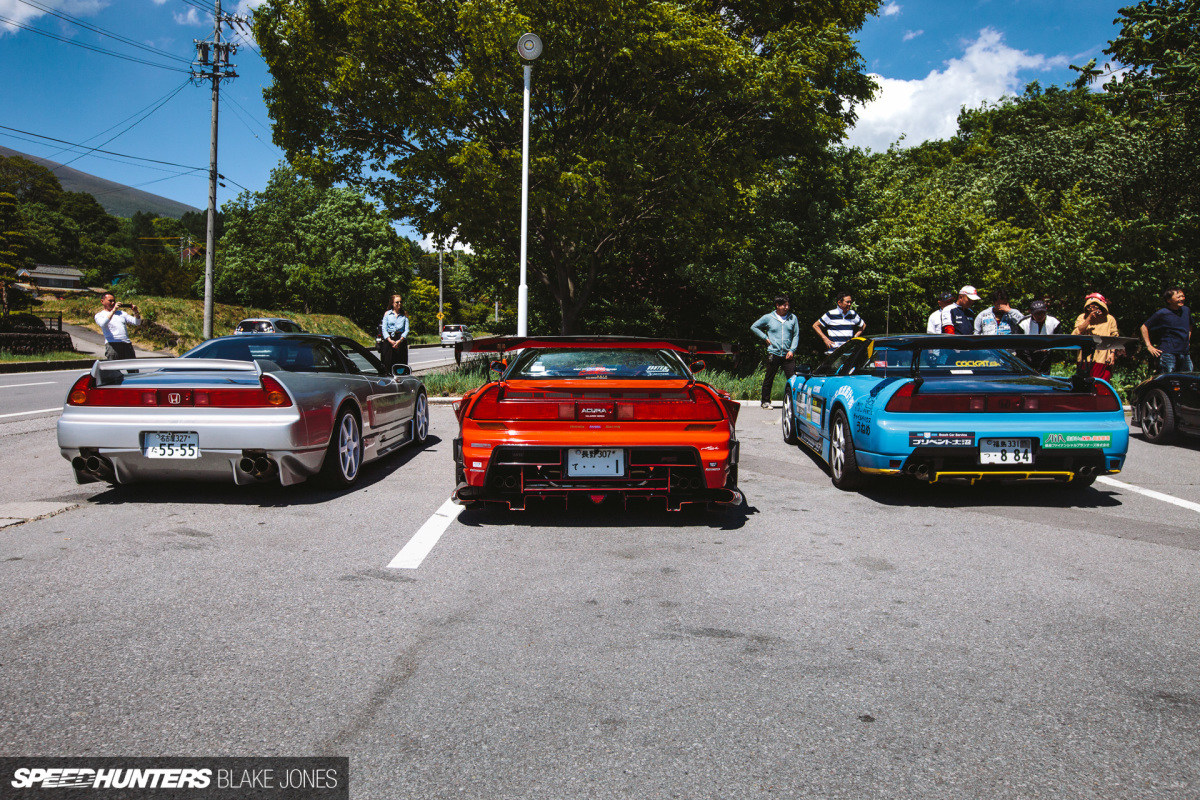 The men showed a lot of polite interest in my almost completely stock car, but I was relishing the opportunity to check out some different approaches to modifying the mid-engined Honda. Before embarking upon a build of your own a little inspiration never goes astray…
Despite all being first generation NA1 cars, there was plenty of diversity: two left-hand drive Acuras, a Targa, an NSX-R and one lonely automatic (belonging to yours truly).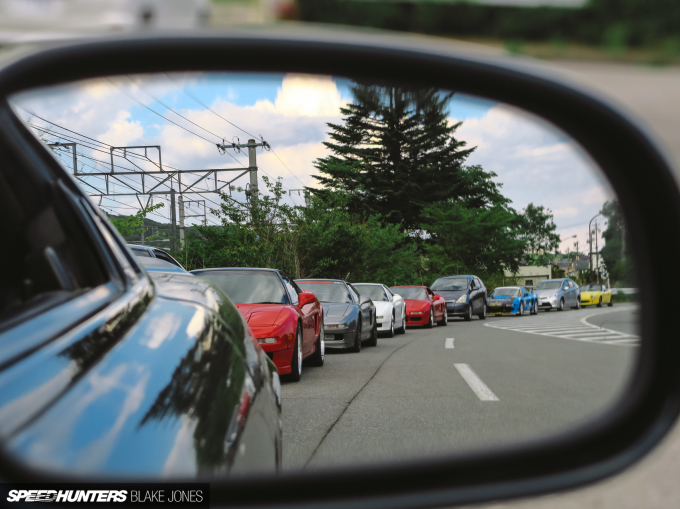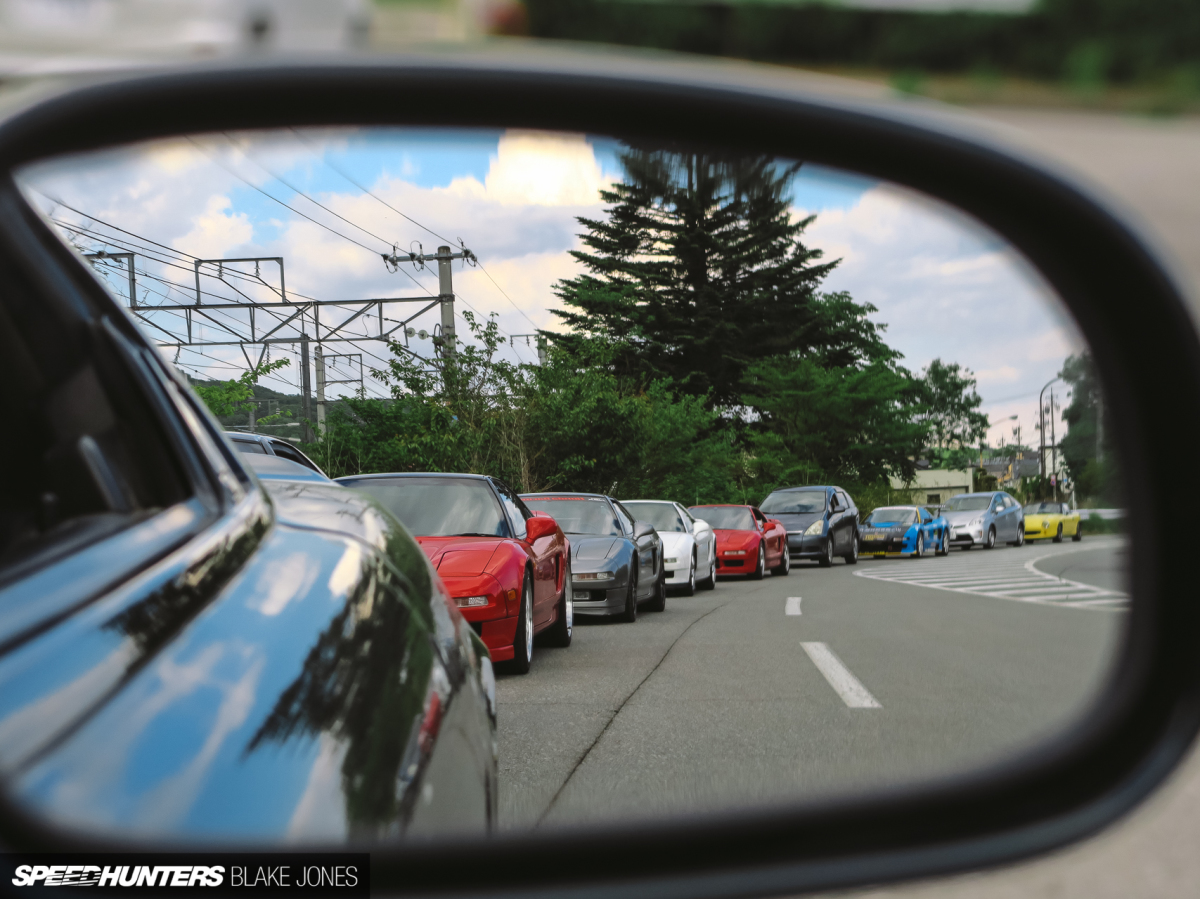 After lunch and a ceremonial game of jan-ken (Japanese equivalent to rock-paper-scissors), I planned to depart the group and snap a few photos in front of the old school McDonalds we'd driven past earlier for my project reveal post. But in a fine display of Japanese omotenashi – or hospitality – the gang insisted on forming a convoy to get me to my location safely.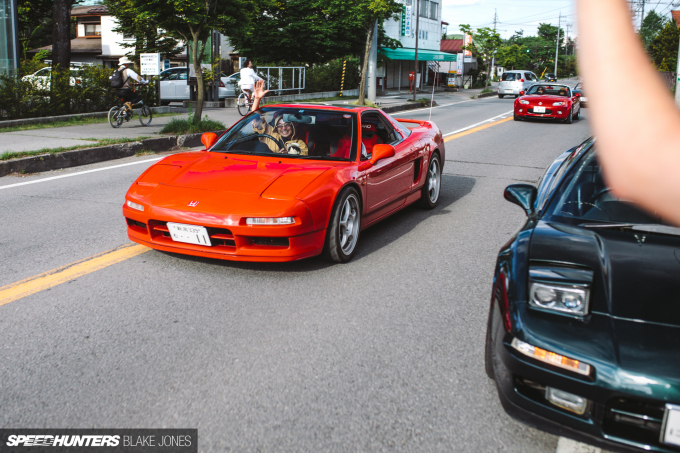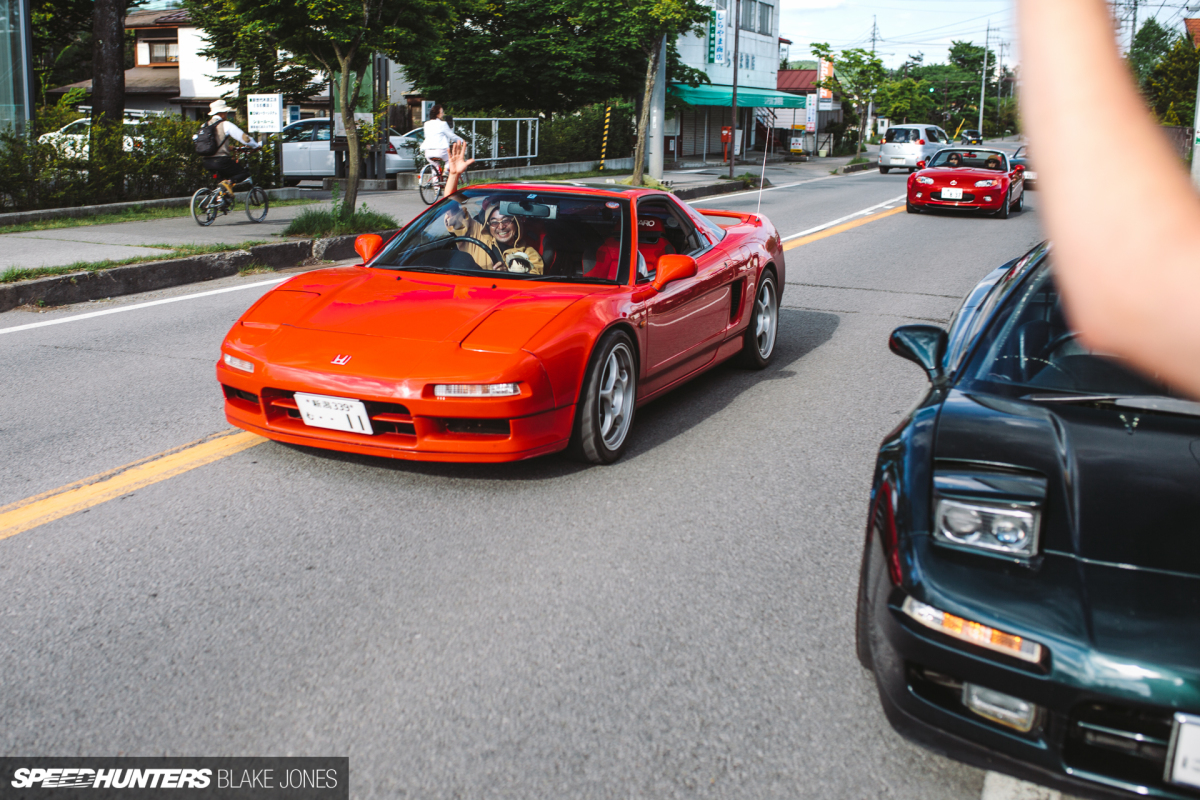 Although things went in a completely opposite direction to what I expected, the day was ended with some great new friends and experiences in the bag. It's days like this that really make it difficult to not fall in love with Japan.
Blake Jones
Instagram: blaketjones
blake@speedhunters.com
Cutting Room Floor