A Brief History
It began long before I was born.
It's an obsession that started with my parents' generation and naturally transferred to mine and the next. It originated on the rally stages of Ireland, the real Circuit of Ireland as my father refers to it. Vatanen, Clark, Coleman, Brookes and McRae all played their roles over the years in creating an appetite for it. Lining the ditches at T-junctions and hairpins, countless spectators over the years waited for the Escorts, Mantas, Chevettes and Asconas to arrive into view.
The bark of naturally aspirated engines arrived long before the cars themselves did. The distinct induction noise playing through trumpets, disappearing briefly before flaring up again as the drivers rev-matched back through the gears on approach to the tight corner. Once past the apex, full throttle was delivered with a pre-emptive hand of counter-steer, which saw the heroes of the day occupy the full width of the road. A rear light in one ditch, their front lights pointing into the other. For the briefest of moments, to the fans watching, these drivers were playing with the laws of physics, carefully balancing their machines on the very limit of what was possible. Once the cars were eventually pointing in the right direction, throttles were held flat and barely lifted as the cars rowed through the gears and out of sight once more.
Ireland has always been a sideways country.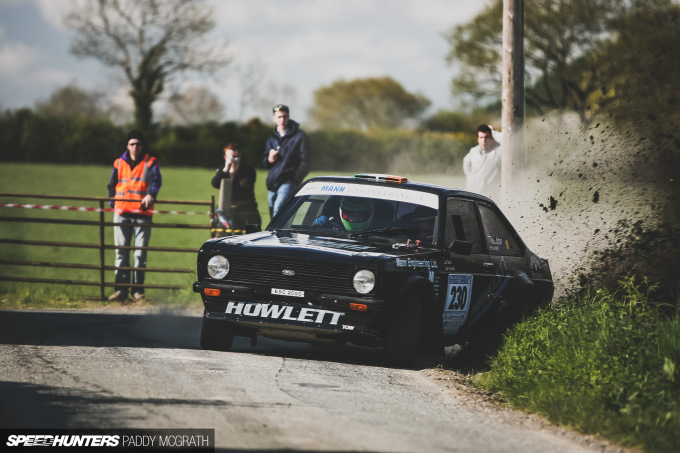 While rallying was long past its golden era here during my formative years, the obsession with travelling sideways remained, albeit in a slightly different manner. Throughout the late '90s, almost every young person with a driving licence was in search of a cheap, rear-wheel drive car for the sole purpose of 'diffing', an Irish-ism for performing donuts. There wasn't an open space of tarmac or quiet rural crossroads left untouched by the telltale rubber hoop shapes left from a late night diffing session.
Demand for cars like the Toyota Corolla GT Coupe (the UK specification AE86), BMW E30s and Ford Sierras – amongst others – soared, as did their prices. Then the cars started getting newer, and considerably more expensive. The first of the Silvias started started arriving from Japan around this time, clearly the superior choice over the UK market 200SX, or at least that's what we told ourselves.
I think there was lot of feeling at the time that these cars were too good for this sort of behaviour, but no one really knew what their real purpose was. Then something called drifting arrived on our shores.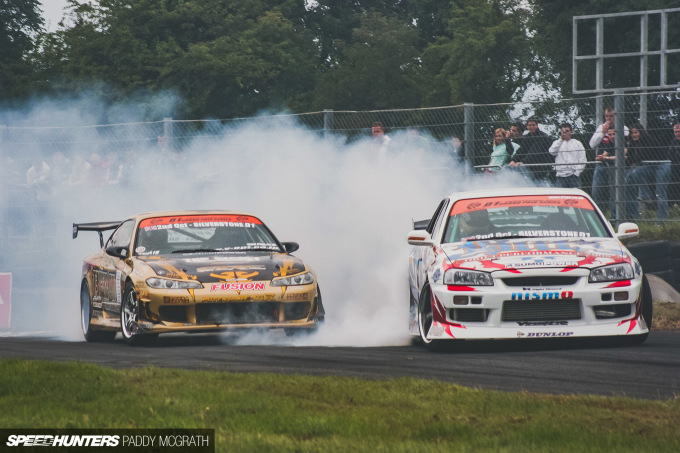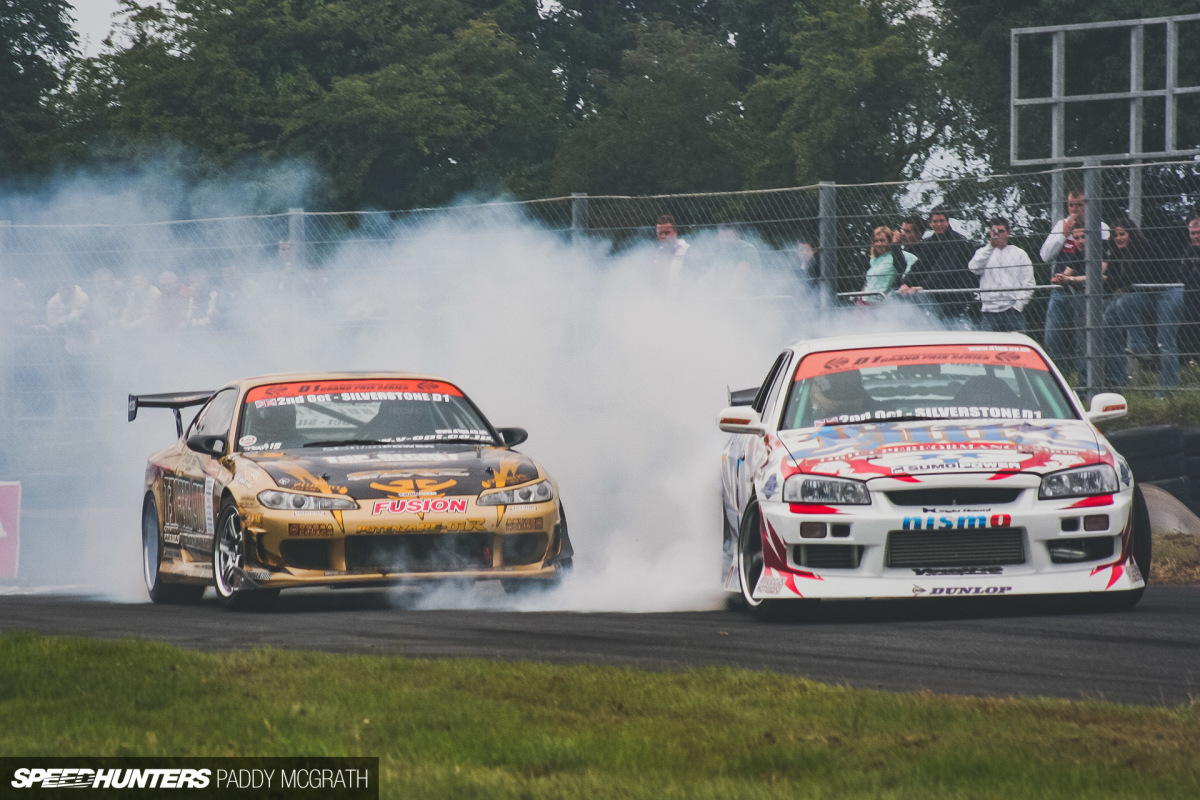 Just like other countries, drifting started in Ireland as a predominantly grassroots affair. You drove your car to the event, and you drove it home. Skill levels were relatively low in hindsight, but that didn't deter anyone. Within the first three seasons, drivers had advanced rapidly, as had the preparation of their cars. Taking inspiration from Japan, courtesy of Video Option DVDs of dubious originality and low resolution video online – these were pre-YouTube days – the stakes and standards rose. In 2005, the arrival of two Japanese drivers in Ireland was the catalyst for the sport to absolutely explode in popularity.
As early as 2007, the Irish Drifting Championship (then Prodrift Series) was televised nationally. It was becoming a lucrative sport as sponsors and tuning shops all fought for their share of the limelight. It was also around this time that a young kid entered the pro ranks.
His name? James Deane.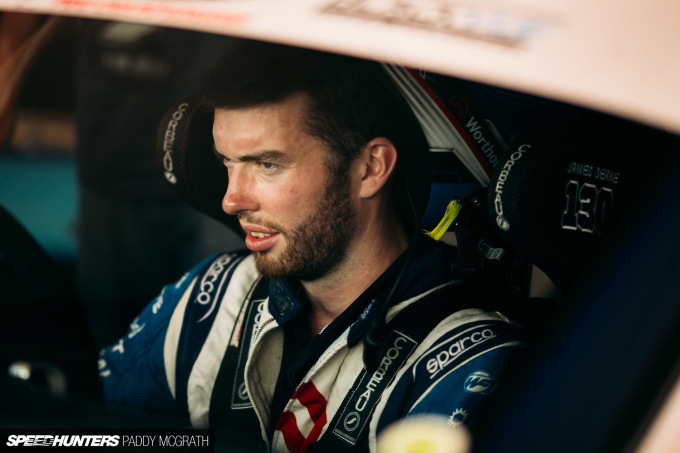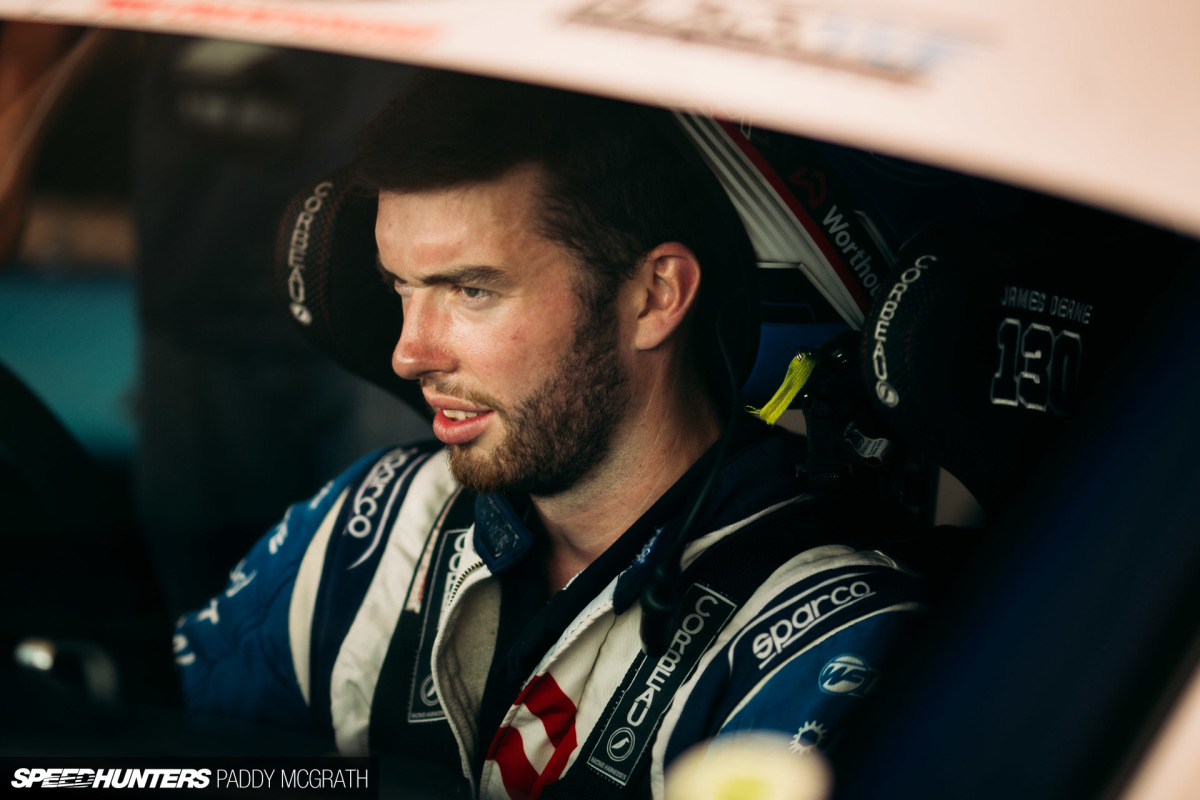 James Deane has become synonymous with Irish drifting, and rightly so. He has won every championship he has entered at least once, and some of them long before he held a driver's licence. His accomplishments on international soil have not only shone a spotlight on Irish drifting like none before him, but he is also responsible, both directly and indirectly, for the emergence of the next generation of Irish drifters. Some of which, are already capable of defeating 'The Machine' on any given day.
While you might be familiar with James Deane, and other Irish drivers that have flown the flag abroad: Dean Kearney, Darren McNamara and Eric O'Sullivan to name just three; these drivers are only the tip of the figurative iceberg. There's reigning British and Irish Drift Champion, Jack Shanahan who has just turned 18. His younger brother, Conor Shanahan, defeated James Deane on his 15th birthday recently in the finals of the first round of Drift Masters Grand Prix.
And then, there's Northern Irishman Duane McKeever.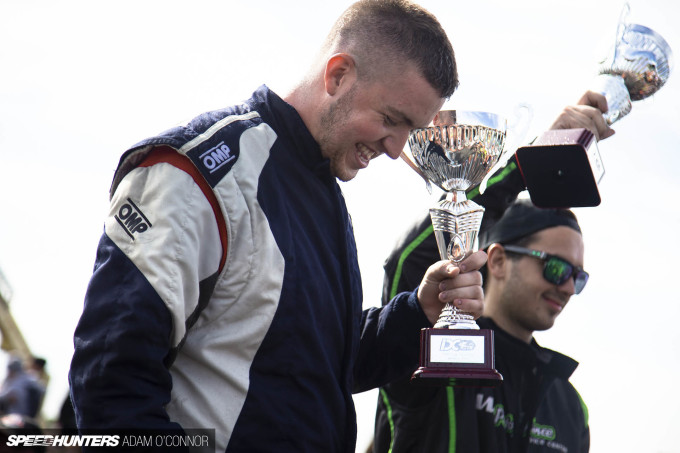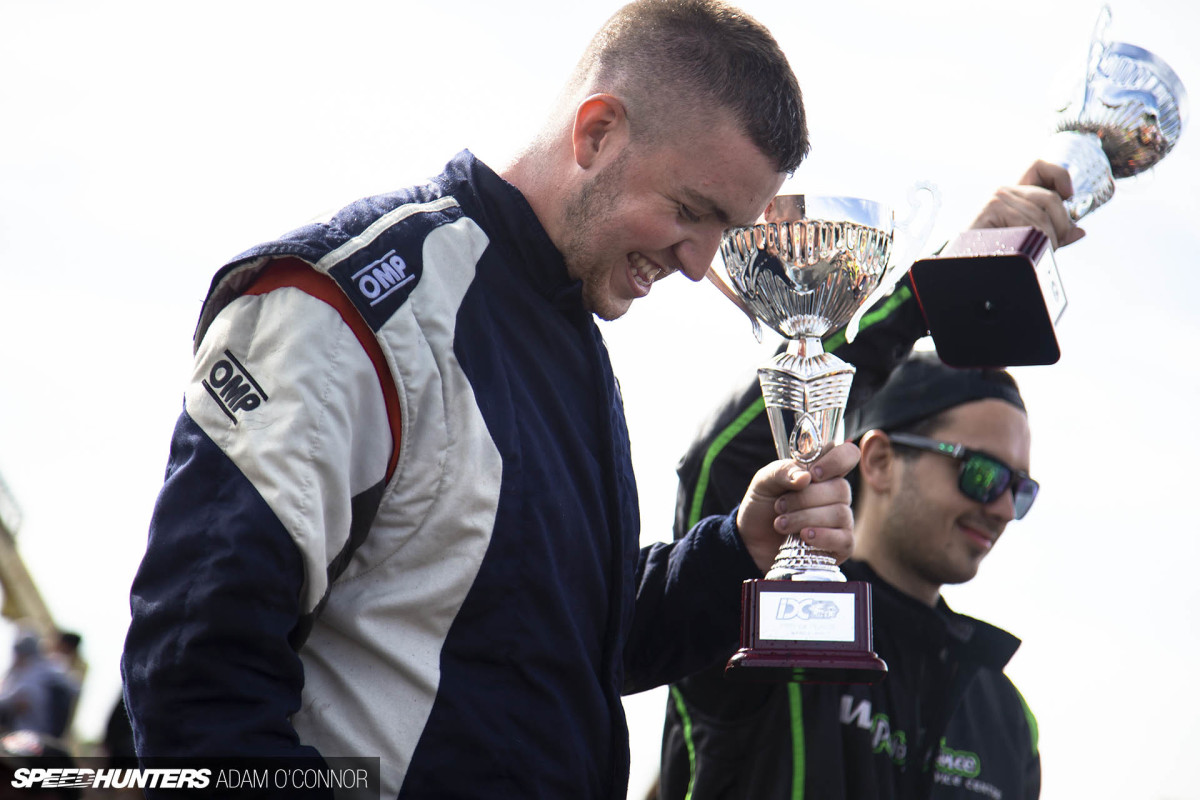 Duane McKeever is the best Irish drifter that you've probably never heard of. He doesn't share the same fame as his drift brethren as he has rarely in previous years ventured beyond Ireland and the United Kingdom. He's another of an astonishingly young age, who has swept all before him aside with relative ease. He's already a multiple Irish champion and in 2018 he's five for five in two separate championships. Nobody has beaten Duane McKeever in 2018 to date.
Having had a horrid 2017 with regards to mechanical issues (where he still finished third overall in the championship, courtesy of borrowed cars), his focus in the 2018 pre-season was building reliability into his RB-powered 180SX. It's a tactic that has served him well so far, as he currently sits on top of the standings in both the Irish and British Drift Championships.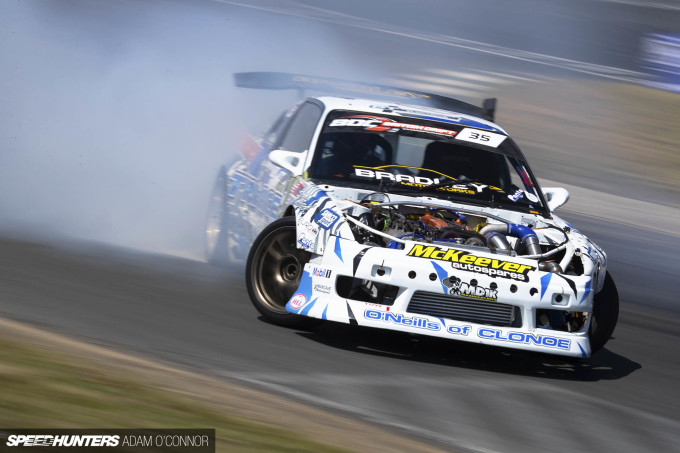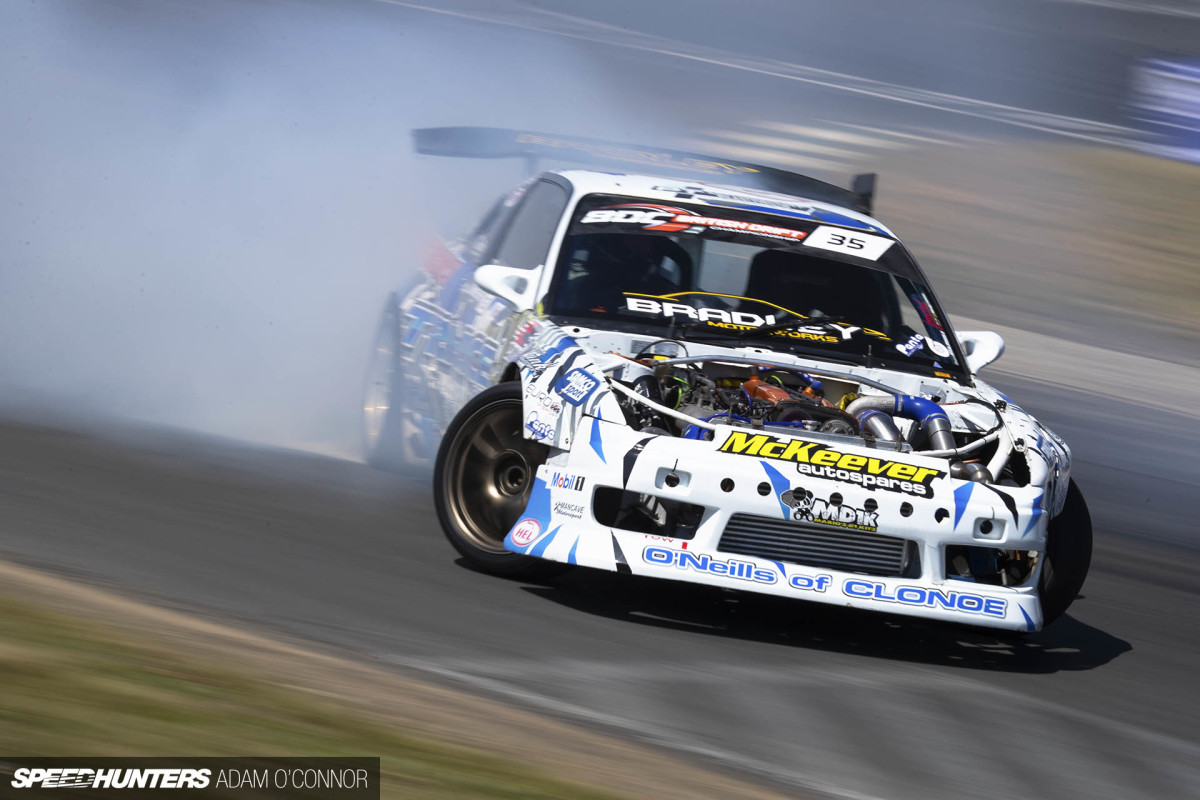 The third round of the Irish Drift Championship, held last weekend, was a particularly special one for Duane McKeever. Not because he hasn't won at Mondello Park before (he has, more times than I care to remember), but because of the prize on offer. Last weekend Duane McKeever took home first place and along with it €20,000 (US$23,350) in prize money for the single event win.
It's special because the win will allow McKeever the opportunity to expand his program for 2019, with his eyes are firmly on a Drift Masters Grand Prix European campaign. The current prize for winning that championship is a scholarship right into Formula Drift. I can't be the only one putting 2+2 together here, right?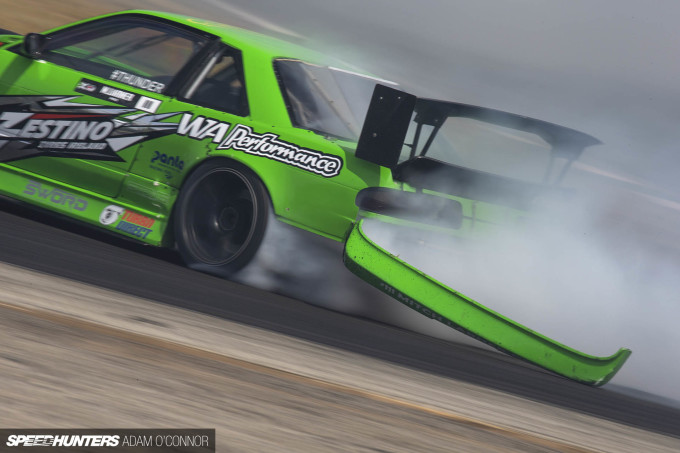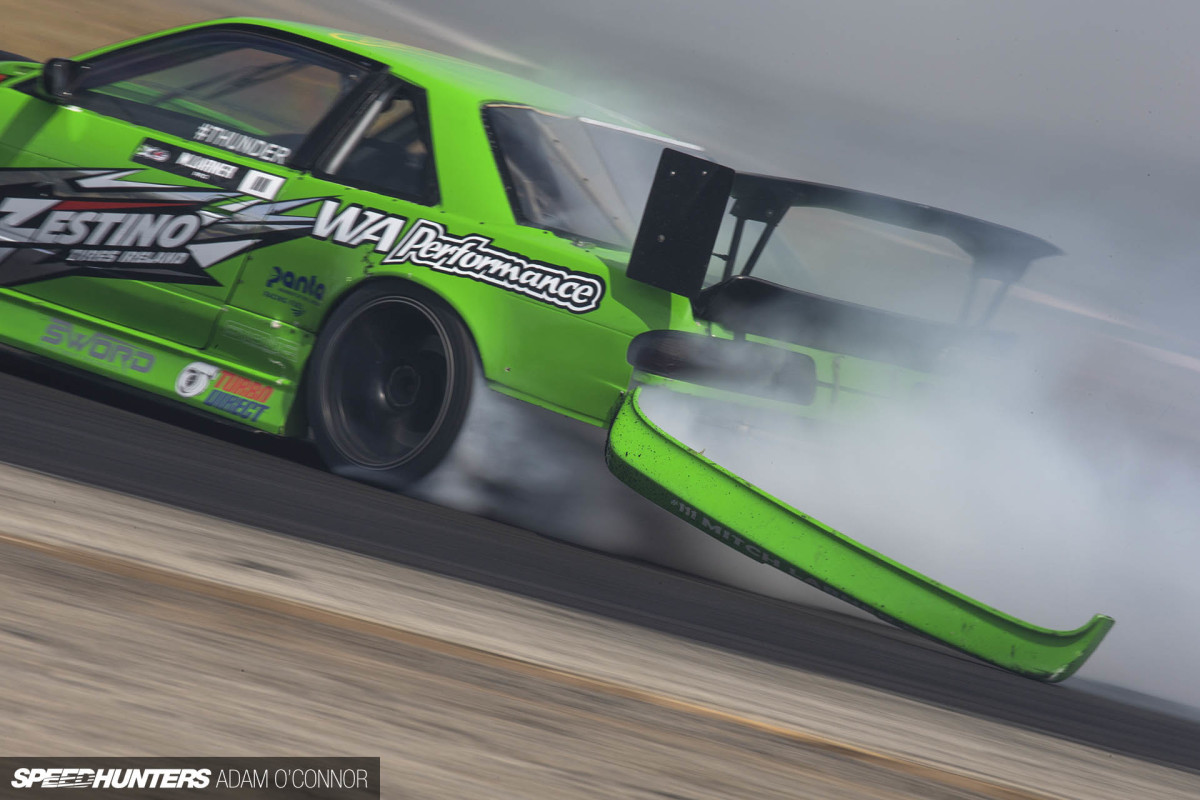 An added bonus from last weekend's victory was McKeever maintaining Ireland's unbeaten streak on home soil, which currently stands at 15 years. No foreigner has ever won at an Irish event. Ever. Aasbø, Forsberg, Saito, Wang, Fink, Nishida, Yoshihara and countless others have all tried to beat the Irish in Ireland over the years, but none have succeeded, although some have come close.
This year in particular, however, sees the streak face its toughest challenge yet from Australian Mitch Larner. The 'Thunder from Down Under' is campaigning his second IDC season, and has knocked on the door of victory more than once. He currently sits second in the championship, and I'm as sure as can be that if anyone is going to take the streak down, it's going to be the Aussie.
He will still have to get through the rest of the grid first, and there's not one Irish driver who is going to go down without a fight.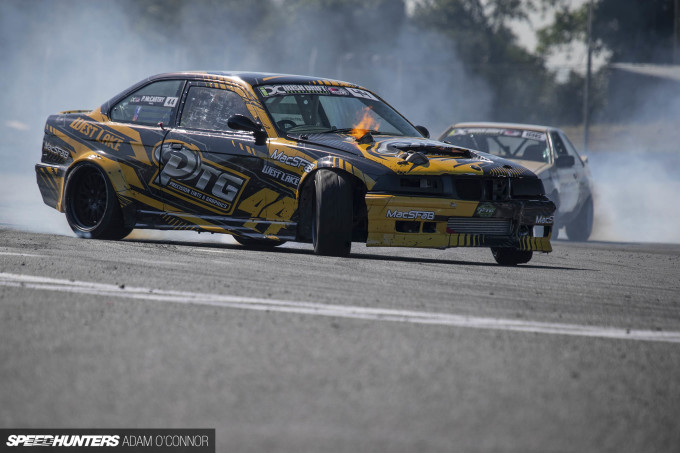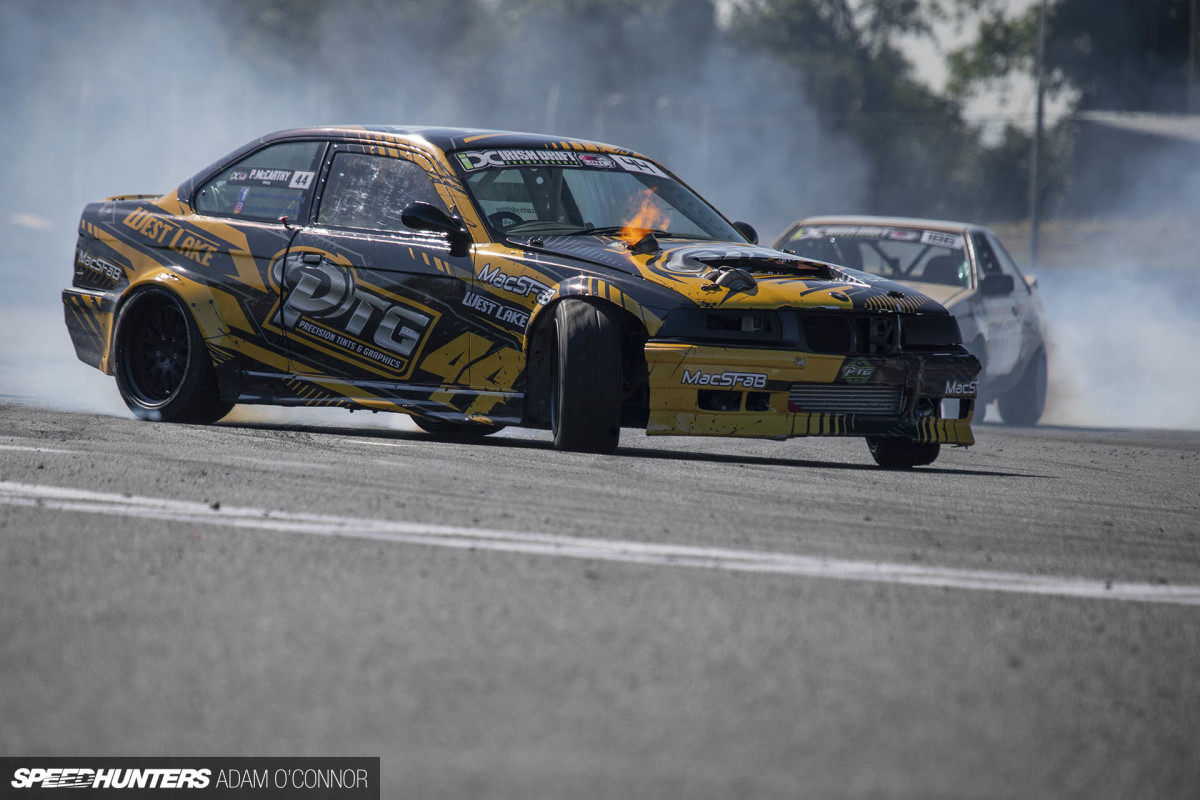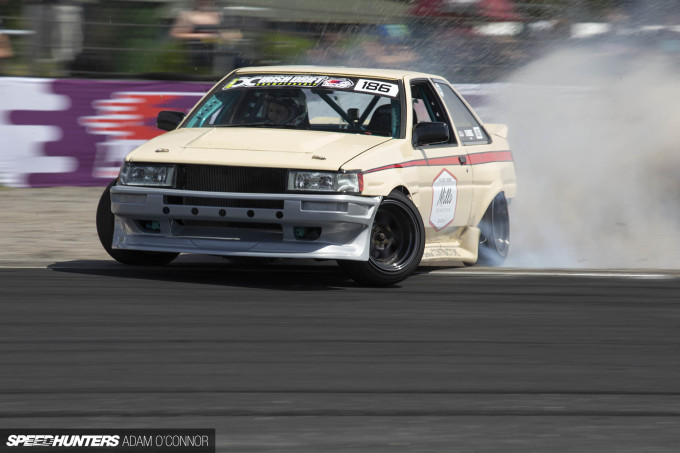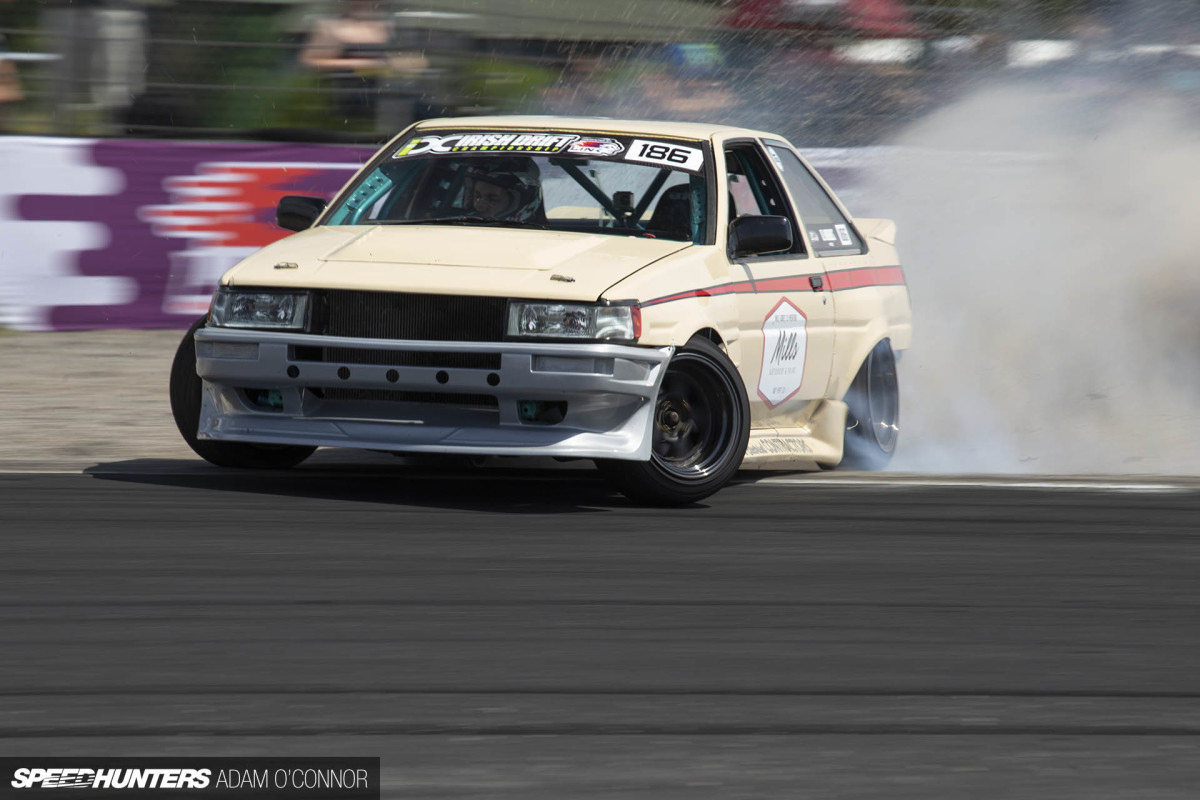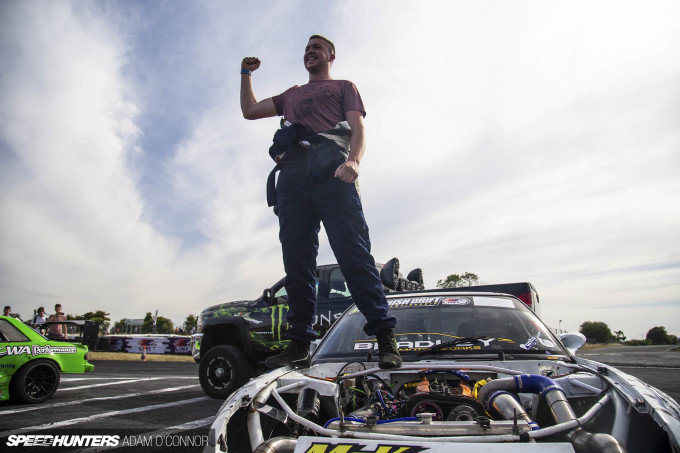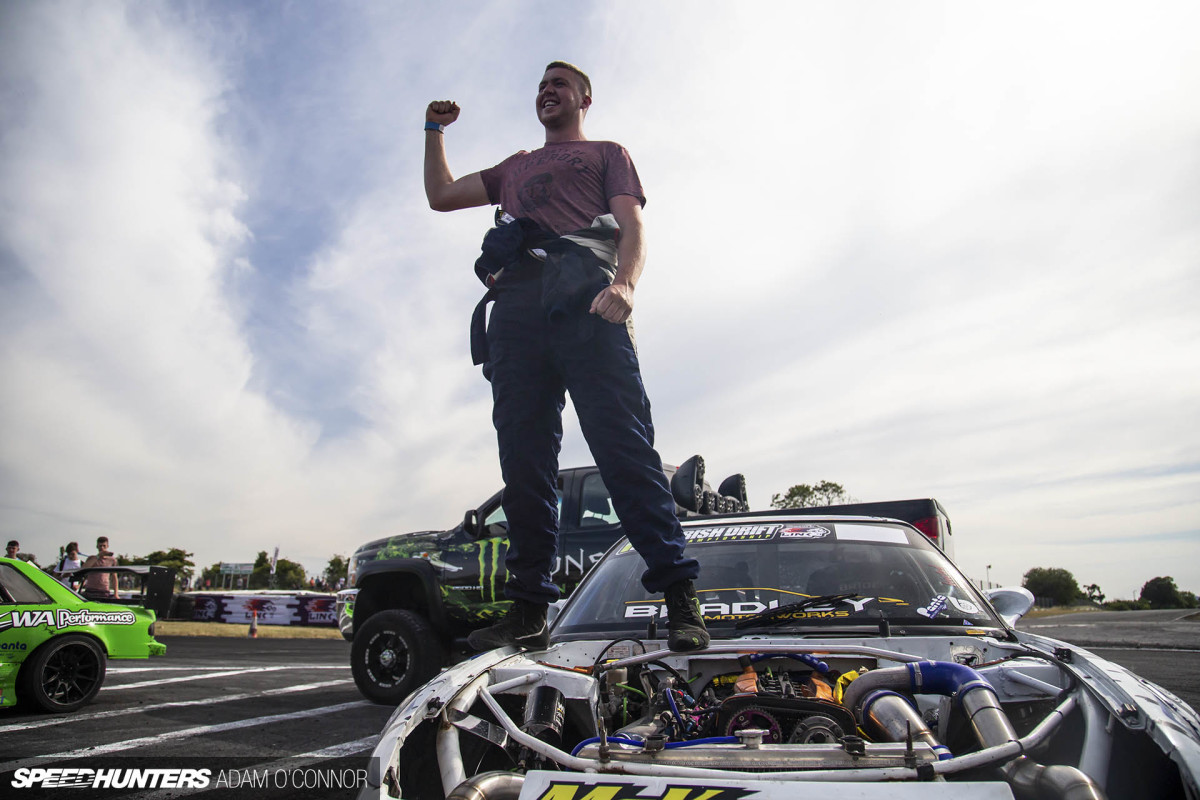 And rightly so.
While it might be a comparatively short time period, the drivers, mechanics, spotters, organisers, media, marshals, spectators and every single person involved in the sport are responsible for building an empire from nothing. When you consider that Ireland's total population is only around 4.7 million people, and has produced what it has on an international stages and across multiple motorsport disciplines, it's nothing short of remarkable. It's a country, that on the whole, is largely ignorant of motorsport and car culture, which makes it even more impressive. We're the 1% and we're competing on all fronts.
This might explain to you the immense pride that I feel when I can write and speak about what these Irish men and women have achieved. It just shouldn't have been possible, but somehow they've made it happen.
I just hope that in some small way, that these cars travelling sideways into, around and out of corners will continue to inspire the next generation to take it a step further again.
Paddy McGrath
Instagram: pmcgphotos
Twitter: pmcgphotos
paddy@speedhunters.com
Photos by Adam O'Connor
Instagram: adam_driftgames 
Cutting Room Floor