Good Times
Style. It's this intangible thing that is almost impossible to articulate. Money can't buy it, but anyone can possess it.
When I think of a very distinct style that really resonates with me, it's that of early 2000s Japanese drift cars. It was obnoxious, it was in your face, but somehow it just worked.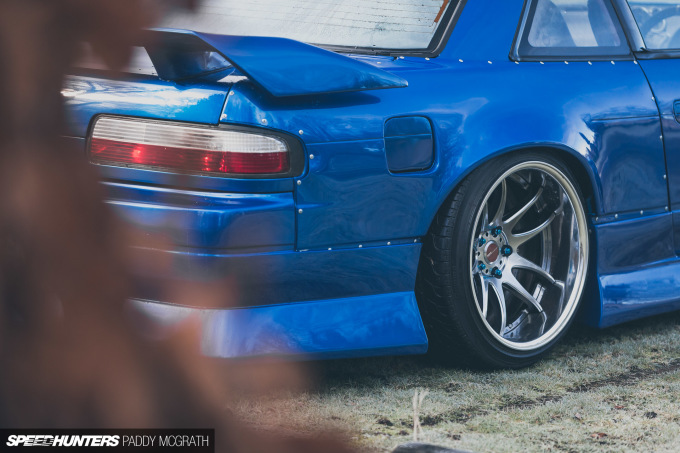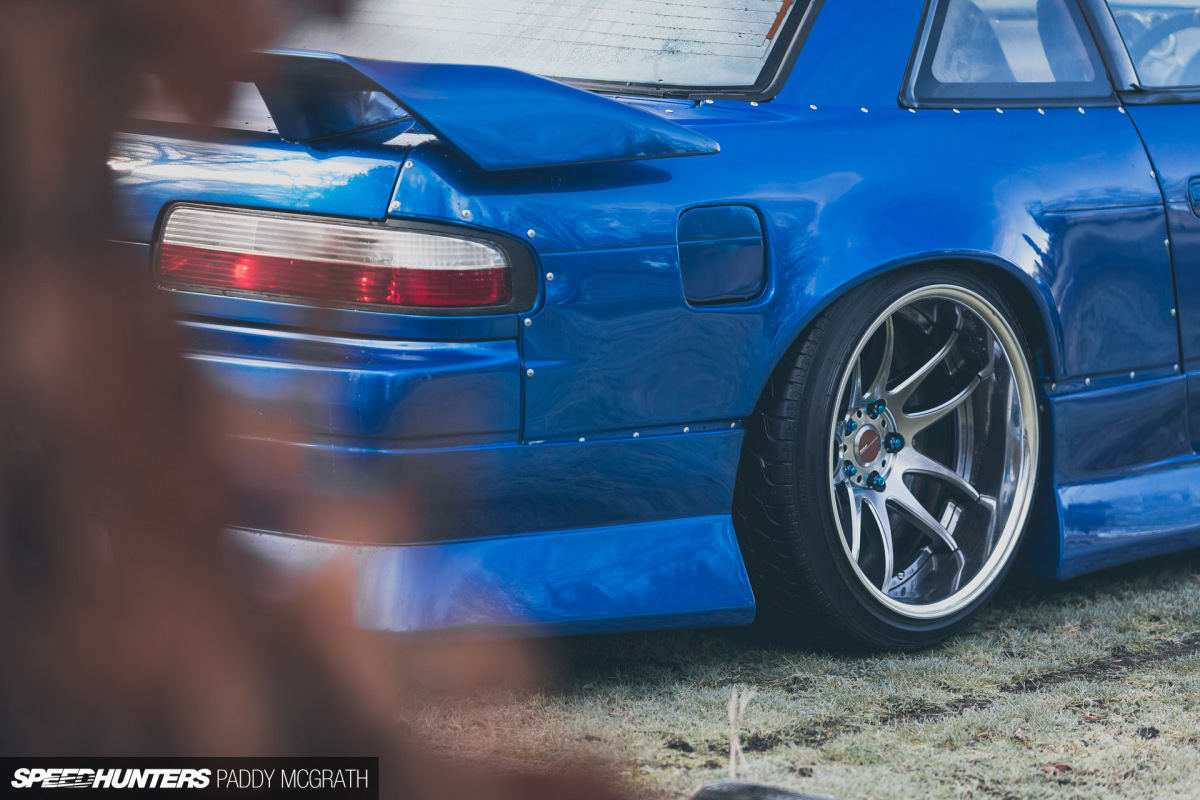 Maybe it's one of those things that only the Japanese can get away with, but this period turned out some pretty memorable cars for me. It was around the late '90s and early '00s that I really started to develop my own car culture tastes, so this is probably why they've had such an impact.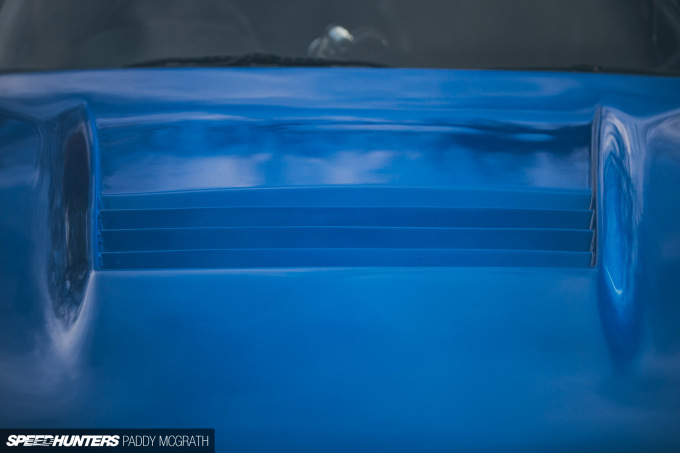 Anyone who is even remotely interested in Japanese cars, will of course be familiar with BN Sports. Along with URAS, BN Sports was a company I looked to during my formative years, which just happened to coincide with a period in the Irish economy known as the Celtic Tiger. The Irish banks couldn't give money away quick enough, and the people were happy enough to spend it just as quick. Of course, this wouldn't last, and would lead to an almighty recession. But there was one positive outcome of these Celtic Tiger years: the positively enormous influx of Japanese cars that were imported from the other side of the world.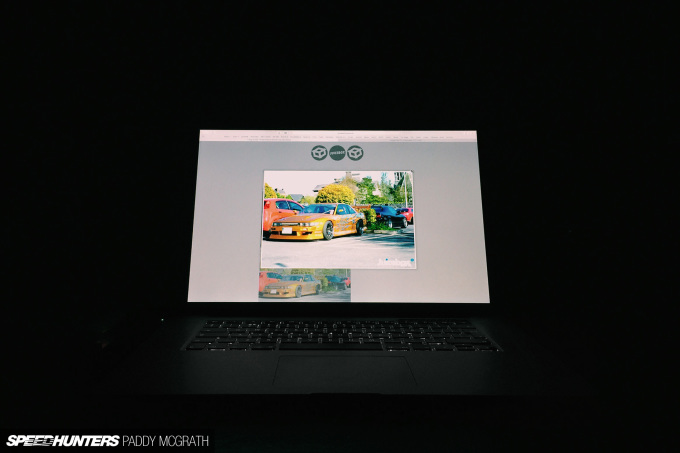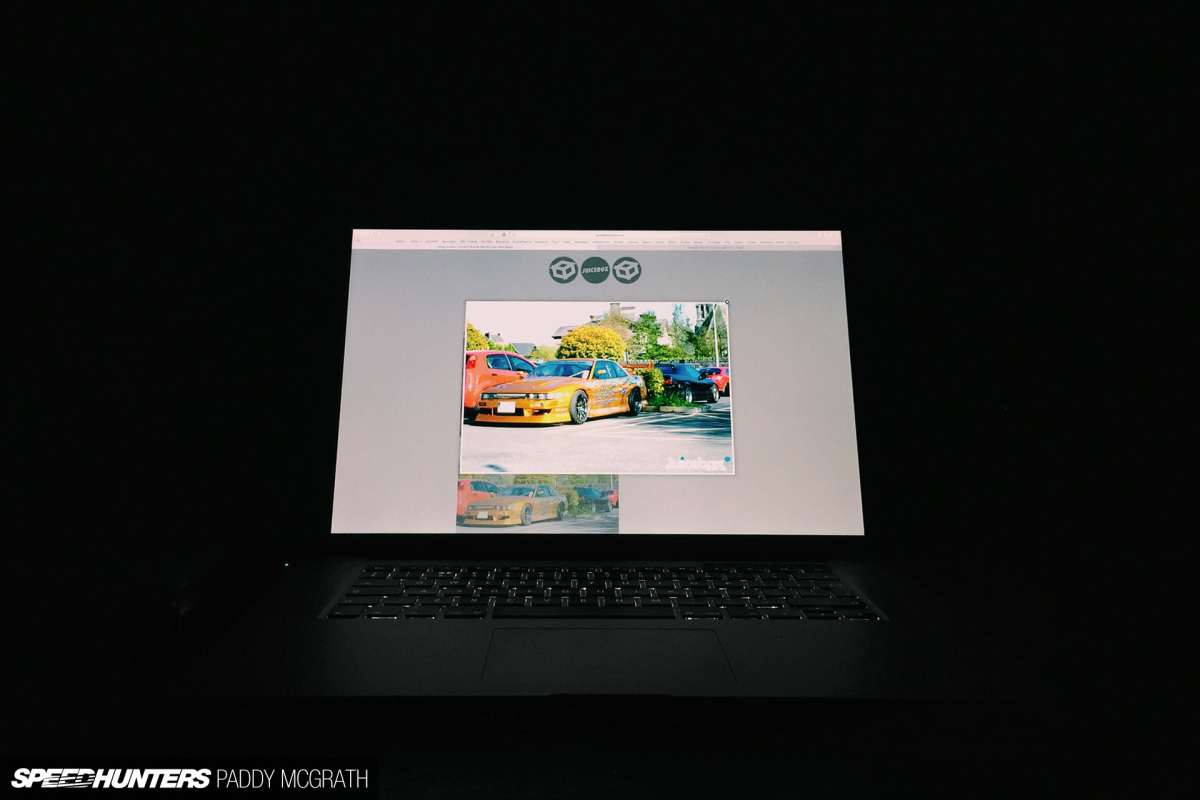 Everything was making its way ashore here. From stock EK9 Civic Type Rs, to ex-D1GP cars, to some of the most famous Japanese tuner company demo machines. At every event, a plethora of new cars would pop up that we could only have dreamed of just a few years previous. These were cars that were genuine talking points, and often were newsworthy within our community.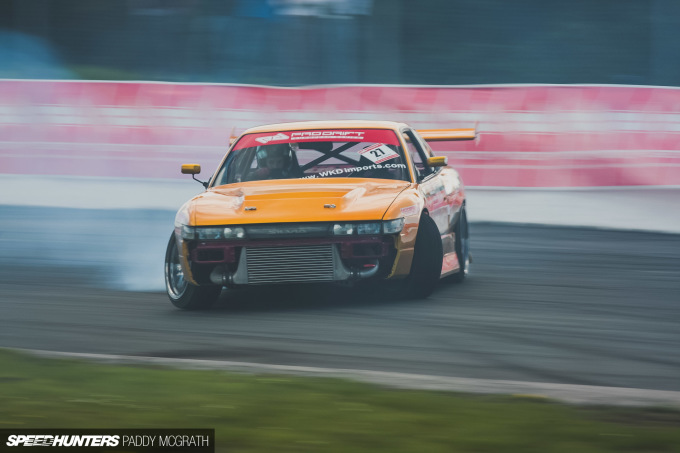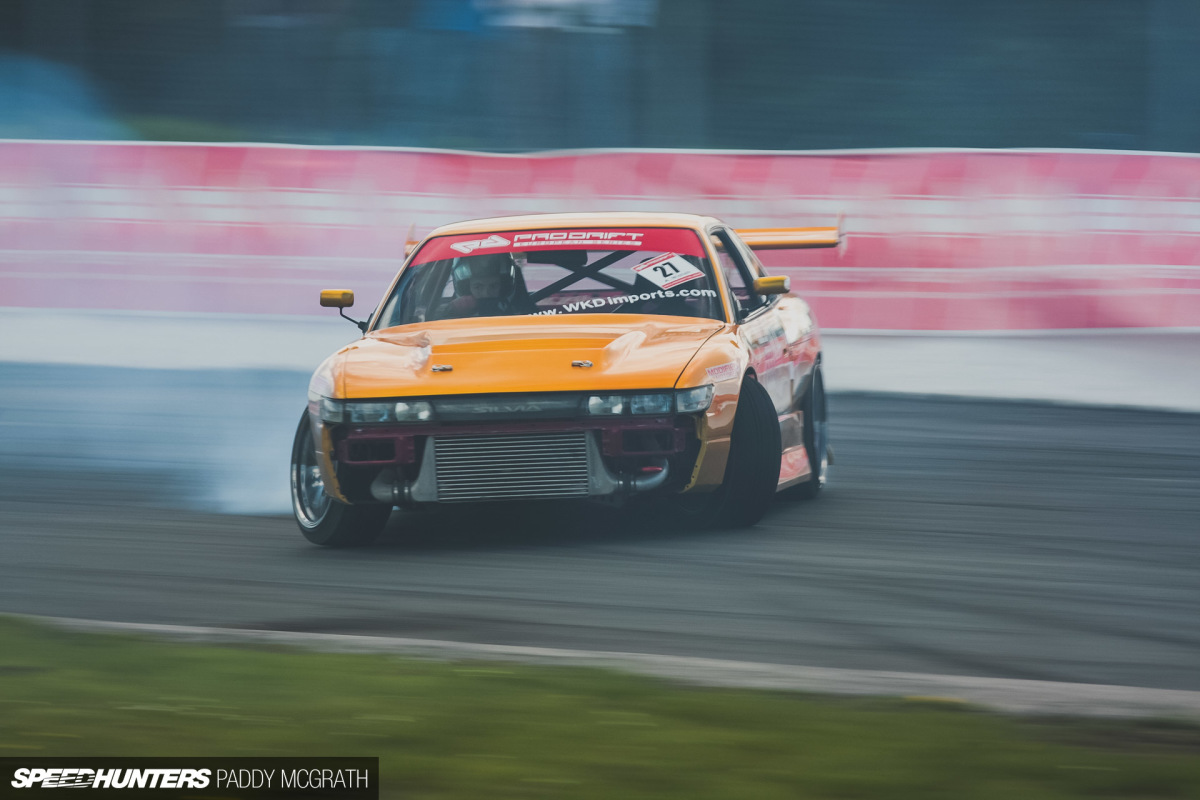 Amongst some of the more prolific imports was one of BN Sports' demonstration cars – a PS13 Nissan Silvia. If my memory serves me correct, it originally came into Northern Ireland in around 2006/7 before making its way down south in around 2008. It made a sole appearance at one Prodrift (now IDC) event in the hands of Adrian Walsh, before being sold again. It bounced around for many years to several different owners, all of whom chose to retain the car as close as possible to how it was created in Japan. Which was fine, up to a point…
Playing With Fire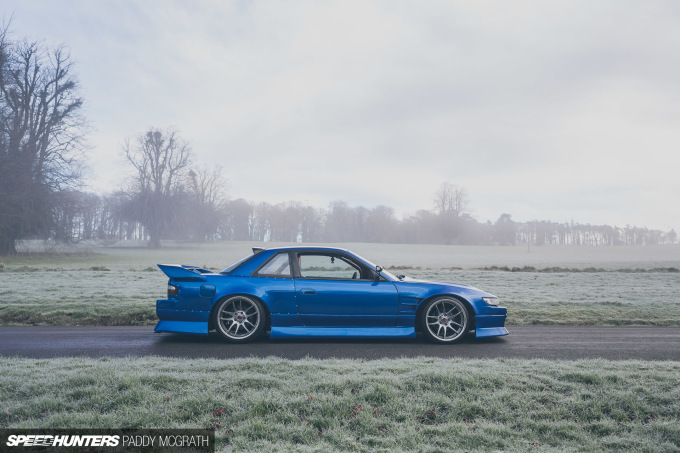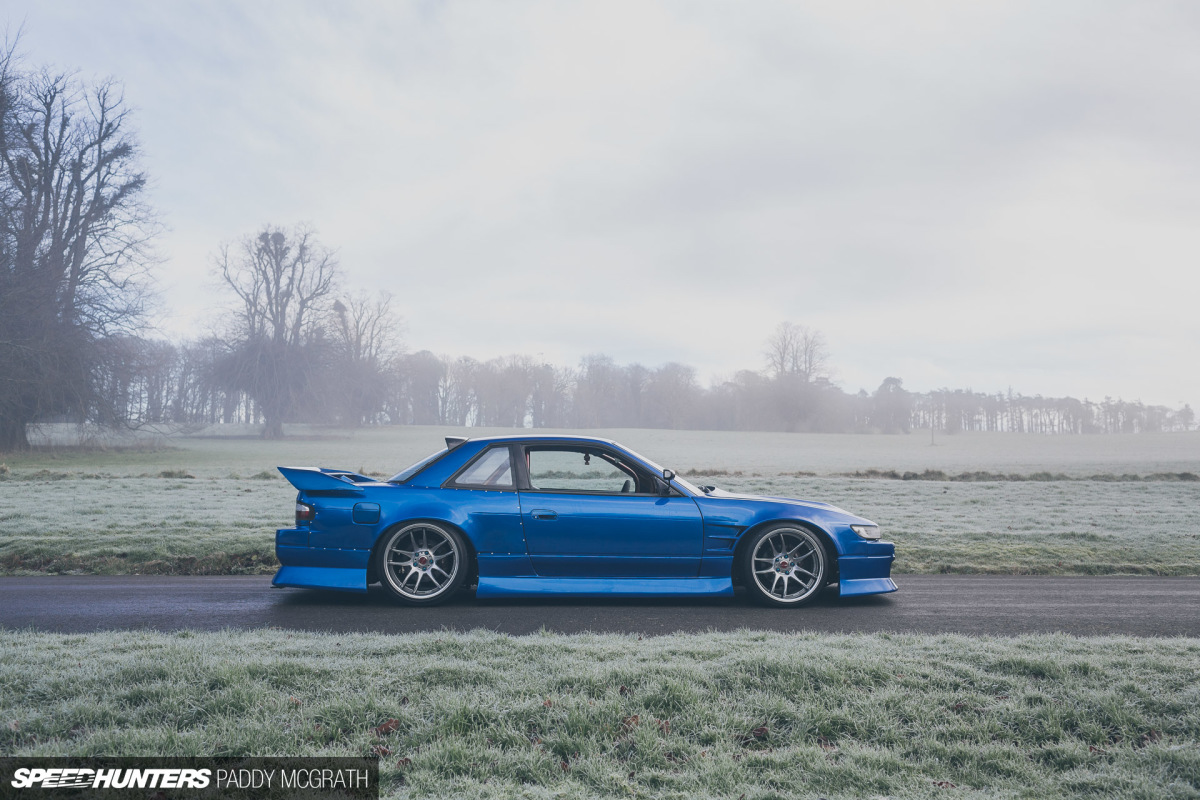 It straight up takes balls to even attempt to reinvent an icon.
Now, there are the purists who will bemoan this decision, but I have an answer for those of you who feel this way. The car was up for sale so many times, that if you really cared that much about preserving a piece of Japanese automotive history, you should have bought it and stored it yourself. With that out of the way, let's get down to the business at hand…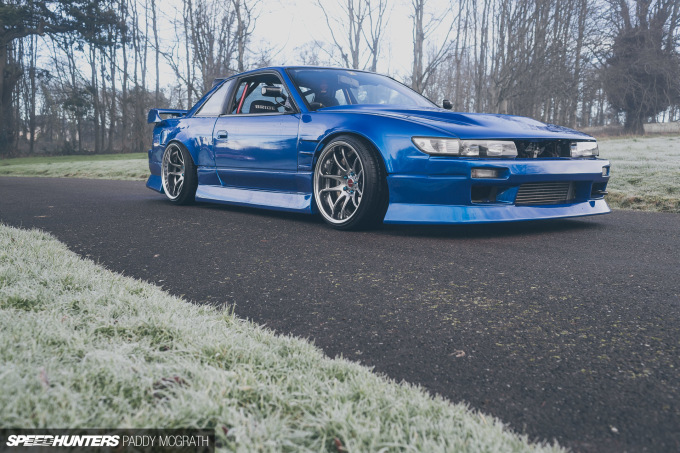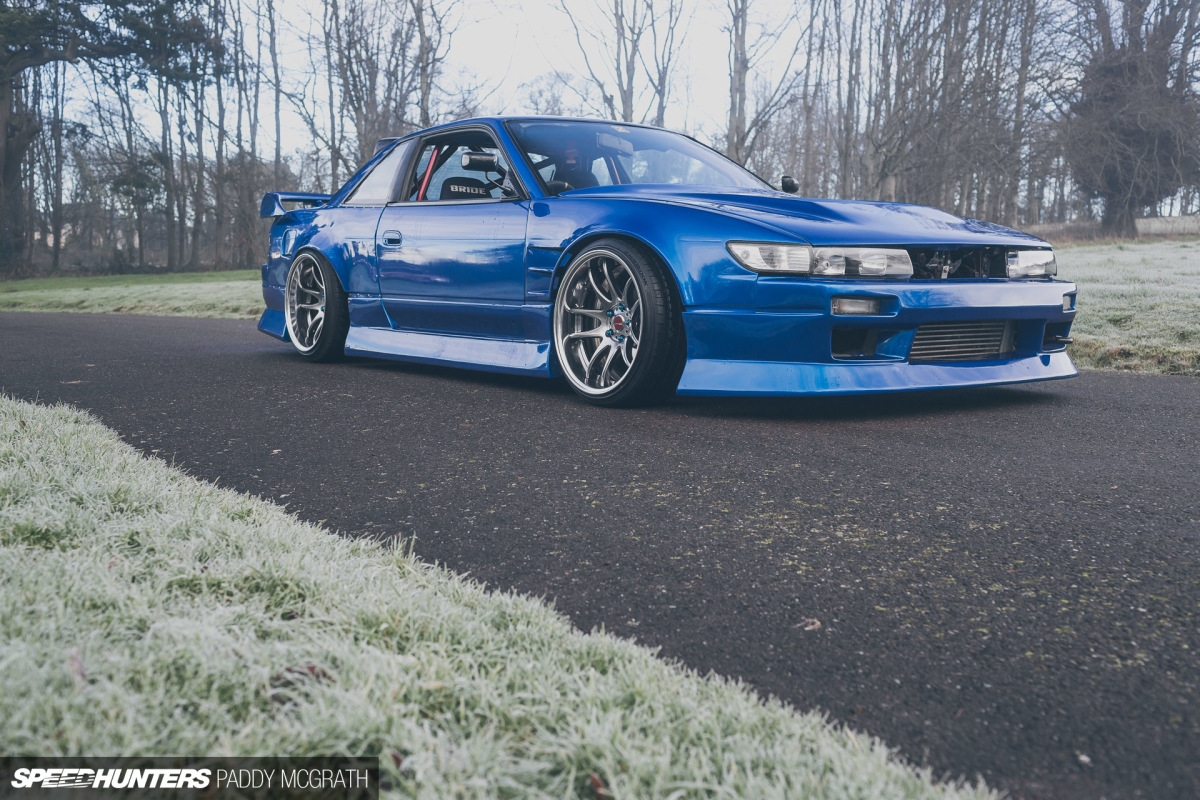 This is very much a car where style is a key component.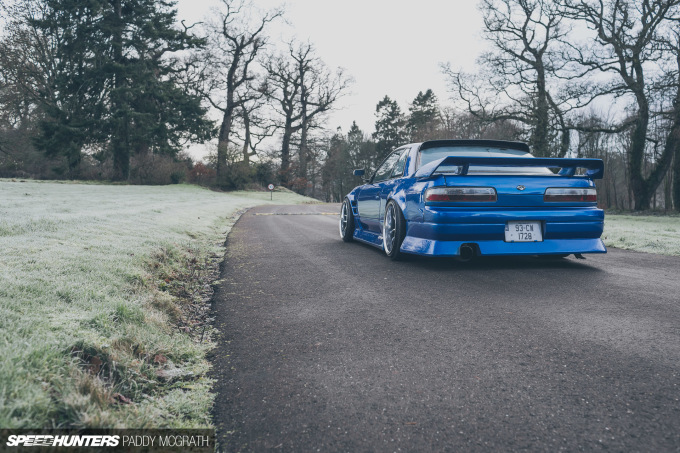 Style is not something I would immediately associate with Ireland either; for every exquisite build I've featured here, there are 10 others where style is completely absent. It is improving though, and whilst no one can be faulted for their enthusiasm, it still remains a harsh reality that some might not want to hear.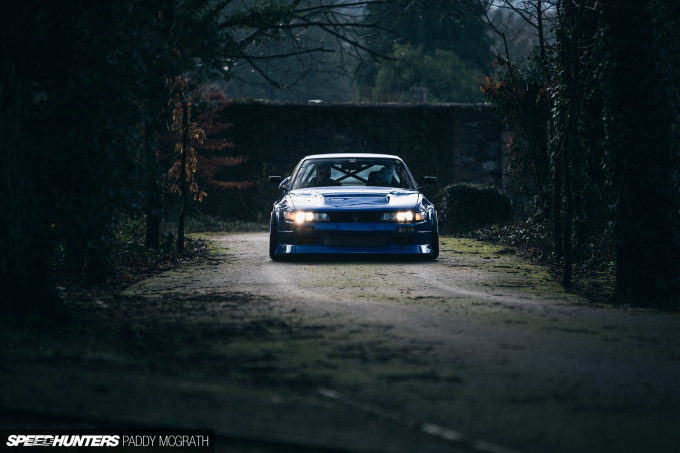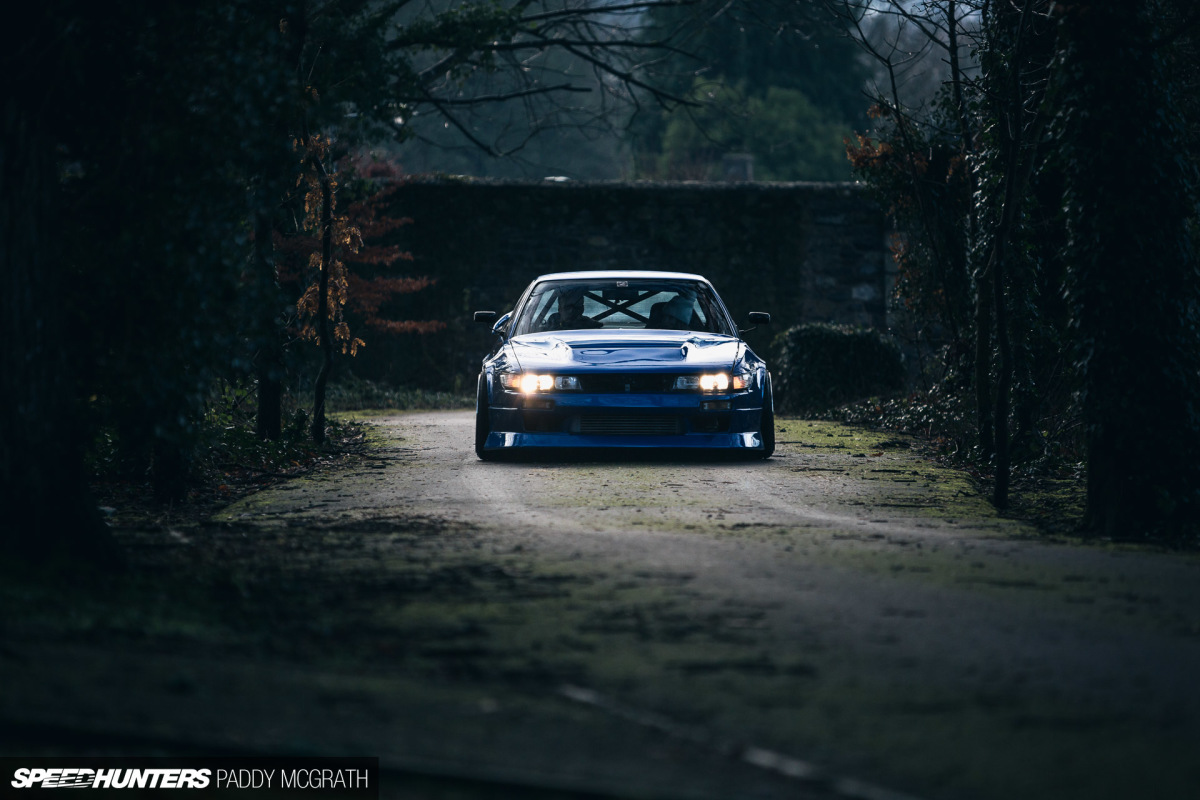 Fortunately, Alex Shannon, the re-creator of this particular car, had a strong idea and followed through with it.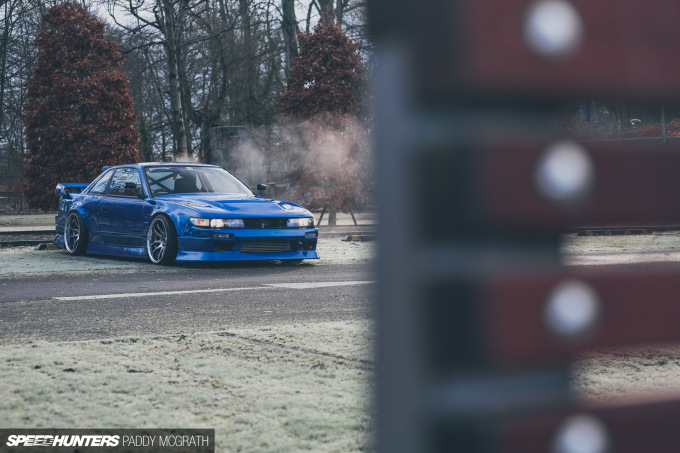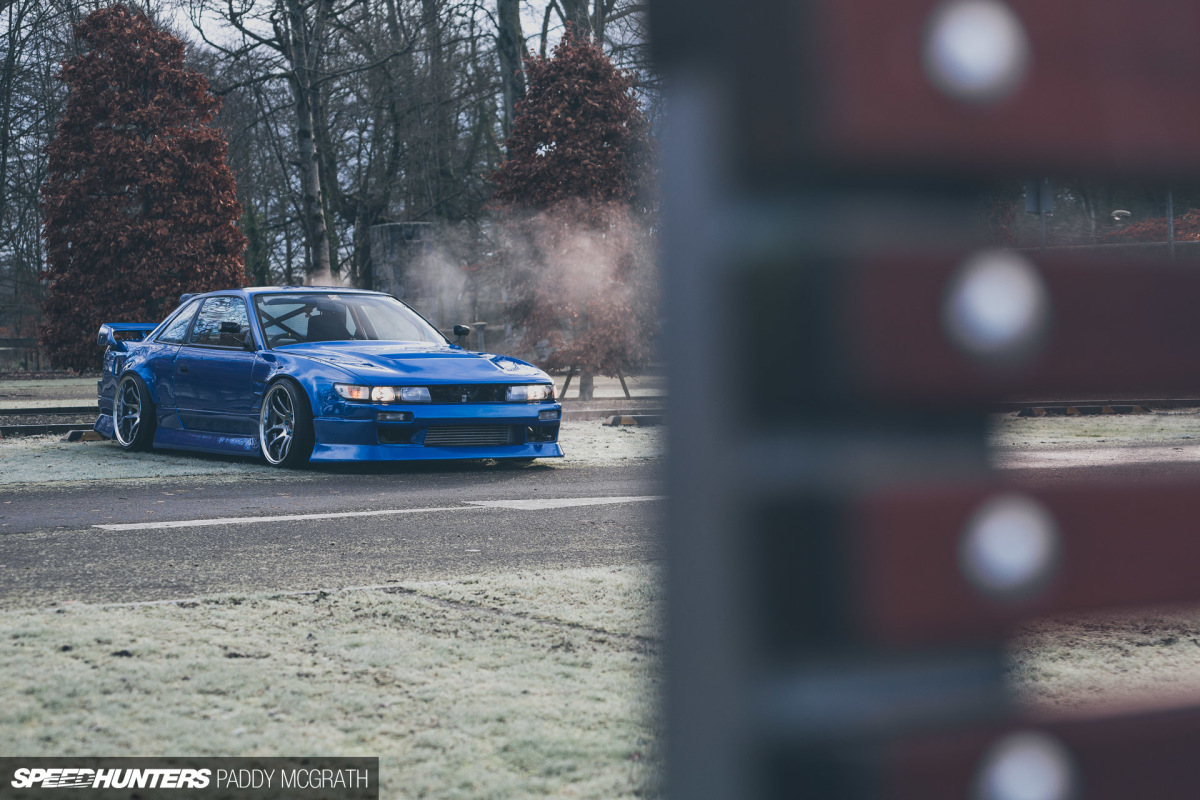 I would probably go as far as saying that he improved upon its previous incarnation – several times over.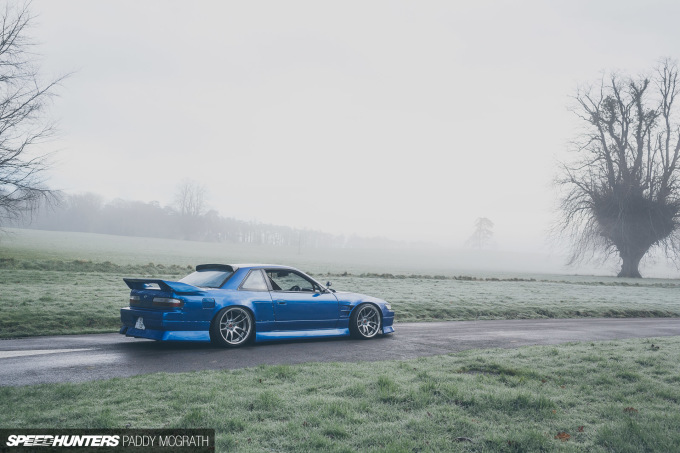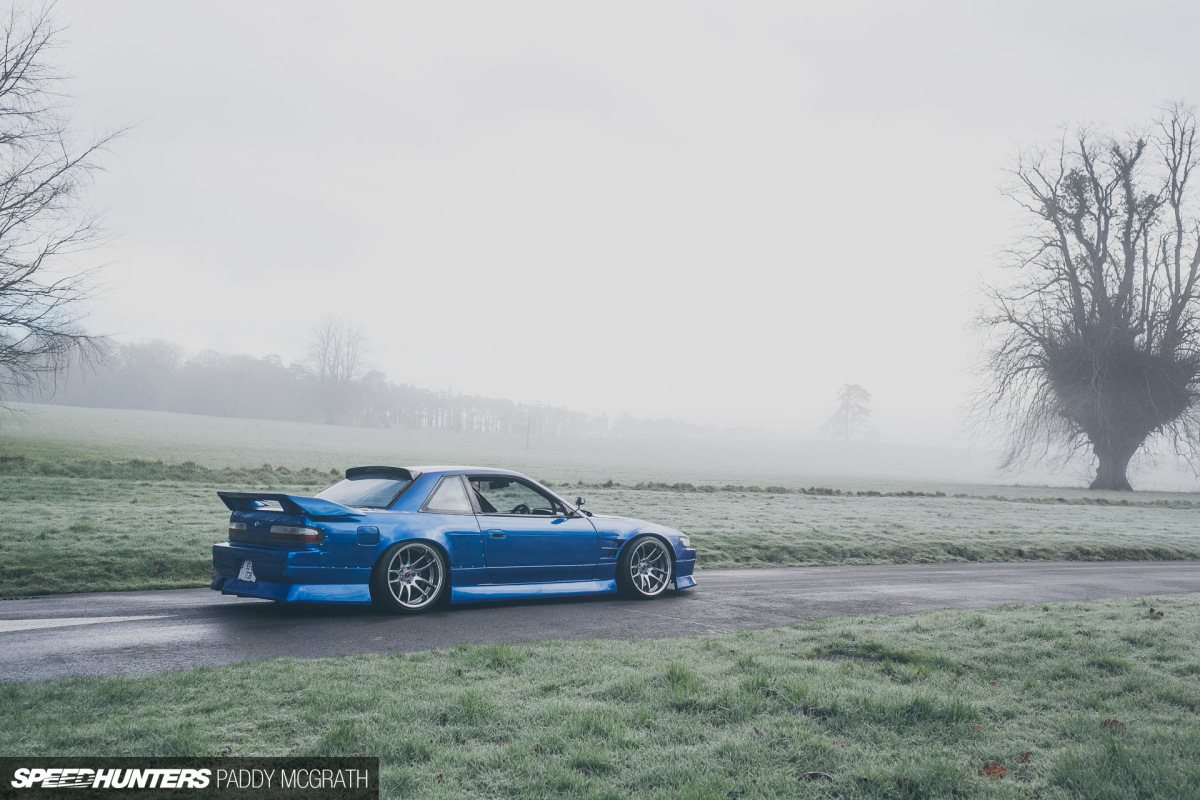 This is for a couple of reasons, but for the most part I think it's because this car has a very strong sense of awareness. There's just enough here to remind people where it has come from, but also there's a more contemporary finish too.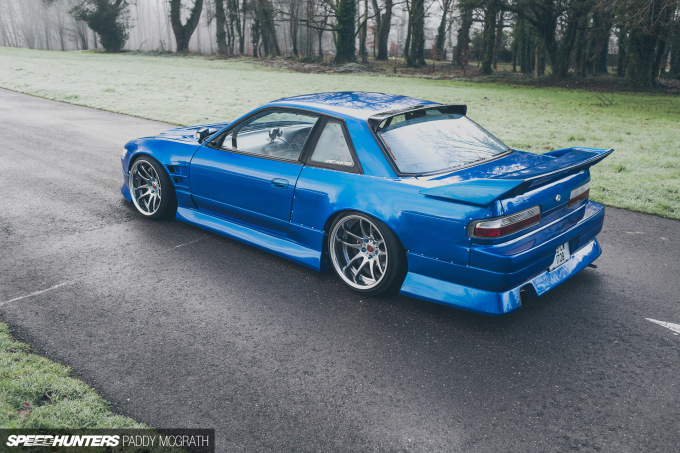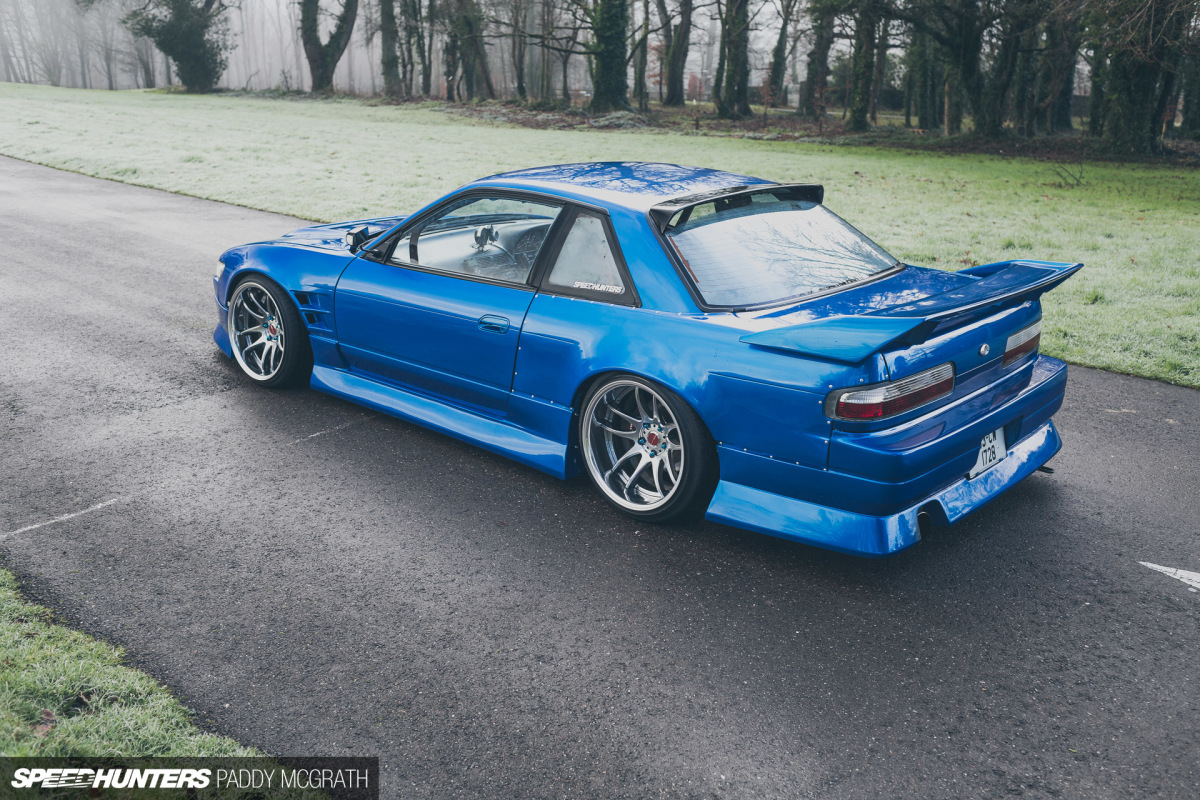 Instead of being a sole BN Sports car, Alex chose to mix and match a couple of other style houses' parts. So, whilst the front and rear bumpers, along with the side skirts and bonnet are BN Sports items, the rest of the car has been outsourced, so to speak.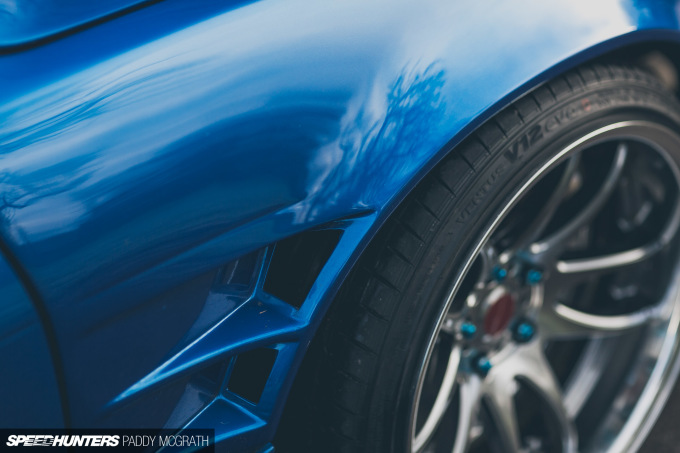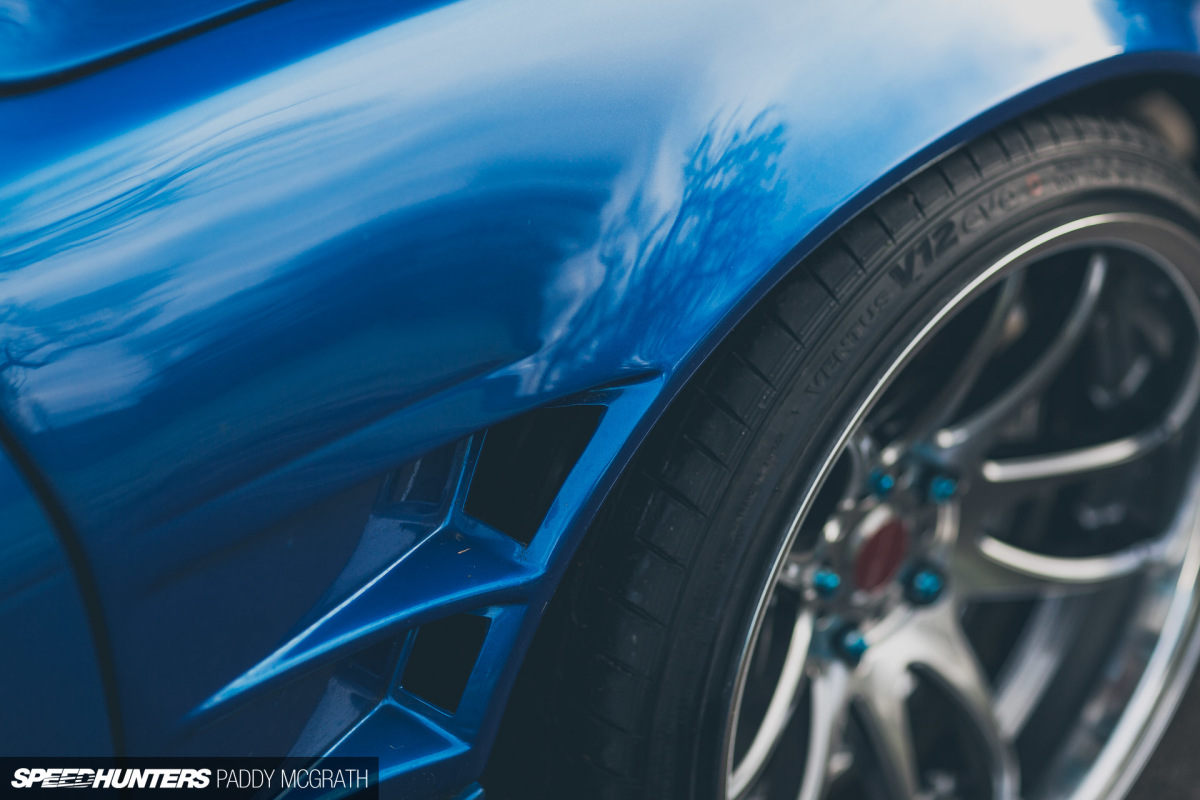 The fenders are Origin Labo fare; the fronts being vented and both ends adding 55mm of width either side.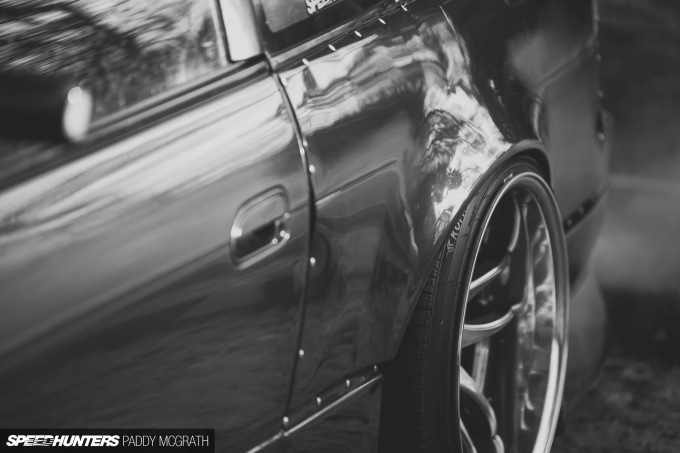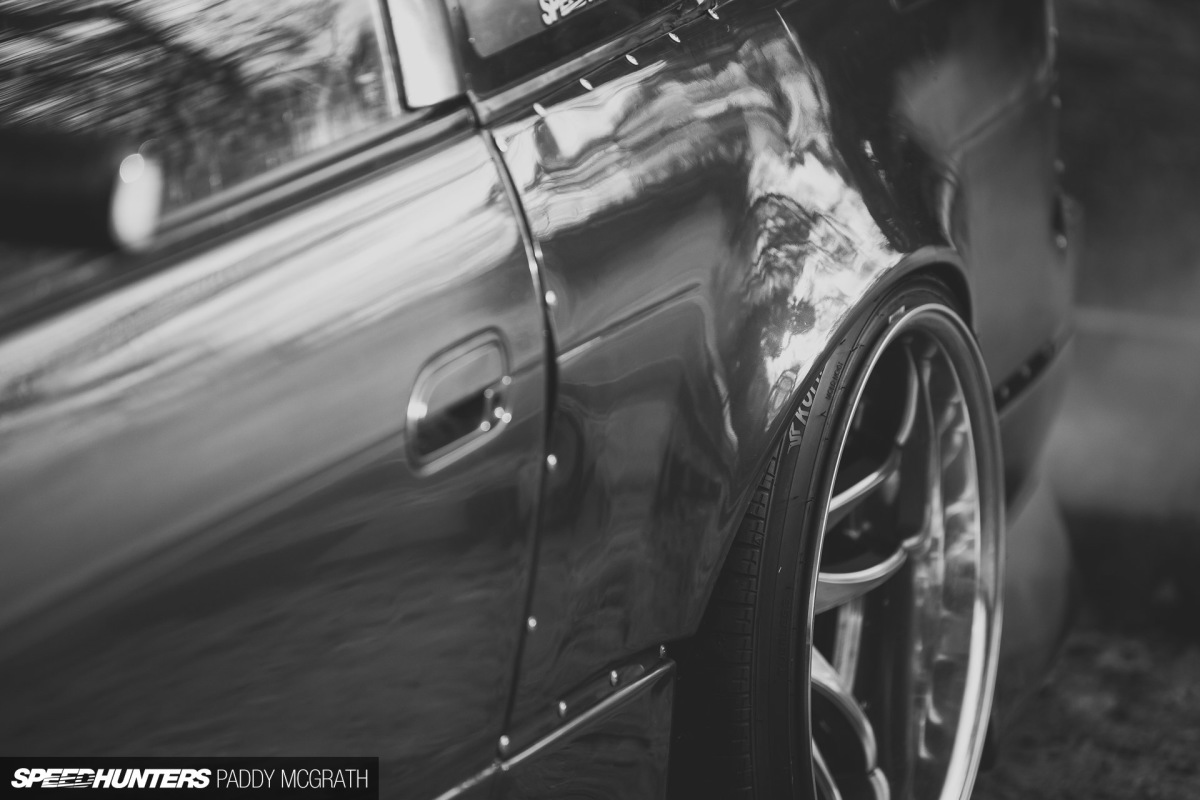 Even at that, the over-fenders aren't enough to contain the 18×11-inch ET-10 Work CR2P wheels, with the lips poking just beyond the outer edge of the arch. It's a look revered by some and despised by others, but with a car like this it's exactly what's required.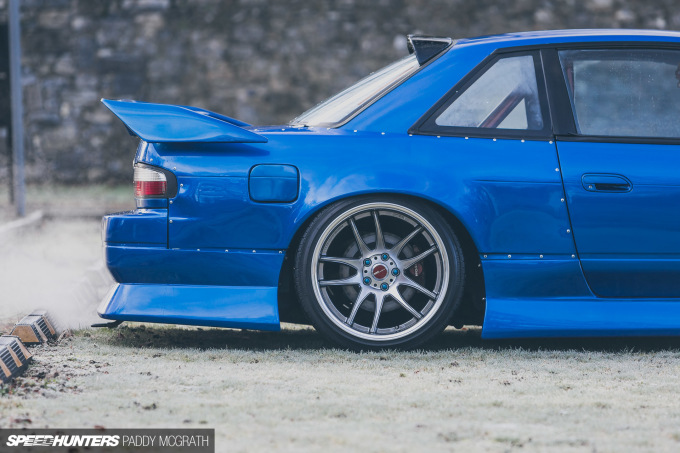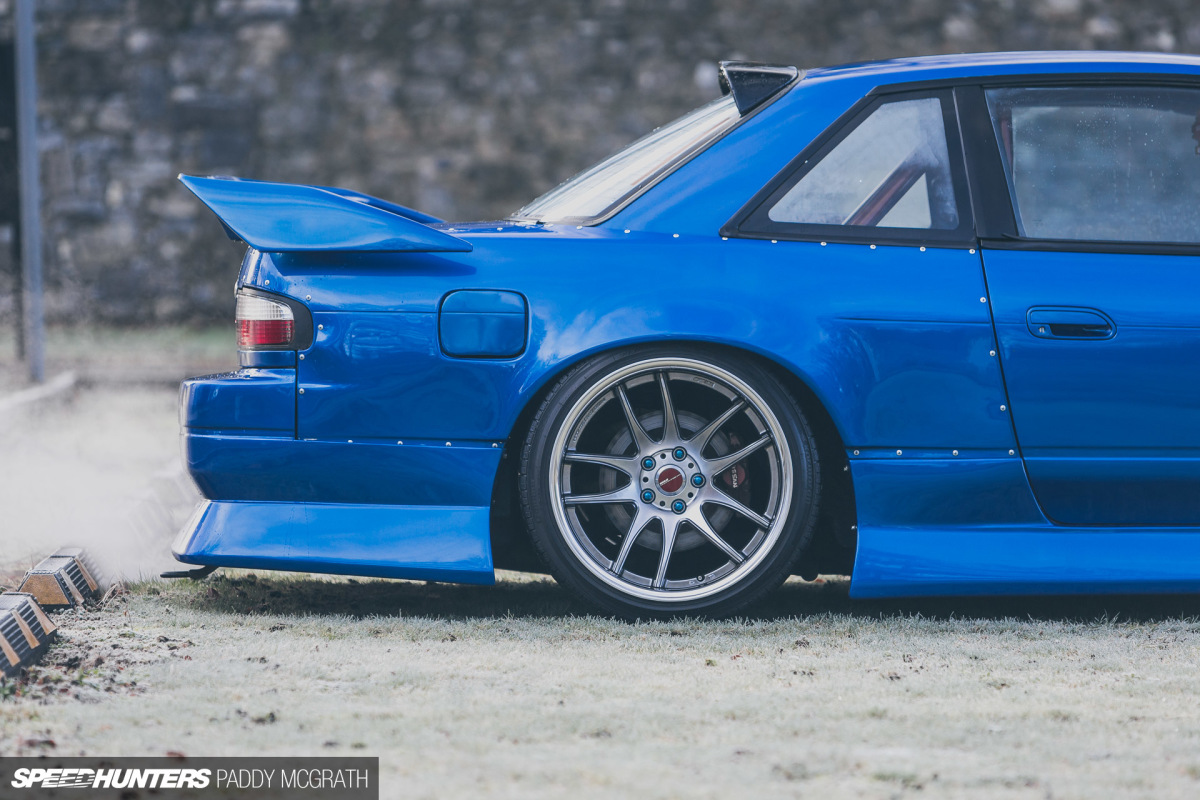 The original GT-style wing, which hung low and far off the rear previously, has been replaced by an arguably more suitable 326 Power item, accompanied by a D-Max roof spoiler. Is it a look that's going to appeal to everyone? No, but that's the point.
Style & Substance
Mind you, it's not just a pretty face either. A lot of the work beneath the skin that was carried out in Japan has either been retained or improved upon.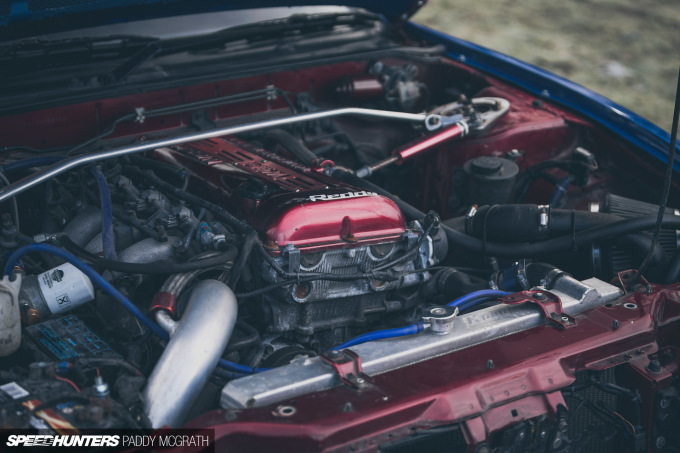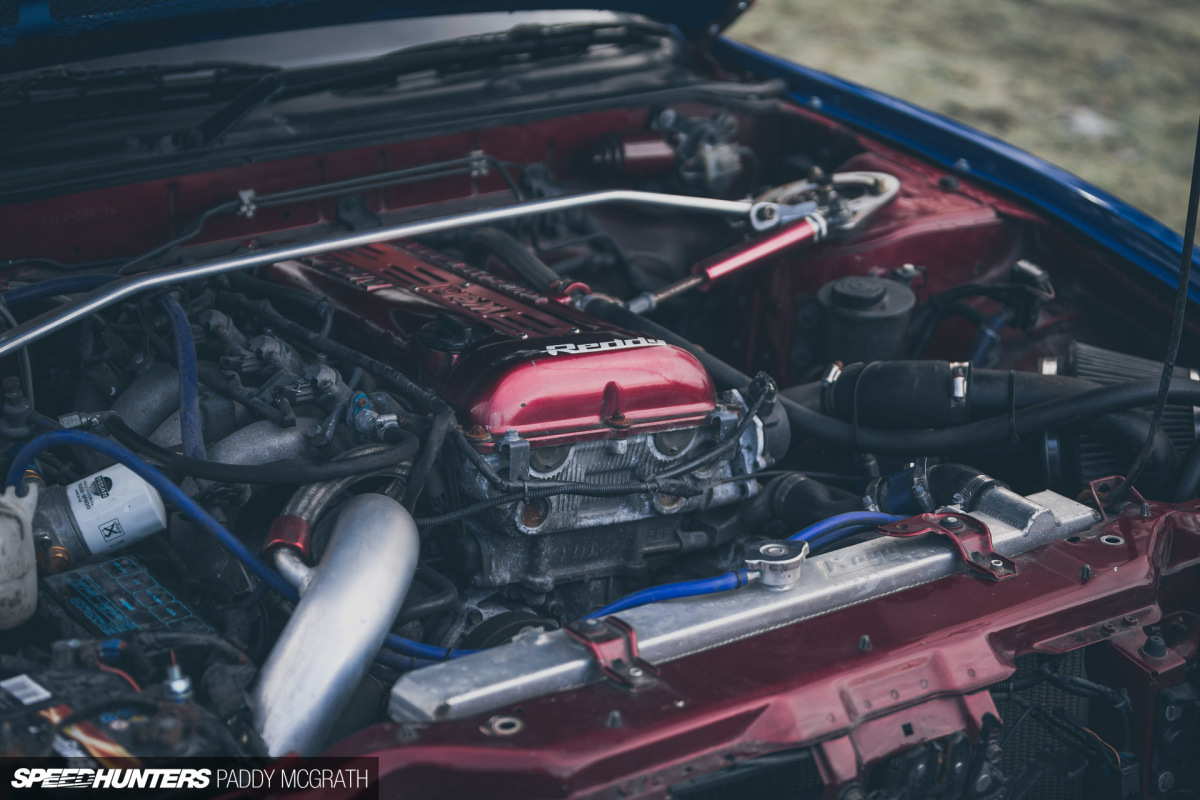 You couldn't say it's tidy in comparison to the wire-tucked and shaved bays that have become more and more common as of late, but I can't tell you how happy I am to see a tuned SR20DET in here. I love a good swap as much as the next guy, but it's so pleasing to see Nissan's famous turbo four-cylinder still getting some love.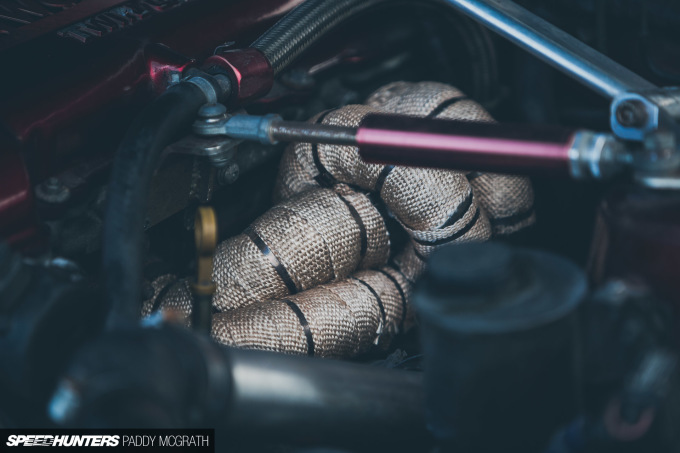 It's a potent setup too; that distinctive lumpy idle is courtesy of Tomei cams. The boost is provided by a HKS GT2530 mated to a heat-wrapped HKS manifold running at 1.2bar (17.6psi) and enough for somewhere around 400hp.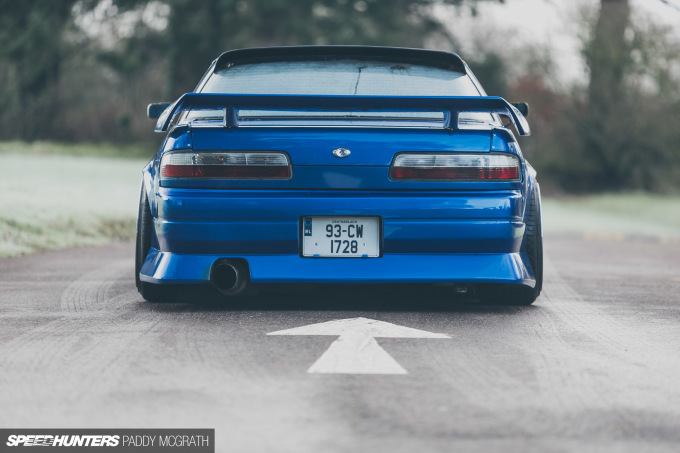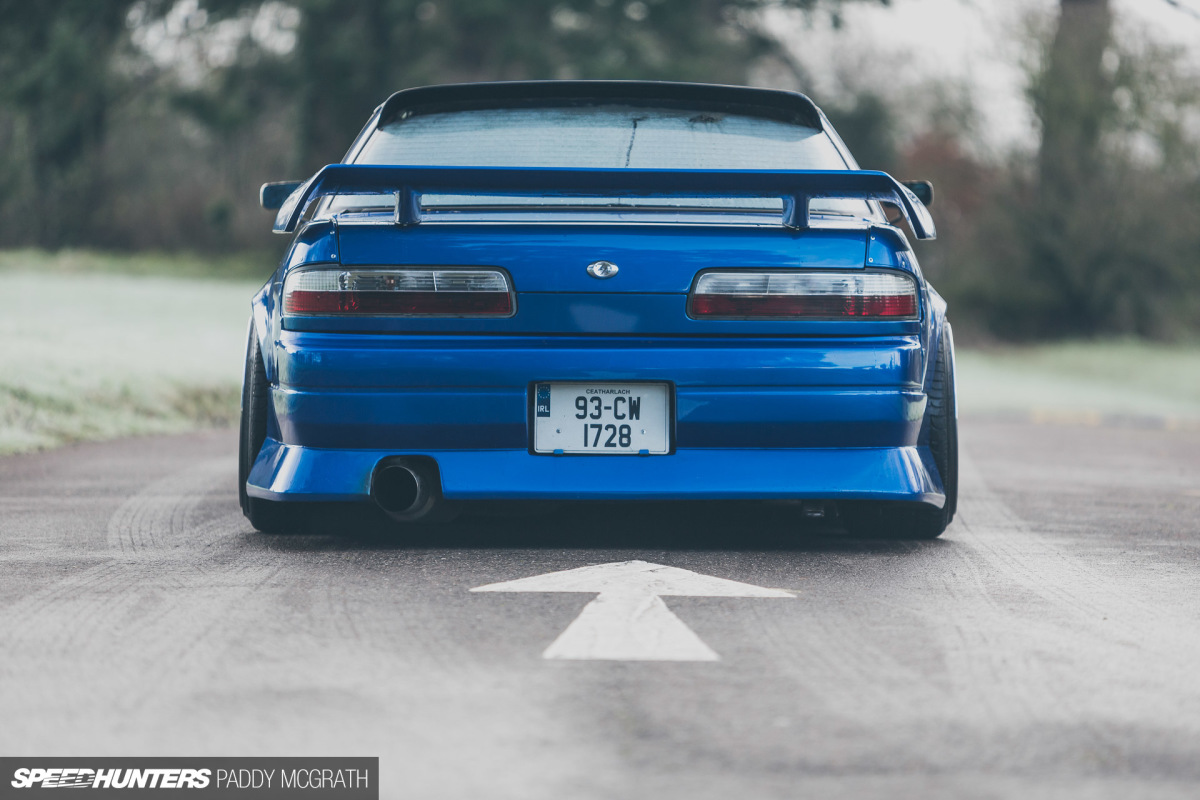 The power is sent rearwards, initially through a lightened flywheel and Exedy clutch before passing through the gearbox and eventually a Cusco LSD to transmit it to the road. It might be low, it might poke rim and stretch tyre, but it still moves like a 400hp street car should.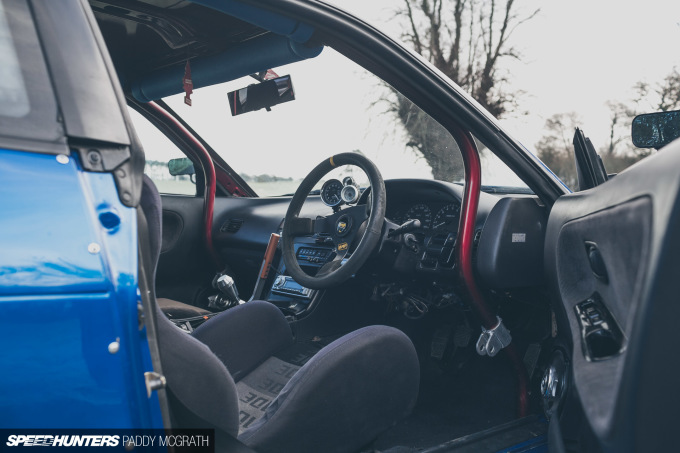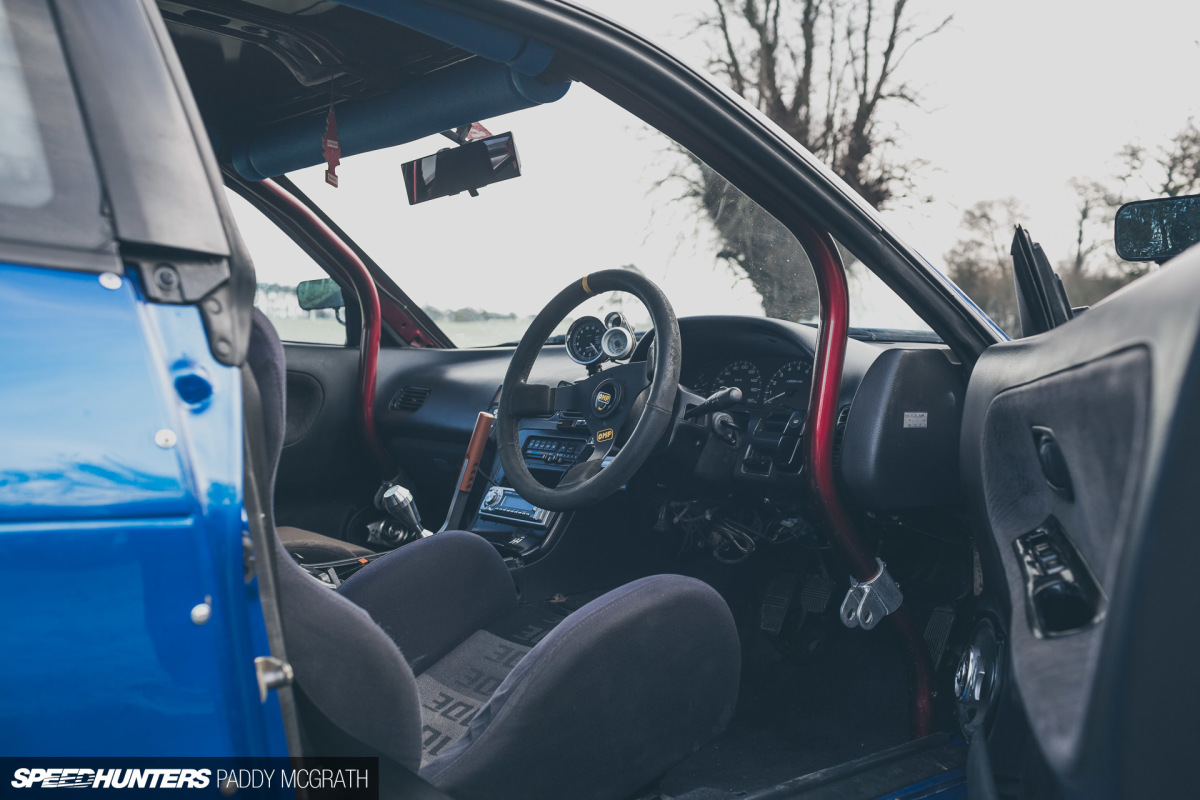 The original bolt-in rollcage has been retained, but it's now correctly fitted with the appropriate padding for a street car.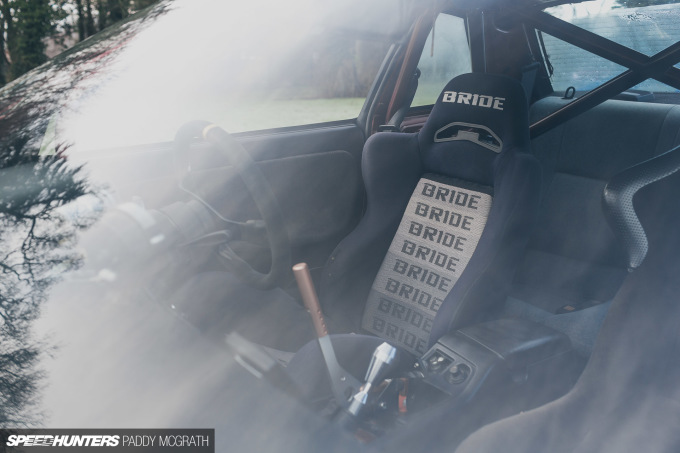 An OMP wheel, Bride Brix seat and a hydraulic handbrake lever along with an FC Commander for the A'PEXi Power FC engine management system are the highlights within the cabin. It's simple but effective.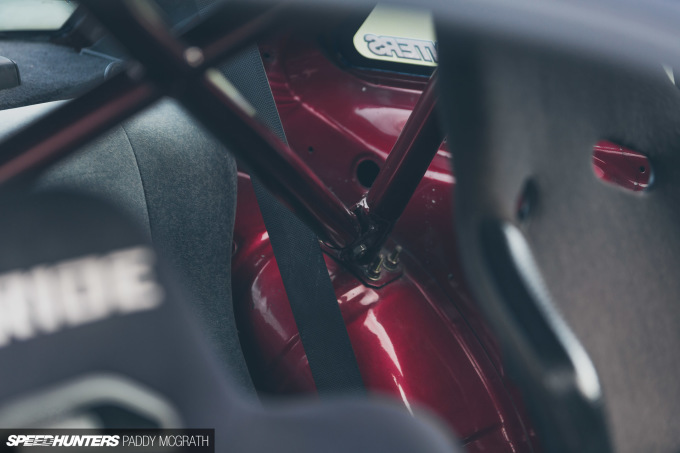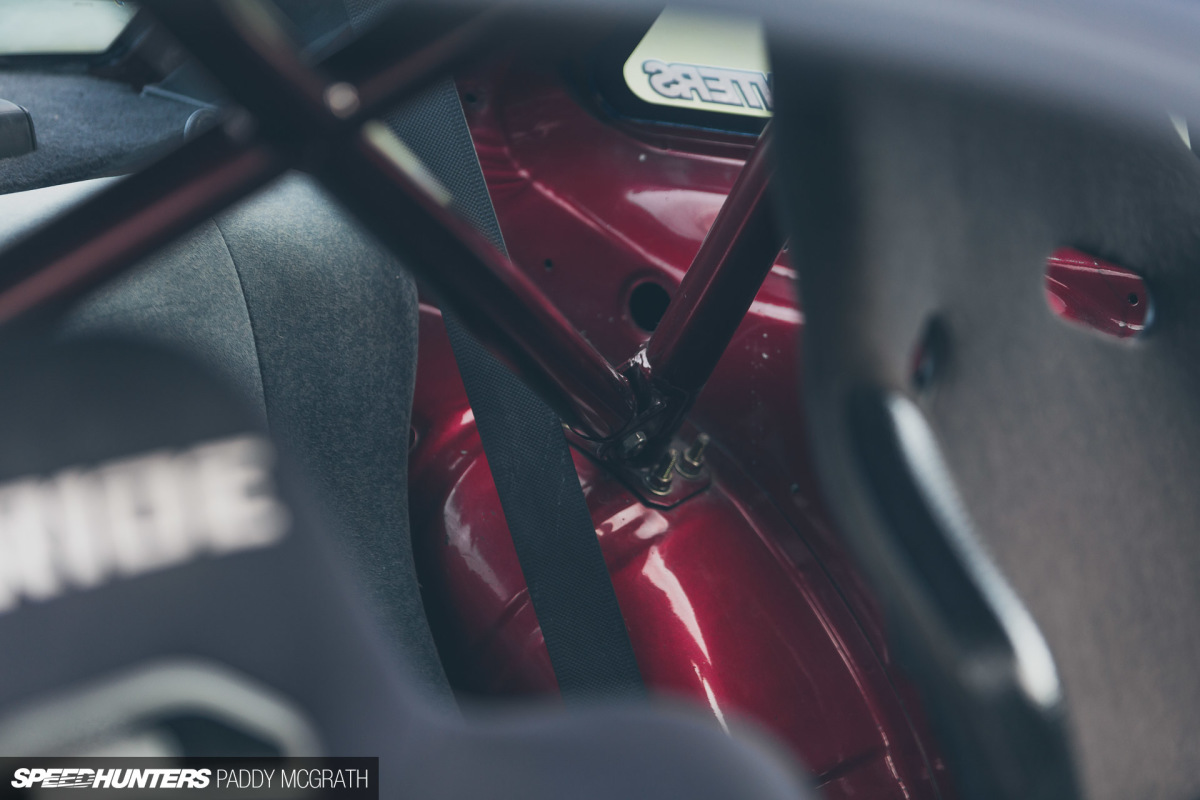 If you look closely enough, you'll notice the candy red interior which matches the engine bay; something Alex chose to retain from the original BN Sports build.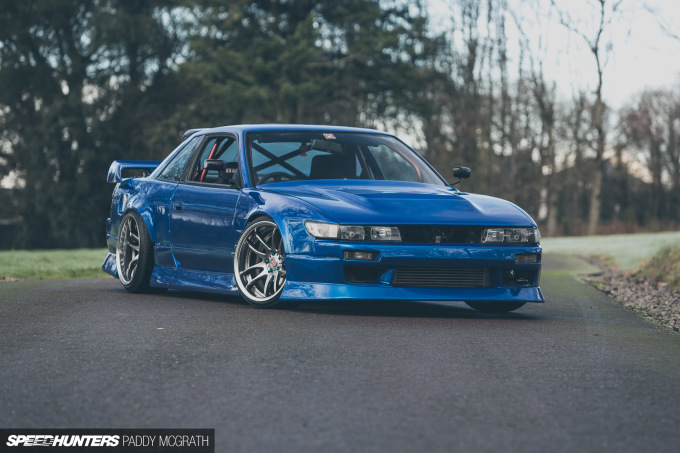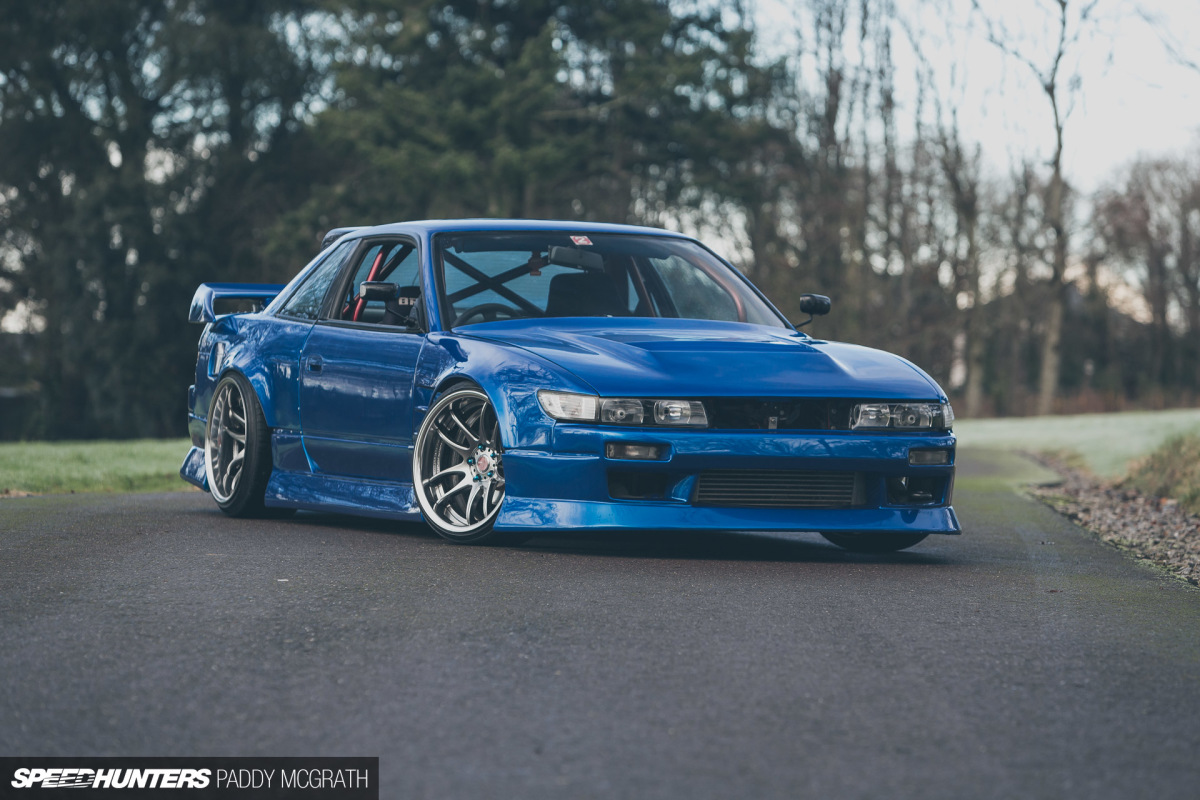 When looking at a car, any car actually, you always need to keep in mind that these are often a reflection of the owner's and not your own personal tastes. Cars are our way of expressing ourselves.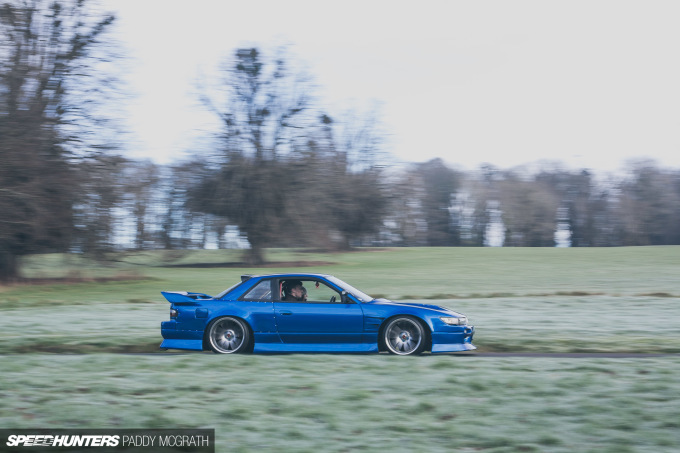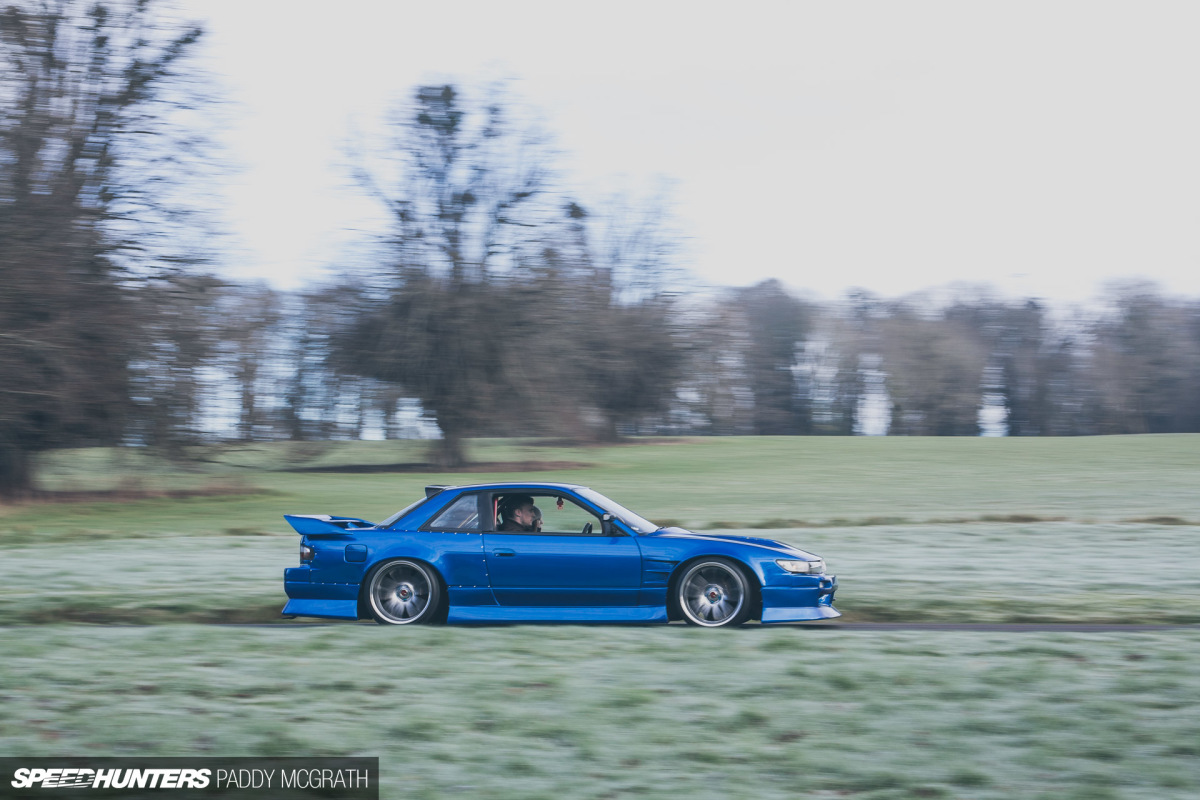 It would have been all too easy to keep the car as BN Sports had created it, but then it would have just been a case of taking care of someone else's creation. And really, what's the point of that? What pleasure is there to be found in being a caretaker or guardian of a car, looking after it for the next owner?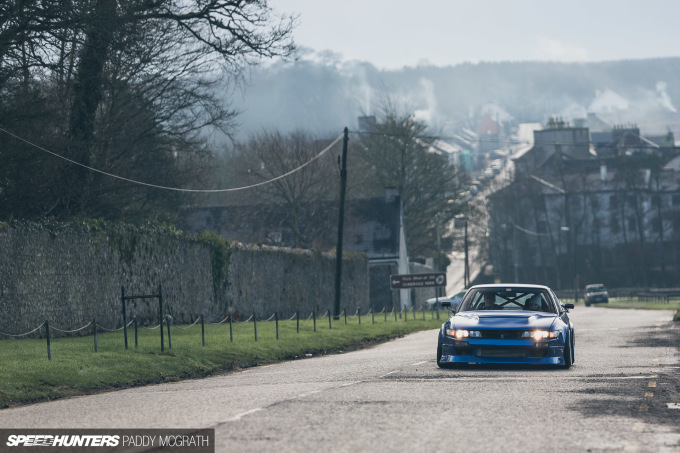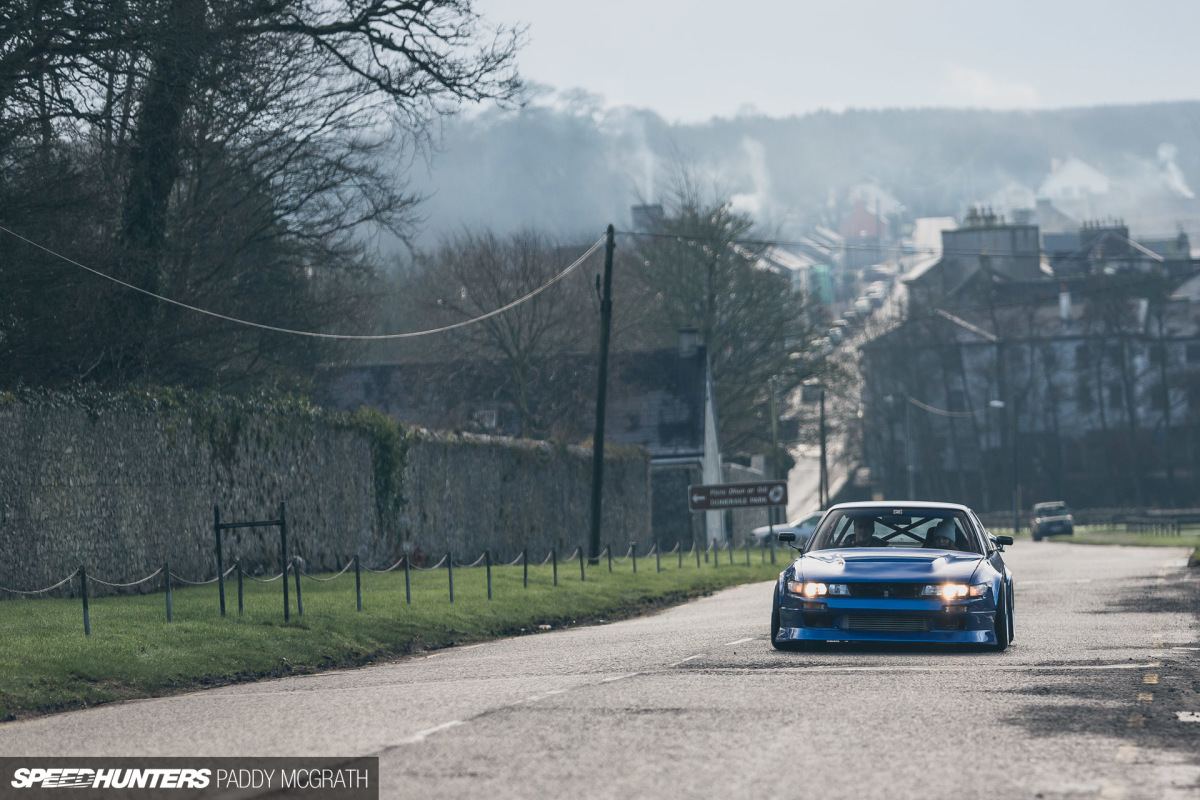 For me, and I'm sure for others, this will always be that BN Sports Silvia PS13. What Alex has done however is simply start another chapter in this car's life and found a way to take his own enjoyment from it. He has kept enough of the car's original DNA to be respectful of its history too.
And really, what's wrong with that?
Paddy McGrath
Instagram: pmcgphotos
Twitter: pmcgphotos
paddy@speedhunters.com
Alex Shannons's Nissan Silvia PS13
Numbers
Max Power: 400hp
Engine
SR20DET, HKS GT2530 turbo at 1.2bar, HKS manifold, larger capacity Ssump, Tomei 256-degree cams, Sard 550cc injectors, dual electric fans, Walbro 255lph fuel pump, A;PEXi Power FC & FC Commander, Koyo radiator, Trust GREX oil cooler, GReddy Profec B boost controller, GReddy front-mounted intercooler kit, Trust GREX oil filter relocation kit, Z32 AFM, Kakimoto Racing exhaust
Driveline
SR20 5-speed gearbox, Cusco LSD, Exedy clutch, lightweight flywheel
Suspension/Brakes
Fully adjustable BC Racing coilovers, ECR33 Skyline callipers (front/rear), adjustable front tension rods, adjustable rear upper arms, 2x adjustable rear suspension rods
Wheels/Tyres
Work Emotion CR 2P wheels with Full Reverse V24C barrels & Deep Concave faces, 18x 9.5-inch ET0 (front), 18×11-inch ET-10 (rear), Hankook 215/35R18 (front), Kumho 245/35R18 (rear), 30mm spacers
Exterior
BN Sports side skirts, BN Sports FRP bonnet, BN Sports front bumper, BN Sports rear bumper, Origin +55mm front vented fenders, Origin +55mm rear fenders, 326 Power wing, D-Max roof spoiler, brick headlights with clear lenses, 50/50 rear lights, custom metallic blue paint (all exterior work done by Mikey Walsh at Fine Auto Body Repairs)
Interior
Candy apple red engine bay & interior, full rollcage, Bride Brix bucket seat, hydraulic handbrake, OMP steering wheel
More Nissan Silvias on Speedhunters
Cutting Room Floor