Ah, the MkIV Toyota Supra.
The first thing that comes to mind lately is that meme video of the guys in a car wash yelling "Is that a Supra?!" and one of them proceeding to spray his glasses with Windex. It's truly a classic reaction, right? But what is it that's helped the Supra gain its reputation as one of the most iconic Japanese performance cars from the 1990s?
Some say it's the JZA80's timeless design, which still strikes us as one of the most beautiful cars to have ever come out of Japan. Others preach that it's the potential of ridiculous horsepower numbers from its demon six-cylinder turbo engine, the 2JZ-GTE.
But for Eric Lam, the owner of this car, it's a little deeper.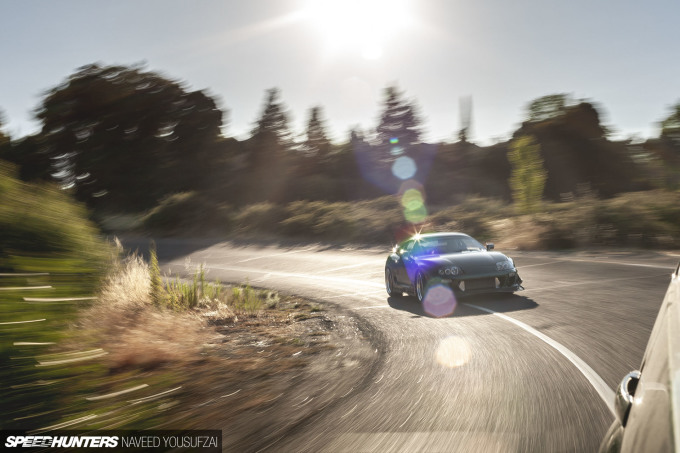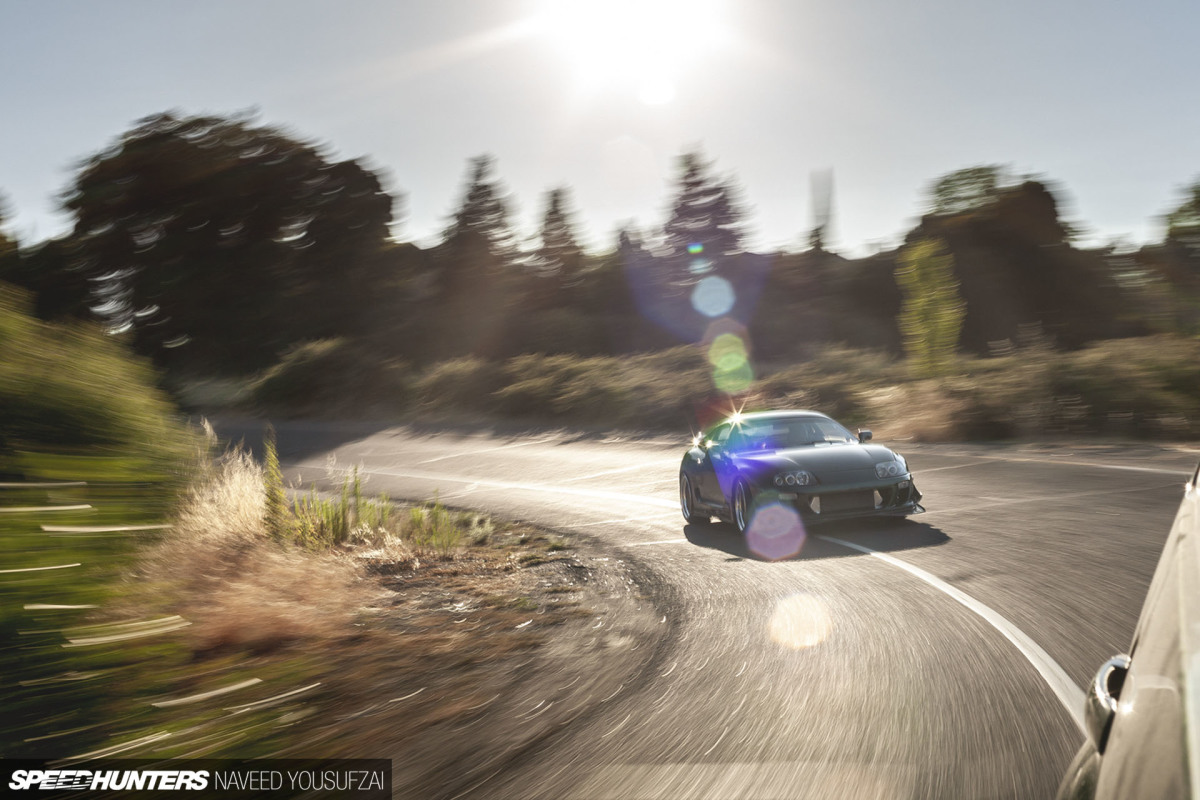 Eric's love for the Supra started at a young age back in the '90s. In his words, "the Supra was the Chevy Camaro of my generation." Woah, pump the brakes, man. Can we really say that the Supra shares that type of homologation credit? Well, digging into its roots, its predecessor was the iconic 2000GT, and Toyota's success with that sports car proved that the Japanese automaker knew performance. Fast forward to the '90s with the MkIV Supra debut, and it's easy to see where the inspiration came from. The same sleek body lines and fastback design is paired with innovative engineering and aero dynamics, which in essence is what Eric was getting at with his comment.
With that said, Eric managed to purchase his dream car in June 2009 from a friend. Back then it was bone-stock with the exception of some Enkei RP-01s.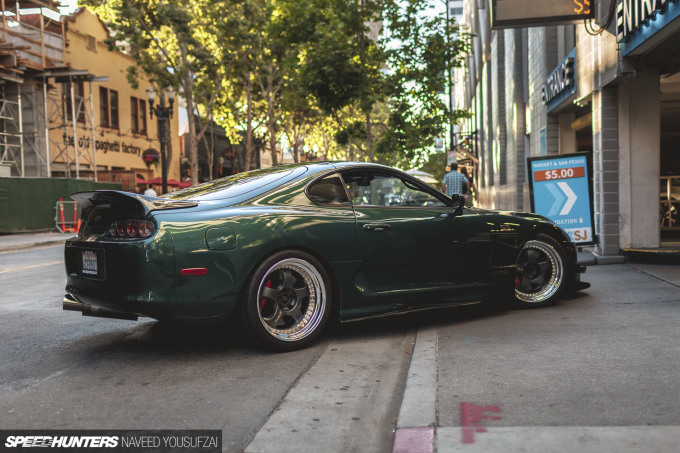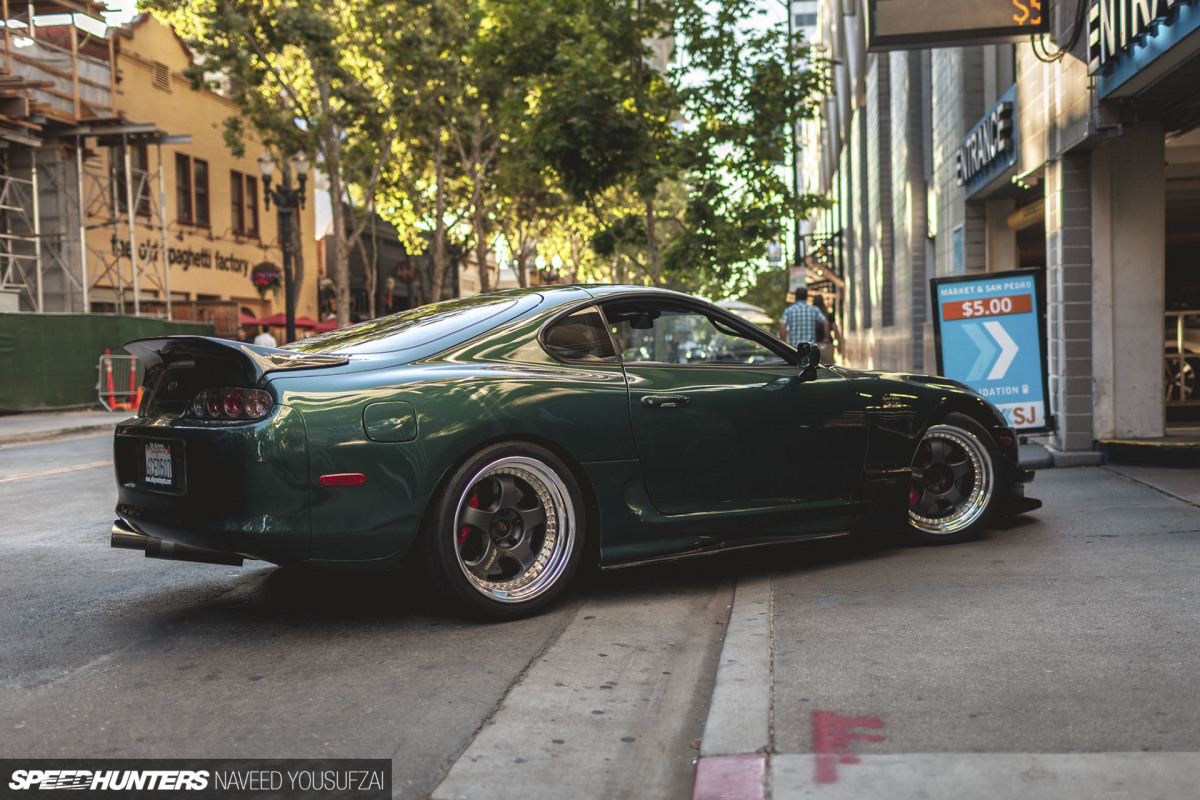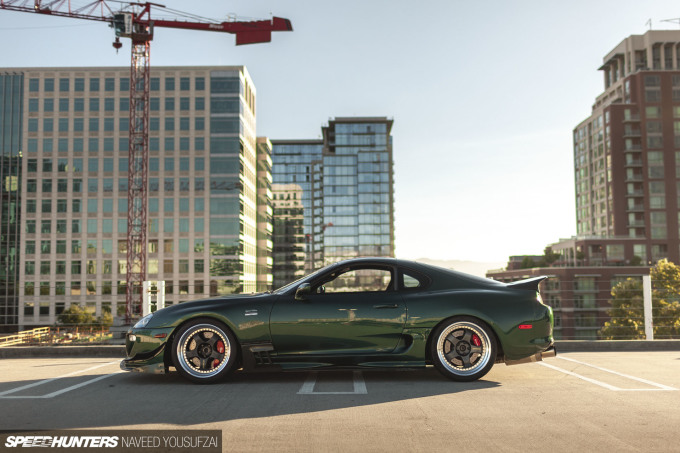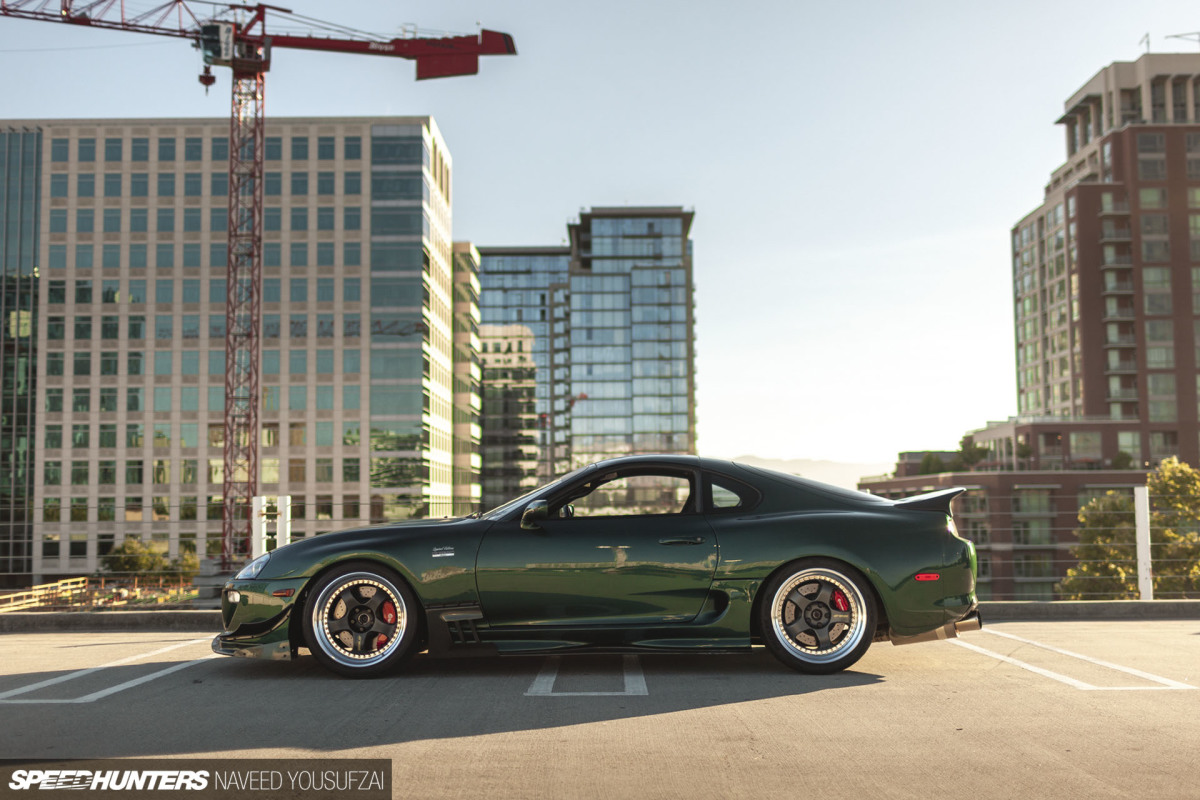 Coming from a modified MkIII Supra, Eric, who was 21 at the time, didn't have any intention to modify the car. His overall goal was to retain the car in its original form, as he felt it was already perfect.
But as all of us enthusiasts know, when the opportunities line up and the mod-bug bites, it becomes hard to leave well enough alone.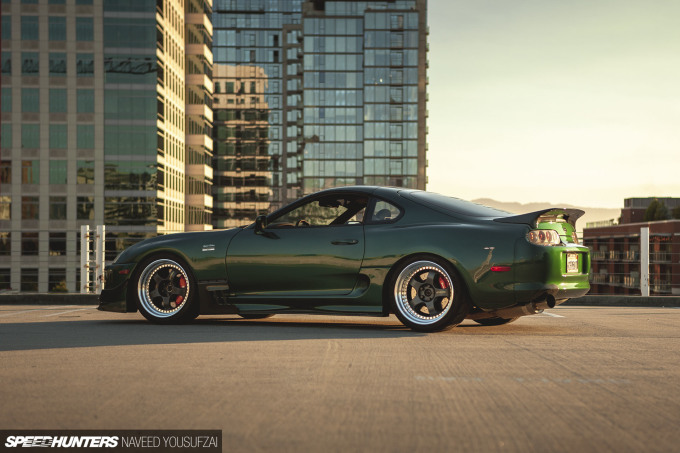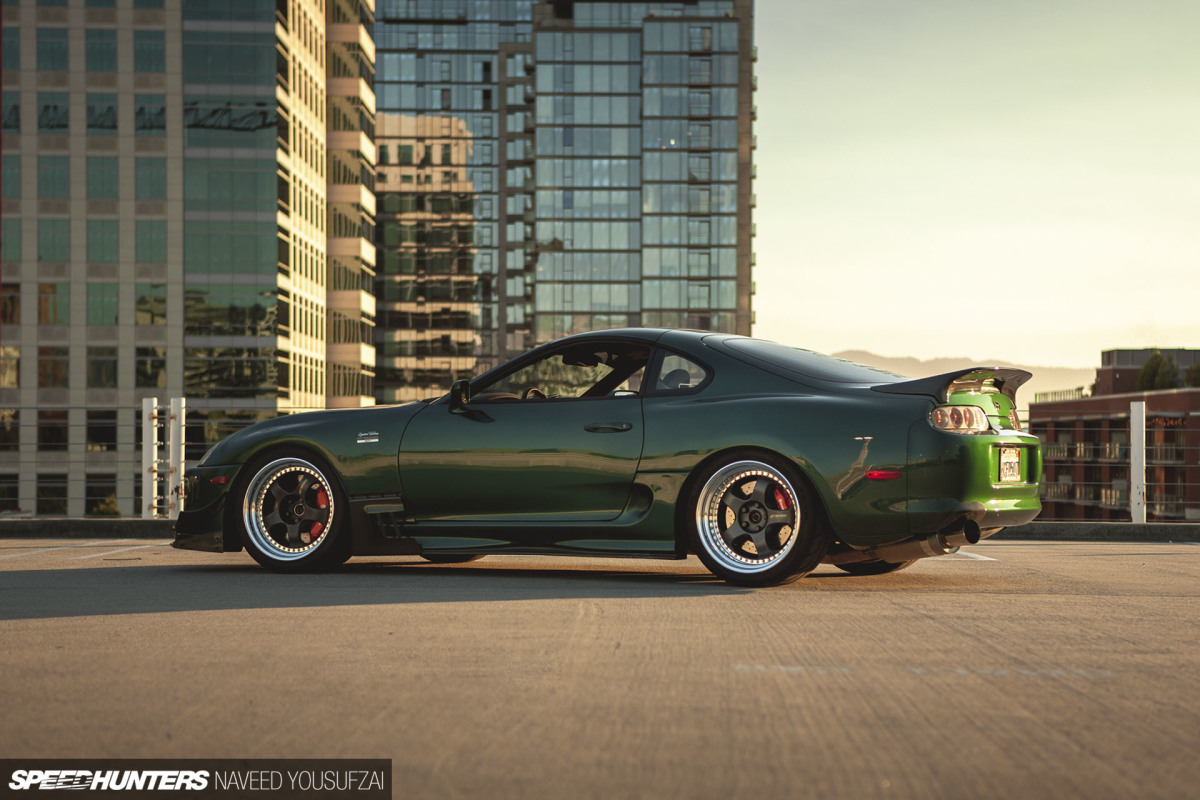 Over time Eric started envisioning his ultimate Supra, but what was originally going to be a simple bolt-on based build took a sharp turn in 2011 when the car was completely stripped down. It was around this time that new OEM JZA80 Supra parts were starting to disappear from Toyota's shelves, so Eric knew it was either now or never. The purchases began, and everything from weather stripping to firewall insulators and even new replacement OEM nuts and bolts were gathered in prep for the MkIV's revival.
When it came to the exterior, Eric knew that he didn't want to disrupt the Supra's lines, something most of the aero kits on the market at the time did with over-the-top angles, vents, flares, and twists. In the end he found exactly what he was looking for in an authentic Ridox body kit from Varis, accompanied by all the beautifully weaved carbon accents. This helped retain the original body lines and elegant fastback look, while adding that OEM+ feel and slight touch of aggressiveness. It balances very well, and is genuinely proven to help aerodynamic drag and downforce. But this wasn't enough for Eric; he took it a few steps further by adding widened front fenders (1-inch wider than stock), an Abflug rear spoiler, and '98+ OEM headlights and taillights.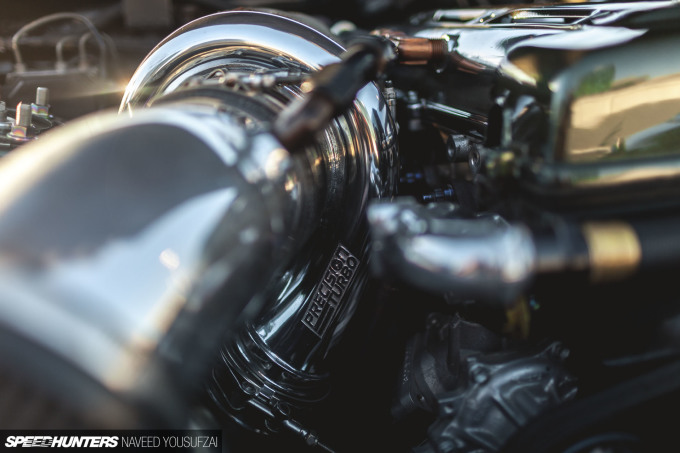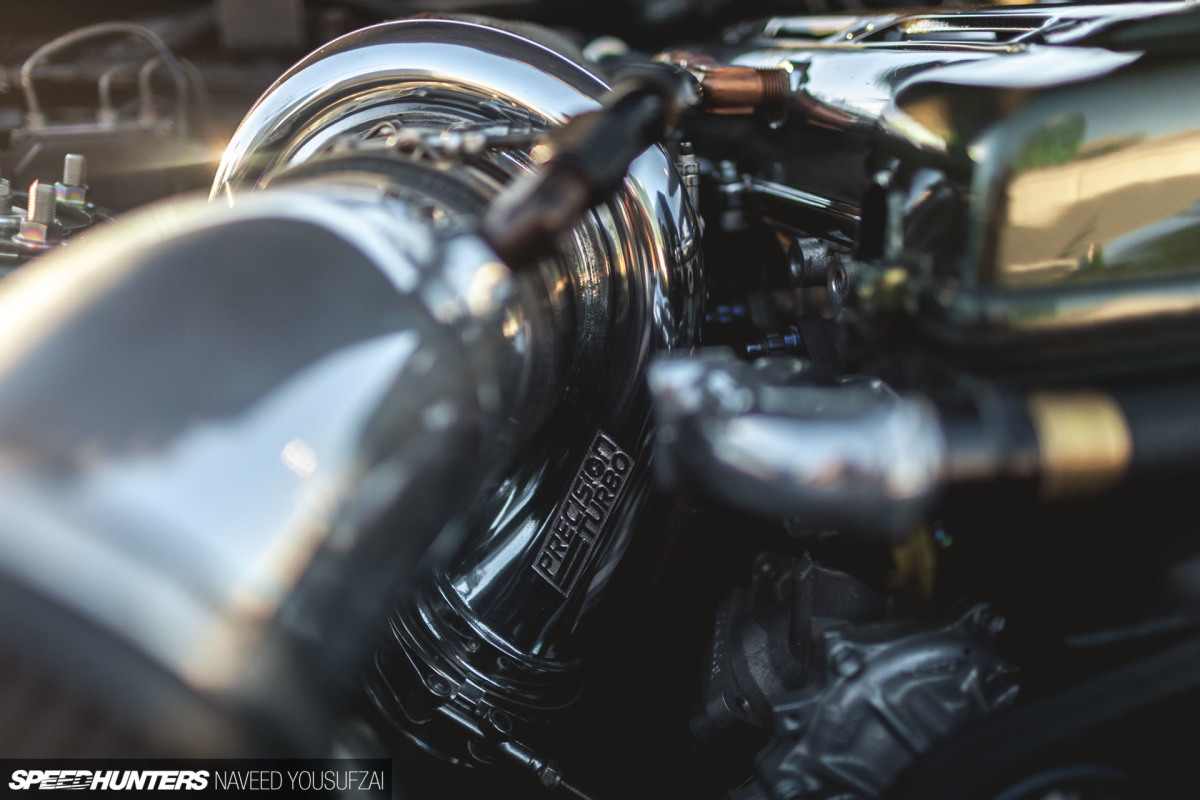 In breathing some fresh life into the Supra's engine, it's been a slow and steady process with no shortage of research and analysis being put in to decide the best route to take. Eric's ultimate goal is to do a full 3.4L, 1,300whp build, but that's something that will come in the future. For now, a Precision Turbo 8385 big single with all the supporting modifications does nicely. At around 24psi of boost, this JZA80 makes just over 800whp and about 600wtq, reliably.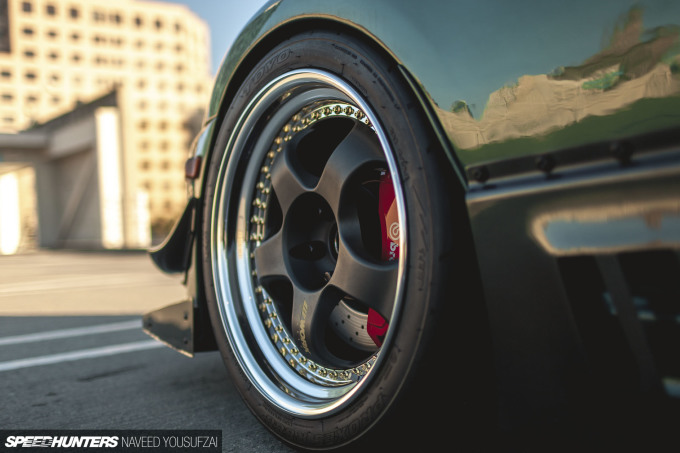 Of course, with that sort of power, the choice of suspension, wheels, brakes, and tires is critical. The Supra's timeless look is enhanced with a set of 19-inch Work Meister S1Rs wrapped in Toyo Proxes R888Rs, and they are perfectly filled by the Brembo 6-piston brake package up front and 4-piston setup in the rear. KW Variant 3s were an easy choice for Eric when it came to fitting coilovers.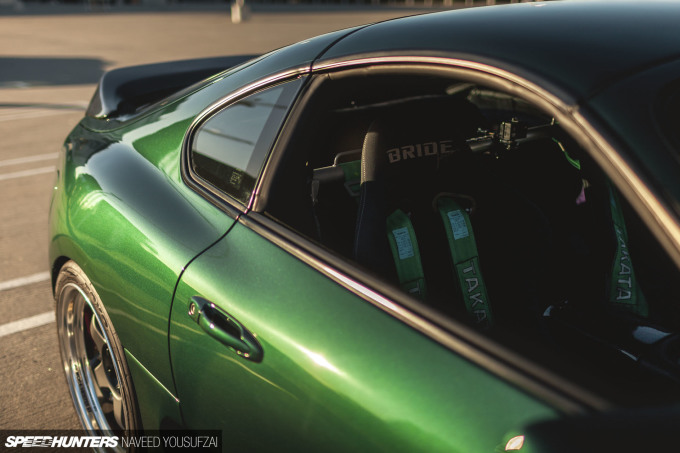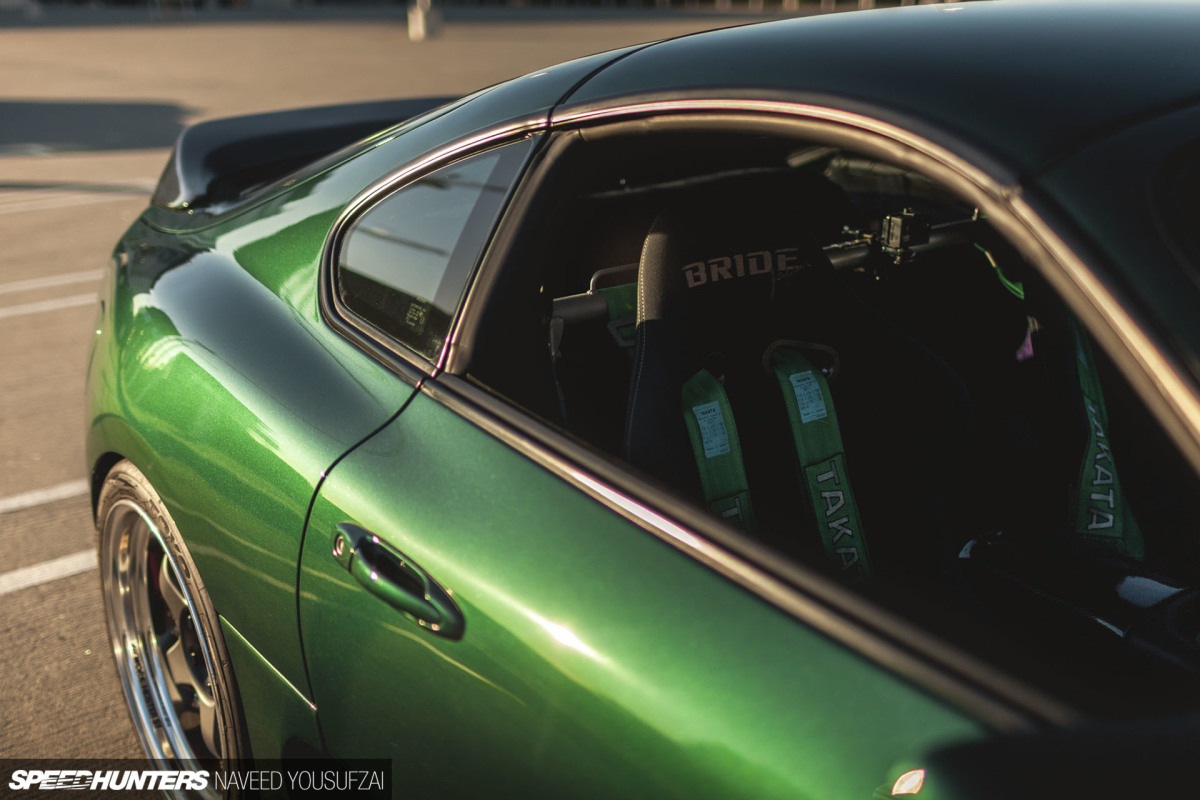 The interior has also seen its fair share of upgrades. The Bride Stradia II Venus seats couldn't be more perfectly suited for this car, as they come factory with chameleon paint that shifts from a candy metallic purple, to blue, but mostly a matching metallic green to the exterior. They serve their purpose in providing support for the driver and passenger, but seeing them alongside Takata Racing harnesses and a Personal steering wheel just makes you drool. Let's not forget the rare TRD 10,000rpm tachometer either.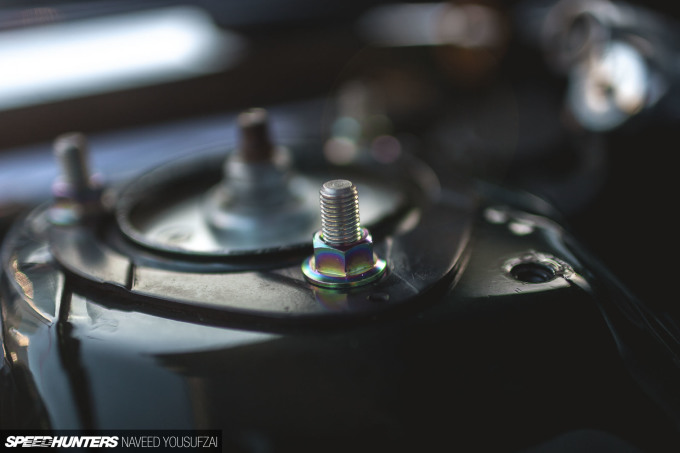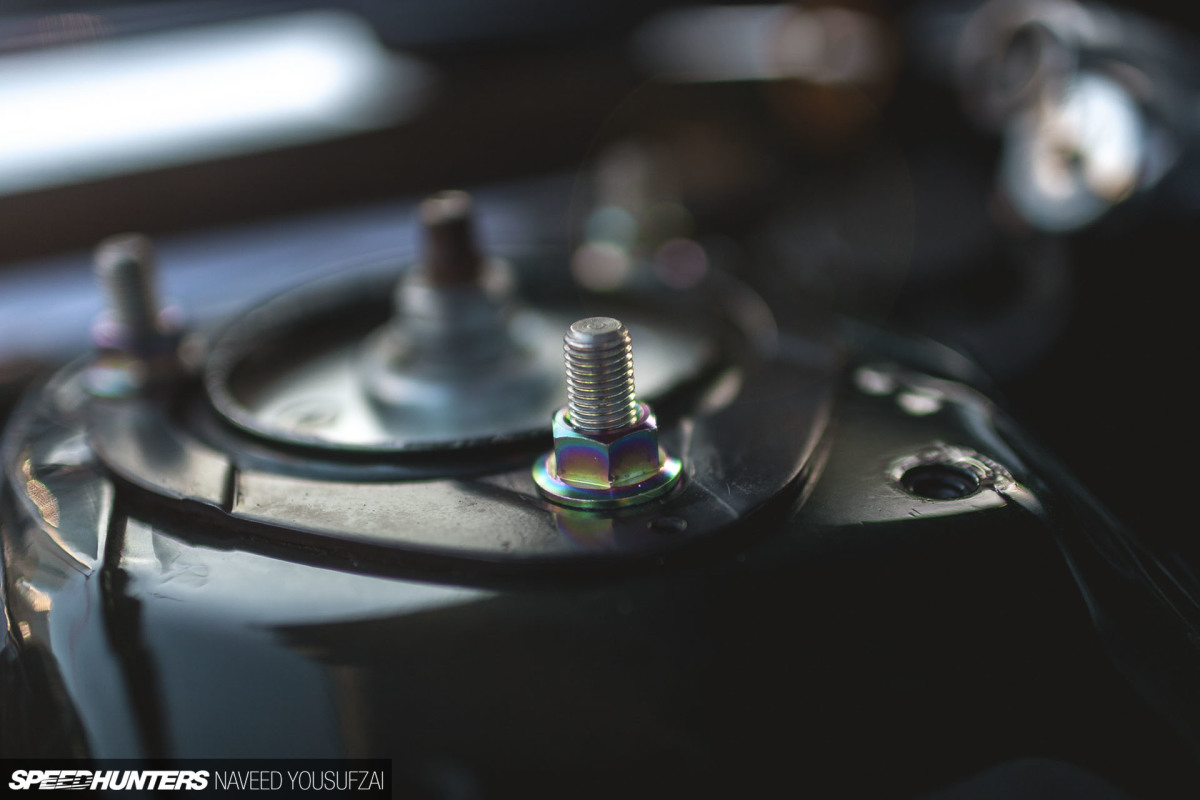 I could go on and on about the tastefulness of this build, but I'd end up writing a full novel. So the the final aspect I want to touch on is the attention to detail, which extends to every nut and bolt. How often can you say you've seen a build where the bolts for the top hats of the suspension are in torched titanium to match the hardware securing the radiator? This is where the build really stands out.
Anyone with the means can build a 1,000hp Supra and blow the doors off nearly everything its matched up against in TX2K half-mile races, but who can say they've focused this much in ensuring the quality of their build is concours level?
Am I overreaching with that last statement? You be the judge; you can catch this Supra on the MotorTrend booth at the Pebble Beach Concours d'Elegance (that's right, the holy grail of concours events) during Monterey Car Week in August.
Naveed Yousufzai 
Instagram: eatwithnaveed
How To join the IATS program: We have always welcomed readers to contact us with examples of their work and believe that the best Speedhunter is always the person closest to the culture itself, right there on the street or local parking lot. If you think you have what it takes and would like to share your work with us then you should apply to become part of the IAMTHESPEEDHUNTER program. Read how to get involved here.
Eric's Lam's Toyota Supra JZA80
Engine:
Toyota 2JZ-GTE 3.0-liter twin-turbo DOHC 24-valve inline-six, HKS 264-degree in/ex cams, Precision Turbo 8385 turbocharger, 2x TiAL MVR wastegates, TiAL Q blow-off valve, GReddy intercooler, DOC Race exhaust manifold, 2x Walbro 450lph fuel pumps, ID2000 injectors, Titan Motorsports fuel rail, Fuel Lab adjustable fuel pressure regulator, Aeroquip StartLite fuel hose, Virtual Works intake manifold, K&N air filter, custom dump-tubes, custom 4-inch down-pipe, custom 4-inch mid-pipe, HKS 4-inch titanium exhaust, TRD thermostat, GReddy oil filter relocation kit, Koyo Racing radiator, Lexus IS300 electric fans, PHR IS300 electric fan shroud, Spoolin Performance intercooler charge pipe, Titan Motorsports carbon fiber cooling plate, Too Precise radiator overflow bottle, Dress Up Bolts neo-chrome titanium bolts, Freed Engineering catch can, GReddy oil cap, Speed Factory burnt titanium exhaust studs, PHR Black Series pulley kit, polished valve covers, Titan Motorsports carbon fiber fuse box cover, Titan Motorsports billet radiator tie down, Top Fuel catch can & custom AN lines, TTC billet tensioner arm, welded & polished upper water neck, AEM air intake temp sensor, AEM 3.5-bar MAP sensor, AEM boost solenoid, AEM flex-fuel sensor, AEM fuel pressure sensor, Brown & Miller crimped upper & lower race hoses, custom 5/16 (-3AN) stainless steel hard line, HKS DLI amplifier, Odyssey battery, AEM Infinity 6 engine management system
Driveline:
Toyota 6-speed manual gearbox, C's short shifter, TRD transmission mount, Titan Motorsports solid shifter bushing, Carbonetics triple-disc clutch, new OEM clutch master cylinder, custom rebuilt driveshaft with larger u-joints
Suspension/Brakes:
KW Variant 3 coilovers, Carbing rear strut bar, Ikeya Formula front upper A arms, Super Now outer tie rods, Nagisa Auto sway bar end links, Tanabe upper top hats front/rear, Titan Motorsports sway bar, Brembo 6-pot front, 4-pot rear big brake kit, Goodrich stainless steel brake lines
Wheels/Tires:
Work Meister S1R 3-piece wheels 19×10-inch (front), 19×11-inch (rear), Toyo Proxes R888 tires 265/35R19 (front), 295/30R19 (rear)
Exterior:
Ridox front bumper, Ridox carbon splitter, Ridox carbon canards, Ridox carbon fender splitters, Ridox carbon side skirts, Ridox front fenders, new '98 OEM Supra headlights with RX350 retrofit, OEM Denso ballast, Osram CBI Bulbs, Morimoto Matchbox fog light upgrade, Morimoto 5,000K H1 HID kit, JDM front side markers, custom LED turn signals, Abflug carbon fiber spoiler, Dress Up Bolts titanium hardware
Interior:
Bride Stradia II Venus seats, Bride seat rails, Takata Racing harnesses, Sparco harness bar, Personal 360mm Neo Actis steering wheel, Works Bell 60mm hub, Works Bell tilt hub, Sucker Punch weighted shift knob, new OEM dash board, center console, floor mats, cluster lens, dash panels, glove box & passenger side air bag, carbon fiber center console arm rest lid, black suede rear seat, black suede door handles, full interior LED conversion, TRD tachometer, Defi 60mm boost gauge, BTI CAN gauge, HKS turbo timer, TTC chrome dash rings
Eric thanks: Endless Projects Family; Autolounge; Joe Yazon at Almaden Collision & Spoolin Performance; Duong at EL Kae Graphics; Larry Khong at Carporn; Stanton and Raymond at Meguiars; Amy, Bredan Taft and Lance Uchida at Pure Automotive Detailing; Jesse and Daniella Flores at Impact Performance; Carlin Chiu at Princess Motorsports; Sumeet at Rambo Tuning; Justin Miclette; Charles Pham; Annie Lin; Nick and Jill Stonawski; Wendy Lam; Ken Chou; Matt Calderone.