It's crazy to think that HKS has been putting on its Premium Day at Fuji Speedway for 10 years now.
The annual event kicked off in 2008 with a small gathering to celebrate the company's 35th anniversary, but fast forward a decade and it's now evolved into something that's a must-attend on my calendar. If you are great with math, you would have probably already figured out that 2018 marks the 45th year anniversary of the world-renowned aftermarket Japanese performance parts manufacturer.
Before I dive into my main coverage from HKS Premium Day 2018, I want to take a closer look at a couple of cars that I know you guys will be very interested in, starting with Max Orido's recently refreshed JZA80 Toyota Supra.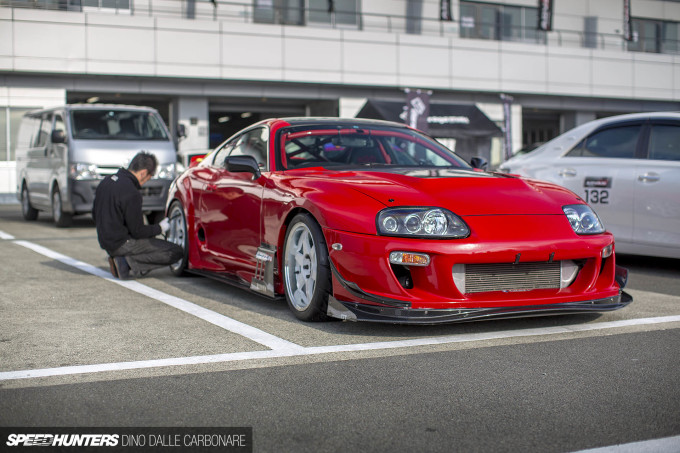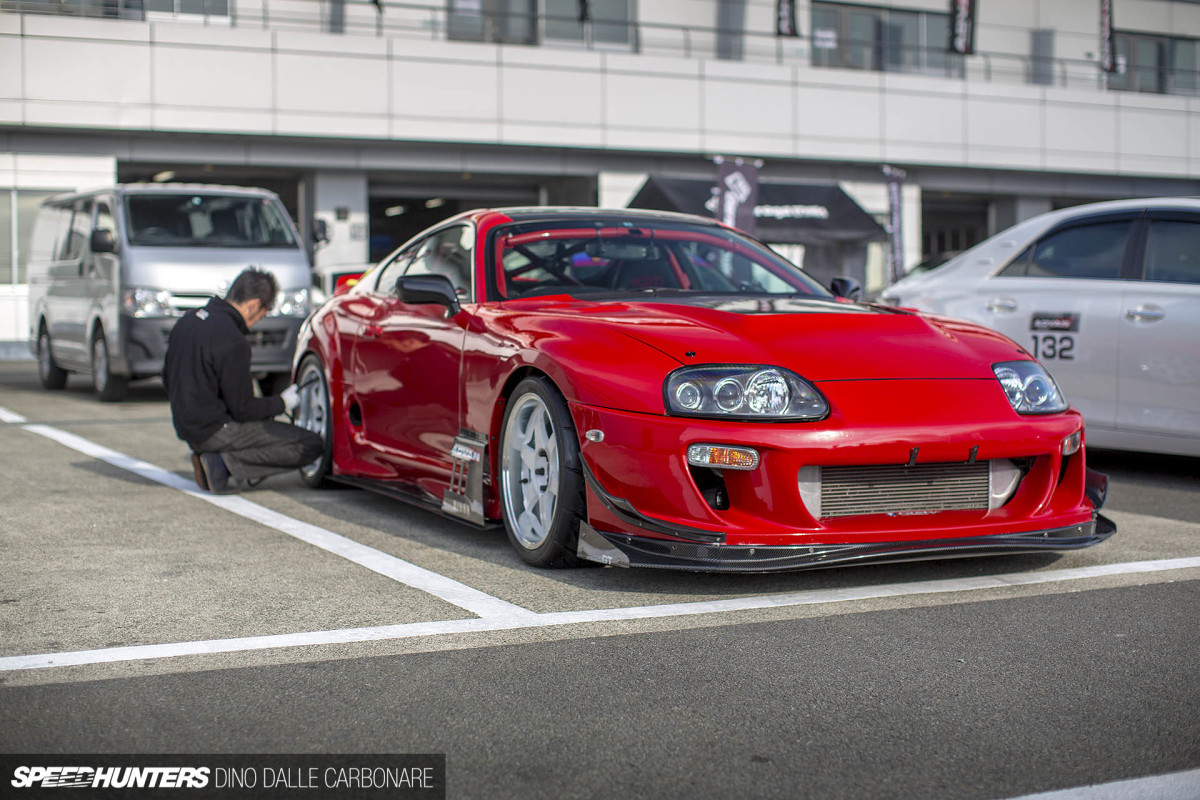 I saw the red Supra at Tokyo Auto Salon a few weeks back, but every time I doubled back to check it out it was surrounded by people. That was cool though, as I knew Orido wouldn't pass up the chance to hit Fuji Speedway now that Rasty, who Orido drives for in time attack events like Super Battle and Option Super Lap, has put the final touches to the car.
The whole idea of this build was to take the original base car and tone it down, if that's even a term acceptable to use with a beast that pumps out 600+hp. But on top of adding a few modern touches like a carbon roof and a roll cage, it's exactly what's been done.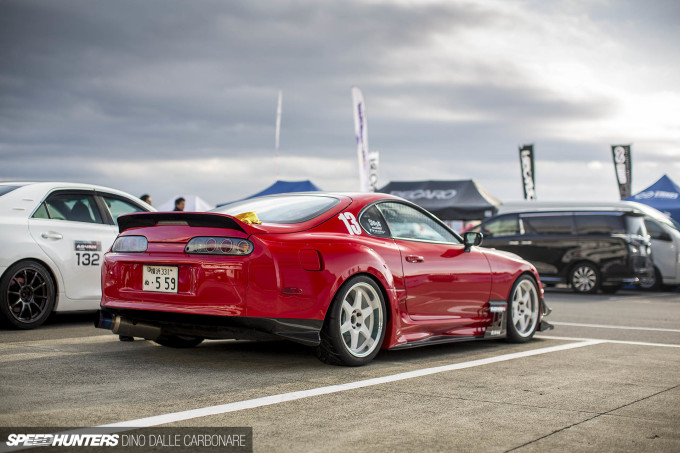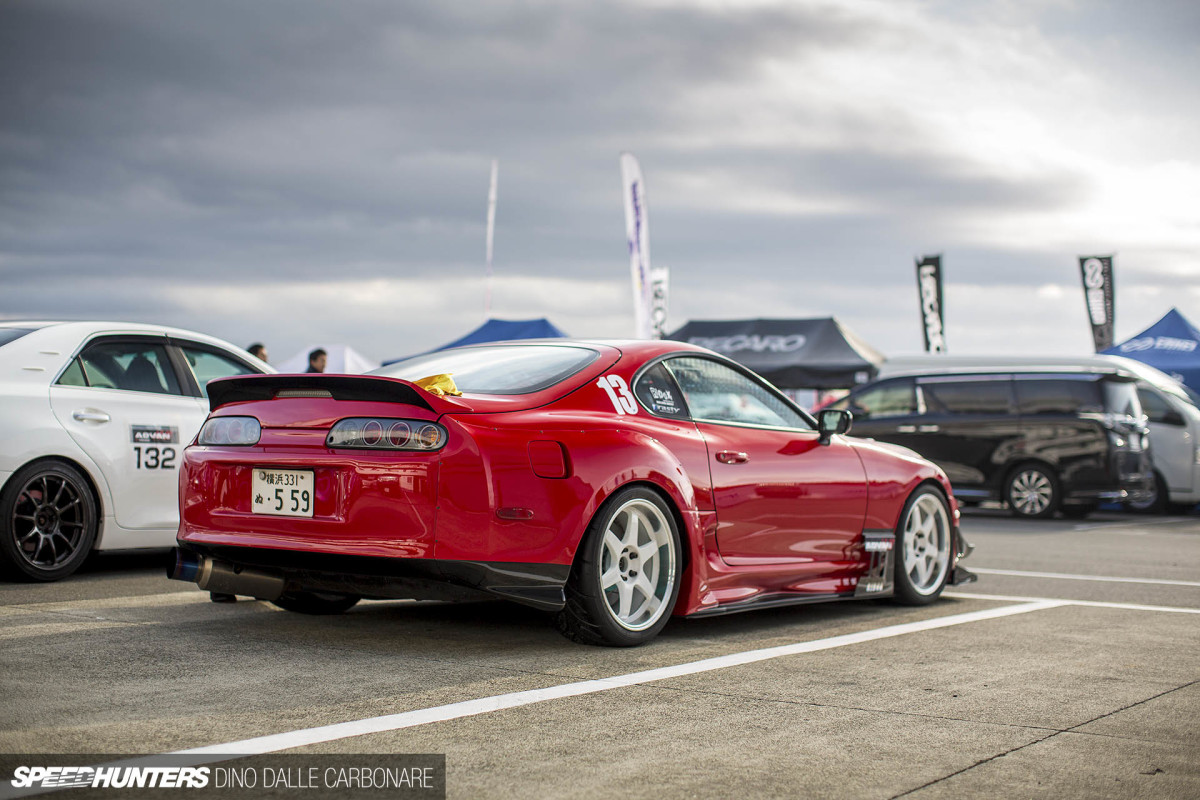 The first thing you notice is that the big GT wing the car used to have has been ditched in favor of new hatch/trunk design with an added ducktail-type spoiler. The Varis-penned Ridox kit still sports screwed-on rear fenders, but the bolts that secure them are now black, so a little less in-your-face than the chrome ones previously used.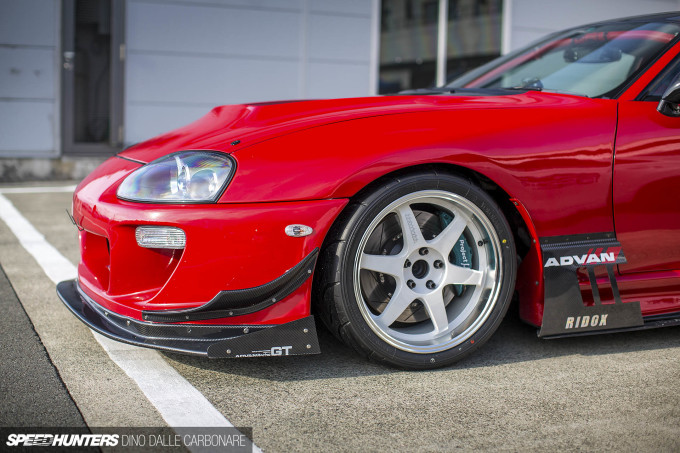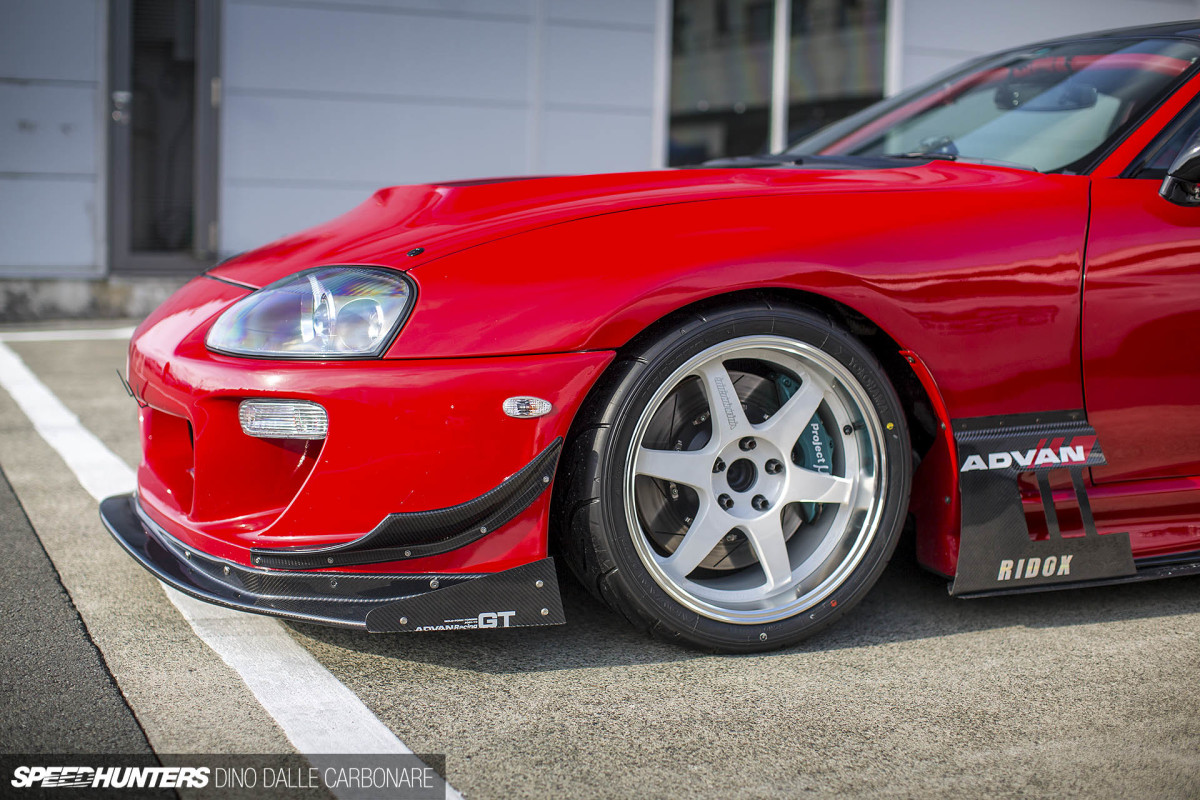 Every time I've come across Orido's Supra it's been running Advan Racing wheels of some sort, but at Sunday's event it was sporting a set of fresh white RAYS Volk Racing TE37s, which have really altered up the overall look and feel of the car. Big Project µ 6-pot calipers are easily visible between the spokes.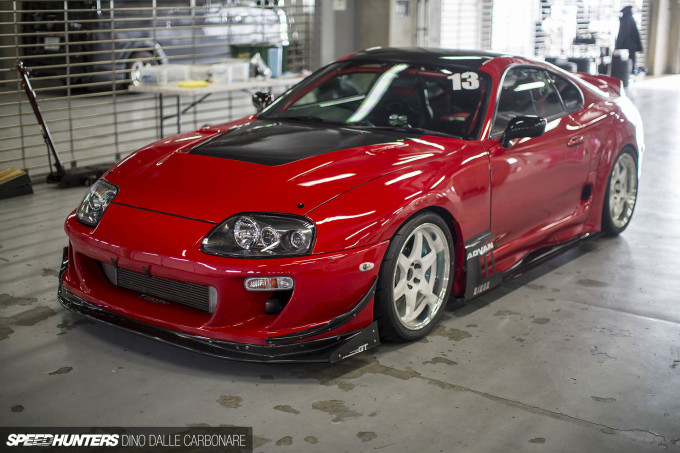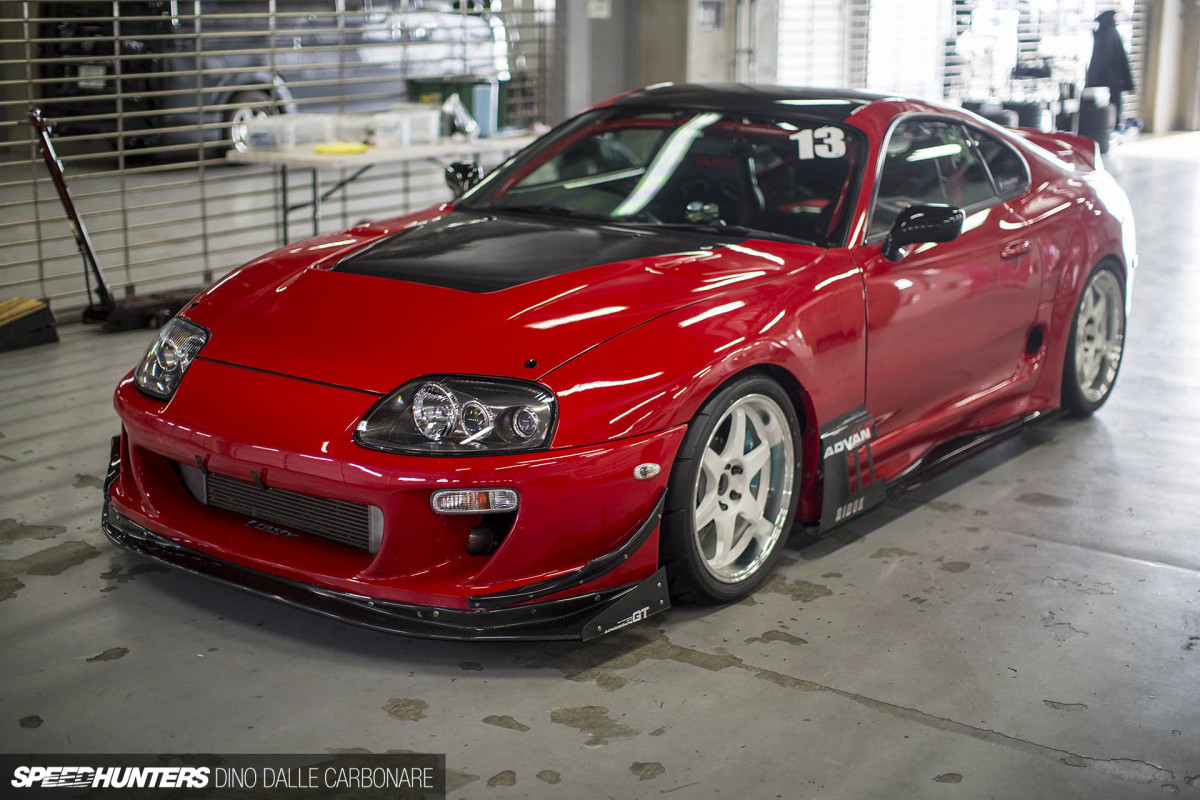 Later on in the day I came across the Supra in the pits as the Rasty mechanics were getting it ready for its outing. It was there, as I quietly admired it, that I realized the JZA80 really does look its best when things are kept very simple, and the Ridox aero really does just that. On this 2018 reimagination of the car, it looks even more to the point with the return to factory side mirrors, although they're finished in black to mirror the carbon fiber additions around the body.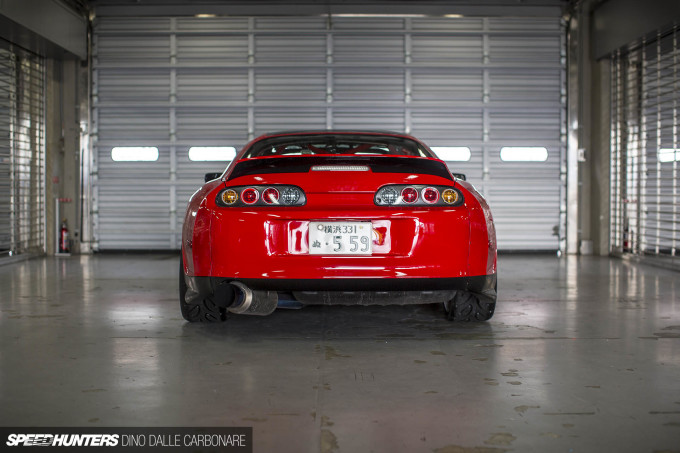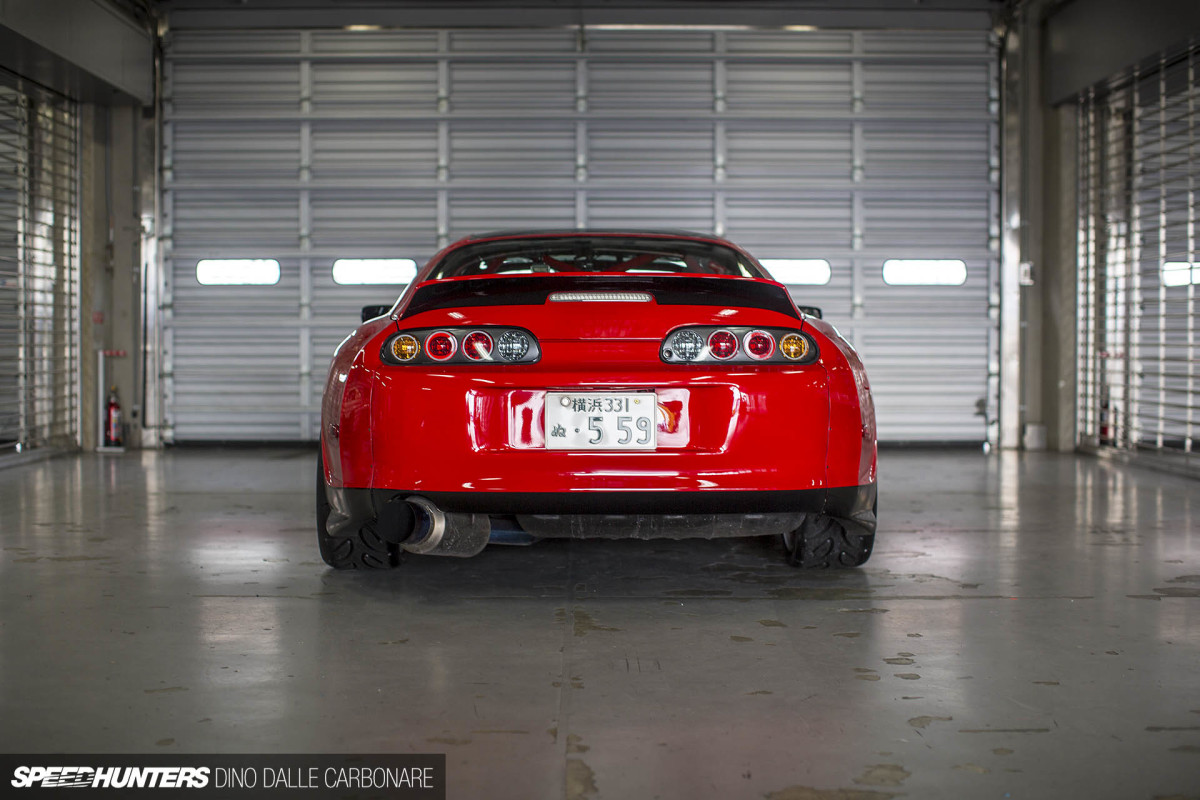 It really comes as no surprise that a race car driver like Orido would know how to restyle a car properly. This thing oozes function from every detail.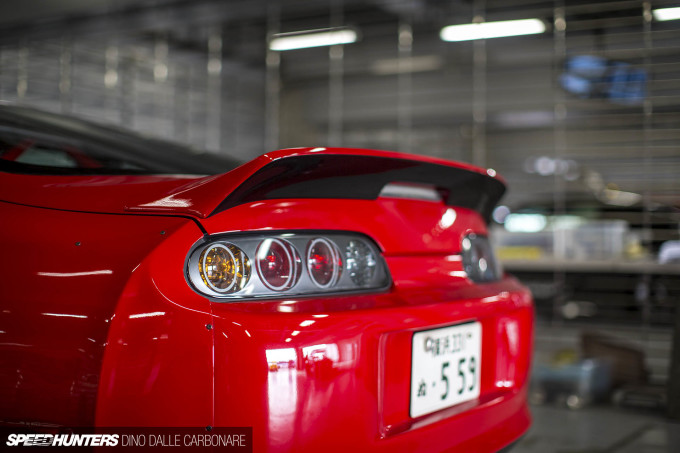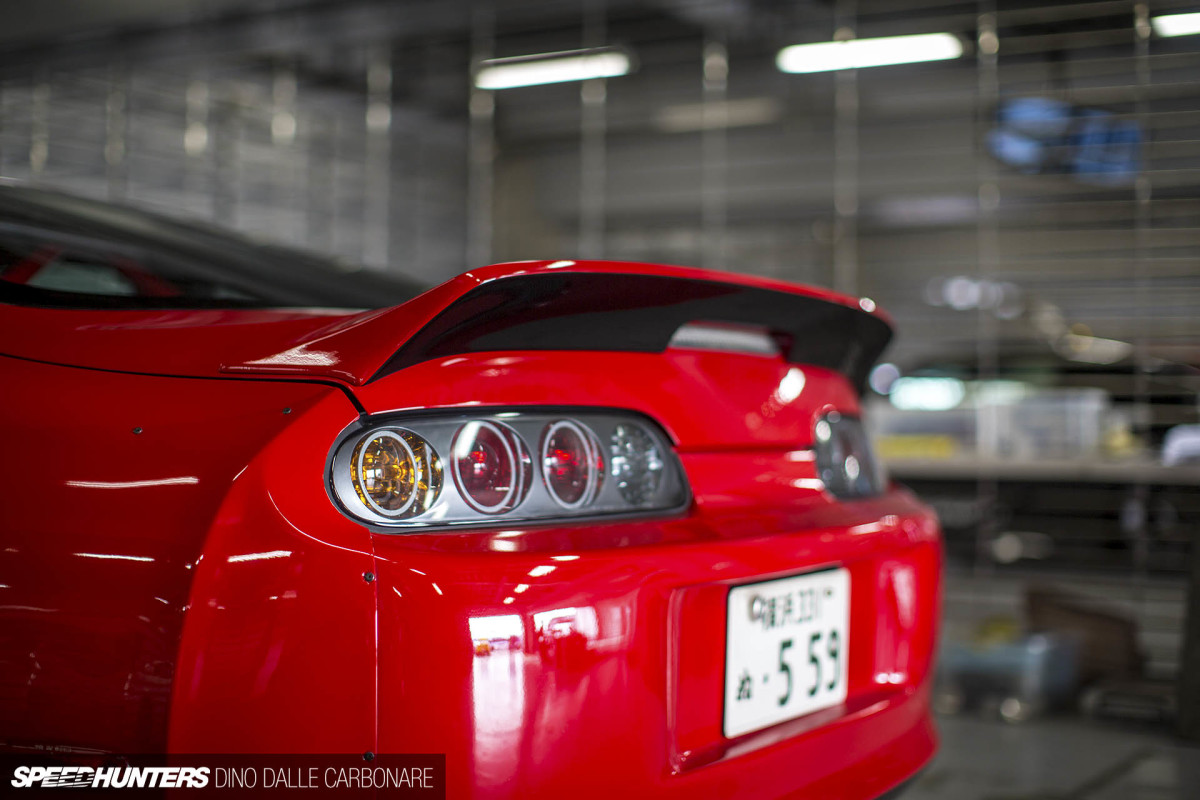 Here's a closer look at the ducktail addition to the rear hatch, which I wonder might look better without the black accent?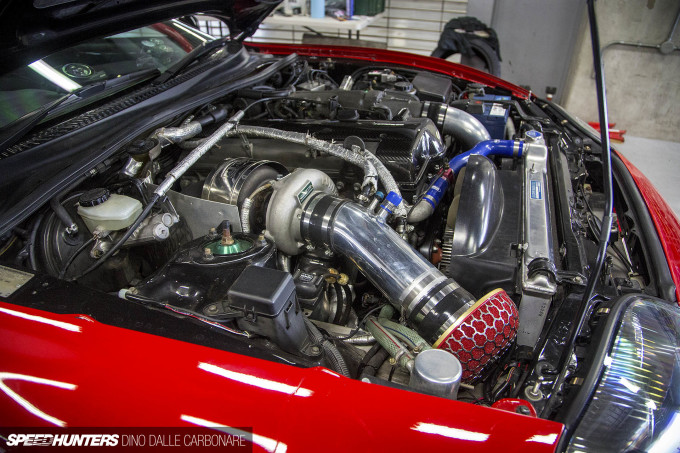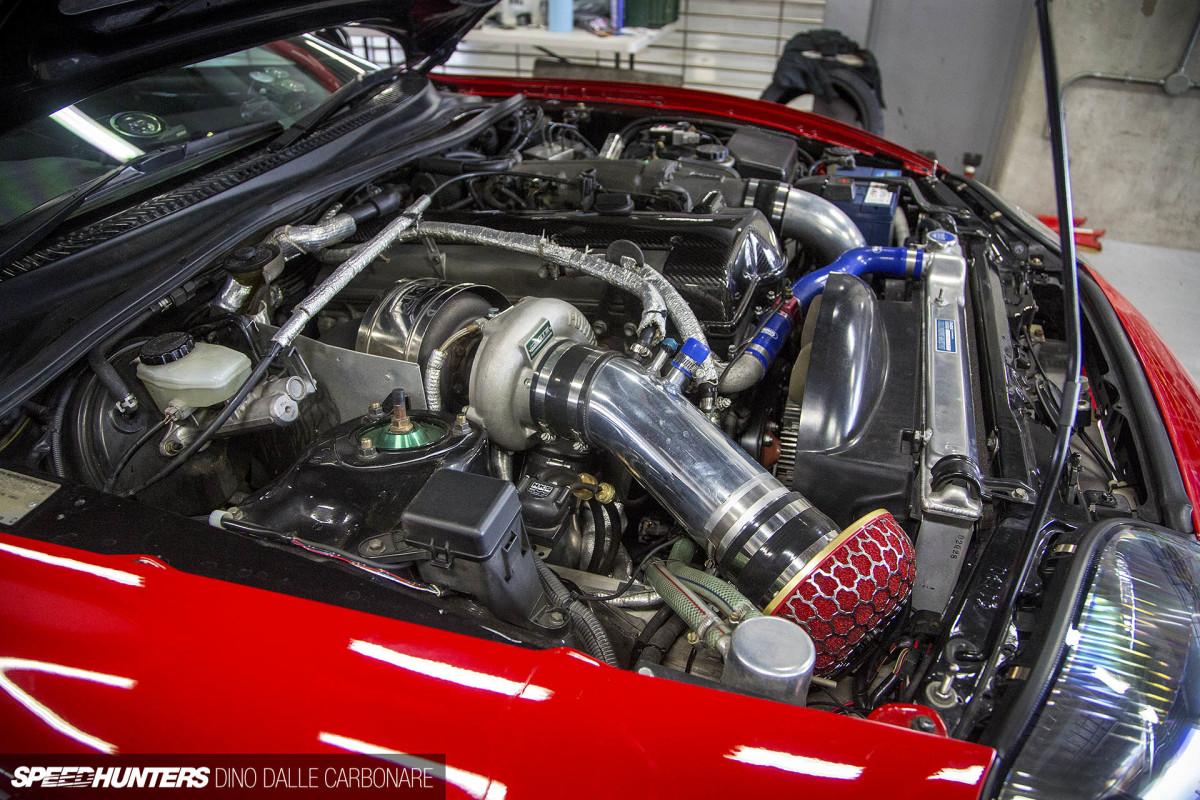 This things is so beautifully built and special that we should really be giving it more space with a full feature, but until then you'll probably notice that the 2JZ has lost the HKS T04Z it was running for years, but gained one of HKS's new Mitsubishi Heavy Industries-made GTIII turbines, which actually looks a little smaller.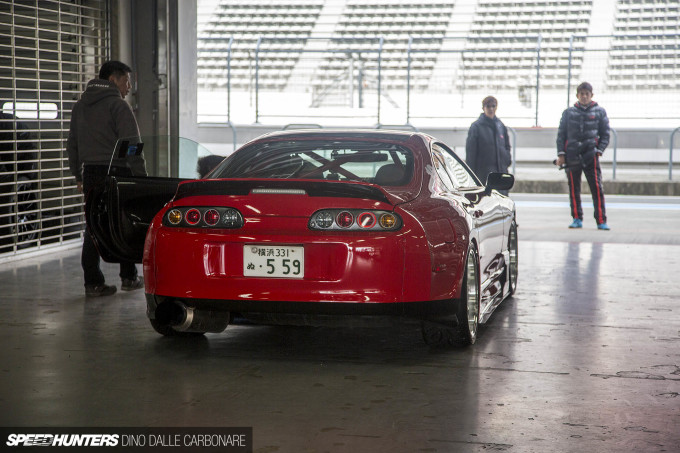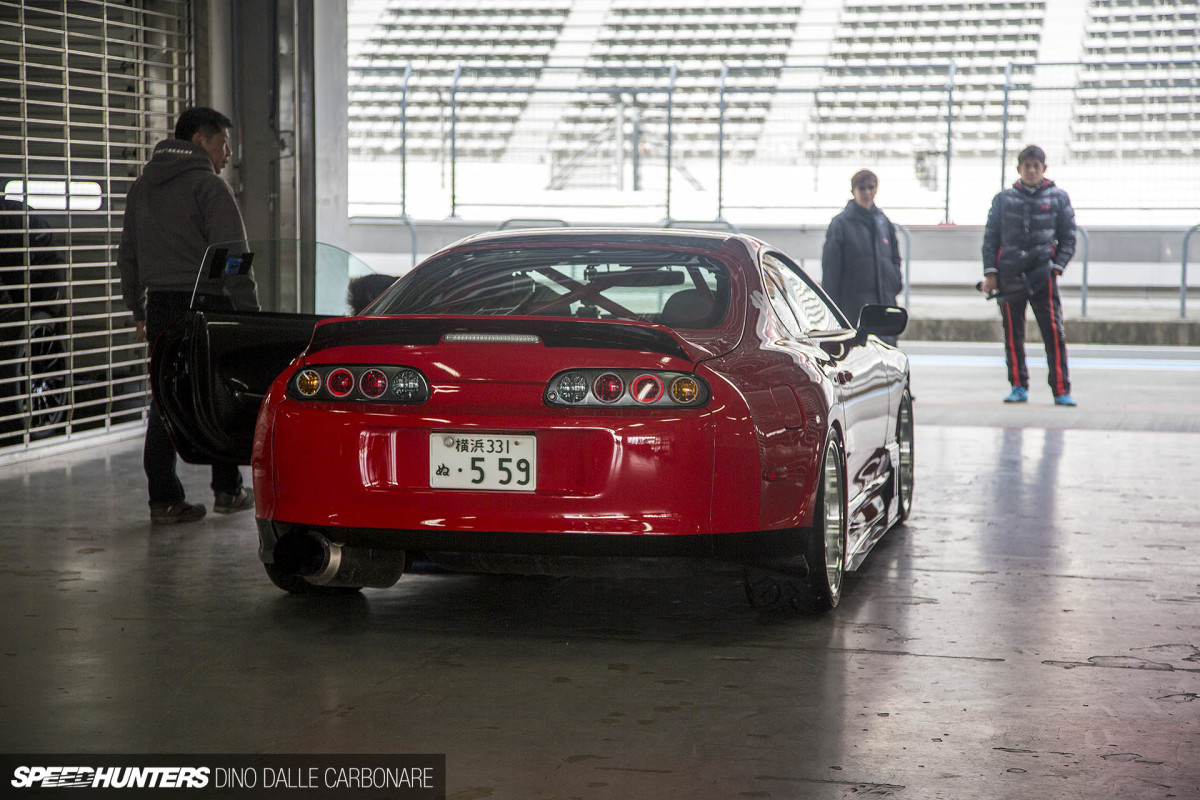 But don't let the dimensions fool you; on the dyno that HKS brought to Fuji the car recorded 625.6ps, or a corresponding 617hp. The power comes in strong from the mid-range, but this new series of turbochargers give better pick up and a more progressive jump into the power curve.
Being rear-wheel drive, the Supra has to he a handful to throw around the corners, but then again, the owner knows all there is to know about driving cars sideways.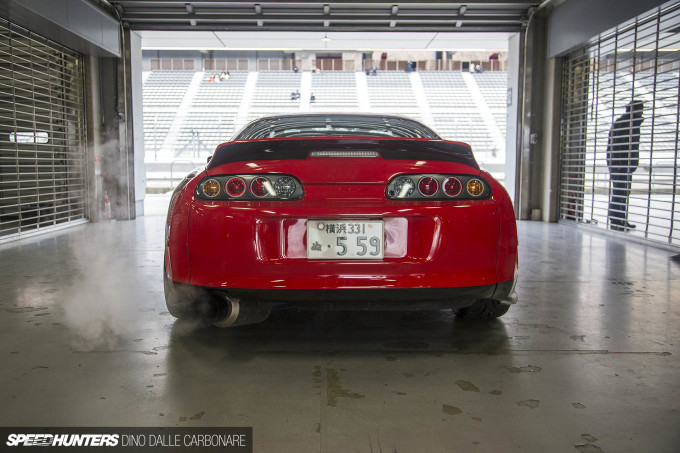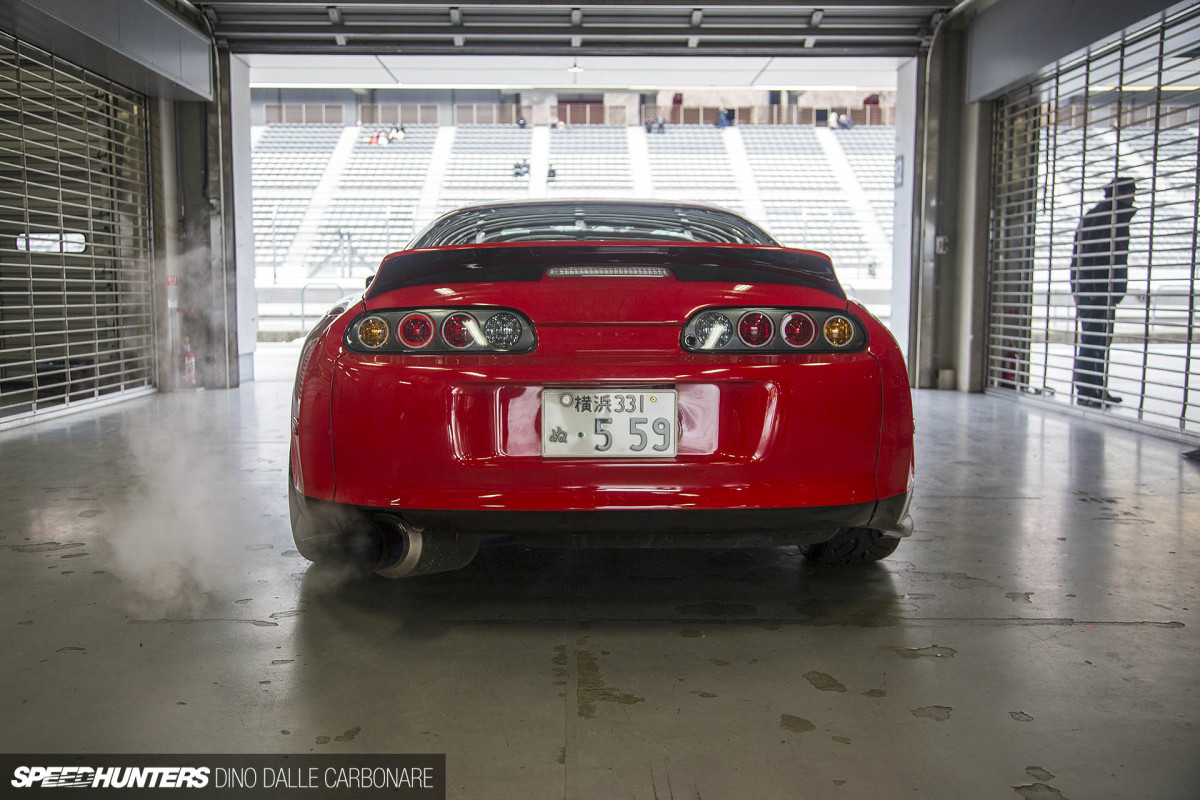 The more I looked at the car, the more I wondered why the hell we don't have a Supra project car in the SH Garage?!  Surely we need to address this as a matter of urgency.
Dino Dalle Carbonare
Instagram: speedhunters_dino
dino@speedhunters.com