Wide-booty
When I stopped by Mikie Sorrel's place in Ohio to check out his awesome 1JZ-swapped Starion, another unsuspecting car was present.
It was his buddy Jesse's Z-car which his father purchased new in 1975. They originally built the car together and ended up swapping a Chevy V8 into the lightweight chassis after the original L-series gave up the ghost.
Over time the car went off to a friend, but after Jesse's father passed in 2015 Jesse got his hands on it again and started modifying it his way. To be more accurate, he modified it the way he always wanted; the way that his dad wouldn't when he owned it.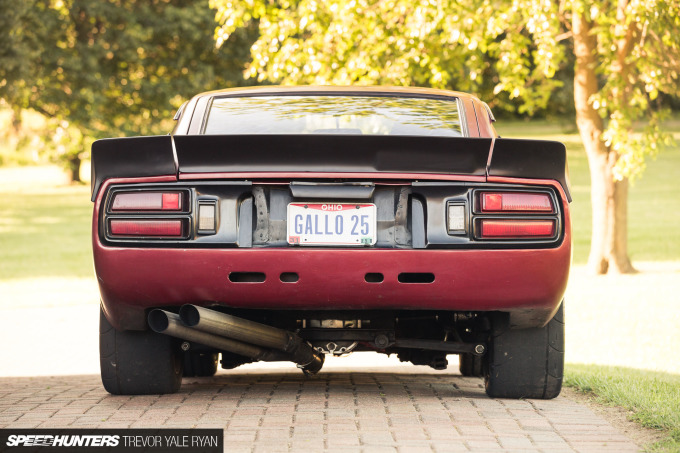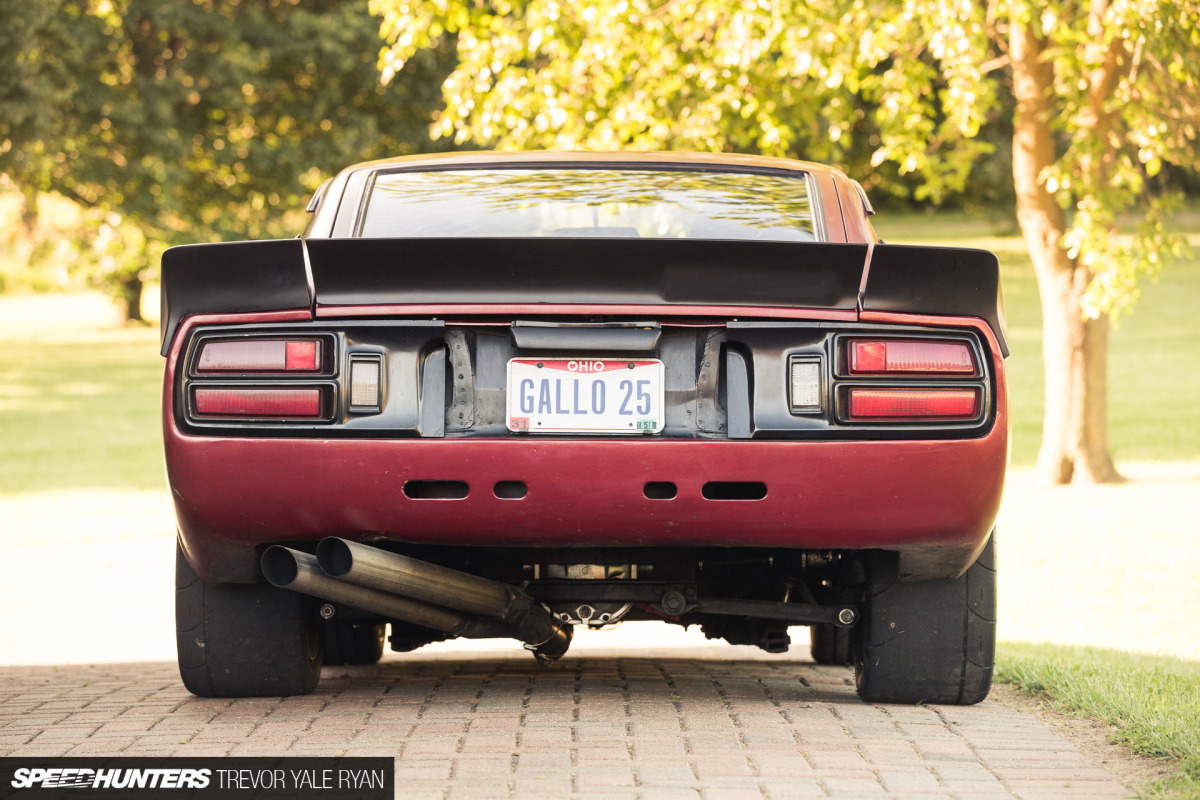 We'll pop the hood in a minute, but what's equally notable about this car is that it's been stretched several inches wider across the rear. After sustaining a side impact decades ago and requiring new rear quarter panels to be welded on, Jesse's dad went about putting it back together with a little extra oomph.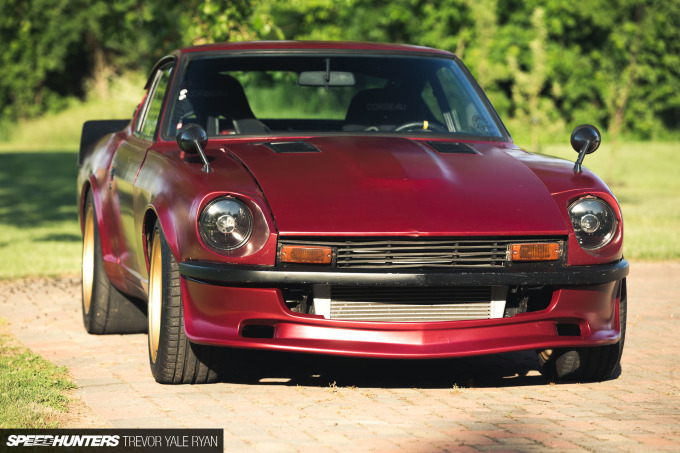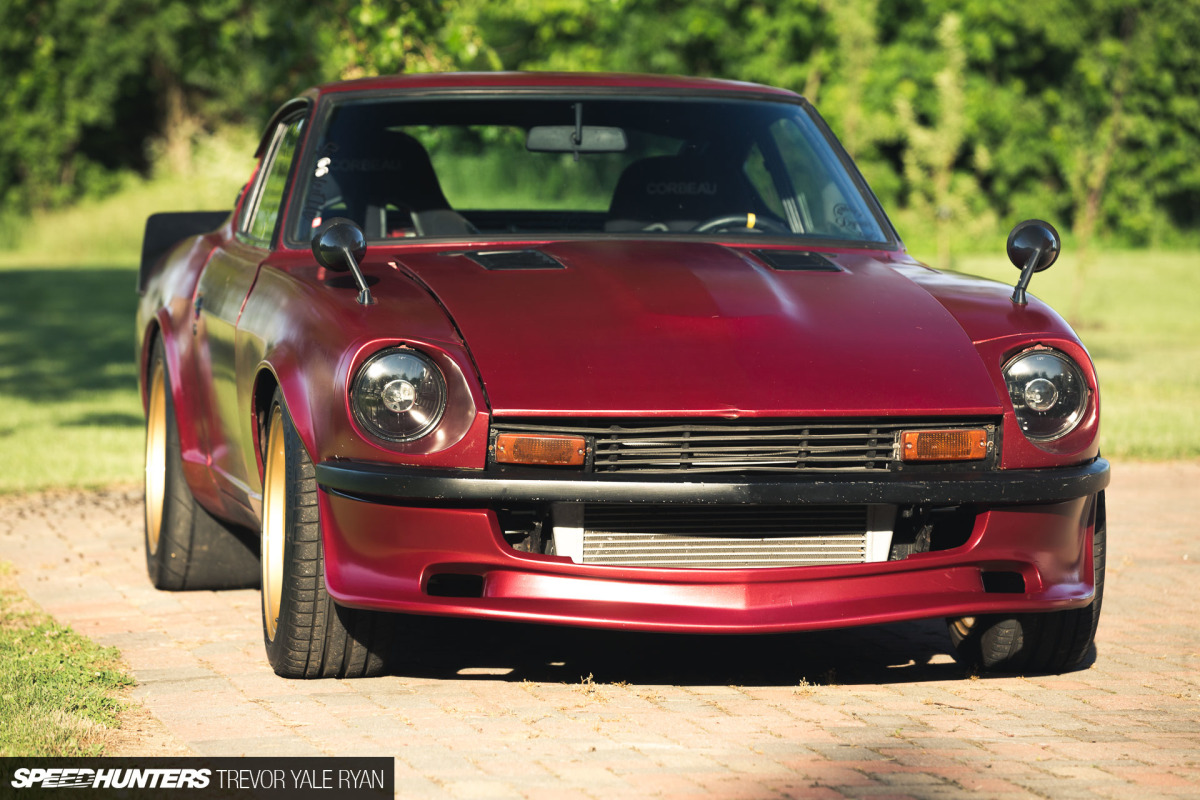 Since Jesse's had it back he's completed another engine swap, polished up a few rough odds and ends, and gotten the car rolling smoothly down the road. But it's certainly not without its flaws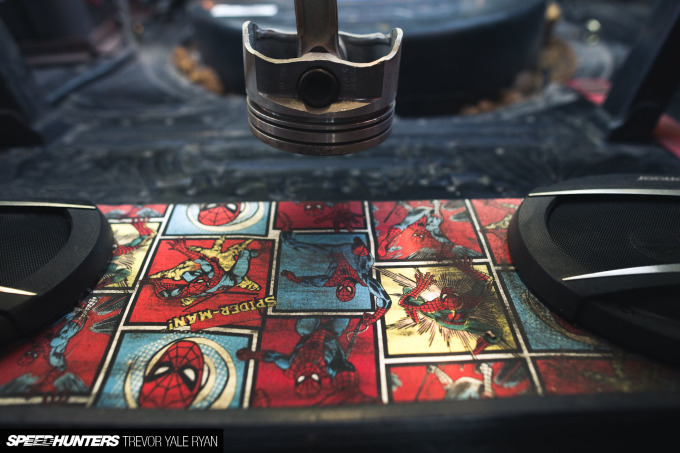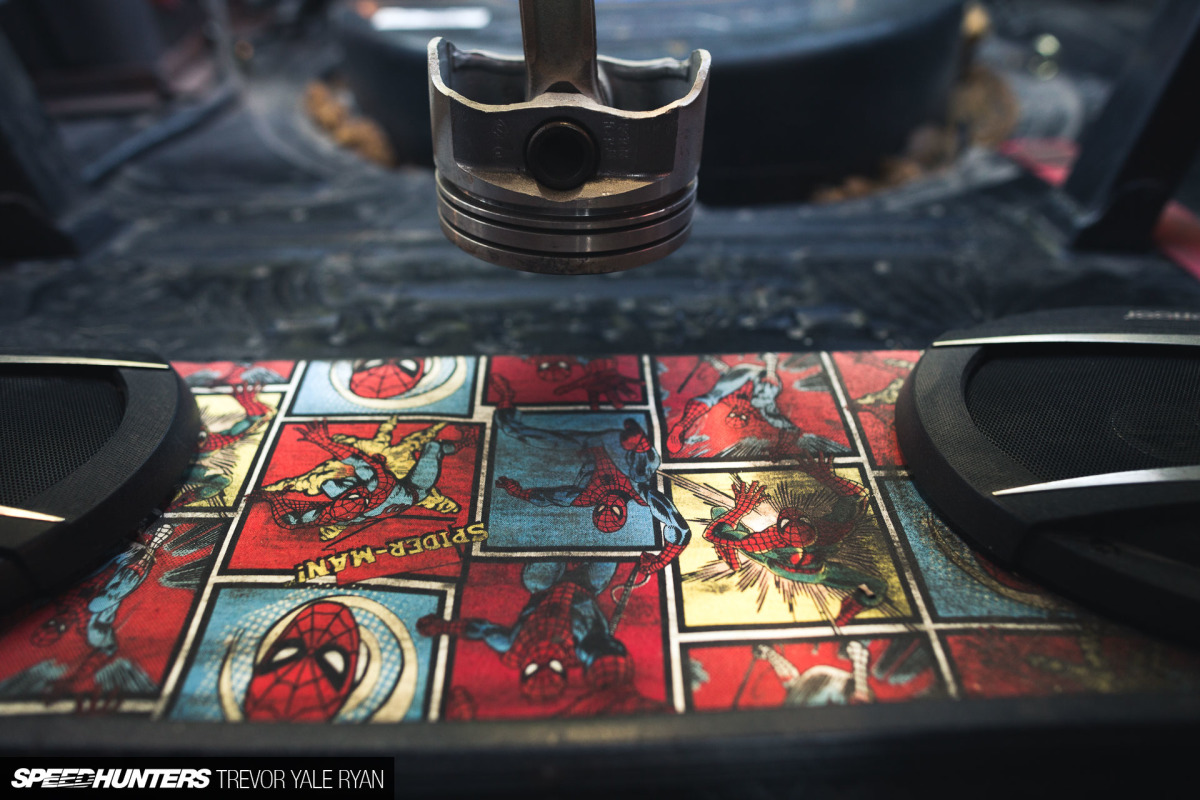 You'll spot little dings here and there in the DIY paint job, and the interior needs finishing. One touch I liked inside was a piston from the old motor hanging between the seats. Spider-Man is cool, too.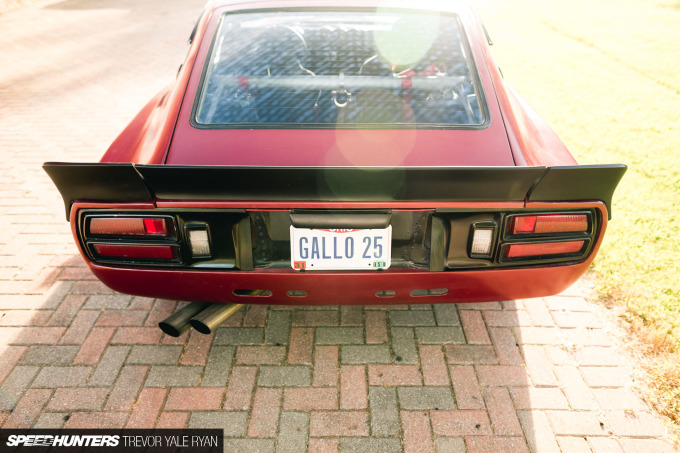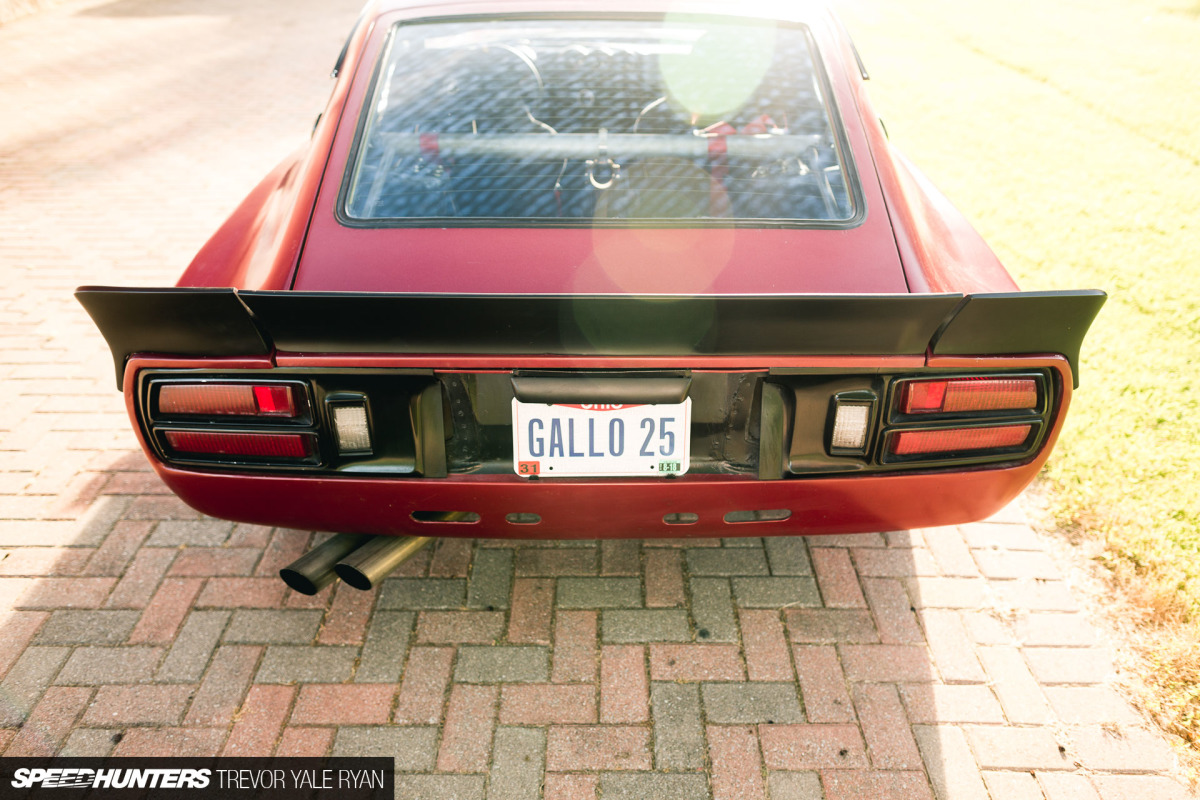 But these shortcomings really don't bother me, especially when checking out that big butt. I really appreciate how extra-aggressive the car looks without ruining the classic lines that make the S30 chassis the masterpiece of design that it is.
Nissan Heart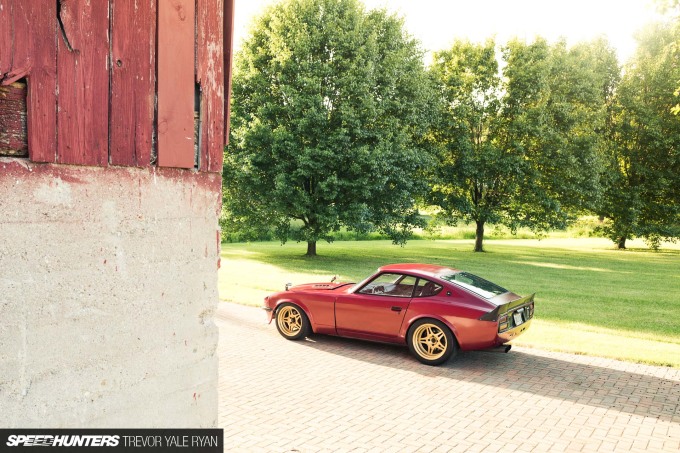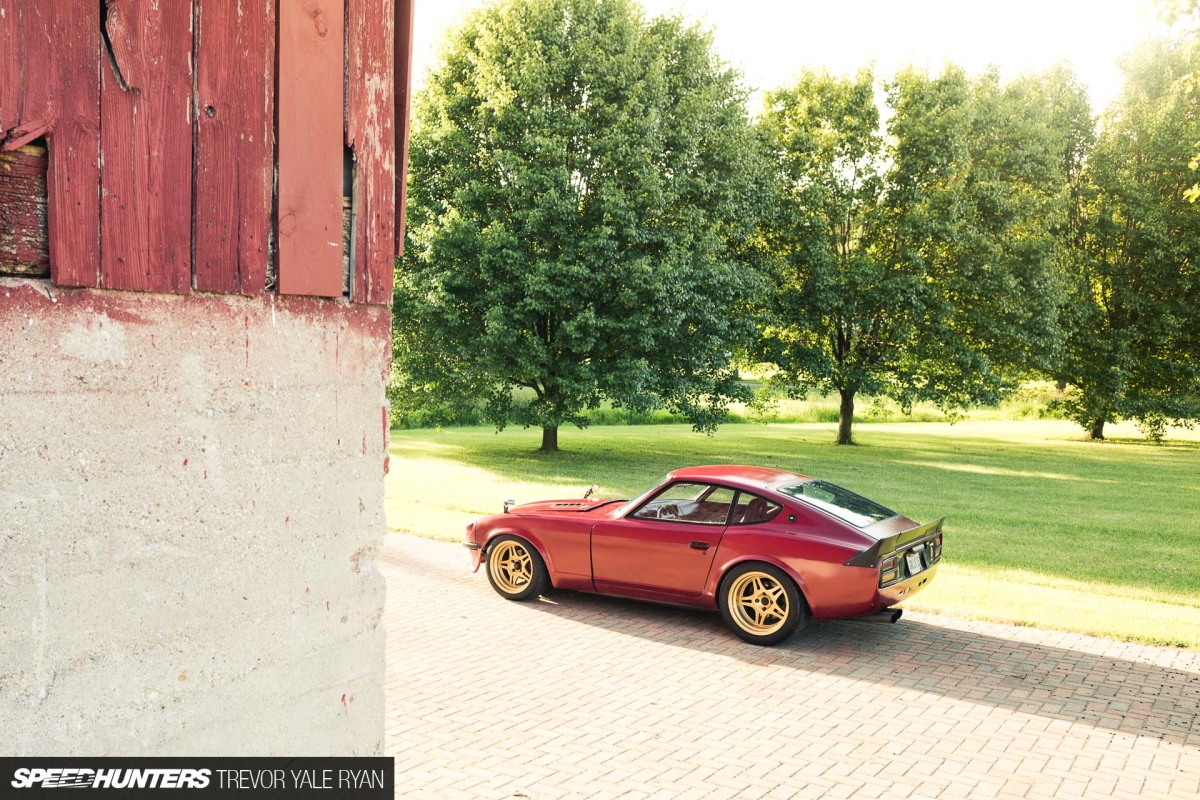 While it's still a work in progress, the Datsun, which rides on gold-colored old school Billet Specialties wheels, is a fun cruiser. I find myself enjoying running project cars that are still somewhat under the knife as much, if not more, than fully-finished, high-dollar builds. And I love classic cars as it is, especially when they have a trick up their sleeve.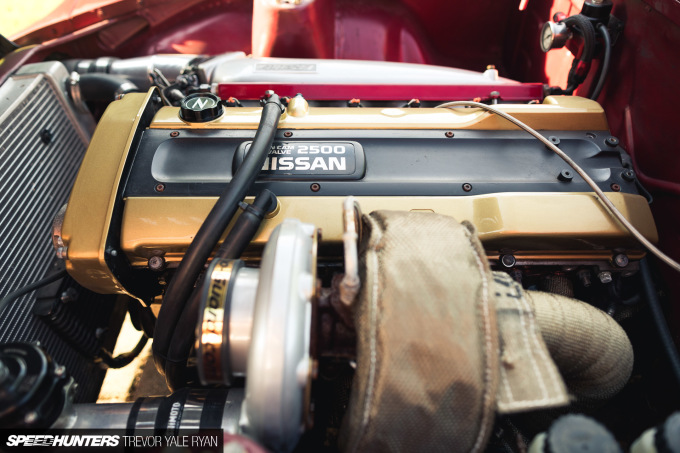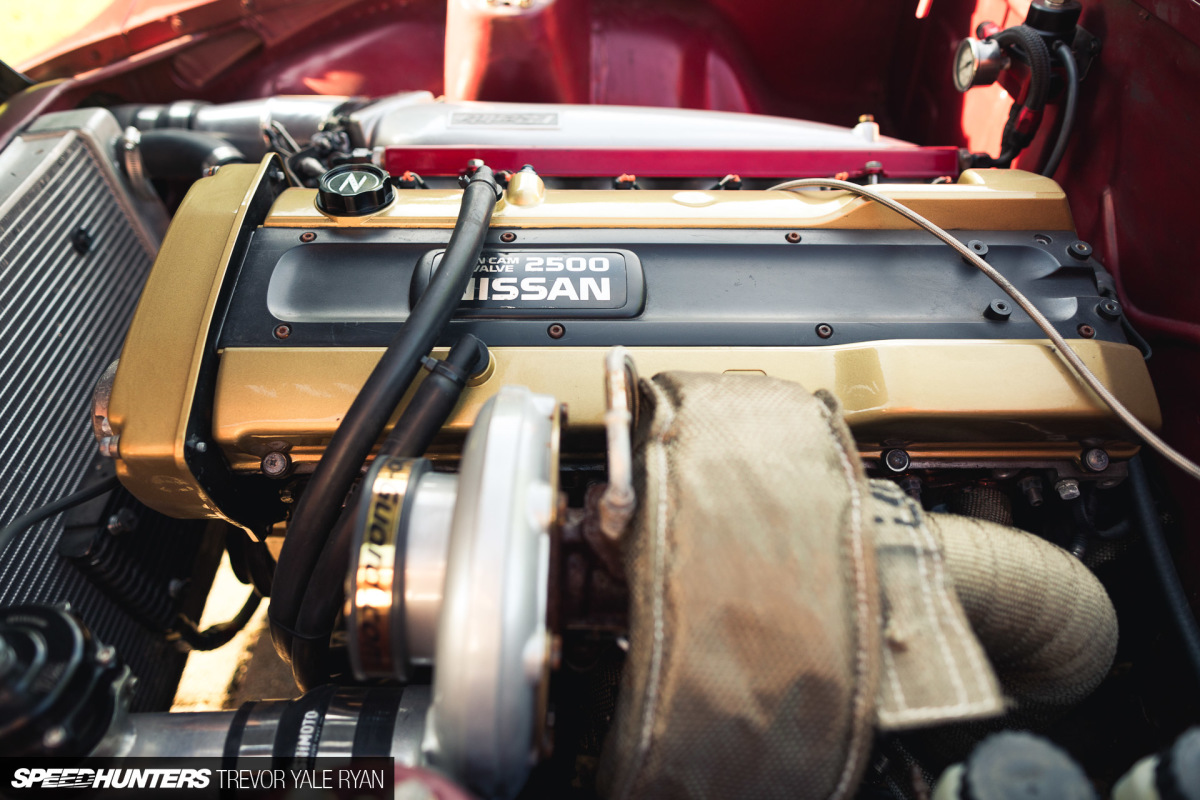 The trick in Jesse's case is an RB25 with fully forged internals. A GReddy intake, BorgWarner S363 turbo and Haltech ECU make the swap good for 535hp and 432ft-lb of torque at the wheels.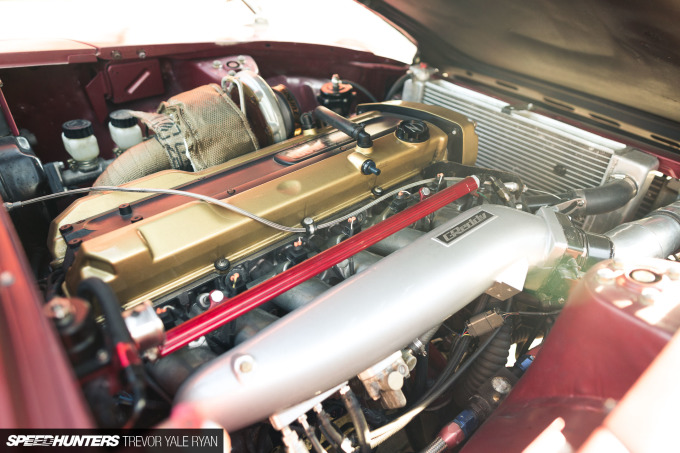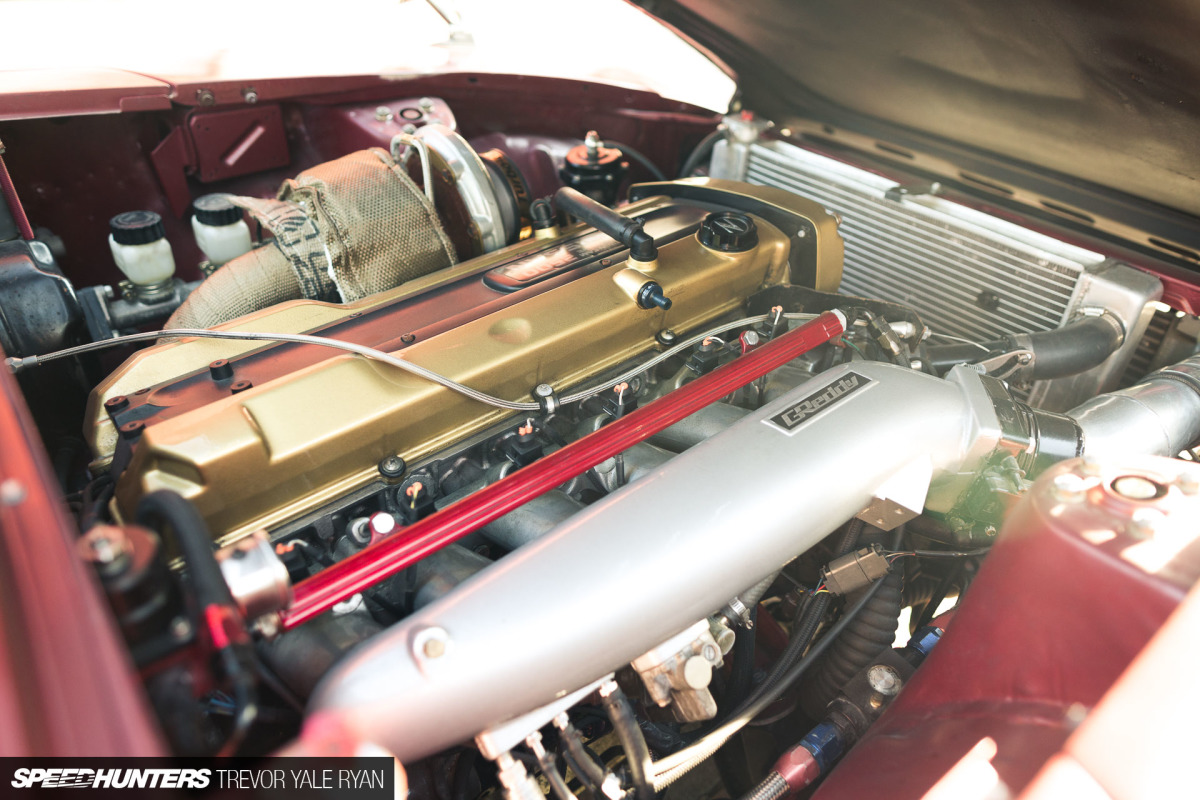 It's simple, well executed, and surely an absolute blast to drive.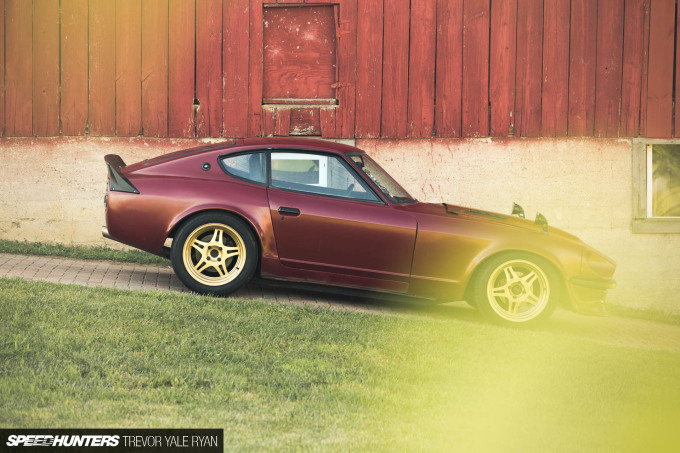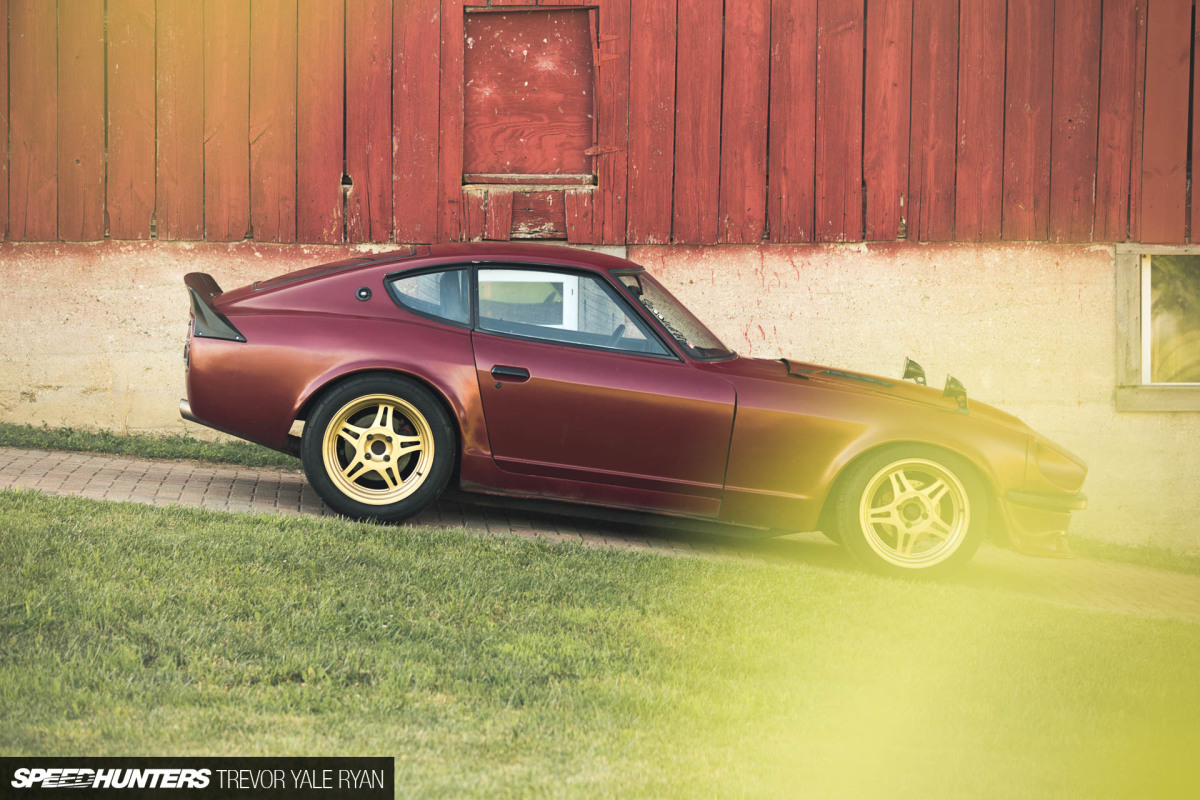 BC coilovers and freshened bushings help in this regard along with Toyota 4Runner front brakes and 240SX discs in the rear. It's an awesome Frankenstein of JDM bits and pieces that have come together to only enhance the character of this S30. Nothing has been lost here.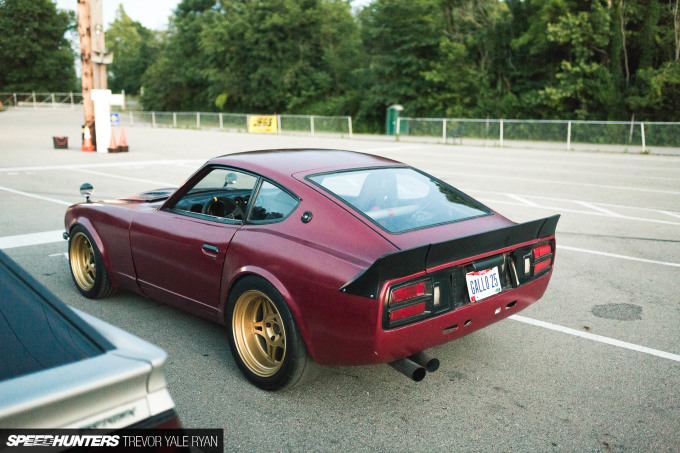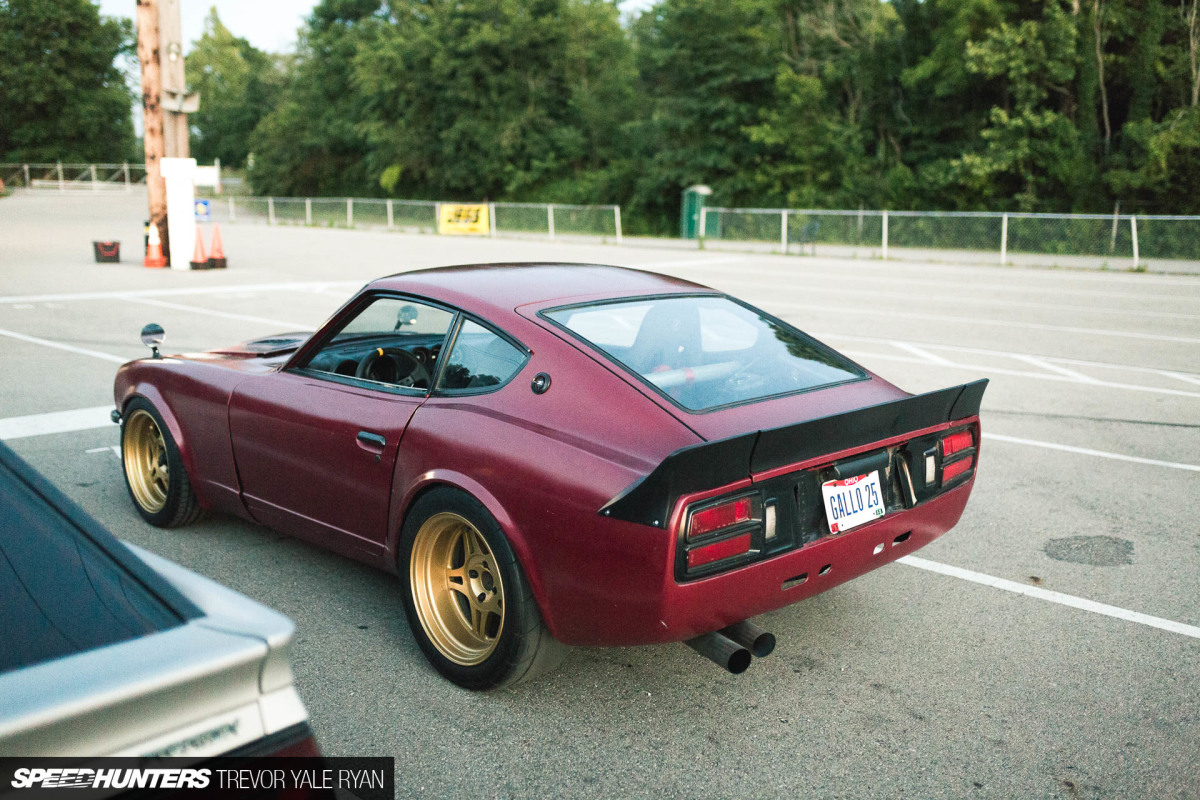 At this point the car is a essentially an incredibly unique blank canvas waiting for its final form. But I'm sure Jesse will enjoy at least a few thousand miles behind the wheel before making any more big moves. It's an example I think we should all follow.
Trevor Yale Ryan
Instagram: tyrphoto
TYRphoto.com