Popularity Contest
I really wish there were more Starions in the world, but such is the way with most Mitsubishis.
From 1986 through 1989 less than 50,000 examples were built, although I'm not sure if this includes the Chrysler/Dodge/Plymouth Conquest which the car was also sold as here in the US. And yes, American car builders seemed to be very confused during this era, but that's an entirely different discussion.
Mikie Sorrel's landed an '89 Starion Turbo, which is probably the best version of the car you can pick up. Wider and more aggressive with some of the kinks of the earlier version worked out, these later Starions have so much potential.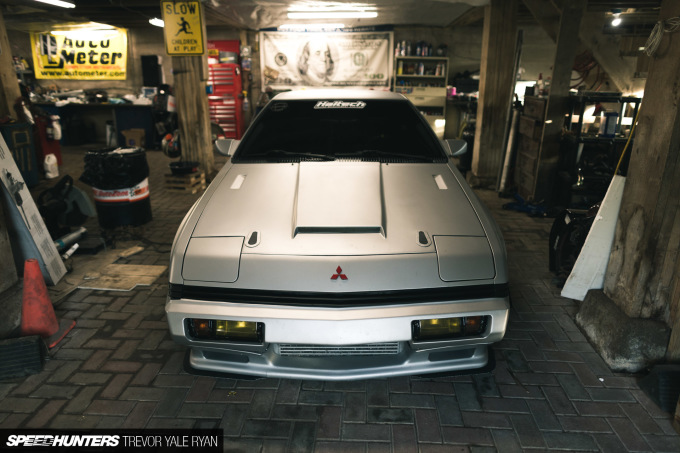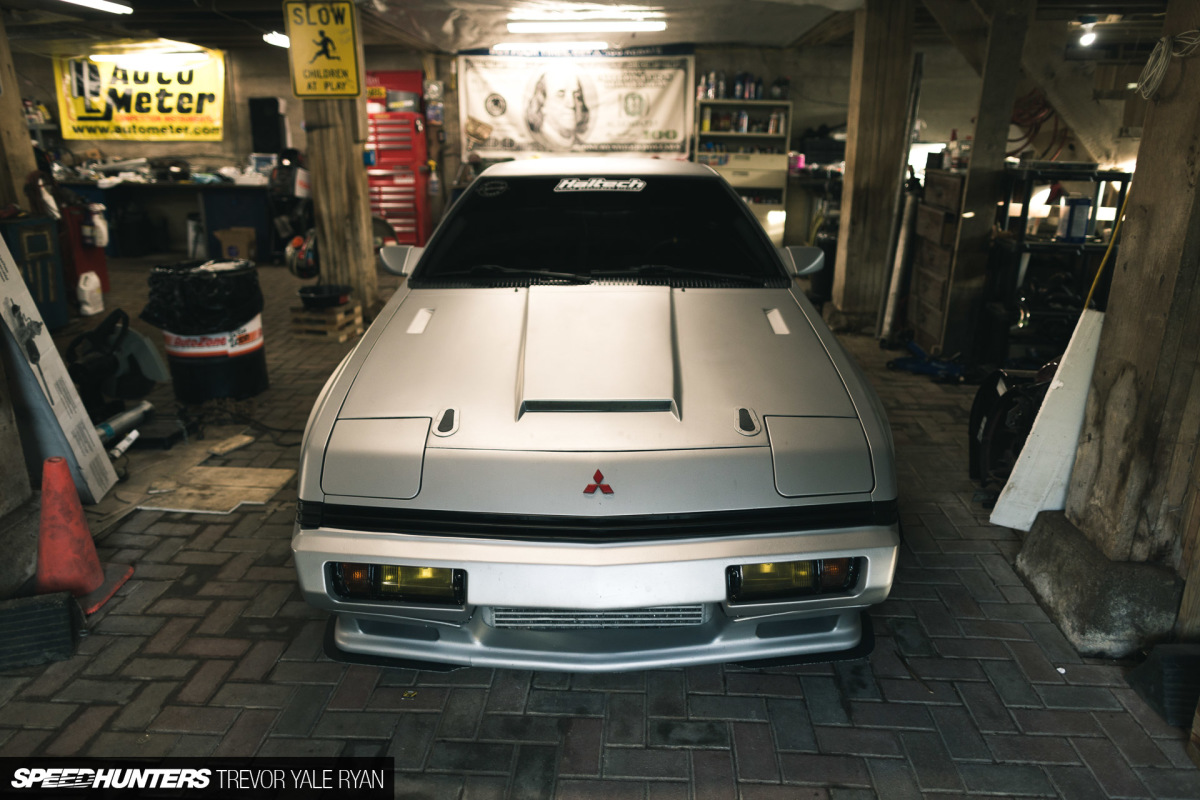 Mikie's got his priorities in line on this one too; the entire thing was built right here in his garage. Shortly after he had things buttoned up we started talking on Facebook after Dino posted Mikie's info in the group chat and I became aware of the car's existence.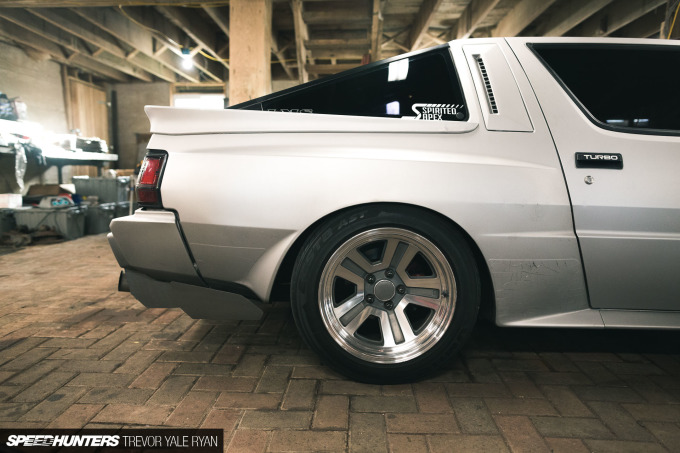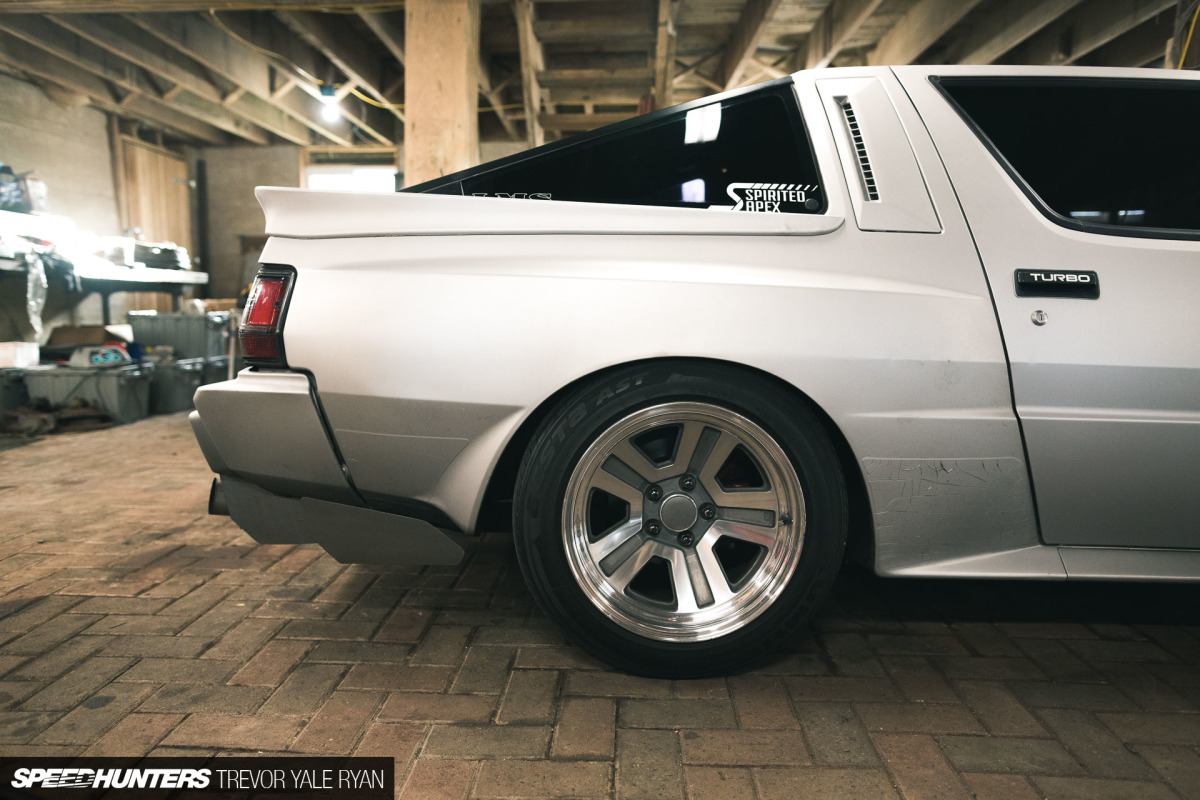 Fast forward a few months and Mikie's already landed a few features around the internet as well as the cover of DSport magazine. It's certainly not a bad resume for a garage-built project that's been plastidipped rather than painted and wears stock wheels on all four corners.
Still, after being one of the first to talk to Mikie I just had to check the car out for myself when I was out in Ohio.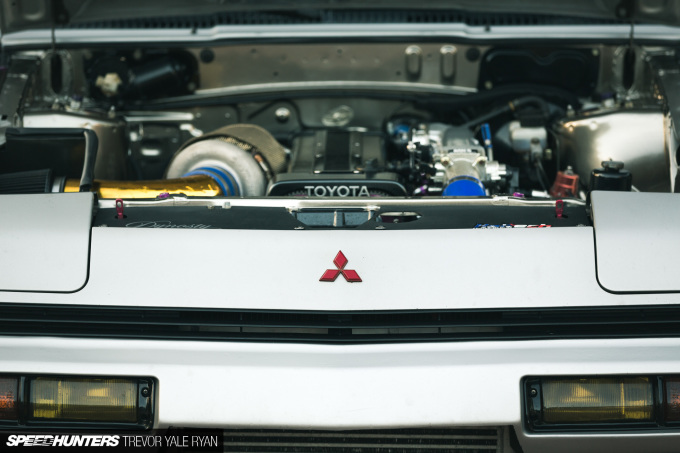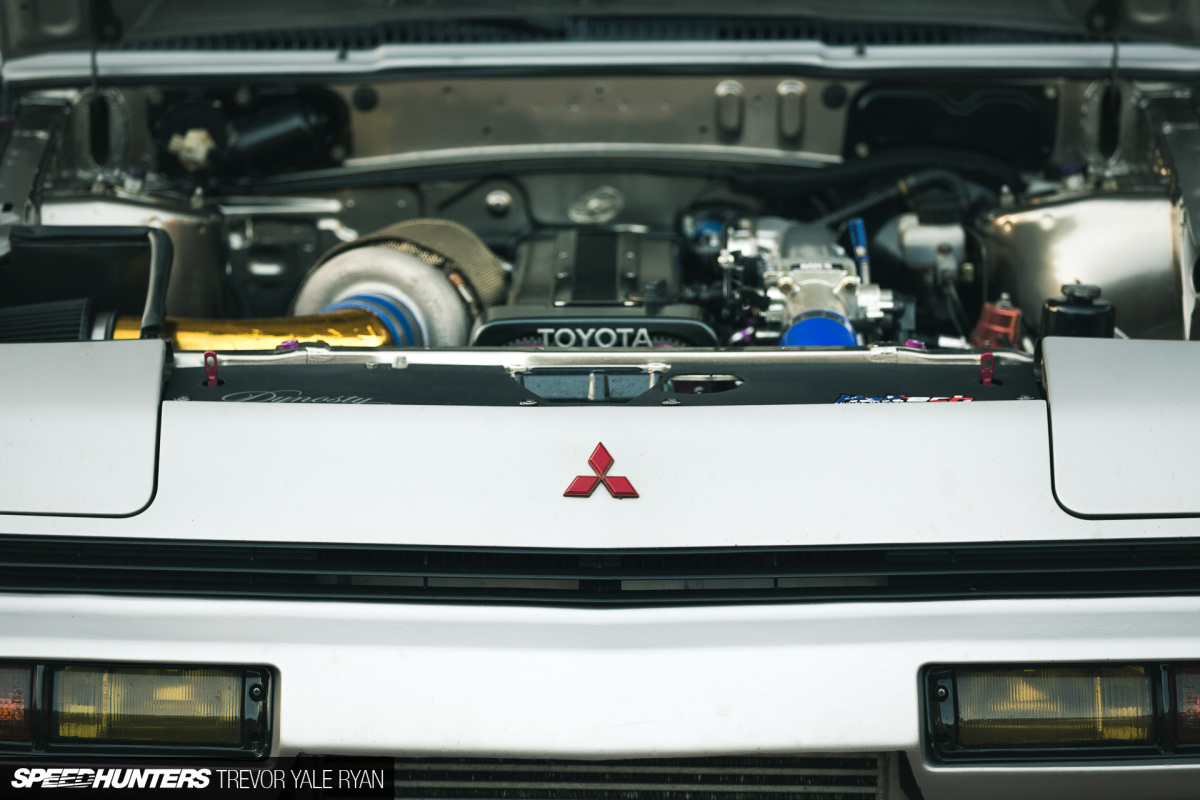 Of course, the party piece that's gotten Mikie all the attention is what's under the hood. The car now makes 512hp and 436ft-lb of torque at the wheels courtesy of a Toyota 1JZ swap.
It's no ordinary 1J though; modifications are plentiful and include a large BorgWarner S360 turbocharger and a Haltech Elite 2500 ECU. Power is sent from the 1JZ through a Toyota R154 tranny and on to the Starion's stock rear end. I'm not sure how long the diff out back will last, especially since Mikie has a 1.5JZ swap on a stand to take this build to the next level sometime soon.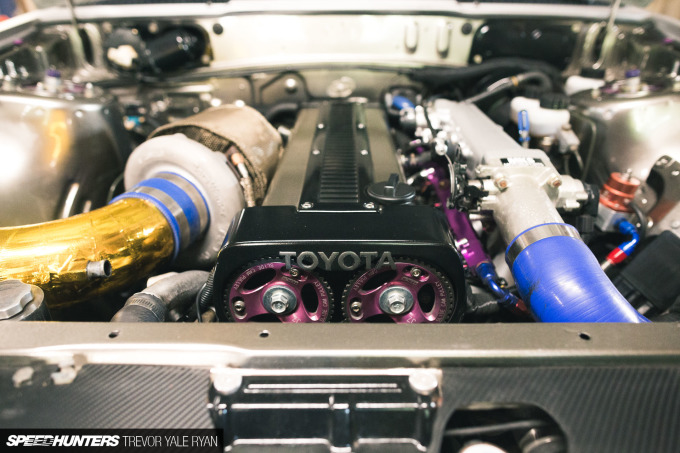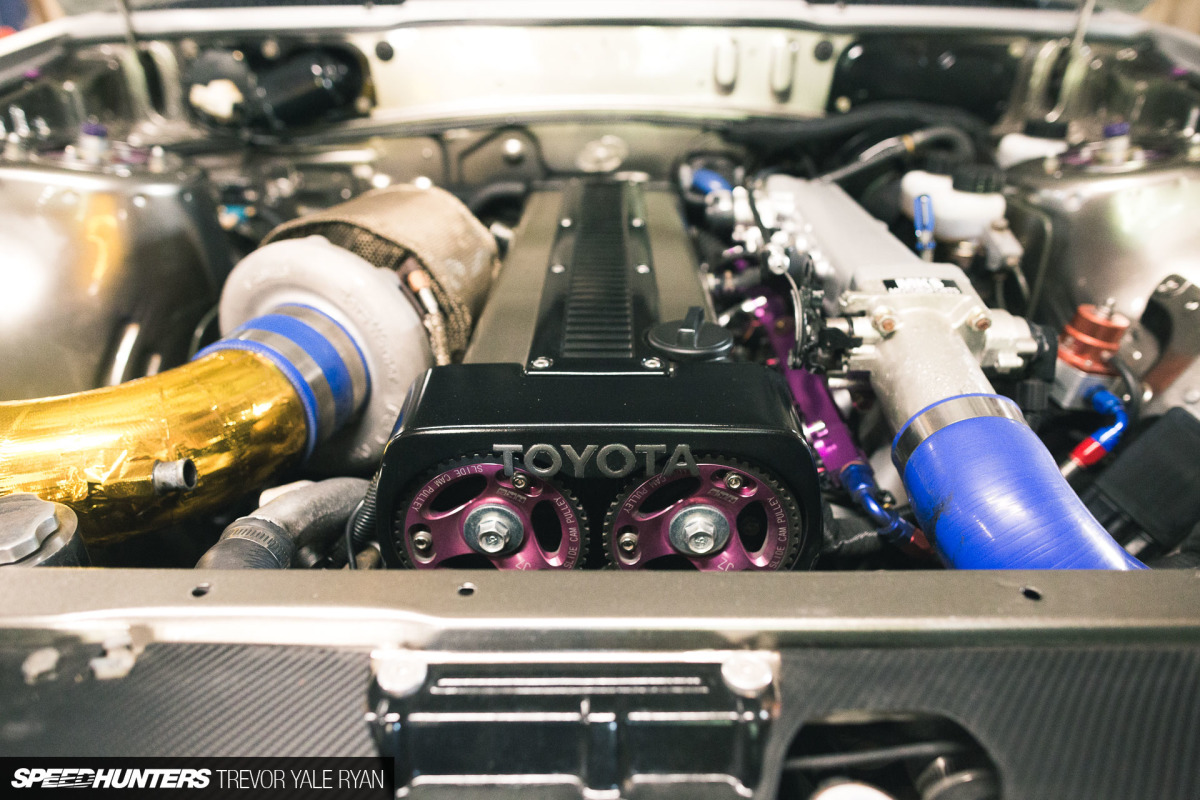 I love how incredibly at home the motor looks in the Starion's bay, and I wonder what could have been if Mitsubishi had collaborated with Toyota instead of Chrysler back in the day. Of course, a commercial mash-up like this makes no sense, but we did see Subaru and Toyota come together for the 86, so anything is possible.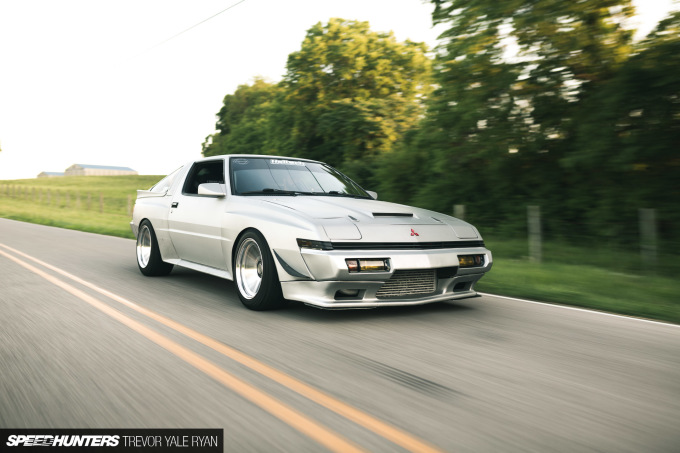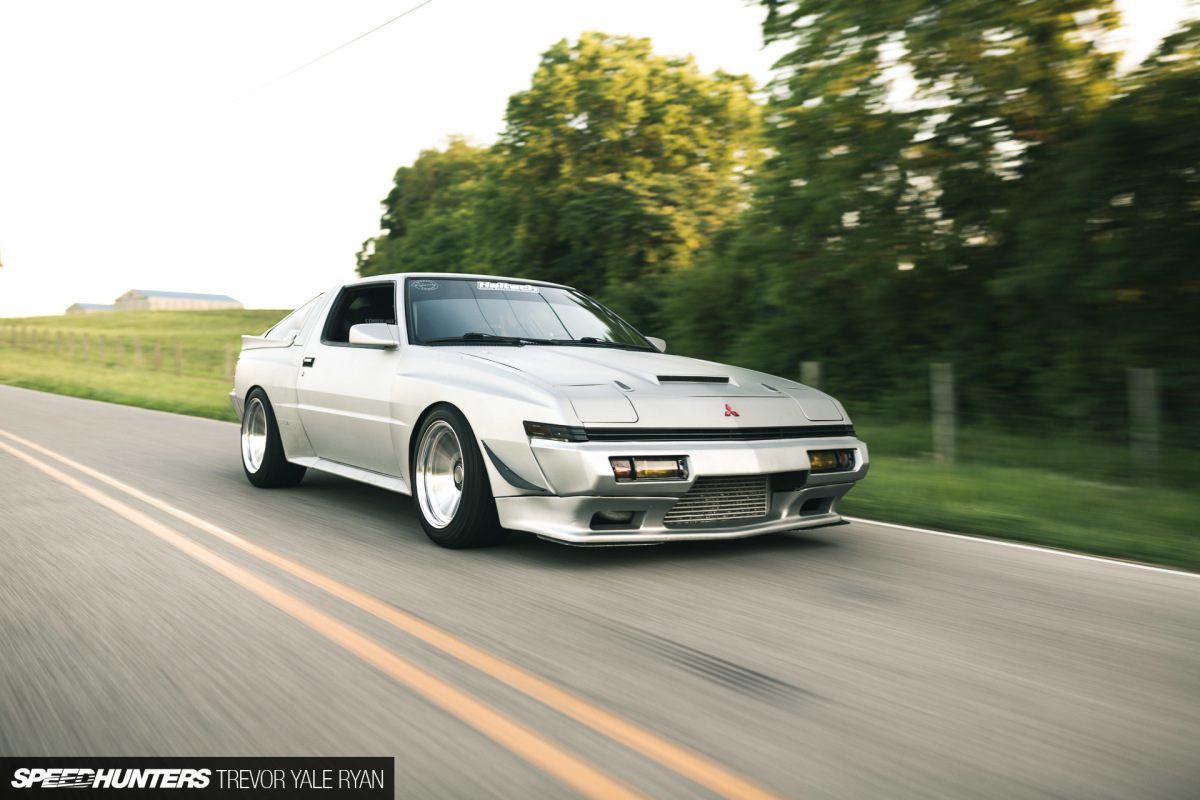 Factory fantasies aside, Mikie's turned a somewhat unreliable and lackluster car into an incredible cruiser with a bit of simple bodywork, the clean motor and tranny swap, and D2 coilovers.
Welcome To The '80s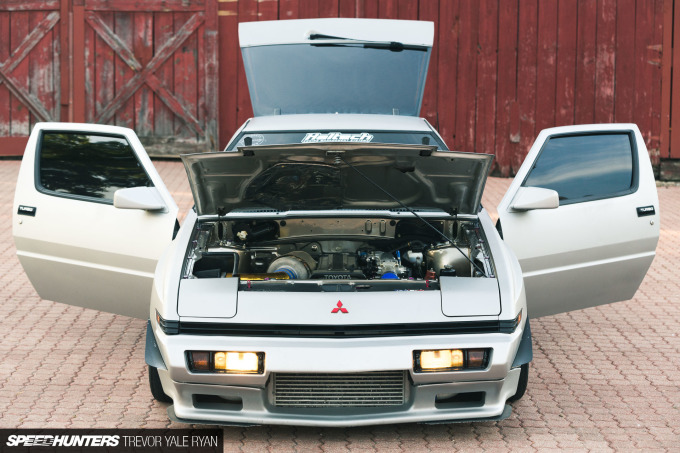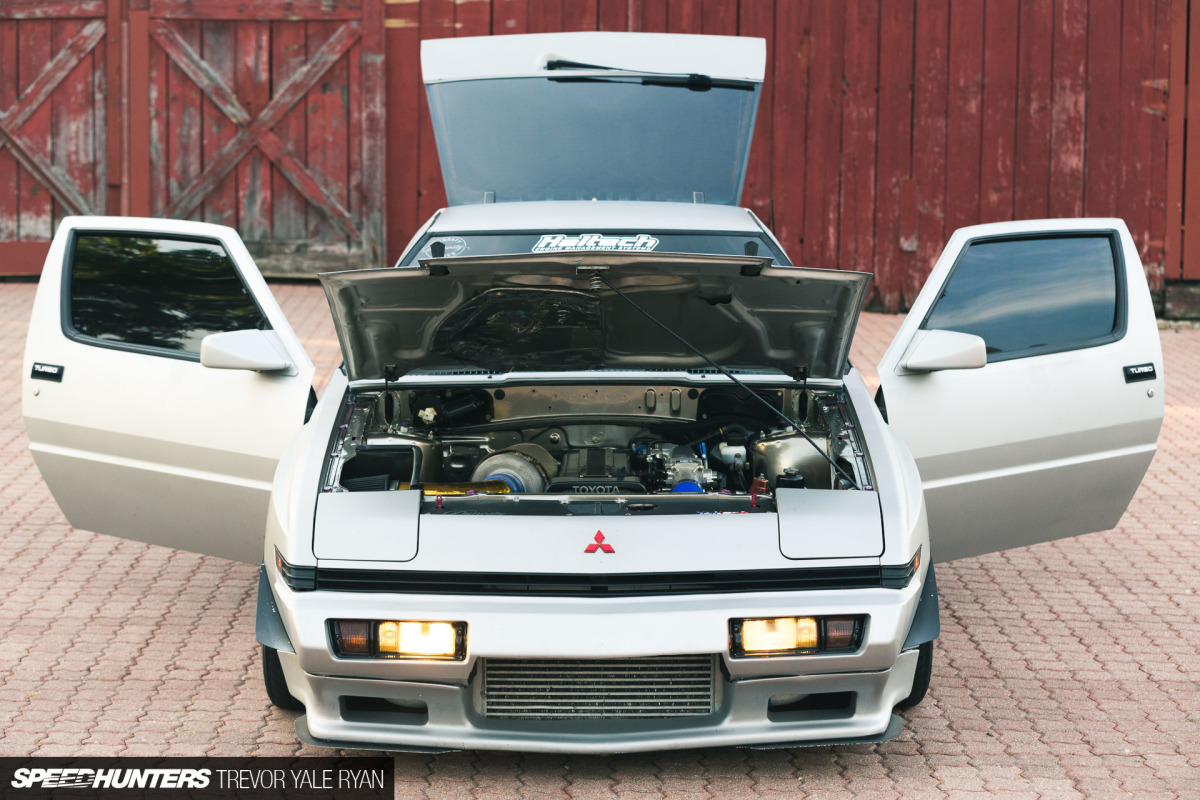 From the car as a whole down to the very last details, this thing embodies a real future-'80s aesthetic.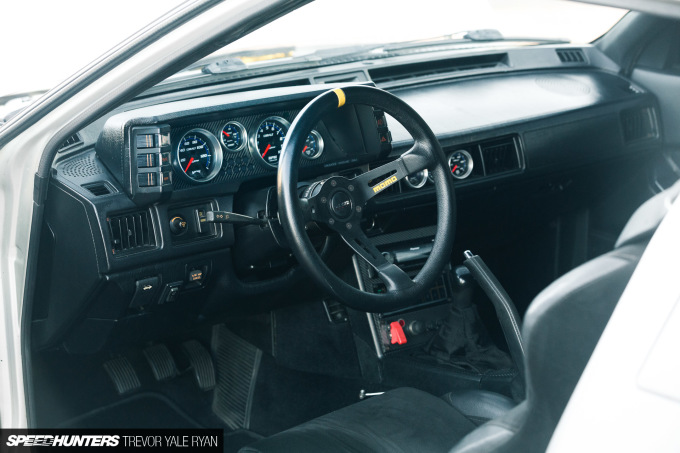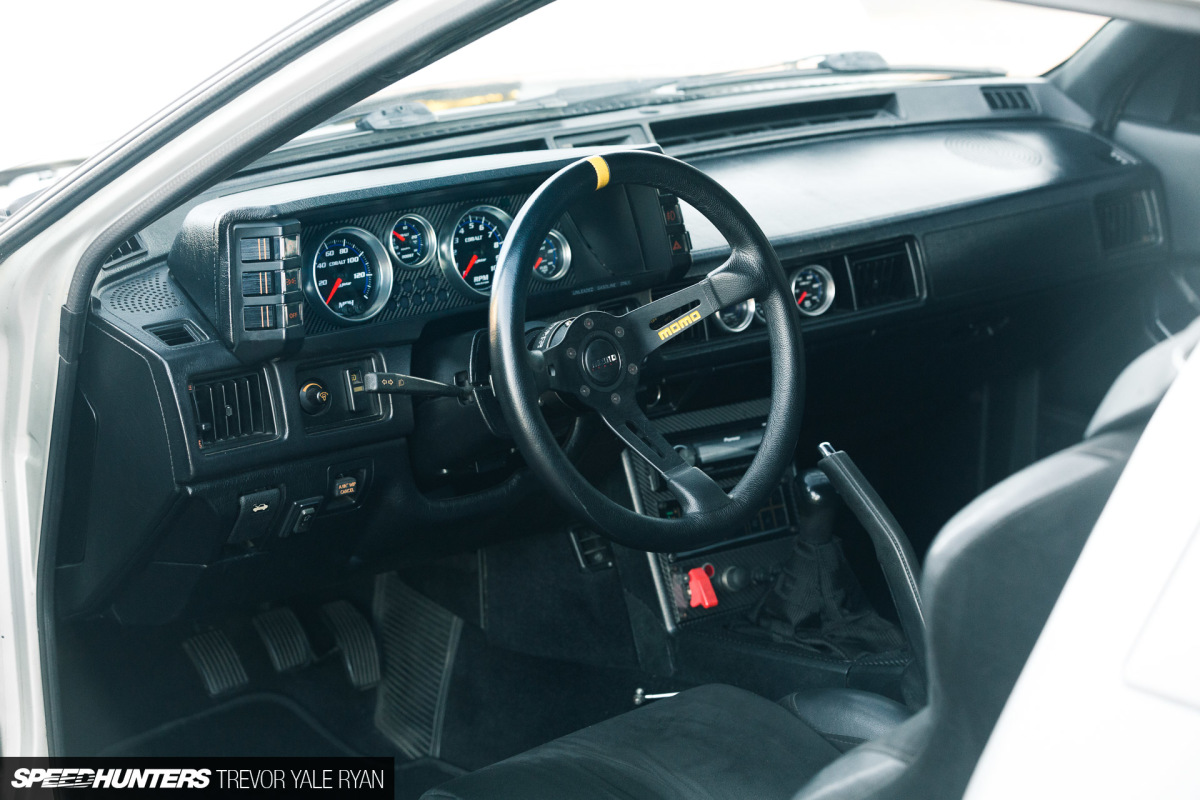 Removing the fuse for the incredibly obnoxious automatic shoulder belts, I was able to get a clean shot of the interior in all its square-edged glory. And speaking of those shoulder belts, check out that 'TURBO' insignia. Mitsubishi was so proud of itself.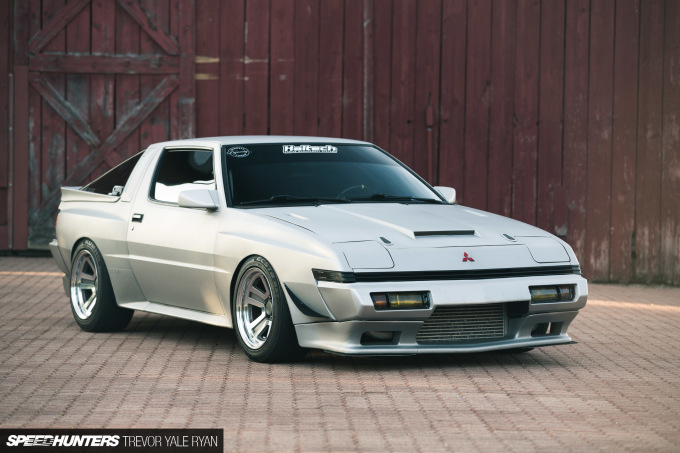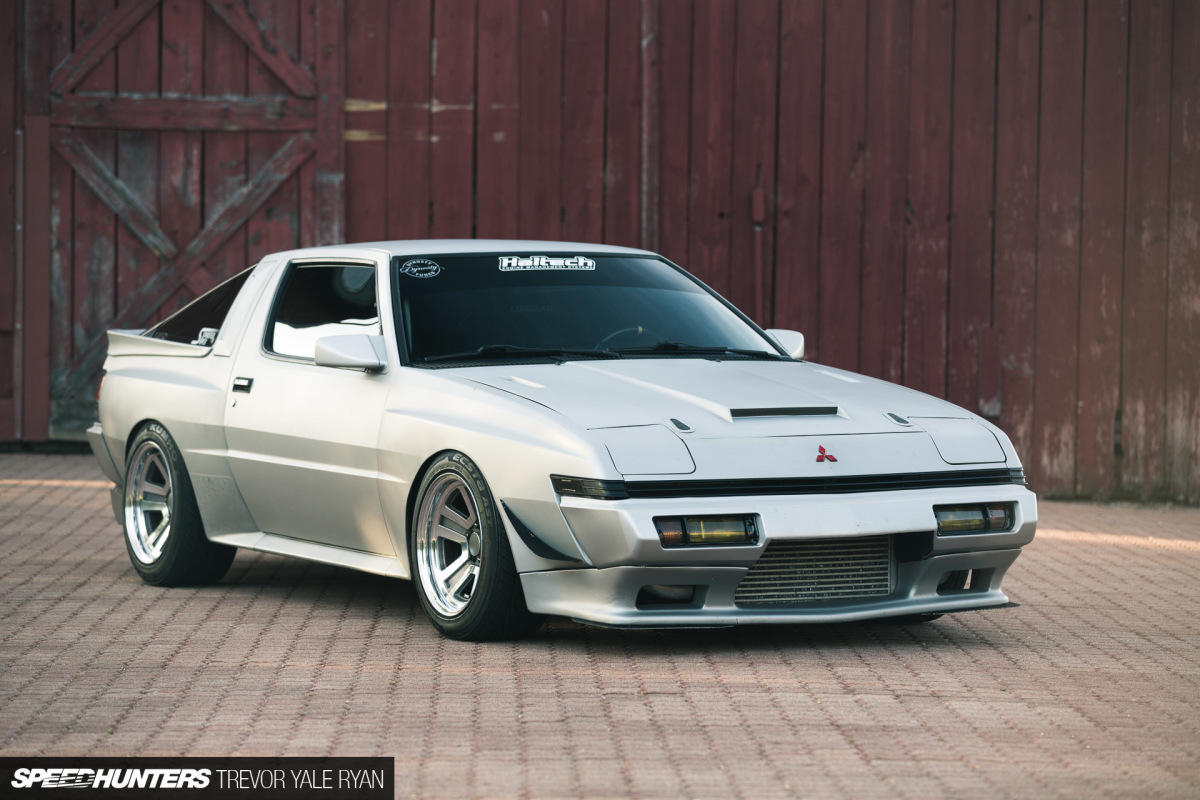 And Mikie should be, too. His car is an awesome example of what's possible when you put your eggs in the right basket.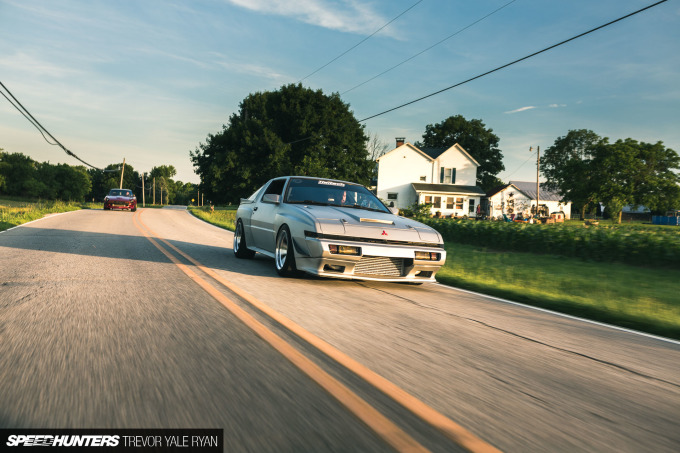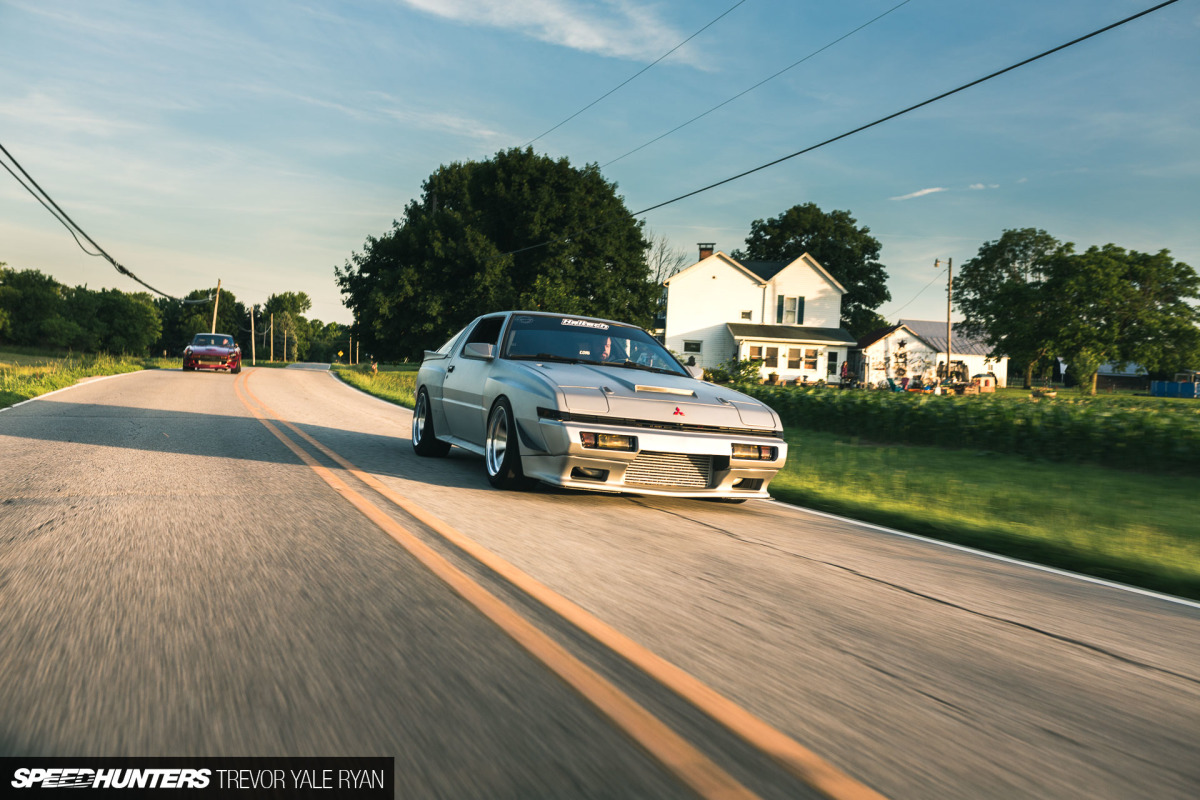 Mikie wasn't the only one who turned up that day with an older, swapped, Japanese car, though.
I'll be taking a peek at his friend Jesse's S30 soon…
Trevor Yale Ryan
Instagram: tyrphoto
TYRphoto.com
Mitsubishi related stories on Speedhunters
Cutting Room Floor