Garage Finds
It turns out the Midwest is as car-crazed as the rest of America. On my visit to the area nearly a month ago, I know that I only barely scratched the surface of what this neck of the woods has to offer.
The modified cars out here are unsurprisingly a bit muscle car and hot rod-centric, but I was completely blown away by what I kept uncovering. I'd show up to someone's house to shoot their pickup, only to find a dozen more cars in the garage. And it wasn't just clutter, there would be truly rare cars and real race-bred projects. I can only imagine how many hundreds of incredible builds I drove by without even knowing.
But there were plenty of finds that I did take photos of, finds which don't really fit into a story on their own. So instead of forcing them into their own short stories I've gathered them here as a celebration, if you will, of what's hiding between Cincinnati, Ohio, and Lexington, Kentucky.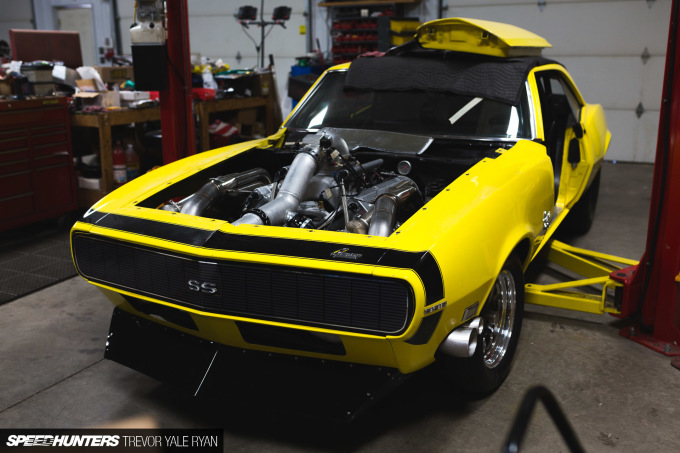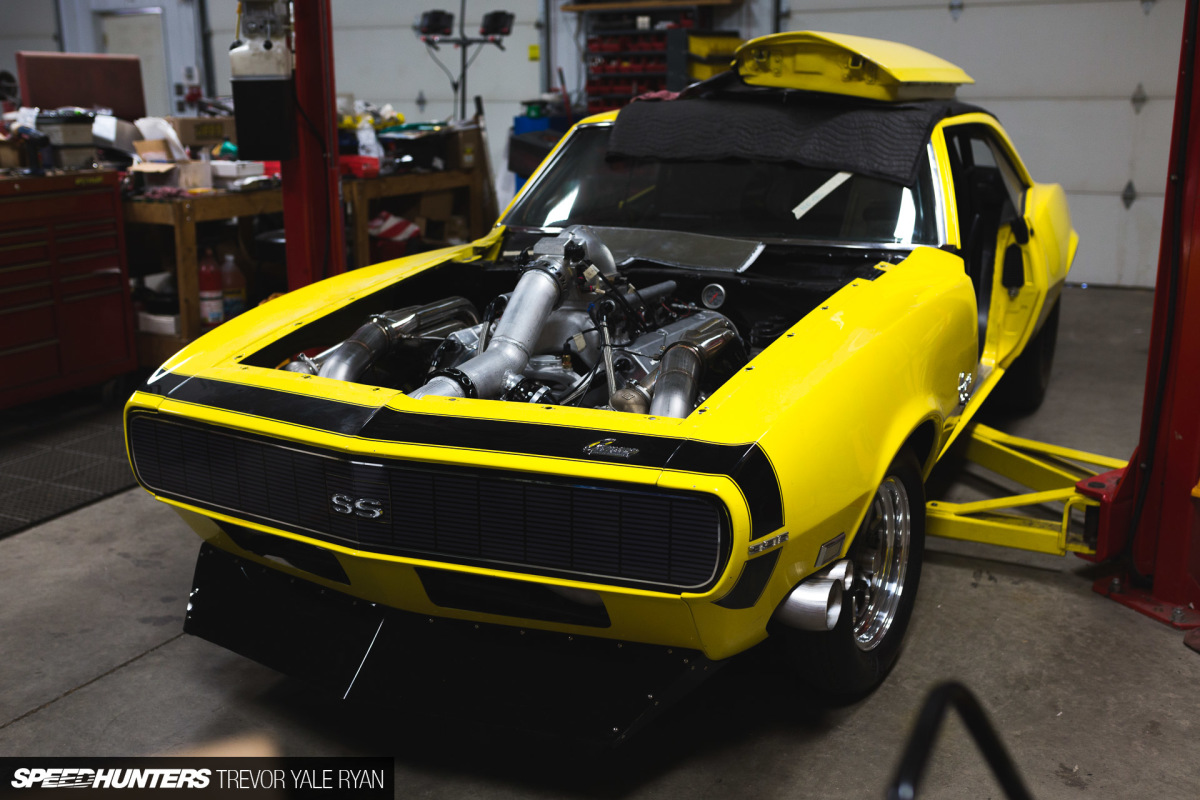 On our first stop of the trip, I found this incredible first-gen Camaro being built for (obviously) the drag strip.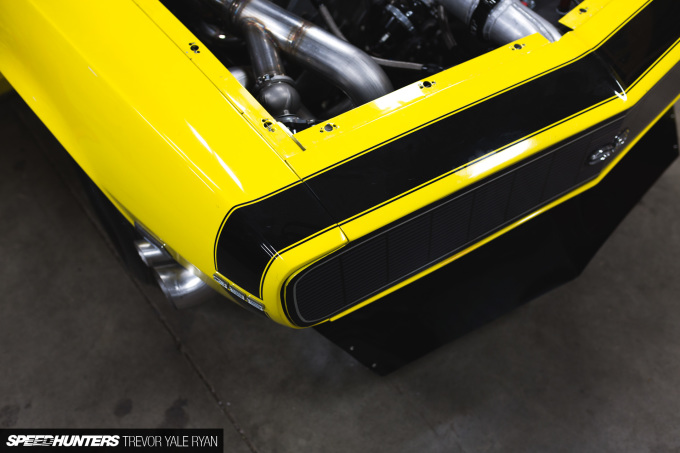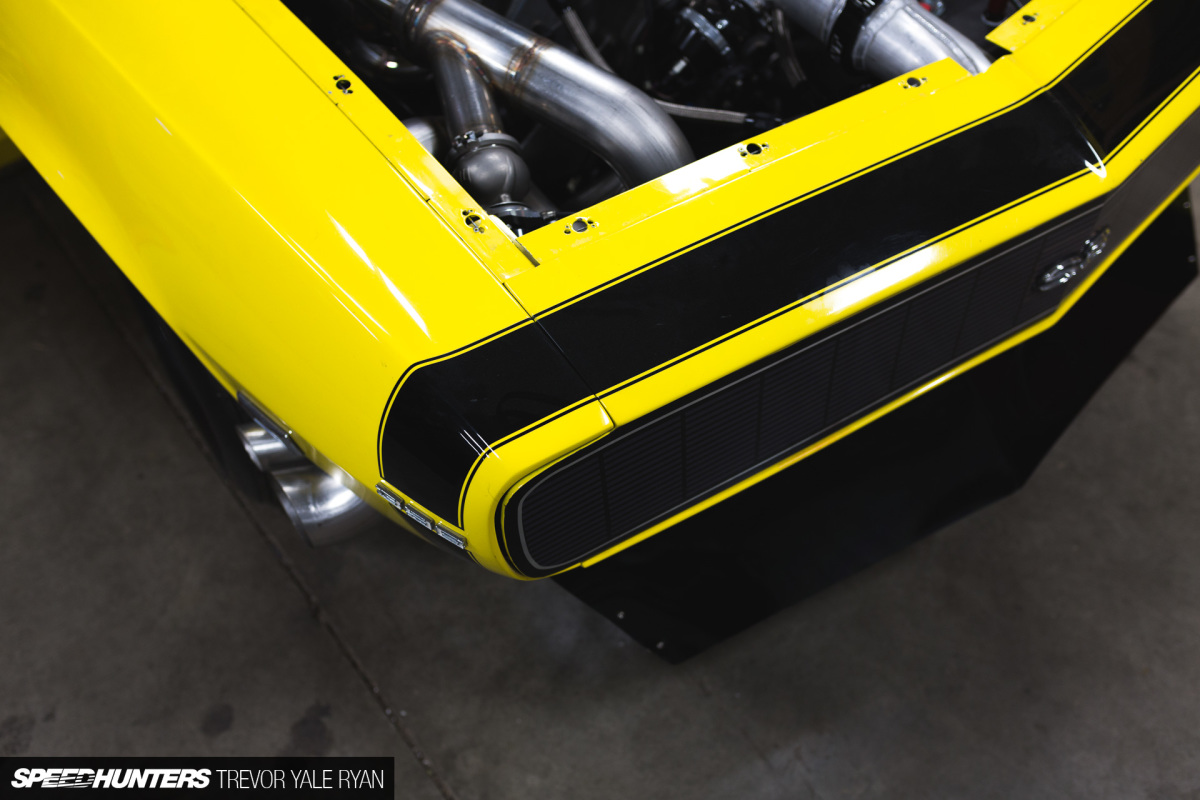 It's always exciting to happen upon these cars when you don't expect it, over spotting a cool build like this at a show where it's practically a requirement.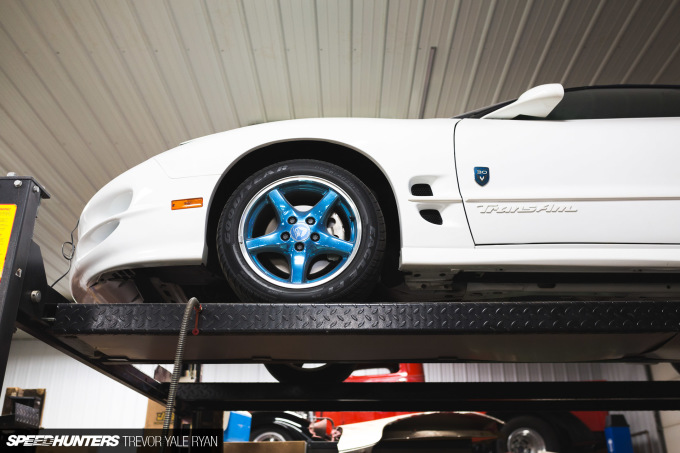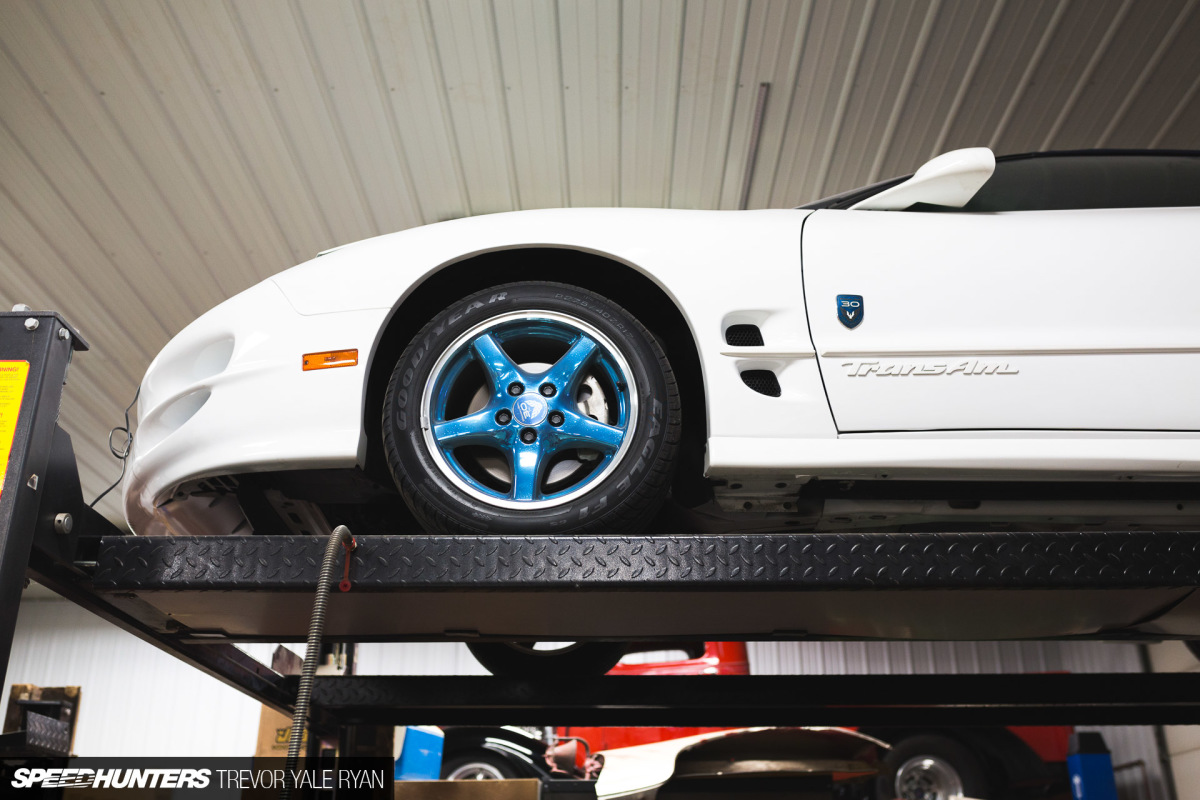 And when it rains it pours. Some of this stuff is so out there that it requires a proper explanation; I had no idea this was a low-mile, rare-optioned 30th Anniversary Pontiac Trans Am until my buddy Robbie enlightened me.
It's so interesting to me what certain people want to have their hands on, and the diversity of what's tucked away in garages around the world.
Happenstance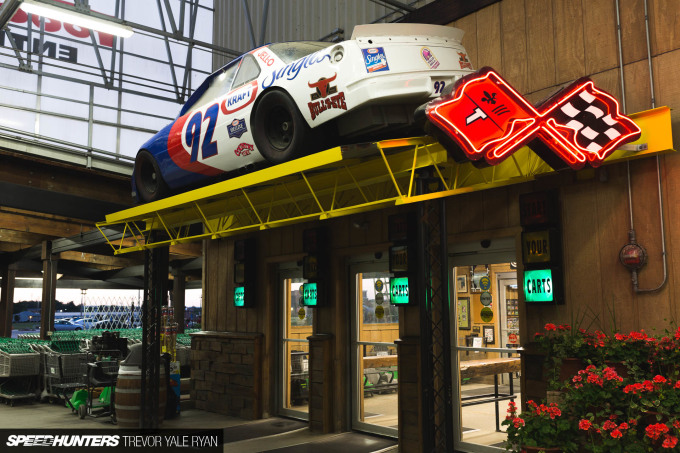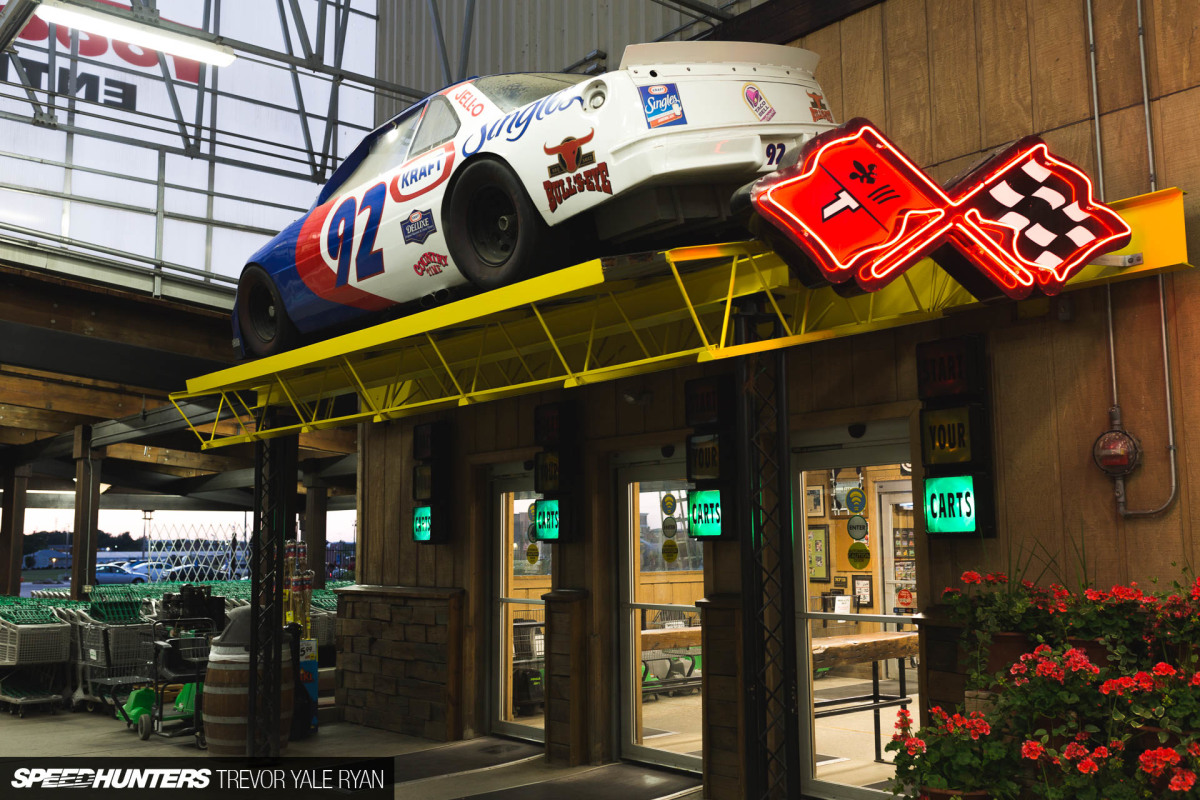 Stopping by the grocery store later, this photo should suffice as an explanation for this area's love for all American cars.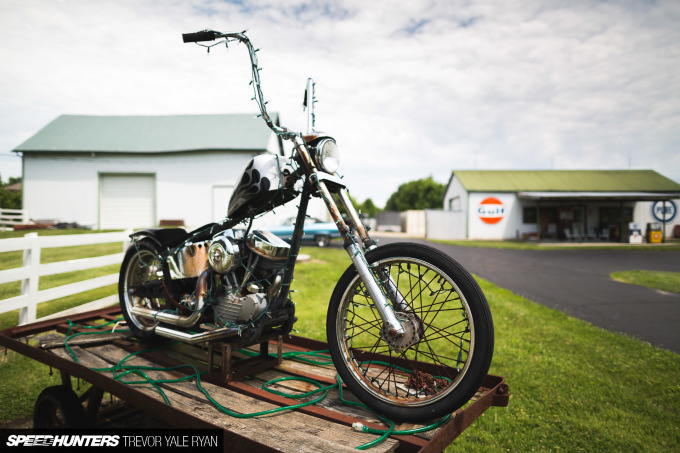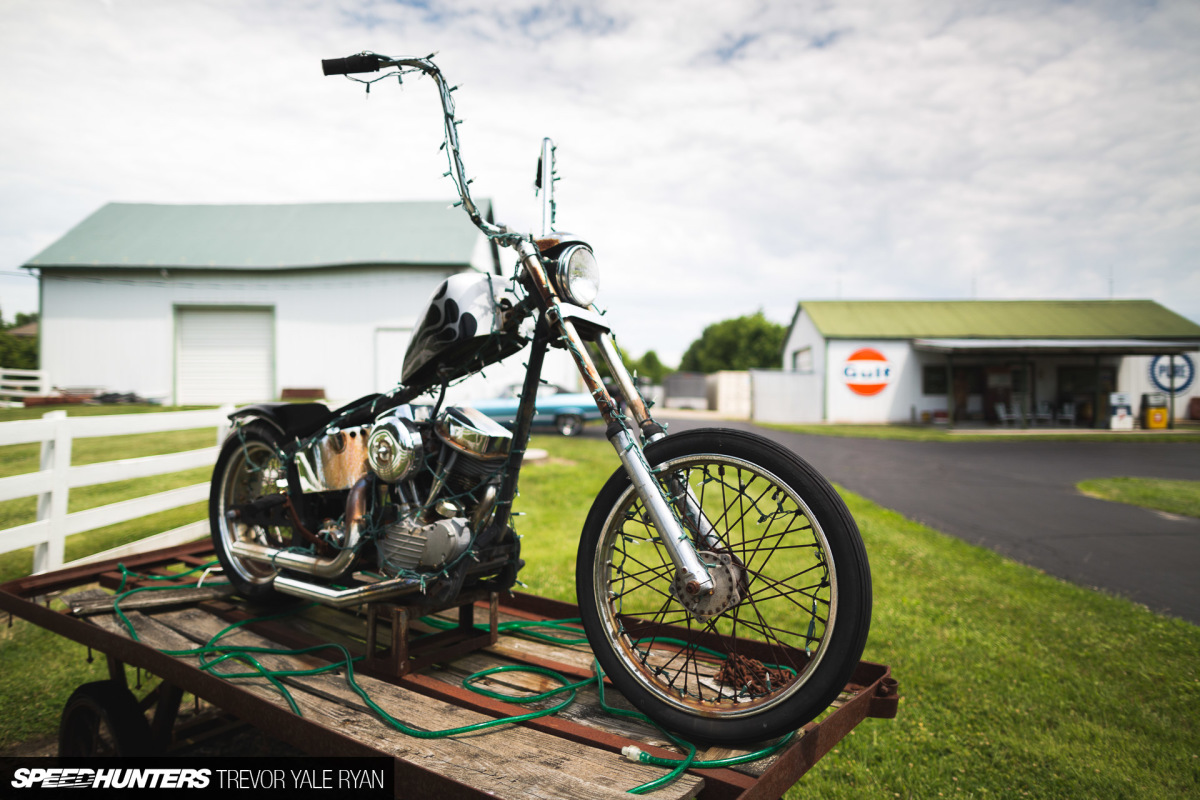 But it isn't just cars that people love to build in this region, and since bikes have been popping up around here I figure I'd better include a couple from my stop at Southern Ohio V-Twin.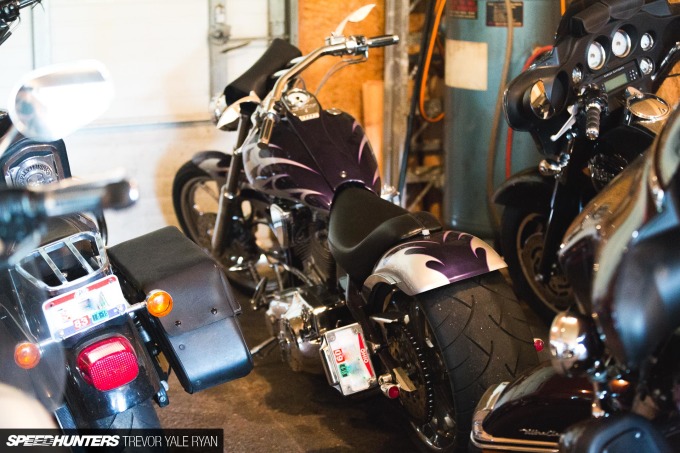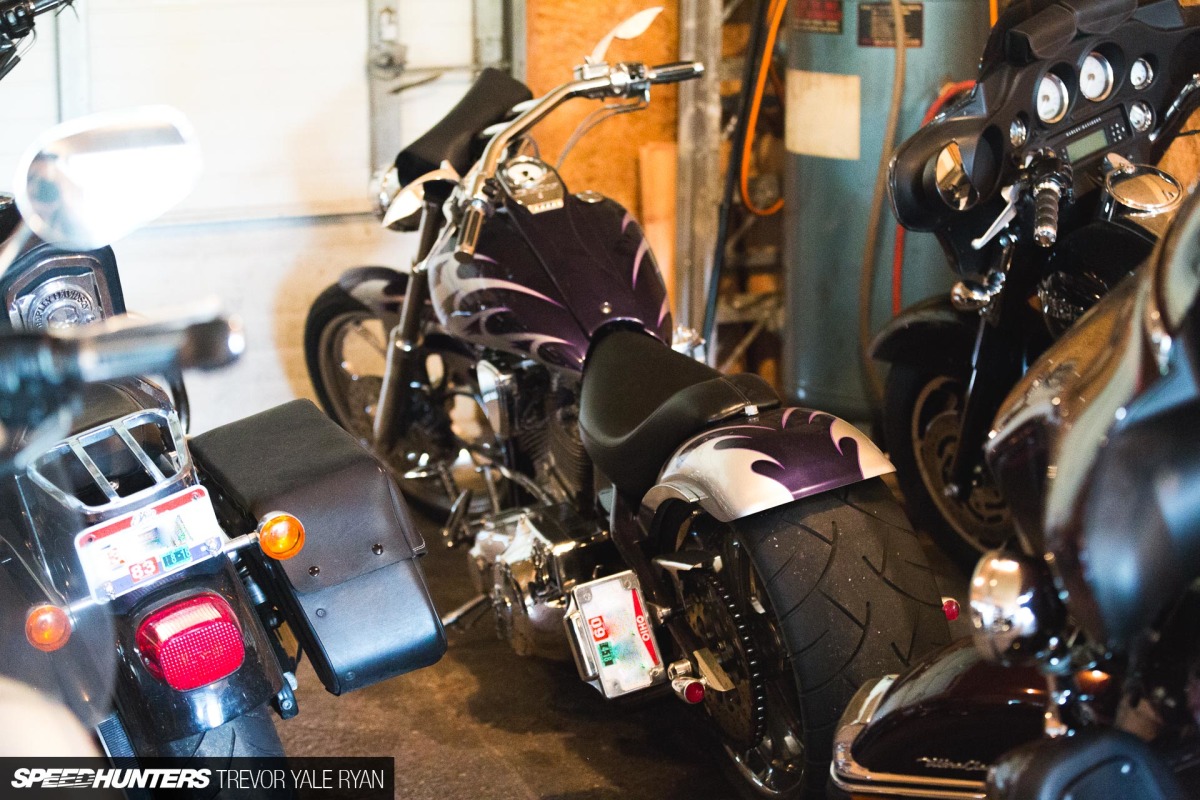 Motorcycle culture is just as complex as car culture, and there's tons of Speedhunting to do in this regard.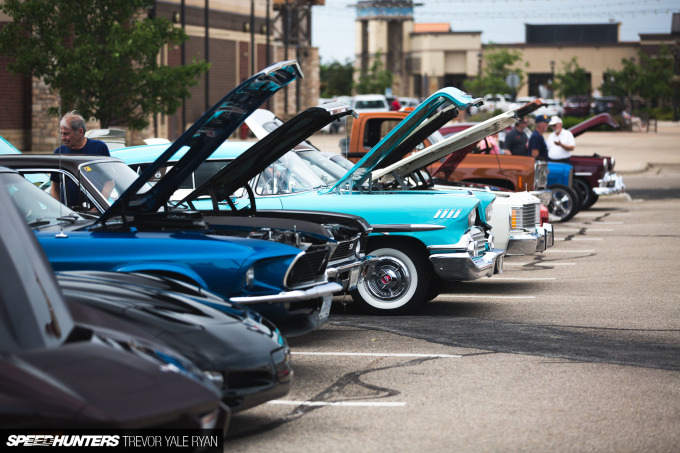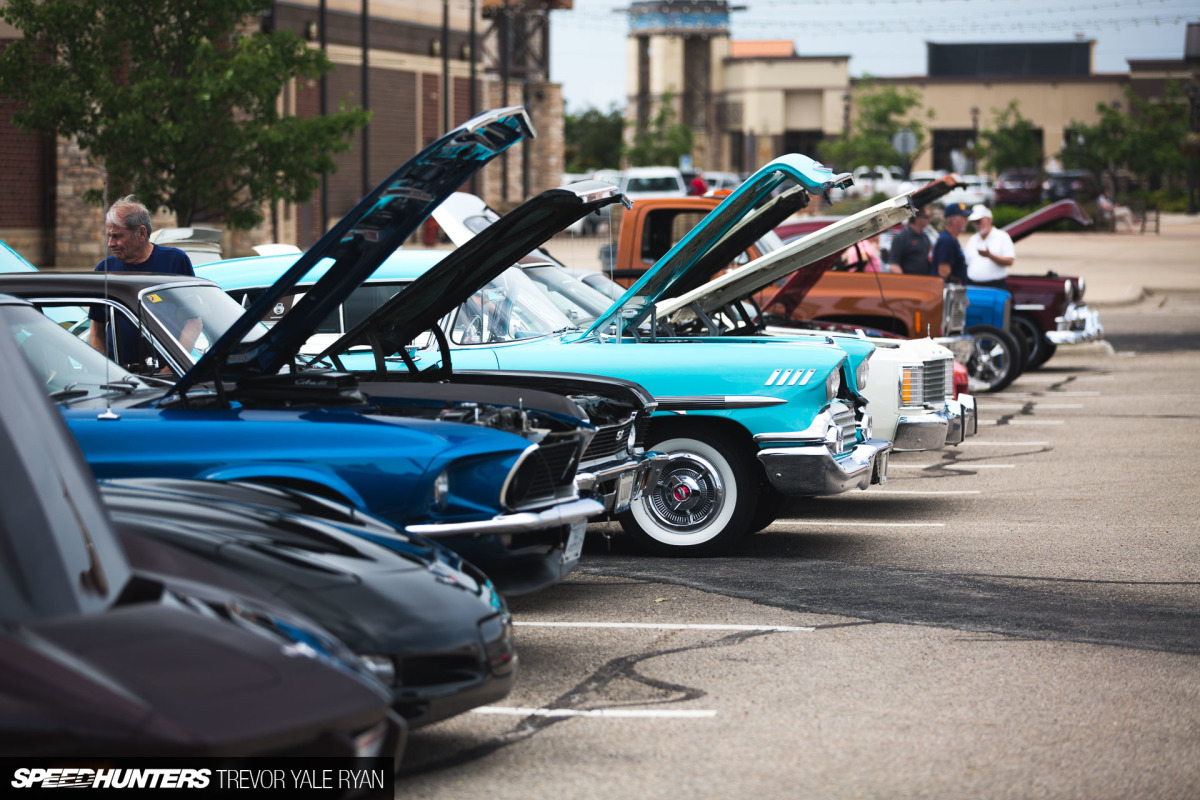 On my way between two other stops, I spotted this cruise-in coming together from the freeway. With about 30 minutes to burn before my next shoot we stopped for a poke around.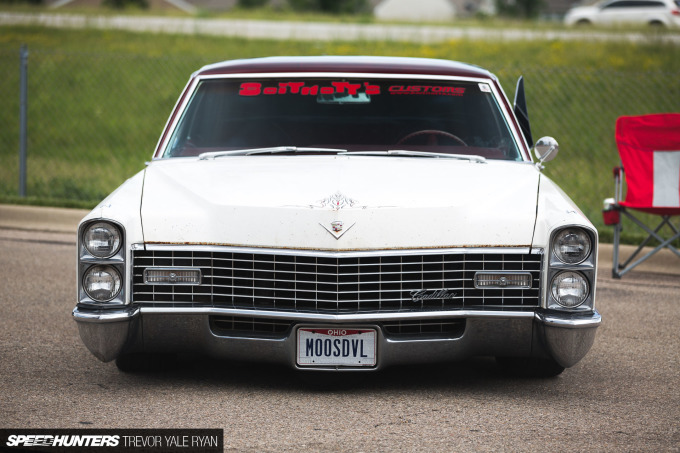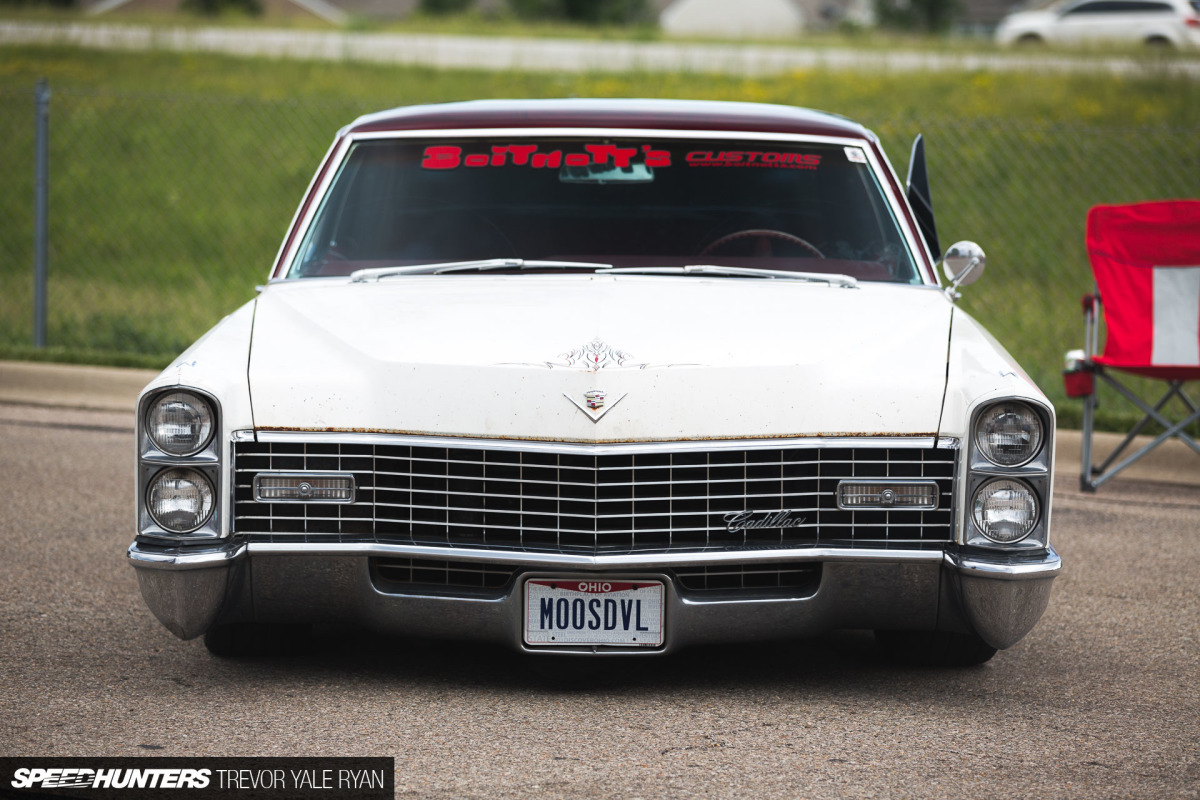 It turns out this was the first Bridgewater Falls Classic Car Cruise-In of the summer. It's exactly what it sounds like, and these guys drove over and hang out every Tuesday of the summer months.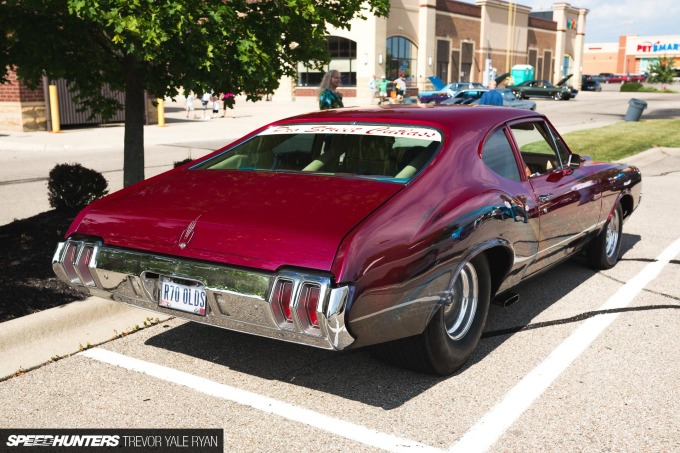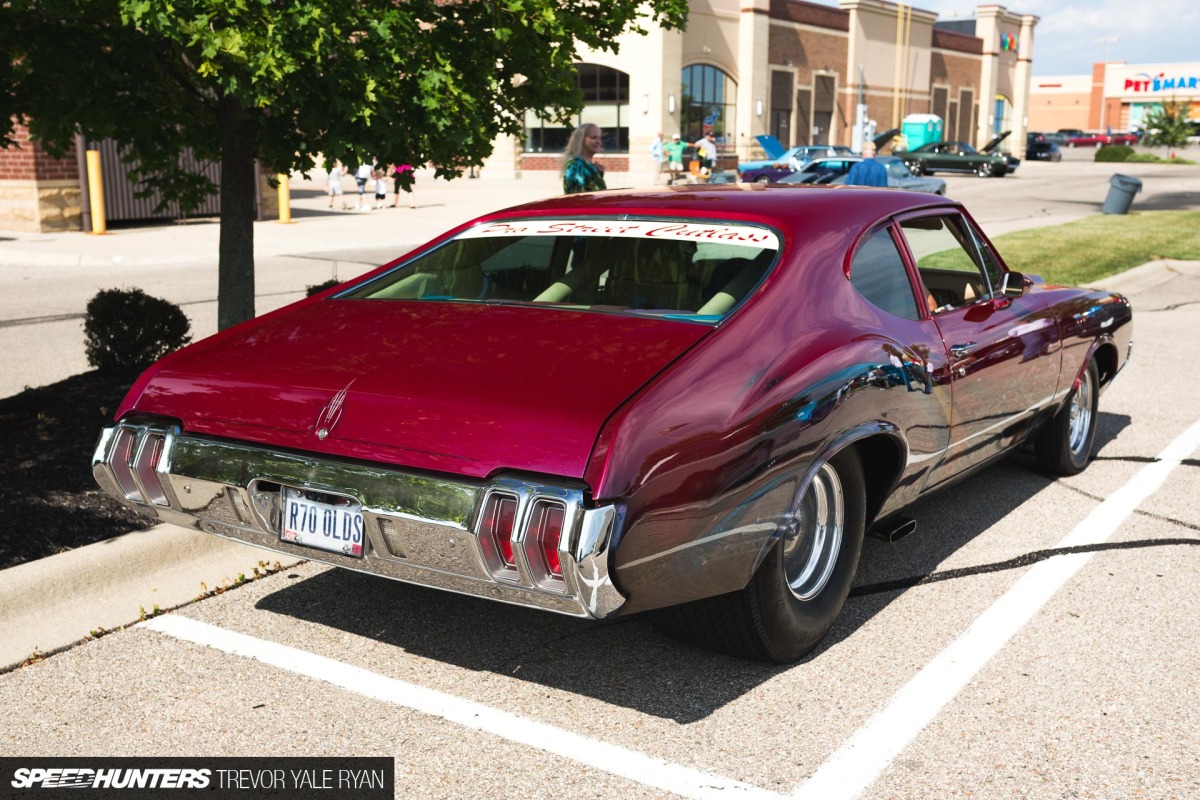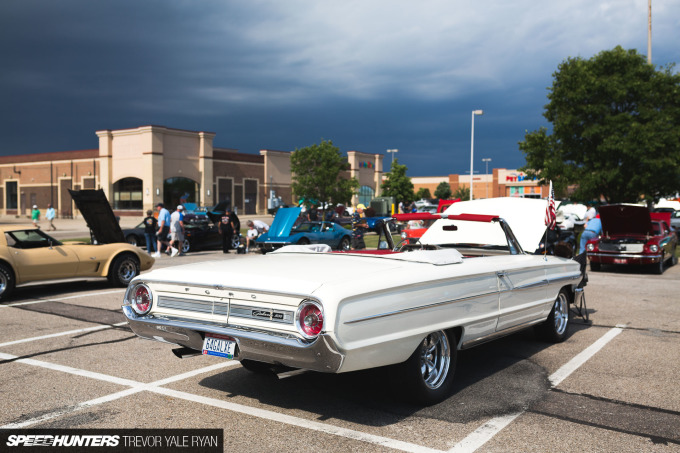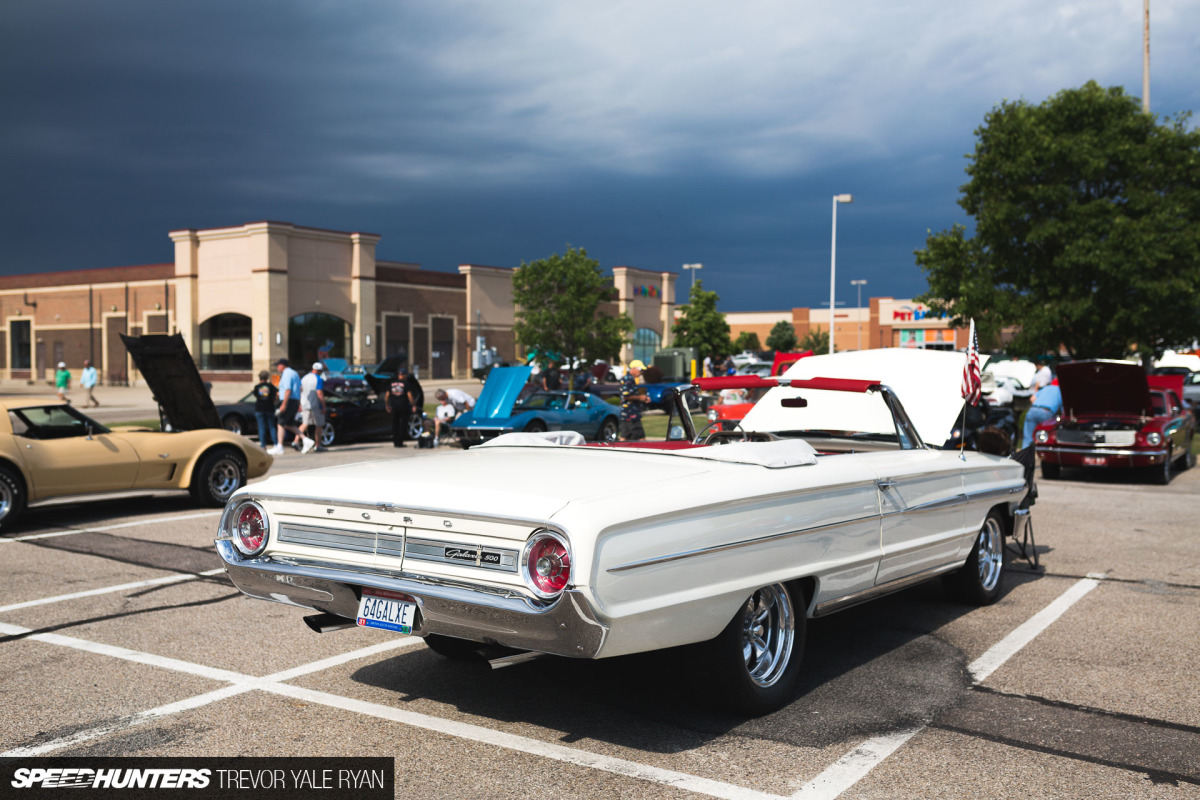 I was pleasantly surprised by the variety that turned up, especially considering that I hadn't planned for this event at all. This is the beauty of being on the ground somewhere rather than desperately trying to plan a trip based on Instagram posts or Facebook events. I'd be shocked if 10% of these guys even had an Instagram account.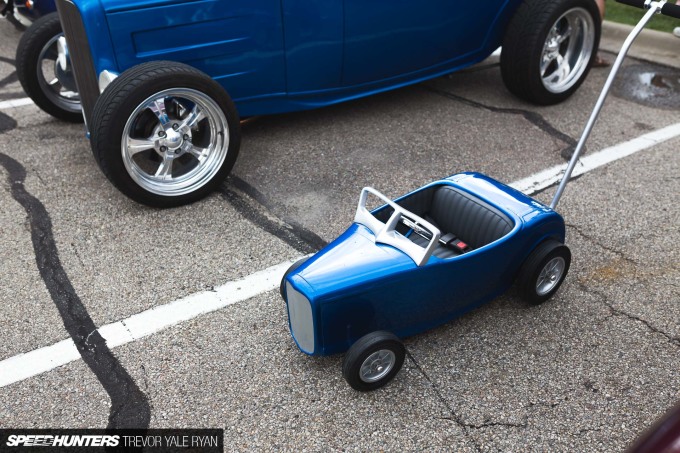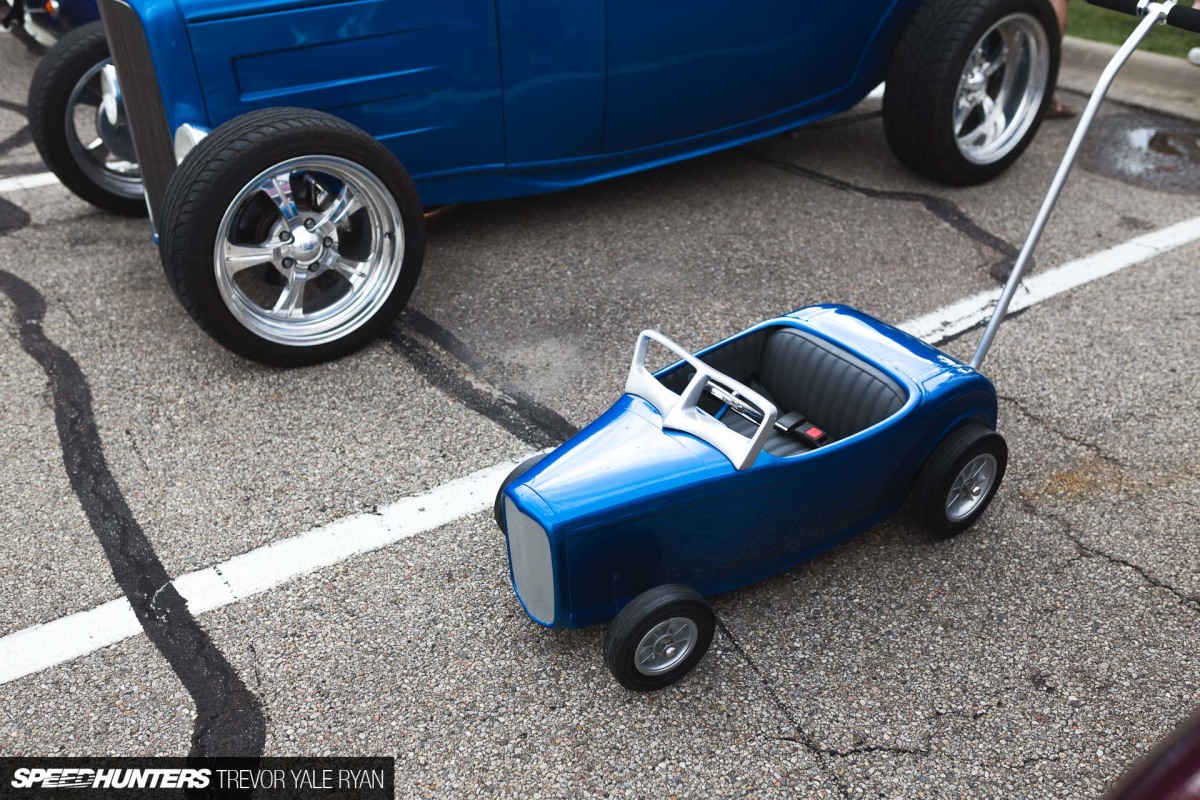 You never know what you'll find in a new place, and you really never know what people are going to show up in.
What The…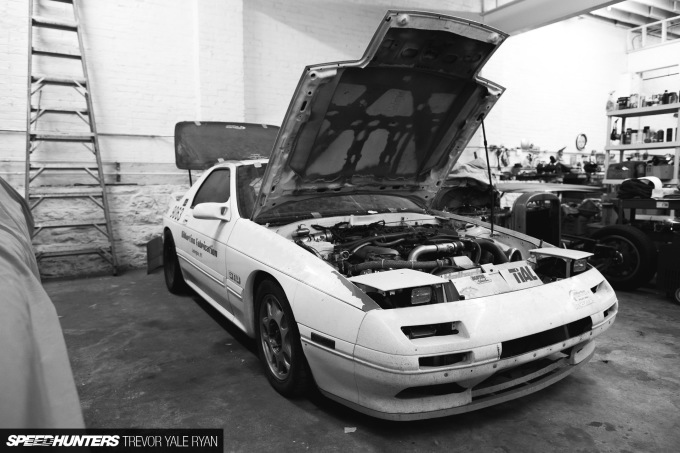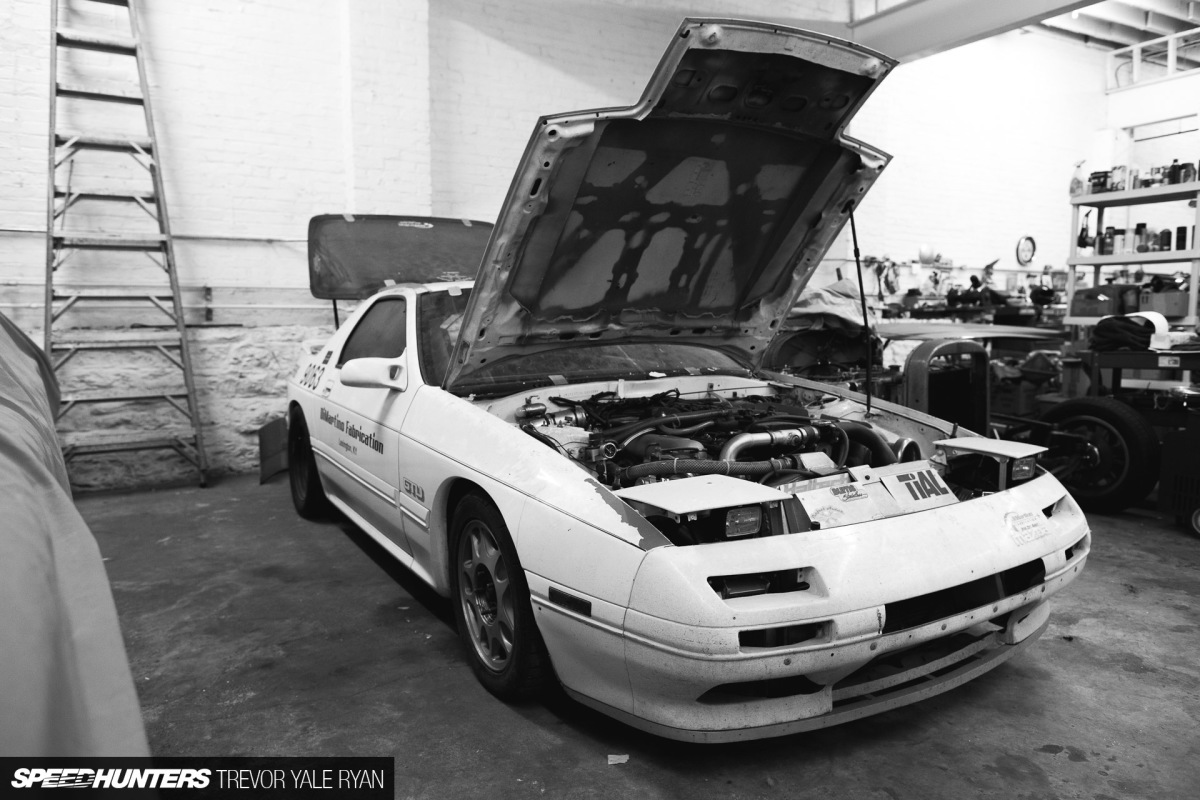 Down in Kentucky, I came across a possibly even more eclectic mix of interesting cars. Stopping by Steve DiMartino's shop I spotted one of his son's drift cars downstairs. This is mostly Andrew's shop space, but Steve had another trick up his sleeve here.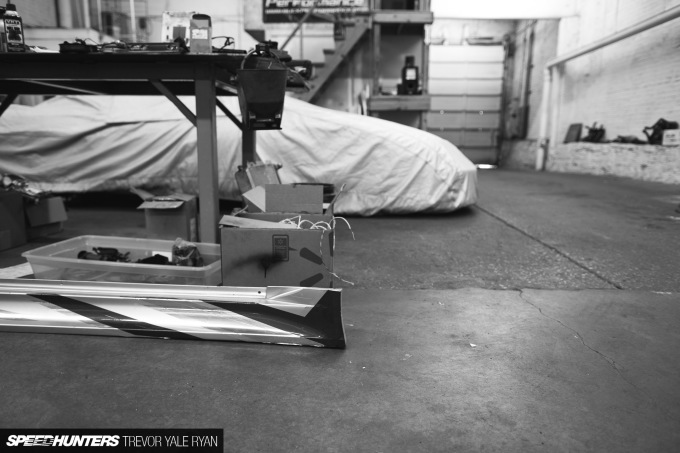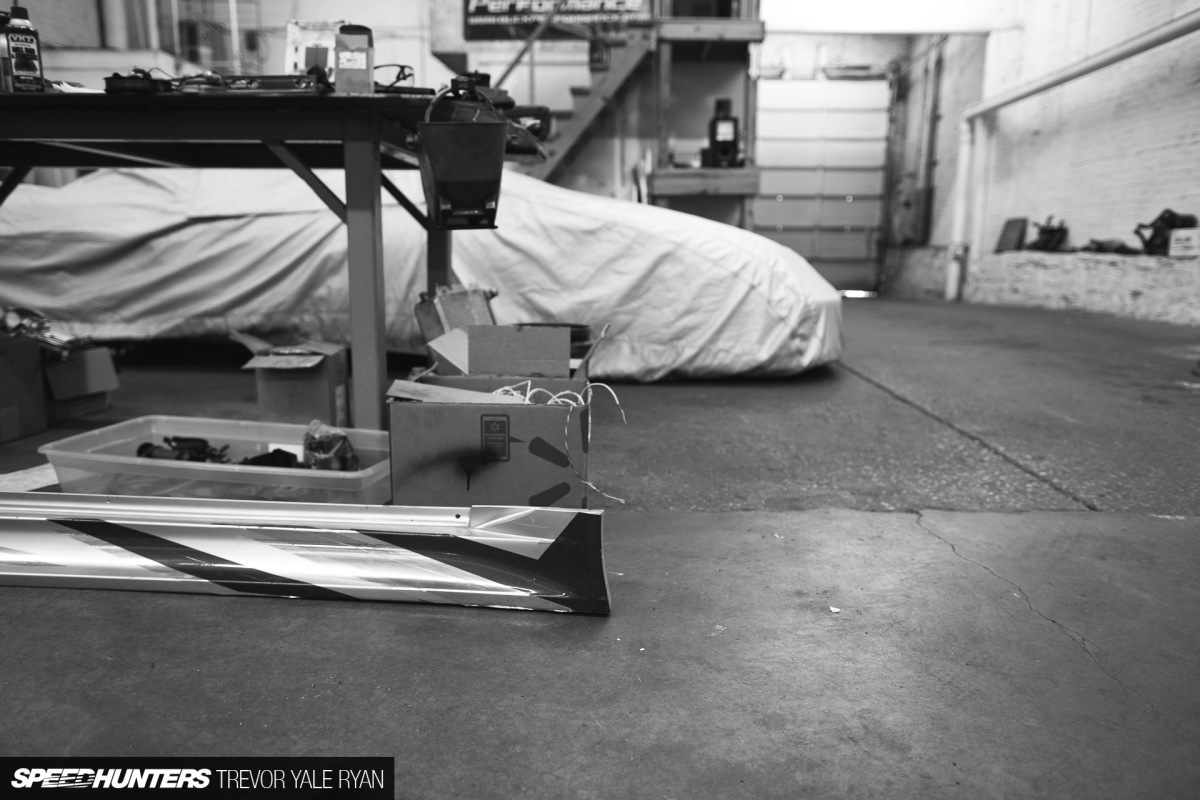 Beyond the extra bodywork for the FC3S was a car I easily could have overlooked. But after travelling 2,500+ miles to find myself in this shop I wasn't about to ignore whatever it was.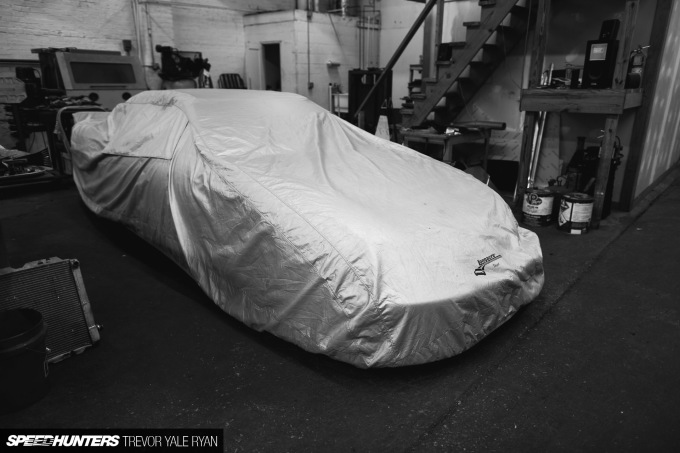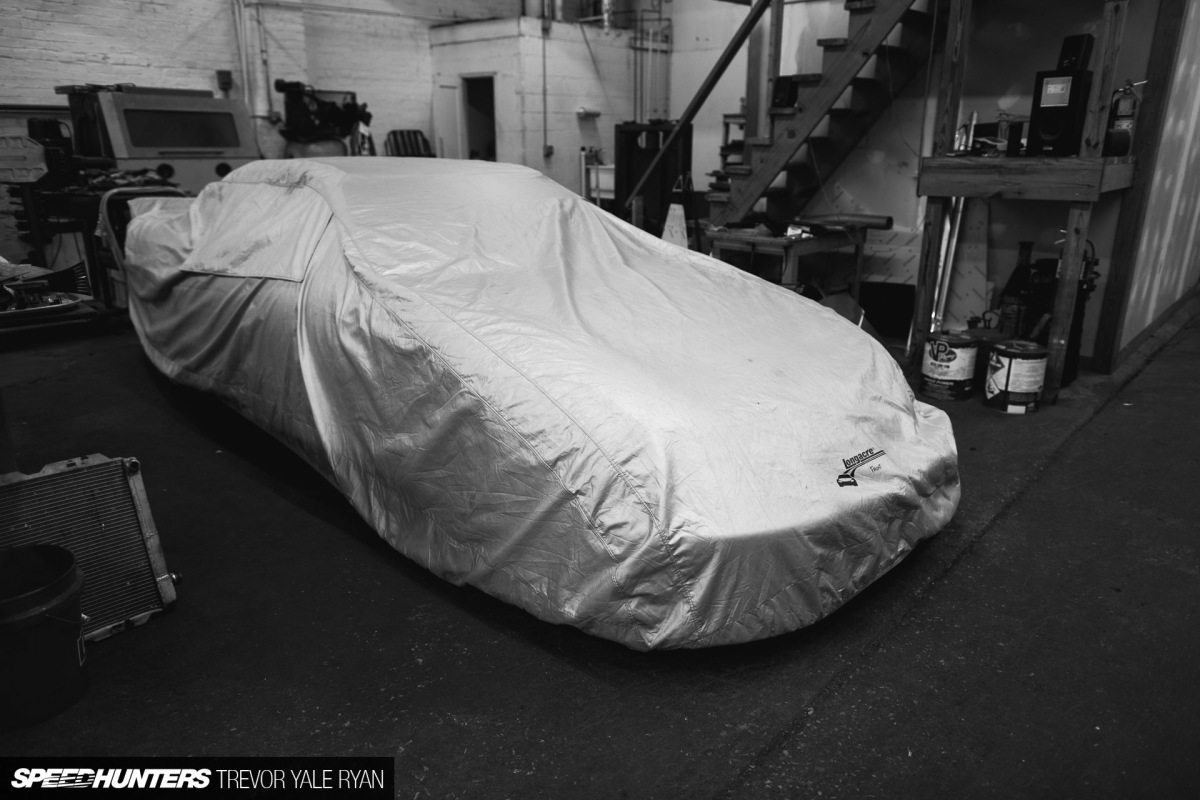 Even under the cover there's something very specific about the body lines of this car, and anyone who knows what these are probably already knows what's beneath. I know I'm a bit of a jerk for leaving you hanging like this, but before I can show you what this thing is I've got to figure out how to make a video with two scenes. Am I up to the daunting task?
I'd say check back in tomorrow, but there's no telling how long a short video like this will take a photographer like me…
In the meantime, any guesses as to what it might be? I'll give you a hint, it sold for less than US$20,000…
Trevor Yale Ryan
Instagram: tyrphoto
TYRphoto.com