Freak In The Streets
Six hundred fifteen horsepower and six hundred eighty foot-pounds of torque delivered to the wheels. Eight cylinders that take up four point four liters under the hood. Four doors. Two turbos. You shouldn't need any more convincing that Ravi Dolwani's F10 BMW M5 is everything and more than you could ever want from a daily driver. But there is so much more to this car that I hardly think it'll fit in one article.
I first saw the car at Motovicity's half-mile event a few months back where Ravi, the director of CSF Cooling's Racing & High Performance division, was putting the car through its paces. From the airstrip to the backroads to Ravi's daily commute across Los Angeles, this is truly a car that can do everything.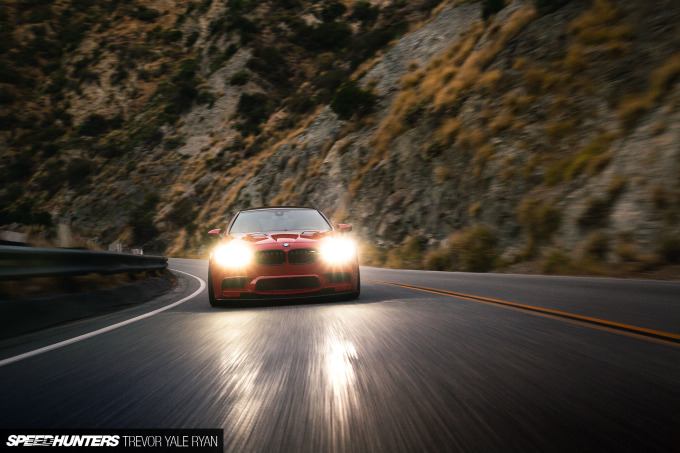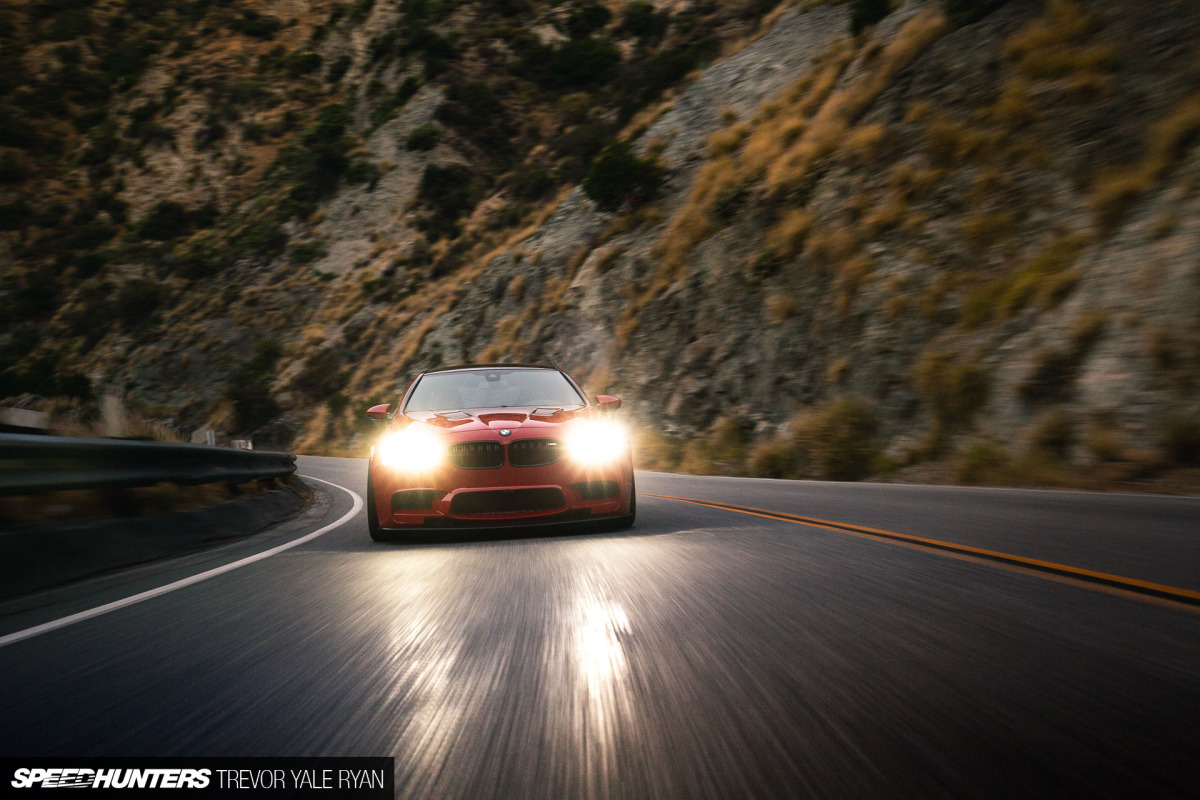 It's no secret that the F10 is an absolutely stunning car from the factory, so rather than throw BMW's hard work out the window, Ravi's decided instead to enhance it. His M5 is an understated OEM-plus style build, an aesthetic that's quickly becoming my favorite way to modify a car.
Waking up before the sun to explore the backroads was the highlight of my entire LA trip. The winding canyon passes are second to none and an absolute dream to drive.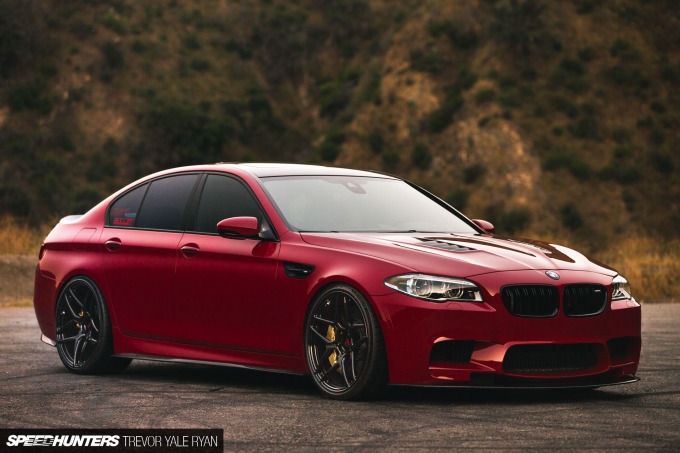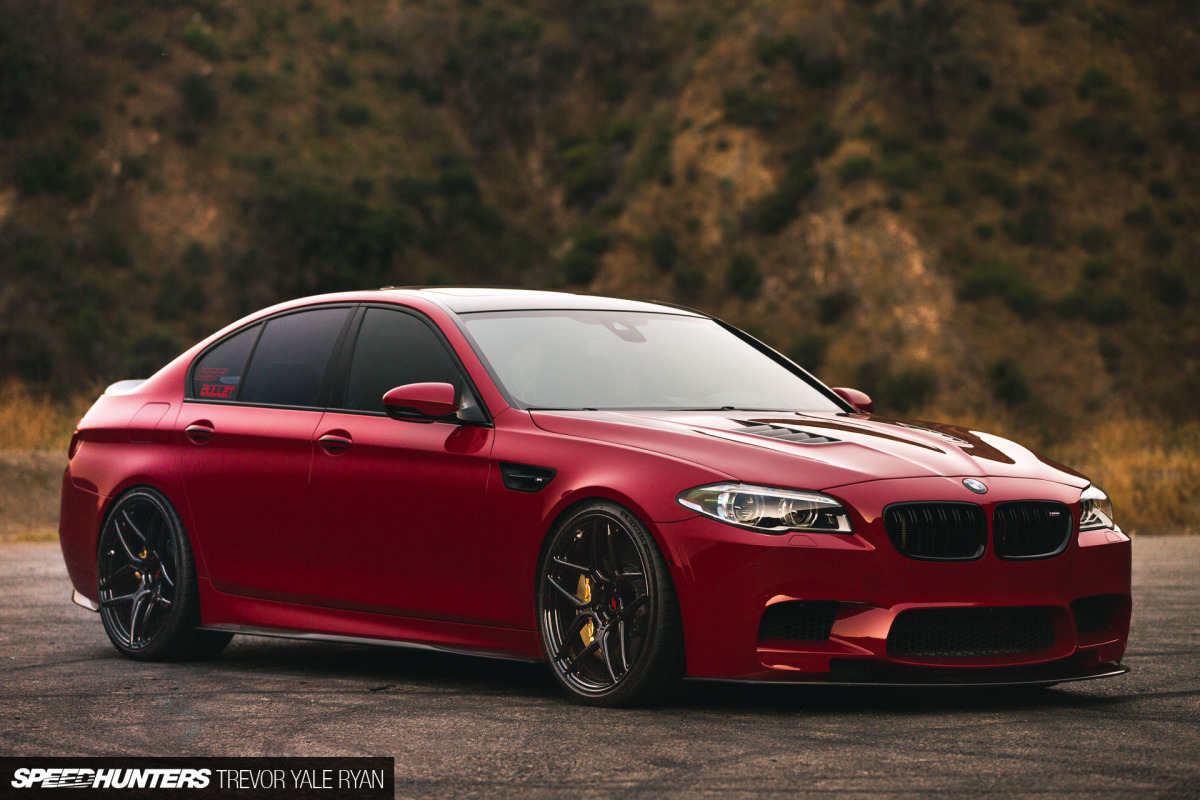 Getting to do this alongside the incredibly good looking and subtly-modified F10 M5 was the icing on the cake. Wearing rare factory Imola Red paint, I don't think I've ever seen a BMW on the street that's looked better.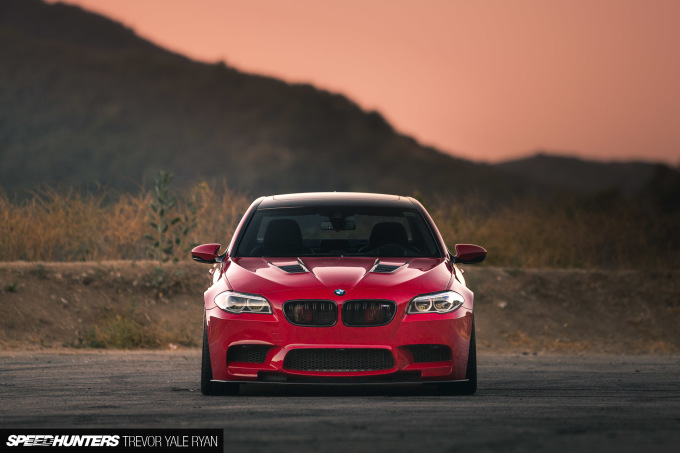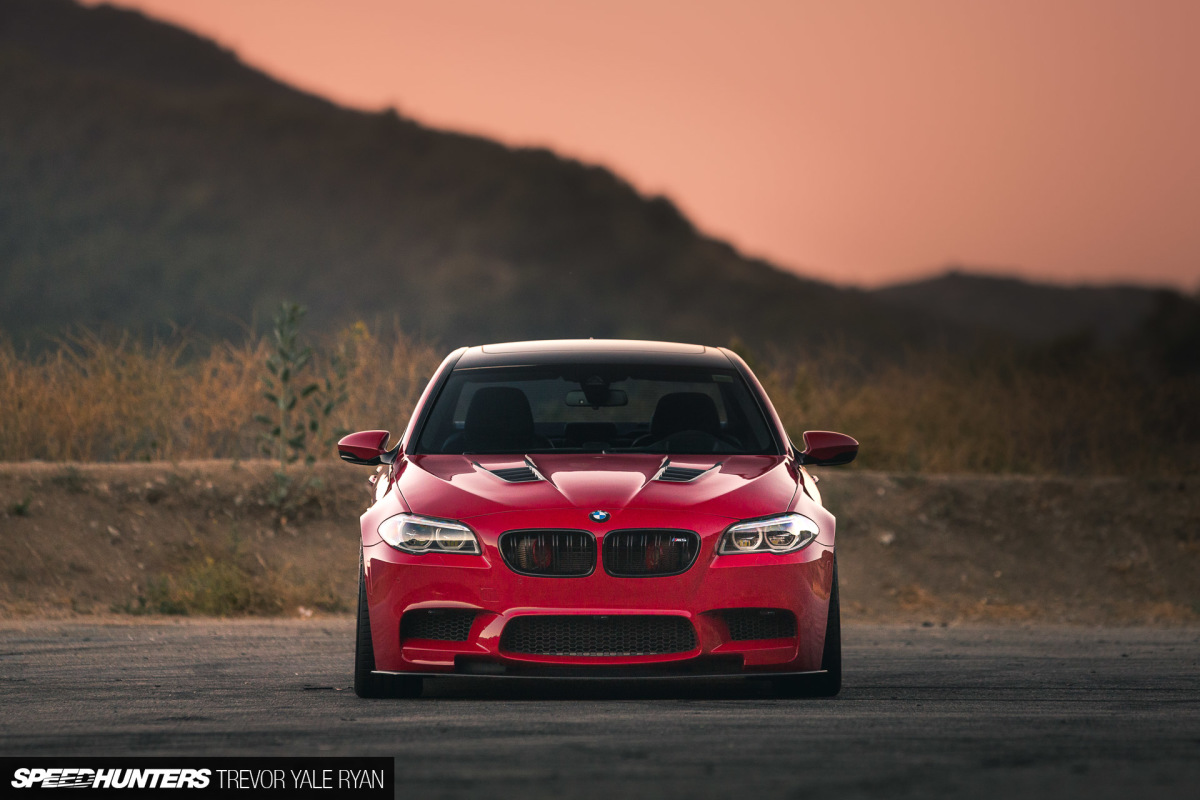 As the sun crept up on us I came to the conclusion that I might genuinely hate every photographer from the LA area. This is such a fantastically easy place to find cars and shoot them.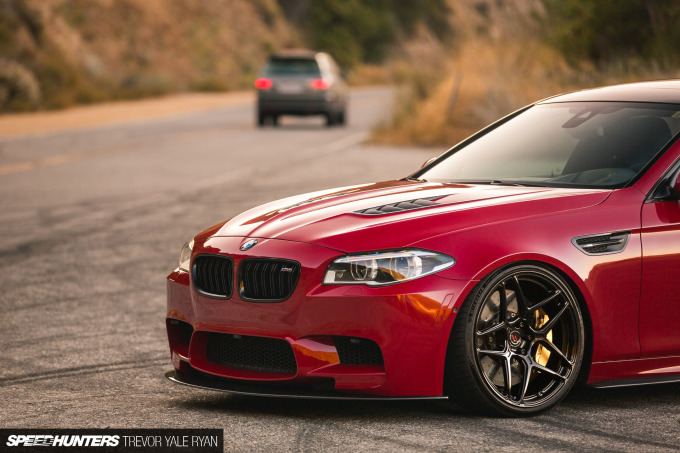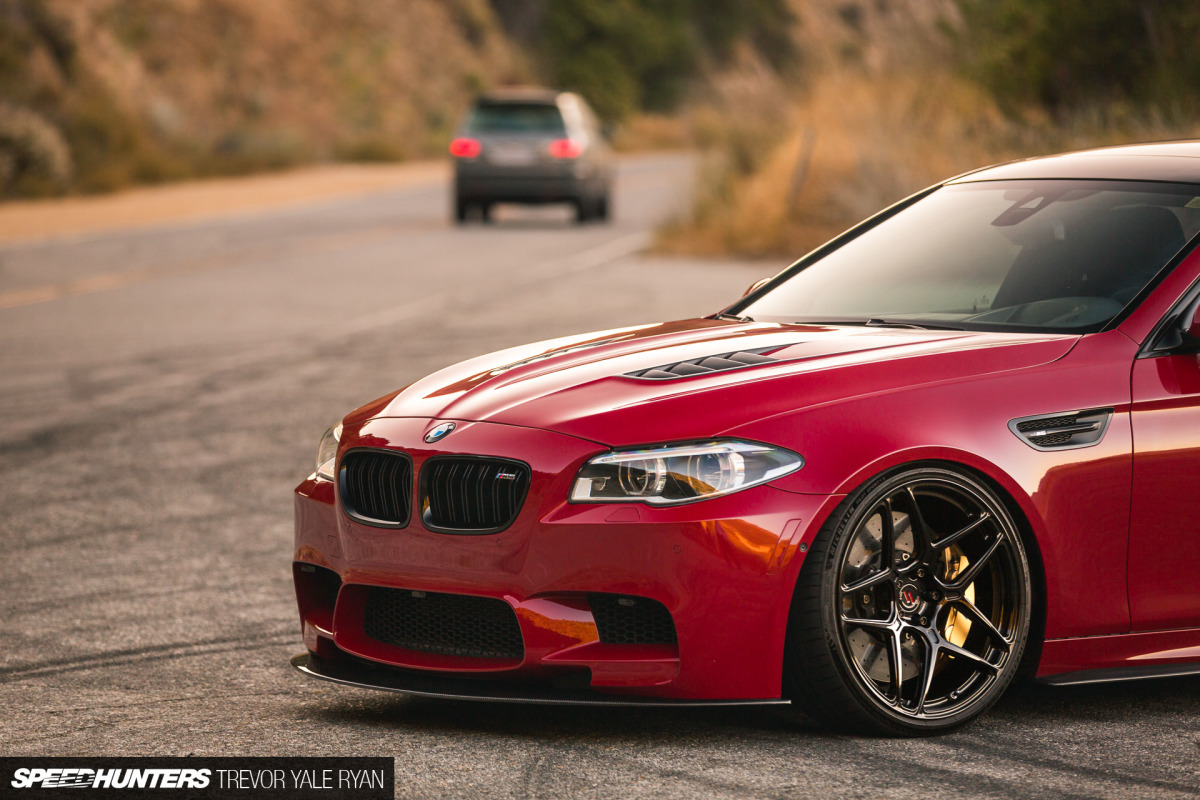 Chatting with Ravi about his M5 as we watched other commuters pass by, I couldn't help but be struck by the two types of daily-driver owners there are in this world. There are those who drive boring econo-boxes to work, and those who like feel alive.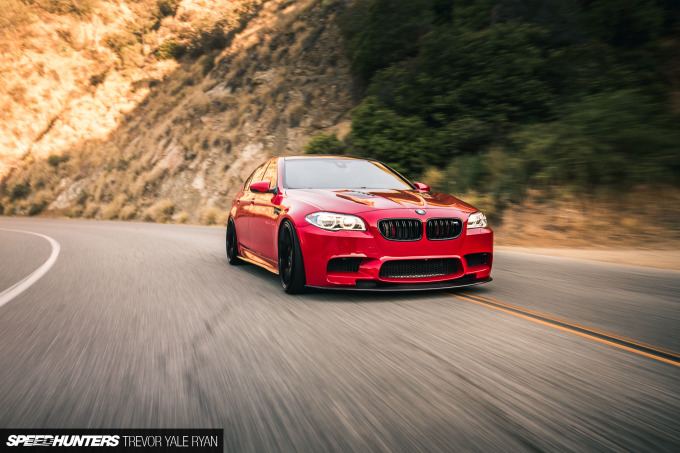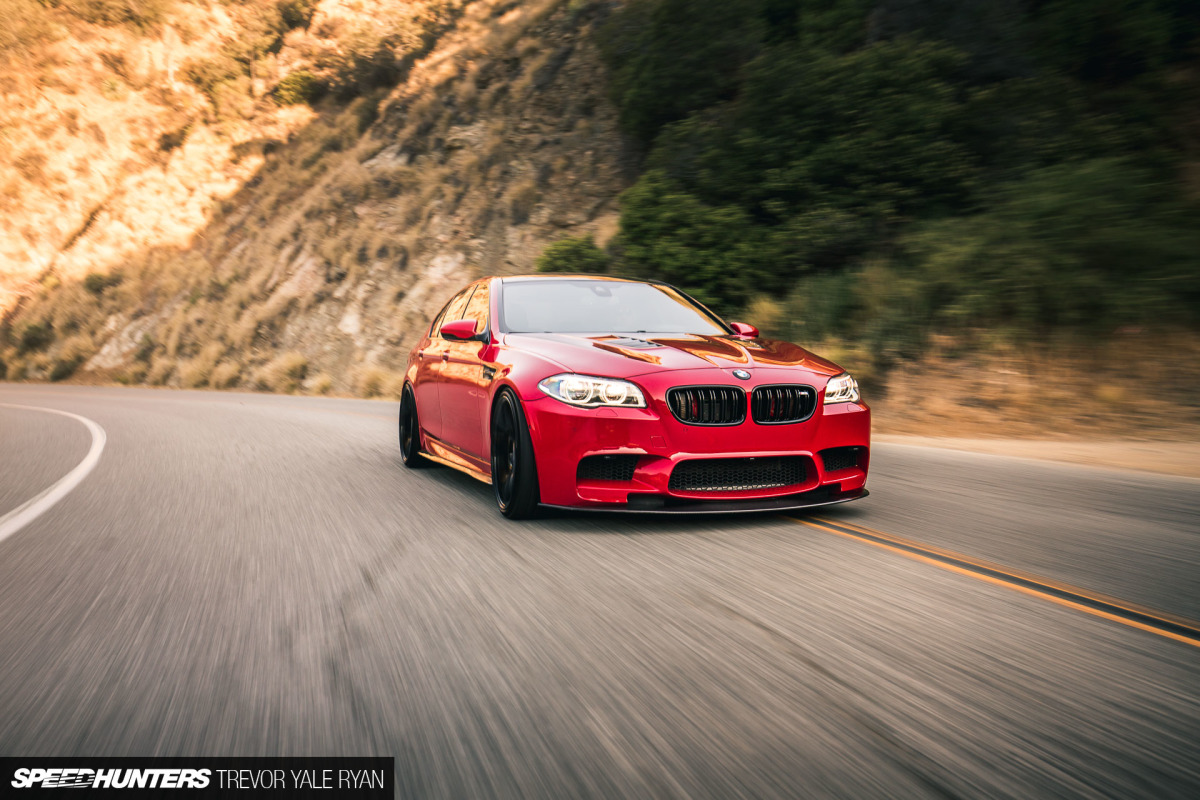 This BMW is very much a car that makes you feel alive.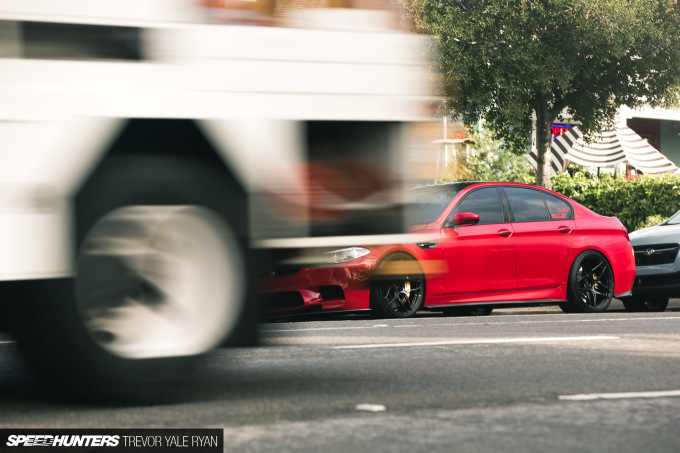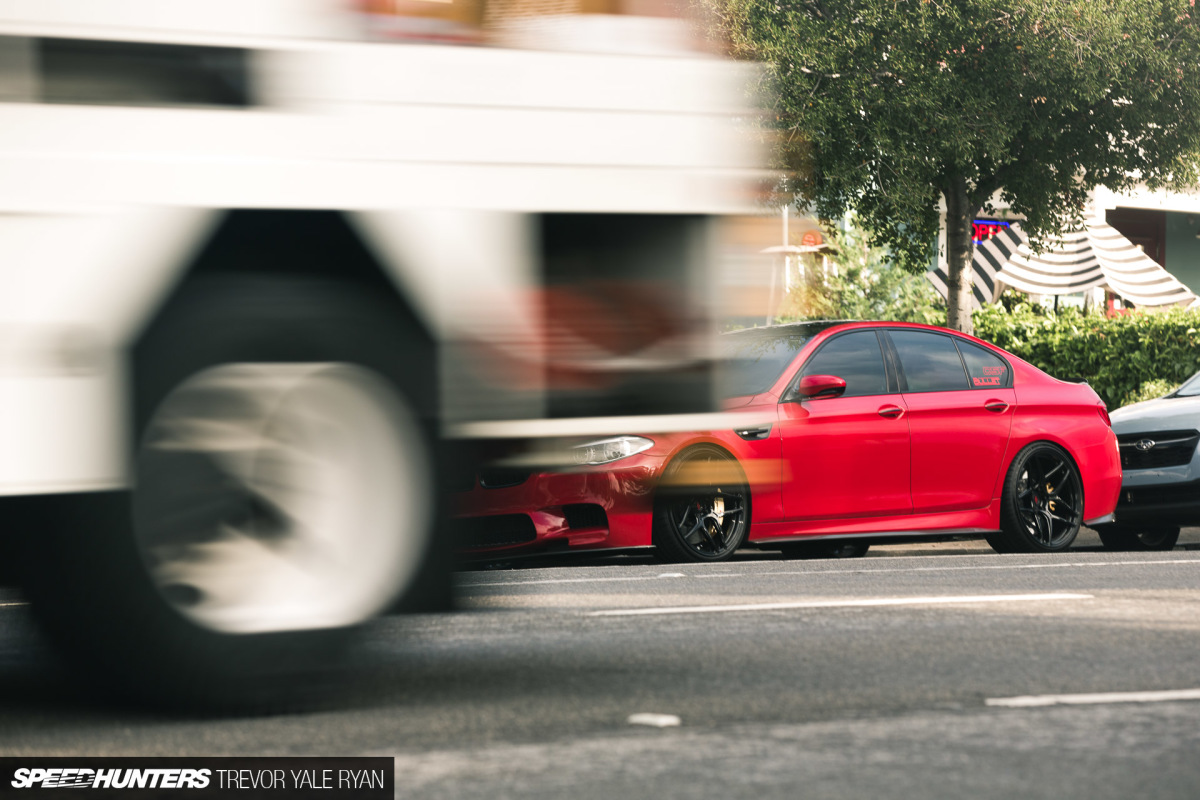 Whether it's in the canyon or on a quick coffee run, you can count on the F10 to bring a smile to your face. But how has Ravi made such a good car even better?
Consider Everything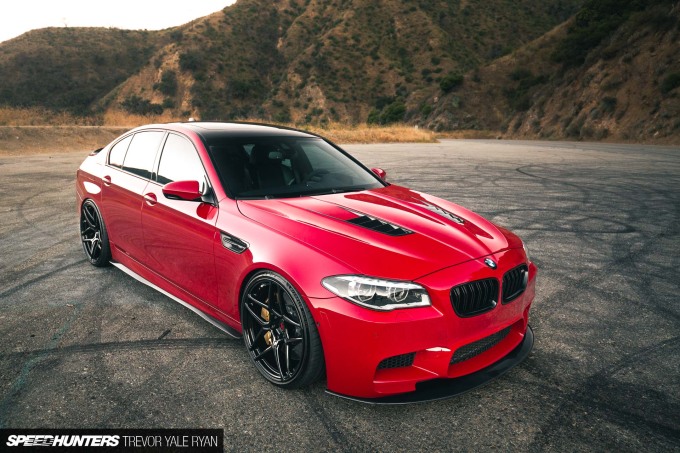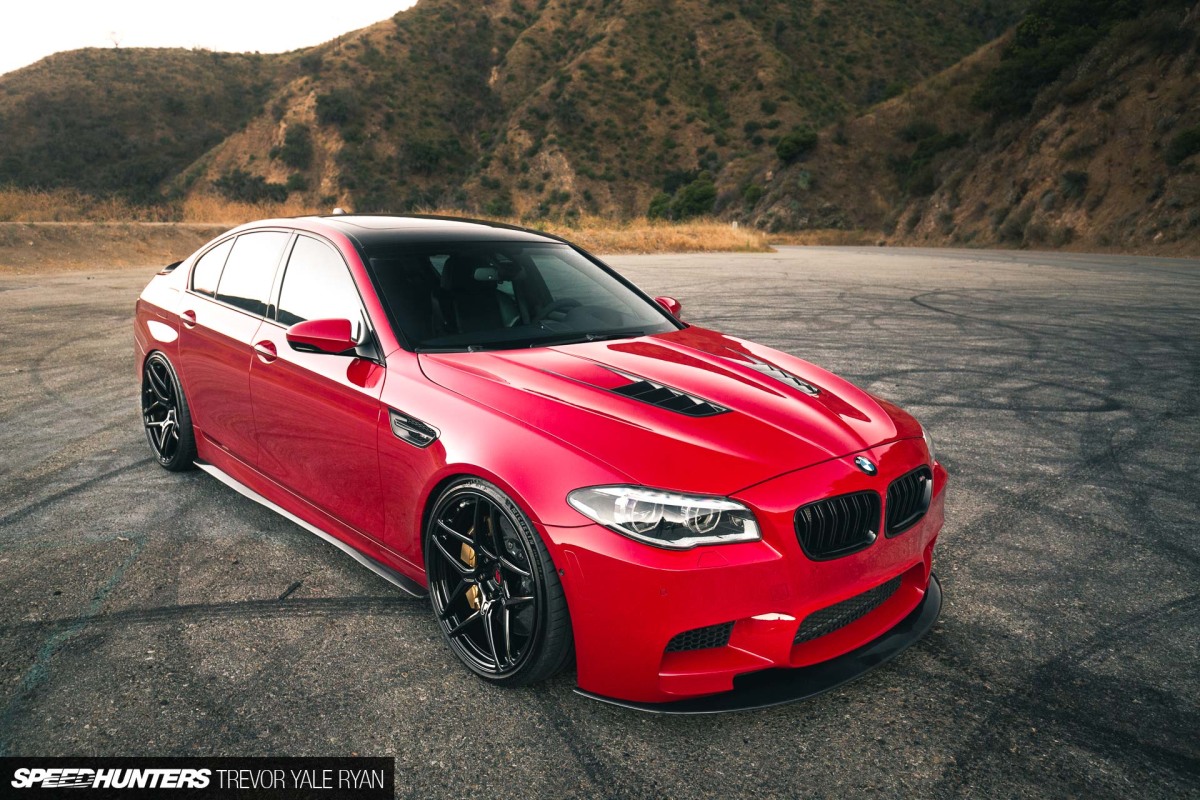 In a nutshell, Ravi hasn't overlooked anything. The CSF M5 is a complete package and he's improved the car on the whole by incremental attention to detail.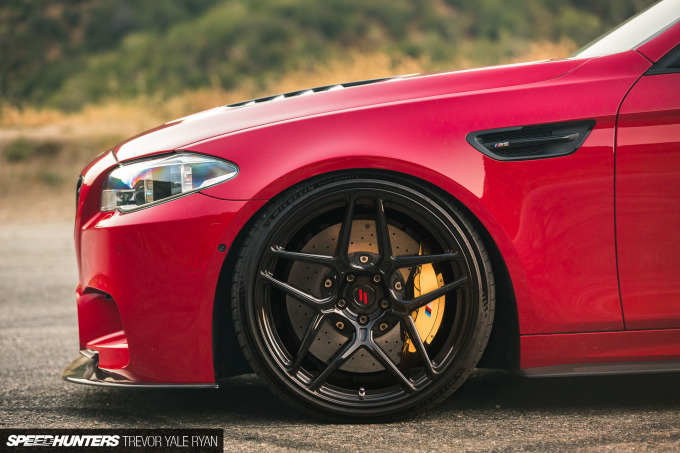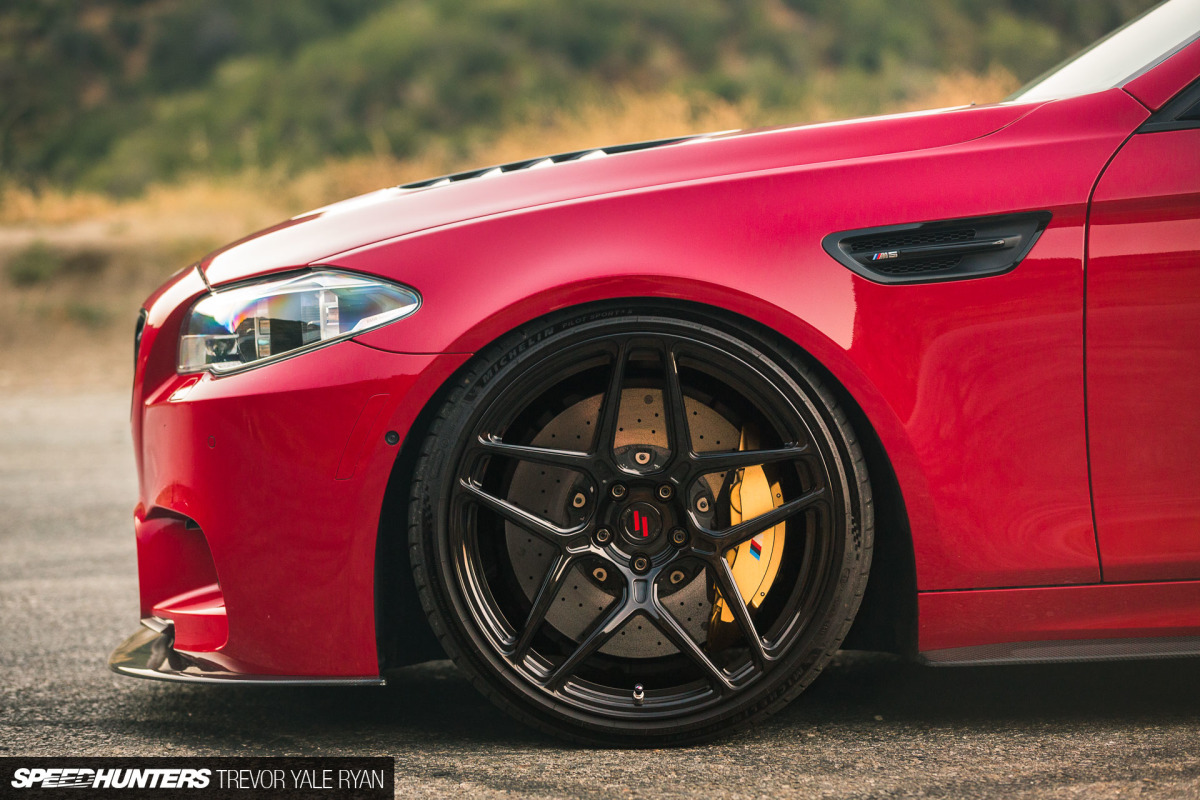 Perhaps the first thing you'll notice are the wheels, which Ravi picked up from his friends at 6Sixty Design, and measure 21 inches in diameter.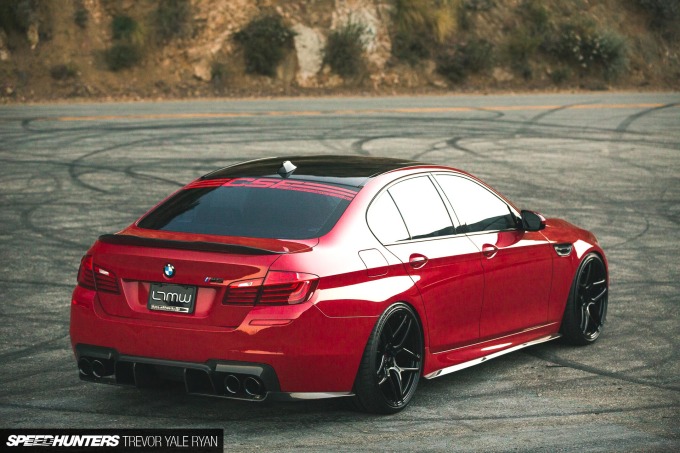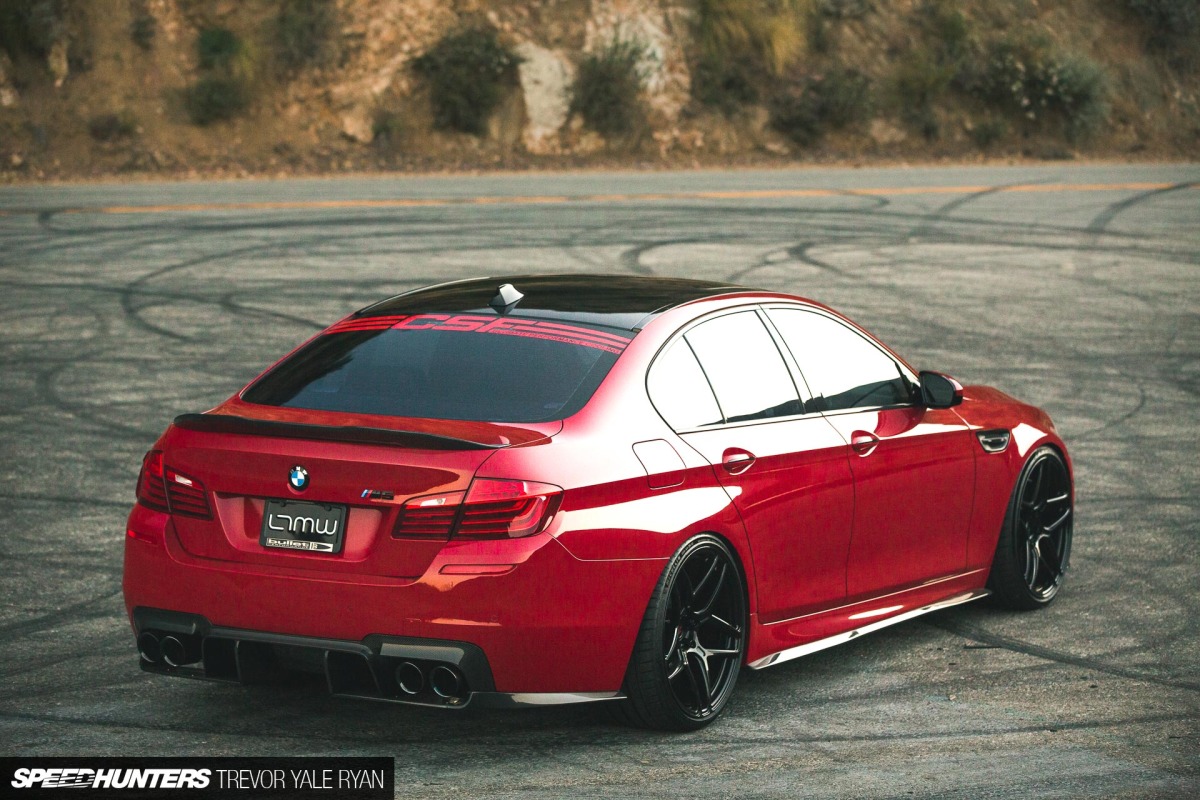 Equipped with a KW Suspension HAS (Height Adjustable Spring System) kit, the car sits just right over the wheels and has an extra-aggressive presence. This is helped by an iND Distribution kit which was used to create a glossy black-on-red theme around the BMW, a theme you'll notice even on the back emblem which has had the chrome trim deleted.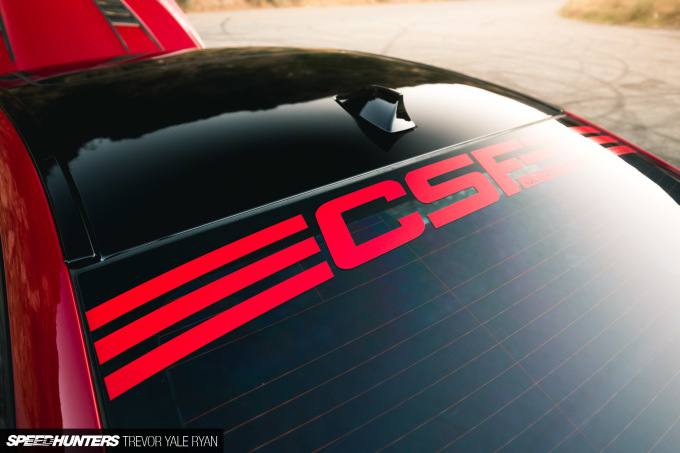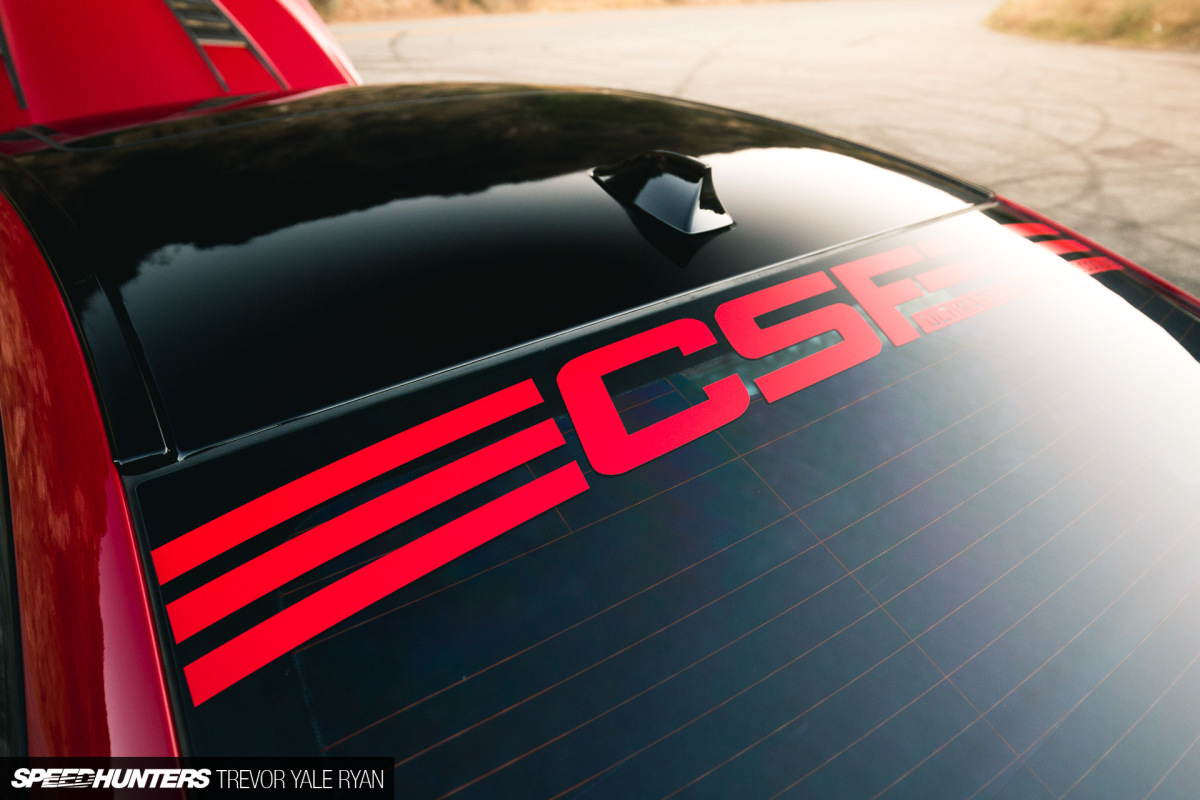 I didn't directly notice them right away, but these small changes make a huge difference when you take in the car as a whole.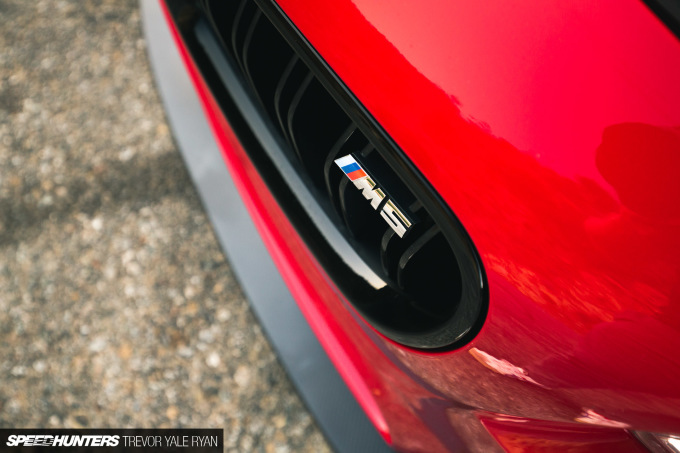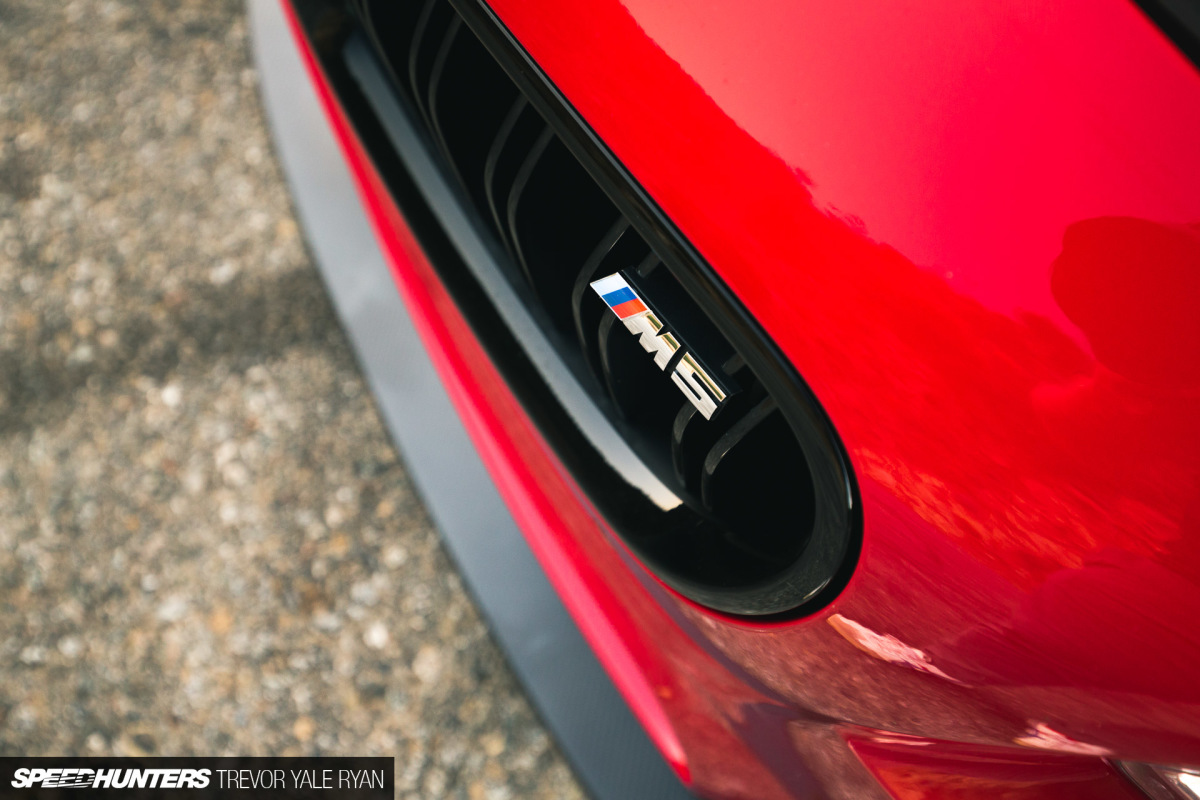 Another little thing you can do that produces amazing results is keep your car clean; who would have thought? The surface of Ravi's M5 has been turned to absolute glass with a five-stage Ceramic Pro coating thanks to his friends at Rhino Customs & Detailing.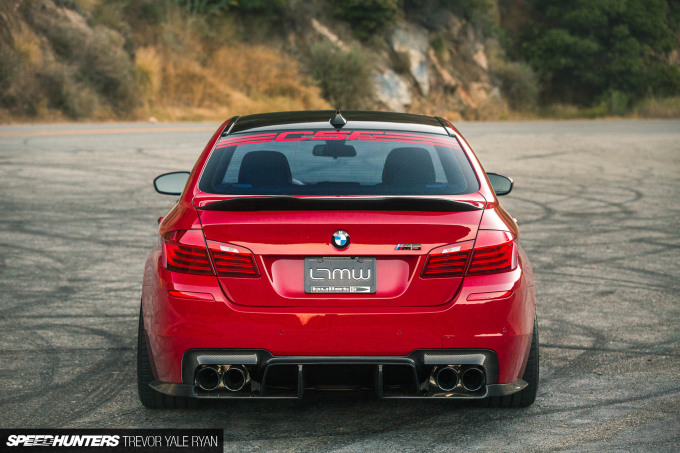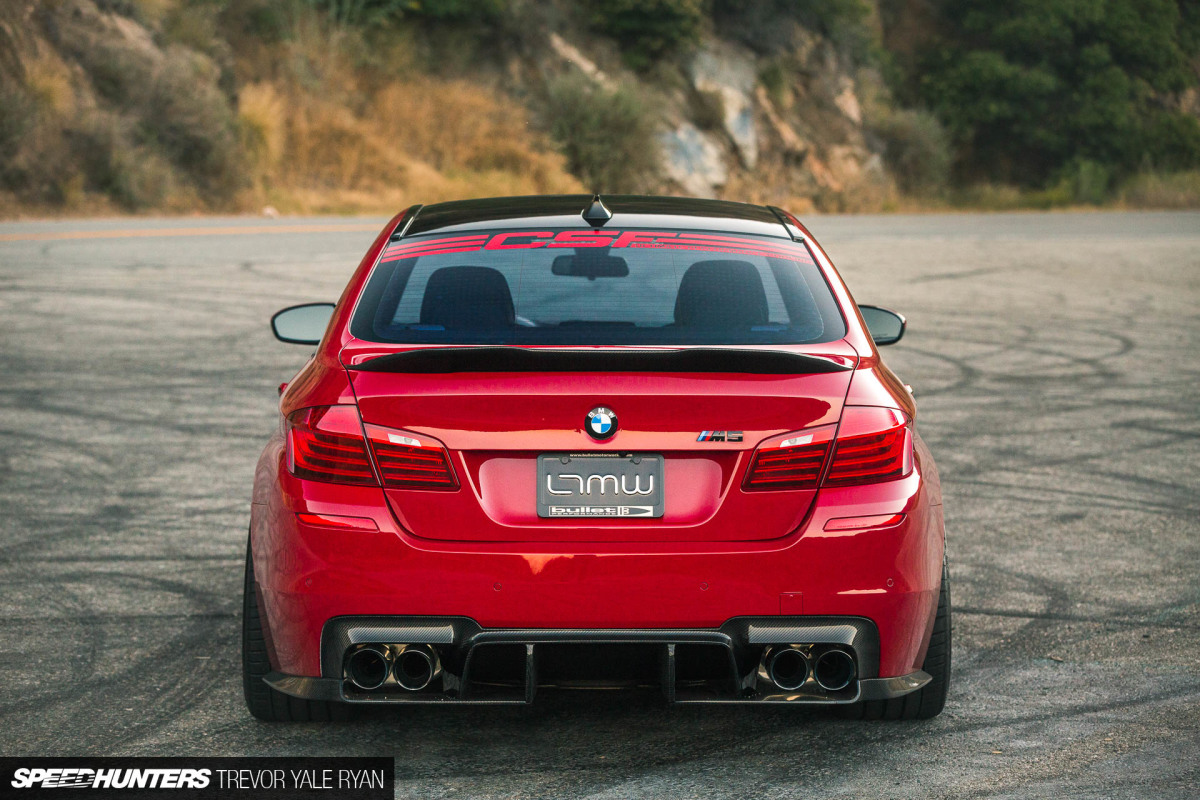 Of course, replacing factory trim bits with carbon fiber is the best way to turn something black. This is accomplished out back and along the edges of the car with a PSM Dynamic full carbon aero kit.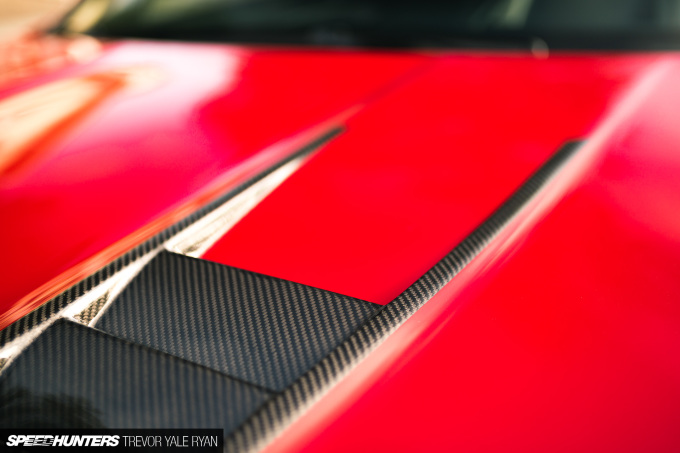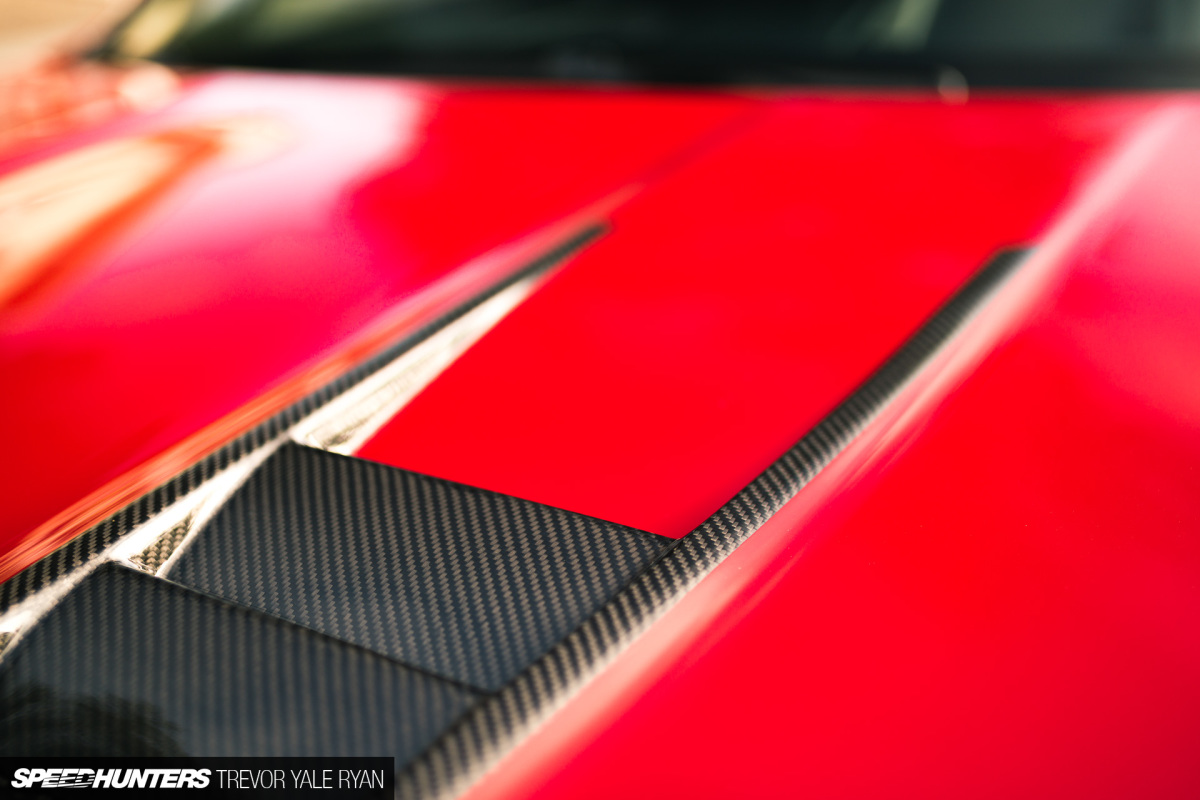 I also rather like the Agency Power carbon fiber vented hood which has been painted by Ravi's friends at LTMW to leave the vented portion exposed. Actually, I love it.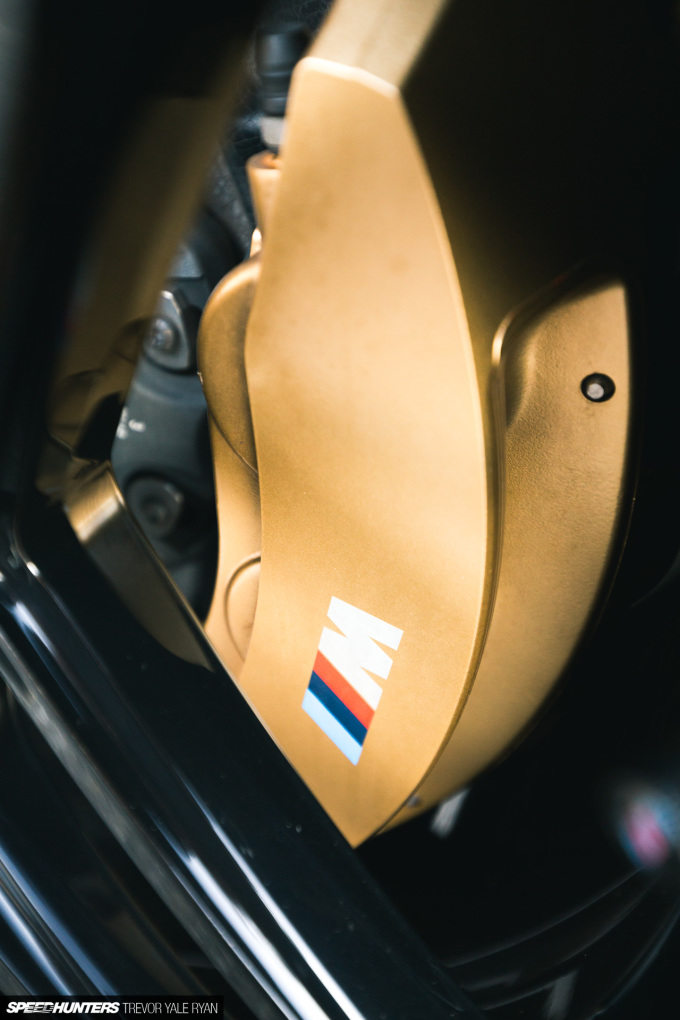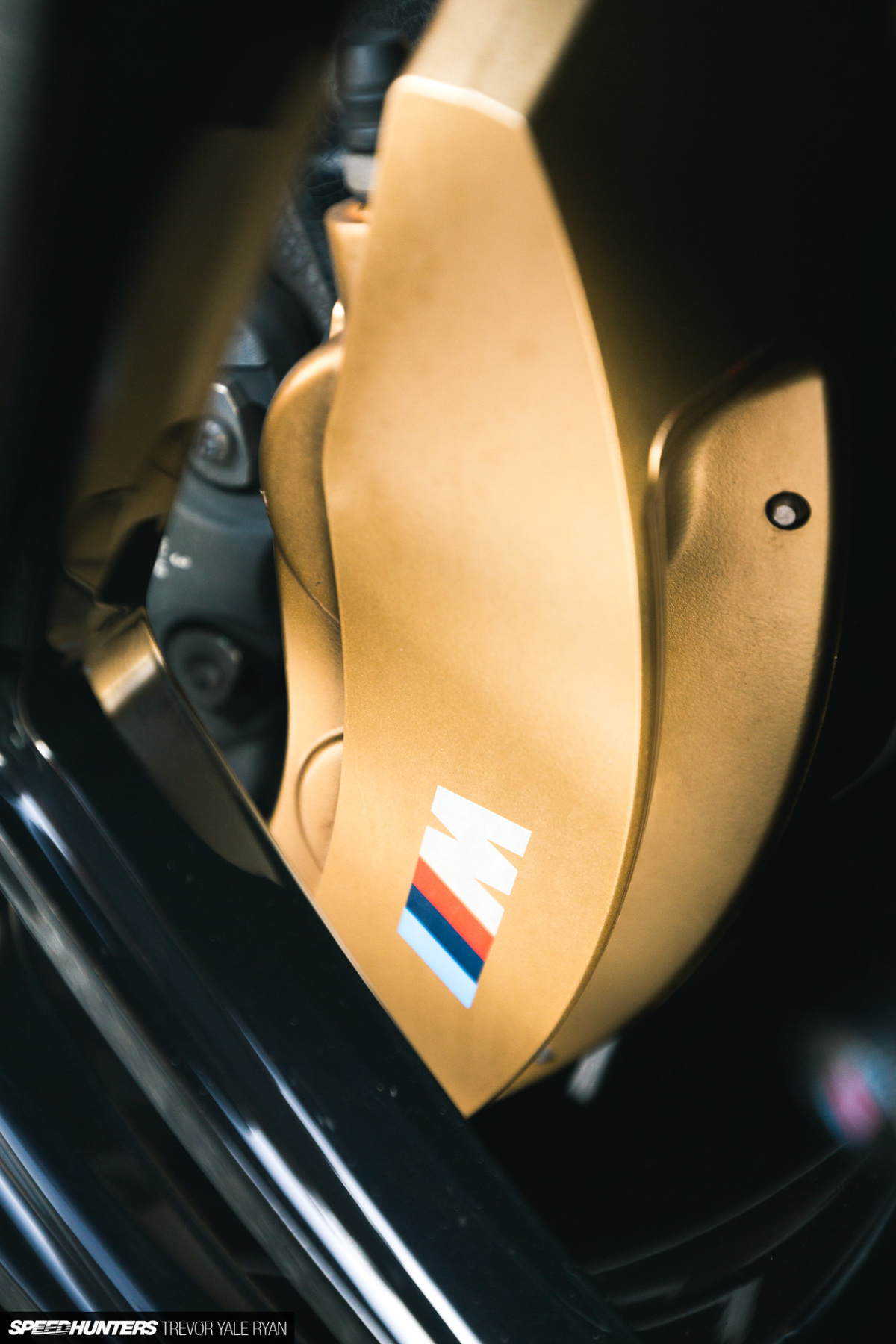 From almost unnoticeable details like the 'M' air valve caps to the big aftermarket wheels and massive factory brake setup, it's all so fitting.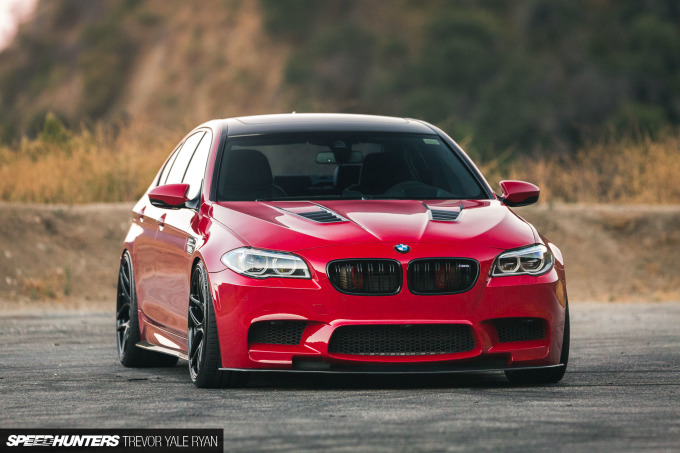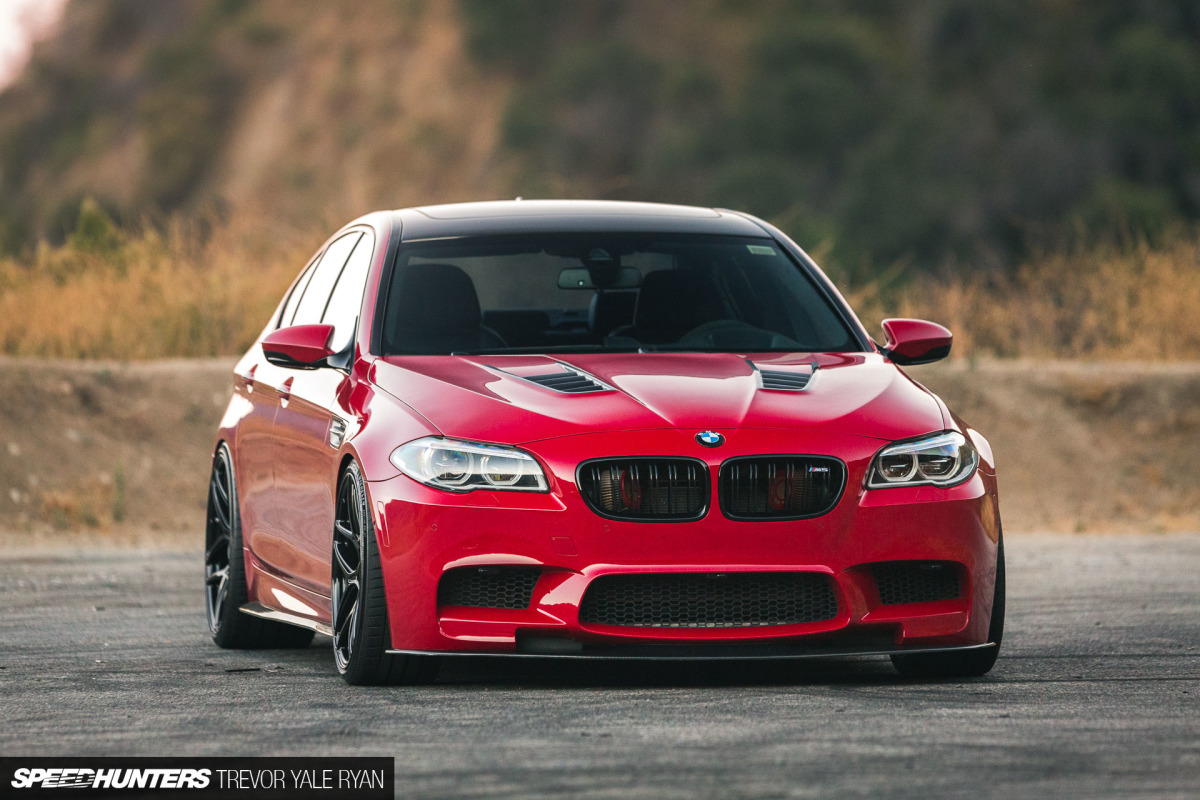 The CSF M5 is already complete but we're just getting started. My only question at this point is why can't cars come from the factory this way?
Reliable Power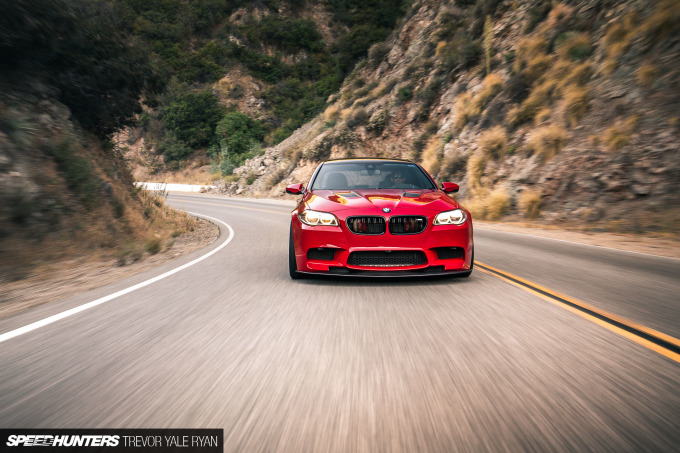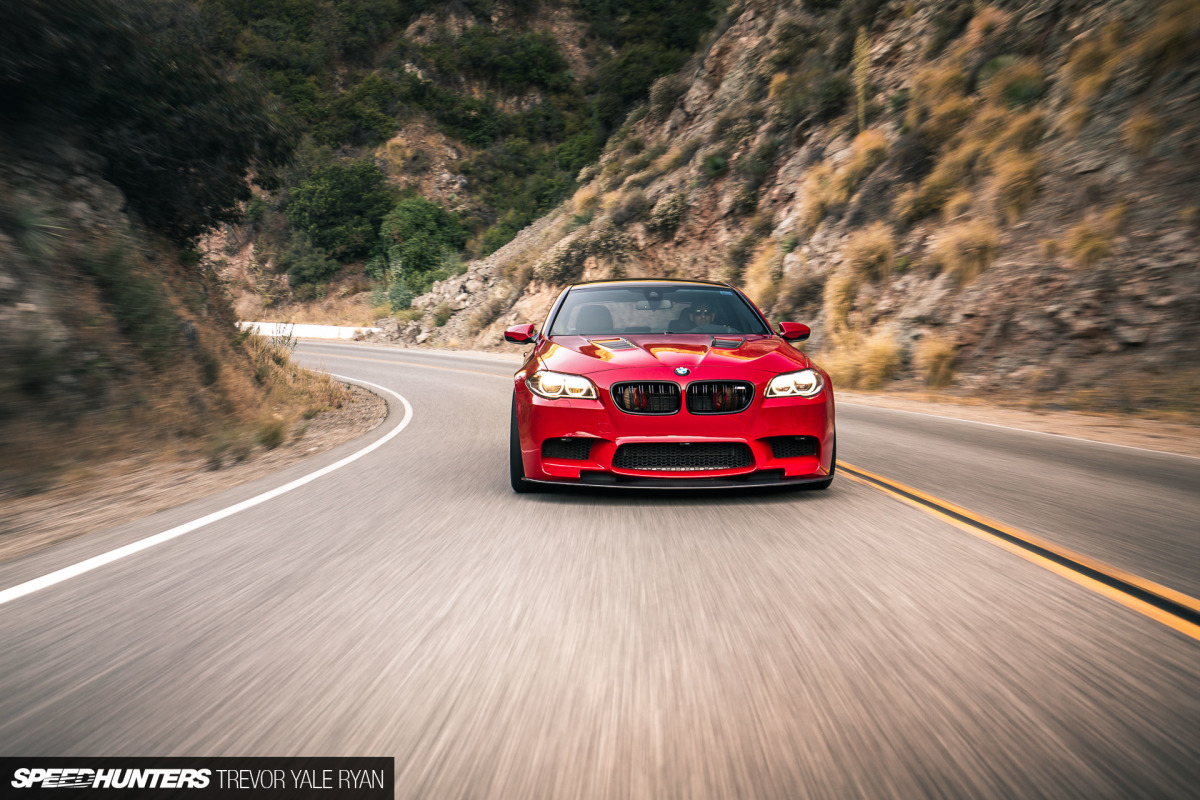 While we've settled the factors that contribute to making the car so good to look at, what makes it so good to drive? Besides the reworked KW Suspension I've already mentioned, the secret sauce is under the hood.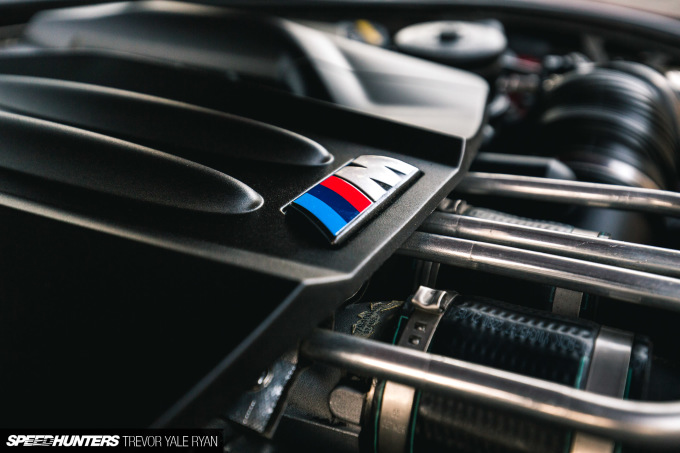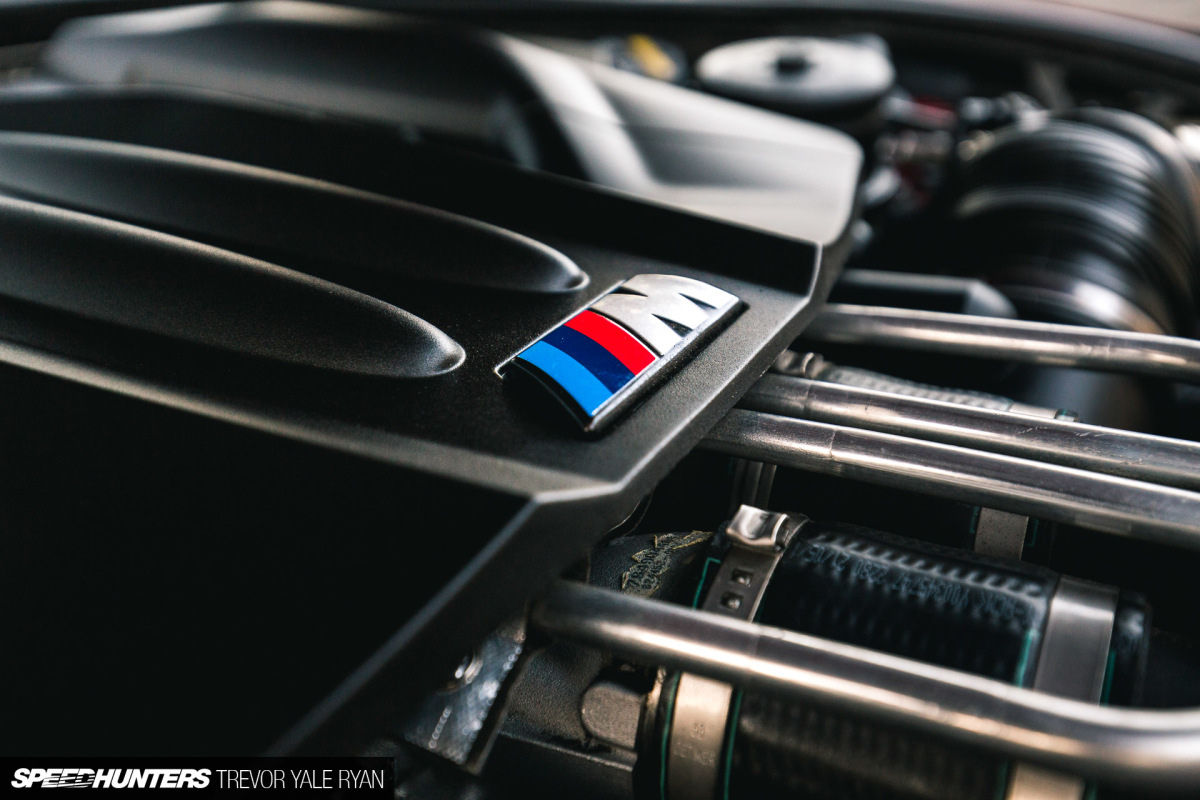 The F10 M-car in 2015 came with the S63B44Tü version of the S63 engine. It's a 4.4L V8 with two turbos spooling away to produce 553hp and 500lb-ft from the factory.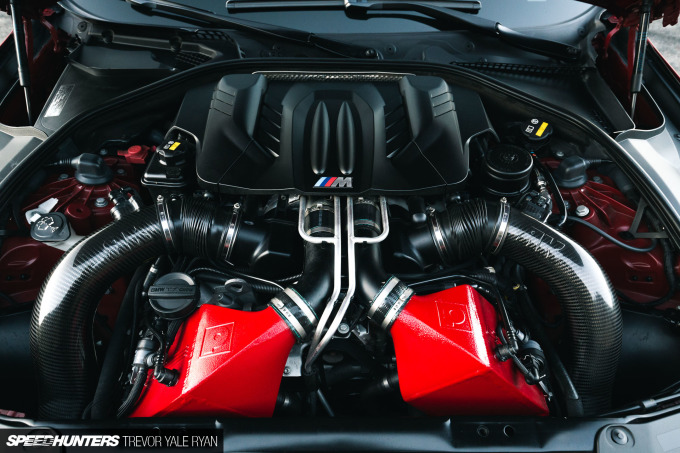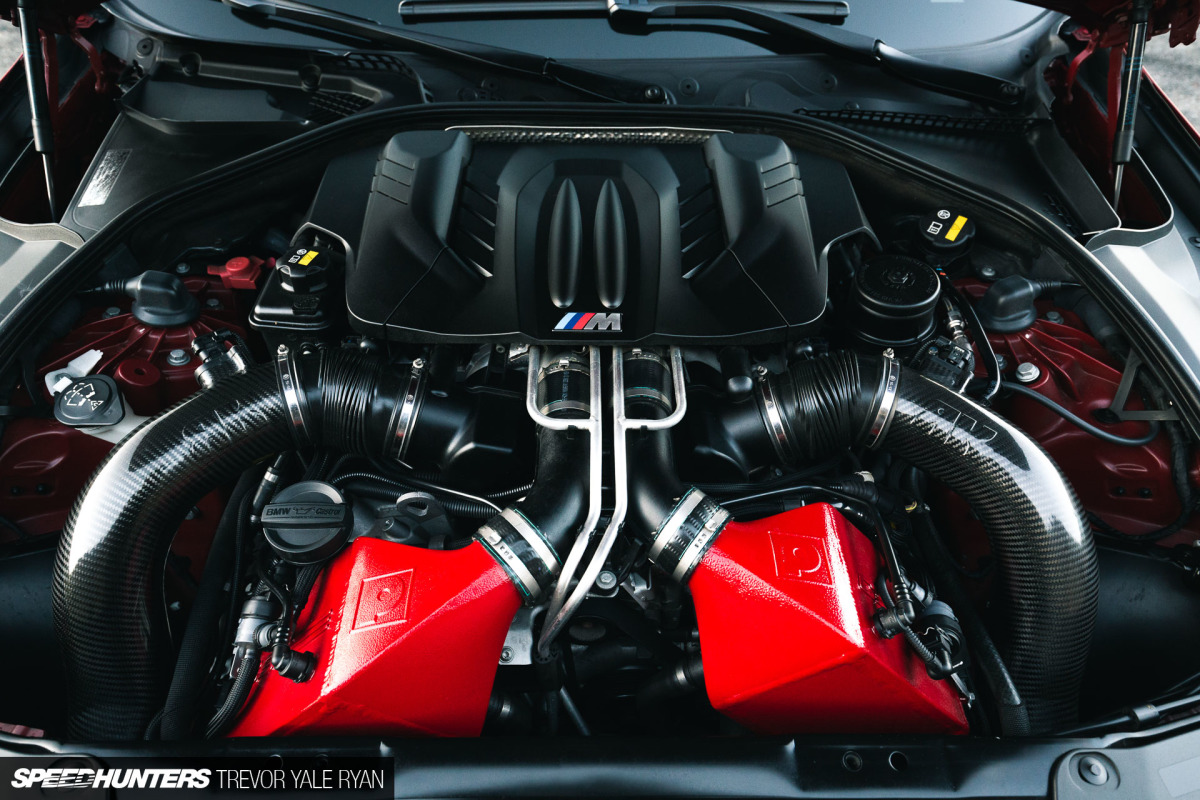 But this wasn't enough for Ravi. To reach the massive numbers the M5 is at now (approximately 615whp and 680ft-lb in case you forgot) Ravi's made use of his own parts with a combination of other bolt-ons.
The parts which you can't see from here include a VF Engineering Stage 1 HEX Tune as well as an FI Exhaust cat-back setup with black diamond tips which, it's worth mentioning, is valvetronic sound-adjustable.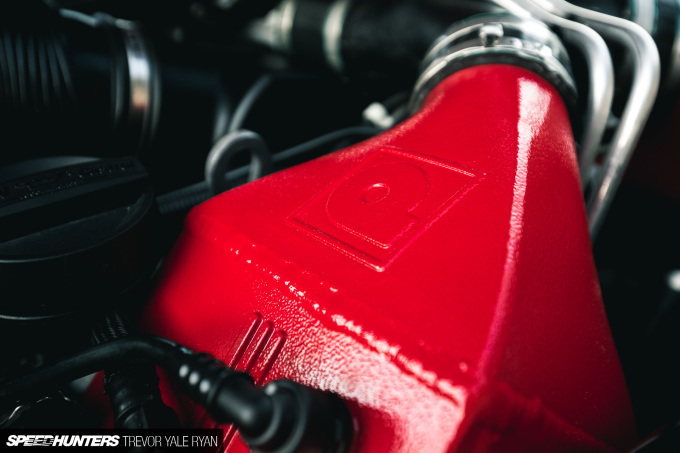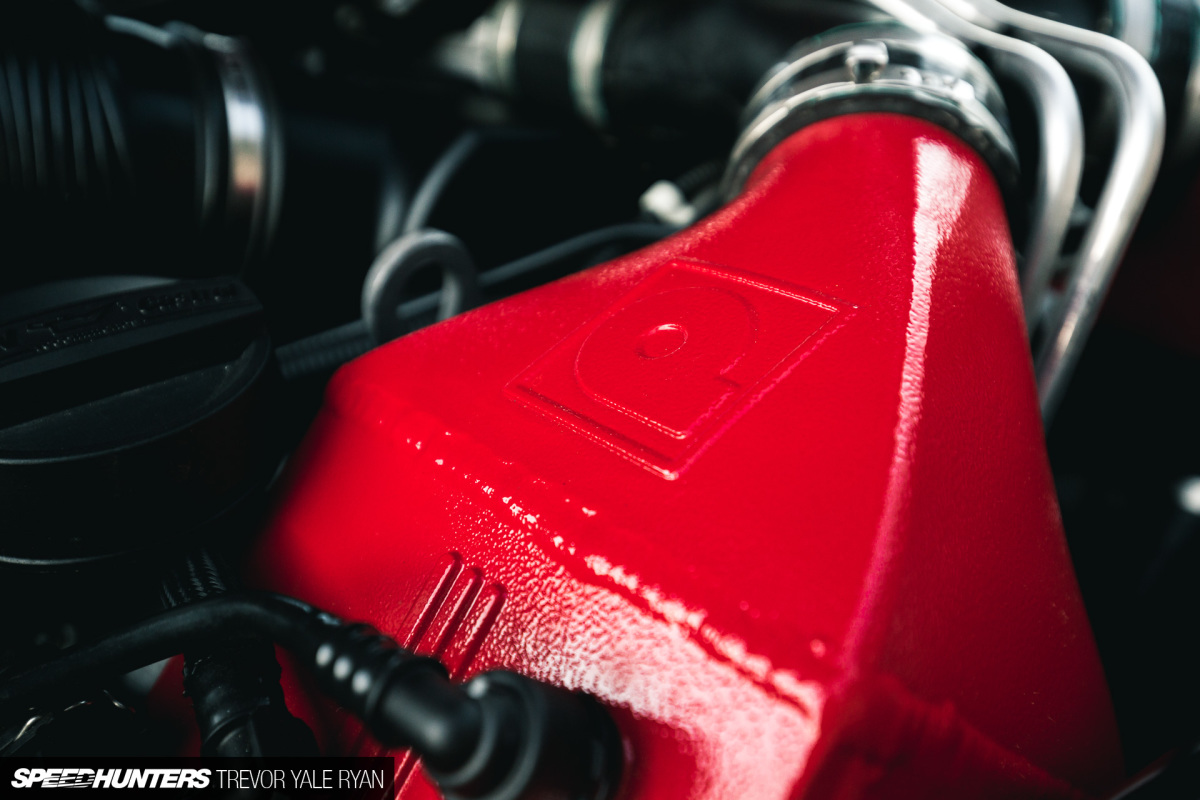 Meanwhile, a carbon fiber RKAutowerks cold air intake system (which you may have already seen poking out of the grille with matching red filter housings) plays nice with the CSF x Pure Turbos liquid-to-air charge coolers.
Without these CSF goodies it would be near impossible to reliably approach the 700ft-lb barrier without tearing into the motor. The fact that this engine is there with such limited modification from factory spec is amazing enough in itself.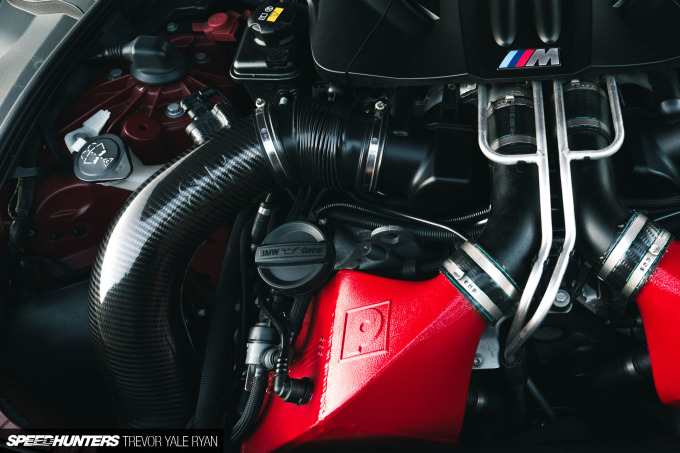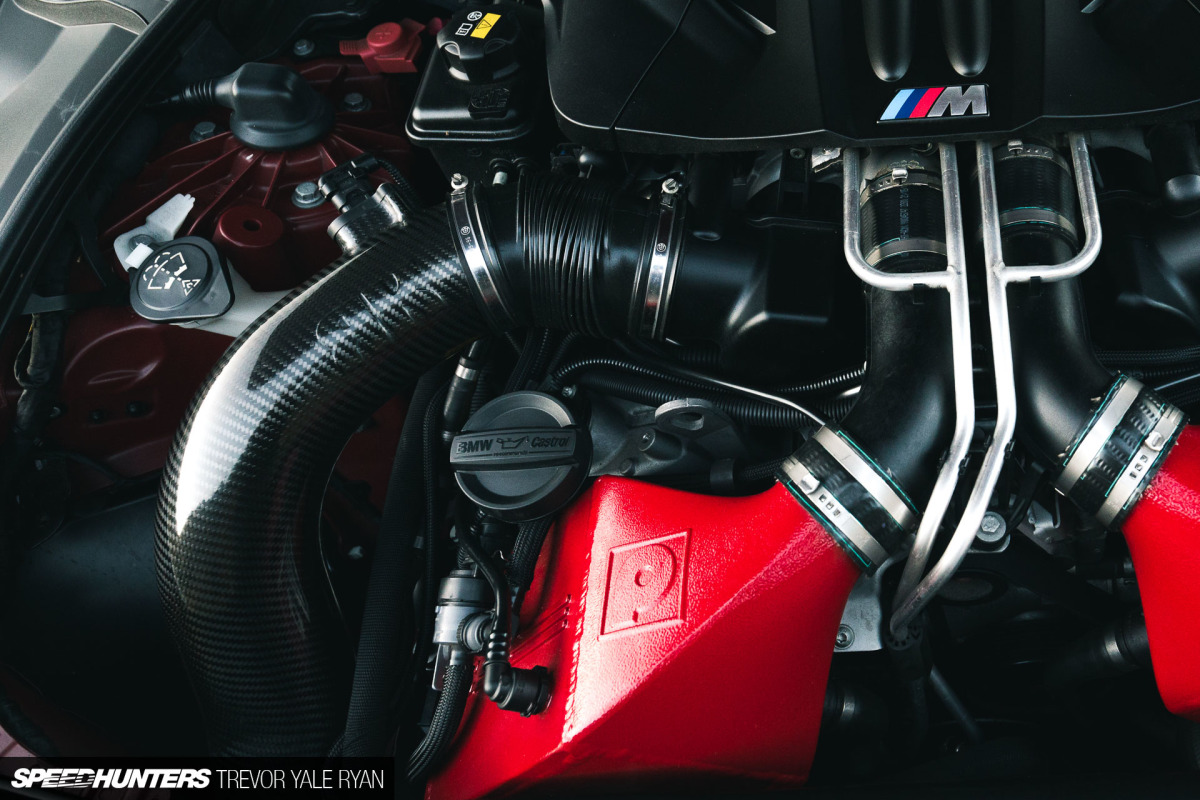 While Ravi could go on the hunt for more power from the V8, he's instead decided to keep everything over-reliable and dependable. It is a daily driver, after all.
Creature Comforts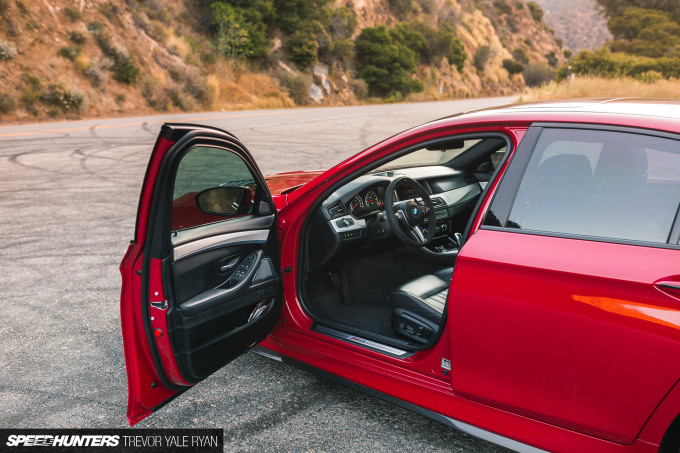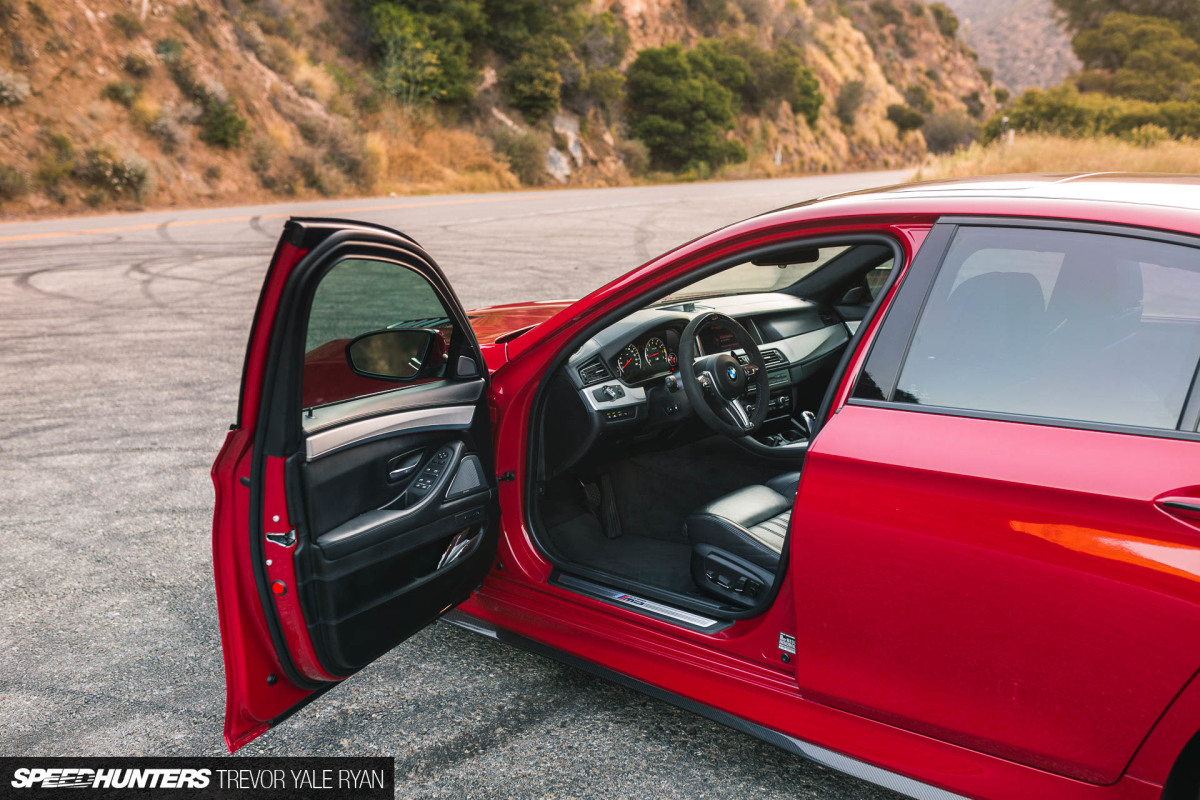 The improvements under the hood can only be properly experienced from inside the car, and I can confirm, from the passenger seat anyway, that they indeed can be felt.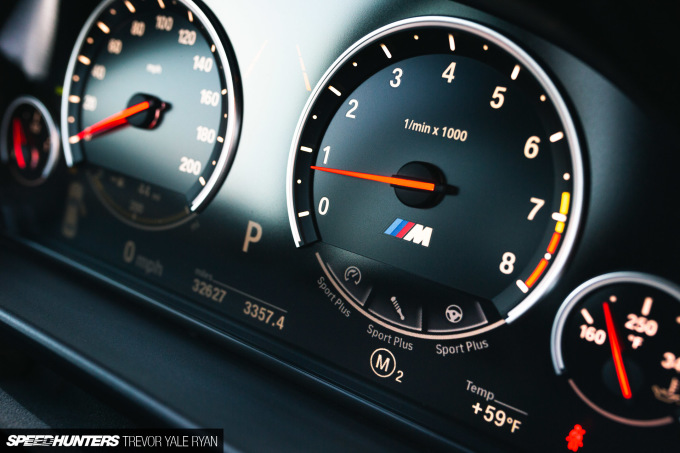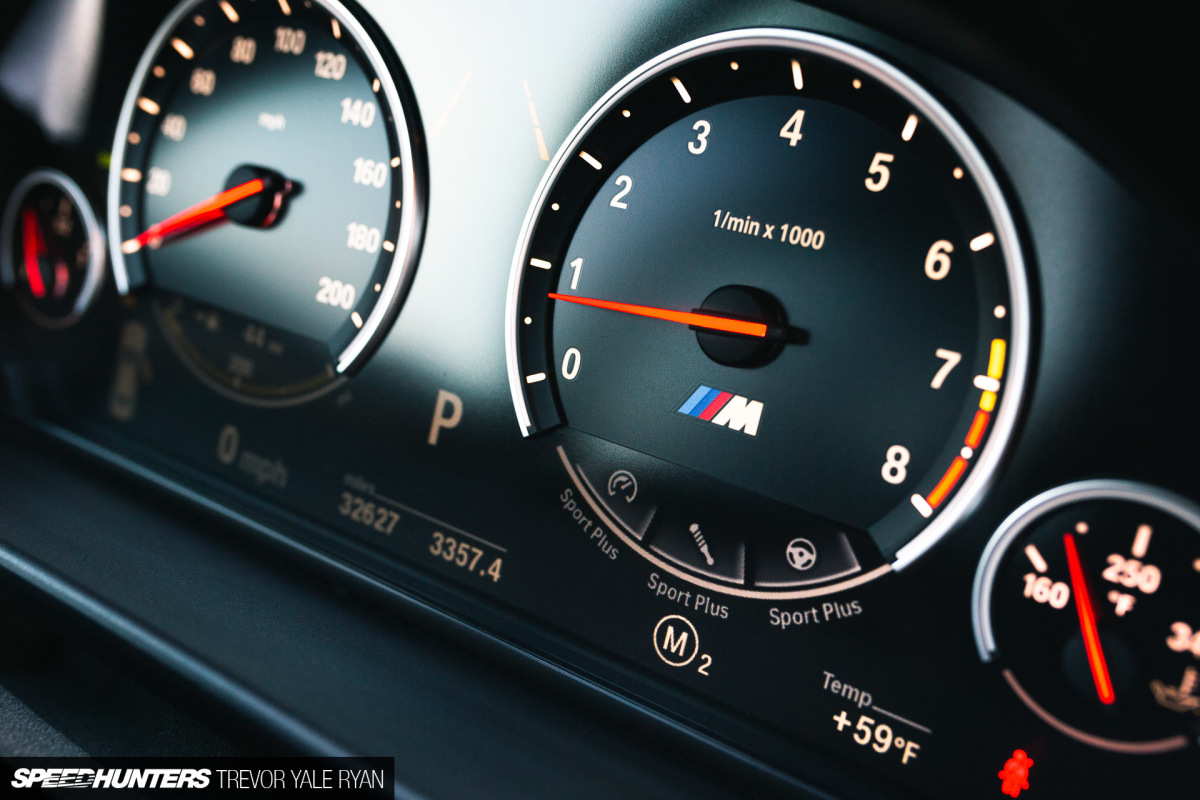 With Ravi getting his hands on an excellently-specced version of the M5 to start out with he hasn't had to change that much around the interior.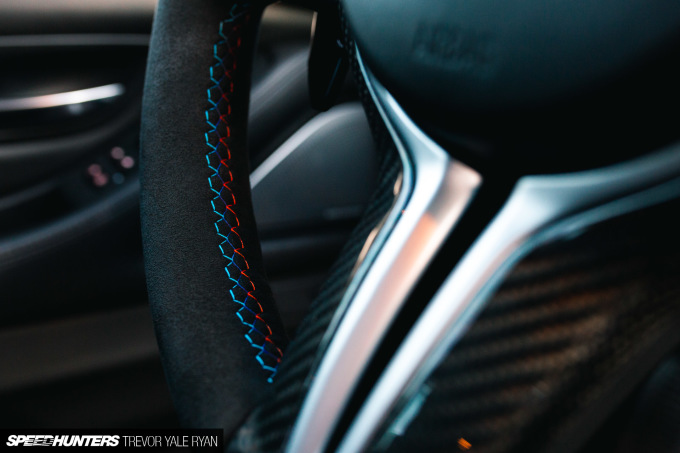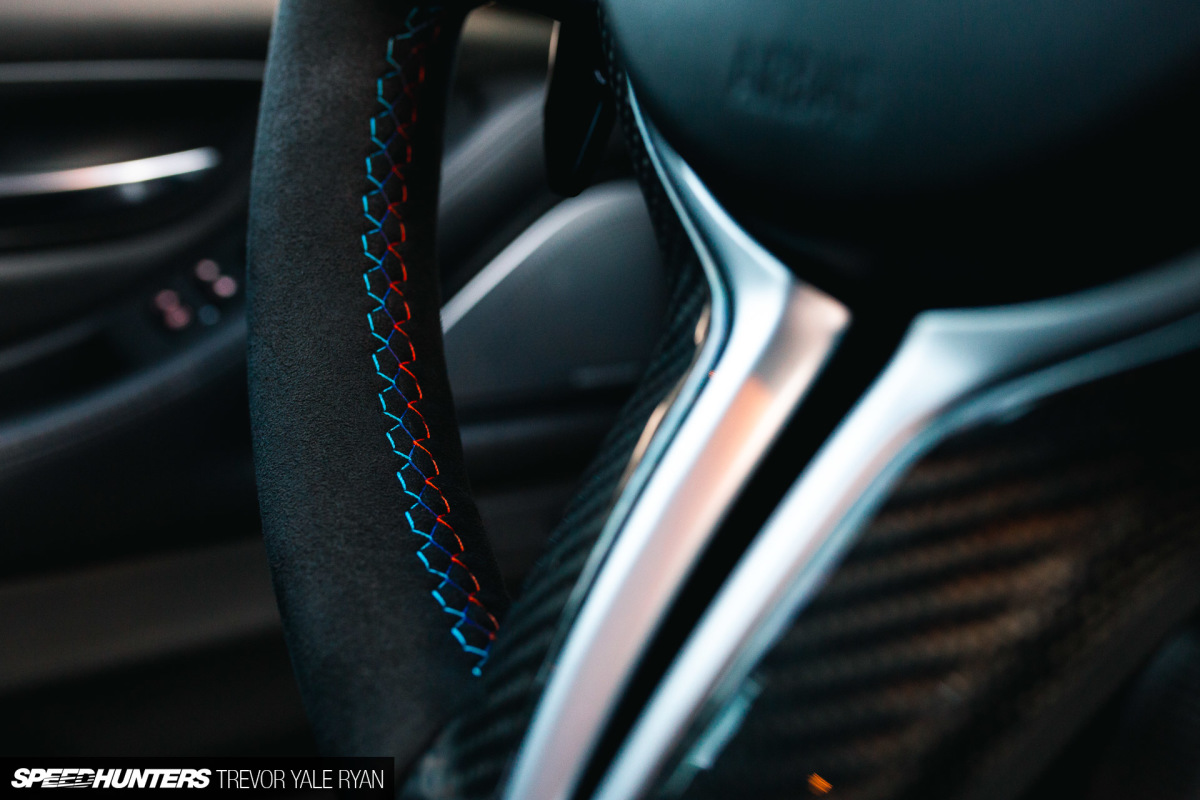 As around the exterior, it's clear that BMW was on the right track in terms of design touches.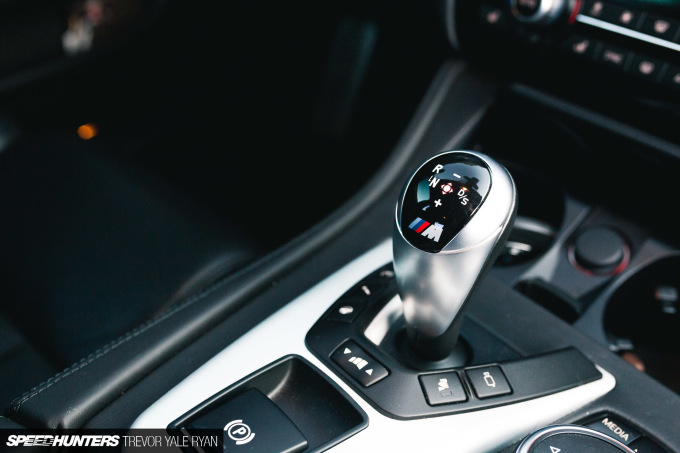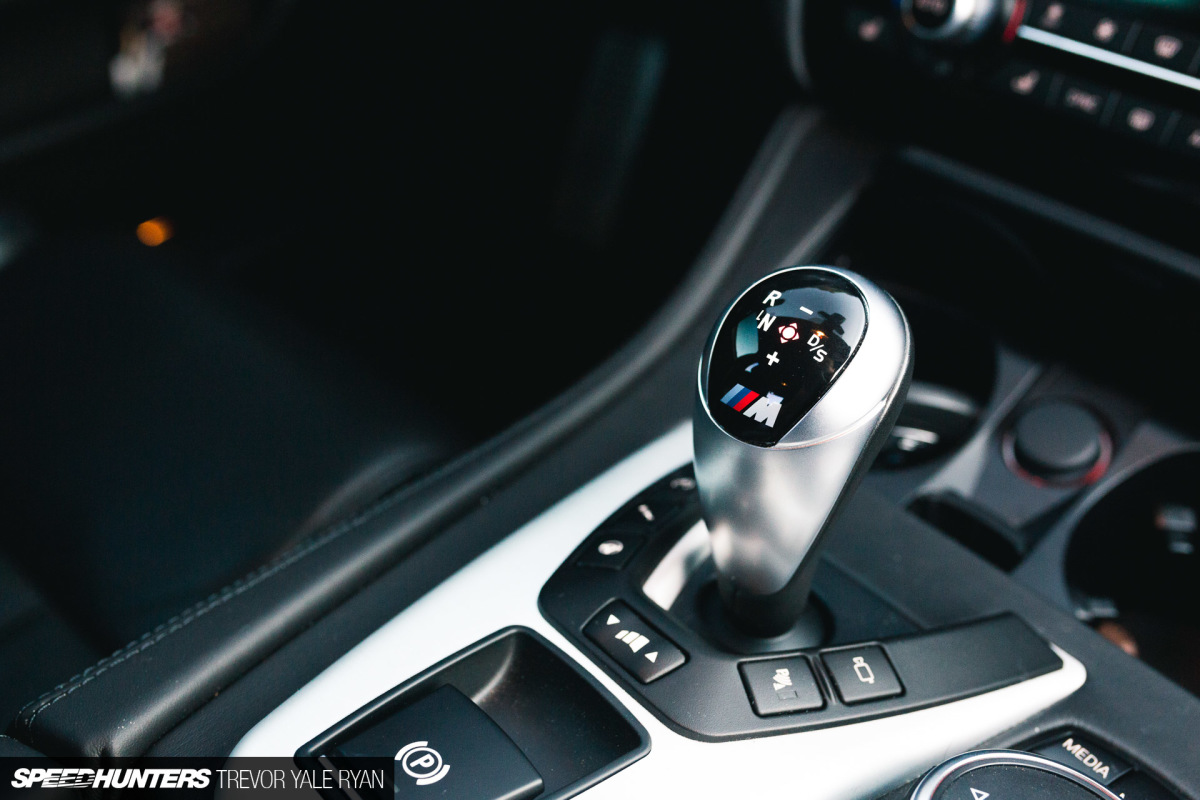 You'll notice the colossal power this car makes is shoveled through a 7-speed double clutch transmission. Jordan has already eloquently expressed why you shouldn't be upset by this, and Ravi has a trick up his sleeve to make this system even better.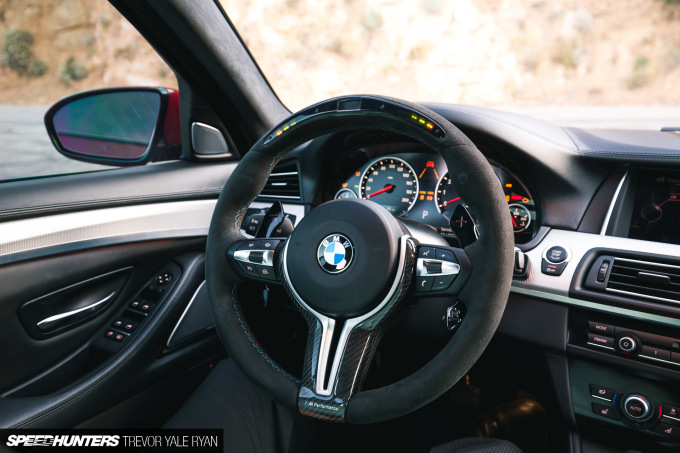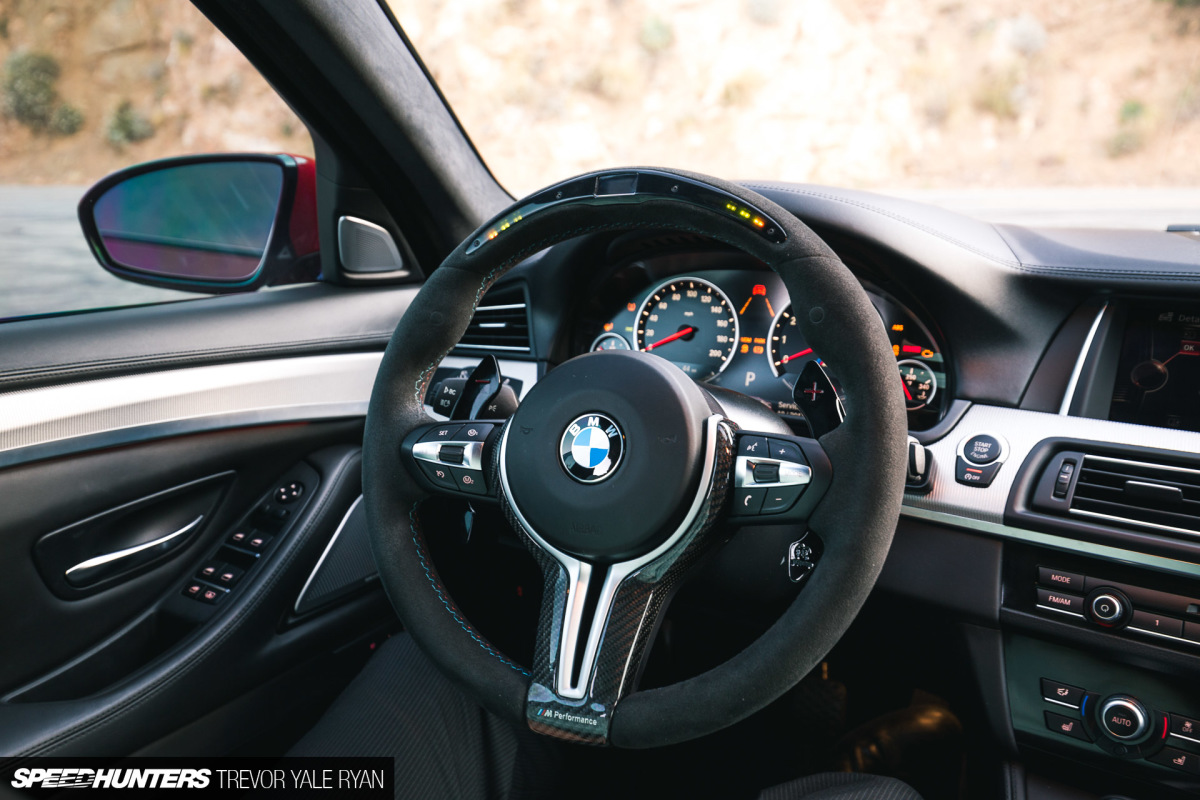 Custom billet 3DDesign extended paddle shifters custom finished in gloss black by IND, with red plus-minus accents mind you, fit in phenomenally with the factory interior. More importantly, they make it even easier to jump effortlessly though the gears on the backroads. And check out that F1-style rev counter in the wheel (in case the heads up display wasn't enough).
The result of German engineering and a limited amount of fiddling about is pure joy. Cornering is equally satisfying as opening up the throttle at any speed in this car.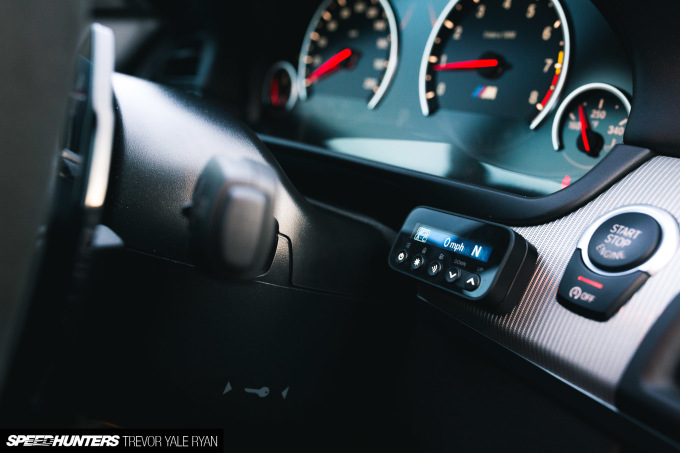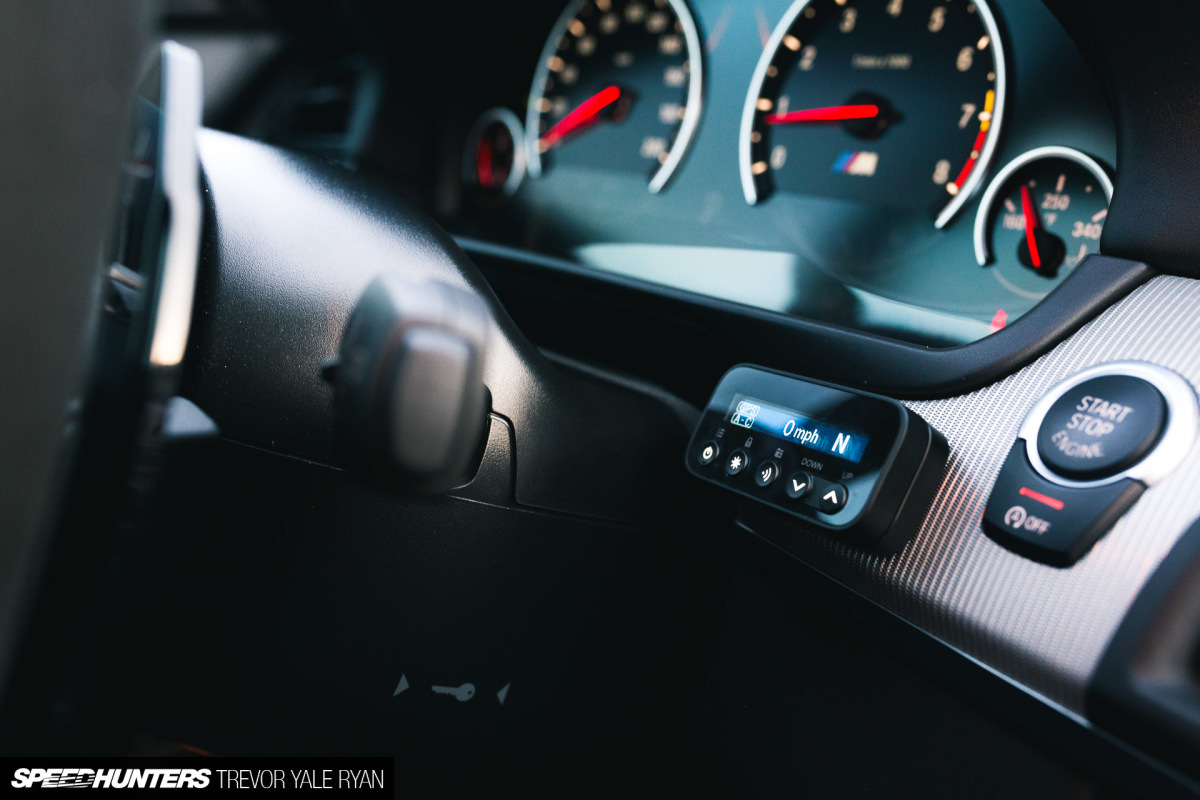 On the topic of speed, perhaps you've noticed another slight addition next to the starter button. This is the magnetically-mounted Radenso Radar RC M radar detector and laser jammer system.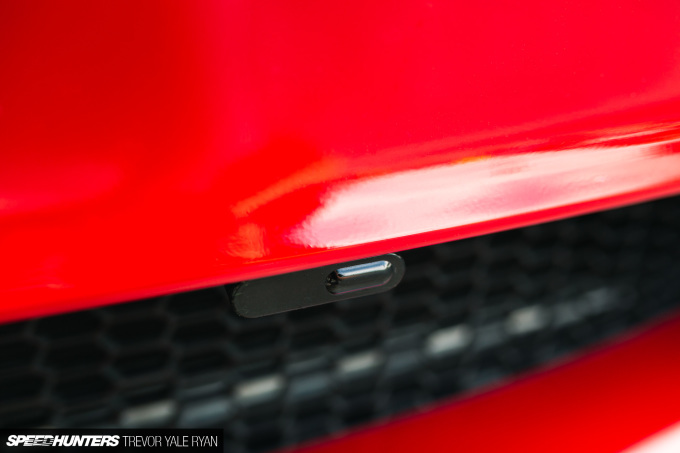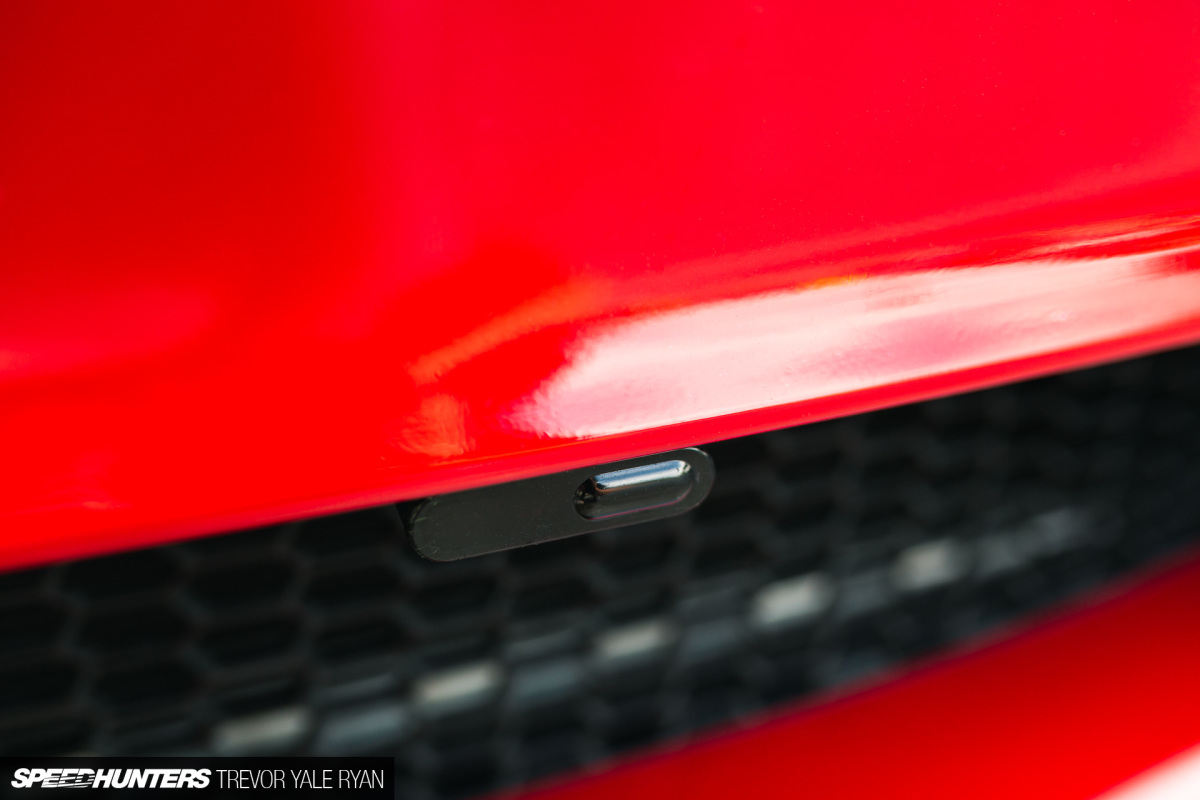 With nearly unnoticeable pickups around the car the kit offers 360-degree protection from eager Southern California officers. It's a completely tuneable system that I won't get into here.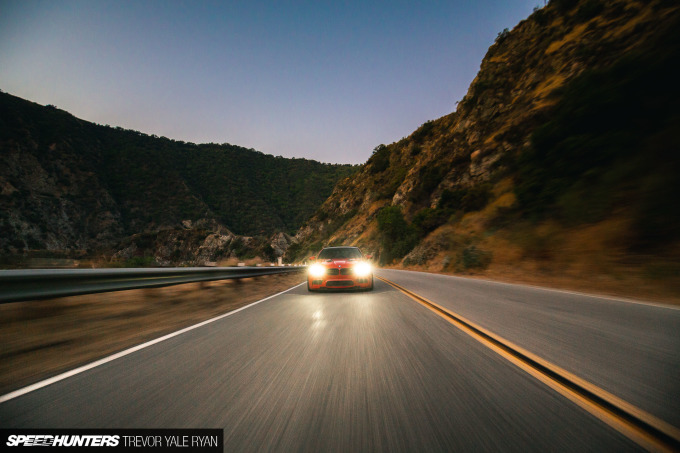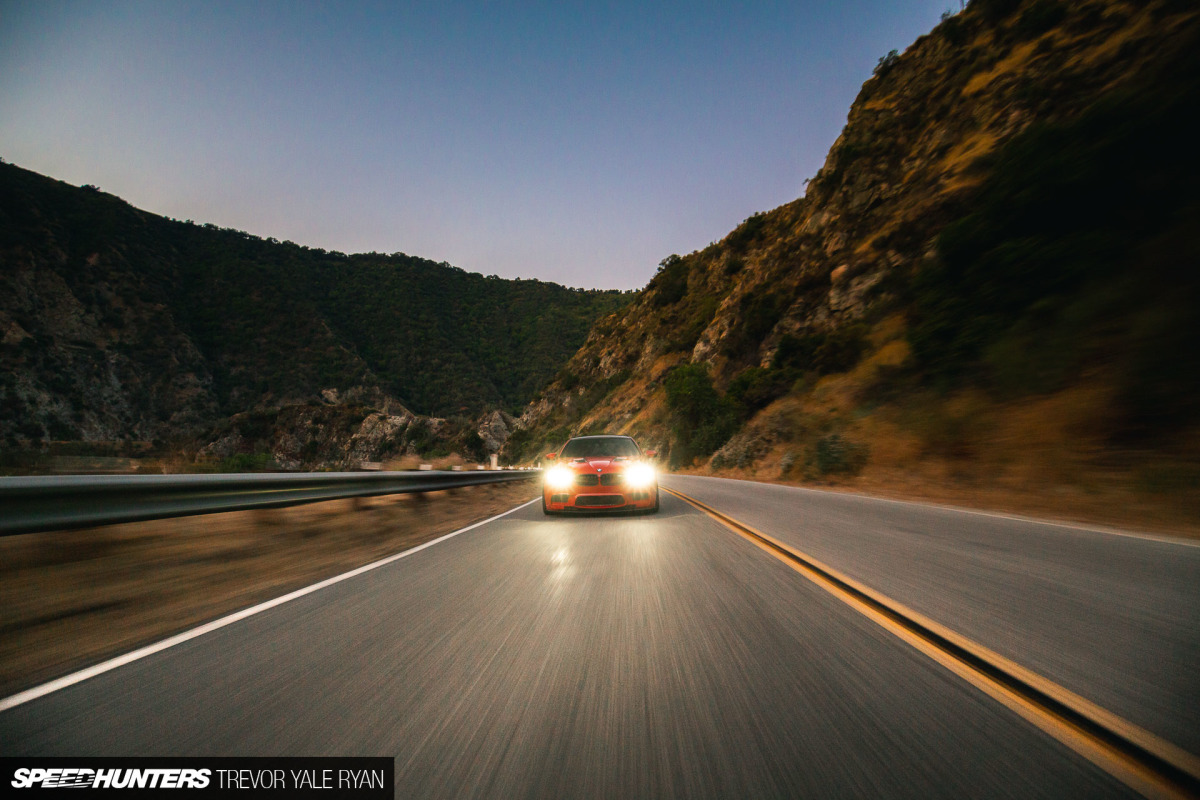 While no one is advocating speeding on public roads, it's a smart thing to have on a car that sees a daily commute in California.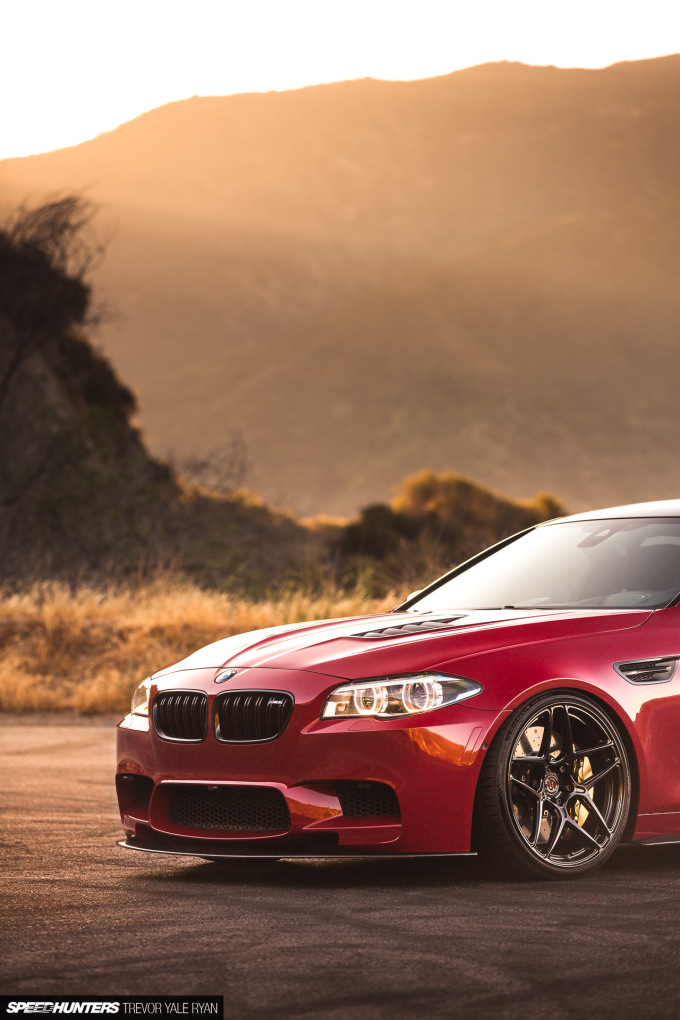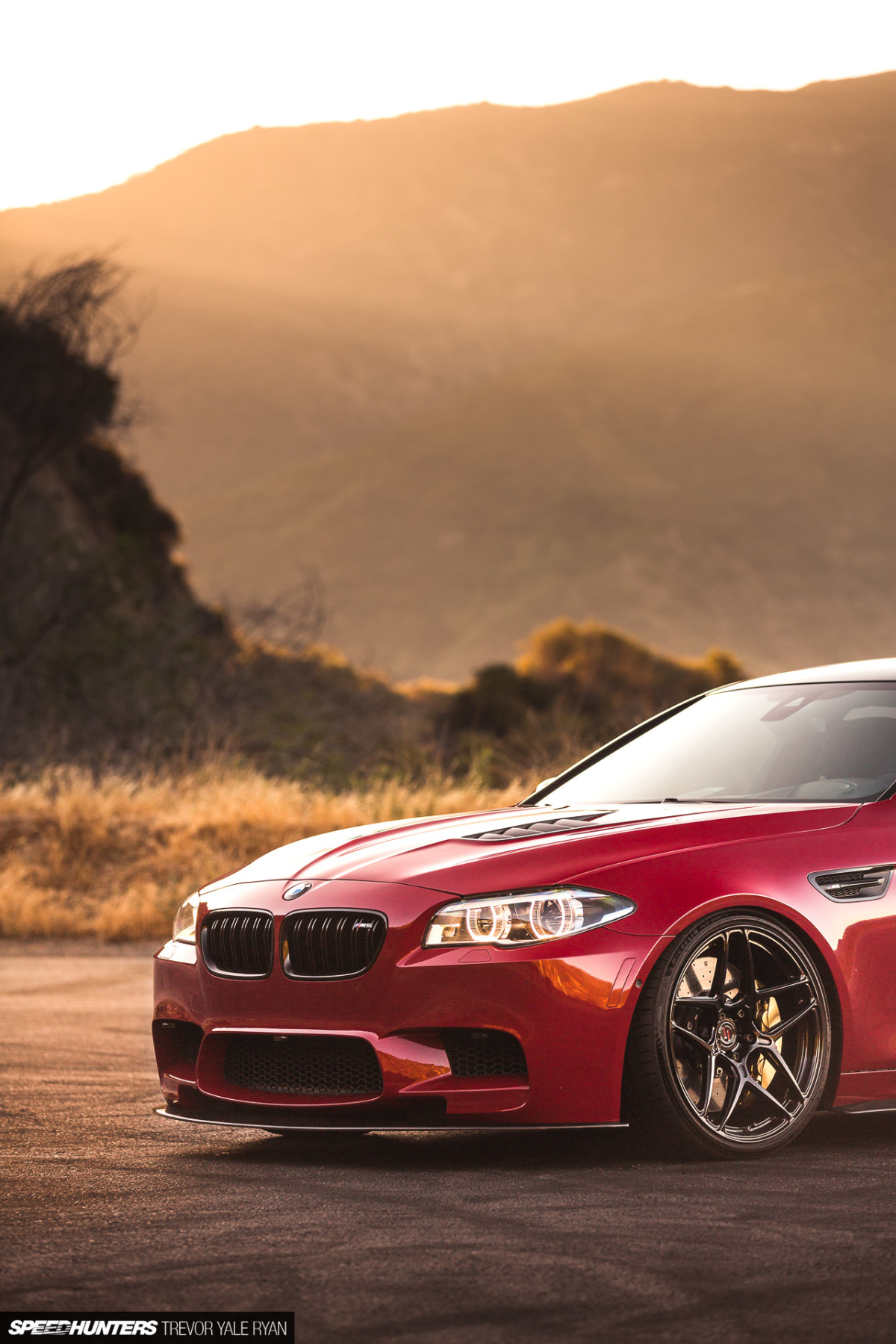 Through and through, the CSF M5 is a complete build. Ravi's checked all the right boxes in his quest to build the perfect daily driver.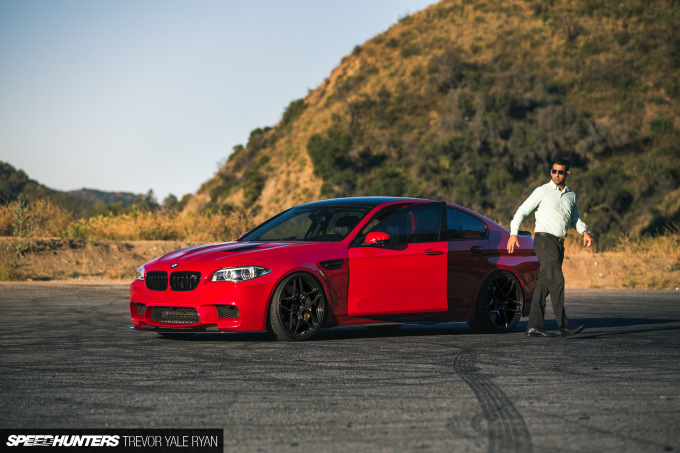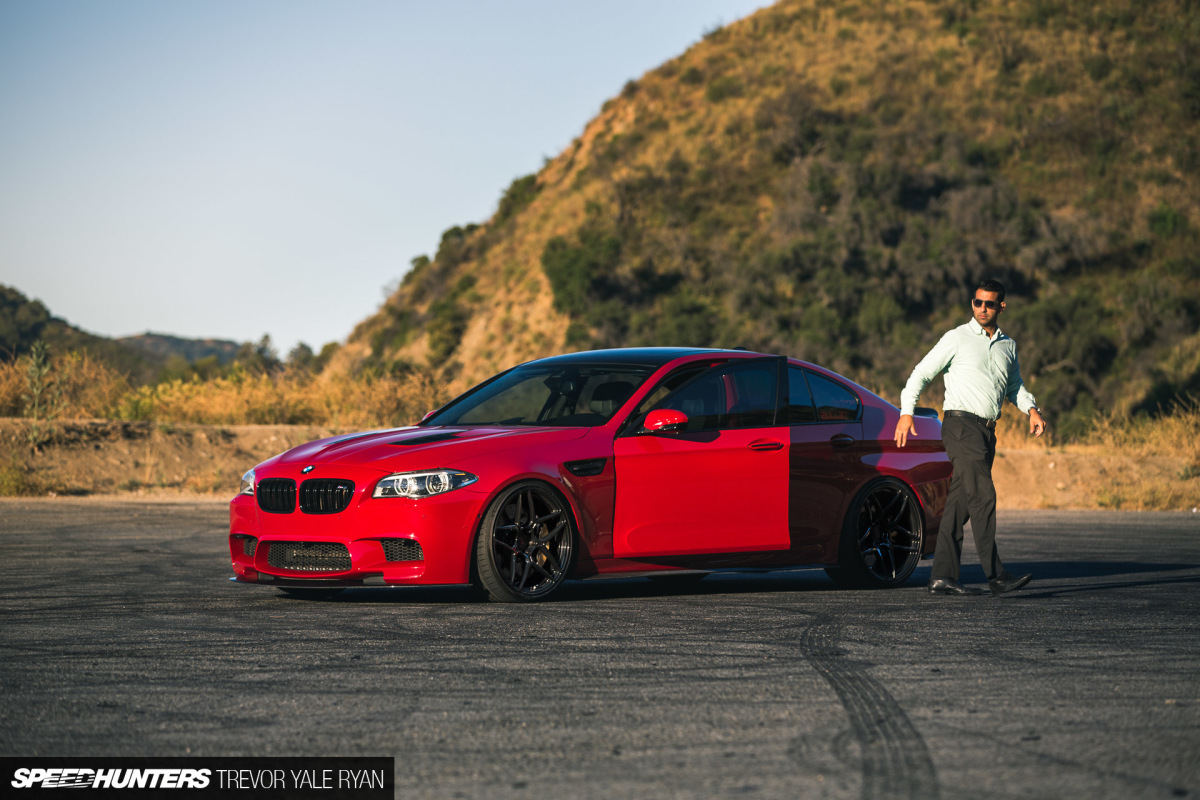 With the sun making its way over the mountain tops, transforming that fantastic Imola Red, we cruised into town for some coffee and to talk cooling.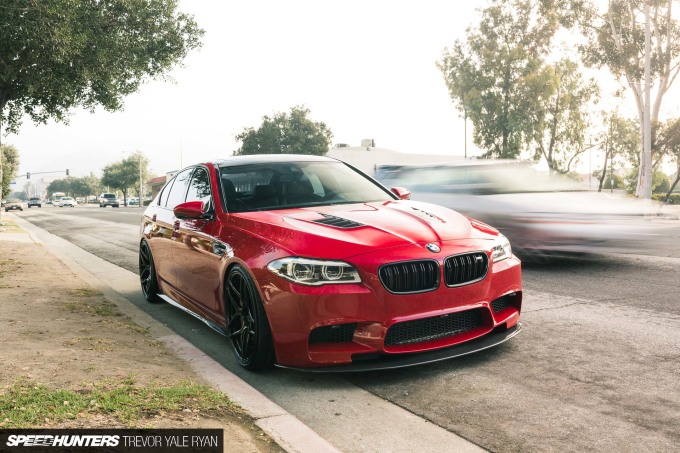 Here I learned that Ravi has a number of projects in the works at CSF. I'll be back south to Los Angeles in the near future for a look at what goes into designing and manufacturing their radiators and other heat exchangers.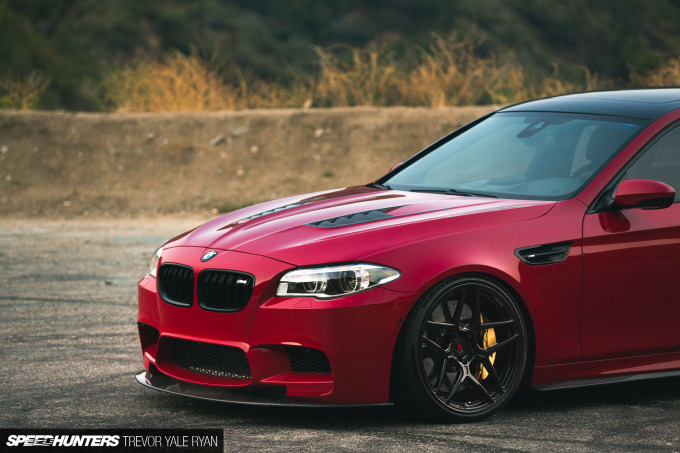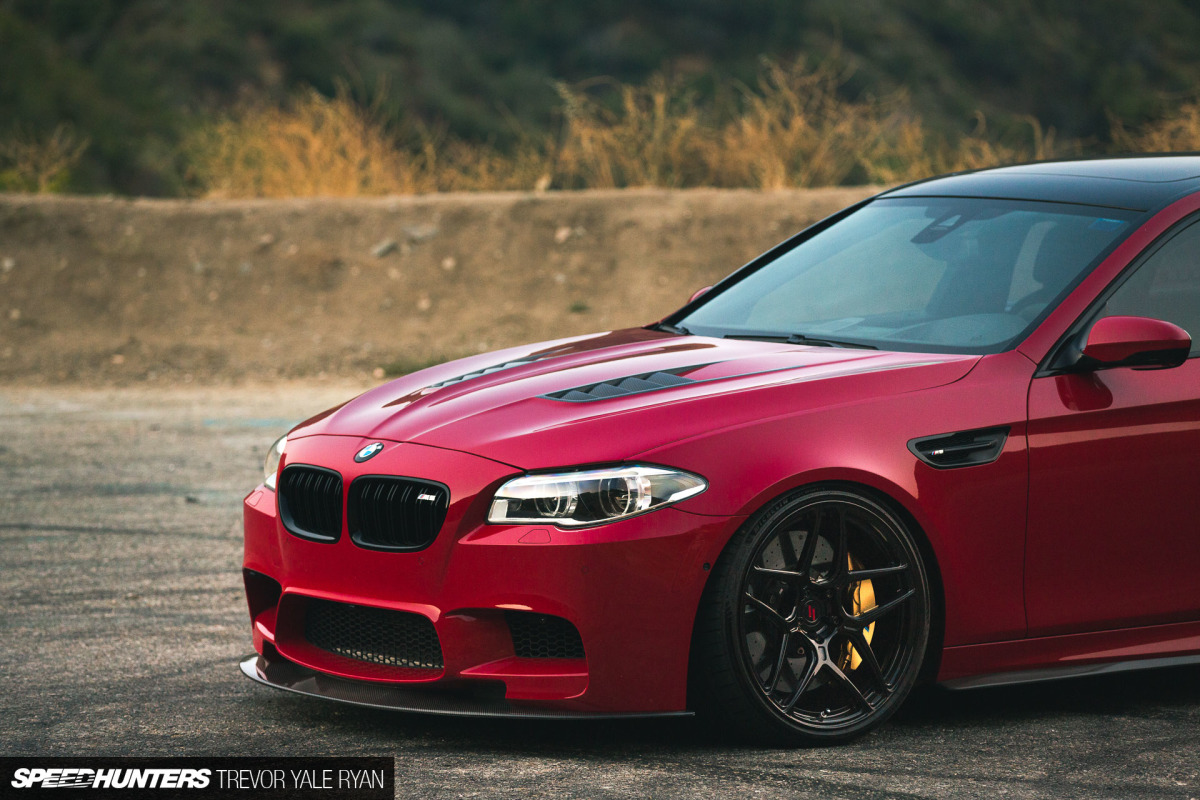 I know Ravi's attention to detail is carried over into the office, and this is immediately apparent if you've ever seen a finished CSF product.
What would you like to see behind the scenes at their workshop?
Trevor Yale Ryan
Instagram: tyrphoto
TYRphoto.com
Beauteous Beast