Design Imagined
It's pretty hard to steal the show at the Goodwood Festival of Speed. Such is the magnitude and importance of this annual pilgrimage that every single major manufacturer and brand within the industry strives to do that one thing that will get people talking.
But by God have Singer had a good crack at it this year.
No doubt you'll have already seen the images that have been retweeted and regrammed a million times, and read the praise that countless motoring pundits have lauded over this astonishingly advanced and engineered air-cooled 964 911. You'll be glad to hear then, that the Singer Dynamics and Lightweight Study, or DLS for short, which has been conceived in conjunction with the very clever people at Williams Advanced Engineering, is every bit as gorgeous in the metal and carbon fibre as it appears in those glossy press images.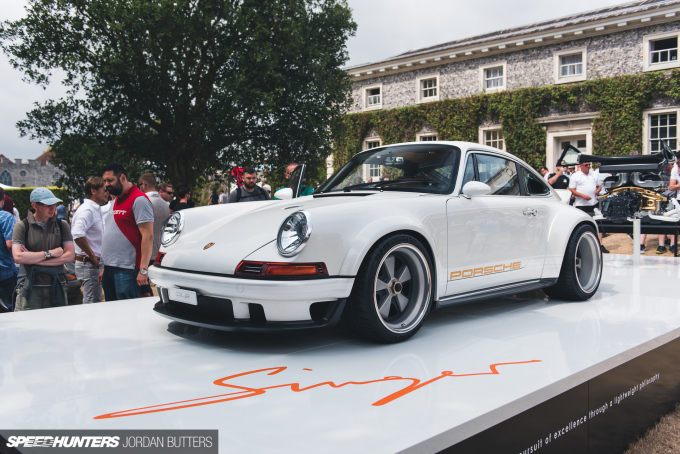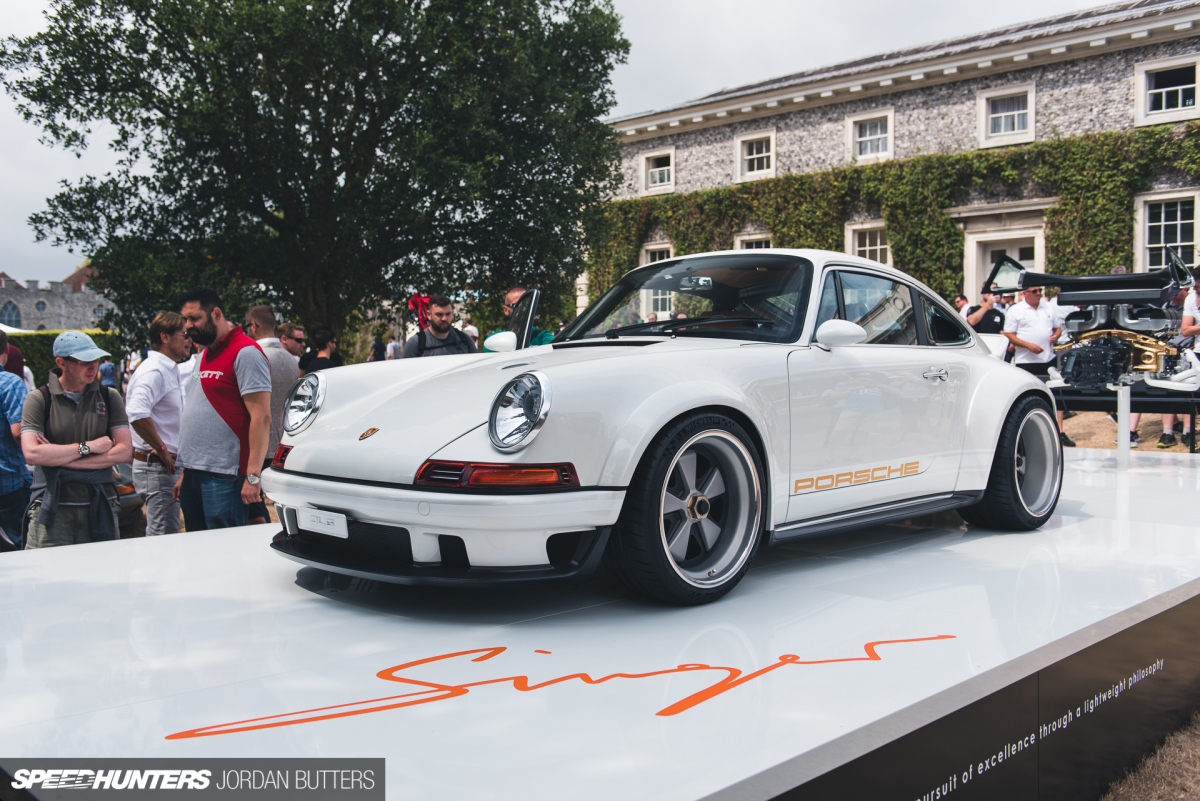 I feel I can speak on behalf of the majority of the Speedhunters team when I say we've long been huge fans of Singer's incredible 911 restorations. The California-based specialist has a proven track record in tastefully and faithfully reimagining Porsche's beloved 911, by installing modern technology and advanced features into these appreciating classics.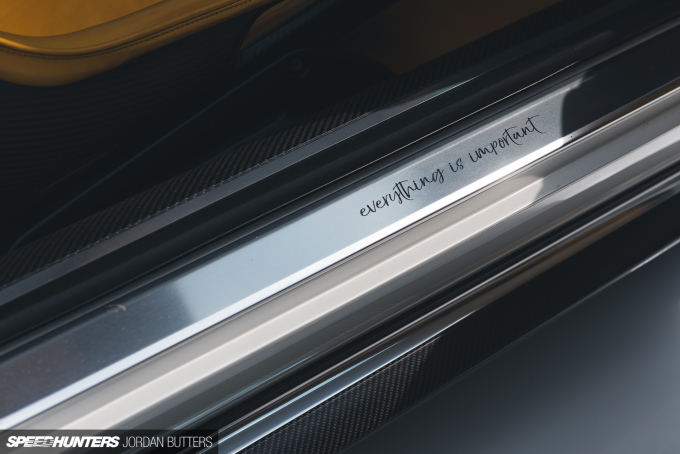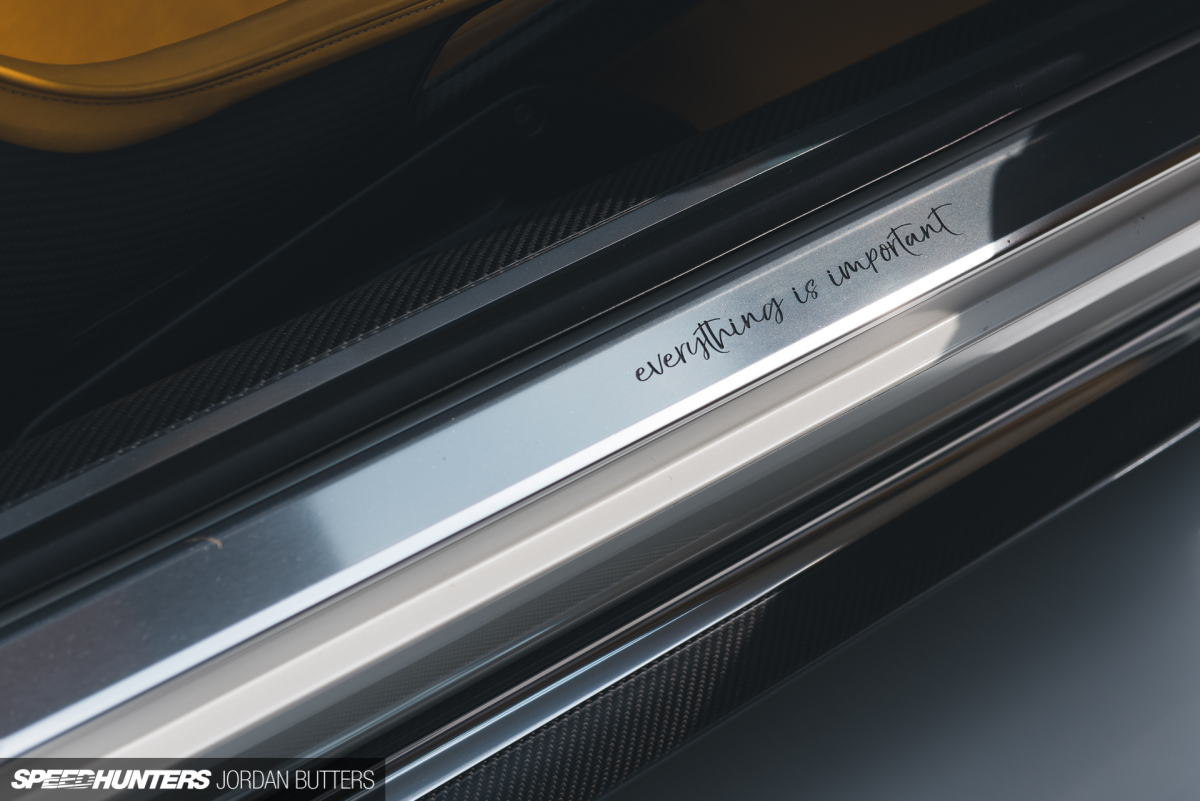 While Singer make it very clear that this is not a Singer 911 and is very much a Porsche creation with the Singer touch, for all intents and purposes when Singer get their hands on a 911 it's a completely different machine by the time it emerges out the other side.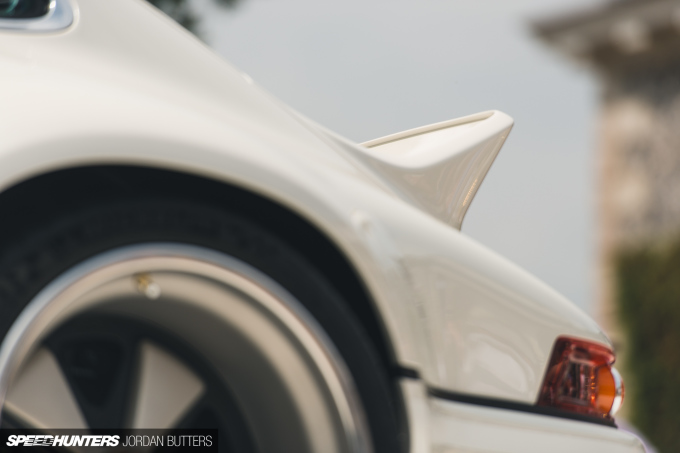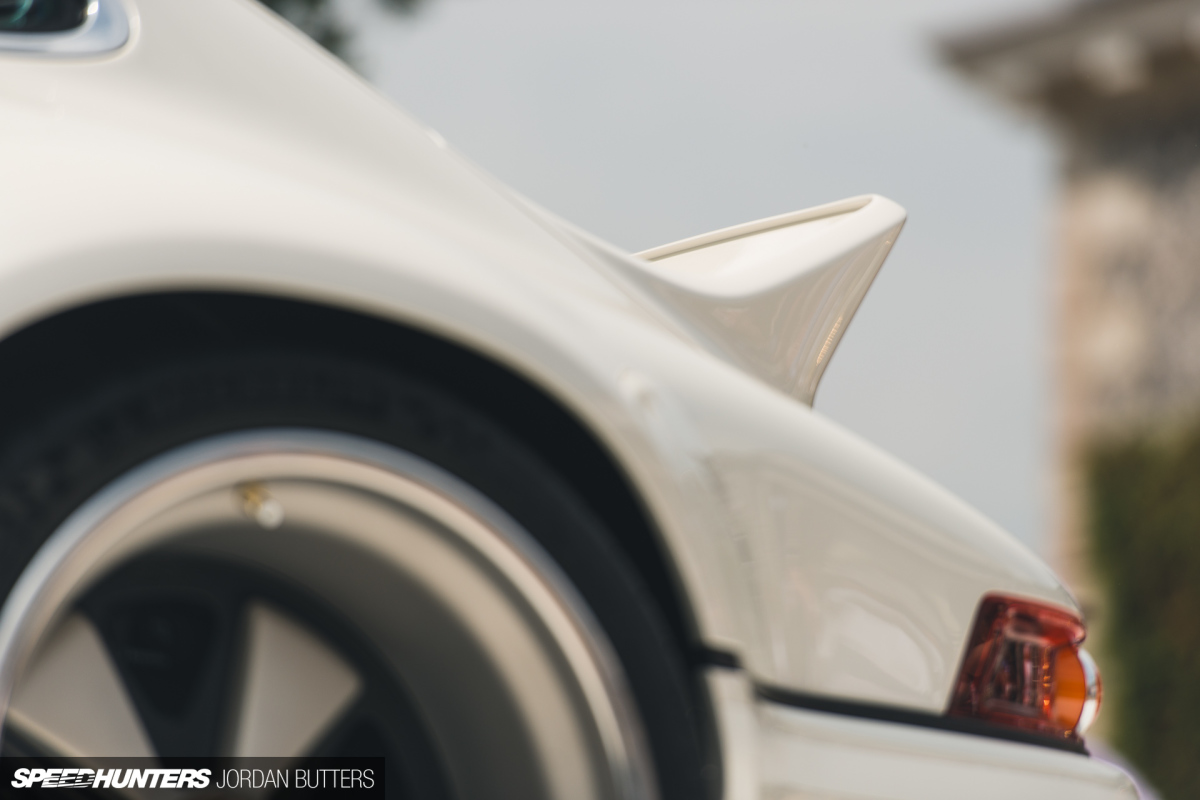 The DLS takes the Singer philosophy and cranks it up to 11. In truth, Singer has done what Singer is best at: elegant design, modernised features and lavish finishes. It's somehow made one of the classiest Porsche designs even more classy, without detracting from Benjamin Dimson's original design.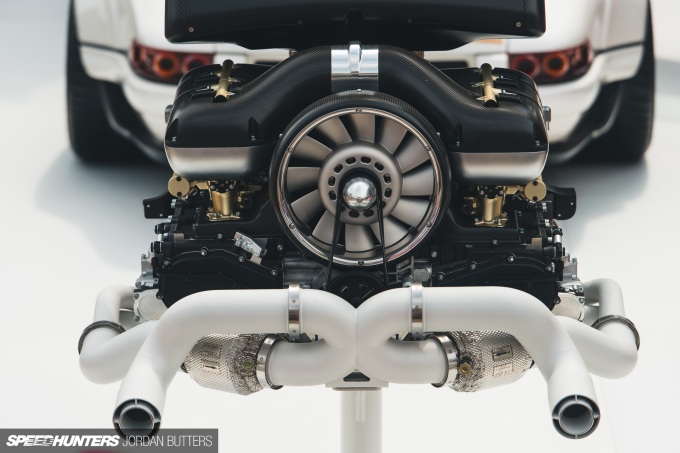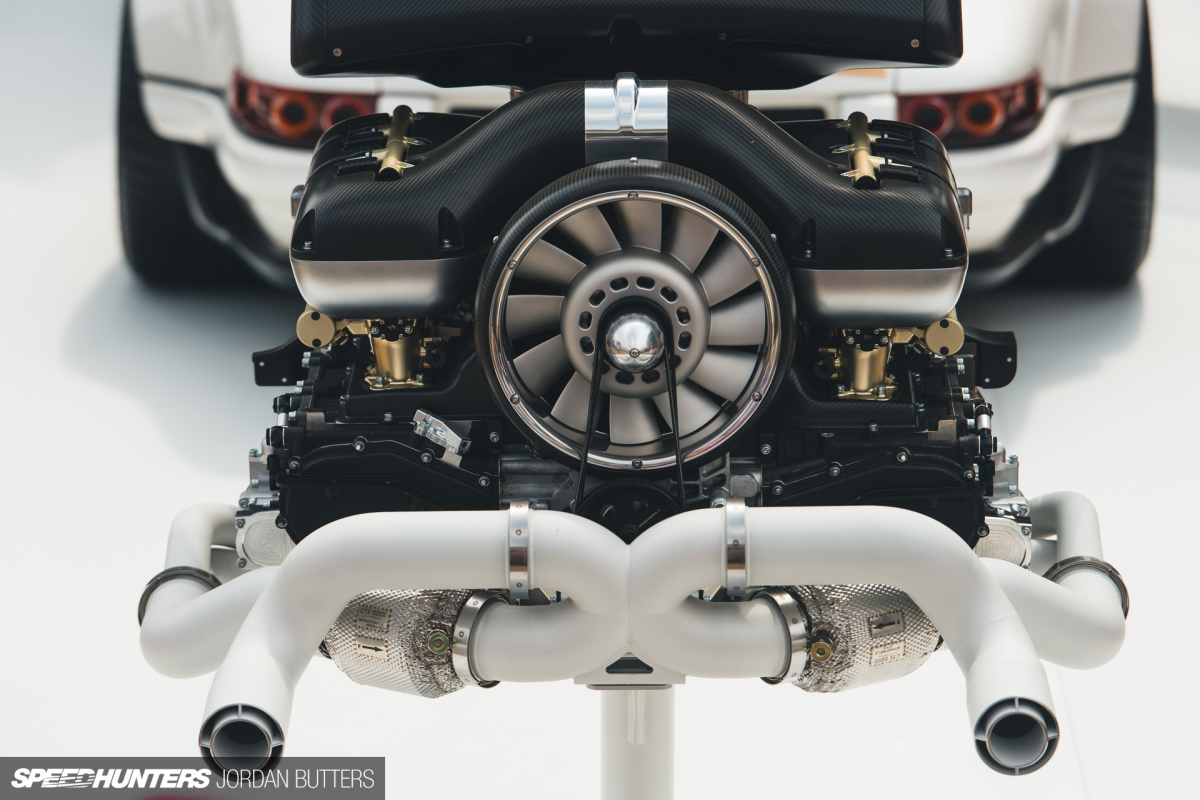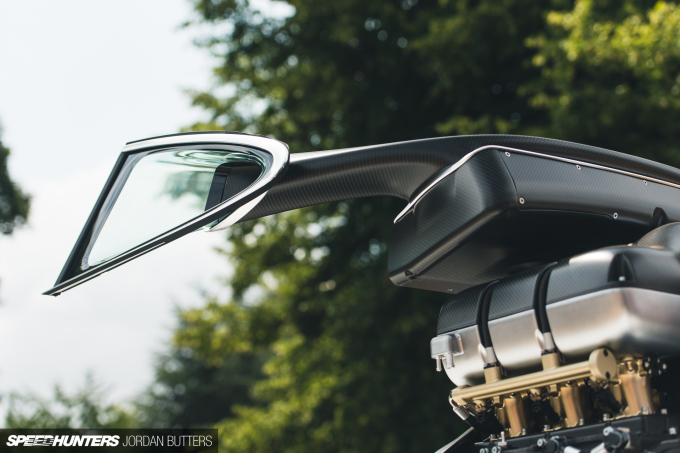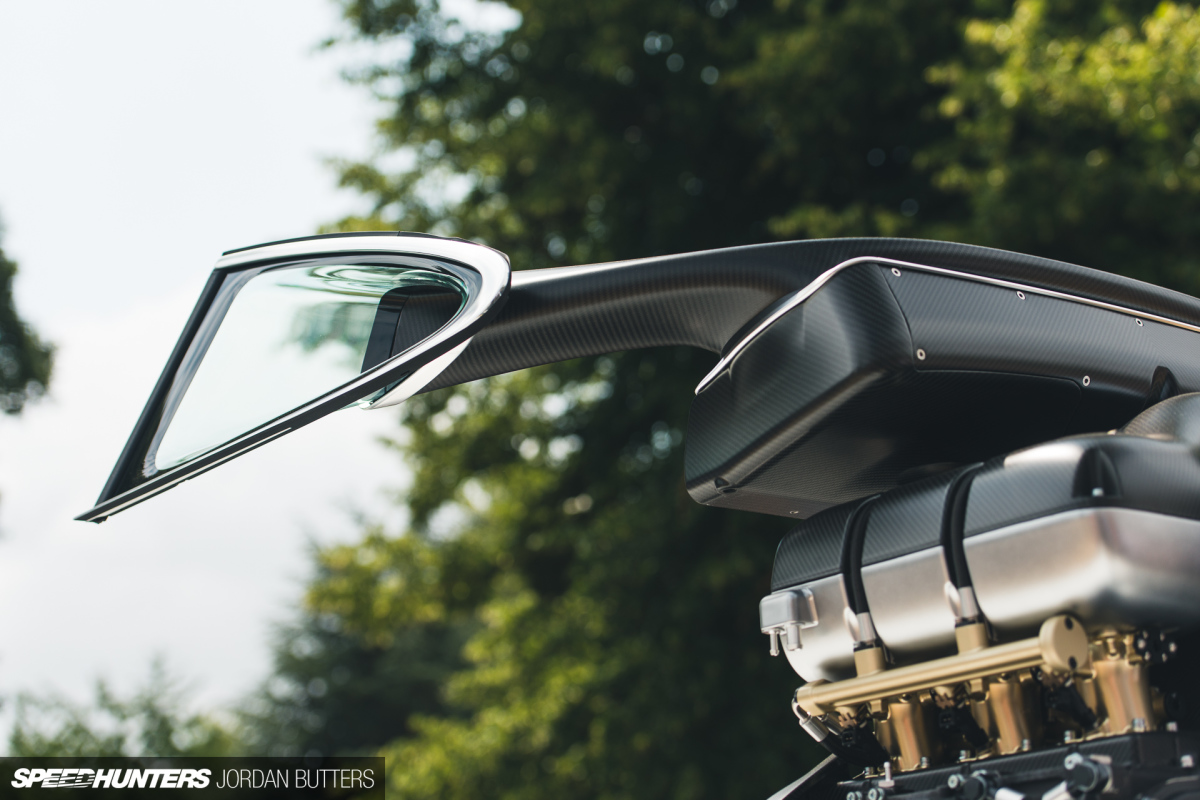 It's William's involvement here that makes the DLS so special. The two companies worked alongside legendary Porsche engineer Hans Mezger to develop the DLS's 500hp, 9,000rpm-capable 4.0-litre flat-six motor. Inside that glistening and perfectly-finished engine you'll find dual overhead cams and titanium valves, a redesigned lubrication system, and a revised fuelling system.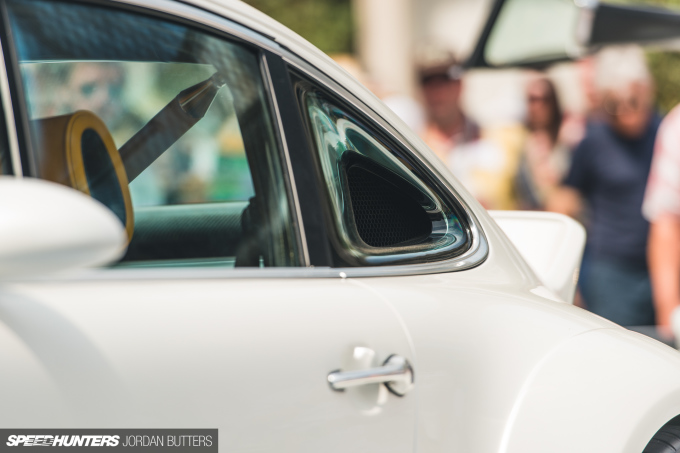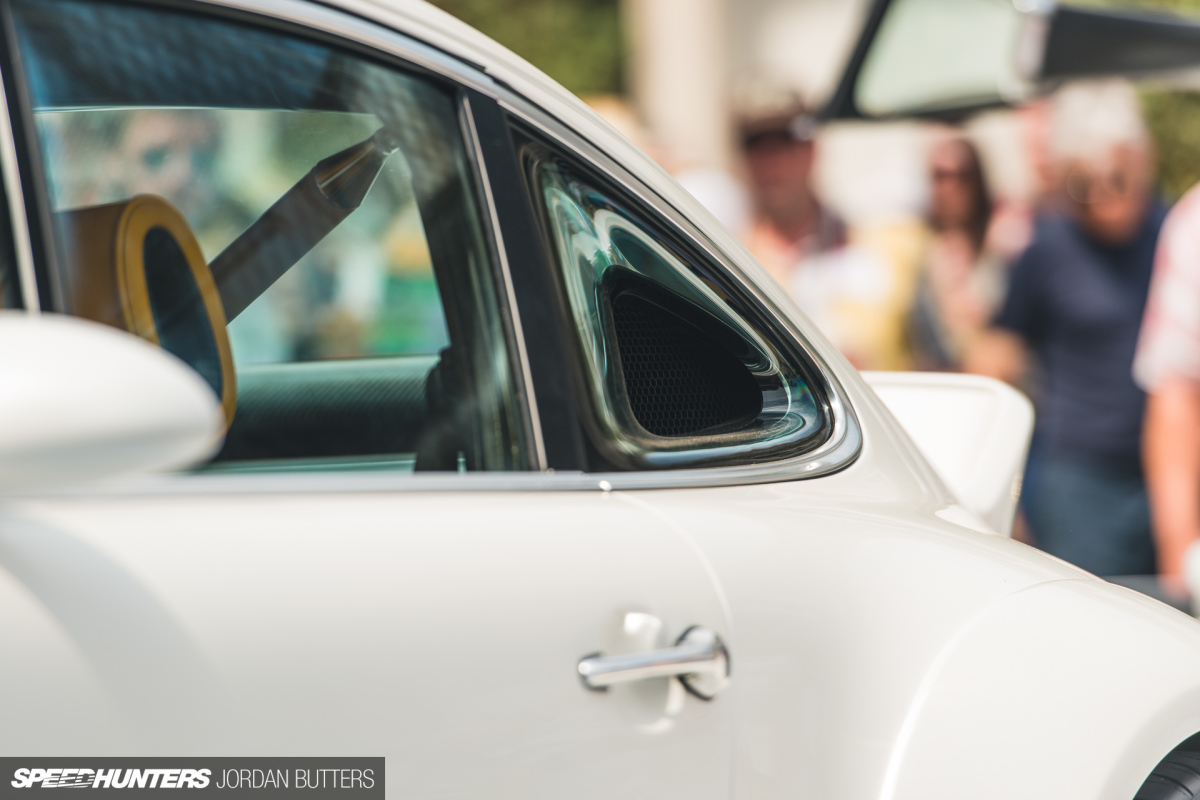 Air intakes are elegantly and seamlessly built into the rear quarter windows, force-feeding air down carbon fibre funnels and through lightweight throttle bodies into the motor. The smaller 6-speed gearbox has been designed to all the engine to sit further forward in the chassis, offering improved weight distribution.
Every single component has been at the receiving end of more engineering resources, knowledge and backing than any other air-cooled Porsche we've seen before.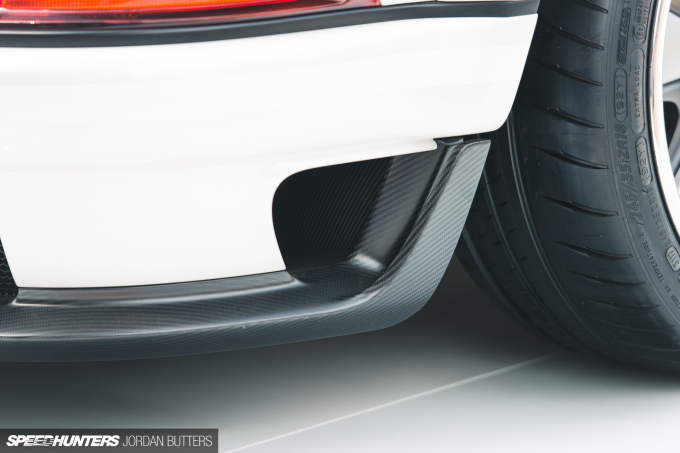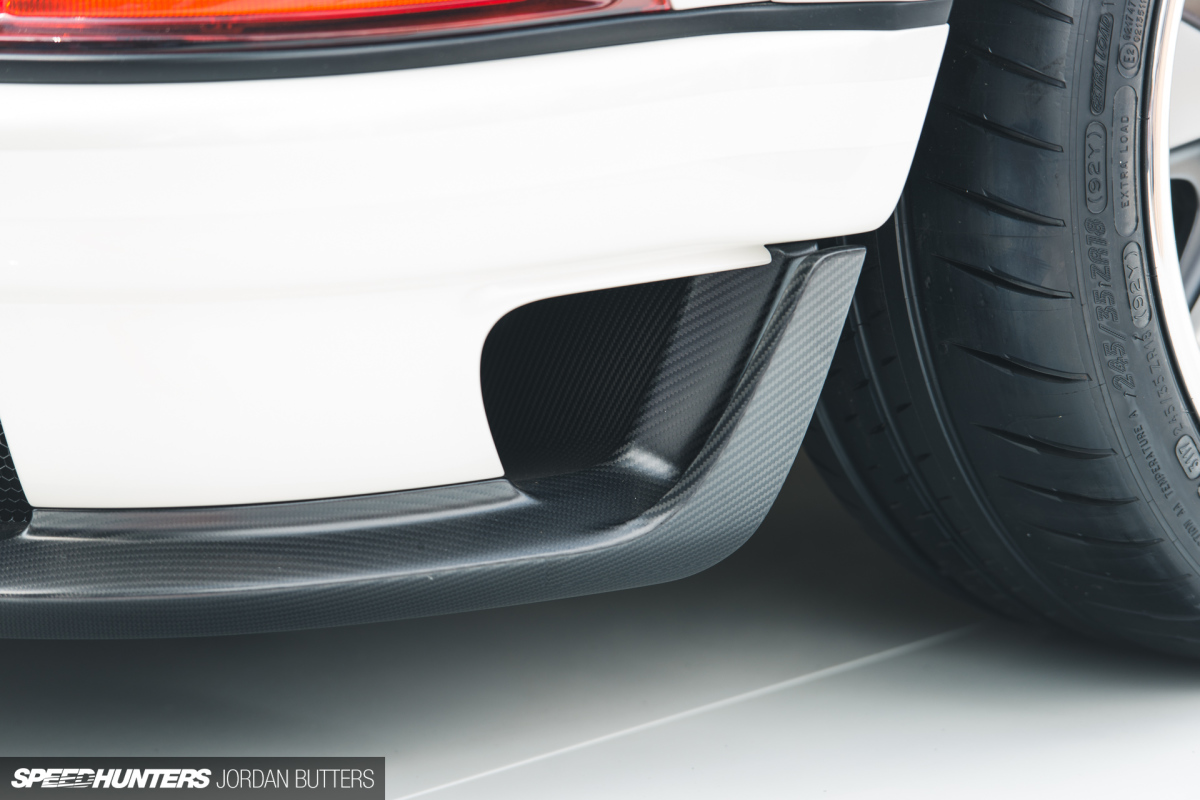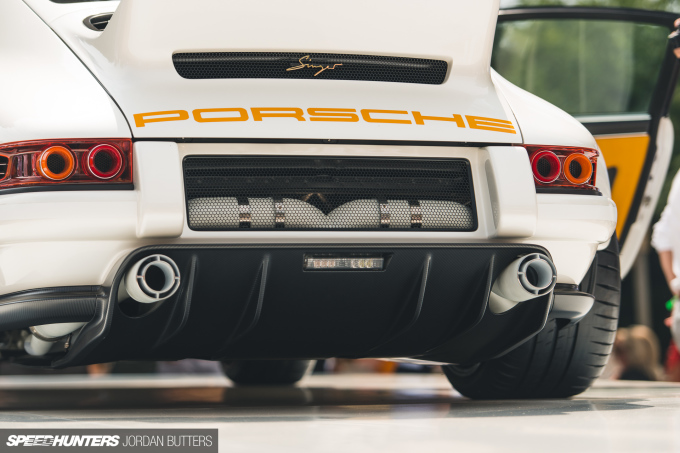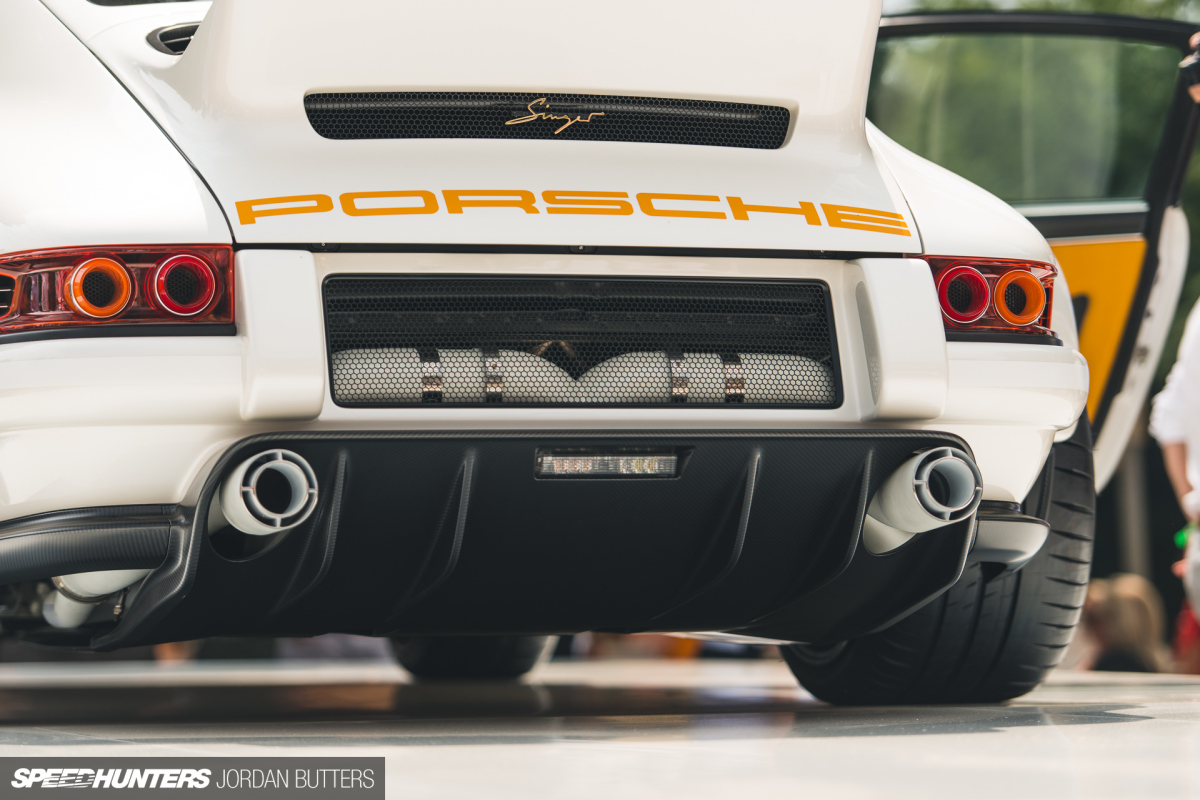 It doesn't stop there either. The exterior has received some notable changes, but this is more than a bodykit. It was developed in carbon fibre using computational fluid dynamics – much like is used in Formula 1 – for maximum aerodynamic efficiency. A new front splitter guides air through the cooling system whilst removing front lift, while the roof channel and rear spoiler add downward pressure over the driven wheels.
I could go on… 18-inch forged magnesium BBS centre-lock wheels, Brembo carbon-ceramic brakes, remote adjustable damping, advanced Bosch ABS system, traction control, ESP, user-controllable driving modes, redesigned suspension components, and more high end, lightweight and tactile interior components than you can imagine.
Quite simply, it's the perfect 911.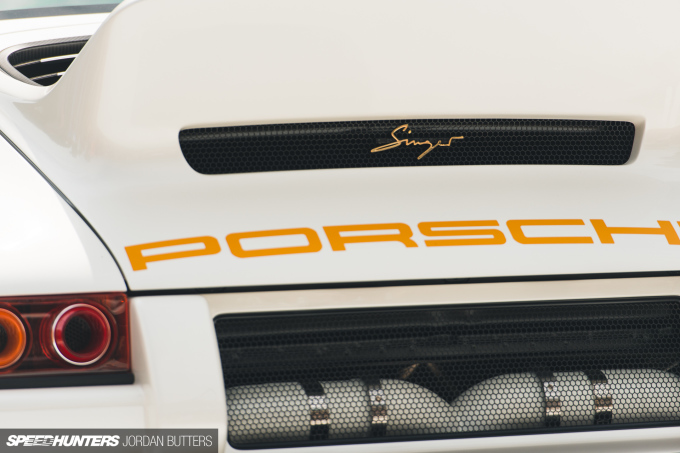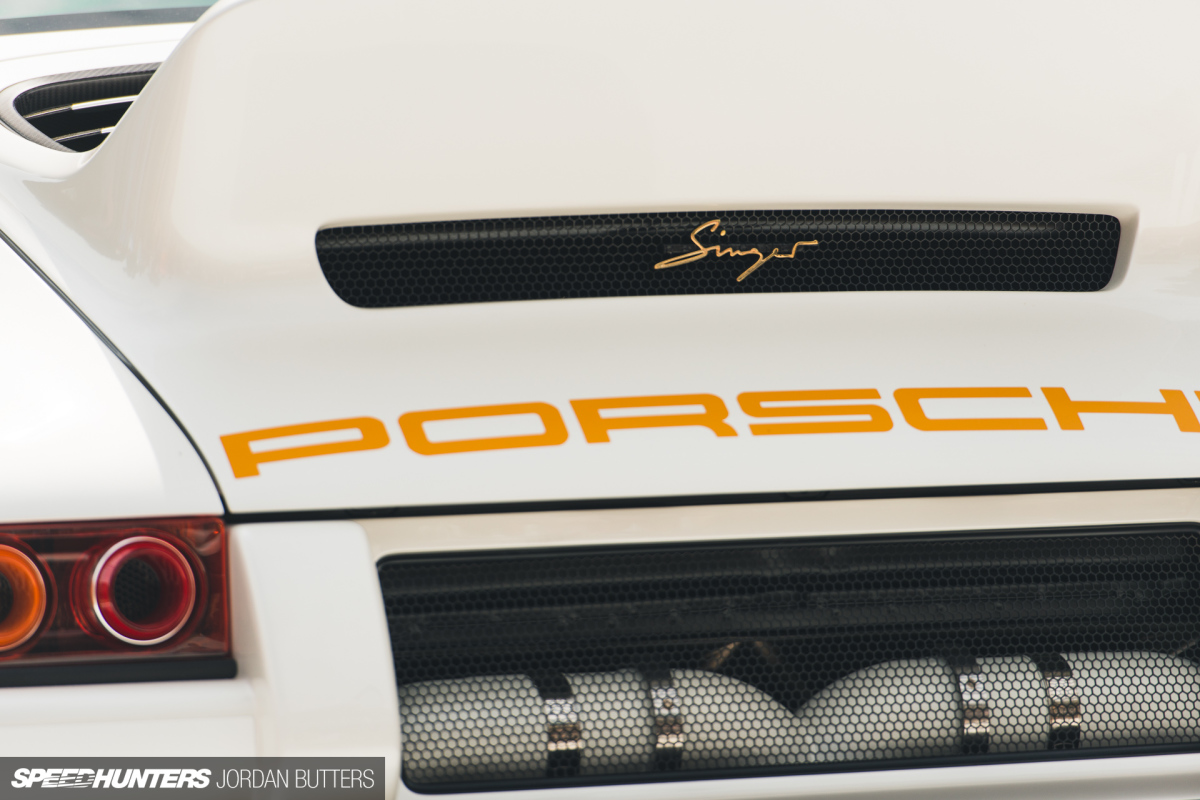 With the demand for classic Porsches, be them standard or restomodded, so high at present, Singer's DLS takes this fascination to a new level. There is a crux, however: the US$1.8 million price tag ensures that the DLS is likely to remain in the hands of very few. It's a level of exclusivity that upstages any kind of waiting list or cost for any new Porsche. It's restomodding taken to the extreme, and a degree of engineering that we're not likely to see anyone else come close to.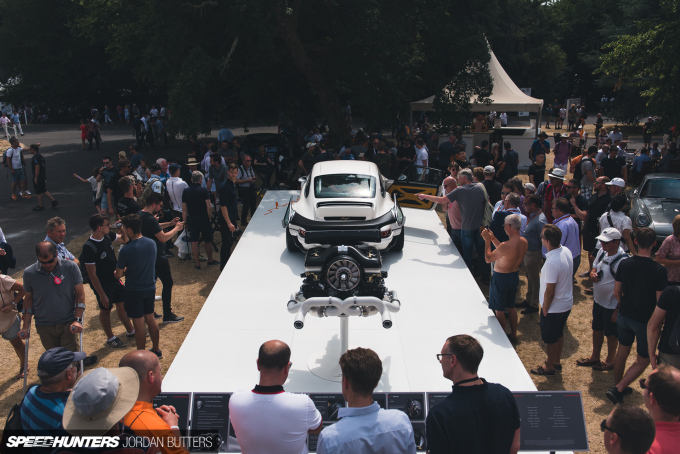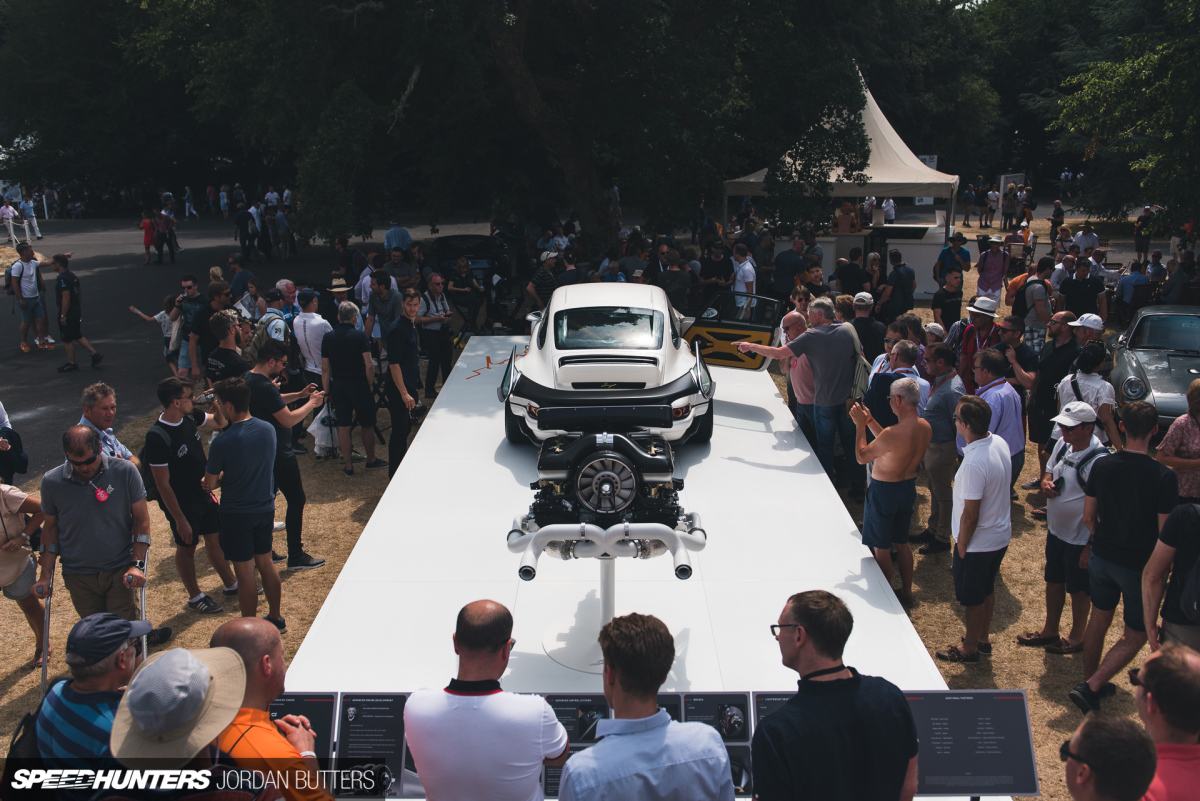 While Singer are keen on showing the public what the DLS can do, and have one running up the hill at Goodwood this weekend, in reality no DLS sold is likely to ever see the road. Ironically, it excels in a market that's made possible purely because of the popularity of its ilk, and without widespread demand for the very car it's based on, the DLS would never exist.
Jordan Butters
Instagram: jordanbutters
jordan@speedhunters.com
Cutting Room Floor