This is becoming repetitive, almost to the point of feeling utterly futile.
Each 30-second blast feels exactly like the last, only this time there is an angry-looking man approaching at a rapid pace and I have little time to compose myself. Everything is flung across the passenger seat in flash, and my now free left hand jabs the gearstick into first while my other pulls the wheel violently right as I make way on this narrow stretch of tarmac.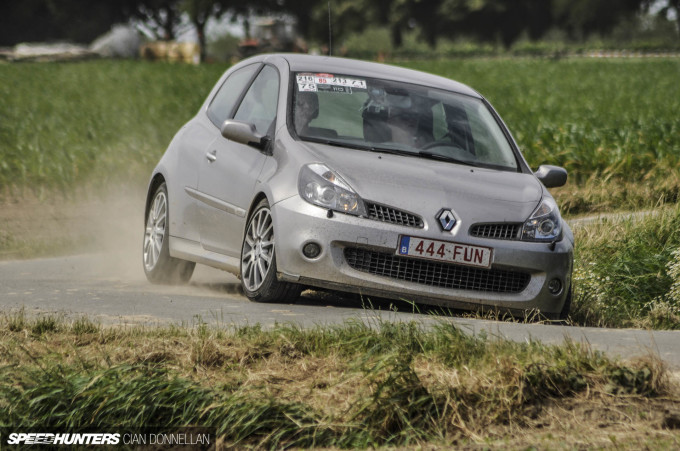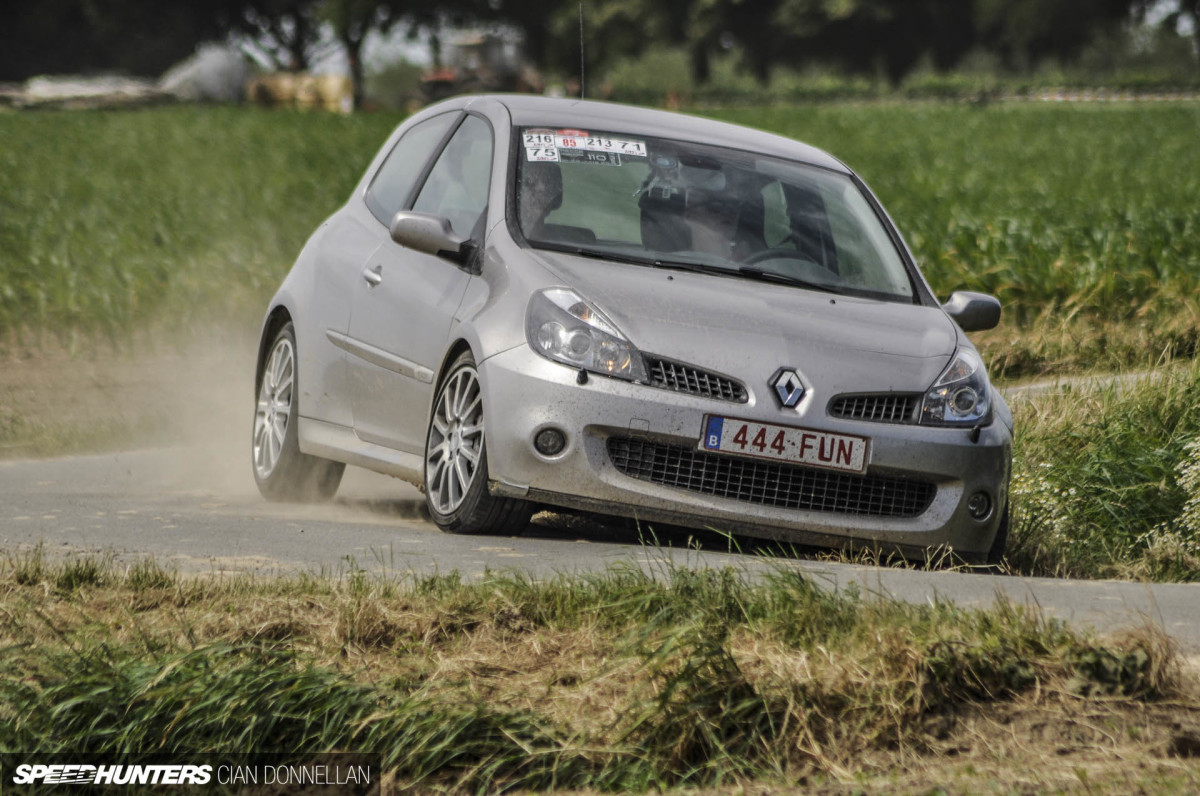 I needn't have worried though, as if not even spotting my presence, a Clio 197 swings hard left straight into the ditch without a lift of throttle. Surprised, I grab my map and pen once again and scribble 'Big Cut'. But 4km into the first stage, it dawned on me that I needn't have bothered. This is Ypres, and every corner is a big cut.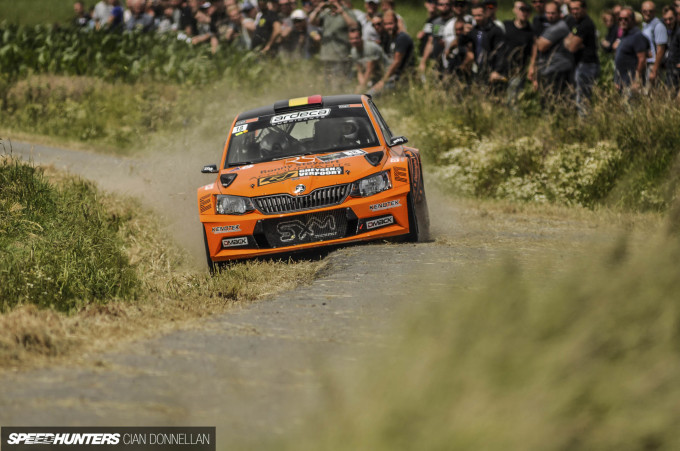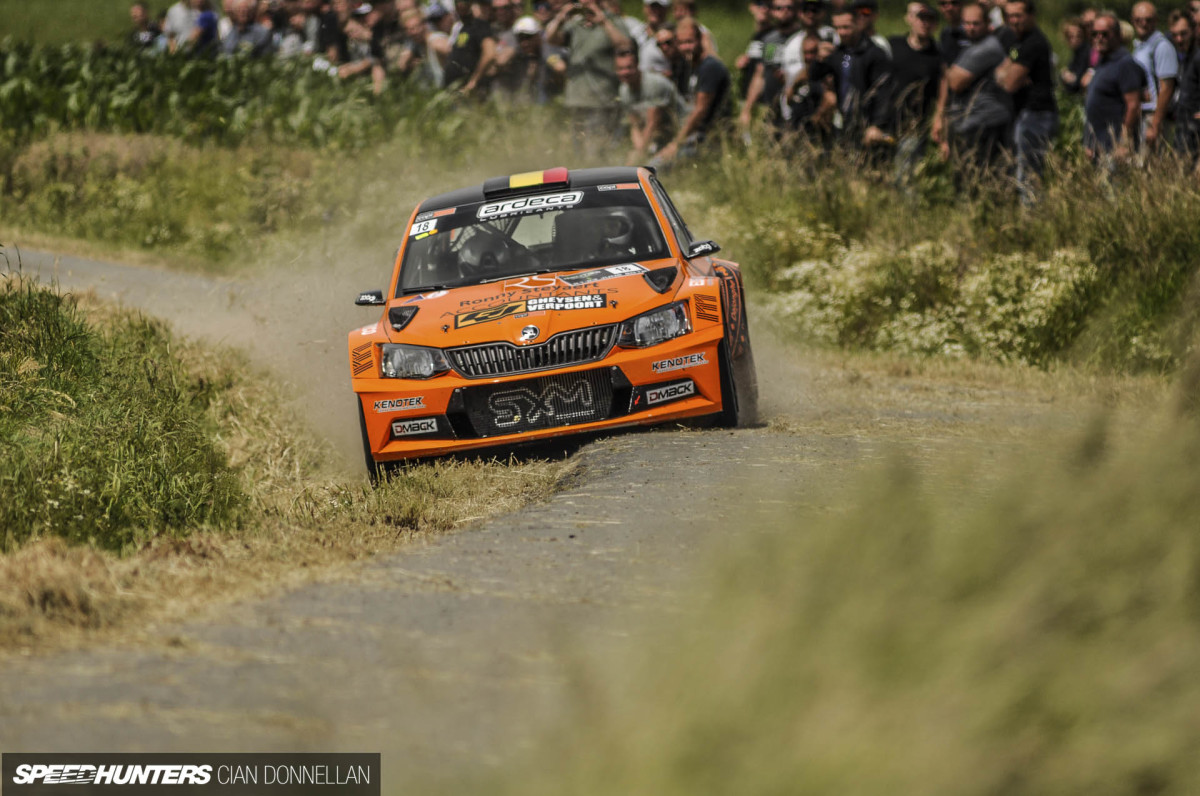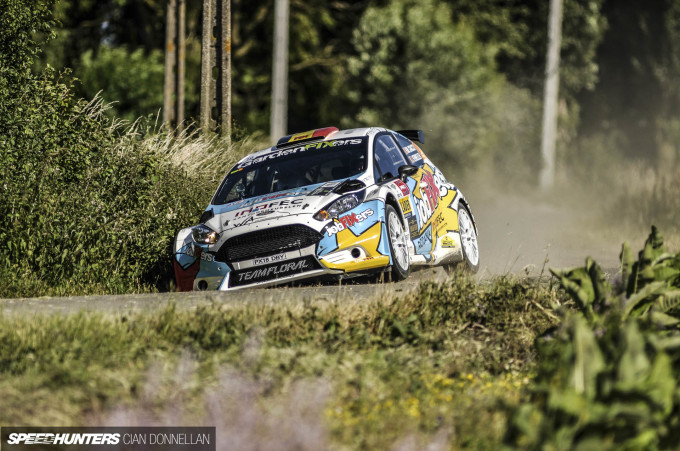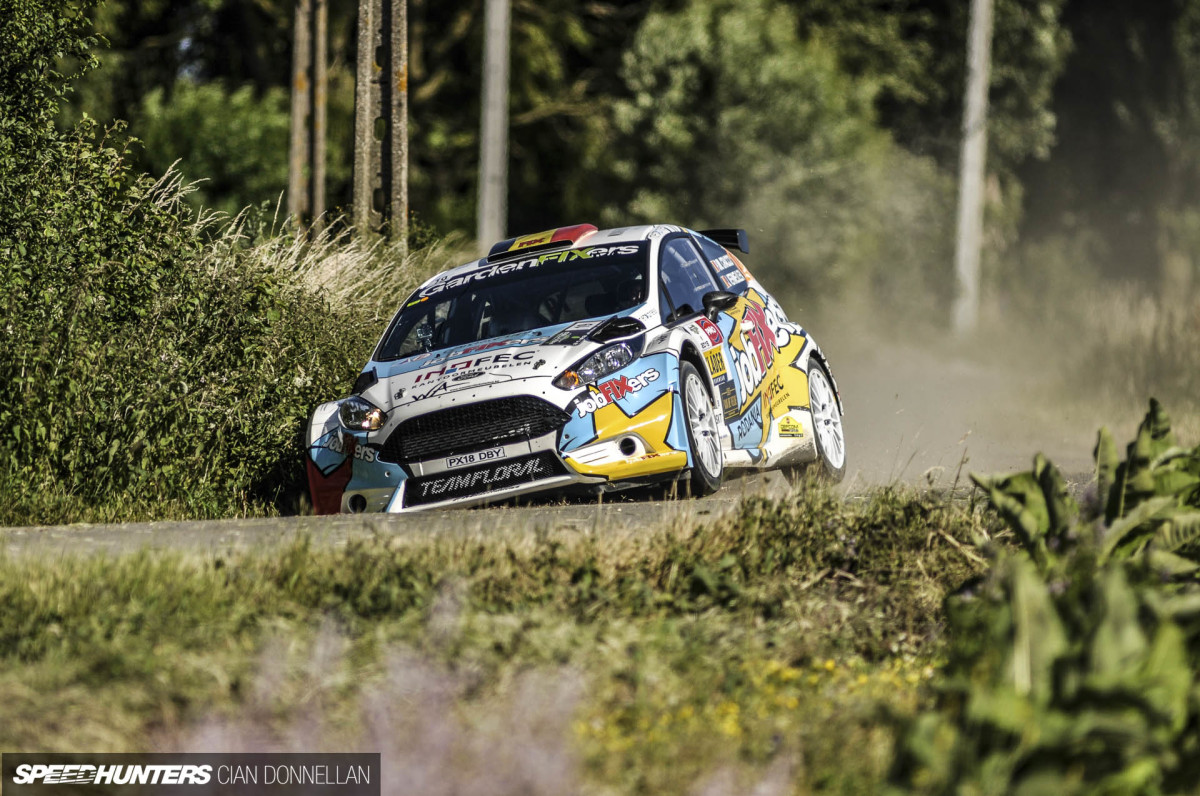 Each and every one of us has a list of dream events, and I'm sure plenty of you, just like myself, have been influenced by tales of adventure and petrolhead nirvana told through Speedhunters over the last decade.
For years, I spent my time day dreaming in school and college about the places I wanted to travel simply to enjoy looking at other people's cars. Coming from an Irish rallying background, much of what's on my dream list consists of the most spectacular examples of the sport, although I have to admit nearly all are of the tarmac-based side of the discipline. Rally Ypres has, for quite some time, been pretty near the top of my list.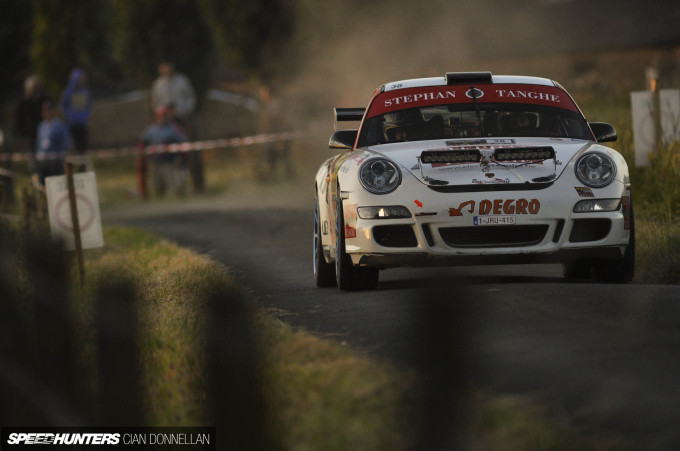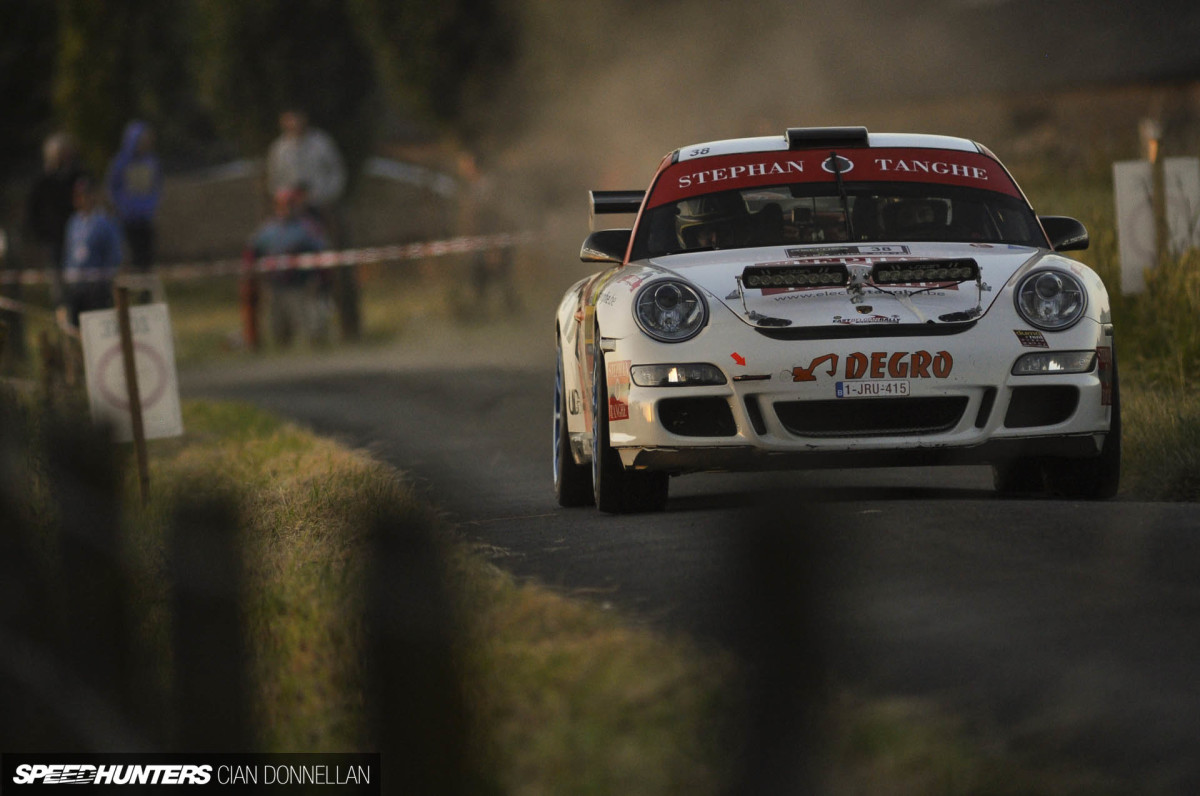 The fascination with this rather unique gem of Belgian rallying stems from a childhood spent watching as much motoring-based TV as possible. As a rally-mad child growing up in Ireland, it was a real treat to be allowed sit up to watch RPM late on a Thursday evening; showcasing all manner of events from both rally and track, the UTV show was a real gem in its day.
Not content with just covering the Irish classics like Killarney, Donegal and Cork, RPM made the occasional trip further afield. The sight of a young Kris Meeke throwing a Corolla WRC around Barbados was cool, but it was the annual duel between some of the UK and Ireland's best and the likes of Freddy Loix, Patrick Snijers and Armin Schwarz in the Flanders sunshine that really stuck with me.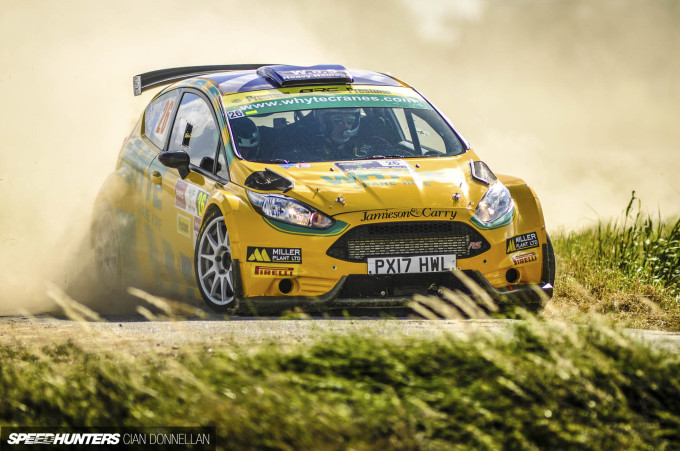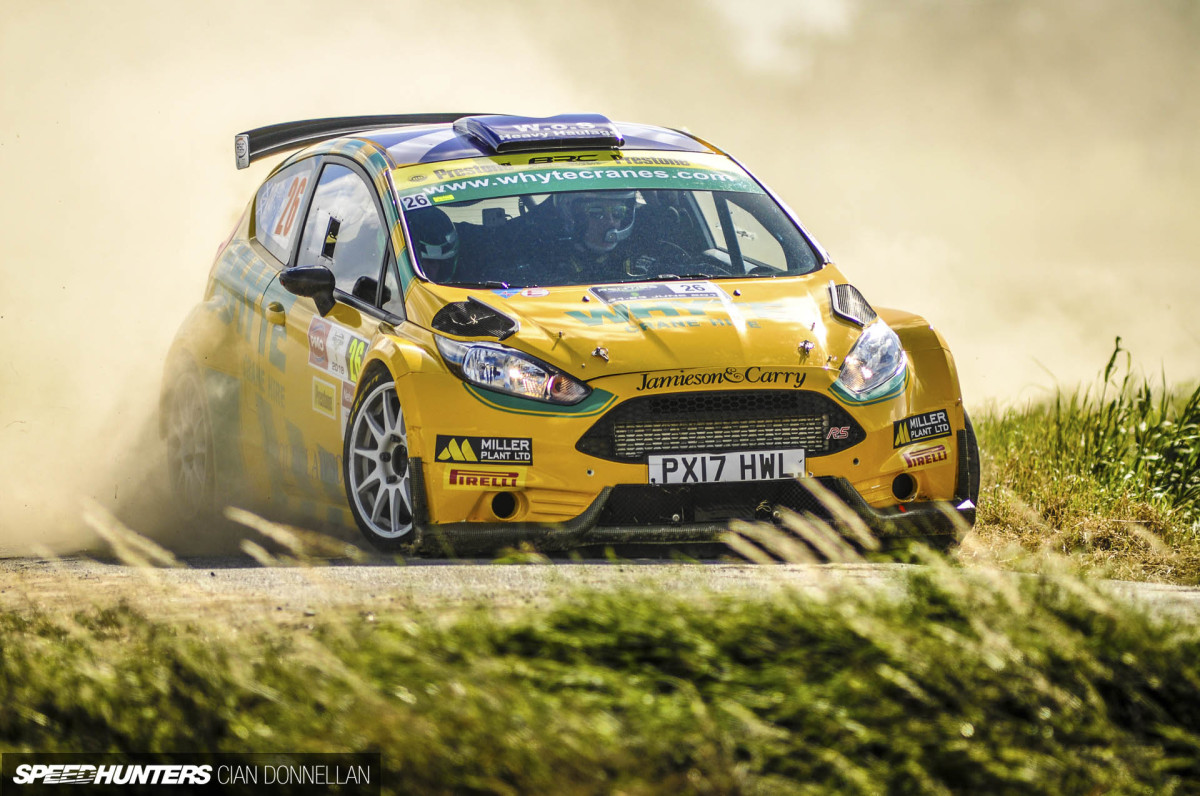 Mid-June would always see my attention turning to goings-on in Ypres. Generally clashing with events at home, I'd come home to a VHS chock full of Eurosport recordings. Year after year, no matter the current leading style of vehicle, from Group A to WRC, S2000 to R5, it seemed nobody could topple 'Fast Freddy' as Loix racked up 11 wins. He walked past me in the square in Ypres on Saturday afternoon. I said hello and he replied. Freddy continued upon his way while I had an internal fan-boy moment.
Now, while I have been doing well of late ticking off a few dream events, there was always a sizeable obstacle in the way of me making it to those flat, flowing fields of West Belgium. You see, while going to watch something at a circuit, like at the Nürburgring the previous week, can realistically be done by flying in and living out of luggage for a few days, rallying takes a lot more logistics to follow, thus driving is the only real option when photographing an event.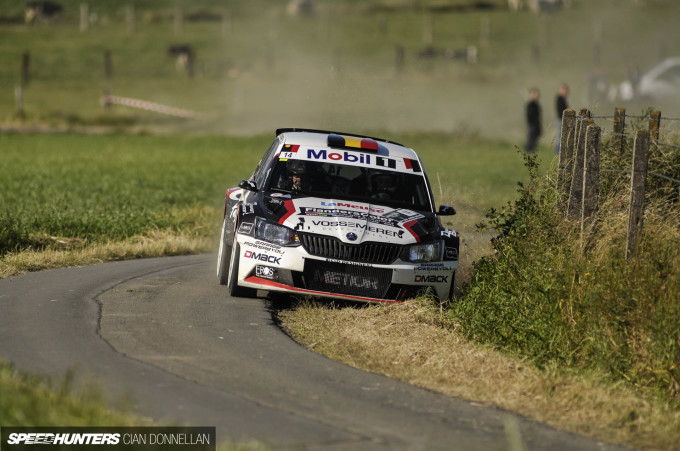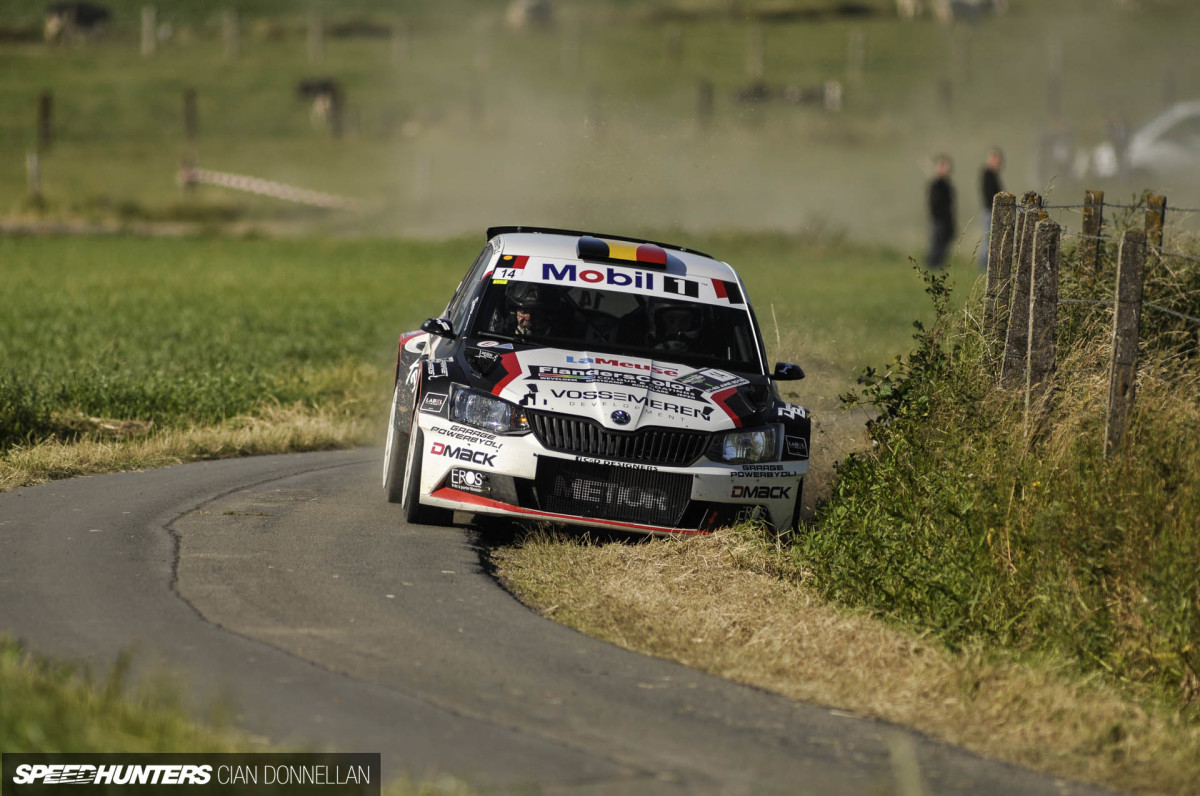 Wednesday morning, I closed the boot on my car, going through the mental list in my head that I've developed over years traipsing around Ireland. Clothes and camera gear were obvious, but the addition of off-road boots and thick socks is a lesson of many sore feet. Getting to the best spots often requires arriving hours before the action, so a camping chair, stove, pots and cutlery are added to the mix. Being that it's the height of summer right now, a cooler box found its way in too. Driving on the continent requires a breakdown kit, and the prospect of an occasional nap sees a pillow and blanket tossed in for good luck. Now, how much would that be in extra baggage on your preferred airline?
Car fuelled, cool box/fridge (the plug-in kind to make you feel exactly like a Rolls-Royce owner) stocked up and sat-nav set, it was destination Ypres.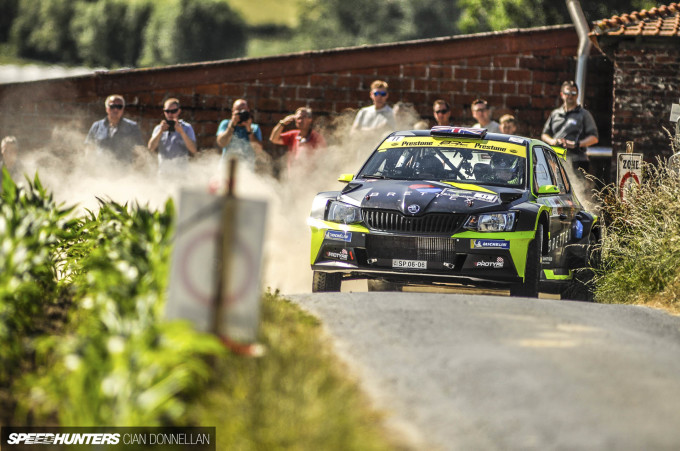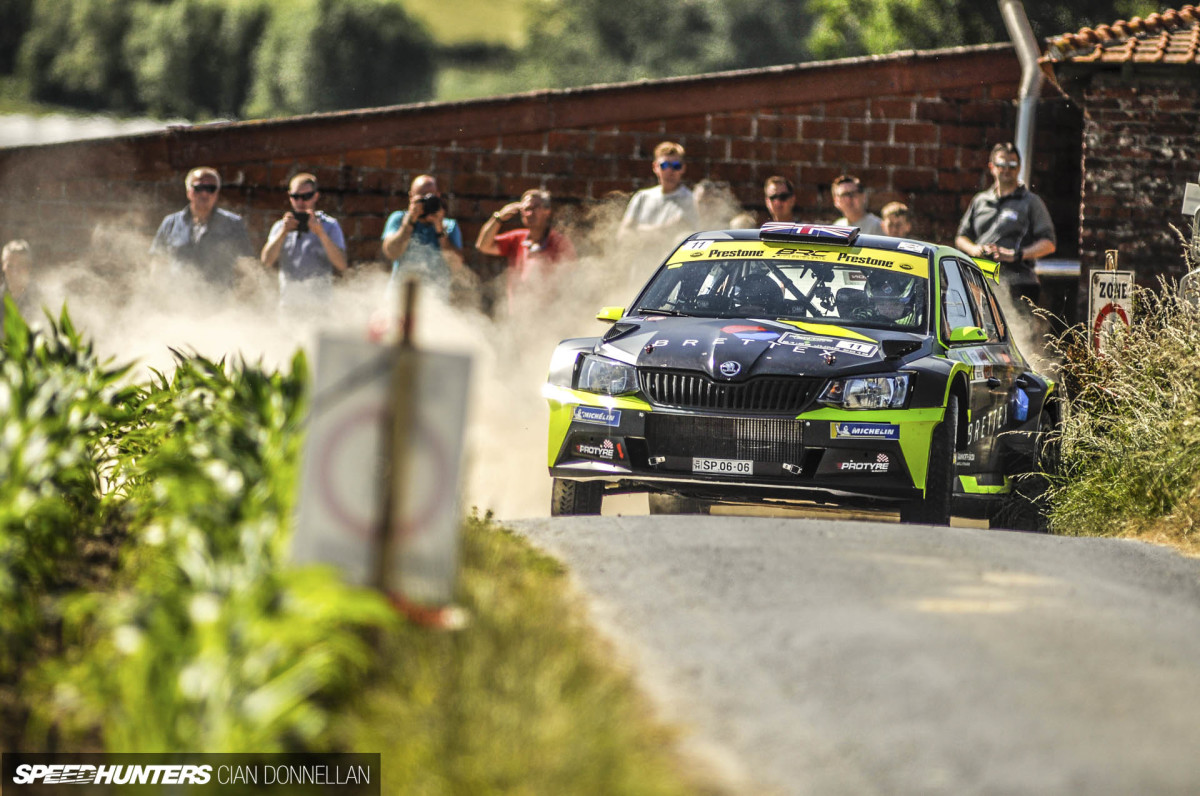 When I said a 'sizeable obstacle' earlier, I may slightly have understated things. Door-to-door was a 15-hour, 1,100km one-way journey, done through the longest day of the year. I watched the sun set across the bow of an Irish Sea ferry, yet saw it reappear barely a few hours later somewhere along a UK motorway. High energy drinks being cancelled out by easy-listening to late-night music, the miles clicked off with ease. Through the Channel tunnel and remembering to drive on the 'wrong' side after being awake for 24 hours, it was hammer down for the Belgian Border.

Arriving in Ypres, the first thing that struck me was how much this event takes over the whole city, with the large central squares becoming the service park for the weekend. Large awnings stretch out in front of historic churches and museums, and waffle houses reverberate to the sound of lumpy idles and smell strongly of race fuel. Every turn revealed more teams setting up base for the weekend, with each square becoming less and less distinctive leading to quite a bit of head scratching as to where I'd parked the car. Signed on and event maps in hand, it was time to take a look at these mythical special stages.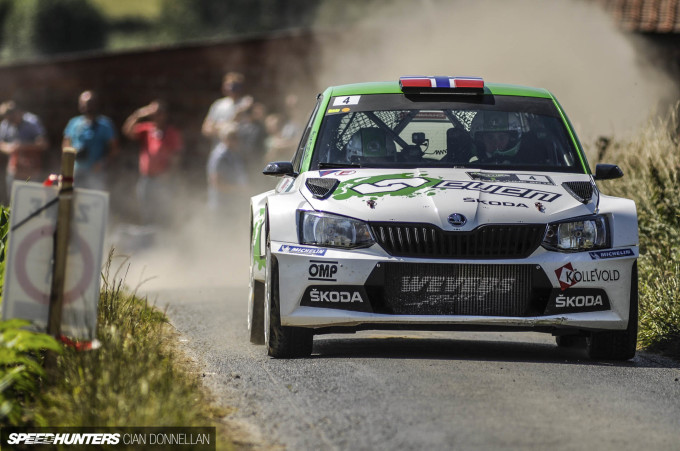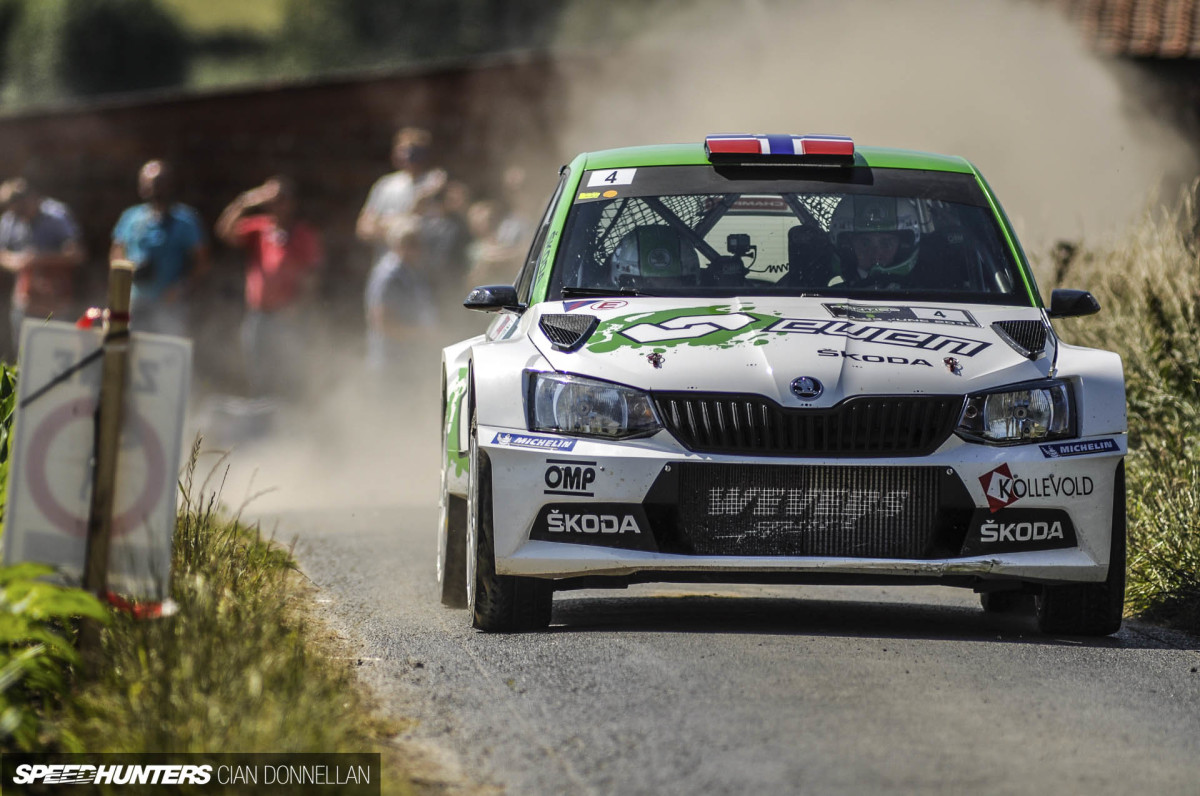 For all the advances in modern technology, rallying remains decidedly old school in how it conducts its business. To find the route, spectators have to purchase a printed rally programme. In this, the centre page is generally a tear out map detailing the route, and from there it's up to you to plot your route.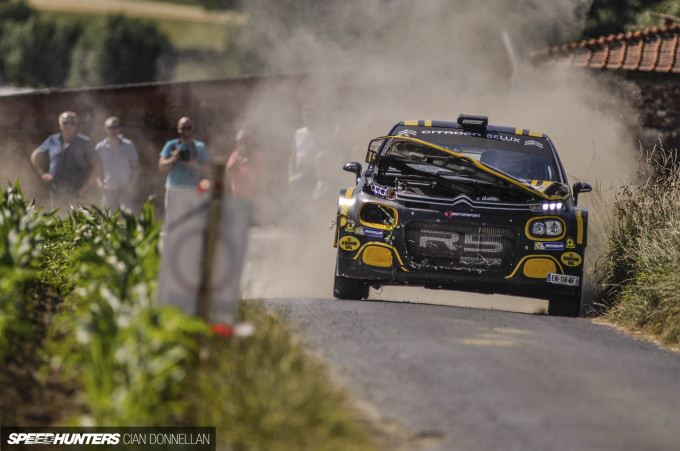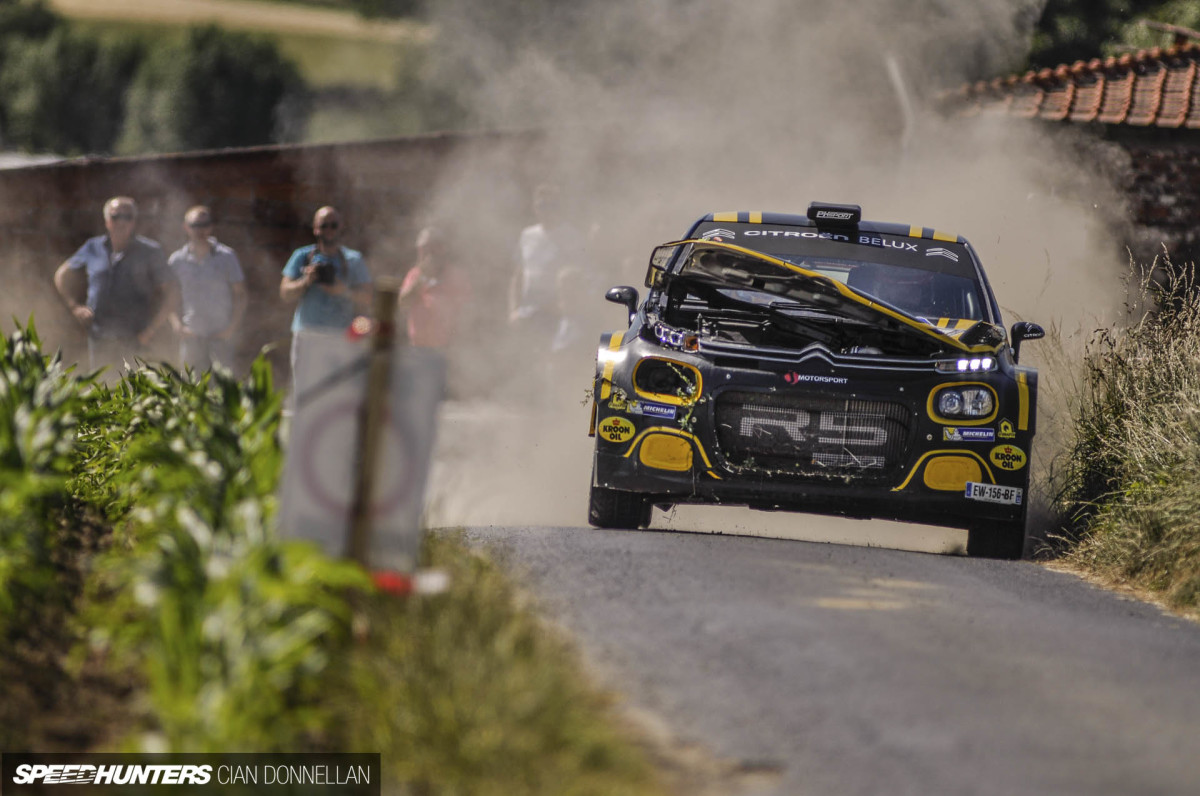 With a few hours to spare until the opening action, I headed out onto the stages to find the best vantage points. A few hundred metres into Stage 1 I had stopped twice, and scribbled 'V.Fast' and 'Big Cut' onto the map. By the 2km mark the maps was a mess of dots and handwritten notes, and by kilometre marker 5 I had given up, as watching a recce Renault 197 dive nearly sideways into the scenery was a clear reminder that I need not bother with reconnaissance. I wanted speed and cuts, and Ypres is just that and more.
Thursday night was practice and qualifying, with the top crews getting a chance to take on a short stretch of stage to sort any last-minute niggles and set a time that would decide road position for the following day.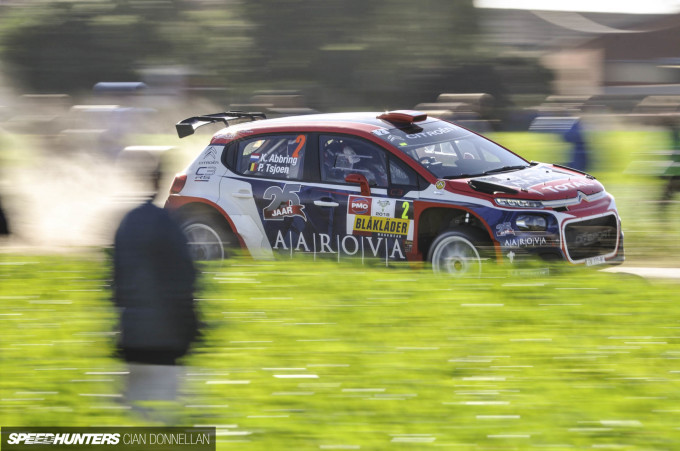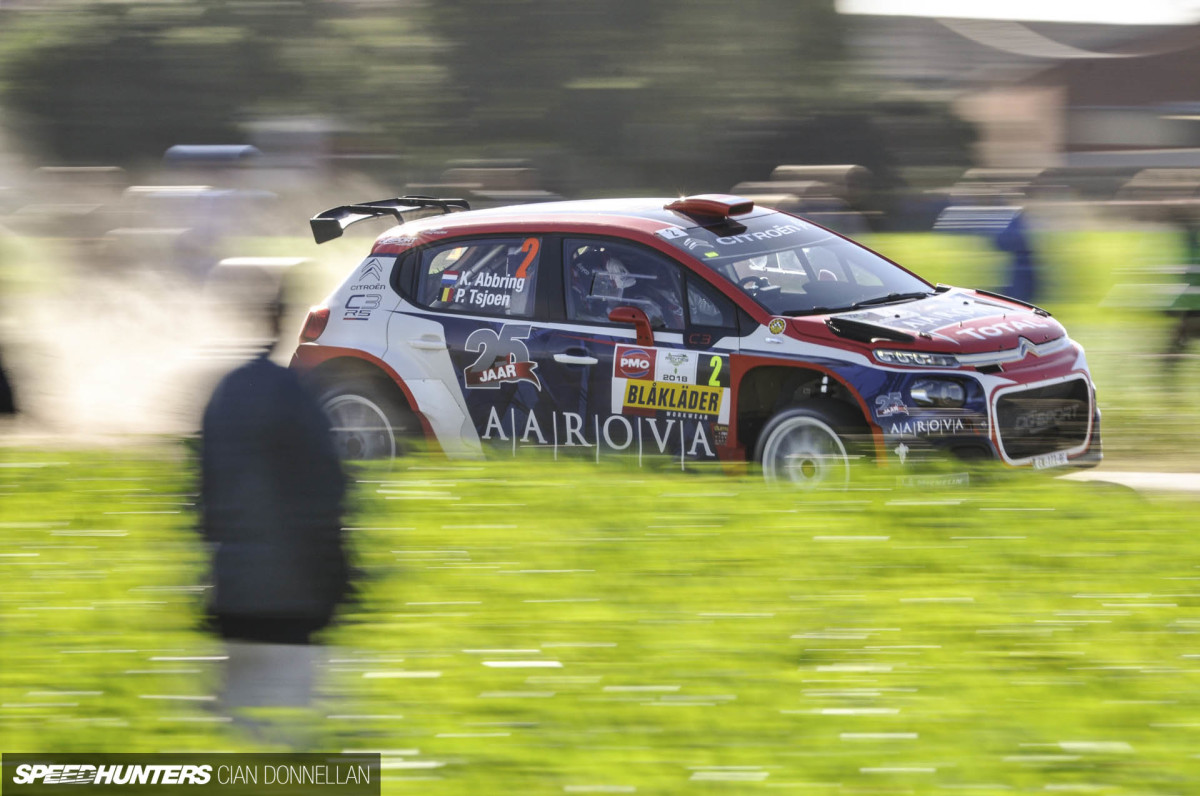 Stood in a dusty field surrounded by waist-high crops, the first crackle of exhaust notes at full chat echoed in the distance. The sizeable crowd, three and four deep in places, became tense and casual chit-chat stopped in anticipation. I'm like a child in this moment. A Fiesta R5 roars into sight on my left, the audible scream of a limiter being bashed accompanying it along its path. As it approaches a tight right, it's an assault on the senses. The car makes a sudden dive for the ditch, inside wheels dipping feet off the tarmac. The scrape of a sump guard against the black-top is audible above the engine's roar, as are the visible sparks through the kicked-up dust. In a matter of moments, the car is gone again, leaving only a large plume of dust to waft over the masses. For just 9.5 seconds the car was in my line of sight. That's it.
Rallying, speed and excitement all in one. And then the next car follows.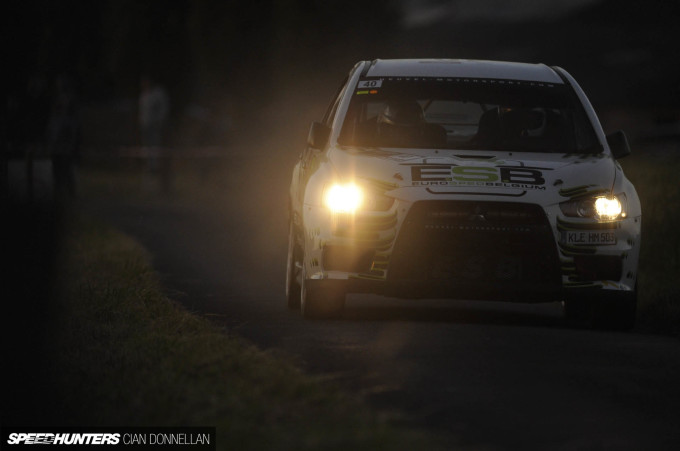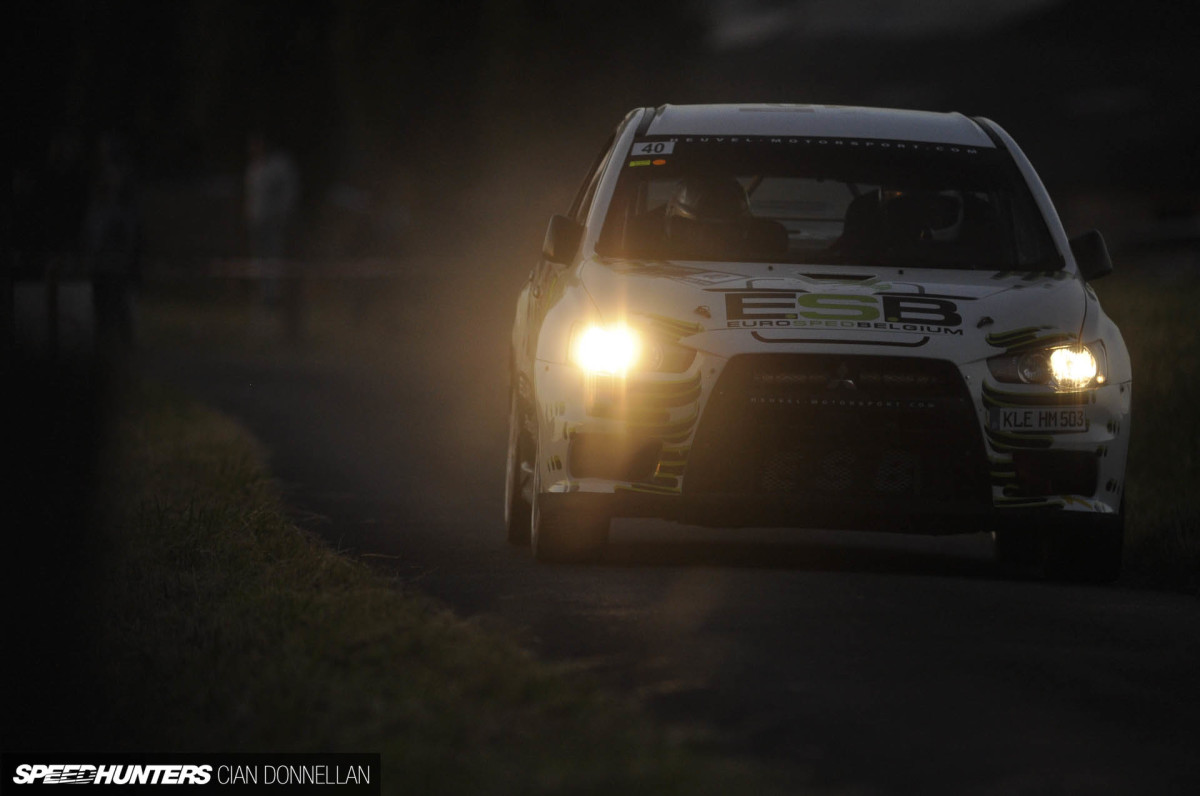 By the end of qualifying, the clock was well beyond 9:00pm. I'd been awake for 36 hours at this stage and was beginning to watch a second straight sunset without sleep. Getting rather delusional, it was back to the Airbnb, a real sign that this is a holiday as an Irish event would usually be done by sleeping in the car. Yet by the time I got my pictures downloaded, edited and sorted, it was nearly midnight. A 39-hour day before the event even began? That's rallying.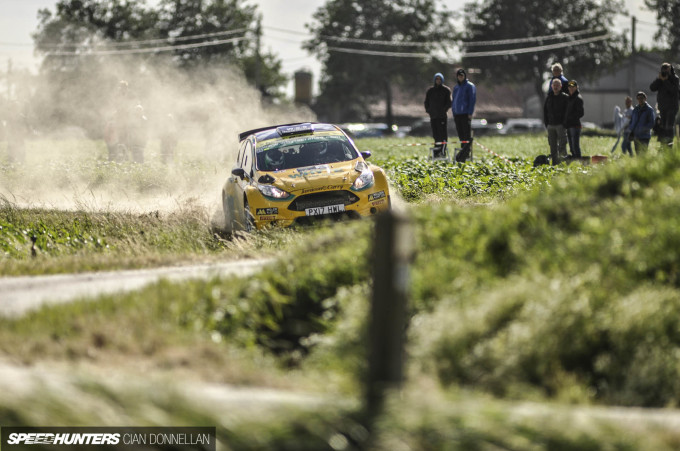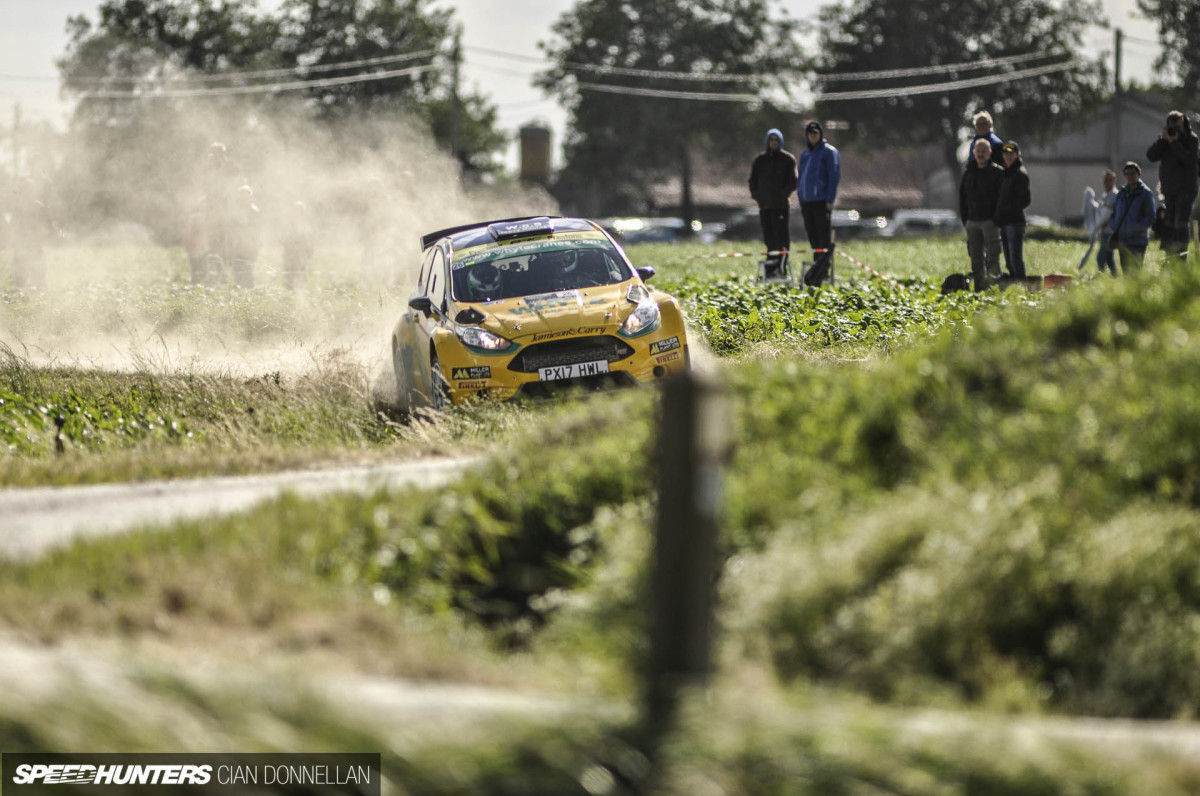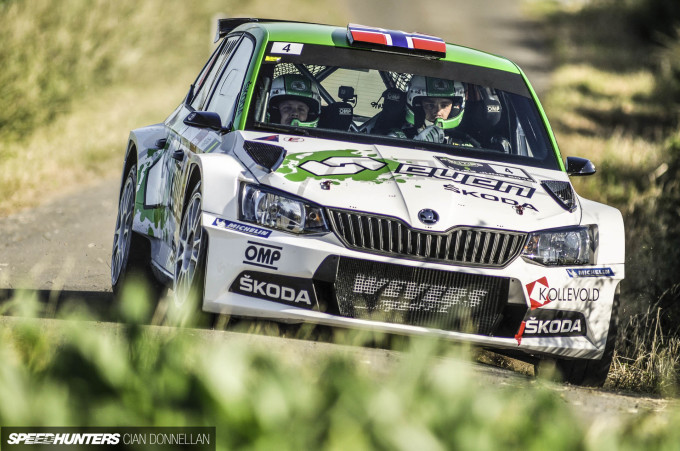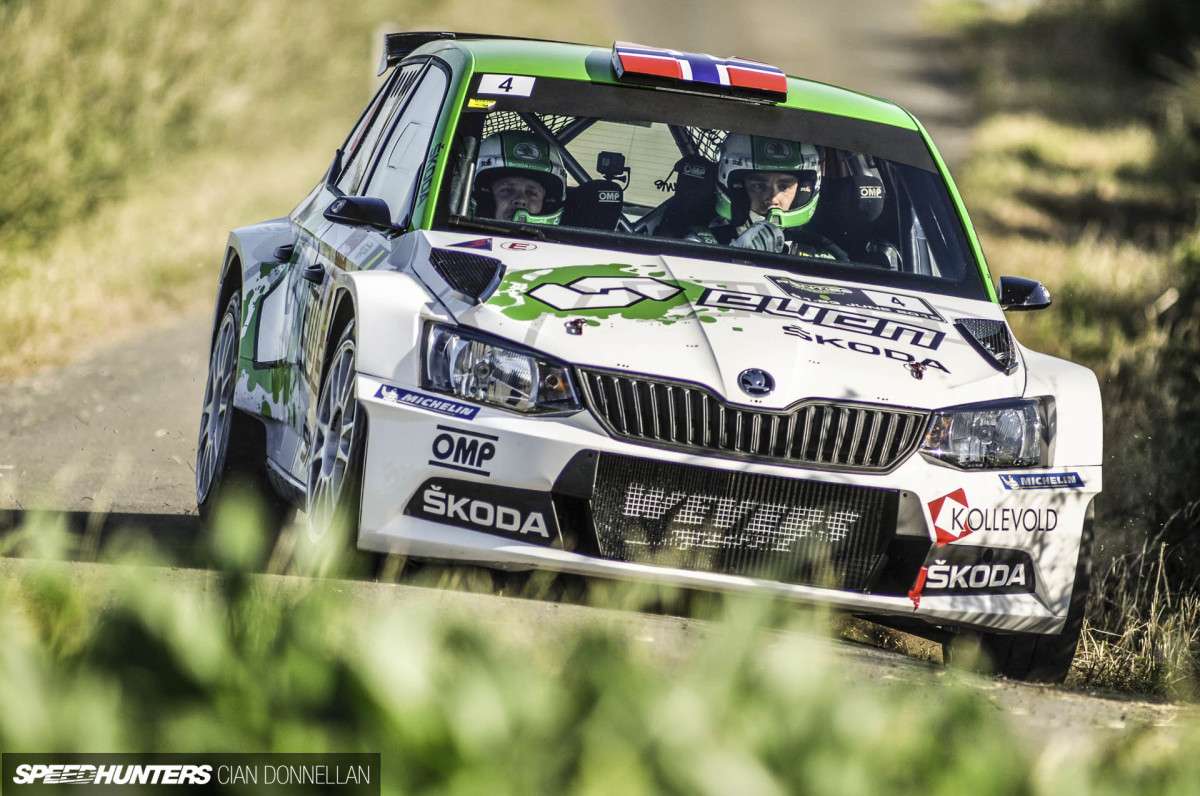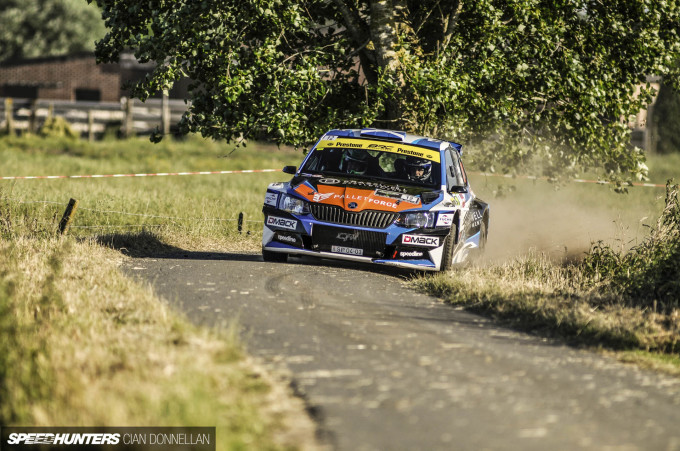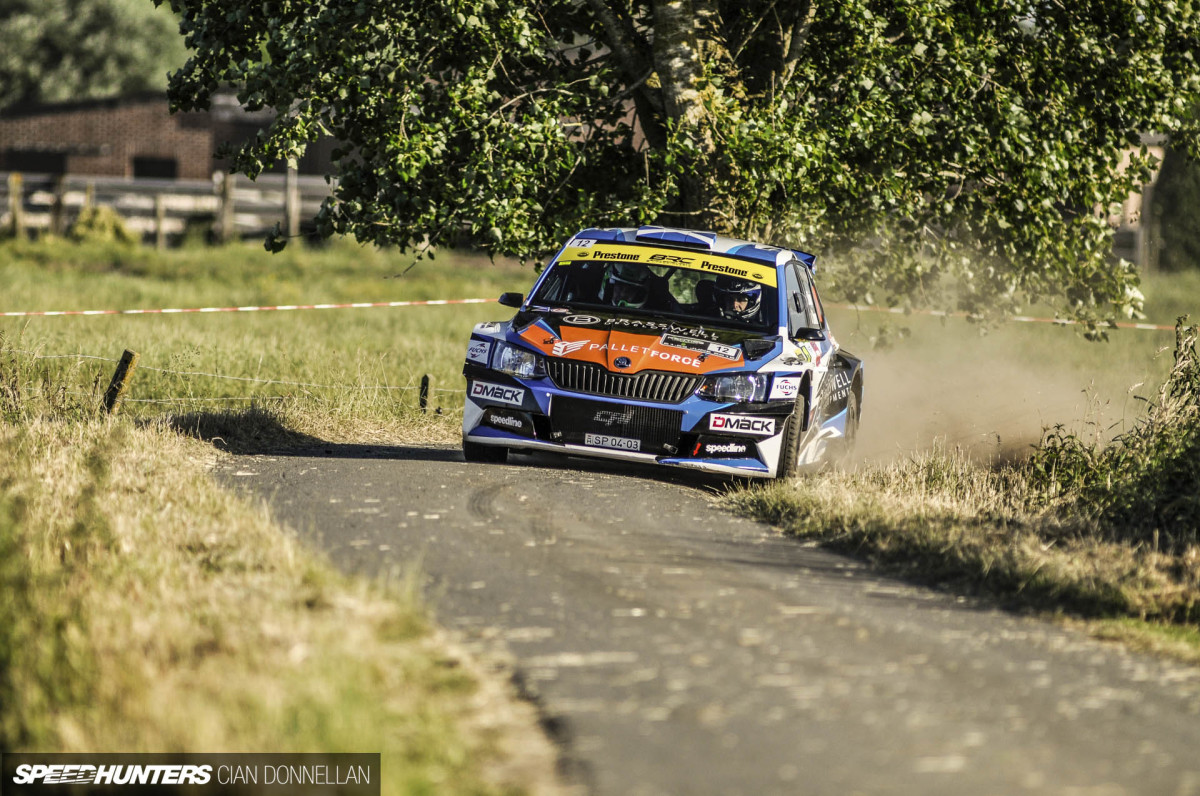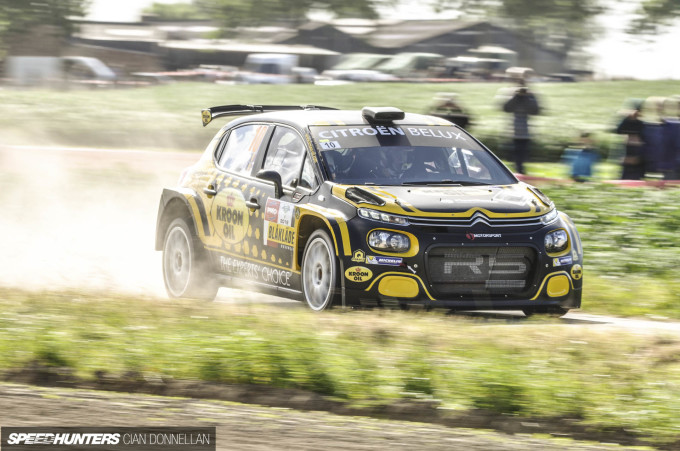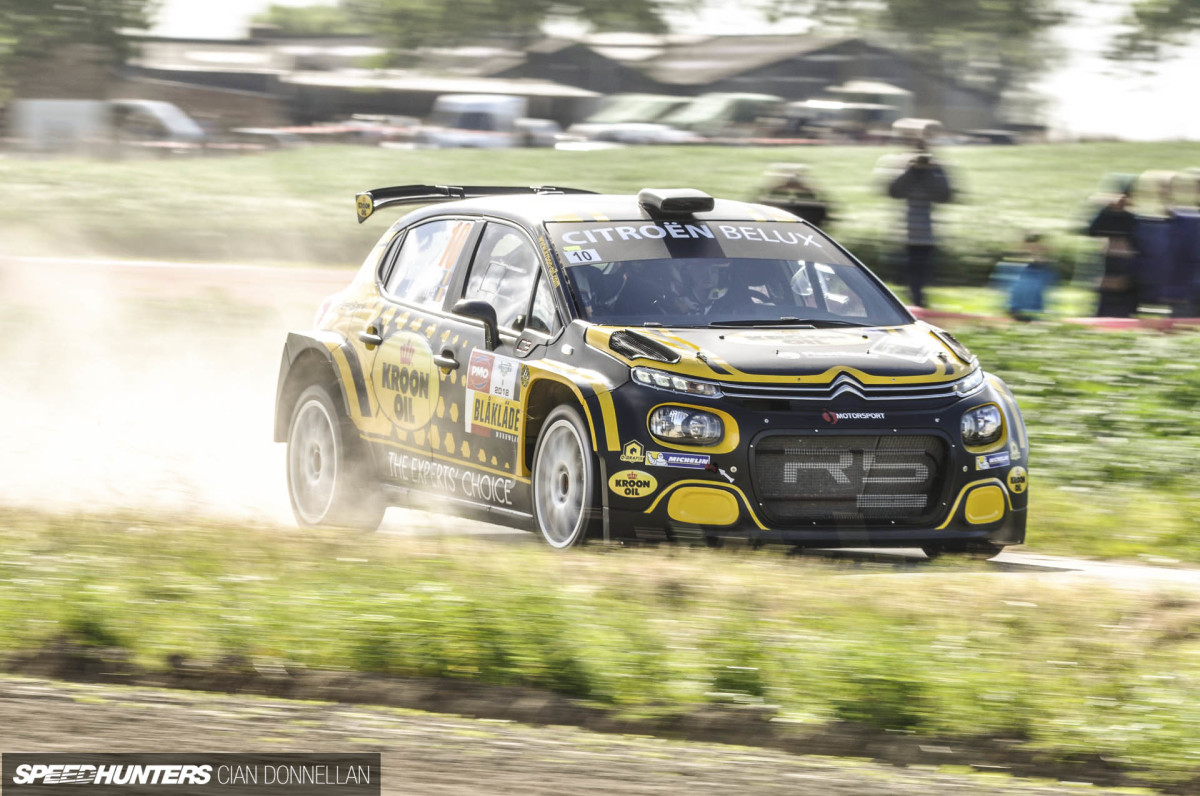 Friday is an odd day in Ypres, as it feels like there is a lot of time to sit and wait around before the action begins. The first stage of the rally didn't kick off until 4:30pm, giving the fans plenty of time to get up close with the stars. One man seemed to move amongst a scrum of eager supporters everywhere he went. They love their rallying in Belgium, and the current superstar is Thierry Neuville. The Hyundai driver currently leads the World Rally Championship, so it's understandable that his decision to spend the mid-season break putting on a show for the home droves was a popular one. Come the evening though, it was go time.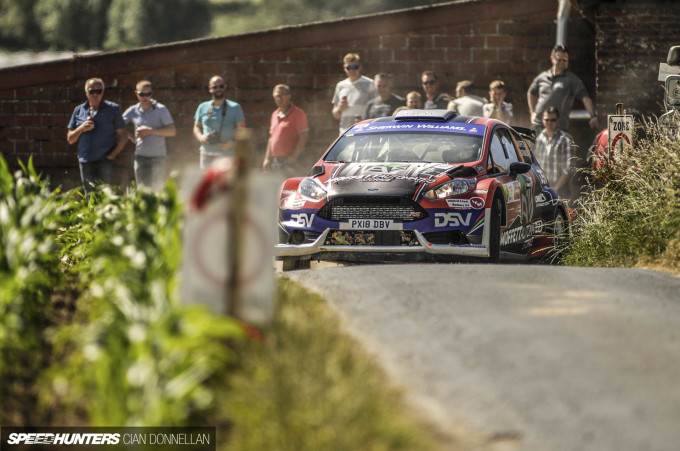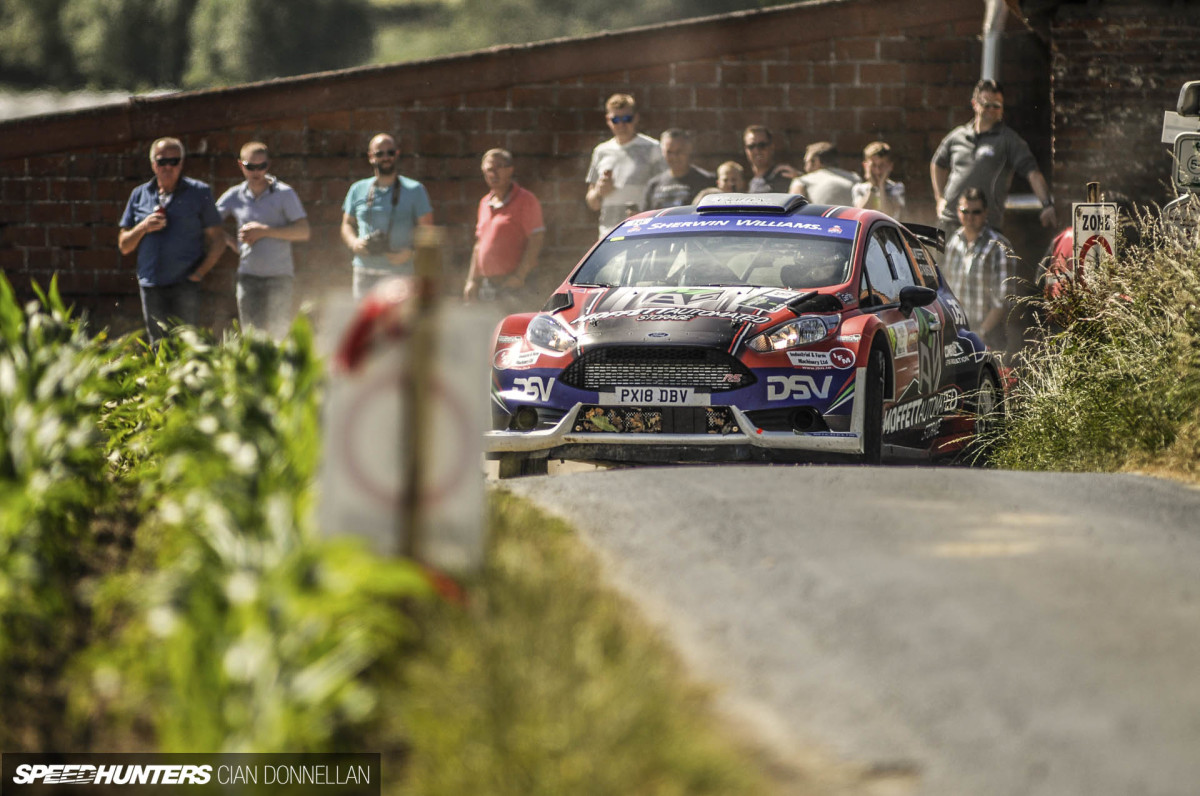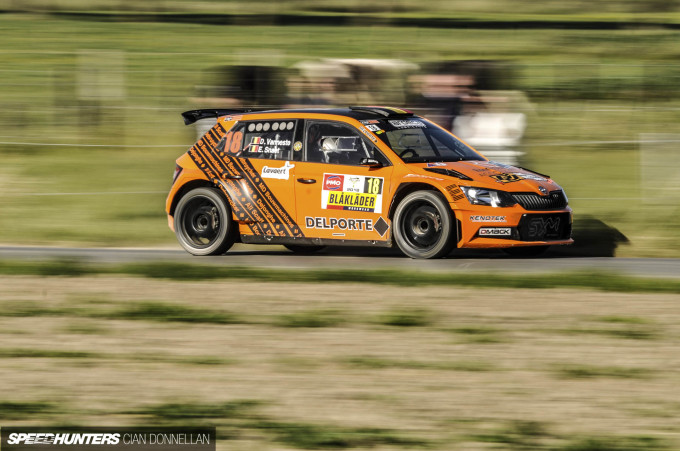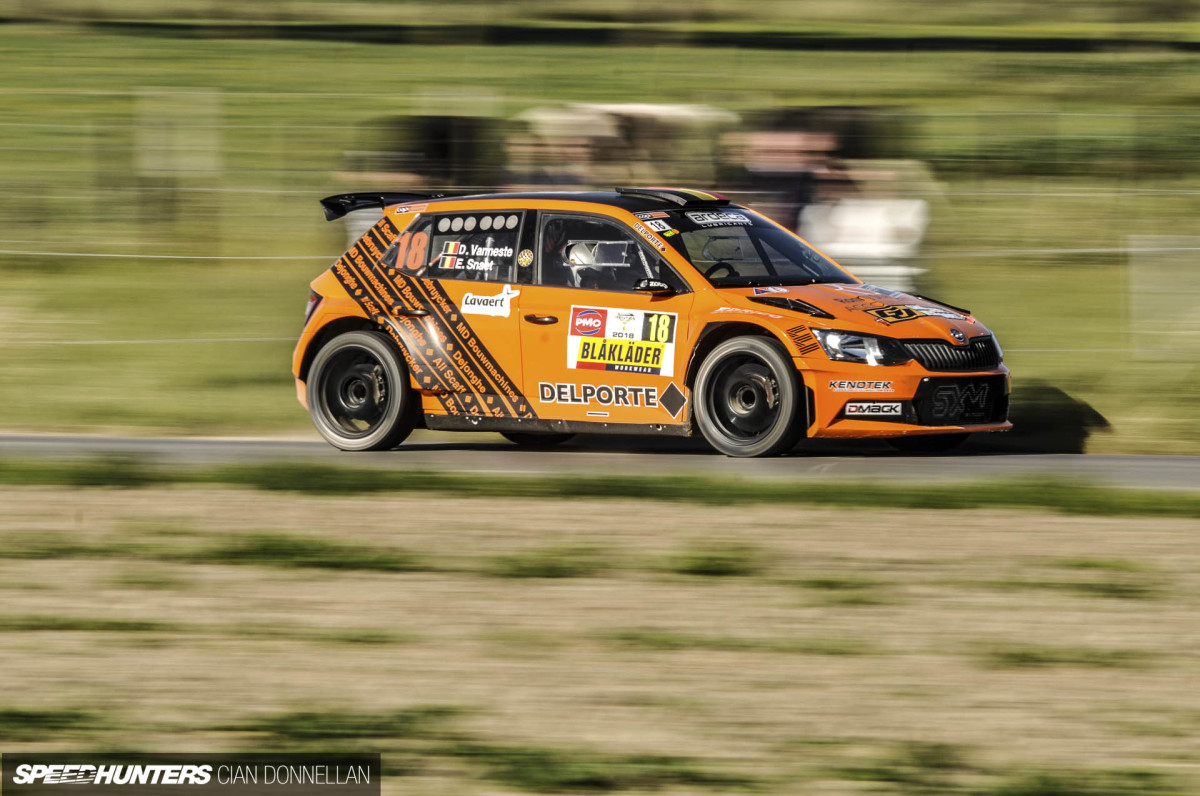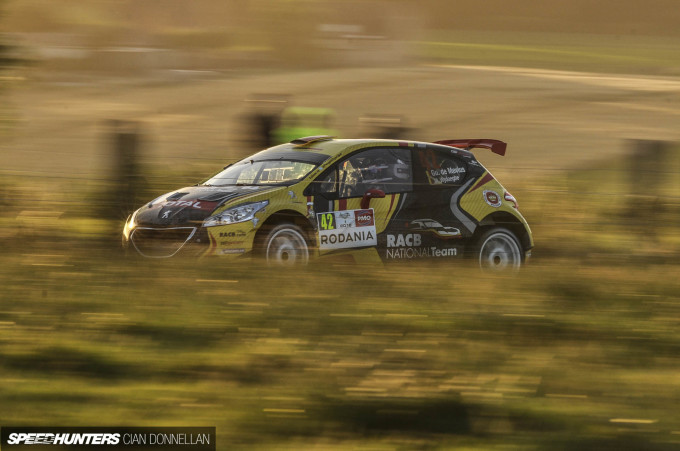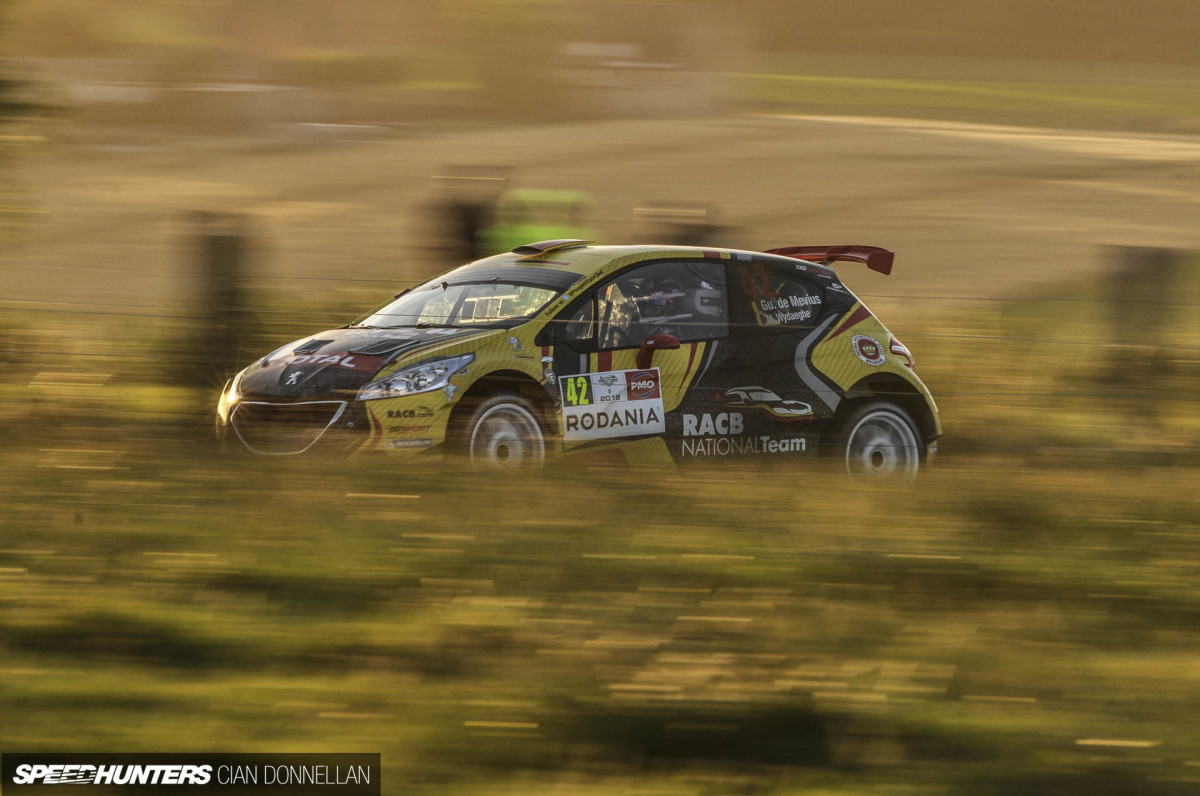 Ypres, as a rally, has always held a unique place in the rally world. Bar a few spells in the European Championship, the event has never been a round of any major championship, thus it has developed organically into the beast that it now is. The prospect of this being a round of the British Rally Championship enticed a large entry of UK and Irish crews yet again, but the real cutting edge of the entry was loaded with the cream of European talent, be it both the cohort of quick locals used to the challenge, or an influx of WRC2 drivers who used this as a test for WRC Germany. The R5 class is the pinnacle here, and a mind-blowing 31 of them took to the start.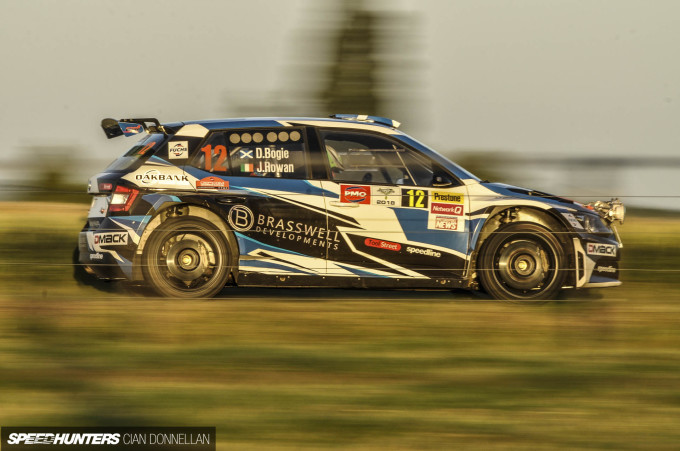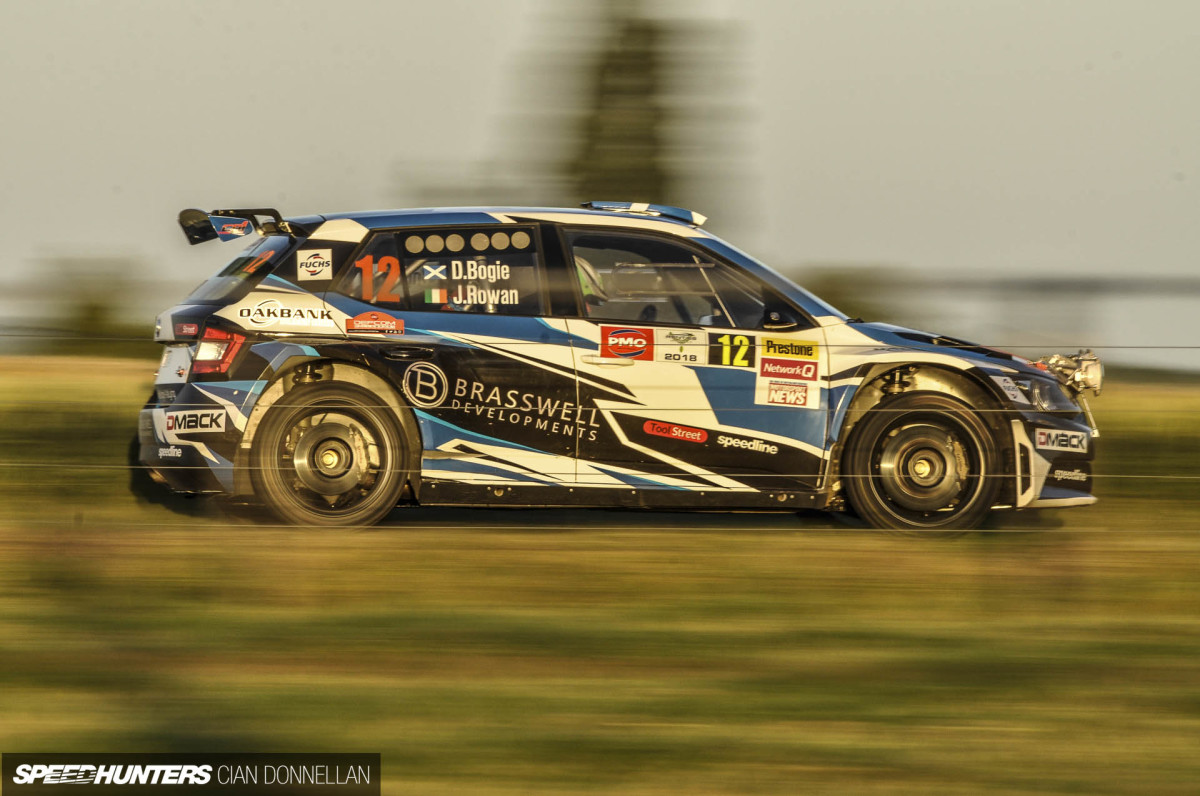 During the 1980s and '90s, Ypres was a 24-hour rally, and although financial restraints have pretty much ended the endurance rallies of old, the event still manages to cram 23 special stages into 27 hours. It was well into the night when I get off the Saturday stages, but it was worth it for the sight of rally cars racing through the sunset.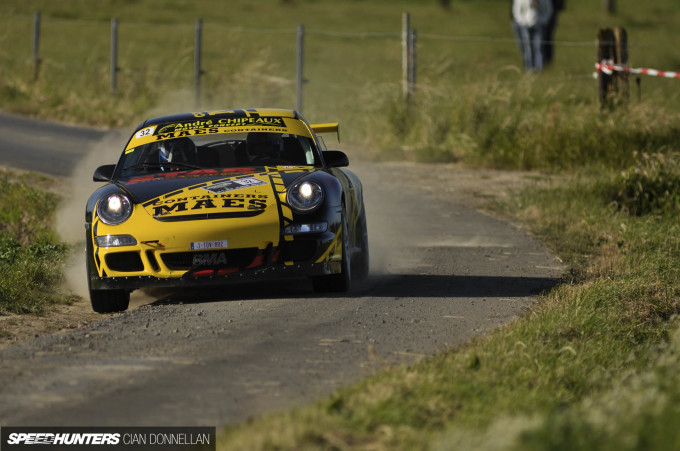 While the R5s were leading the way, the crowd was divided on what was the real highlight. To many, the battle for RGT glory was an absolute feast for the senses. Developed as a class to encourage the return of sports cars to the stages, RGT has seen everything from Aston Martins to Fiat Abarths, but the Belgians are all for Porsche. Full blown, un-silenced, howling, flame-spitting GT3 911s, snaking through the Belgian scenery, the large rear tyres fighting for grip on a constant basis. The spectacle was both incredible and deafening in equal measure. Patrick Snijers, yes the Patrick Snijers of that 1988 Manx Rally video, led the way, but seven other GT3s followed.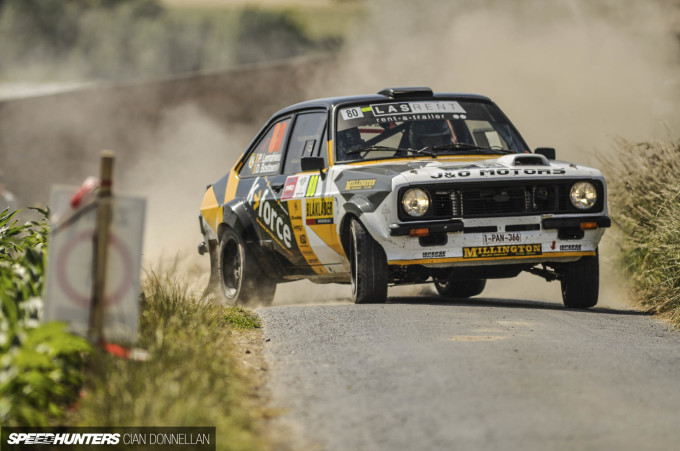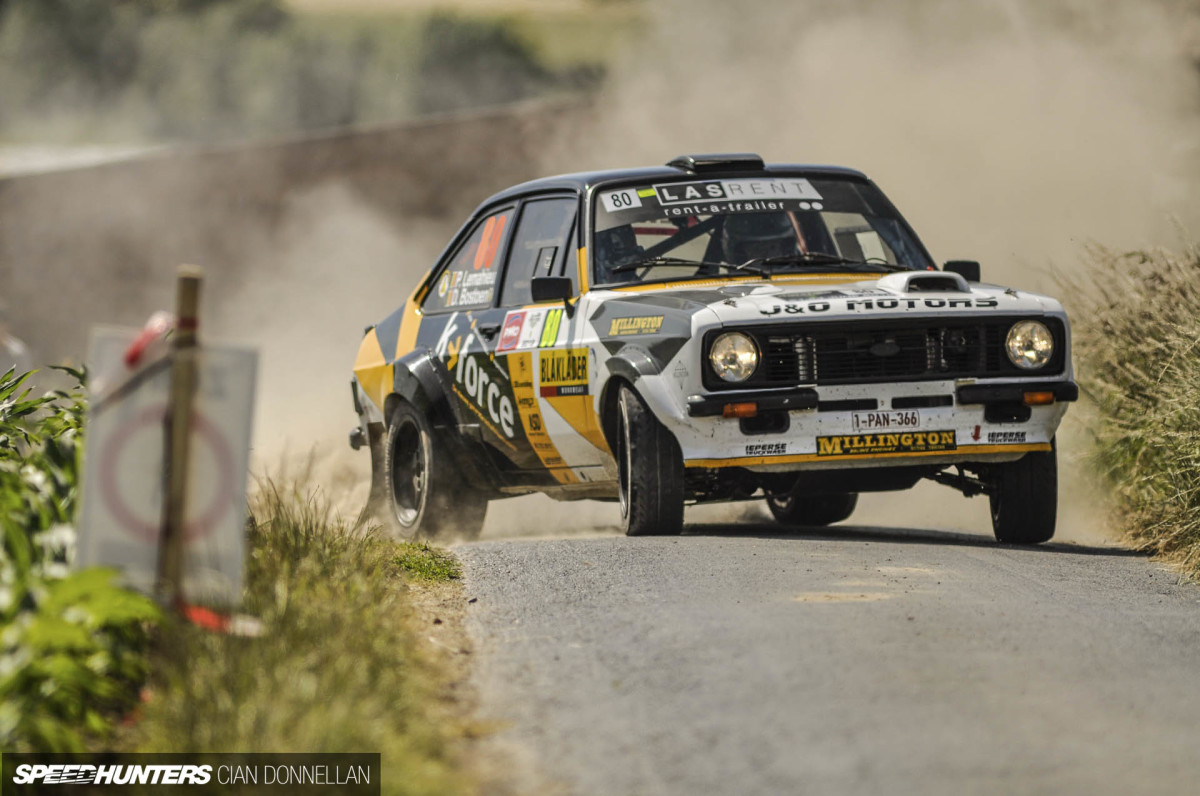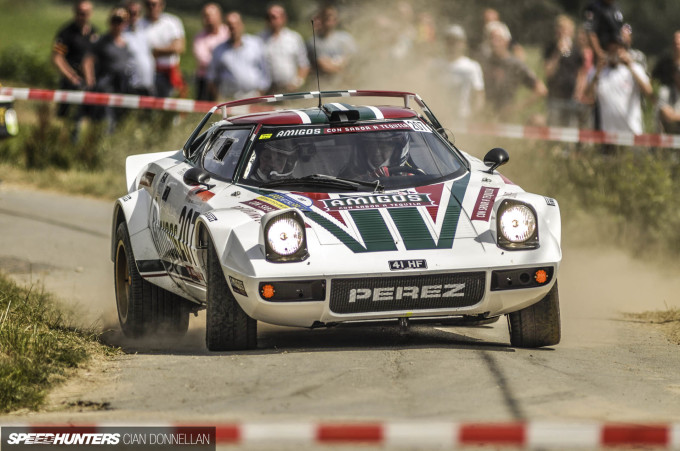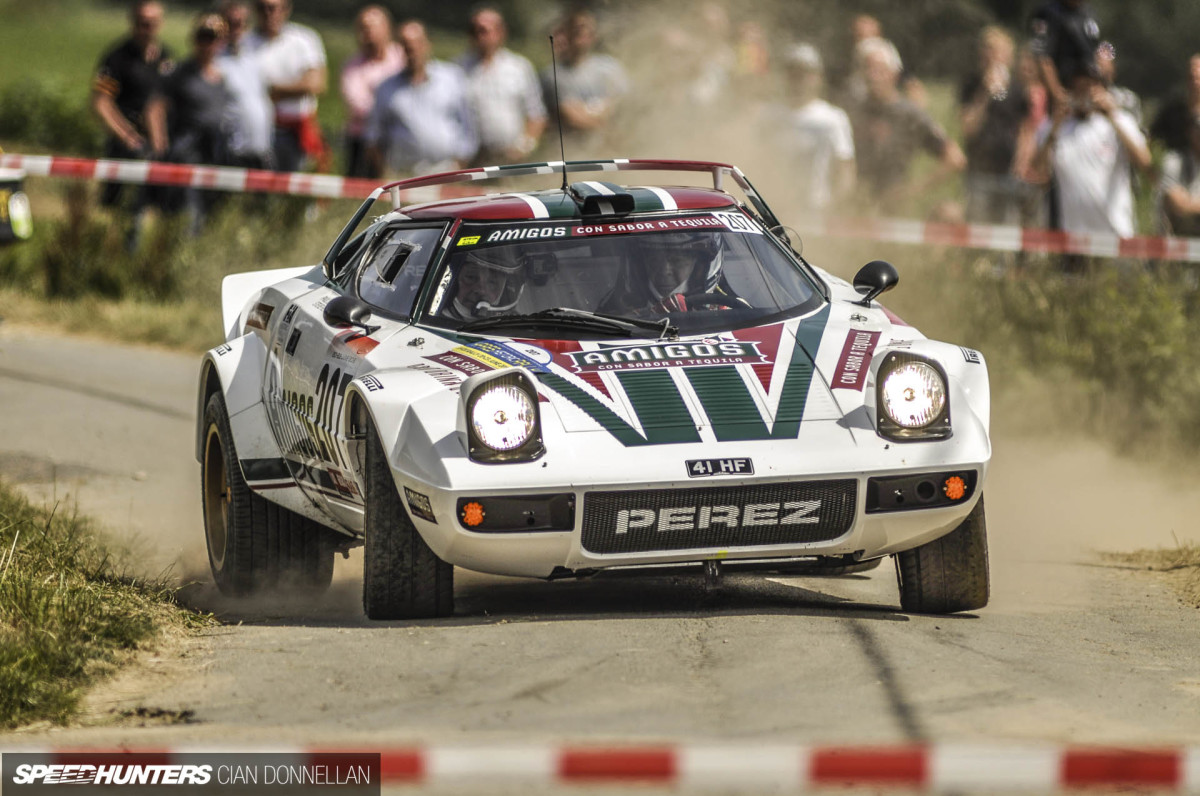 To me though, the 'Historic Rally' aspect was a sweet addition. Not did the entry boast all manner of hero cars, the driver entry included names like Latvala and Toivinen. The sight of a sideways Mk2 Escort is something that we are spoiled with in Ireland, but to see the admiration held across the continent for what was Ford's mid-'70s family car is just staggering.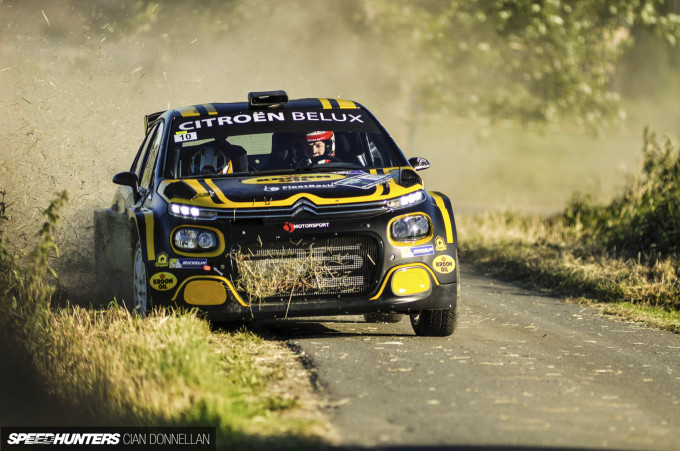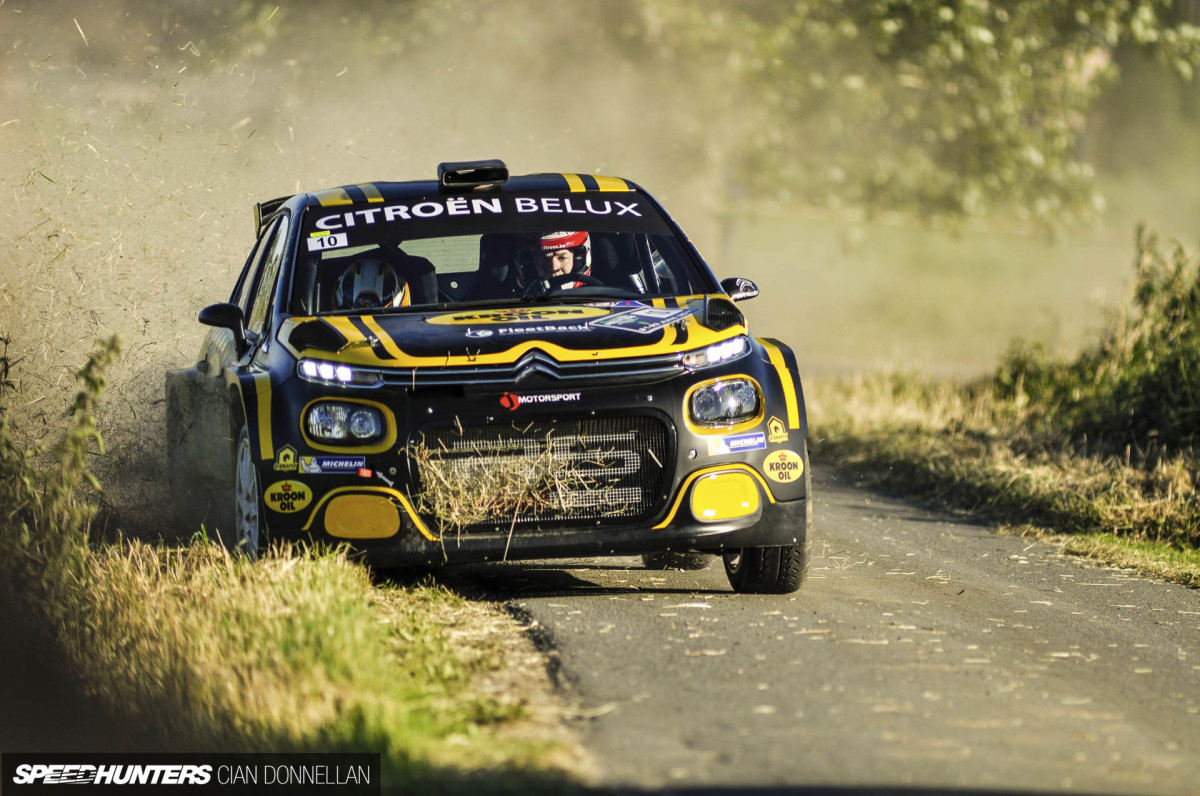 After three long days and absolutely caked in dust, I had become completely drained. In the setting sun over Flanders Fields, it would be that man Neuville who would take the victory, and in as commanding a manner as expected. For me, Ypres was every bit as special as expected, and I may never look at a grass ditch the same again, as that's where the time lies.
The long road home passed close to Goodwood and there was some stance show on, so it would have been rude to not add a few days and call in for a look…
Cian Donnellan
Instagram: ciadon
Facebook: ciandonphotography
How To join the IATS program: We have always welcomed readers to contact us with examples of their work and believe that the best Speedhunter is always the person closest to the culture itself, right there on the street or local parking lot. If you think you have what it takes and would like to share your work with us then you should apply to become part of the IAMTHESPEEDHUNTER program. Read how to get involved here.