The reason I'm doing this is because I'm rather excited.
That's why I'm taking you all the way back to April 2002 to one of the first times I visited a tuning shop called Top Secret, situated in the outskirts of Chiba. Much like many of you out there, the magical golden cars that Smokey built back in the day were something that helped fuel my initial passion for the whole scene, which at the time was still rather mystical and unknown to me.
This was even before I started shooting and writing professionally, as you can tell by the massively crappy pictures I snapped with what was at the time my very first digital point and shoot camera.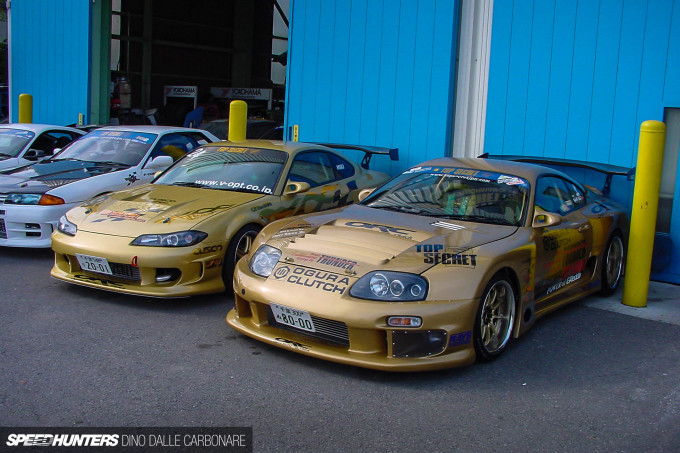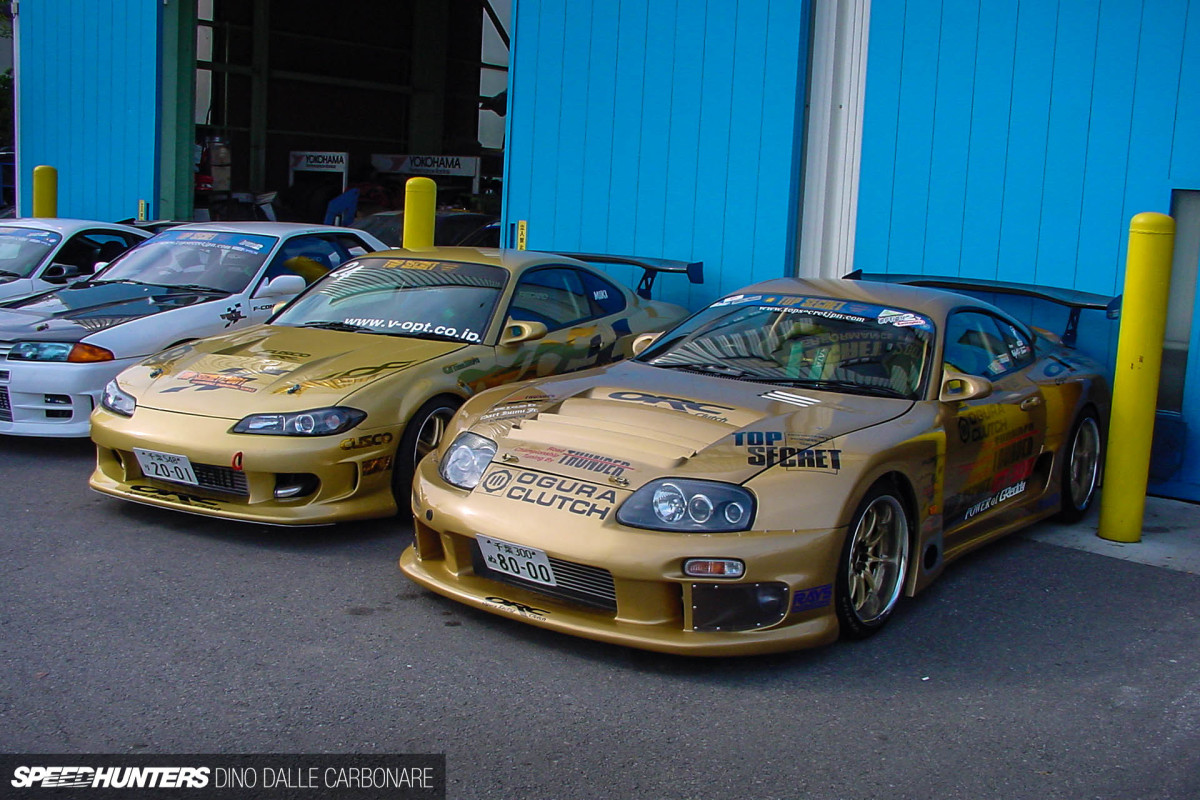 But this isn't a tale about how I got into the world of cars, but more about Top Secret itself. You see, for years I dropped by this shop regularly, met with Nagata-san and Shibuki-san to shoot not only their demo cars but the countless crazy builds that they did for customers. Cars like the mighty Competizione R that ended up evolving a couple of times before being referred to as complete.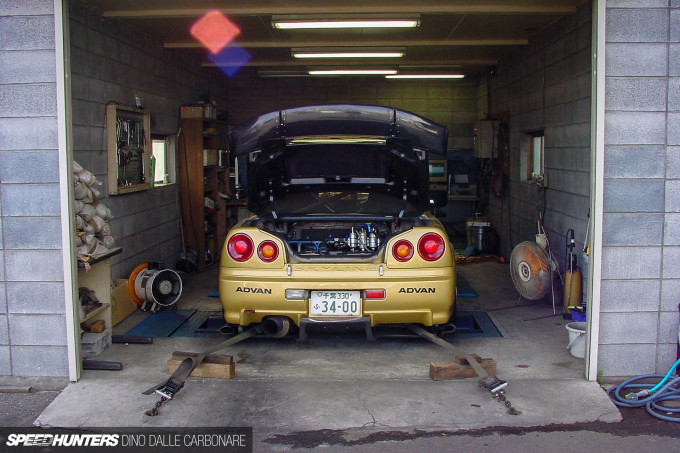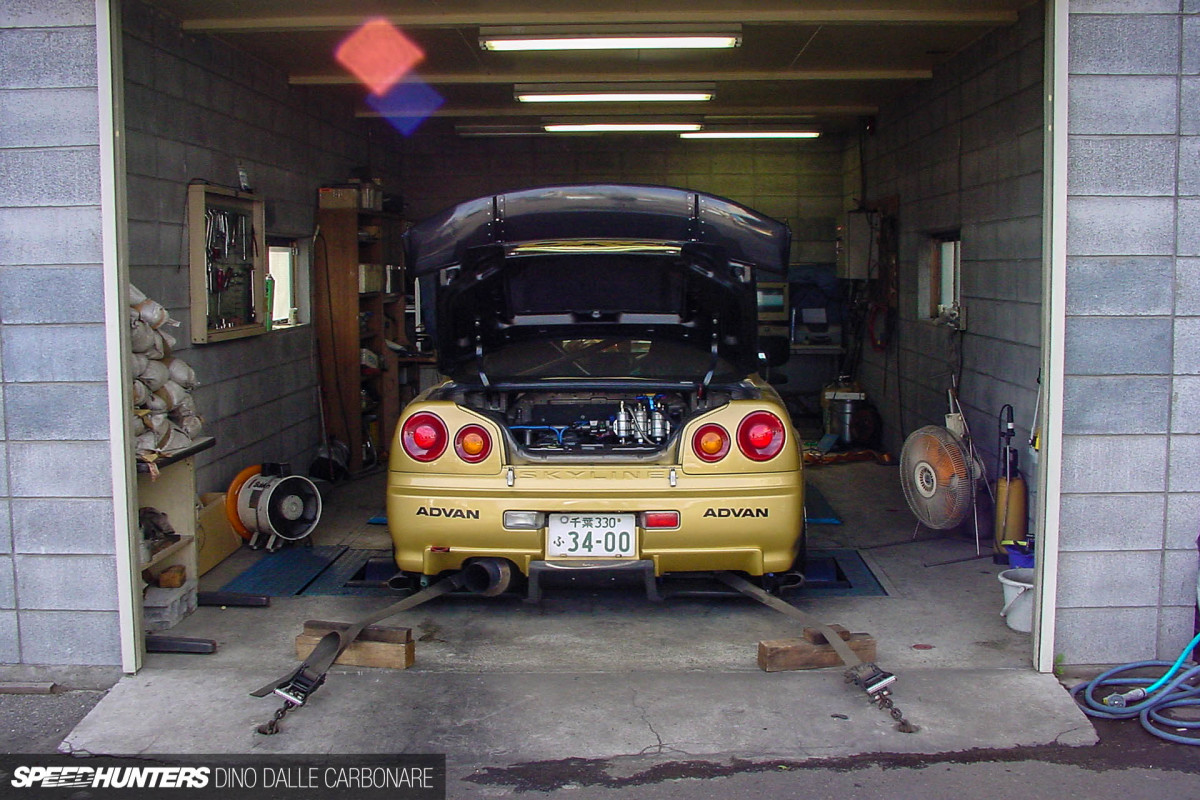 Of course, I kept tabs on the crazy pace of evolution on Nagata's own BNR34, only dreaming that one day I too could chase the never-ending pursuit of power and performance (16 years on, and I've barely begun!).
But then I got the impression that far too many followers of the scene were jumping on the Top Secret bandwagon, to the point that they were over-hyping what the brand stood for and what Smokey was doing. This was a time of great success for the shop, and I was glad for them that their hard work was paying off.
It's sort of what's happening with RWB and Nakai right now. Preferring to dig deeper in other area's of Japan's car culture, I almost ended up losing touch with what they were up to. It's just down to human nature I suppose, but in no way did I ever stop respecting them, and Smokey has continued to wow the world with his creations in the time since.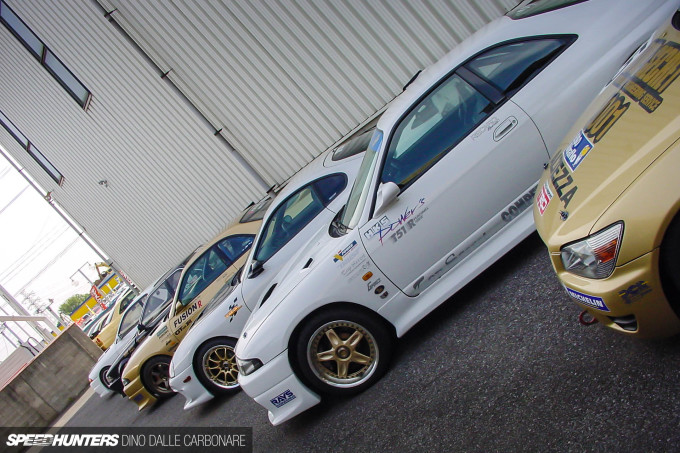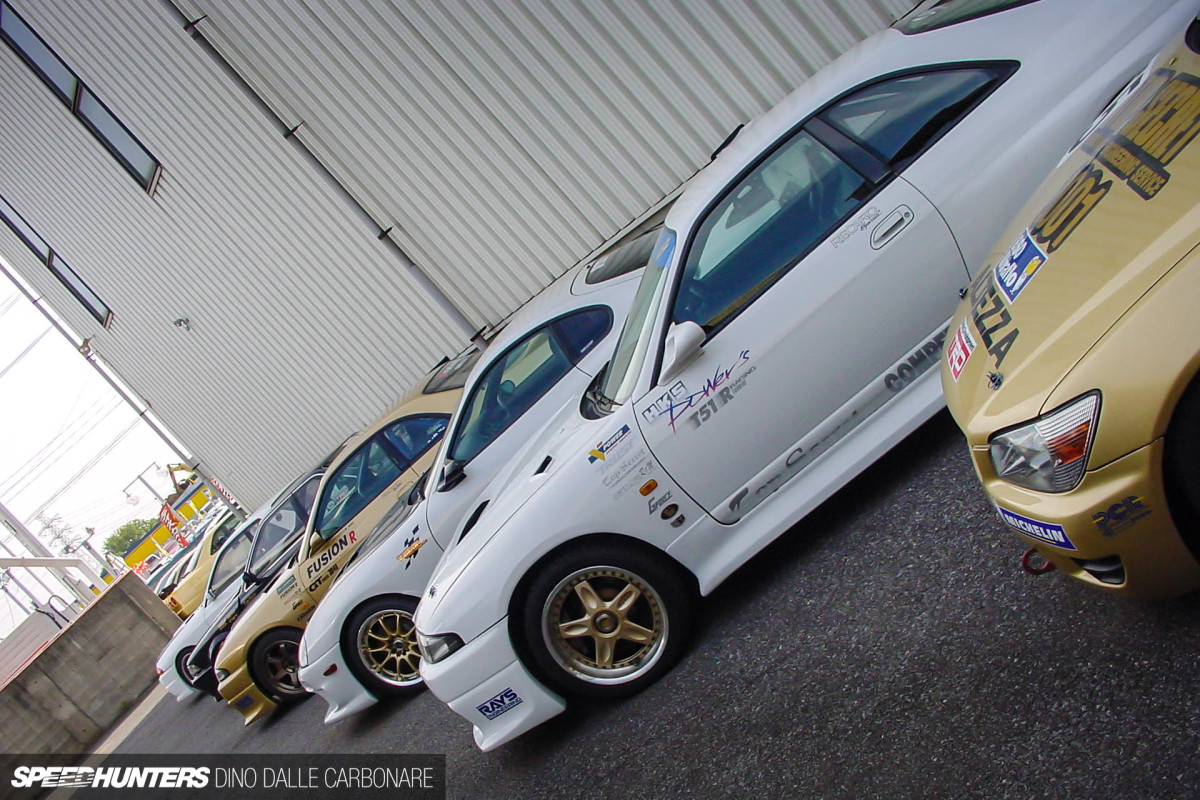 I'm almost embarrassed to show this, just look at the JDM tilt on this frame. I absolutely love it; it's so early 2000s it hurts.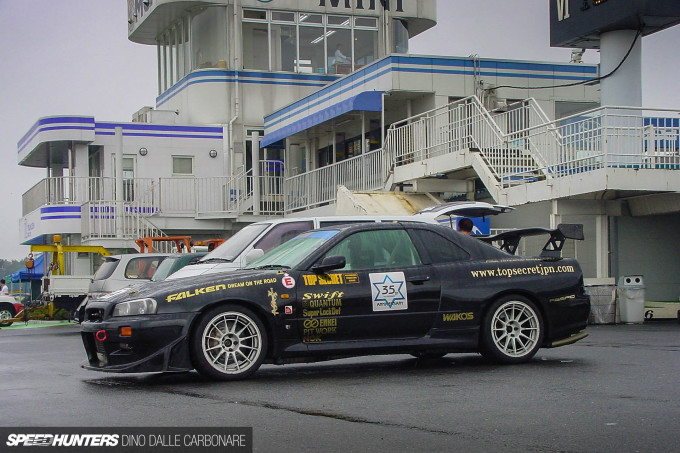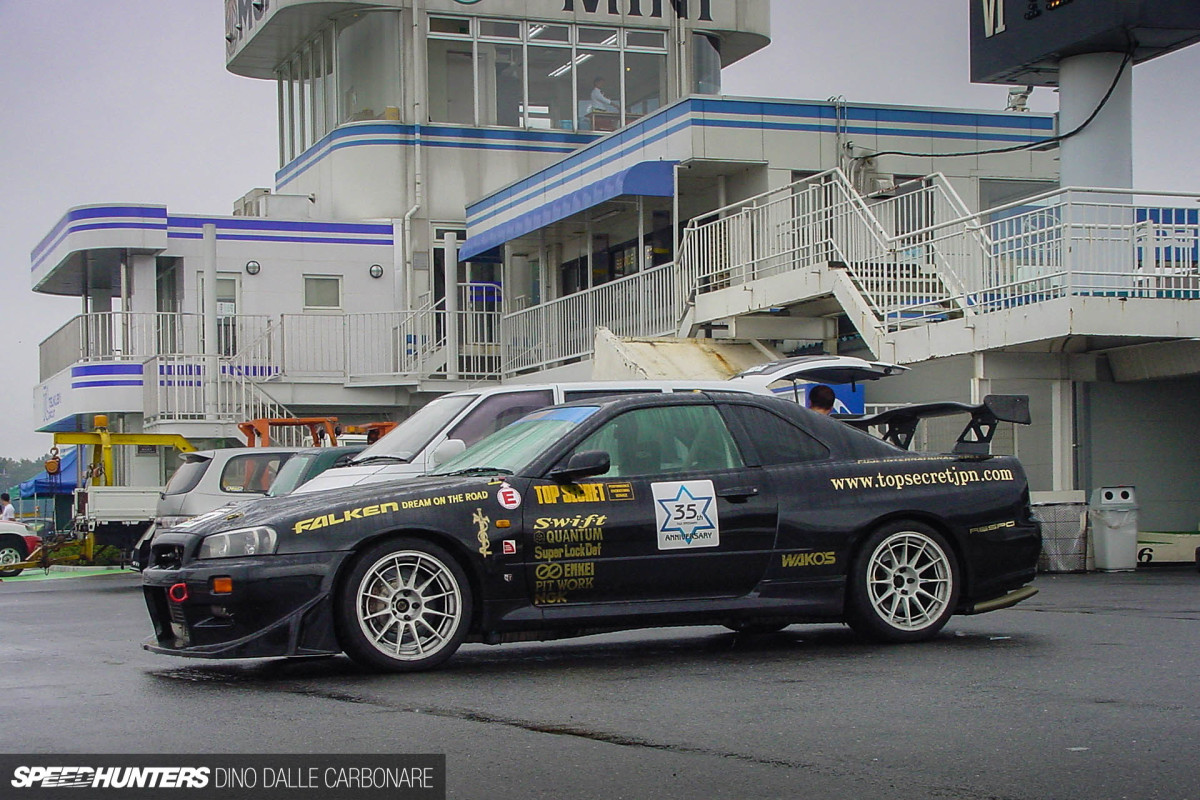 So where am I going with all of this? Well, I'll be paying Smokey a visit next week. I will chat with the man himself and be shooting a special build he's put together for a loyal customer.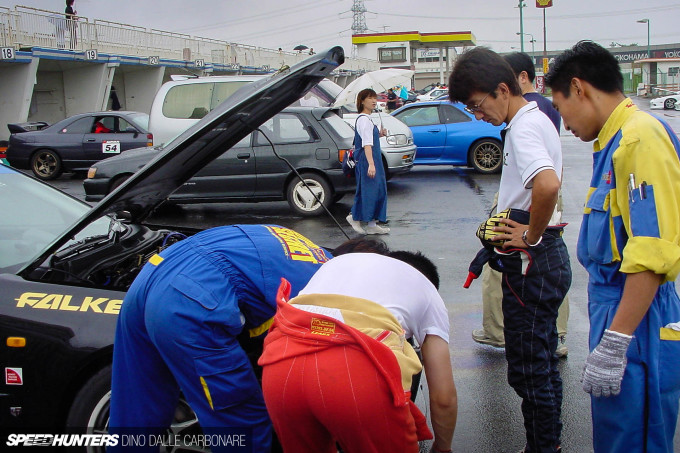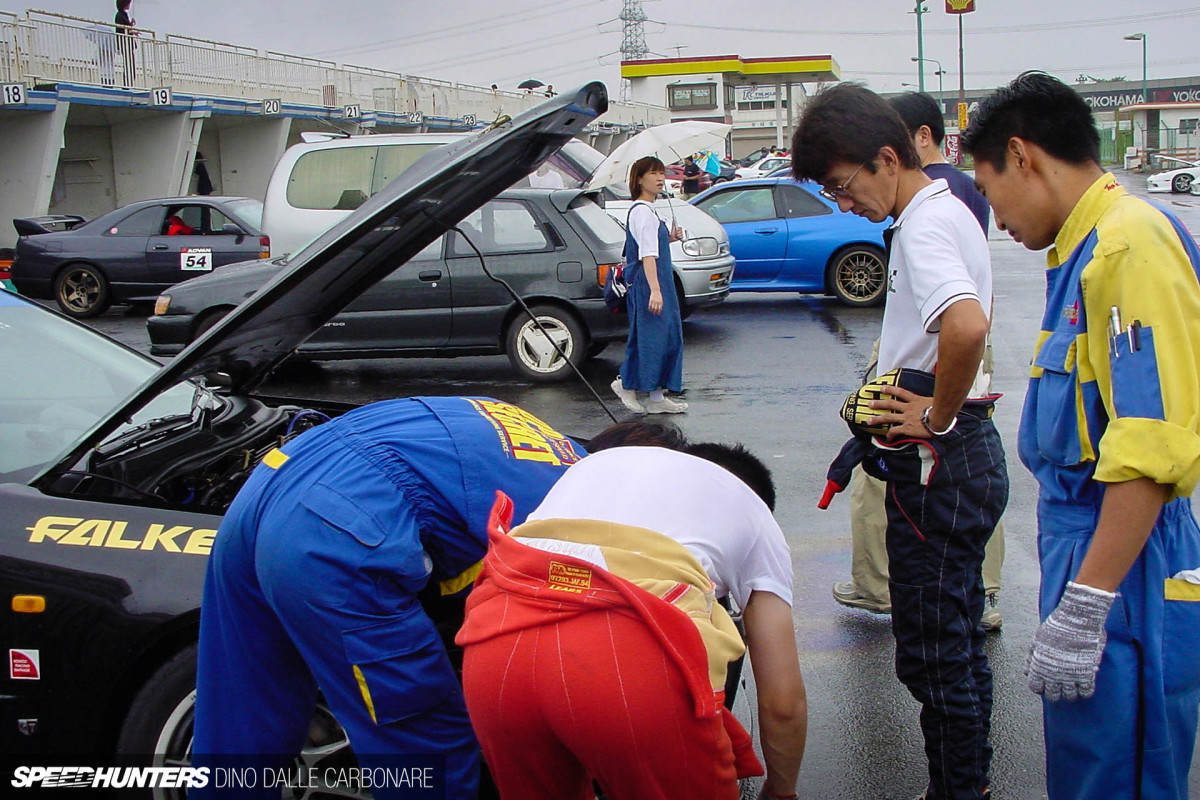 I think it's about time we revisit Top Secret and discover what the place is all about these days, what they are working on, what their plans are, and what Smokey himself thinks of the current car-scape. But most importantly of all, I want to see if he'll do a fat burnout for the camera.
That's why I want to know what YOU would ask Smokey if you had a chance to spend a few hours with him. What do you want to know from the man that is so synonymous with the Japanese car scene he pretty much defines it. Let me know below and I'll do my best to get as many answers as I can.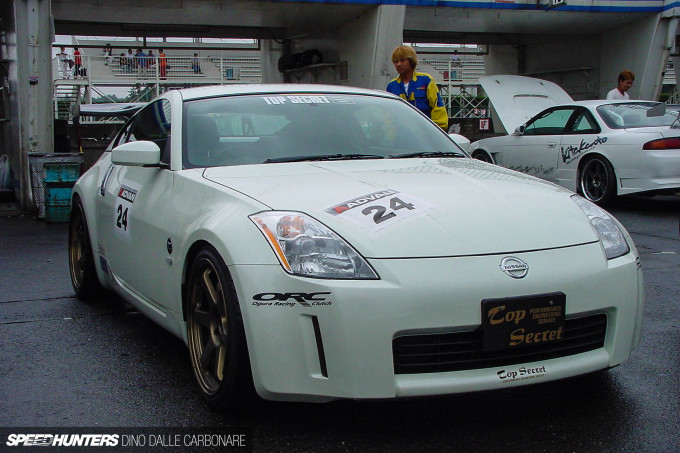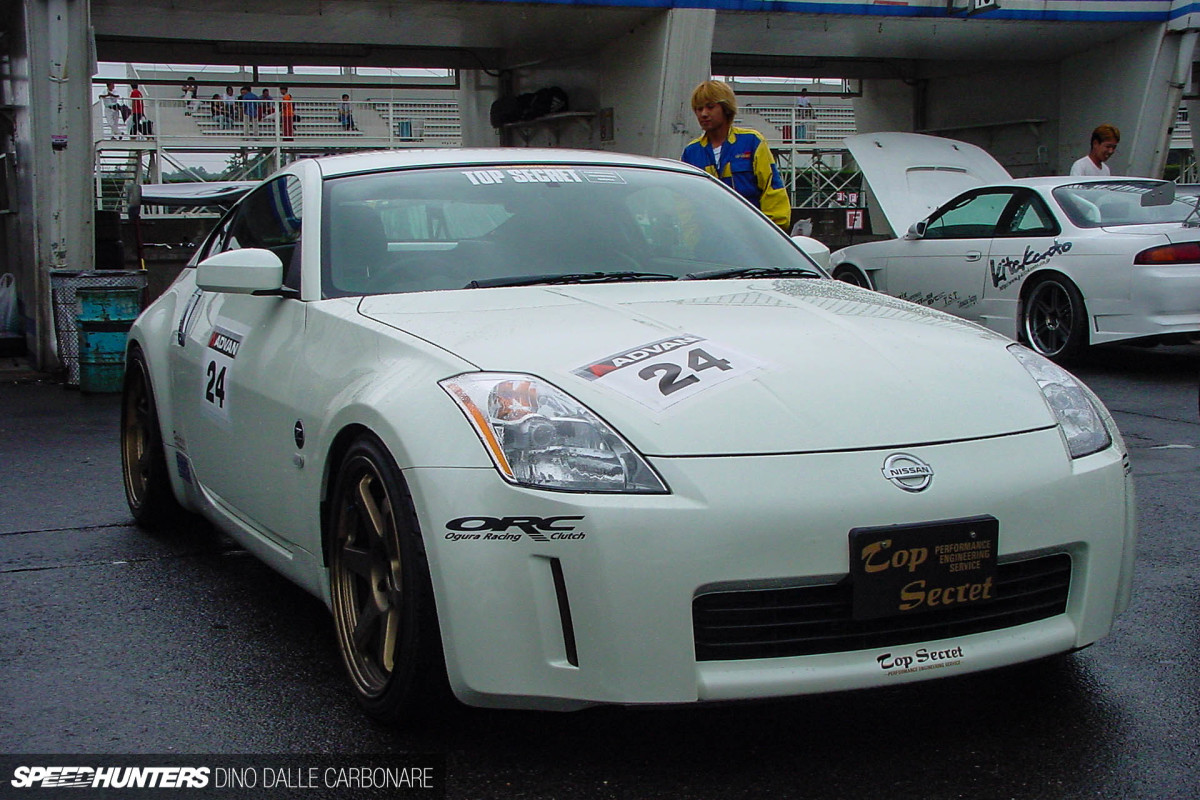 By the way, the pictures you are seeing now are from November 2002 at a track day organized by Top Secret. This was, at the time, the shop's brand new Z33 350Z demo car, and if you look closely behind you'll see a very young Miki Ryuji who in about two years from this moment won the D1GP with the Top Secret S15. Back then he was a mechanic working with Smokey.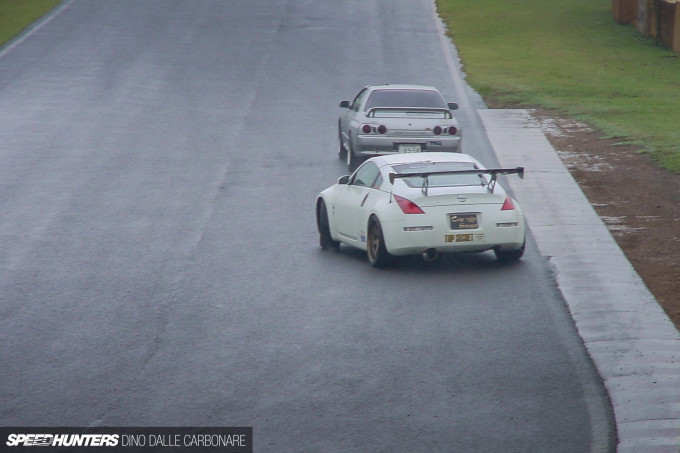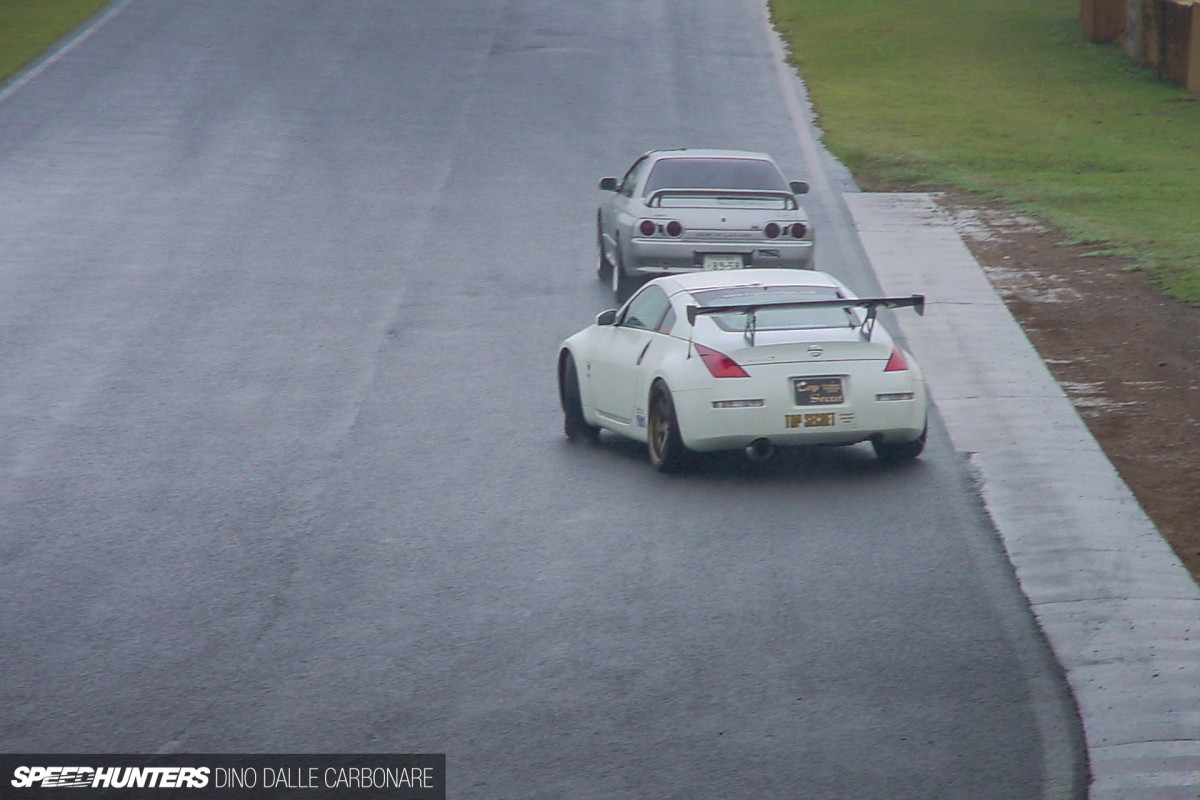 Check out Smokey smoothly drifting the Z33 out of the infield hairpin.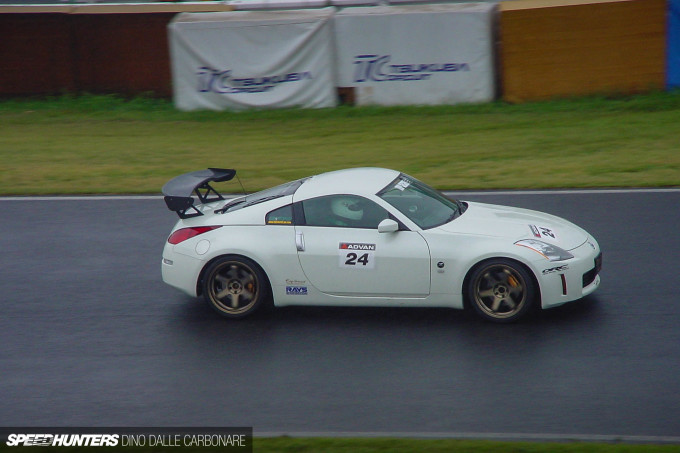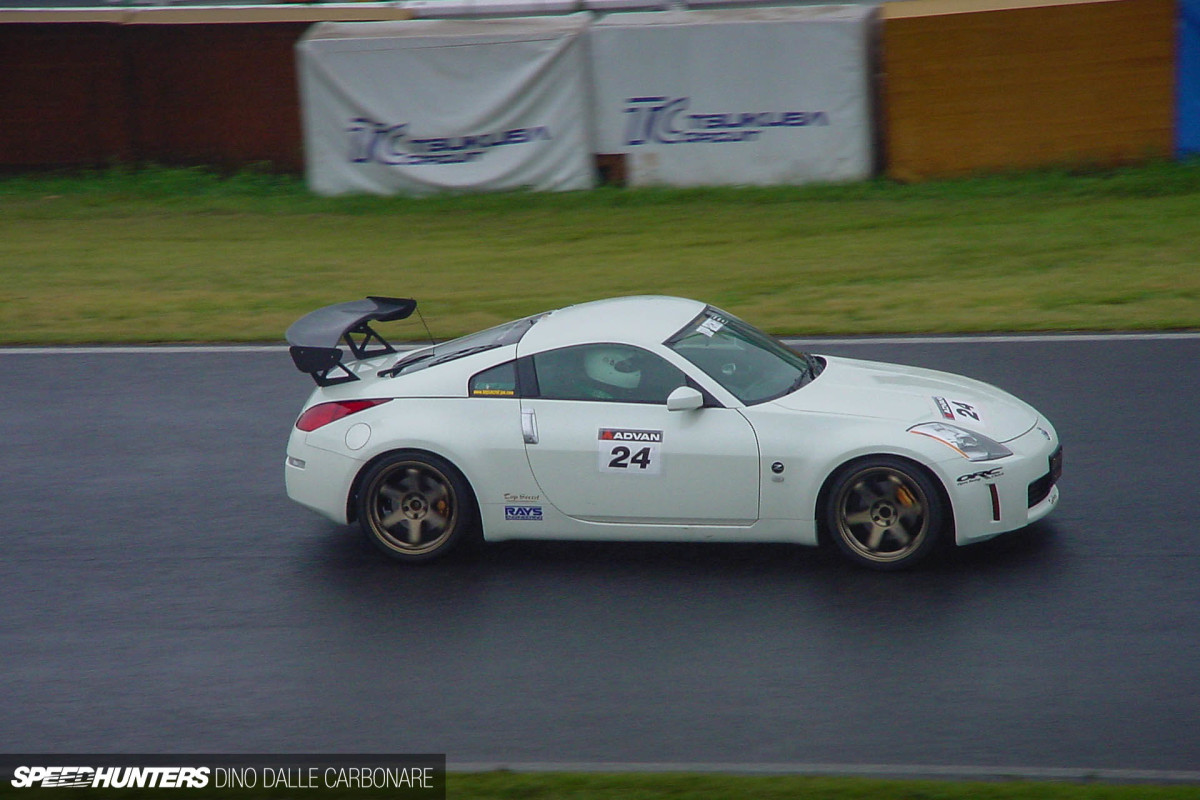 This was a shakedown for the car which was running a simple cam upgrade, intake, exhaust and a remap. I remember it sounded glorious; this was possibly the first time I had heard a VQ35DE through an aftermarket exhaust.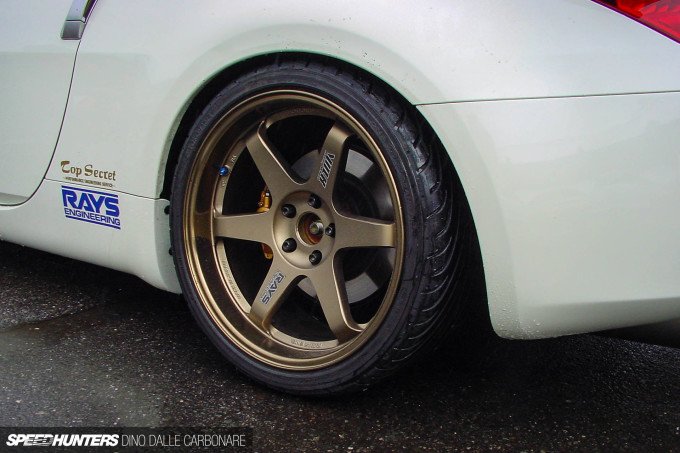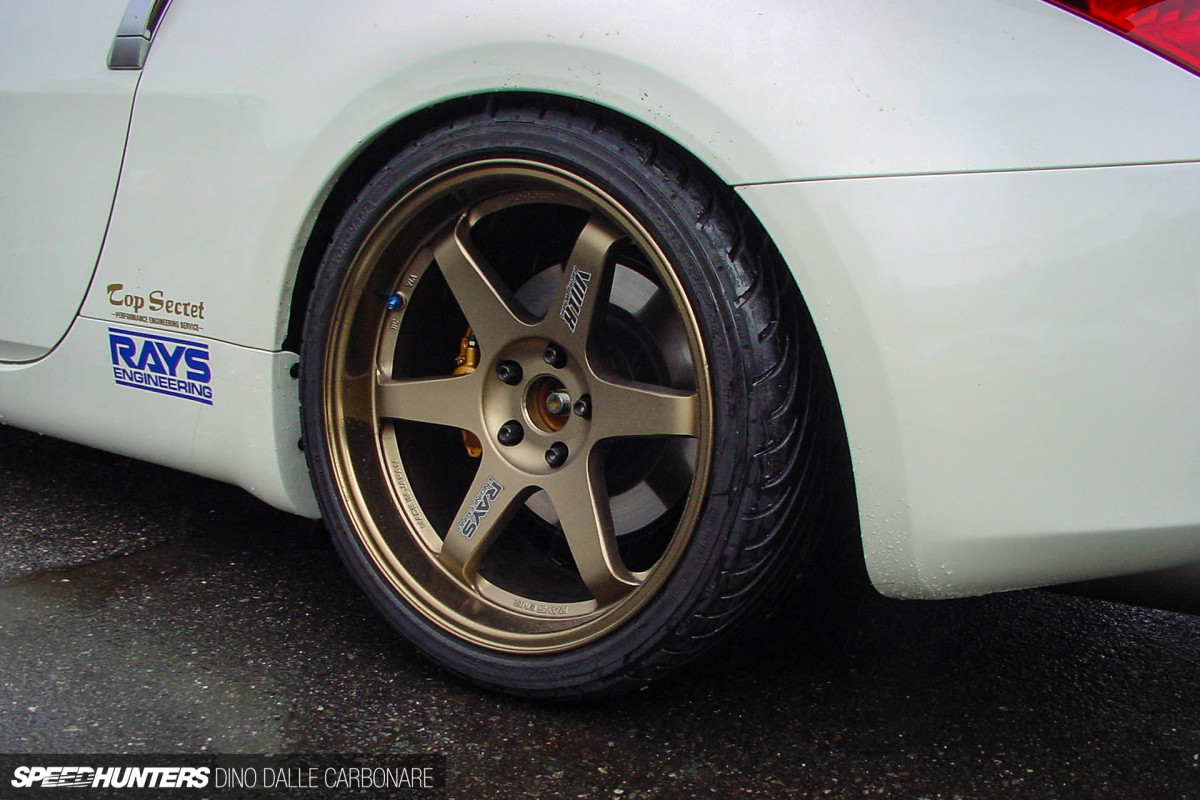 What really excited me on that day, and I remember it just like it was yesterday, was seeing these 19-inch versions of RAYS' Volk Racing TE37 up close. They had just been released and I was seriously considering them for my R34.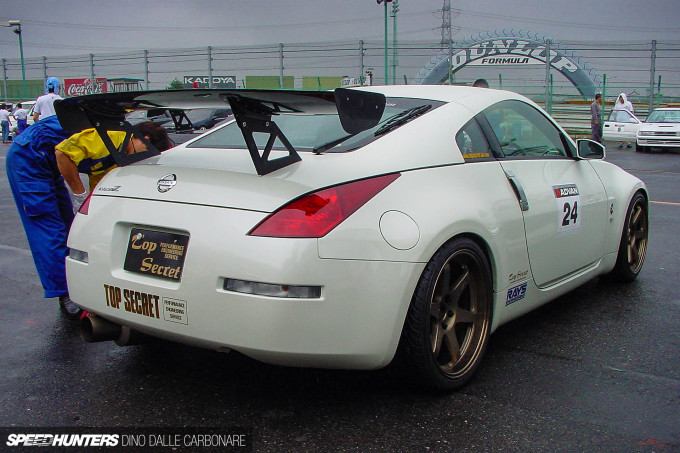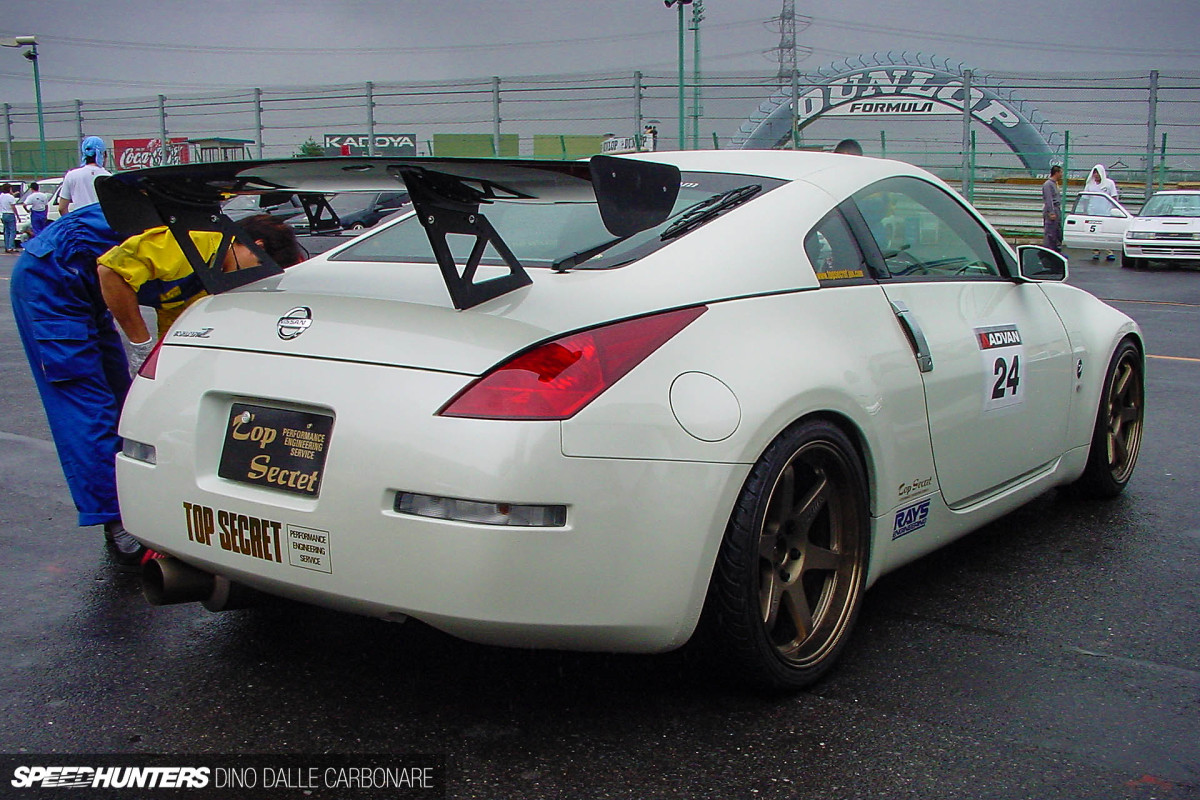 But as you guys know, I ended up going for 19-inch CE28Ns, which I still have today.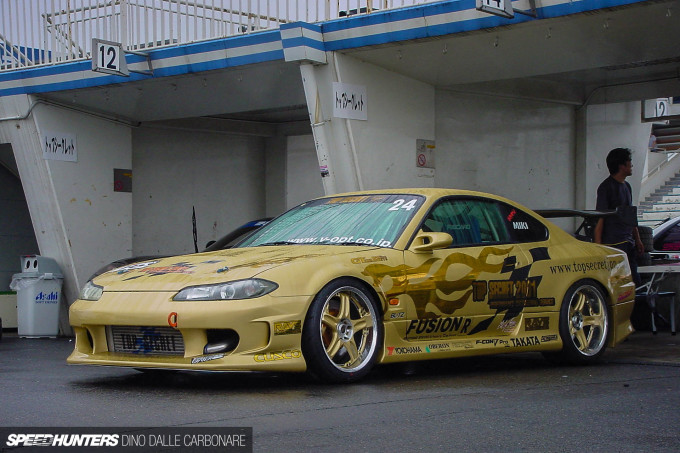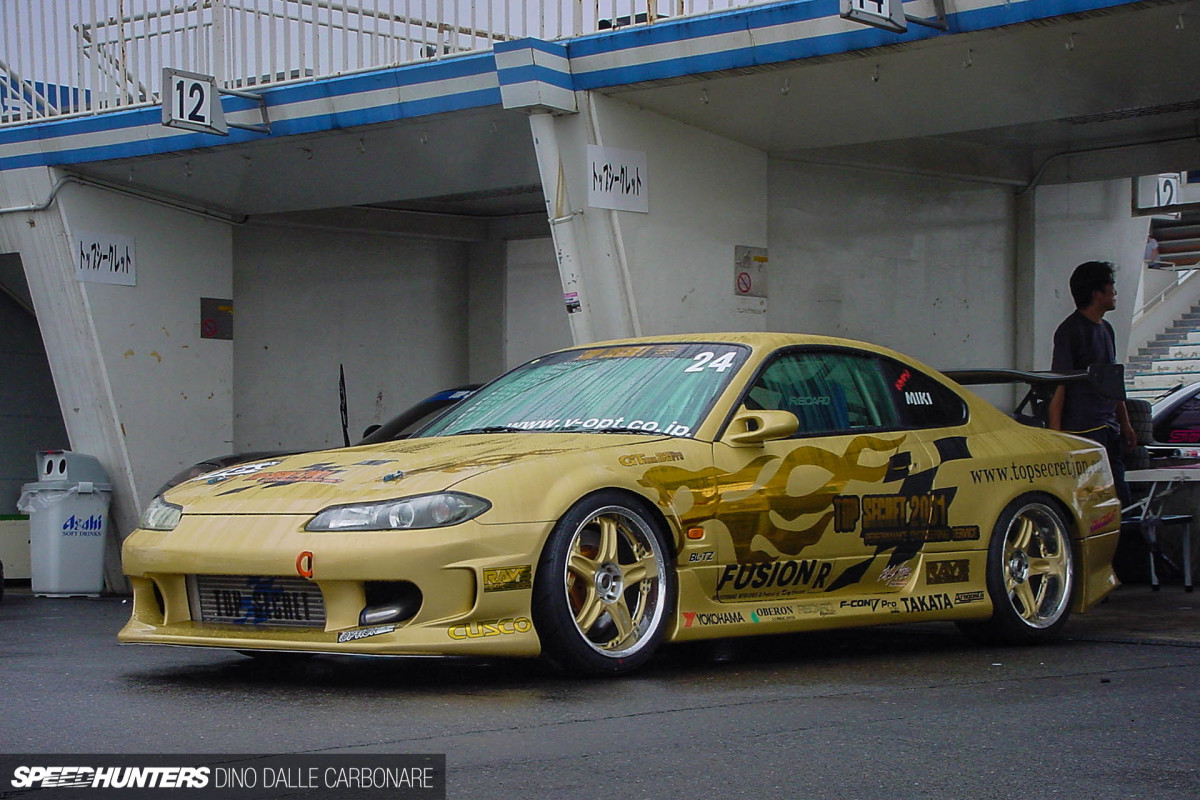 I hope this little trip back to 2002 has got your juices flowing for a scene that to this day continues to excite, impress and of course evolve.
Don't forget to post your questions for Smokey in the comments section below.
Dino Dalle Carbonare
Instagram: speedhunters_dino
dino@speedhunters.com