One Up
Imagine this: You've just been tasked with improving a monster-sized event; how on earth will you one-up Australia's largest and most highly respected car show?
I've never really been too interested in static shows, mostly because I have the attention span of a small child in an amusement park. But still, I've pondered the answer to the question above ever since Meguiar's MotorEx announced a change of ownership at the end of last year's Sydney show. Unfortunately, that same childlike attention span prevented me from thinking long or hard enough to devise my own solution.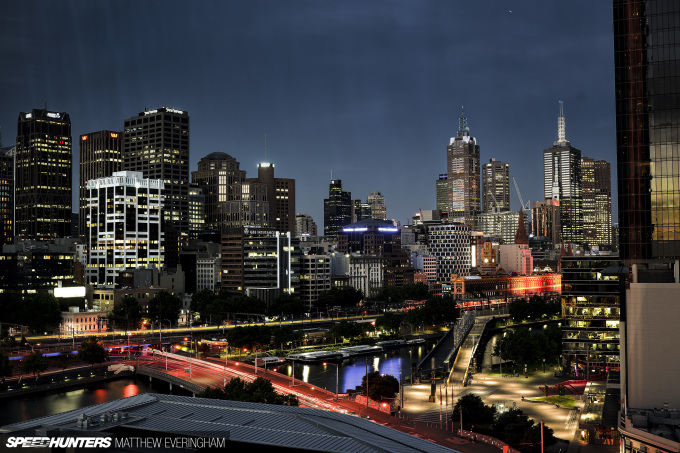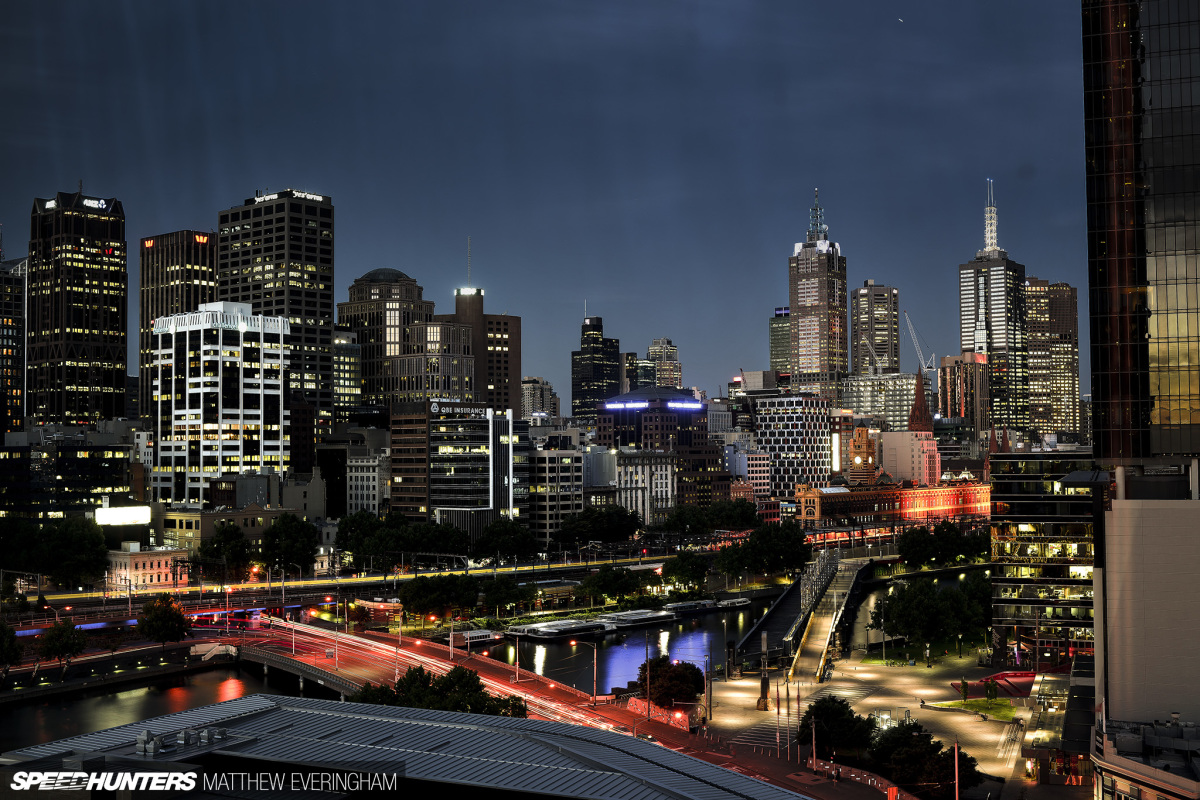 I'd wait almost a full 12 months for Melbourne's biannual turn to host the event to find the answer.
Why don't I pitch the idea as my own right now? 'Valued members of the board, let's transform this car show into… a car festival!' A standing ovation, genuine cheers and at least a few glasses of scotch are raised to celebrate the new idea. It's a great idea in theory, but how did it hold up in reality? Let's find out by checking out the least stale, boring, or quiet aspect of the show.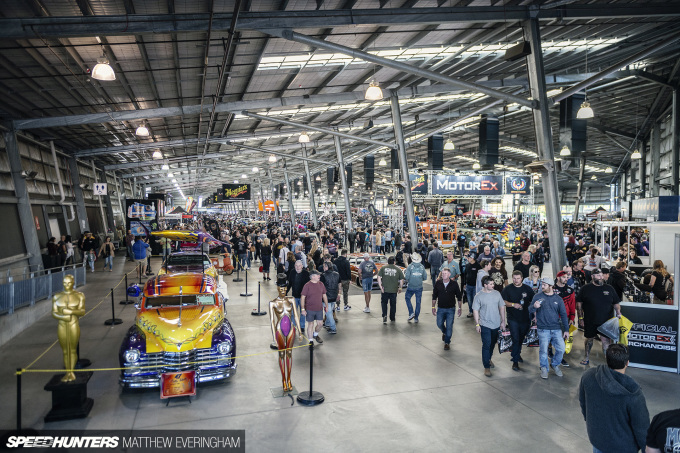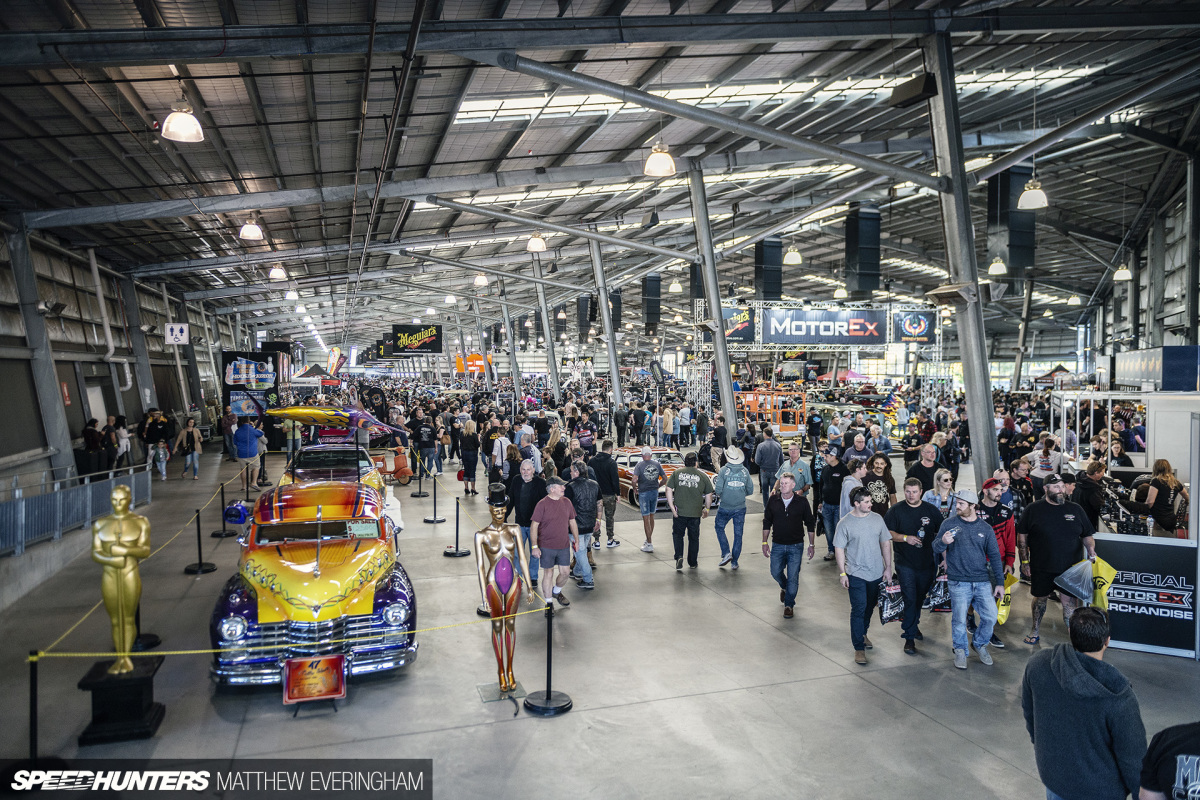 While Dino was busy investigating, sorry, salivating over the ridiculous amounts of horsepower on tap under Australian bonnets, I chose to examine a different aspect of this newly proclaimed festival.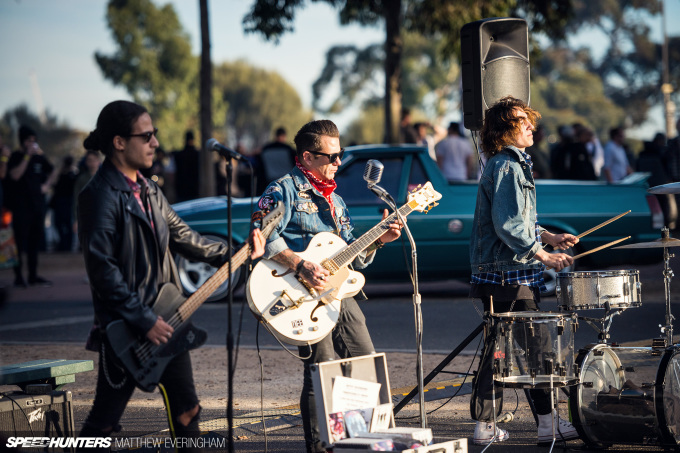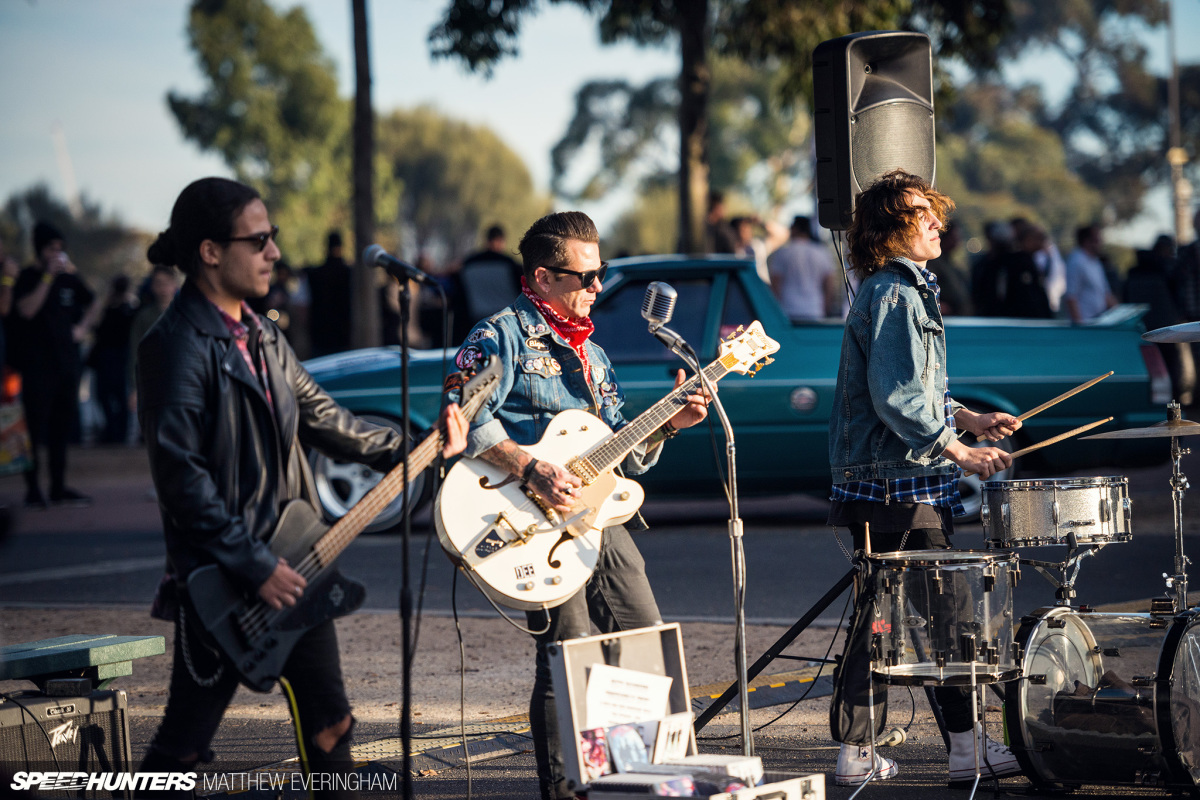 My interest was piqued even before we'd entered the official show space by a beautiful mixture of live music, revving engines and squealing tyres. Were my ears deceiving me? As I got closer to the source, my nostrils flared with the bitter smell of burnt rubber.
On the far side of the Melbourne Showgrounds complex a repurposed carpark was now a temporary drift circuit. Well, a skid pan, would perhaps be a better definition. Spectators lined the barriers three or four deep; apparently, drifting was a very successful way to add new life to the traditional show format.
Despite its relatively small size, the drivers still managed to build up a decent amount of speed to wow the crowd with some epic skids. Up to three cars were out at a time, and burning rubber in unison.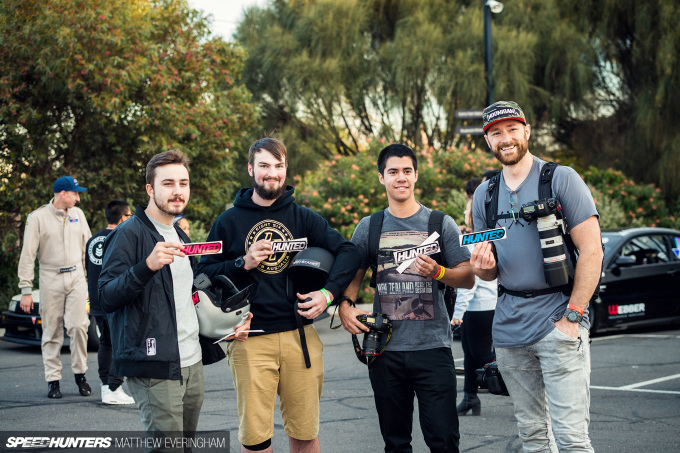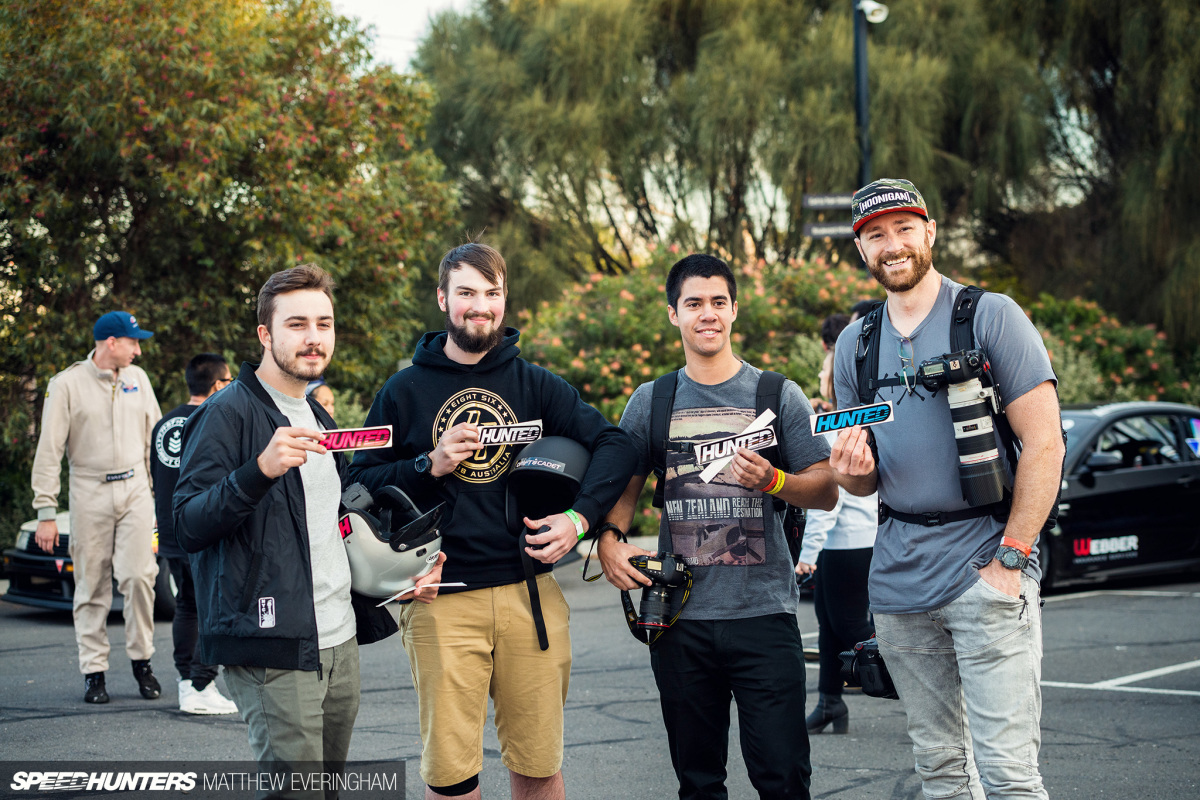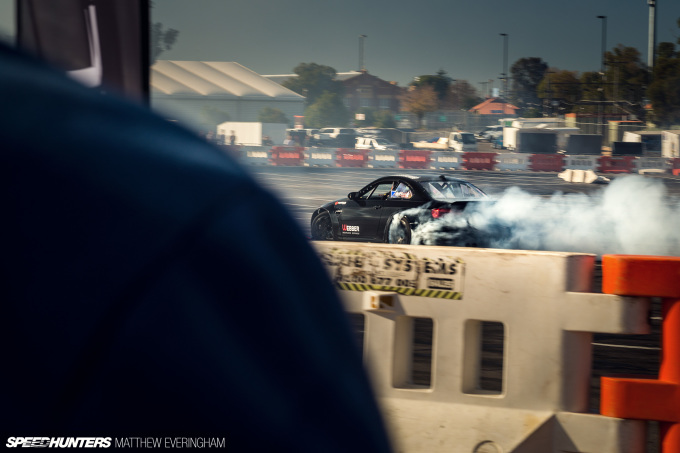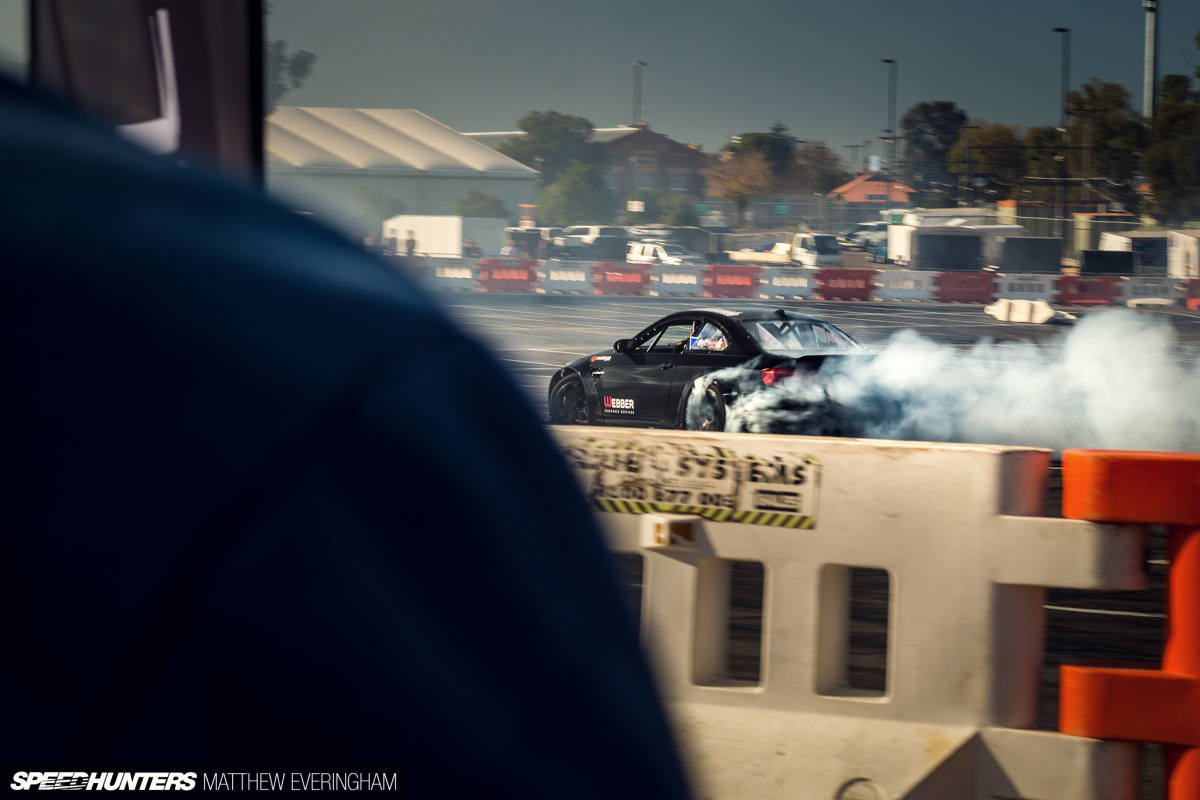 It wasn't a regular drift demo either; the drivers were taking lucky spectators and guests on the track for happy laps, and those fortunate enough to ride shotgun would be wholly immersed in the action rather than spectating. The lucky bastards.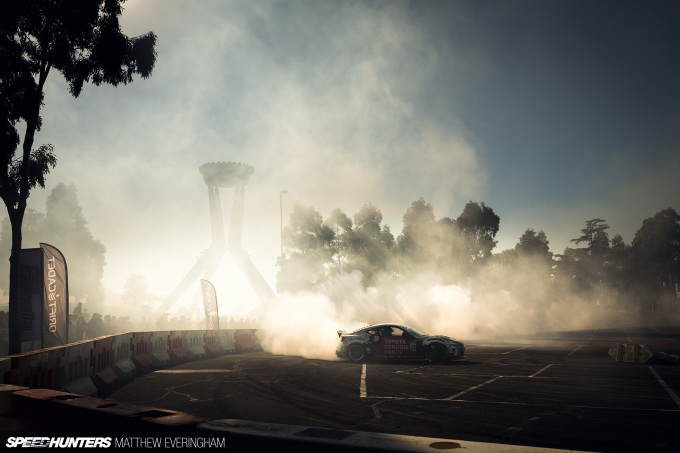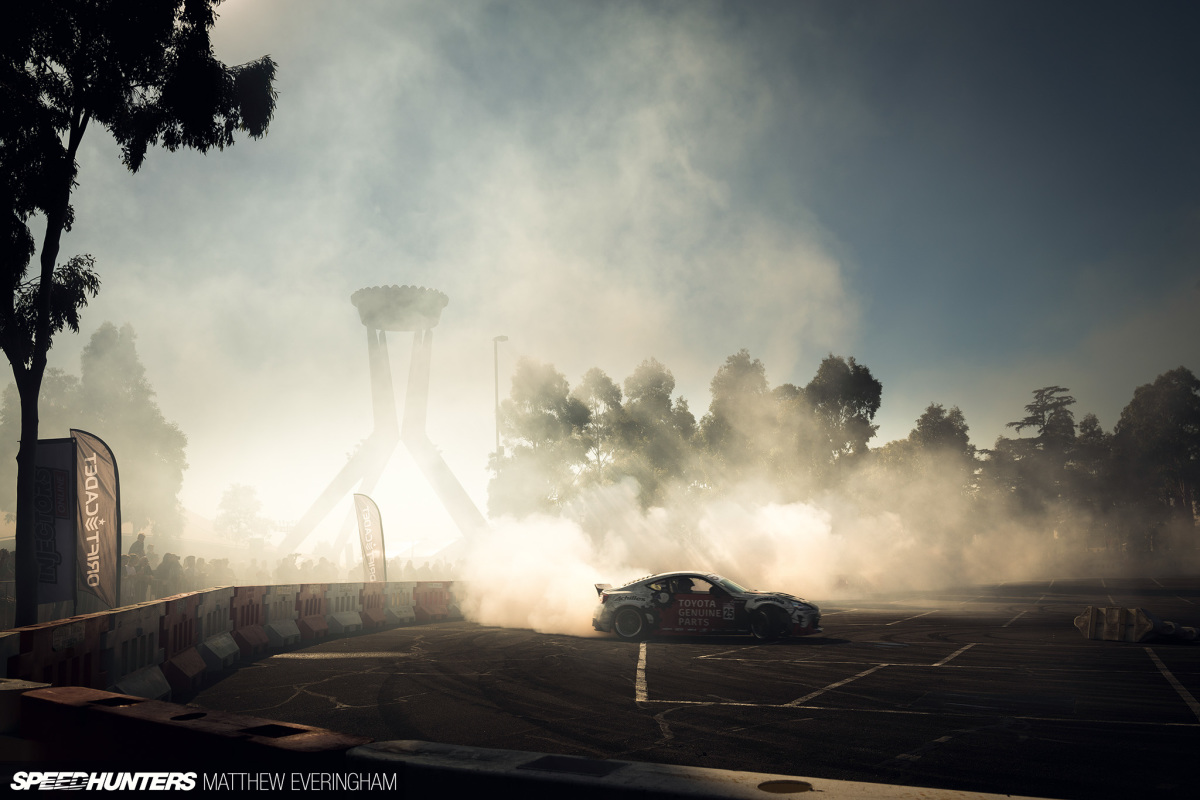 Being distracted by my trusty Nikon while trying to snap a few frames from different angles, I didn't even realise they were offering passenger laps at first.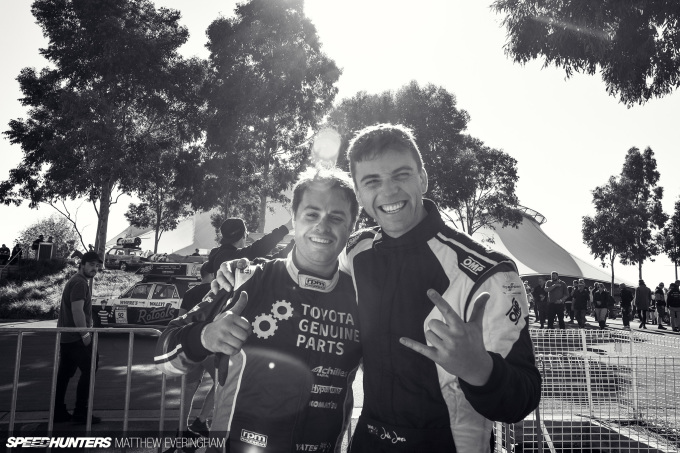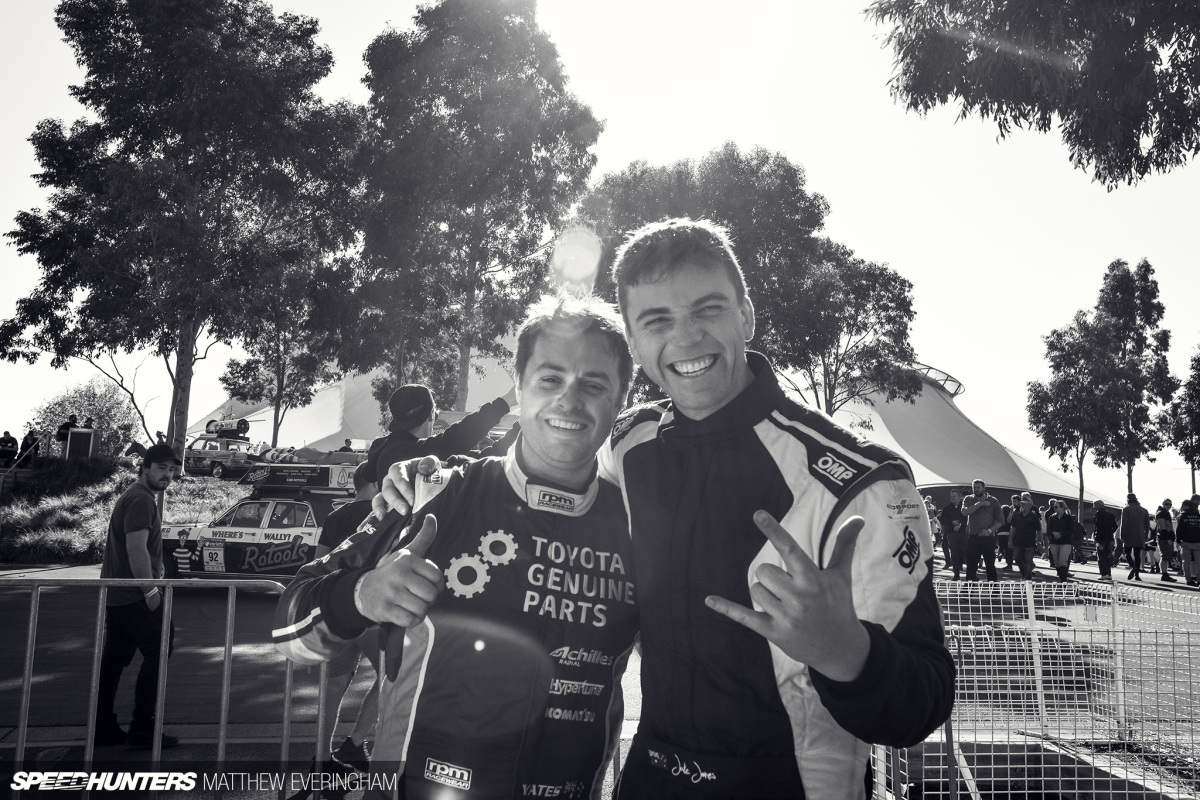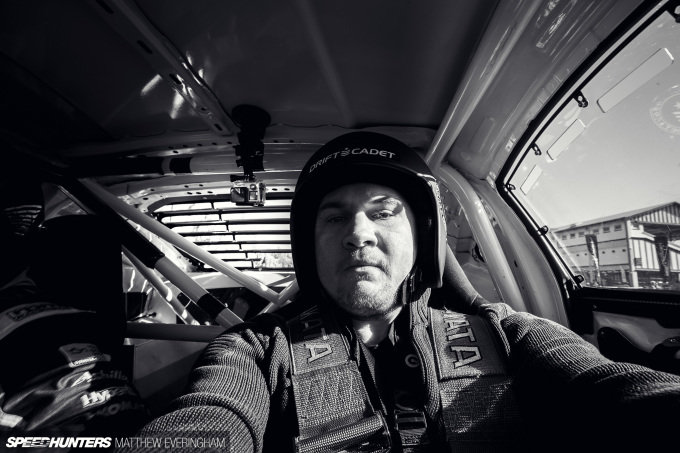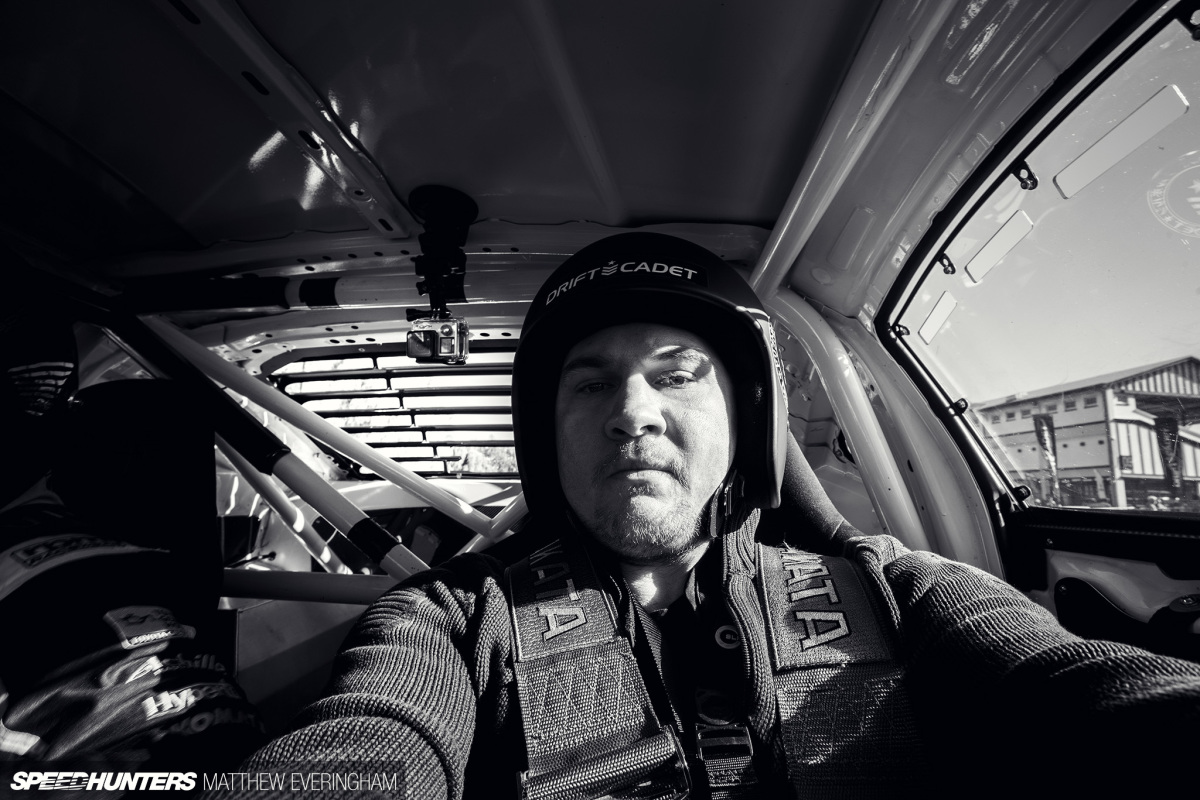 Not until Beau Yates and Jake Jones, two of Australia's most respected names in the sport, threw a helmet at me and told me to hurry up if I wanted to jump into Beau's 520kW (almost 700hp) 2JZ-powered Toyota 86.
Tandem With Two Of Our Best
I didn't need to wait for a second invitation. While this wasn't my first time in a drift car, it was my first time in one of such high calibre. It was also my first time riding shotgun with Beau. Words alone will struggle to share to the full experience, but what the hell, let's try anyway.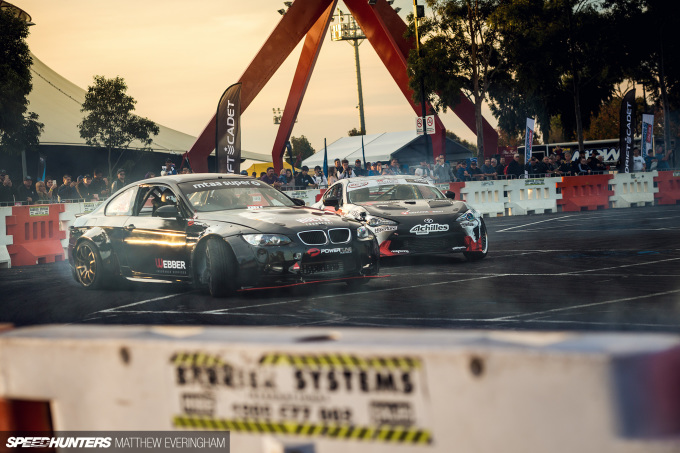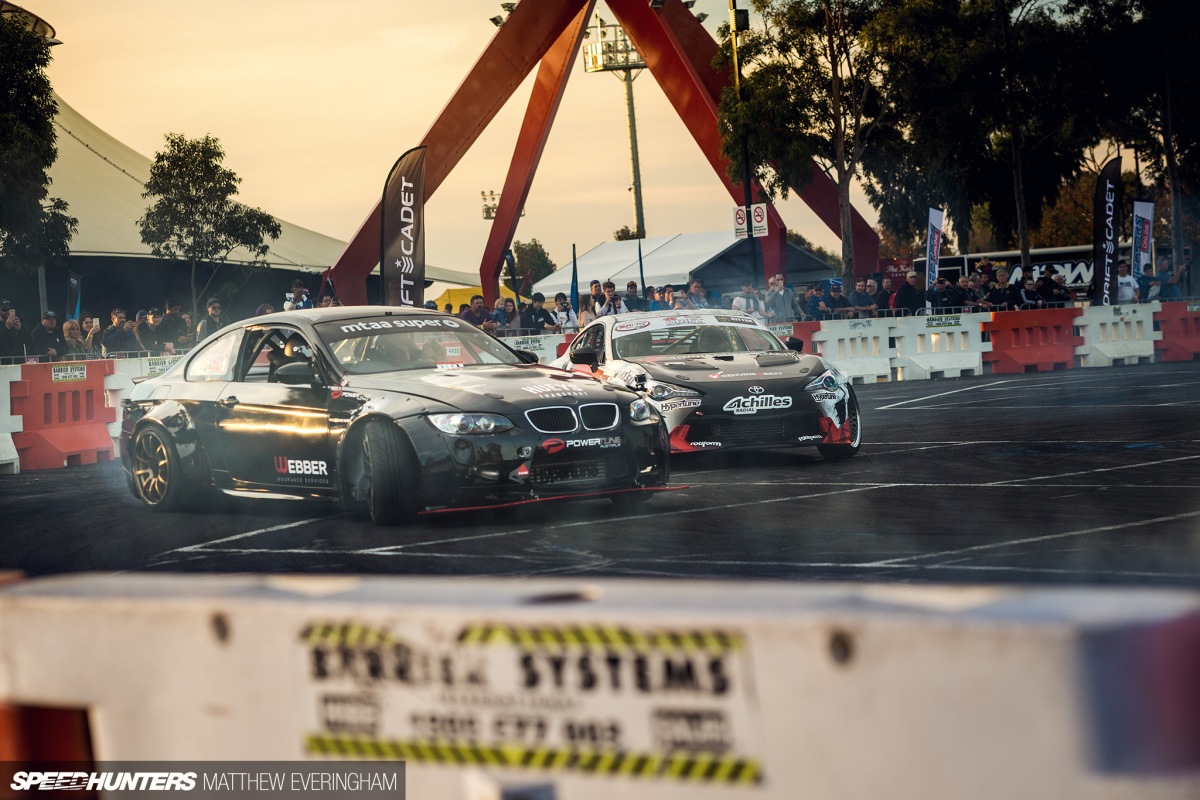 Jake and Beau blasted out the makeshift pit area. Jake's stroked Nissan RB28-powered 'RBMW' BMW M3 would lead the out-lap, our 86 hot on his tail, just inches away from rubbing paint jobs. Vividly, I remember Beau's MoTeC dash pip over 110km/h before his swift hands ripped the handbrake, dropped a gear and flicked the steering with the same clockwork precision you'd to expect to find inside a TAG Heuer Chronograph.
Our rear end floated smoothly as we mimicked the angle of Jake's smoke-bellowing RBMW just a few feet ahead. Before we'd completed the left-hand first turn, most of the surroundings had almost completely disappeared in the haze of bluish-white tyre smoke. Both cars flipped direction together as if some choreographed and well-rehearsed dance move. One, two, three, four, left, right, right, left, left, boost!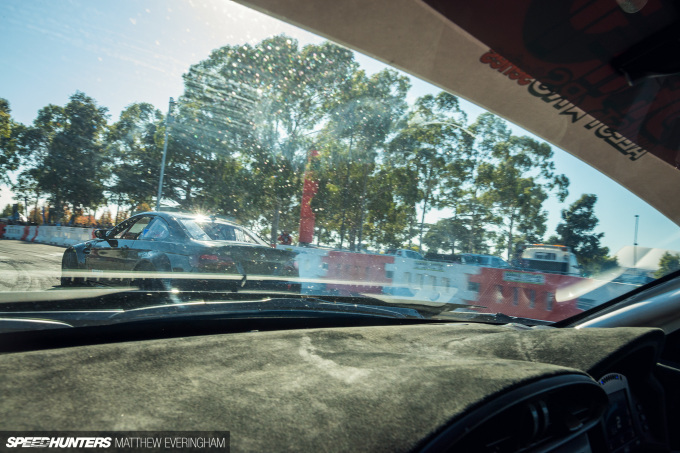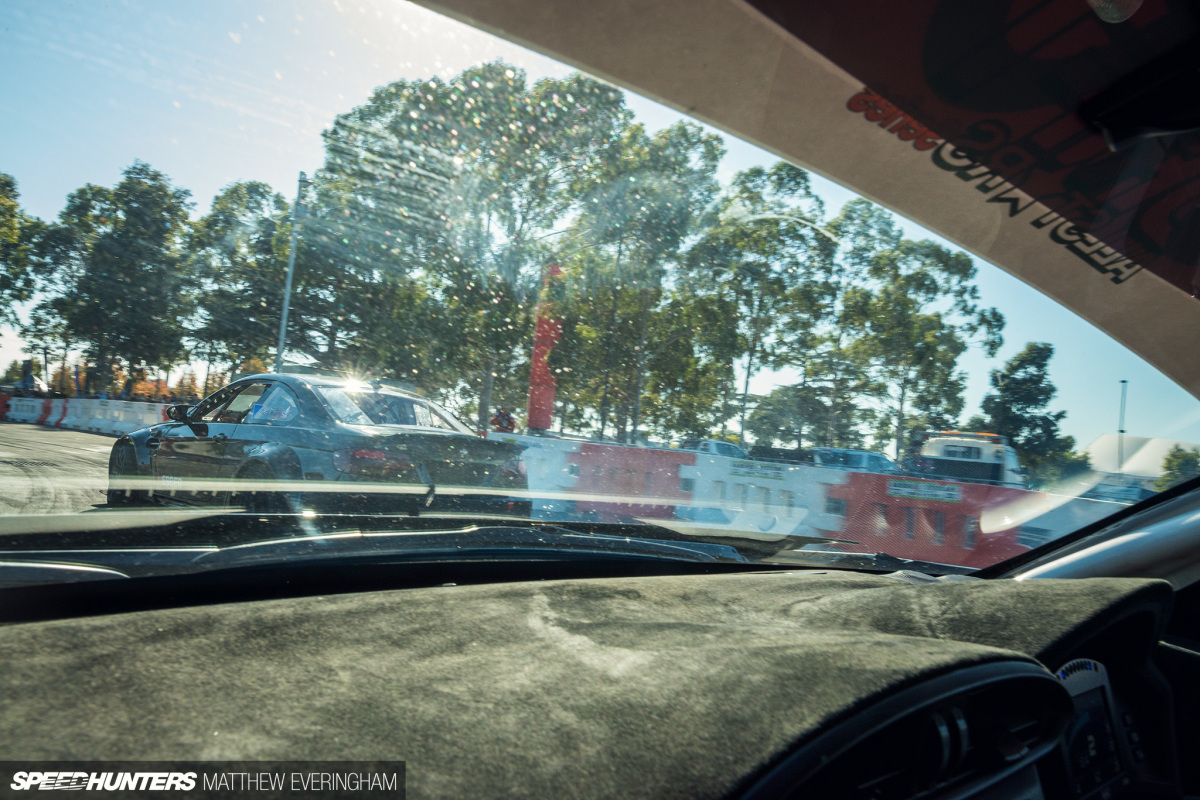 Lap one of our tiny skid box was complete. It was our turn to lead now; the 3.0-litre 2JZ barked gleefully as Beau mashed the accelerator pedal while we overtook the M3 on the outside with minimal traction. I didn't bother checking the speedometer, I didn't need to, but our second lap was without a doubt quicker than our in-lap.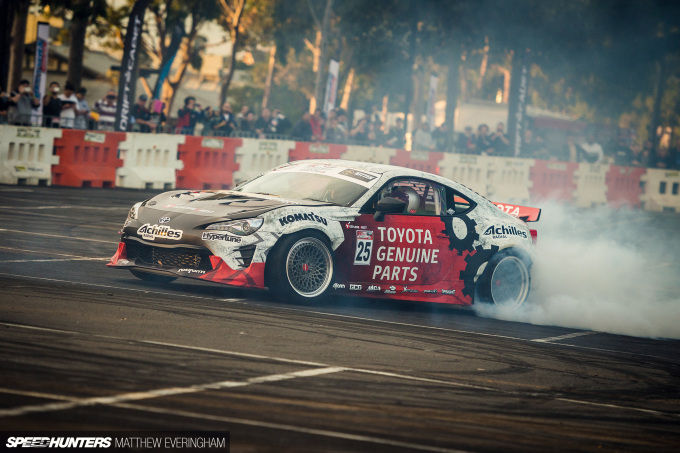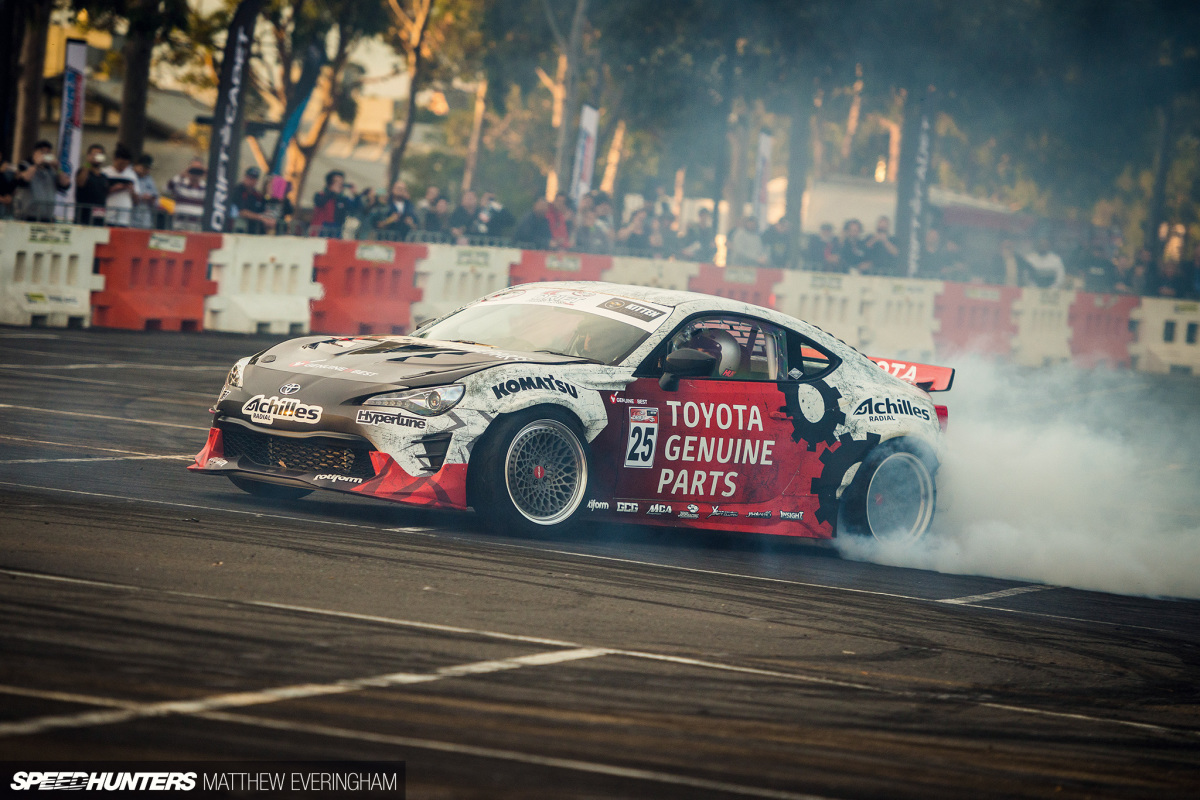 The extra speed was balanced with a more aggressive angle. I was looking sideways from the passenger seat through the driver's side window, right over Beau's shoulder to see the direction we were traveling to. At one point I thought we'd tapped Jake. We didn't, but we would have needed a micrometer to measure the gap between cars.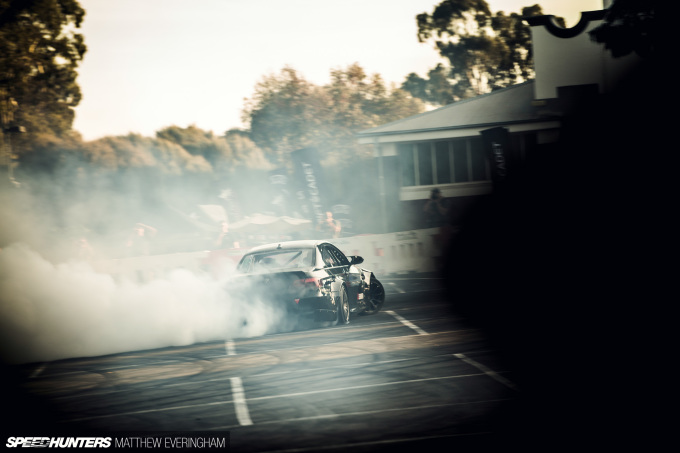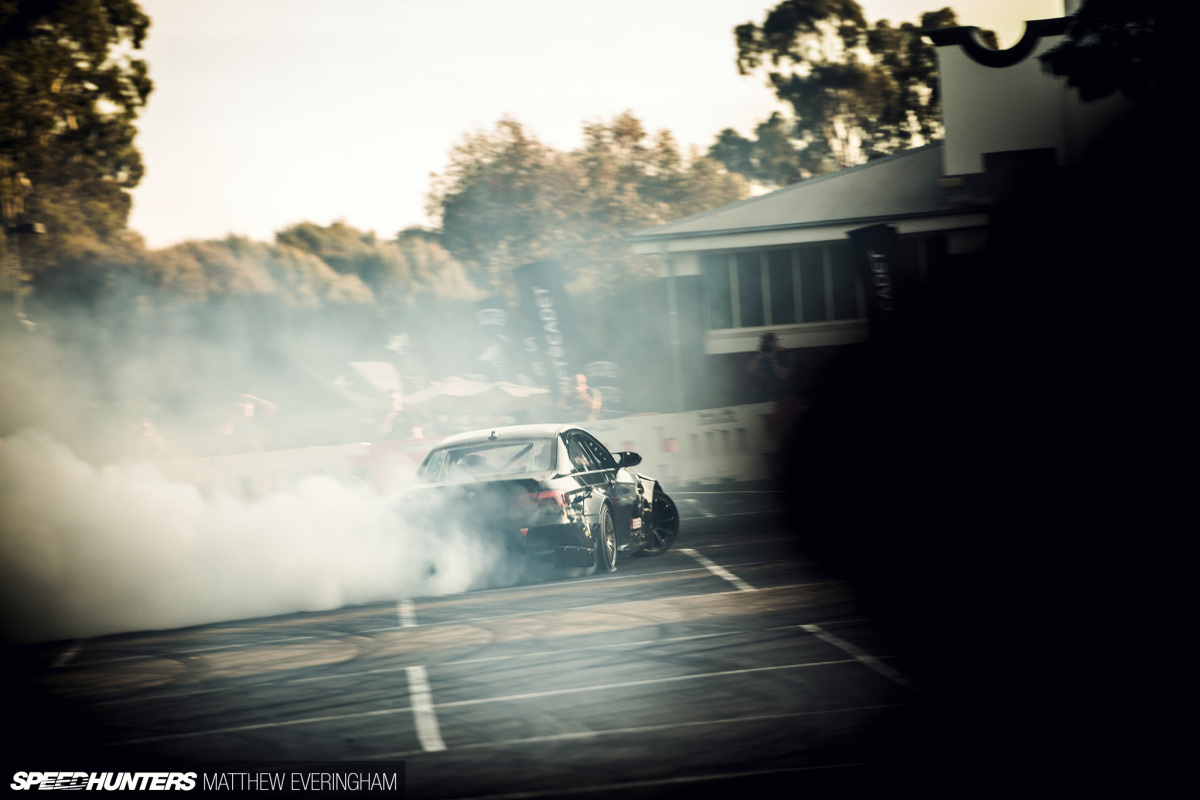 Directly out the side of my passenger window, an angry RB28 was within arm's reach. I'm quite short and have short arms, but there's no question that if the 86 had windows – and I had no desire to keep all of my limbs intact – I could have simply reached out and banged on Jakes bonnet for a laugh, mid-skid. "This kid can drive," I remember shouting at Beau.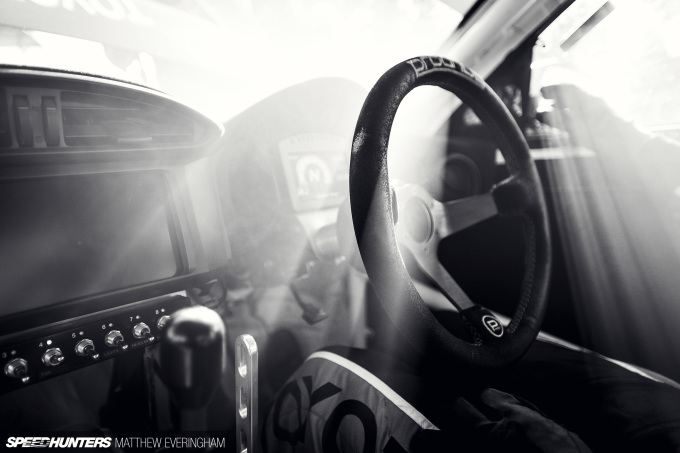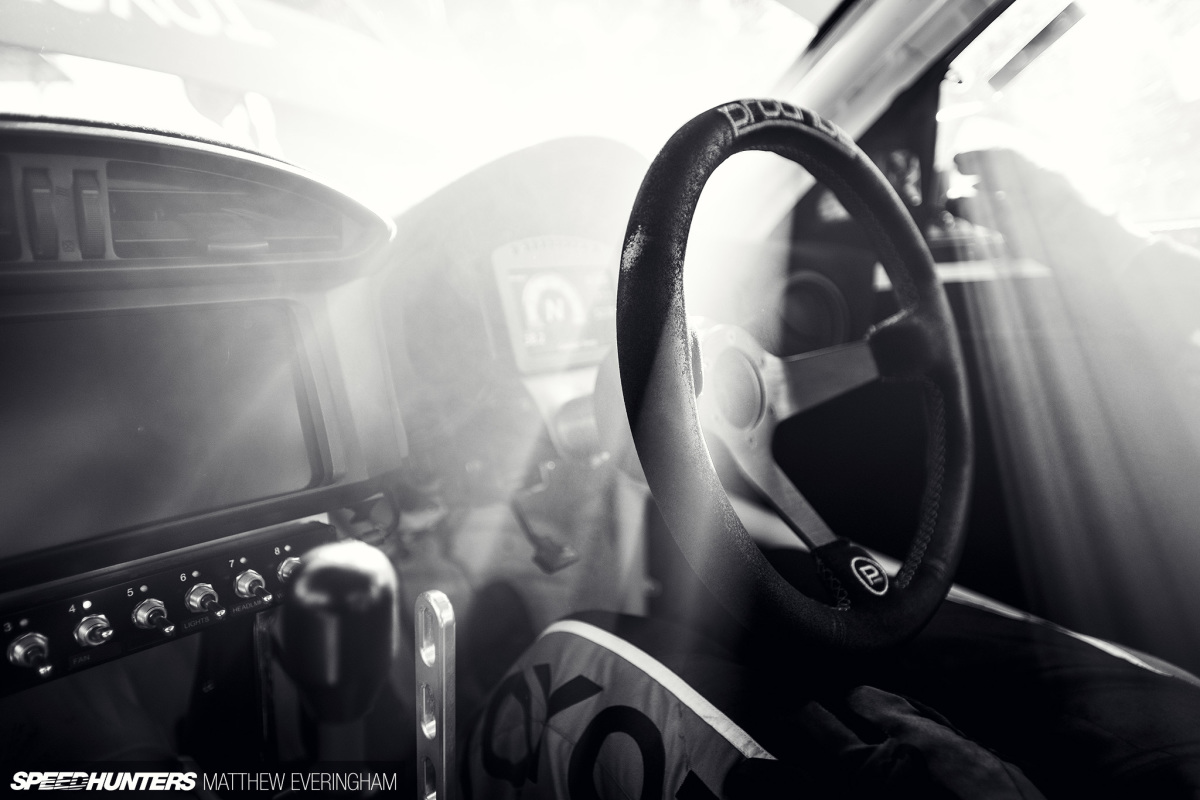 We completed one more hot lap before returning to the pit area. The 86's cabin awash with smoke and the smell of burnt rubber. I must have had the biggest, cheesiest grin on my face, because when Beau looked over to check on his passenger, he just laughed at me.
One would have to assume that a similar smile would be found on most punter's faces, but still, it's enough to make a trained professional laugh too. That's the pure joy of drifting.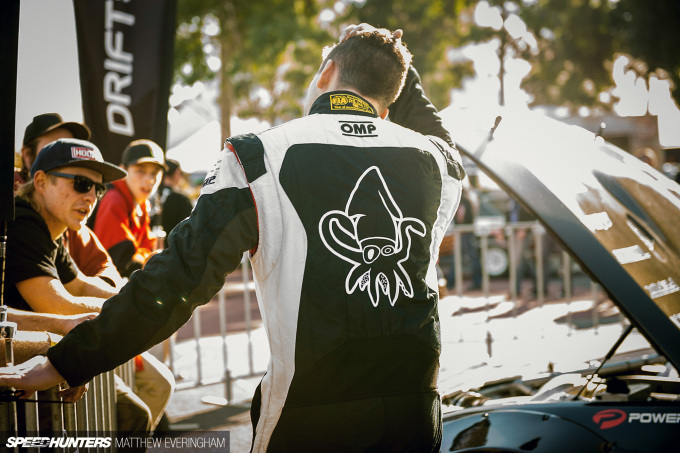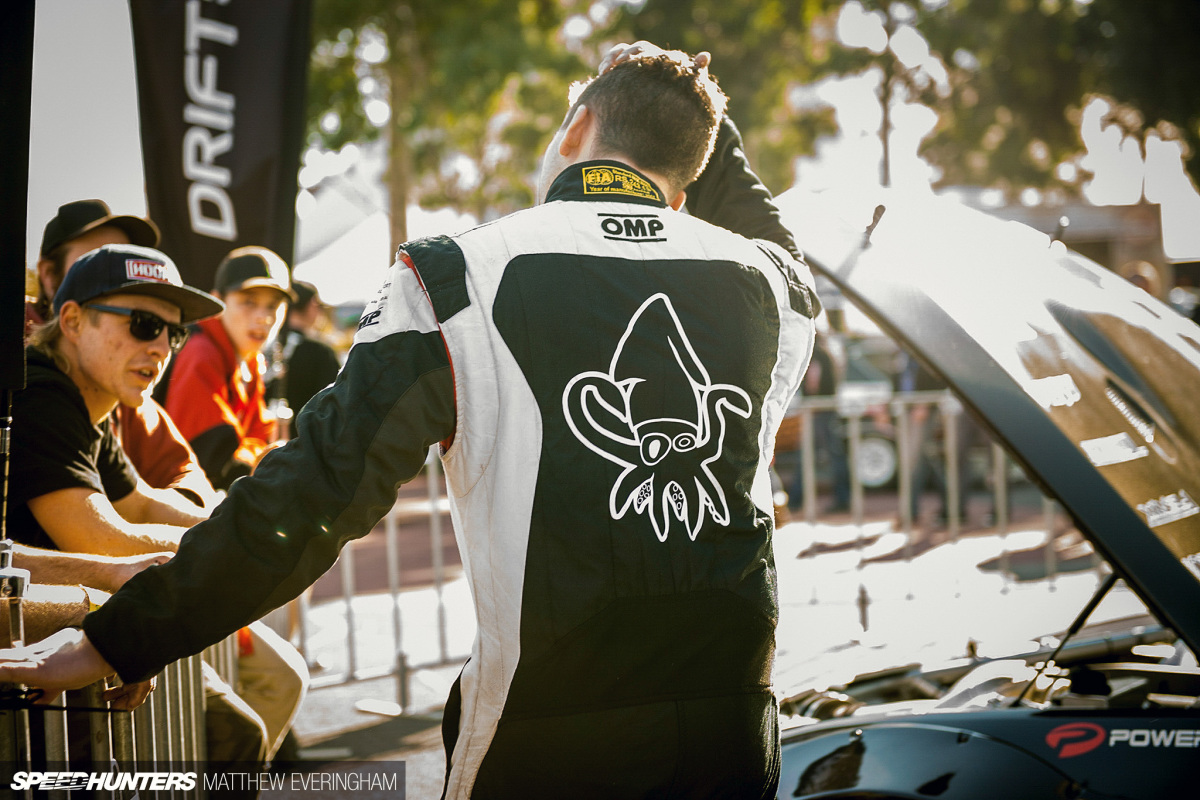 And this is the type of excitement generated by just one moving activation at a traditionally static car show.
Hey, MotorEx and other event planners, if you're paying attention can please have more of this stuff? More smoke. More noise. More moving parts, you know, just like a car.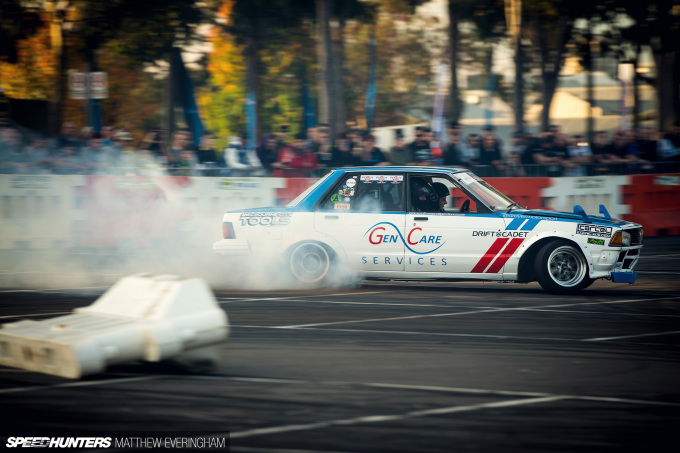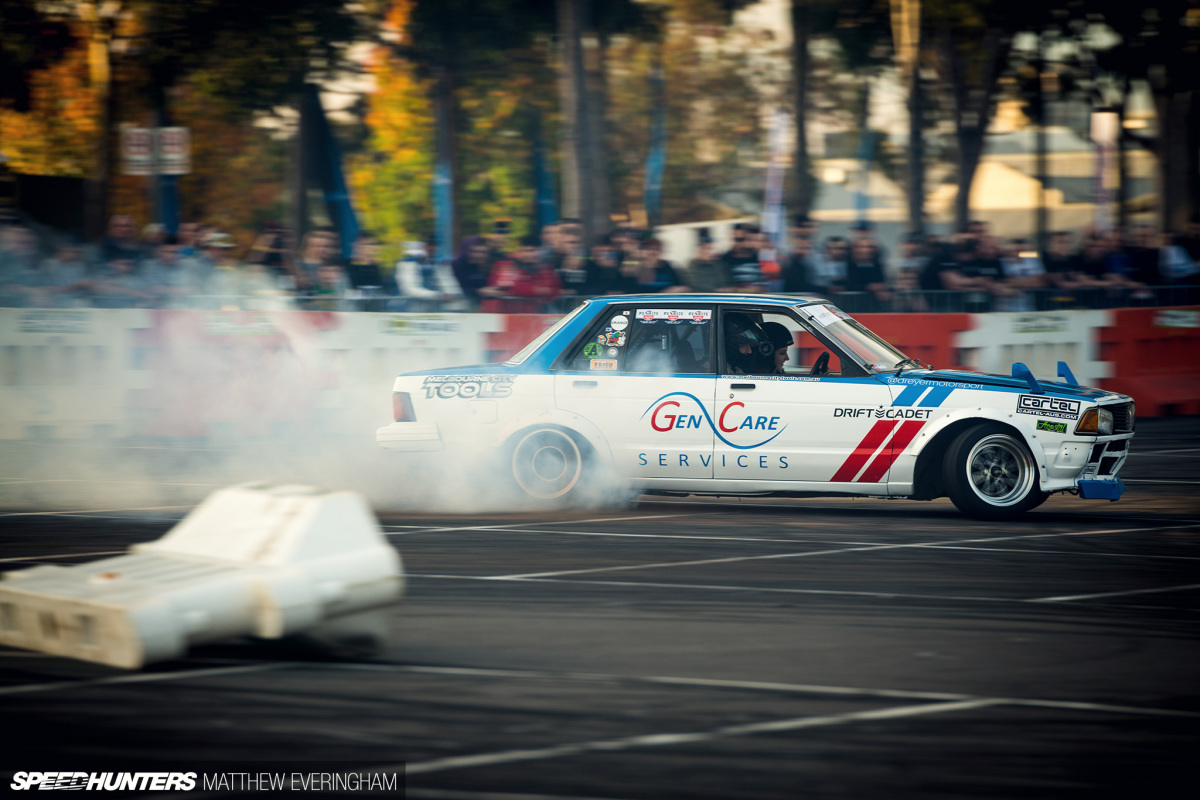 I've heard the argument that these fancy bells and whistles and new fandangled things like drifting, and action, and excitement, risk diluting the show circuit by distracting from the artistry and mind-boggling skill required to create a car that's worthy of a spot in the show hall. But I strongly disagree.
Instead of viewing these extra moving parts as competition, they should be seen as a conduit to bring in new blood and fresh ideas. At at a bare minimum, new eyeballs to admire with, and new minds to melt with the insane attention to detail.
Matthew Everingham
Instagram: matthew_everingham
matt@mattheweveringham.com