A few weeks ago I arranged to shoot a cool red E46 M3 that I had come across at Wekfest Japan. The afternoon was all planned out in my head; I knew exactly which spots to hit in the Odaiba area we were meeting at, and the shoot would wrap up with some driving shots on the massive Tokyo Gate Bridge.
What I hadn't planned for was turning up to find three slammed BMWs waiting for me.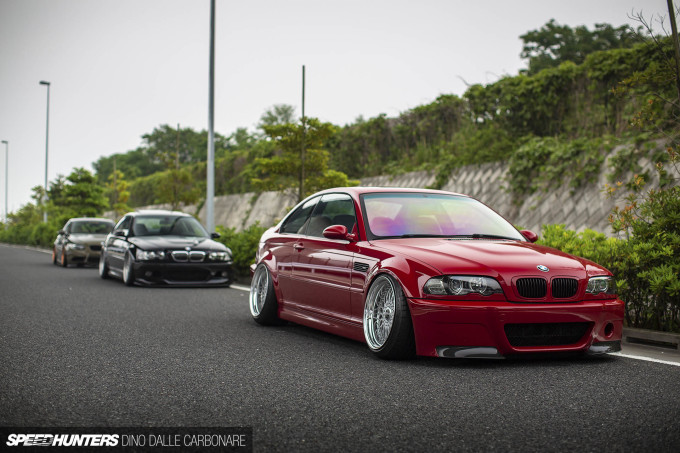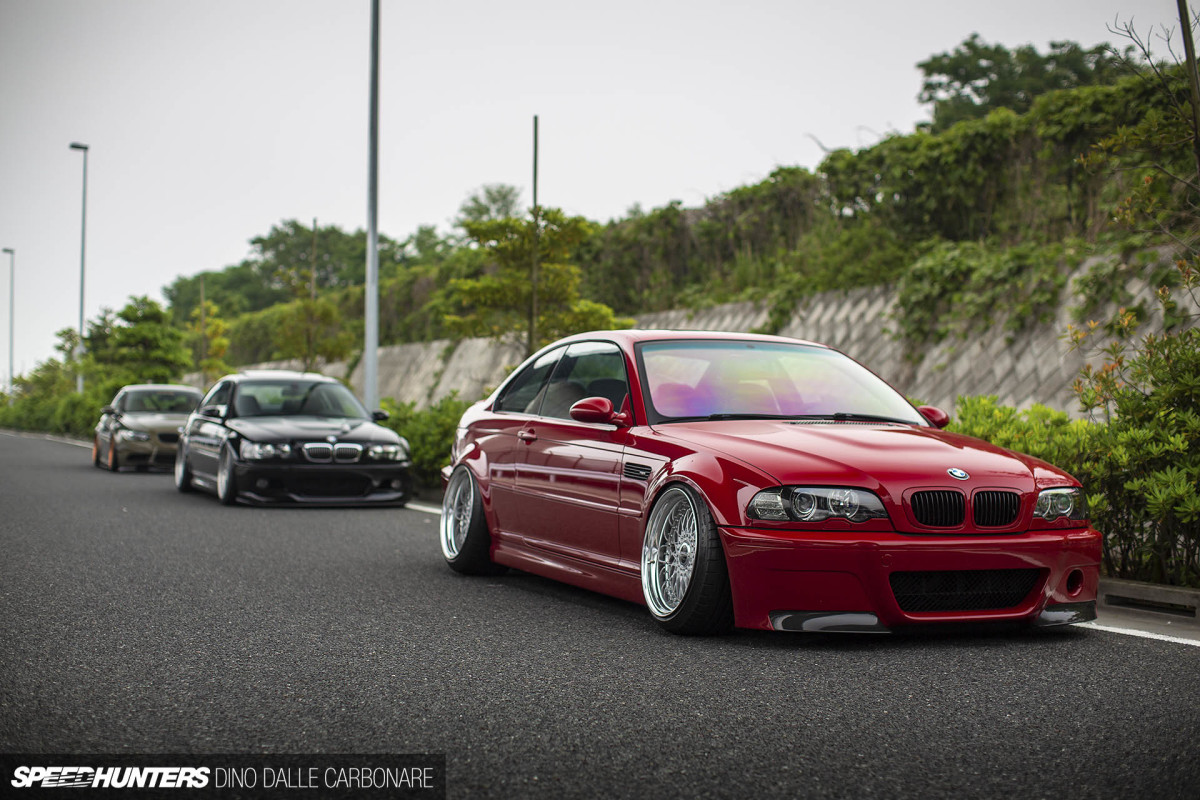 I was pretty surprised as there had been no mention of anyone tagging along, but after a quick look at the other two cars – a second E46 M3 and an E92 – it was obvious what had to be done.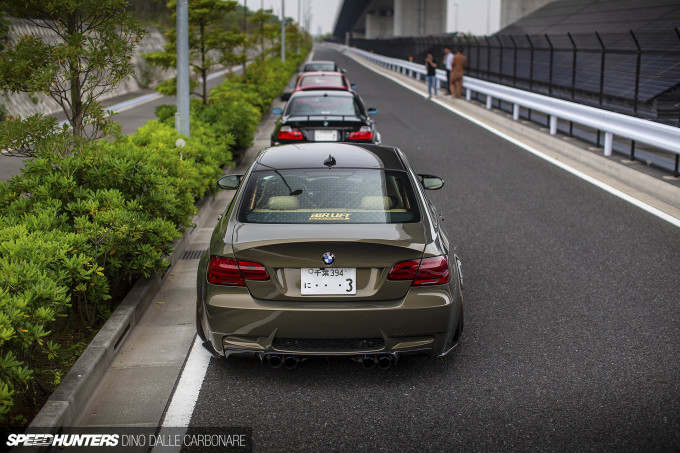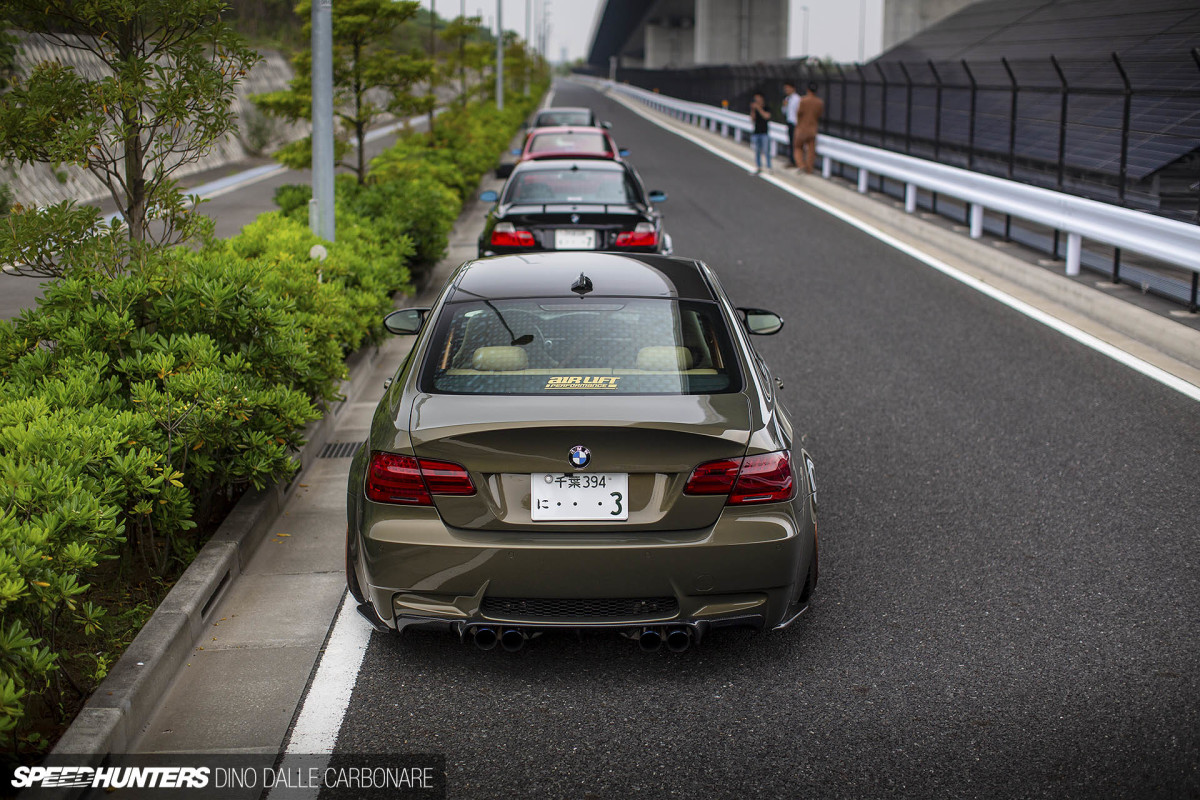 I mean, how on earth could I pass up the opportunity to feature all three of them? The calibre was extremely high with each car clean and beautifully executed, and together they're a great representation of what's happening in Japan when it comes to the import show car scene.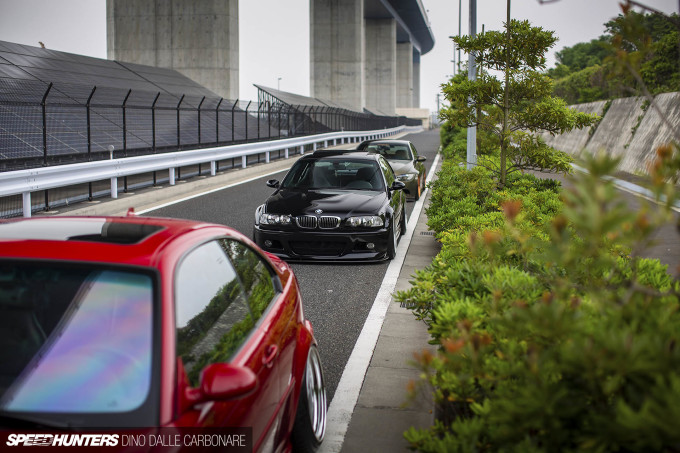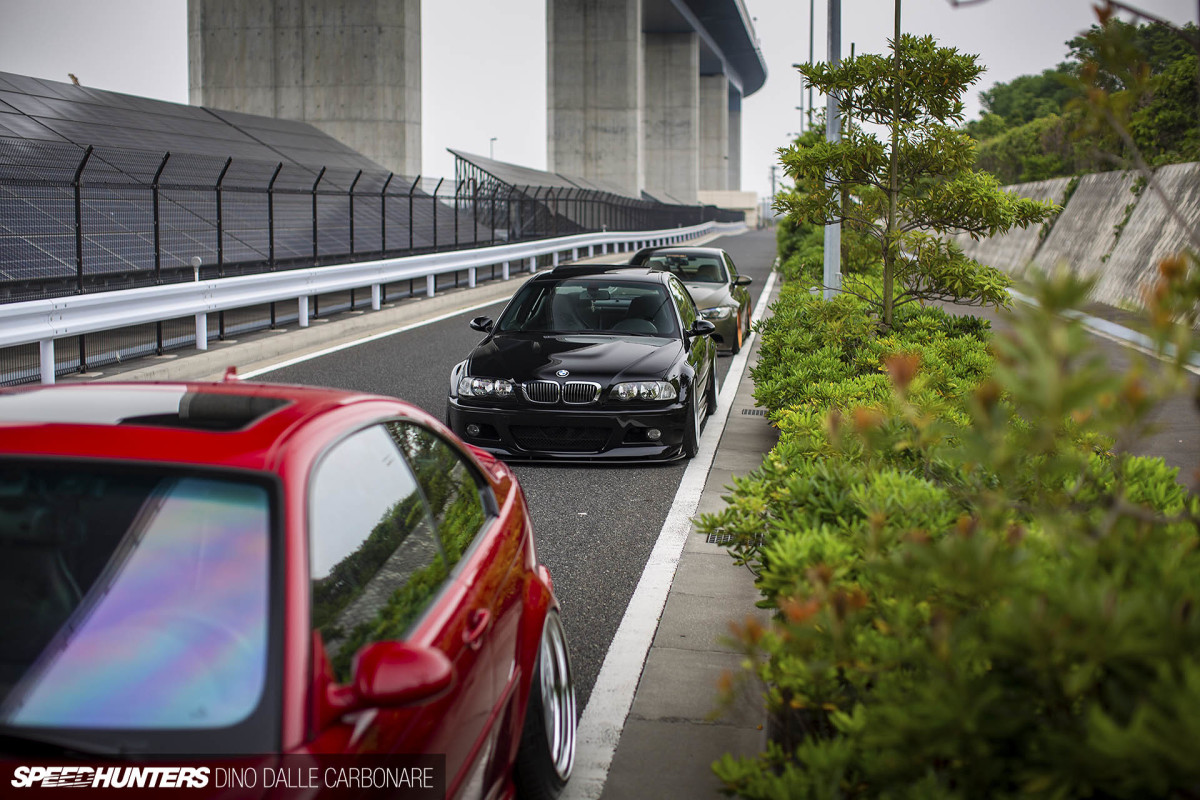 You might be thinking that they've been modified for looks alone, but that is not the case. They get driven and properly used, and it was awesome seeing how each car differed from the next.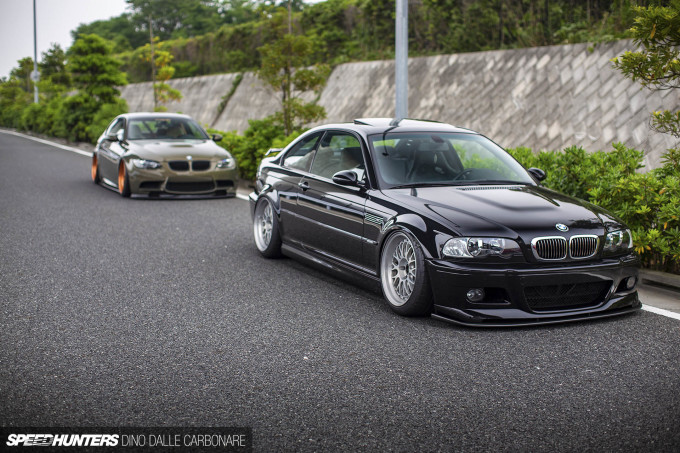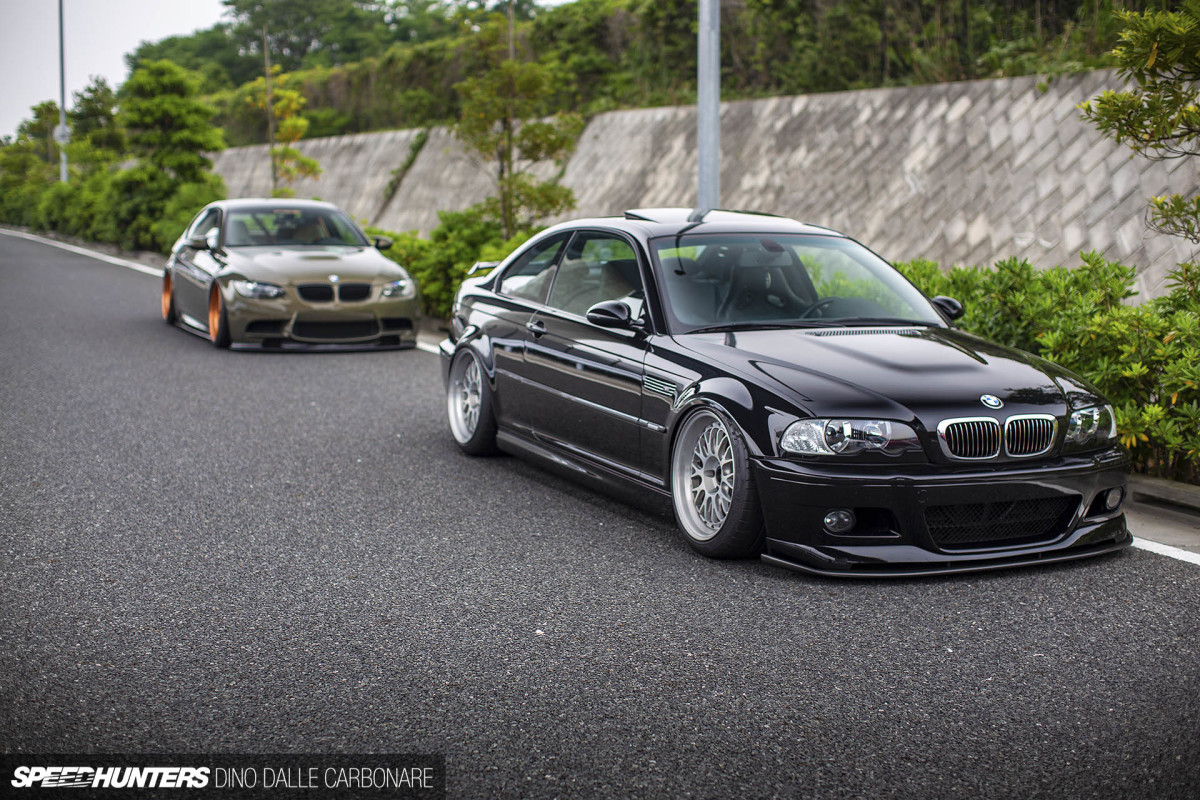 With three feature-worthy cars all to myself for the afternoon, I wanted to ensure that an equal amount of attention was dedicated to each one.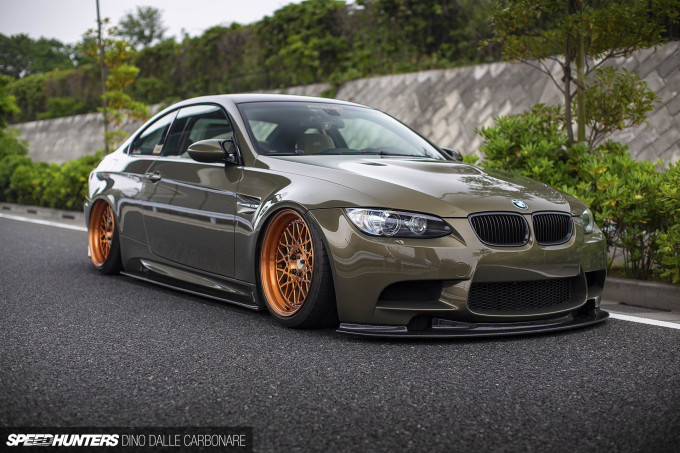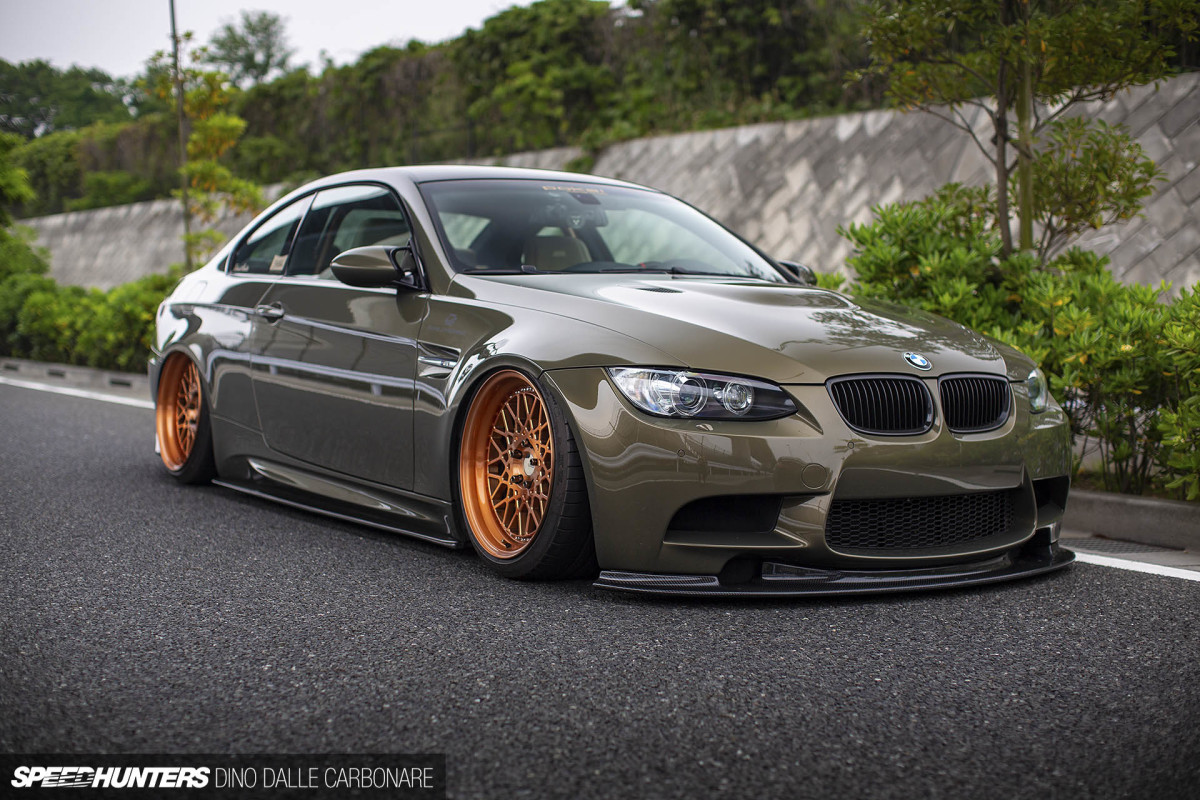 The first thing we had to do, however, was get the hell out of Odaiba. Ever since the fiasco that was the Fresh Tokyo Meet at Decks, the local authorities have become extra strict when it comes to modified cars. Yes, 18 months on and we locals are still paying for it.
Not wanting to attract too much attention with four BMWs (I was in Project Drop Top) lined up on the side of the street, we convoyed up towards the newest, and therefore quietest, manmade island in Tokyo Bay.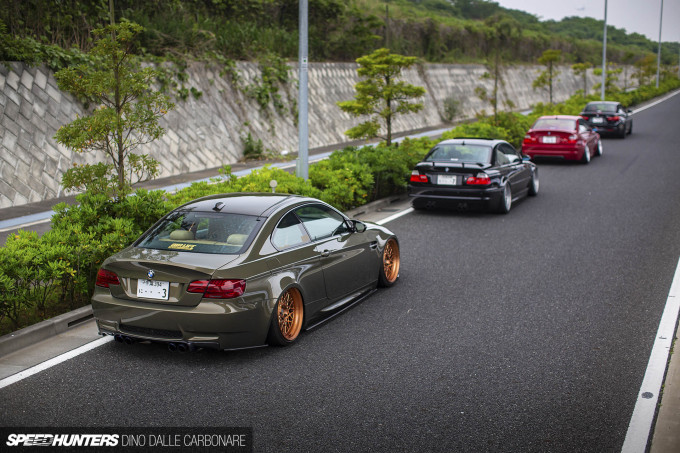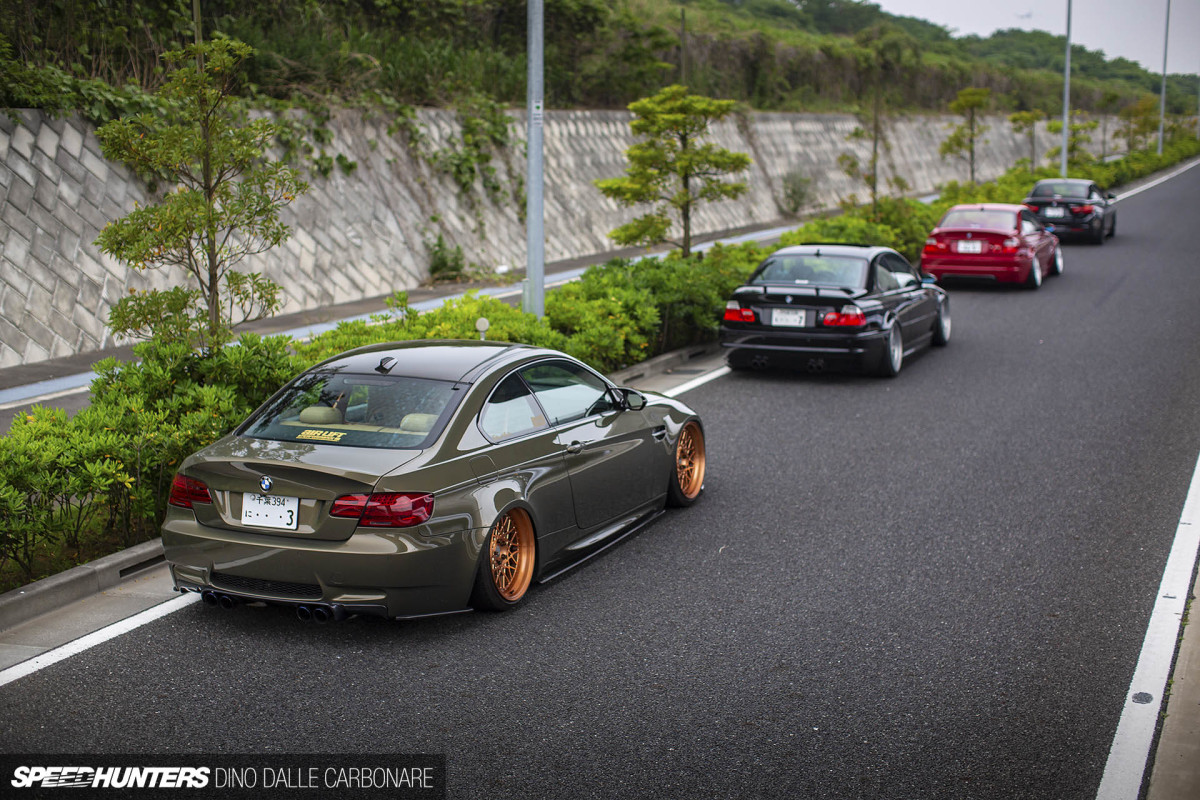 Here we'd be left to our own devices, and I'd have room to shoot and time to chat with each owner about their creation.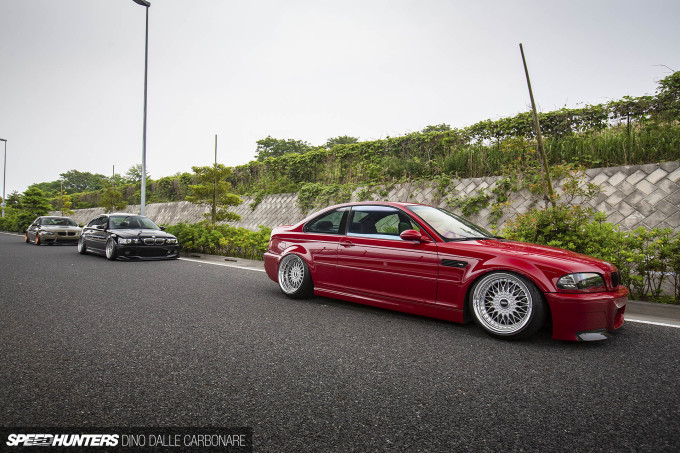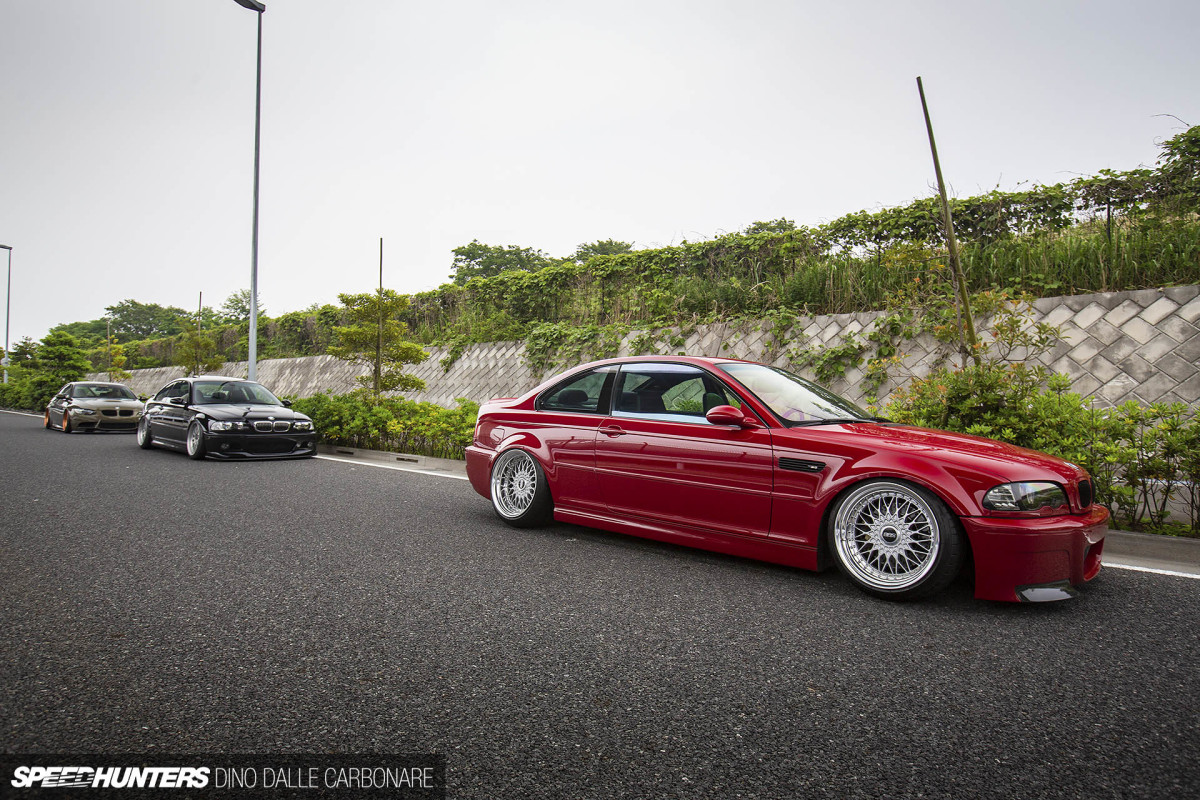 So this is how I'm handling things. Rather than throwing everything into one post, I'll be taking a separate look at each individual car.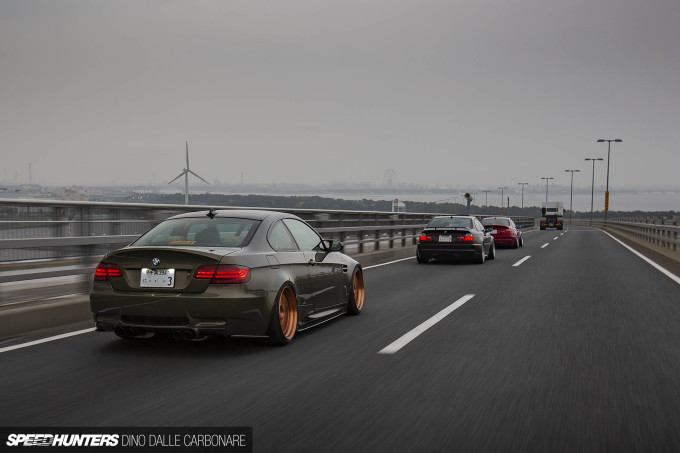 Before I get into the spotlights though, I wanted to share these group shots with you. Shooting them was by far the most fun part of the day as I got to cruise with these guys around pretty neat places in the port and warehouse areas of Tokyo Bay.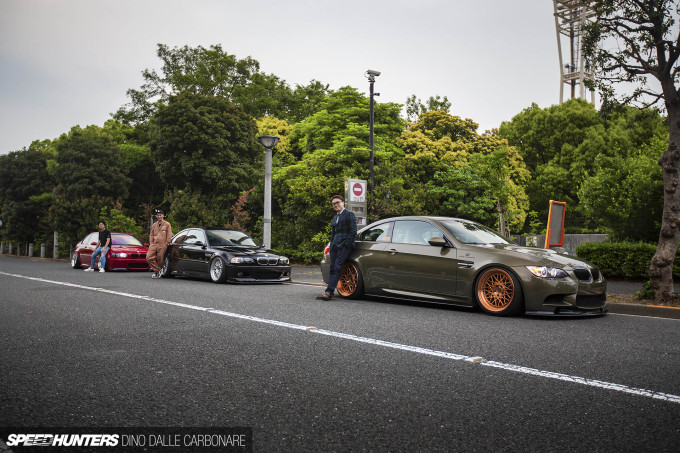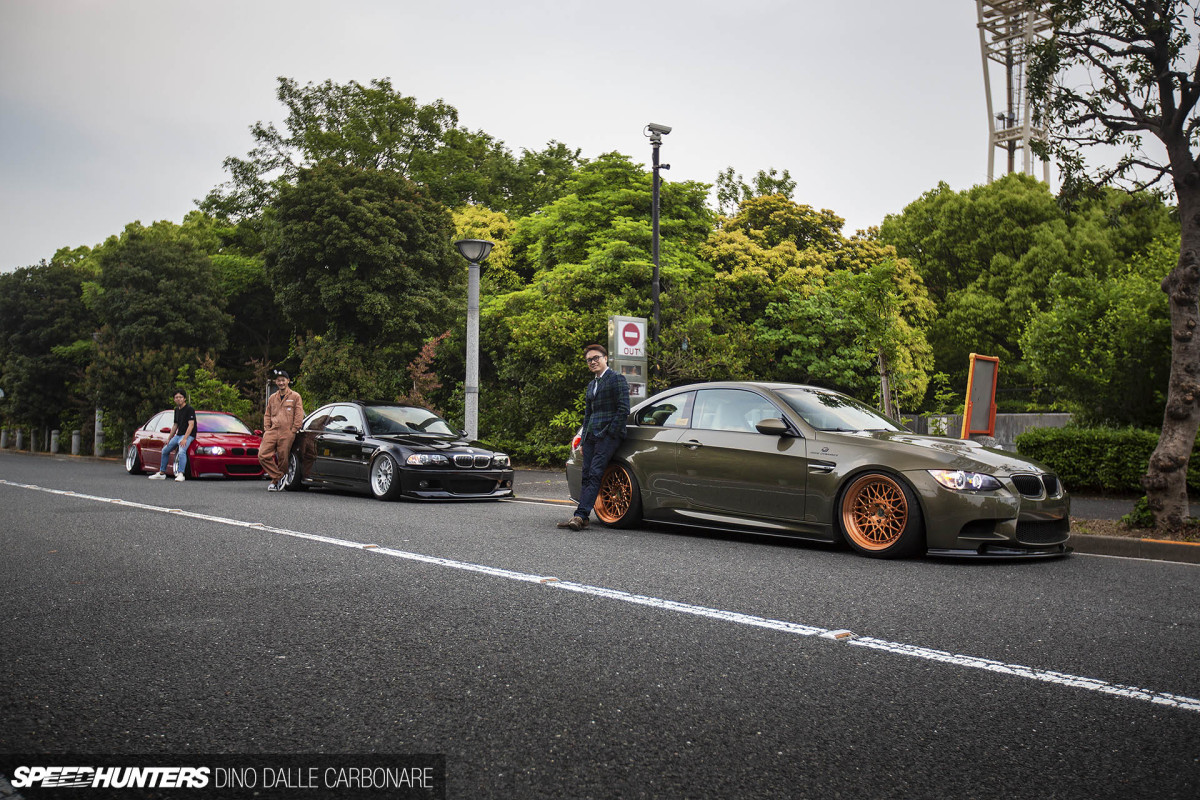 It's cool to see how each of these performance variants of the 3 Series have been approached for street and show use, as I personally relate more trackday-focused builds that tuners like SunBeam churn out.
I'll kick things off with the red E46, which unlike the other two does not live on air. Stay tuned for that.
Dino Dalle Carbonare
Instagram: speedhunters_dino
dino@speedhunters.com