Ratsto-mod 242
A few weeks ago I was Facebook creeping my local car clubs when a grainy looking iPhone snap of an apocalypse-worthy Volvo grabbed my attention. After some random messages and a quick Instagram investigation, I tracked down Phil Moul, the owner and builder of the extraordinary steel monster.
For just over six years Phil has been in possession of the 1979 Volvo 242 GT, which despite its appearance now started out as a stock, collector-plated car.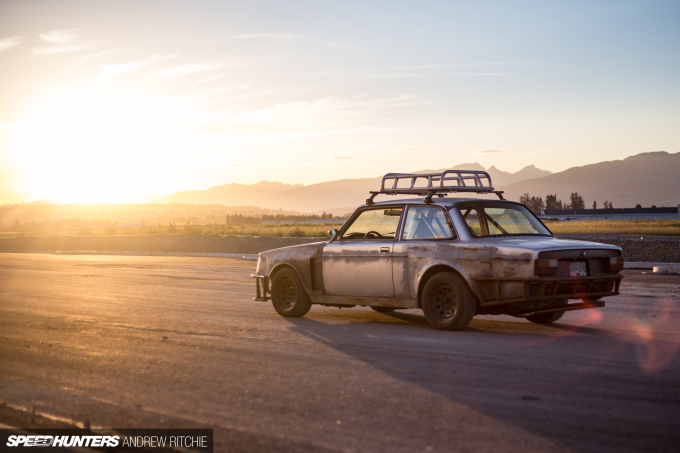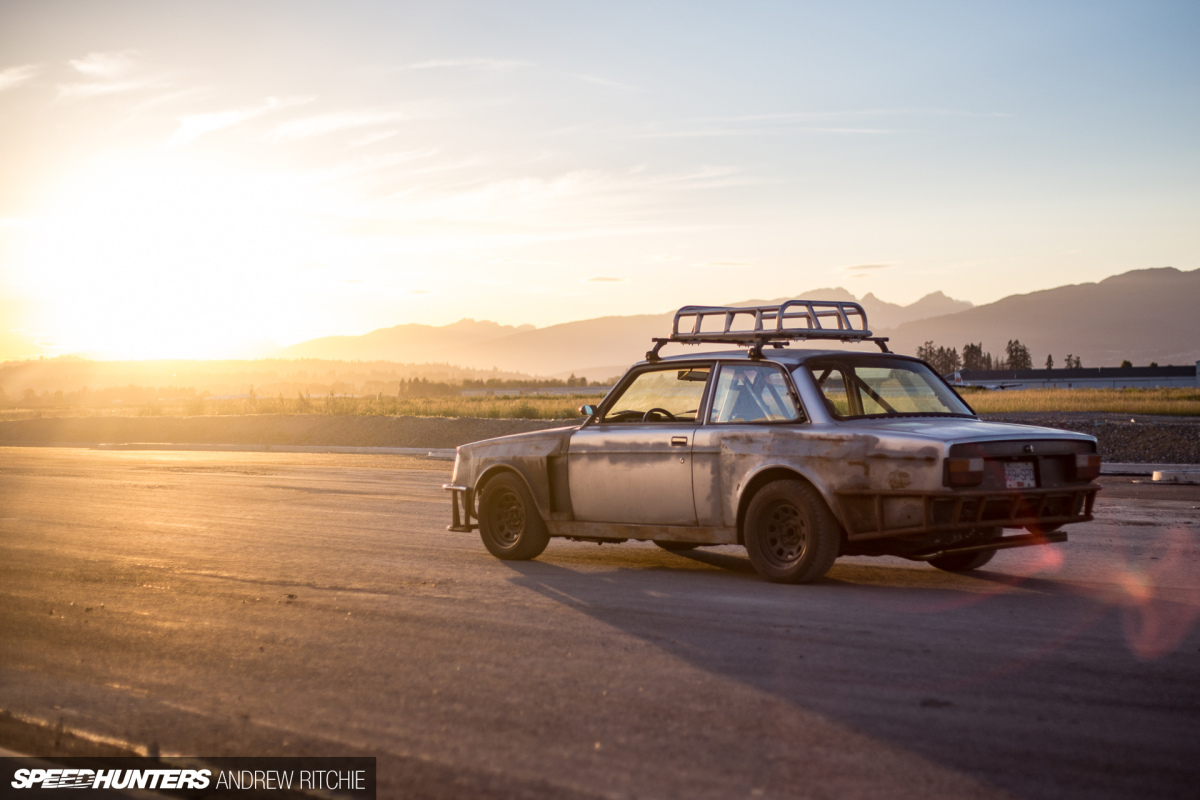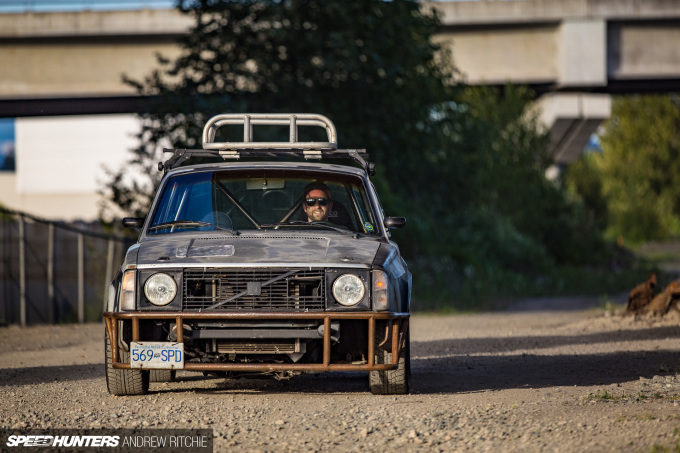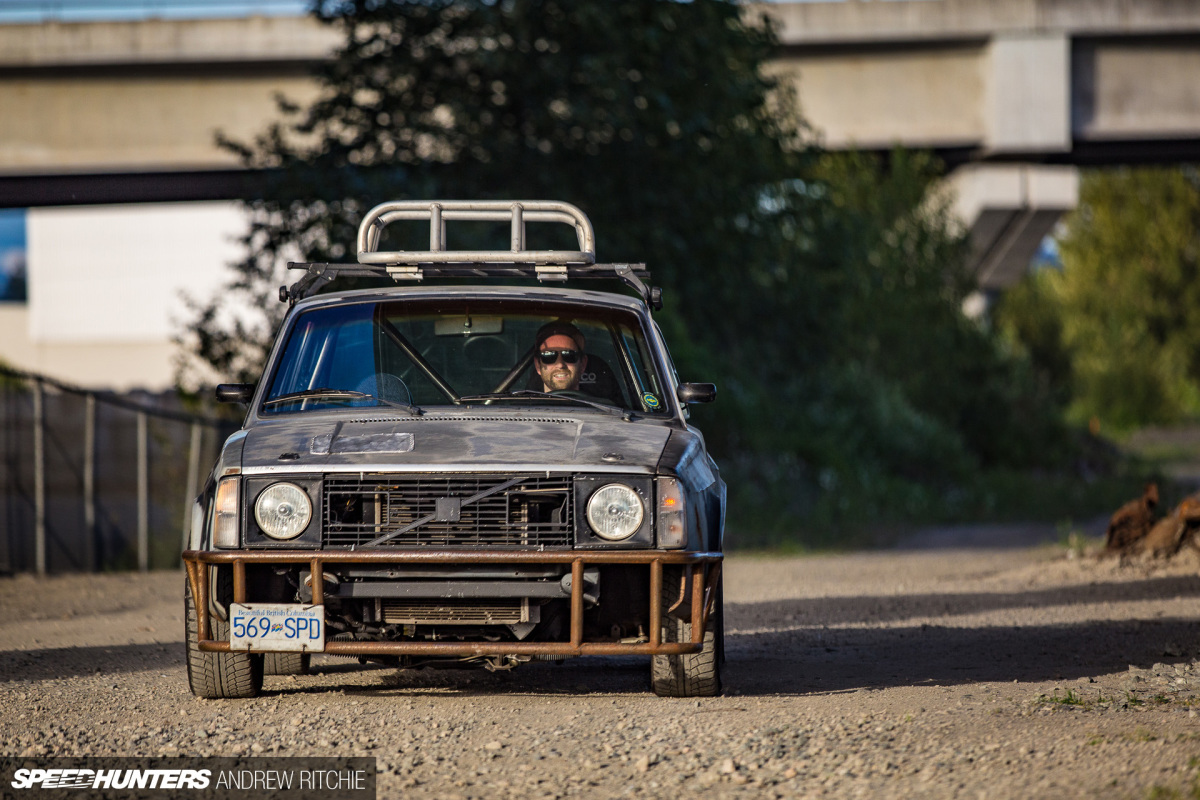 Phil did some bolt ons and power upgrades, but the turbo four-cylinder setup left him desiring something more powerful. A Ford 351ci V8 was slated to be dropped in and adapted to the Volvo chassis, but before a proper plan could be hatched a steal of a deal showed up on the local Craigslist, and Phil couldn't pass it up.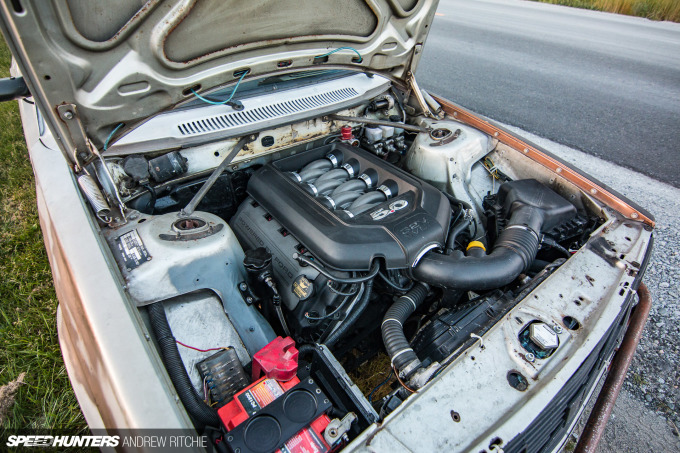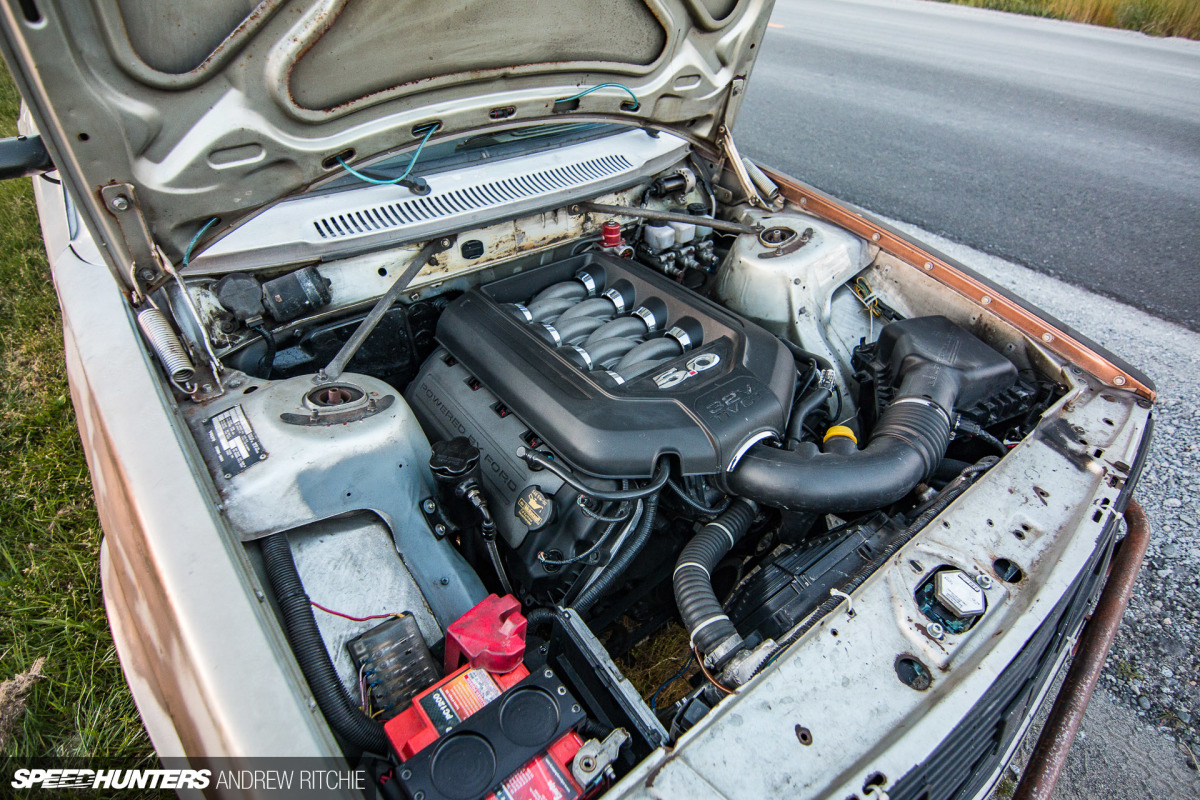 From the hulk of a wrecked 2014 Mustang GT came a fairly fresh 5.0-liter Coyote V8 motor with ECU and wiring harness, and a Getrag MT-82 6-speed gearbox and driveshaft. Phil then sourced a crusty but solid 8.8-inch rear axle from a Ford Explorer to handle the 5.0's 420hp. As far as fitting the motor into the Volvo's bay, Phil said it wasn't too bad aside from having to make custom motor mounts and offsetting it slightly in the chassis to match the stock firewall and trans tunnel.
Before swapping in the Coyote engine, Phil had already started to transform the Volvo into the wide-bodied, wasteland battle-ready beast it is today. He started out by cutting up a pair of 242 fenders and flipping them left to right with some nifty angles for just the right fit. Extra sheet metal was grafted into the front fenders to pull them out and give the car its wide and menacing look.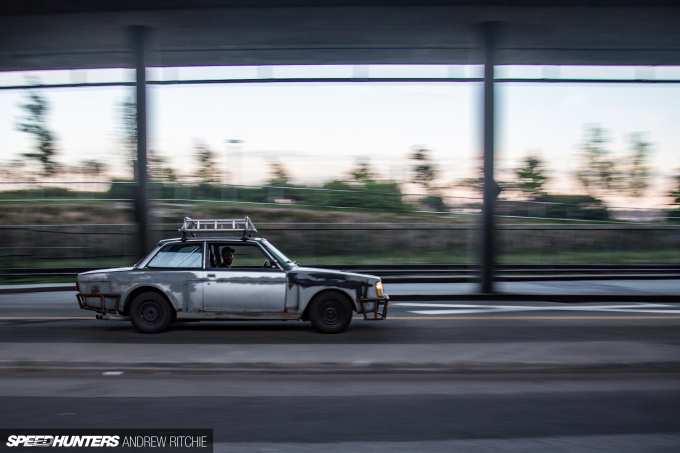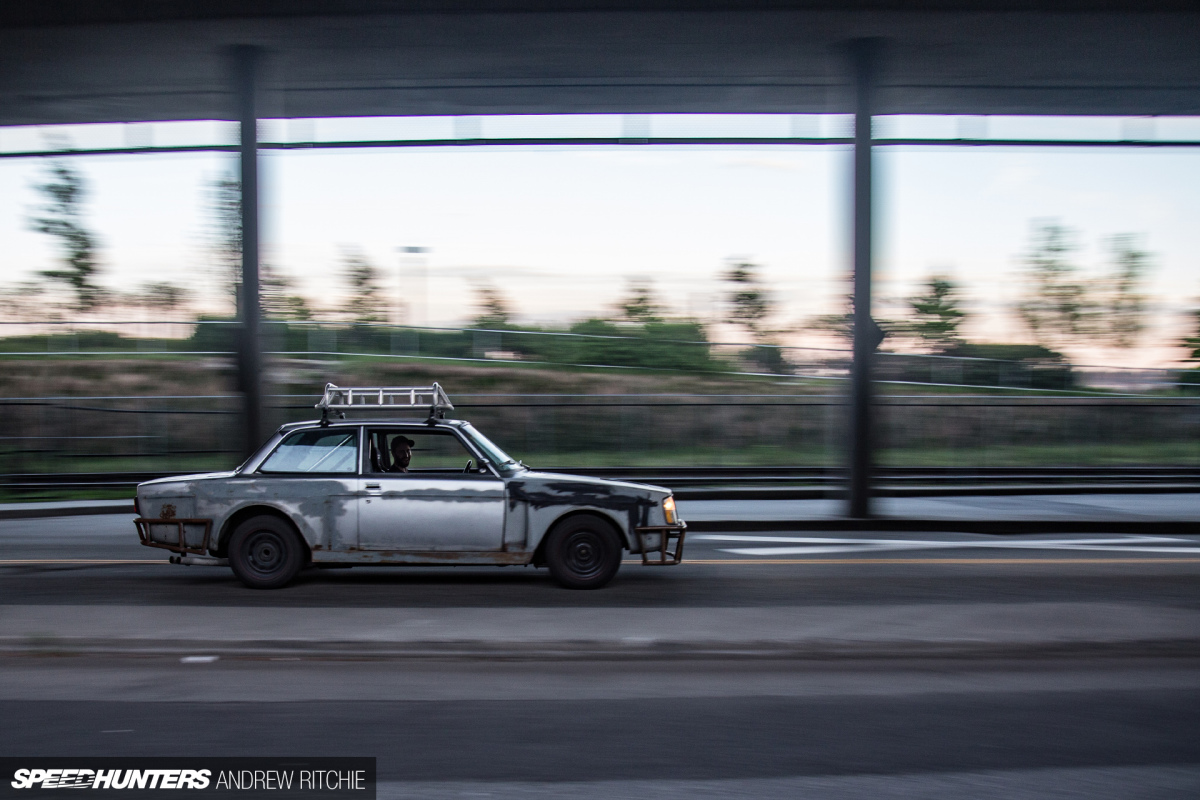 The car rides on Bilstein dampers and stock springs, sans a few coils thanks to a cut-off wheel. Phil took the time to fabricate a pedal box out of billet aluminium, and he also cut his own steering wheel quick-release out of aluminium and made it fit an aftermarket wheel. (If you check out Phil's Instagram you can see the beauty that is his custom CNC and machine work.)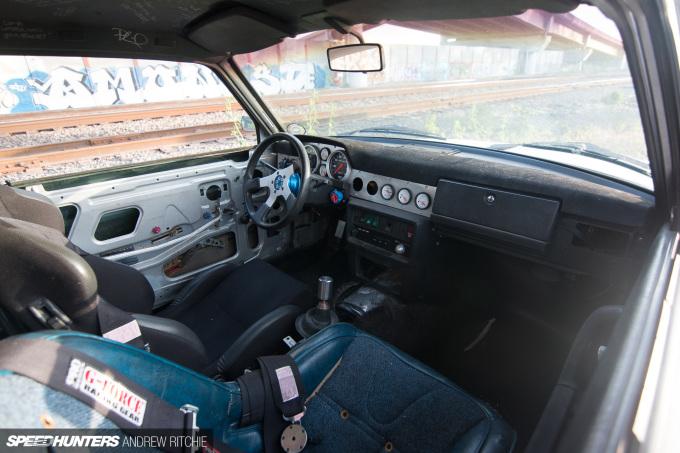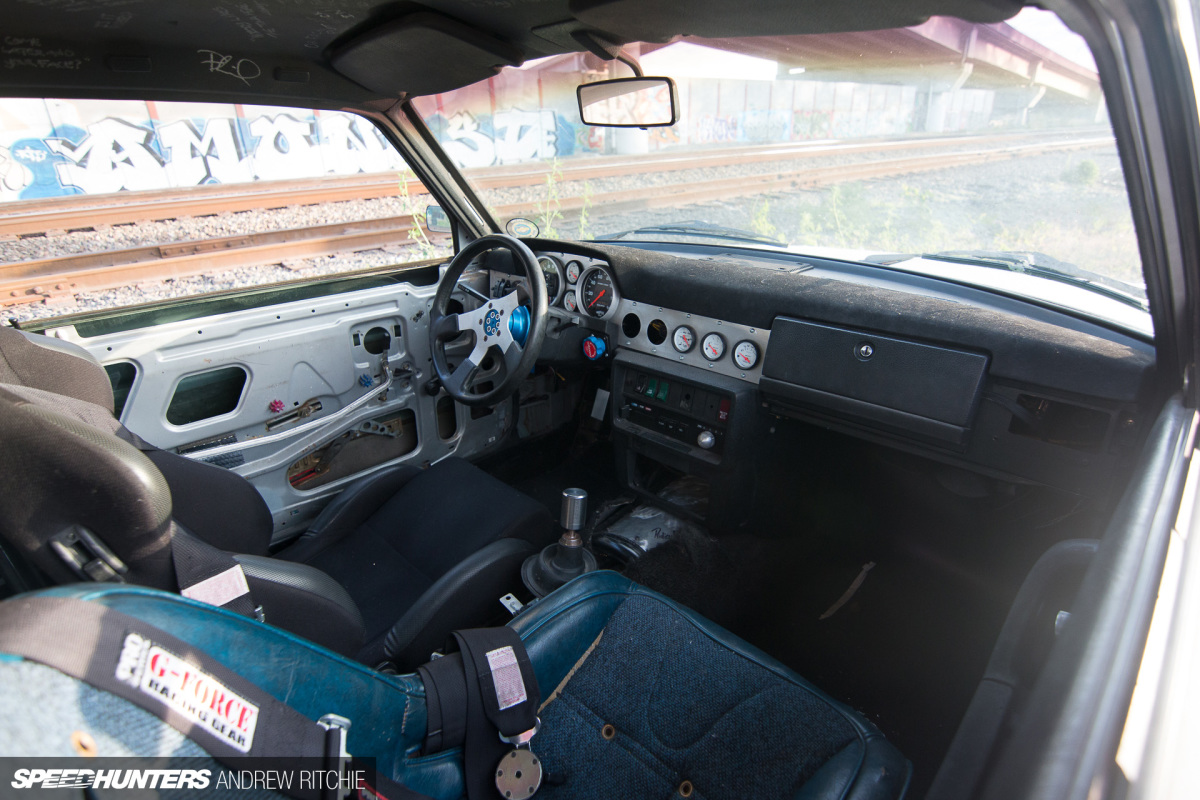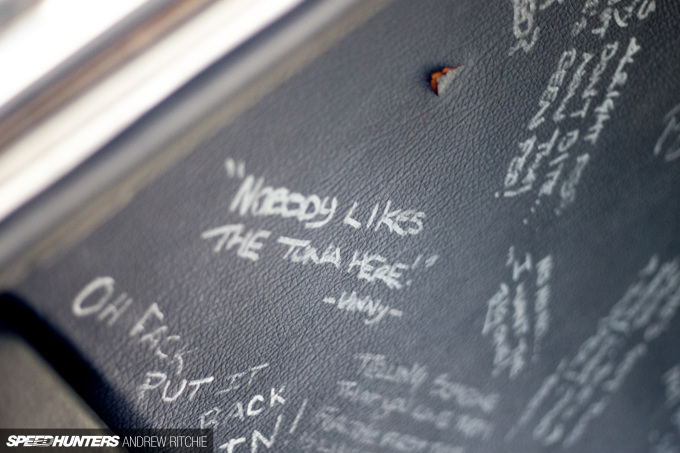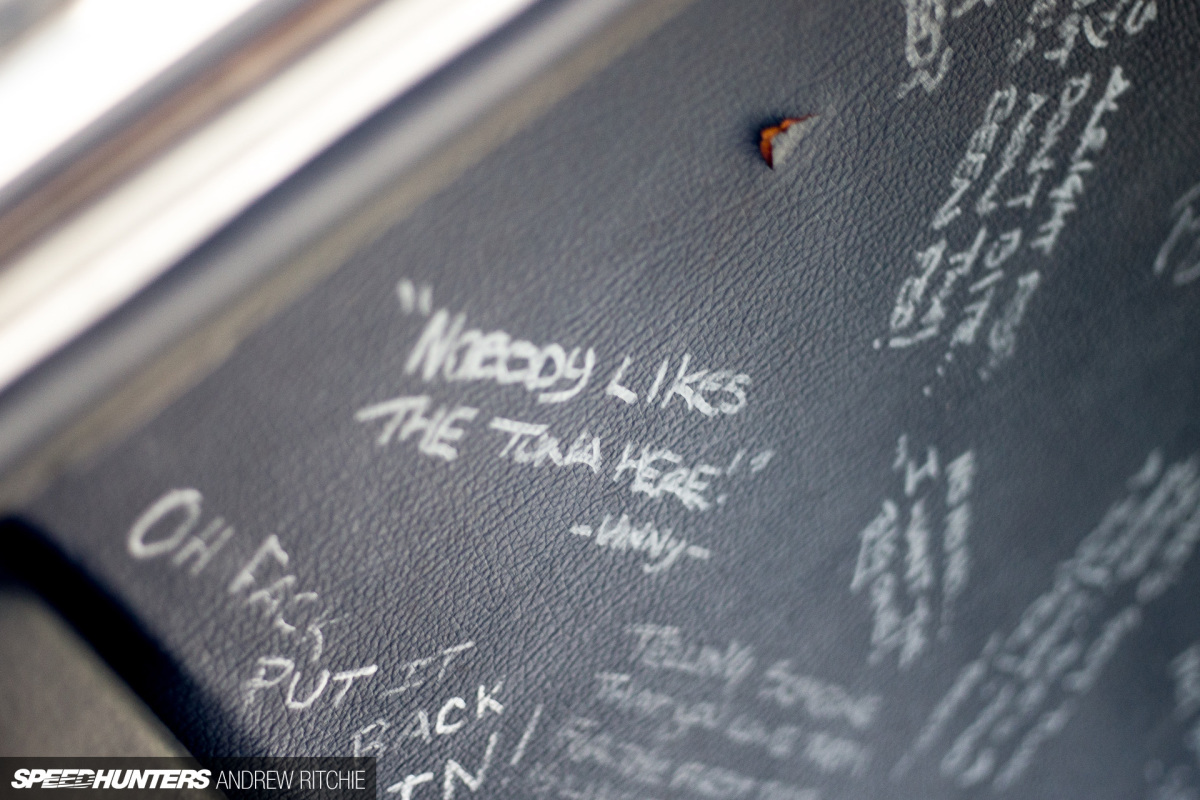 In the cabin, Phil has a few gauges from Auto Meter as well as a cage that he wanted to practice welding and tube-notching on. He reused the stock Volvo dash, carpet and one door card to semi-complete the interior. The seats consist of a Sparco Torino and an old bucket from his uncle's Baja Jeep that was raced back in the '70s. Anyone brave enough to ride shotgun in the vintage Jeep seat has been asked to sign the still-intact stock headliner with a silver Sharpie marker.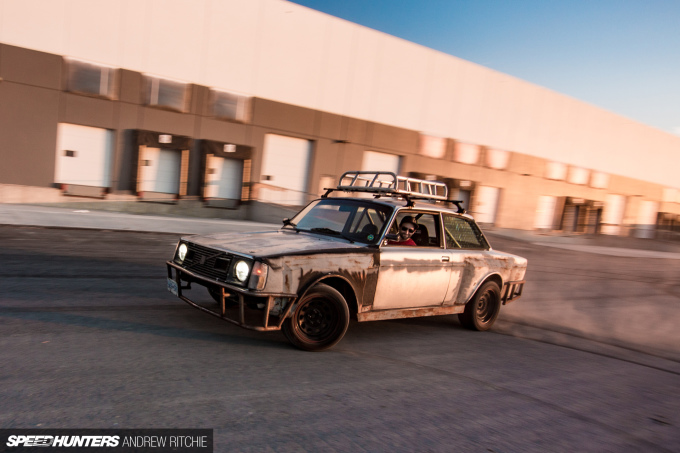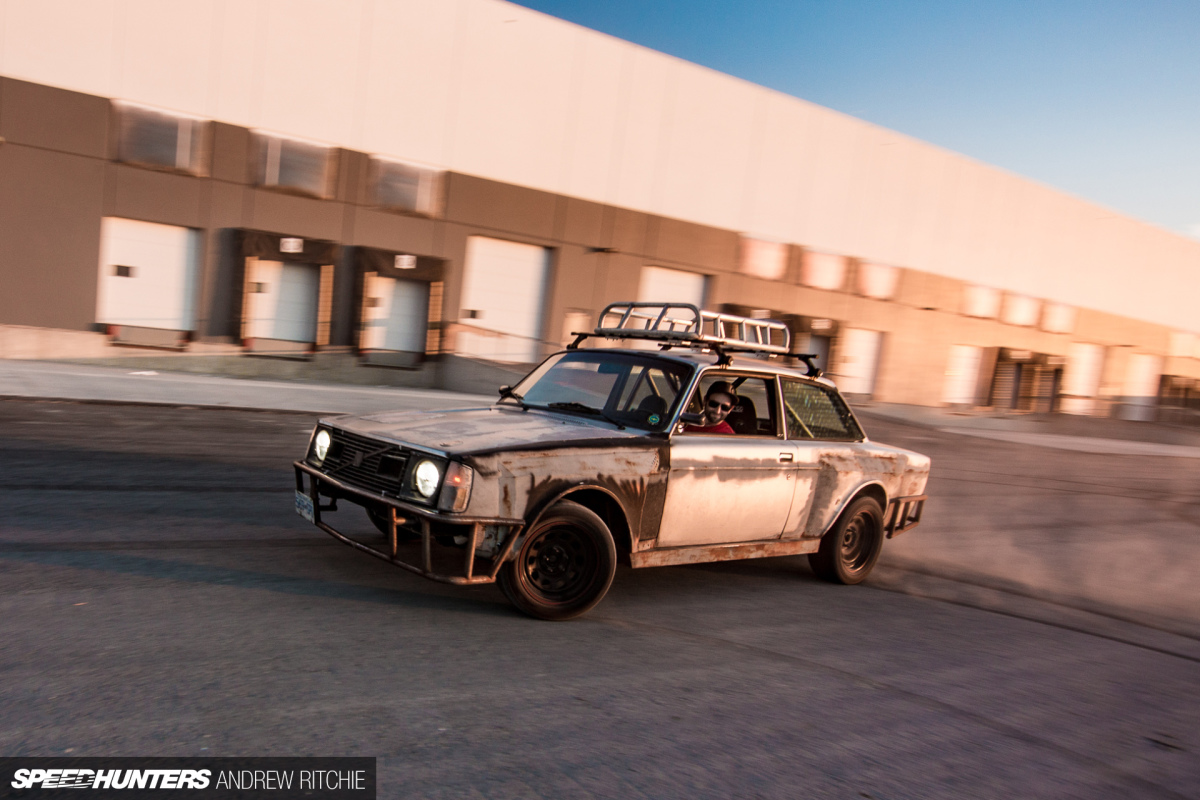 There's nothing quite like this insane 242; Phil's imagination and hard work definitely shows as the Swedish steel grumbles around the Vancouver area. His "Ratsto-mod" turns heads at every intersection and scares the faint of heart into thinking the end is near.
Not only is Phil one of the nicest dudes you could ever run into, his skills and humble nature have churned out a car that he truly enjoys and has fun with every time he turns the key. And he didn't even have to do an LS swap…
Andrew Ritchie
Instagram: ridic_u_loose
How To join the IATS program: We have always welcomed readers to contact us with examples of their work and believe that the best Speedhunter is always the person closest to the culture itself, right there on the street or local parking lot. If you think you have what it takes and would like to share your work with us then you should apply to become part of the IAMTHESPEEDHUNTER program. Read how to get involved here.
Gallery